Another year has passed. This year contained my first time outside of Europe post-pandemic, several fun and hectic press trips, skiing, swimming, live music, great foods, many laughs and memories for life. With 2022 done and dusted it's time to sum it up.
To be honest, I find myself almost at a loss of words about 2022. Cause 2022 was quite a year, huh? To me, personally, it was quite a good year. For the world, however, not so much. With a full scale war in Europe and crisis in the economy, this year did not turn out to be quite what any of us had expected.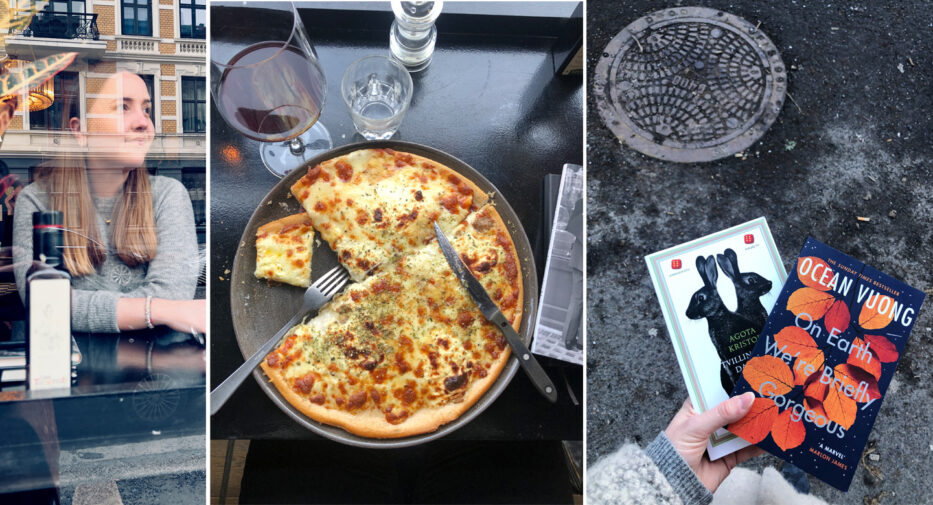 Enough with the chit-chat already, and over to my summary. I hope you find yourself comfortable as you read this, and I also want to wish you all a happy new year. May 2023 be a year filled with joy, peace and happy memories for us all.
If you wish to see summaries of my earlier years of travel on my blog you can find them here:
My travel year of 2018
My travel year of 2019
My travel year of 2020
My travel year of 2021
---

My travel year of 2022
Winter
Lockdown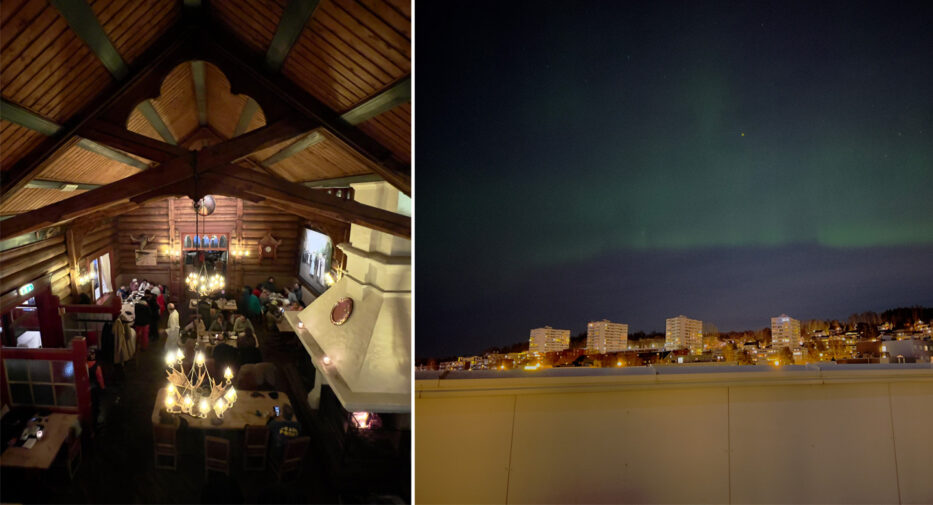 2022 started out being quite similar to the year before: there was still a lockdown, we were working from home and nothing too exciting was going on. Being "stuck" in Norway in winter another year made me decide to try to embrace the cold season, and so I went out skiing with friends. Several times. And lived to tell you about it. Luckily there are a lot of places you can go skiing in Oslo, even at night, with the help of a headtorch or in the light trail in Oslomarka.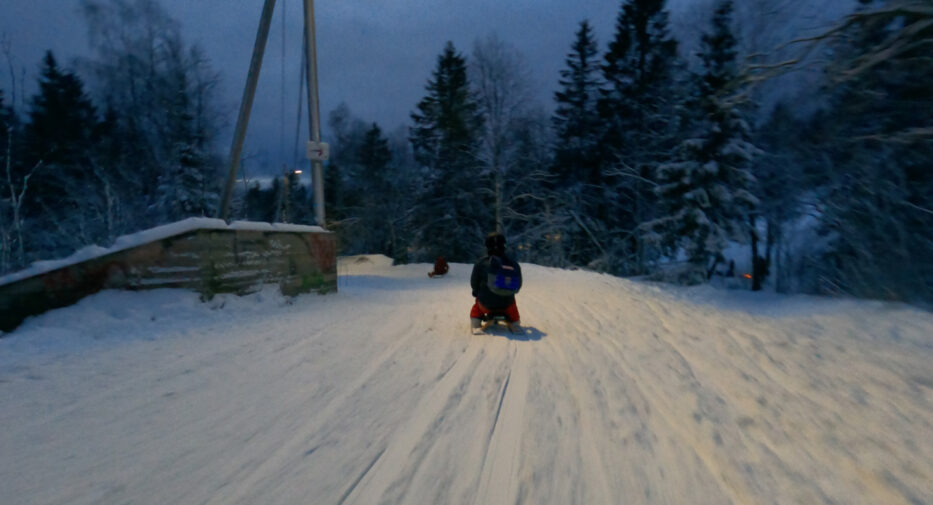 Although I grew up in Oslo, I had never been to the famous Korketrekkeren until the beginning of 2022. The toboggan run in Korketrekkeren ended up deserving a blog post of its own.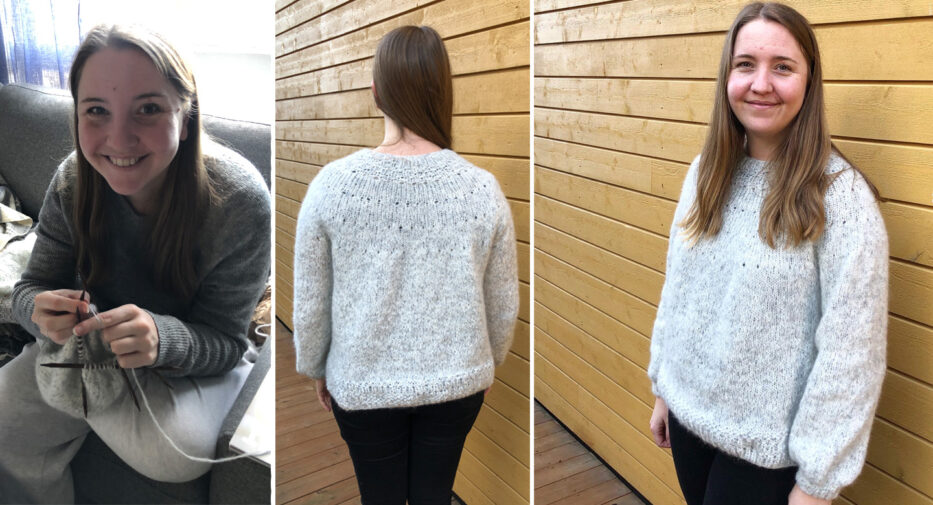 At home we tried to make the most of the days, working out, reading and even knitting my first (and so far only) jumper. As the number of people being vaccinated rose, slowly all the bans in Norway ended. But just as we thought the future looked bright, war broke out. And then both Thomas and I went down got covid. Luckily, we did not get too sick, and after a week of reading in bed we were back on track.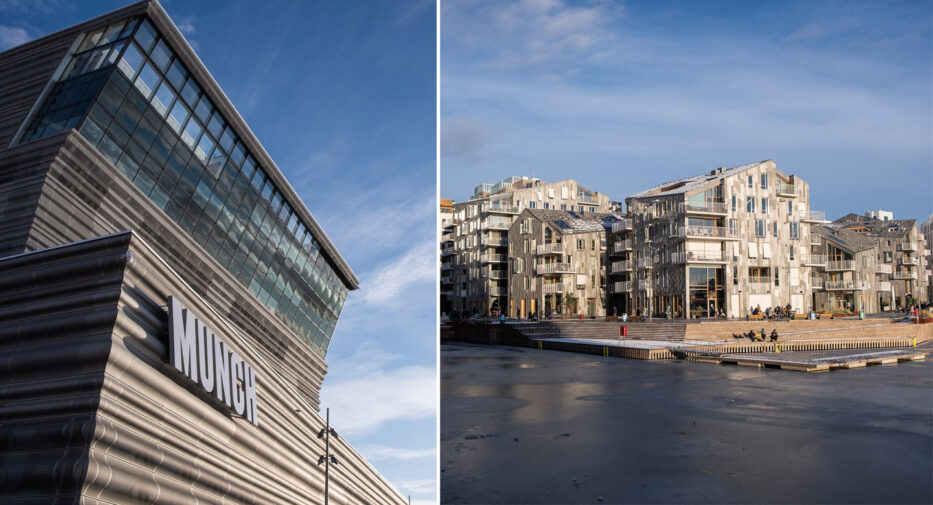 Cape Verde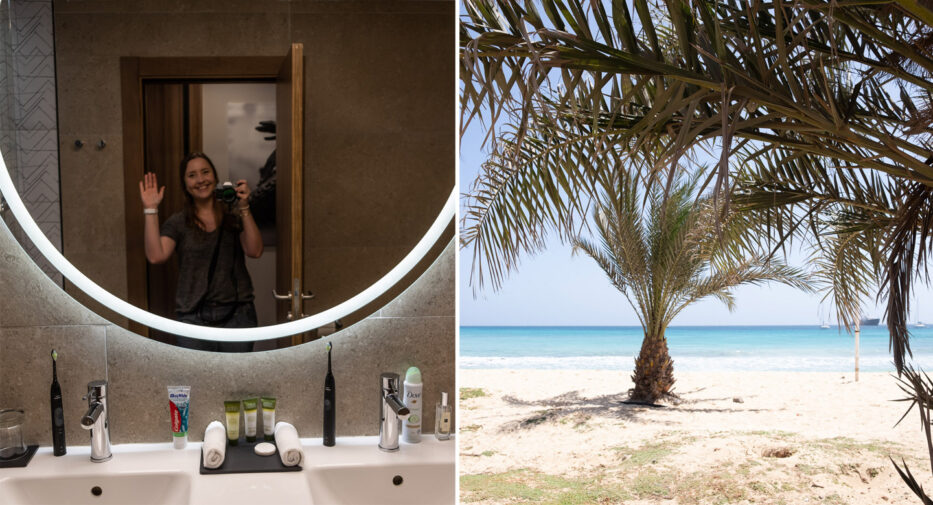 In March we were finally able to set out for our first adventure outside of Europe since before the pandemic (my last trip before this was to Thailand, where I traveled solo for 2 weeks in November 2019). We spent a glorious week exploring the island of Sal, in Cape Verde, frolicking in the sun.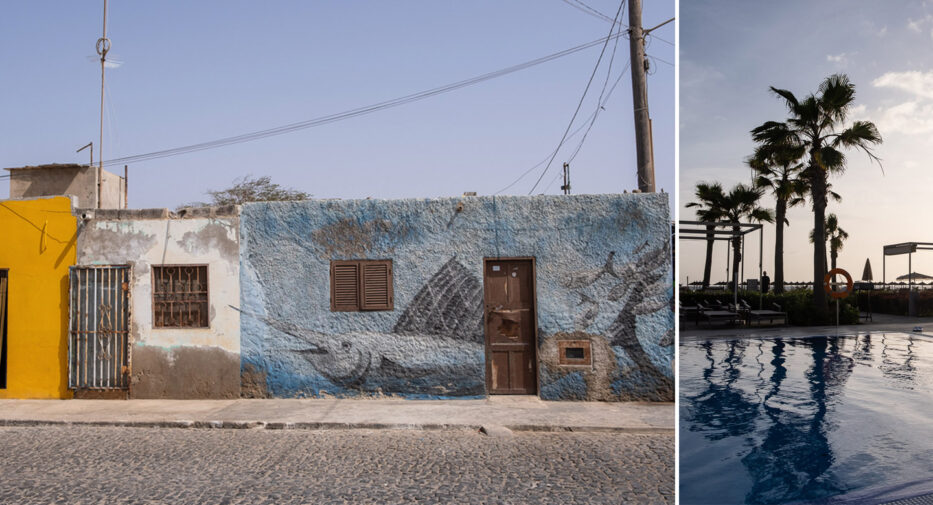 The Cape Verde trip will get a post of its own soon.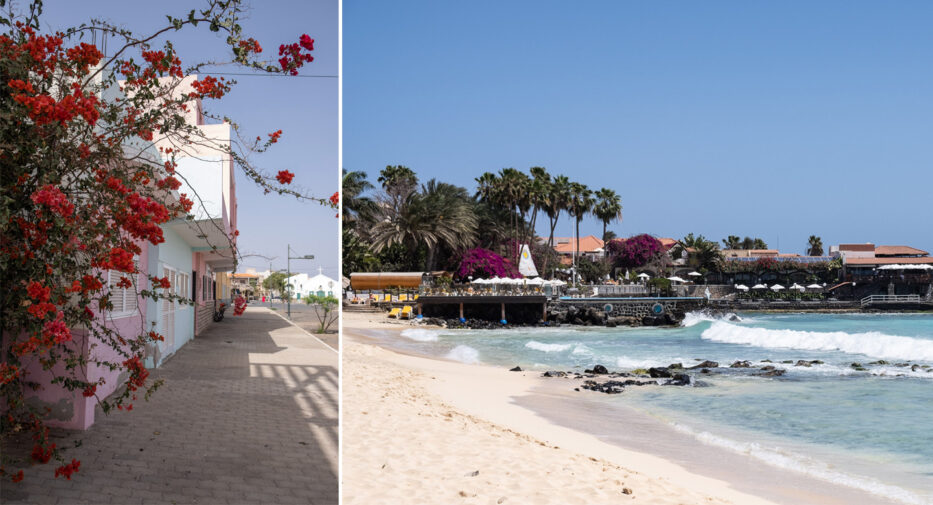 Highlights: Exploring Cape Verde, and soaking in the much needed sun.
---
Spring

The Basque Country
As spring arrived I went on my next adventure, as I was invited on a press trip, a round-trip to the Basque country in Spain. Here we visited the cities of San Sebastian, Rioja Alavesa, Vitoria-Gasteiz and Bilbao. There was historical sites to be seen, old cities to walk through, museums to discover and a lot of food and drinks to be enjoyed.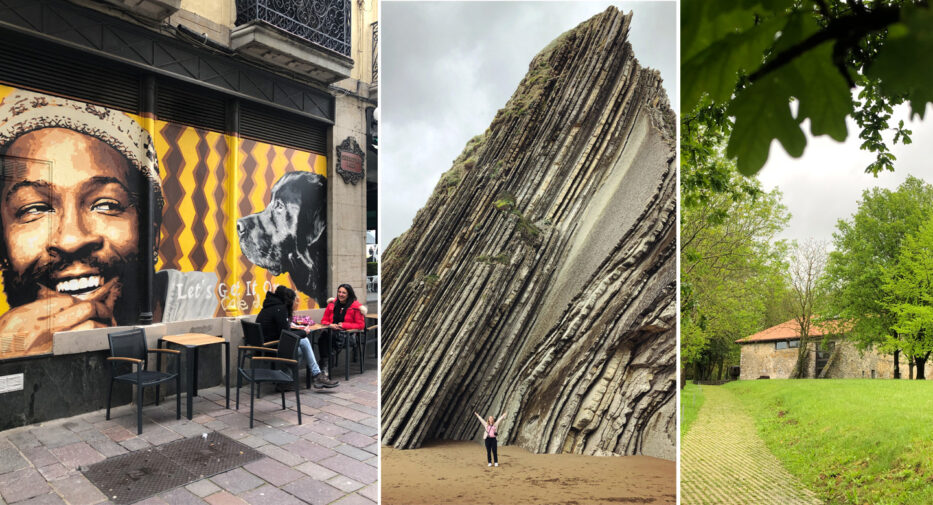 This area is known to have the highest density of Michelin star restaurants, so of course we ended up indulging in both the local cuisine as well as the wine. I wrote a post entirely dedicated to the food in Euskadi as well.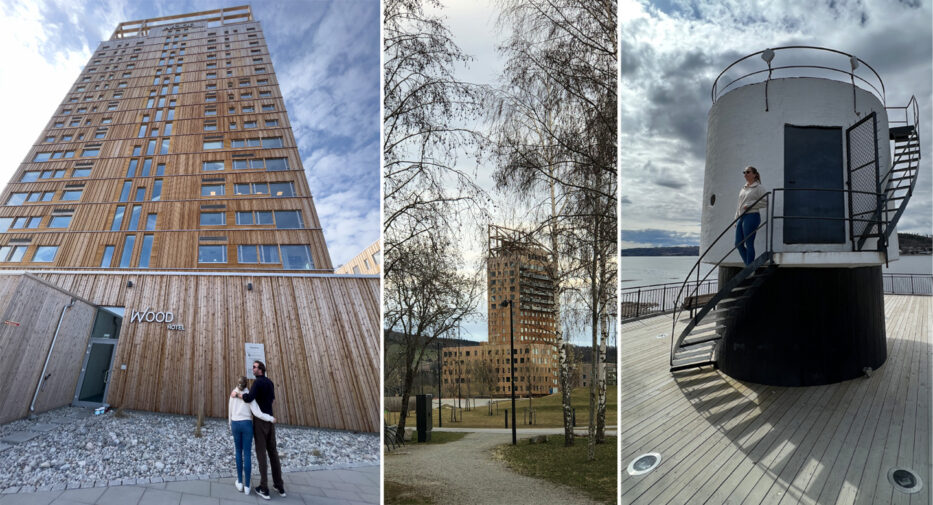 Back home we went to Brumunddal, which was a kind of random destination, to celebrate the birthday of Thomas' mother. Here we stayed in Mjøstårnet, the tallest timber building in the world, which is 84,5 meters tall, which was pretty cool. The restaurant at the hotel was also nice.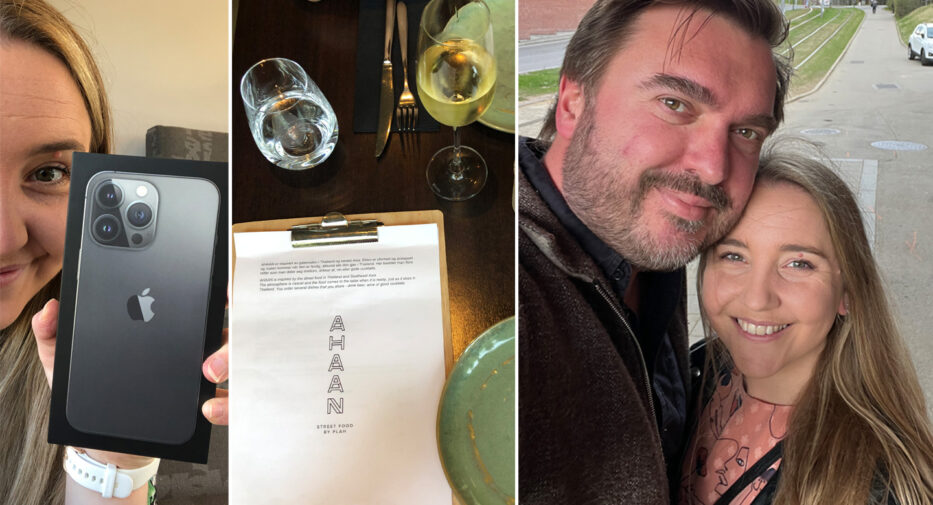 My birthday is in May, and this year Thomas went a bit above and beyond with his birthday present for me: a brand new iPhone. "This is for you, so you can continue to produce all this content which you love to make", he said, as I cried actual tears of joy upon opening my present (this gift has for sure been important in most of the content creation on Desirée travels ever since I received it).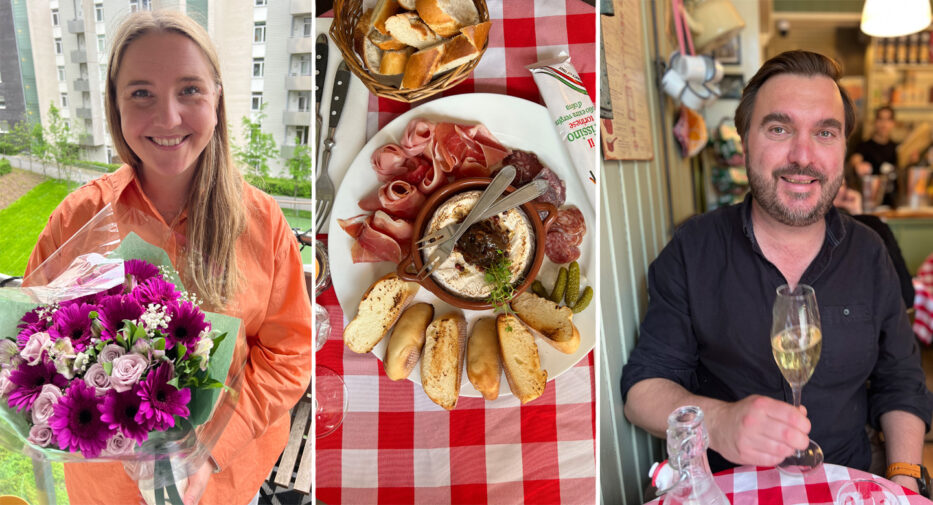 Spring ended on the best note possible for me: after two years on several temporary contracts, and a lot of uncertainty, I was offered a full time, permanent position as a digital market manager, starting up in the autumn.
Highlights: Exploring the Basque Country with new friends, getting a new iPhone, and scoring a new job.
---
Summer:
Norway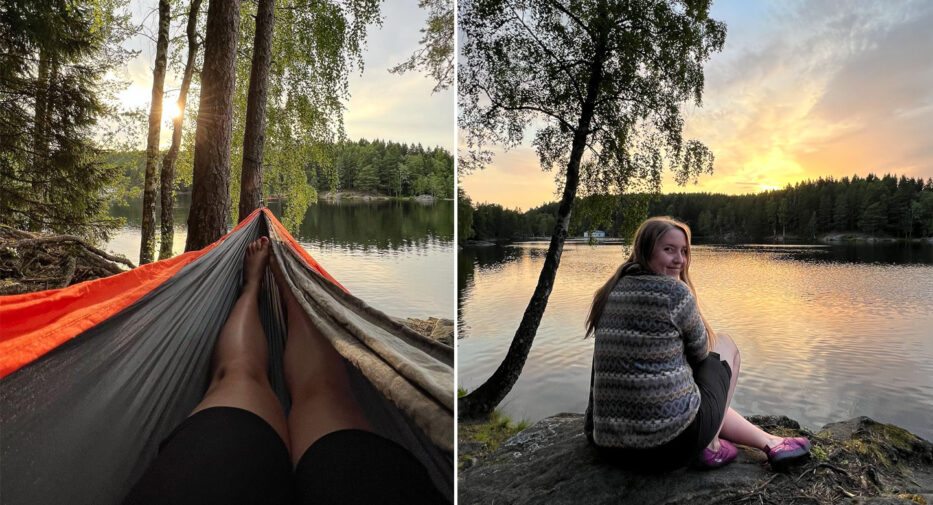 Summer is by far my favourite season! Especially in Norway! We have long, bright summer nights, and if you're lucky the weather might be good. I try to spend as much time outside during summer, out on adventures, or just reading on my balcony. Thomas and I even went out camping in the forest in the middle of a week once, just because the weather was too good to miss out on.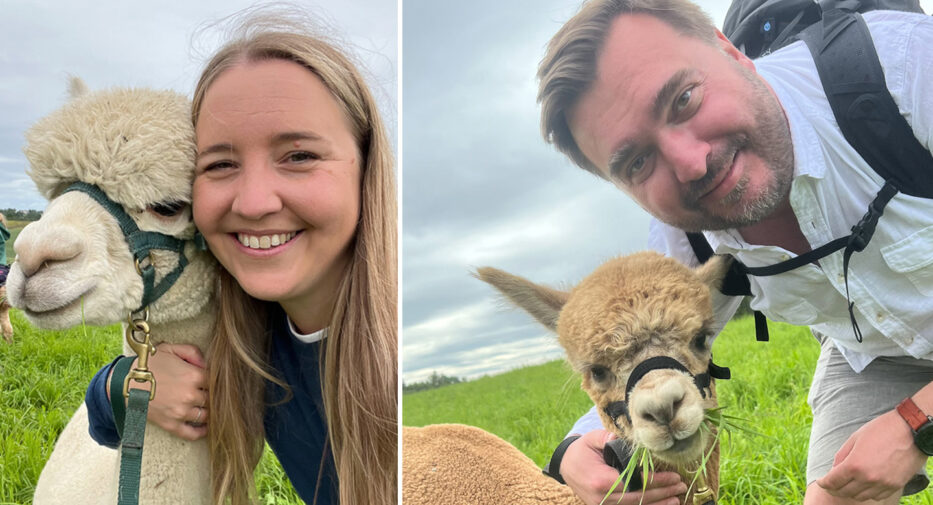 I spent a lot of the summer working. I don't really mind working during summer in Oslo – it's quiet, and as I said the nights are long and bright, meaning you can do loads of stuff after work. With way less of a crowd everywhere.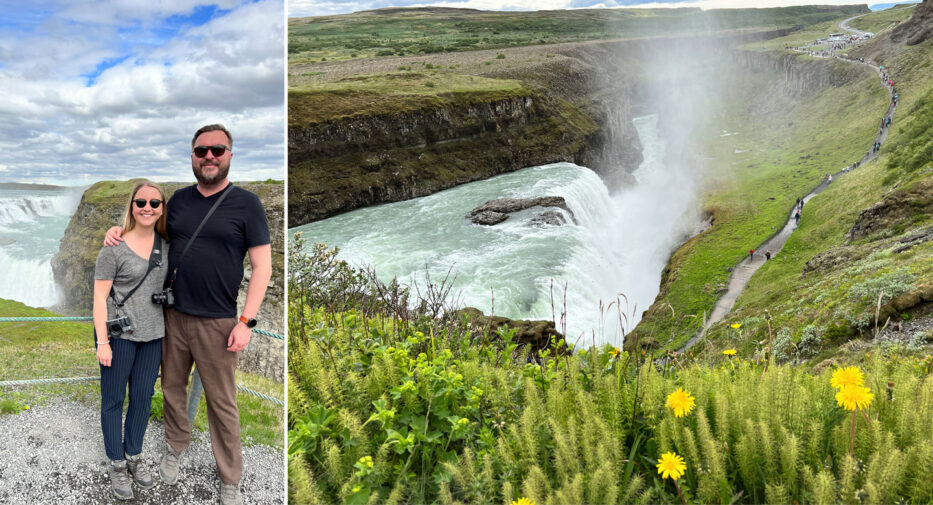 Iceland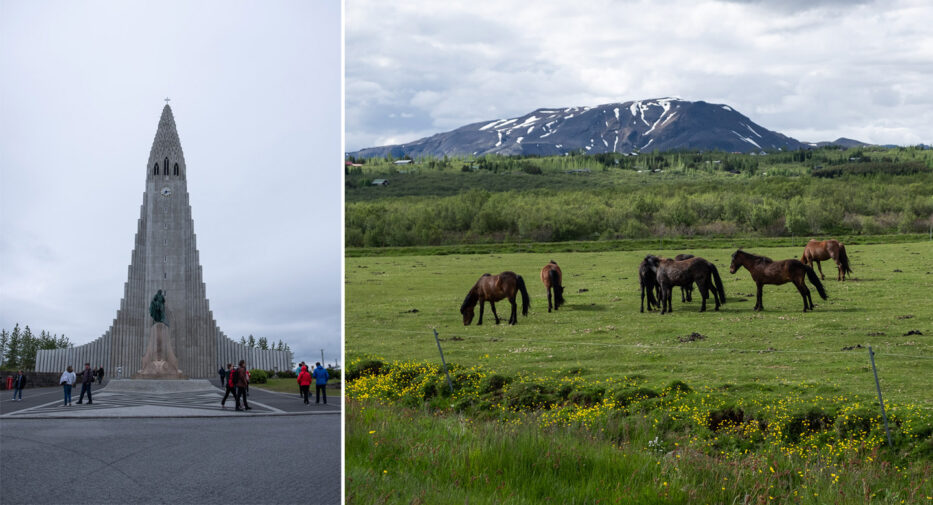 However, I actually started this summer visiting a country I had yet to visit before. Thomas, my mum, my step dad and myself went for a long weekend to Iceland. Iceland turned out to be everything I hoped it would be, and then some! I have loads of gorgeous photos to show you, and although I have yet to blog about this, it will definitely happen.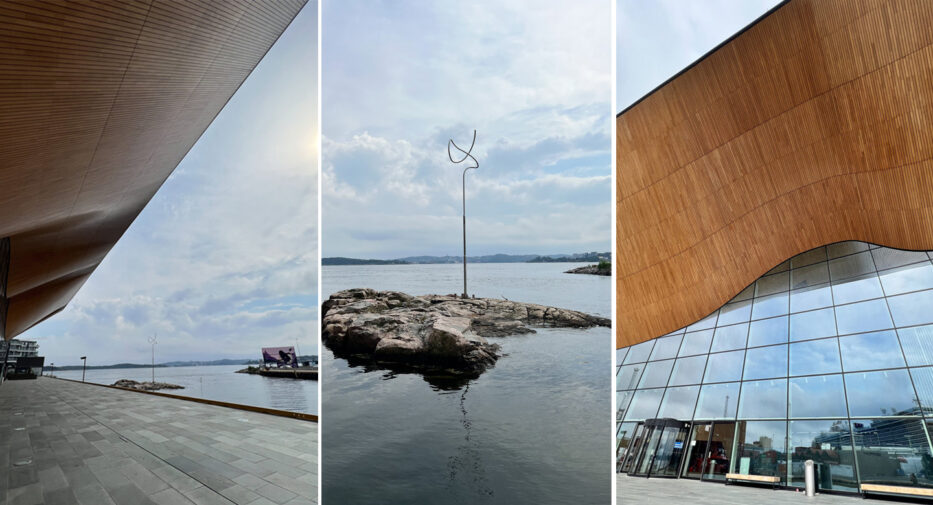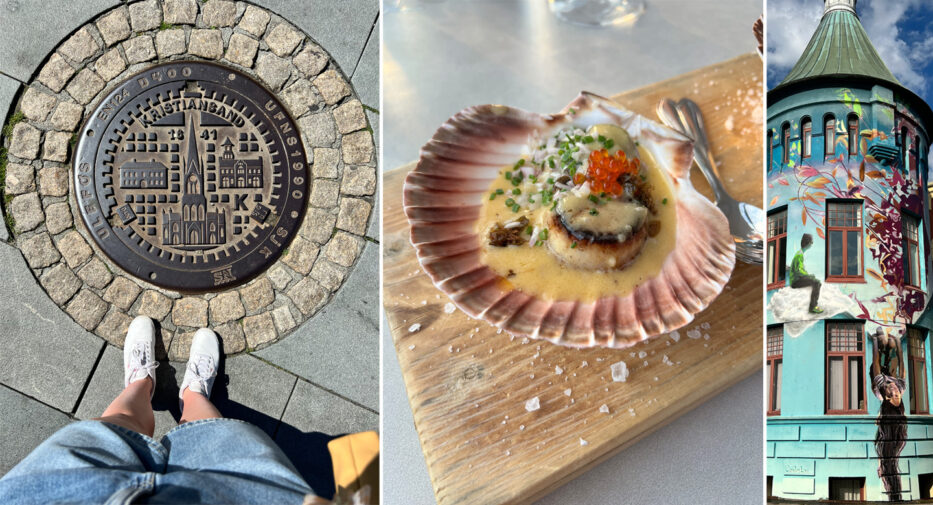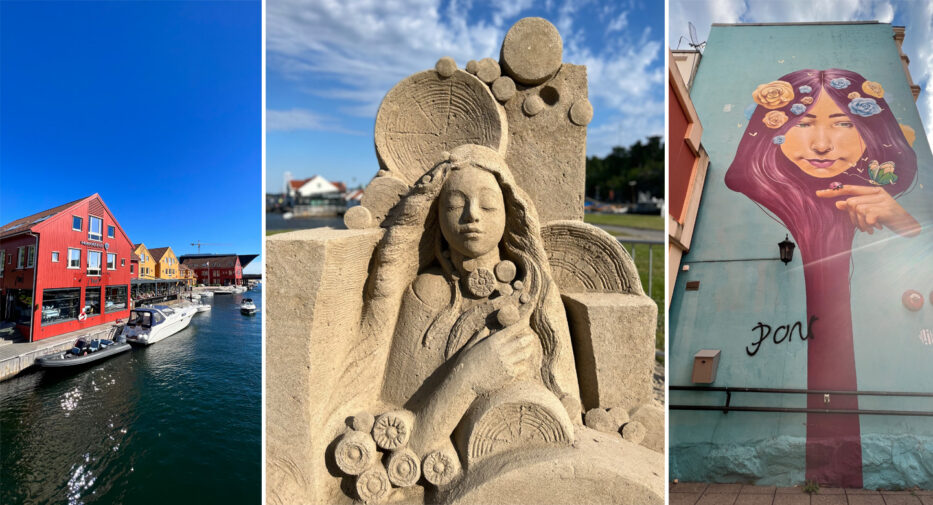 I also returned to Kristiansand to attend a wedding. Kristiansand is gold in the months of summer! I lived in this gorgeous city for 3 years when I studied, and it always brings back good memories of visiting. Eating ice cream and taking a stroll near the harbour makes me happy in summer time. Kristiansand also has the best gluten free "tolvøres" (a baked goodie) I know of, at Dampbageriet. A must each time I visit!
Gothenburg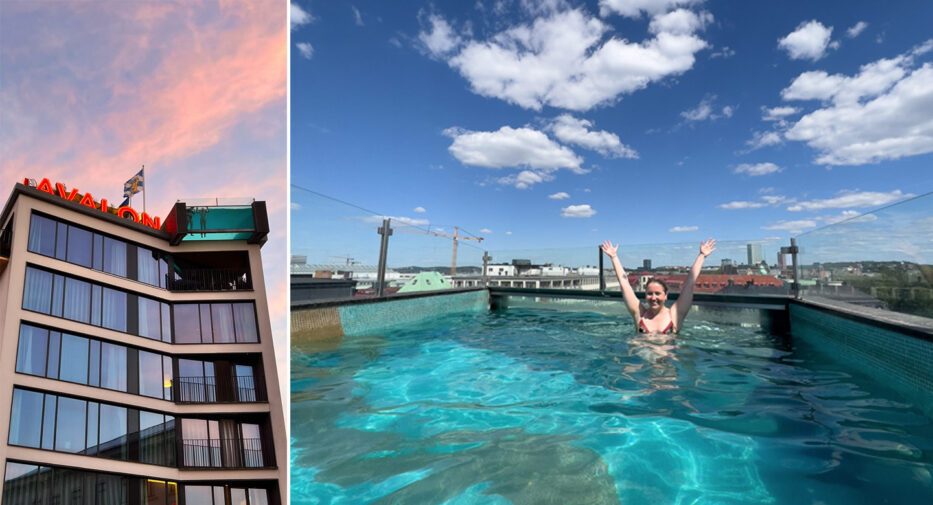 We were also invited to a family event just outside of Gothenburg during the summer time. To make the most out of the visit we made it a long weekend, got on the train and explored this lovely Swedish city. The hotel we stayed at, Avalon, was super central, and had a swimming pool on the roof. We got super lucky, with the most beautiful weather while we stayed there. Highly recommended!
London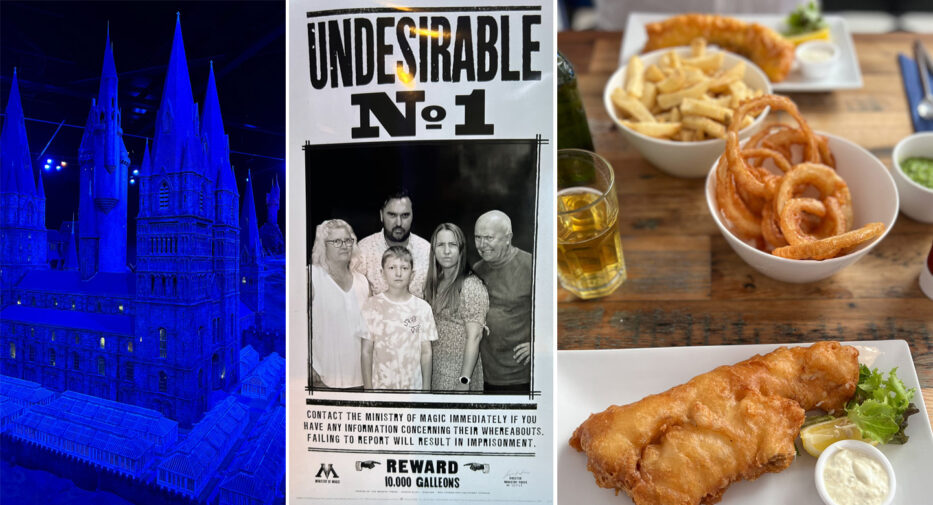 In August I finally returned to London. The last time I visited London was on my first solo trip back in 2017. This time I was traveling with Thomas, my dad, my step-mum and my little brother. The best experience of this trip for me was seeing the excitement in my brother's eyes when we visited the Harry Potter studio tour. My London guide you can find here!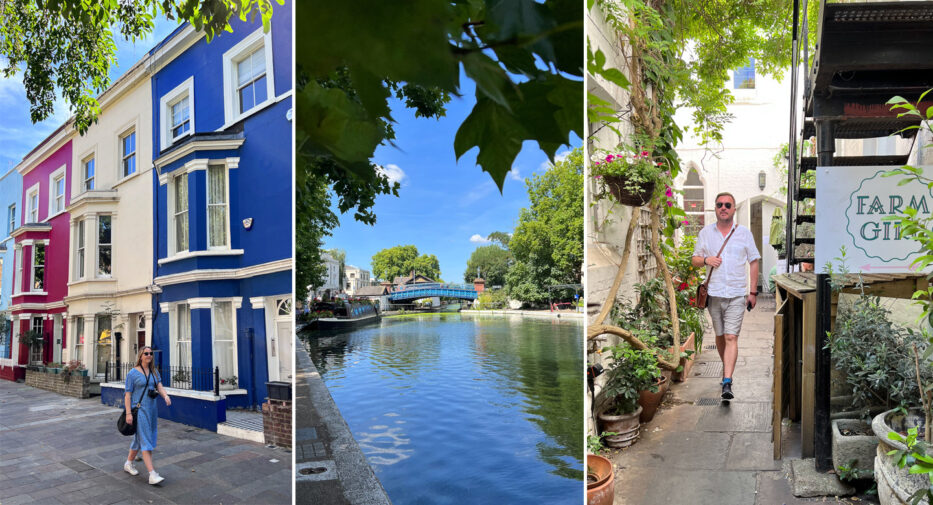 The summer, as usual, went past way too quickly, but it was just because it was filled with so much excitement, adventures and changes.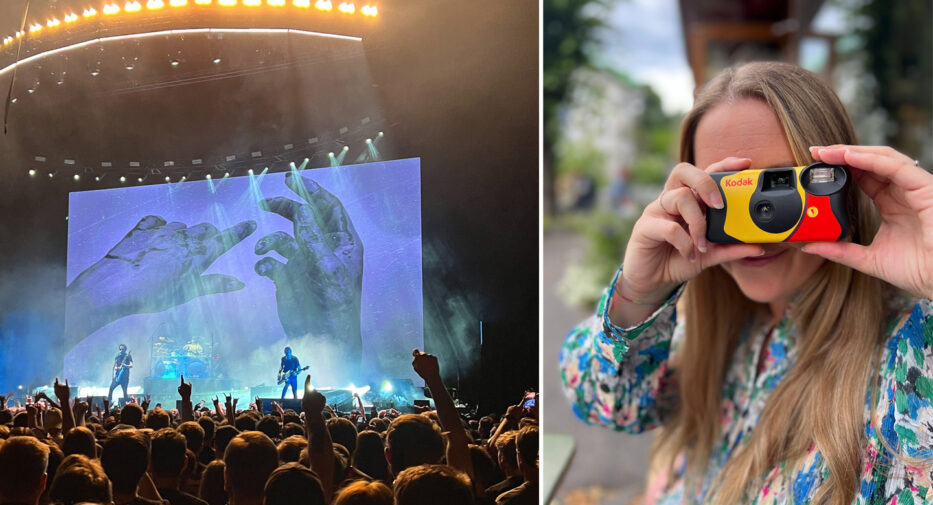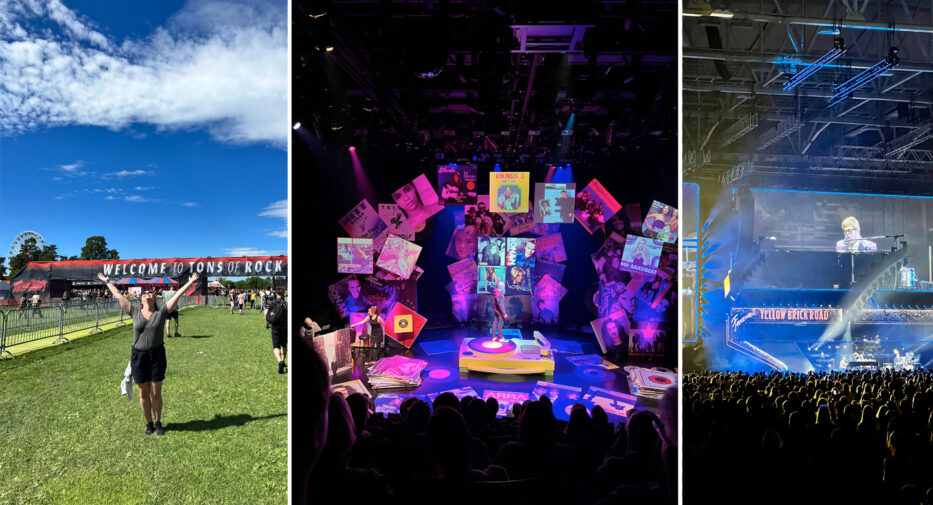 Highlights: Swim in the Blue Lagoon. Explore London. Concerts and social events.
---
Autumn:
Hiking Besseggen
In 2020 I was supposed to hike Besseggen, a mountain in Norway. The hike over Besseggen is one of the most popular and famous ones in Norway. However, due to the weather the hike had to be postponed, and we hiked mount Bitihorn instead. This year we finally made the hike! A full blog post about the hike can be found here.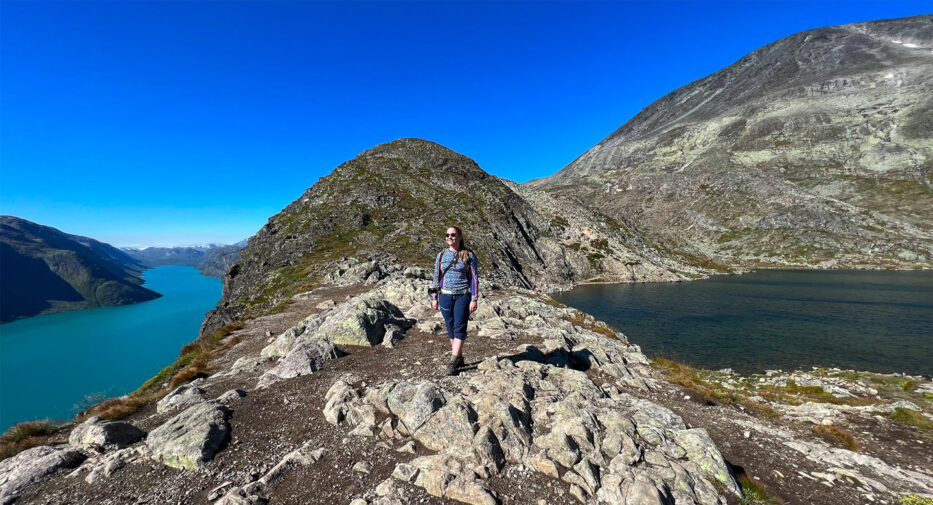 With autumn comes those gorgeous colours and that crisp air, and yet I always feel a slight sadness as the leaves start to fall down from the trees: I always dread the cold and darkness of winter. I always try to have a few travels, or at least plan some upcoming travels, to feel less anxious about the season changing.
Belgrade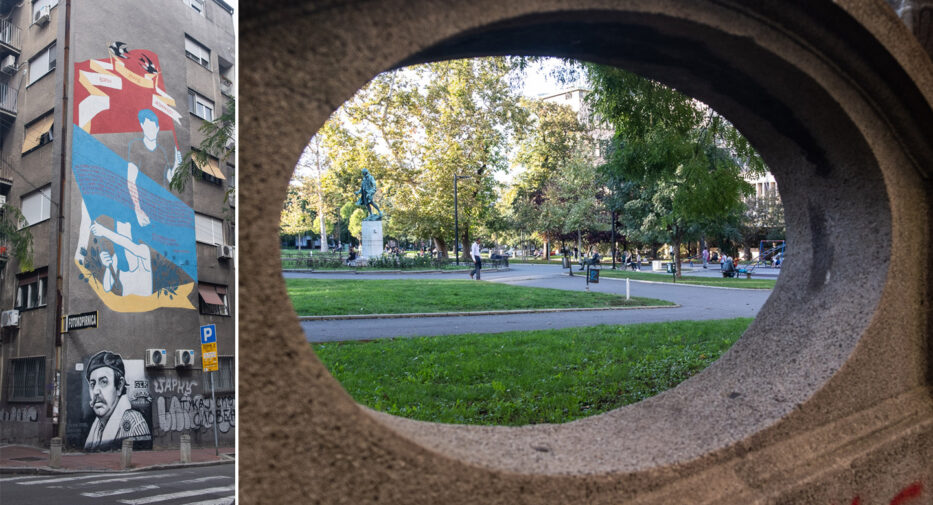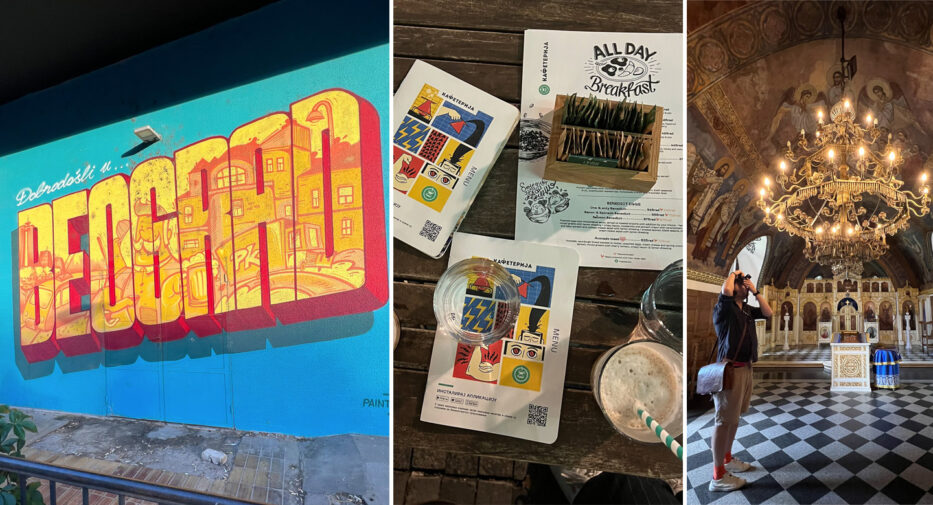 Thomas and I did not really have a lot of vacation during the summer, so instead we had a few long weekends during the months of autumn. Another new country was added to our visited-list as we explored Belgrade in Serbia. I love the Balkan countries, and Serbia was no exception.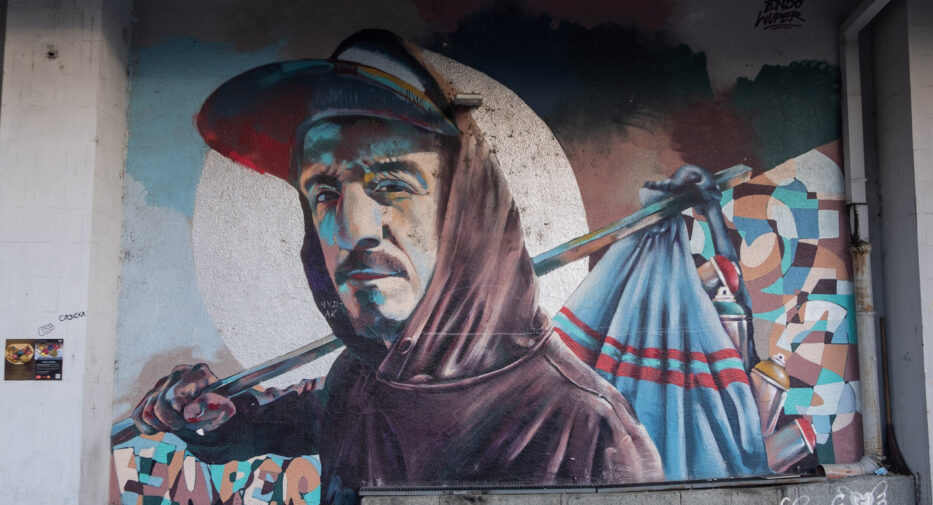 Copenhagen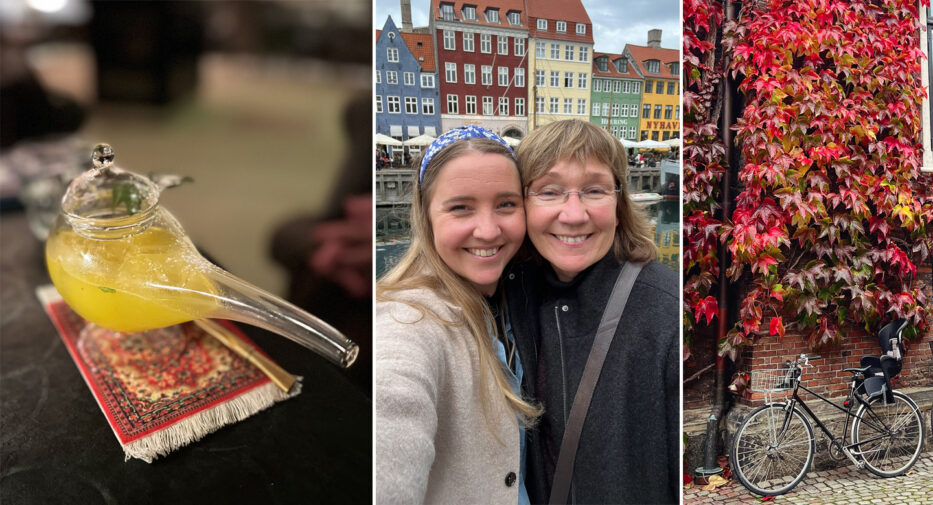 I also found time to visit Copenhagen in Denmark with my mum for a long weekend. We spent our days eating, shopping and sightseeing, and Copenhagen was just as delightful as ever. Copenhagen is another all time-favourite of mine, and yet I still have not made a real guide to the city.
Lithuania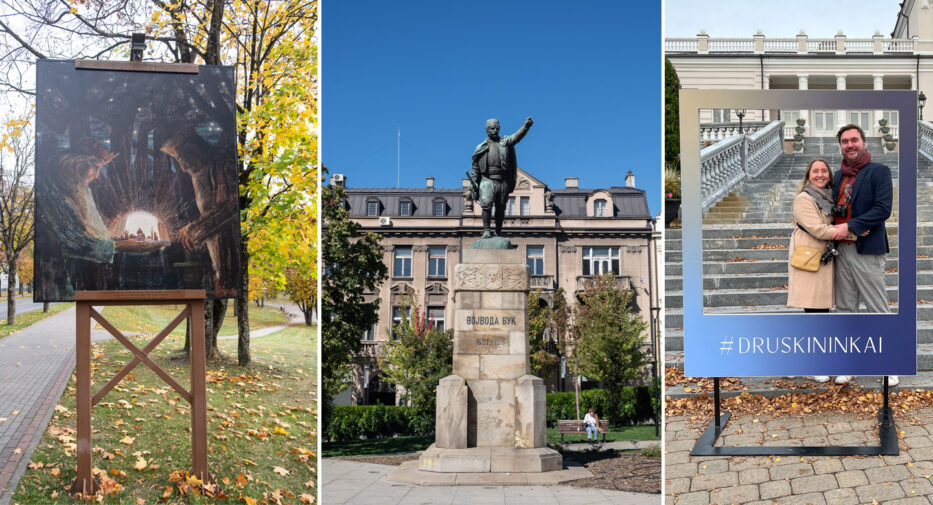 Finally, Thomas and I were invited on a private press trip to Lithuania. We felt almost royale as we had our own designated driver, met up with local guides, lived at wonderful places and indulged in the local cuisine. We visited the exciting spa heaven of Lithuania, Druskininkai as well as the historical and beautiful capital Vilnius and the exciting district Uzupis, which got a post own it's own.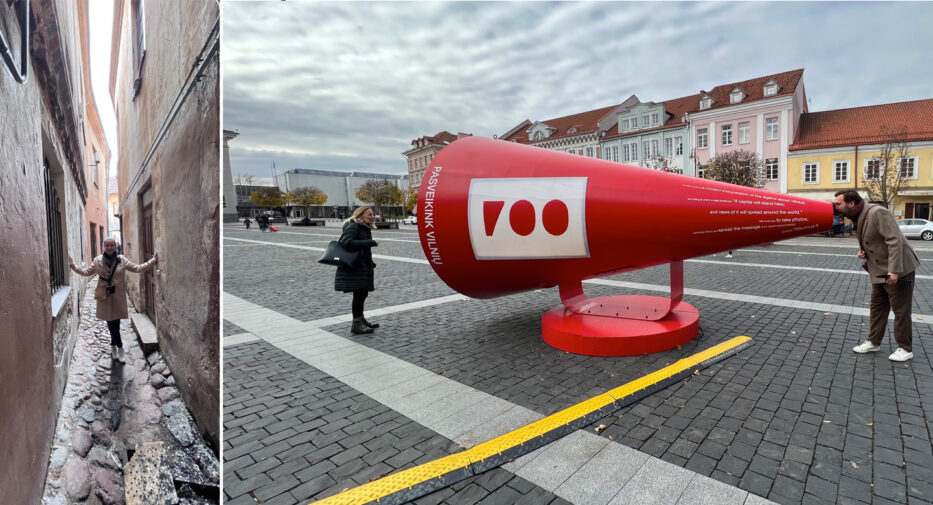 Highlights: Finally getting to hike Besseggen. Exploring 2 new countries. Having some much needed quality time with my mum.
---
Winter:
After a hectic autumn it was time to focus at work again. I made a Christmas calendar at work, which took quite some time, interviewing different bus drivers. It was a fun addition to my regular tasks, and a nice way to get to know more of the people in NOR-WAY.
Bohuslän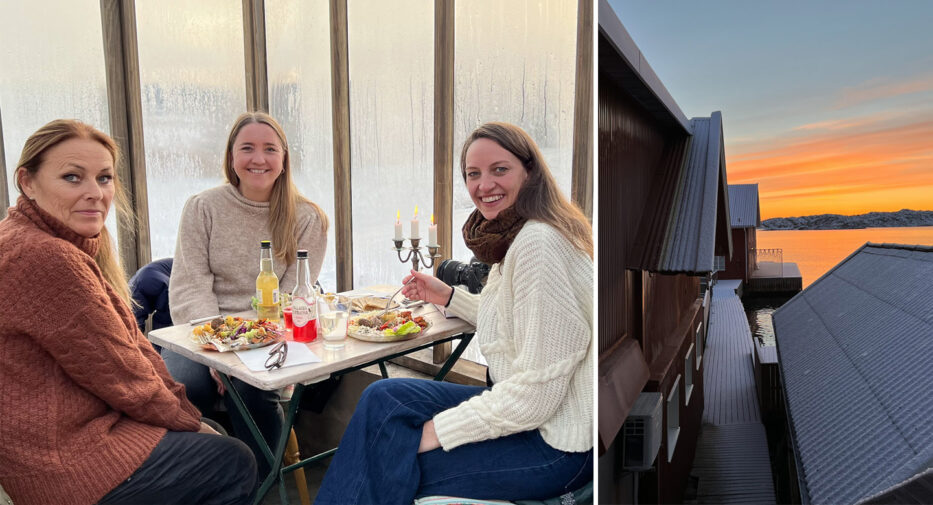 Just as I thought my travel year was all done I was invited on a press trip to Bohuslän in Sweden, where our program consisted mostly in eating (fika and Swedish Christmas tables) and wellness (sauna, having a dip in the ocean and a hot tub) together with Jeanette from Reiseperler and Hanne Marit from Sekk og sandaler.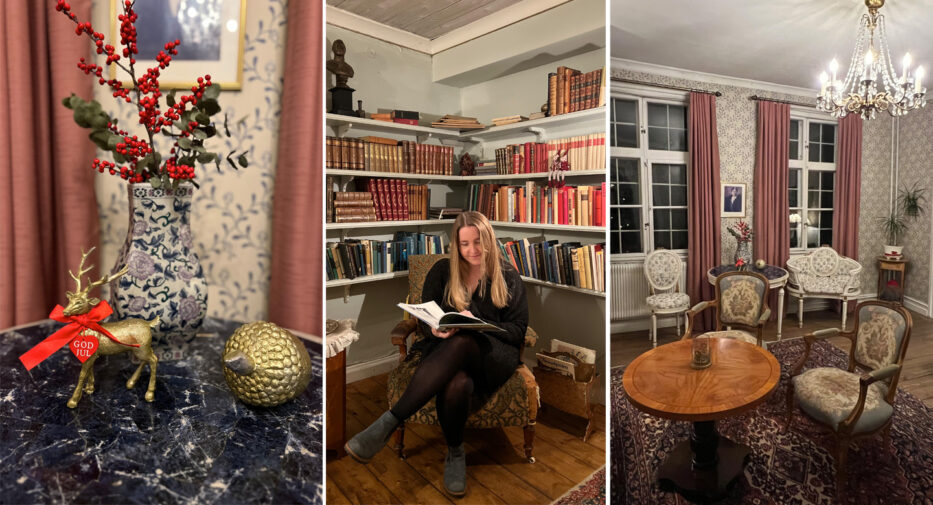 It was an absolutely perfect start on the Christmas season, which I love, and posts will be up asap. Bohuslän is such a gorgeous destination, with heaps of lovely places to sleep and eat, loads of amazing people and such stunning scenery. I recommend this area 100% just before Christmas – but I am also certain it is a blast in summer time, with its location just next to the sea.

Highlights: Eating my way through Bohuslän while making new friends.
---
2022 in numbers
Countries visited: 9
"New countries" visited (1st time visited countries): 4: Cape Verde, Iceland, Serbia and Lithuania
Press trips attended: 3
Family vacations: 4
Solo travels: 0
Books read: 101
Blog posts: 12
---
What's next? 2023, here I come!
My calendar for 2023 so far looks so, so empty. I know we will fill it with heaps of exciting things, but as I write this in the early days of January, we have only booked a trip to Bodø, to hopefully see the Northern lights.
Future travels
Luckily, I do have heaps and heaps of ideas for future travels, as well as ideas for posts I will write up (as you might have seen in this summary) – so the blog will definitely be filled up with exciting travel inspo during 2023. I only ended up with 12 posts in 2022, and so my goal for 2023 is to post way more. I even have travels from before lockdown to sum up, as well as from 2021 and heaps from 2022, so keep your eyes peeled on this place.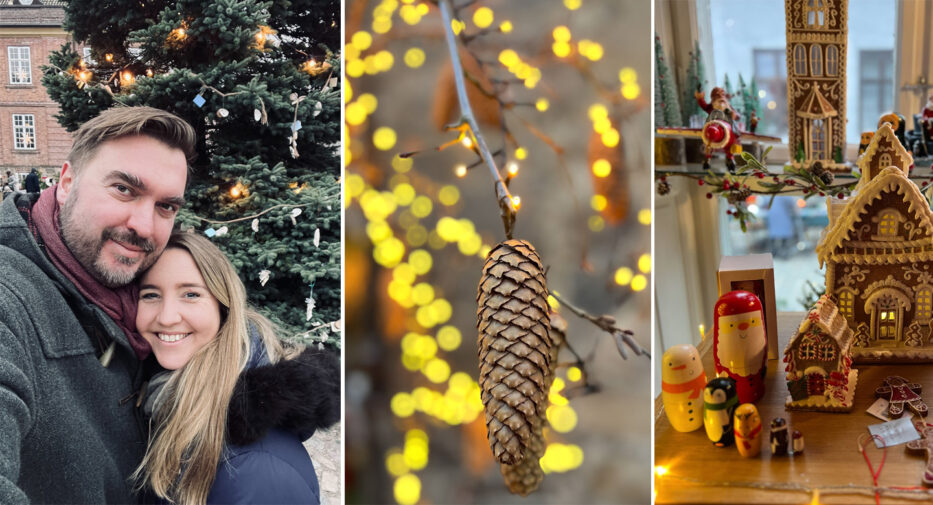 Blog
I will be focusing on updating both my blog and Instagram more regularly, which might result in shorter entries, but hopefully also in more fun and action.
I also have been thinking it's about time for another solo adventure. I have yet to go anywhere on my own post-pandemic, and although I do prefer sharing my experiences with others, I find it very therapeutic to challenge myself being on my own.
Work will also hopefully result in some traveling for me this year. As I mentioned, I started working full time for NOR-WAY Bussekspress as a digital market manager and content producer in 2022. As a result I hope to be able to have several adventures around Norway this upcoming year.
---
Thank you!
A big thank you to everyone I have collaborated with this last year – guides, hotels, restaurants, travel offices and other travel bloggers. It has been great to meet you all, and I am so happy to be able to work with you.
A big thanks to Thomas, my love and "personal Instagram boyfriend" (his own words), for always joining in on my crazy ideas, for always supporting me, and of course, for my great birthday present.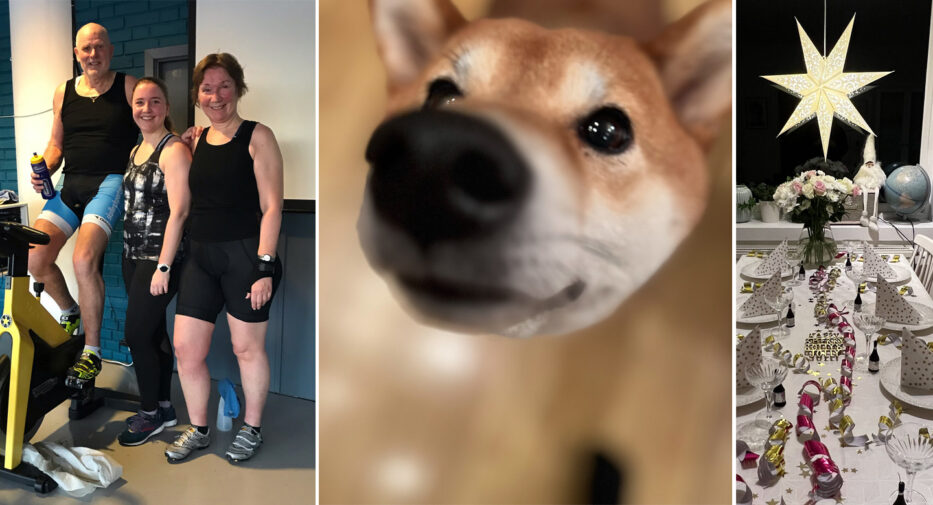 And of course, a big thank you to everyone who's following, on my blog and on Instagram. Thank you for all your comments, questions and travel inspiration. Happy new year – I hope you'll follow me in 2023 as well. 🙂
---