Traveling is a thing I absolutely love. Yet somehow, I'm always stressed just before I leave home. Did I forget anything important? Where is my passport? Did I actually pack that thing I just thought of, or did I just think about doing it? I can never truly relax until my bag are checked in at the airport, and I'm through security. However, what I bring with me onboard in my hand baggage is also something that's important to me. Here's my check-list of things I always make sure to have with me:
---
1. Passport
I always check, double check and then check about ten more times that I have my passport with me, both before leaving home and several times through the day. Remember to make sure your passport is valid! This not only means it has to be not expired. Some destinations sets as a requirement that your passport is valid up to 6 months after you return from your destination. Also, make sure you check up (in good time) if there is any visa requirements for your destination. Some places require you have a visa even if you're only having a stopover.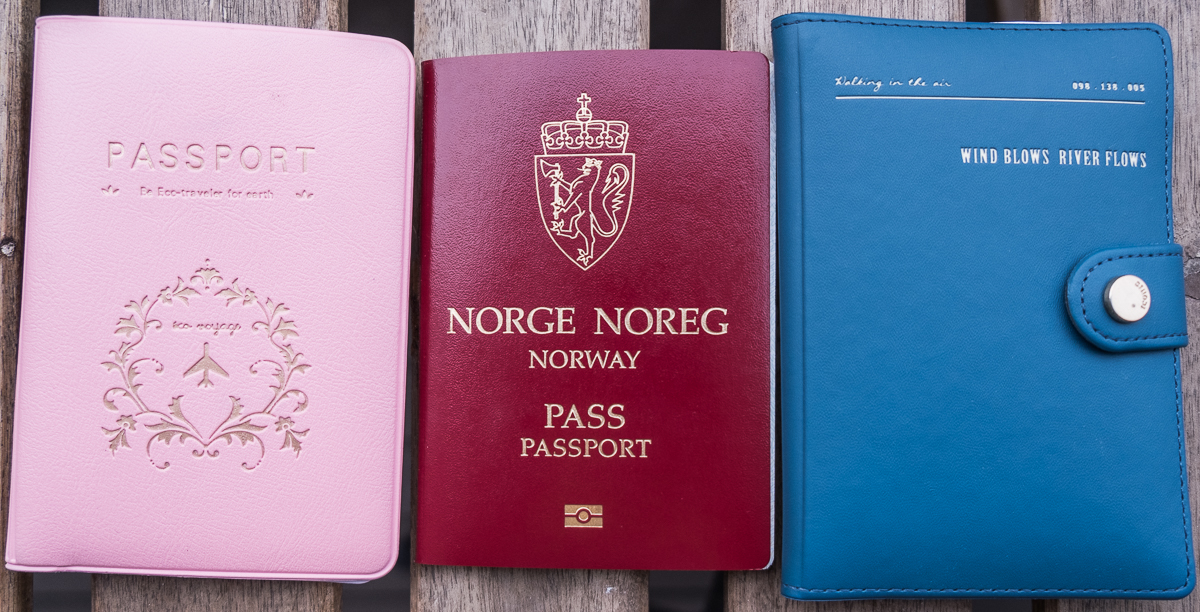 2. Tickets
I know you can have them on your phone, but I'm always terrified something will be wrong, the app will die, the phone will run out of batteries etc., so I like to have them printed out as well.
3. Medications
Luckily, I'm not on a lot of medications, but I make sure I bring the ones I need, such as birth control, my migraine pills and some pain killers in the hand luggage. I learned this one the hard way – getting migraine on a 12 hour flight from China to Australia. My migraine pills was in my checked in baggage. Flying is never really too comfortable to begin with, and being stuck in a seat with a little screen that I could not turn off showing blue light into my face from a distance about 20 cm was not an experience I'd like to relive.
Also, make sure to bring medications you need to take at certain times, or that you rely on. You don't want to risk anything happening to your medications. Also, if you're bringing prescriptions, make sure you bring the actual paperwork for it as well. Not all medications are the same everywhere in the world, and worst case you might get caught for smuggling if you're missing documentation on your meds.
4. Neck cushion
Just before leaving for Sri Lanka last year I won a new travel cushion. My old one was one of those basically being like a bean bag for my neck, it was better than nothing, but nothing really to write home about. This new one however; foam memory, a pocket for my phone in case I want to listen to music, a strap which can be fastened so it won't move as I fall asleep. I slept like a baby!
100% would recommend for longer flights, and also for longer bus/train rides. The one I have can also be rolled up, which means it won't take up too much of the precious space you have for belongings in your hand luggage.
5. Chargers
I always make sure I bring the charger cable (and the adapter) for my phone as well as my camera. Just in case something happens to the checked in luggage, I prefer knowing at least I'll be able to charge my phone and camera without having to worry about getting new chargers. I also like to bring a fully charged PowerBank with me, so that I know I can charge my phone even without being near any power sockets. A universal charger is also handy to have in your hand luggage, in order to avoid issues caused by the different sockets around the world.
6. Water Bottle
I always bring an empty water bottle with me, then fill it up at the airport after security. You never know how long it takes until that glorious food cart shows up after take off. So far I've only experienced once that I had to walk through a new security scan just before entering the plane (c'mon! Whyyy), which meant I had to empty my bottle onto a plant before boarding. Grr!
7. Headset
8. Headphone adapter
Because it ain't nobody got time for not hearing anything while desperately trying to kill time in flight by watching a movie. Or listening to music. Small, cheap and allows you to use your own headset rather than the awful ones they leave on your seat.
9. A folder for important things
As mentioned on point 2, I like having my tickets printed out. This also goes for other things I might have pre-booked before departure, such as booking confirmation for my first hostel, train tickets etc. I like to bring a folder to make sure I have all my important papers located somewhere I can easily find them.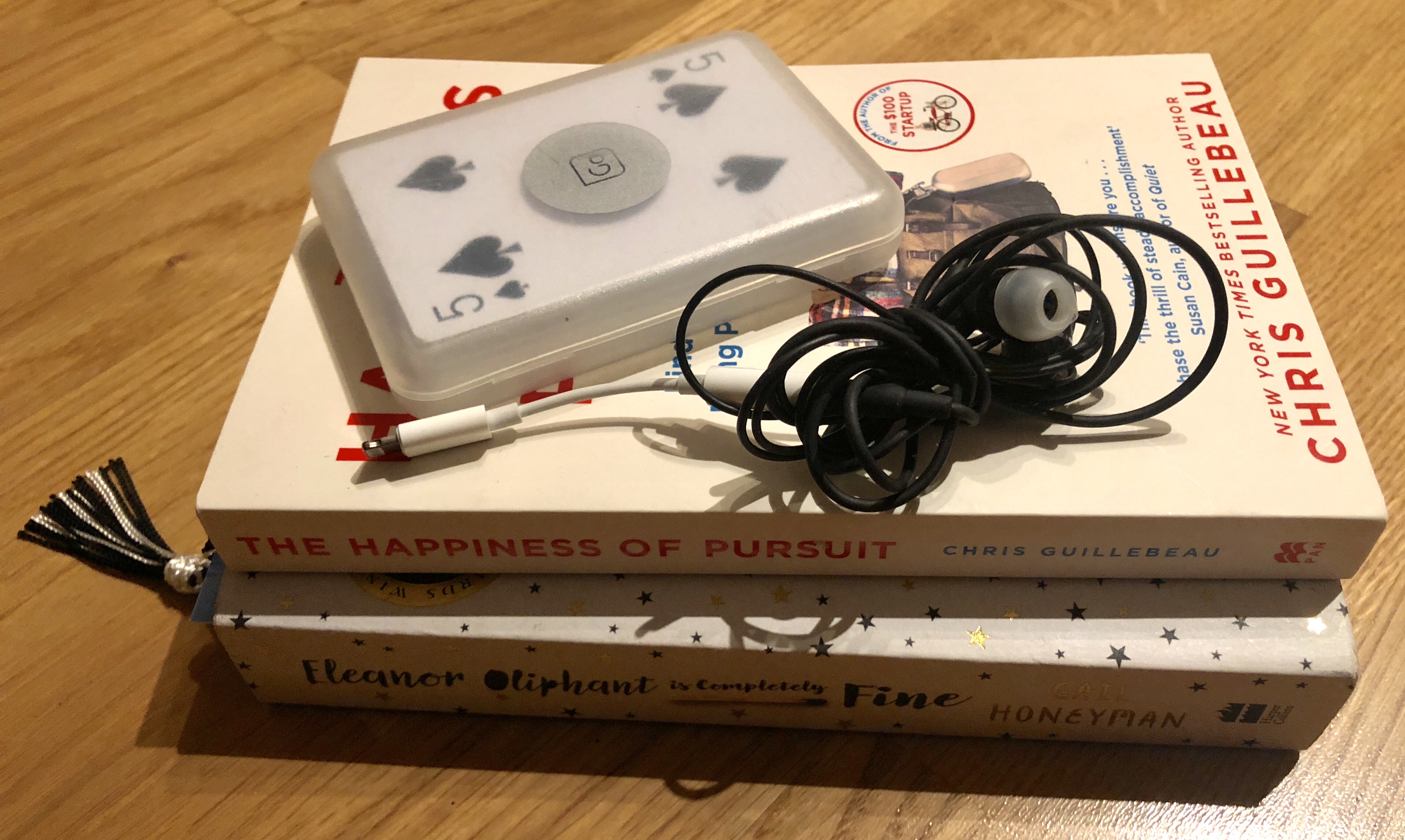 10. A book
I always prefer having the window seat if possible when I'm on a plane. I enjoy watching the world pass by outside, and imagine what life is like down there (and guessing where we're currently passing over). But of course, this can get a bit old (or it's dark. Or you have to shut the blinds as people wants to sleep/gets blinded by the sun). This is where bringing a book comes in handy. I also love having a book with me at the airport, as I hate stressing. I much rather enjoy a cup of coffee or glass of wine, while reading my book and/or look at people than stressing.
11. A magazine
Sometimes I'm too tired to focus properly on a book, or I need a light distraction, or I have limited amounts of time. This is why I also enjoy bringing with me a magazine in my hand luggage. Perfect to relax with, does not take up too much space, andas I don't buy too many magazines it feels like a little treat to buy myself a new magazine when I travel. I tend to buy either a travel-, fitness- or fashion magazine, but anything that floats your boat.
12. Lip balm
As soon as the plane is up in the air, I start feeling like my skin gets really dry. And my mouth (hence no. 6). I therefore always make sure I bring with me a lip balm onto the plane, so that I can avoid dry lips. I've even brought in face moisturizers for the really long hauls (ex. Norway – Australia) to feel a bit more freshened up (and less like a raisin).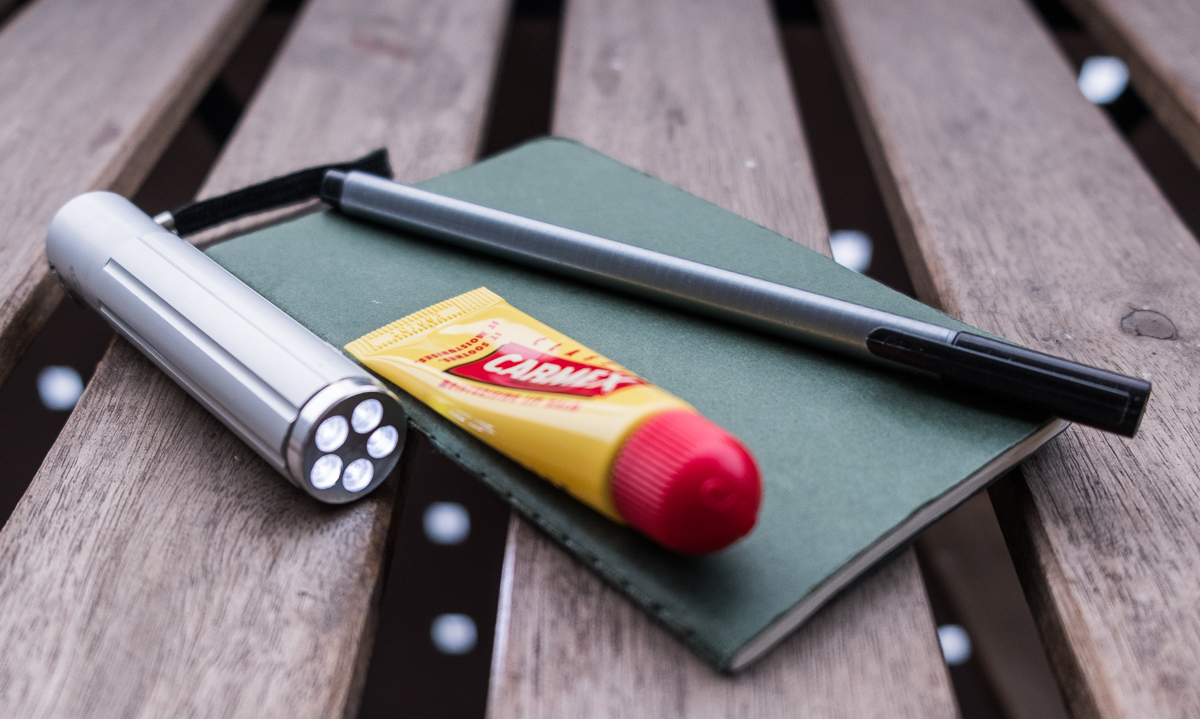 13. Credit card
While being at home I never use a credit card. I like to know how much money I spend, and how much I have left. While traveling however, I make sure I bring my credit card. I usually like to withdraw some local currency at the airport while waiting for my luggage to arrive, as I feel like having the money straight in my hand makes it more visual to me at all times how much money I have spent/have left. Also, I just really love looking at all the different currencies around the world, and I collect some as I go. (Damn you Euros!)
The credit card I use gains me some travel points as I use it, and it provides a better security in case I get double charged, or someone tries to scam me. When you use a credit card, you're paying with the bank's money rather than your own. While still being a pain to sort out in case of a scam etc, I much rather I have the security knowing I still have my own money secure in my bank account to use after my travel.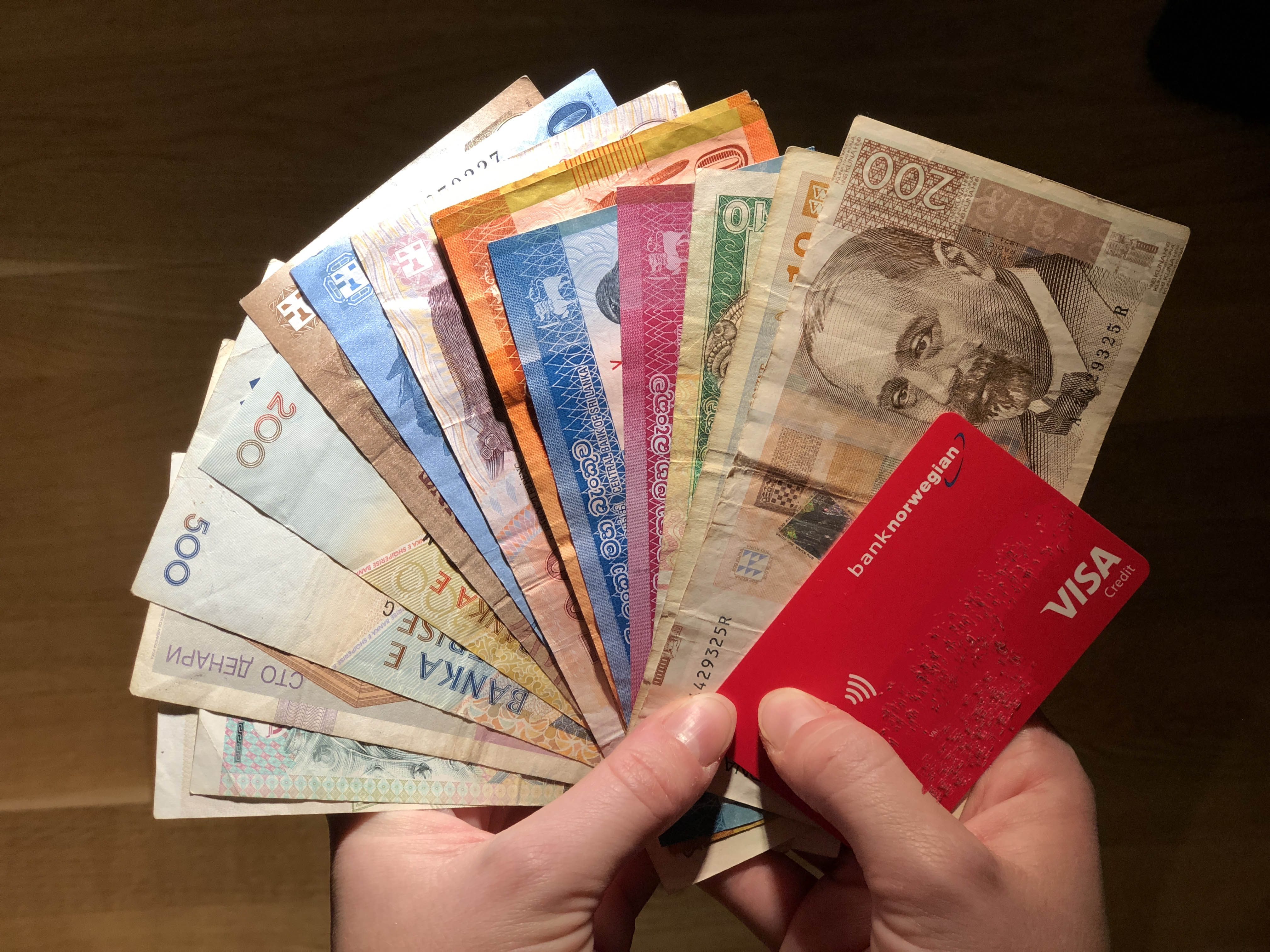 14. Gum
Both for evening out the pressure that you experience in the cabin, especially during take off and landings, but also to freshen up a bit. While traveling you can't really brush your teeth (at least not in your seat, haha), but a gum at least makes me feel a bit more refreshed.
15. Snacks
As I am definitely a snacker, I always make sure I have something in my bag I can chew on. This also comes in handy as I am a coeliac, and the selection of gluten free alternatives might not always be the biggest, or even existing.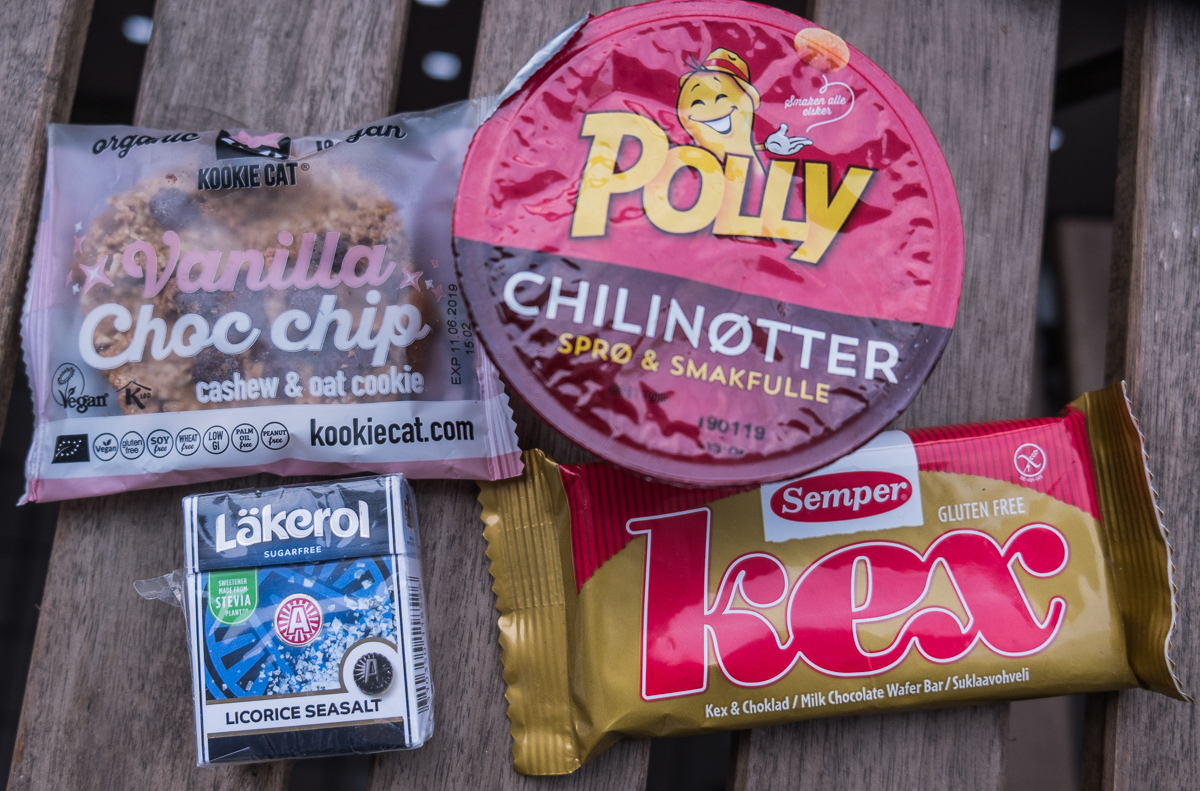 16. Padlock and key
If you're going to a stay at a hostel upon arrival, chances are you'll get a small locker for keeping your things inside. Then a padlock will be what you need (and an annoying thing to have to spend money on in case you did not bring one). They might also come in handy in other situations, so I just always bring one (I mean, they're rather small, so why not?)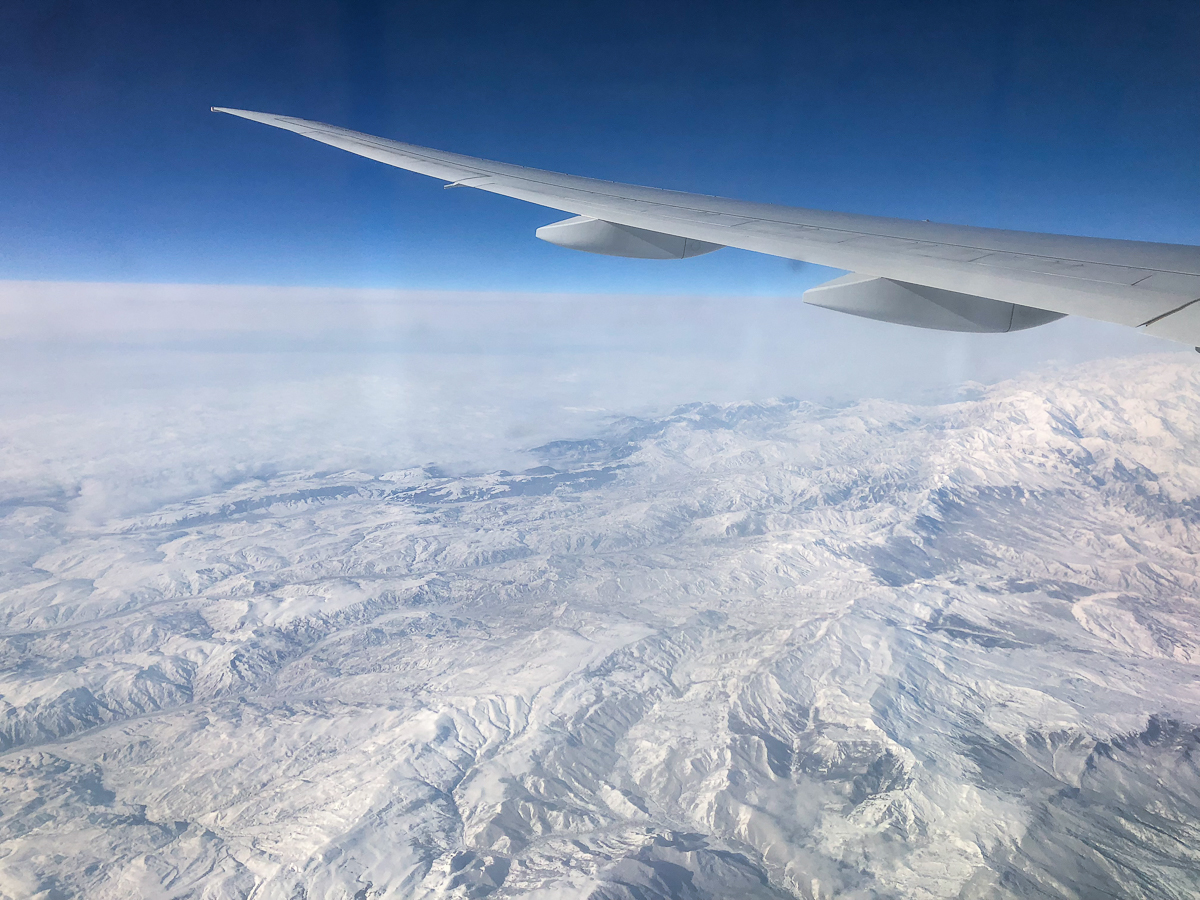 17. Torch
A small torch does not take up a lot of space, and let's face it, you never know when you could need a torch.
18. Notebook and pen
Take notes during your adventure, map up a schedule for tomorrow, write down nifty ideas as you go, make to do-lists or "must see"-lists about your destination, or draw something when your brain's too mushy to read and you've seen all the movies you wanted to on the in flight-entertainment.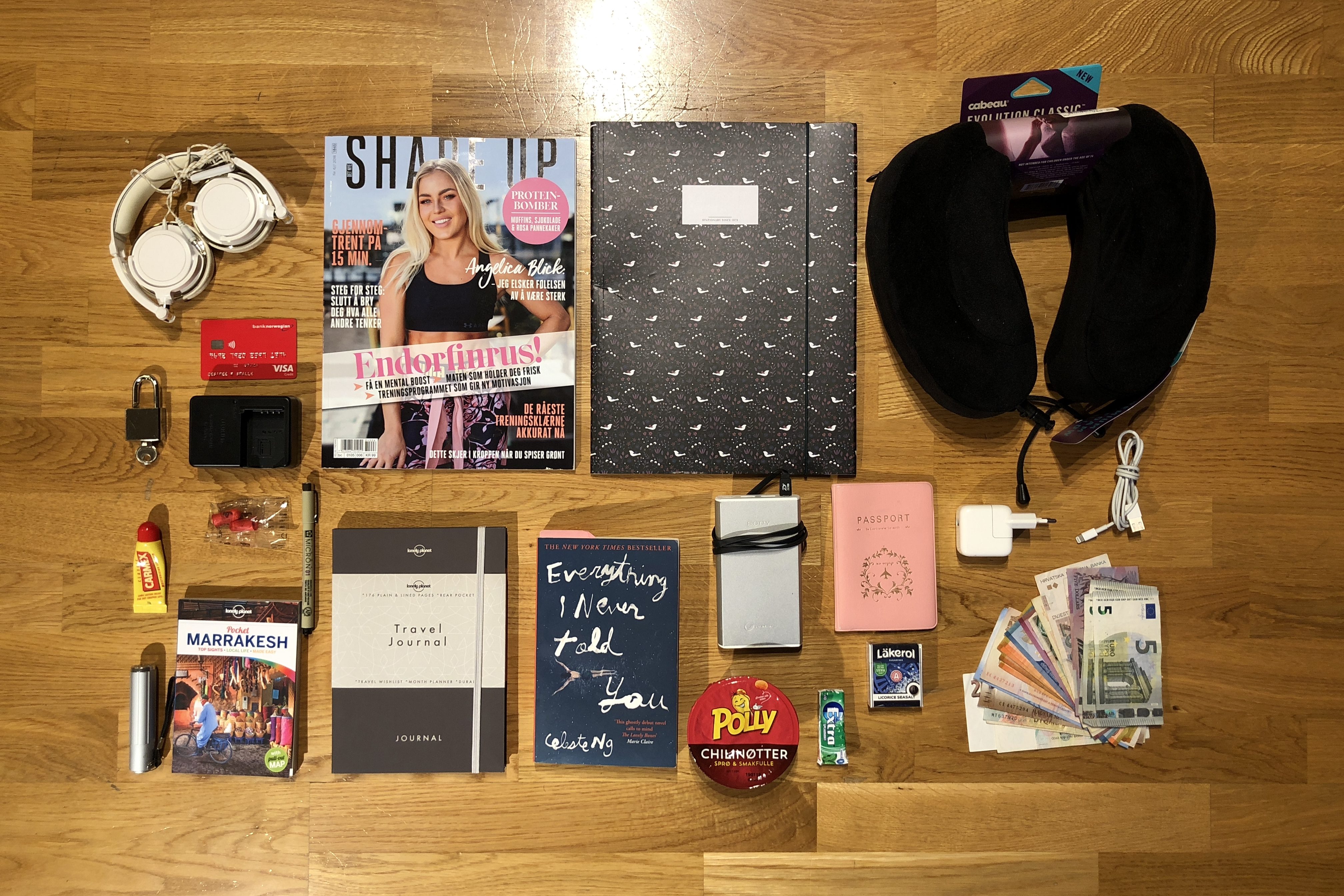 What do you always bring in your hand luggage?
Have you forgotten something important that should have been in your hand luggage?
---