So the year 2021 has passed, and it's time to look back on this second different year filled with travel restrictions and whatnot.
In my mind, I had imagined 2021 would turn out to be this great year where the world would re-open. We would all be vaccinated, and thus again free. And that somehow happened – we got about 3 months here in Oslo until the next round with restrictions came back – slapping us all in the face.
In 2021 I posted a total of 7 entries on my travel blog. SEVEN! That's an extremely low number, and for this, I am very sorry. One of my (many) new years resolutions in 2022 is to get back on track with regards to my blogging.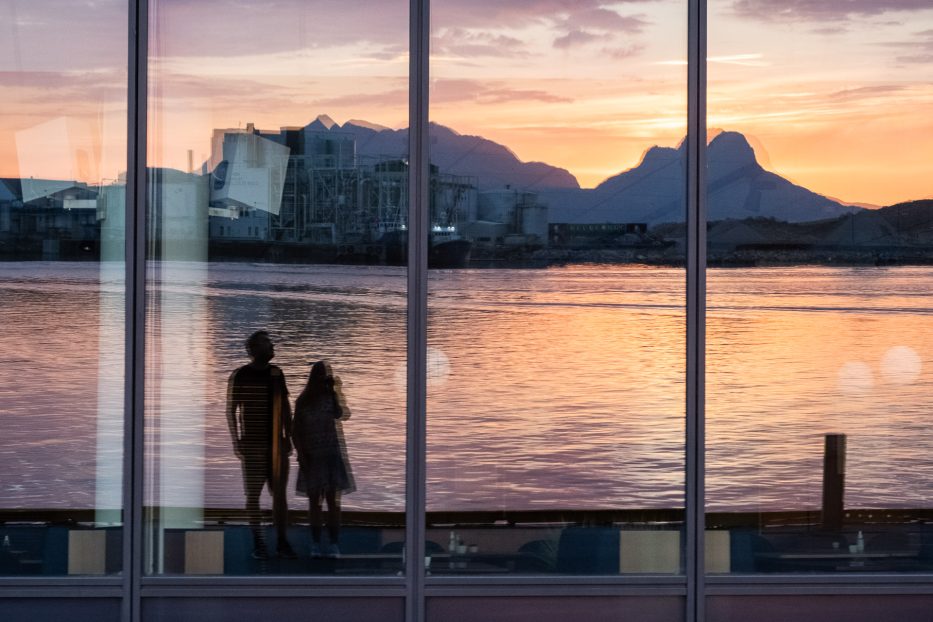 To be honest, I've missed blogging. A lot! But this last year has also been incredibly hard – with regards to motivation, creativity and just basically everything. However, I do believe I actually benefit from pushing myself to keep writing and blogging. So I will!
And in what better way to start off the new year with looking back on what has just passed? I, therefore, present to you: My travel year of 2021.
For those of you who want more, here you can also see:
---
Winter
Lockdown
3rd of January 2021 Norway started up their most strict rules so far this pandemic. Everything was shut down (the few things which had not already closed down earlier). Shops, malls, bars, restaurants, gyms, cinemas – the list goes on. We were not even really supposed to leave our city. In other words: this was a somewhat challenging time to be a travel blogger. Or even just human.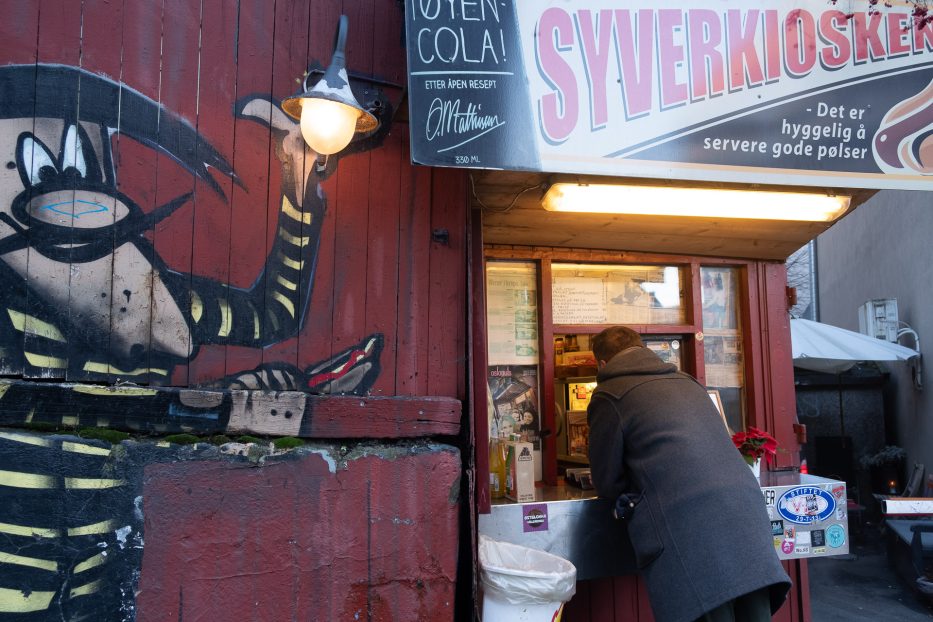 During the winter of 2021, I roamed the streets of Oslo and took a lot of pictures.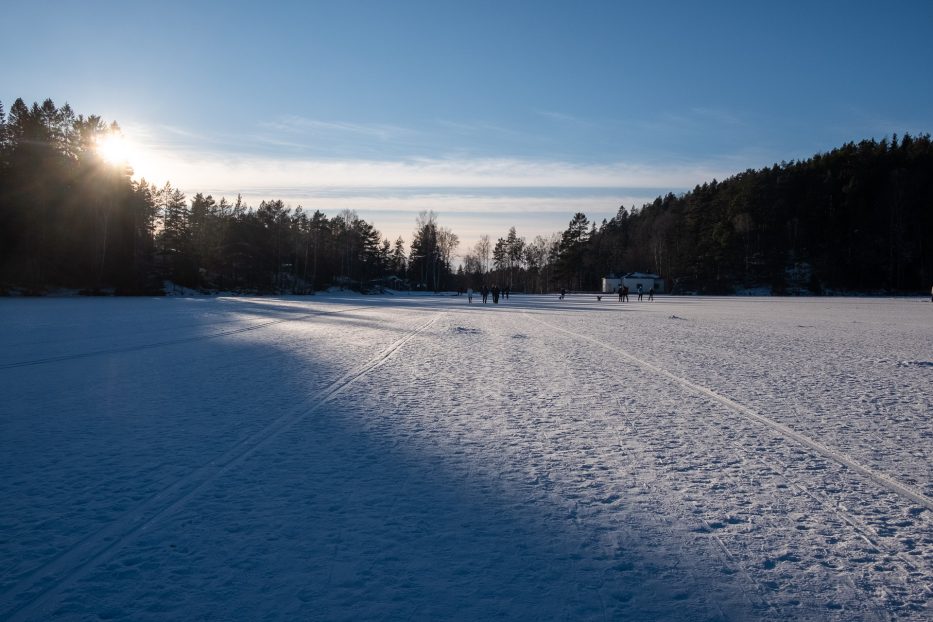 And I read books. Tonnes of books. I even started up a so-called Bookstagram, an Instagram account to keep track of the books I read. (Spoiler alert: I read 92 books in 2021).
In February we escaped out of Oslo for a wee weekend, to Vrådal and Straand hotel, after I won a competition on Facebook. It was lovely just to get a bit of a break from the everyday routines and the daily grind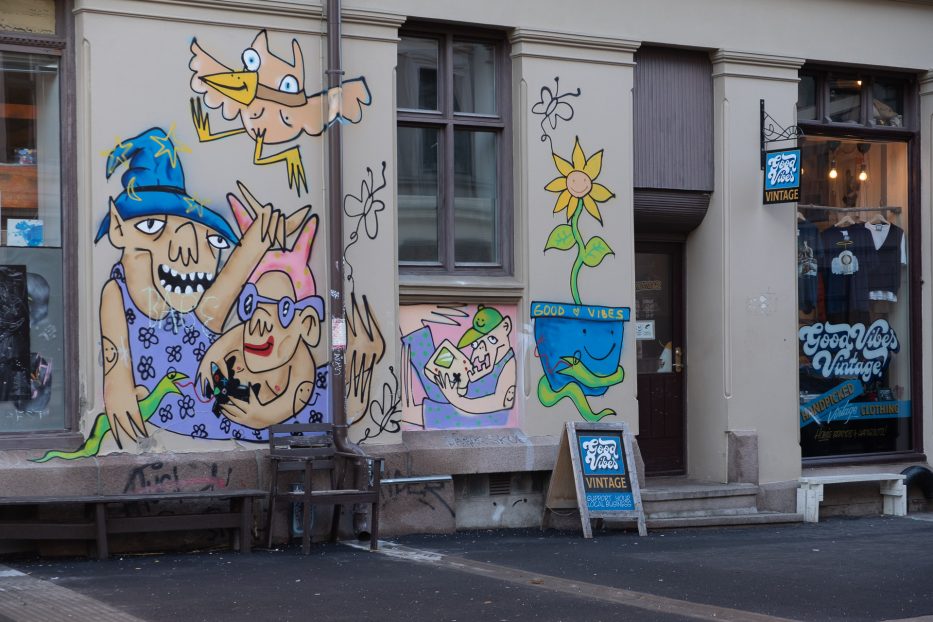 The particularly strict rules in Oslo kept being extended all until the beginning of spring, and I can only applaud Thomas for still wanting to live with me after months and months of being stuck at home office with me, day in and day out.
Highlights: Quality time at home with Thomas, being healthy and able to go out to take photos, and our small getaway to Vrådal.
---
Spring
But, as they say: after winter comes spring. And in 2021 that was particularly true. Some of the restrictions ended. The flowers started to grow. People returned to the streets. Life began again.
Canvas Telemark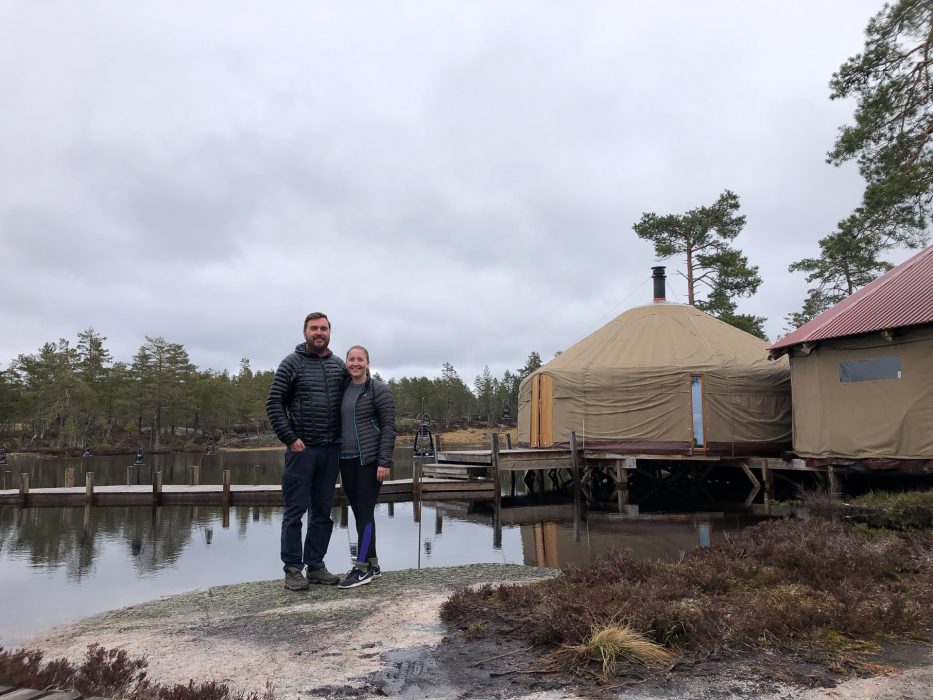 Thomas and I got to spend a weekend at Canvas Telemark, where we tried trail biking for the first time and slept in yurts. This incredible place, located in the middle of the forest of Telemark, was our first real adventure of the year. See the post from my stay at Canvas Telemark (sponsored stay) here.
Family time in Fredrikstad
With fewer restrictions, we could finally visit family outside of Oslo again, and we spent some time in Fredrikstad catching up with people, working at our "home away from home"-office and just enjoying a change of scenery.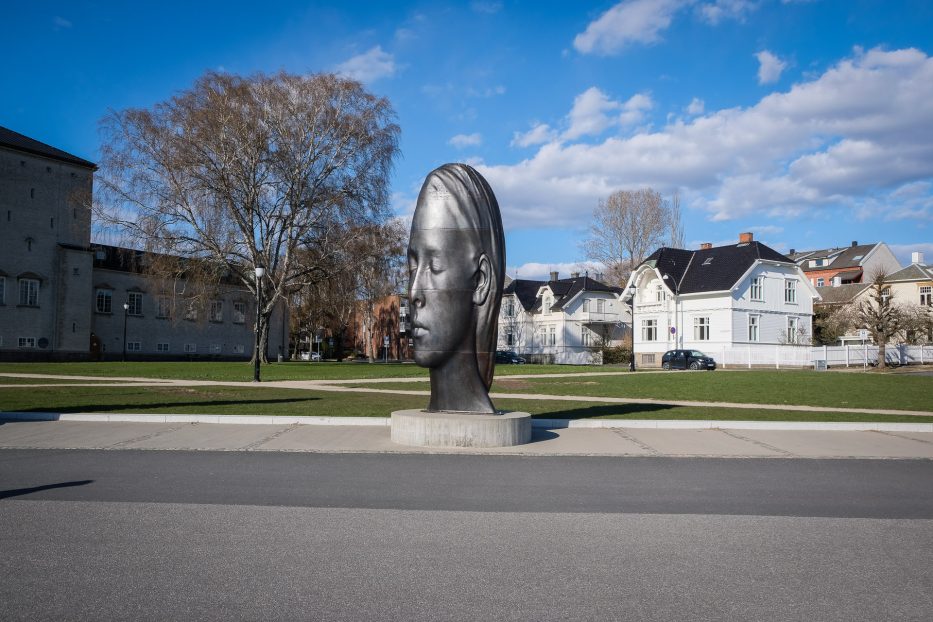 And while of course, it felt great being able to explore outside of Oslo, we also spent quite some time wandering in the streets at home as well. With the increasingly warmer and longer bright nights, it was time to finally start feeling a bit alive again.
Highlights: Being able to see family again, and of course, the amazing collaboration with Canvas Telemark.
---
Summer
I seriously feel like a better person during summer. I get out of bed easier, I feel more inspired and creative, and I just want to do things all the time.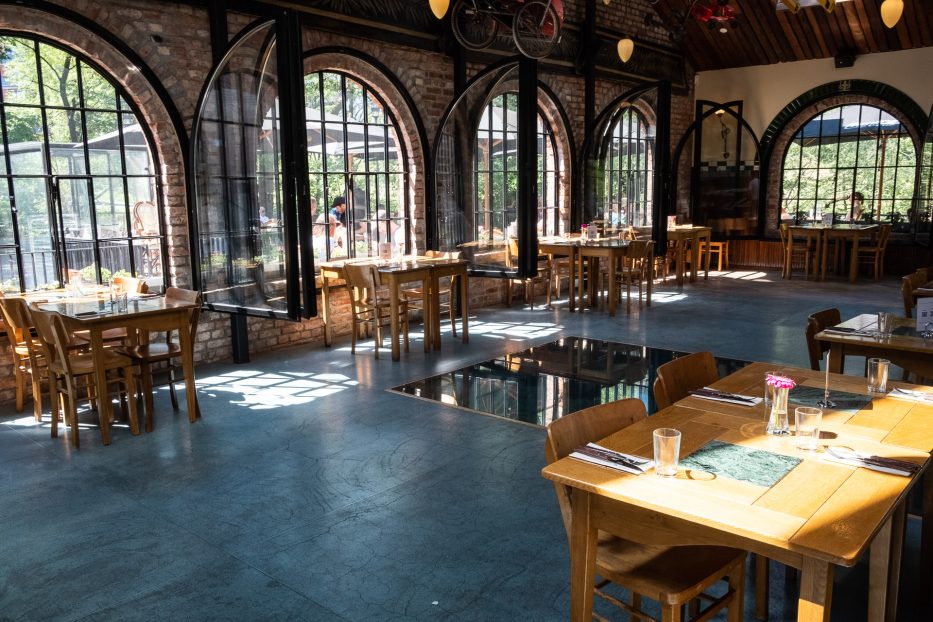 With the summer arriving in 2021 a lot of the restrictions were gone, meaning it was even more reason to get out again. We got our first jab, and although we had to stay inside of Norway, it was time for adventures.
Hiking at the Mørkgonga nature reserve
The first adventure I did was just a tiny day trip out of Oslo. However, it was one I had been meaning to do for years, and so it got me really excited I was finally doing it. We went to Mørkgonga, a place located about a 1-hour drive outside of Oslo, near the city of Hønefoss.
This is a hike described as "medium" with regards to challenges. It certainly has some steep parts. It probably did not help that we picked a day with 26 degrees and a clear blue sky to do the hike, but we managed to the top and had a well-deserved picnic break admiring the view before returning back to Oslo. The hike took about 2 hours each way.
Working "from home" at Beitostølen, and summiting mount Bitihorn
Working from home usually suits me well. I definitely am one of those not really missing the open office space. However, being two people working from home in a small apartment can get a bit tedious. So, once summer arrived I went to Beitostølen for a few days with my step-dad and Kaisa, the cutest Shiba ever.
Between my hours of work we got in a few hikes, summited mount Bitihorn (this time with an actual view, compared to last time), ate delicious food and I even worked sitting outside enjoying the fresh mountain air.
A short visit to Kristiansand
Although fewer restrictions, not everything was back to normal. Thomas and I had a wedding to attend in Kristiansand – but then the wedding got postponed. We decided to still visit the city – a city I lived in for 3 years while studying law. It was fun to get to show Thomas some of my favourite parts of the city and to see my dear friend Karen. From Kristiansand, we drove an hour in order to visit
Idyllic summer days at Canvas Hove
Located at Tromøya, about 1 hour from Kristiansand, lies this absolutely idyllic camping spot: Canvas Hove. We spent 2 nights here, one in the Cocoon, a rounded tent "floating" up between the trees, and one night in a luxury yurt. We also got to spend some quality time in their sauna and tried trimaran sailing for the first time.
Canvas Hove was an incredible spot – both the housing, the food, the staff and all their activities were super awesome, and I already dream about going back again. (sponsored stay).
Exploring Bodø and visiting friends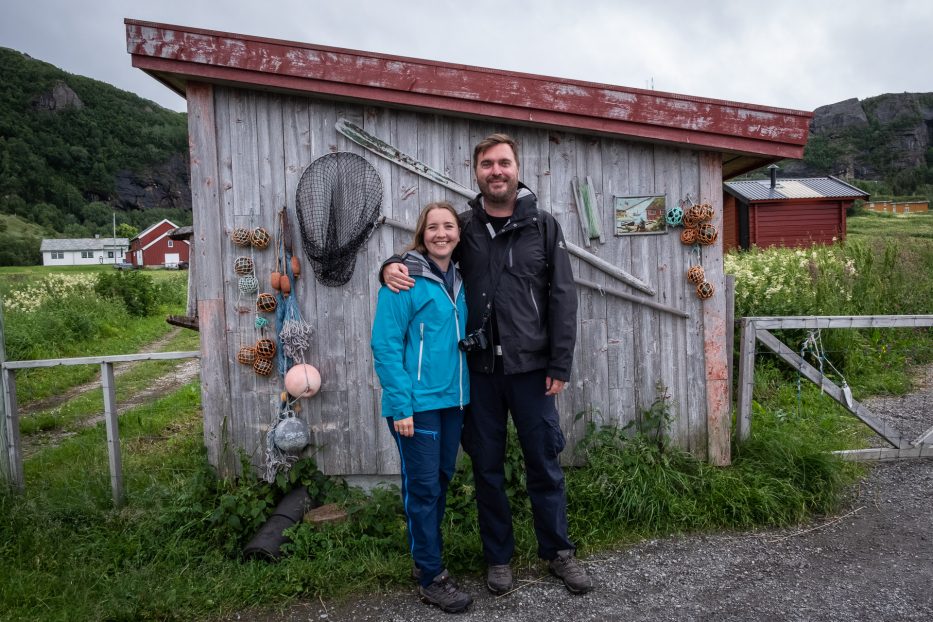 In July I finally stepped onto an aeroplane again, about 1,5 years after last time. I finally felt a bit like a travel blogger again! We flew from Oslo to Bodø, which takes about 1,5 hours.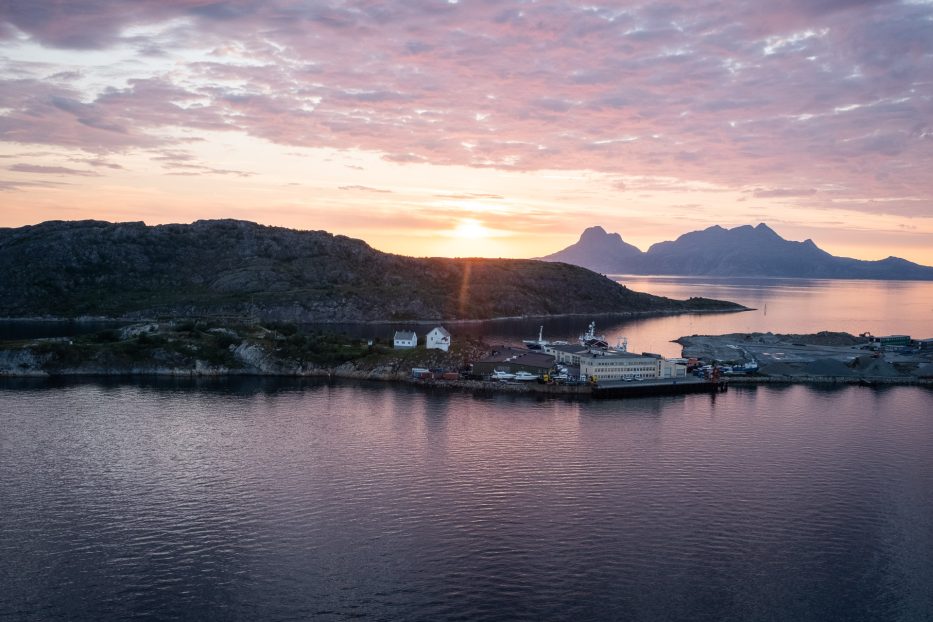 In Bodø we had an amazing time. You never know what kind of weather to expect while holidaying in Norway, and especially up North, the weather might be harsh even in summer. However, we got the most amazing, sunny weather, and had a blast.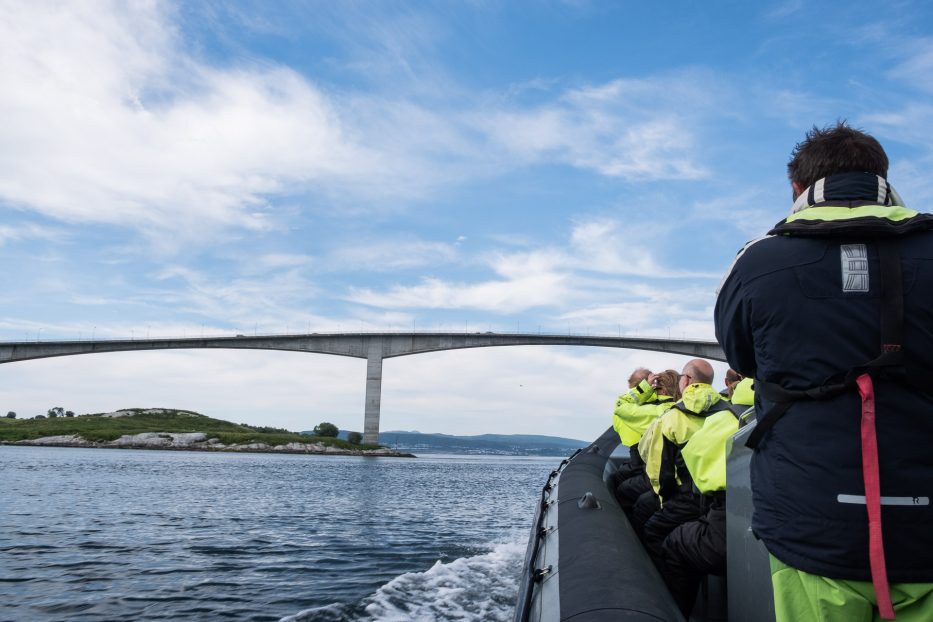 A complete post about our stay in Bodø will come later this year! (Spoiler alert: it will contain snorkelling in Saltstraumen, one of the strongest tidal currents in the world! *sponsored activity*).
Majestic adventures in Lofoten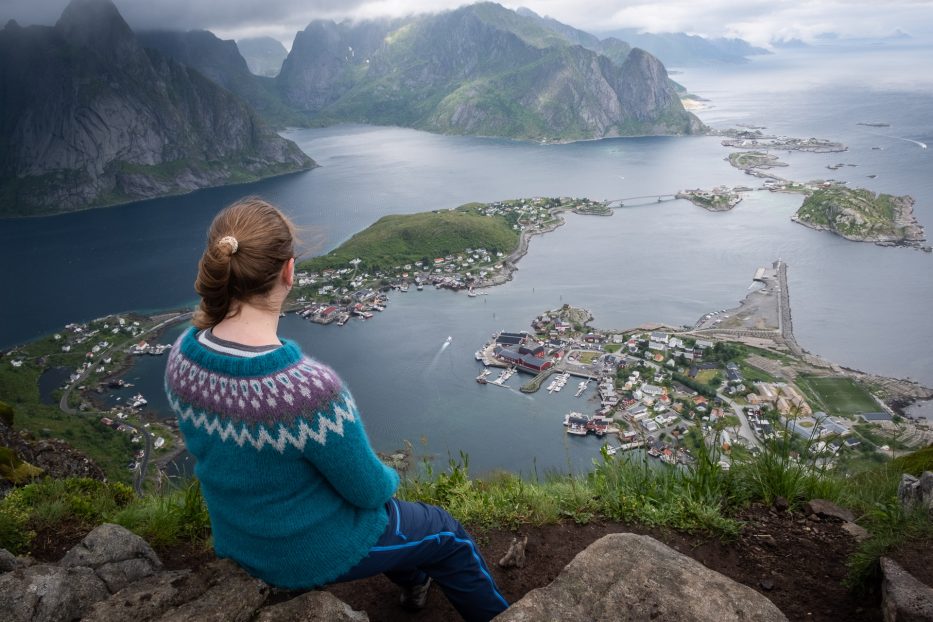 A full post about our stay in Lofoten will also come later this year! (Spoiler alert: it will contain summiting mount Reinebringen).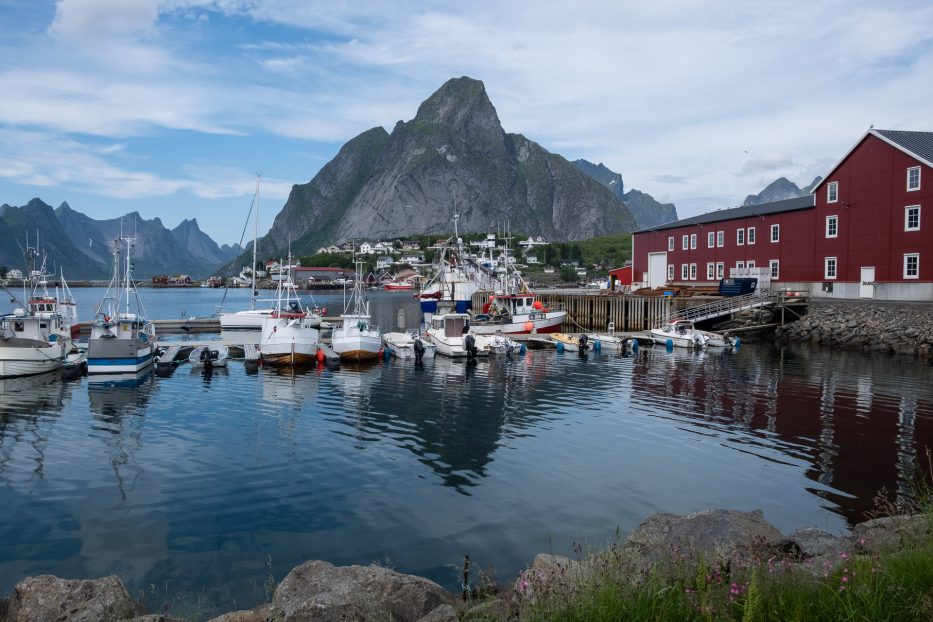 While being up North in Bodø I simply had to make time for a trip over to the Lofoten islands. I visited Lofoten back when I was 13, and have been dreaming of going back (with a proper camera) ever since.
A crazy roadtrip to the west coast of Norway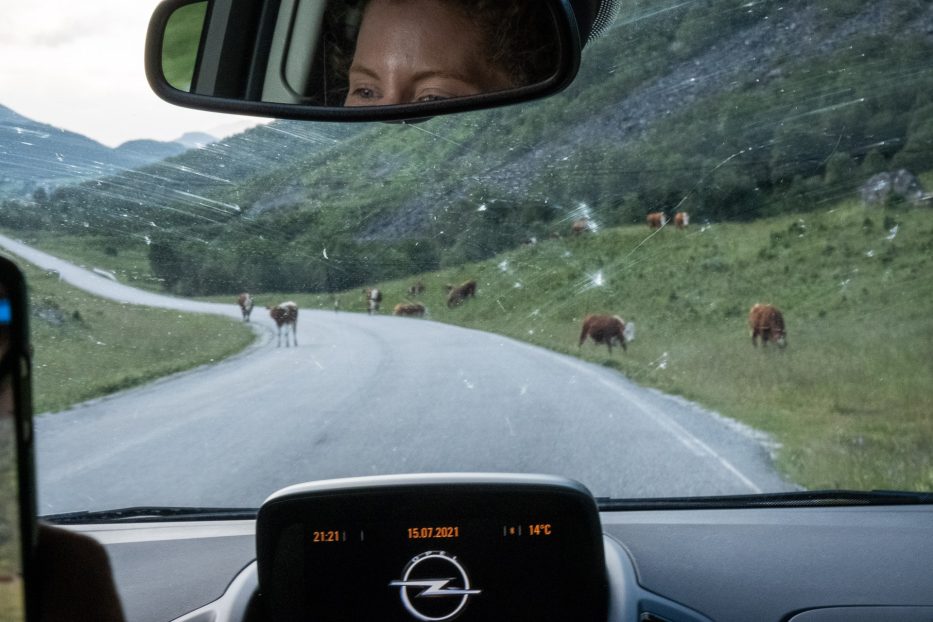 Then we flew back to Oslo from the North, unpacked our bags, re-packed and set out on a road trip to the west coast of Norway the day after with 3 friends.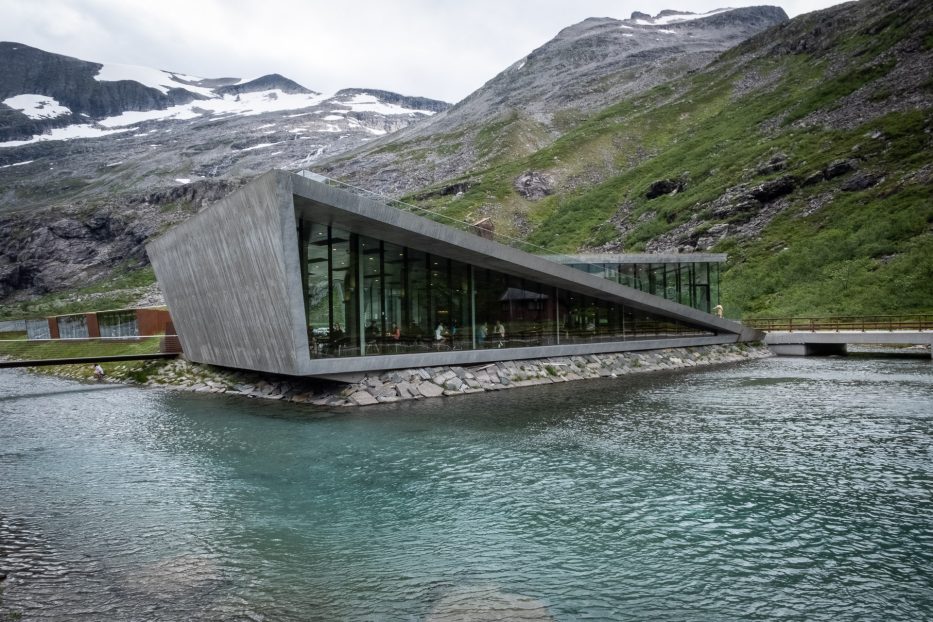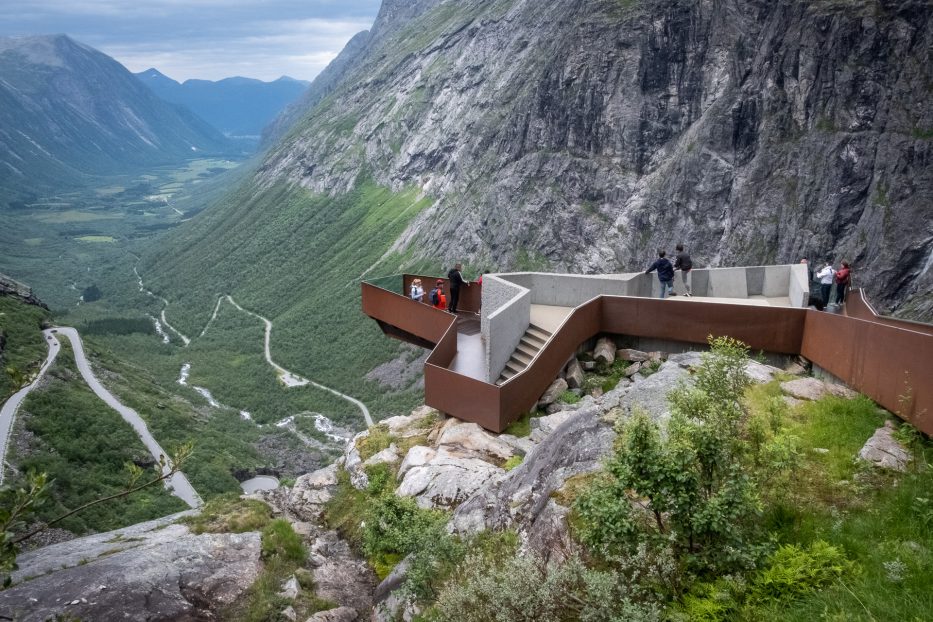 This trip included Geiranger, Lovatnet and Trollstigen amongst many amazing sights. For four intense days we drove, and drove, and drove, and took photos, and ate, and laughed, and (as I keep saying) a blog post about road-tripping in the western part of Norway will be up soon.
Tjøme
And then just before summer turned to autumn I spent a wonderful weekend with a few friends in Tjøme, swimming in the salty sea, laughing and just enjoying feeling alive again.
Highlights: Fewer restrictions, several great trips with family and friends in Norway, the collaboration with Canvas Hove and long, bright and warm summer nights.
---
Autumn
Running 5k – twice – at Nydalsløpet and KK-mila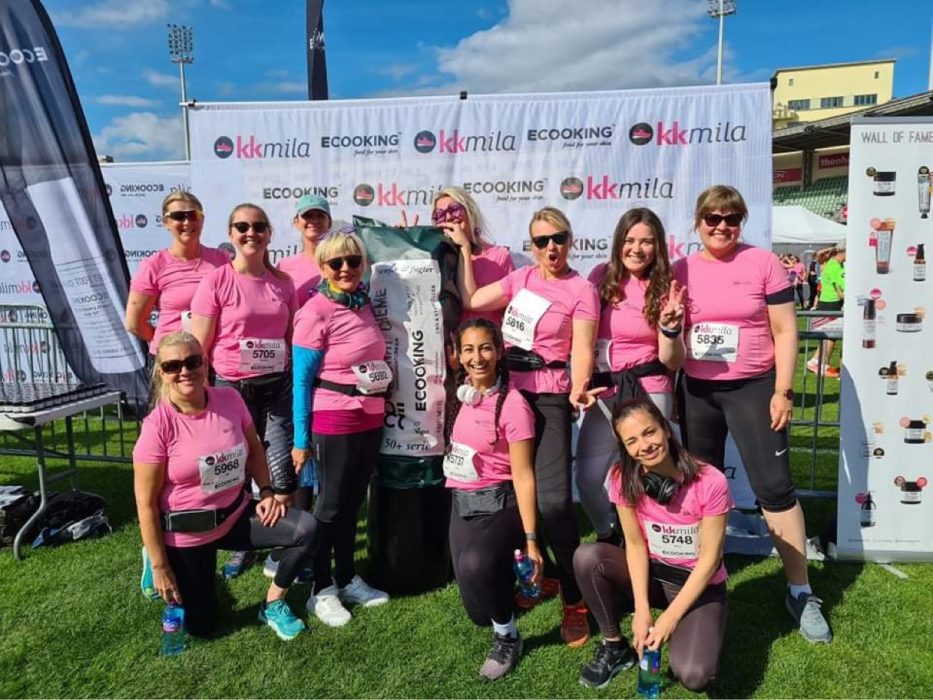 Just as the colours of autumn started to pop up, so did the invitations to several runs. As a result, I ended up not just running my first 5K run, but two – all within three days. As I had less than a week to prepare, my only goal was to actually finish. Which I did!
A relaxing day at Son Spa
We'd have gift cards for Son spa for ages, and finally, we found a day it was open and we had the time to go. We had the largest shrimp sandwiches I've ever seen and spent a full day with saunas, swimming, massage and bubbles. Total bliss!
Afternoon tea at Café Bristol
As our friends Eir, Anne-Marie and Sol invited us out on a Sunday morning, we ended up trying Afternoon tea (*Hot Chocolate) for the very first time. This all happened at Café Bristol in Oslo. We'd ordered in advance, and they had no issues with whipping up gluten-free or vegan delicious sandwiches, scones and cakes.
Goodbye Norway – hello Lisbon!
Then finally(!!!) it was time to board a plane and travel outside of Norway again.
Thomas and I had gambled on that we would be able to leave Norway during autumn, and saved up some holiday. The result was 10 days in Portugal. I had visited the Azores and Madeira earlier, but never the mainland of Portugal, so I was excited.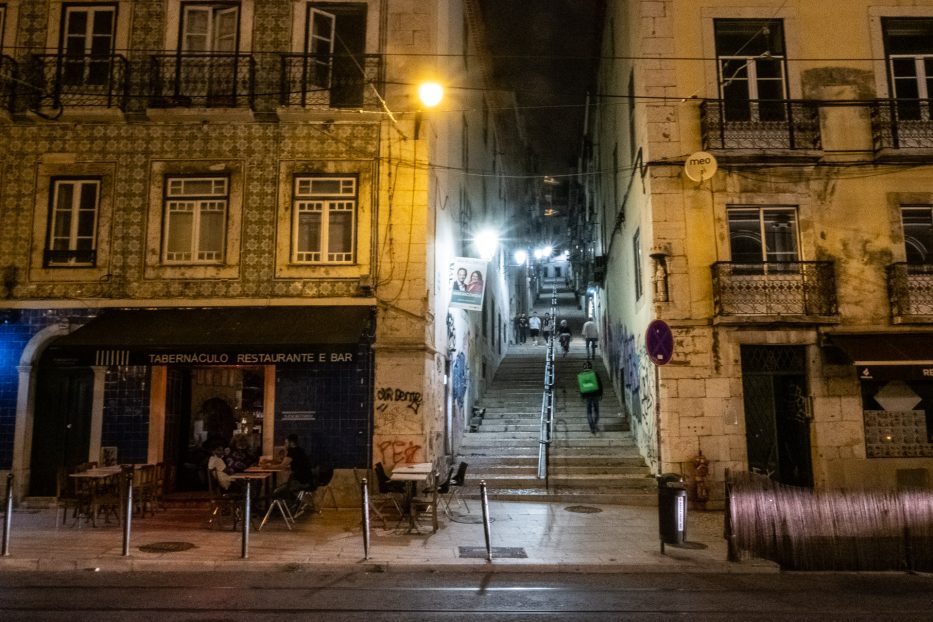 Lisbon turned out to be everything I was hoping for, and more, and a post about the city will be up later on.
Swimming in the sea in Cascais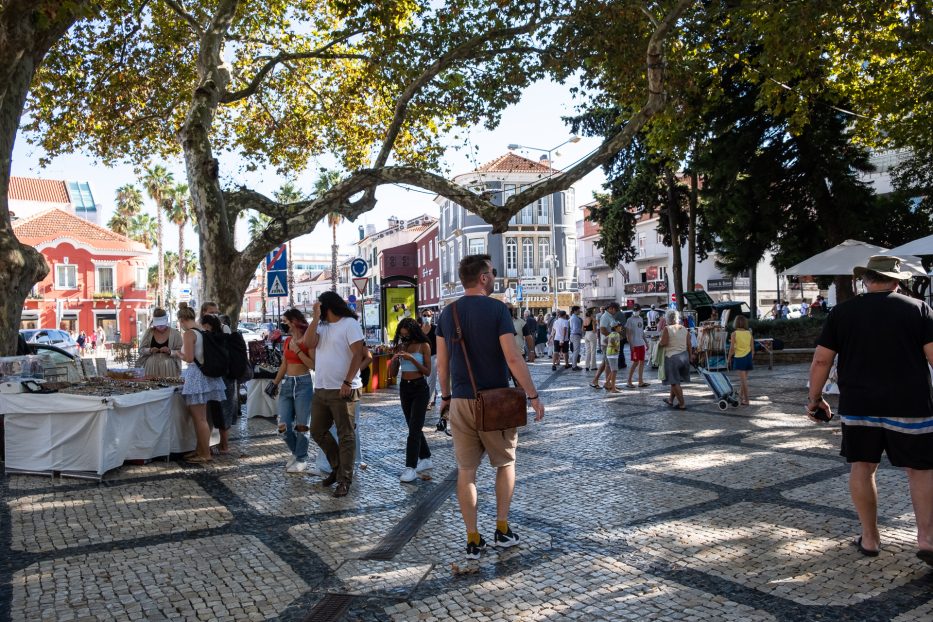 After a few days in Lisbon, we headed out to the shore, to the coastal town of Cascais. It was a gorgeous city, where we ate fresh seafood and went for a dip in the sea. You can read my post from Cascais here:
A magical day trip to Sintra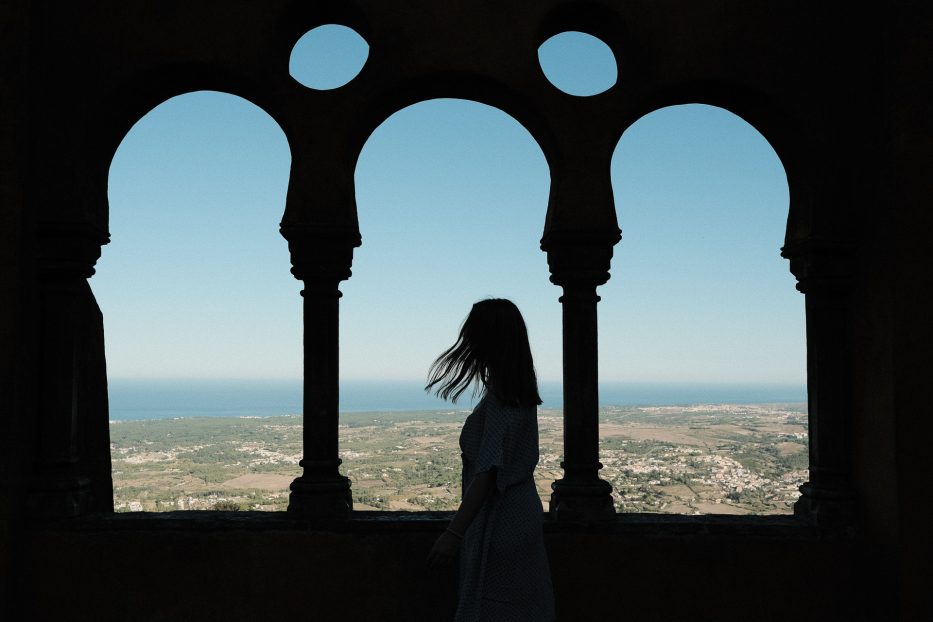 During our time in Portugal, we even made time for a full day in Sintra, a vibrant city often referred to as "Disneyland for adults". It was even more amazing than I had imagined! See my colourful post from Sintra here:
A surprise trip to Rome
Thomas had turned 40 during the summer, and I wanted to give him something wonderful. But as "something wonderful" in Norway is awfully expensive compared to what you can get elsewhere, we waited.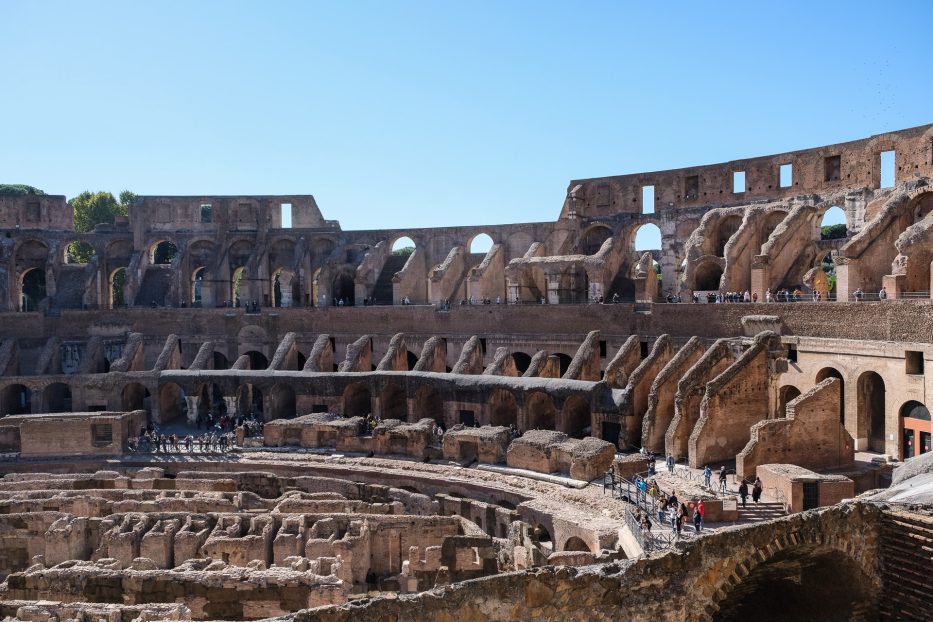 I'd planned a surprise trip for T, with him only knowing what days to take off from work. The day before departure I gave him a heads up on what to pack, and it was only when checking in at the airport he got to know where we were heading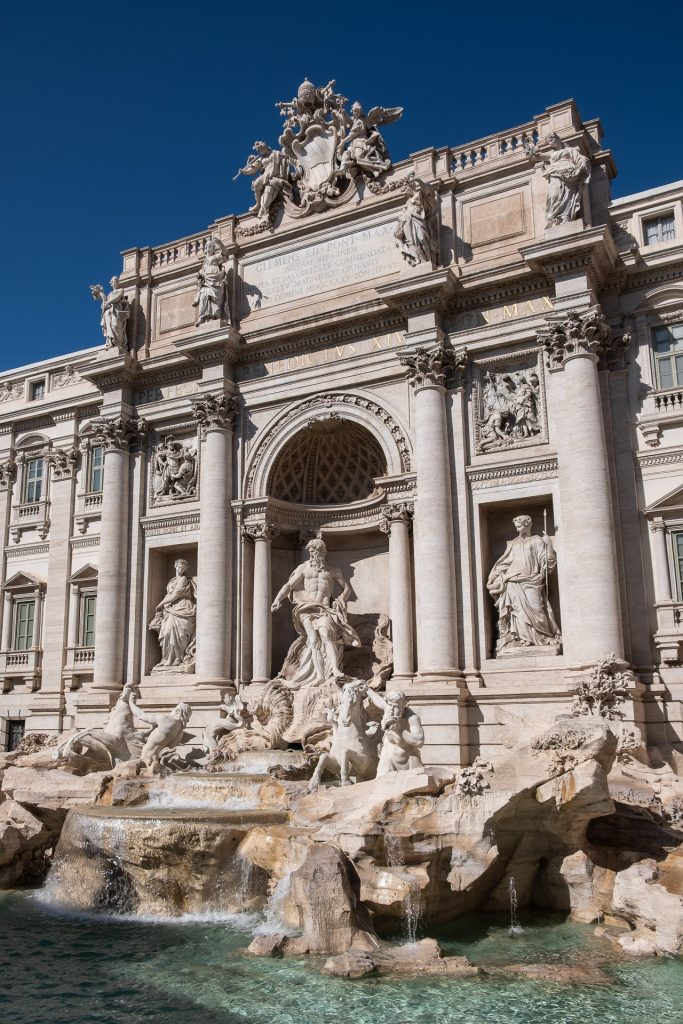 As an extra surprise, our friend Brita was coming along for this adventure. Thomas knew nothing before I told him to close his eyes at the airport, and when he opened them: there she was!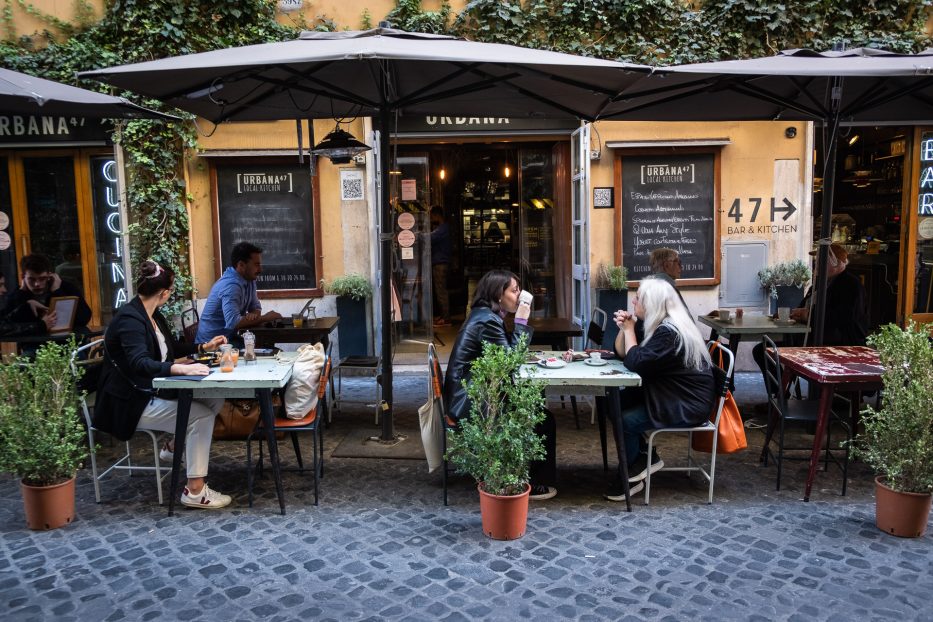 We had an amazing long weekend in a central AirBnB, exploring, eating and drinking our way through Rome.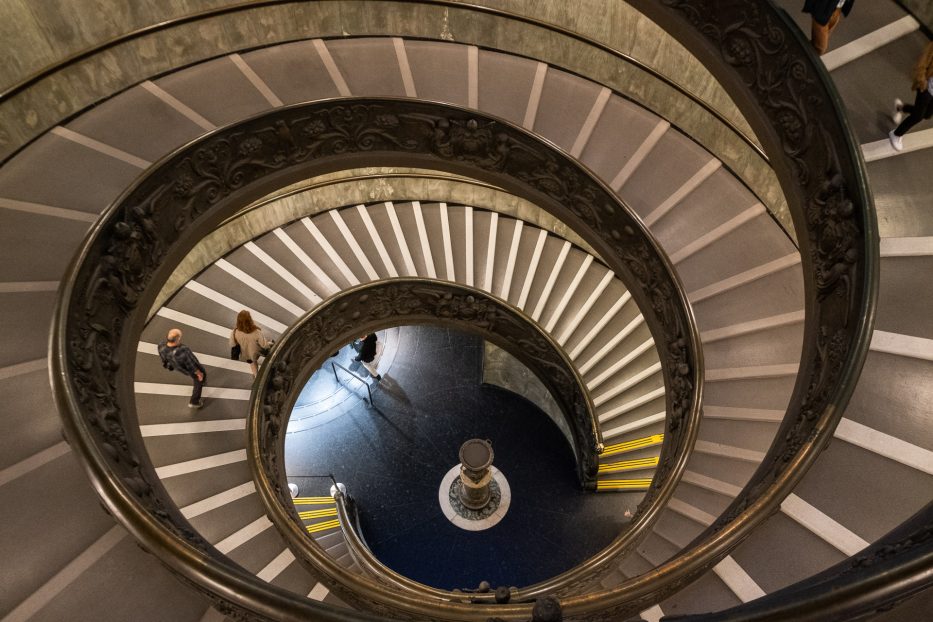 Of course we also made sure to include a trip to the Vatican state, adding a new country to my list. It was a spectacular and to be honest, pretty overwhelming, feeling to wander around in the Vatican museum.
Highlights: Participating in my two first 5k runs (and actually succeeding in finishing them), finally travelling outside of Norway again and adding new countries to my list.
---
Winter
And then, just as we arrived back at Gardermoen after our lovely stay in Italy, winter arrived in Norway. As the outdoors turned darker and colder, a new round of restrictions arrived. I started back up on my knitting projects, and this time I started on a sweater.

Luckily, some things were still open and "normal" – we went to the city centre to see the Christmas tree lighting, visited the Christmas market and drank hot chocolate at Café Bristol.
During autumn Thomas asked me if it would be okay for me to receive my Christmas gift before Christmas. "Of course!", I said, knowing he had adventures on his mind. However, as Christmas kept creeping closer, restrictions got stricter, and so Thomas ended up having to spoil the surprise.
Luckily – we were allowed to travel in the end. Thomas had booked us a weekend to Belgium, where we had a fantastic, although snowless, before Christmas adventure.
Beautiful Bruges
Thomas' surprise destination was Bruges, an absolutely stunning city in Belgium. I had seen and admired photos of the city, and they did not lie – Bruges definitely has to be one of the most stunning cities I have ever visited.
We stayed in a junior suite at the Pand Hotel. Worth every euro, as restrictions in Belgium made everything close down at 11 pm. We visited the Christmas market, ate local food and had a blast. A blog post of Bruges is in the making!
A quick stop in Brussels
As we flew both in and out from Brussels we simply had to make sure to do a quick exploration of the city while in Belgium. We managed to cover quite a few things during our hours in this city – and I will make sure to share it all with you asap.
Christmas at home with family
After returning back home from Belgium, we really did not do much beside working and staying at home. The restrictions required us to basically isolate ourselves in order to be able to celebrate Christmas with our families – something we were both 100% focused on doing.
Highlights: A wonderful trip to Belgium with Thomas, being able to see family during Christmas and getting really into knitting.
---
2021 in numbers:
Countries visited: 4
New countries visited: 2 (The Vatican and Belgium)
Blog posts: 7
Vacations in Norway: 5
Books read: 92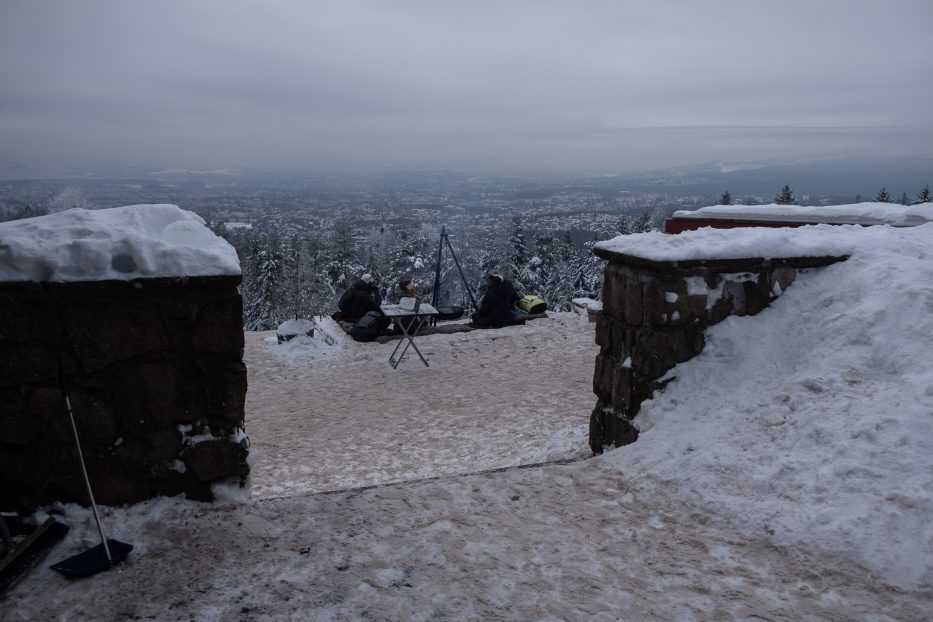 Future plans – what now?!
To be honest, I don't have a lot of specific travel plans for 2022 as of yet. I am a firm believer we will be able to travel – somewhere – but I have yet to book anything. At the very least I plan on doing some explorations in Europe.
I do have a lot of content in the making for this blog, however, both from Norway and from other countries, which I feel excited about sharing. I hope I will yet again be able to share inspiring content with you all, perhaps you'll find your next idea for an upcoming journey here?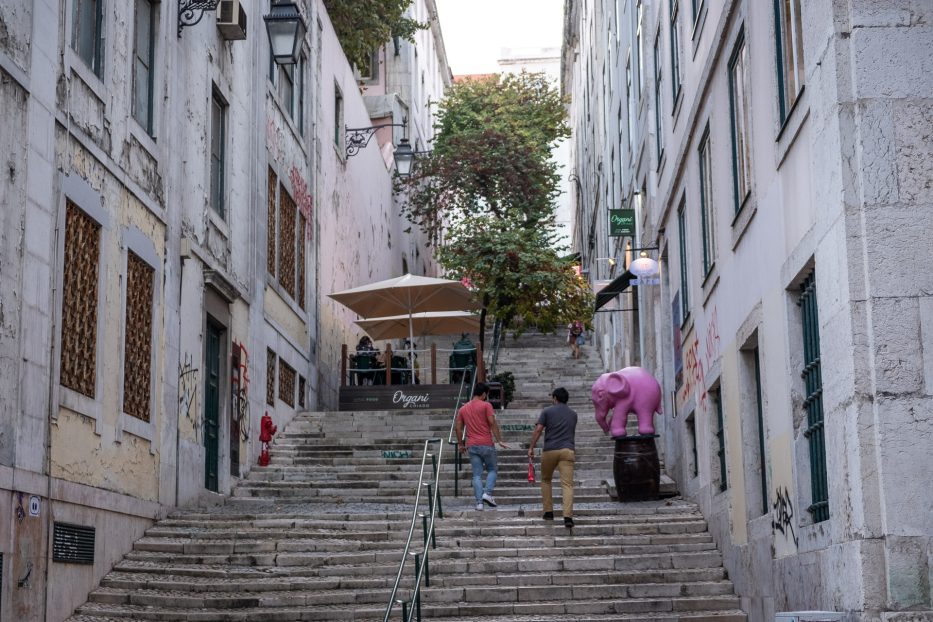 Thank you all for following me here, on Instagram and/or elsewhere. I know last year was not my best year with regards to blogging, but I promise I will make this year a better one. I wish you all a happy new year, and fingers crossed this year will be a one. Thank you!
---