Örebro, which is the 5th largest city in Sweden, is located between Oslo and Stockholm, making it an ideal weekend destination for a lot of people. In Örebro you can explore both historical and cultural sights, and indulge in amazing food from a vast variety of kitchens.
The summer had just turned to early autumn as Hanne Marit, Hedda, Lena and I visited Örebro together on a weekend trip. After 4 hours and 45 minutes onboard a bus it's nice to stretch our legs upon arriving. (I have to say, I quite enjoy traveling by bus. It means I can just lean back in my seat, gaze out into the horizon while watching music, and let the world pass by for a few hours. And then arrive at my destination.)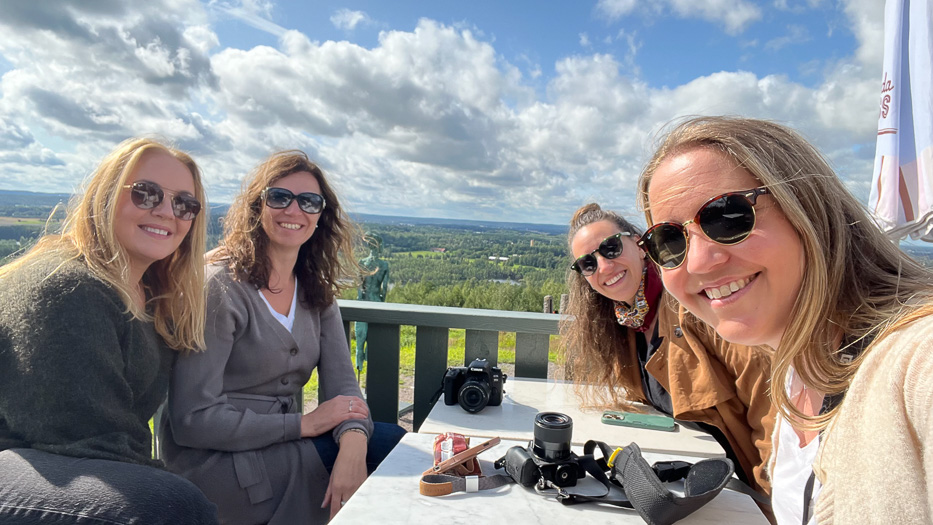 On this weekend trip we got to see, eat and explore loads of exciting things – and I'm thrilled to share the itinerary with you now. If you're looking for a nice getaway for a couple of days, either with friends, family or your partner, Örebro is definitely a destination worth looking into. Here's my favourites from the area:
Things to do and explore in Örebro:
---
Visit the famous Örebro castle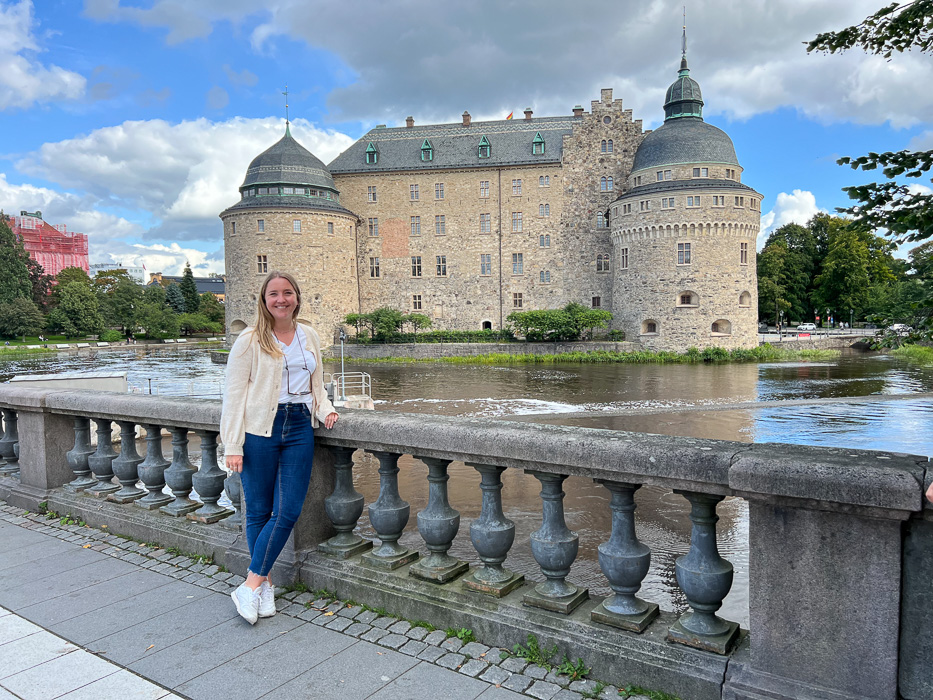 For more than 700 years the Örebro castle has been one of the most important sights of the city. Located in the middle of a water pool in the river Svartån, this iconic castle can be seen.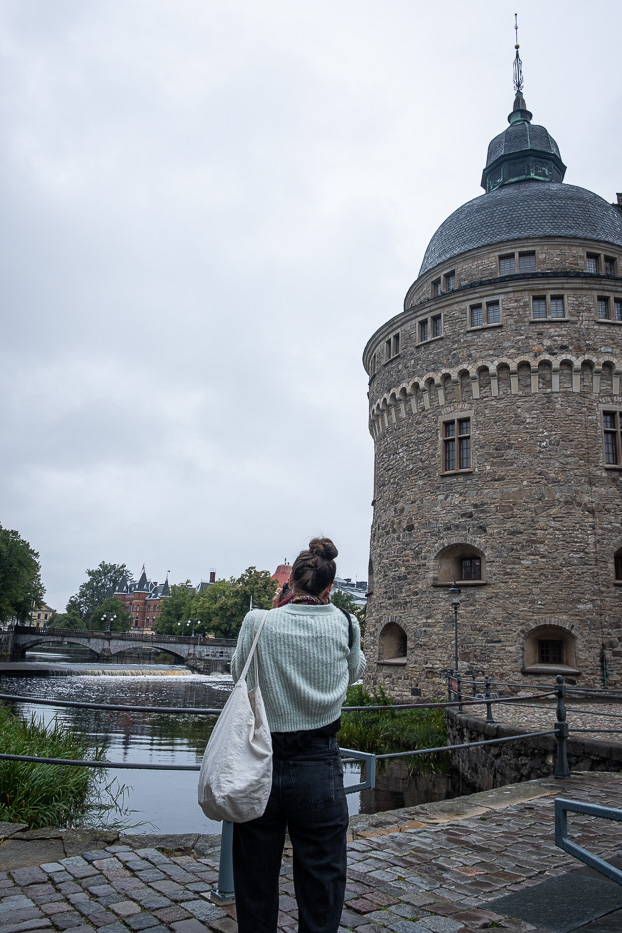 One of the many cool features of the castle is that it's been built, re-built and expanded many times for more than 7 decades. The different decades can be seen with your own eye, as the building style of the castle differs a lot from various parts. Fascinating!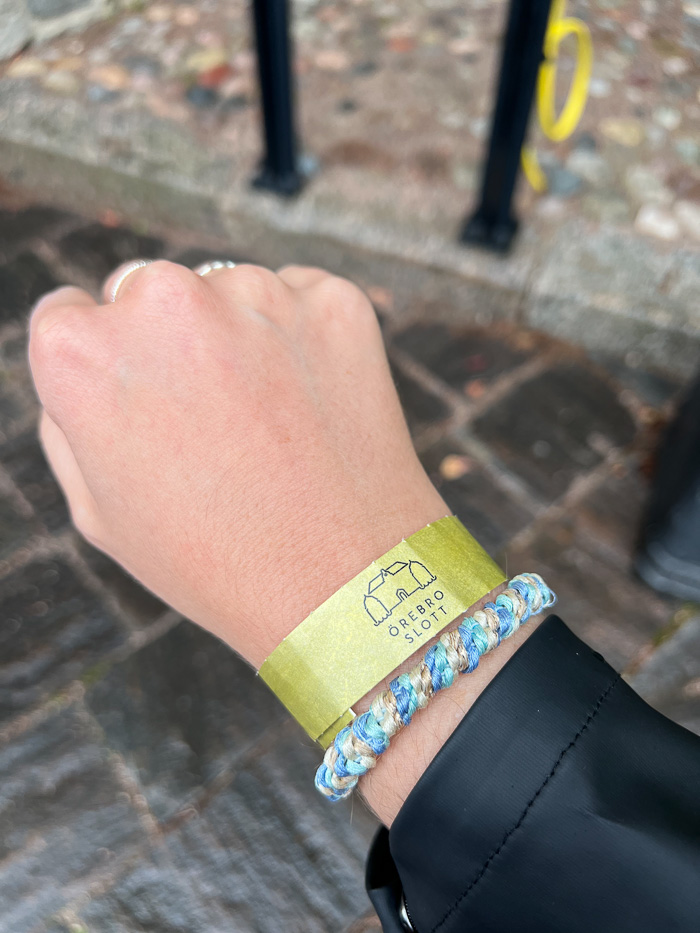 The guided tour at Örebro castle is fascinating, and well worth your time. It will leave you with a lot of interesting history about the castle itself, its inhabitants and some fun, disturbing stories from different historical events taking place within the building.
I love visiting old castles, and a guided tour is never wrong here. I love hearing all the crazy stuff which has happened within these walls. Of course, there is always the basement. You know nothing good ever happened in those basements, which served as prisons. Of course it helps to know that Örebro castle supposedly is THE most haunted castle in Sweden. Our guide Max claimed he was in no way superstitious, but could tell us he'd had some weird experiences and sensations while walking through the castle alone…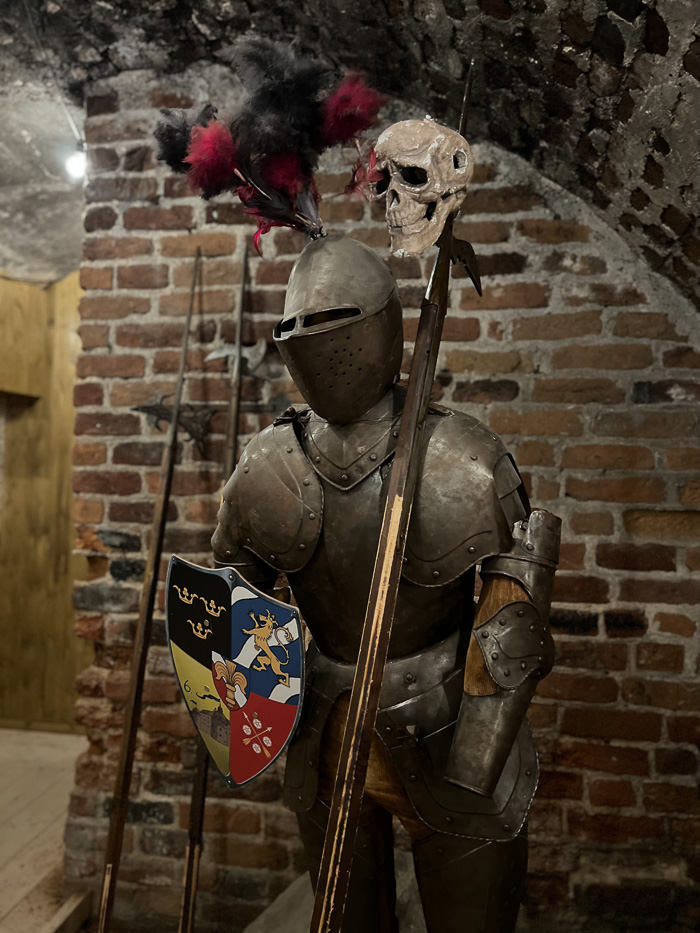 Back in the day, the tax collector would throw major dinner parties inside Örebro castle. These were not meant to be dinner parties, as per se, but served more as a way to show everyone how rich and well off he was.
Each dinner participant would receive no less than 40(!) plates of food. Of course, none would have enough space for eating all this food, and so the food would, ehrm, let's just say there was some sort of a reunion and redistribution of the food, later on served to the pigs, which then again later on served as food for another party. Actually, quite a lot like some sort of disturbing, disgusting recycling system. Ew.
The guided tour is already included in your ticket, and I highly recommend it.
Explore the historical area of Wadköping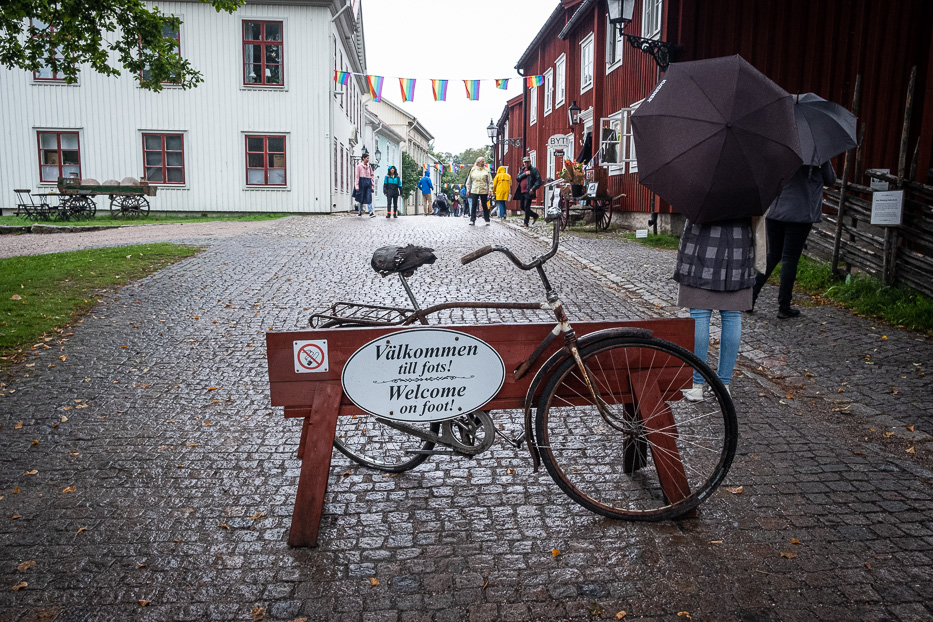 The Wadköping area is where you go to see examples of the old, authentic Örebro. The area consists of old houses and buildings, the oldest ones dating back to the 16th century, which has been moved to Wadköping, creating a sort of outdoor museum. Wadköping also has several vintage and antique shops, where you can find old gems, hidden treasures and handmade exclusive objects.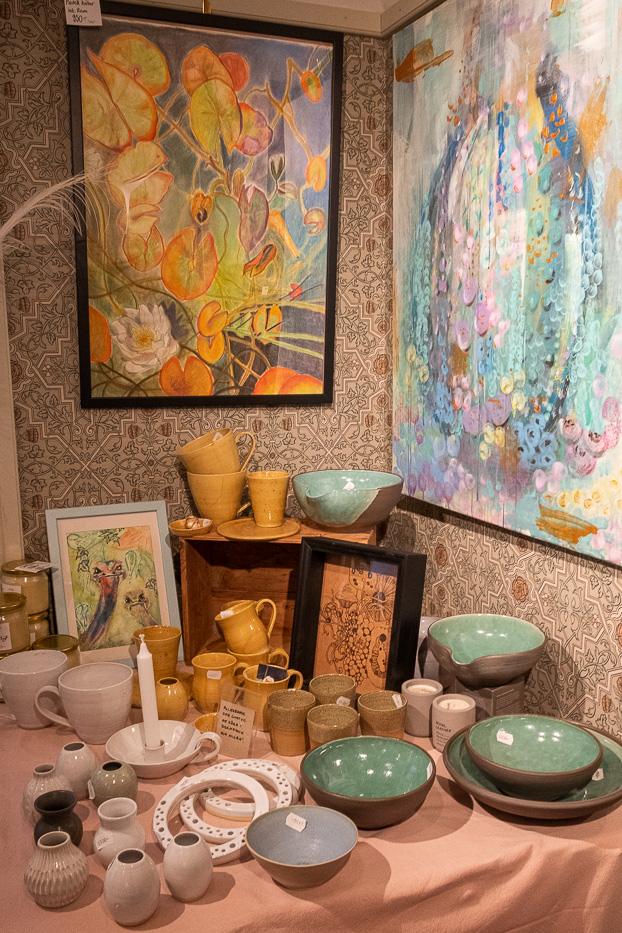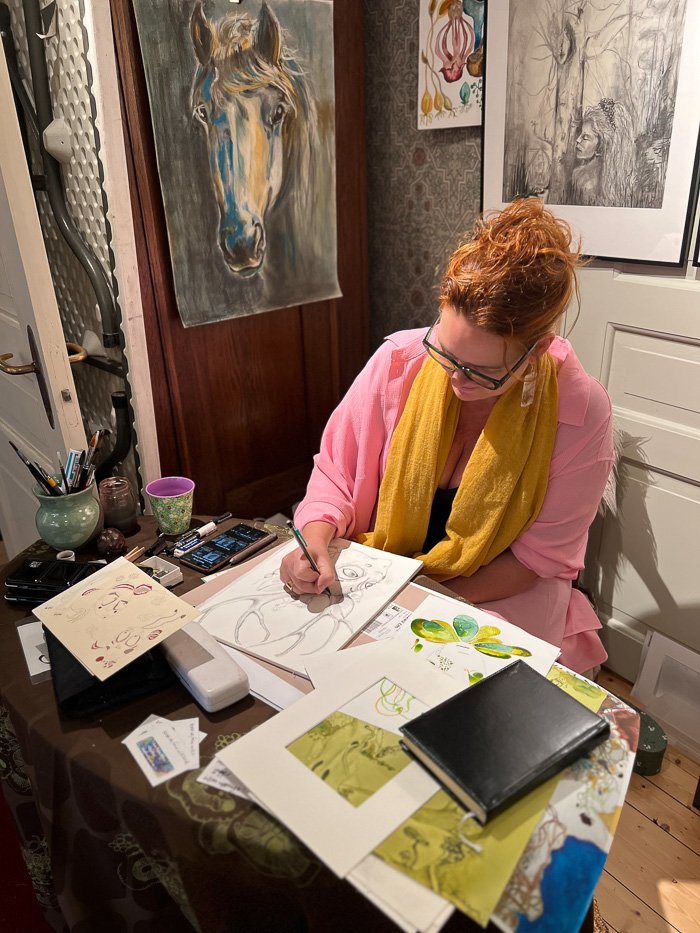 Unfortunately for us, it was absolutely pouring down on the day where we visited Wadköping. We ran from one roof sheltering us to another, trying to catch a glimpse of what Wadköping was like, but when Hanne Marit's camera eventually turned off and refused to turn back on we decided to call it a day.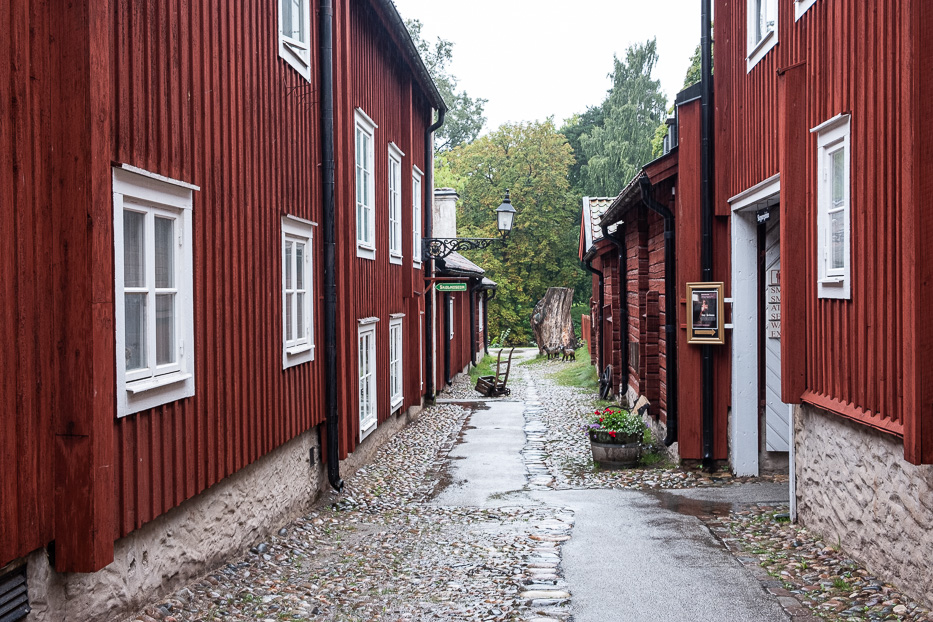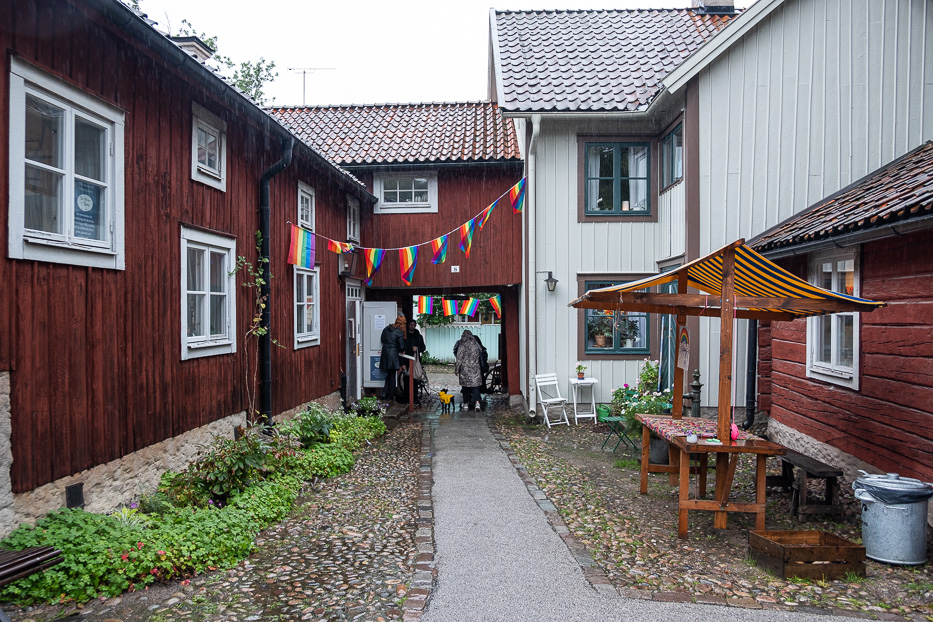 Defeated, we found shelter at a café. Such a pity – as Wadköping seems like such a cute and inspiring area. Definitely worth visiting!
A unique outdoor sculpture park – Konst på Hög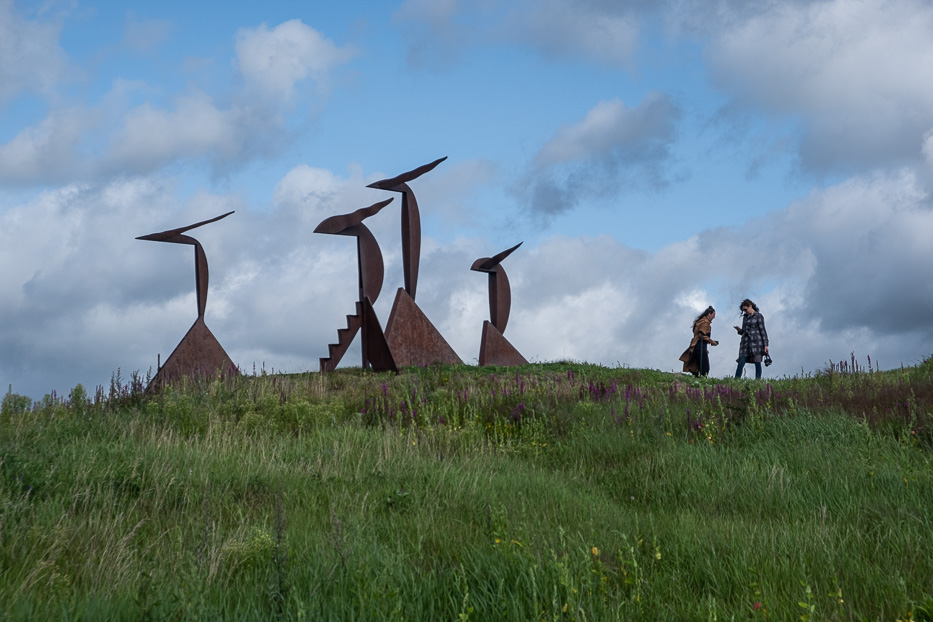 Konst på Hög is located in Kumla, about 20 km outside Örebro. It is a sculpture park, located on the top of a hill.
Note that the park is only open between the months of May and September. You can still access the area of the sculptures, but you will have to hike up instead of driving your car.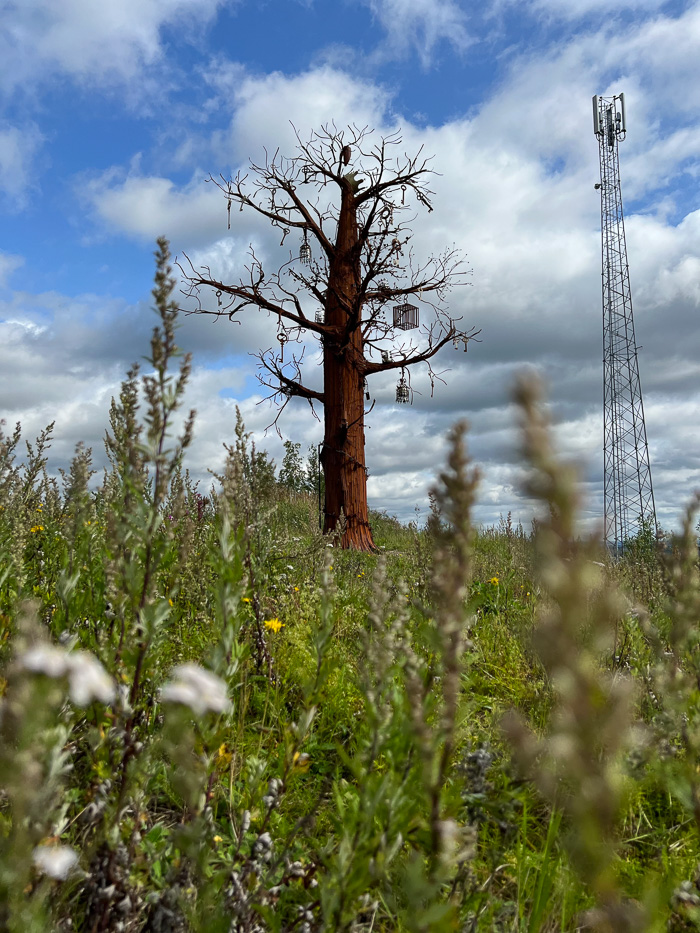 Kvarntorpshöge, however, is no regular hill. Really it is a 100-meter-high slag pile, with remains from the Swedish oil era (between 1940-1966). It is a very fascinating and weird area: the slag was created when oil was extracted from shale. There are still hot parts deep below the ground, and as a result, areas where you can see steam seeping out of the earth (which at first reminded me of some of these hot springs in Iceland).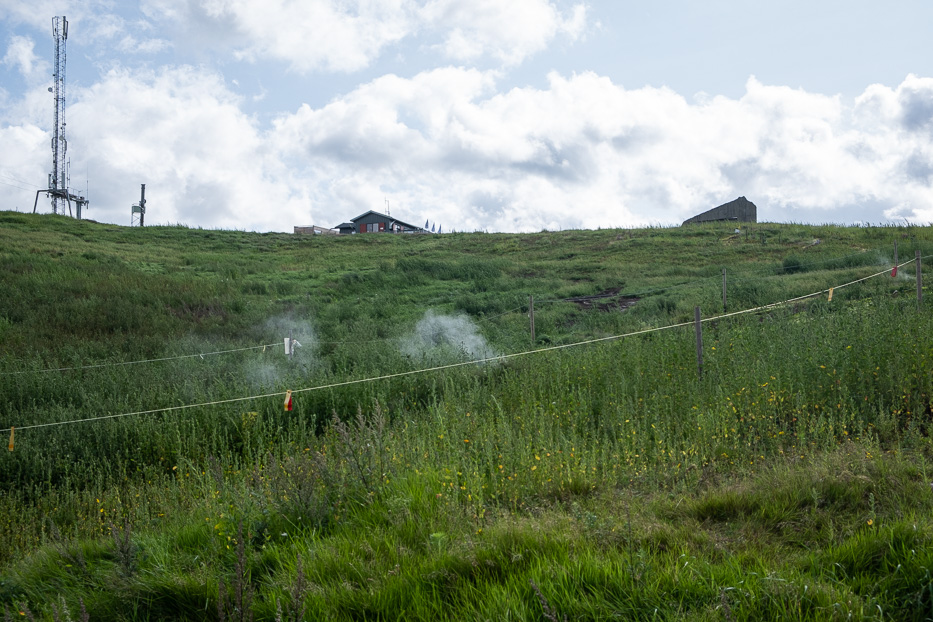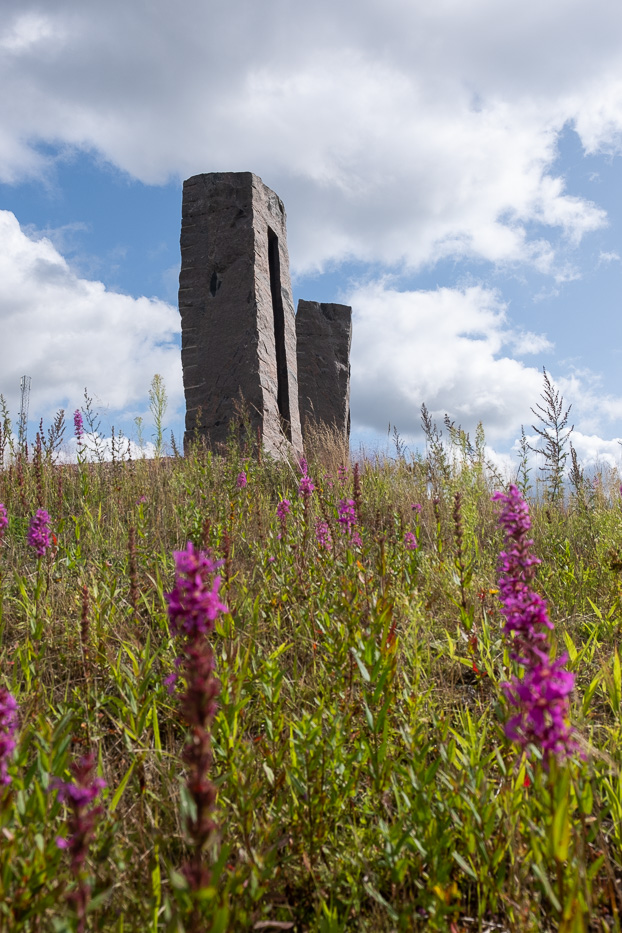 To avoid accidents, the areas where steam comes out are closed off. It is also forbidden to ride a bike at Kvarntorpshögen. In 2010 Konst på Hög even won the award for "Sweden's weirdest attraction".
Konst på Hög currently consists of 33 different sculptures from different artists. It is an ever-changing exhibition, with a new sculpture being added each year, some permanent sculptures and a few sculptures being removed, some of which have been relocated to other destinations in the area.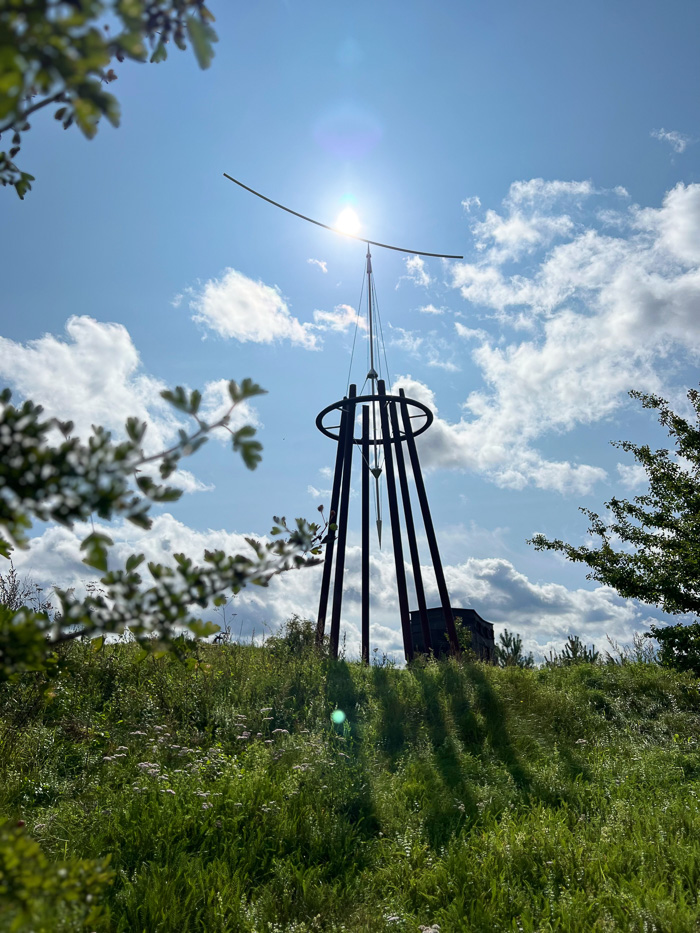 The sculpture park opened up for the first time for the public in 1998, and it is open 24/7 if you visit by walking. Konst på Hög can also be visited by driving up to the top and parking your car – but you better check https://www.visitkumla.se/gora/aktorer/konst-pa-hog/ for updated times when parking is open.
The view from the top of Kvarntorpshögen is also really beautiful, and the whole area was covered in gorgeous flowers and plants when we visited. A wonderful spot for a hike, for watching some cool sculptures or just relaxing and taking in the scenery.
---
Where to eat in Örebro?
When it comes to having dietary requirements (you might know that I am coeliac, and therefore cannot eat gluten) Sweden is SO good. Way better than Norway, both when it comes to selection and knowledge. This also goes for vegan/vegetarian options. Sustainability is also something which the Swedes focus a lot on (of course we also do in Norway as well, but I still feel like the Swedes are a bit ahead of us here).
Örebro definitely has a great food selection, and although I've only spent a few days there I do have some recommendations:
The idyllic Sjökrogen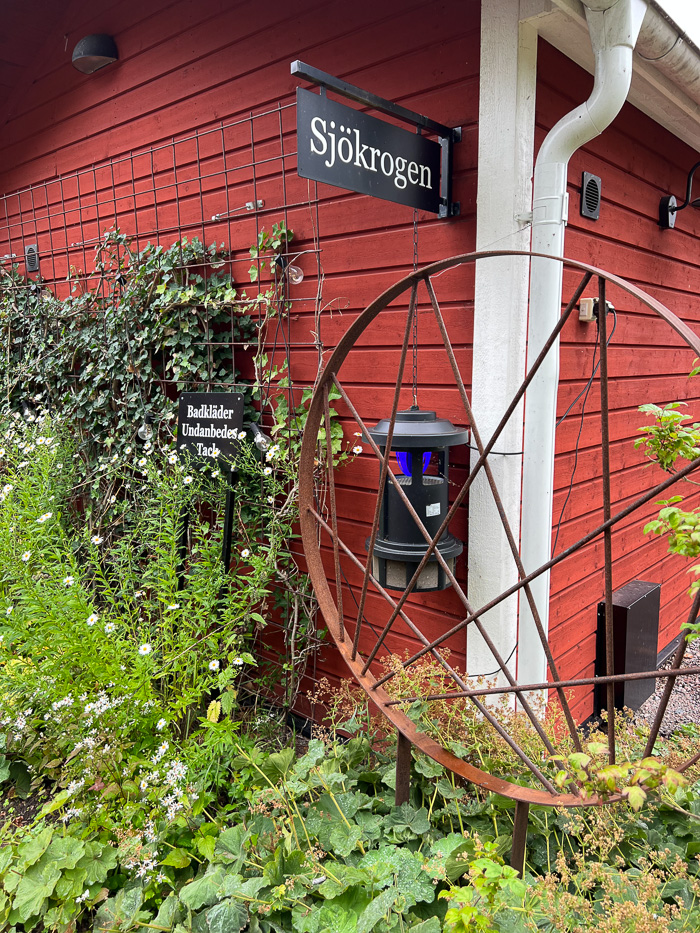 Located at Katrinelund, Sjökrogen has the most idyllic location, just near the shore of lake Hjälmaren. At Sjökrogen there is a strong focus on using local ingredients (for example they have their own vegetable garden).
We were served a fantastic, well-balanced meal here. Yum! Highly recommended!
This is what we got:
1. Spice-fried Swedish Octopus with Nori aioli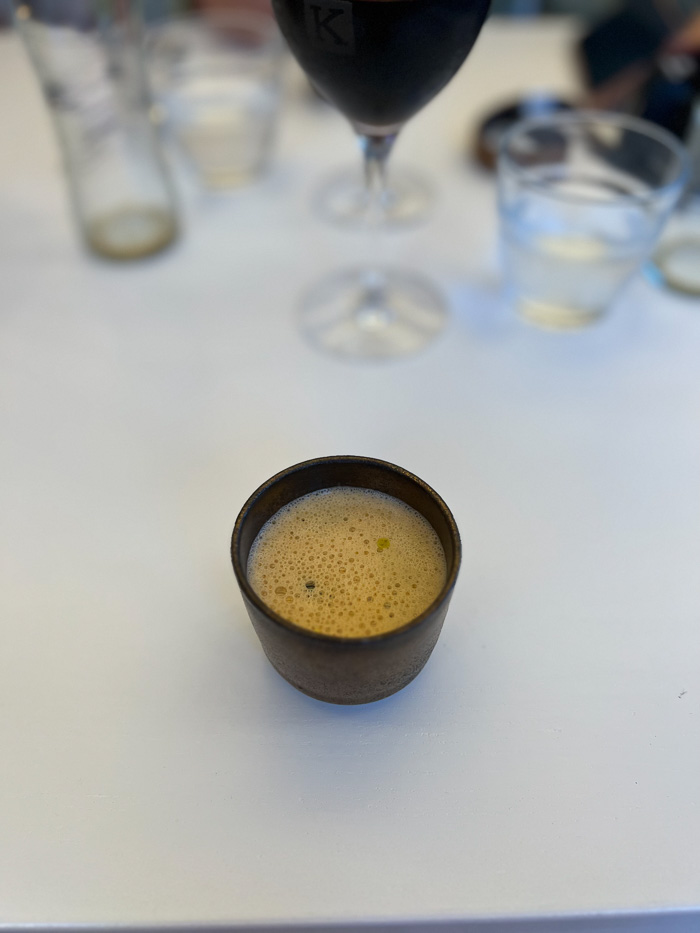 2. Crawfish soup (SO rich, mm!)
3. Ceviche with char from Wilhelmina, pickled strawberries, grapefruit and vanilla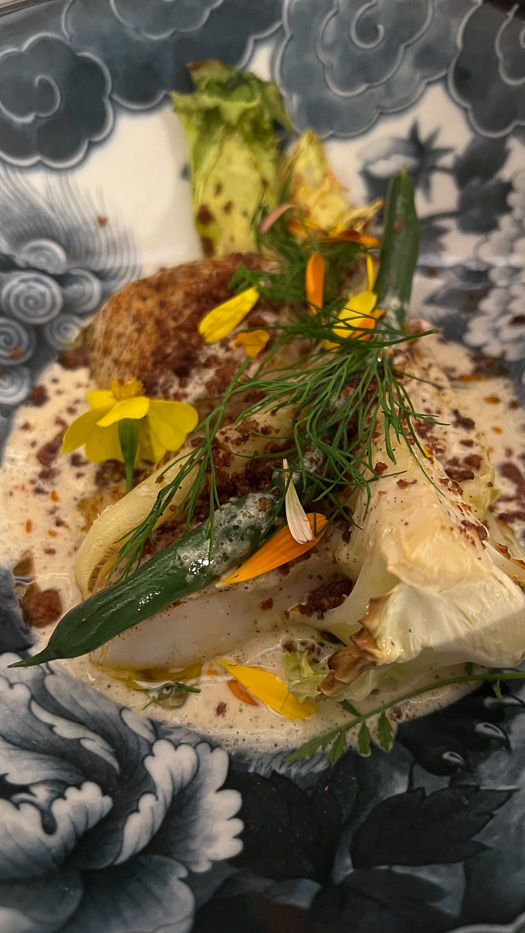 4. Butter fried Hjälmar gös (a white fish) with local vegetables
5. French toast (with the most fantastisk gluten free bread) with apple, vanilla ice cream and caramelized sesame seeds
The staff at Sjökrogen is so friendly and knowledgeable, both about their food and wine, and dietary requirements are no issues at all here.
Lasting pleasures at Restaurant GRO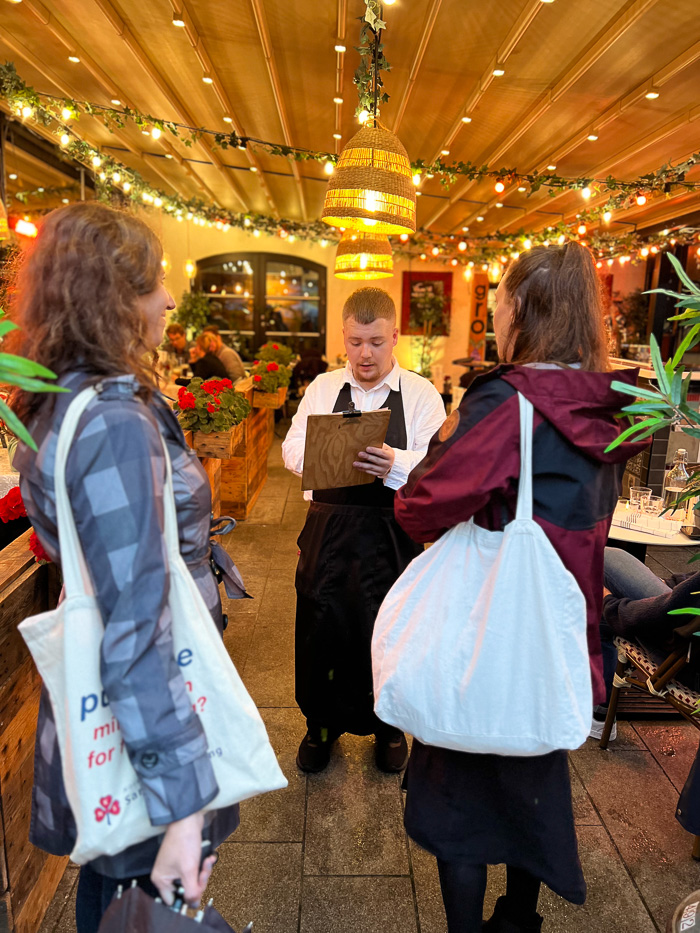 Restaurant Gro (with "gro" meaning "grow") is a restaurant with focus on climate, with both a vegan and vegetarian (lacto-ovo) set menu – as well as a few sustainable courses including meat and fish. "Lasting pleasure" is their motto – and I'd say they're doing it right. I decided to go for the vegetarian set menu (because it included cheese, which I love).
This is what we got: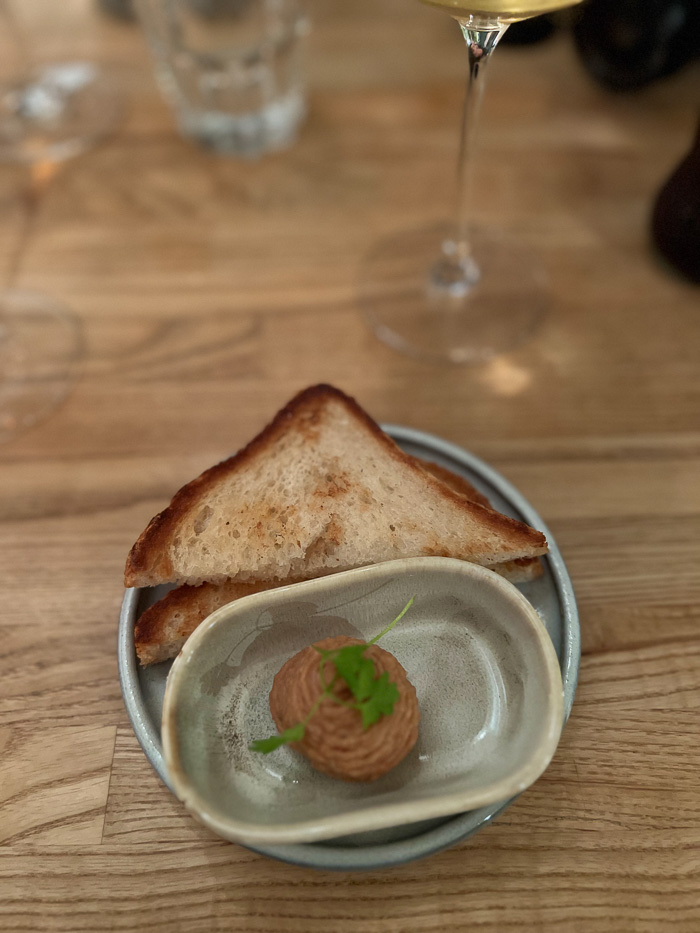 (Gluten free) toast and some wonderful spread
Krav beets from Källsprång roasted with local heather honey and goat cheese cream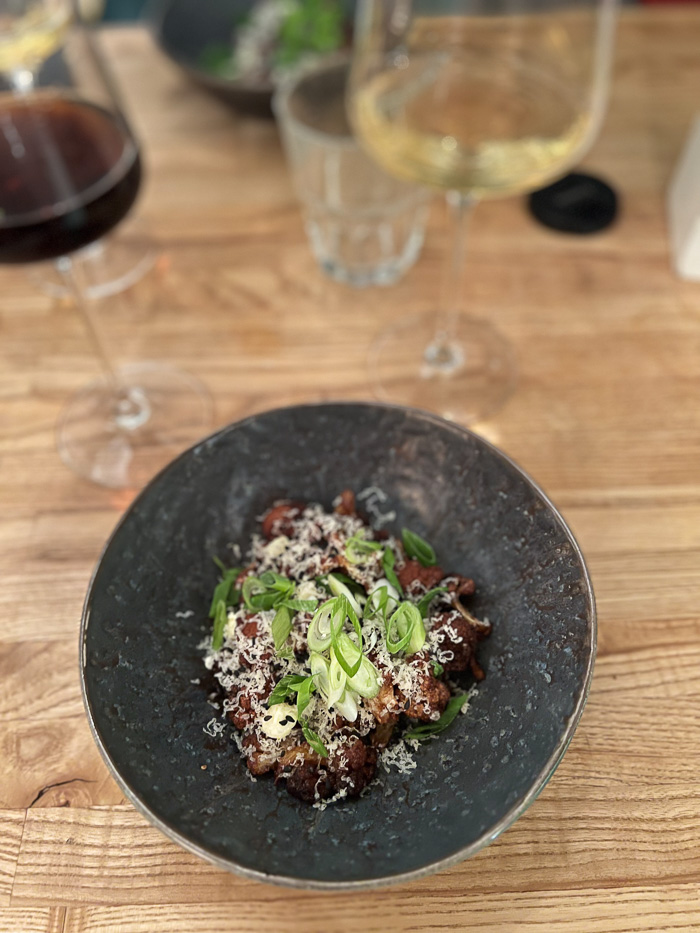 3. Cauliflower from Källsprång served with lime mayonnaise, green onions and cheese snow
4. Creamy fresh August corn from Källsprång with lemon pearls, artichoke chips and aged cheese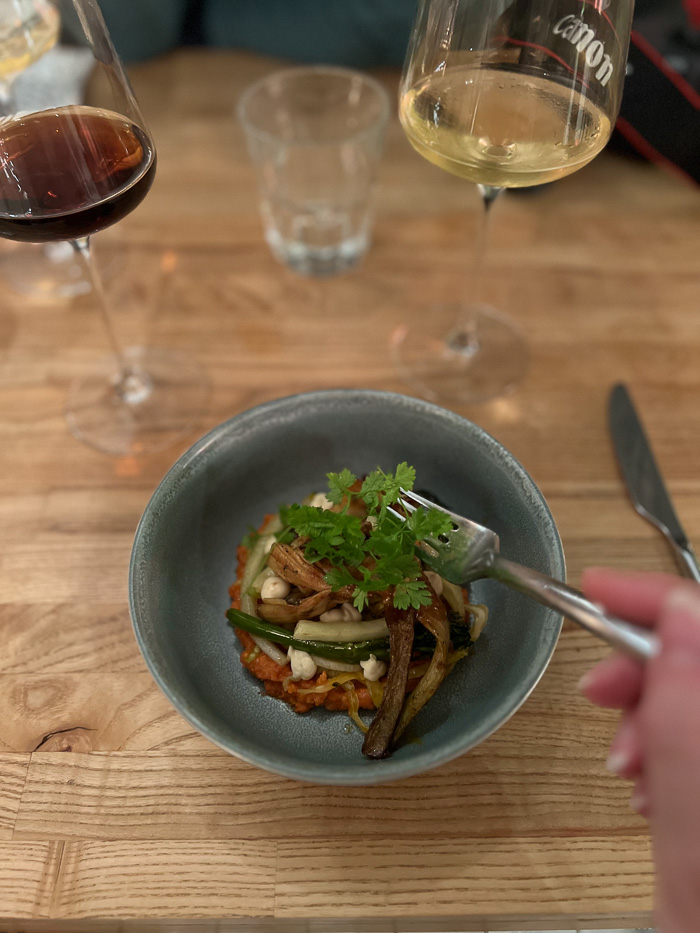 5. Herb-baked marinated artichoke, served with romesco cream, pickled Österlen plums, soy mayo and cucumber salad from Källsprång flavoured with chili. (This was from the vegan menu, the vegetarian option was empanadas, but they were not gluten free)
6. Cherry ice cream served with cherry compote and almond biscuits
The set menu had a great variety, and was really tasty. I've seen people who've been a vegetarian for years saying this restaurant was the best they had, and I can imagine. Well balanced, and really tasty!
With its central location, a nice venue (it's not too loud, although there were many guests) and the great food, I really recommend restaurant Gro to anyone (being vegans, vegetarians or neither) visiting Örebro.
Kulturbistron – food is culture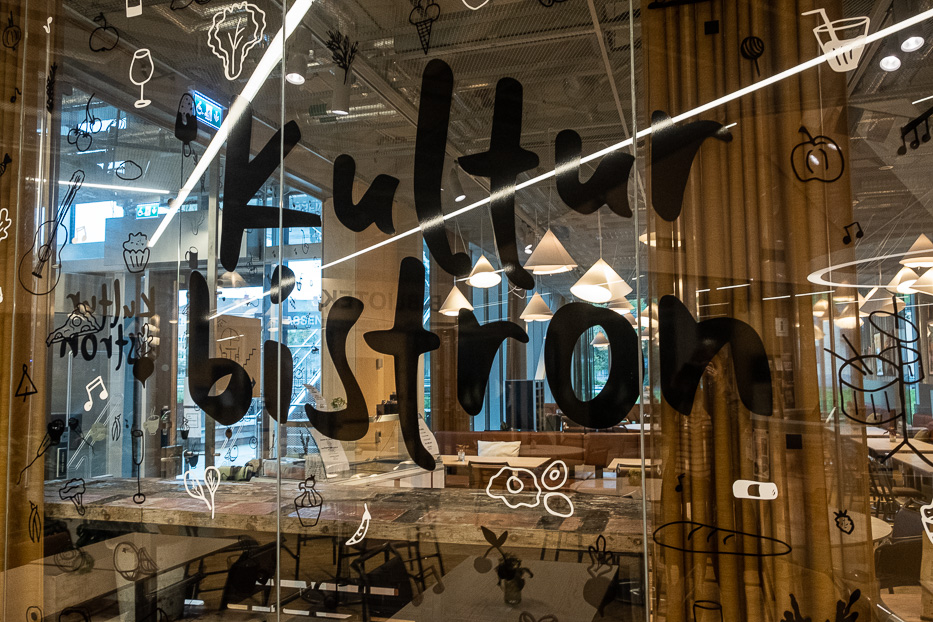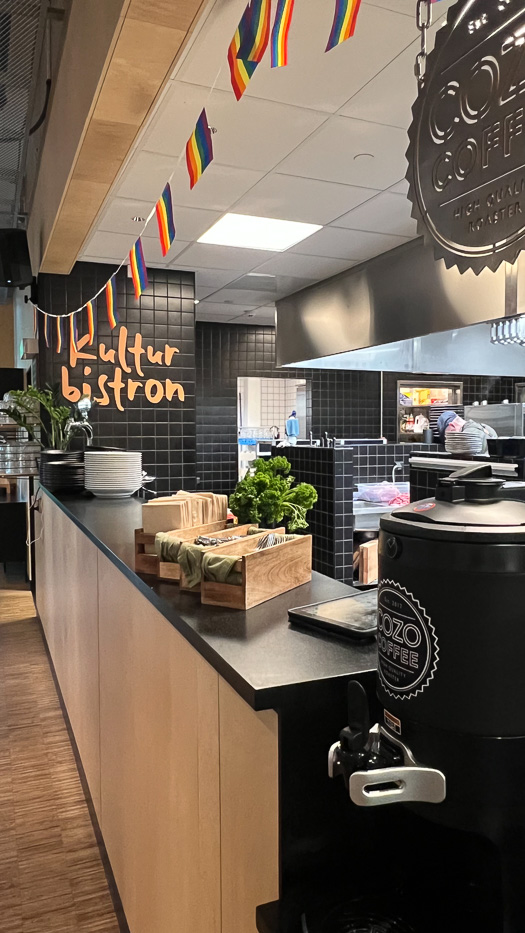 Located at Kulturkvarteret, Kulturbistron is a nice lunch spot to combine with some cultural activities, like say the art museum located directly across the road. I had the Asian style salad with rice noodles here, which was spicy and filling – perfect on a rainy day.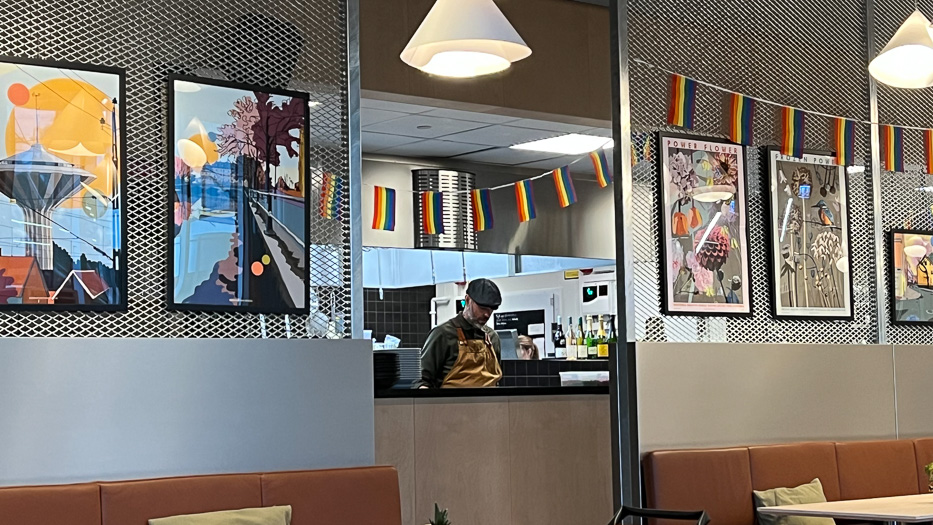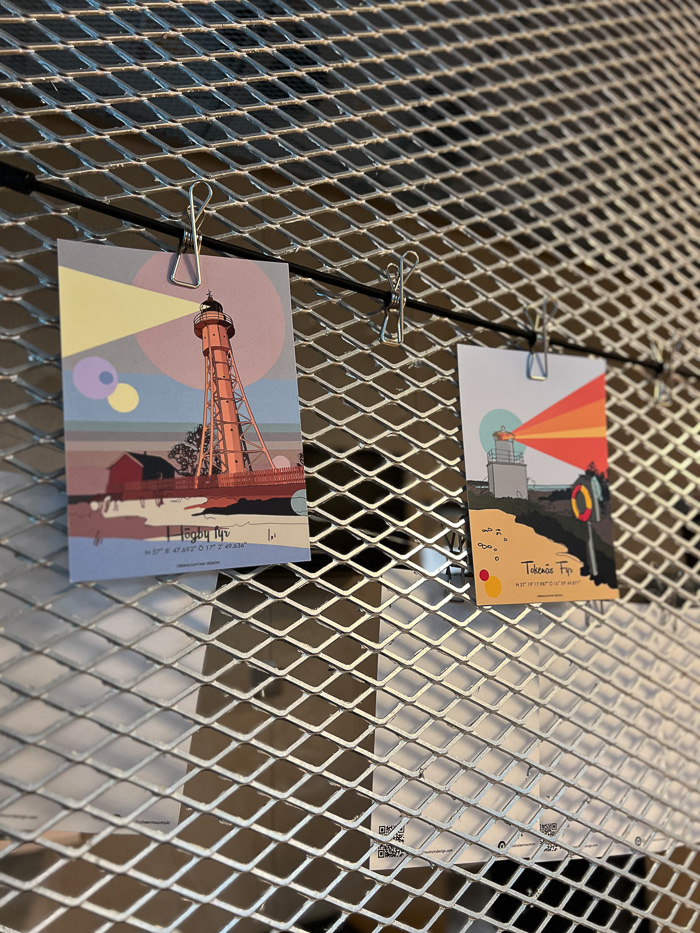 Lill-Anna's Bageri & Café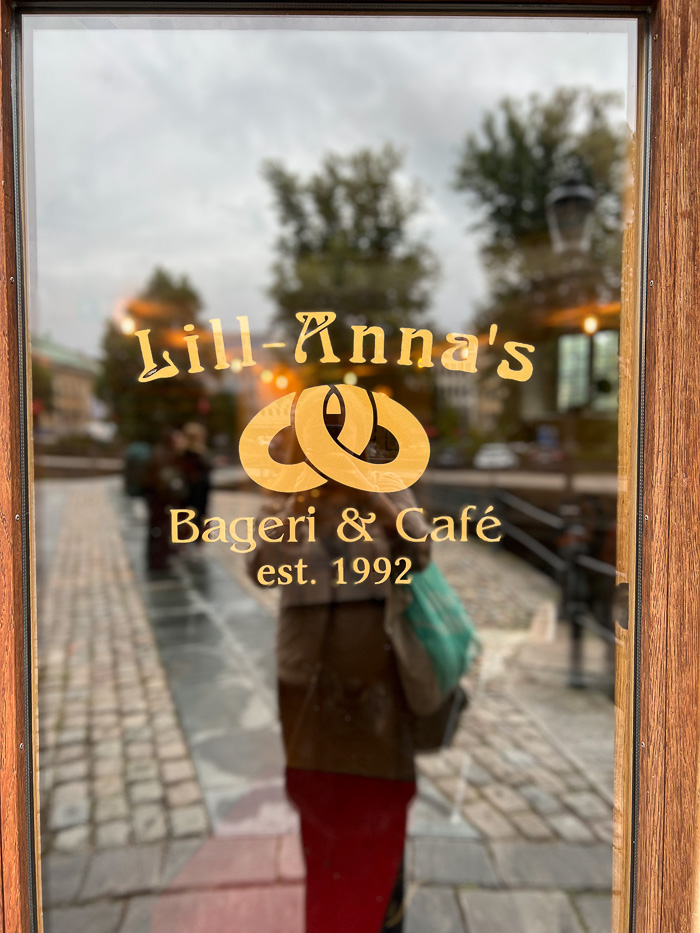 Located at the Örebro castle, Lill-Anna's a perfect spot for either lunch, fika or just a coffee. All sandwiches can be made to order gluten free (I tried their one with shrimps, and it was very nice, and came with a generous amount of shrimps).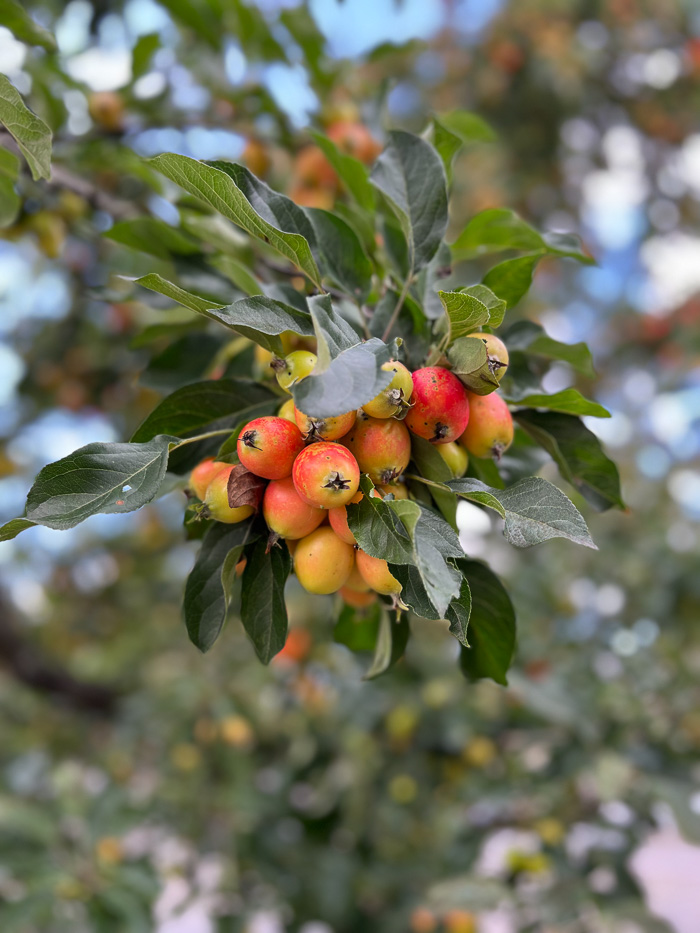 As we were jumping on the bus back to Oslo we were given a bag filled with goodies from Lill-Anna's: a chia pudding which was really delicious, sandwiches and soda. A perfect stop before or after visiting the castle.
Fika at Jeremiabageriet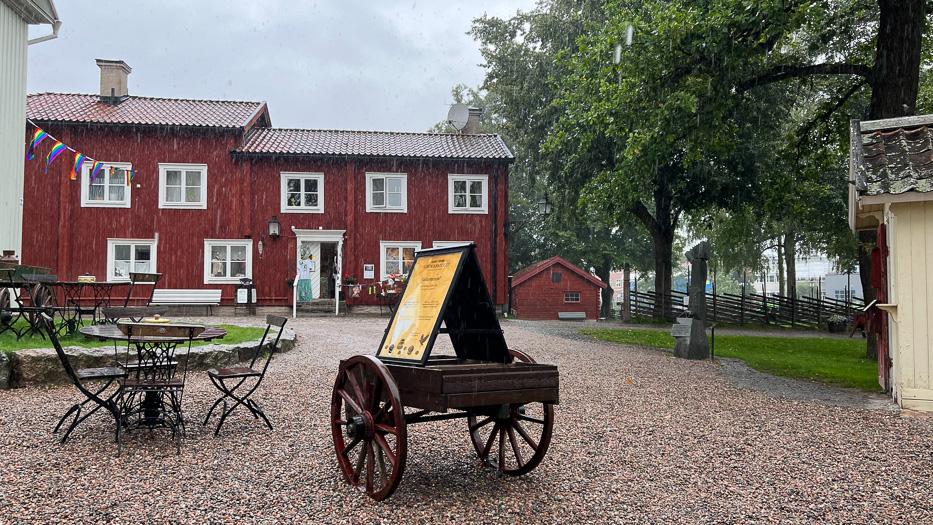 Jeremiabageriet is located in Wadköping, and they serve coffee, cinnamon buns, pies and cakes. Note that they only had one type of glutenfree option (a slice of cake, which was good). Although it was pouring down while we visited, we sat outdoors underneath the roof. A great spot to indulge in the important Swedish tradition of Fika.
Have lunch and a stroll at Goda rum
If you're visiting Konst på Hög I'd recommend popping in for a meal at Goda rum either before or after. Goda rum has a super idyllic location, just near a fake lake in Kumla, with a larger flock of geese near the shore.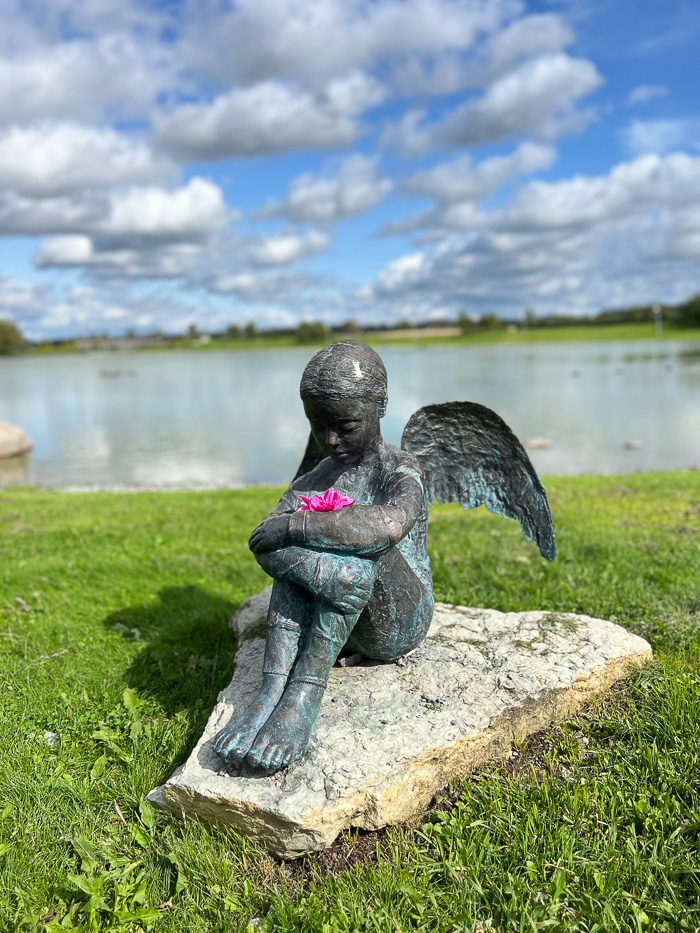 We tried the lunch buffet here, which included several dishes, both hot, cold, salads and bread. All allergens were clearly marked, and the food was really great. Some of my favourites was their mashed potatoes and meatballs (a dish I highly associate with Sweden, particularly thanks to Ikea).
---
Where to stay in Örebro?
Feel like royal at Clarion Collection Borgen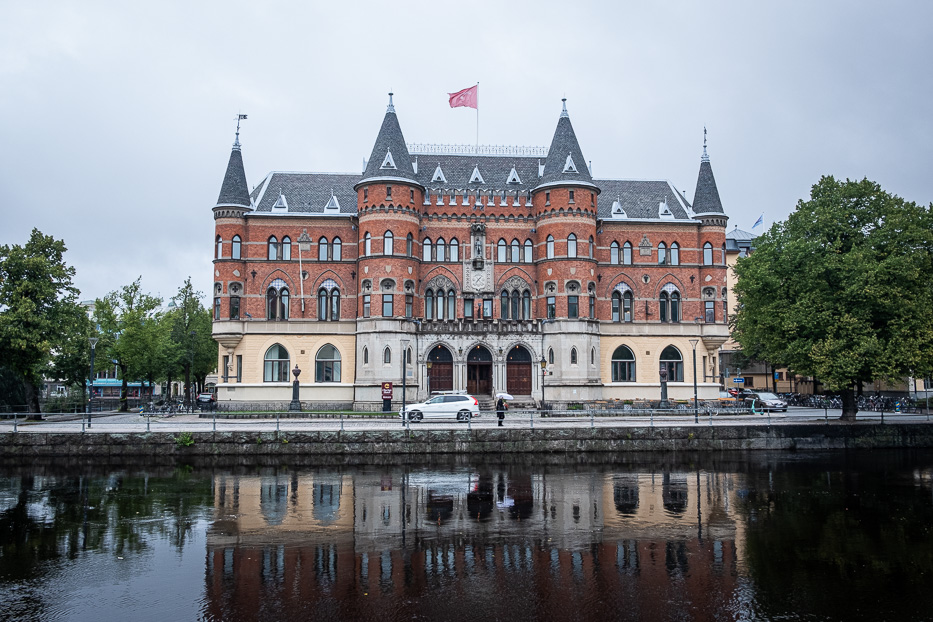 In this characteristic 19th century building (which kind of looks like something straight out from a Disney movie) you'll find hotel Clarion Collection Borgen. Its location is super central, only 200 metres away from Örebro slott (which you can even see from the window in some rooms).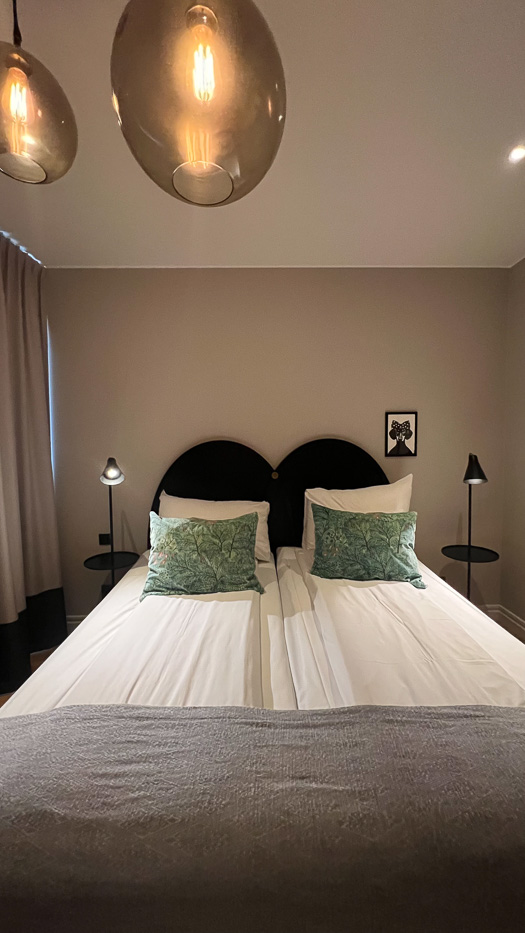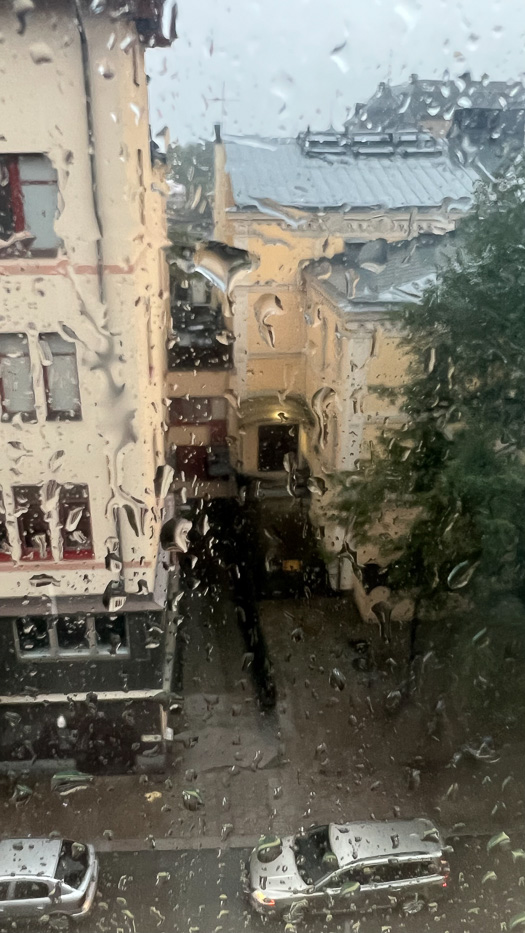 As the weather was not at its best while we stayed in Borgen, this gave us some extra free time. Time which I decided to spend checking out the hotel's gym room. It was quite large, with both free weights, some treadmills and table tennis – the latter one being popular amongst other guests.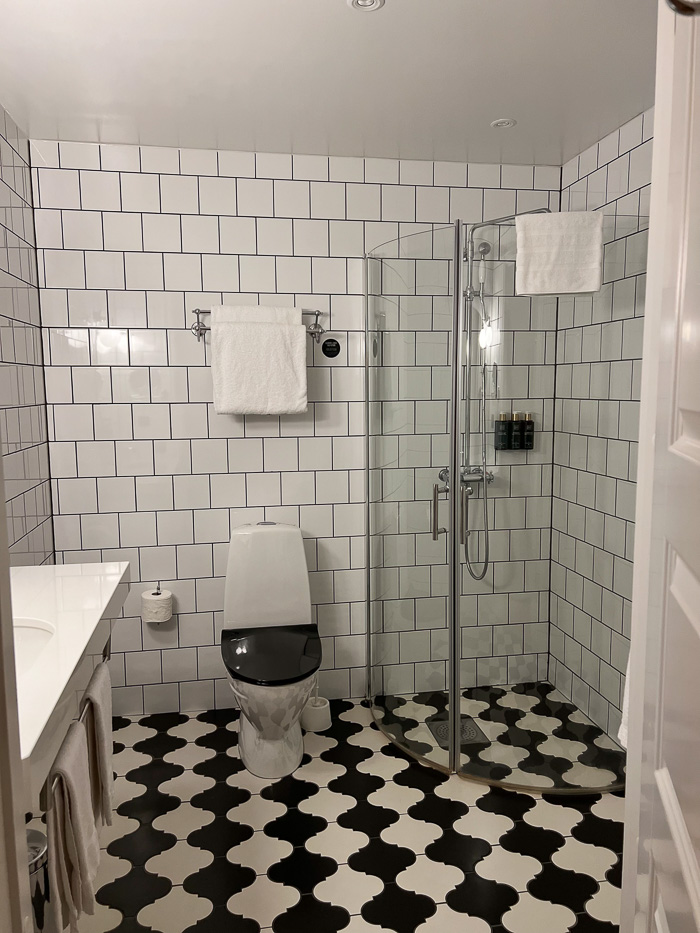 When staying at this hotel both lunch, fika and dinner are included. We had other plans, so I did not get to check this out (this time), and therefore can neither tell what they served nor if it was any good. I do however very much approve of this offer!
---
Relaxation at Katrinelund Gästgiveri & Sjökrog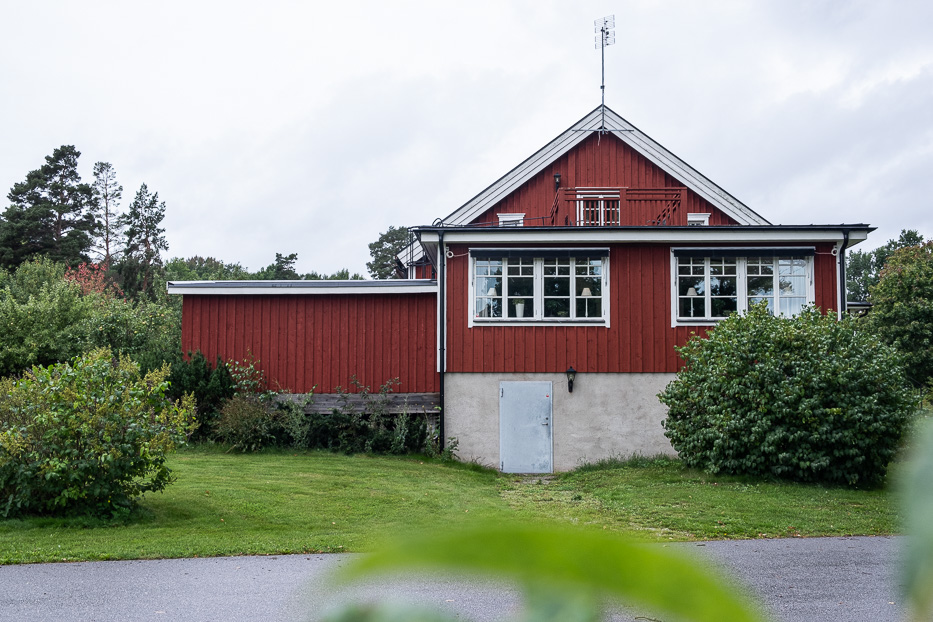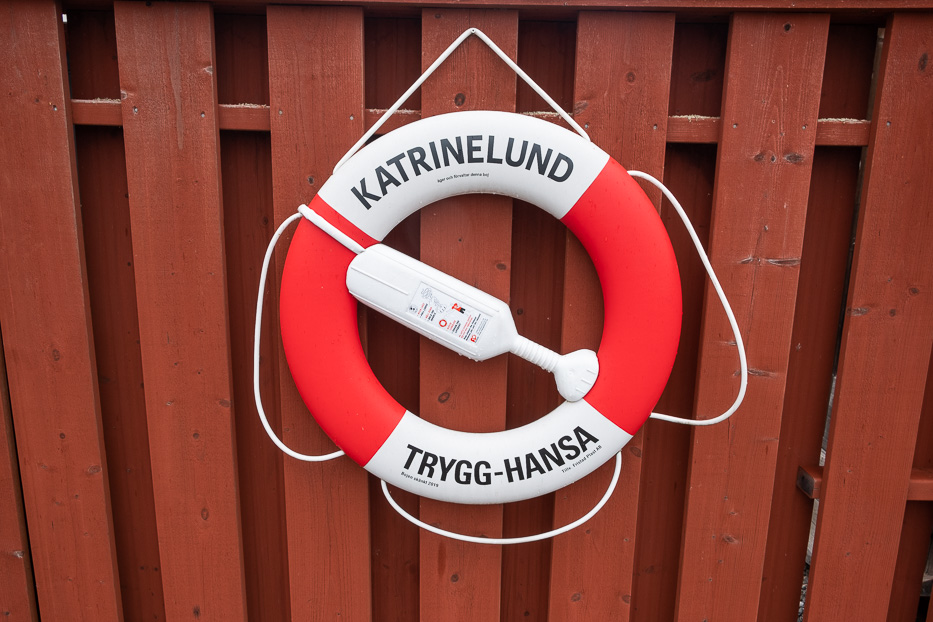 Located a 30 minutes drive outside of Örebro, Katrinelund is a very picturesque, idyllic and peaceful place. Here you'll find a sauna down by the shore, a relaxing area with bubble baths and a pool, a fully equipped gym and Sjökrogen, the restaurant, which focuses on using local ingredients for their courses. It's location is perfect for those who want a relaxing getaway, being for a romantic weekend, a trip with friends or a family thing.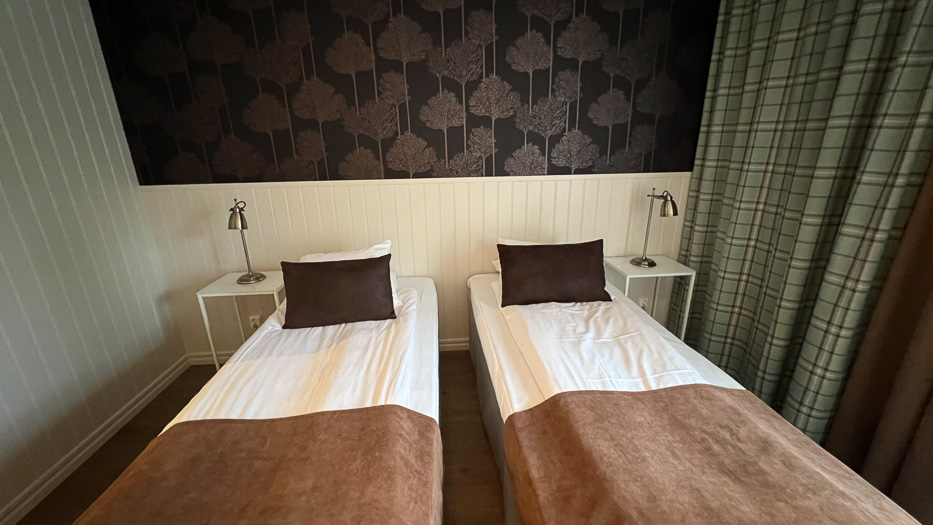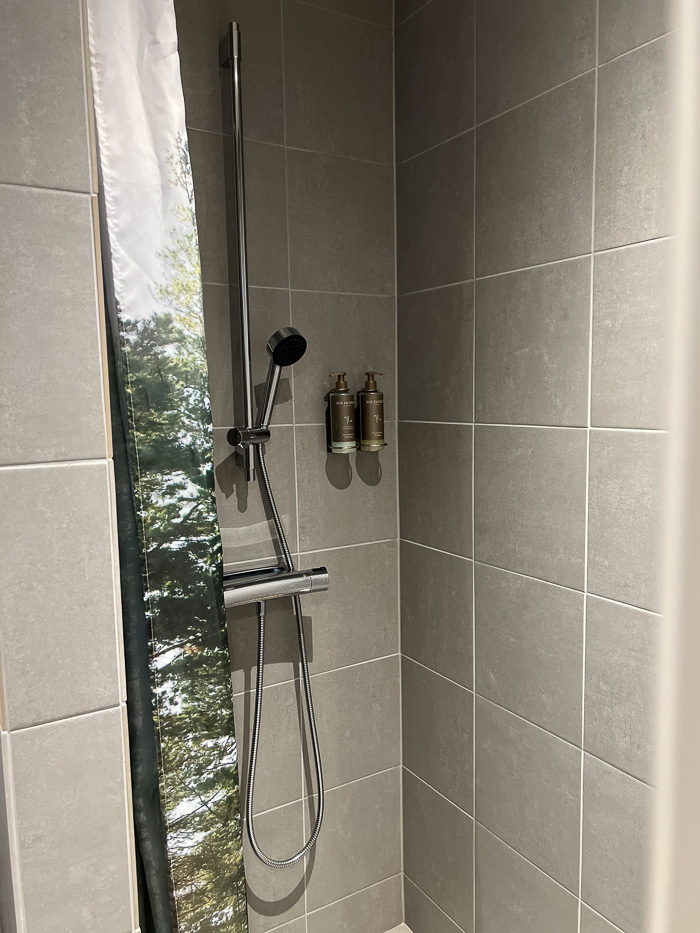 Our rooms were spacious, with a very comfortable bed, a bedroom and its own entrance to the relaxing area. The staff at Katrinelund had also left us a very kind welcome gift in our rooms, along with a handwritten note.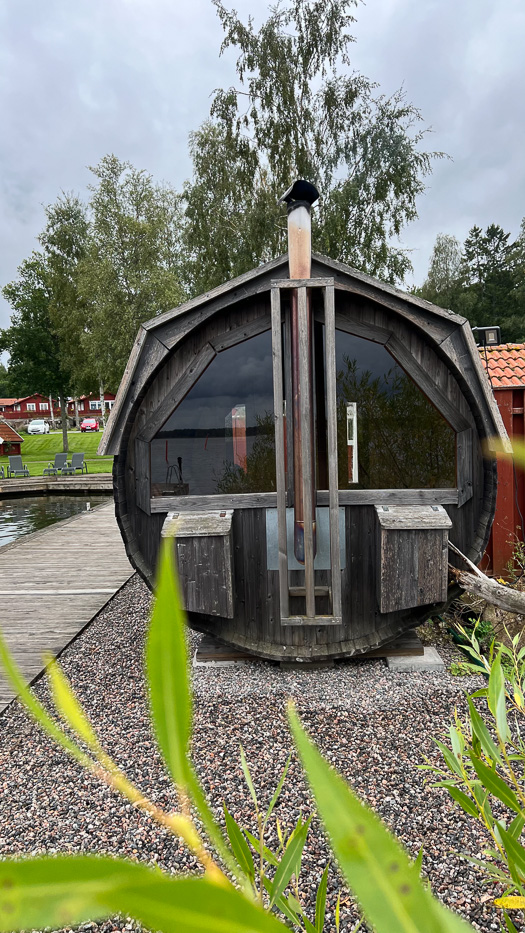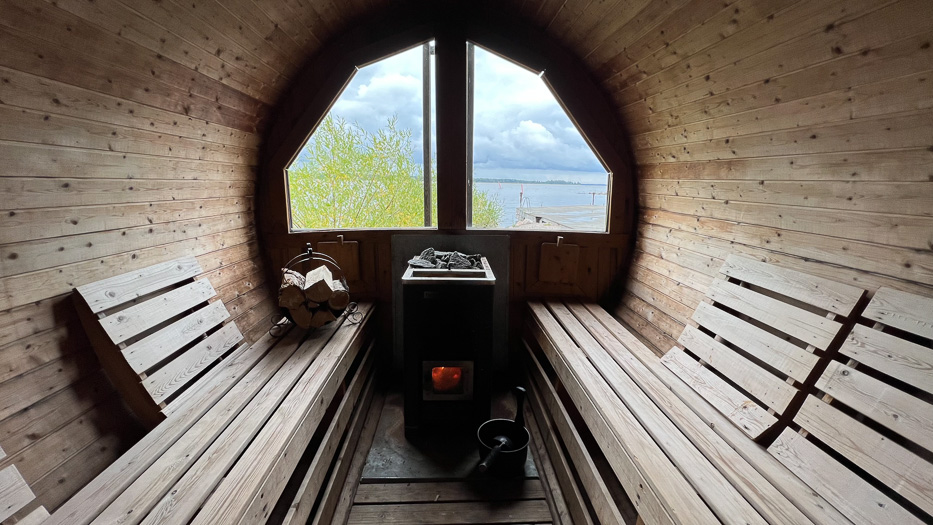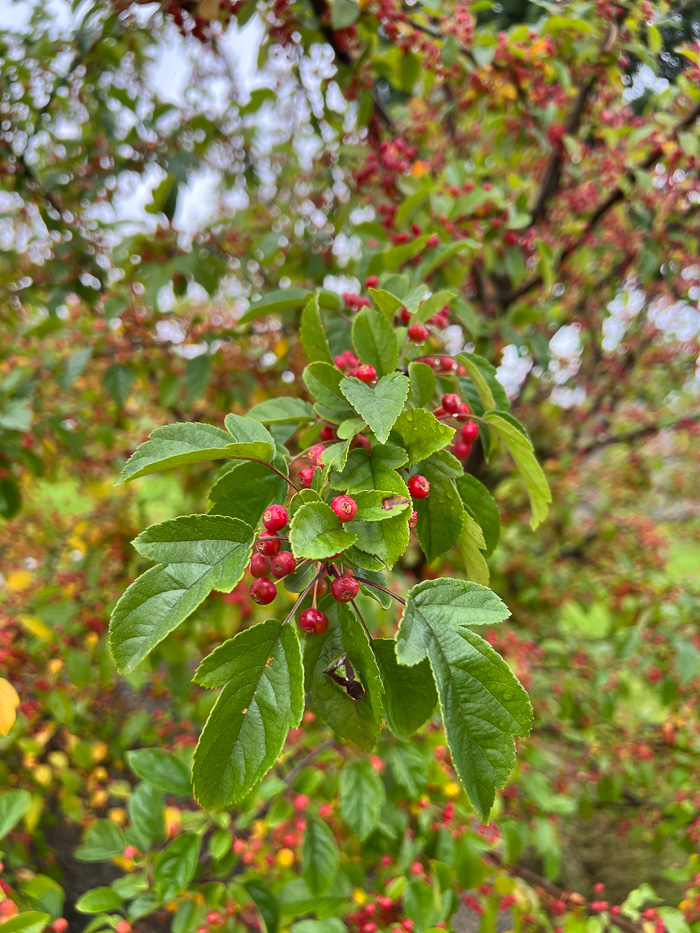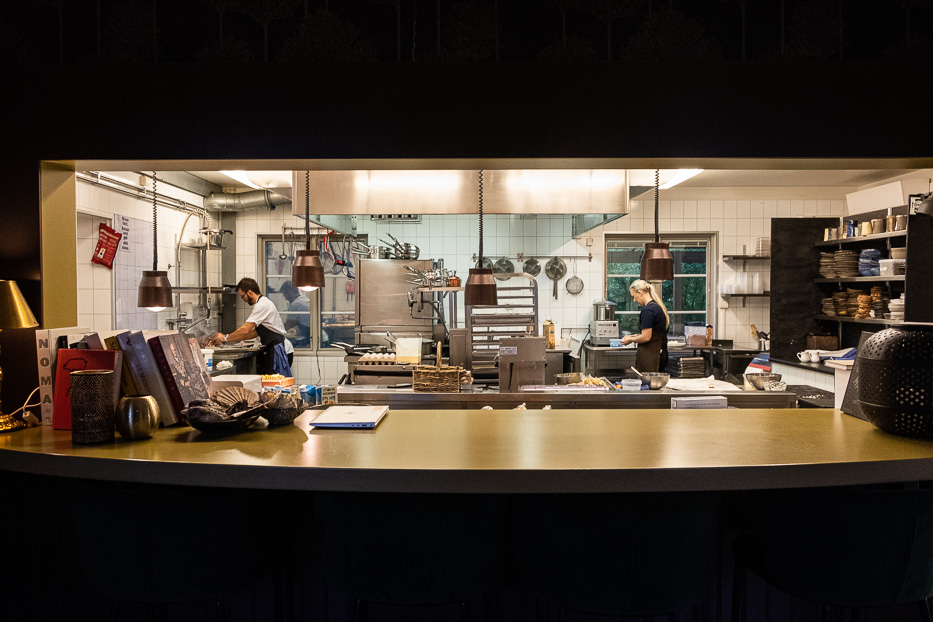 The staff was very friendly, and welcoming. Getting gluten free bread for breakfast was no problem at all (and it was seriously one of the best breads I have been served?)
---
How to get to Örebro (from Oslo)?
Catch the Bus 4 You directly from Oslo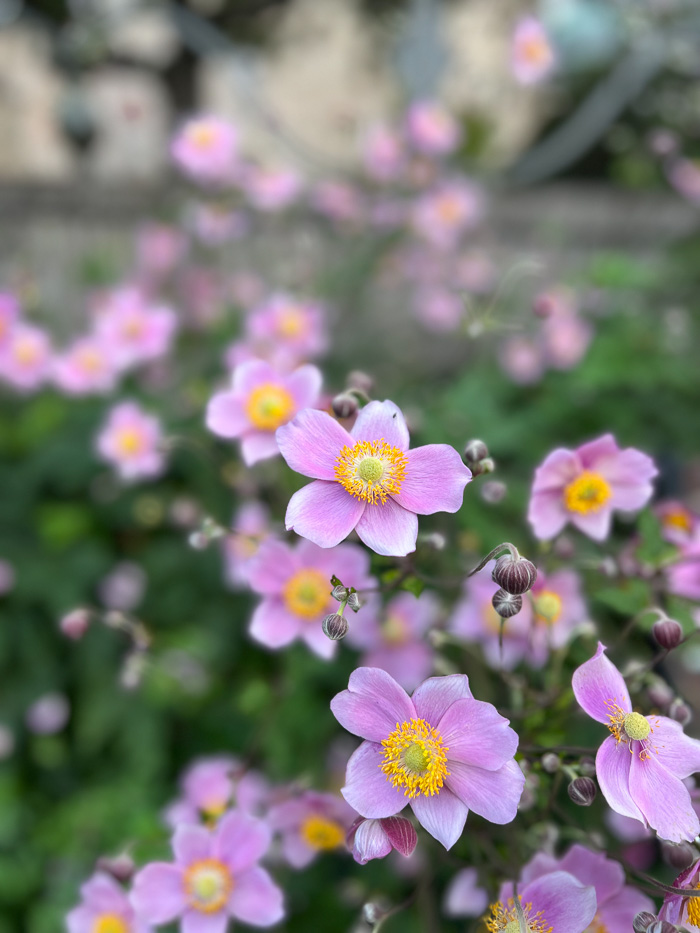 Getting between Örebro and Oslo is super easy and comfortable with Bus 4 u. The bus takes about 4 hours and 50 minutes, and goes directly several times a day. I really recommend ordering the seats located on a row "by itself" (at least on our bus this was the first 4 seats on the left hand side), as this leaves you with both more space and privacy.
Get around in Örebro with a rental car from M bilar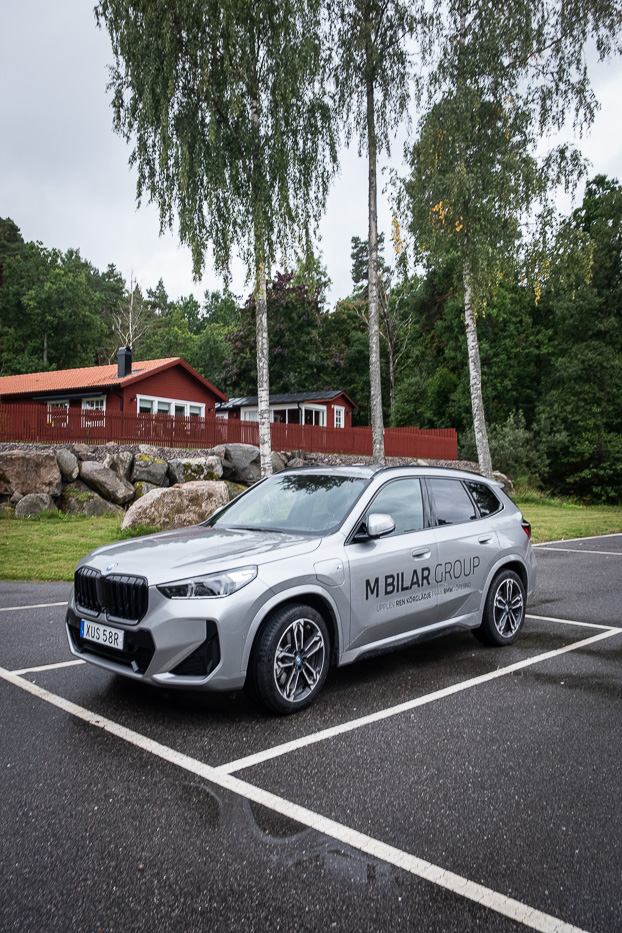 During our stay in Örebro, we had access to our own, very nice car during, in collaboration with M bilar. It was very handy to have our own car, especially with the weather being so unreliable, and with a limited amount of time and a tight schedule.
Örebro is a great city to visit for a weekend getaway, filled with food, history and culture. Have you visited Örebro yet, or is it on your list of places to visit soon?
---
ABOUT THIS POST
This post is written after a sponsored press trip to Örebro, Sweden in collaboration with Opplev Sverige and Visit Örebro, but with no instruction of what to write afterwards. All things written are of course entirely based on my own experiences and are my own honest review.
---