Small pieces of food with a name, pintxo, that roll over your tongue as quickly as the food itself. Pintxos and txakoli play an important role in the Spanish and Basque food heritage. On my recent visit to the Basque country I got to learn a bit more about just this.
Food and drinks play an important role in most lives on planet Earth. To eat is not something we do only to survive – a meal gathers friends and families, we eat to celebrate, we eat when we grieve.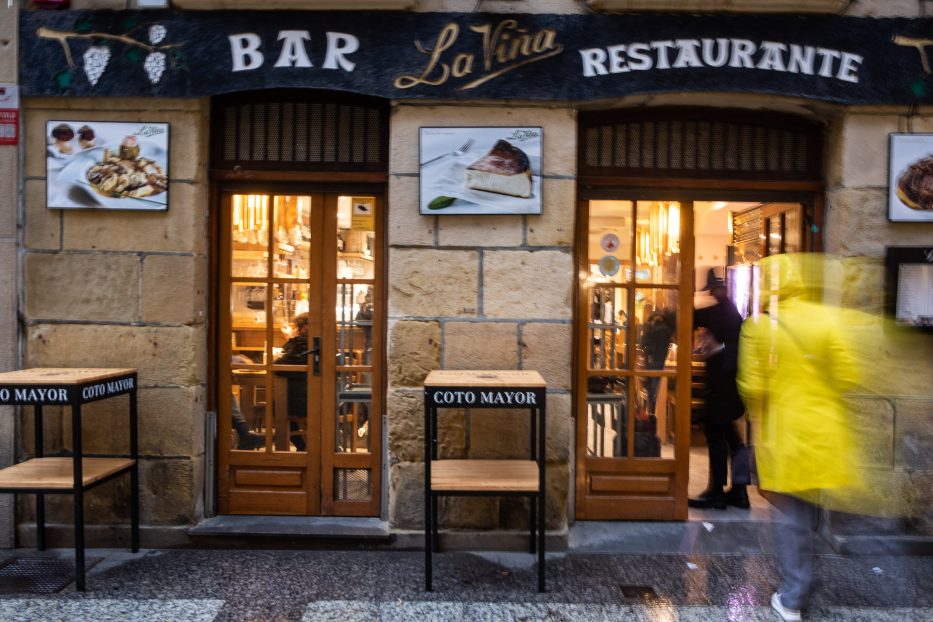 ---
Wining and dining in the North of Spain
A lot of cultural traditions in a country revolve around food and drinks. Spain is well known for its many culinary experiences. The area of the Basque country is, of course, no exception.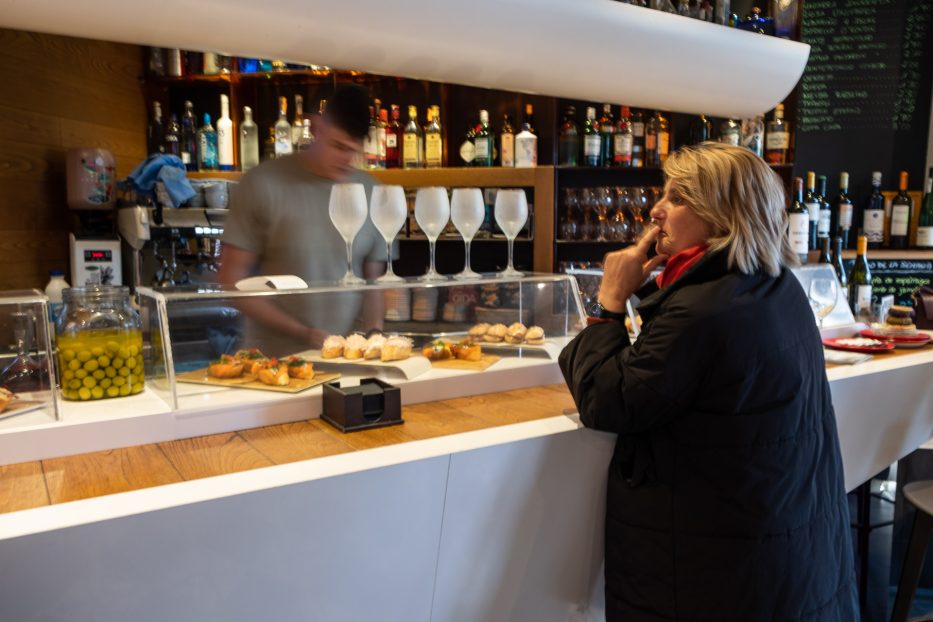 We've barely arrived in the Basque country before our first (out of many) local pintxo stop comes up. "Would you like a glass of txakoli while we wait?" our guide Ana asks me. The word itself sounds unfamiliar to me, and she quickly explains to me what it means:
Txakoli – refreshing Basque wine
Txakoli: a very dry (in some regions slightly sparkly) white wine from the Basque Country.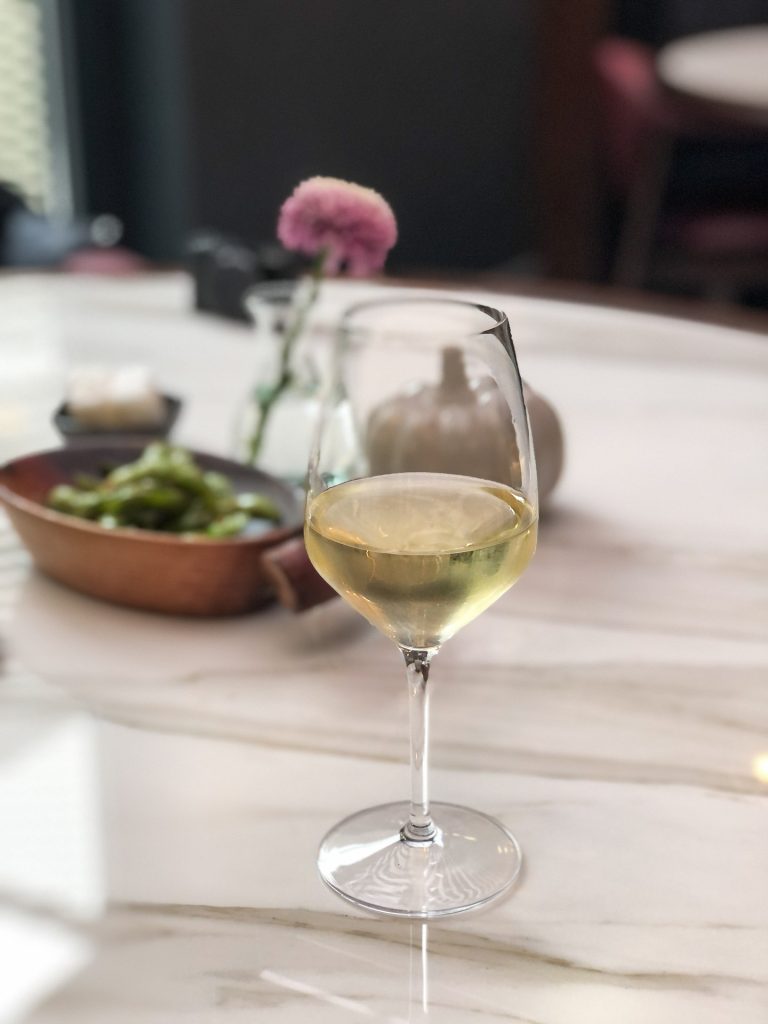 Txakoli is low on alcohol percentage, high on acidity and cannot be stored for long (its's bottled for no more than a year before being consumed). The txakoli will be slightly different from each place it is made, due to the process behind making it. In some areas it's slightly sparkly, while in others it's not.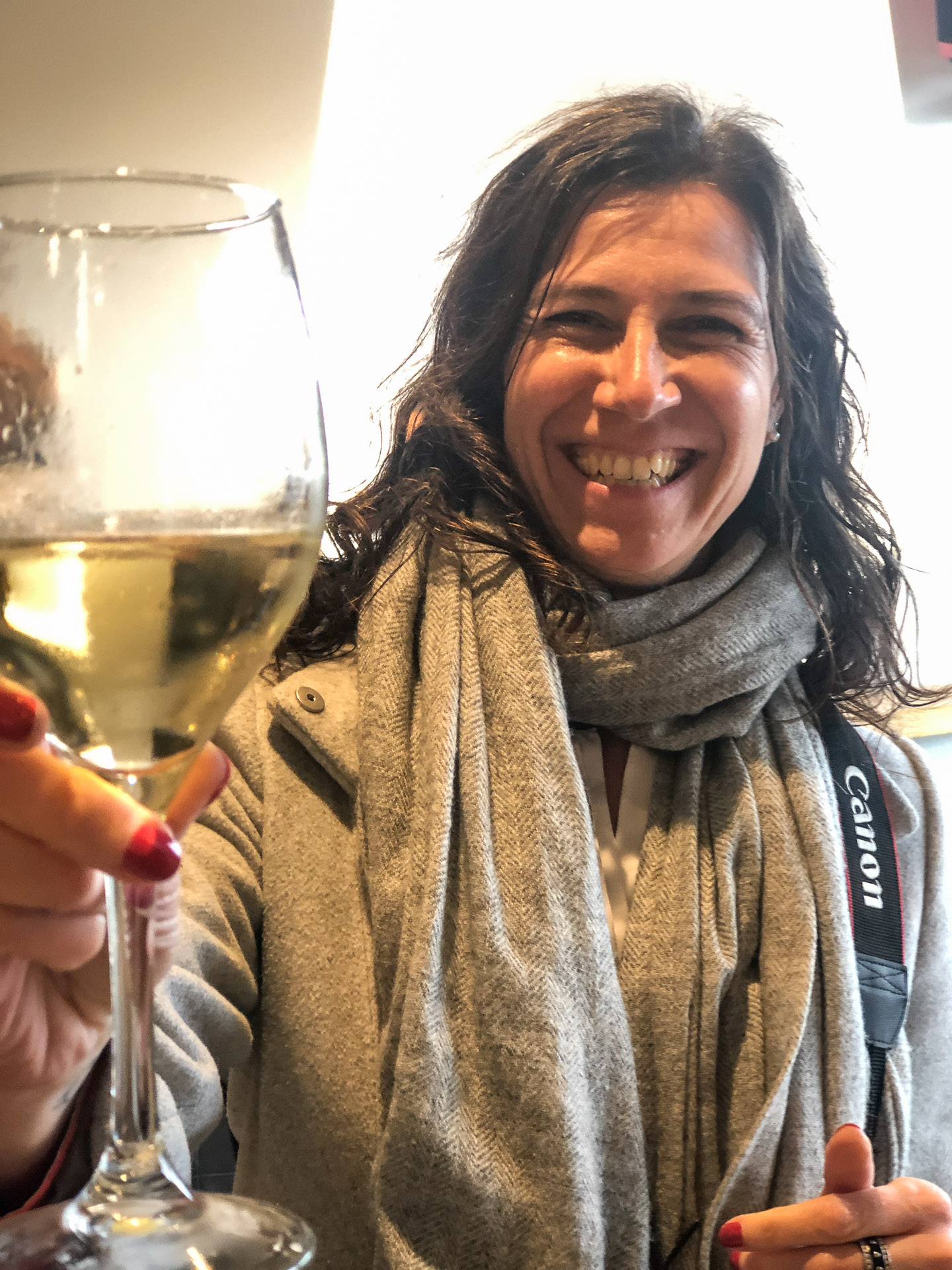 We raise our glasses and try the txakoli, and soon after one pintxo after another appears in front of our faces, and we eat them one by one while standing up, chatting, sipping our txakoli.
---
Pintxos – the Basque tapas
Pintxos is a small snack, usually served and eaten in a bar, typically between drinks. The pintxos can consist of local ingredients, such as anchovy, tomata (a sort of huge, local tomato), grilled tuna, green olives and salmon.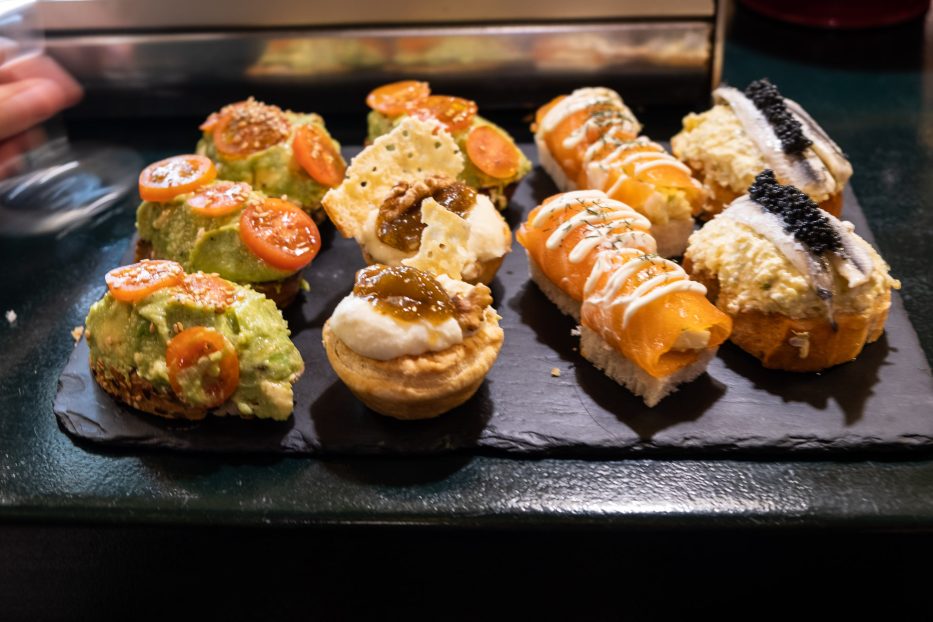 The city of San Sebastian is actually known as "the capital of pintxos". Here you don't go frm pub to pub – you go pintxo bar crawling. Each pintxo is served as a small piece of bread (some even have gluten-free options, or can be served without bread, just ask) with a toothpick to hold the pintxo in place. The toothpicks also have a function to keep track of how many pintxos you've had.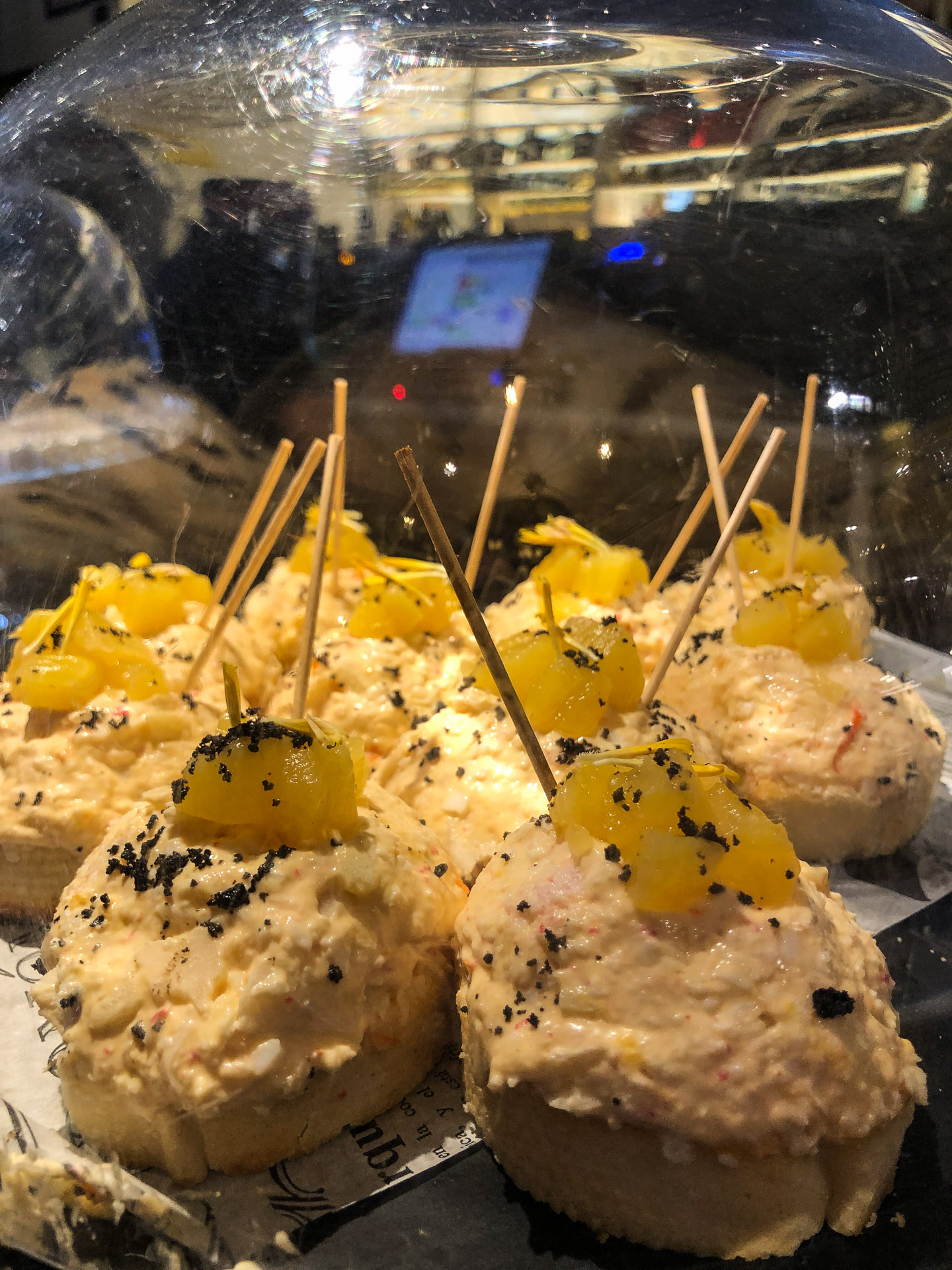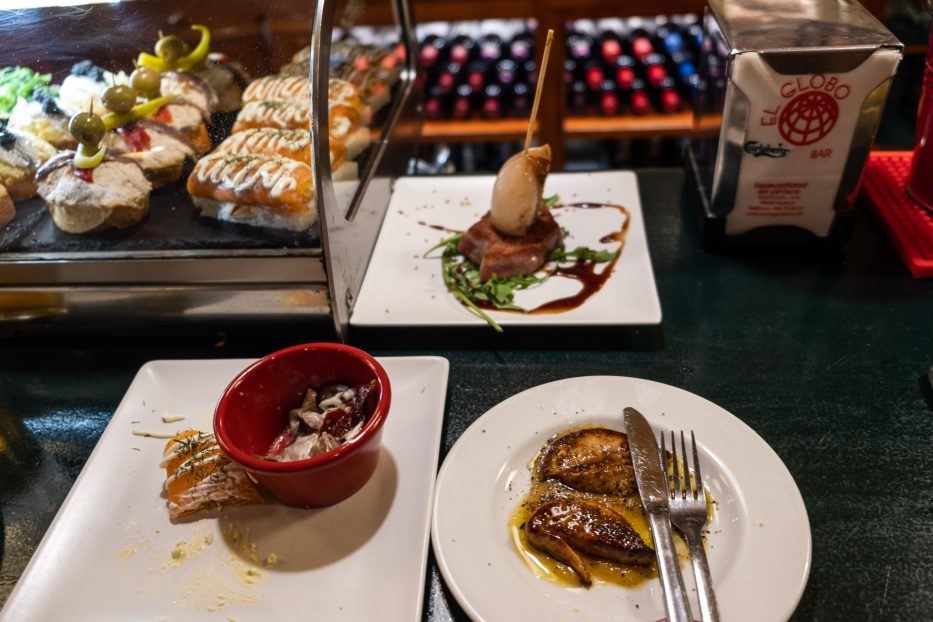 Pintxos also plays an important role in the other cities of the Basque country. While visiting Bilbao we also make time to visit two busy Pintxo bars.
Luckily, a crowded pintxo bar is no trouble – no need to wait for a table here as you simply order a quick glass of txakoli, have a pintxo or two while standing near the bar, then move on over to another pintxo bar further down the street.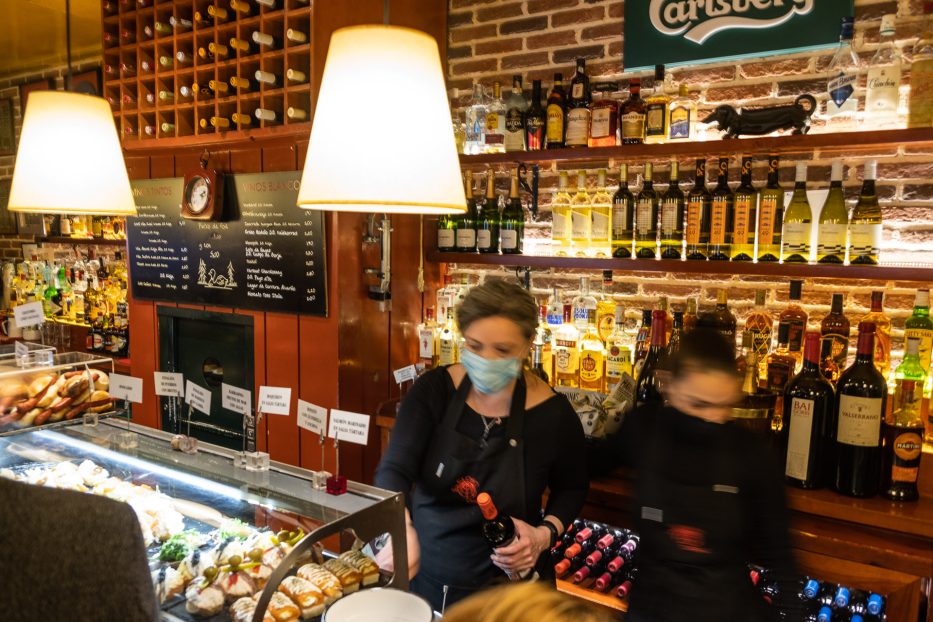 ---
Cider in Spain
Did you know Spain is one of the main countries in the world to produce cider? And more specifically, a lot of the cider is produced here in the Basque country.
The Basque cider is made with different apples, and without adding any sugar or carbon dioxide, which makes it quite different to other types of cider (like the British for instance). It's dry, great with both food and on its own, and in many families it's usual to have a bit of cider every day. We get to visit one of the places in the Basque country where the cider is produced, and get a better understanding of the process.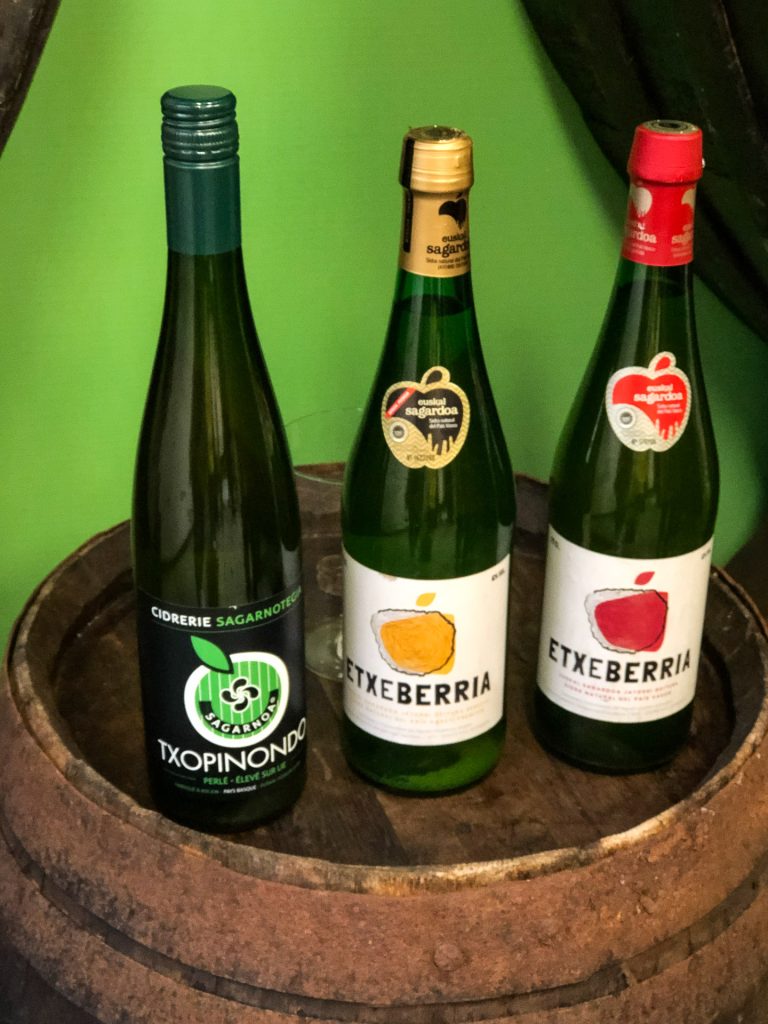 Sagardoetxea – a Spanish cider museum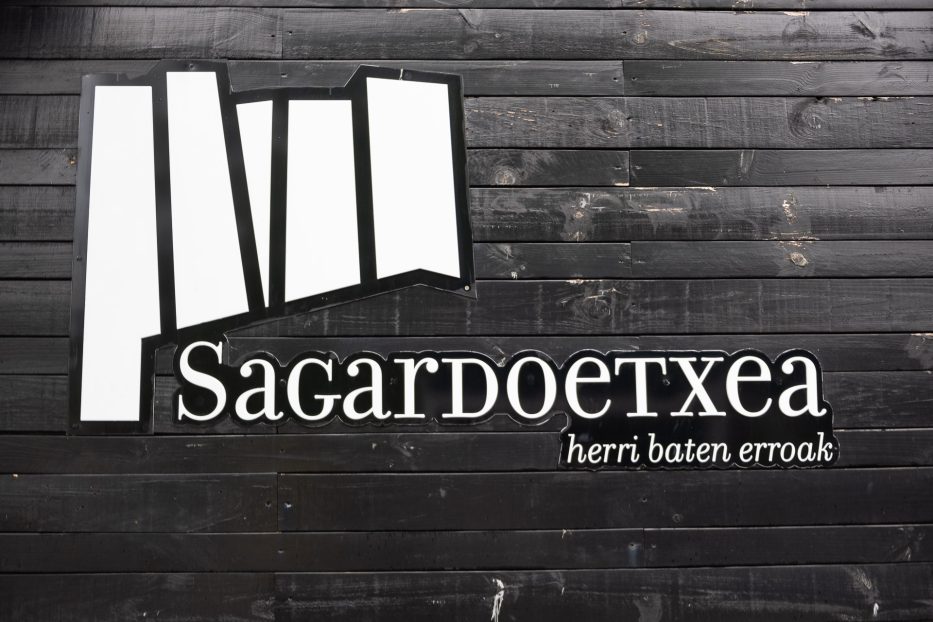 Our guide shows us around the museum of Sagardtoetxea, and explains the entire process behind the production of the basque cider. In order to get the perfect flavour, the cider is mixed with 20% sweet apples, 30% bitter apples and 50% acidic apples.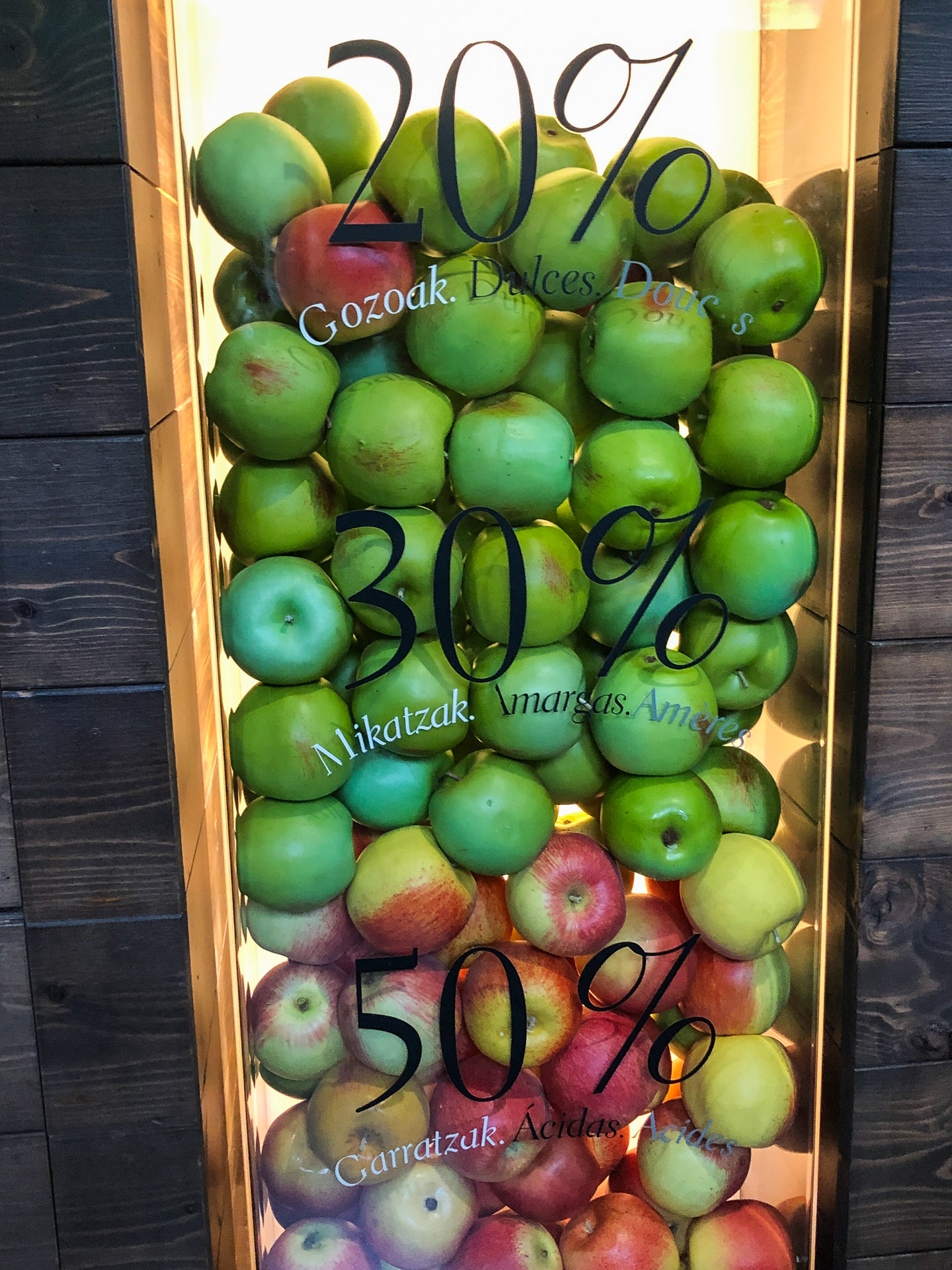 We walk outside, and she demonstrates the picking of the apples. A traditional tool, a kizkia, is used to pick up the apples and add them to the apple bucket. Later on she invites us all to participate in the traditional chant said out while the apples manually are crushed with what looks like two enormous sticks.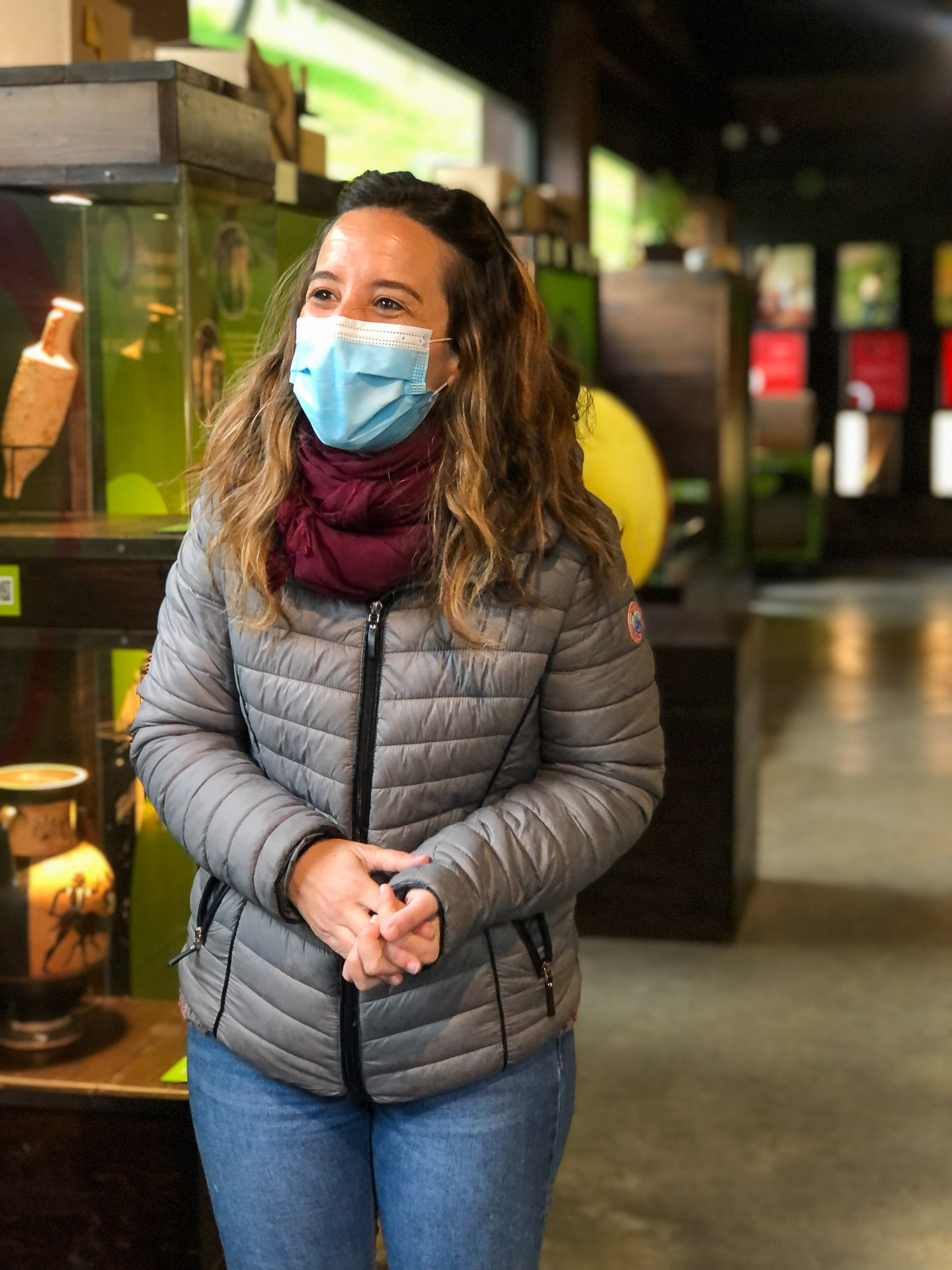 The basque cider is a traditional craftsmanship, in which the producers take a lot of pride.
Our guide Ana wants us to be able to really get the Basque cider – and in order to do so you have to visit a traditional sagardotegia.
Sagardotegia – a place to gather around food
A sagardotegia is basically a cross between a cider house and a steakhouse, where the inhabitants in the Basque country usually meet up for lunch or dinner.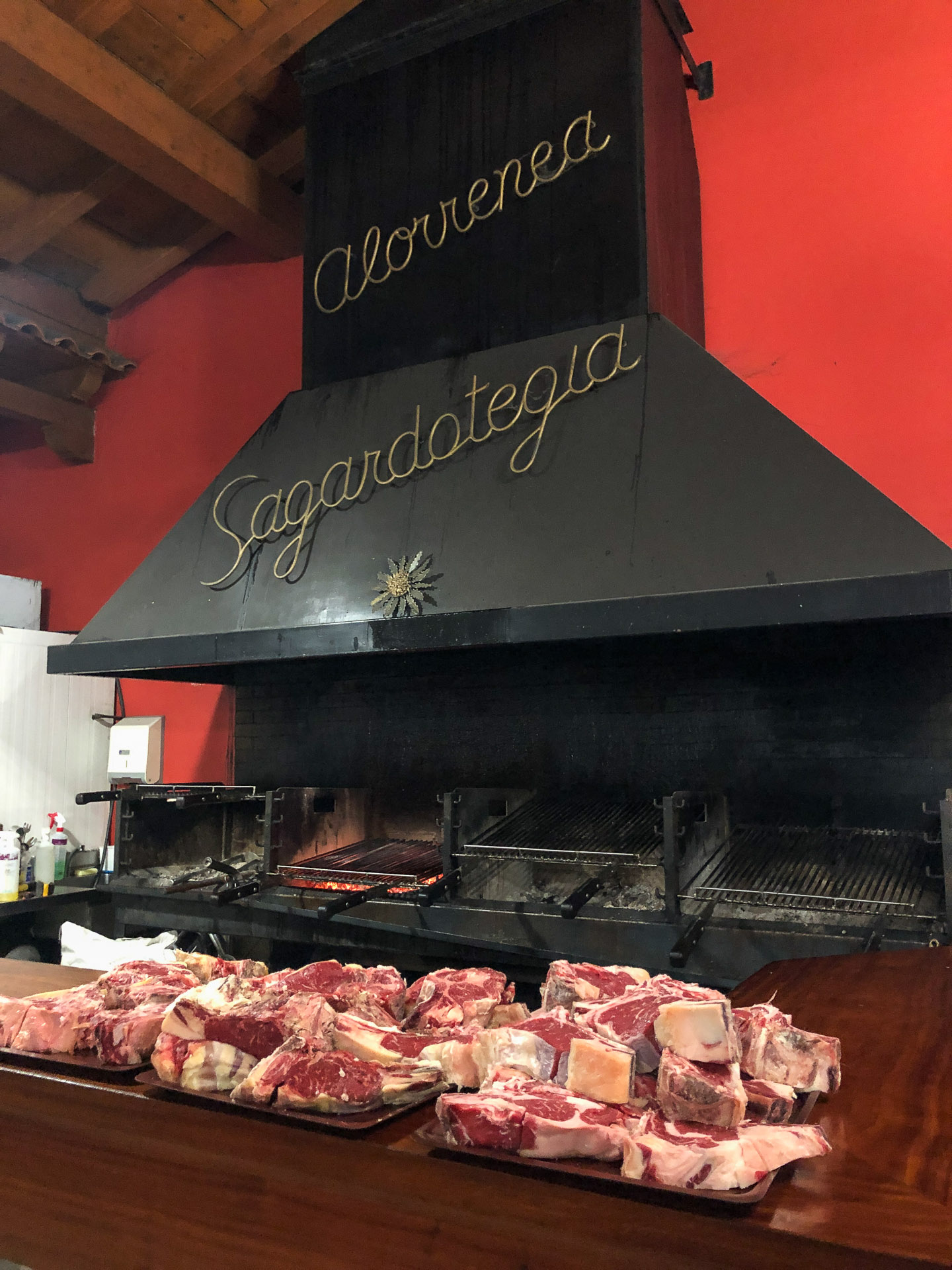 We arrive at Alorrenea, which is a typical sagardotegia. In these places you pay a set amount, which includes a full meal and as much cider you want. The menu is always the same in this place: first an omelette with cod, bacalao, steak and then some cheese, quinche and walnuts for dessert. The food is served directly to the table, while the cider you pour yourself. And the pouring of the cider is perhaps my favourite with this entire process:
Txox!
An announcement that the cider soon will be poured from the kupela (the barrels).
Txox! The shouting makes everyone quickly stand up, grab their cider glass and get in front of the barrel where they form a line.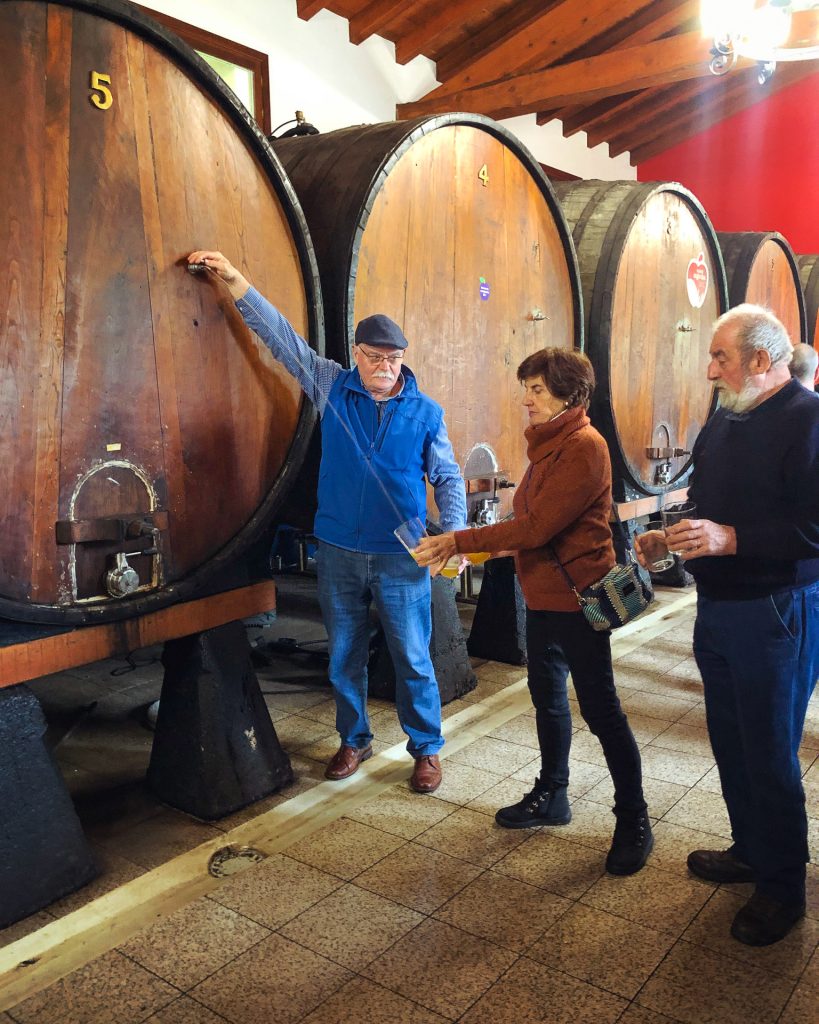 The cider barrel is opened, and the first person quickly catches the first cider with his cup, then follows the stream of cider up towards the barrel, glass tilted slightly. When the cup has about two fingers worth of cider in it the next person in the line takes over, repeating the same movement as the first person. This continues until everyone has gotten their cider, and then the barrel is closed up again. Until the calling is heard again, and we all jump back up for more.
---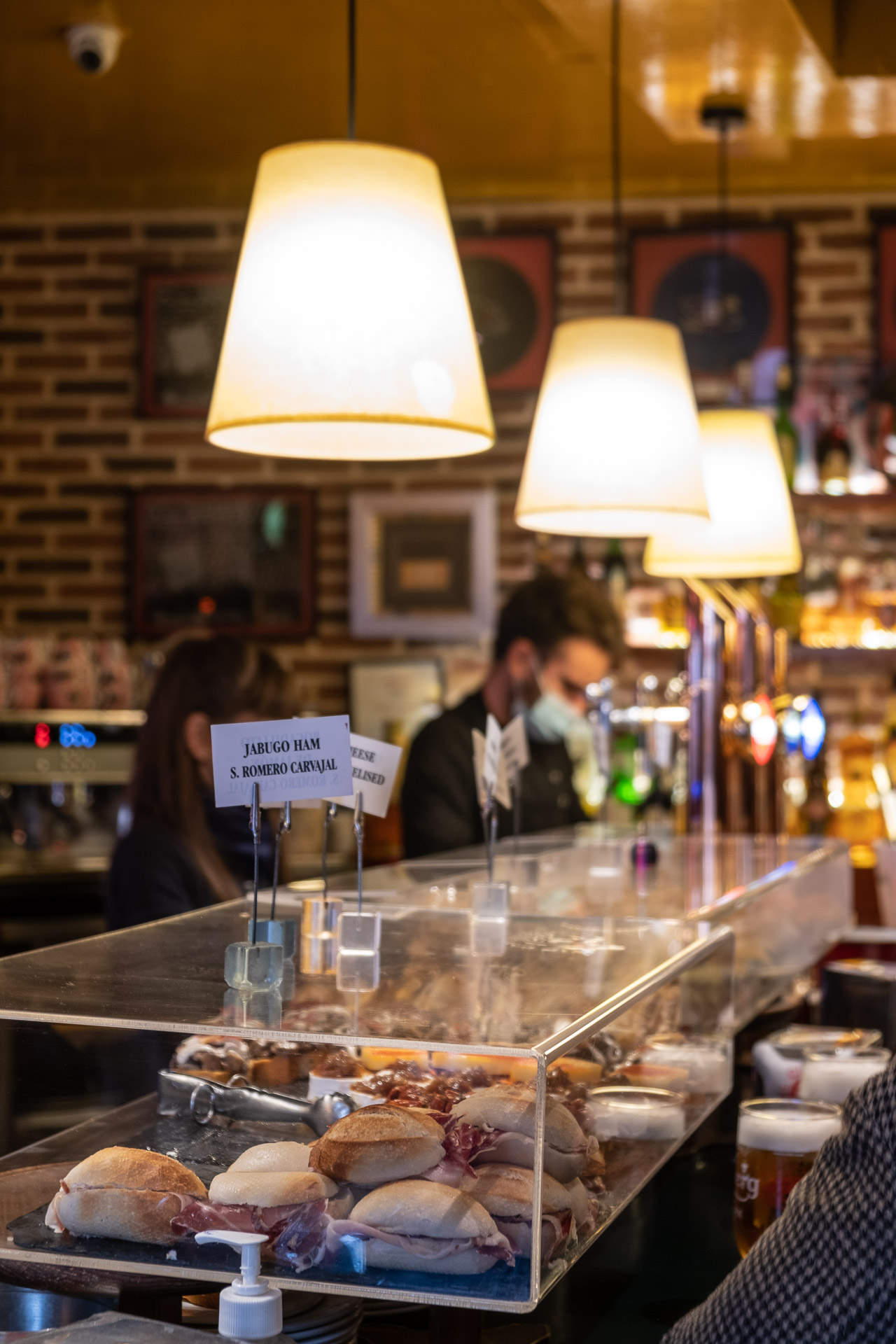 Have you tried pintxos or txakoli before?
PS: Having a guide in the Basque Country is recommended. We spent the entire trip in the hands of guide Ana Intxausti Gardeki, and she was fantastic. Looking for the best place to go for pintxos, or where to buy local goodies to bring home? Ana's got you covered! See her webpage here.
---
ABOUT THIS POST
This post is written after a sponsored press trip with Visit Euskadi, but with no direction of what to write after. All things written are of course entirely based on my own experiences and my own honest review.
---