Druskininkai is located about a 90 minutes' drive out from Vilnius, or 2 hours by train. The city is mostly known for its huge focus on health, with spas, sals and mineral water, and for the last 225 years it has been known as the spa and resort-capital of Lithuania.
This is even highlighted in the name of the city, Druskininkai, as it comes from the Lithuanian word for salt (druska) and person engaged in salt activities (druskininkas).
In October Thomas and I got to experience Lithuania and meet a lot of incredible people working there. This post is part of this press trip.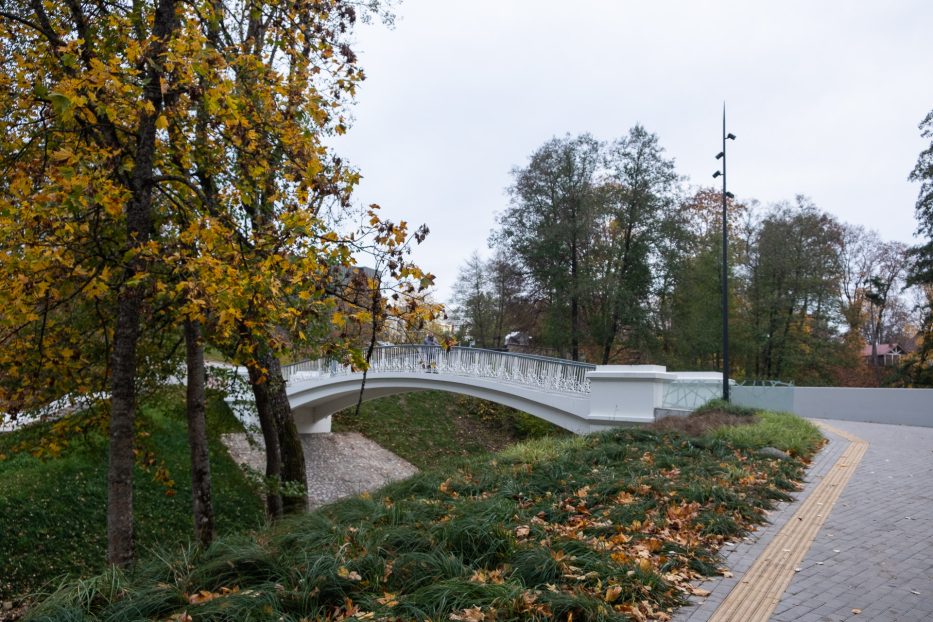 Our first real encounter with Lithuania was with the city of Druskininkai.
---
Health is wealth in Druskininkai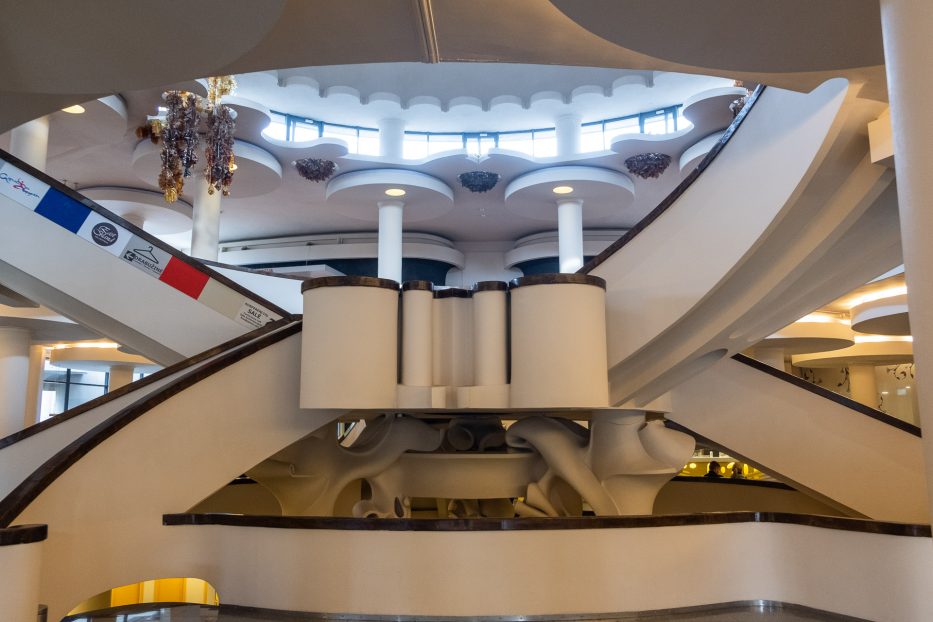 The vast amount of pine trees in the city is providing fresh air for the visitors of Druskininkai. The city has also been known for its mineral water since the 12th century, meaning Druskininkai is a great choice for those wanting or needing to take extra care of their health.
Unlike in Norway, where a spa generally is considered as a place you go to get a mere relaxing wellness-experience, like say a massage, even the treatments given in Druskininkai is given to provide loads of health benefits. These treatments can include minerals, oxygen and mud, to mention a few.
Mineral water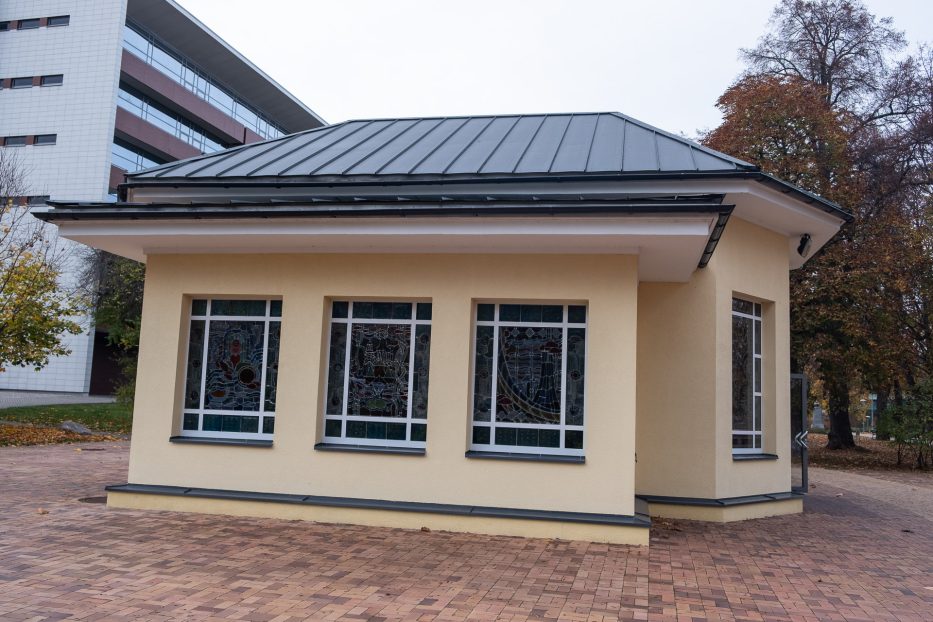 Druskininkai has about 30 different water springs with mineral water. Some of these can be drank, providing your body with salts and mineral essential for better wellbeing, while the highly mineralised waters are great for baths.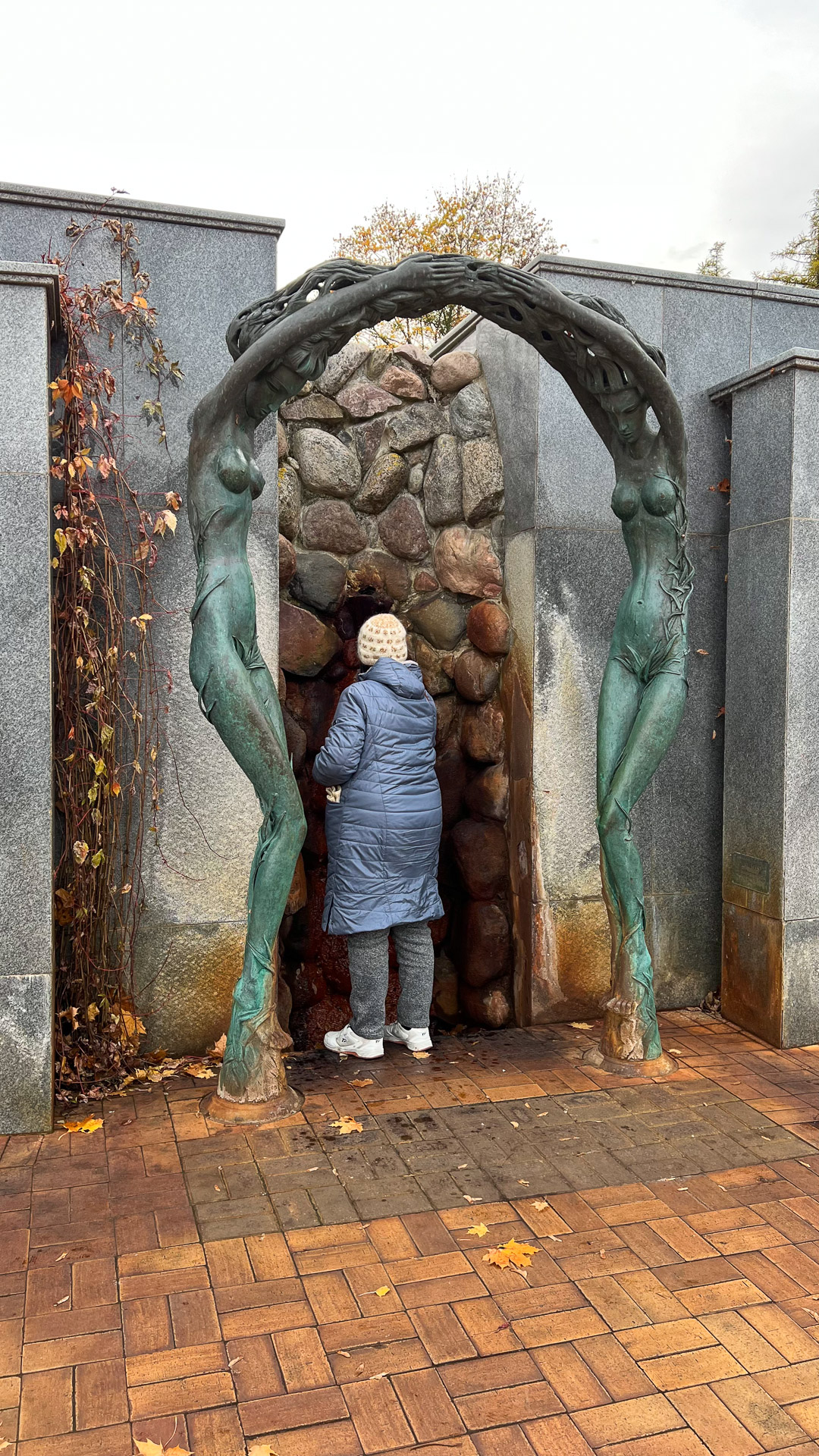 The combination of these water springs, the treatments of the medical spas and the great air quality caused by the pine trees surrounding the city makes Druskininkai a highly attractive place for tourists to visit for better health.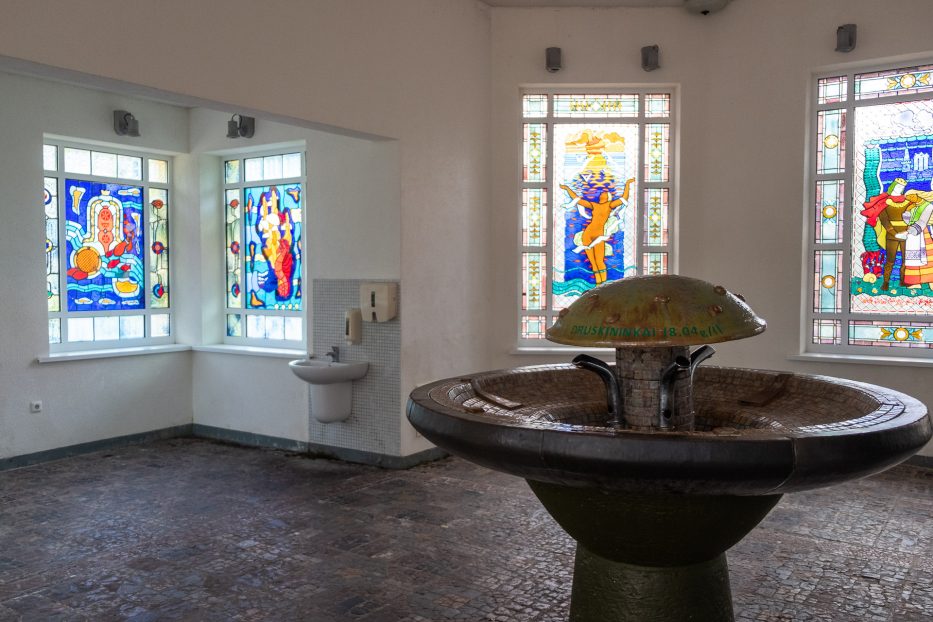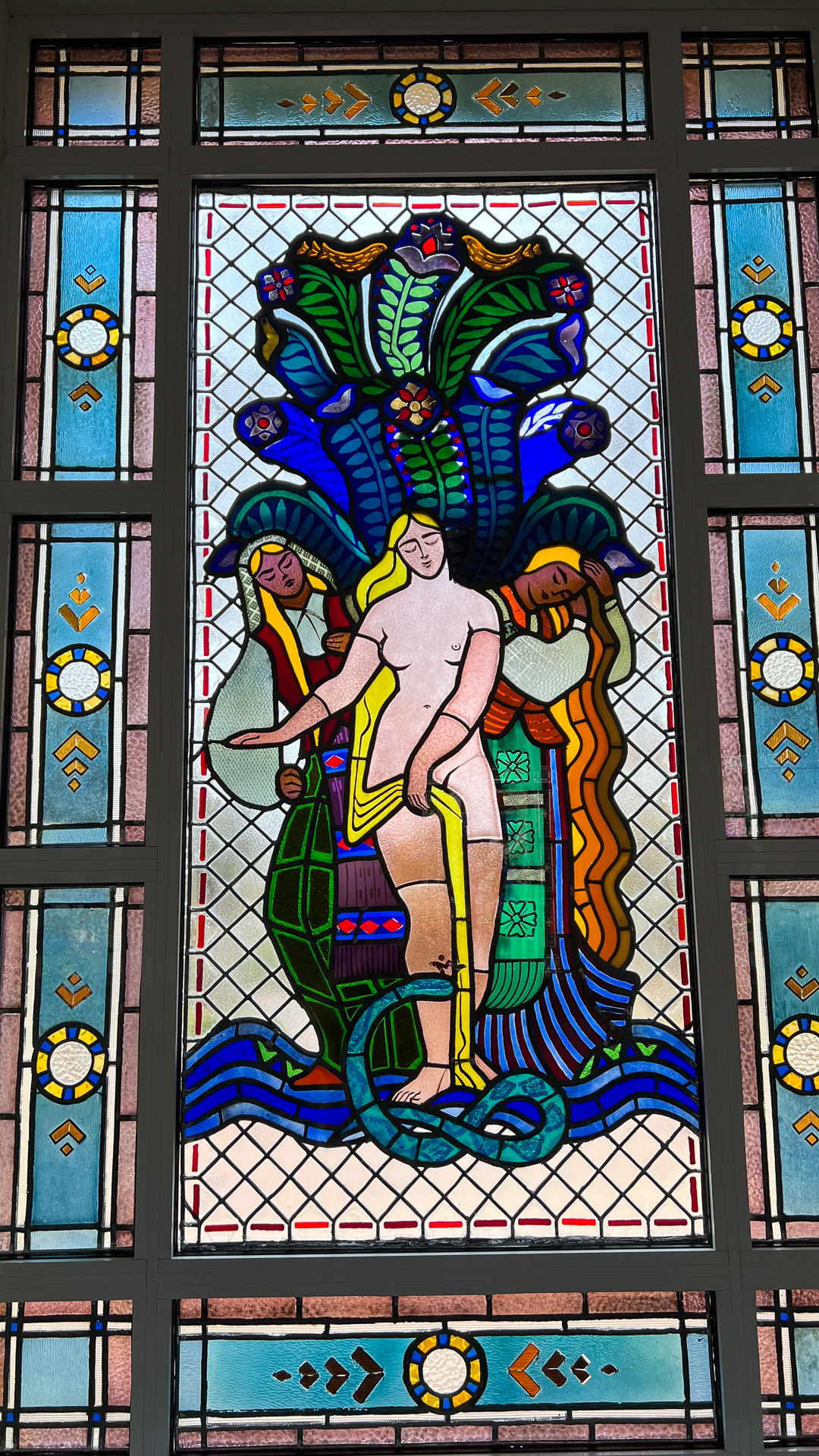 Druskininkai has, as mentioned earlier, several different medical spas, and as we visited it was only fair we would visit at least one. Lilijana showed us through several spas in the city centre of Druskininkai, which looked beautiful (I particularily loved this Bali themed room), and at the end of the day we got to stay at Eglés Sanatorija.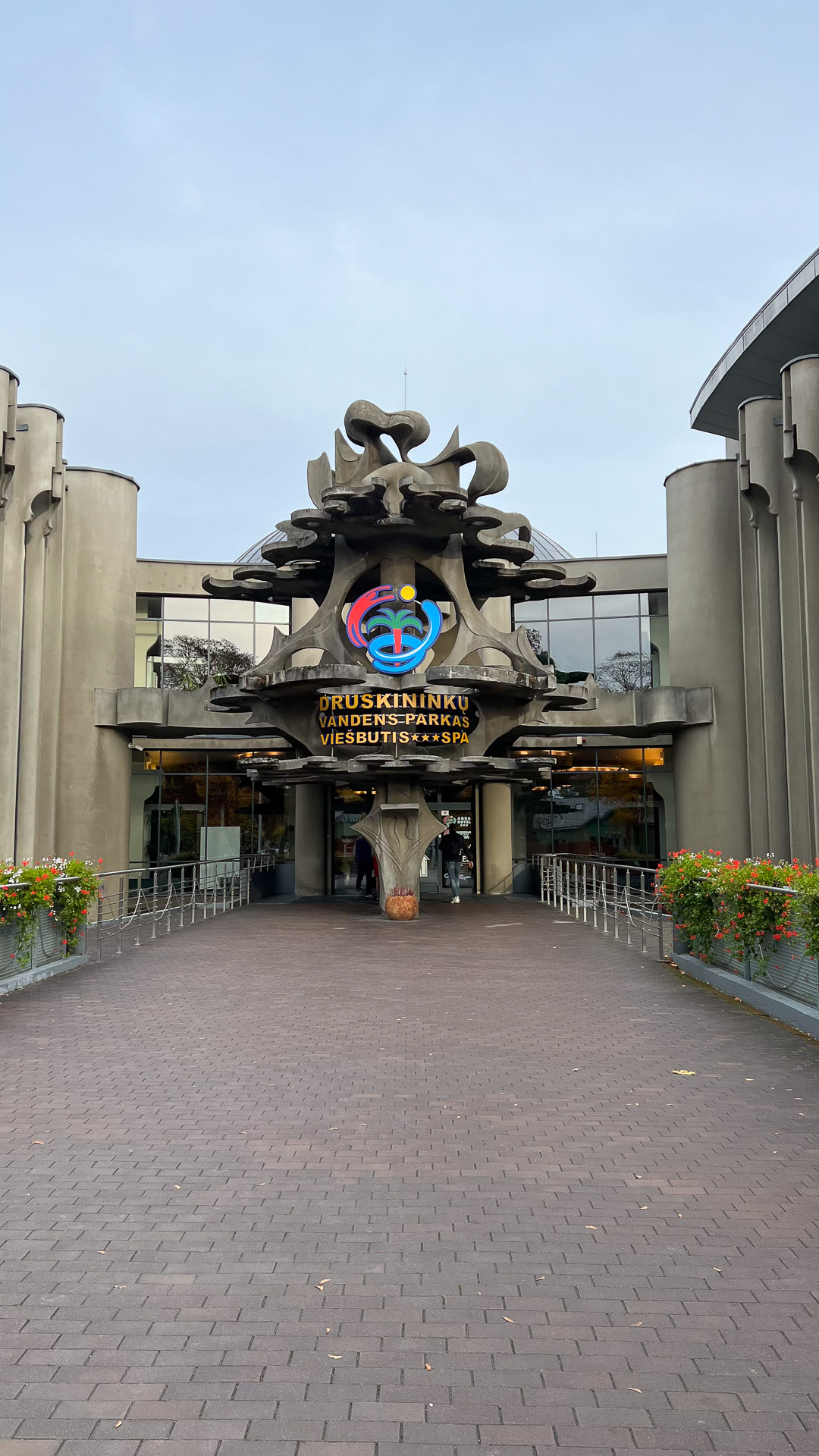 ---
Eglés Sanatorija Medical Spa
The massive building complex (the sanatorija can host up to 1300 people), which is Eglés Sanatorija, is located only a quick drive outside of the city center of Druskininkai. Eglés opened its doors in 1972, and it's the largest medical spa in all of Lithuania. With it's more than 400 unique treatments you could stay here for ages in order to try them all.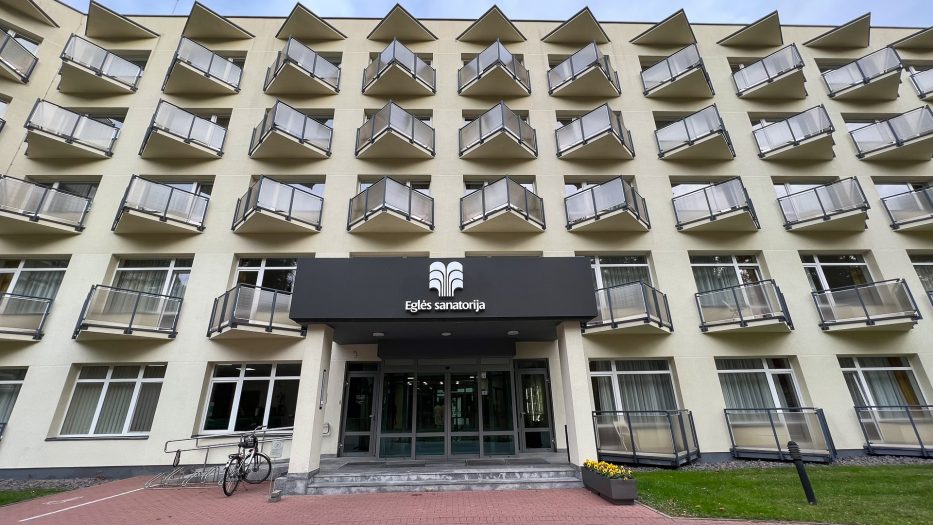 Our room was large, and very comfortable. The bed was perfect – huge, a nice mattress, and I slept like a baby. From our bedroom we had access to one balcony, and from the living room (yes, there was a living room) we had access to another balcony. The room also had two different bathrooms, one with a shower, and one with a bath.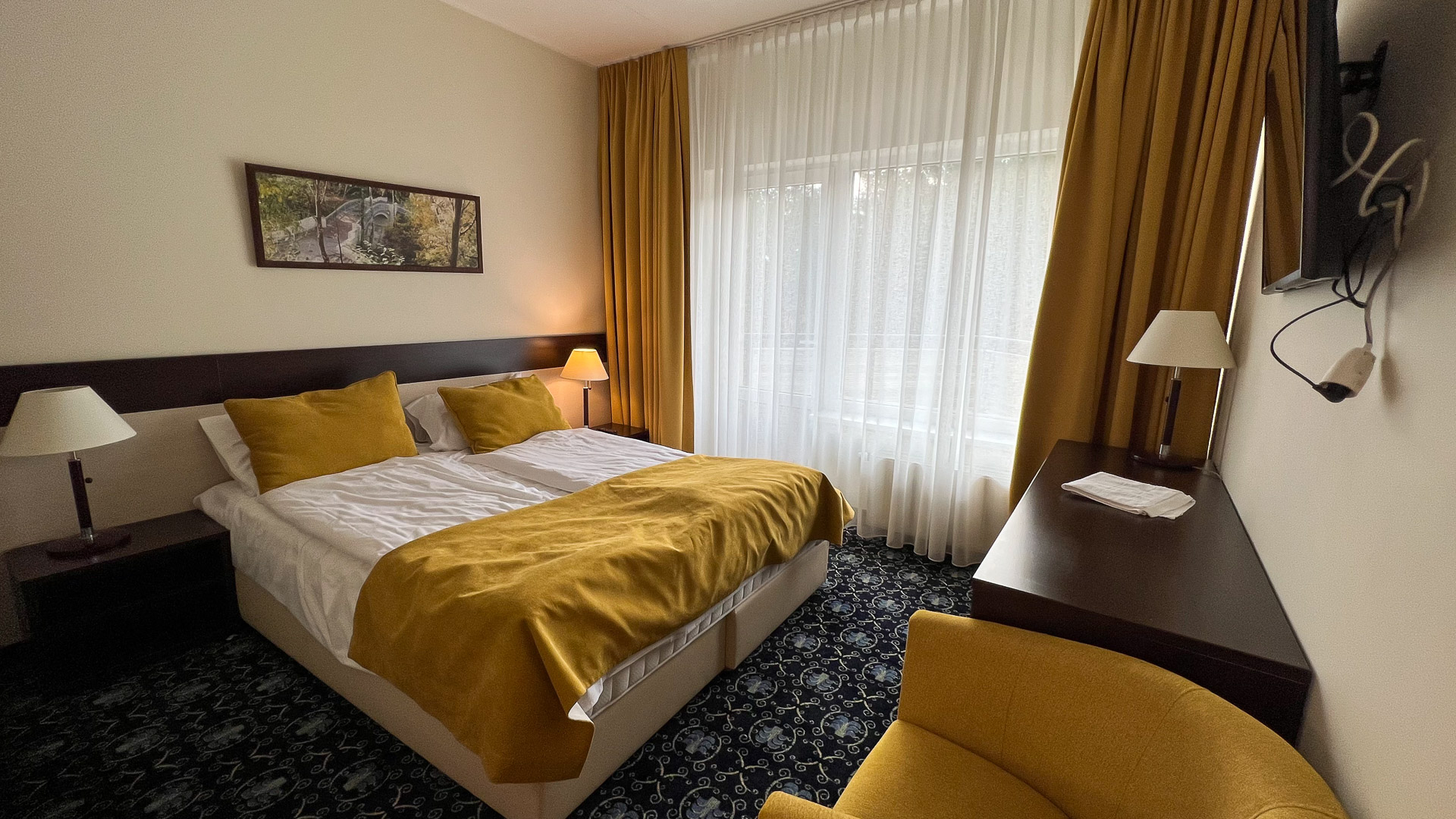 The focus on Eglés is very much on health – here you can go after an injury, an accident, while being sick etc. You have more than 400 different treatments you can choose from, so no matter your needs or issues there will be something for everyone here.
It is worth mentioning that a medical spa and a spa as you would know it from Norway has a few differences. Eglés is by far the largest spa I have visited. The other guests was also made up from more elderly and visible sick people than in the spas in Norway, again showing the health focus this city has.
During our visit at Eglés Sanatorija, a lot of the staff did not speak any English, which led to a fair rounds of charades. But with a smile and positive attitude we all managed at the end.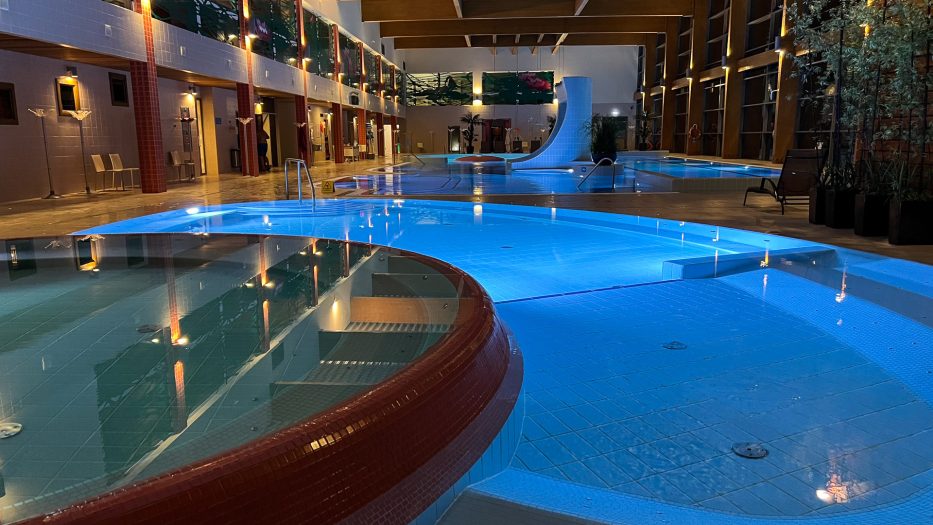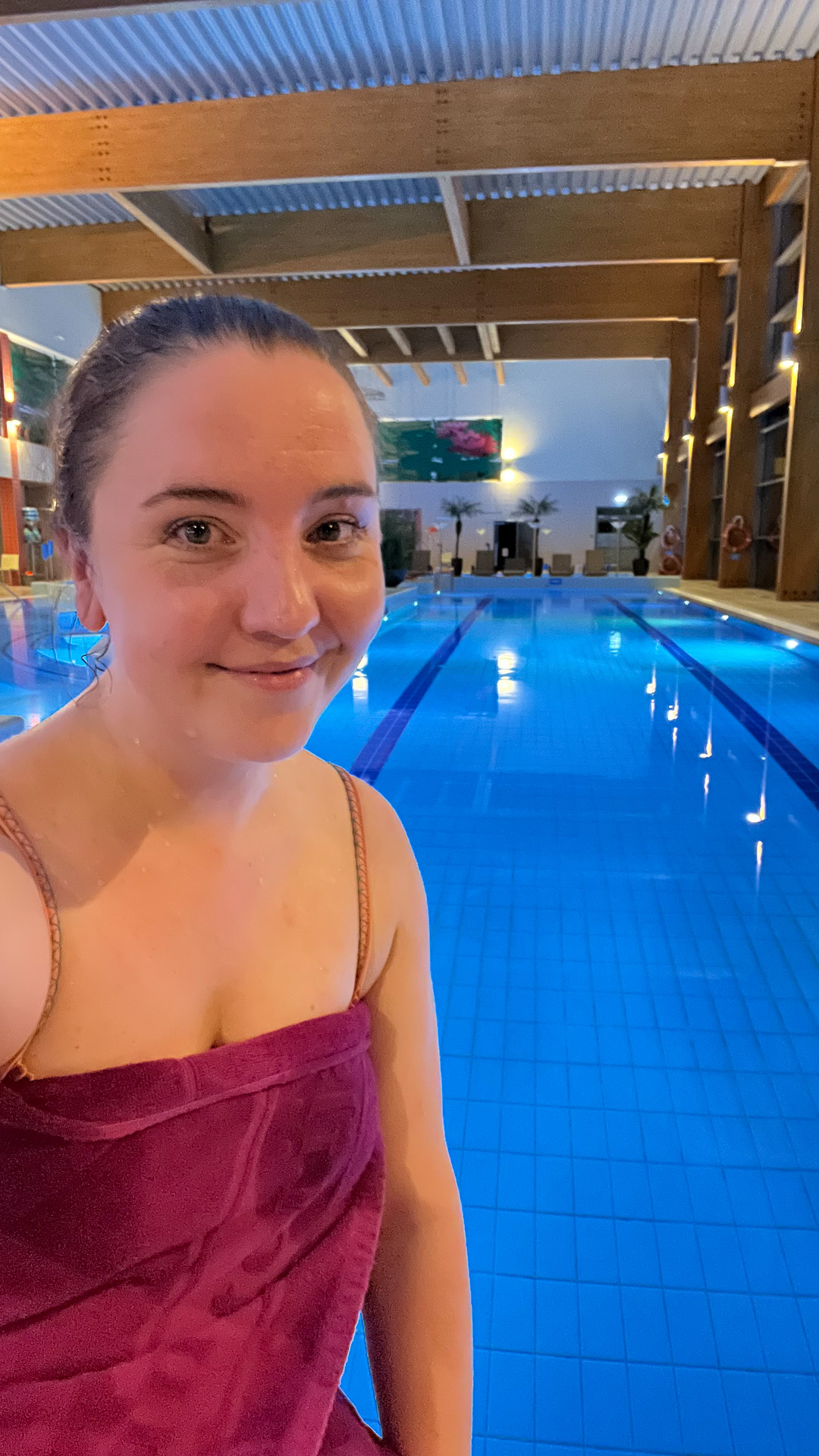 I have to say, the sauna and swimming areas at Eglés were fantastic! By far my favourite part of the spa. Although I am in no way a morning person, I even had to get up extra early in order to get some more time in this area before it was time to check out.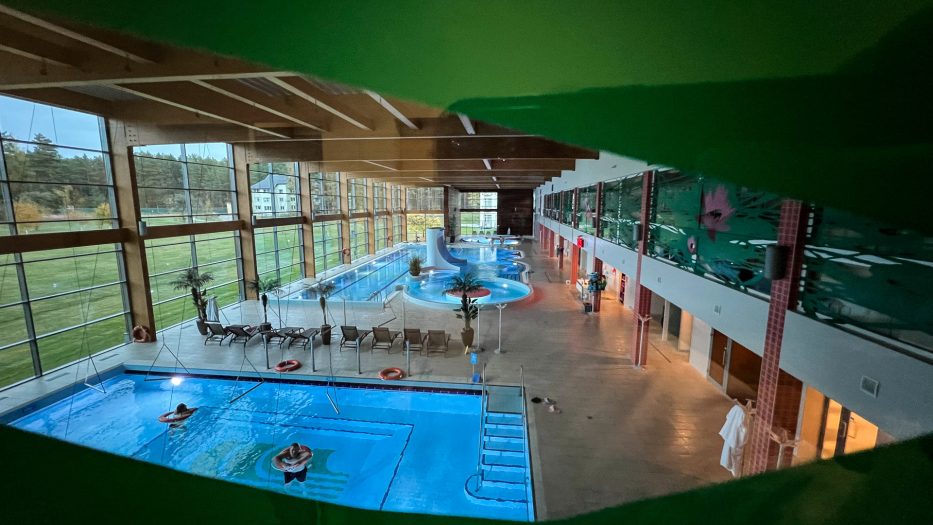 ---
RETRO Druskininkai city guide
In Druskininkai we met up with our incredibly knowledgeable and friendly guide, Lilijana from RETRO Druskininkai. We spent the whole day with her, as she showed us around in Druskininkai.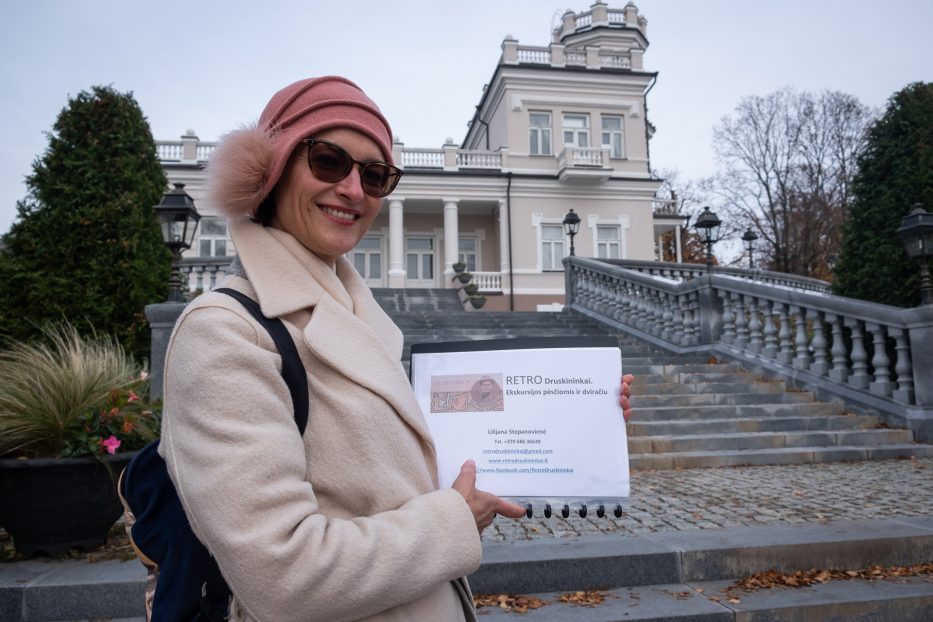 Restaurant Toli Toli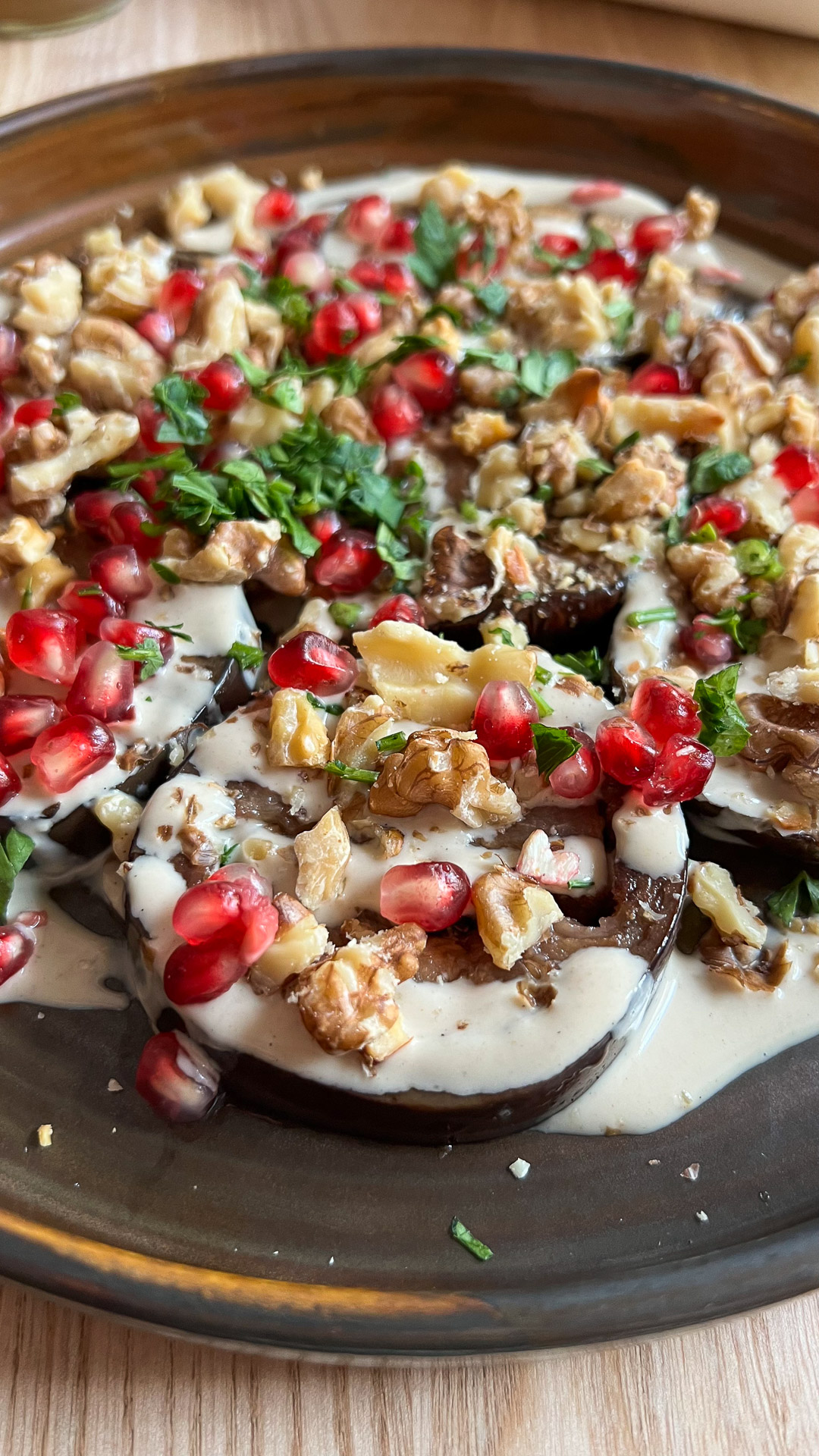 As we arrived in Druskininkai, we met up with Lilijana at the restaurant Toli Toli (which means "Once upon a time…", as they say in the beginning of fairytales). The restaurant has a great selection of Fusion food, a friendly vibe, lovely interior and they also have several vegetarian and vegan options. A great spot for lunch or meeting someone in Druskininkai.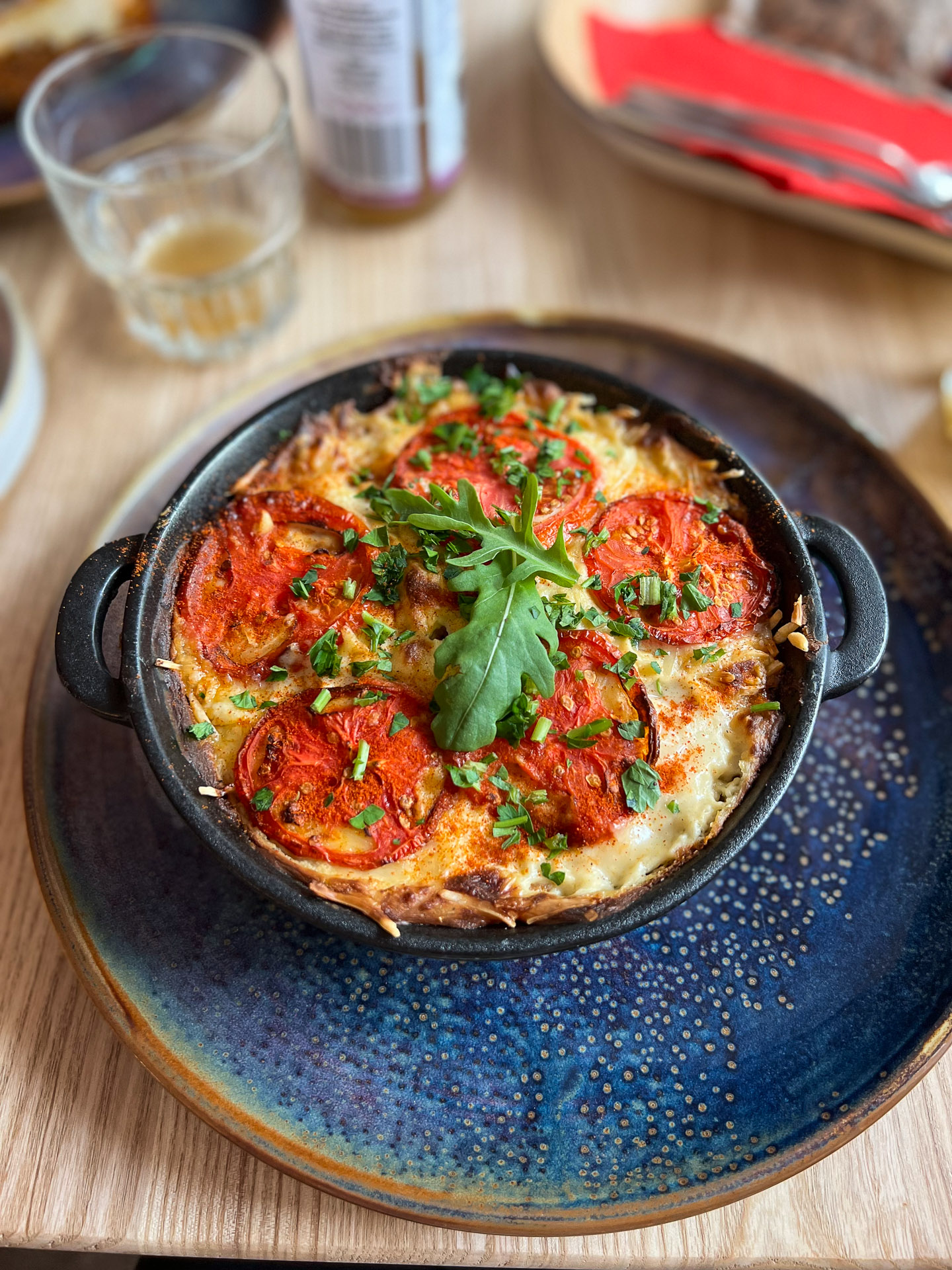 One of the best things with exploring a city with a local guide is you get to know all these little bits and pieces of fun facts as you never would have known otherwise. What might have been something you just passed on your way suddenly becomes an interesting spot. You also get to see places you otherwise would not have passed.
Architecture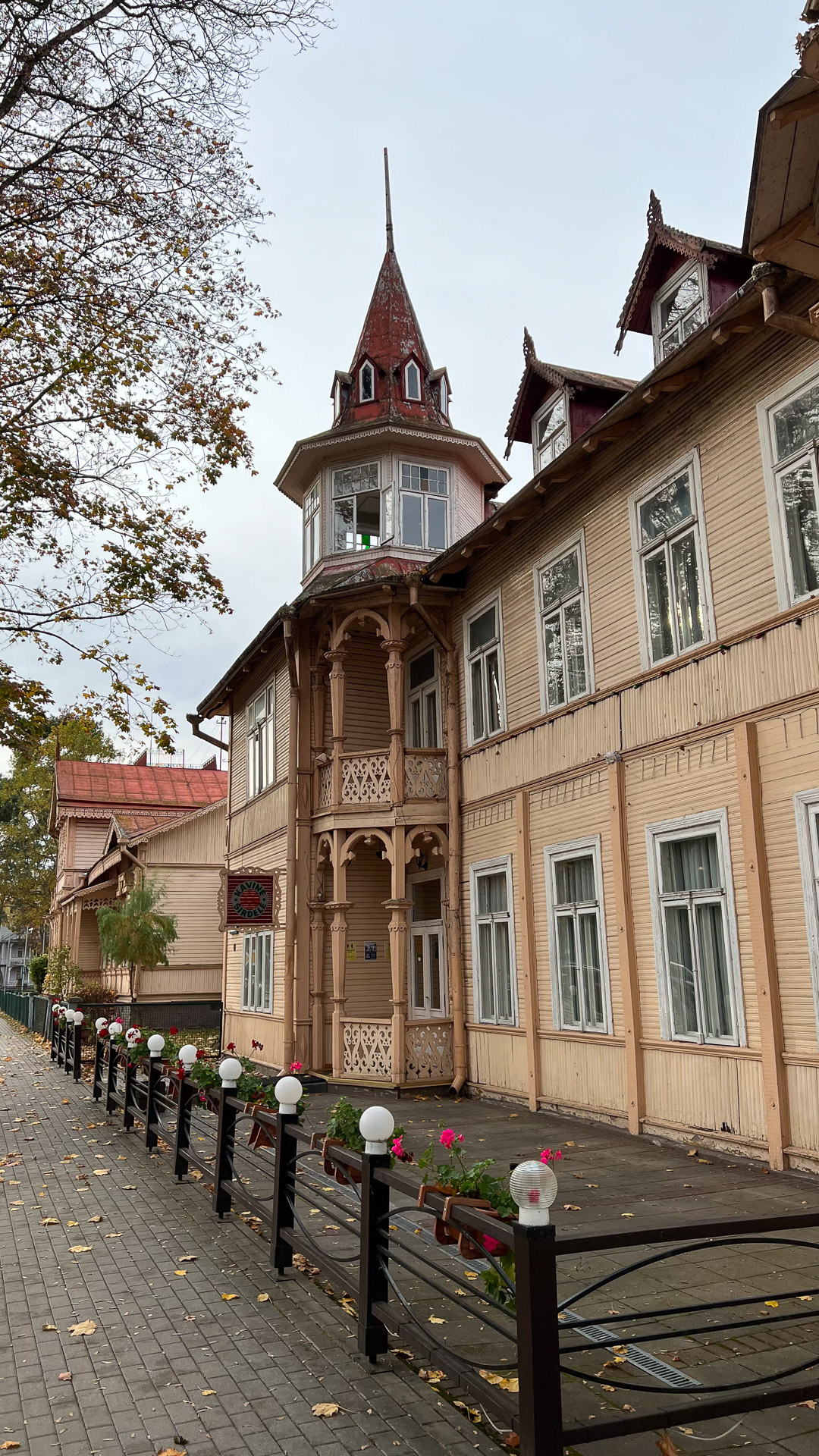 Lilijana made sure to show, explain and tell us everything. She took us through the oldest part of Druskininkai, where we saw a lot of different architecture. It felt like walking through the set of an old movie – but these are real houses.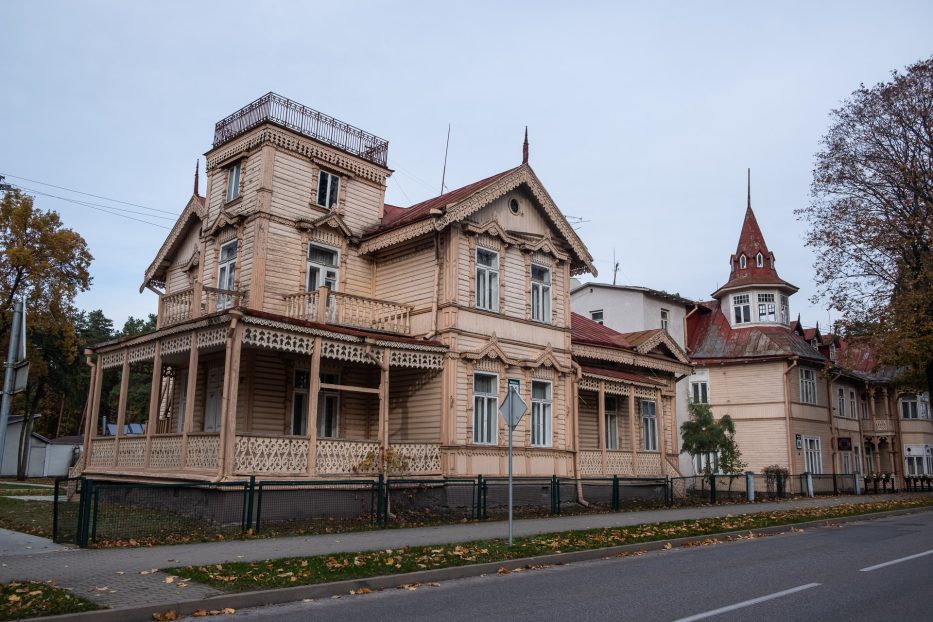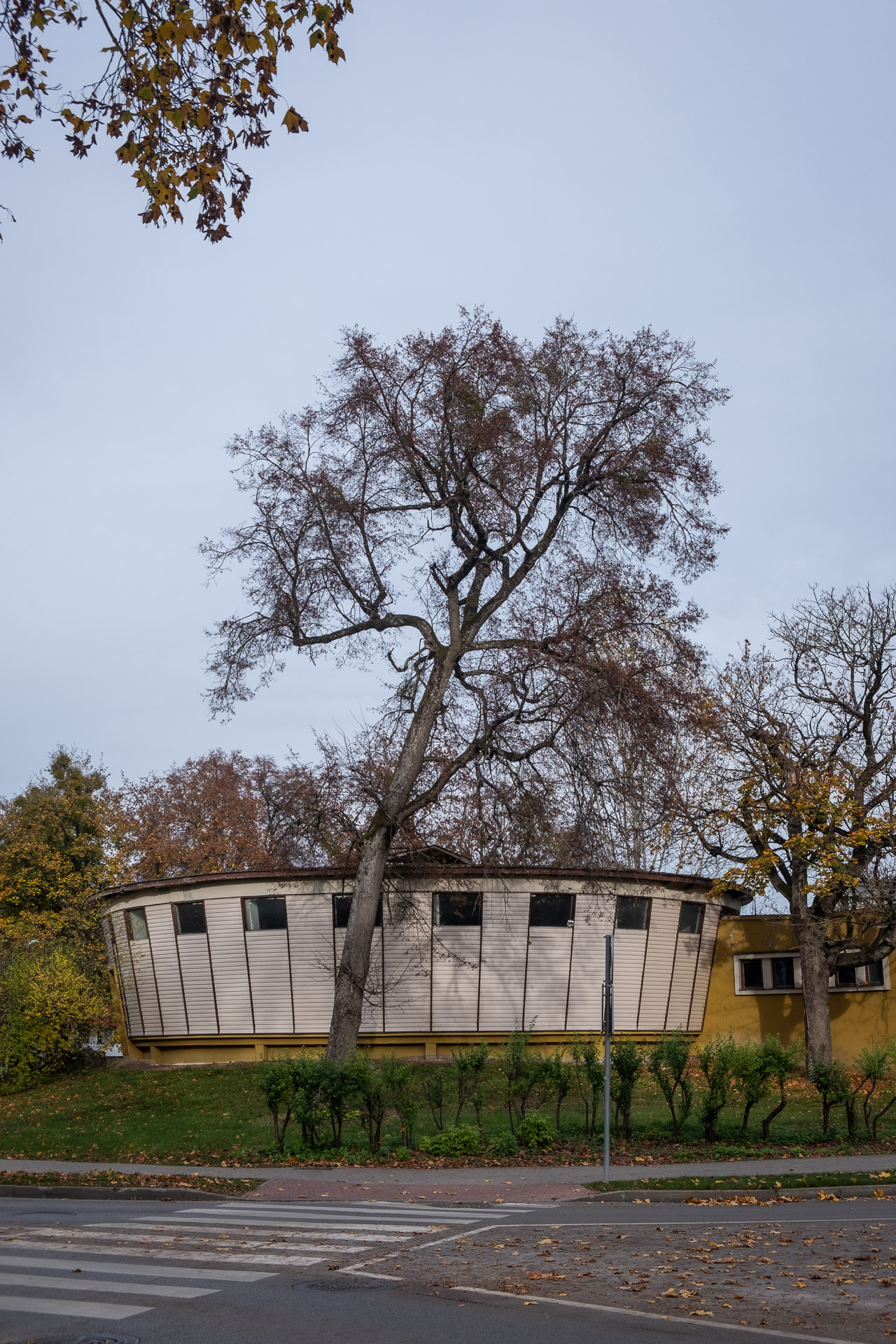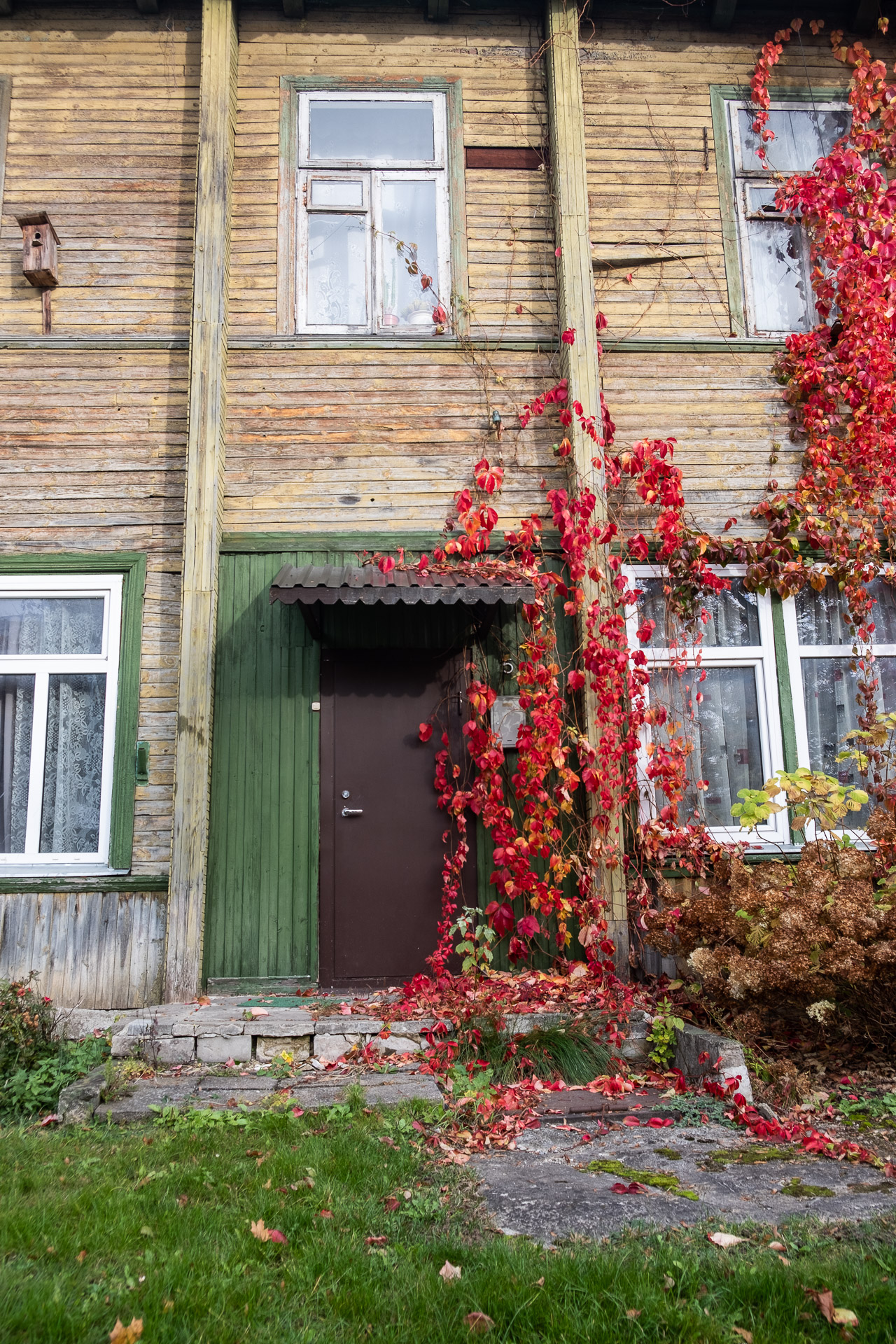 Churches in Druskininkai
Lithuania is a Christian country, with loads of beautiful churches one can visit. Of course, Druskininkai also has several ones. Although I am not a religious person myself, I do enjoy to visit religious and sacred places when I am traveling. In Druskininkai I had the time to visit two: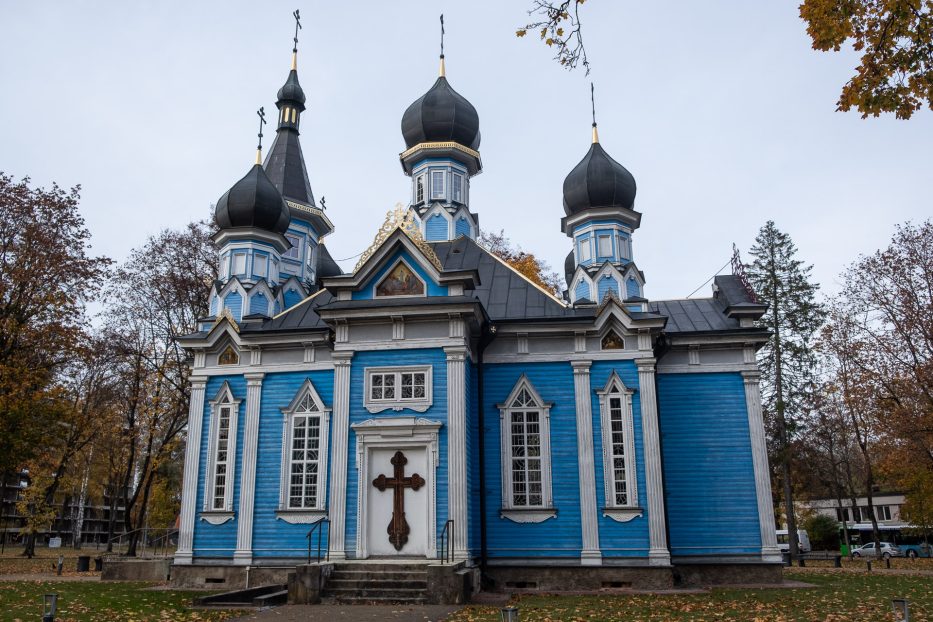 After Druskininkai had become a popular spa town, the Joy of All Who Sorrow Church was built in 1865. The gorgeous blue church is Eastern Orthodox, and it is possible to visit the inside as well (which we sadly did not have the time for).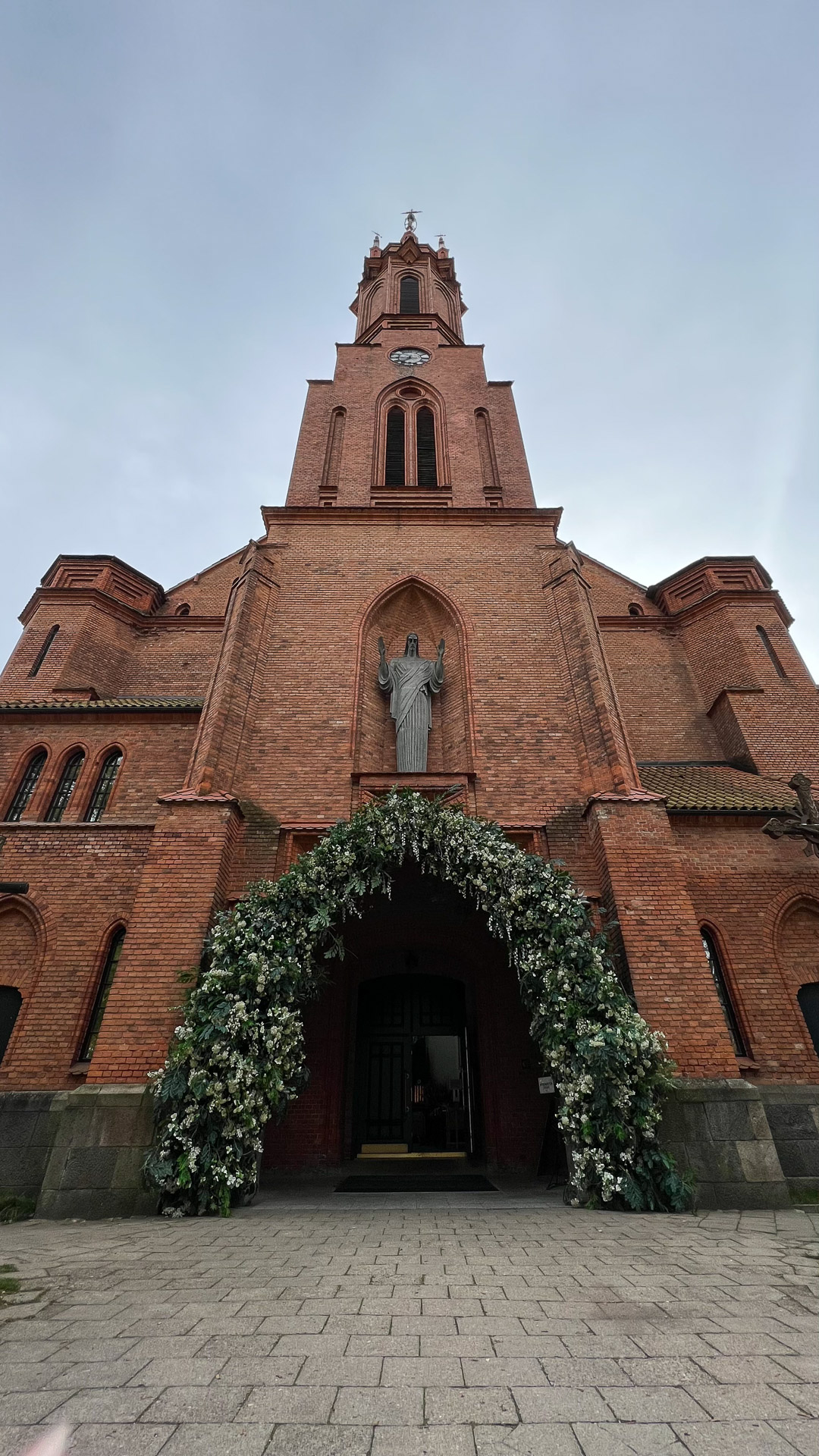 The Church of Saint Mary's Scapular is another church which can be visited in Druskininkai. During summers there is a lot of concerts held here, and it is a popular place to visit for both the city inhabitants and for tourists.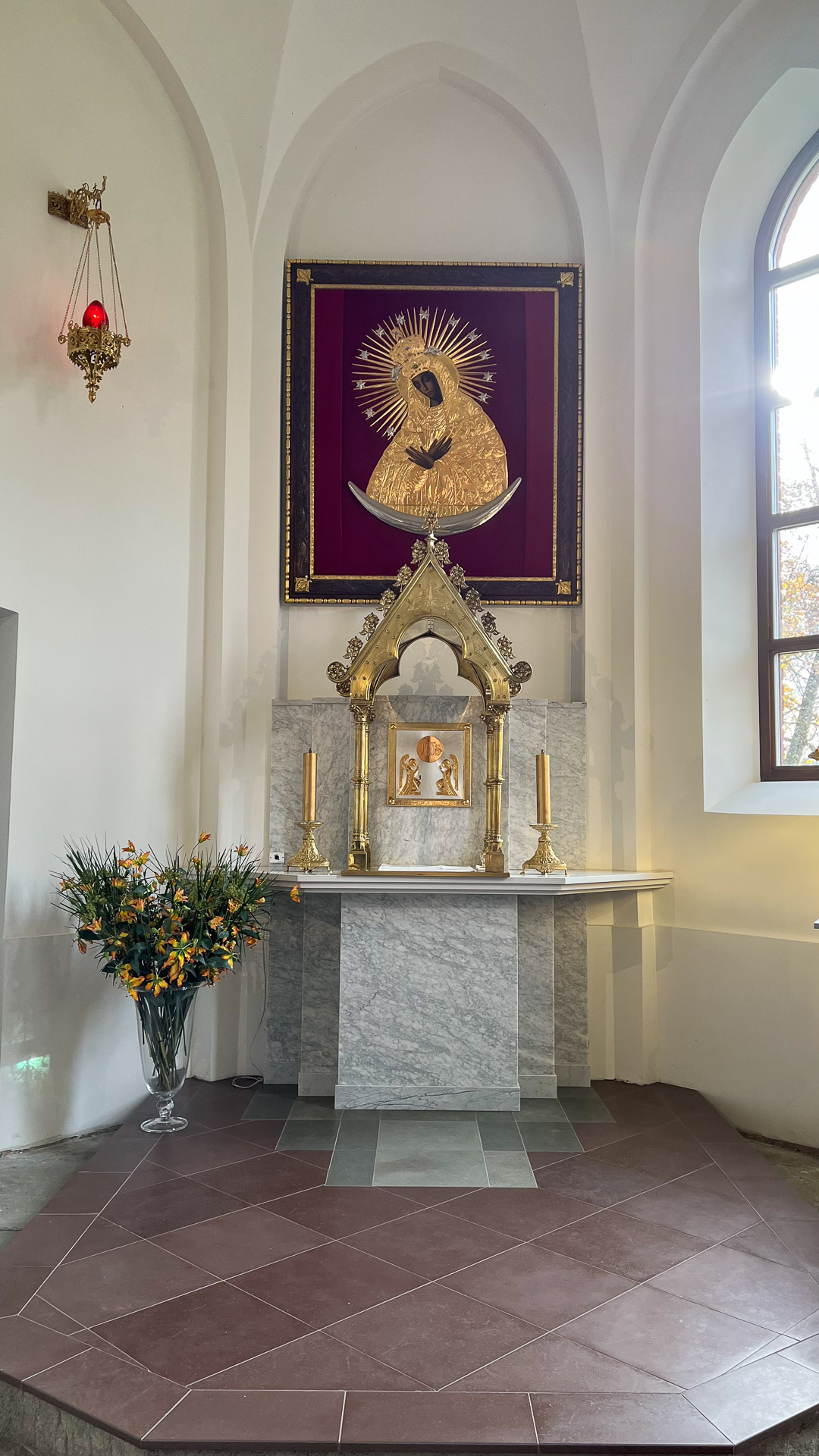 You can also catch a cable car in order to visit the highest spot in this city (although that does not really say much in a country with its highest altitude being at 295 masl.), giving an excellent view of the city.
The cable car pass over the pine trees, and ends up near one of the city's big prides – the winter sports complex "Snow Arena". We were supposed to go there, but as we got lost in everything else the city had to offer, time was not on our side this time.
---
Art in Druskininkai – M. K. Čiurlionis
Around in Druskininkai you will find several great opportunities to enjoy art – one of the more available artist being M. K. Čiurlionis. Not only because he is a very dear artist to the Lithuanian people, but also due to this free, outdoor exhibition of his artworks around the city.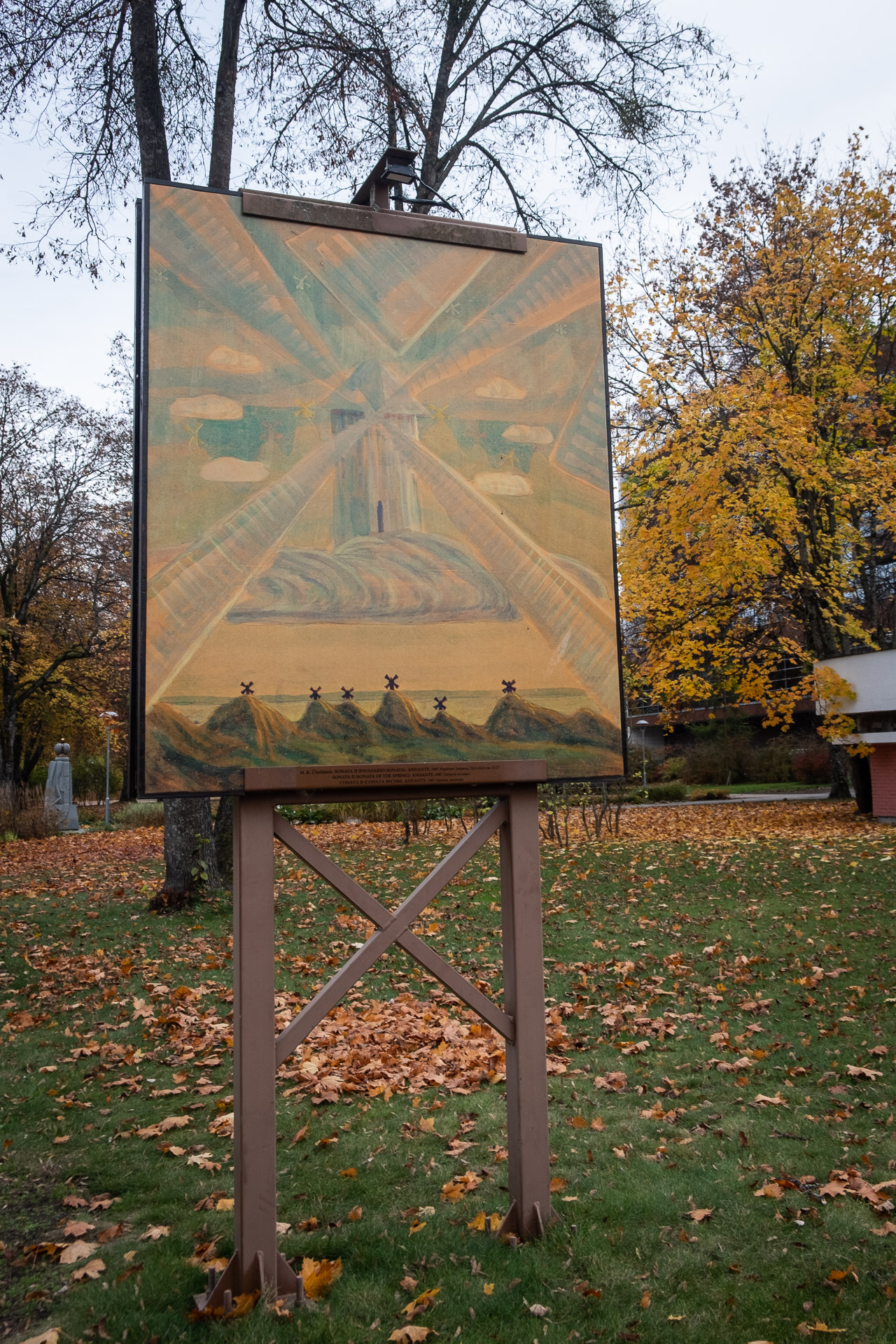 The bank of Lithuania made a special bank note featuring both the face and artwork of Čiurlionis. It was never actually used, due to the fact it was worth more than the highest amount of any bank note in Lithuania. Here Lilijana shows us an image of said note in front of the artwork in Druskininkai.
Although the artist himself lived to be only 35 years old, his art is still very much alive in Lithuania.
Originally a composer, Mikalojus Konstantinas Čiurlionis is said to not only paint, but he is painting songs and sounds.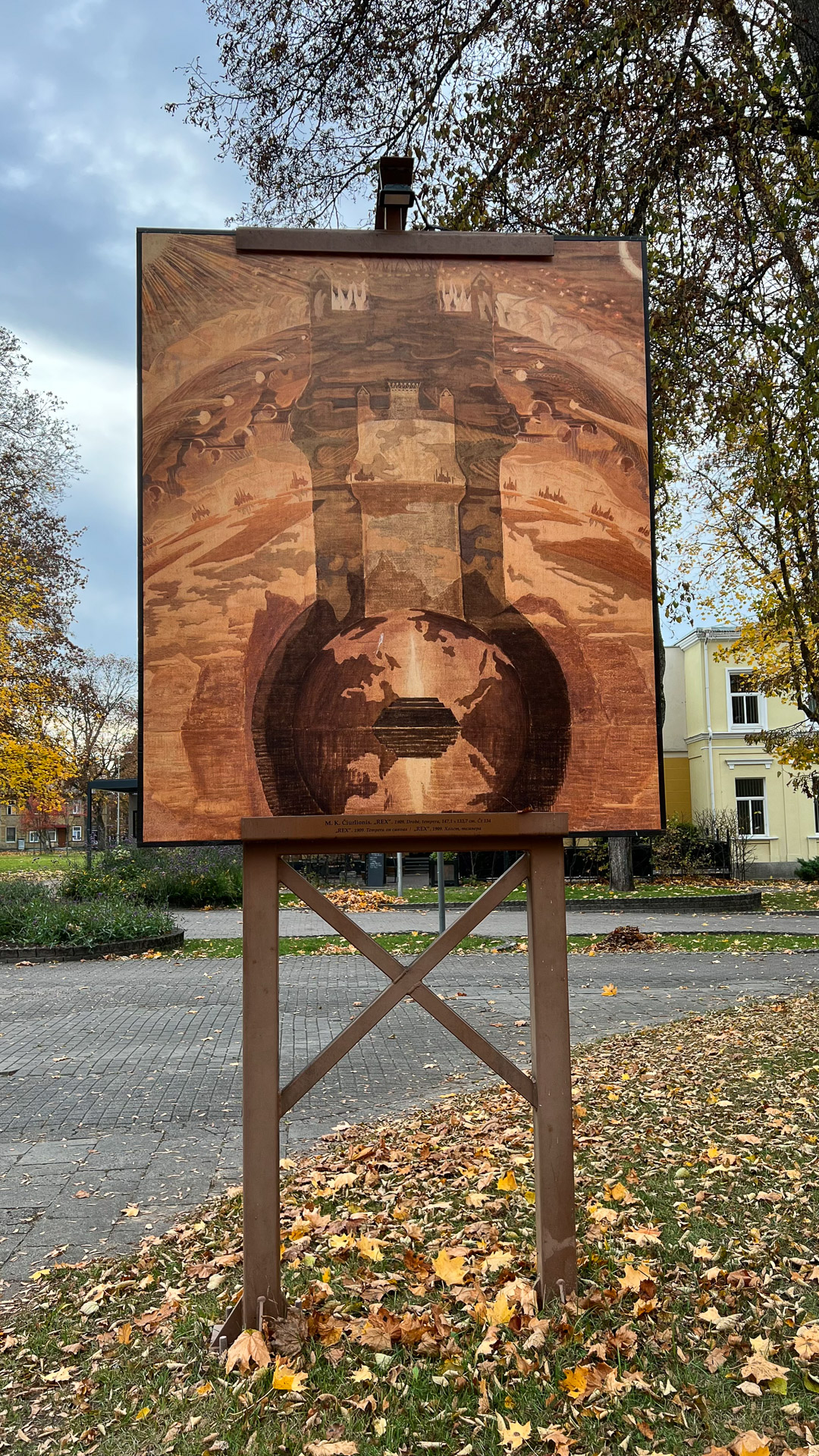 I'd never even heard of Druskininkai before visiting, and the city pleasantly surprised me. With it's close location to Vilnius it's a great city to visit for a day (or more, if you want to try some spa treatments).
---
ABOUT THIS POST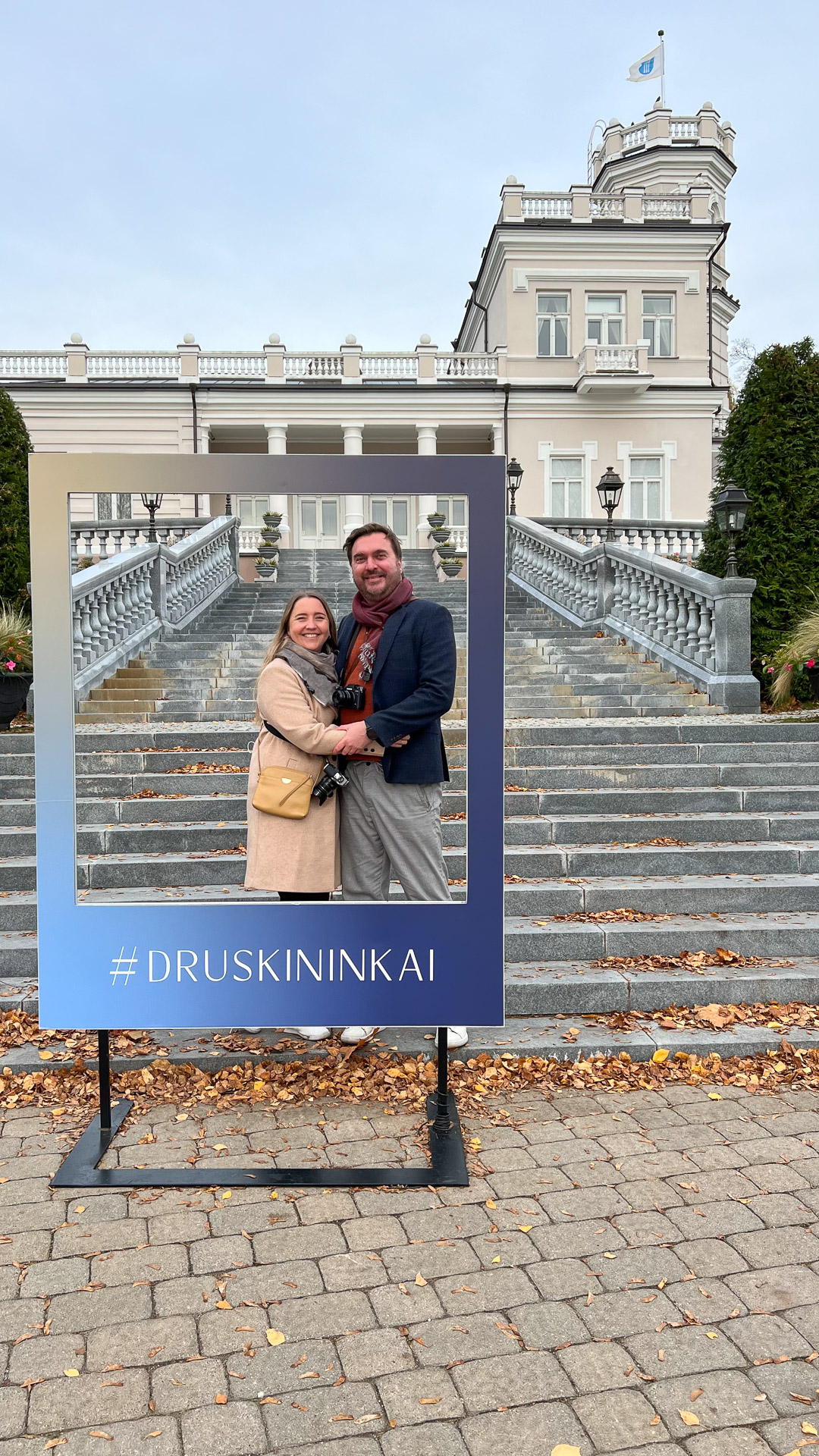 This post is written after a sponsored press trip to Lithuania, but with no direction of what to write. All things written are of course entirely based on my own experiences and are my own honest review.
---