---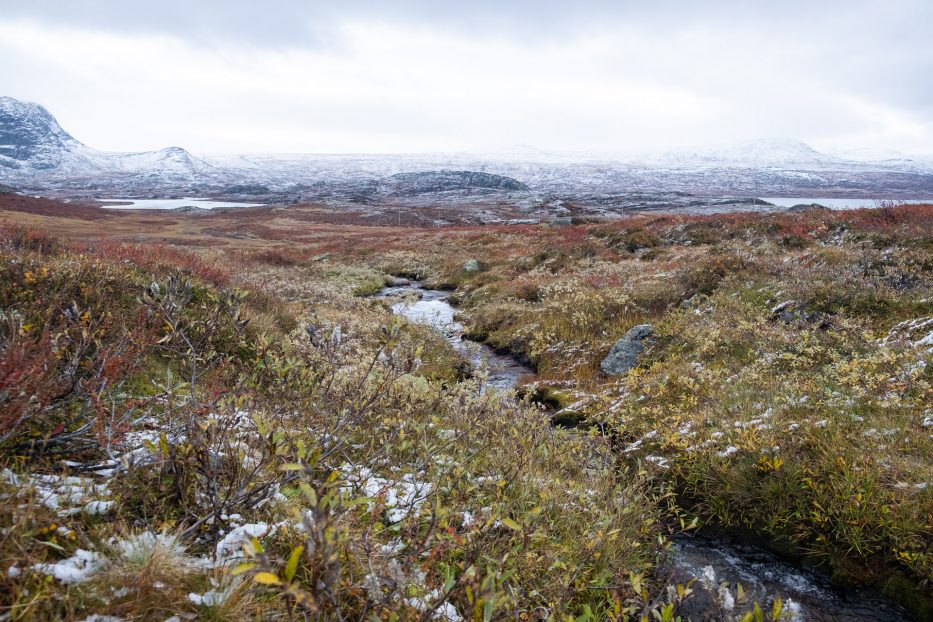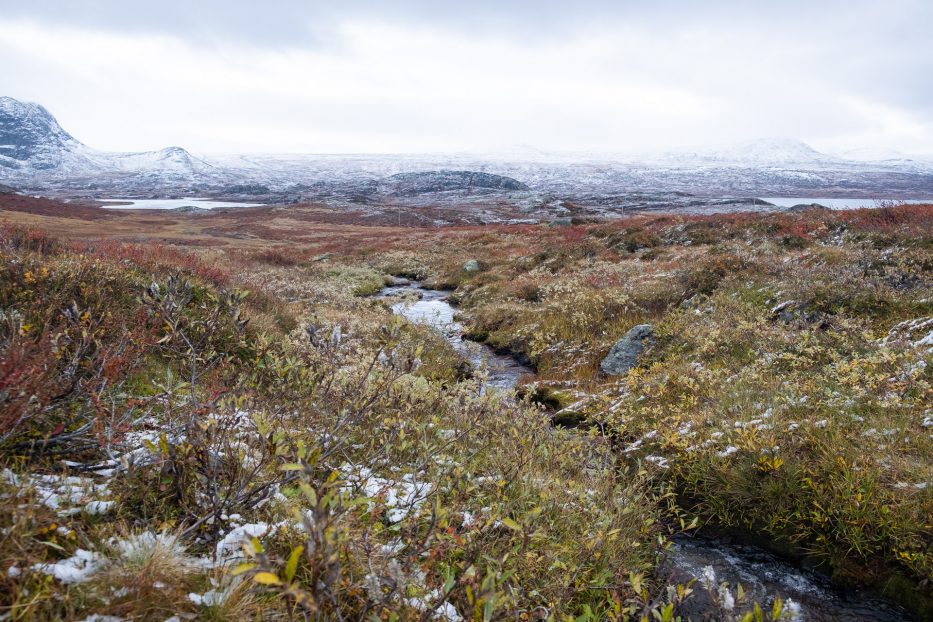 Beitostølen is, as many of you might know by now, one of my favourite areas in Norway. With the endless options of activities available there, and so many mountains to hike, it'll be ages until I'm "done" with Beitostølen. Bitihorn is one of the many said mountains which can be reached from here, one which we had yet to conquer. When the opportunity of exploring and hiking around at Beitostølen all dressed up in it's autumn colours, we of course had to take it.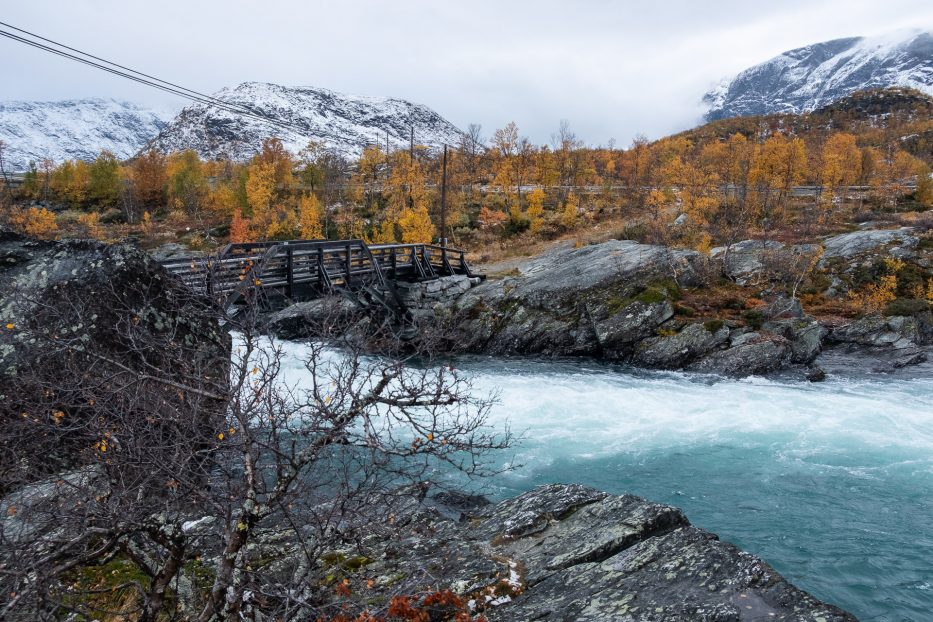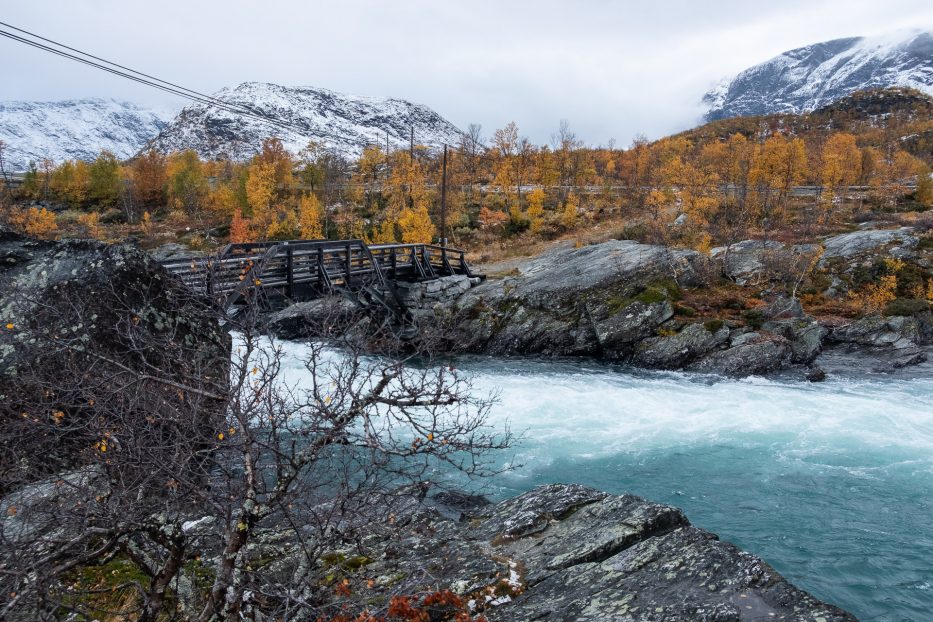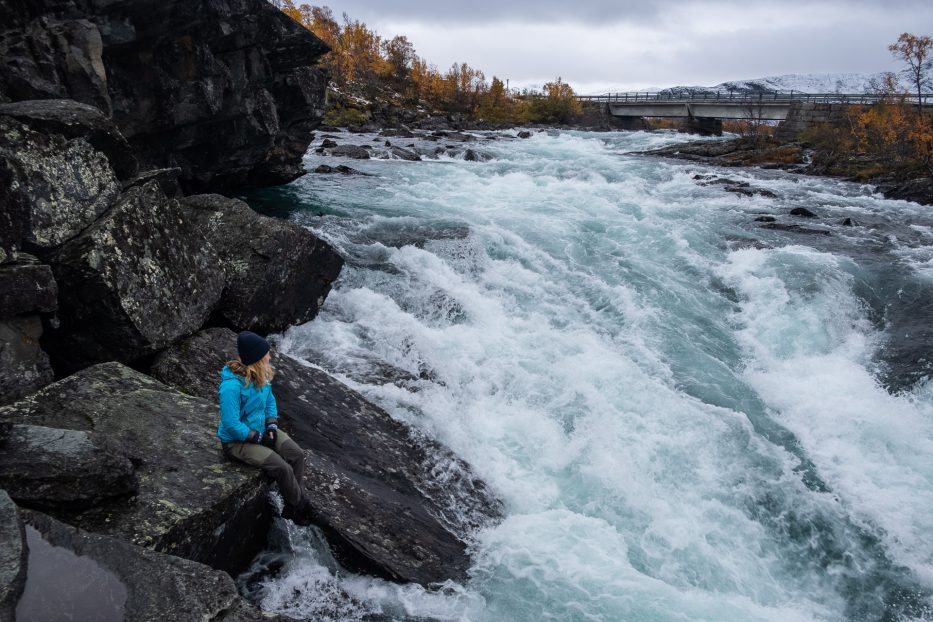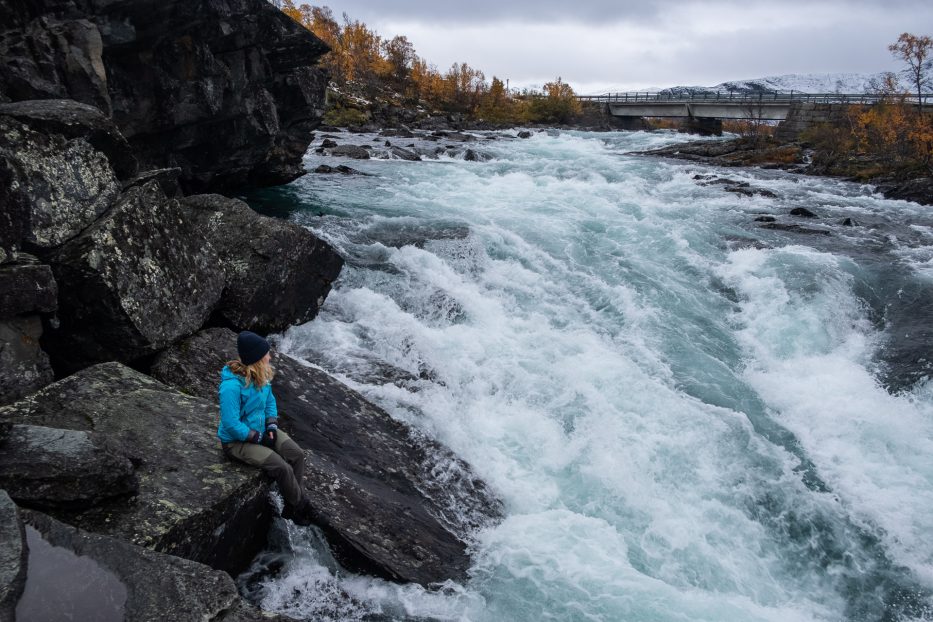 This originally was supposed to be a post about how Thomas, Ingeborg and I went hiking Besseggen, one of the most famous hikes in Norway. However – faith (or the weather Gods?) wanted it differently this time. Due to heavy rain, fog and even snow(!) we had to postpone our hike until next season. After all, it's important to follow the Norwegian mountain code!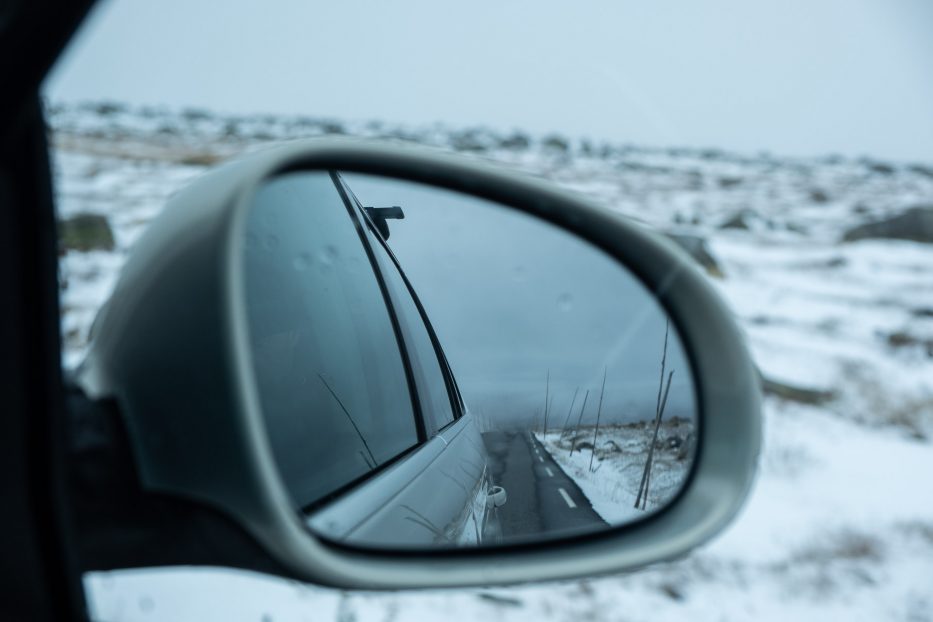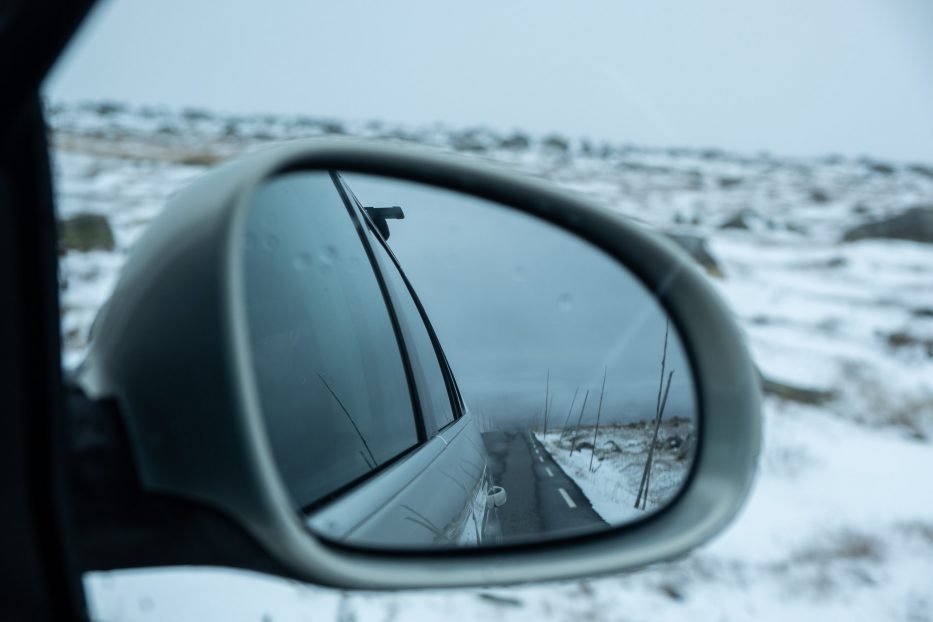 Although our original plan for Besseggen fell through, Radisson Blu Beitostølen was more than happy to host us for the weekend. So we made up an alternative plan, and decided to postpone the Besseggen hike for next season.
---
This is what we spent our weekend doing:
Explored Valdresflye covered in autumn colours and snow
Having a waffle pit-stop at Flye 1389
Eating traditional Norwegian food at Bessheim fjellstue
Conquer mount Bitihorn (1607 metres above sea level)
Spending some quality time and eating at Radisson Blu Beitostølen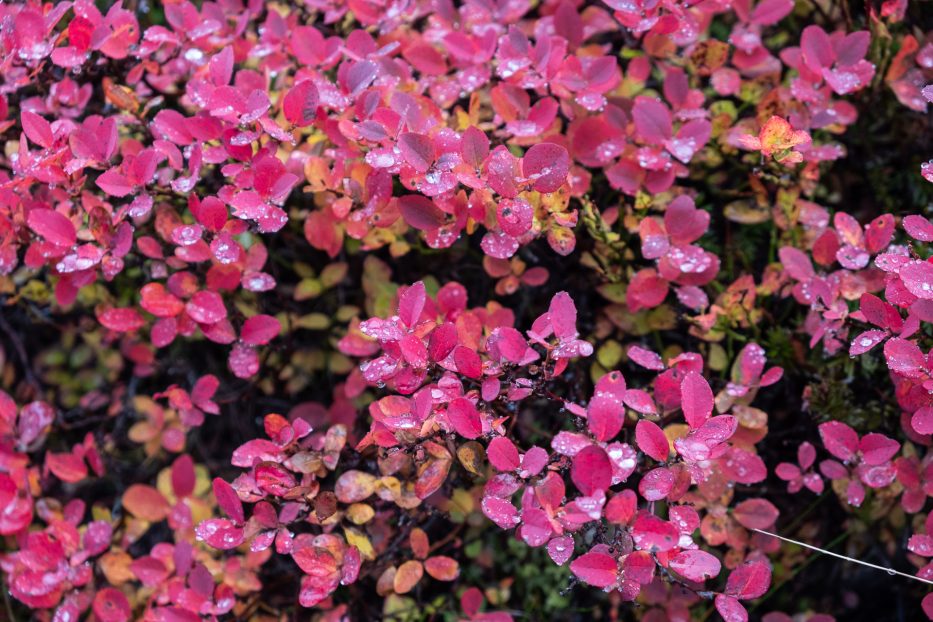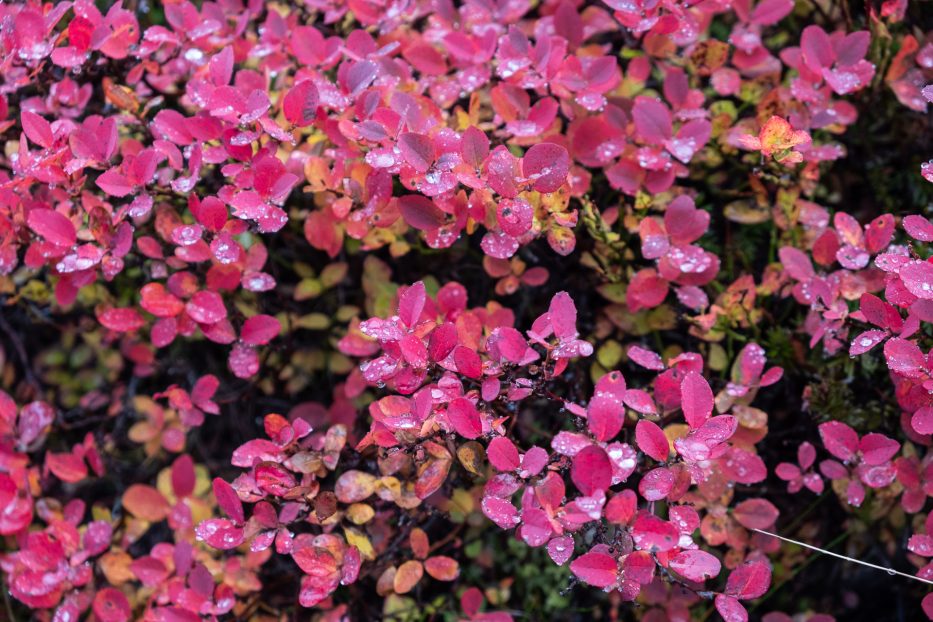 ---
Valdresflye covered in autumn colours and snow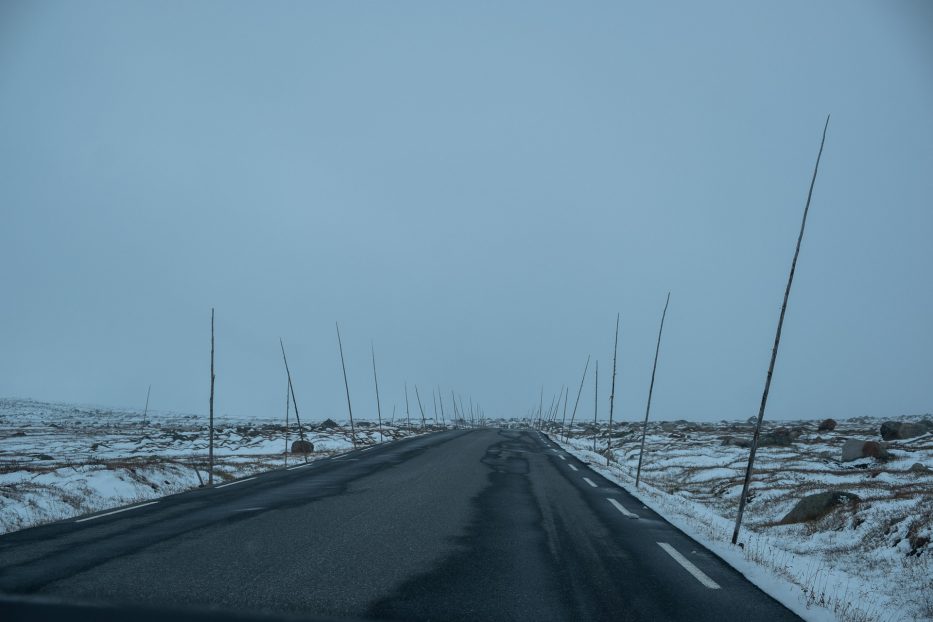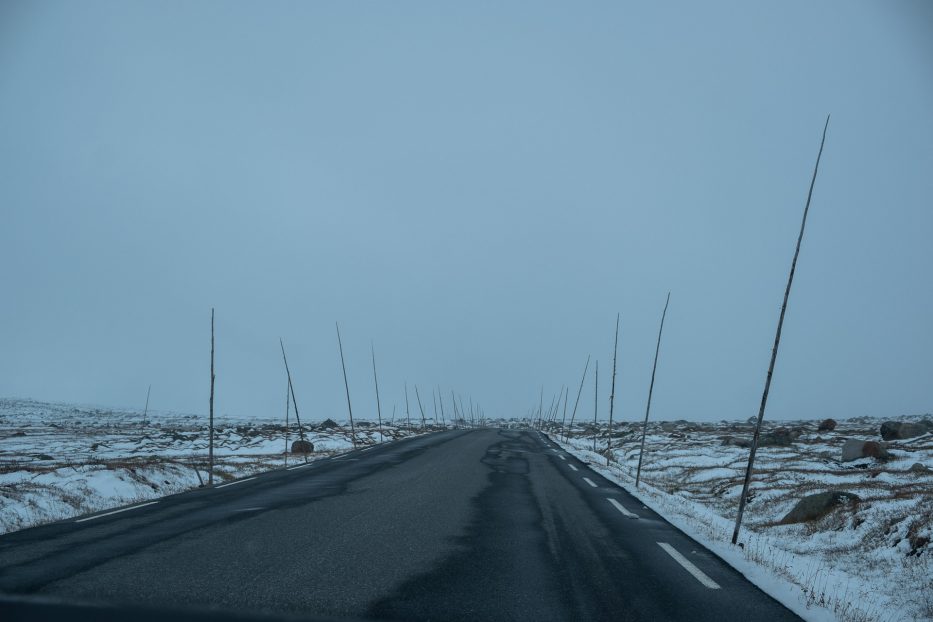 Valdresflye and it's surroundings is quite the scenic view. To get here we got in the car and drove the short distance up from Beitostølen to have a look. The road here leads you over a mountain range pass, with tall mountains in every direction.
It had snowed during the night before we visited, and so we were gifted with stunning sceneries of the autumn colours with tiny specks of snow in it.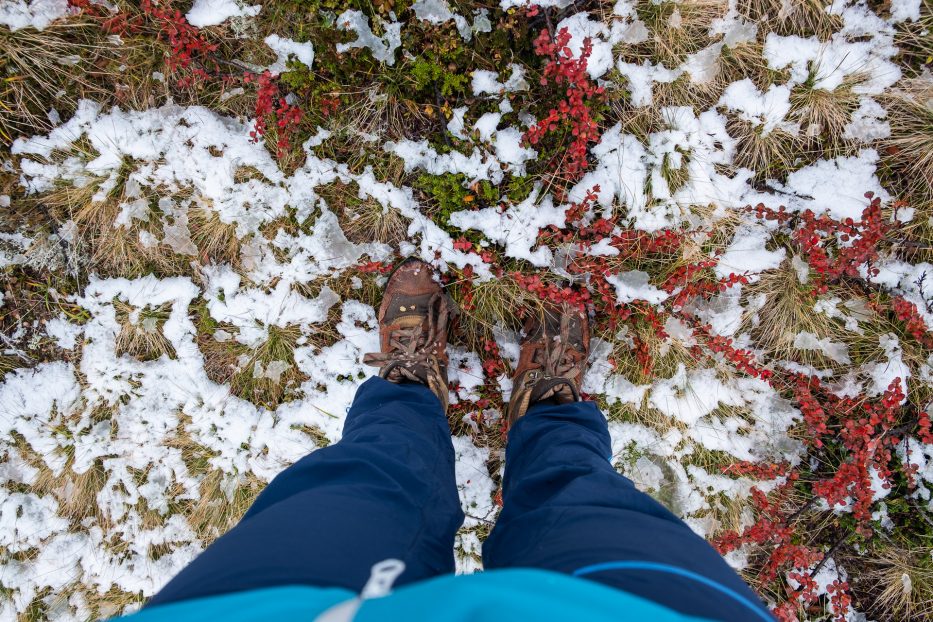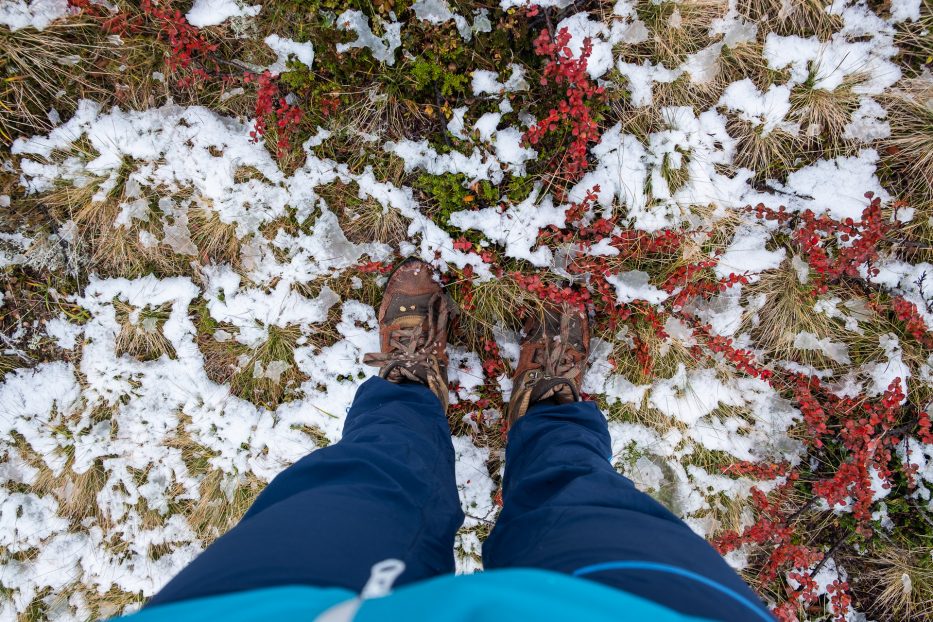 ---
Flye 1389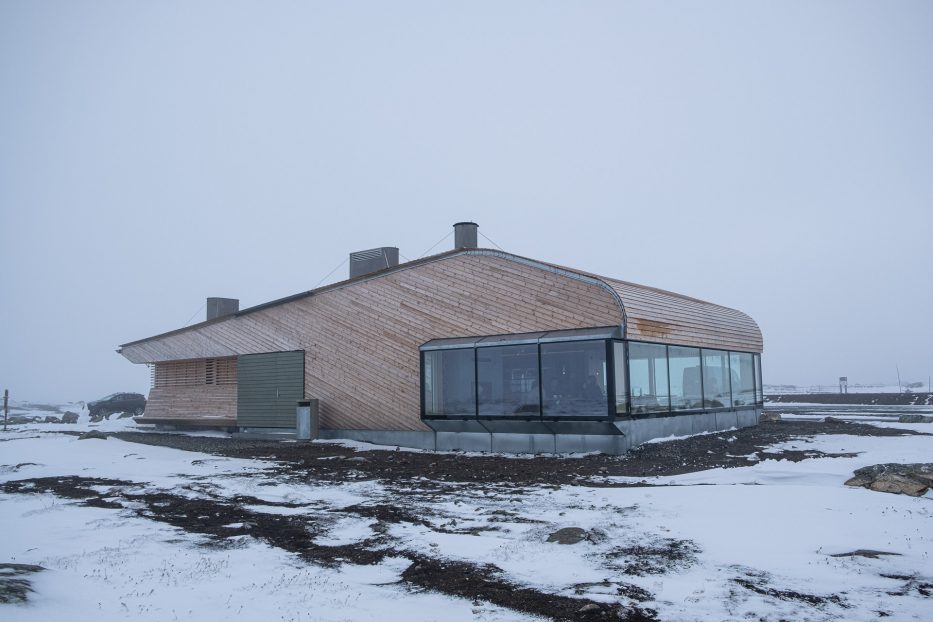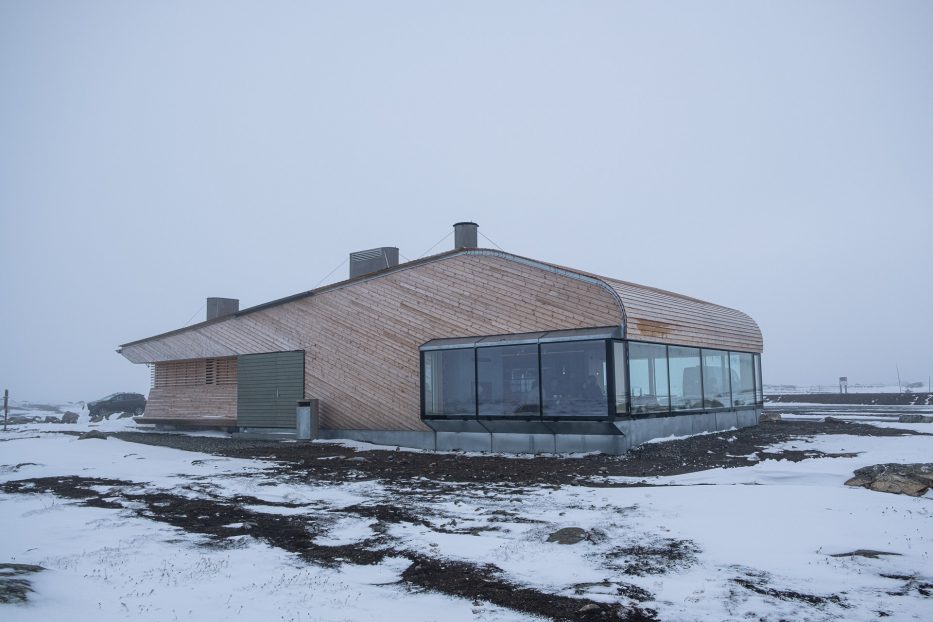 After several stops and smaller hikes, we were getting close to the DNT-cabin Flye 1389. The fog laid as a thick carpet around us as we slowly drove over Valdresflye. Outside Flye 1389 the snow laid thick – and a freshly made snowman welcomed us as we walked around the cabin.
This was our second visit at Flye 1389, and this time we were pleasantly surprised with the fact that they did indeed have gluten free waffles for sale. With a waffle and some coffee on board we were ready to continue our adventure.
---
Bessheim fjellstue
Silje from Radisson had recommended a lunch break at Bessheim fjellstue, which is a traditional mountain cabin from the late 1800's. As we already had our dinner scheduled for later at Radisson, we decided to go for a smaller lunch, sharing some traditional dishes such as sour cream porridge, cured meat and potato salad. The food tasted heavenly after our journey over the mountains (which really were not a long nor hard quest, but let's be honest, food always tastes better after you've been outdoors), and after a pleasant lunch we got back in the car.
Hiking mount Bitihorn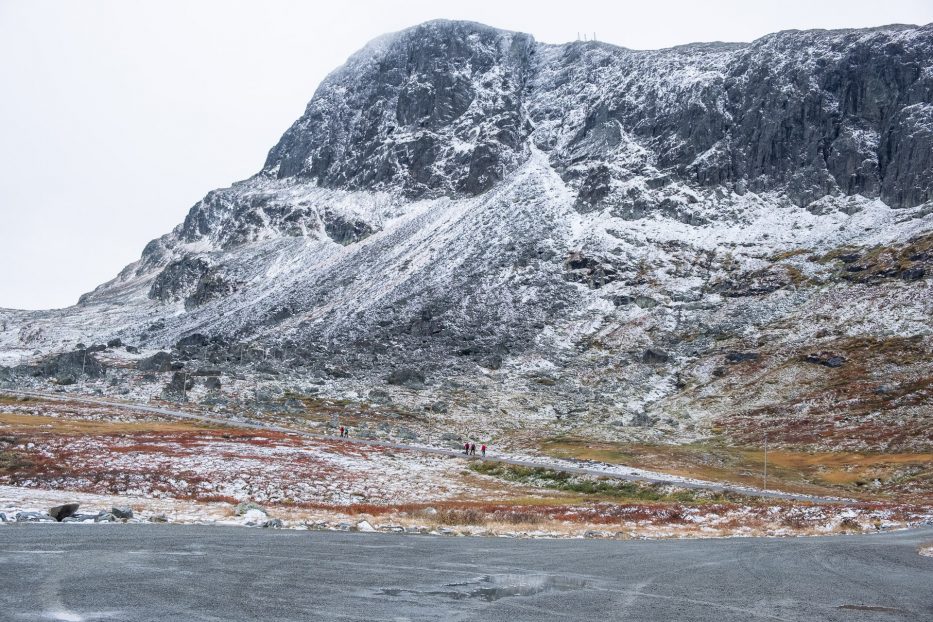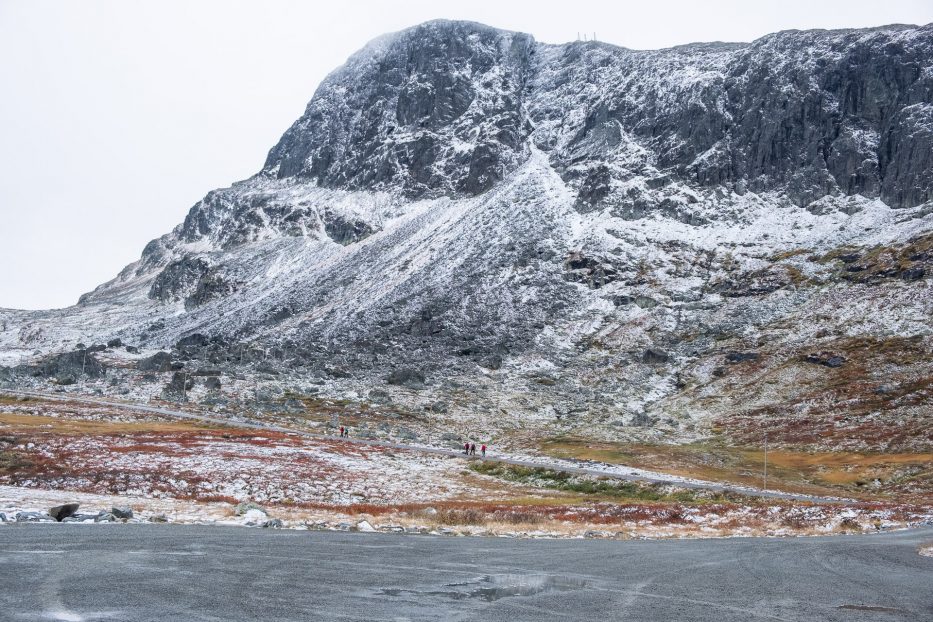 That we would go hiking Bitihorn was actually a decision made on a whim. After our day exploring Valdresflye, where we passed Bitihorn in the morning, we passed it again in the afternoon on our way back to Beitostølen. The snow, which had fallen during the night before, had already almost disappeared. As we passed the mountain, several people came running(!) down the steep road from Bitihorn. "I wonder how long that hike would take?" I said, mainly thinking out loud as we passed. "Seems like people have done it even today with it's weather condition".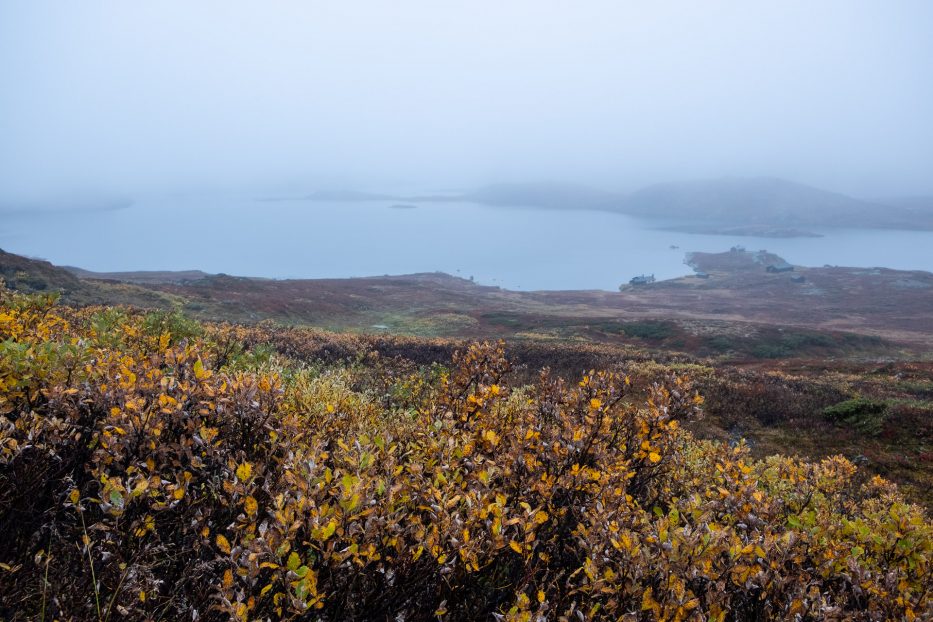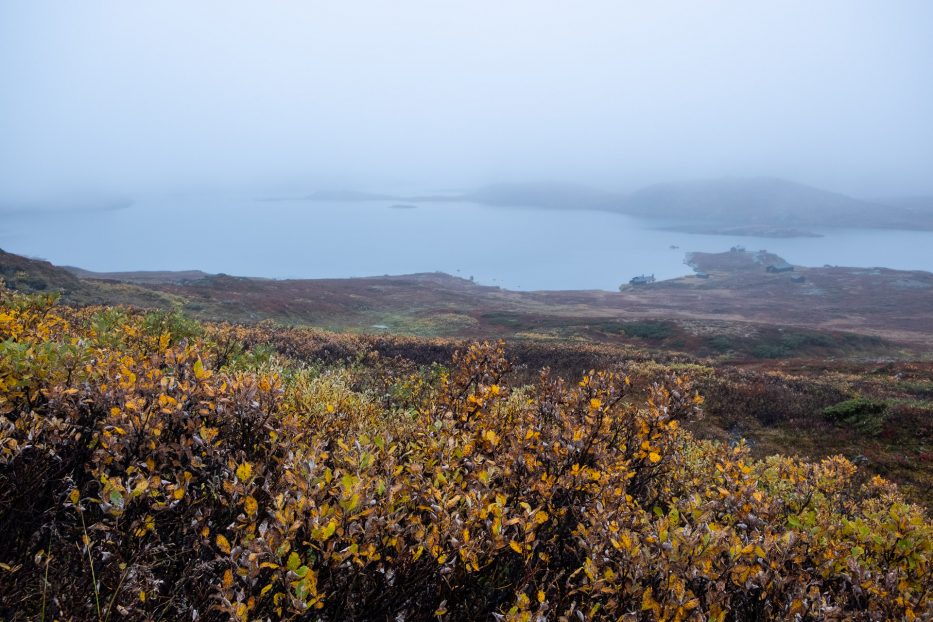 And so the seed was planted. After a bit of googling, we figured the hike would take us about 2-3 hours each way, and could be done from both sides – one way being rather steep, and one more like a normal hike. We decided to give the less steep option a go, just in case it was slippery. Worst case we would not be able to reach the top, and return back to start, or we would not get a magnificent view from the top due to the forecasted cloudy weather. But as the hike was not that long or challenging, we figured it would still be worth it to just get some fresh air and movement, and redo it later for that top view.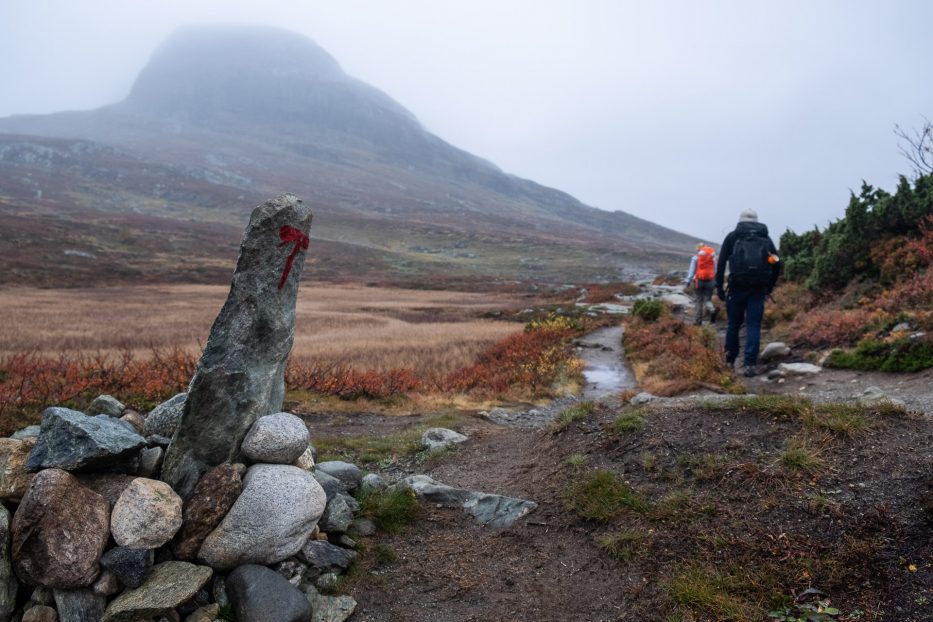 Sunday morning we got up, had some breakfast, made lunch and packed our bags. It was rather foggy, but no snow this time, and we left our car feeling motivated for our hike. Mount Bitihorn was in front of us (somewhere, barely visible amidst the fog), and the fog made the autumn colours really pop.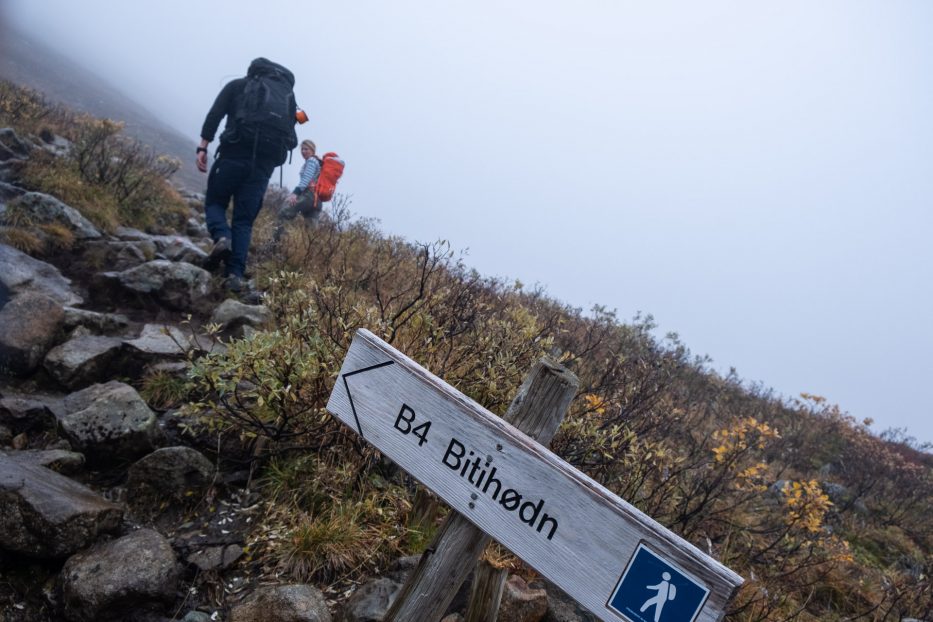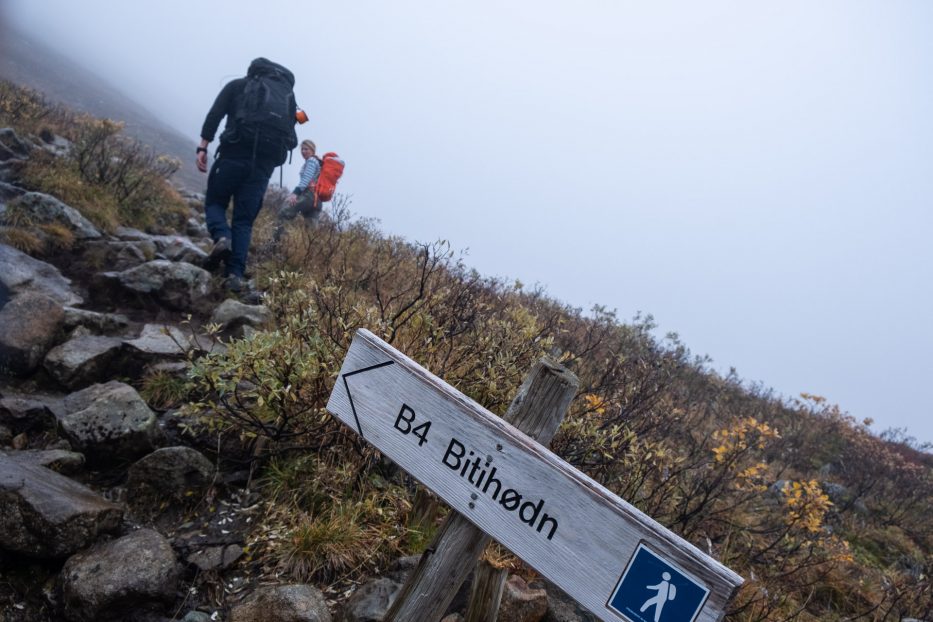 The air was fresh and the sun was shining, our spirits high and loads of snacks and warm clothes were packed in our backpacks. As we reached up higher in the mountain the fog grew thicker around us. The peak of Bitihorn laid in front of us, barely visible in its grey coat. Luckily, DNT has marked the path with red rocks on the ground, so we had something to follow, and safely arrived at the top.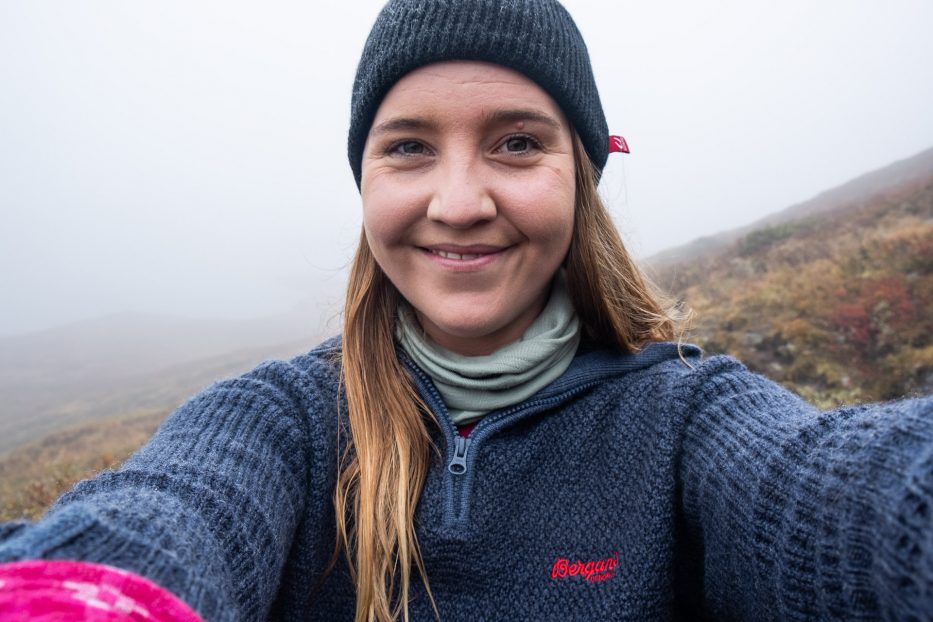 At the top the visibility was around 0%, with heavy winds and snow blowing. We quickly got some selfies to document the event while admiring the lack of view, then walked a bit down again to seek shelter. We found a nice place for a quick lunch, before we headed back down again to the car.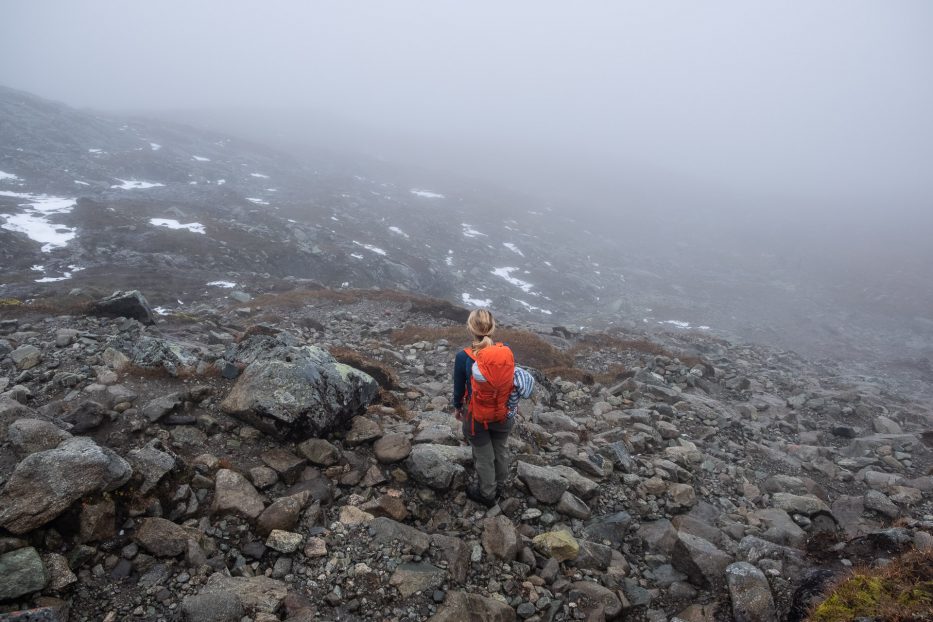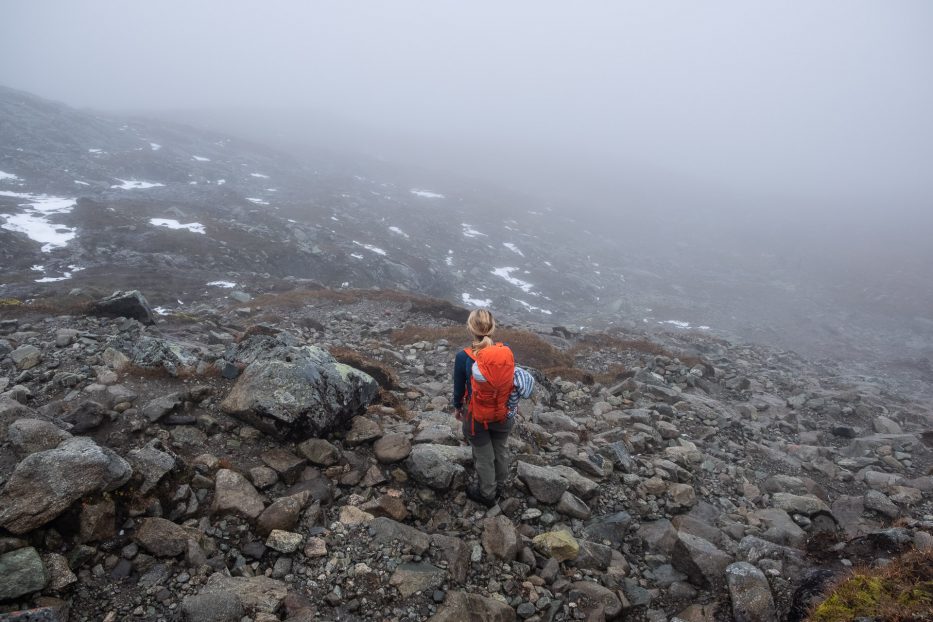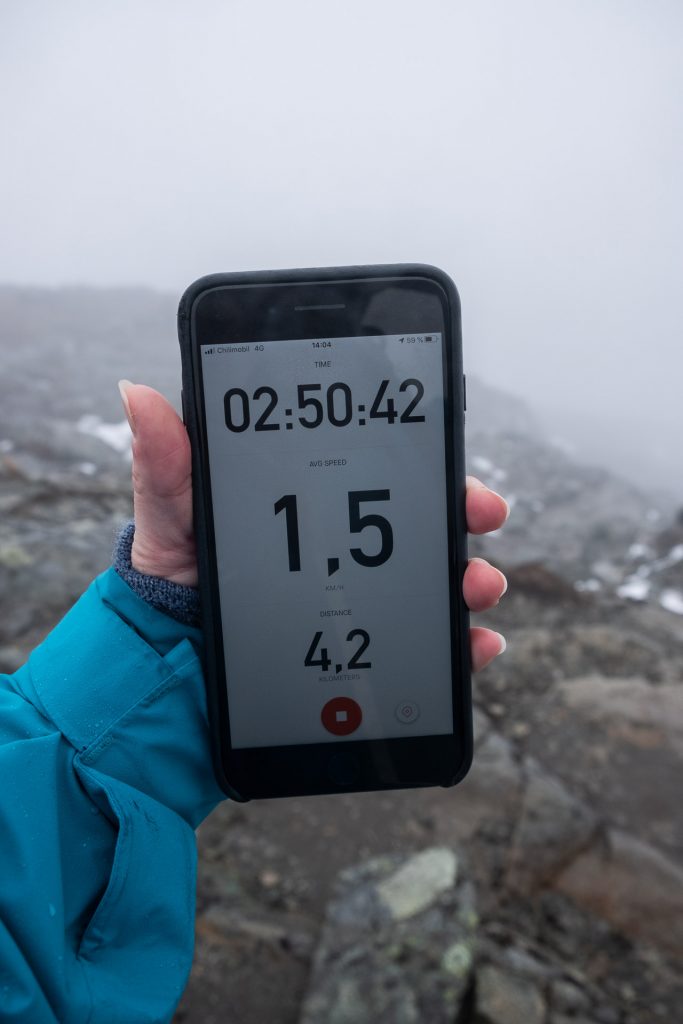 Although we did not get any top view from this hike, it was great to get moving and get some fresh air. I guess this just means we'll have to re-do the hike at some other point. The same thing goes for another go at Besseggen. I have high hopes for the hiking season of 2021.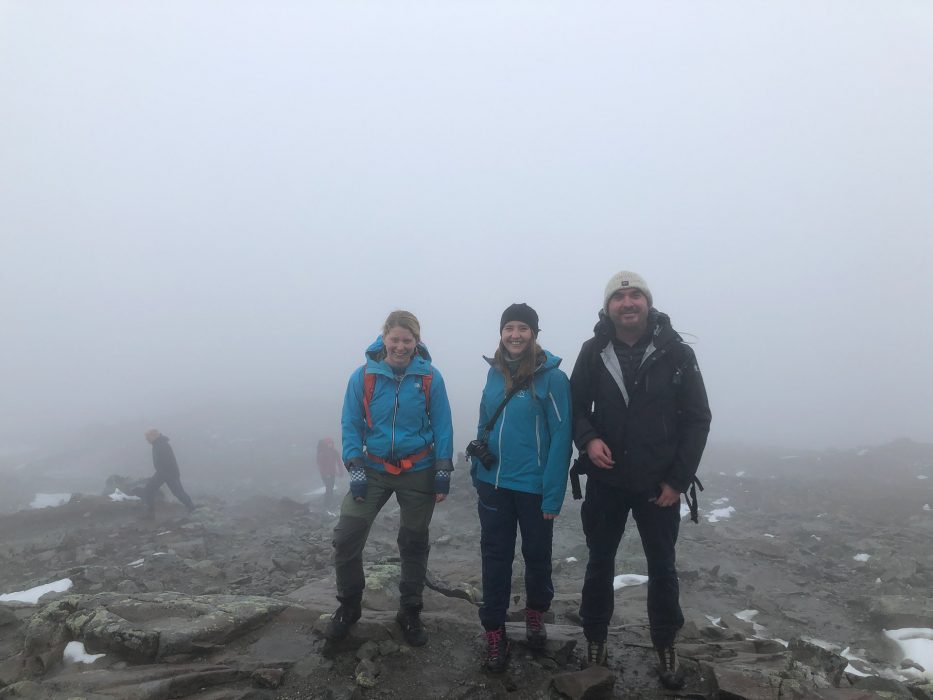 Some quick facts about Bitihorn
Height: 1607 metres above sea level
Alteration: 550 metres
Access: Parking spots available at the bottom. Payment of 50 NOK, sent by VIPPS
Estimated time of hike: Between 2-4 hours (one way)
---
Looking for more things to do at Beitostølen?
Look no further!
During the winter season, Beitostølen is the ultimate destination for those who loves skiing.
However, skiing is not your only source of entertainment if you decide to visit during the white, cold months. Here's some recommendations for a ski-less winter holiday.
If winter is not your favorite season, you you'll find plenty of things to do at Beitostølen also during spring, summer and autumn. Why not try bob sledding, have a hiking experience or two or go for a swim in a small pond? For those of you who feel a bit adventurous, and don't mind heights, the Synshorn Via Ferrata is something I recommend 100%.
---
ABOUT THIS POST
This post is written after a sponsored stay at Beitostølen Resort, but with no direction as to what to write about after. All things written are of course entirely based on my own experiences and my own honest review.
---