From the bustling streets and markets to the regal grandeur of Buckingham Palace, there is always something to see and do in this vibrant metropolis. Whether you're a first-time visitor or a seasoned traveler, London is a destination that will leave a lasting impression on you.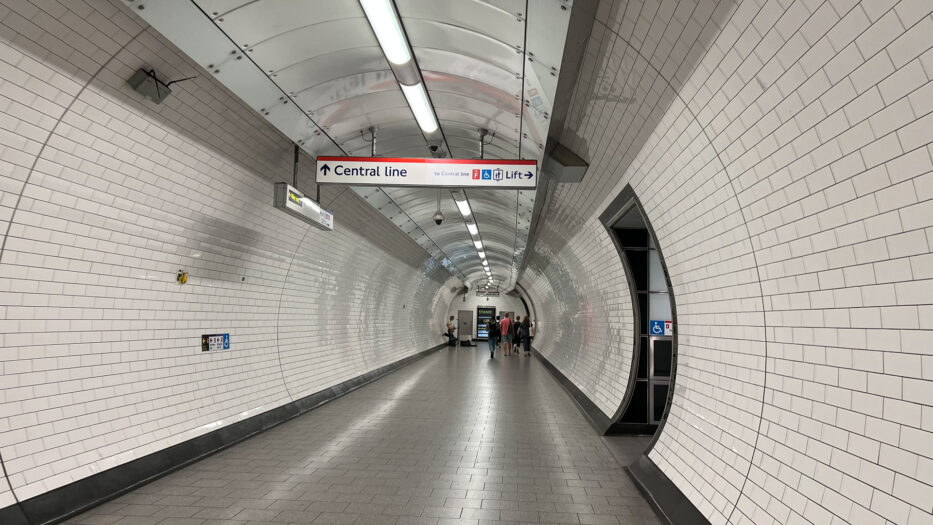 London is one of my all time favourite cities. Not only is it one of the most iconic and historically rich cities in the world. I never get tired of London's great variety, being its places to go, flavours to taste, people to watch or impressions to have. In this post, I'll be sharing some of my top tips for making the most of your trip to this incredible city.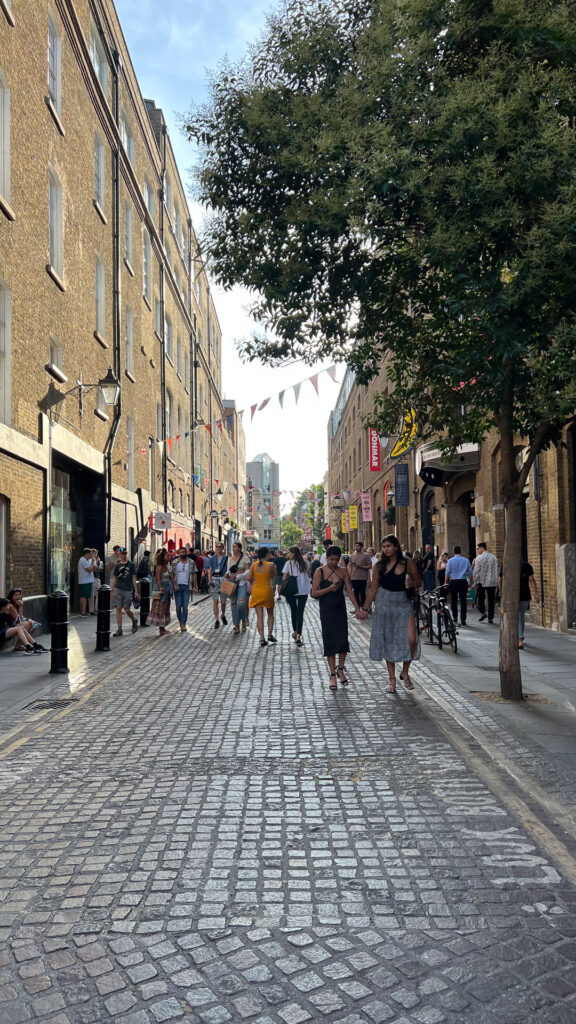 What to see, do and eat in London – this is my London travel guide:
---
Participate in a free walking tour
A free walking tour is, if you ask me, the perfect way to get a first glimpse of the city you're visiting. You meet up at some specified destination at a certain time, and a guide shows you and the other participants around. Along the walk you usually get fun-facts about the city and you might find some places you want to go back to later on (remember to write them down or save the locations on your phone).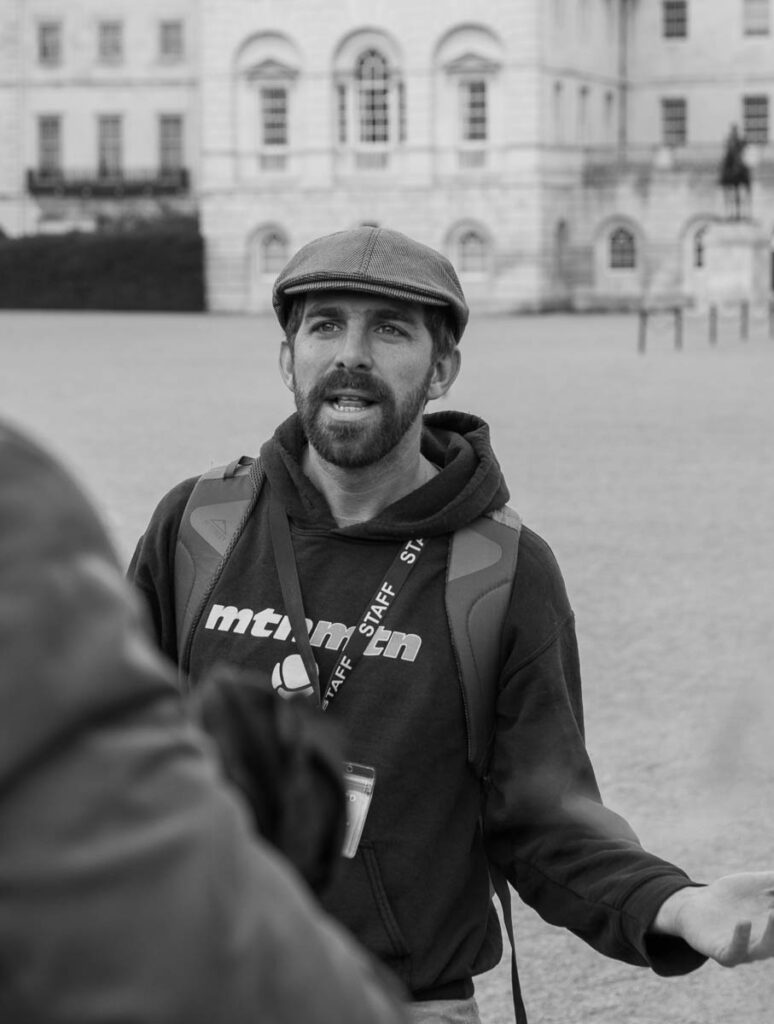 I participated on a free walking tour last time I visited London. It's a great way of ticking off some of those obvious tourist spots, as well as seeing other places and learning stuff you otherwise might not have gotten to. A free walking tour is also highly recommended for those of you traveling solo – there's usually a lot of people alone on these walks, so you might get a new friend or two.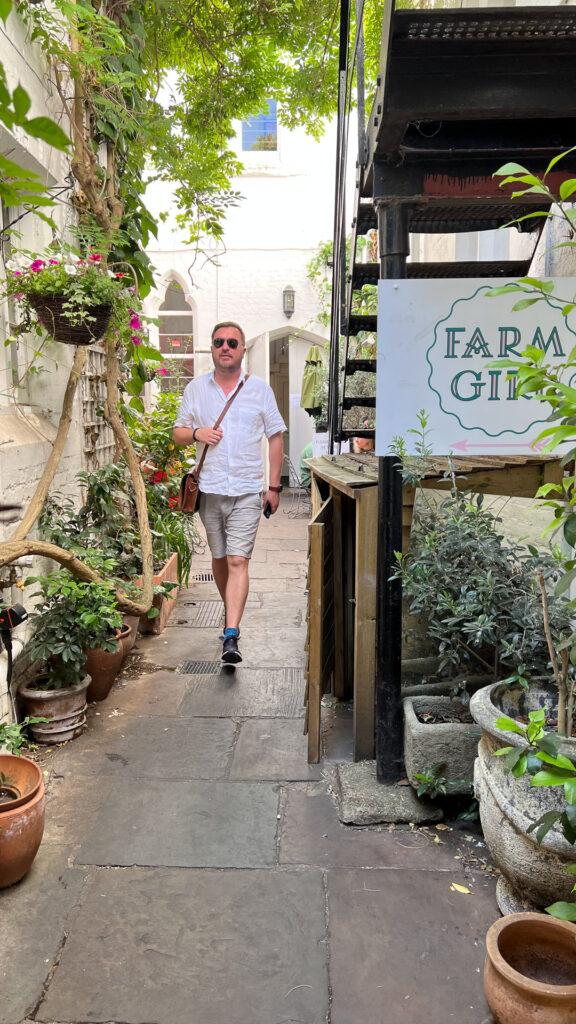 ---
Cover London's obvious main sights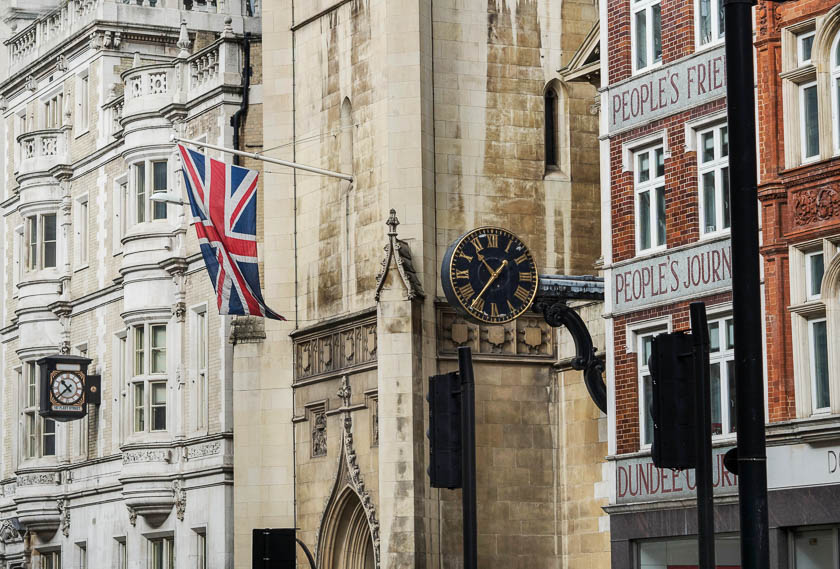 London is a city that is rich in history and culture, and it is home to some of the most iconic landmarks in the world. Once you find yourself in London, make sure you get to see at least some of these main sights: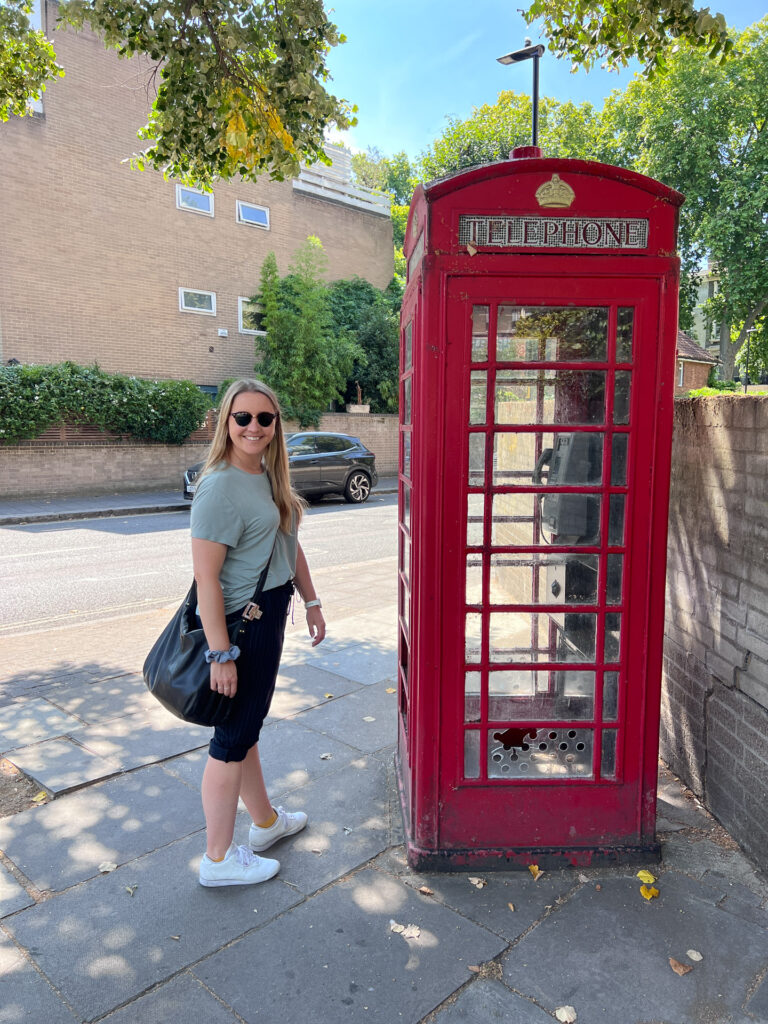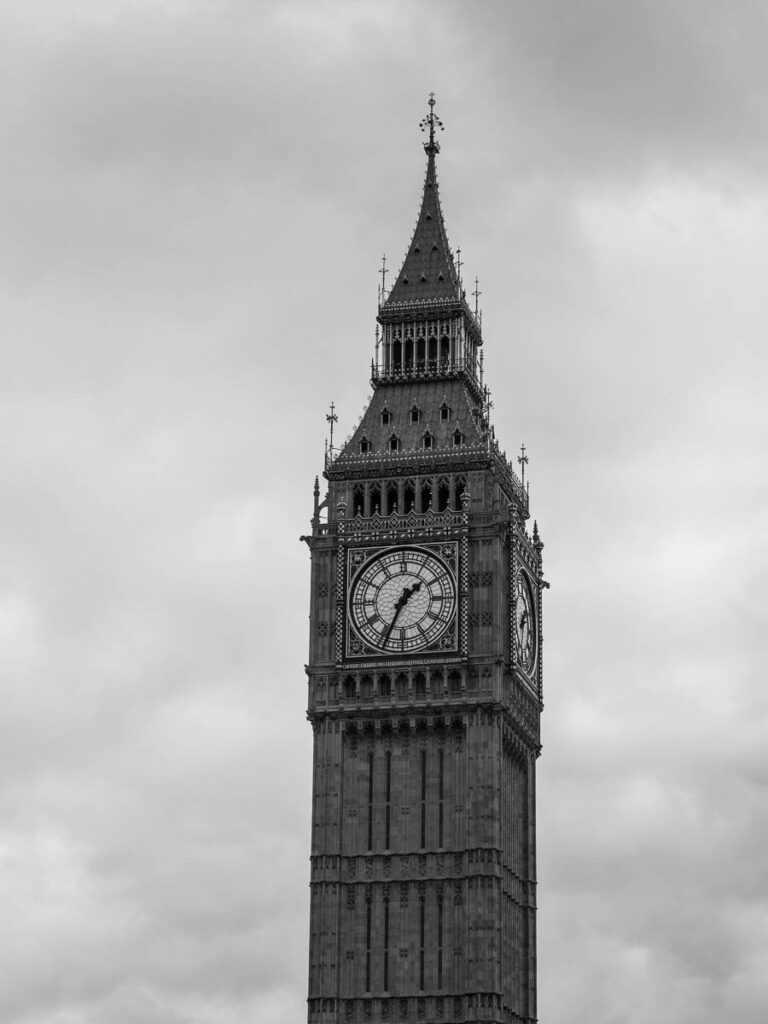 Big Ben
This famous clock tower is located at the north end of the Palace of Westminster and is one of the most recognizable landmarks in London. The clock tower is 96 meters tall and is an important symbol of British culture and heritage.

London Bridge
London Bridge is located on the River Thames and connects the city of London with Southwark. The current London Bridge was built in 1973, but there have been several bridges on this site dating back to Roman times.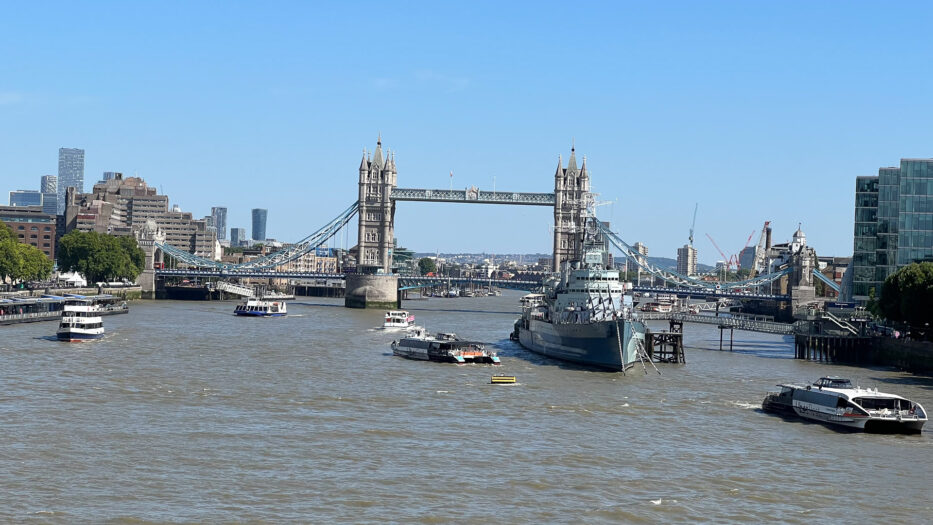 Tower Bridge
Tower Bridge is one of the most famous bridges in London and is located close to the Tower of London. Both London Bridge and Tower Bridge can be enjoyed either on a stroll, or from a boat on the river Thames.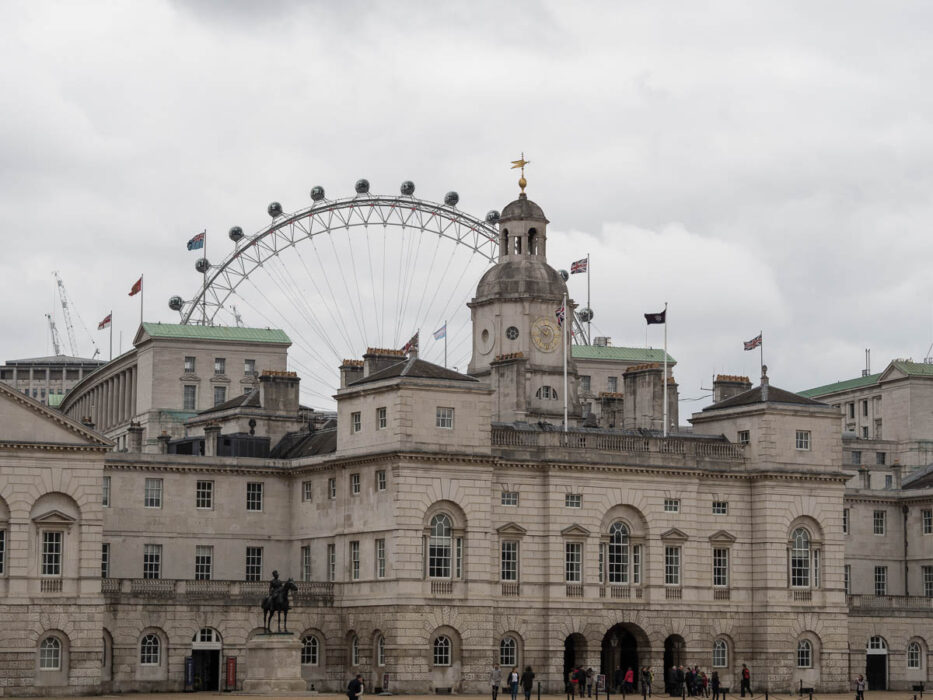 London Eye
The London Eye is a giant Ferris wheel located on the South Bank of the River Thames. It's 135 meters tall, and you can buy a ticket to go for a ride, which gives you a great view of the river and several of the important landmarks of London.
Buckingham Palace
Last but not least: Buckingham Palace is the London residence of the British monarch, and it is located in the City of Westminster. Visitors can take a tour of the palace during the summer months and see the Changing of the Guard ceremony.
---
Do a canal boat ride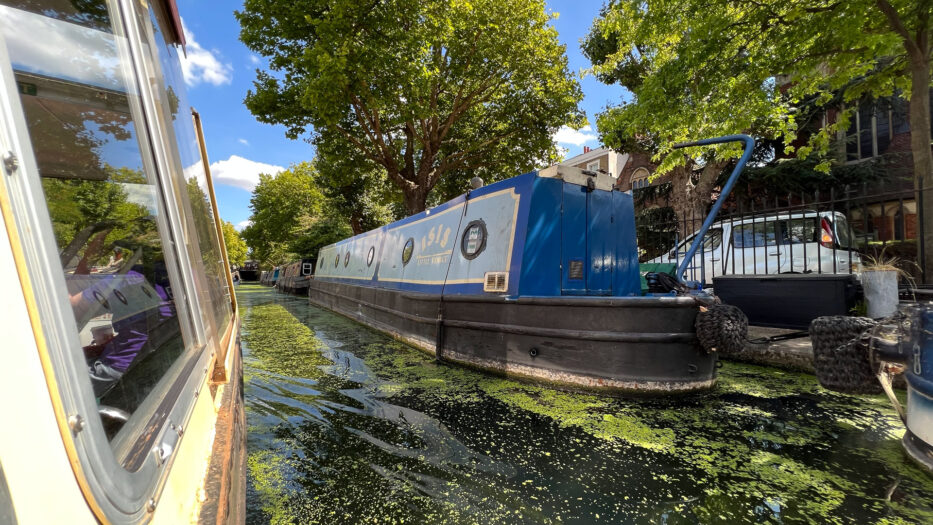 The canal boat ride between the area of Little Venice and Camden market is one of my favourite activities to do in London. First of all, because Little Venice is an absolutely gorgeous area. Second, because the ride is fun. The guide gives a lot of fun facts along the way, and British humor is brilliant!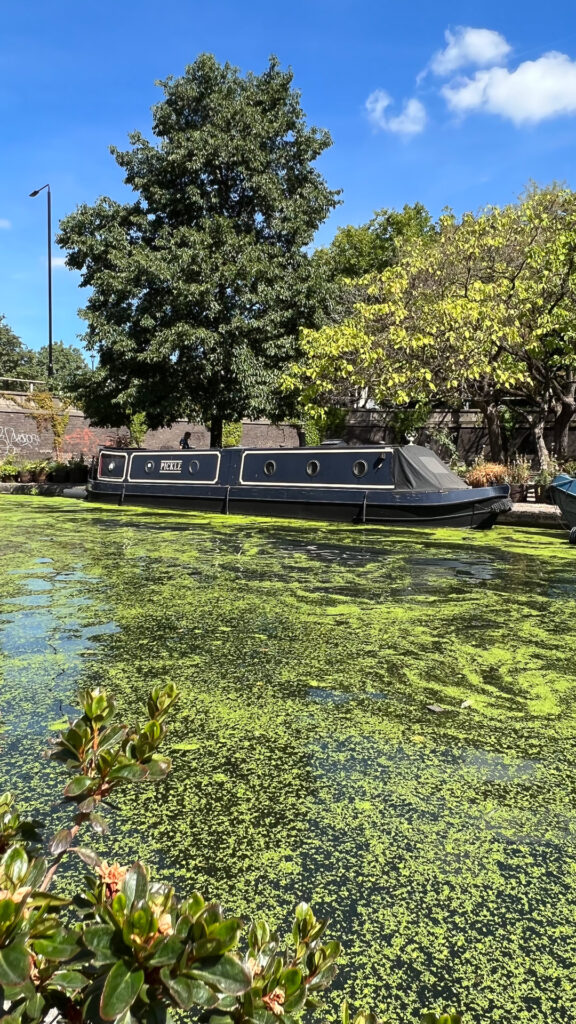 And last, but not least because you end up at the Camden market, which is a fun and busy area, filled with stalls, restaurants and pubs.
---
Admire Portobello Road and Notting Hill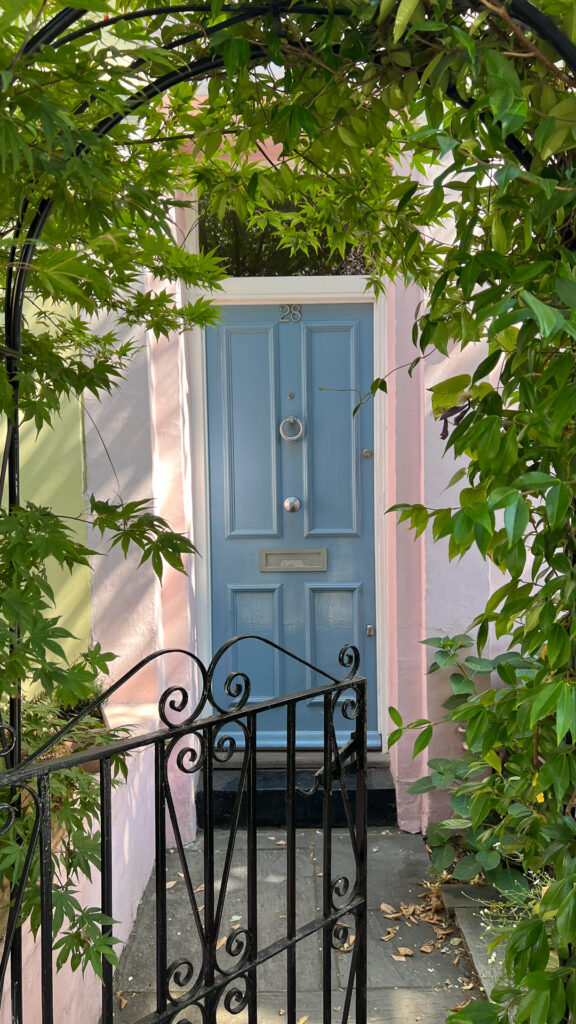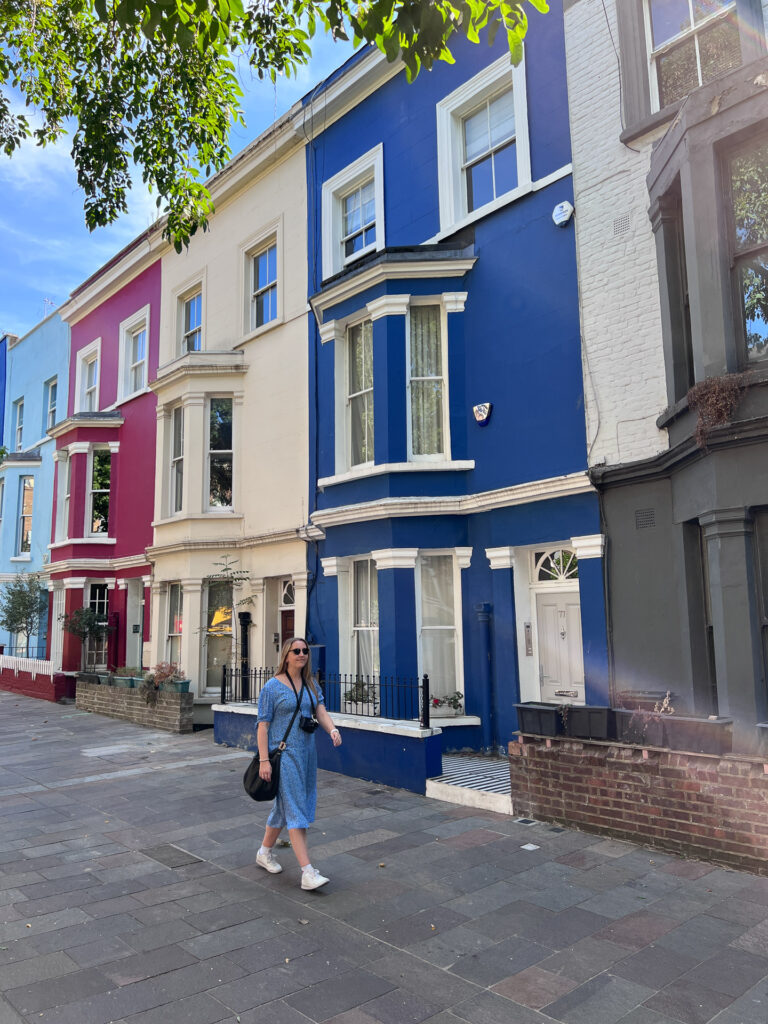 With it's pastel houses and general pleasing aesthetics, this area is perfect for everyone who loves architecture, or simply wants beautiful photos (or even selfie backdrops) for Instagram. The market at Portobello Road is also worth walking by while in the area.
---
Explore the magic at the WB Tour – a must for all Harry Potter fans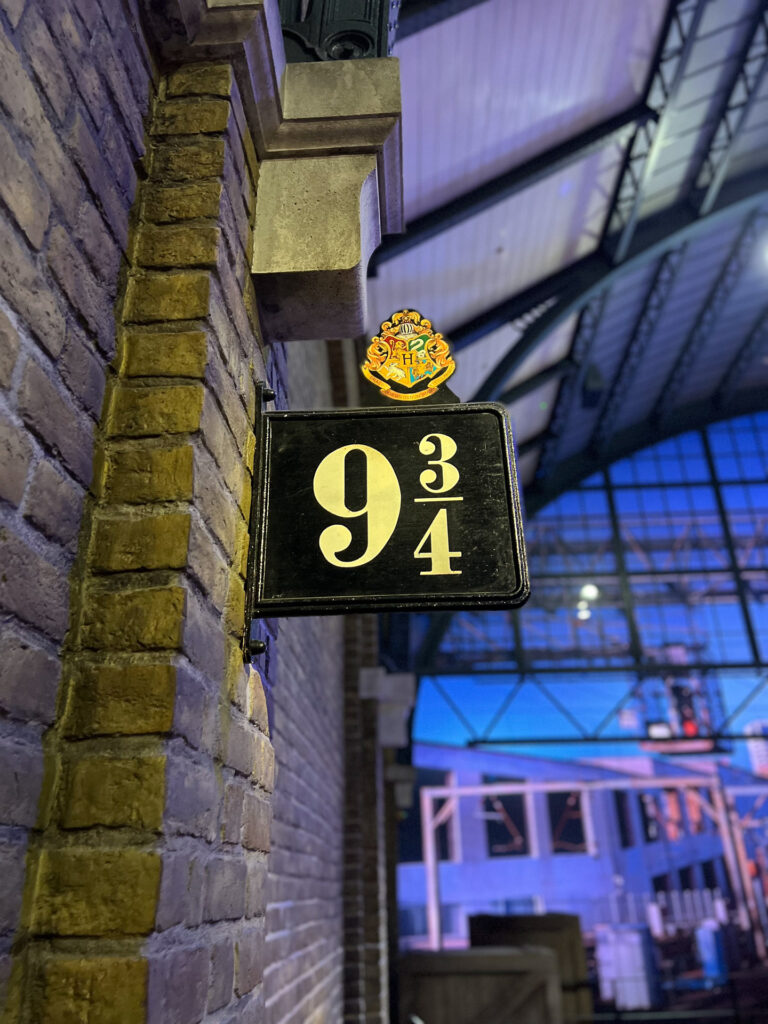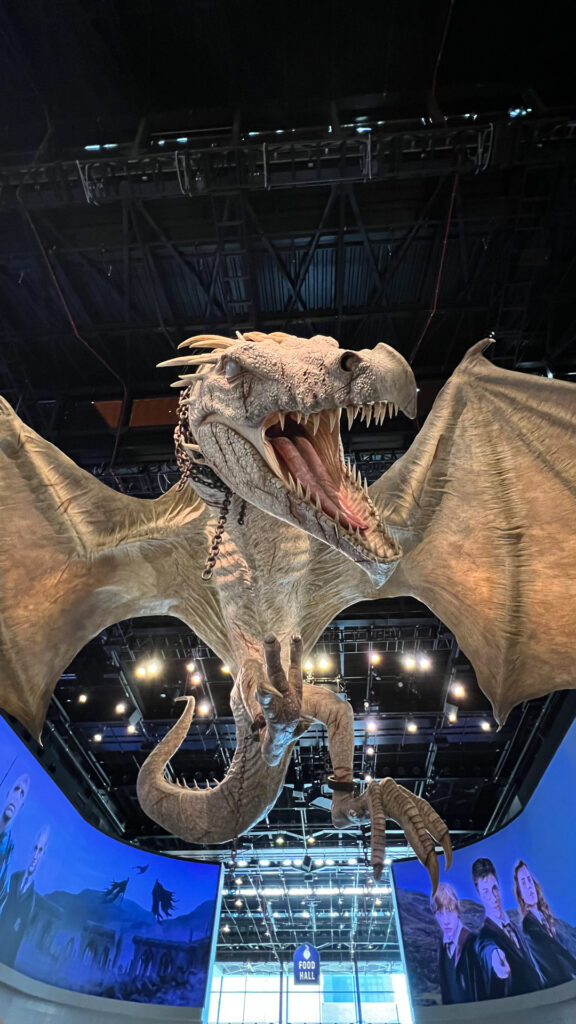 Last time I visited London, back when I traveled solo for the first time, the one thing I wished I'd gone with someone was to the Harry Potter studio. I've grown up with the Harry Potter books (and later films), and now my younger brother is a major fan as well. Of course this meant we had to make time for the WB Tour in London – and so should you, if you are a Potterhead.
---
Visit some of the many London markets:
Camden market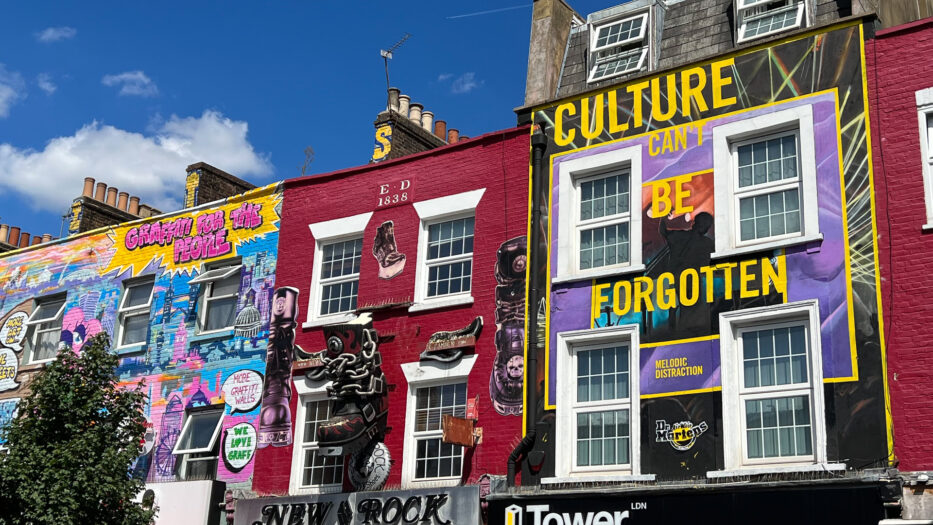 The Camden Market is one of the most popular markets in London, known for its eclectic mix of street food, independent shops, and live music. Here you can find everything from traditional British fare to exotic international dishes.
Seven dials market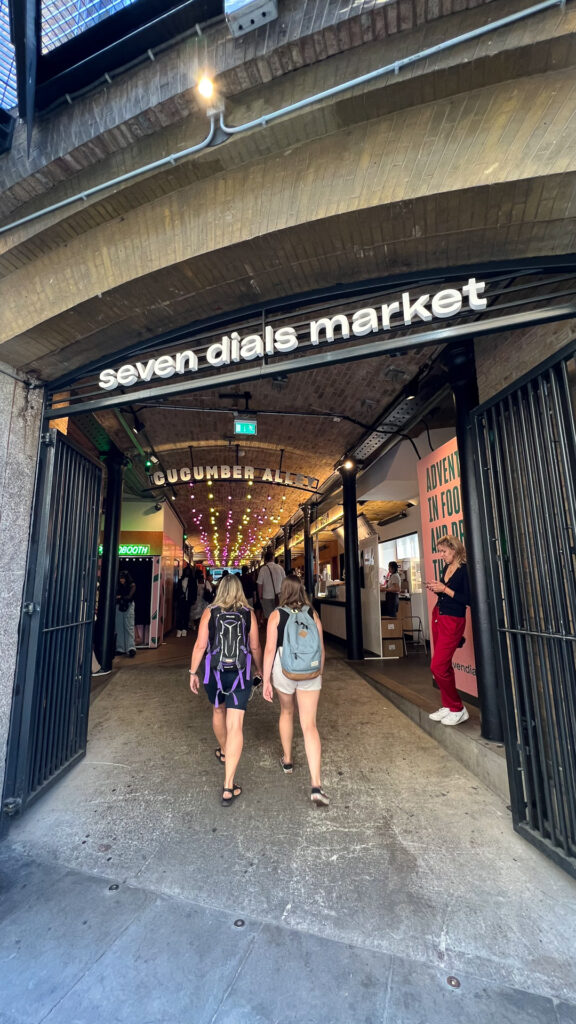 Another great market for foodies is the Seven Dials Market, located in the heart of Covent Garden. This market features a variety of street food vendors, as well as independent shops selling artisanal food and drink.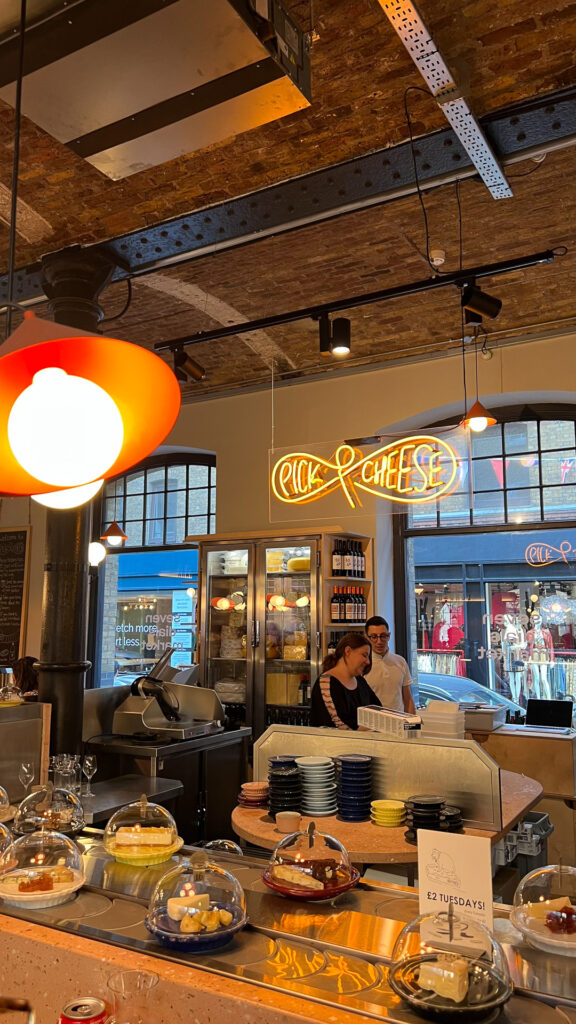 Make sure you don't miss "Pick & Cheese" – where cheeses pass by you on the world's first cheese conveyor belt as you sit down and eat. One of my absolute London favourites!
Portobello Road Market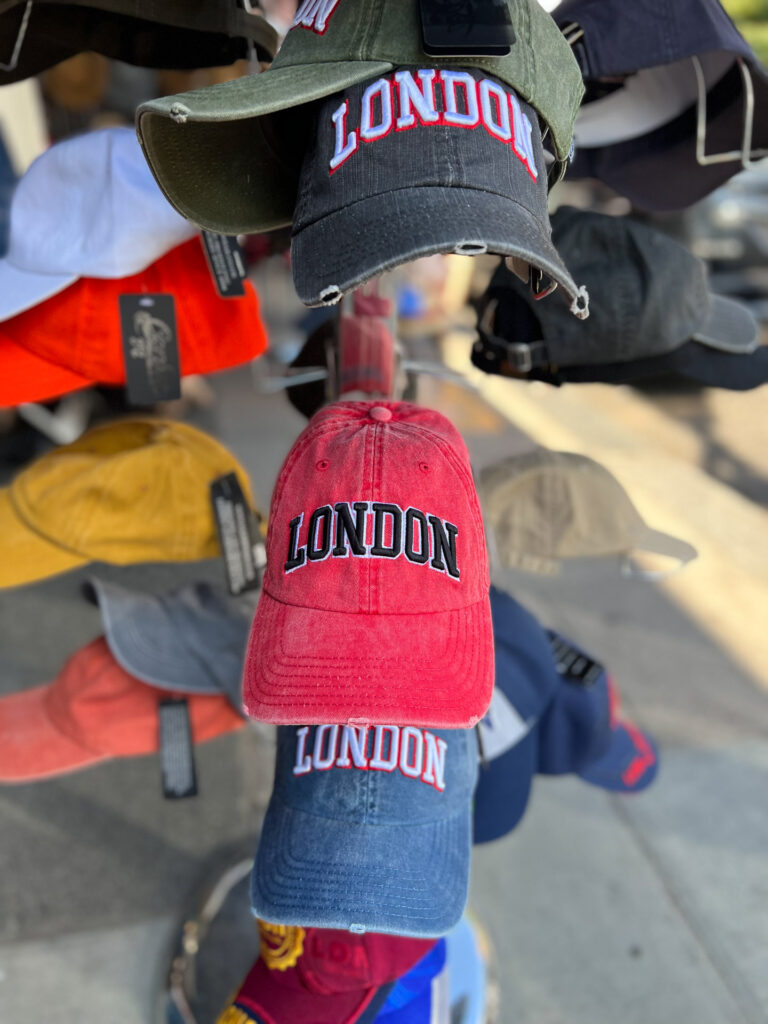 The Portobello Market is several markets combined. Make sure to visit on a Saturday, as that's the day they're all up and running. At Portobello you can find everything from antiques to clothing or food.
Borough market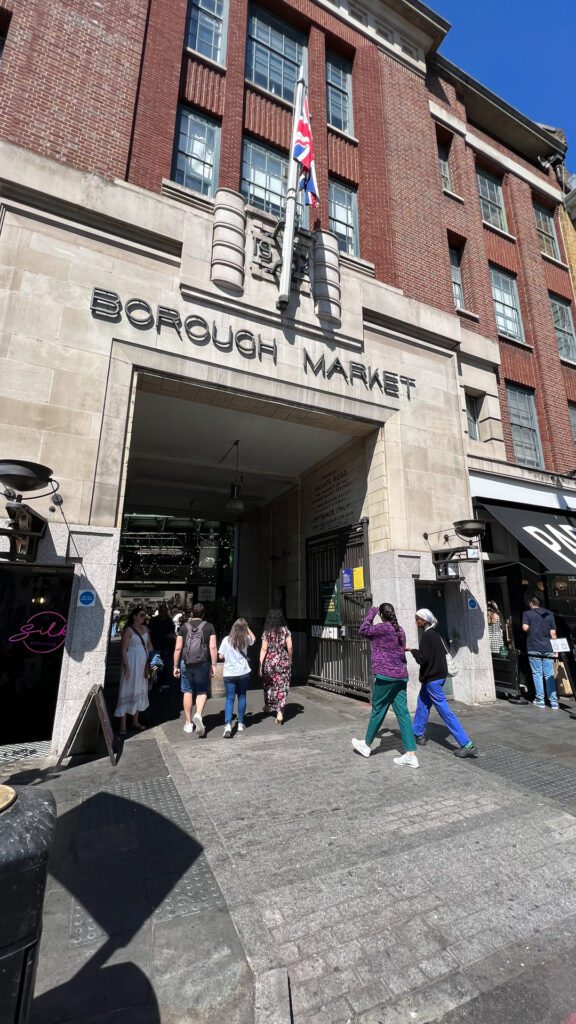 Borough Market is one of the oldest and most famous food markets in London, known for its wide range of fresh produce and artisanal food products. Here you can find everything from fresh fruits and vegetables to homemade cheeses and charcuterie.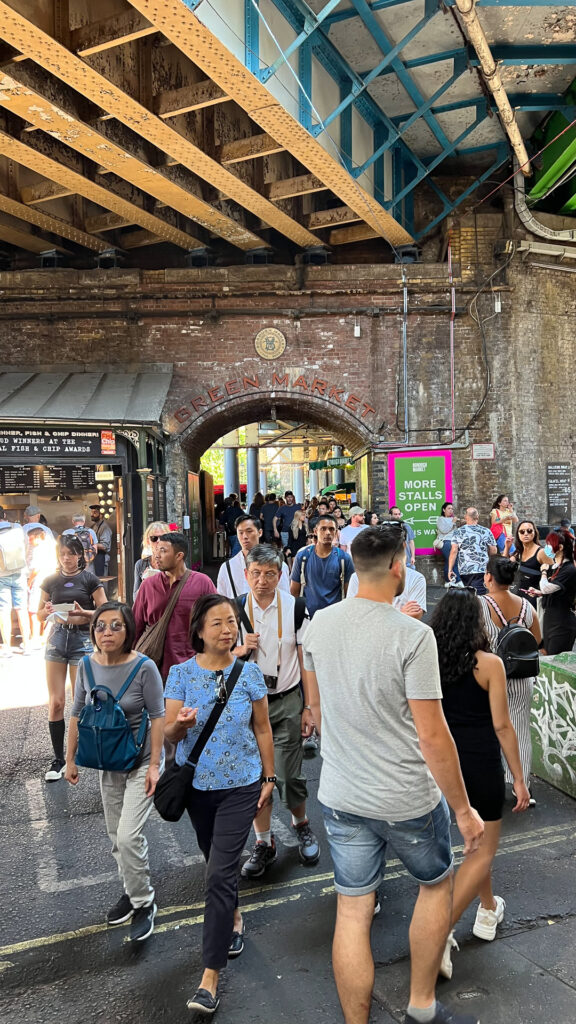 Spitalfields market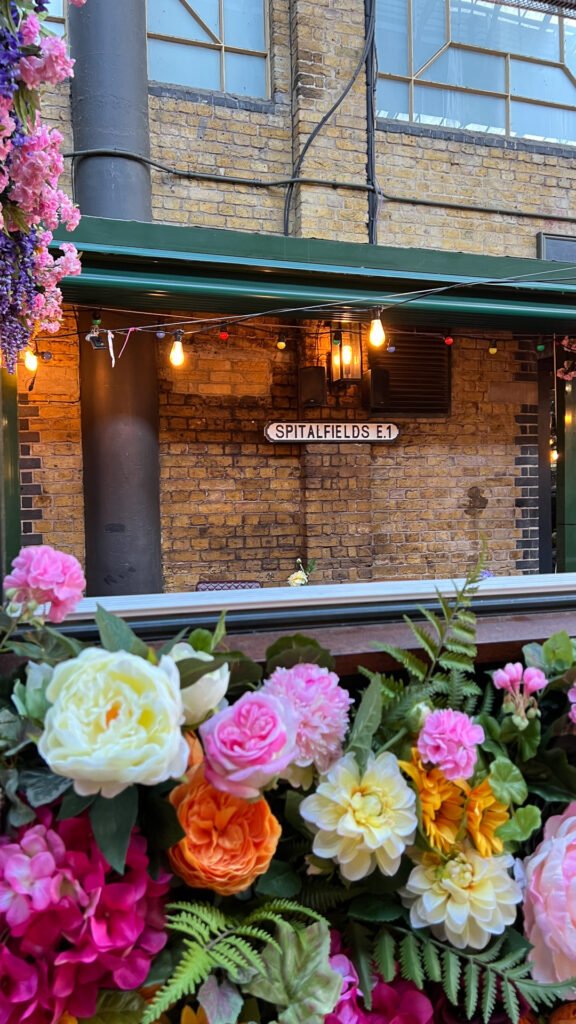 Finally, Spitalfields Market is a great market to check out the street food vendors for a taste of everything from traditional British fare to exotic international dishes.
---
Enjoy some of the best food and drinks in the world in London
London is a food lover's paradise, with an abundance of markets and street food vendors offering a diverse range of cuisines and flavors.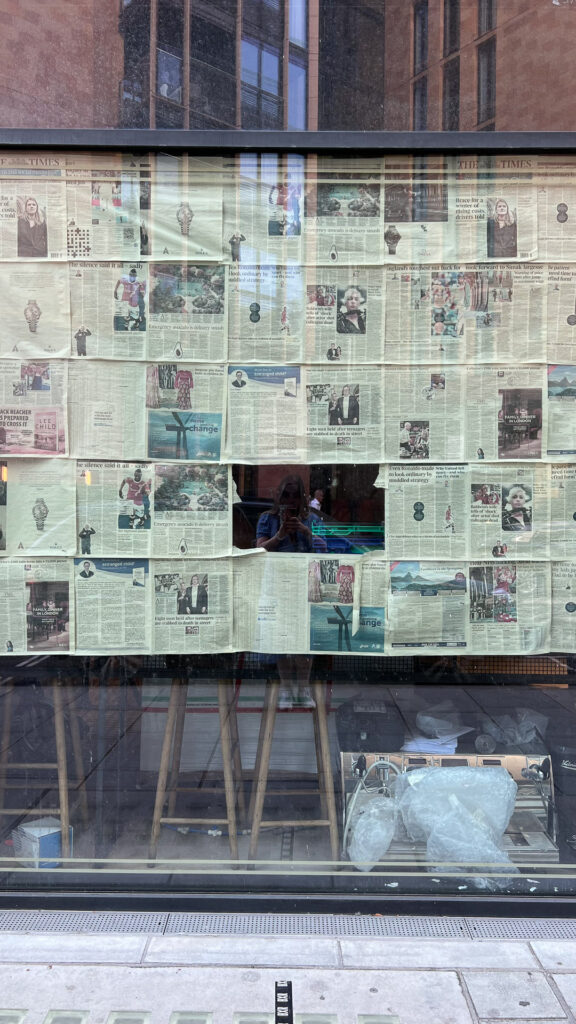 I have lists upon lists full of restaurants and bars I would love to eat and drink in London. Sadly, there is just never enough time to get through them all! However, I have gathered a few of my favourites here (in addition to the markets listed at number 6):
Punjab Covent garden
Established in 1946, Punjab Covent garden is the oldest North Indian restaurant in all of UK. It is huge, the menu contains loads of different meals, it's not too pricey and it is absolutely delicious.
Bill's
If you, like me, for some reason don't eat gluten you should definitely check out Bill's. They have their own gluten free menu, and the pancakes are amazing. Make sure to show up early before they sell out!
Hobson's fish n chips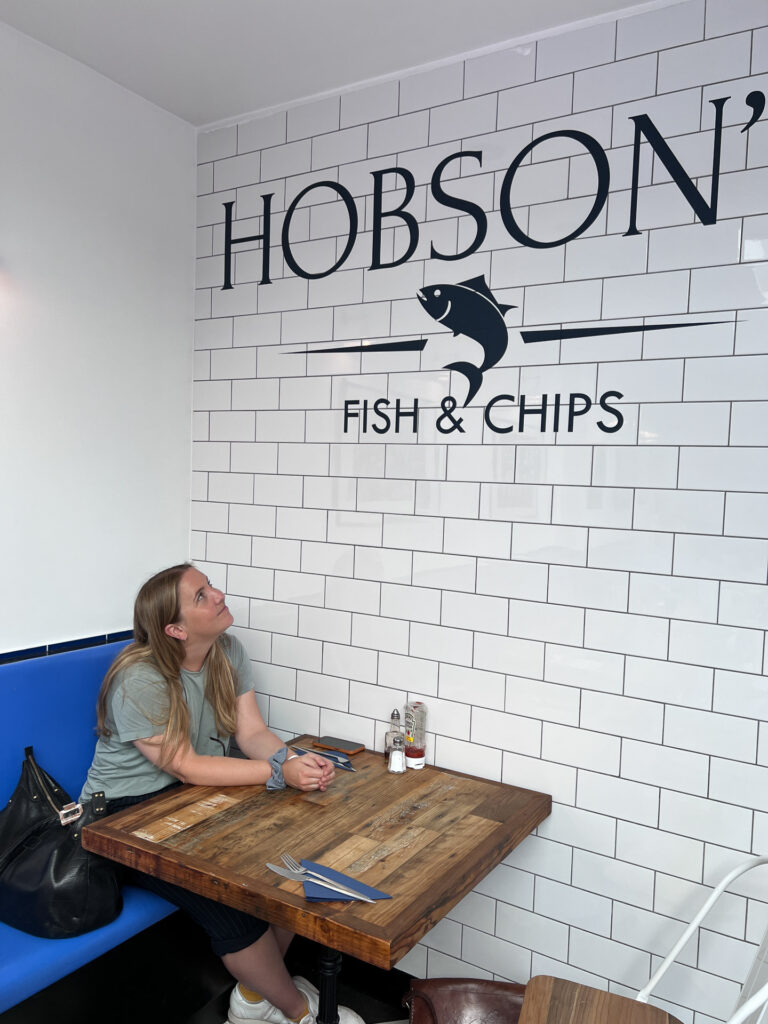 It does not get much more British than fish'n chips. At Hobson's they even have an entire gluten free batter menu, meaning there's both battered fish, onion rings and a selection of cakes for those avoiding gluten.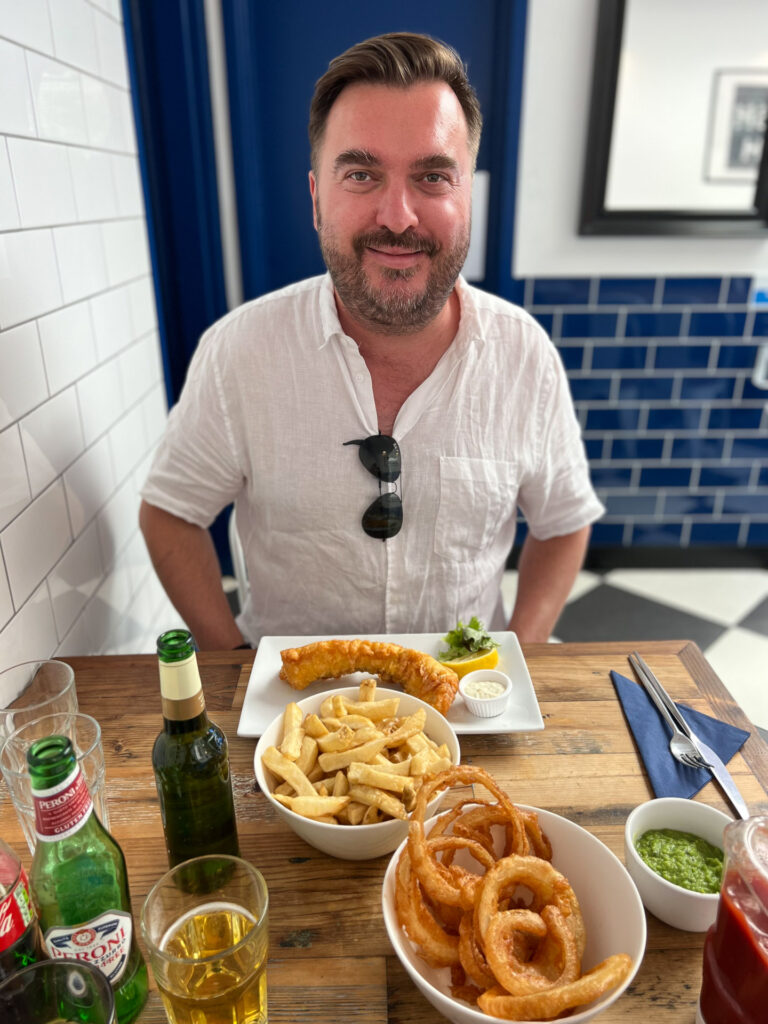 And it's super delicious, large servings and not too pricey! Perfect!
Bondi Green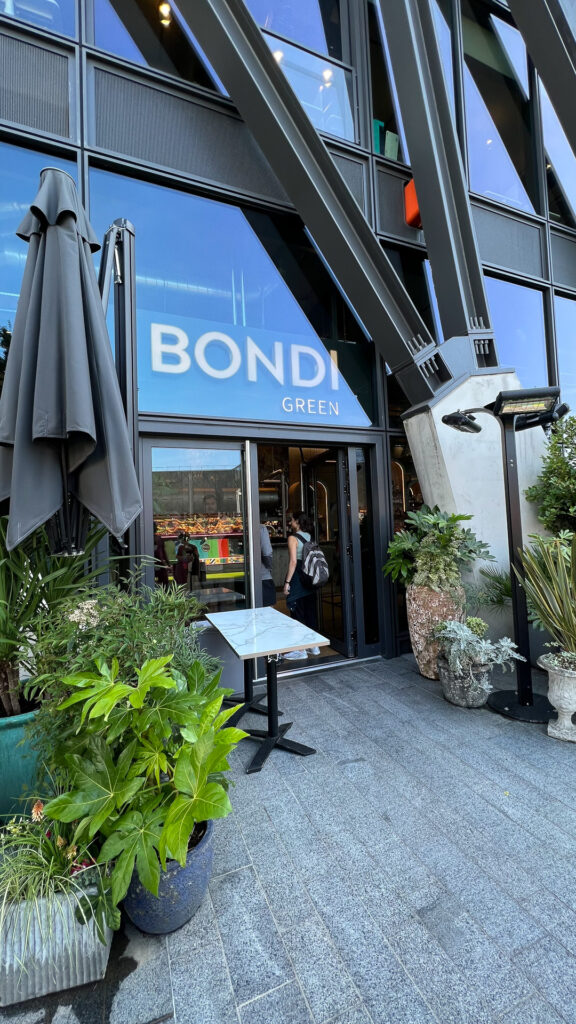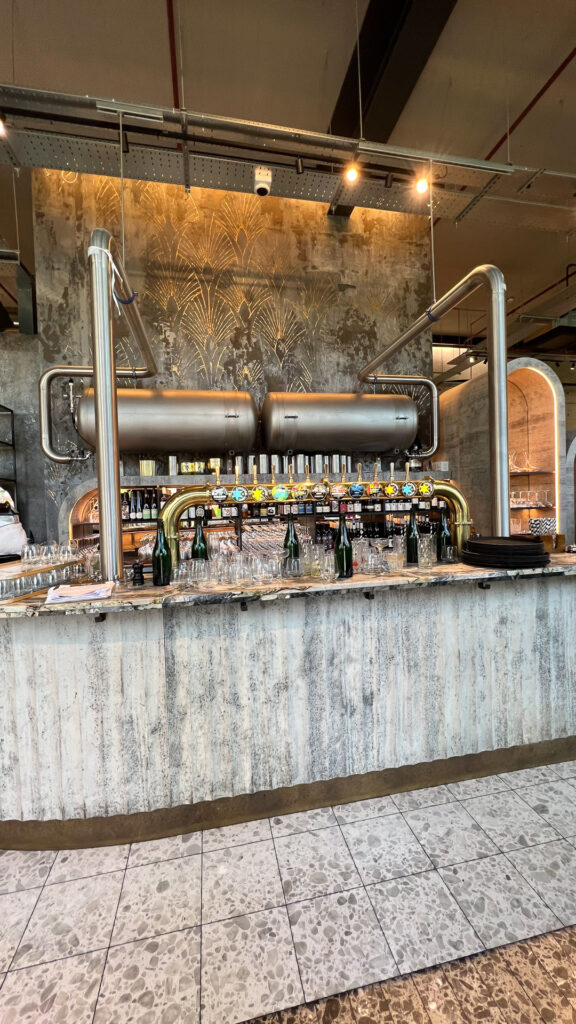 We chose to eat at Bondi Green, this Australian themed restaurant, based on its location, food reviews and the fact that it was on our way to do my suggestion no. 3 in this blog post (the canal boat ride). We were not disappointed! It's a beautiful place, with great food and mimosas – and with fun Australian decorations inside.
The Pizza Academy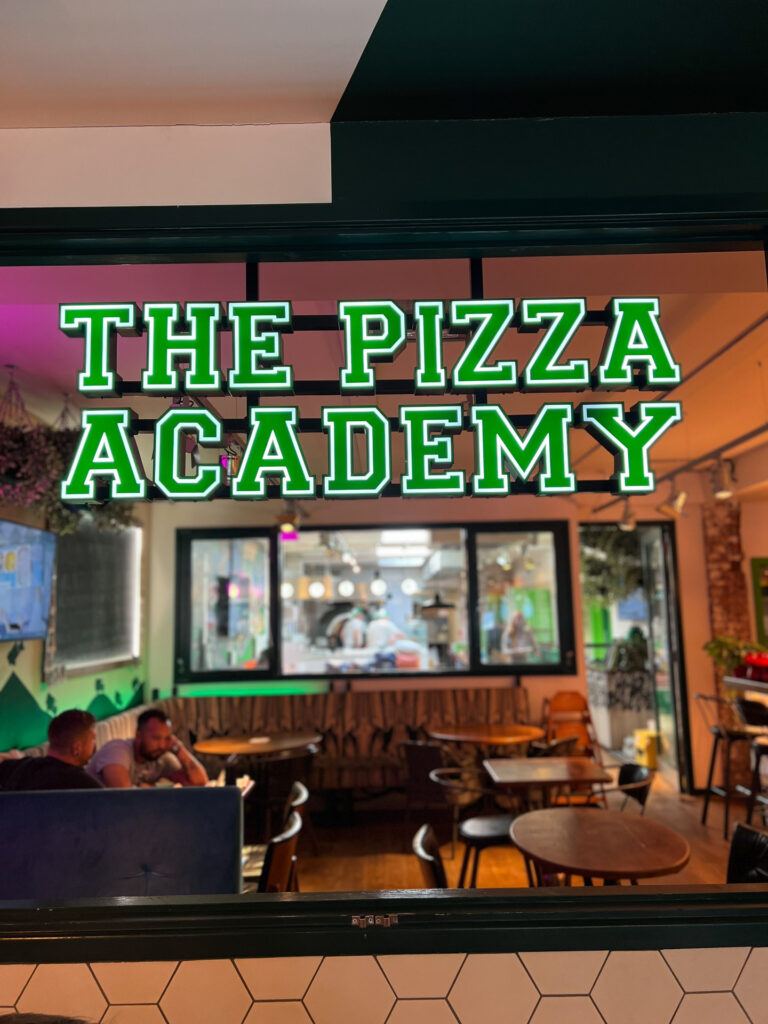 The Pizza Academy had some really good pizzas, also gluten free ones and it's located in Camden.
Breakfast le pain quotidien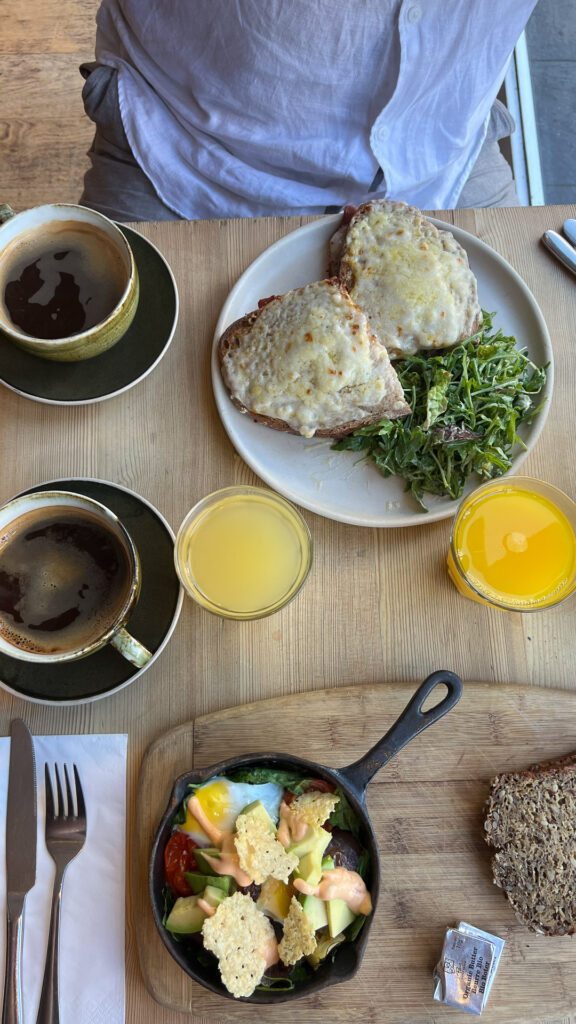 With lovely locations, great spot for breakfast, good coffee and gluten free bread I don't even know what's NOT to love about Le Pain Quotidien.
---
Spend all your money in the bookstores in London: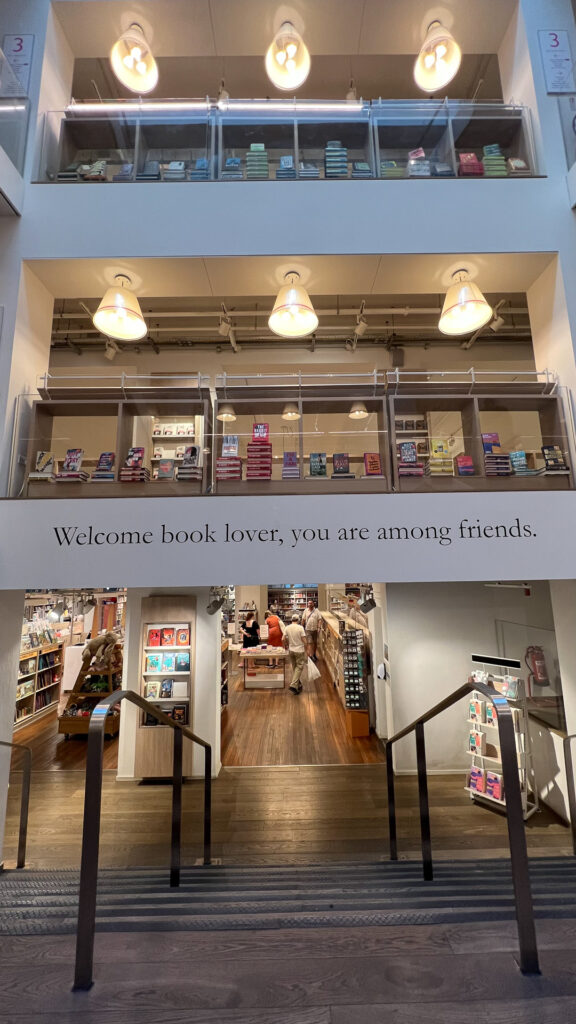 If you love reading, or just the aesthetic of books, London has several amazing bookstores worth visiting. Here's a few of them:
– Daunt books: Independent booksellers in London. The one we visited, the Marylebone one, is located in a beautiful building, and has loads of travel related literature. A dream!
– Foyles
– Waterstones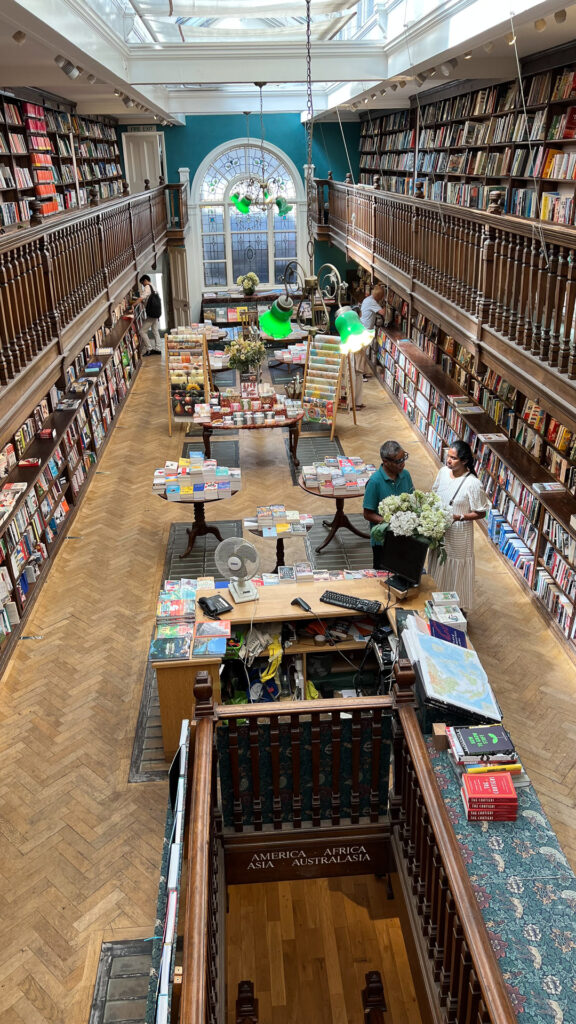 ---
Bonus tip:
Read this amazing book called "London: Immigrant City" – Nazneen Khan-Østrem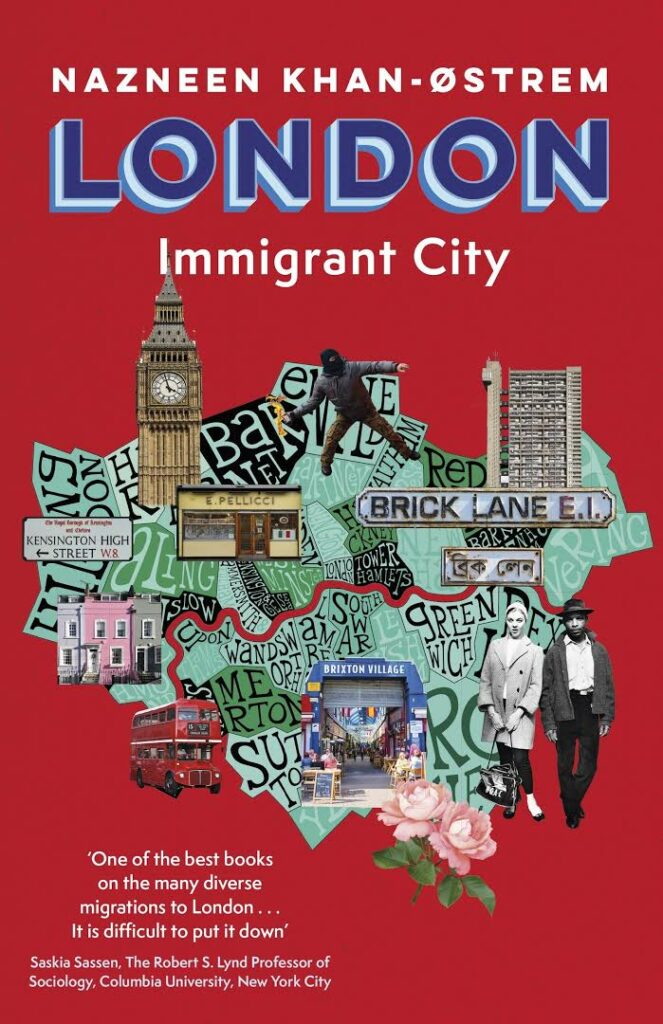 No matter if you've visited London a bunch of times or if you're planning your first trip to London I highly recommend reading the book London: Immigrant city. This is a portrait and a map of the city, with all its diversity and all the different parts of the city. I spent ages finishing this book. Not because I did not enjoy it, but because I found myself saving it, not wanting it to end. Reading it almost felt a bit like travelling through the city itself.
---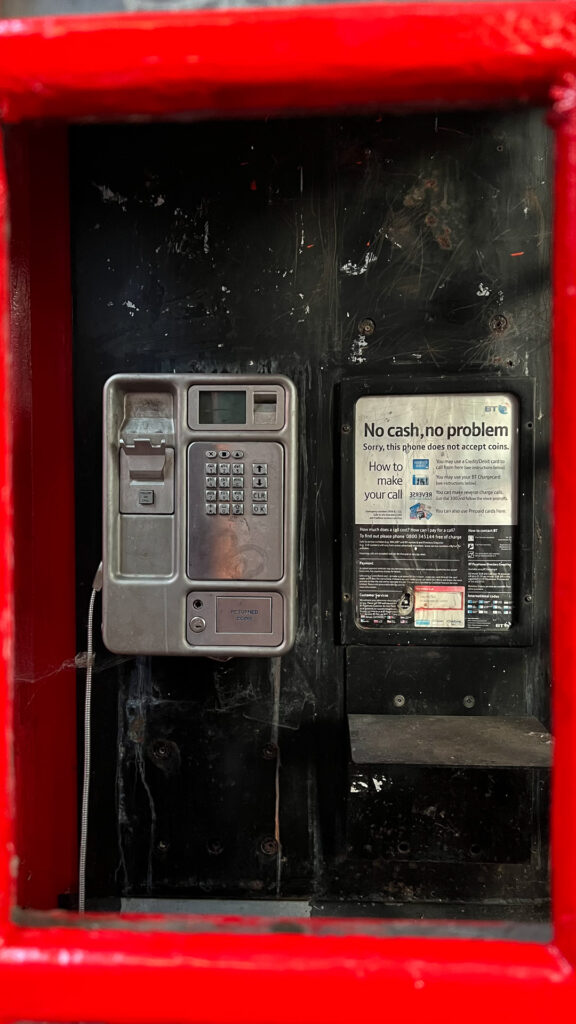 ---
Overall, London is a city that is filled with iconic landmarks, history, art, food, shopping and sights. It's a city filled with diversity and excitement, and where you can return again and again and discover something new. So, pack your bags and get ready to discover the beauty of London.
Have you been to London before? Do you have any favourites you want to add to the list? 🙂
---