Vilnius is the capital and largest city of Lithuania and has a long and rich history dating back to the Middle Ages. The city is popular amongst tourists, and it's easy to understand why: Vilnius is an affordable destination compared to many other European cities, with relatively low prices for accommodation, food, and activities.
---
Explore Vilnius with a guide – participate in a walking city tour
For our brief, but very exciting visit to Vilnius, Thomas and I had our own guide. Asta met us at our hotel, and enriched our minds with knowledge, stories and fun facts about the beautiful capital of Lithuania.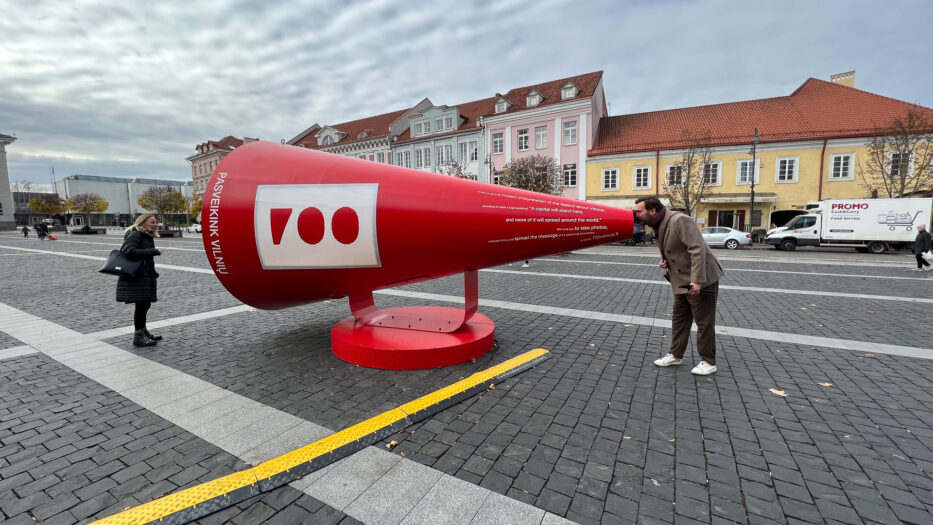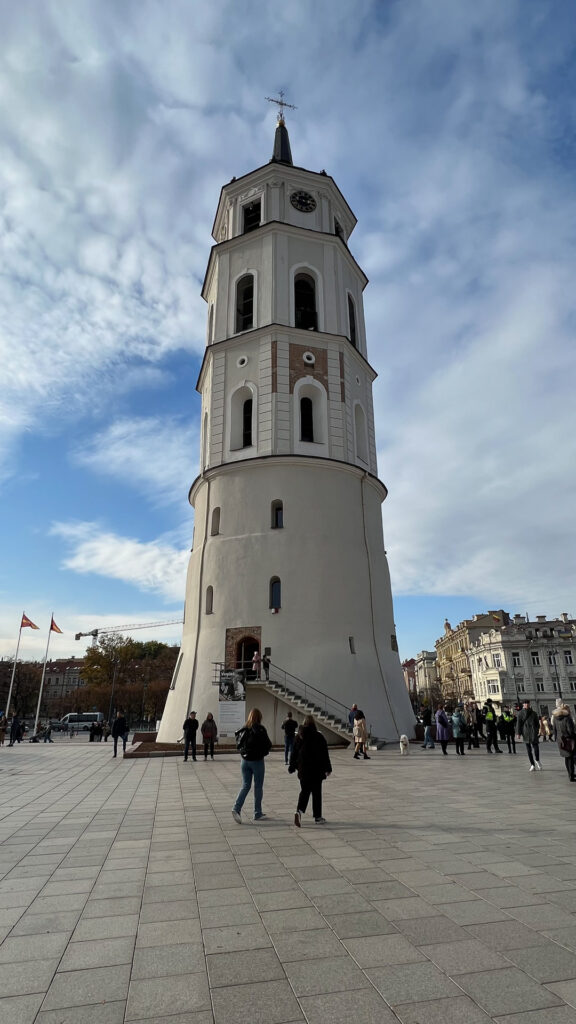 I would 100% recommend exploring Vilnius with a guide, either like we did, or simply by participating in a free walking tour. This way you'll gain heaps of knowledge of the city, small interesting details about everything you see, which you would otherwise just walk past.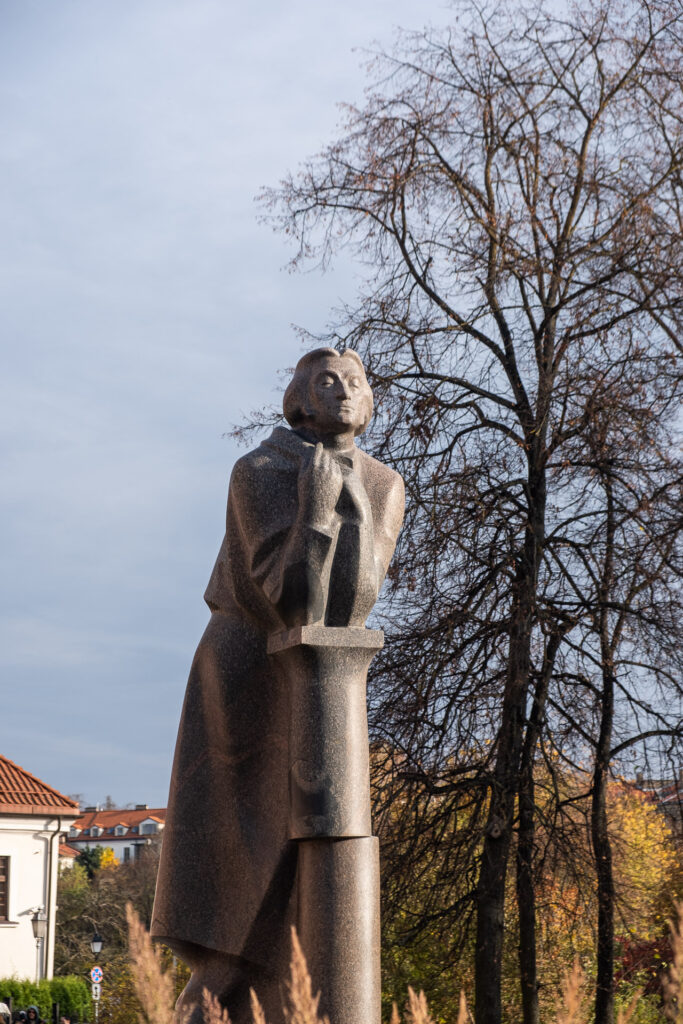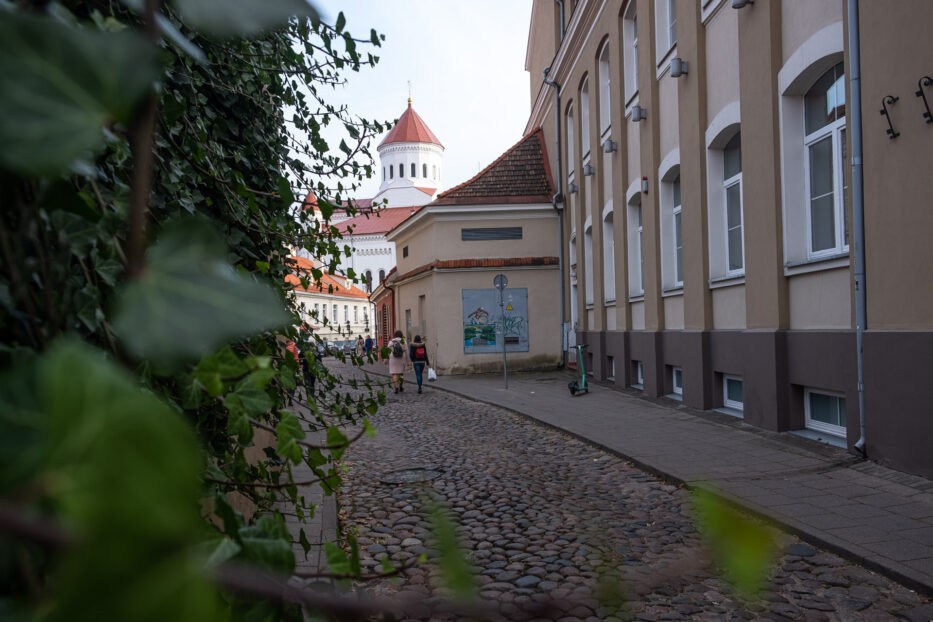 ---
Stay in the middle of the old town at Hotel Artagonist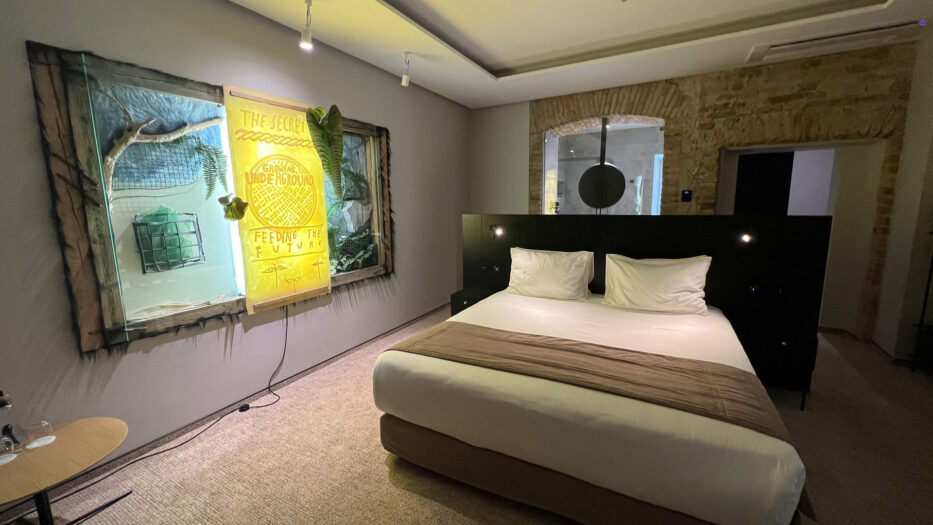 Located super central in the old town of Vilnius, Hotel Artagonist is a beautiful, creative oasis. I admit it: I almost squealed and did not want to leave our room, that's how much I love it.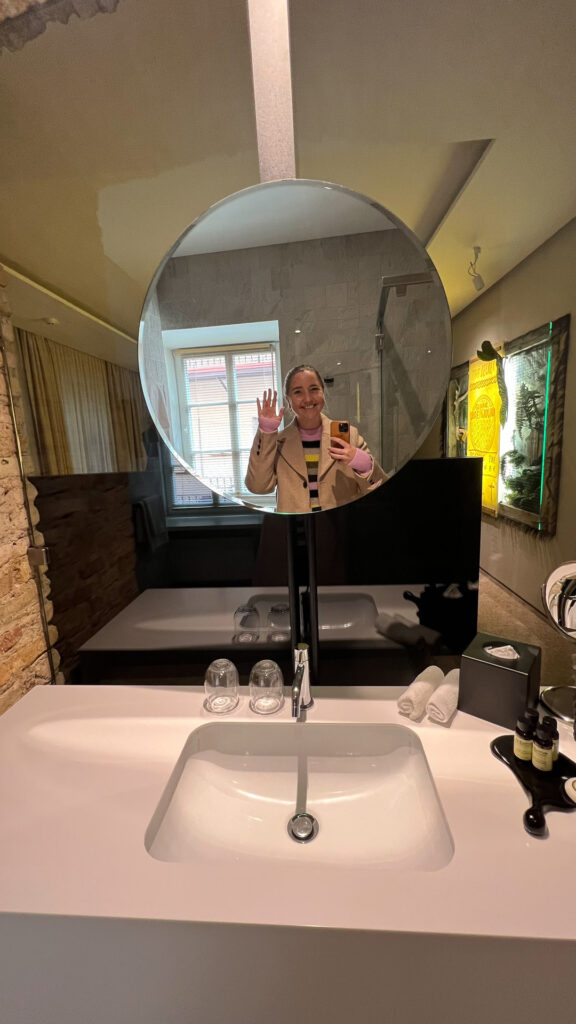 The hotel is bright and filled with cool art details, such as colourful, fun wall paintings and loads of green plants. This place feels like more than just a hotel, it feels like the building itself is alive.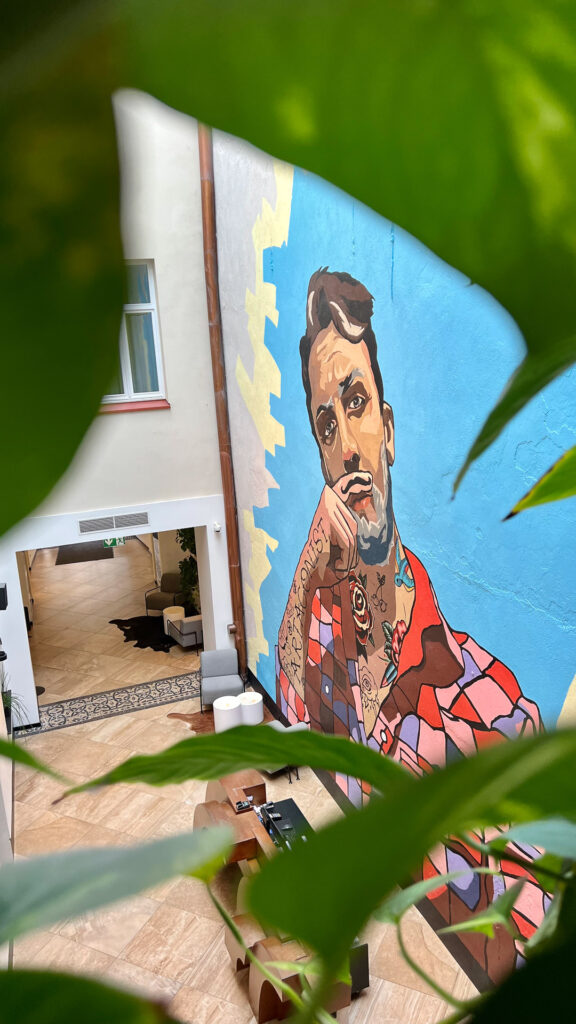 Our room was spacious, with a beautiful design, and located just above the reception area. This did however not cause any noise at all. The beds were great, and I slept like a baby.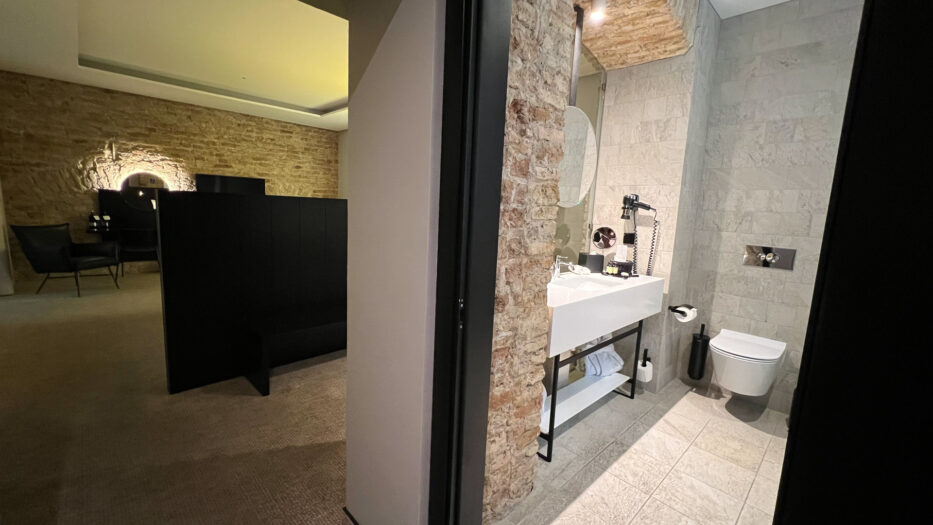 I remember as a younger traveler I only thought of the hotel as the spot I would leave my luggage while being out wandering, or where I'd get a quick shower or a few hours worth of sleep. As I get older, I notice I do enjoy nice hotels more and more. I just love being able to relax in a robe (robes are my favourite!), enjoy a coffee and lounge around in my room. I also take great pleasure in being able to eat my snacks not in my bed – no more sleeping on crumbles (God, I am turning into my mother here as we speak).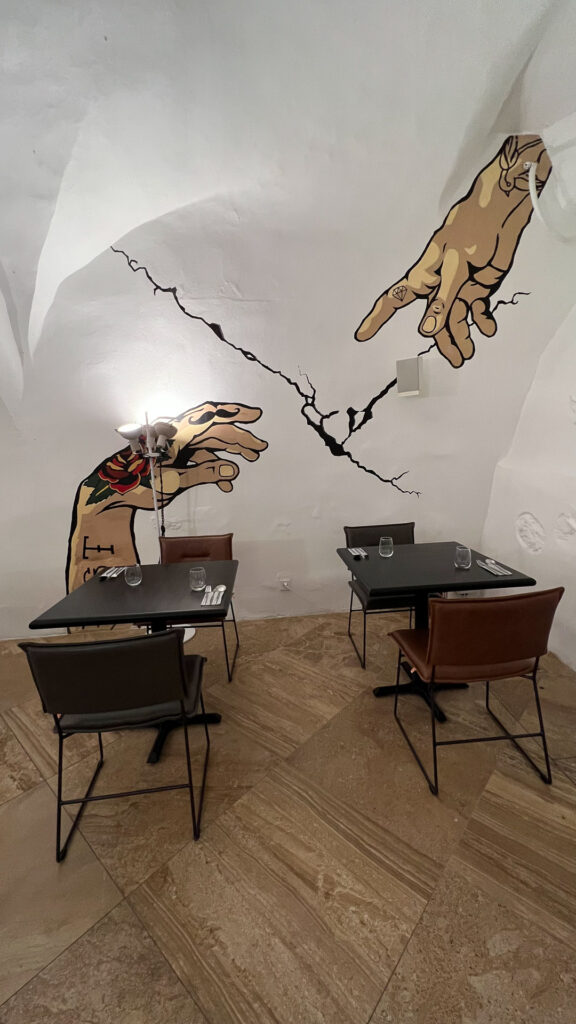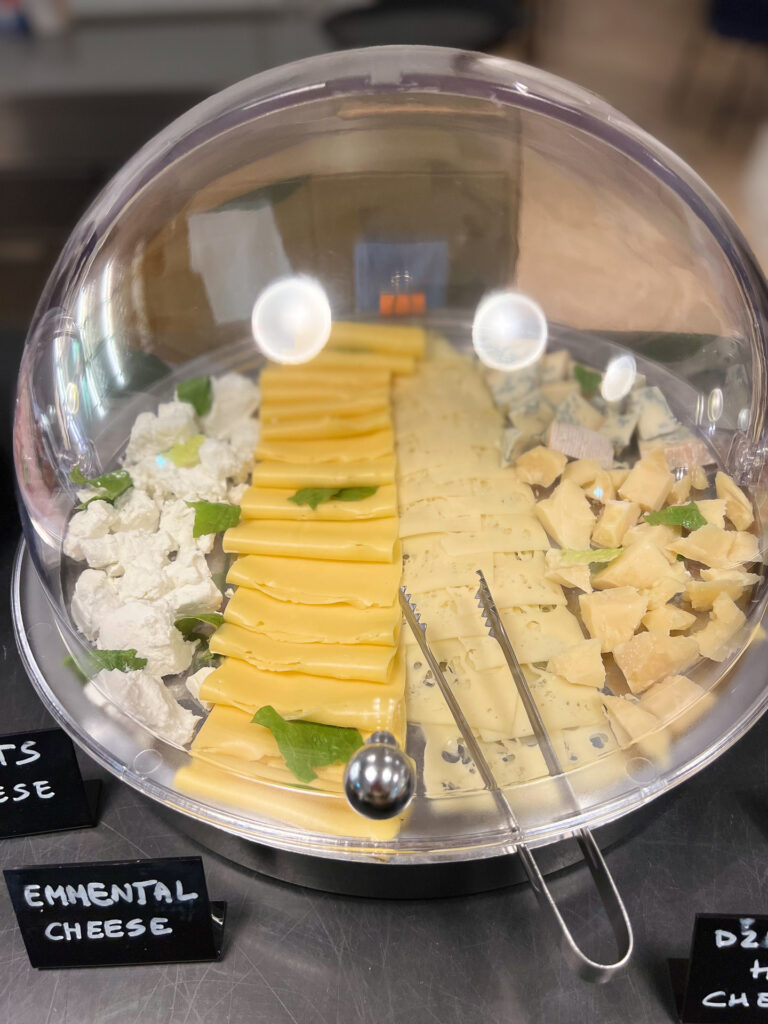 The staff at Hotel Artagonist was super friendly and smiling, and breakfast was absolutely delicious. They also provided me with gluten-free bread, and I am definitely staying at this hotel if I return to Vilnius.
---
Explore the old town in Vilnius
The old town in Vilnius is one of the largest medieval towns in Europe, and it is listed on the UNESCO world heritage list. I found it to be a part of the city very worth exploring, as it's filled with history.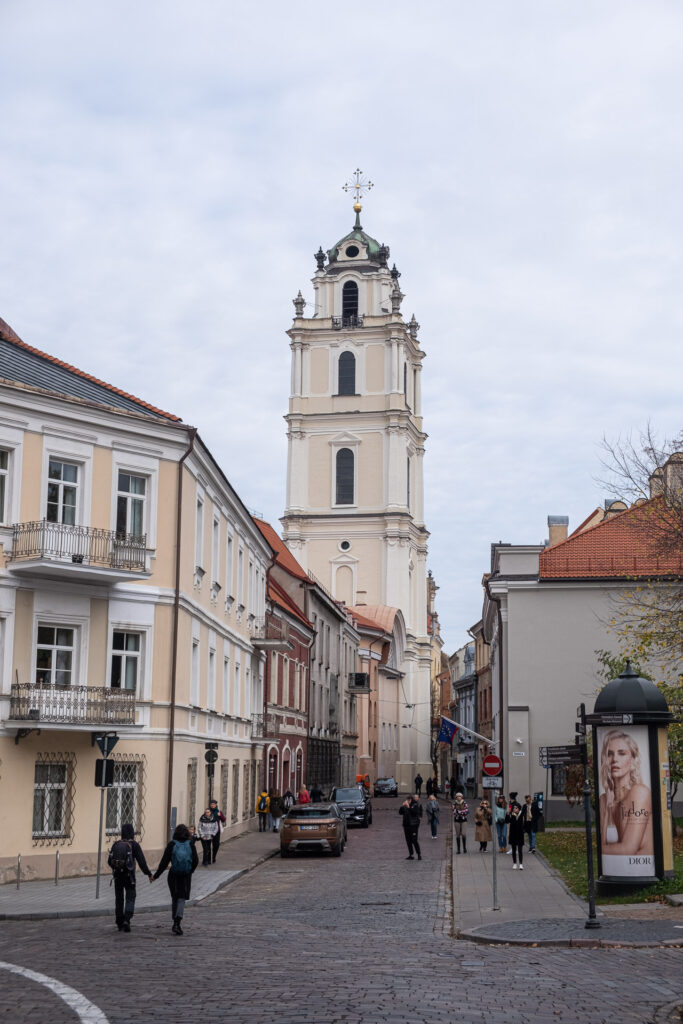 We were lucky enough to spend a day with our knowledgeable guide Asta, who showed us around and told us many fun facts about the city.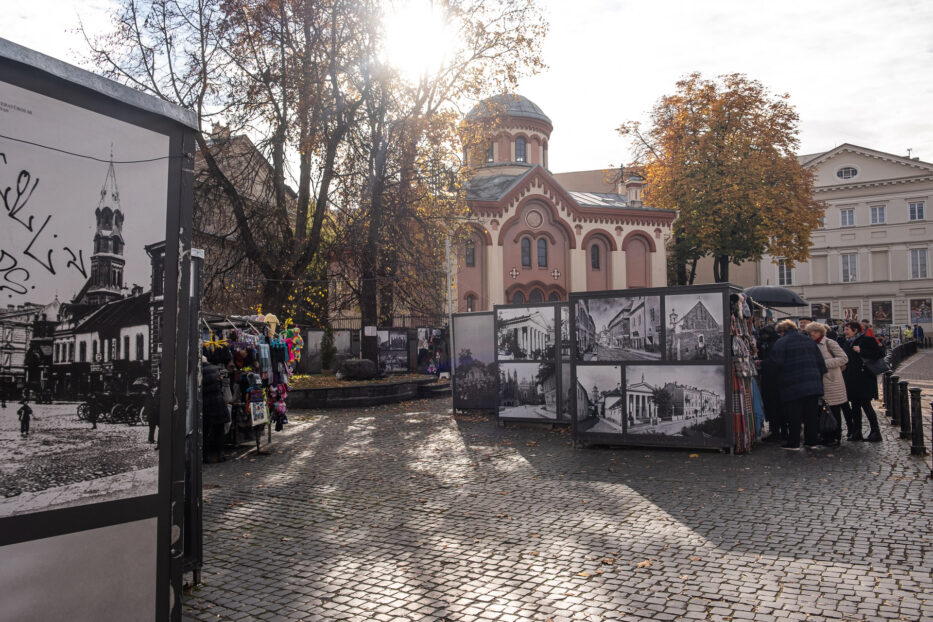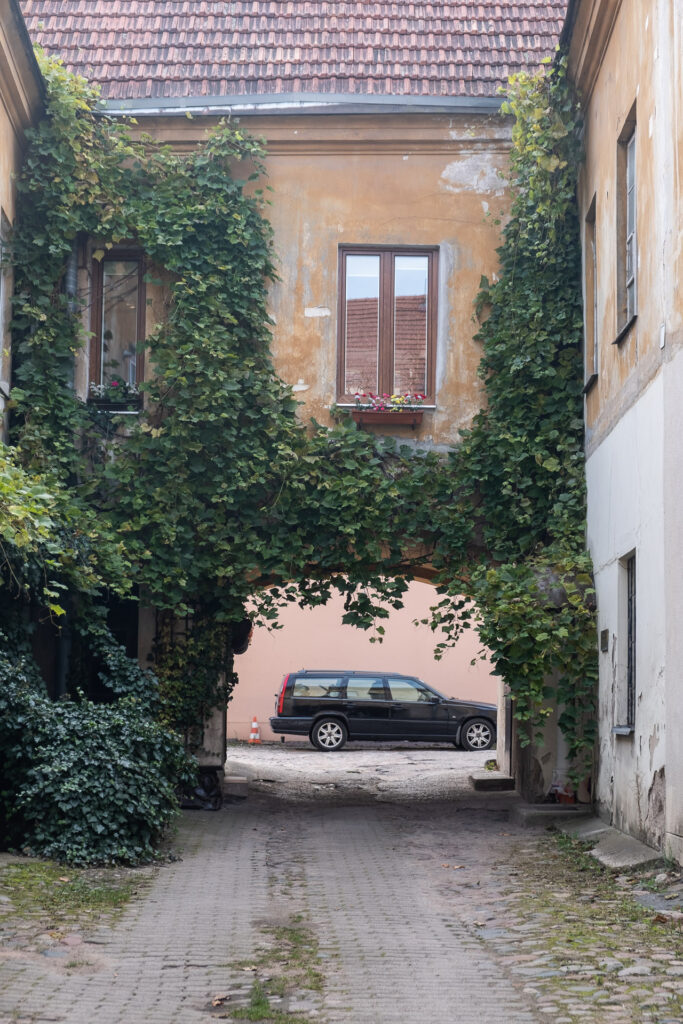 Vilnius is a city with loads of history and architecture to see. After all, Vilnius is the capital and largest city of Lithuania and has a long and rich history dating back to the Middle Ages.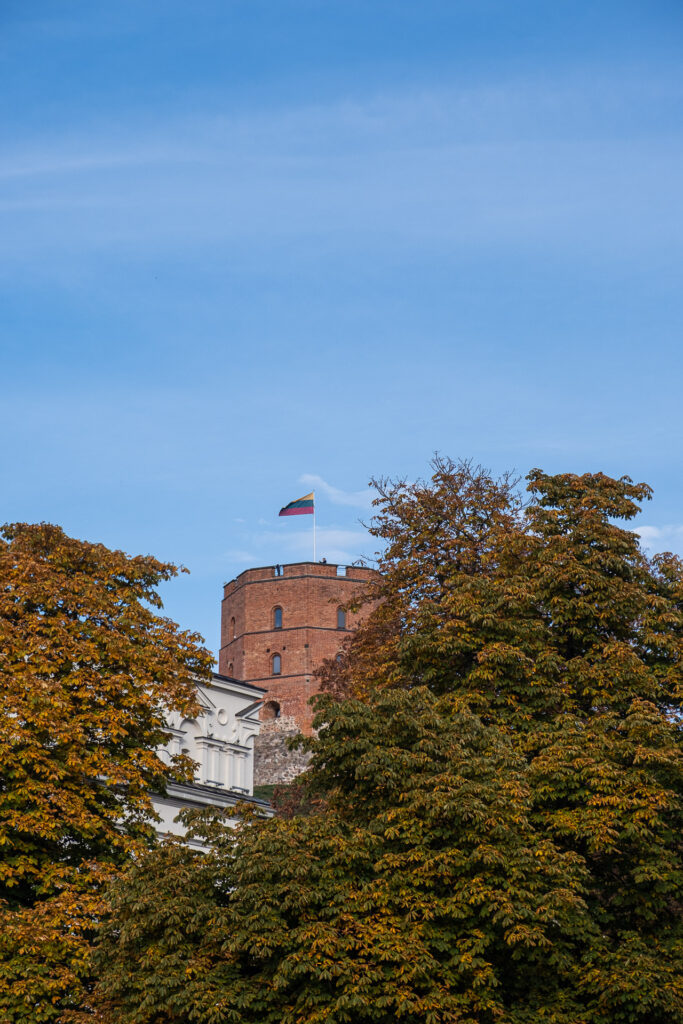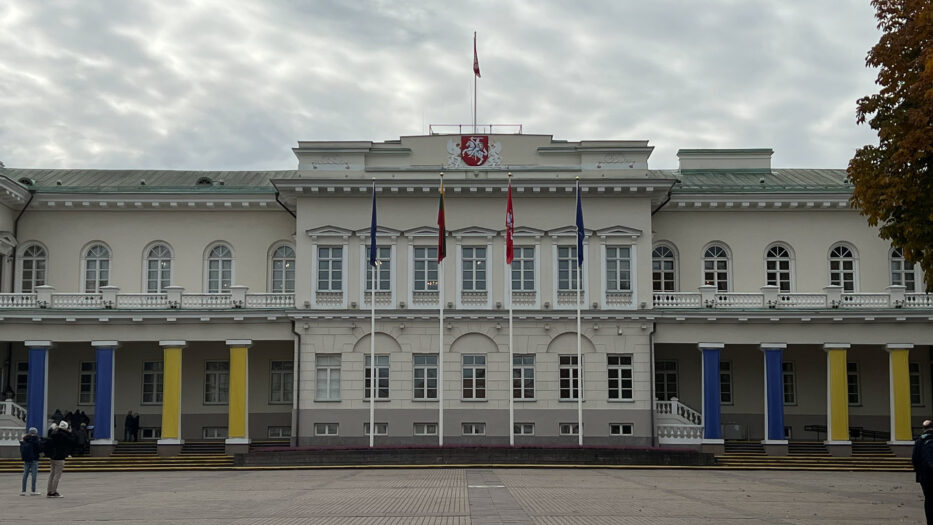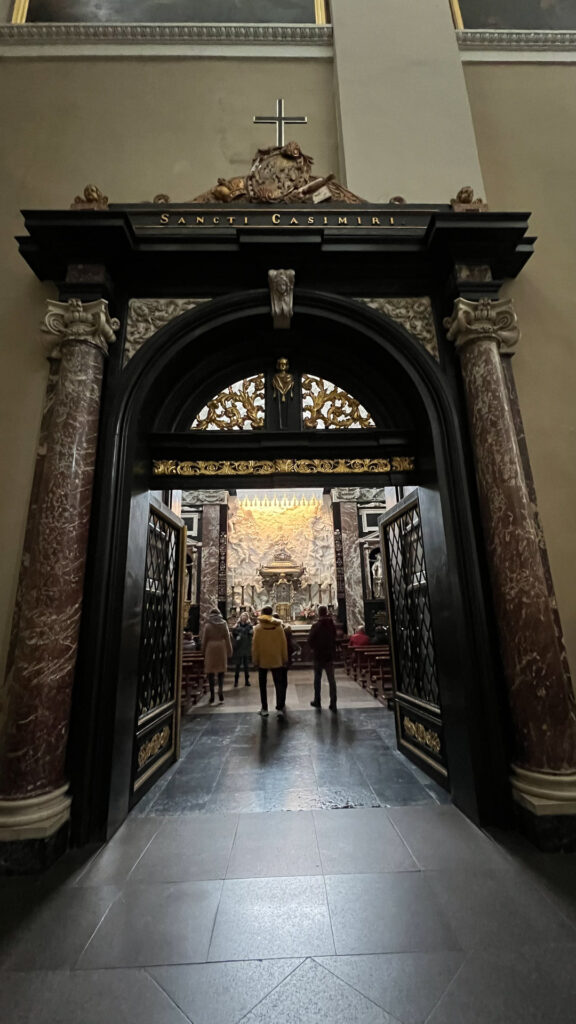 There are many beautiful historical buildings and landmarks to visit, including the Vilnius Cathedral, Gediminas Castle, and the Gates of Dawn.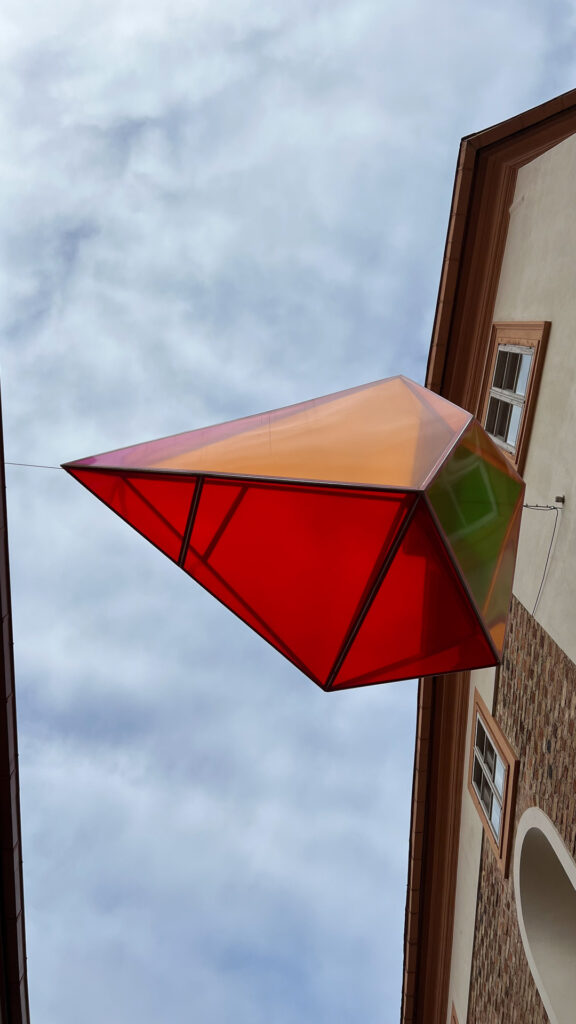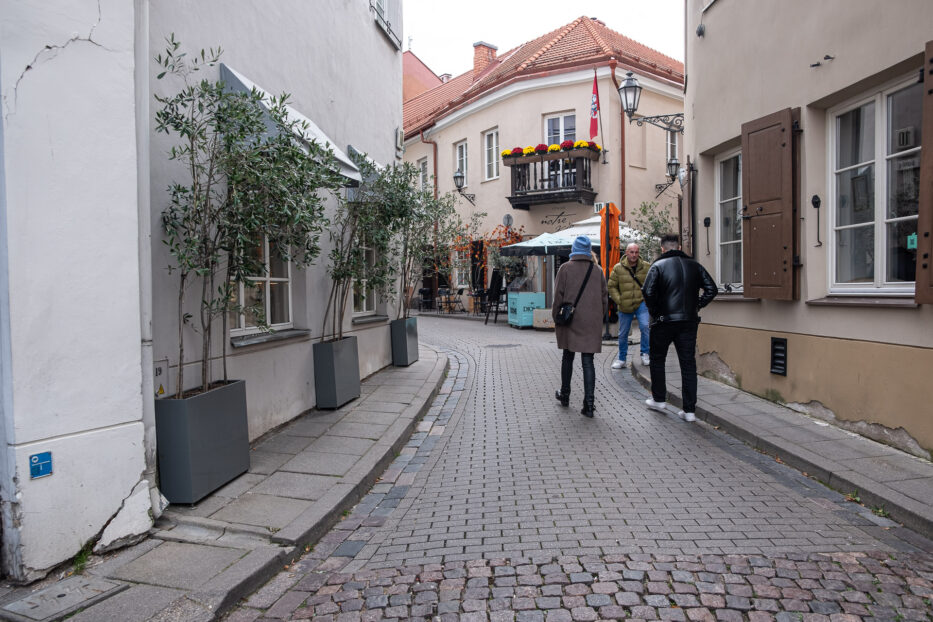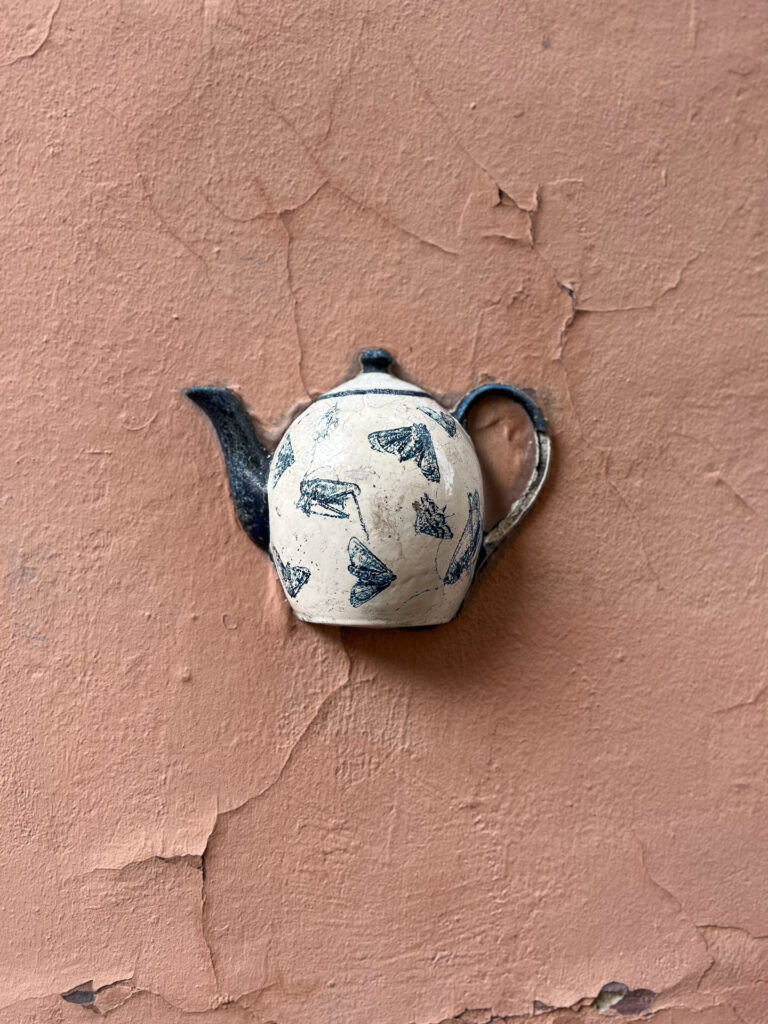 One of my favourite parts of the old town was this street, Literatai street, which is filled with all sorts of different art mounted into the wall. This street is ever-changing, as new pieces of art are added consecutively.
---
Visit the republic of Užupis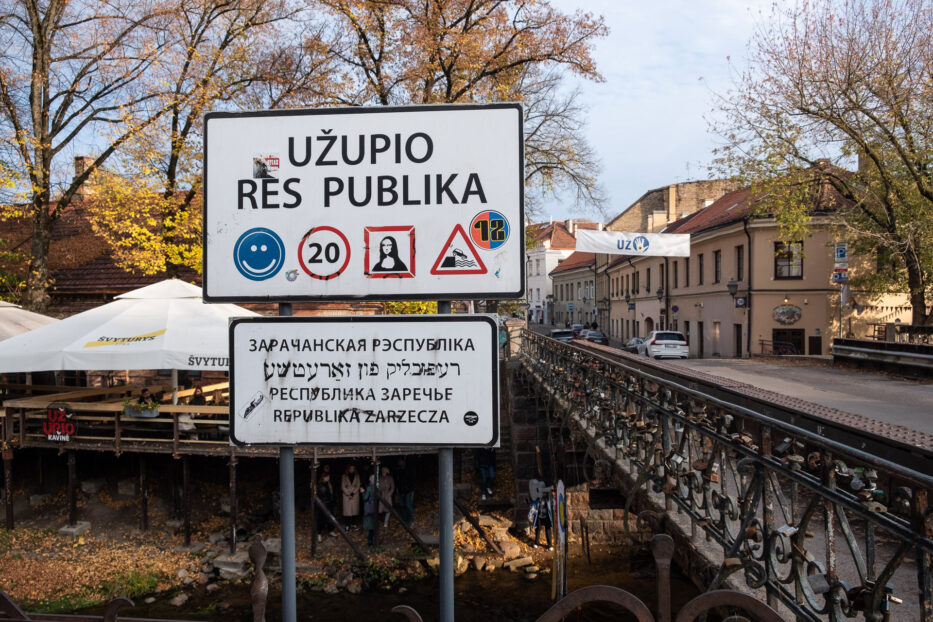 Another personal favourite part of Vilnius for me was the republic of Užupis – the most special district in Vilnius. This you can read more about in this separate post I've made.
---
Where to eat:
Restauranas Grey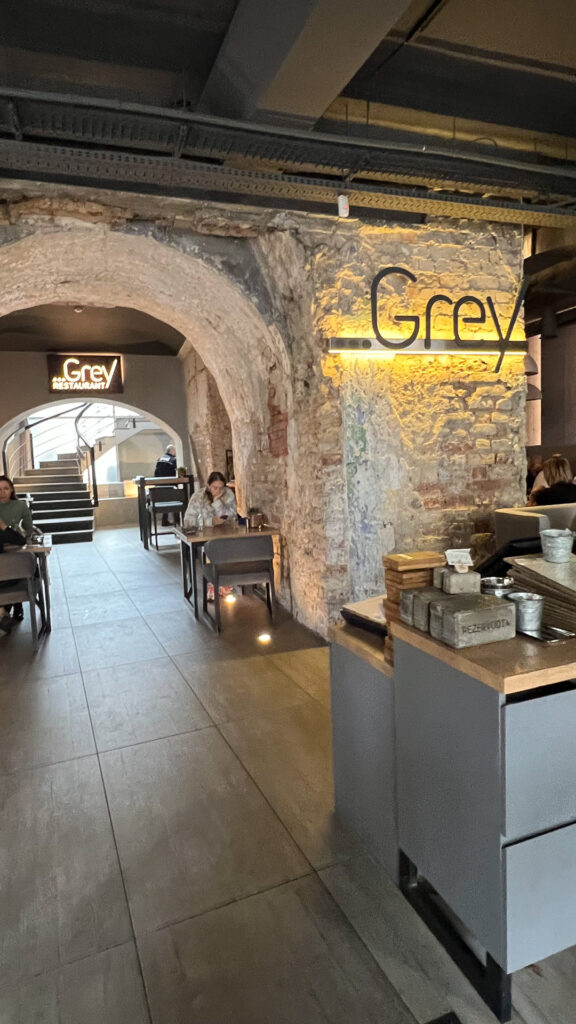 Located super central in the old town in Vilnius, Restaurant Grey offers both vegetarian, vegan and gluten free options – just ask for the allergies menu. It is a relaxed and modern styled place, with friendly and welcoming staff and delicious food.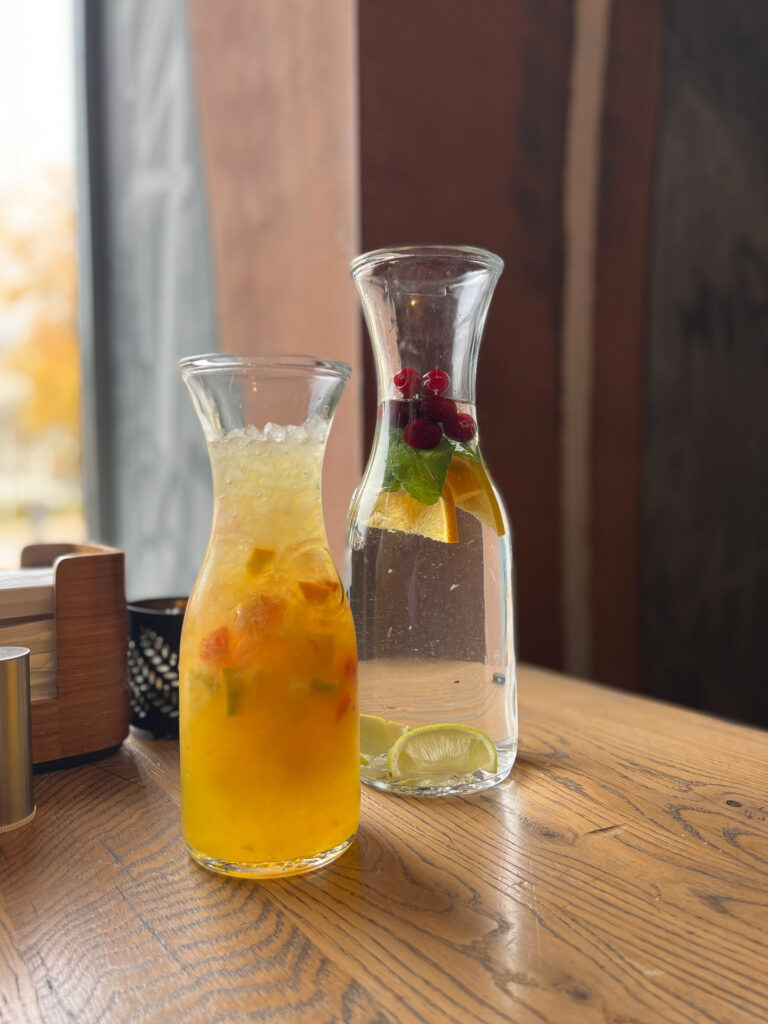 We had lunch at Restauranas Grey, but I am sure it is also a great spot for dinner. Bonus points for a large selection of cold drinks – tap and bottled beers, ciders and whichever drinks you'd prefer, with or without alcohol.
Restaurant Ertlio Namas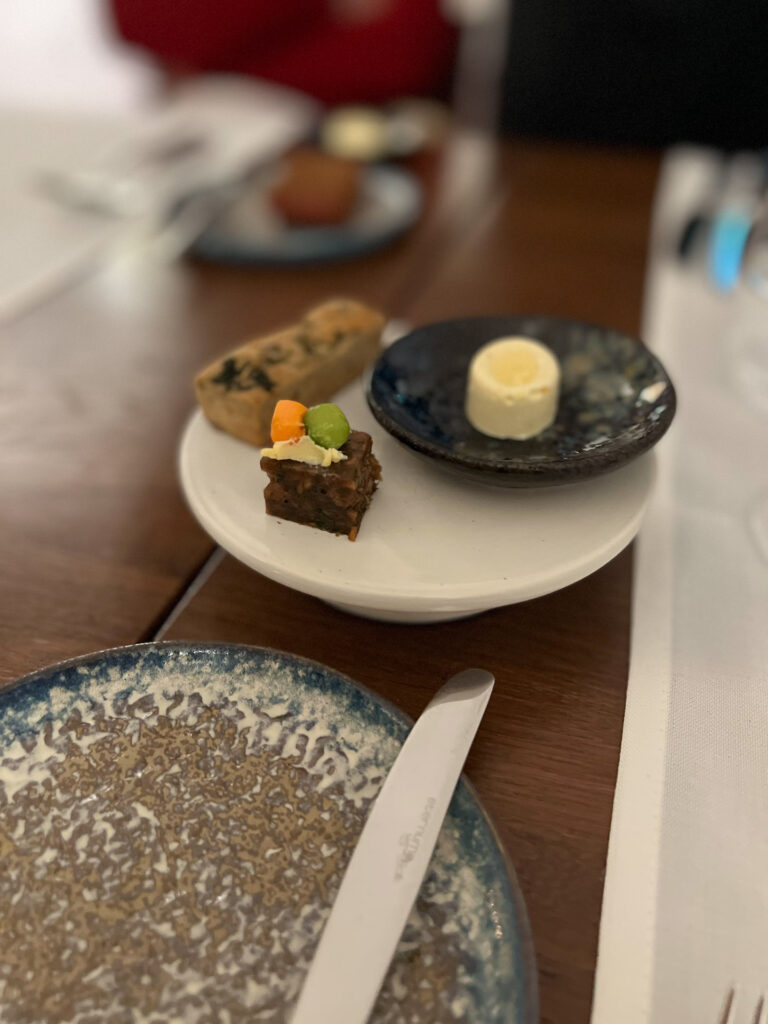 Do you want to try some typical Lithuanian cuisine, but with a modern twist? Then Restaurant Ertlio Namas is the perfect restaurant! Choose between a 4 or 6 courses meal, and indulge in local and exciting flavours. The restaurant also has a good selection of wine, so this is a great choice also if you're feeling like celebrating something, or just want a special dinner.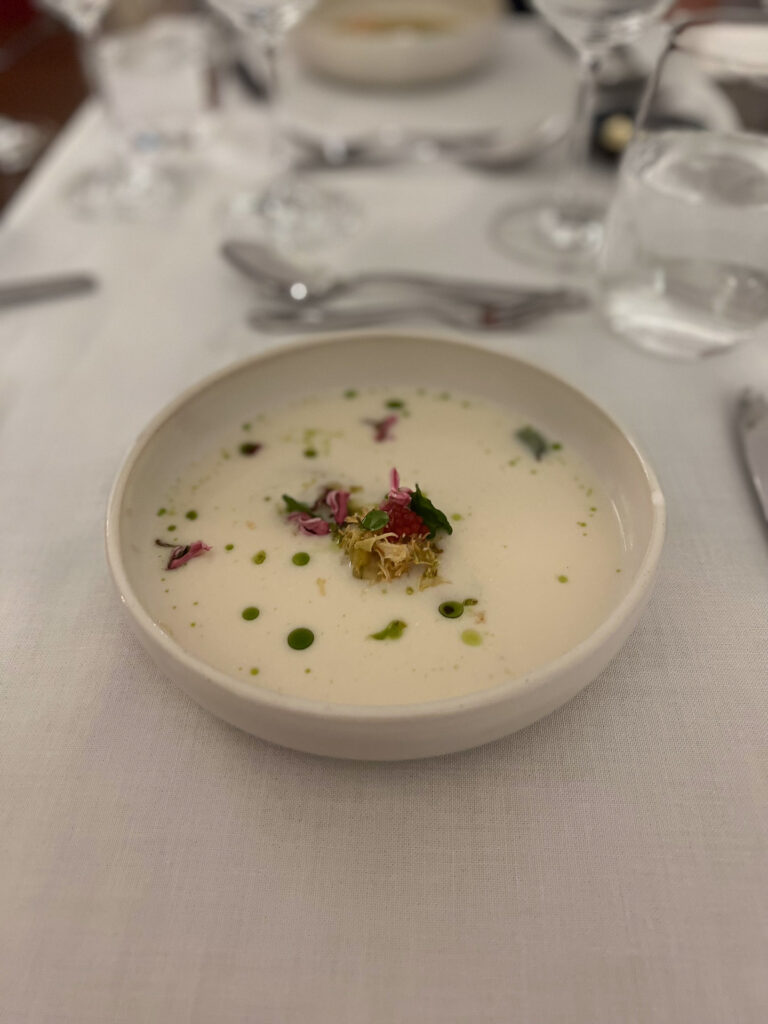 As we arrived at Ertlio Namas we were shown to our own private room – which is a nice addition if you eat out as a group. Although we had a private room we were not feeling "left out", as the staff was friendly and attentive to us all night.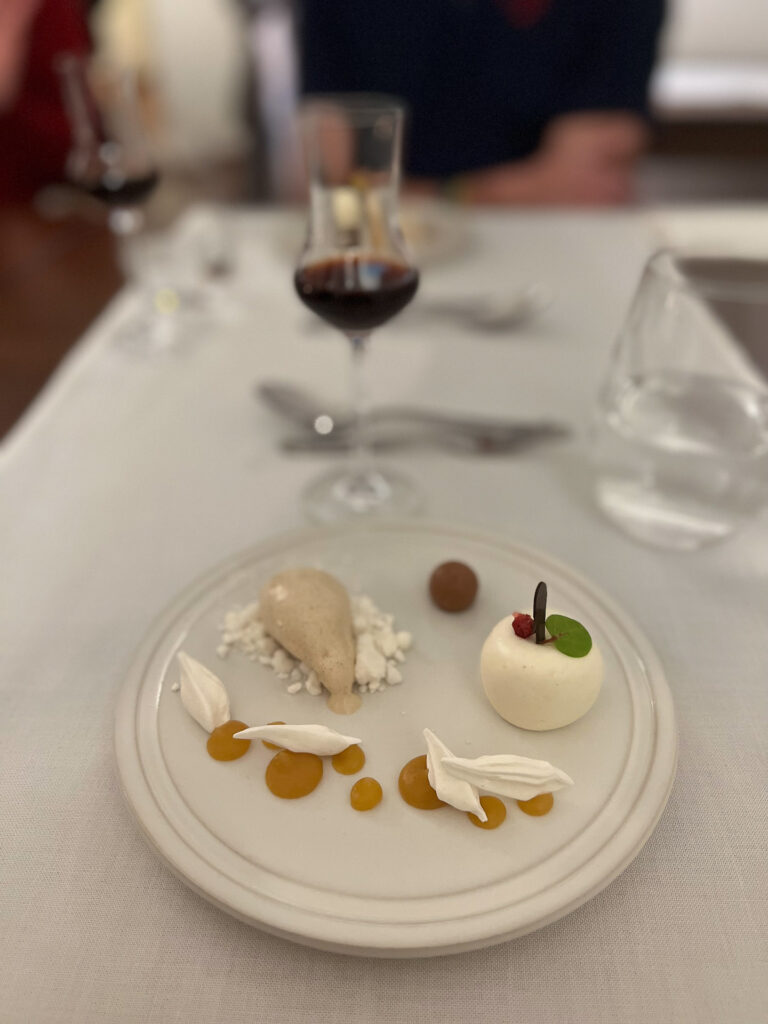 ---
Do a daytrip out to the Trakai castle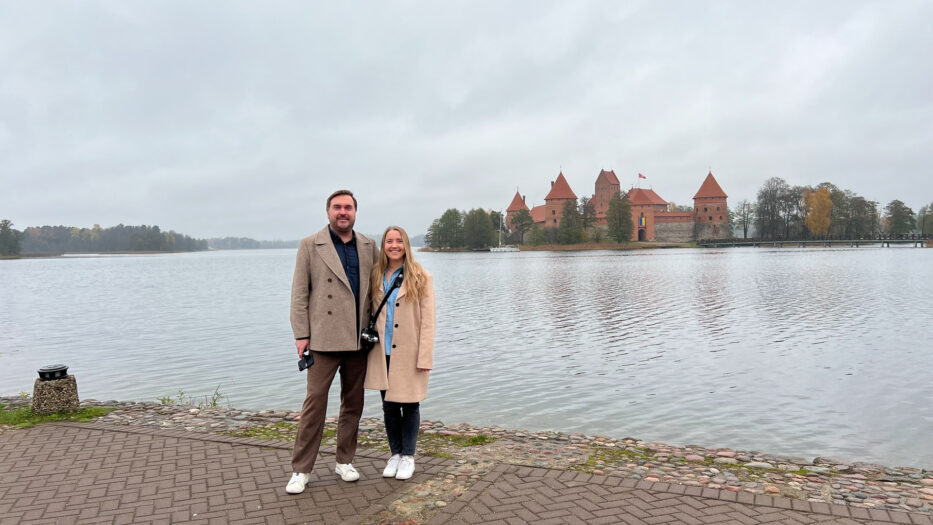 Just a short trip outside of Vilnius you'll find Trakai. The reason you'll want to visit Trakai is to admire their stunning island castle.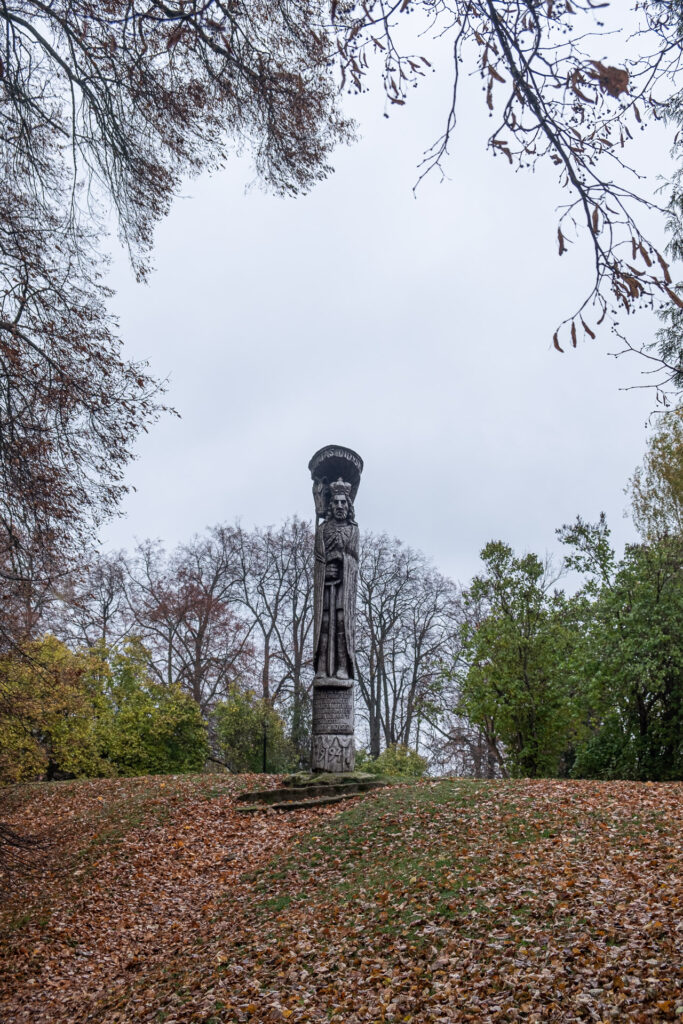 The Trakai castle is located on an island in the middle of Lake Galvė. Built in the 14th century, the castle is a fascinating blend of Gothic and Renaissance architecture, with its red brick walls, tall towers, and intricate carvings.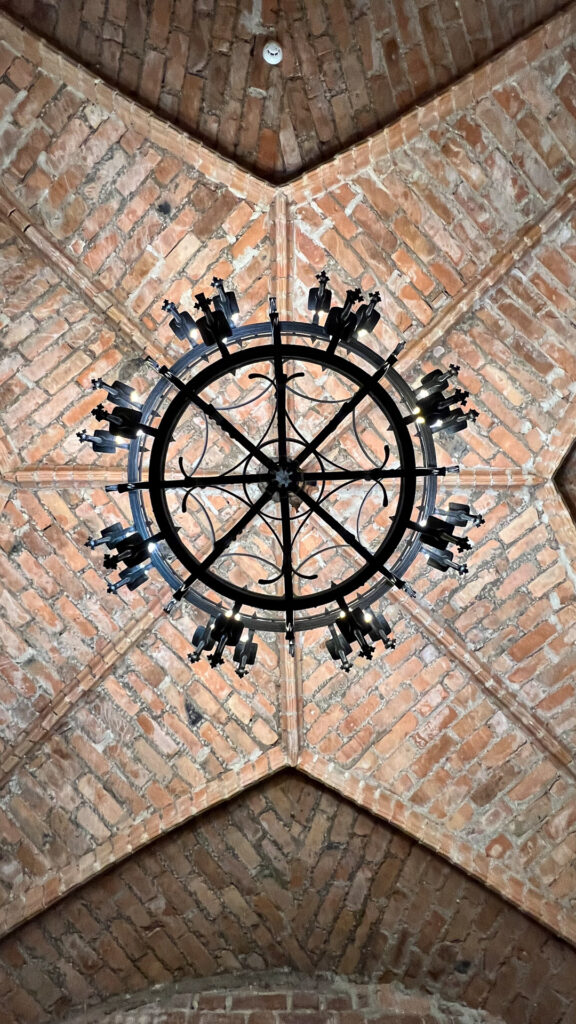 Back in the days the castle was reachable only by boat – and the hidden bridge which was lowered into the water as soon as those allowed to pass over had reached the island. Our guide Asta told us a funny story, an urban legend about the Trakai castle: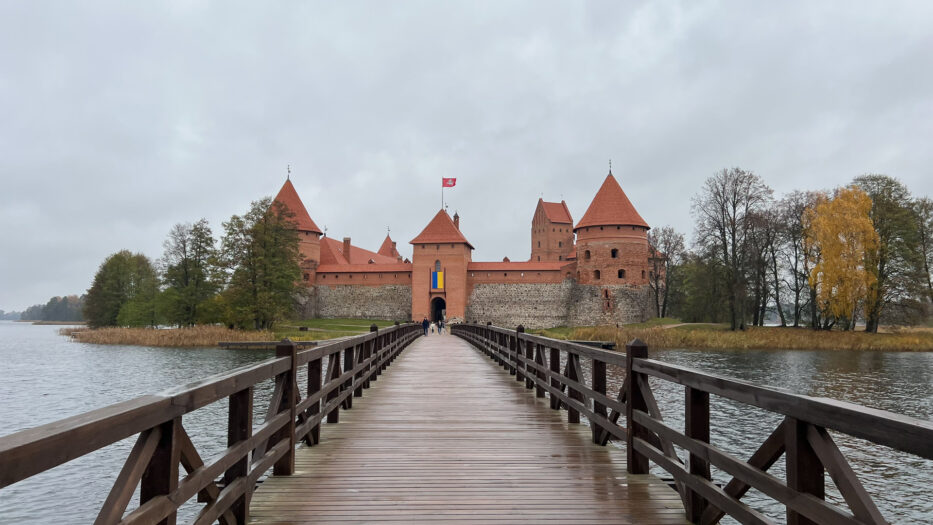 Due to the location of the castle the bridge was not easily seen from the mainland. This led to someone seeing soldiers apparently running on top of the water out to the island – causing a rumour of the island being magical or haunted – an effective way of scaring off intruders.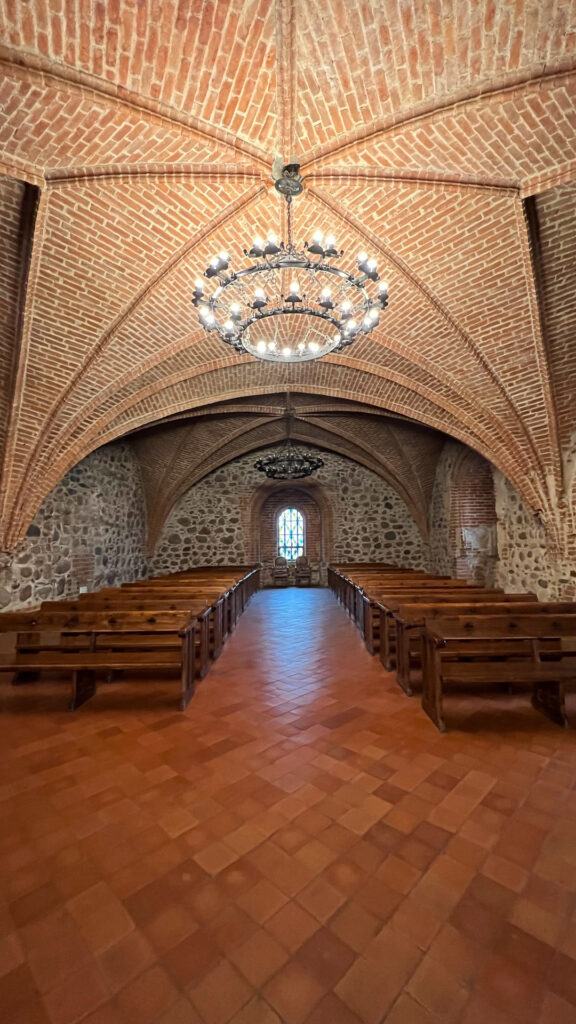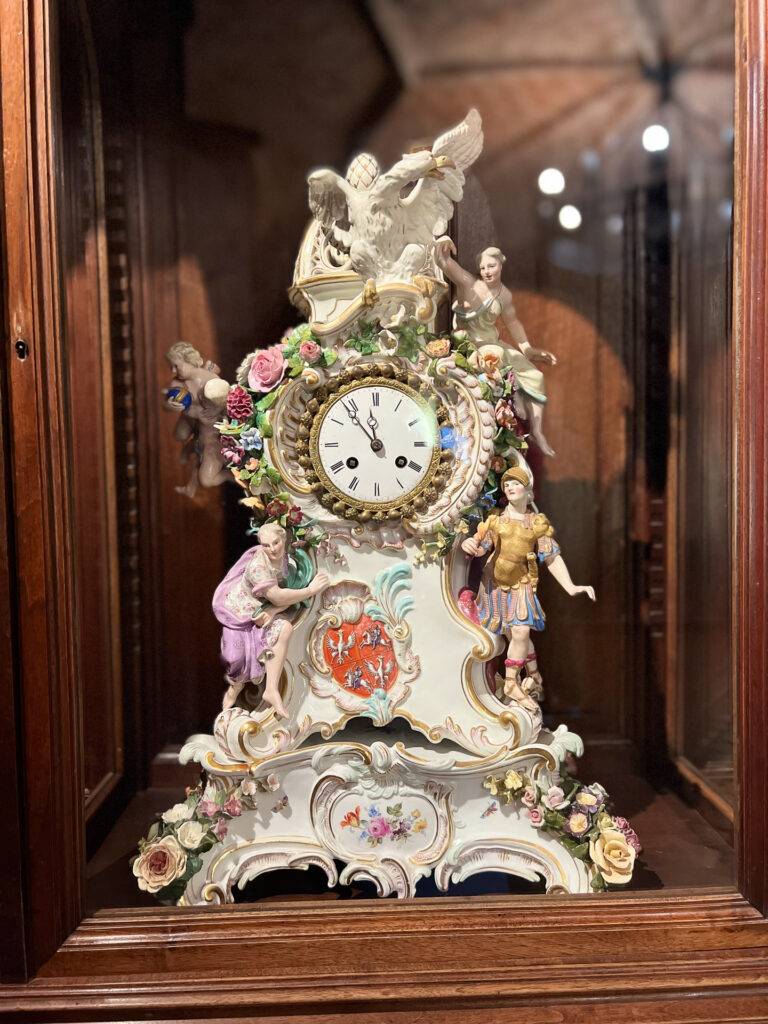 Overall, Trakai Castle is a unique and enchanting destination that offers a glimpse into the past while immersing visitors in the beauty of nature. Whether you're a history buff, an architecture enthusiast, or just looking for a beautiful and peaceful escape, Trakai Castle is definitely worth a visit.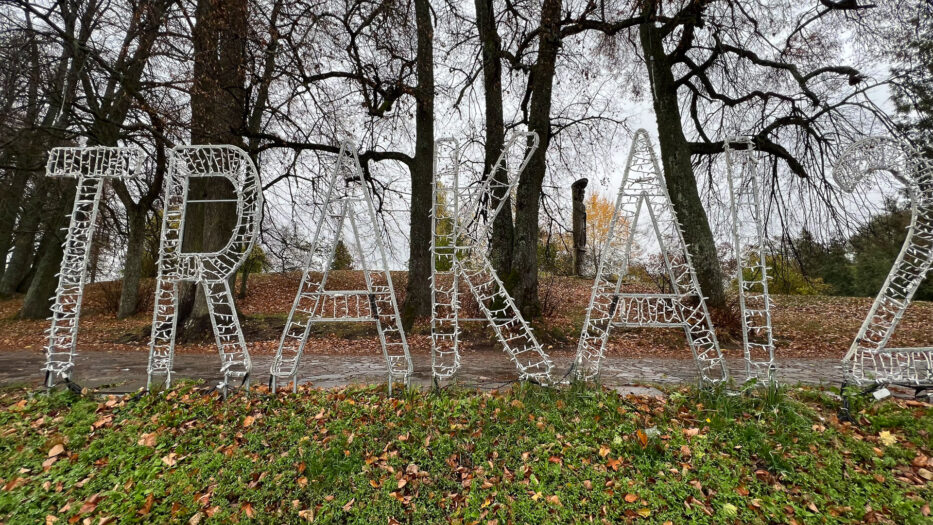 ---
Have you been to Vilnius, or maybe to Trakai? Or another exciting castle I should know about? Please feel free to leave a comment below.
---
About this post
This post is written after a sponsored press trip to Lithuania, but with no direction of what to write. All things written are of course entirely based on my own experiences and are my own honest review.
---