My vision seems to blur a bit as I gather up speed, and I let out a weird noise as I'm thrown several centimetres up from the ground. "Aaaaaa – this feels so sketchyyy!" I cry out to Thomas. "HEY!" he shouts out as I pass him, and I laugh hysterically as I drag my legs up and go even faster.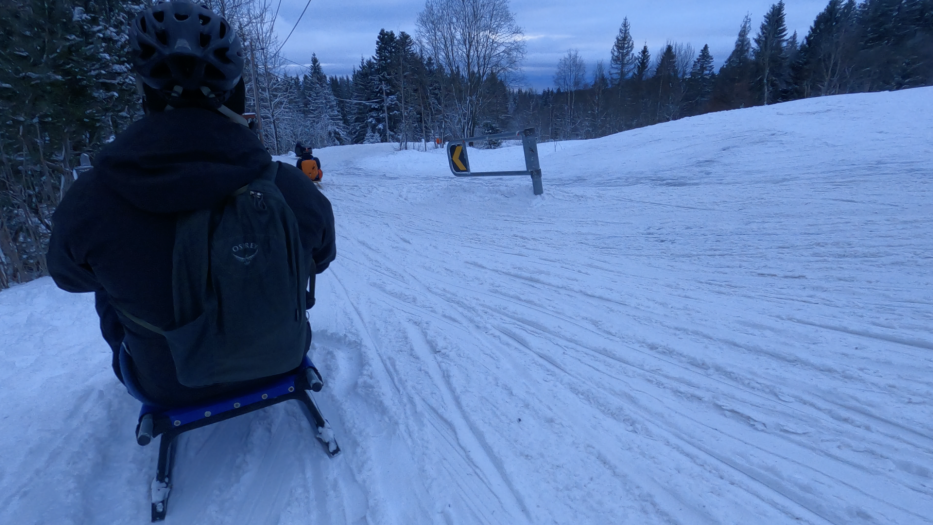 Korketrekkeren (which means "The Corkscrew" in Norwegian) is the most popular toboggan run in Oslo. It's a total length of 2 km and takes about 10 minutes in total. Once you reach the end, you find yourself just at Midtstuen metro station, which will bring you back to the top (this ride takes about 16 minutes).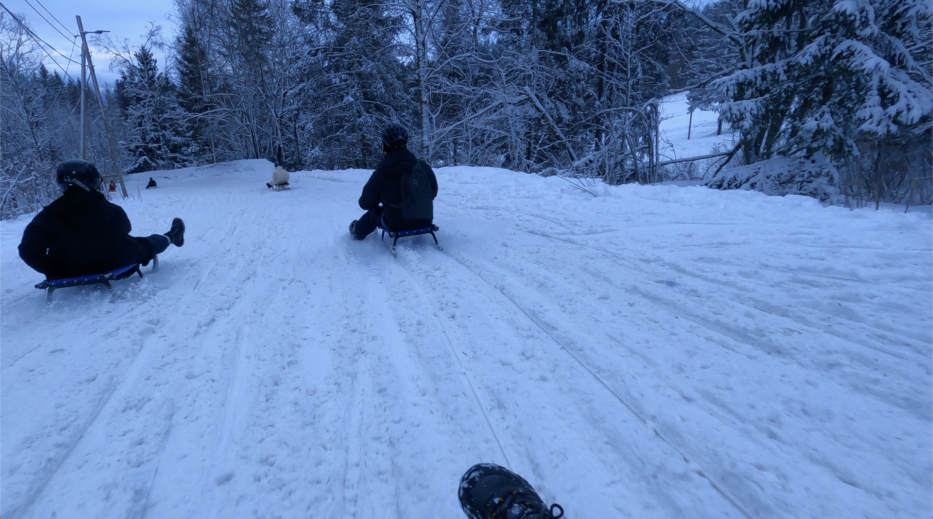 These days, Korketrekkeren is used by kids and adults wanting to have a good day outdoors sledging, but Korketrekkeren has been used for toboggan competitions back in the day, even for the world championship in tobogganing in 1955.
---
How to get to Korketrekkeren
To get to Korketrekkeren you catch the metro line 1 Frognerseteren. The metro takes you from the city centre up to Frognerseteren in about 30-35 minutes. As you arrive at the metro station you will see Roseslottet, which I've written about earlier, to your left. Head down to the right, and you will see a sign leading the way to either the toboggan run ("Akebakke") or to the sledge rentals.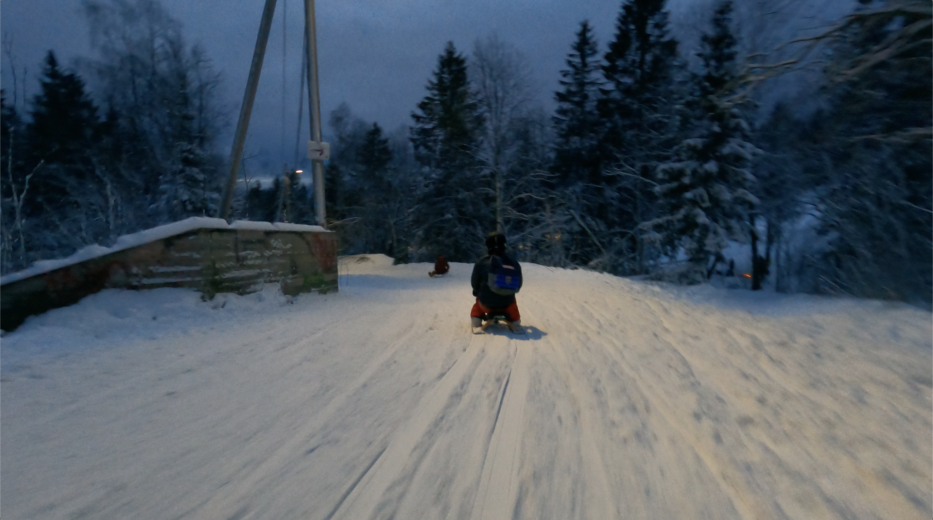 Prices in Korketrekkeren
Korketrekkeren is actually open and free for all (as long as the weather conditions allow it). You are welcome to bring your own racing sledge, or you can rent one for 100-150 NOK per day. If you rent a toboggan, this can be handed in either at the top or at the end of the toboggan run (for an additional 30 NOK per sledge).
What to wear while sledging at Korketrekkeren
When you're going sledging, a good idea would be to bring a spare change of clothes in a backpack. This way, you can change into something dry, or you can add/remove layers as you go.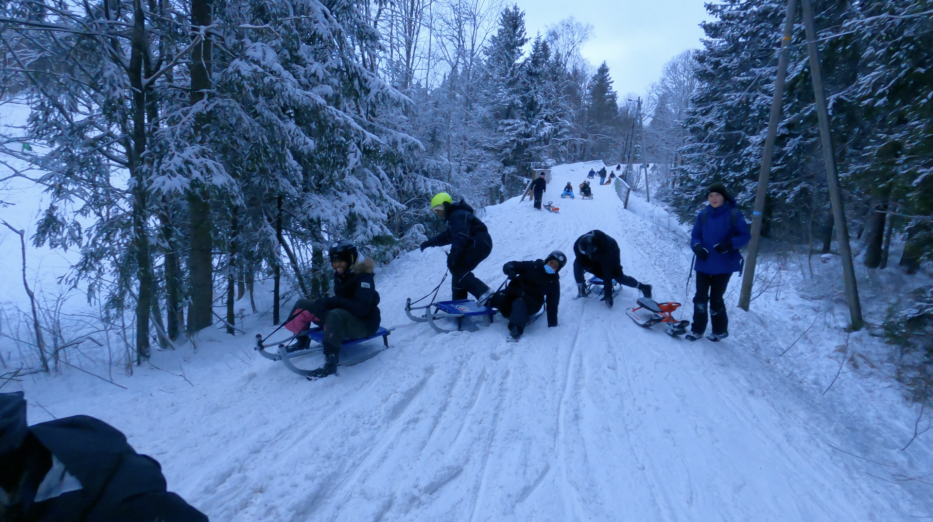 Warm clothes are essential! A pair of gloves is an absolute must. As you will use your legs as breaks you might not want to bring your new favourite boots. I would also recommend a helmet to protect your head (can be rented where you also rent sledges), and a pair of sunglasses to protect your face from snow is also a good idea.
Eat/drink at Frognerseteren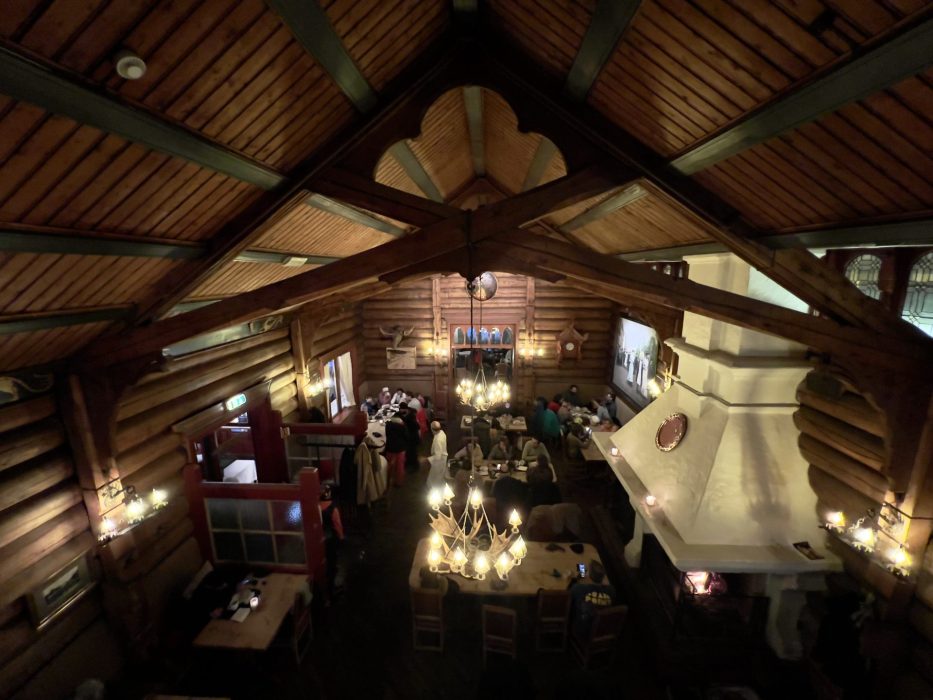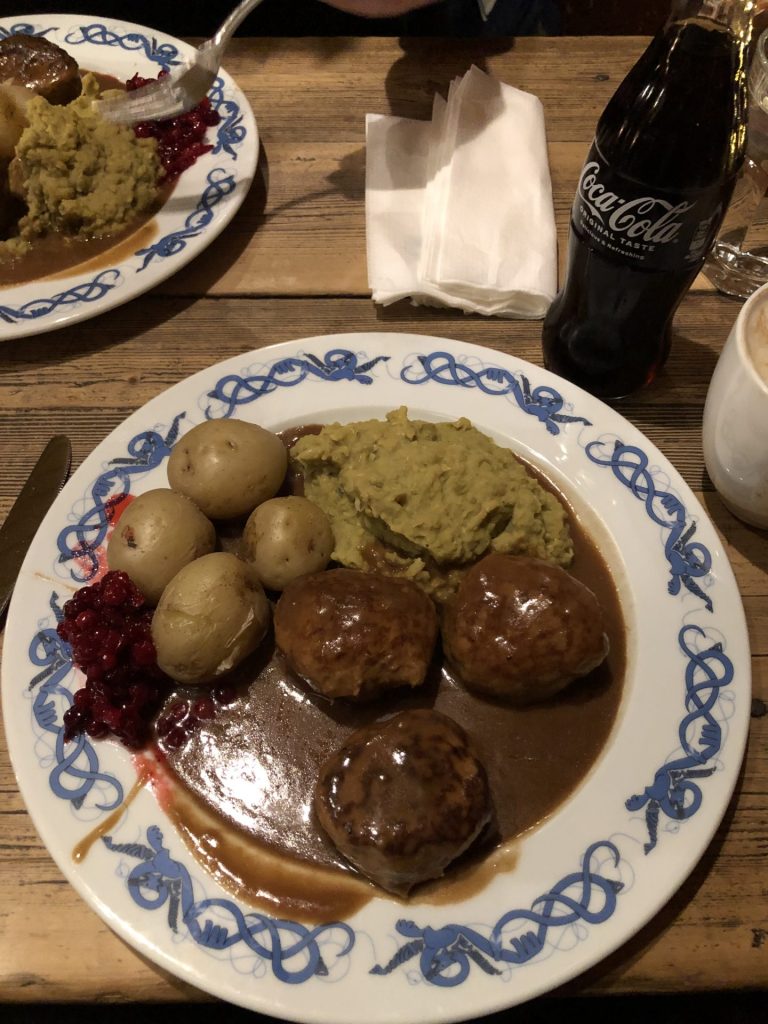 Frognerseteren is a great place to stop by for a quick snack, lunch, hot chocolate or even dinner. Dinner is being served from 15, and there are several options being sold each day.
---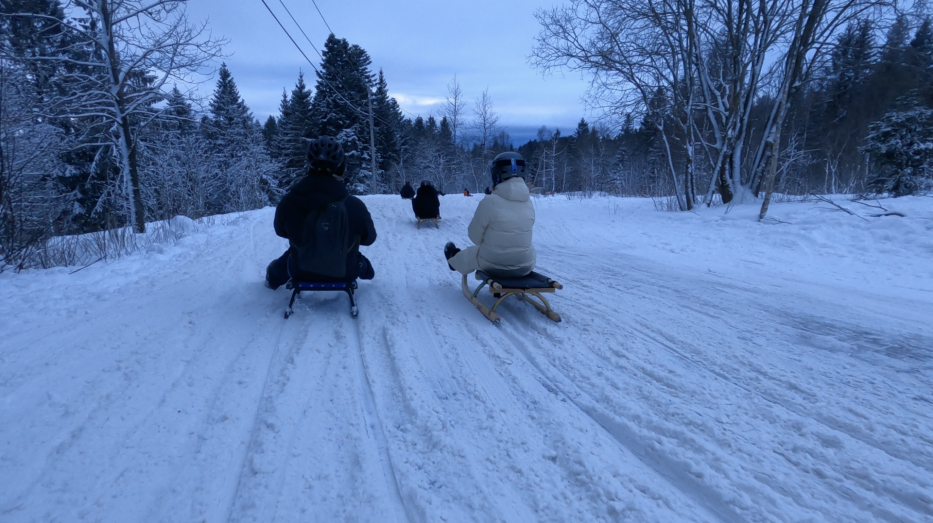 Have you been to any place like this before?
---