The hike over Besseggen is a true classic, and one of the most popular hikes we have in Norway. The hike can be done either way, but most people prefer catching the ferry from Gjendesheim over to Memurubu. This way you climb upwards and have the "airiest" part behind you (I would recommend this if you're not too excited about heights).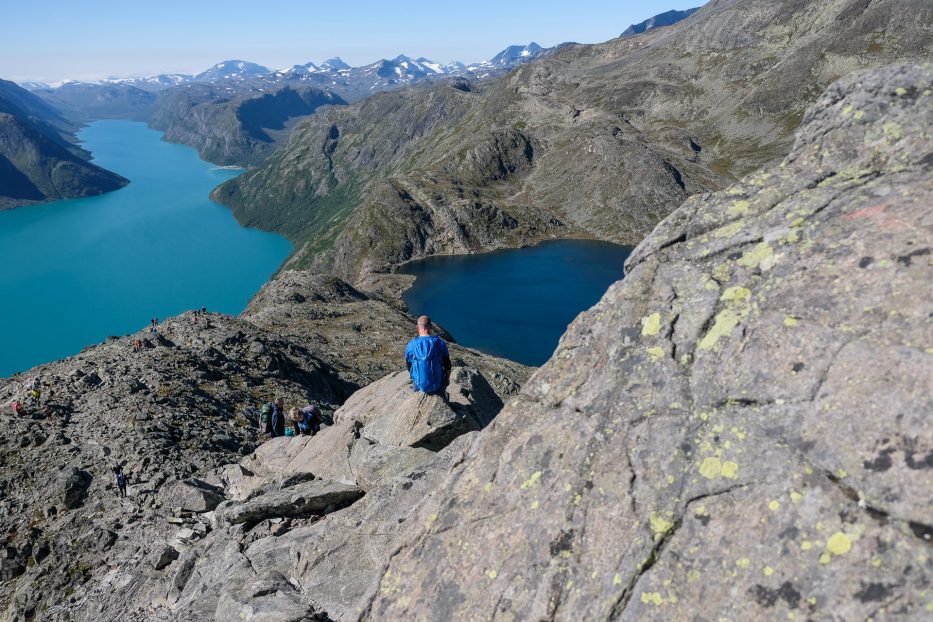 ---
The hike over Besseggen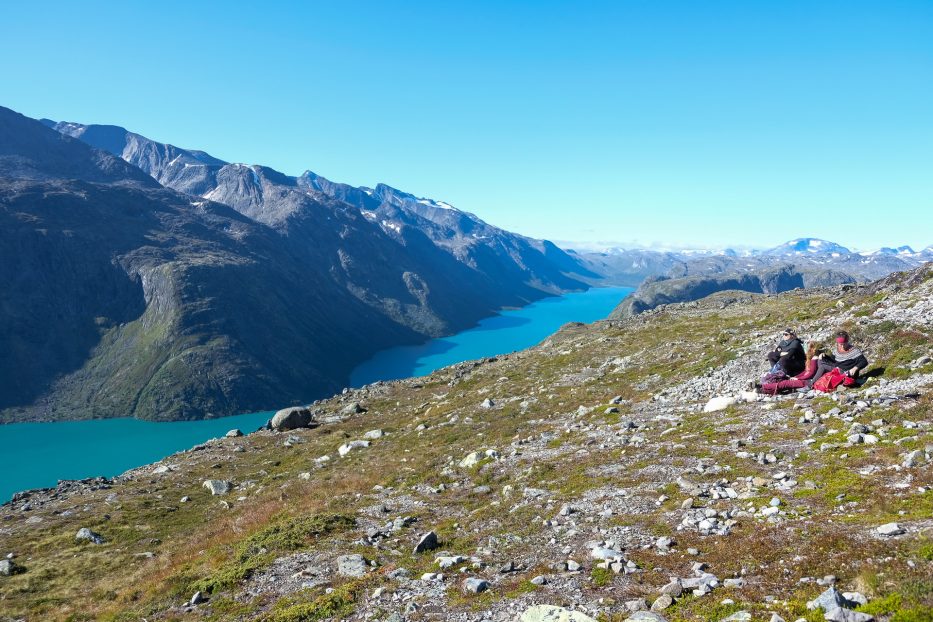 Length: 16 km
Time: Between 6 and 8 hours, including breaks (when I hiked Besseggen I had about 5,5 active hours of walking, but I spent around 8 hours in total).
Highest spot: 1743 masl.

The main hiking season for Besseggen
The main season for hiking Besseggen is in July, August and early September. We had scheduled the hike for late September 2020, and was forced to postpone due to heavy snow… Instead, we ended up hiking Bitihorn, another great hike in the area.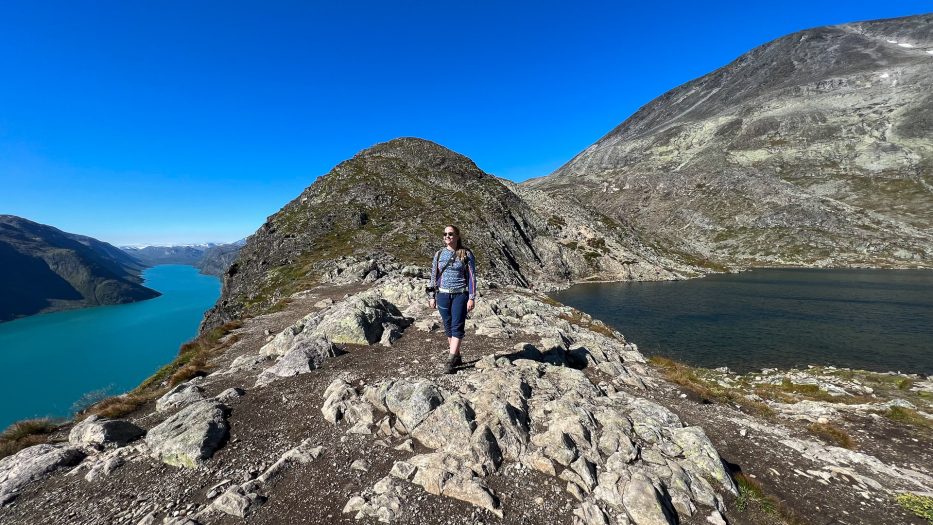 The first boat in the morning leaves for Memurubu already at 7.15. We've been up for hours by this point, driving to the parking lot, catching the shuttle bus, eagerly waiting. The hike up from Memurubu is amongst the hardest – it's steep, and we're still a bit tired from the ferry rocking us back and forth. The sun is shining, and we quickly realize we must peel off a layer or two with clothes to avoid sweating to death.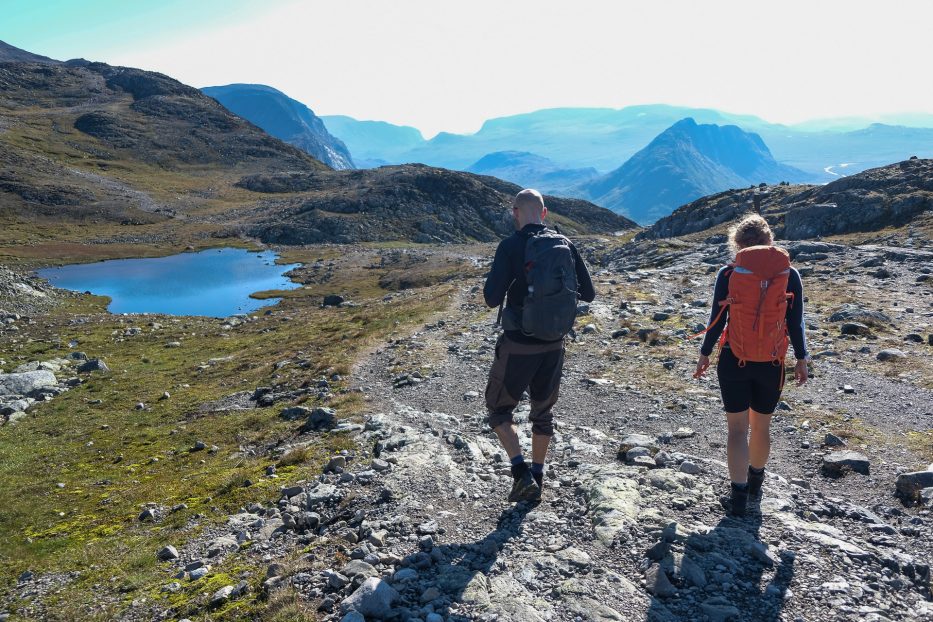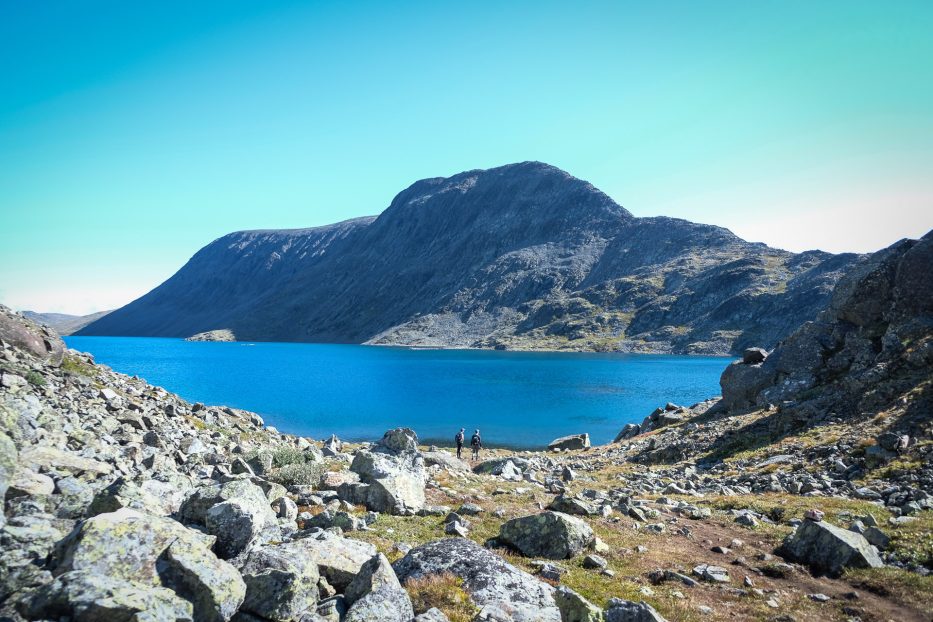 ---
How to get to Besseggen
To get to Gjendesheim you can catch the bus (Valdresekspressen), or you can arrive with your own car. Parking is at Reinsvangen, which is about 2 km away from where the boat is. A free shuttle bus goes between the parking spot and the ferry.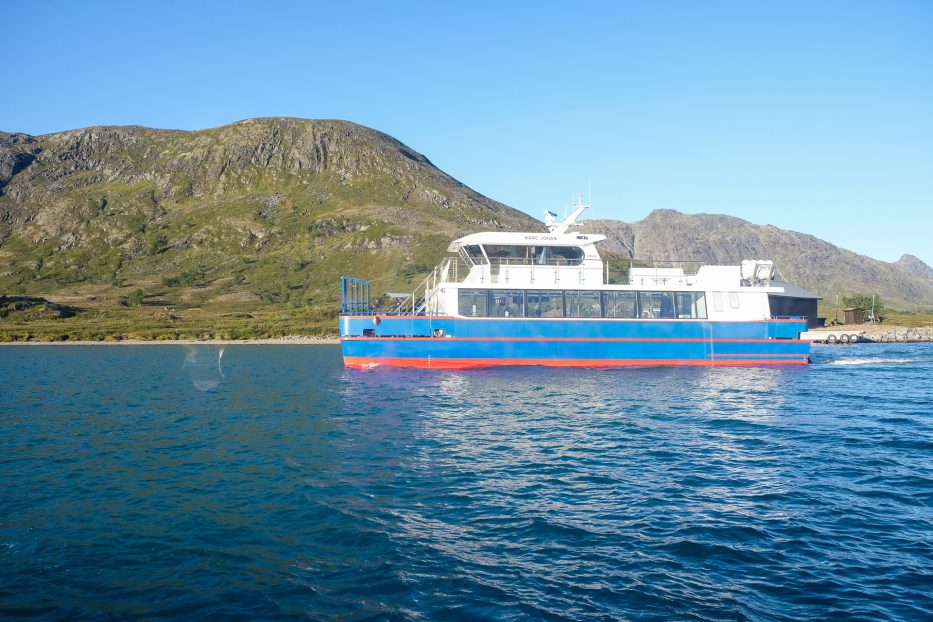 Important: Remember to book your ferry ticket in advance! During the most popular months most departures will be full.
Also note that the last boat back from Memurubu to Gjendesheim leaves at 16:50. You don't want to have to do the entire hike back again (in the dark).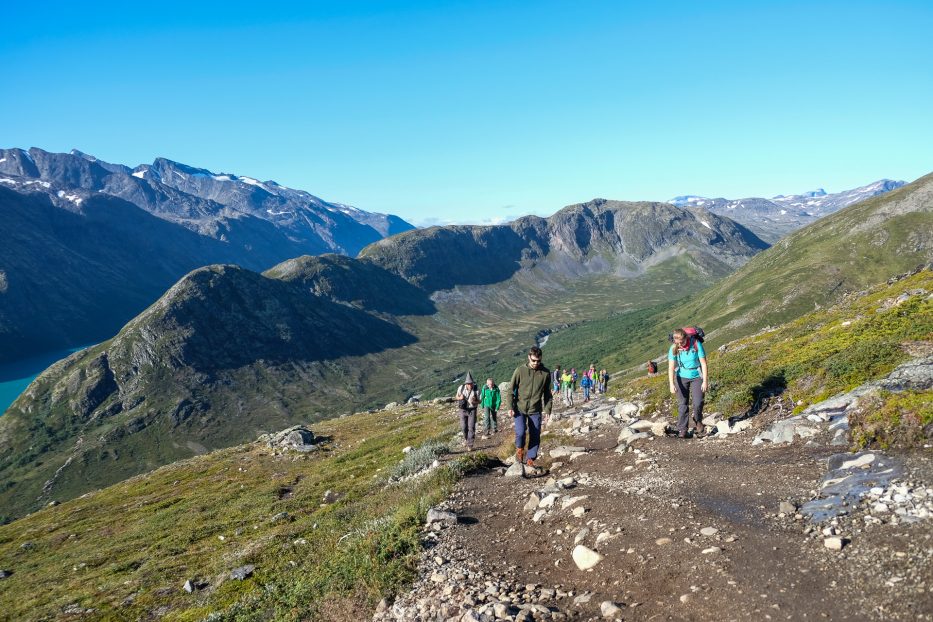 Prices
The hike itself is free (yay), but of course there are some expenses: the ferry, parking and food/beverages for the day. Also of course transportation to the area. You can either drive with your own car, or you can catch the bus, Valdresekspressen.
The price of the ferry from Gjendesheim to Memurubu is 200 NOK (19 USD per person).
For information about the ferry, please se gjende.no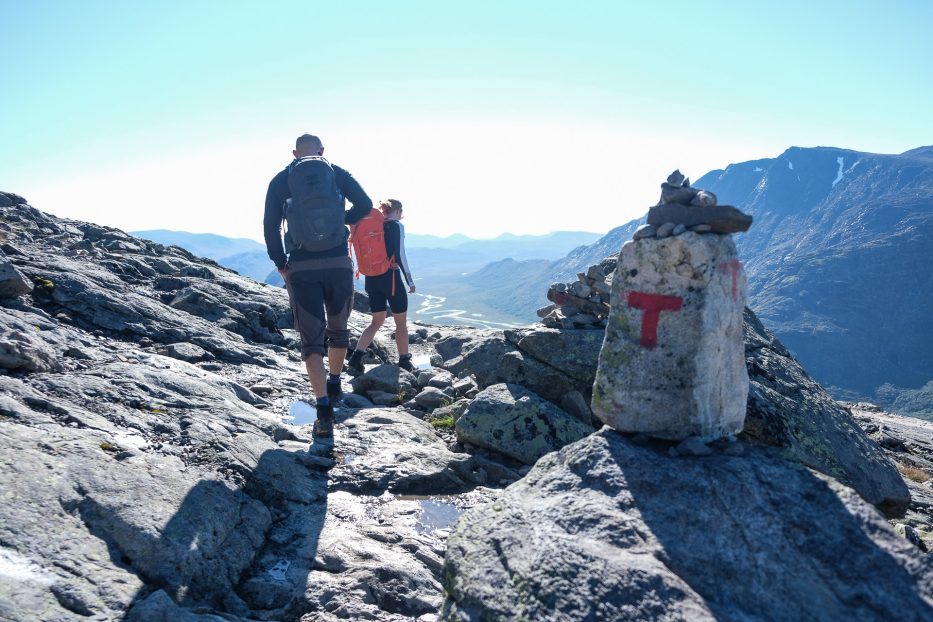 ---
What to bring (or wear) when hiking Besseggen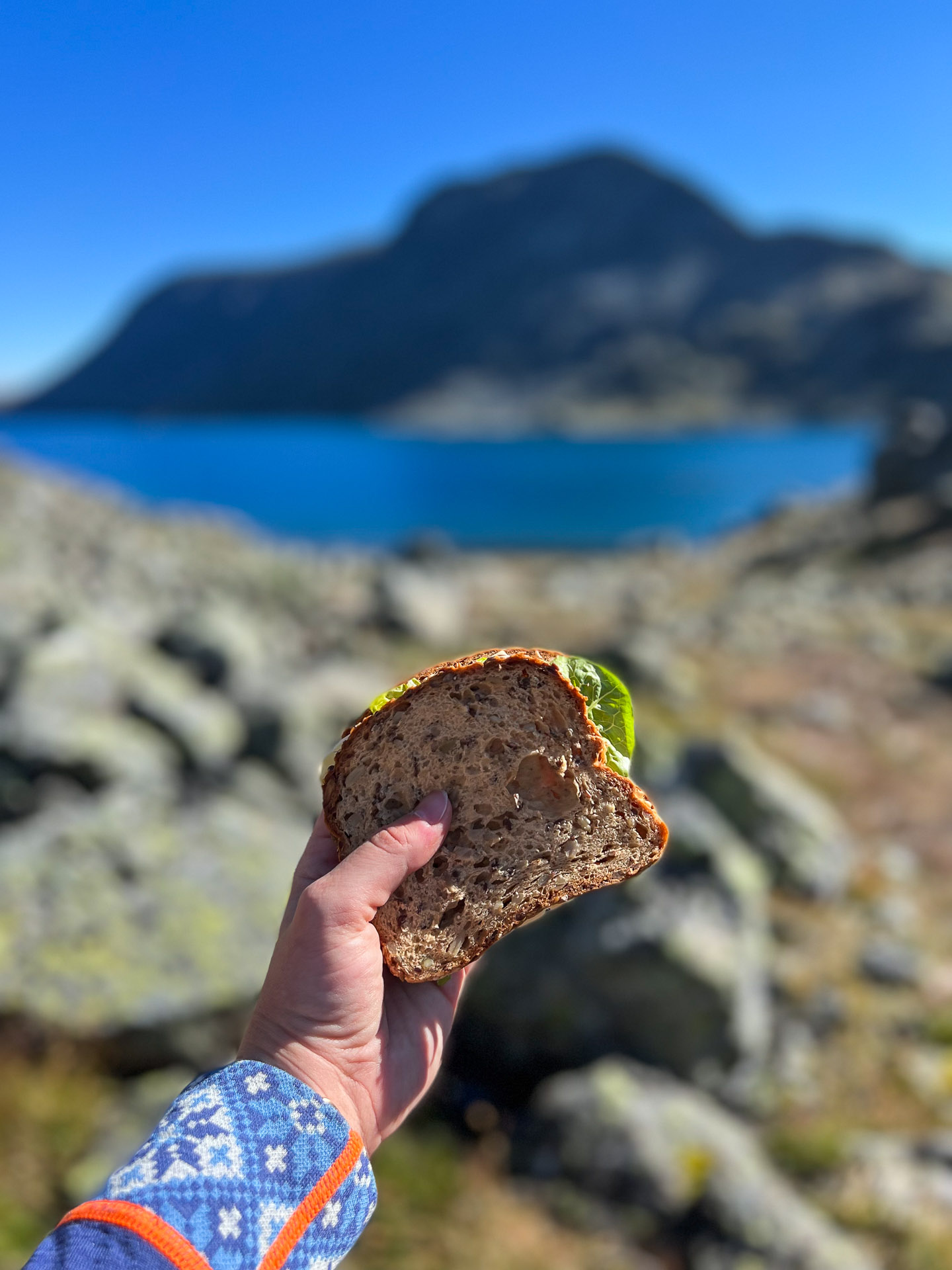 Hiking boots
Layers, layers and layers. It can be hot, it can be cold, it might rain, and you will for sure be sweaty. Oh, and maybe a windproof jacket for the summit, as well as a beanie and gloves.
Sunglasses
Bandaids
Enough food and snacks for 8+ hours
Enough water! (At least 1 litres)
Cellphone (and maybe a powerbank and charger?)
Your ticket to Gjendebåten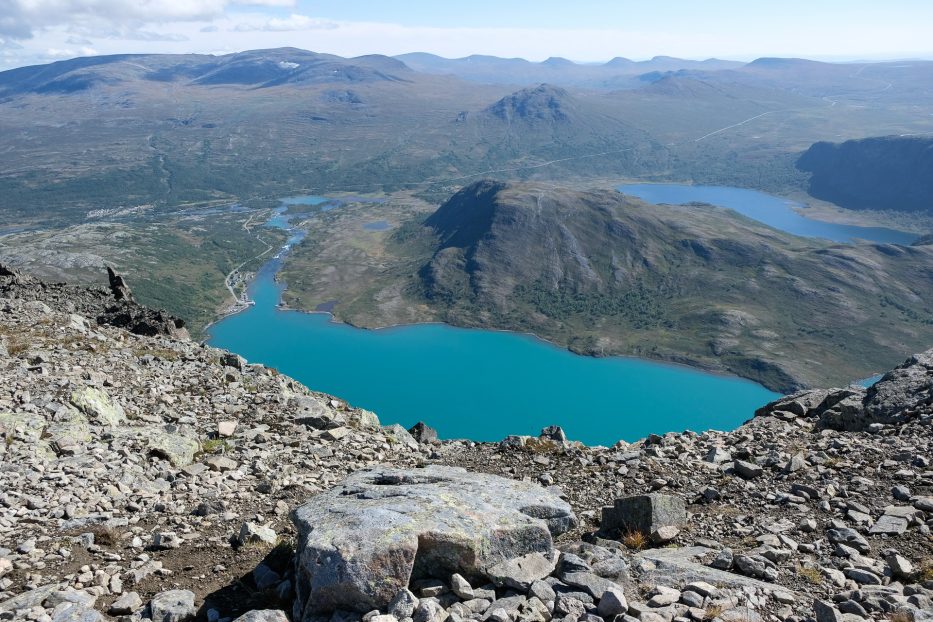 The hike itself, to sum it up with a few words: longer than I anticipated, and less scary. When hiking from Memurubu, the best views is by far at the first ½ of the hike. The last part of the hike is uneventful, consisting of a lot of gravel, and what feels like the longest downward hike ever. But it is totally worth it, for the sights at the top!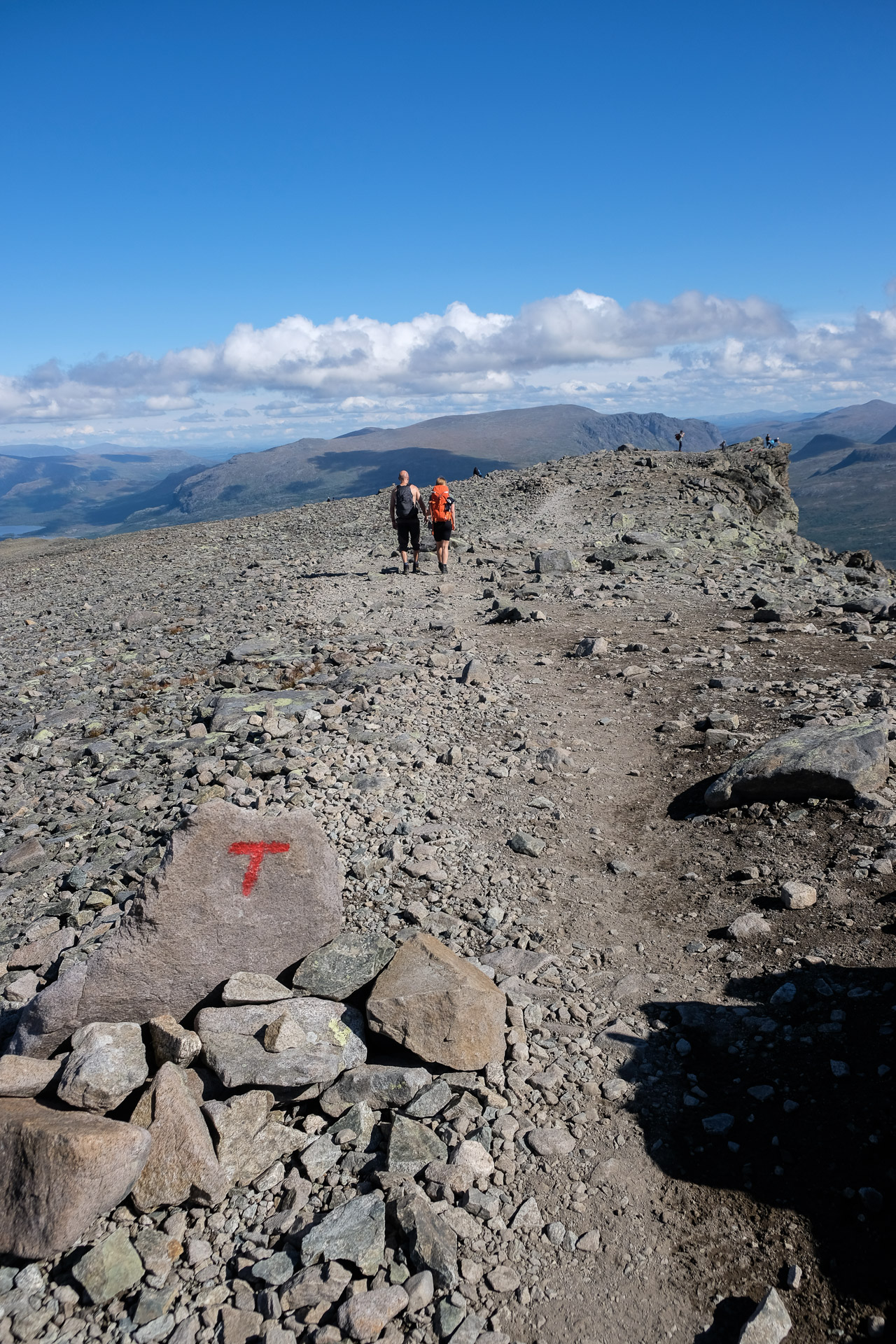 We were incredibly lucky with the weather at our second attempt. Hiking Besseggen with short sleeves and pants rolled up to our knees: I did not expect to get sunburnt on my legs from this hike, but I did.
All in all: this hike is rather long, quite hard if you're not in the best shape and comes with some spectacular views. Take your time, enjoy the views, eat your lunch and have a coffee while admiring the nature, and I hope you will get the same incredible weather as I did.
---
Combining Beitostølen and Besseggen
// sponsored stay at Gjestegaarden / ad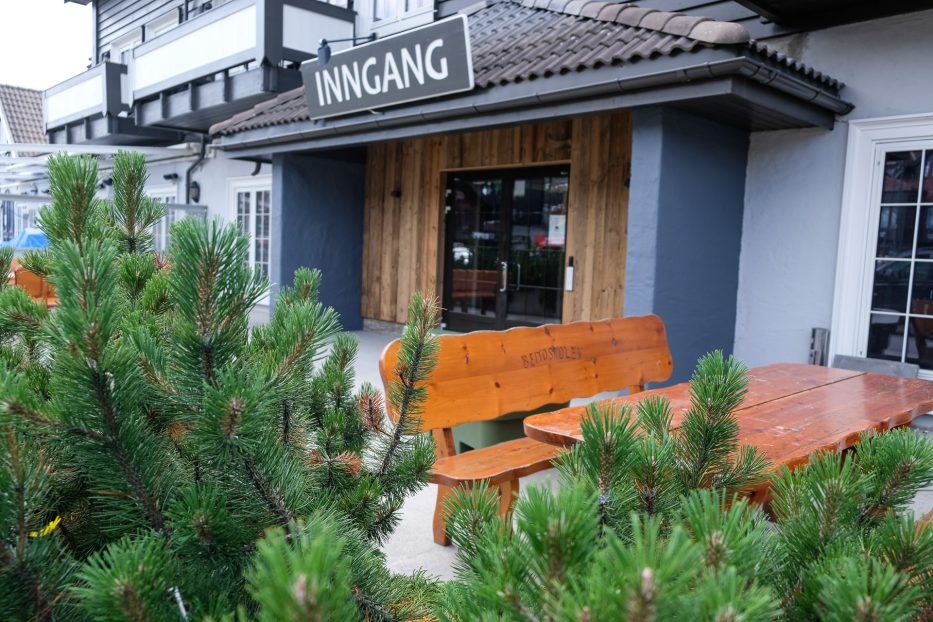 When hiking Besseggen you have plenty of options for where to stay. As I love the Beitostølen area, I decided to stay here. This time I was lucky enough to test one of the newly renovated apartments at Gjestegaarden.
Located as central as can be at Beitostølen these apartments are great for a weekend trip. It's located right next to the ski slope, and within walking distance of food stores, restaurants, bars etc. The bus, Valdresekspressen, stops right outside as well, and there are plenty of parking spots around – so this is a great spot no matter how you travel to Beitostølen.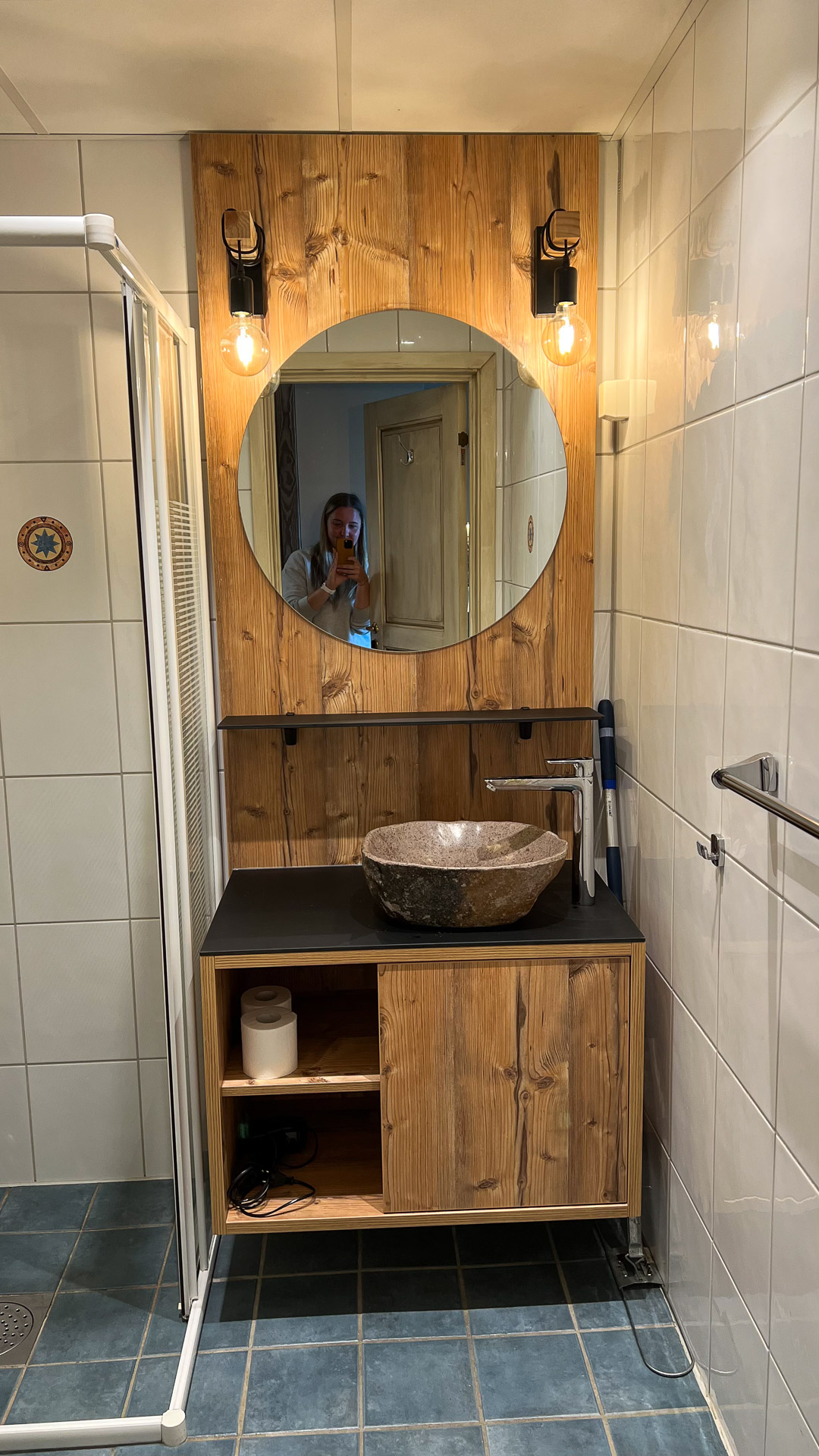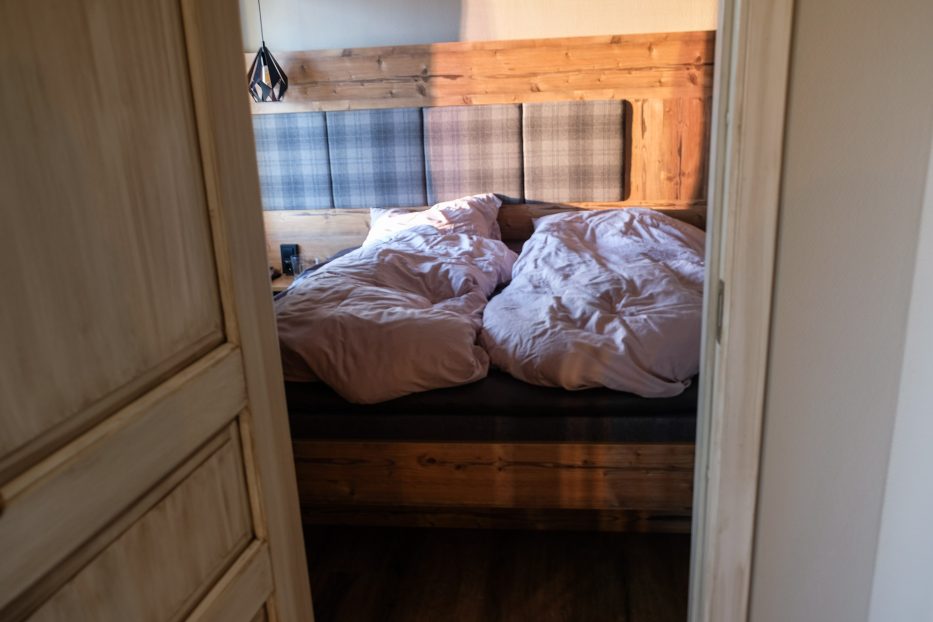 We had a two-bedroom apartment, with a small but fully equipped kitchen, our own bathroom and even a small outdoor area where we could enjoy a beverage and watch the sunset from after our hike.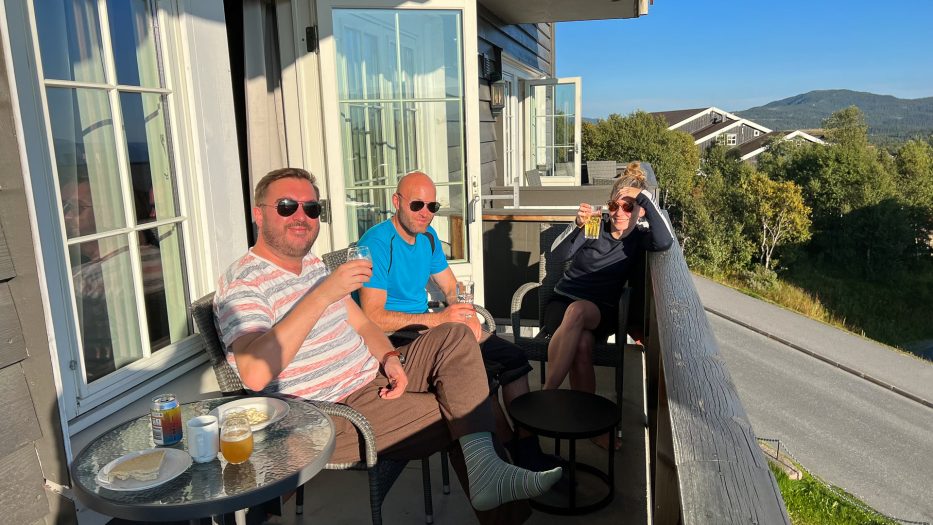 Remember to bring your own bedding and towels – or rent it at check in, which is done at Radisson Blue Beitostølen.
The day after our big hike our legs was sore. However, we were offered access to the swimming pool over at Radisson, and of course we had to. Swimming really is so much fun, and we all ended up swimming, competing and floating around for about 2 hours, before finally heading back to Oslo.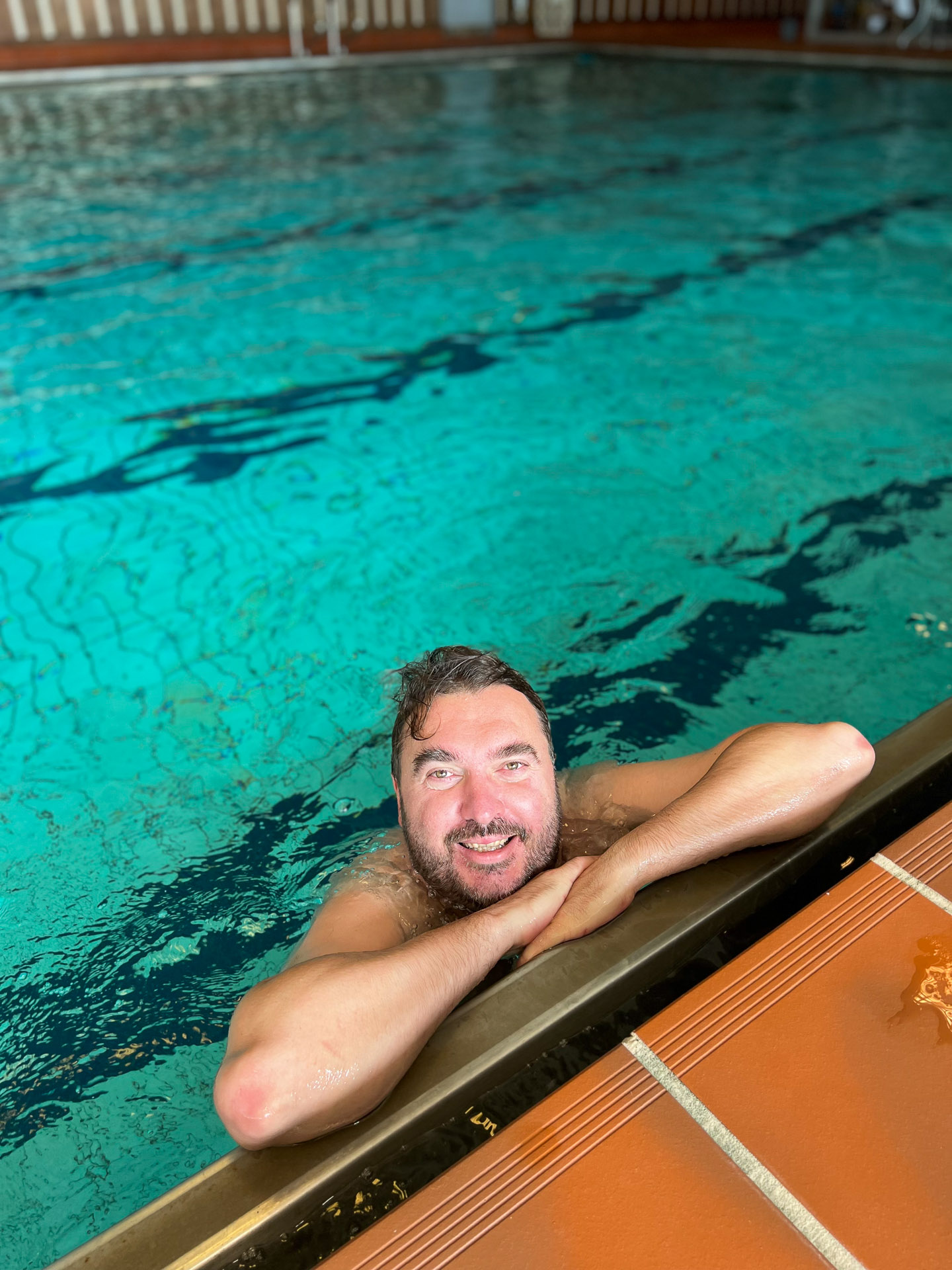 ---
ABOUT THIS POST
This post is written after a sponsored stay at Beitostølen Resort, but with no direction as to what to write about after. All things written are of course entirely based on my own experiences and my own honest review.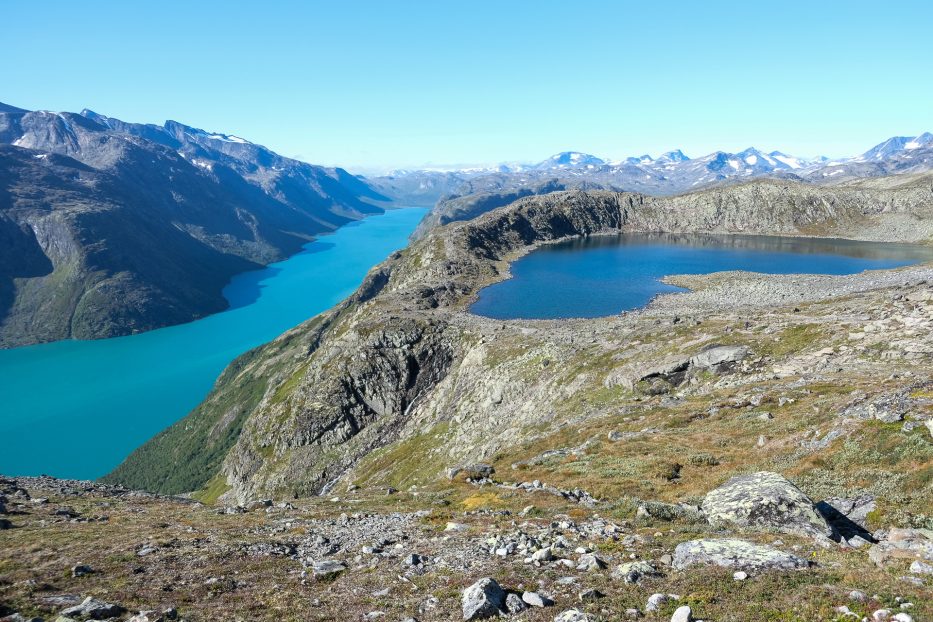 For more posts and ideas about Beitostølen, which is a great destination all year around (and yes, with and without skis), have a look at these posts:
Until next time, Beitostølen!
---