I'm hanging mid-air. About 1500 metres below me I can see the point where I last saw my family. I'm clipped into a piece of metal showed into a rock. My hands feel tired from dragging myself upwards, and at the same time I feel utterly at peace. In these stunning mountain sceneries I'm doing the Synshorn Via Ferrata – something I've dreamed about doing for about a year.
---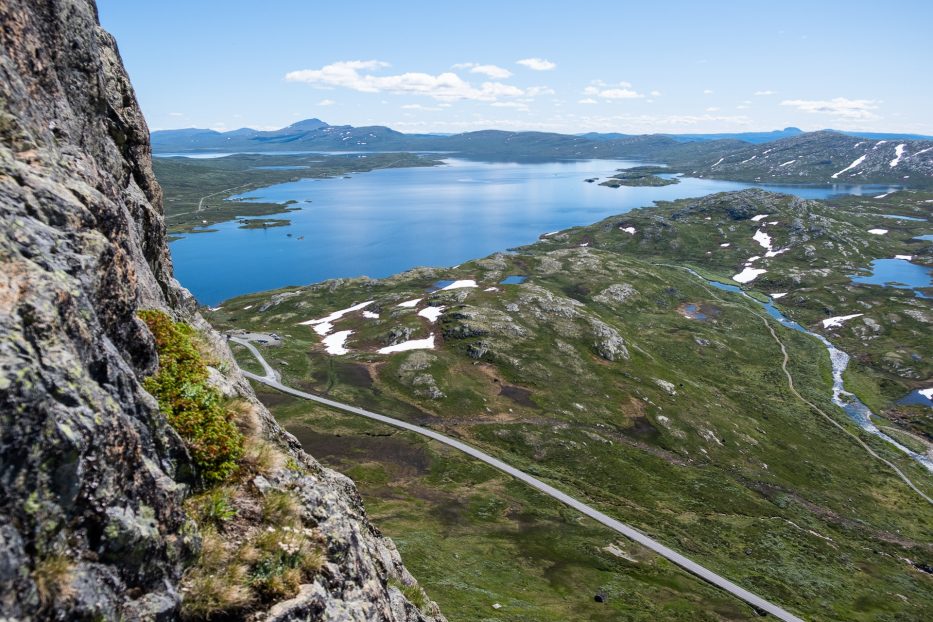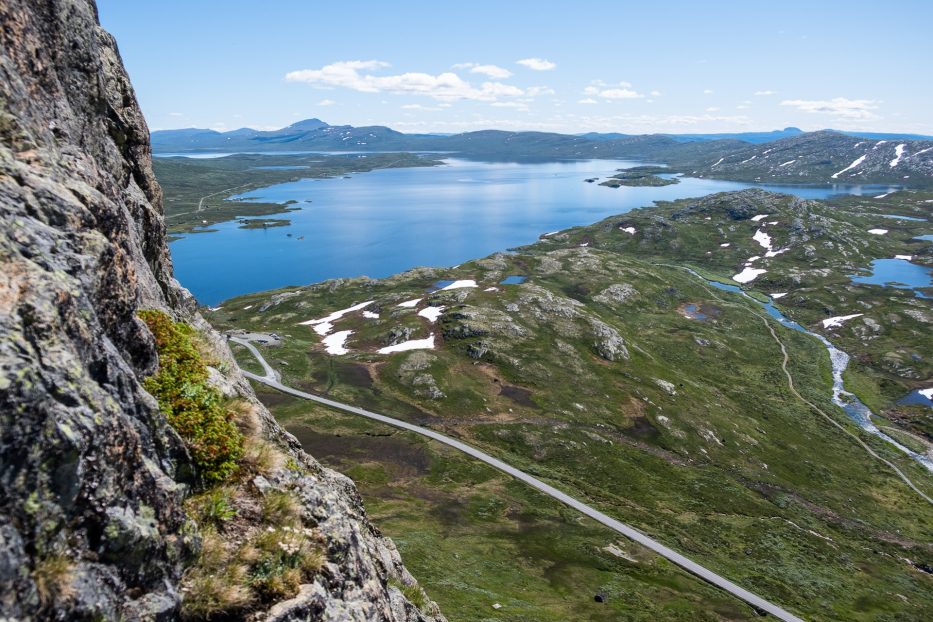 During the summer of 2019, Thomas and I visited Beitostølen together with my mum, Vidar and their dog Kaisa to attend the music festival Beitostølen Live. We stayed at Grønolen Fjellgard, an intimate, and very friendly place, where the five of us shared an apartment.
It was such a nice experience we decided to redo it again this summer. With all the restrictions of covid-19, there was no Beitostølen Live this year, but we had a great weekend in the mountains nevertheless.
Grønolen Fjellgard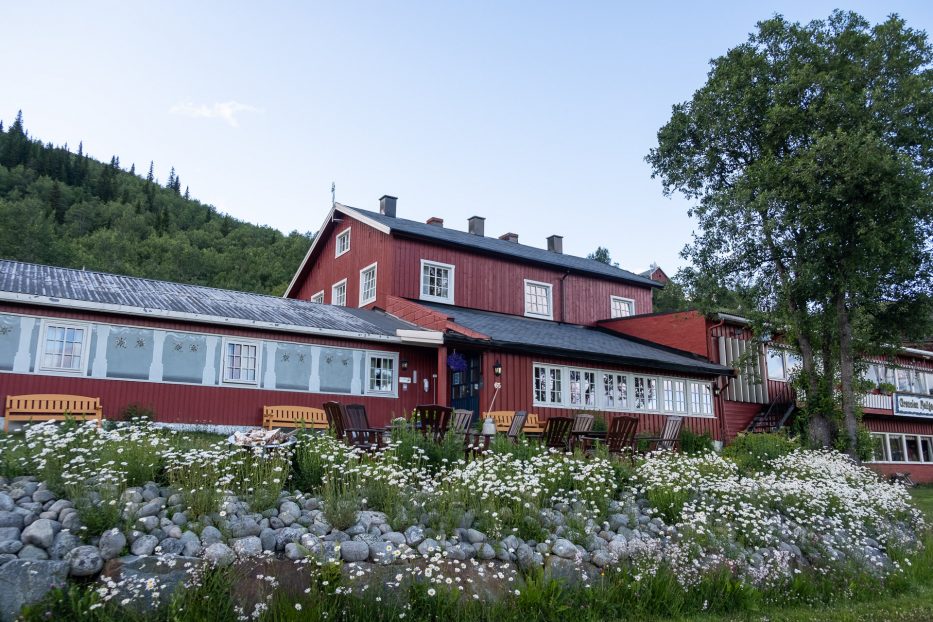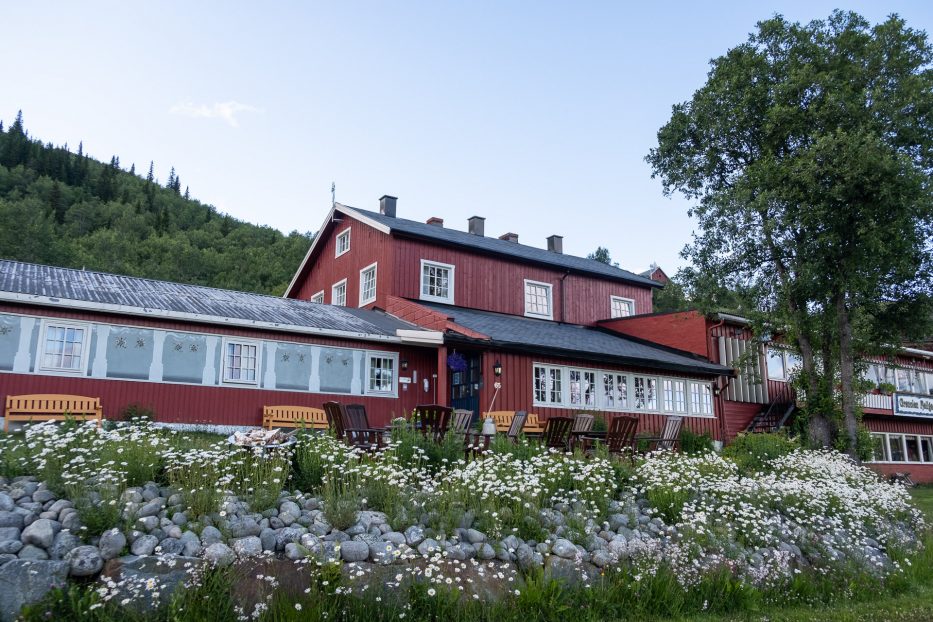 Vidar, my step dad, used to run marathons here at Beitostølen back in the day. After crossing the finish line, he would always stay at Grønolen Fjellgard. This makes this such a special place for him – and the staff even remembers him from back then. Of course this also makes Grønolen a special place for the rest of us to visit, so we went with the (same) apartment this summer as well.
The first time Grønolen is mentioned in writing was already back in 1612. The family who runs Grønolen however "only" has been here since 1784(!) Today you'll meet the brothers Tor Erik and Øyvind at Grønolen, both welcoming you with huge smiles and manners which makes you feel so welcome and almost like you're home.
Grønolen consists both of "the old part" (which of course has been renovated several times), where the reception, the restaurant, the spa-area and rooms can be found, and a newer part with apartments.
During our stay we ate both our breakfasts and dinners here, and the food was absolutely amazing.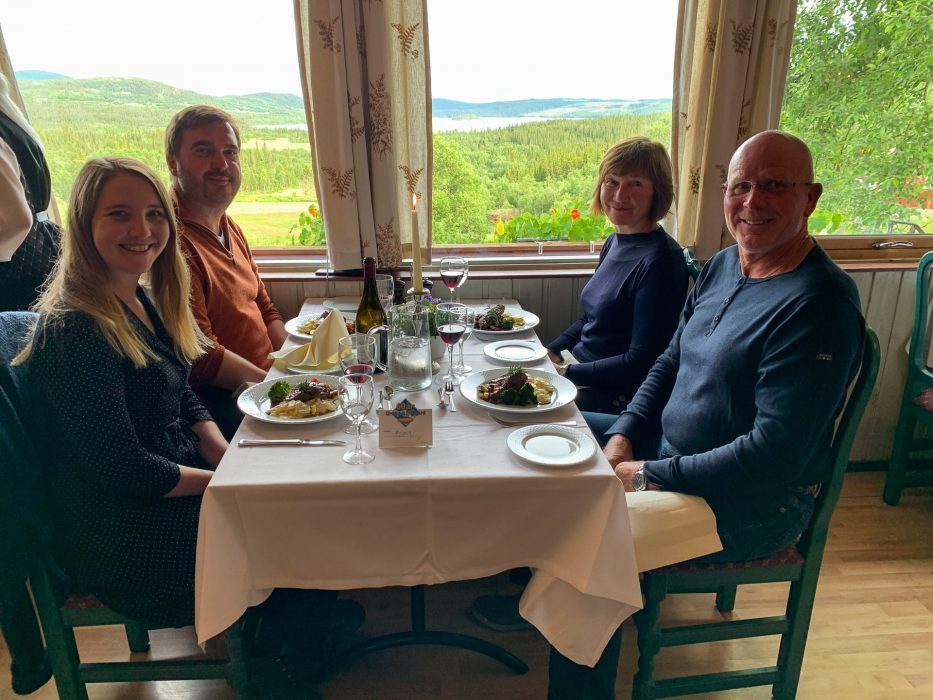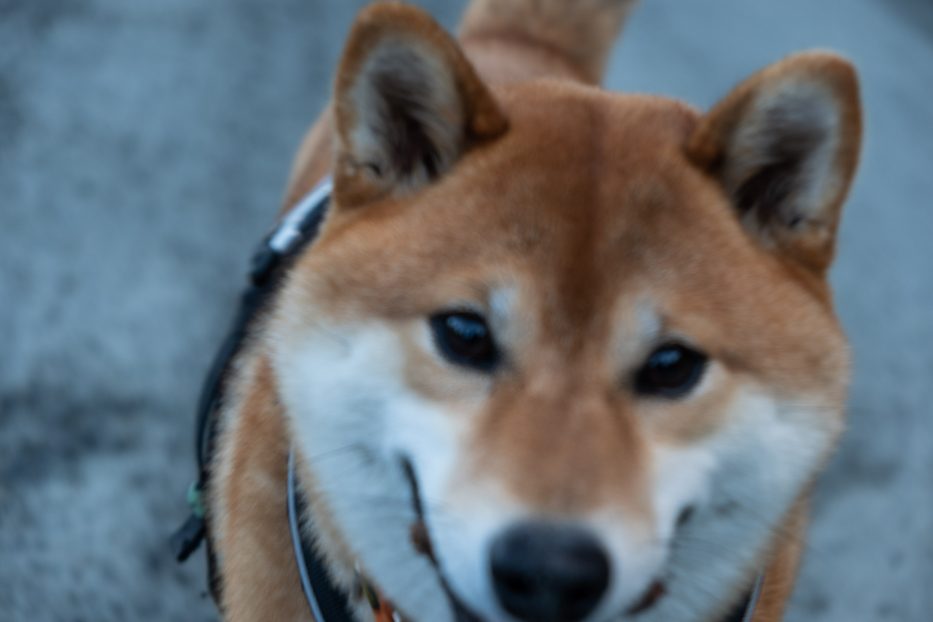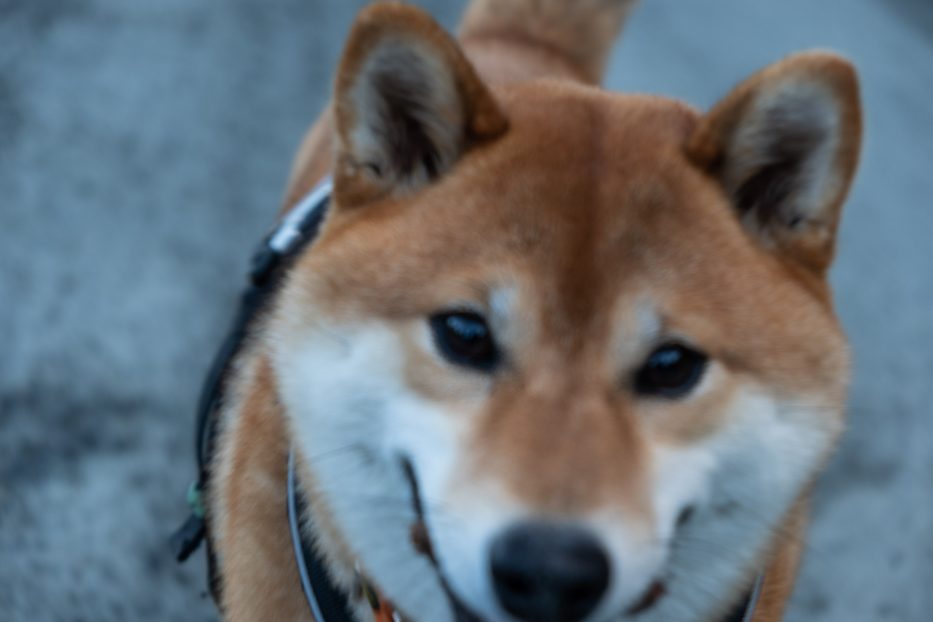 One of the things I really wanted to do at Beitostølen last year, which we had no time for back then, was trying the hike called Synshorn Via Ferrata. This year, however, I did end up having the time. As no one else felt called upon doing the Via Ferrata, we decided I would meet the other at the top of Synshorn (which is 1475 metres above sea level).
Synshorn Via Ferrata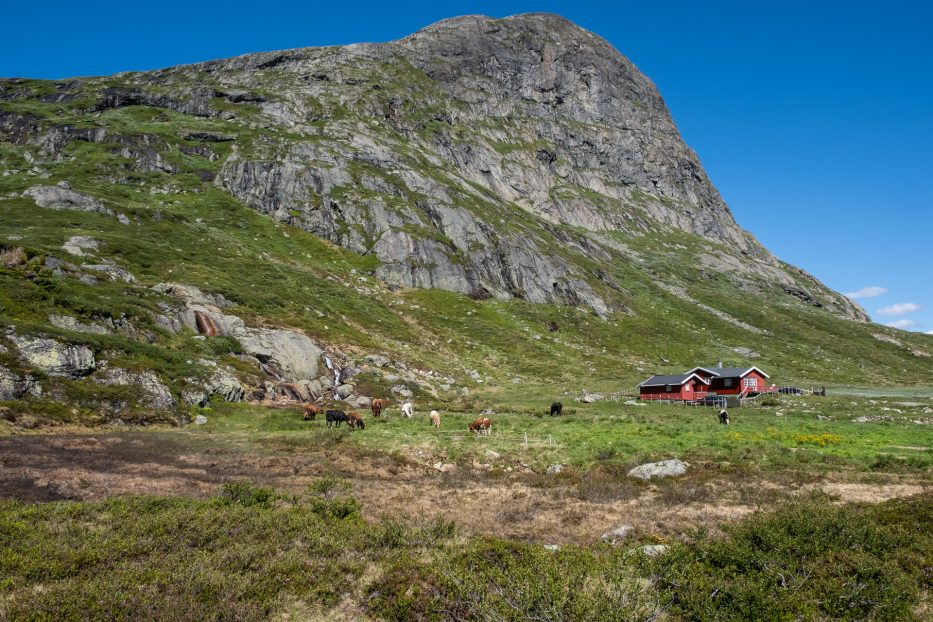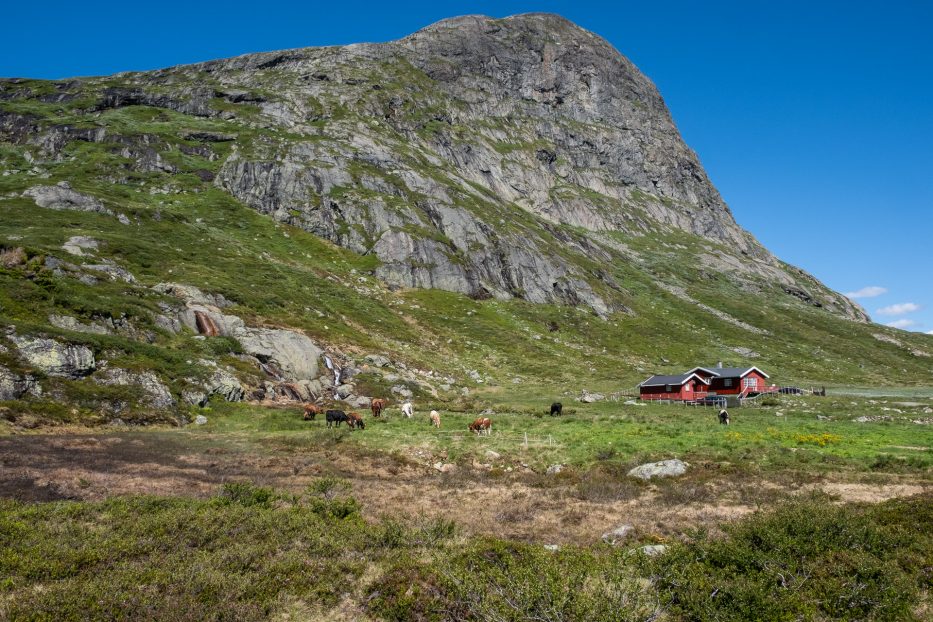 I got all my protective gear on, and slowly walked up towards the start point with the rest of the group, of which I knew no one. I turned back to wave to my family, and they already looked so small all the way down there.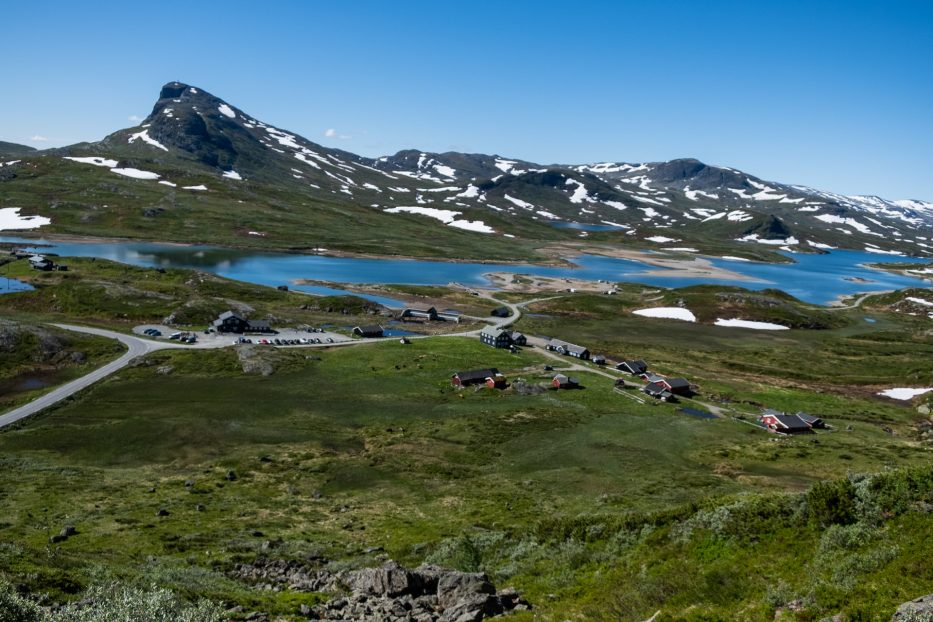 "What if I'm actually really afraid of heights? The idea had not even crossed my mind until now, and now here I was, all surrounded by strangers and mountains. I shrugged. At least I was about to find out soon.
To be honest, I don't really know much about climbing. Until this day, my only experience with any Via Ferrata was only in the form of watching people on Youtube, seeing ads for it and reading about it online. But it looked so amazing. So freeing!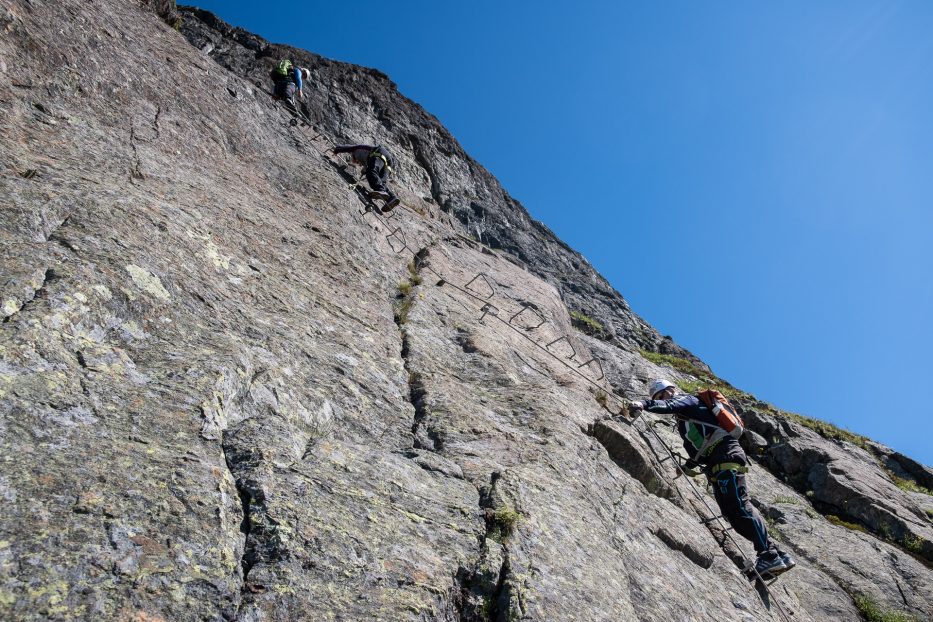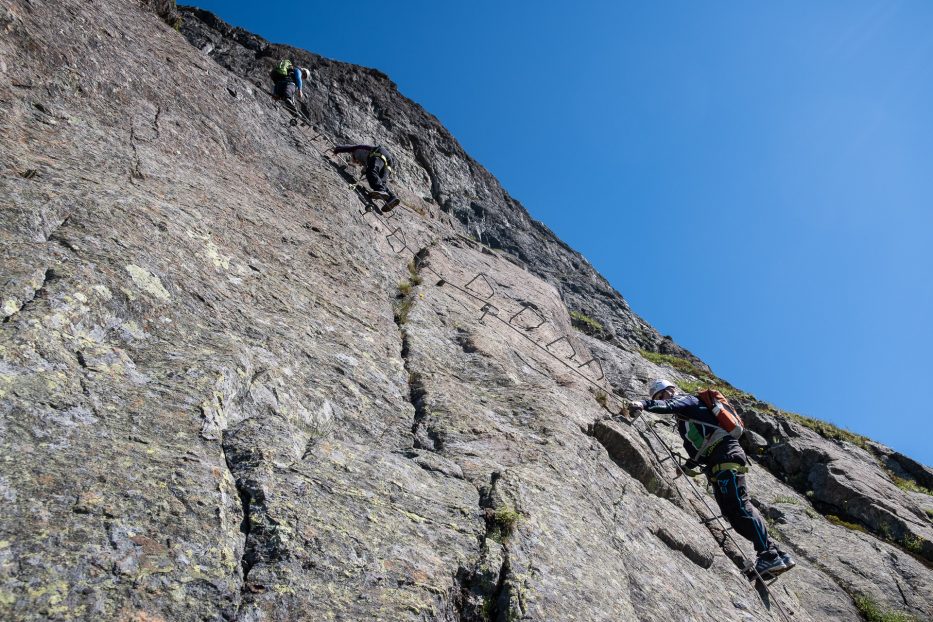 "Do you want to go in front of us, so you can climb with your friends?" the man in front of me asked as we were about to start. I smiled sheepishly. "I'm just here by myself I'm afraid" I said, and shrugged.
But I wasn't alone. Doing something like this on your own whilst in a group really is quite fun. I was the last one in my group, which meant I had a lot of time for photos and filming while waiting for the others. And it meant I could sneakily listen to all the funny things people would say.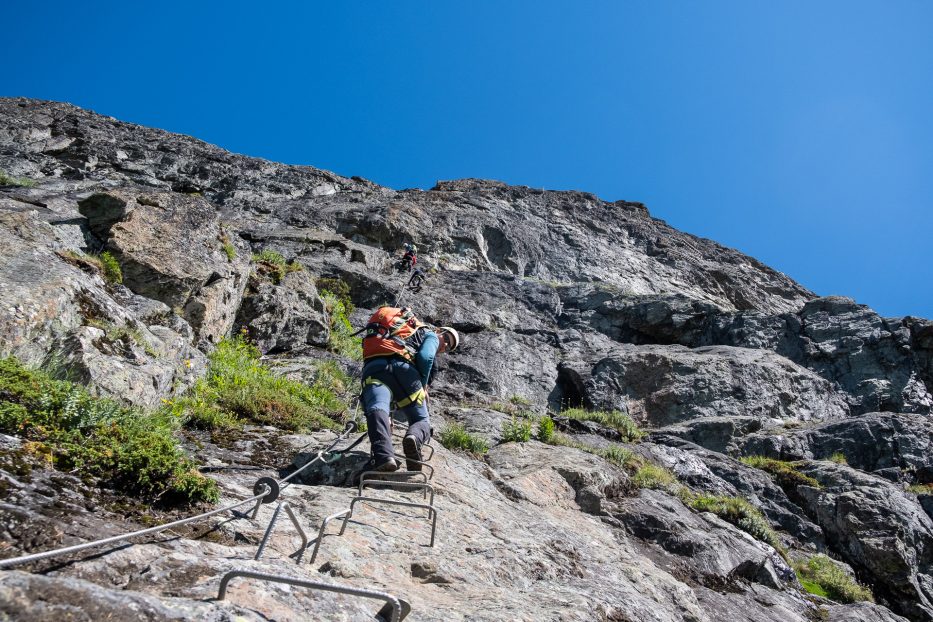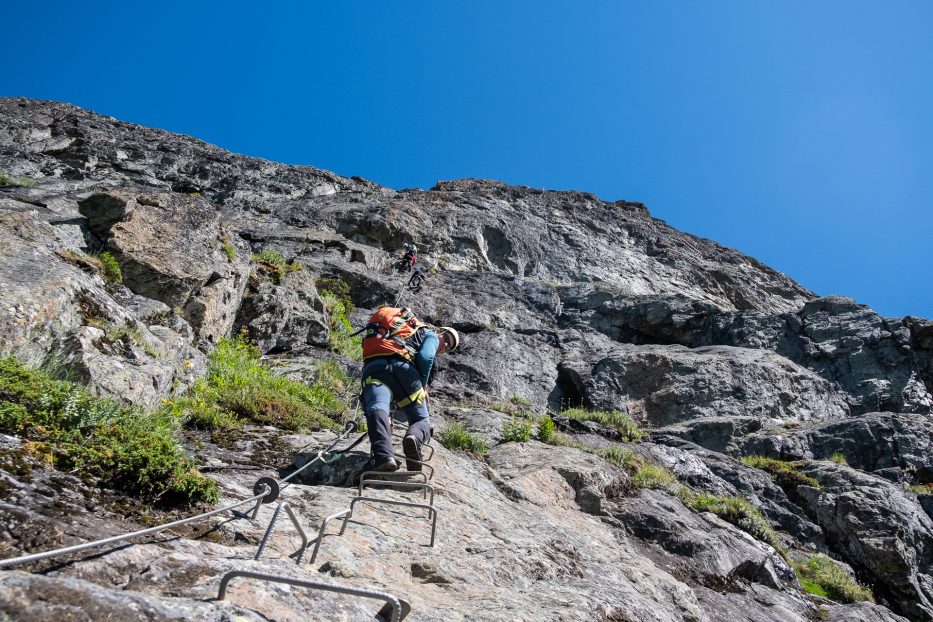 Like the dad that was a couple of people in front of me, with his kids enthusiastically shouting "look dad!" and "can you take my photo now, dad?"
"Please don't talk to daddy right now, okay? Daddy needs to focus!"
he shouted back, his neck at this point turned all the way back staring up at the wall he was about to climb. His kids looked at each other and giggled, then continued to climb, the dad still at the same spot, focusing.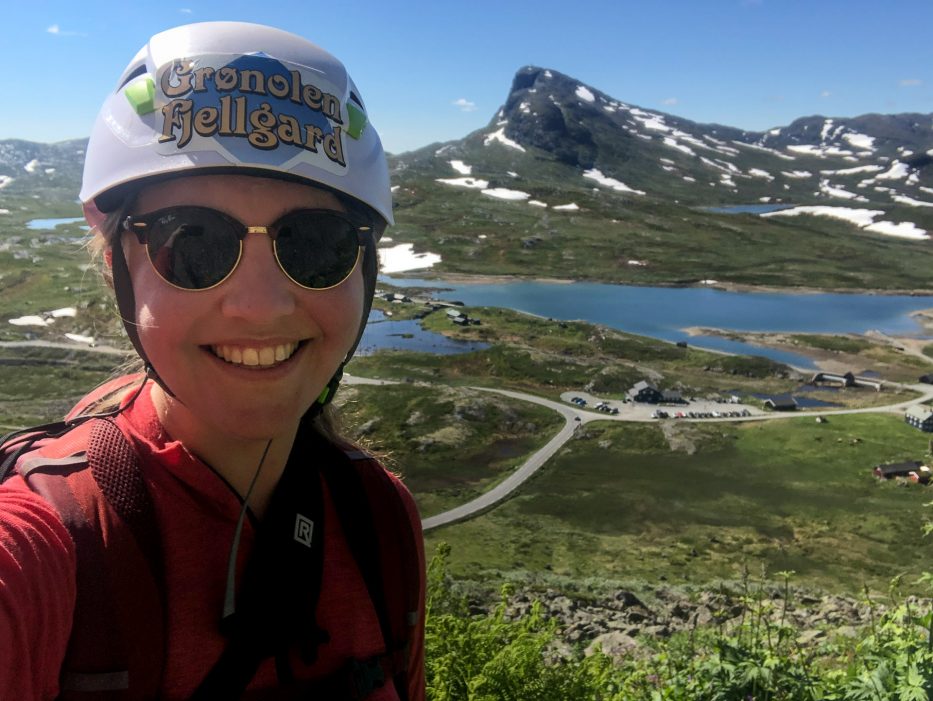 I had to wait for the people in front of me to get far enough up so I could continue (it's important to keep a safe distance when climbing, although you're all clipped in). I turned around to look at the view, and then looked down. It was quite steep. However, luckily I felt no signs of fear – just a slight adrenaline rush.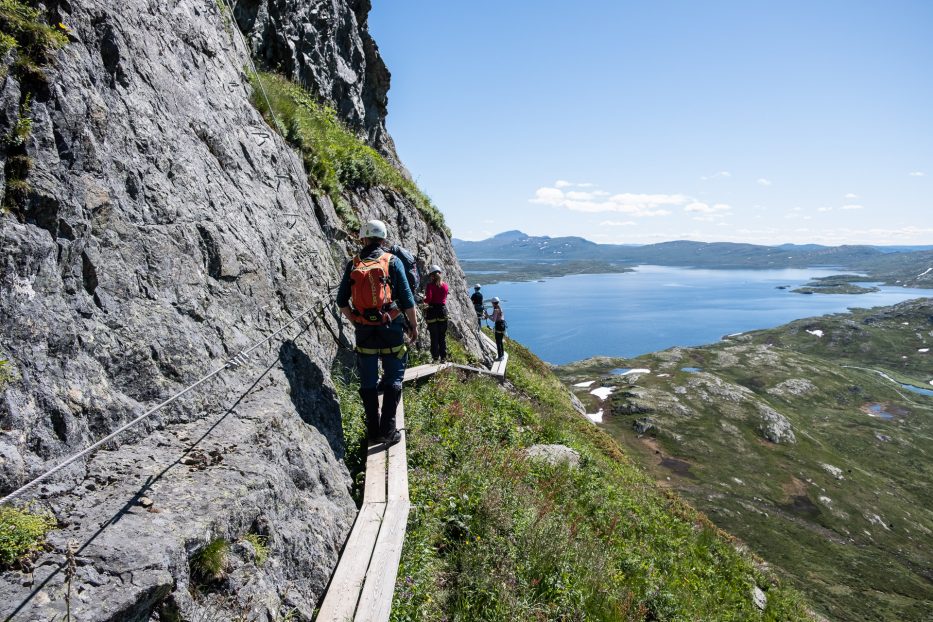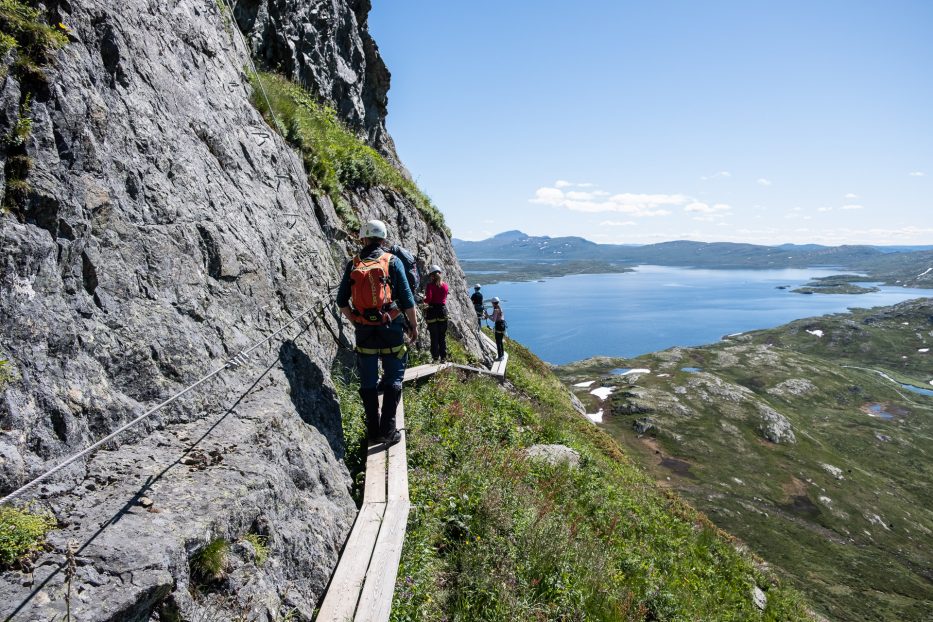 The Via Ferrata Synshorn was opened in 2015, and takes you up to almost 1500 meters above sea level. The tour is only available with a guide, and lasts between 3 and 4 hours. With the experienced guides "herding" you and the others in your group through the entire route, you'll feel safe at all times.
At the beginning instructions are given – you'll manage the clips on and off the steel wire yourself – but you're clipped in at all times.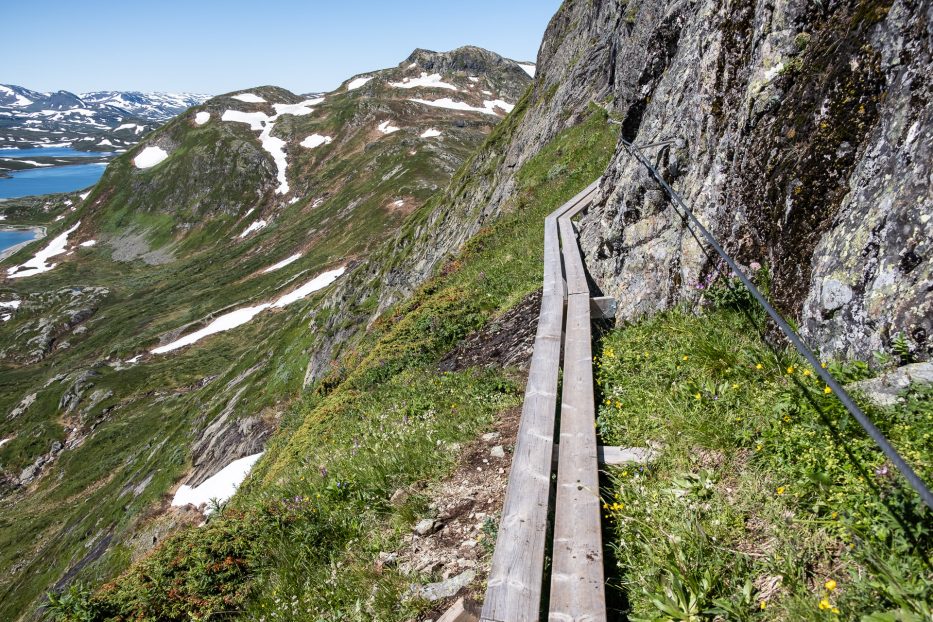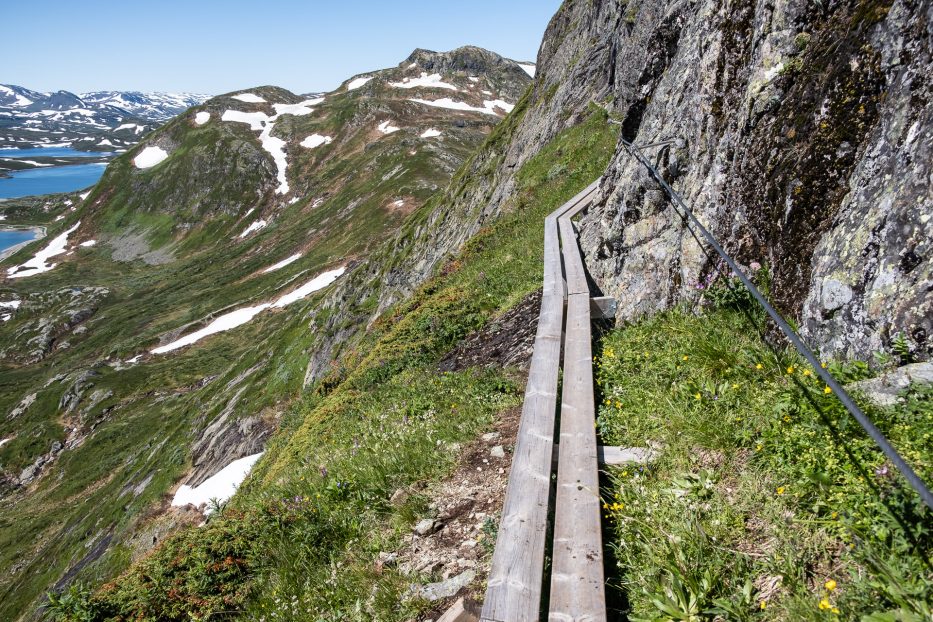 The route is very varied, with everything from steps, wooden paths and more airy parts where you climb. I personally don't have a lot experience with climbing, but this route is also great for beginners.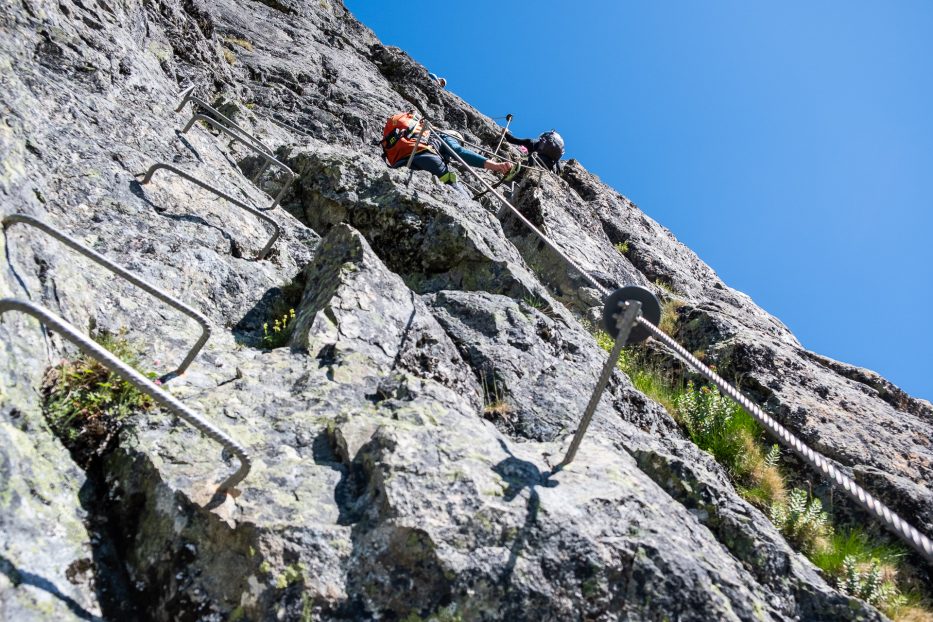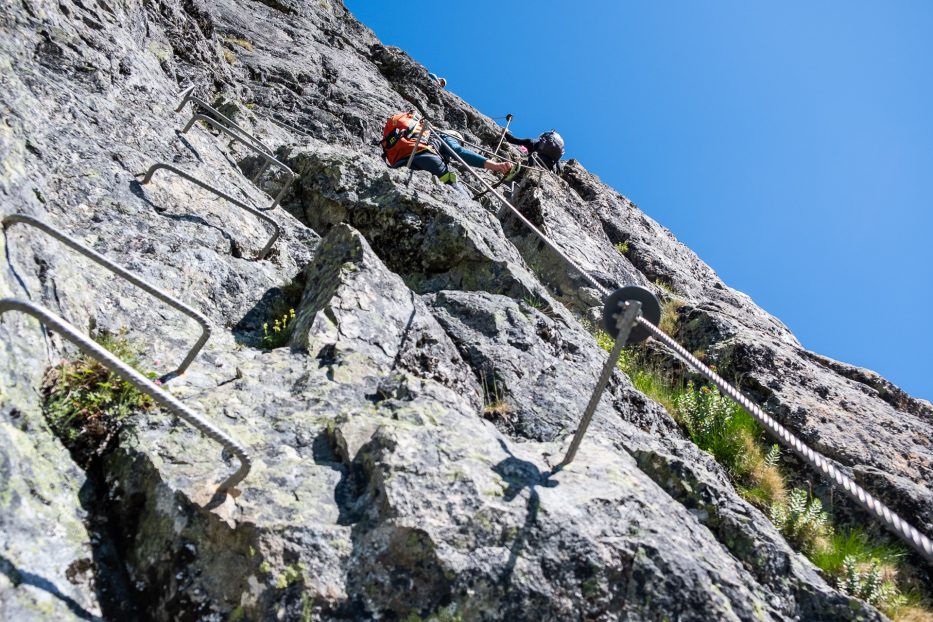 I'm mid-air and admiring the nature around me, slowly making my way up to the top of Synshorn. I look up and all of a sudden see my guide, looking down at the last ones of us, making sure we're okay.
"It's funny", he says as I pass him. "You always have the biggest grin on your face whenever I wait and look to see how you're doing. You look like you're loving this."
"Is it steep?"


Most of your view while doing the Via Ferrata is just straight into the rocks in front or above you. Make sure you take the time to turn around and look at the stunning nature sceneries that surrounds you in all directions.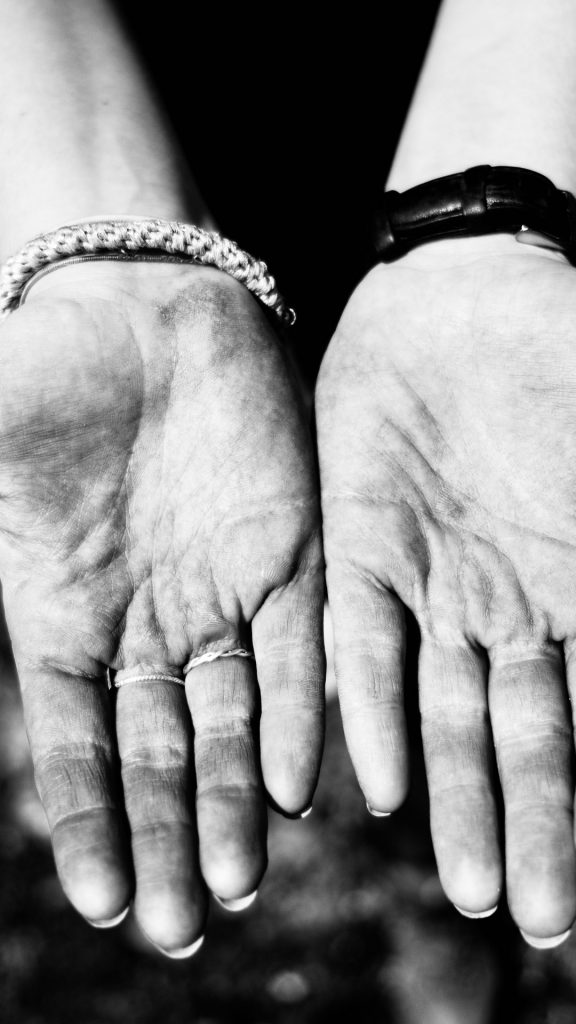 (Note that you should be in an OK shape, as it is indeed challenging to hike and climb up the mountain. You have to be at least 14 years to do the Via Ferrata Synshorn).
About 4 hours after leaving the others back down at the parking lot we're all reunited at the top of Mt. Synshorn. The last thing I see of the rest of the group is the stressed out father smiling, relieved he made it all the way to the top, not looking stressed out anymore.
I sit down with my family, and we eat our lunch and stretch our legs, the sun shining and the nature surrounding us making everything seem like we're in a post card.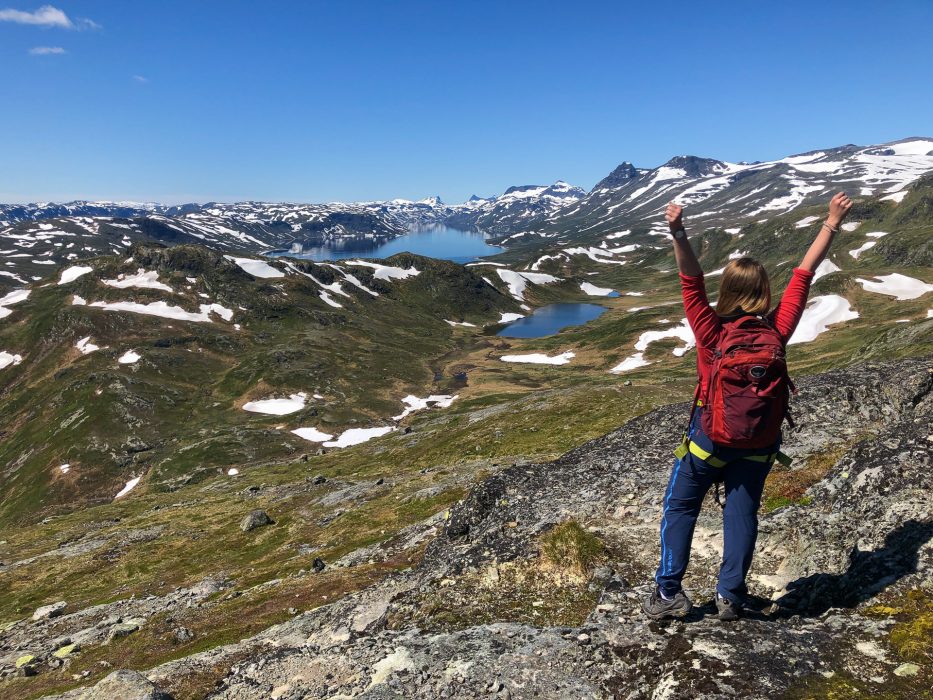 Then we pack up, and start walking back down again (luckily not the Via Ferrata-way this time).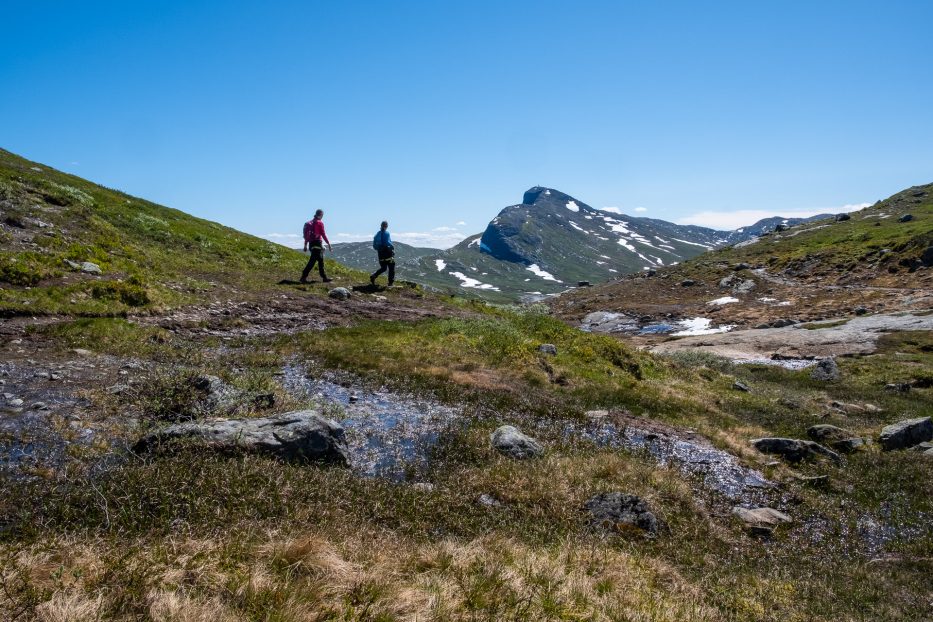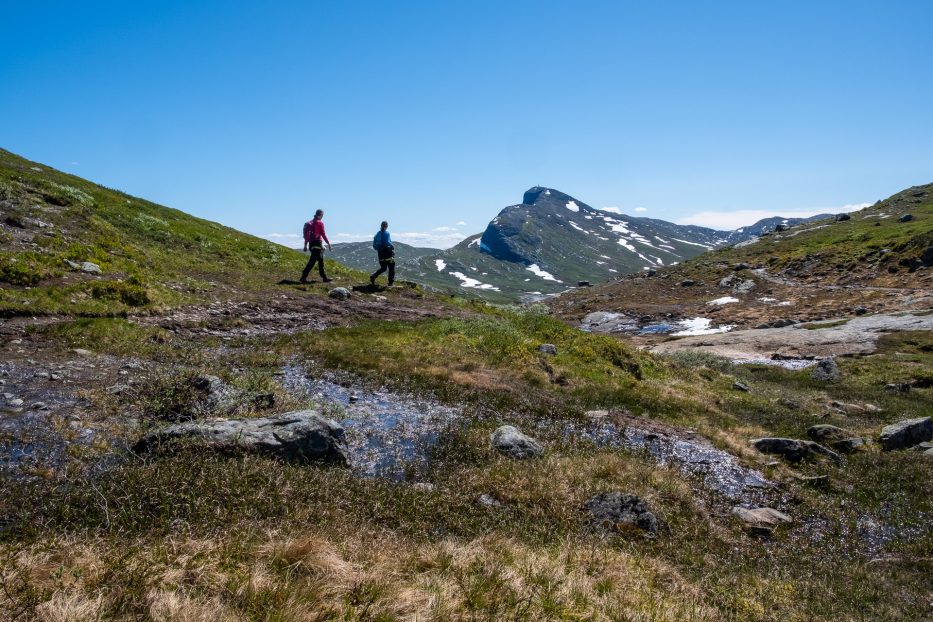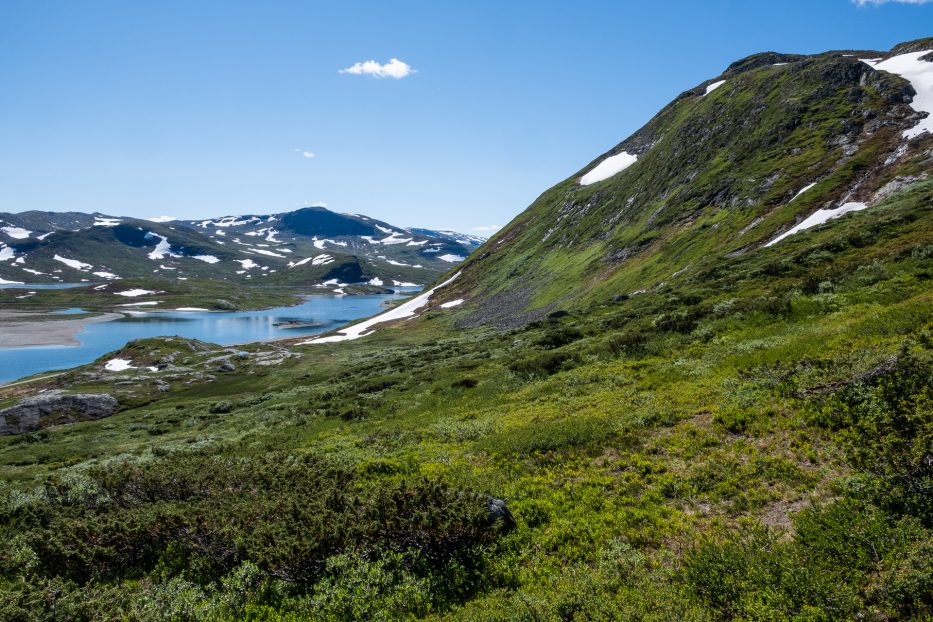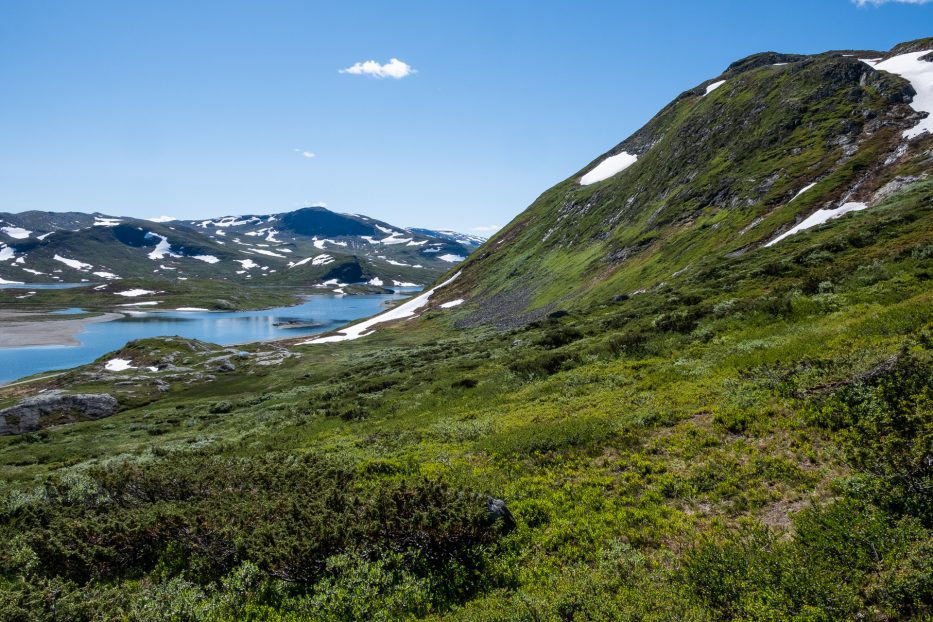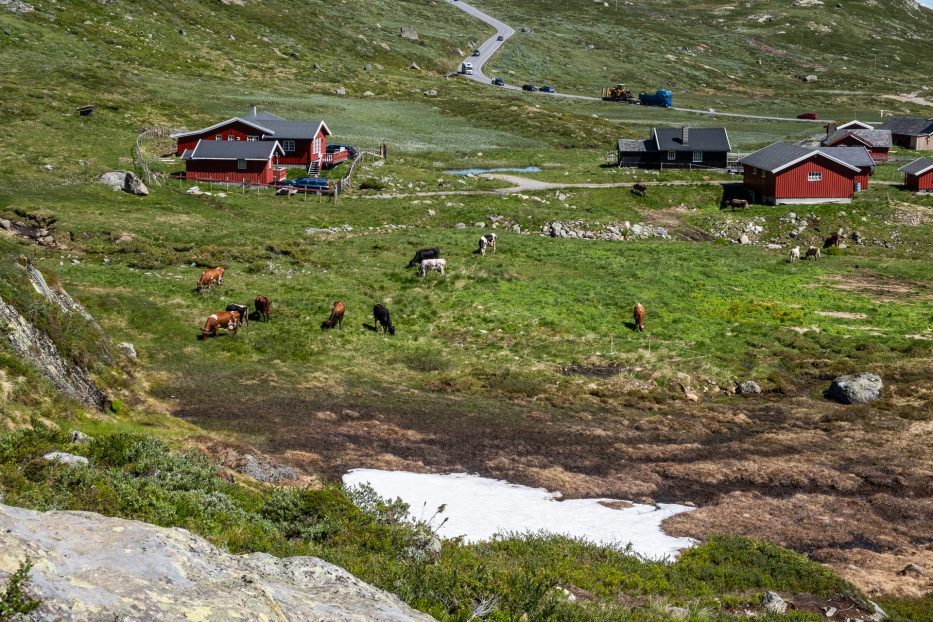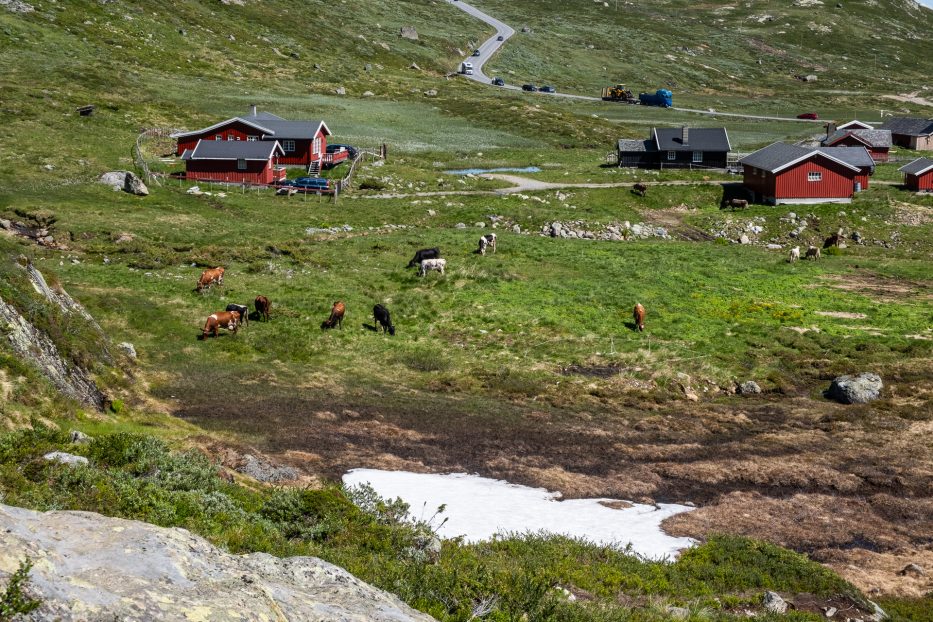 ---
Valdresflye
Flye1389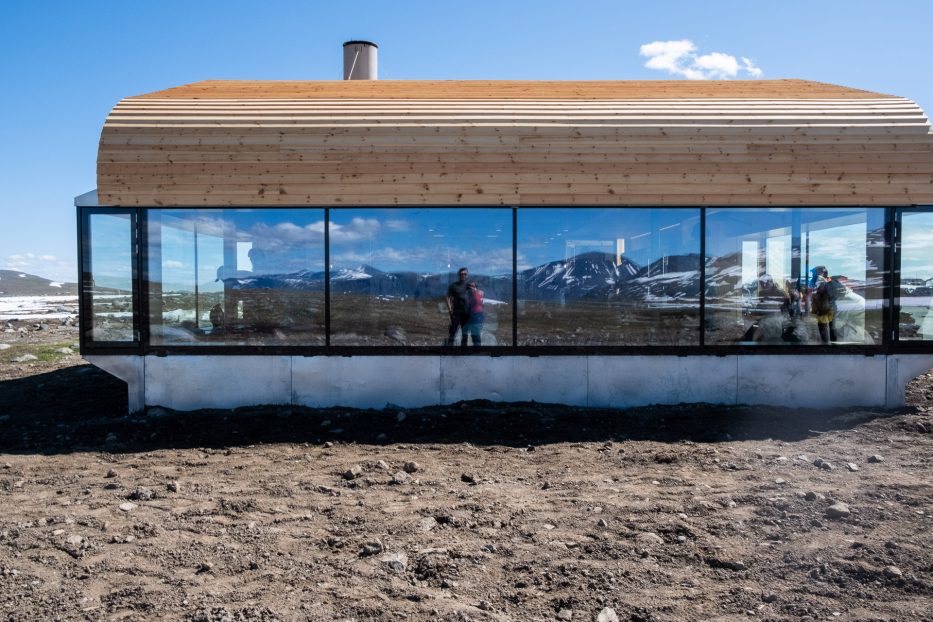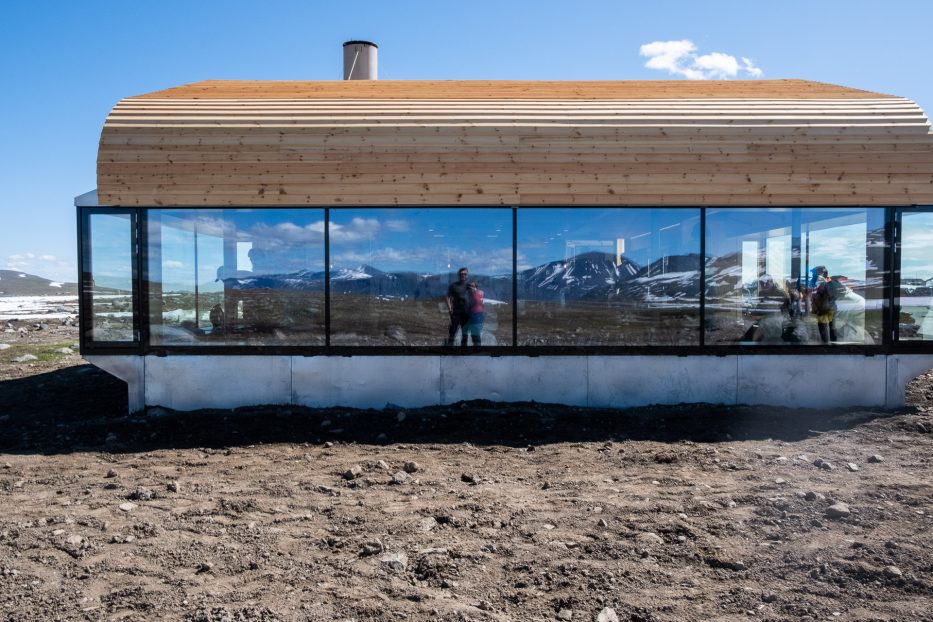 A few days before we visited Beitostølen DNT had opened their brand new café, the Flye1389. After finishing the Via Ferrata Synshorn and our hike, we all felt rather ready for a cup of coffee and a little snack.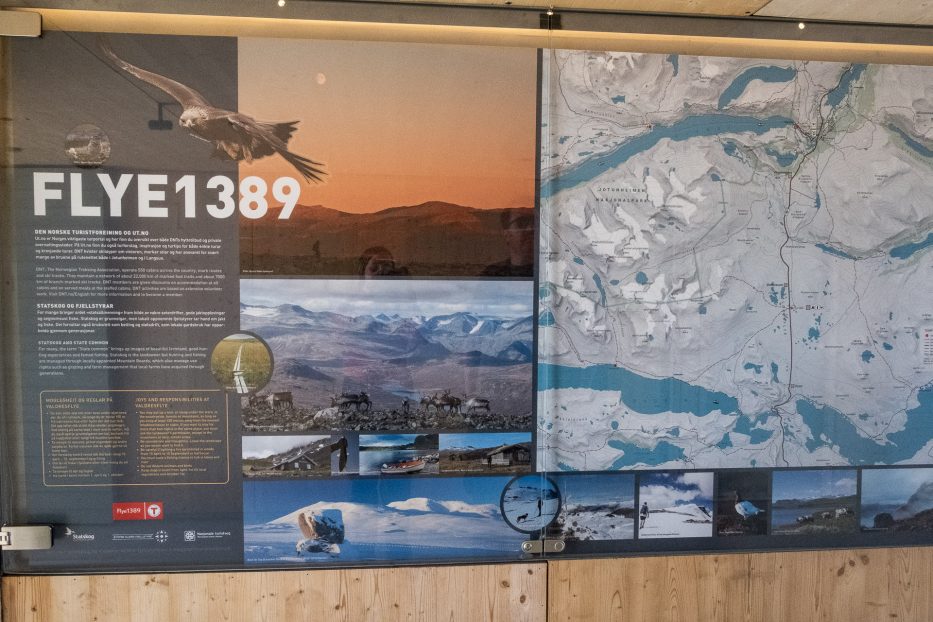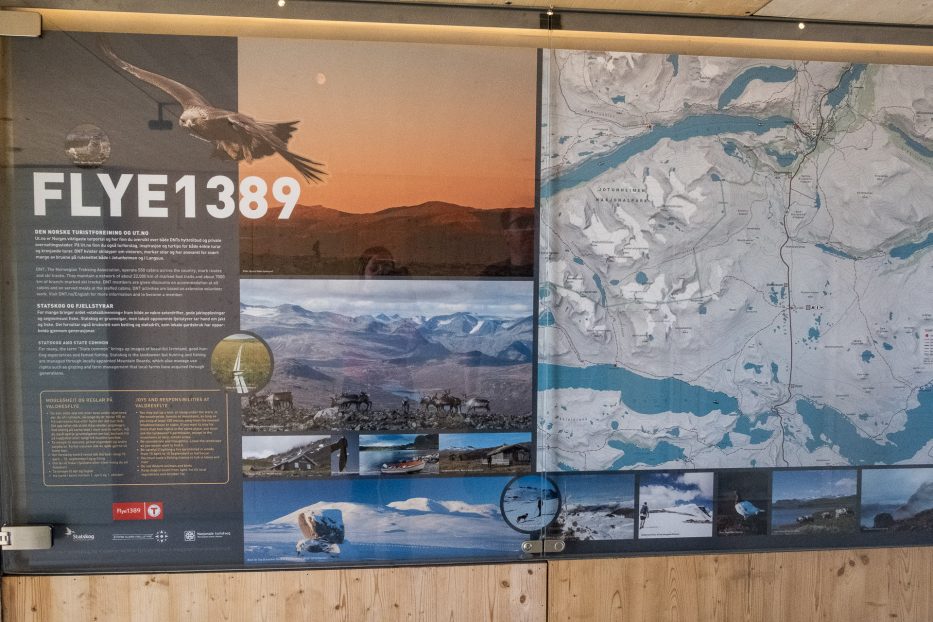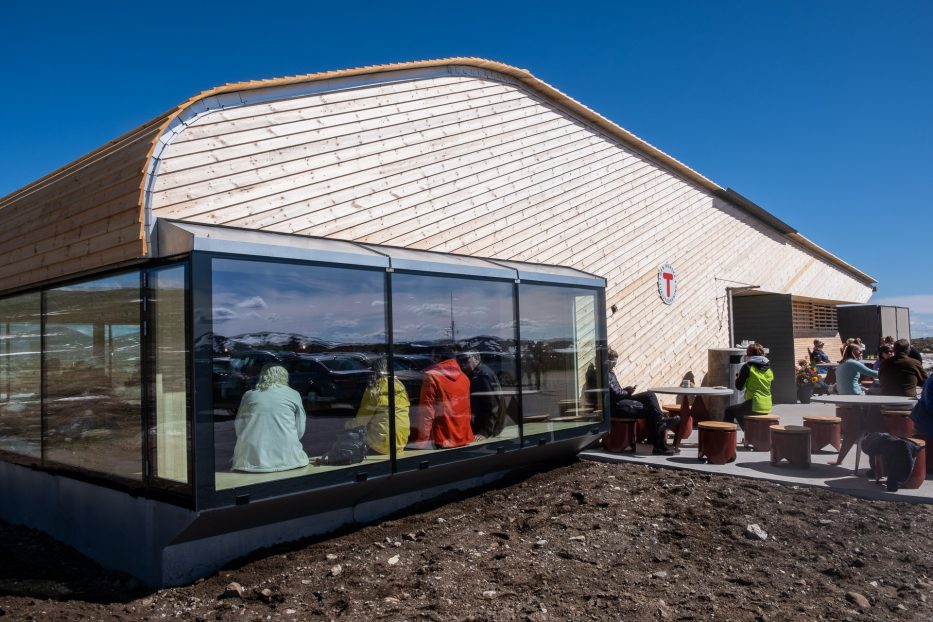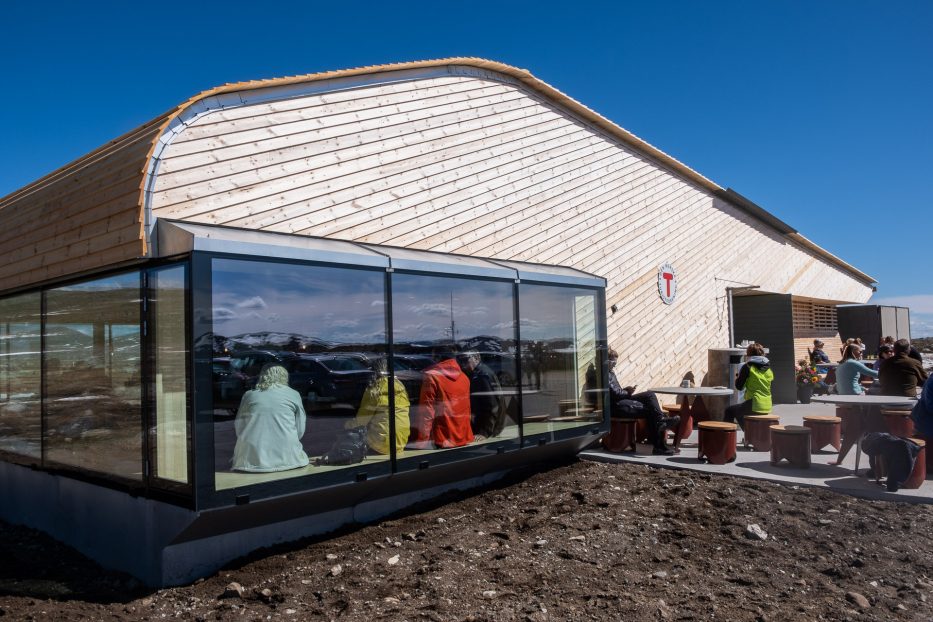 Flye1389 is located at Valdresflya, which is a short drive away from Beitostølen and Synshorn. The others tried the cinnamon buns here (as there was a huuuge waiting line for the fresh waffles), and absolutely love it. They sadly did not have any gluten free baked goods when I visited, but as I got a chocolate and a cold soda, that was more than good enough for me.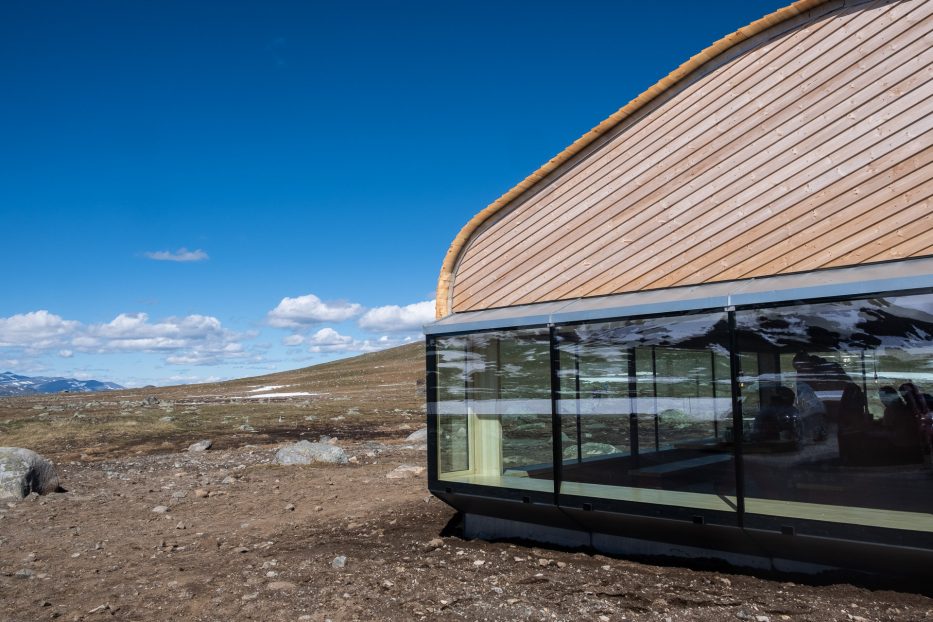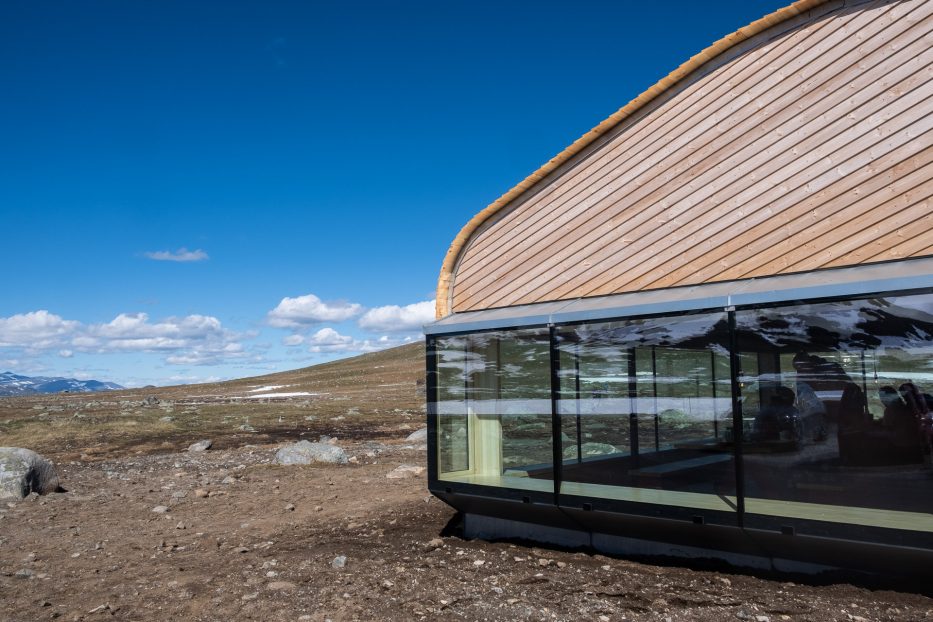 ---
More from Beitostølen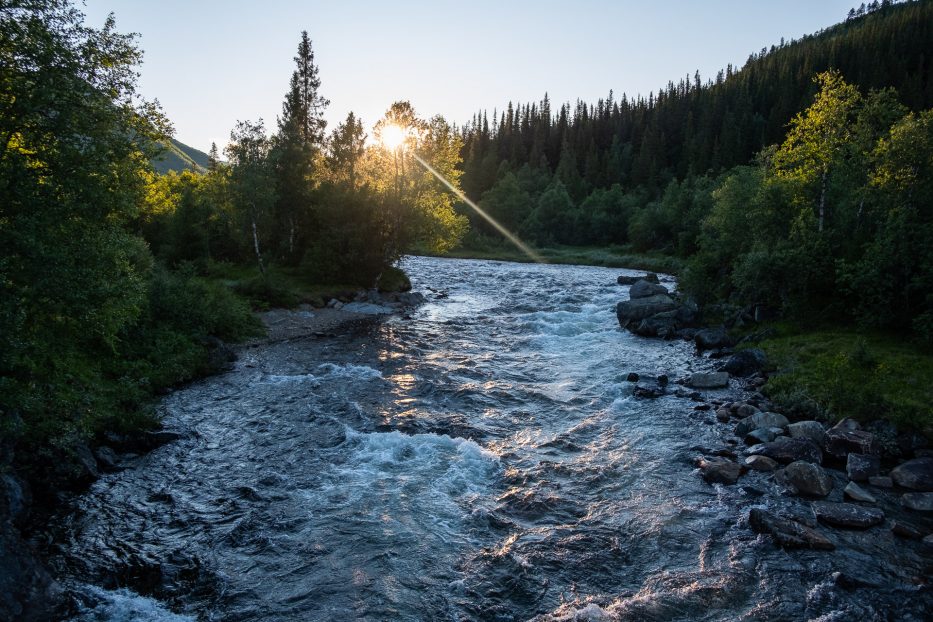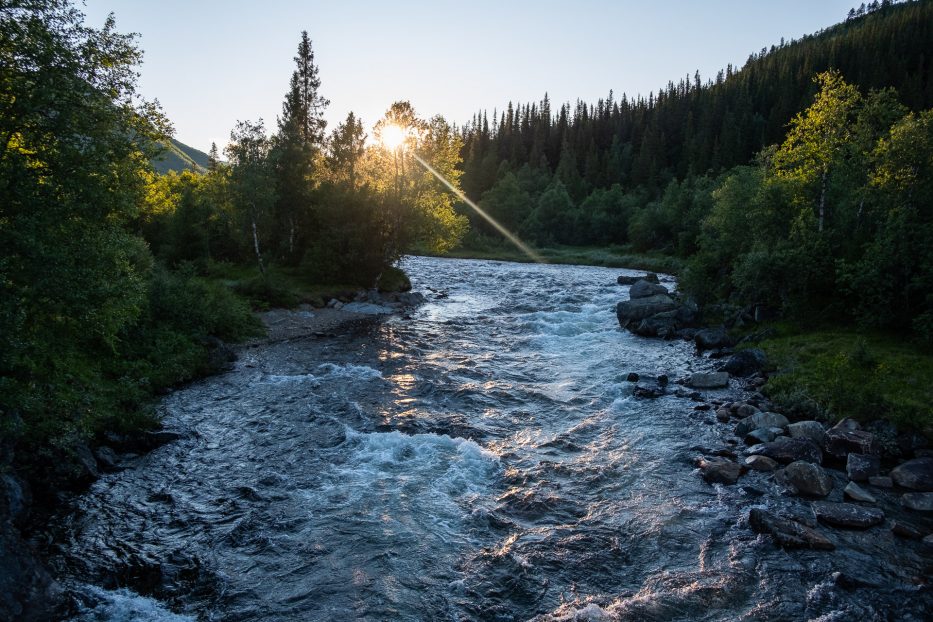 With it's idyllic location at the foot of Jotunheimen, one of the many mountain ranges in Norway, Beitostølen is a four season-destination. I've been lucky enough to visit this place several times now, both during summer and winter.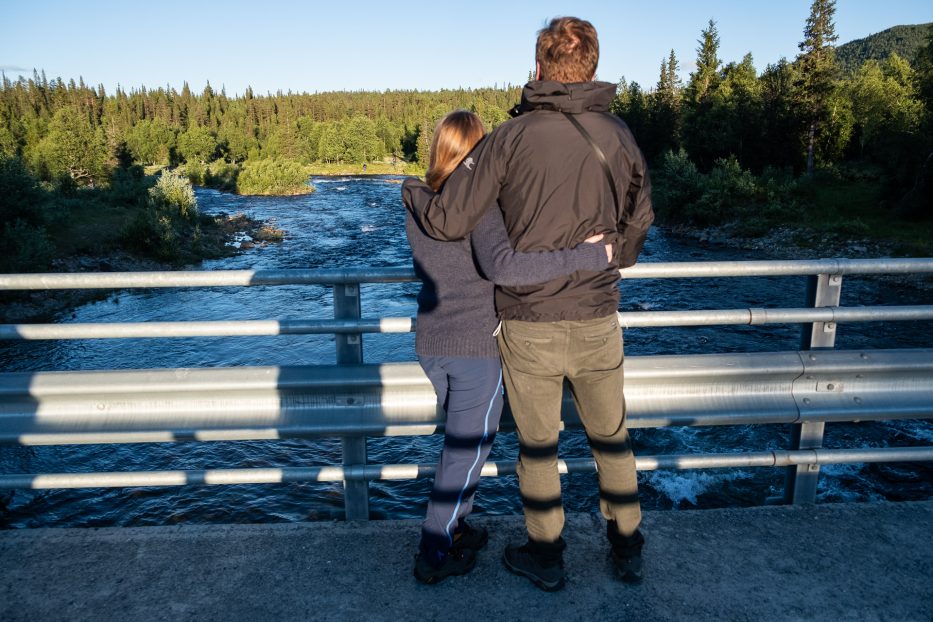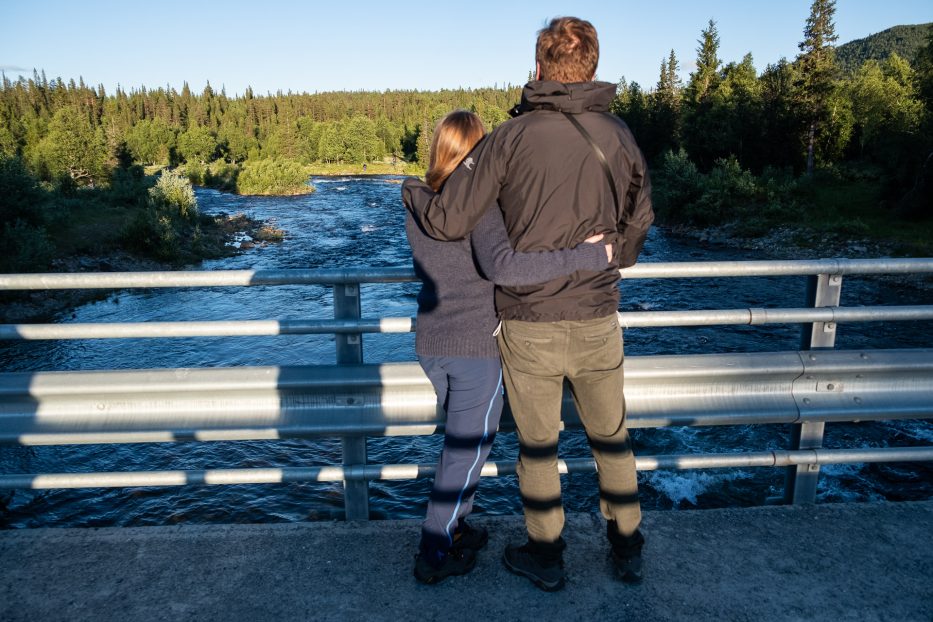 Are you a winter person? Beitostølen has plenty of options for you to do – both with skis on your legs, and adventuring without skis. (Click links to see my other posts from Beitostølen).
Looking for hiking ideas at the area from Beitostølen? The more classic hikes includes mountains such as Besseggen, Bitihorn and Knutshøe, but there's also heaps of other hikes do to in this area. You can also easily go hiking even without a car. Here's my post from when I did a day trip-hike earlier this year.
---