Press trip
Beitostølen. A place familiar and dear to a lot of Norwegians. When you hear the name, you might think of skiing. Snow. Winter activities. Mountains…
When people hear I'm from Norway, they tend to assume a few things. That I've seen polar bear roam the streets. That I've seen Aurora Borealis playfully fill the sky with colours like natural fireworks. That I ski a lot. That I'm even great at skiing. Sadly, none of this is true when it comes to me. I've never seen polar bears. I've never seen Aurora Borealis. I've tried skiing, but it was hardly of any success, and mainly before I turned 16. I love adventuring, I love nature and I love the mountains! I'm just not so sure about all of this white, cold thing they call snow.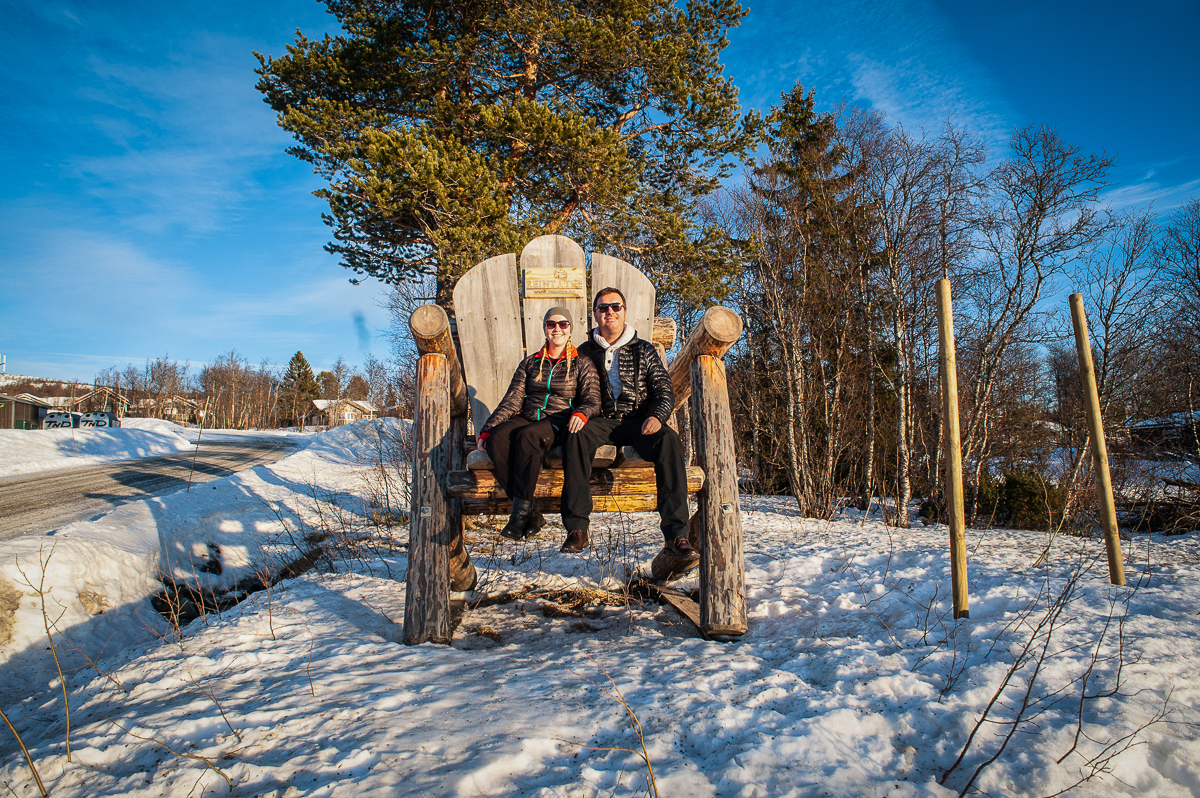 So when I was invited to go on in a press trip to Beitostølen, where the only program being dinner with the other bloggers participating, I figured my focus would be on what Beitostølen had to offer for us who don't necessarily want to go skiing. My goal for the weekend was to figure out if there's also things at Beitostølen for us who don't want to miss out on a weekend in the mountains with our friends, even though we might not join in on the slopes.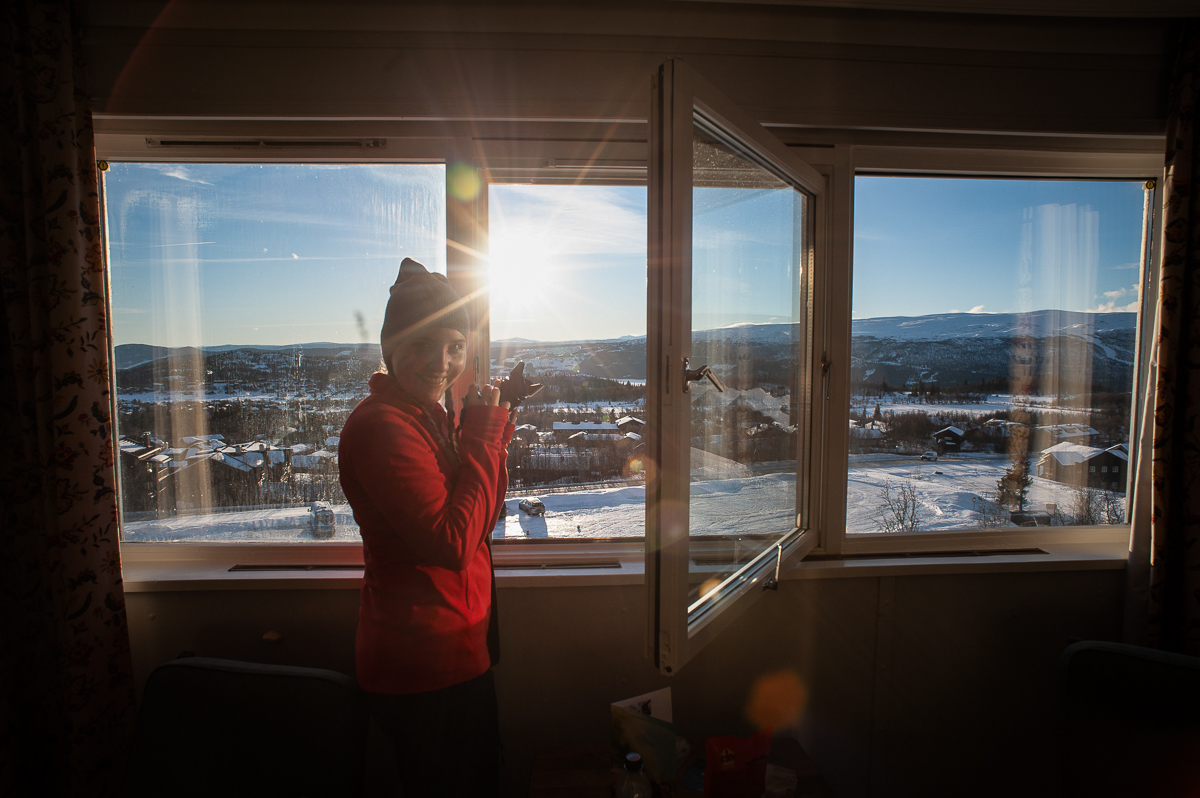 Radisson Blu Mountain Resort, our home for the weekend
No car – no problem, Beitostølen is easily accessible also by bus. A mere 4 hours after leaving Oslo we arrived just outside our hotel, Radisson Blu Mountain Resort Beitostølen. As we entered, the smiling receptionist warmly greeted us, and handed us our room keys. Just past the reception I noticed the lit fireplace casting an orange glow over the cozy seats in front of it. This instantly made me feel like home, and gave a great first impression.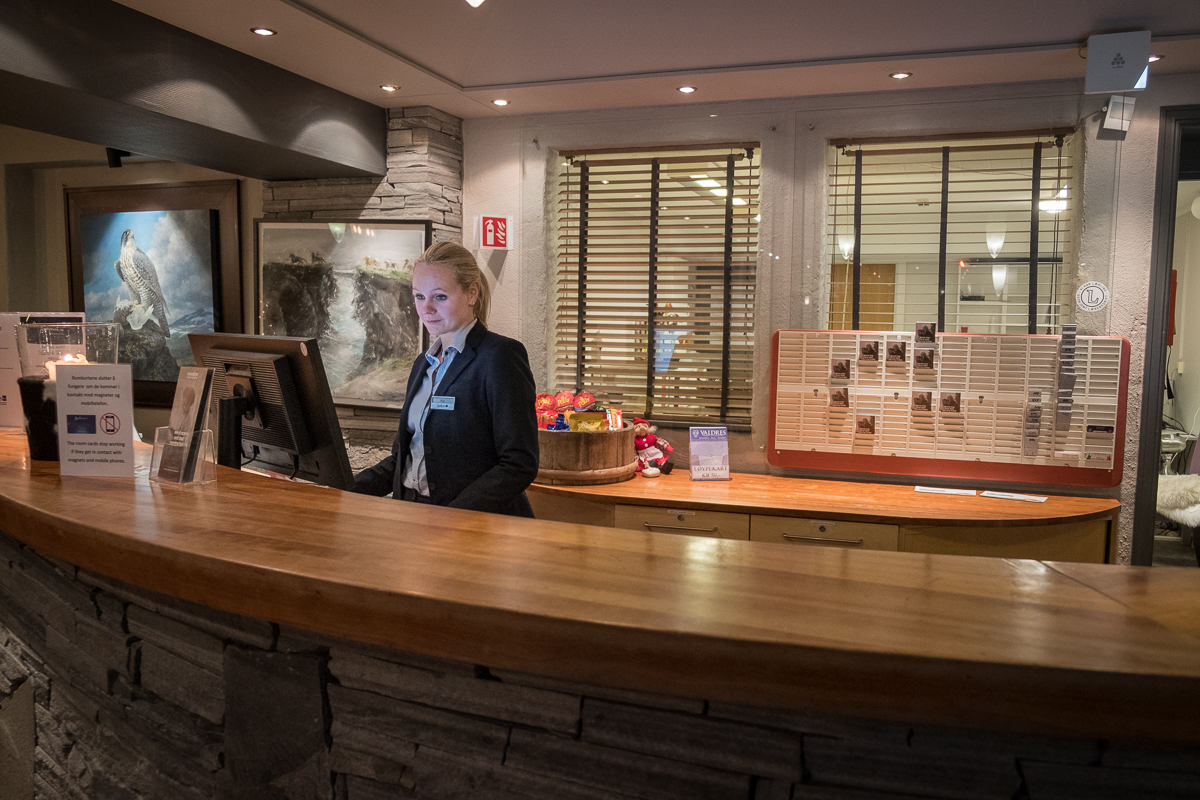 The room was nice, with a huge (and really tall) bed, a table and two chairs, a nice bathroom and a TV. There was also spaces to hang our coats and store away our luggage, and a neat clothesline over the bathtub – perfect if you end up with wet clothes after skiing.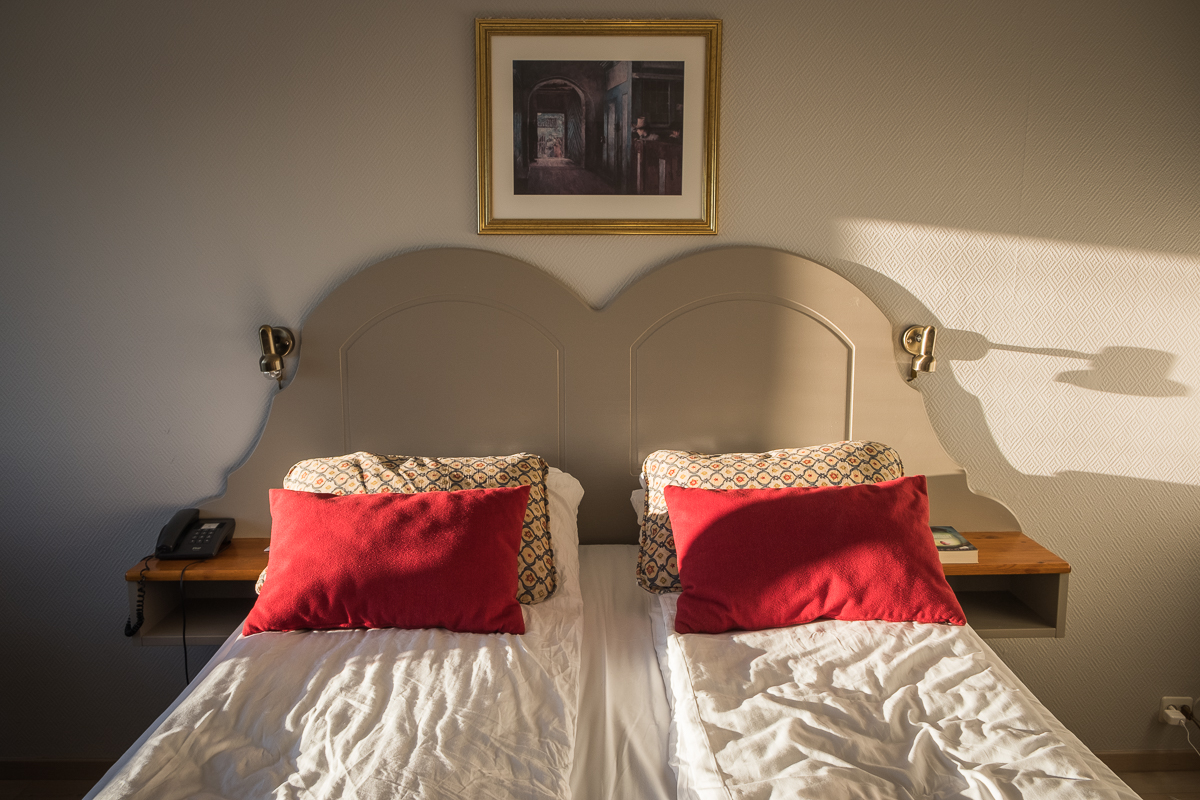 We quickly left our luggage, and headed for the bar, having just about enough time for a glass of wine before heading out to try the first activity of the weekend.
Sleigh ride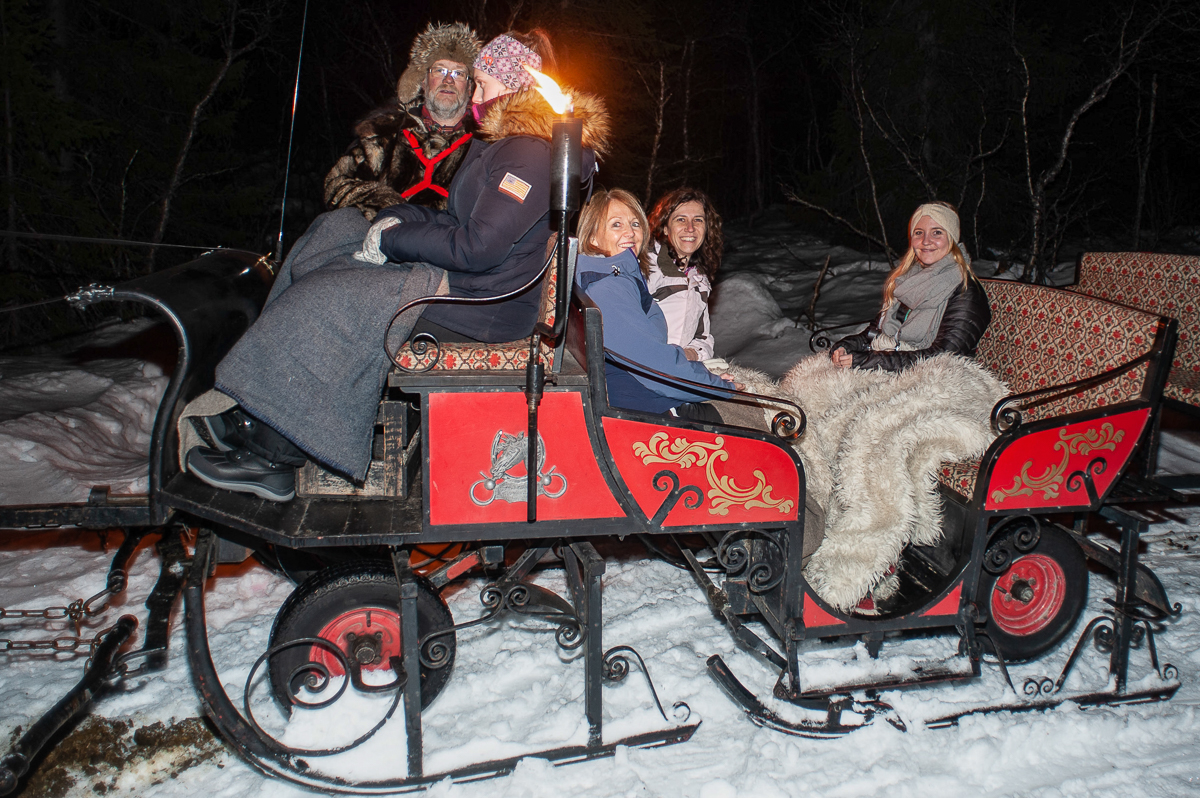 Despite a past of being a girl who loves horses, and growing up in a country filled with snow, I've never tried sleigh riding before. Friday night we teamed up with Lena and Bente, and drove about five kilometres away from the hotel to up with Torgeir from Fjellrittet. On the sleigh there was torches, meanwhile the two horses had bells on, both which added to the nice atmosphere, and also made sure others that might be on the road would be able to both hear and see us. The sleigh, which had a capacity for six passengers plus the two in front, was comfortable, and had several sheepskins in it, which we could use to stay warm. While we visited Beitostølen it was exceptionally warm, about +5 degrees celsius, and Torgeir could tell us they'd had sleigh rides even in -25 degrees. Brr!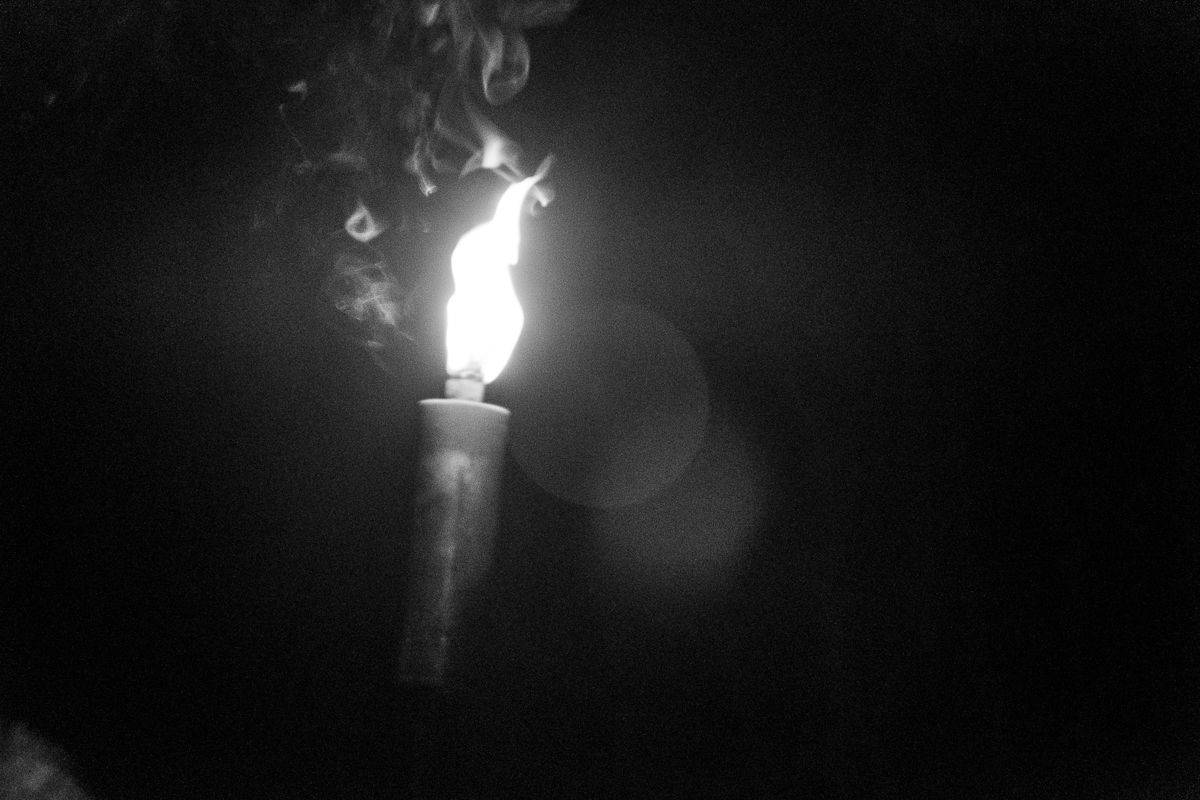 The sleigh ride found place in the forest, where the only sounds and light came from us. With the forest covered in snow, and with Torgeir dressed in a big fur coat I felt like I was part of an old Christmas movie (Popelku, anyone?) Most of the ride I leaned my head back and just gazed up at the incredibly clear sky – filled with stars. Halfway through we had a stop, where we were served hot blackberry toddy with cinnamon, and told a bit about Fjellrittets' other trips. If I knew how to ride a horse, I'd definitely be tempted to go on one of those.
Dinner Friday night was a buffet, in which every item was marked with allergens they contained. For me as a coeliac, this made dinner very easy and enjoyable. After a lot of food we met up with the other bloggers in the bar, had a glass of wine and a lot of mingling (such a great group dynamic – everybody chatting and getting along), and as the others went up to their rooms for the night, Thomas and I headed out to try taking some pictures of the starry night.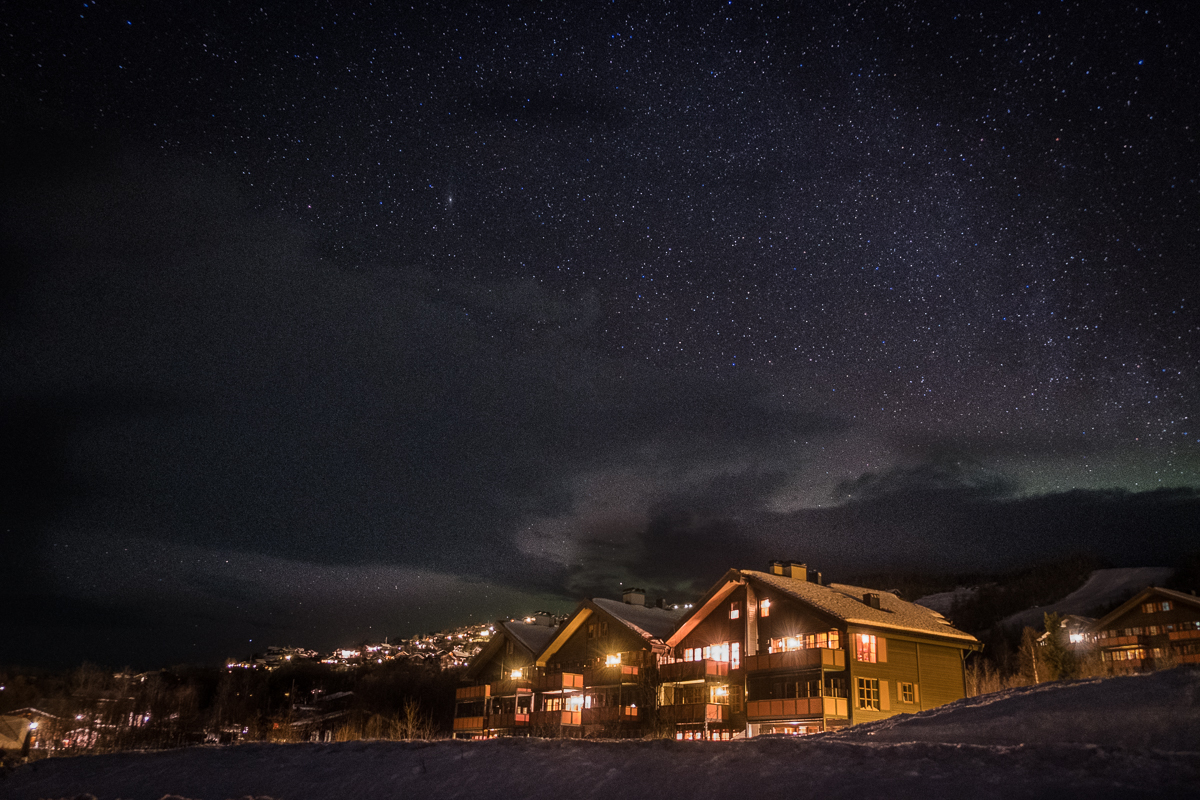 Saturday morning we woke up to a spectacular sunrise outside our window. As Beitostølen is in the mountains, the first signs of sunrise starts at around 9am at this time of the year, while sunset happens at around 3pm. During the breakfast buffet I was pleased to see they had a special table with gluten and lactose-free items, such as bread, cookies and milk.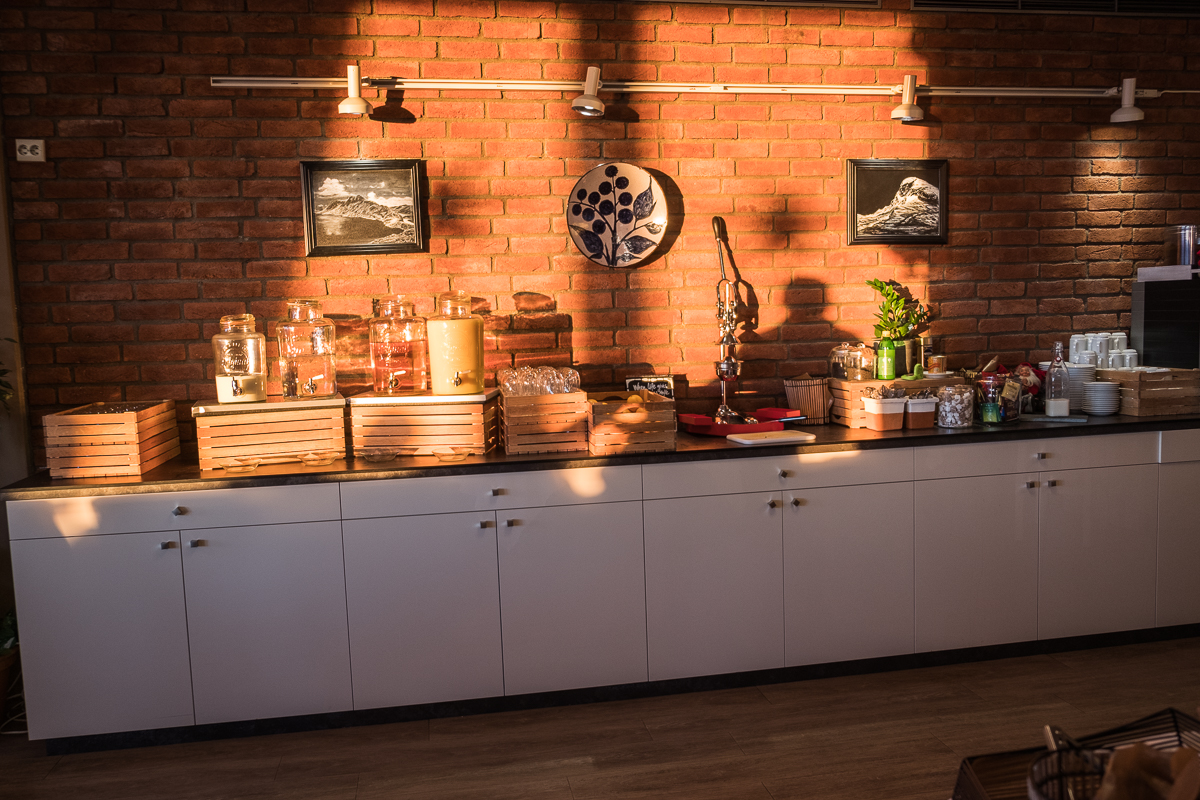 Skiing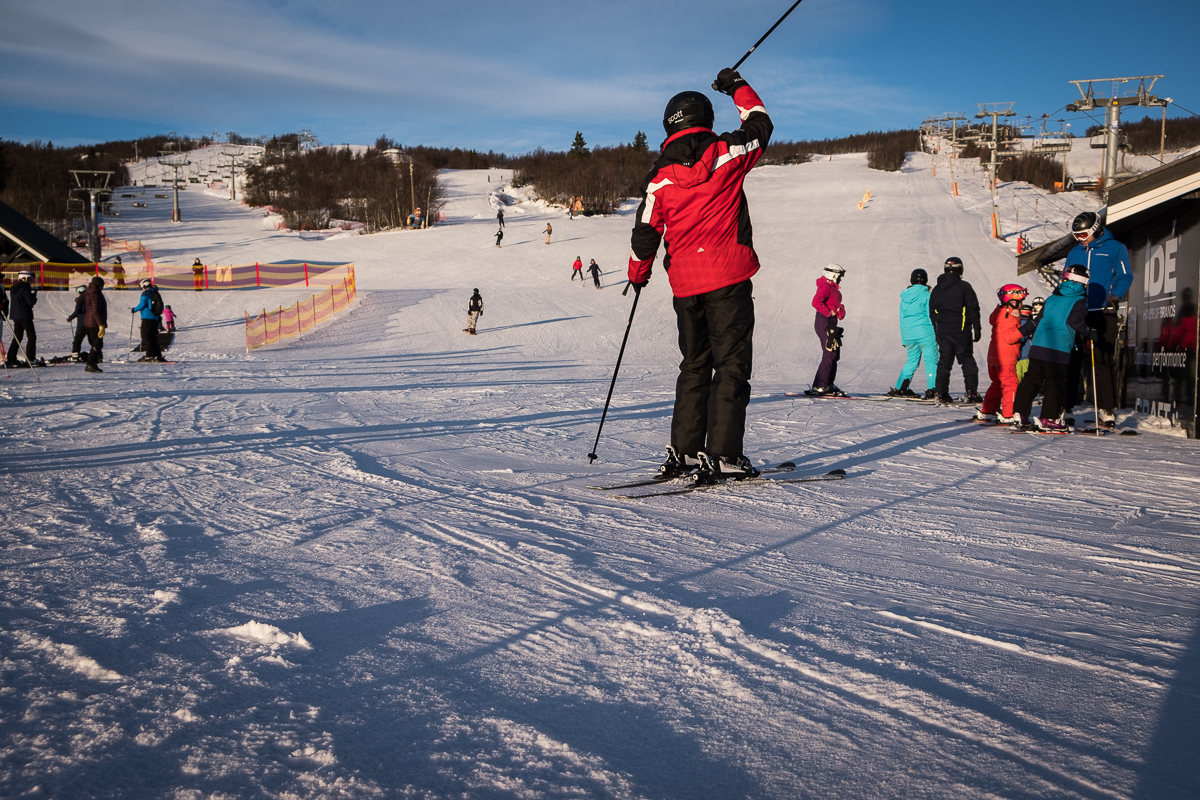 As our hotel was located literally across the street from the ski lift, we of course had to sneak over and get a few photos. It did indeed look like fun, and both kids and adults was skiing, snowboarding and just making it all seem really easy. As I said in the beginning though, we were not skiing during the weekend, but for those interested in doing so it's very available, and looks fun (you can also rent all your gear there, if you don't have your own, or travel in from another country/don't wanna bring it all the way there).
---
Other things to do without skis at Beitostølen
The Light Chapel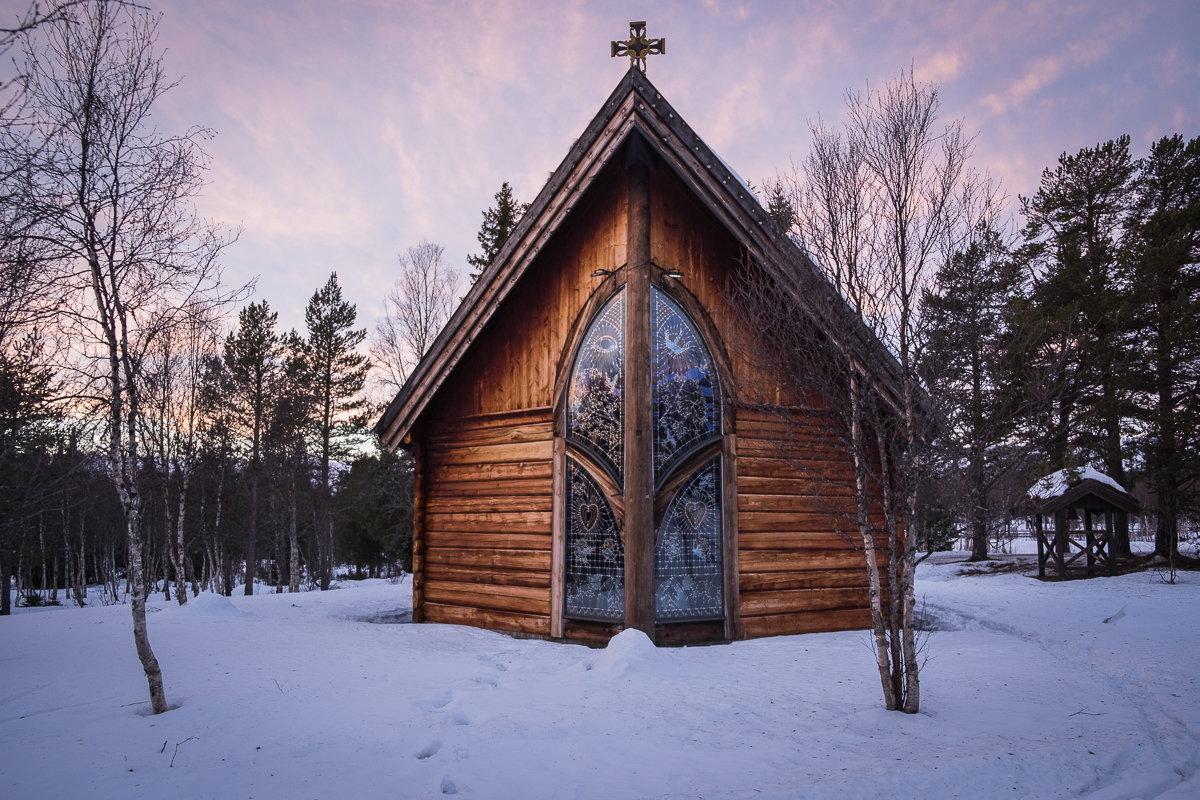 Located about 2,5 km from Beitostølen centre, a magnificent chapel lies, approximately next to Beitostølen Helsesportssenter. Inside, beautiful glass paintings made by the Norwegian artist Ferdinand Finne really sets a special feeling to the small chapel.
The chapel is free of charge, open for everyone to visit, and is open daily from 8am to 10pm. Definitely worth a visit if you're interested in chapels, architecture, photography, art or just want a quiet place (as we visited there was a man sitting alone, reading the bible. At least it was quiet until four travel bloggers all equipped with cameras walked in. We tried to be quick and respectful).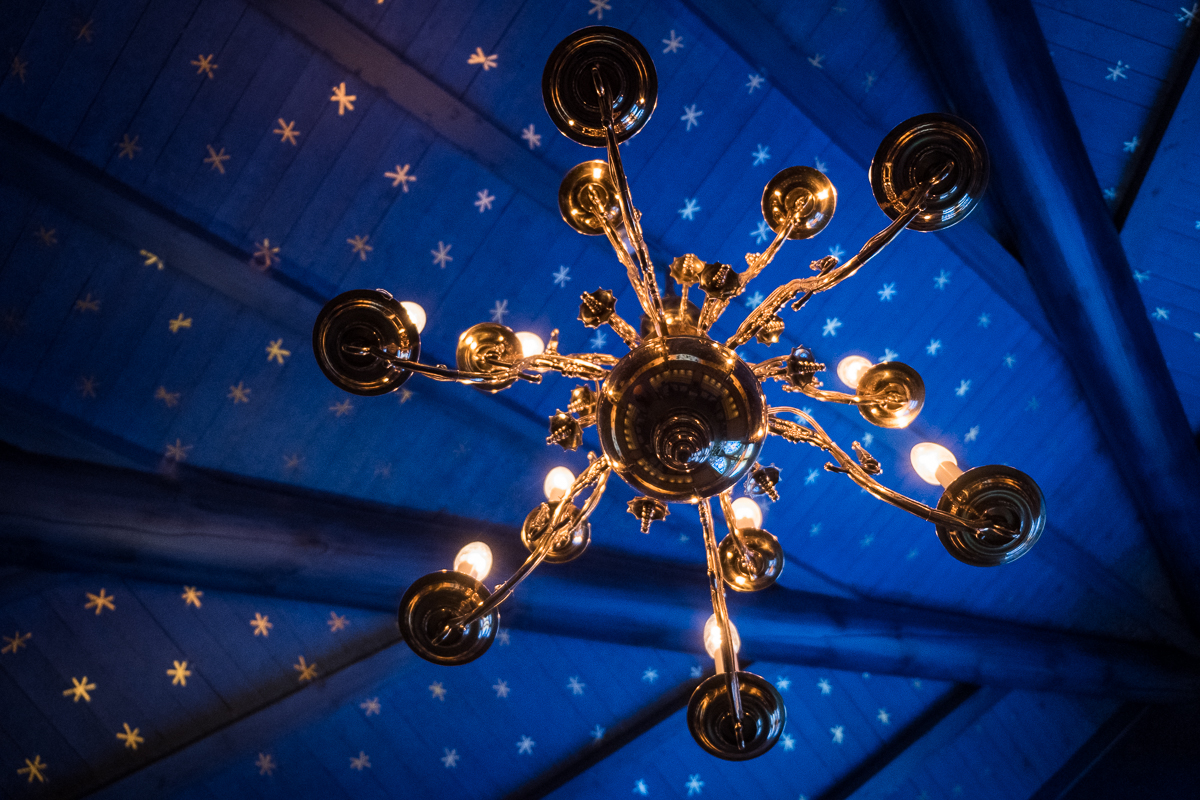 Just a quick stroll from the light chapel, we even met some horses, that we of course had to stop and say hello to.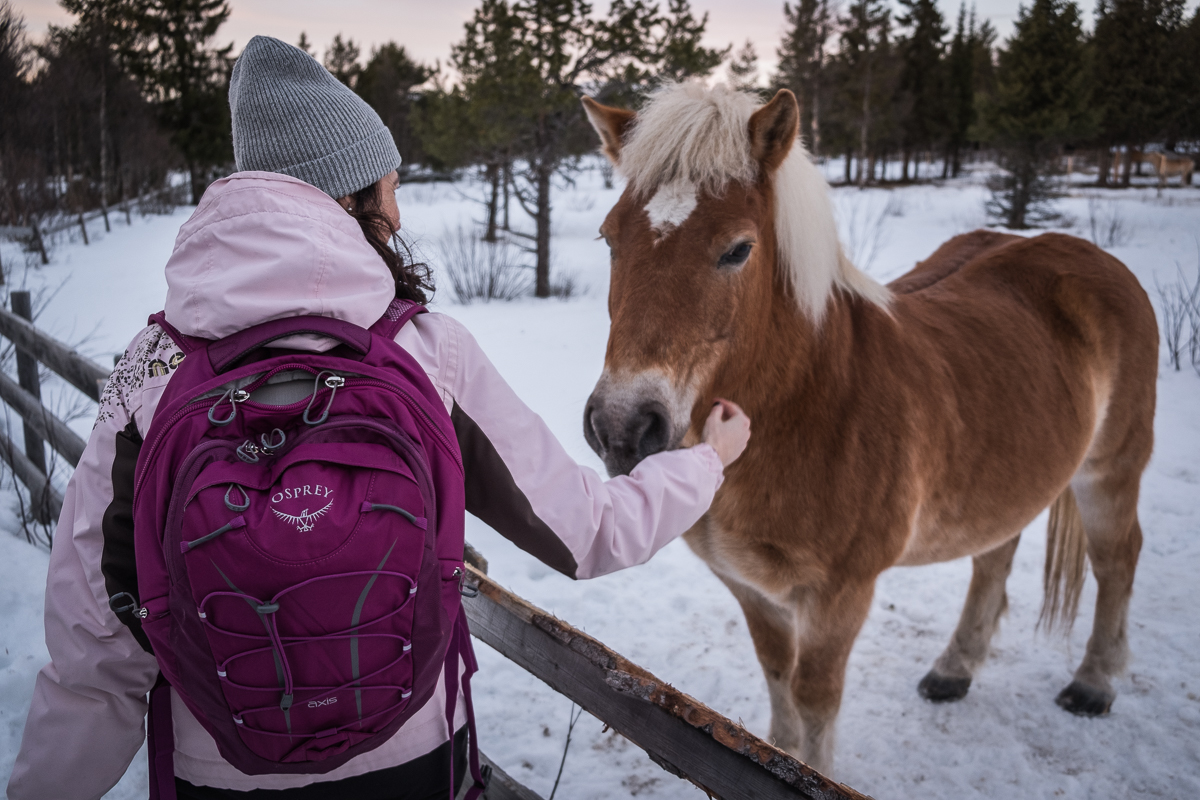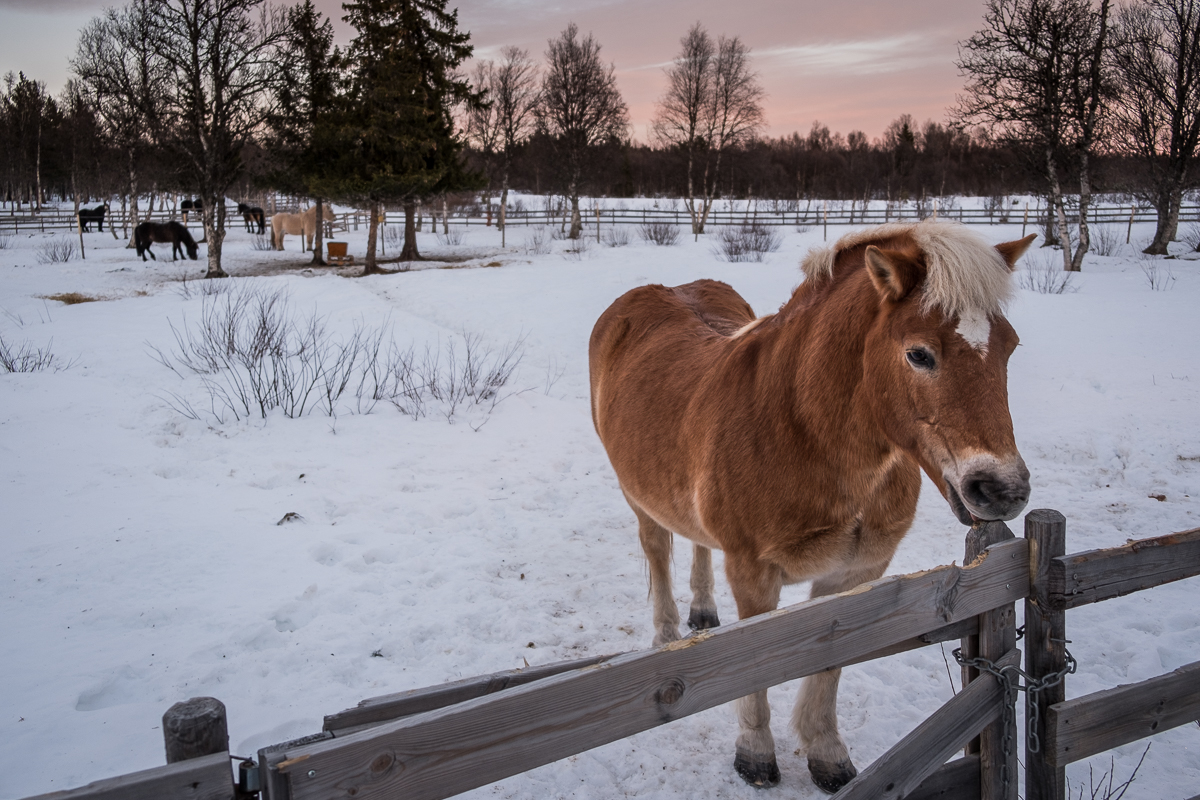 Cafés, shopping and just walking around
Beitostølen has several shops, and even it's own Vinmonopolet (the wine monopoly, the only place where you can buy wine or booze in Norway). There's also a lot of cafés and bars, and a lot of nice roads to walk on, if you just want some fresh air or a coffee, but don't have skis.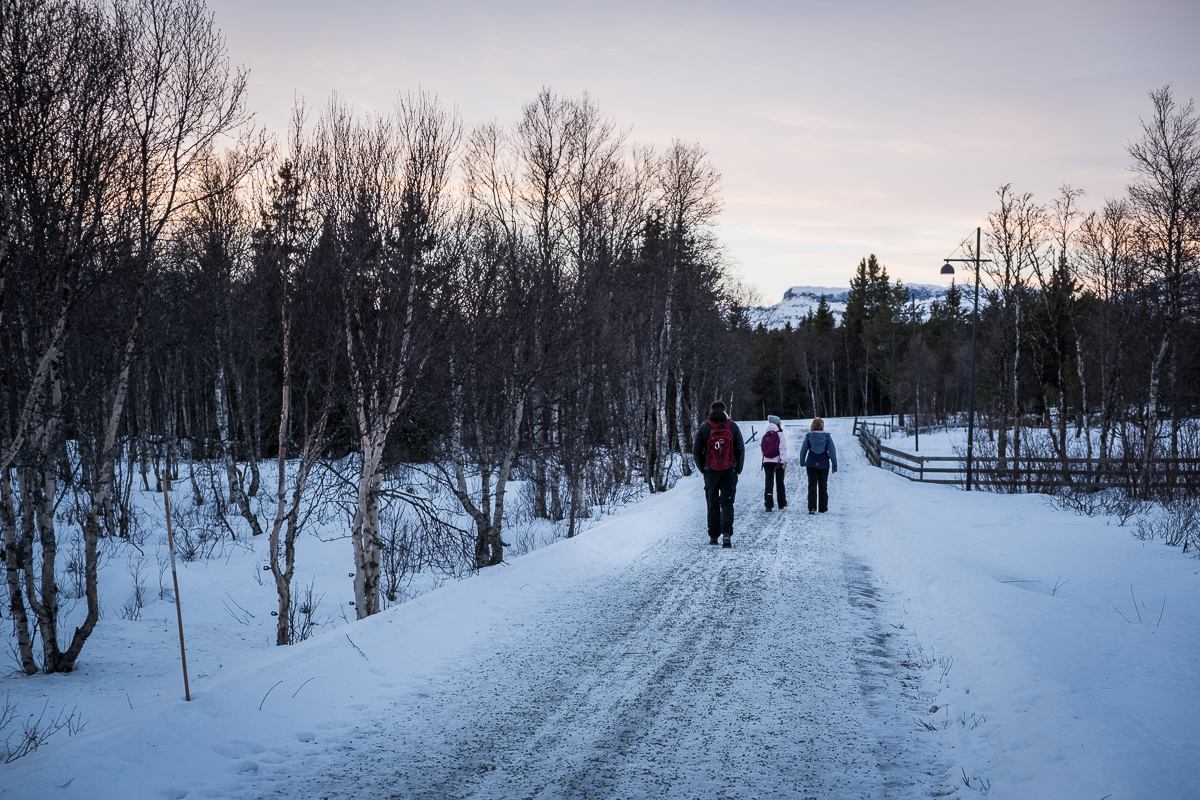 It's possible to walk several routes, and we decided to take the one in the area which has loads of shops, restaurants, bars and a café. We stopped for lunch at Stølen bakery, which had delicious food and cakes.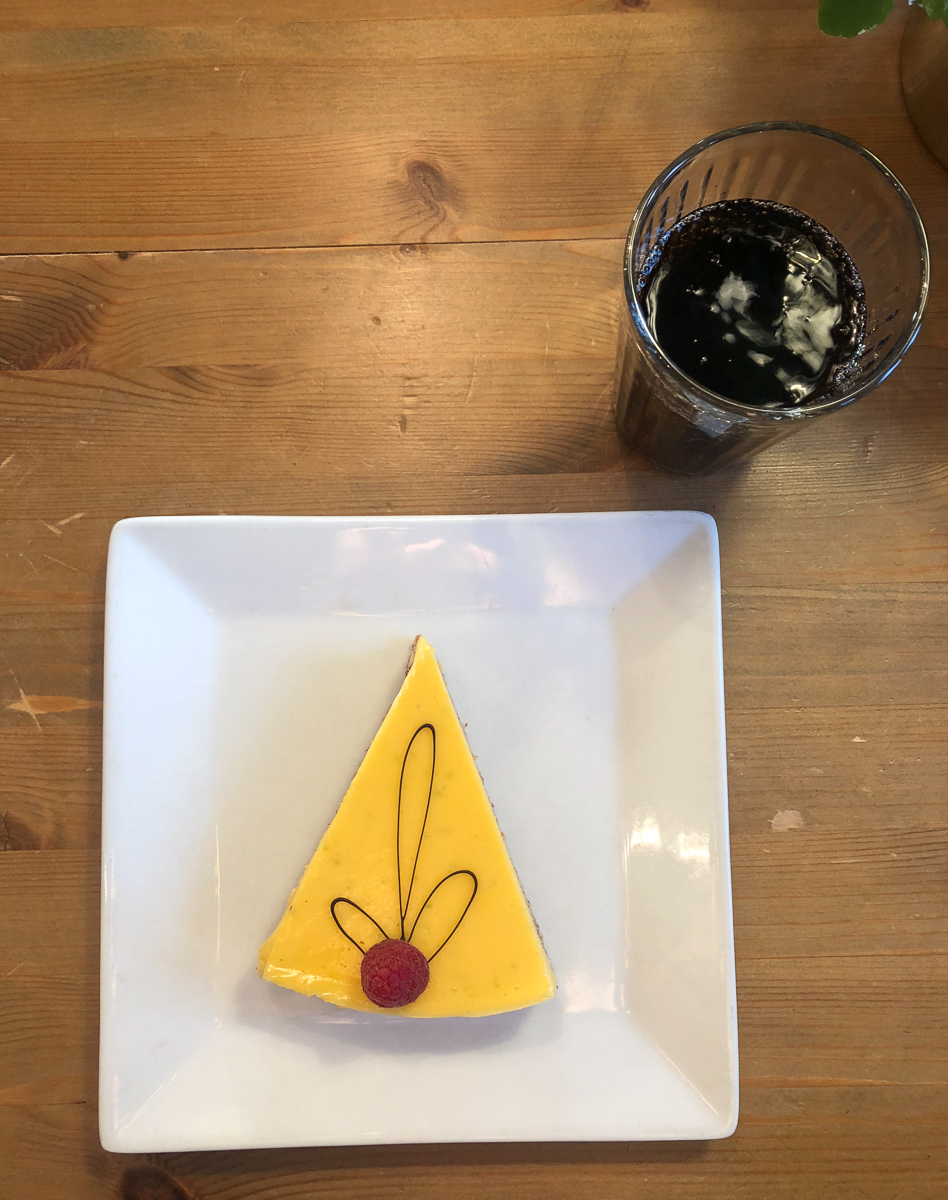 Afterski at Svingen Pub
"You have swing by Svingen pub while you visit Beitostølen" several people told me when they heard I was visiting. And so of course I had to. Svingen pub is a small pub, located close to Radisson, which also means close to the skiing lift. This makes Svingen a perfect spot for after-ski (and the best part; you can of course go to after ski even if you did not go skiing – but you don't have to tell anyone just that).
While we visited there was both live music and people dancing on the tables, as well as people just sitting relaxing with their drinks. They have a huge selection of beer, and also liqueur, wine or soda water, if that's more for you.
---
Things to do at Radisson Blu Mountain Resort Beitostølen
Pamper yourself at the spa centre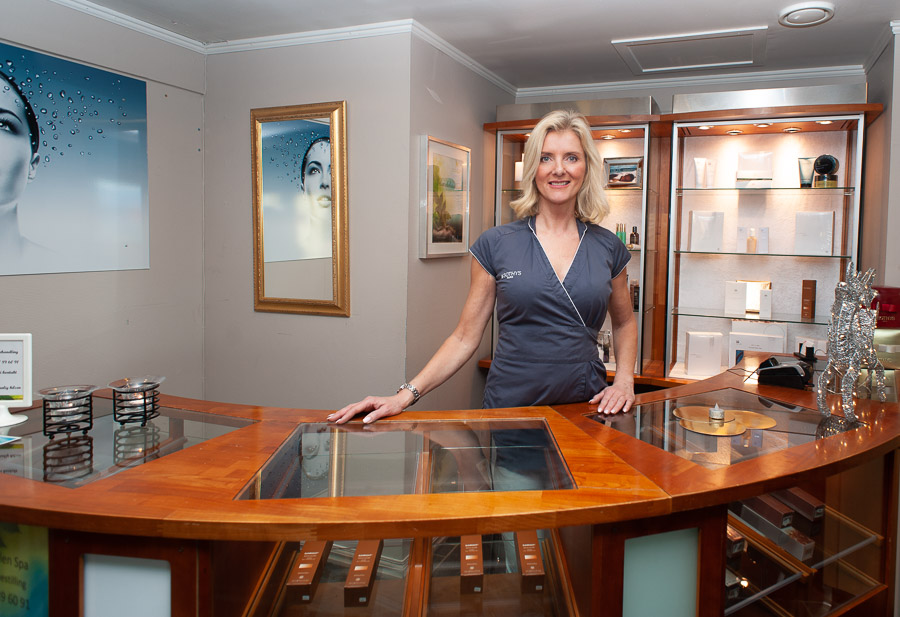 I don't know about you guys, but when I see a sign that says "spa", it instantly have my attention. And at the hotel, I did indeed notice they had a small spa. And as we all know, any kind of sized spa is better than no spa.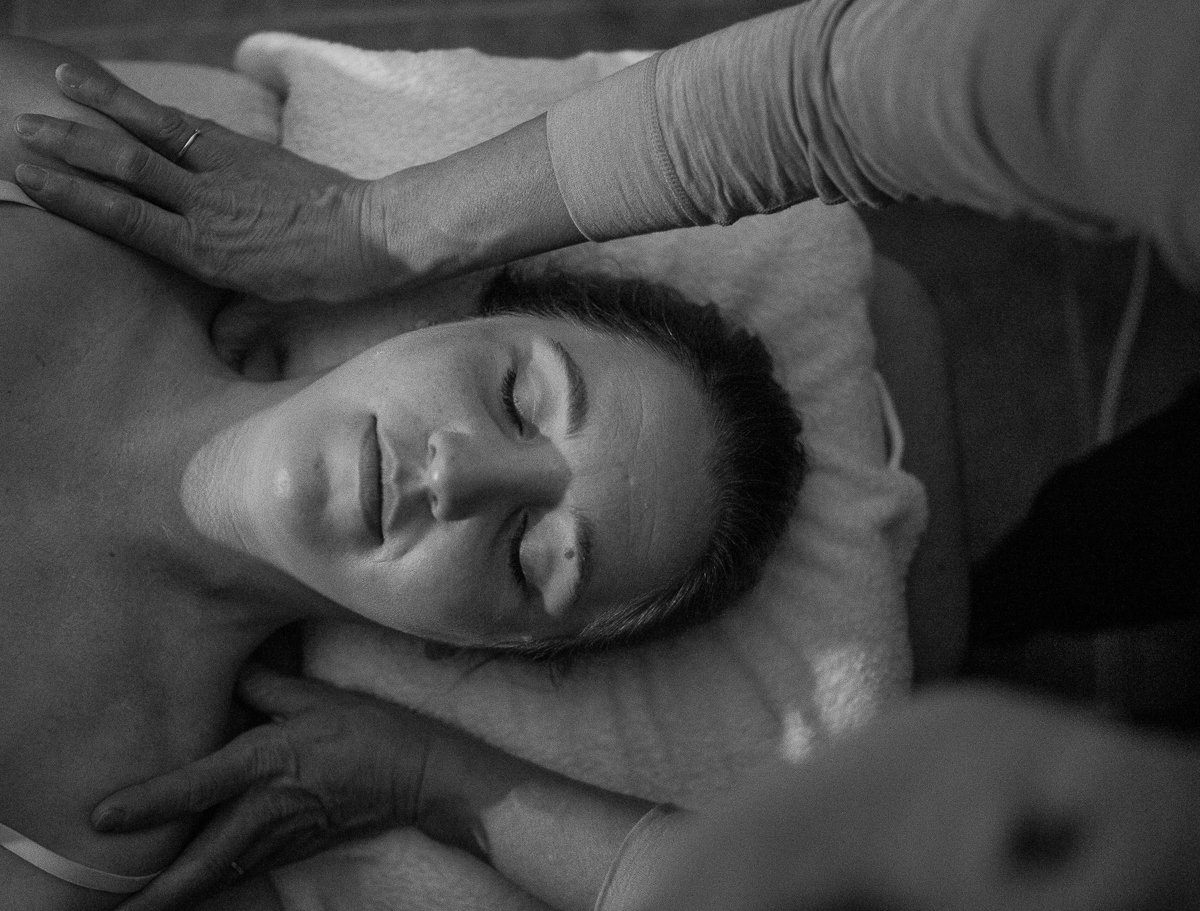 Here you can have a massage, perhaps if you're tired after being outdoors all day, or you can get a face treatment. I decided to go for a face treatment, as I've never tried one before. To make it even more fun, we decided to only do half my face, so I could see and feel the result the treatment would give, only after one treatment.
At first my face was rinsed, using a machine which gave a strange but not unpleasant feeling, somewhere between having my face tickled and massaged. Then another machine that would "form" my face was used, before I laid down with a face mask. For those of you who have not tried, having a face mask on only half your face feels (and looks) a bit weird. Then a serum was added to my face, before I had a moisturizer put on. The staff was incredibly friendly and knowledgeable, and at the end of the treatment I could definitely feel the difference. I already dream about going back to try a massage.
Go for a session at the work out-room
Age limit: to use the work out-room you have to be 16 years old or more.
The hotel has a work out-room, which is free of charge for everyone staying at the hotel. Of course, as it's January and we want to do our best in the new year, we had to try it out. Surprisingly enough the room was quite full when we visited (it took a while to manage to take a picture with no one else in it to avoid anyone being offended for getting published on my blog). I'm not sure if the room was full due to everyone else also doing their new year-resolution, but I don't think so. A lot of different equipment, such as loose weights, different machines and several treadmills means you can get your body moving even indoors.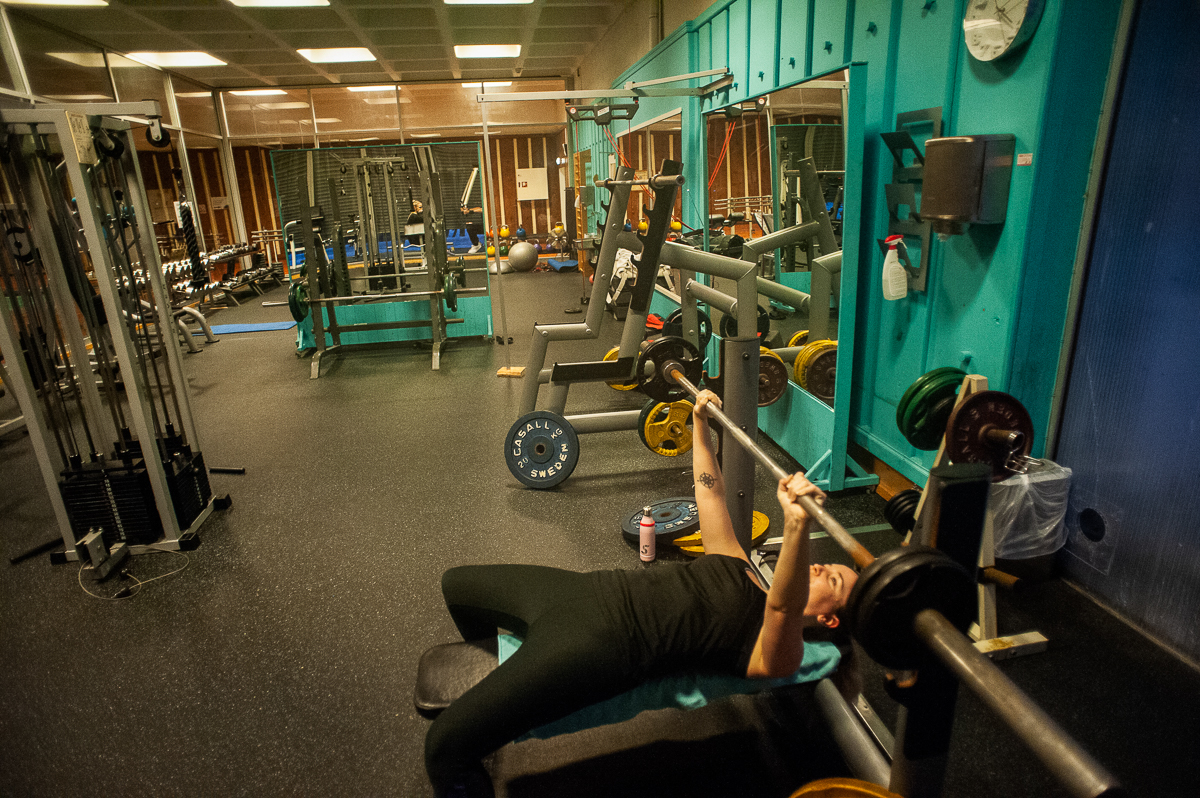 The workout-room is also located next to the swimming pool, which means you can easily combine both a workout on land and in water.
Go for a swim in the swimming pool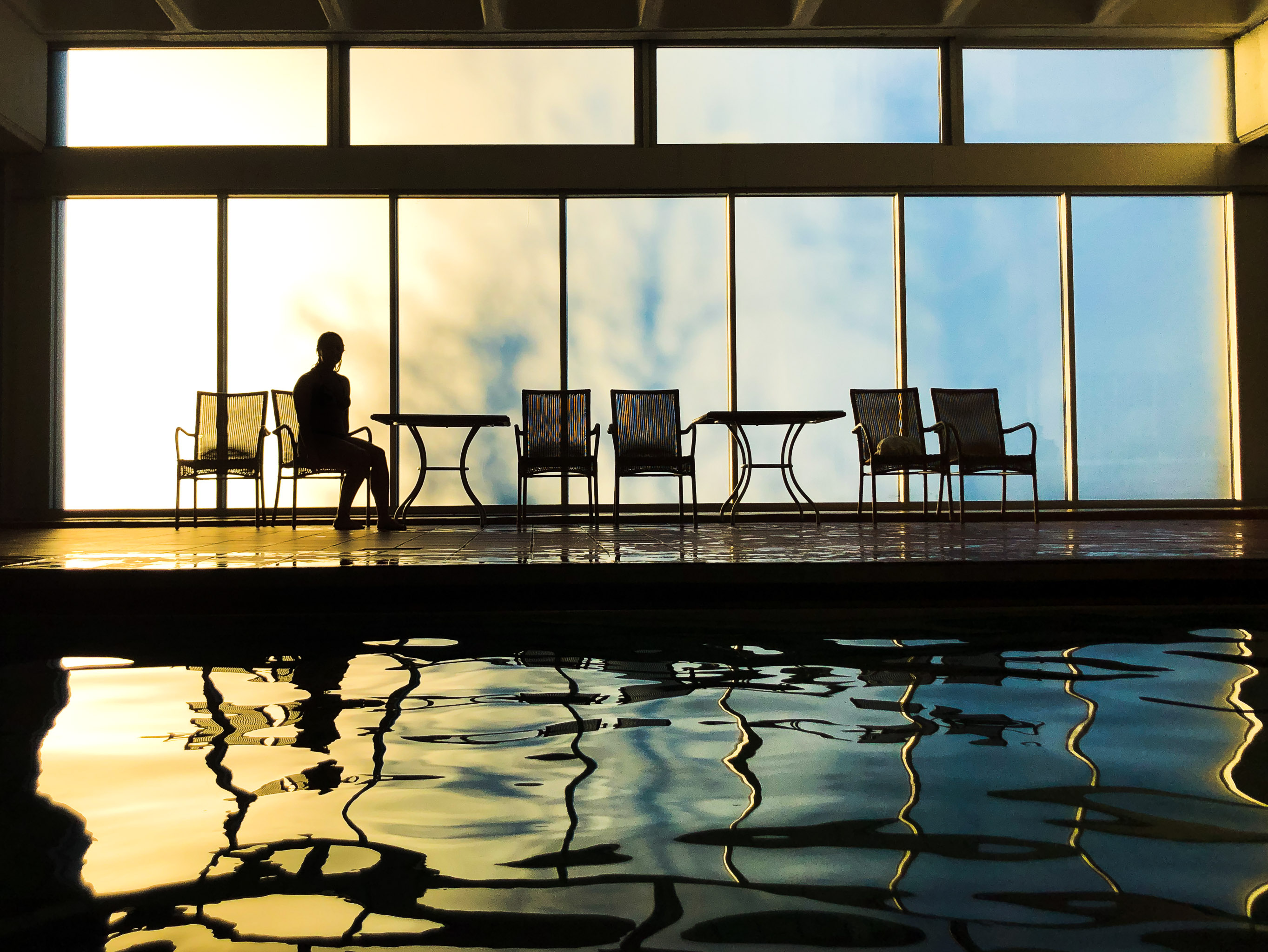 This leads me to the next thing you can do: swimming. Or floating around. The 25 metres long pool gives you excellent opportunities for doing laps, and the fact that it has several lanes means that both people who wants a workout and people who just want to relax in the water can do it simultaneously.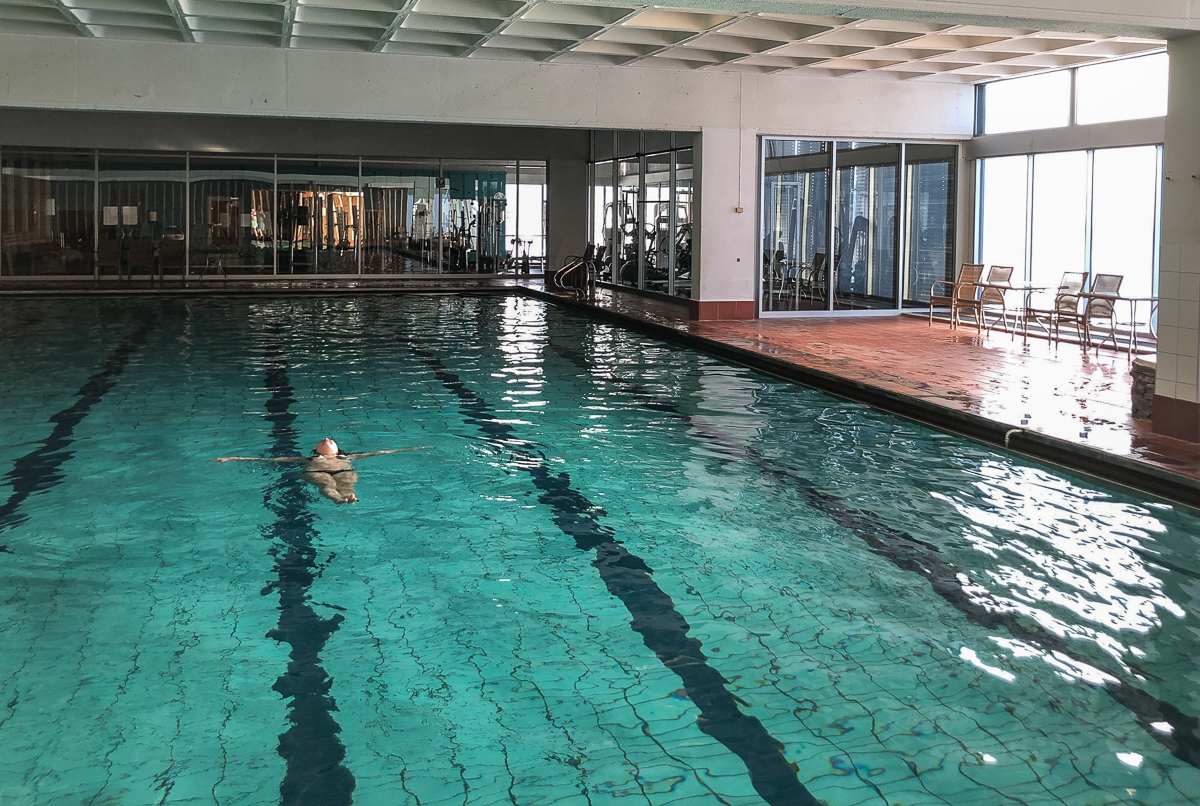 On top of this, there's also a small pool for kids, which means the entire family can enjoy the water if they so wish to. The swimming pool is also free of charge for all guests, and is open every day from 7am to 10pm, so here you can either have a swim before breakfast, or after a long day in the slopes.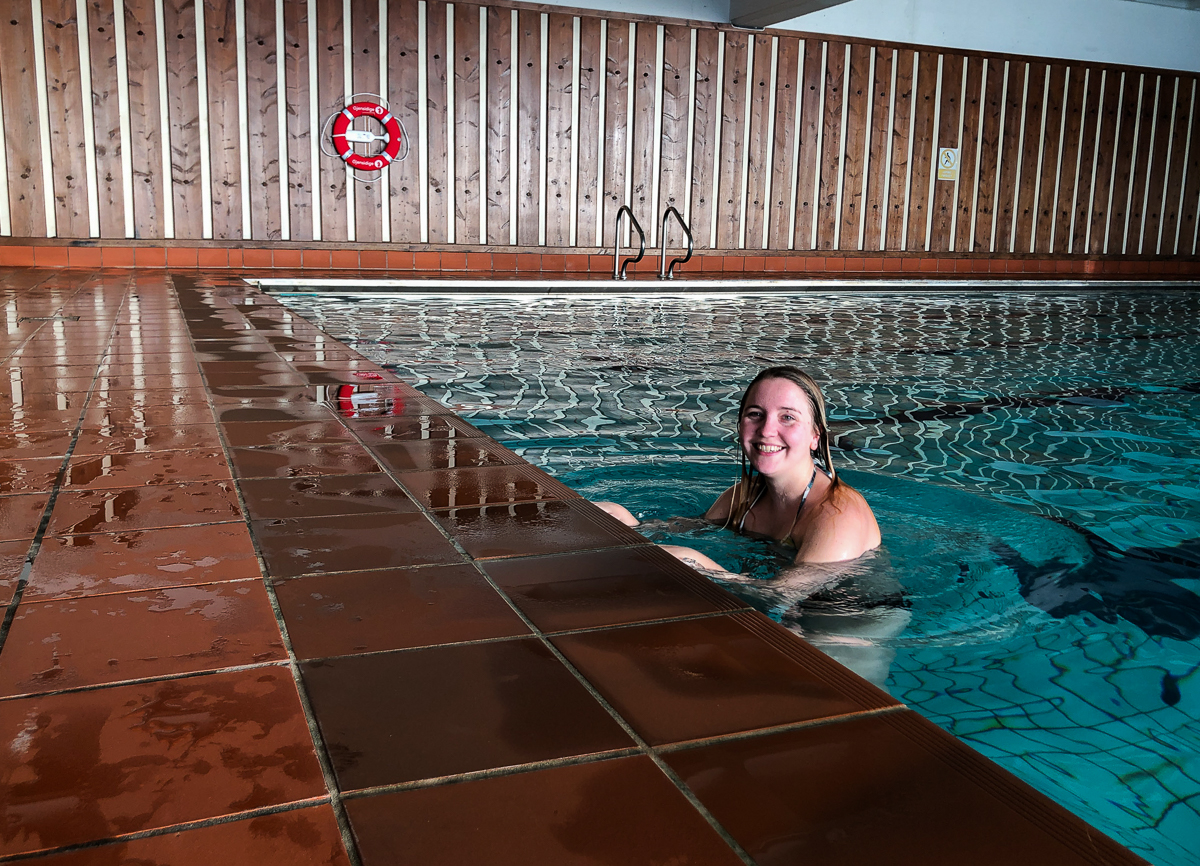 Relax in one of the many recreation areas, such as in front of the fireplace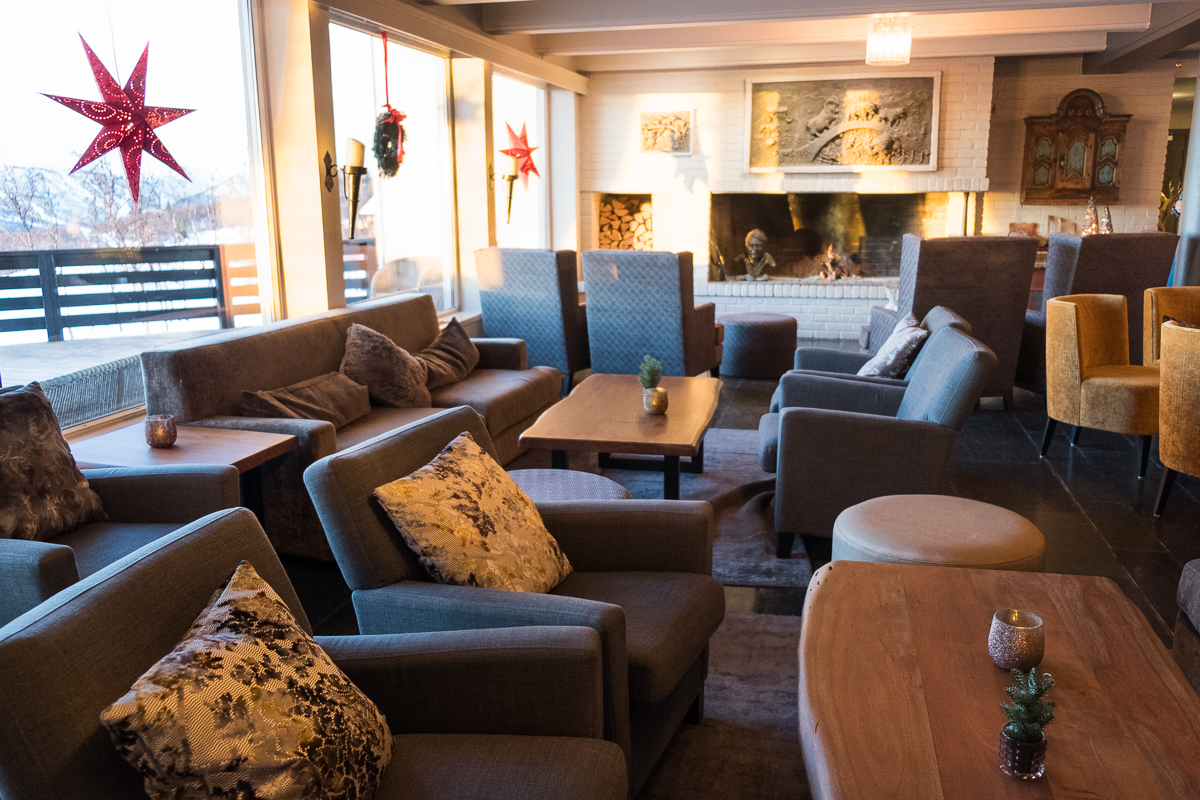 If you're tired after a long day skiing, wandering around or simply just want to relax with a book, a coffee or anything else, the hotel has several lovely sitting groups. One floor down from the reception you can also play billiards.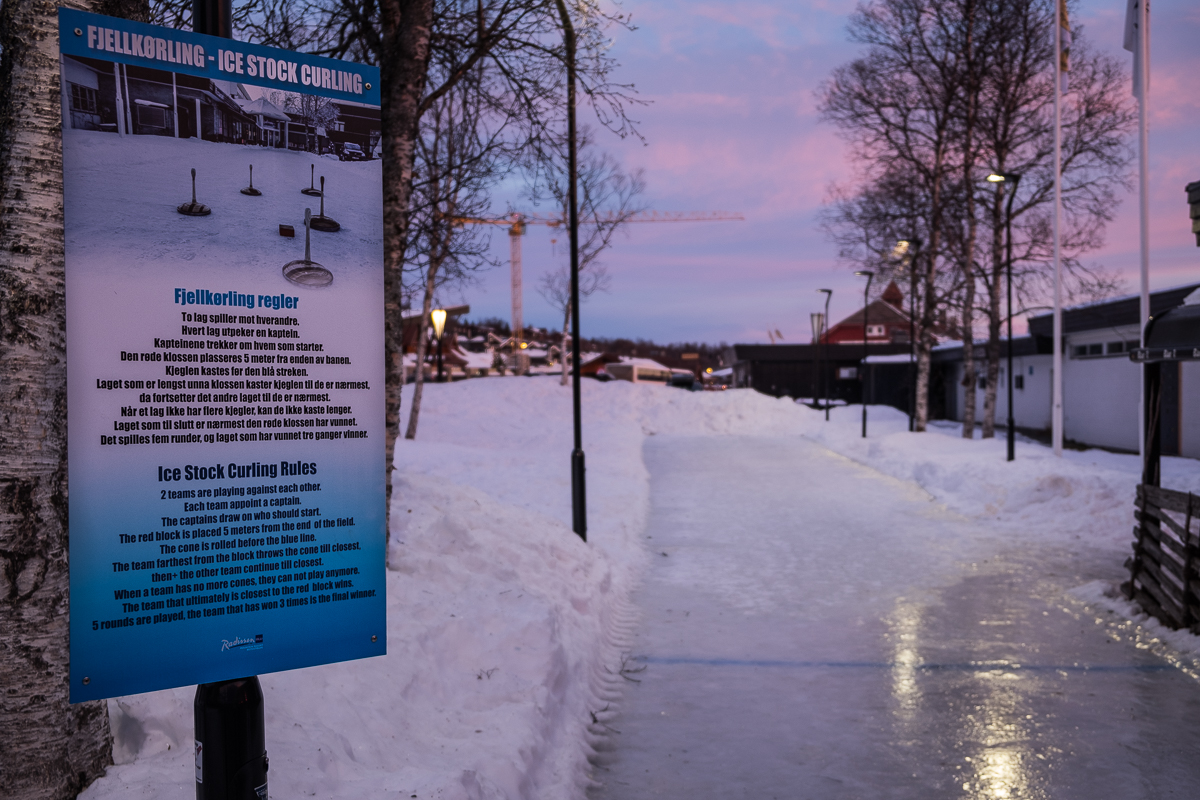 And if you're a group of people wanting to do something together you might not have tried already, how about a round of curling? Just outside the bar the hotel even provides a small curling rink.
---
After a day filled with adventures it was time for a three course meal in the restaurant Saturday night, which was delicious. There's something about being outdoors in fresh mountain air all day that makes at least me really hungry
Sunday morning came way too soon, and after a delicious breakfast it was time to get back to Oslo.
Conclusion
Beitostølen is a place that definitely has something to offer for everyone. Regardless if you're young or old, a ski-enthusiast or just want to relax and enjoy the fresh air, I'm sure you'll find something. The hotel is nice, with a friendly atmosphere, without being too fancy. The only downside about the weekend I have to say, was that it ended all too quickly. And this comes from a person who does not even particularly like winter.
---
Information about this post
This post is written after participating on a press trip in collaboration with Beitostolen.com and Urbant og landlig, but with no direction of what to neither explore nor write about after. All things written about are things I've tried myself, and my own honest review of them.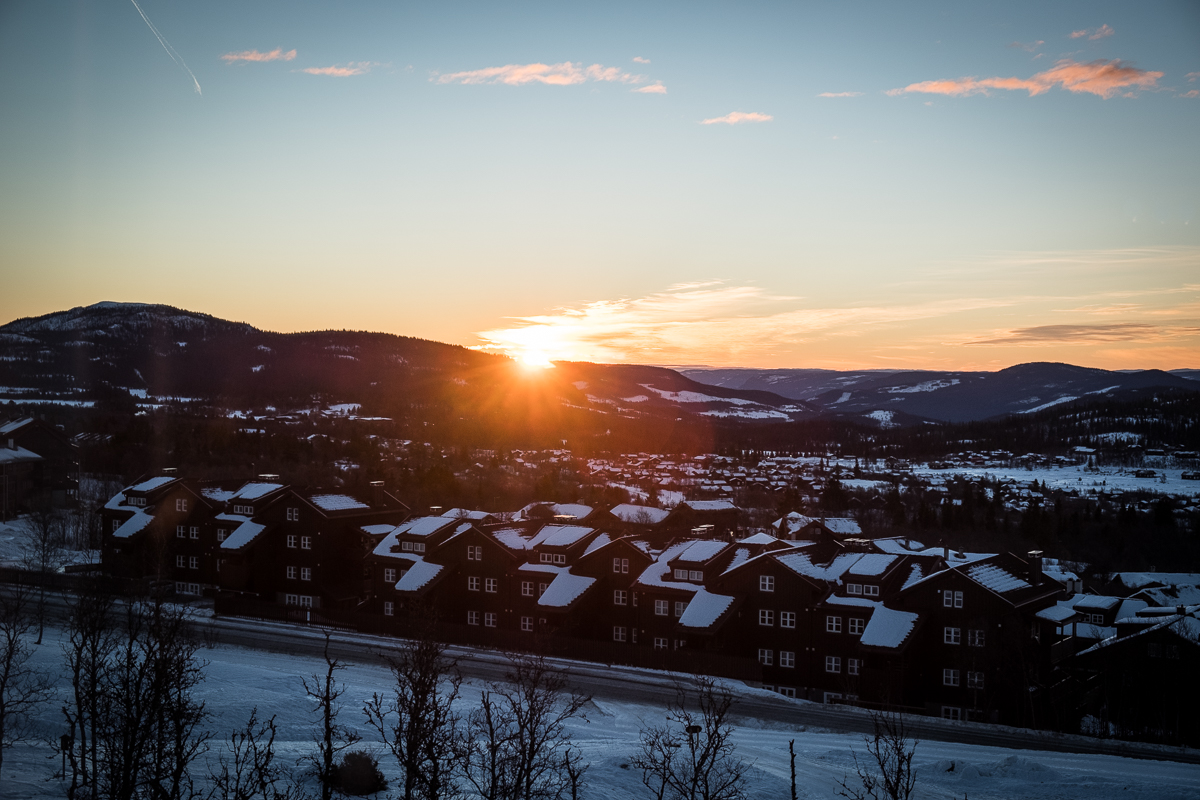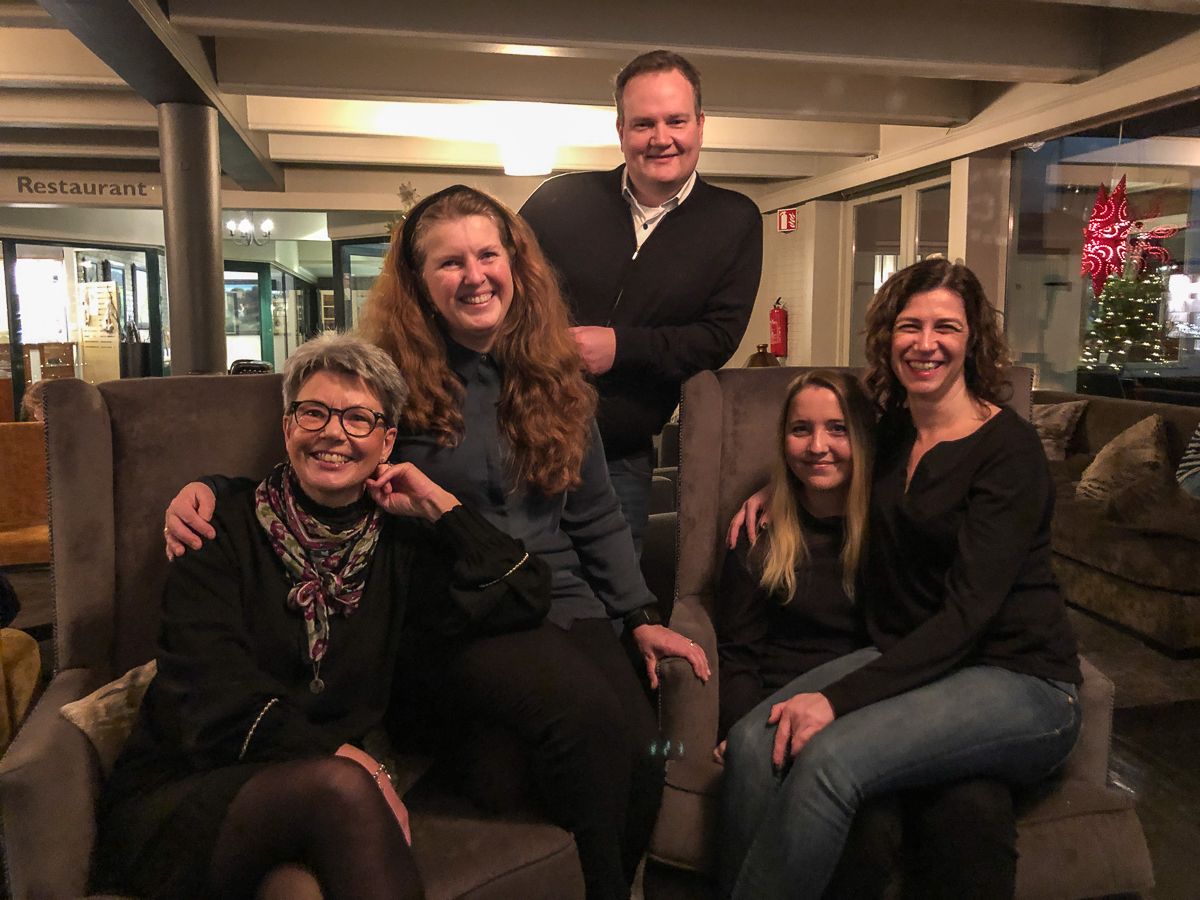 On this press trip I was participating as a travel blogger together with these bloggers:
Hans Vidar Levinsen – nybiltester.no / Lena Eriksen – travelletters.net / Anne Bente Hauge – favorittreiser.no
Also a huge thanks to Thomas – thomasmarthinsen.no for some of the photos in this post!
---