Advertisement

Last year I started my travel year in January with a press trip to Beitostølen. Back then I wanted to see what this winter paradise has to offer for those of us who doesn't necessarily want to be skiing. Turns out, it has plenty of things to see and do which requires no skis. But in all fairness, Beitostølen really is a wet dream to those skiing, and so it was only fair that we went back to test the "real deal".

Do you know what you get when you take two Norwegians, who's not really that fond of neither winter, snow or skiing, and send them off to a skiing paradise?

Thomas and I met up on a Friday afternoon, just in time to catch Valdresekspressen, the bus between Oslo and Beitostølen. With wine in our bag, high hopes and plans of skiing we were ready for a weekend in the mountains.

Riddertunet
Beitostølen is going through some major upgrades these days. New buildings and apartments are popping up, new and modern meets up with the old traditions, leveling up the total standard for the area.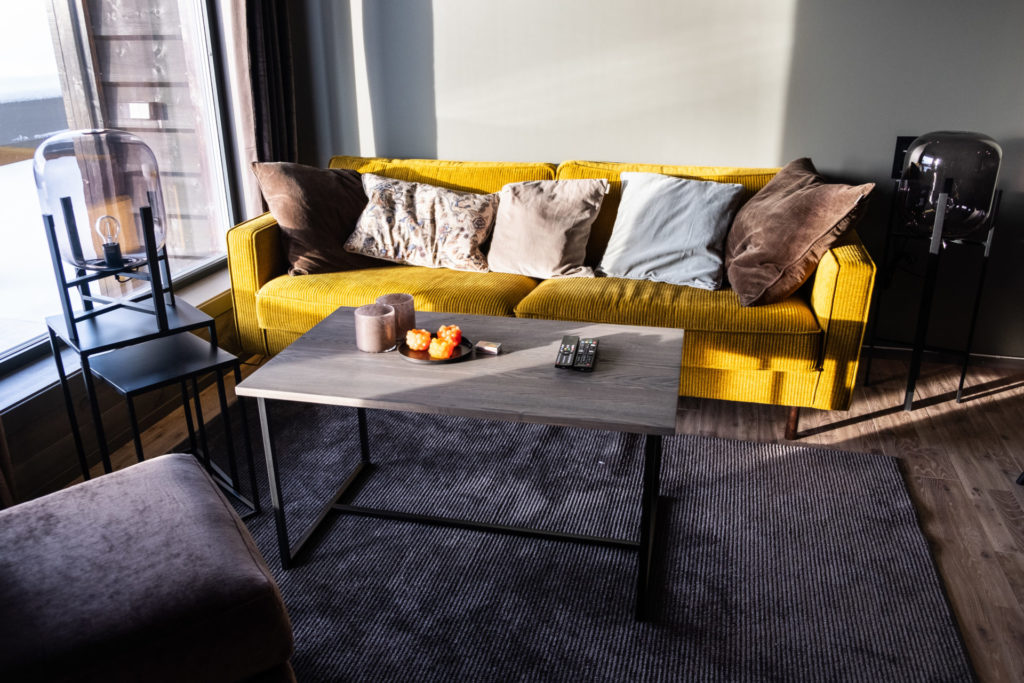 We spent the weekend living at Riddertunet, which eventually will consist of 200 brand new apartments, right next to the ski slope. Here we had our own, fully equipped apartment, with one master bedroom (sleeps two) and another bedroom with two single beds, dishwasher, washing machine, heating – everything you could possibly need.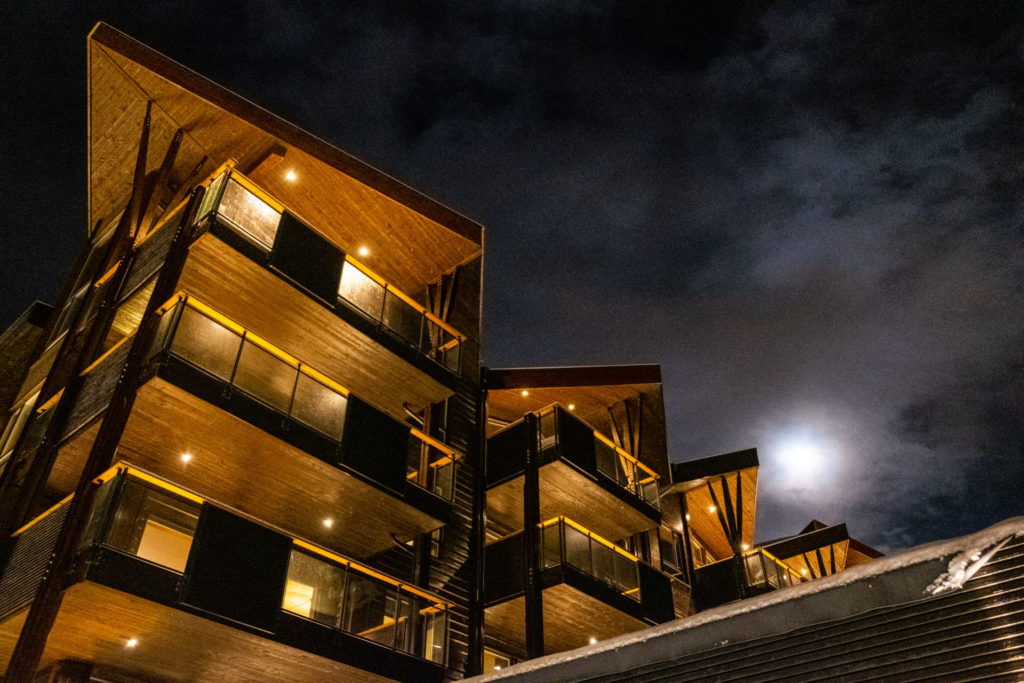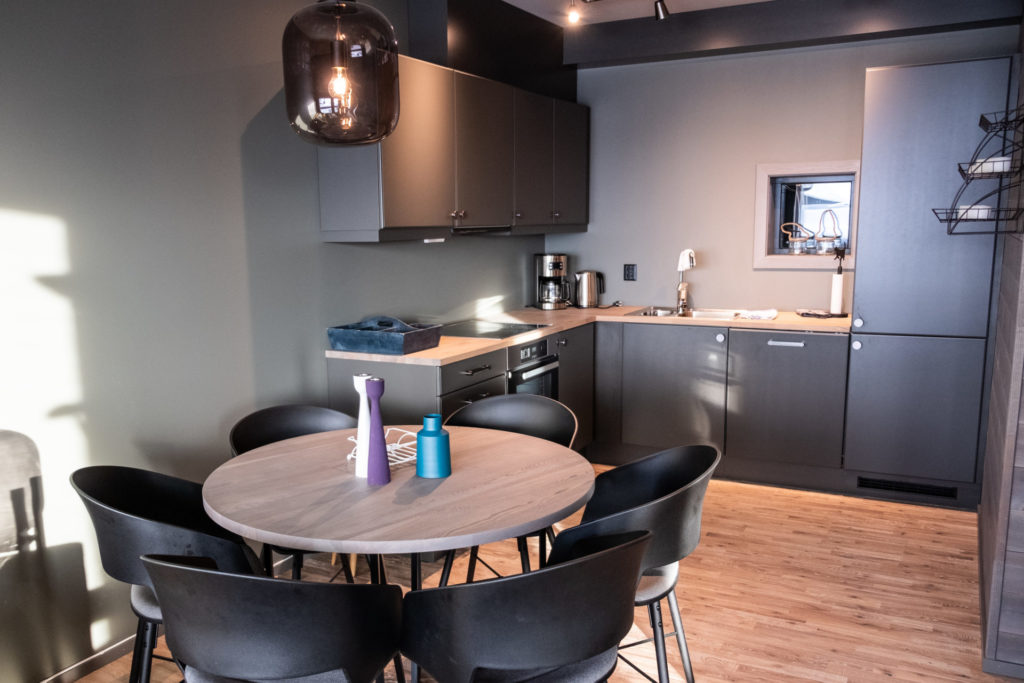 Upon arrival we checked in at Bergo hotel, where we got handed over our keys, fresh linen and towels. Just across the road from Bergo lays Riddertunet. Our apartment was brand new, finished only back in November 2019. It still had that smell of "brand new", and with delicate colours and stylish interior we were all set for a great weekend.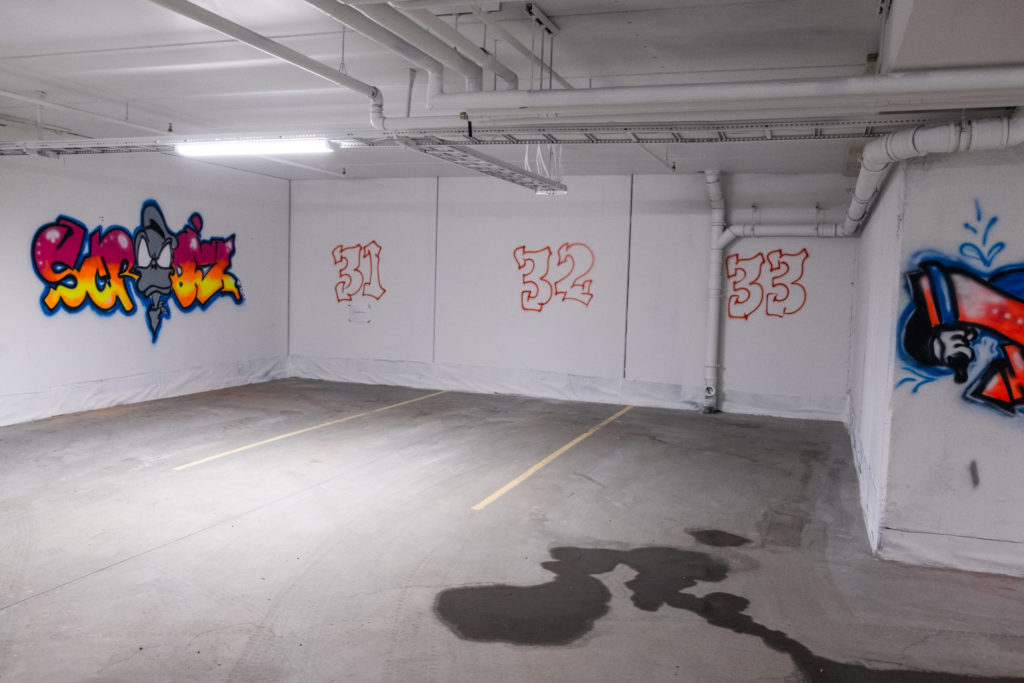 During your stay at Riddertunet you'll also have the option to park your car indoors in the huge parking lot just underneath where your apartment is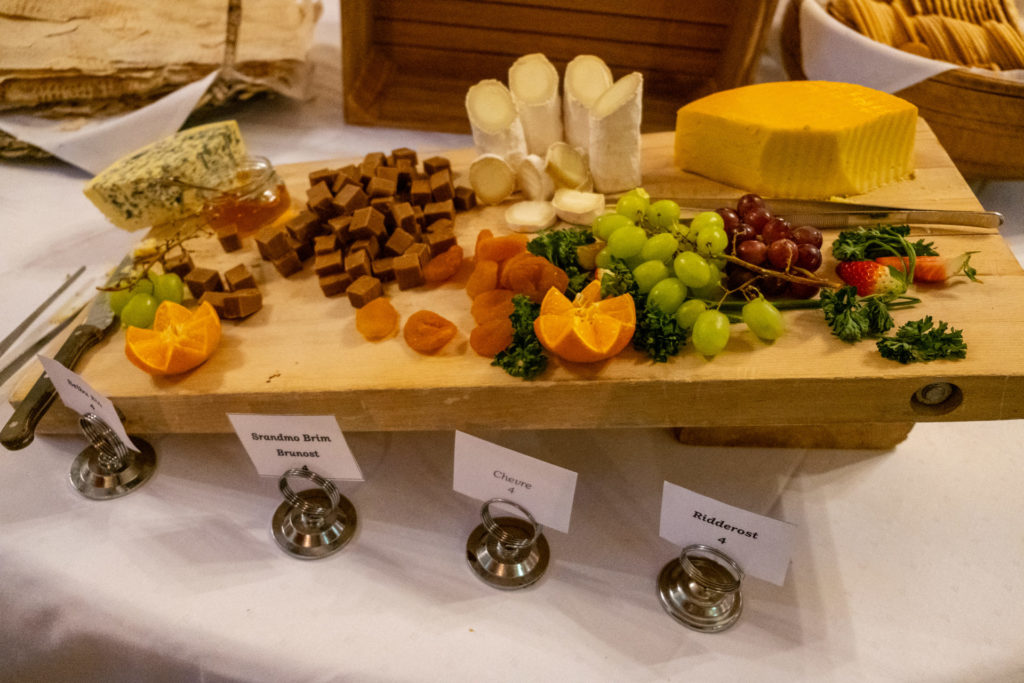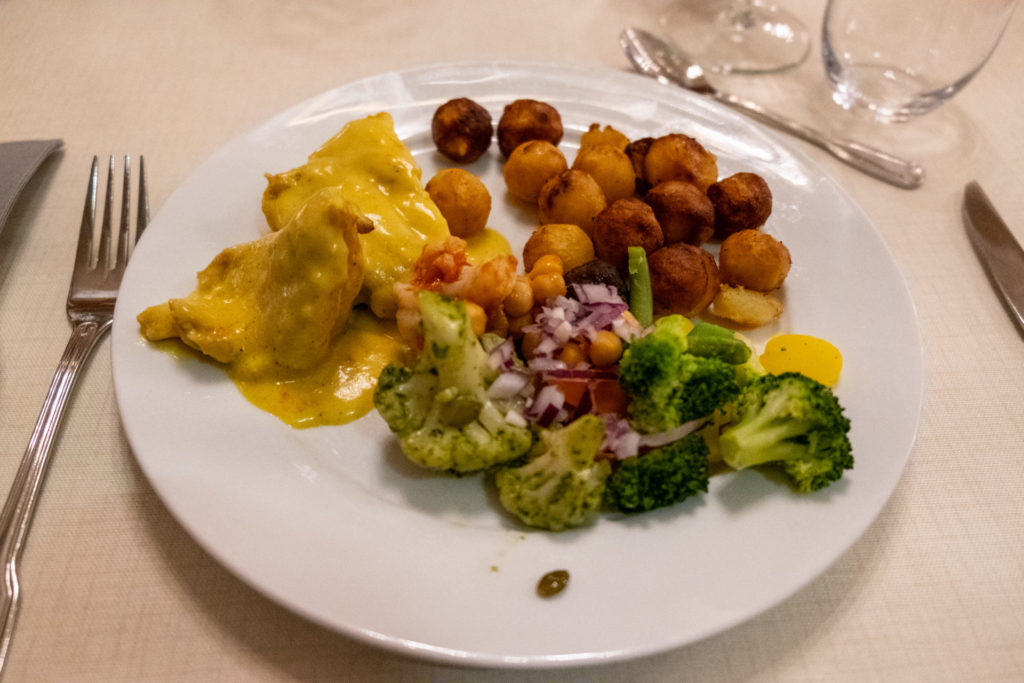 To ensure we would end up with 100% hygge during our stay we were served fantastic buffets both for breakfast and dinner at Radisson Blu Beitostølen.
Skiing at Beitostølen
Cross country
As neither Thomas or I own any sorts of skiing equipment, we of course had to rent some in order to be able to try. Luckily, this was not an issue at all – the ski rental was right outside our front door. Here they had basically anything you could need to rent, all sorts of gear needed for cross country-skiing, downhill-skiing as well as sledges. 

"Maybe we could just start out easy with some cross country-skiing?" Thomas asked me, all puppy eyes, as he nervously watched the slope behind me. I nodded. After all, skiing is supposed to be fun.

Saturday was grey, rather dark and snow kept falling from the sky all day. Luckily we had heaps of warm clothes on, and soon we found ourselves in the midst of the winter wonderland, somewhere between the mountains, which we could not even see any traces of due to the clouds.
Normally when you're in Norway it's very important never to talk to strangers. The only time you would do such a thing is if 1. You're drunk. 2. You're insane. 3. You're a child. Oh, and 4 + 5, if you're out for a walk/skiing, or if you're out in a boat. If you don't speak to people at those times you're considered rude!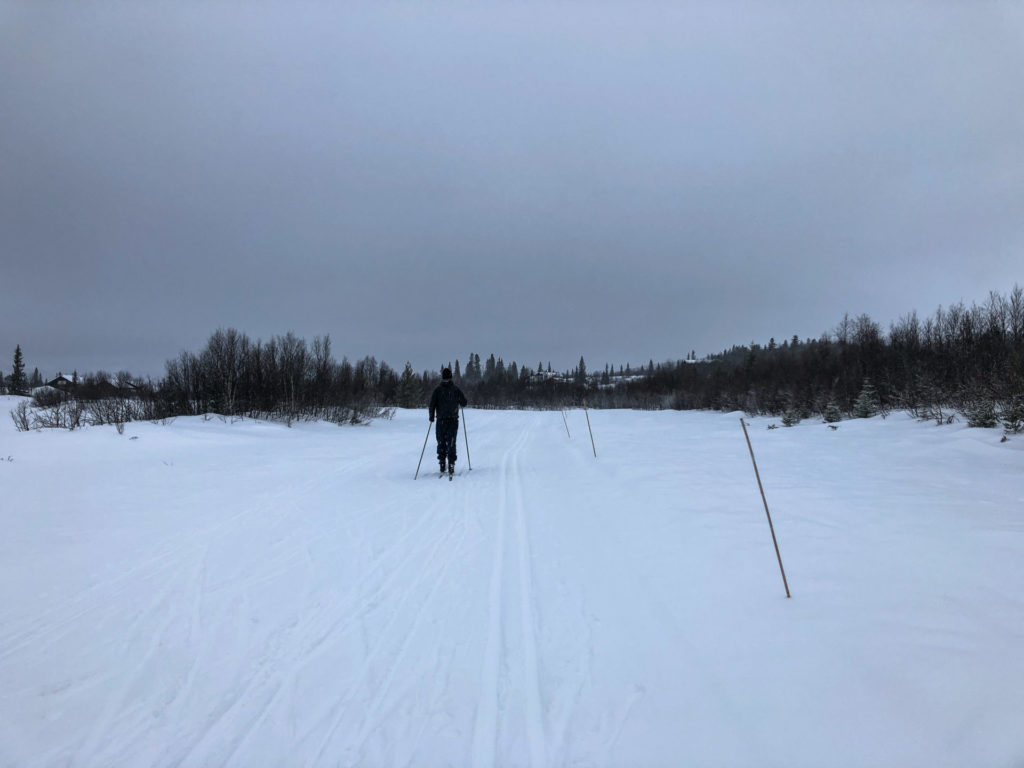 So here we were, cross-country skiing, saying hello and hi to everyone walking past us. And you know what? It was fun!
Growing up in Norway means you'll go skiing at school. I was never any particularly good at, or excited about, skiing while growing up, and so I have not really done it a lot. To me, skiing was almost some sort of necessary evil – and here I was, skiing and really enjoying myself?! I felt myself being all giddy and smiling, and noticed Thomas had that same sort of grin on his face as I did.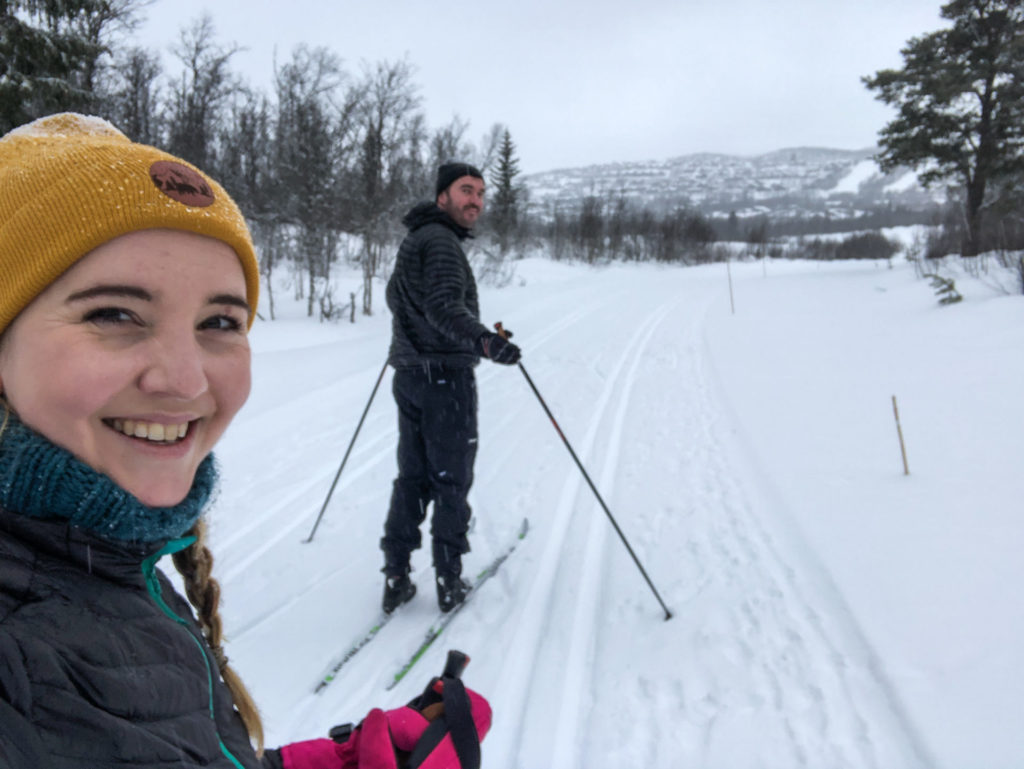 "This is really fun!" I shouted at Thomas. He nodded, and replied "I know, right? I was just thinking… should we try the skiing slope tomorrow?"

Downhill skiing
And so it was that the two Norwegians ended up waiting in line for the ski lift to even open up early on a Sunday morning. With helmets on our heads, skis attached to our legs, and ready to face our fears, we got off the lift and… ended up having a real good time!

Of course, we were not great. We did not walk the fastest, slide the fastest, or even know how to get up once we fell over. Of course five year olds rode past us six times as fast, and of course the man in charge of the ski lift had to get out and help Thomas back up after he slid while leaving the lift. But you know what? It was all good fun!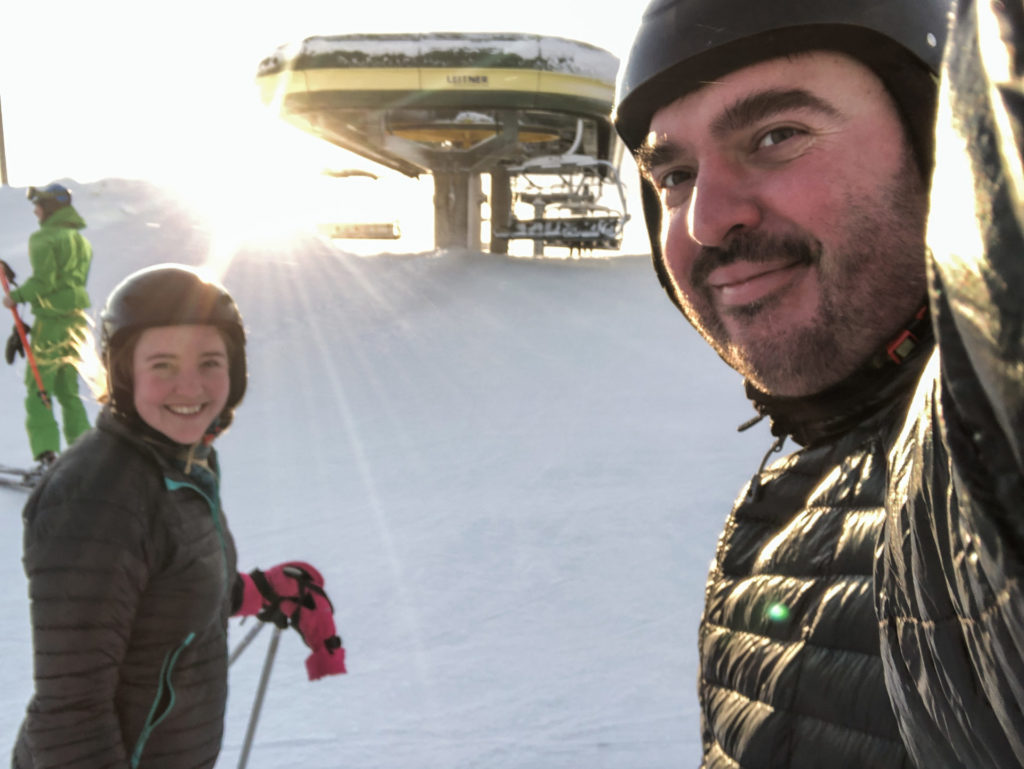 So that's it, the answer to what you (at least might) get is actually a newfound love!

Filled with excitement and a sense of achievement we climbed on board the bus back to Oslo. "Damnit!" Thomas exhaled, as he stared out the window, Beitostølen disappearing behind us. "If I knew this would be as much fun I'd gotten us on a later bus!"

I don't want to ski – can I still go to Beitostølen?
And if you're keen on going to the mountains, maybe for a cabin trip with your friends, and really don't want to go skiing? Fear not – Beitostølen also have a lot of things you can do without skis! (And you can of course attend after-ski even if you did not go skiing!)

Read more about visiting Beitostølen without skiing here!
Marthinsen's Ski School
About this post!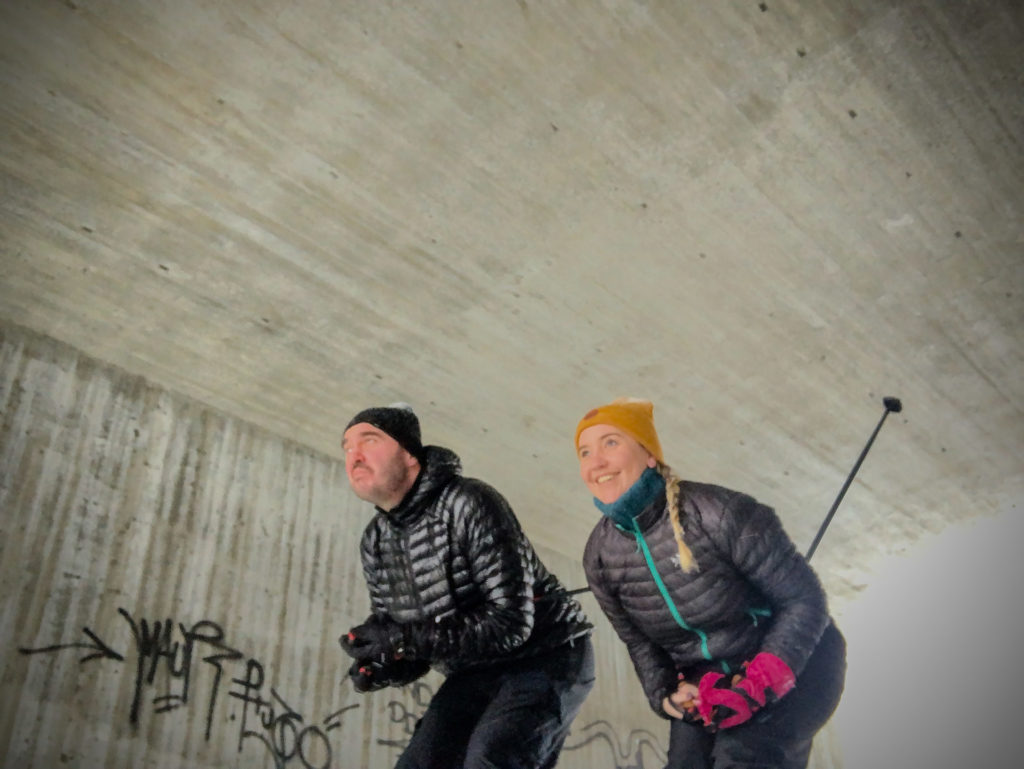 This post is written after participating on a press trip in collaboration with Beitostolen.com and Urbant og landlig, but with no direction of what to neither explore nor write about after. All things written about are things I've tried myself, and my own honest review of them.
---