Jutland is a beloved holiday paradise for many, in fact, one of Denmark's most popular vacation destinations. Scandinavians and Germans flock here every summer to stay in holiday homes, apartments, campsites, or hotels. This is where several of my childhood summer vacations was spent, summers here, and I've kept coming back even as an adult.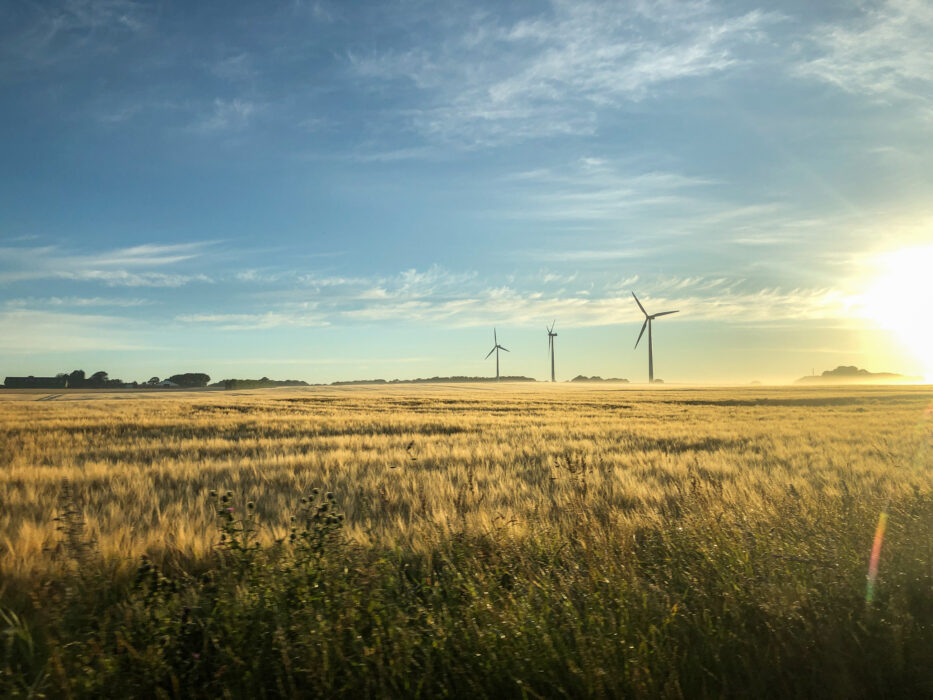 I am a big fan of Denmark. Remoulade, ice cream with "guf" (a sweet Danish topping), the language with all its peculiarities, all the great Danish design, and, last not least, our friendly Danish neighbours are some of the many Danish elements which I truly love. Writing up just one article about the whole of Denmark as a vacation destination would be terribly difficult (if not impossible), so this time I have decided to focus on some of my favorite places in Jutland.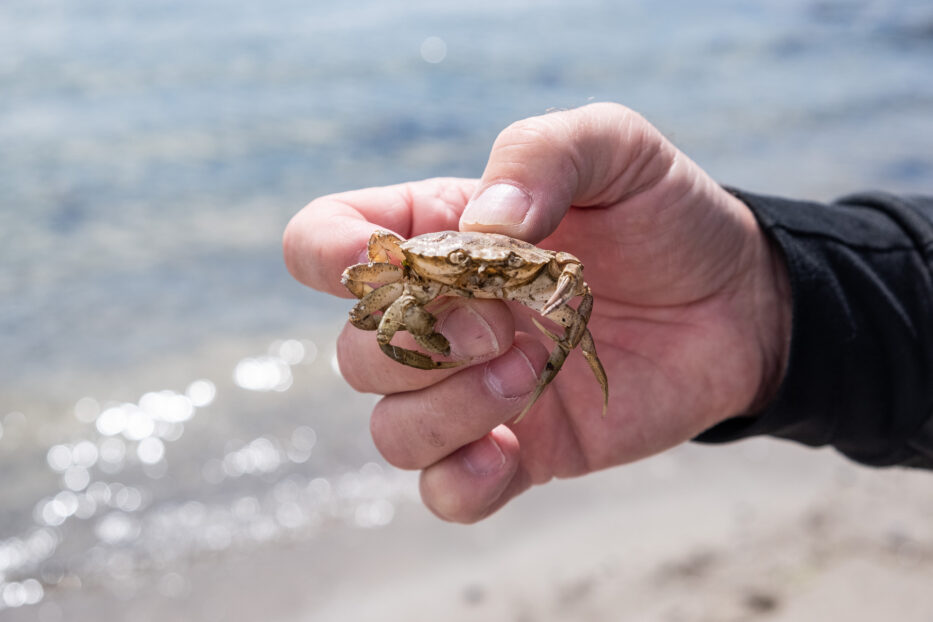 Denmark consists of three parts, the islands of Fyn and Sjælland, and Jutland, which is the mainland. In this post, I will focus on Jutland, which is, in many ways, my own childhood vacation paradise. Jutland stretches from Skagen in the north to the border of Germany in the south. Among the larger cities in Jutland, Hirtshals, Aalborg, and Aarhus are particularly well-known and beloved destinations.
Two nice places to vacation in Jutland:
Sæby
Sæby is a small, cozy harbor town just a short distance from Frederikshavn. Here you can find good accommodation options, whether it's hotels, holiday homes, or down by the harbor. I have stayed in Sæby both living in an apartment at Sæby Søbad and on a private sailboat down at the harbour, and I only have good things to say about the town.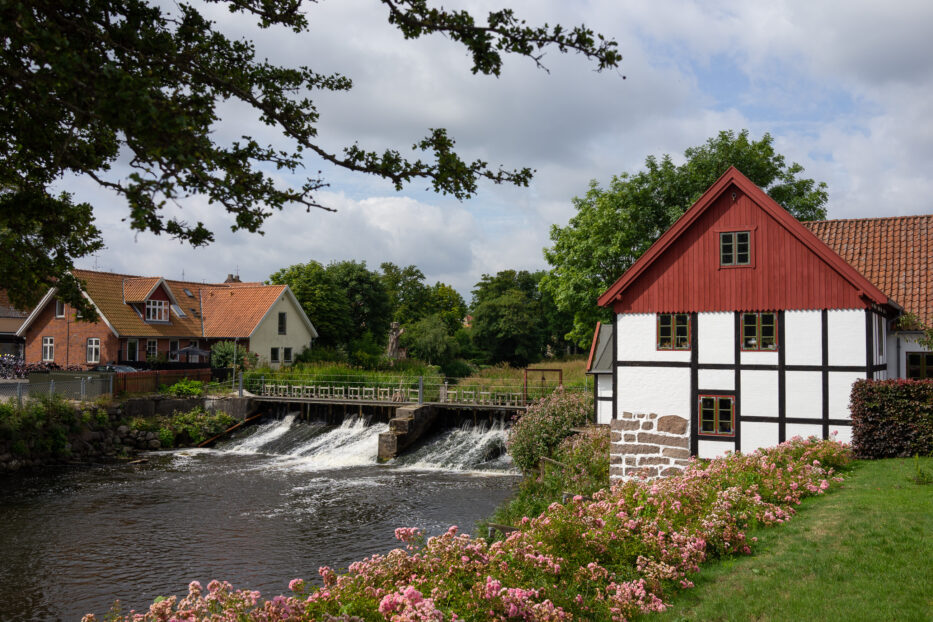 Foto: Thomas Marthinsen

For those who like to have access to everything within short distances, Sæby is a perfect choice. The city have a lively atmosphere during the summer, with restaurants and bars, shops, galleries, and a lovely sandy beach. The smaller size of the town makes it walkable and cozy, and it is a delightful destination for those traveling with children. Here, children can play safely outside without mom and dad having to run after them to keep up!
Foto: Thomas Marthinsen
The harbour area is bustling with life: buy a large ice cream (with "guf," a sweet topping typical of Denmark) and watch the many boats, get some French fries with remoulade that you can enjoy in the sun, visit the statue "Fruen fra Havet" (The Lady from the Sea), or take a dip at the long, soft sandy beach just a short stroll away.
Skæring strand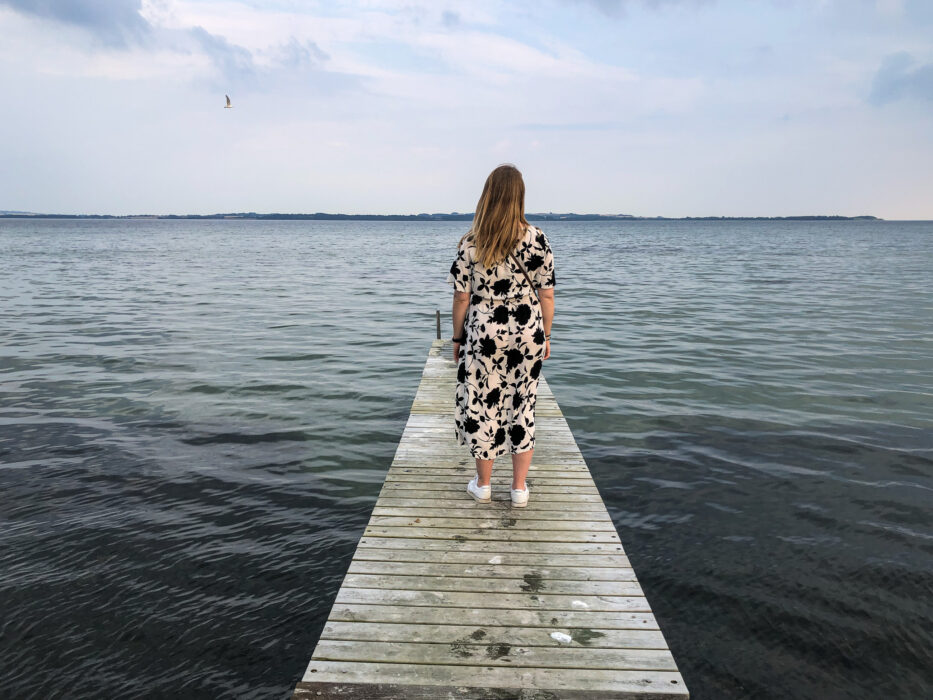 For those who want to completely relax, Skæring is a delightful destination. Here, the distances between things are greater than in Sæby, but there is also more peace and tranquility. Skæring Beach is long and has soft, white sand.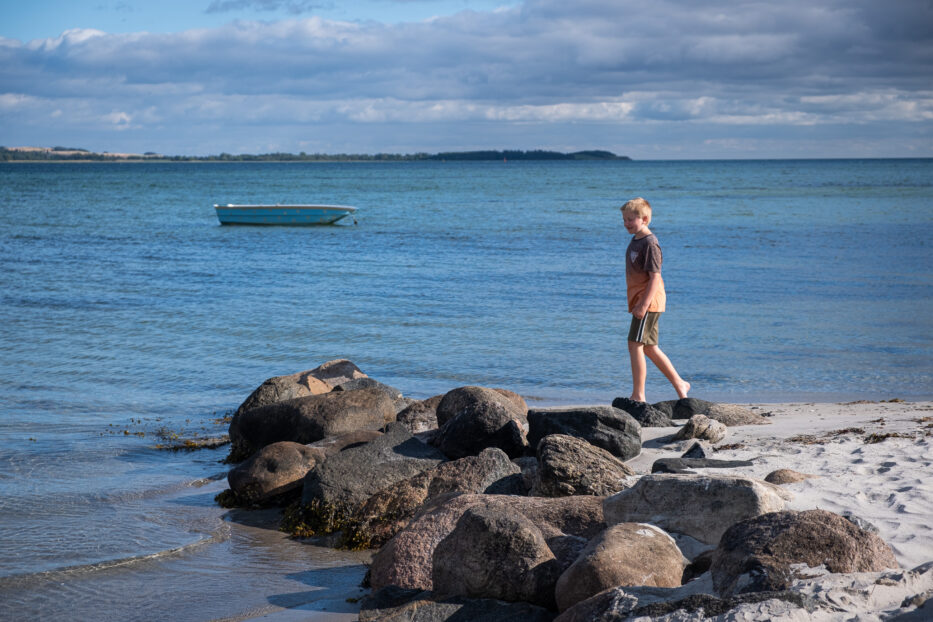 From Skæring to Aarhus, the nearest city, there is a bus that runs every hour (takes about 25 minutes), so it's very possible to get around without having a car. However, access to a car can be nice due to the distances, allowing you not having to carry your shopping bags far from the store.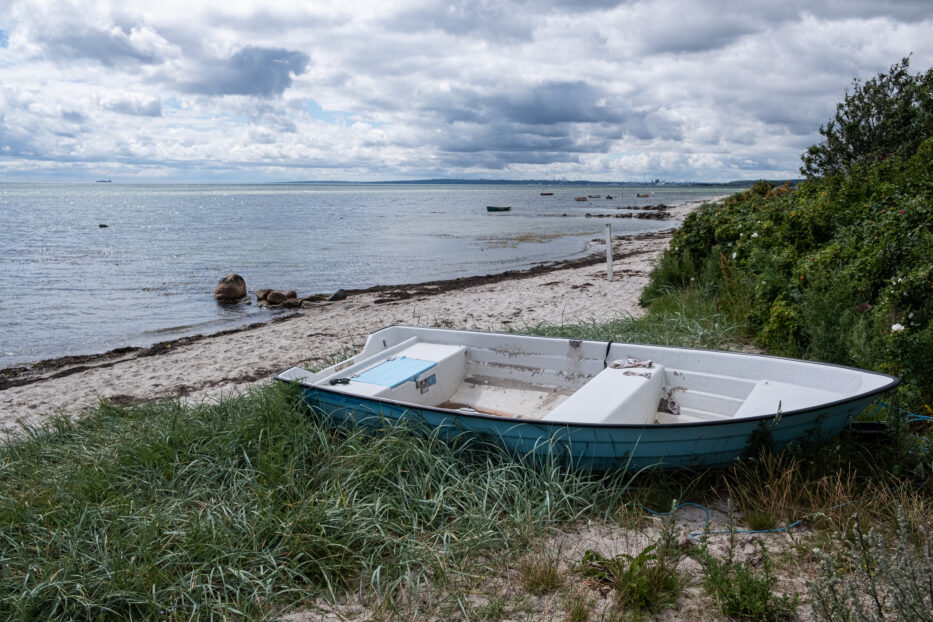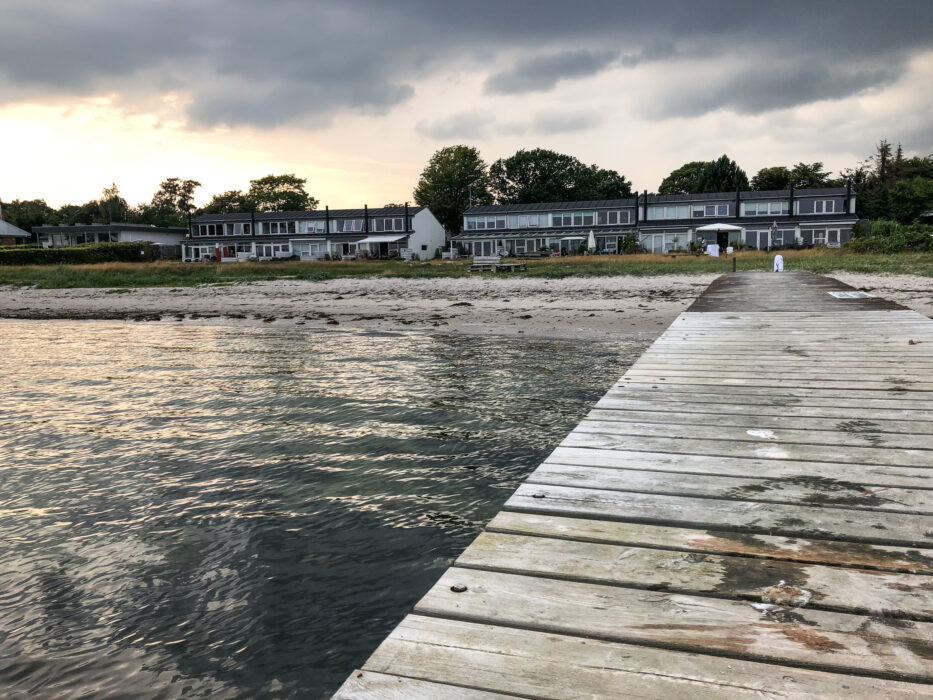 If you're looking for a city break, there are also plenty of options nearby, such as Hirtshals, Aarhus, and Aalborg. If you want to stay along the west coast, there are several popular campsites in that area as well, and the area around Løkken is particularly popular among summer tourists.
---
Cities to visit in Jutland::
Traveling around Jutland by car is cozy. You pass through expansive meadows, drive past majestic windmills, and find small, charming shops, cafes, and cities that are spread out like beads on a string. Remember to bring you swimwear and towel – Jutland has several beautiful beaches if the weather (read: the wind) cooperates.
Skagen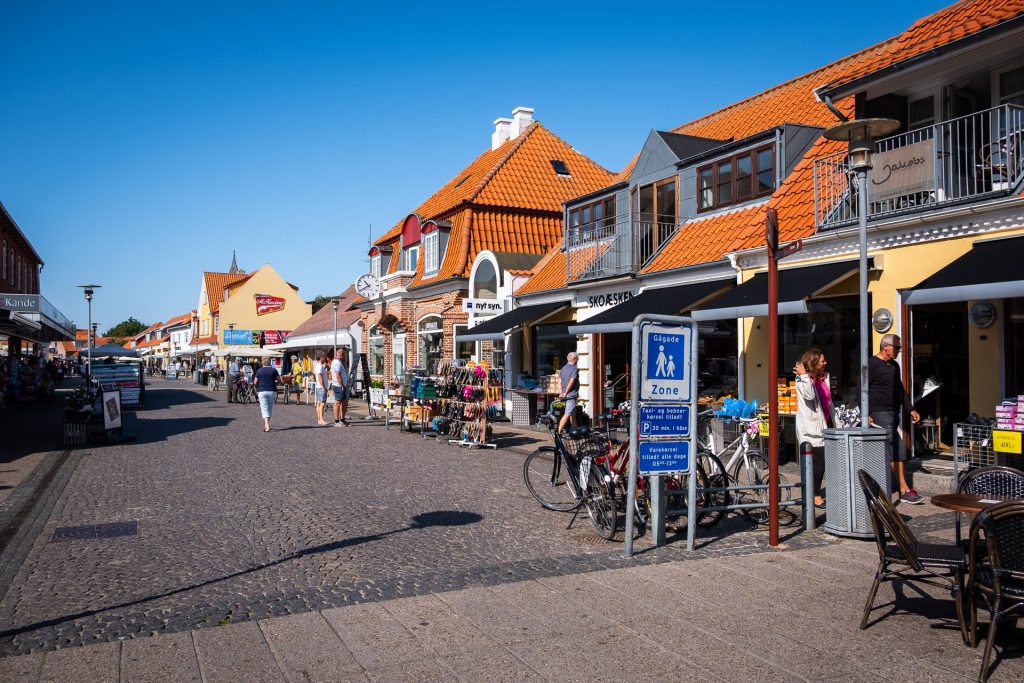 At the very top of Jutland, you can visit Skagen. This charming little town is filled with beautiful yellow-painted houses, a shopping street with cobblestone, a cozy harbor area, and, most importantly, Grenen. Grenen is a sandbank that constitutes the northernmost point of Denmark. Here two oceans meet; you can stand with one foot in the Kattegat Sea and the other in the Skagerrak Sea, and watch the waves from the two seas merge.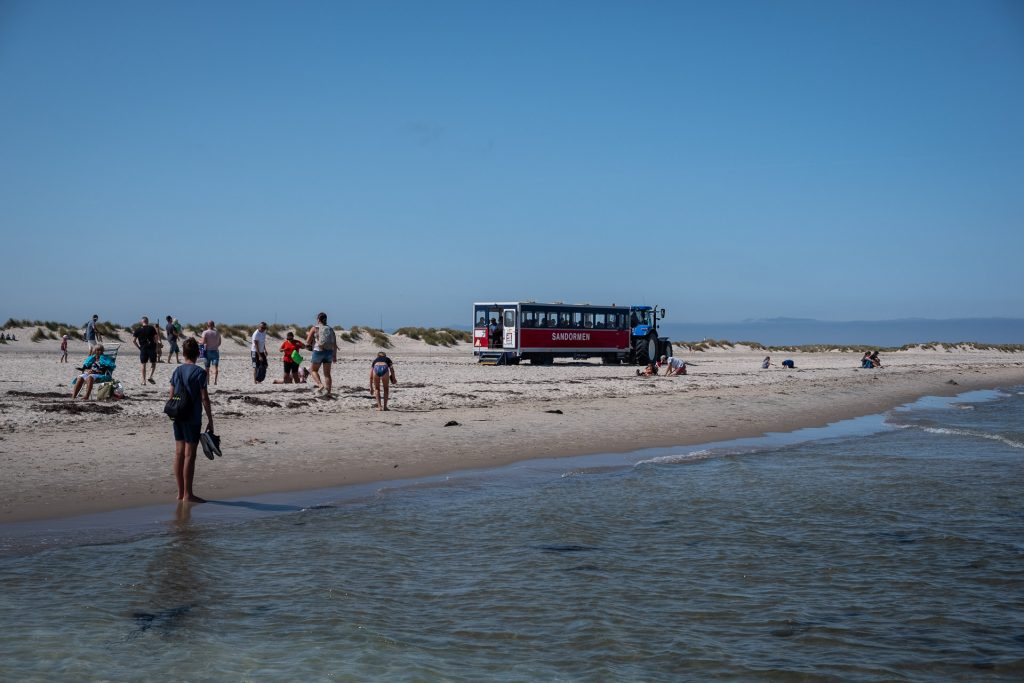 Take the "Sandormen", a kind of "bus" pulled by a tractor, to reach the very tip of the cape. It's a fun and exciting experience for the whole family!
I have a post about Skagen on its very own, read it here!
Sæby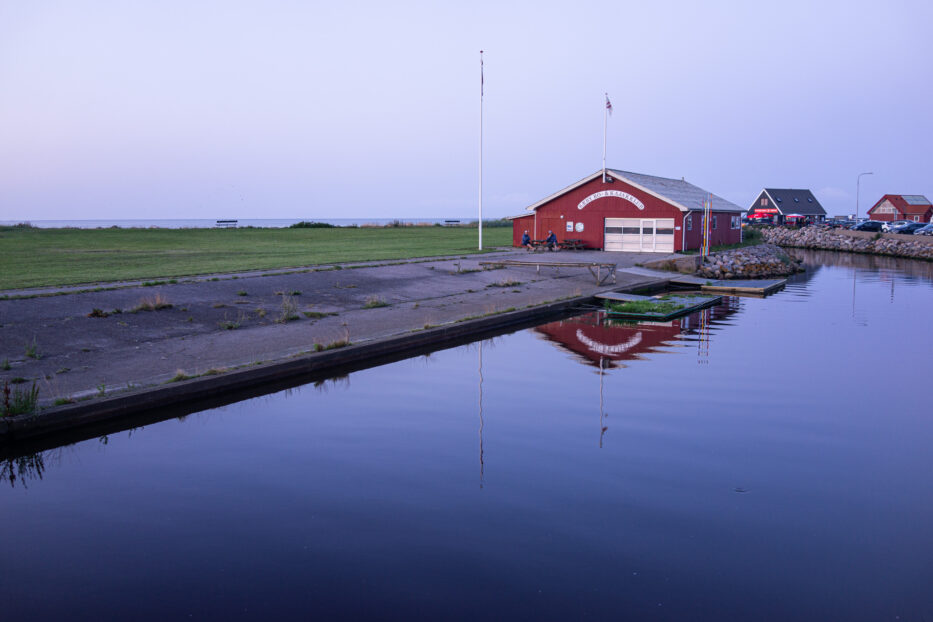 Foto: Thomas Marthinsen
As mentioned earlier, Sæby is also a nice place to visit for a day. Here, too, you will find a number of crooked, charming houses painted in cheerful colours. Flowers in the streets, a pleasant harbour area, and beautiful nature perfect for walks also characterize Sæby. I also recommend taking a swim at Sæby's sandy beach!
Ebeltoft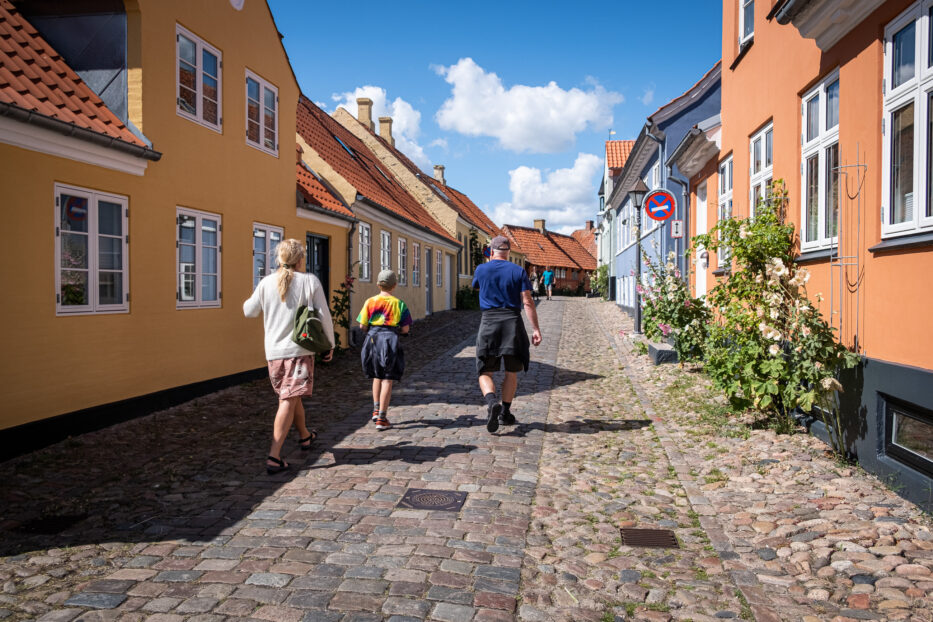 Another charming small town is Ebeltoft. Here, you can also stroll along cobblestone streets and admire old houses and beautiful flowers – it's almost like you'r walking inside a postcard. In the middle of Ebeltoft's square, you can visit the market, where you can buy a wide variety of items from various stalls.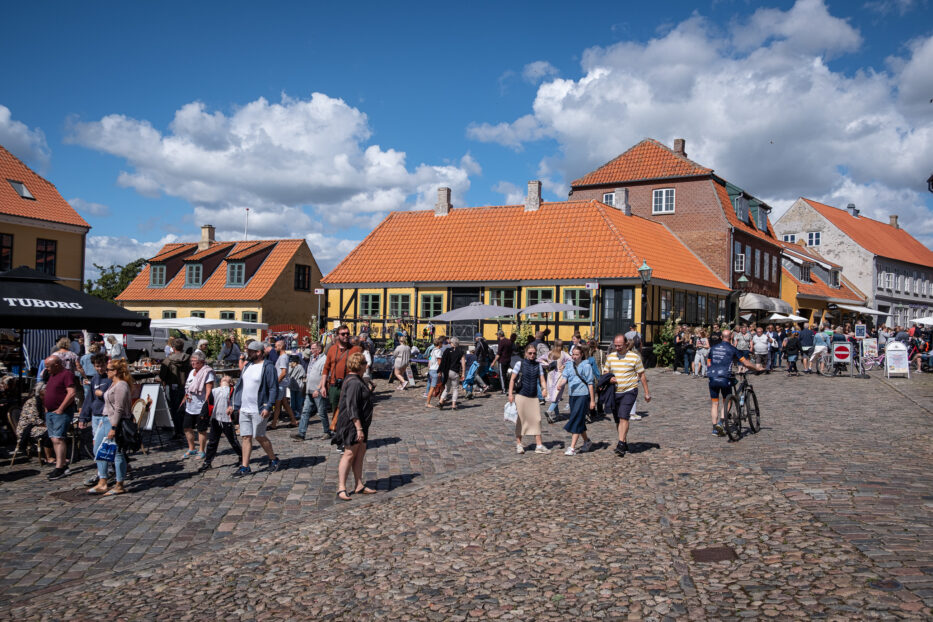 Down in the harbour it's a bit more quiet compared to the bustling streets up in Ebeltoft, but this is probably my favourite area. Here you can find several nice cafés and places to pop in for a lunch or enjoy a dinner. Ebeltoft also has a great beach for swimming – it's sandy beach is rather shallow, meaning it's nice for people all ages to play in the water.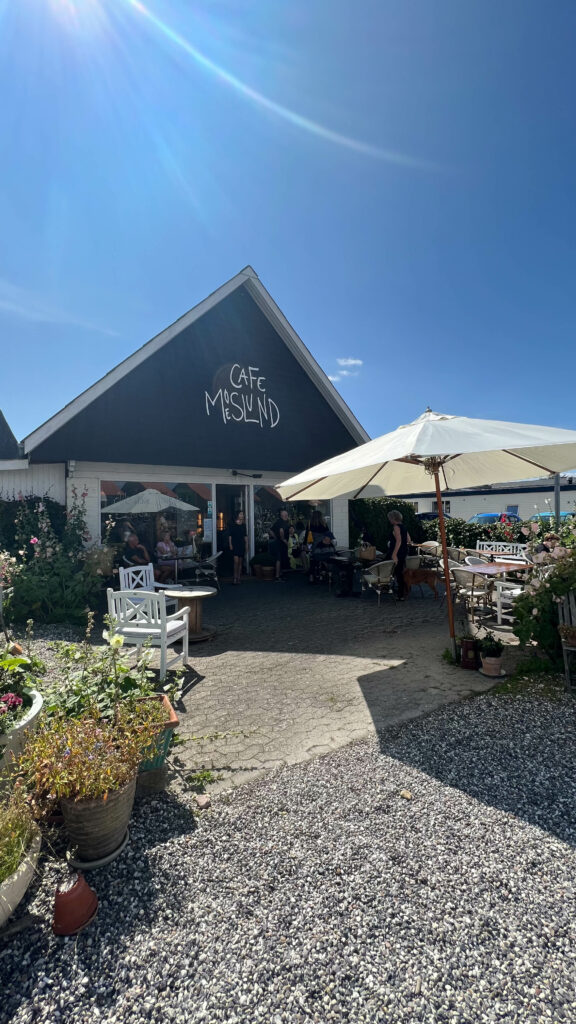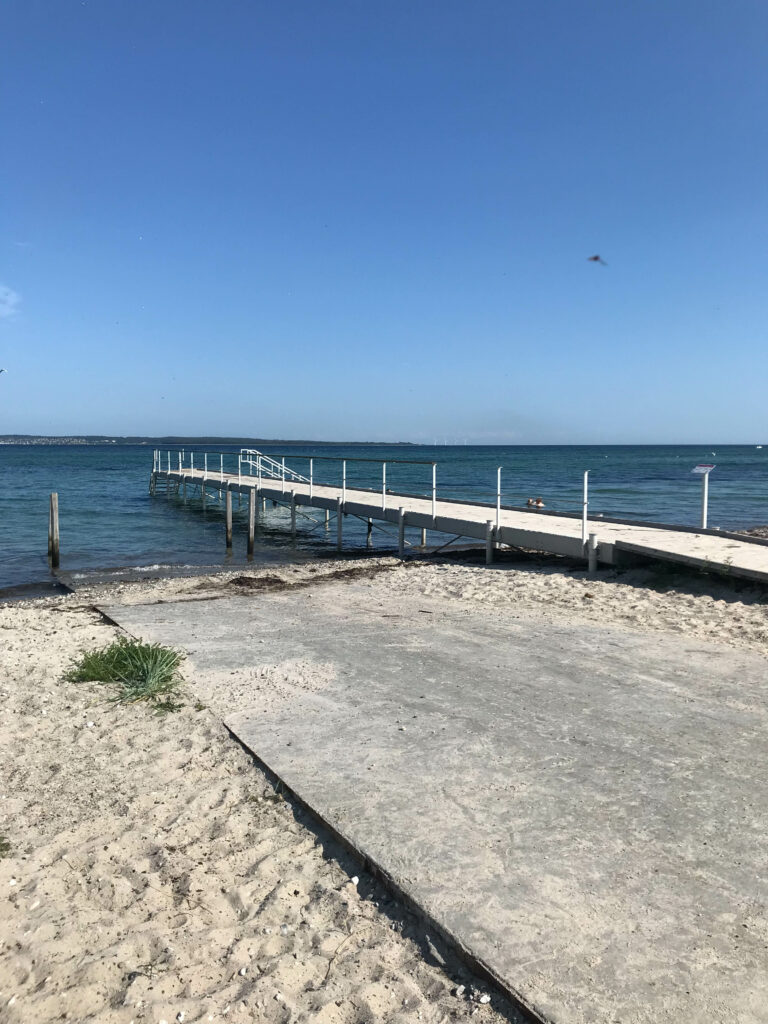 Aarhus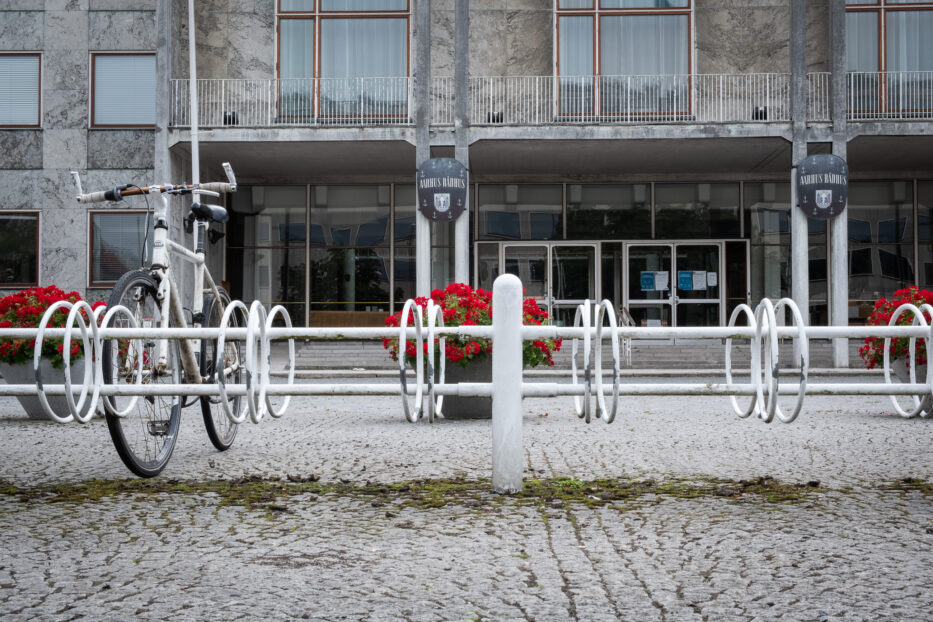 Aarhus is an incredibly cool city! It is the country's second-largest city and offers a vibrant life in terms of culture, food, music, and experiences. Find a traditional Danish inn (I recommend Raadhus-kafeen) and order a typical Danish "smørrebrød" – a piece of bread with an extravagant amount of toppings.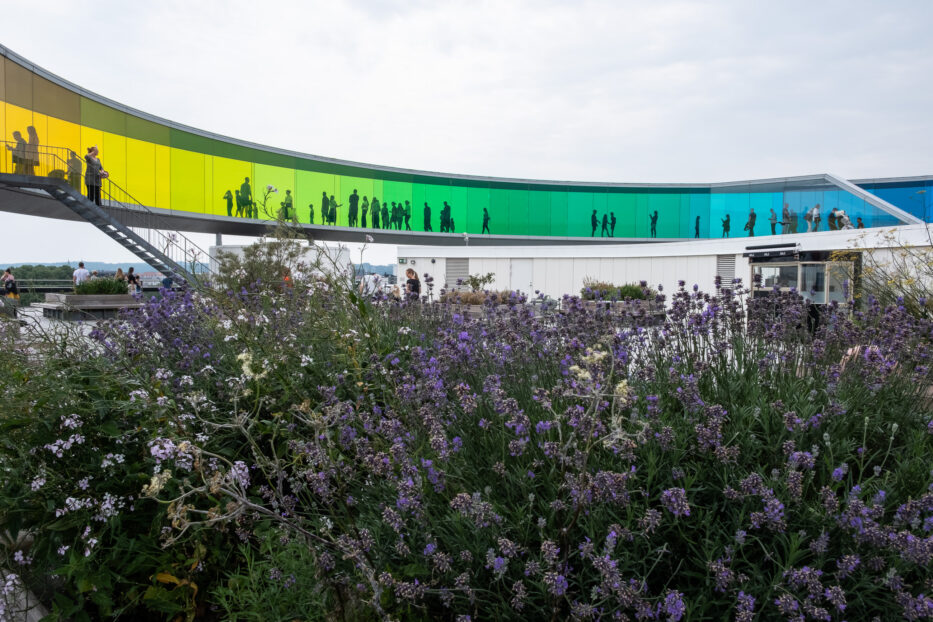 Aarhus has numerous family-friendly activities, both for sunny days and for days that are better suited for indoor experiences. Aarhus will have to get its own post at some time!
---
Gartnergården Århus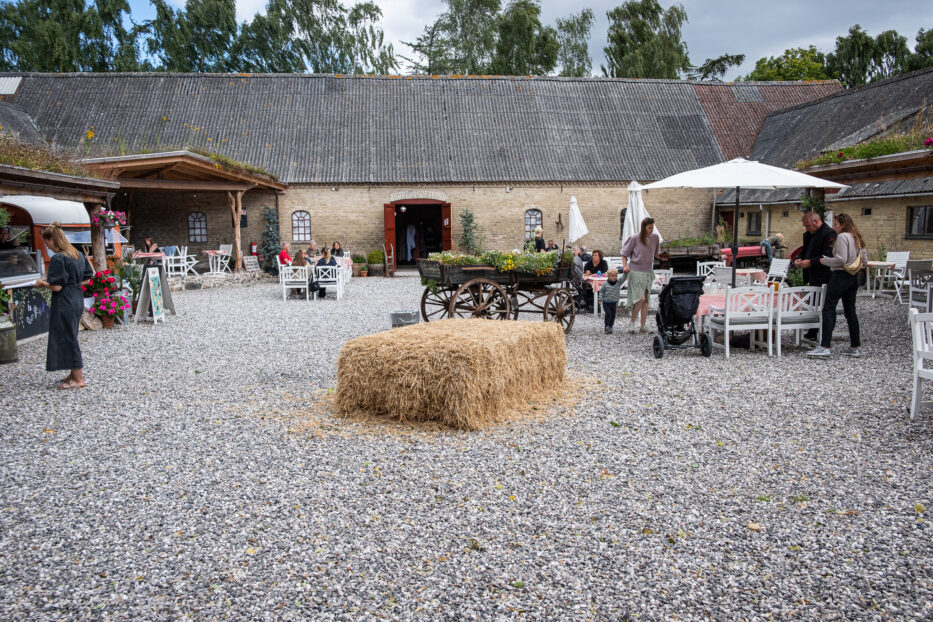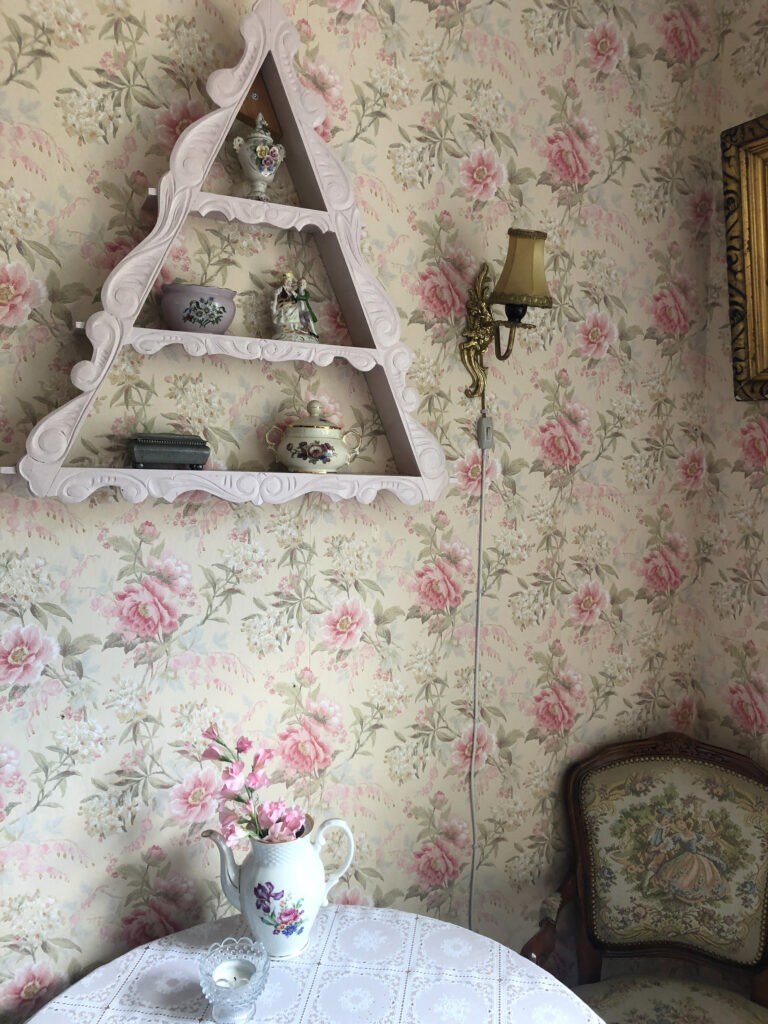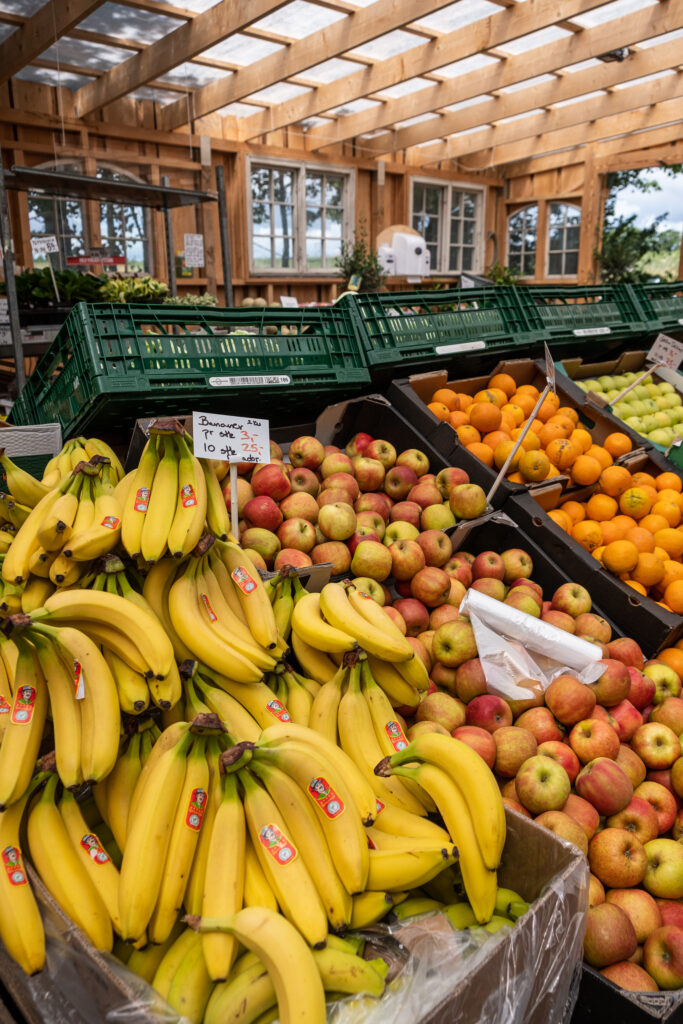 If you are in search of the most lovely café ever, you simply must visit Gartnergården Århus, located outside Aarhus in the direction of Skæring. Here, you can dine in the charming backyard, shop at the lovely little store, buy delicious Danish bakedgoods, or say hello to the animals in the garden.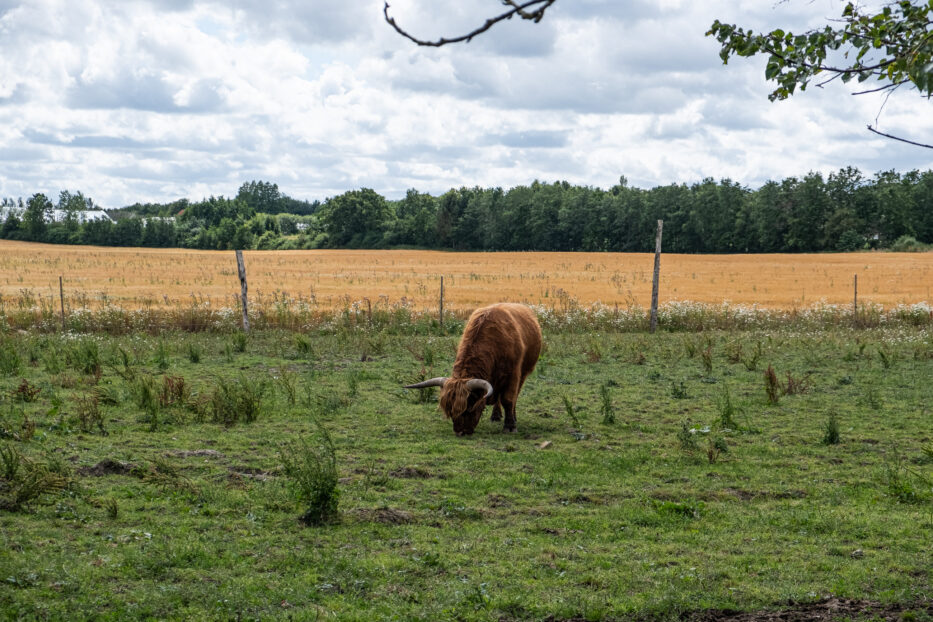 If you're lucky, you might even get to feed one of the oxen with a potato or pet some rabbits.
---
A last tip, simply because I cannot not mention this: If you're traveling to Jutland with children, there are also several parks you can visit. The most well-known ones are Djurs Sommerland, Fårup Sommerland and Legoland.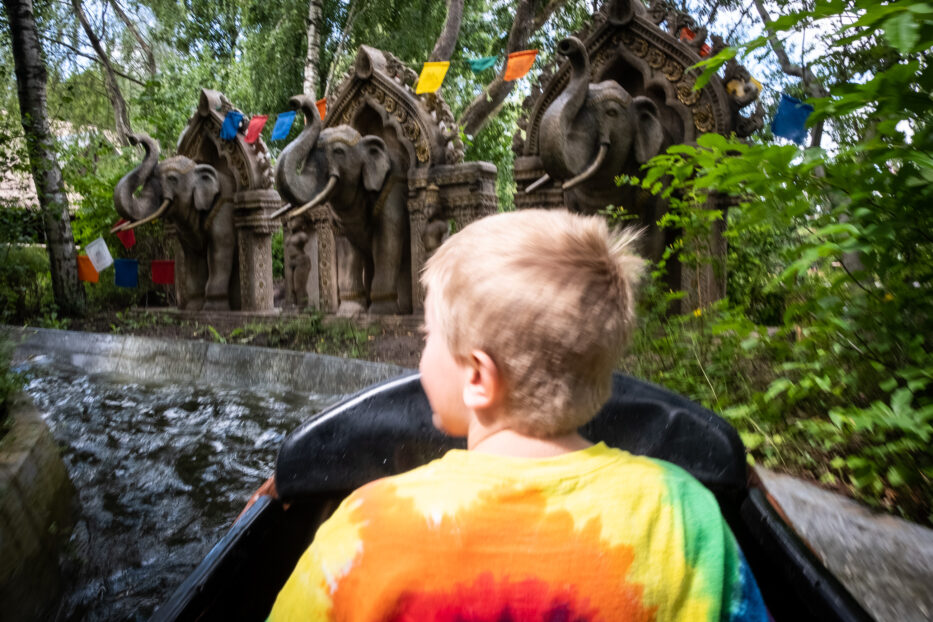 Have you been on holiday in Jutland? Do you have a favourite spot or someplace worth mentioning? Please feel free to leave me a comment!
---