This is the story of how one salty sea dog and a girl that struggled with sea sickness lived on a very tiny sailboat for about 2 months during the summer of 2015.

After graduating with a bachelor degree of Norwegian law back in June 2015, my then boyfriend Jo and I packed up our apartment in Kristiansand together. We gave away as many of our possessions as possible (a really hard thing to do when you hate throwing things away), moved the rest of what we needed to bring with us into our tiny sailboat, and set sail. For two months I lived on board Bright Tomorrow, a 27 foot long Albin Vega-sailboat.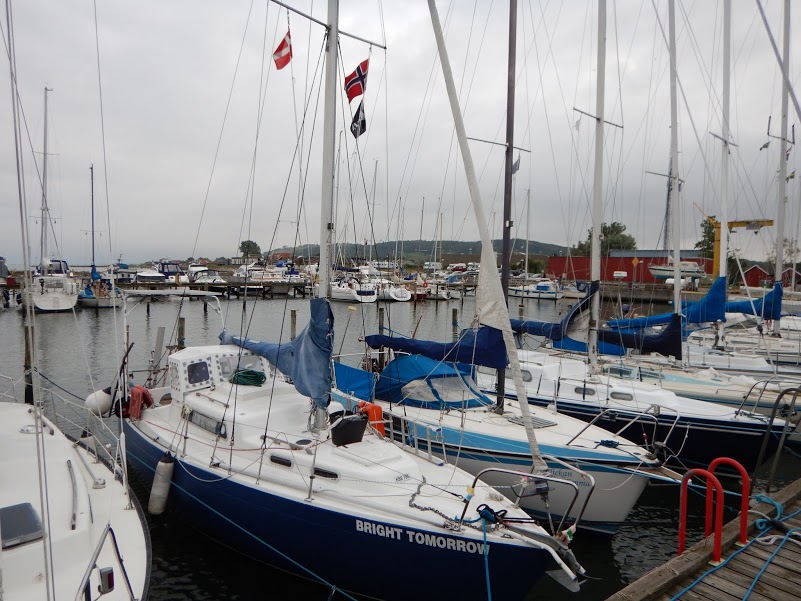 Originally, we imagined this as a huge sailing adventure, sailing through parts of Europe. We had big plans about starting out from Norway, then Sweden, Denmark and further down, Germany and The Netherlands, to hopefully to end up down near Belgium, or even crossing over The English Channel to England. However, sailing is not, as we were just about to learn, just fun and games.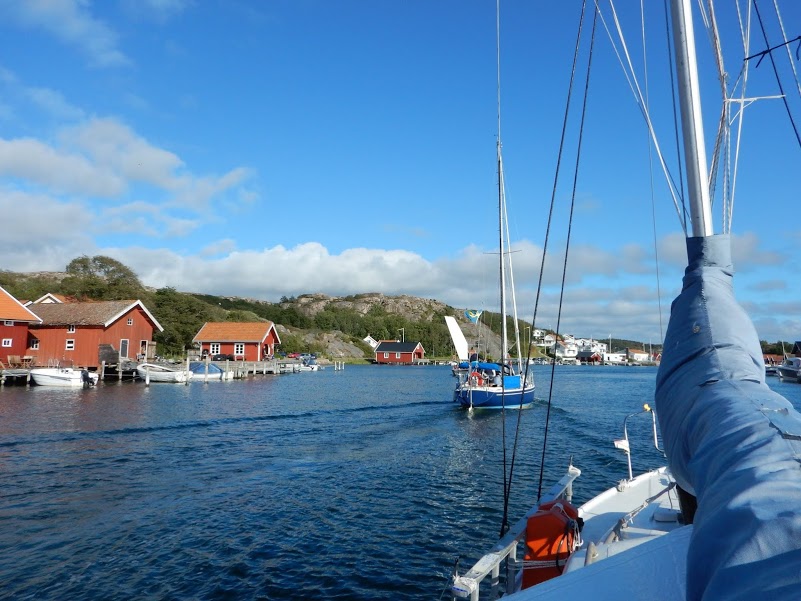 First things first. When I met Jo he already had plans on sailing the boat single-handed from Denmark to Australia. I had, on the other hand, never even tried sailing, and was prone to becoming seasick as soon as the boat started rocking. But Jo was adamant in giving this adventure a go, and even though it had never been an idea crossing my mind before, I figured I had to give it a try myself. In order to get ready for living on a sailboat I had to both learn how to sail, and get into the mindset of living in a really small area, with those limits that would include.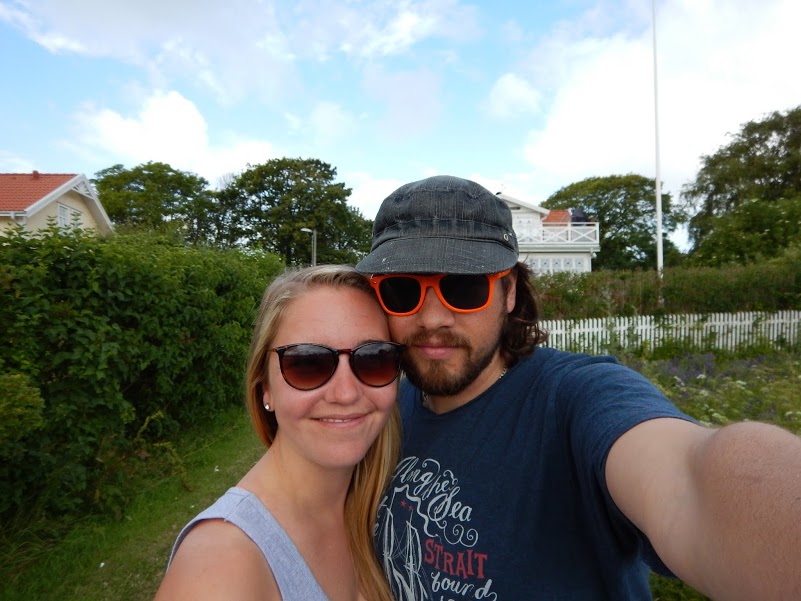 While getting ready for our adventure, I participated in several sailing courses. It was important that we were both capable of sailing the boat single-handed, so that the other person could get some rest. Also, if something bad happened, like say one of us fell overboard, it was important to know how to turn the boat back around to go rescue the person in the water.
As a complete beginner, this all felt rather overwhelming, but the importance of this was not something to gamble on. "The sea is a harsh mistress", as they say, and taking the risks and your safety seriously is important when doing something like this. We also did several smaller trips to get familiar with both living in the restricted area of the boat, getting familiar with the boat and sailing, and to prepare for this adventure.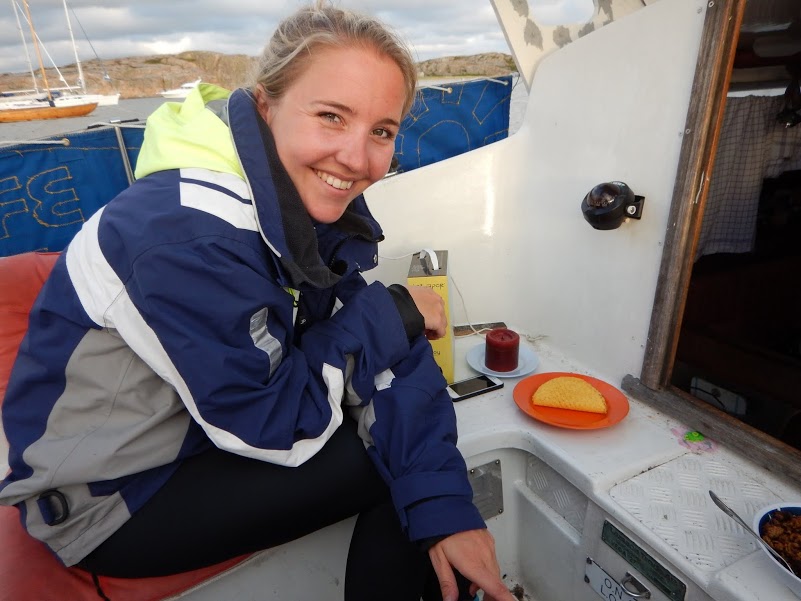 After storing away the bigger things we did not need for our trip, and as I mentioned, giving away a lot of our things, we finally moved in on Bright Tomorrow just as summer arrived in Norway.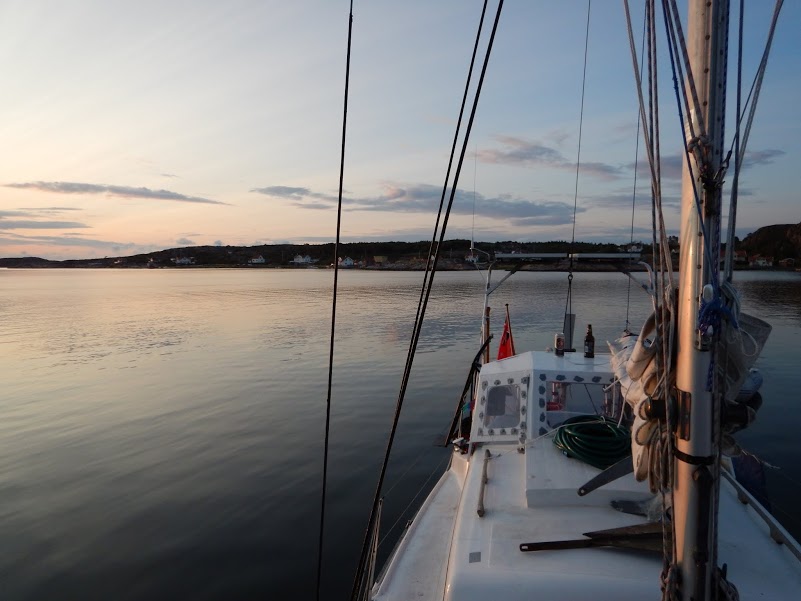 Our first destination was Grimstad. We were off for a rough start, with loads of waves and movements, causing me to vomit, and Jo to steer the boat alone for almost all of the 7 hours it took. Glamorous! After a couple of hours sleep we were at it again, as we were to hang out with friends for the weekend at a cabin. A mere 14 hours later(!) we docked, and I was already wondering what the hell we had gotten ourselves into.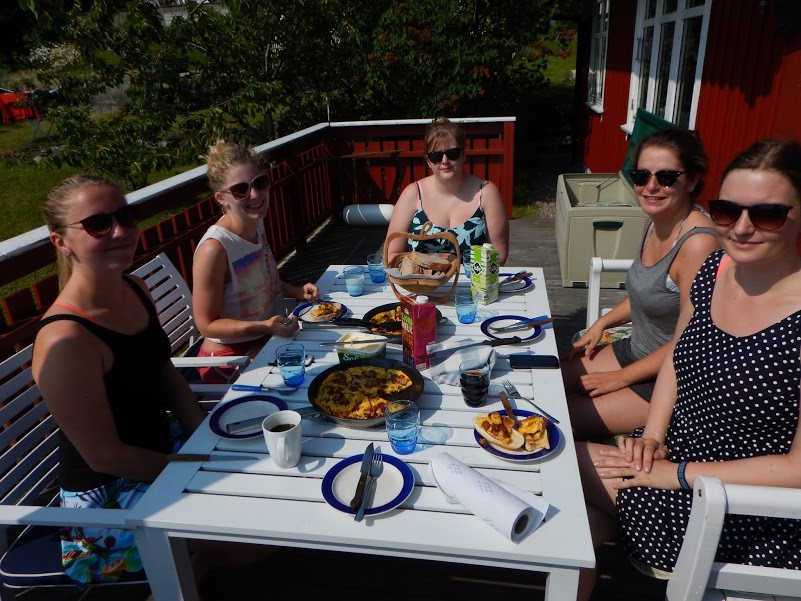 After a weekend well spent relaxing with friends, we set sail and spent 10-11 hours crossing over from Norway to Koster, a group of islands located outside Strömstad in Sweden. Did I mention sailing is neither the most comfortable nor the fastest way of traveling? Yeah.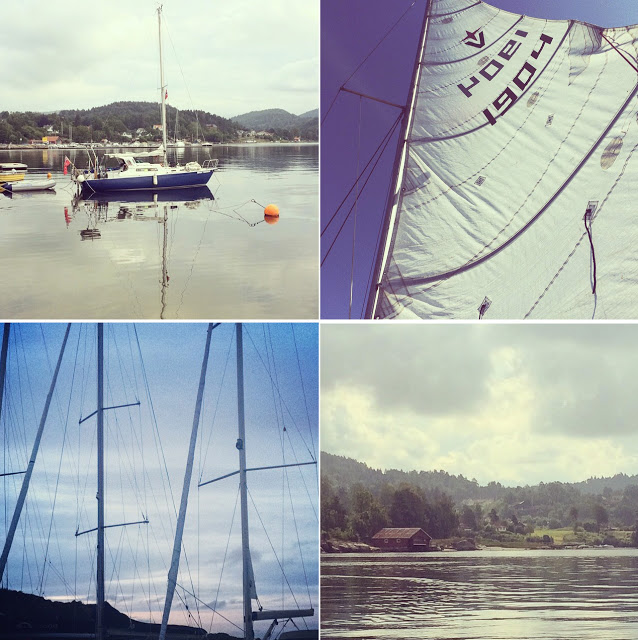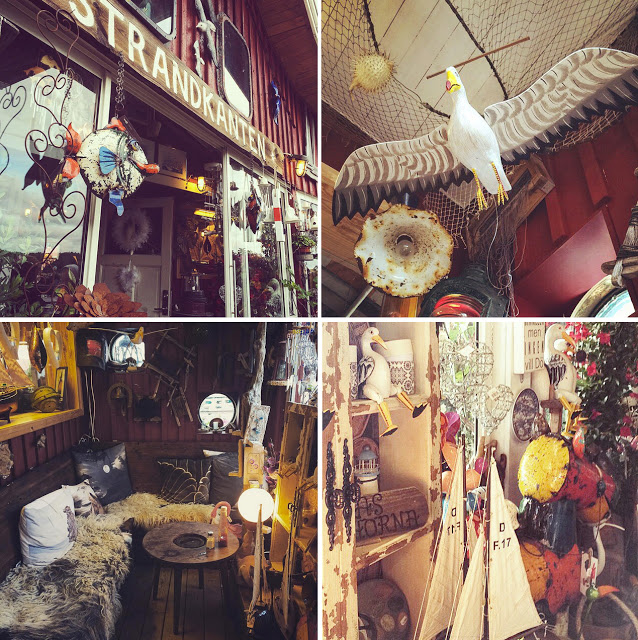 From Koster our original plan was to just get over to Grebbestad, but the wind had completely died down, and so we started up the engine. On our way we passed several small islands where boats lay at anchor, and with no wind we decided to change up our plan and anchor and relax too. Anchoring like this also means you avoid harbour fees (as an example, the daily harbour fee in Grebbestad in summer 2015 was 350 NOK/ 33 USD), and that you get a place potentially all to yourself for the night, which is nice.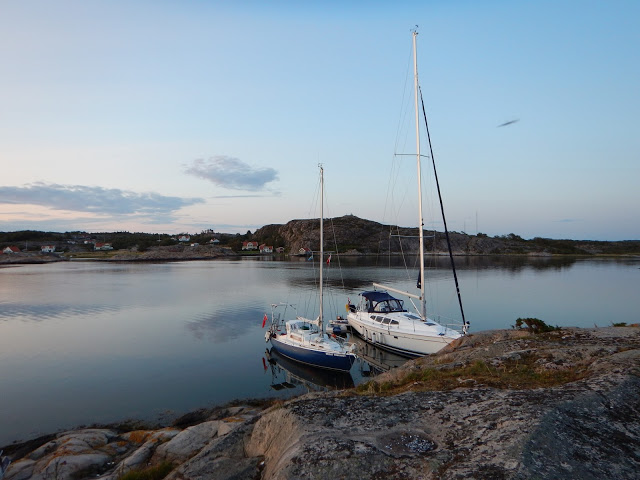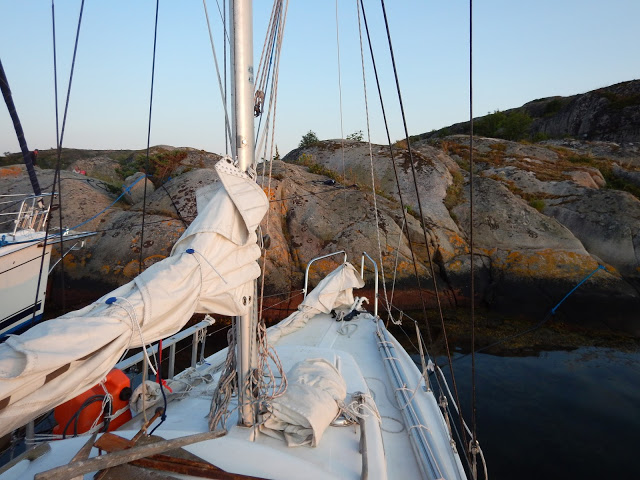 As long as you're sure how to properly anchor, in order to avoid waking up in the middle of the sea, or washed up ashore, this is pretty neat. Make sure to check weather forecasts so that if the wind changes you won't be surprised in a non-pleasant way that your boat is now no longer anchored securely.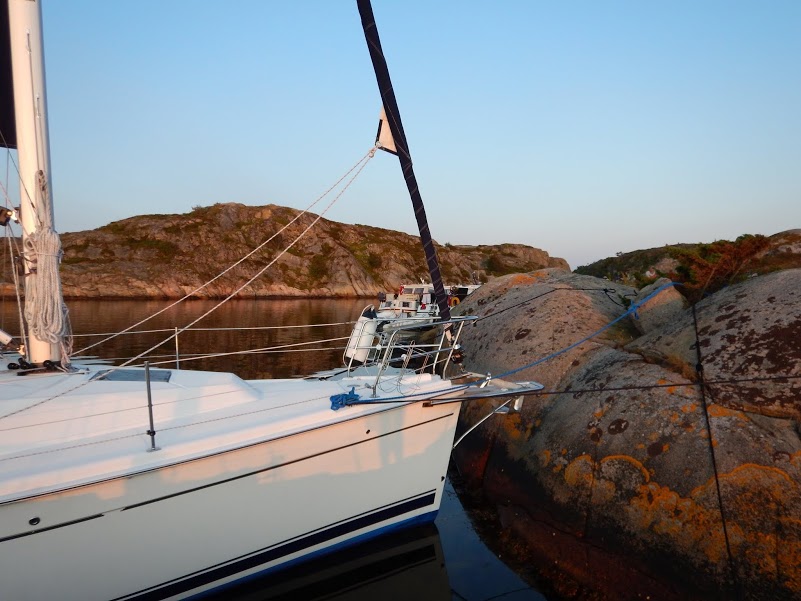 Each night we spent in a guest harbour we would stack up on food for the next couple of days worth (again, the boat was rather small, so the amount of food we could have on board without it being in the way was limited). The next place we anchored was Hamborgsund, a place that started off nice, but with the winds changing our anchor-alarm kept us busy all night, even with two anchors out (one in front and one in the back).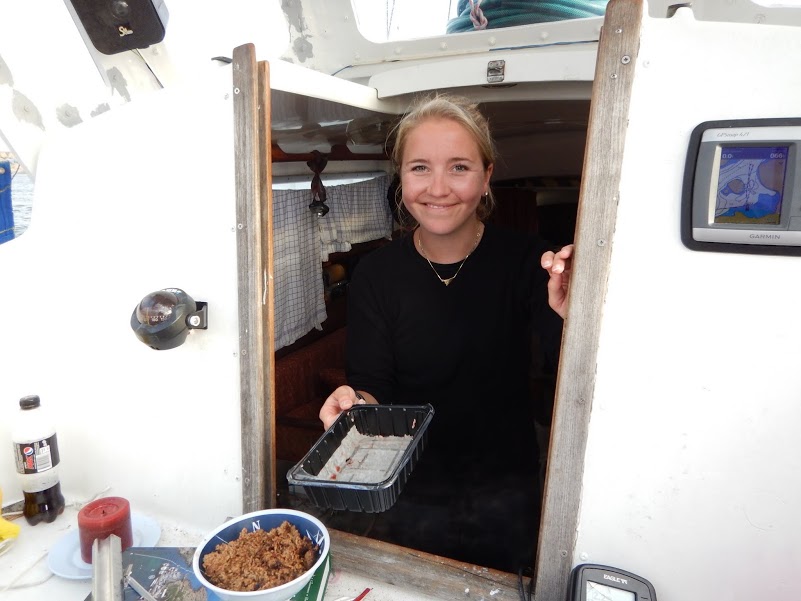 "I just wanna live somewhere where I don't have to set an alarm in case my home decides to wander off in the middle of the night."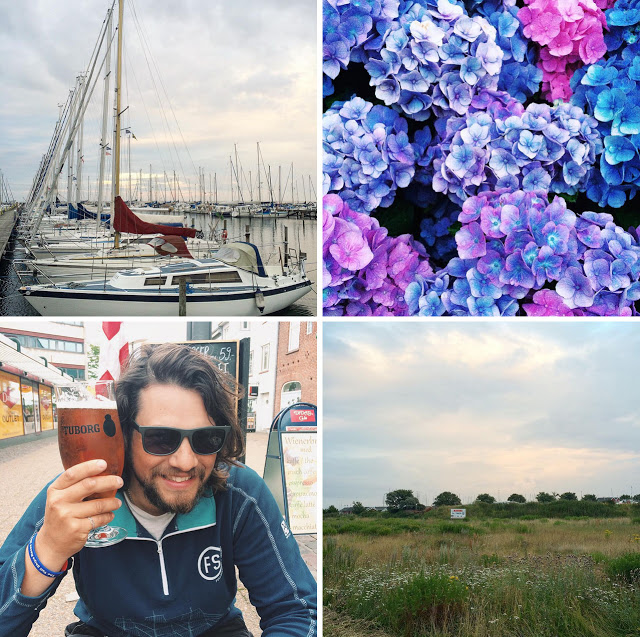 Our next home was Kungshamn. The summer of 2015 in Scandinavia, for those of you who might not remember, was not the best. With temperatures between 13 and 15 degrees daytime and 16 degrees in the water a lot of the perks we'd imagined on our trip (swimming in the sea, reading on deck, going for walks and exploring our current homes) did not seem too tempting. This meant we would have to be creative, and as the boat was on the smaller side, had no actual table inside (would have been neat for eating, writing, or just sitting properly at), staying inside for days were not the best option.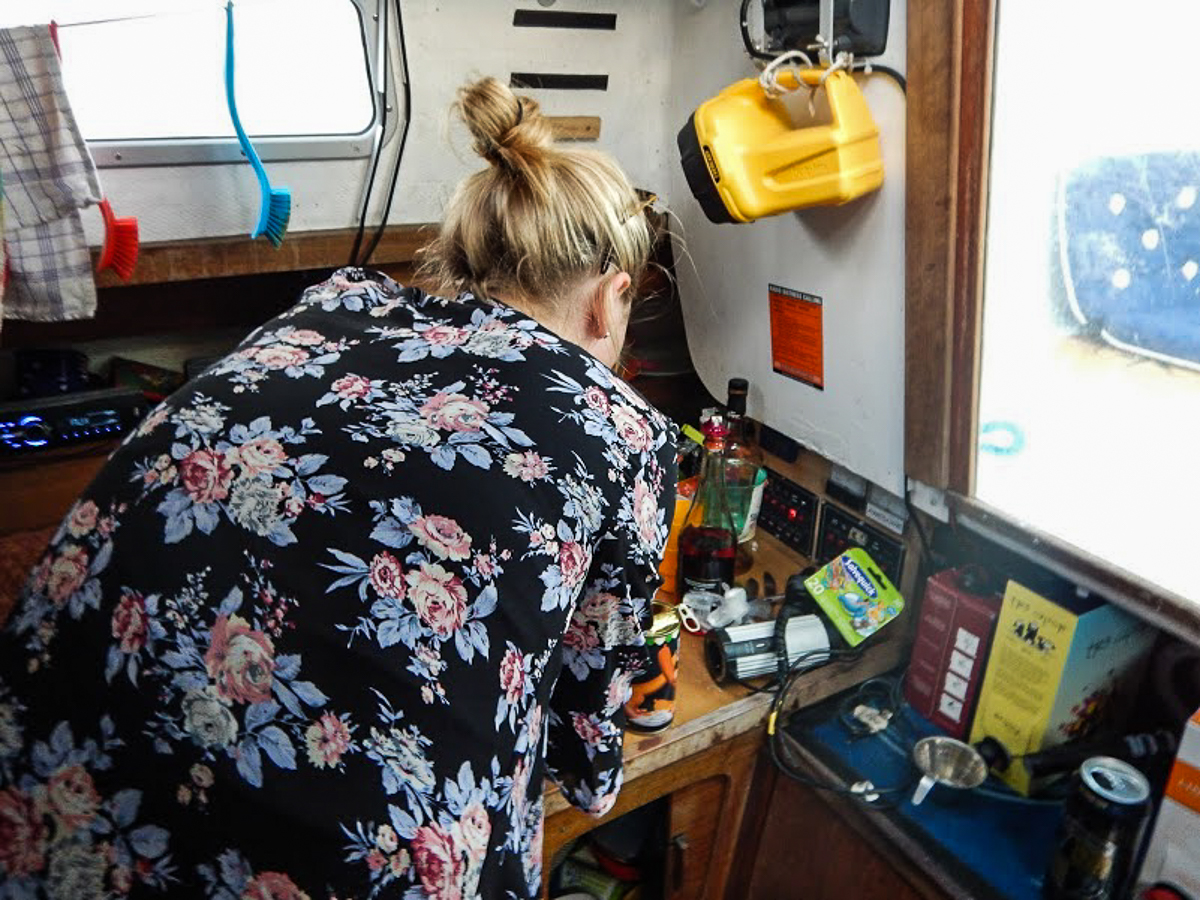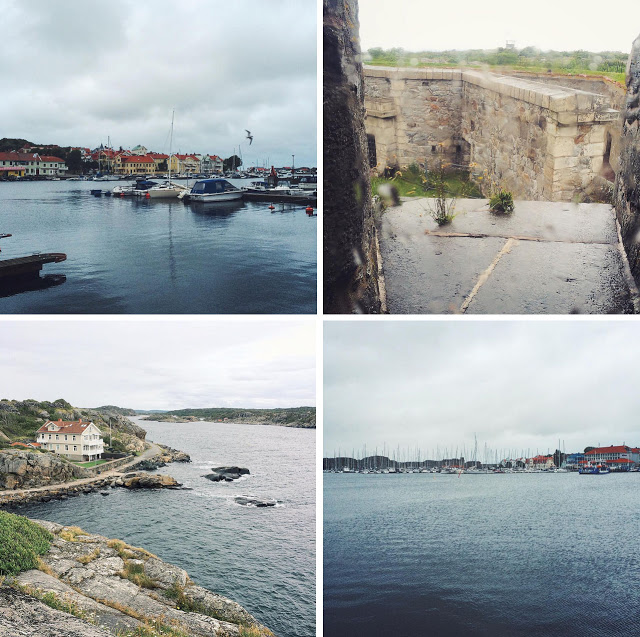 We therefore had to make some adventures during the day where we left Bright Tomorrow docked securely in the harbour, for ridiculous amounts of money. Smögen was one of the places we visited (by ferry), which was a really lovely place.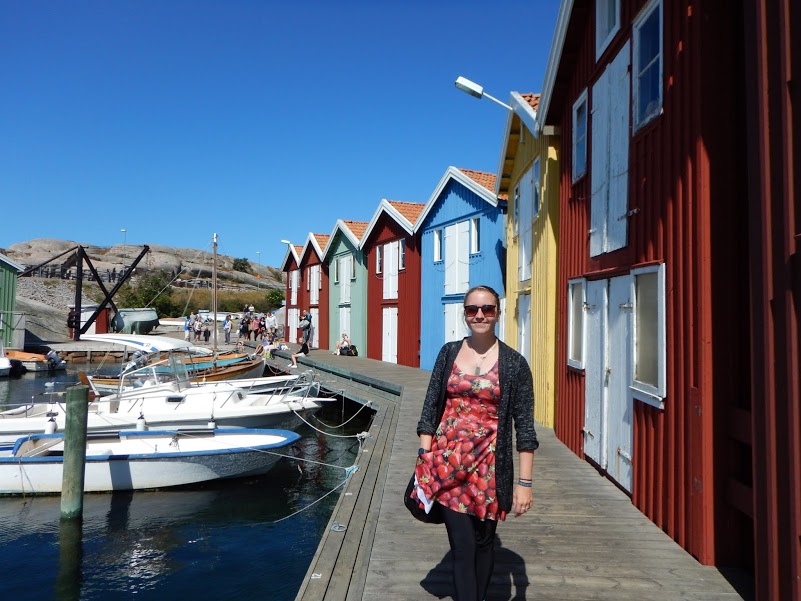 After several days in Kungshamn, our first plan was to go to Mollösund, but on our way there the gear lever on our engine snapped off, and so we had to change plans. We therefore first spent one night moored to a buoy while figuring out how to get in/out of a harbour without an optimal engine. Luckily, the gear lever snapped off while in first gear, so the motor could still somewhat function, but only in about 1/2 speed, and there was no way to reverse. With a  weather forecast for wind gusts around 30 knots later on, and us being in a not too sheltered area, we decided to try to get a bit further on, to Marstrand, because the internet told us they had a Yamaha repair shop there.
In Marstrand, which was not the most sheltered harbour (meaning a lot of movement even with the boat docked) the repair shop told us that getting the part the motor would need would take up to 2 weeks. It was still raining and cold, and what had seemed like an exciting adventure were starting to feel less fun and more annoying. All we could do was wait, and eat pizza.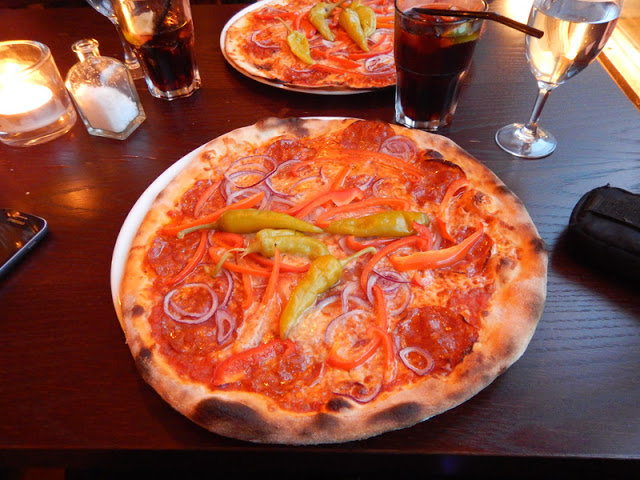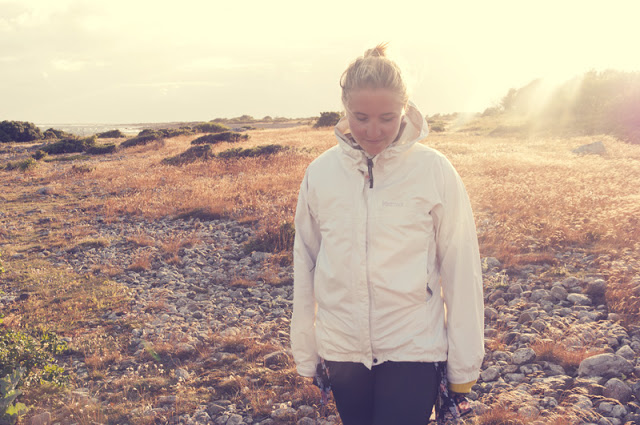 However, after a few days, the repair shop gave us some uplifting news, and with a weather window that allowed for it, we spent 11 hours crossing over Kattegat to Denmark. Crossing over was pretty cool, as we passed huge container ships waiting for a signal it was their turn to go.
Luckily, even with a not fully working engine we managed to dock securely in Frederikshavn. This harbour was way calmer than Marstrand, both with regards to shelter and total number of people, and the fact that the harbour had bikes you could use free of charge was a lovely surprise. In addition to this, Denmark has cheaper food, drinks, and the harbour fee was only 150 DKK/ 22 USD compared to 29-33 in Norway and Sweden. Finally something seemed positive.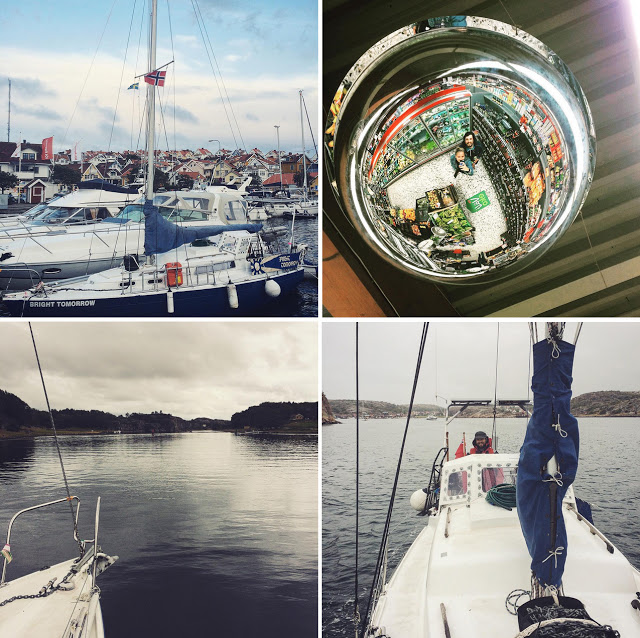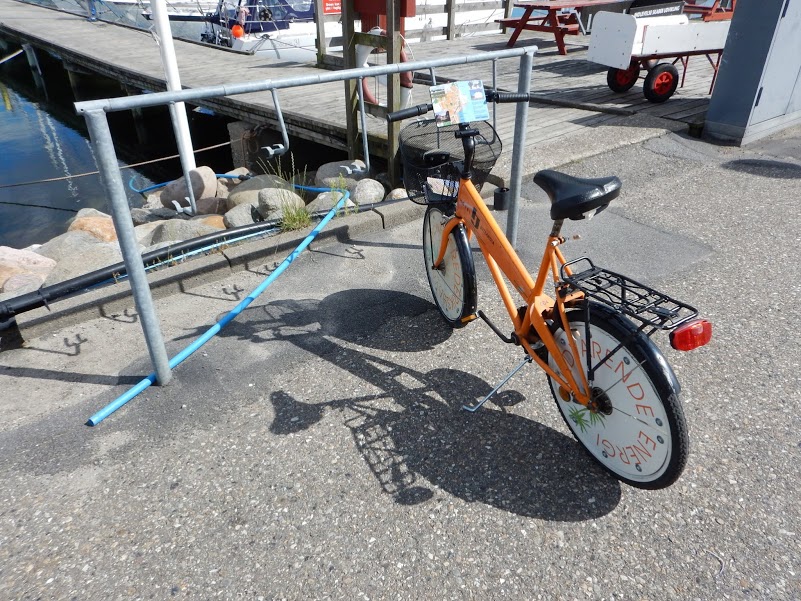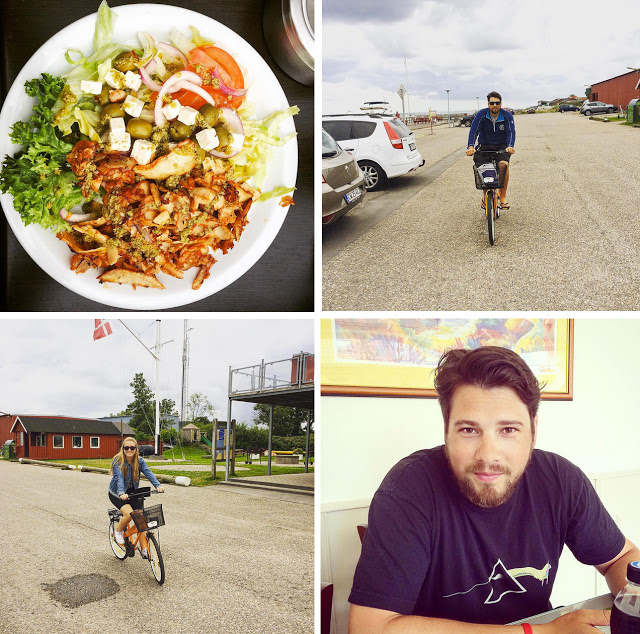 With weather still being bad, and a very limited space to move we found it important to not stay in one place for too long. After some nice days in Frederikshavn where we got to explore the city with the free bikes, and a getaway to Copenhagen (by train), we slowly, slowly motor-sailed over to Sæby.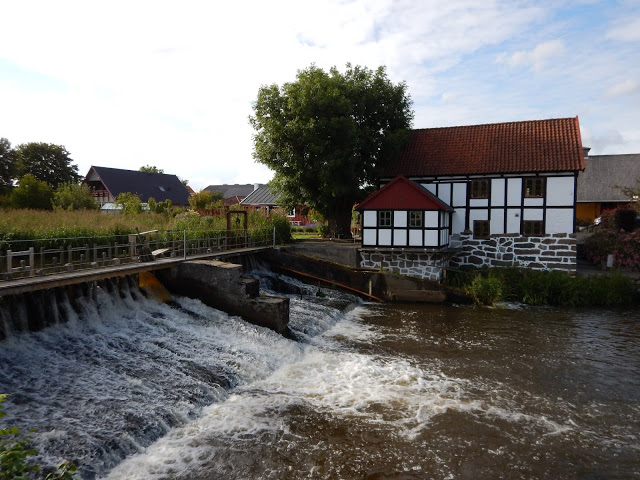 I visited Sæby several times with my family as a child, and it was fun to get to see it again as an adult. A lot of cozy houses, ice cream places, roses in the gardens, a beautiful church and best of all – a miniature version of what Sæby looked like around the year 1900 that you could walk around inside.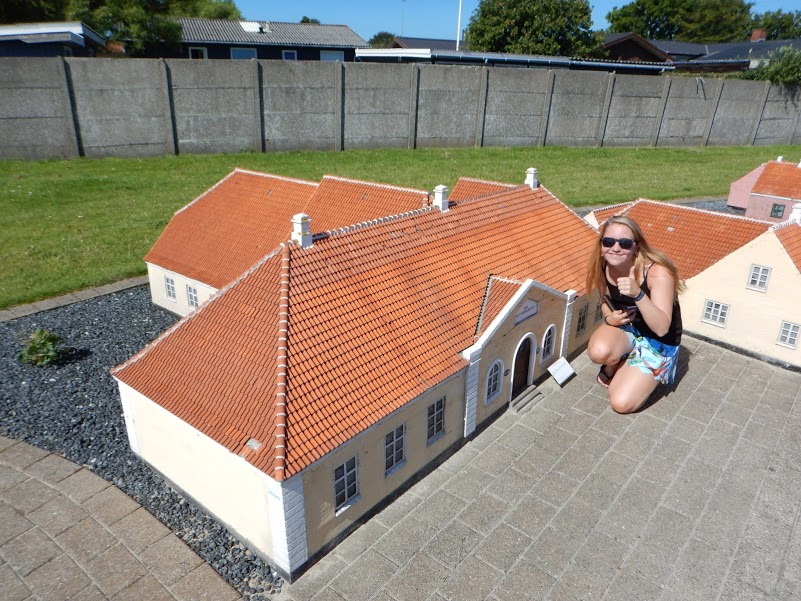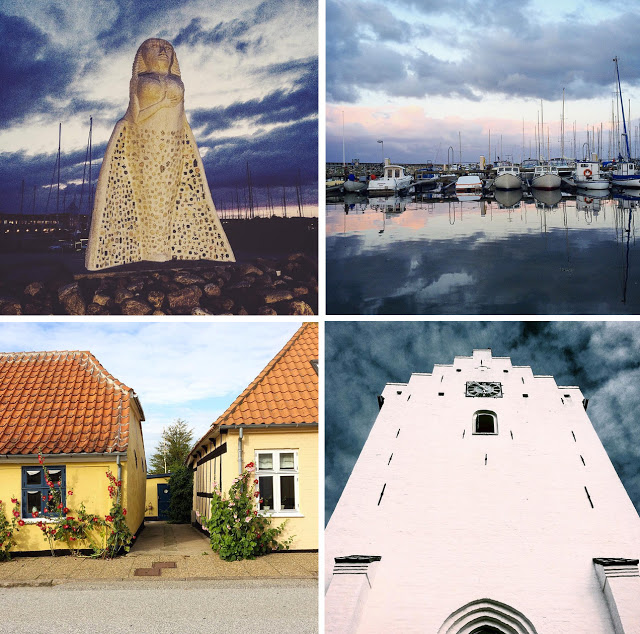 After Sæby we continued to Hou, which was 7 hours worth of sailing. Our harbour book said Hou would have both a beach and shops, and the weather forecast showed some signs of summer. Upon arriving Hou, we began to realize we would probably not end up going anywhere near as far as we'd originally planned for our adventure. Jo could not stand upright anywhere inside, and with all the rain this had left him with a sore back. Our engine was still broken, and with summer not really arriving it was now beginning to close in on autumn.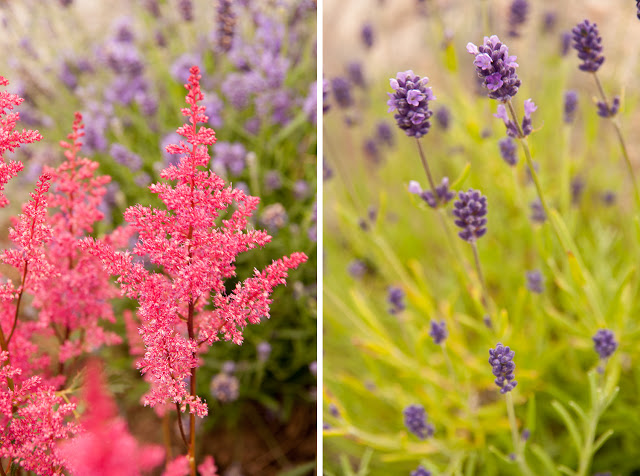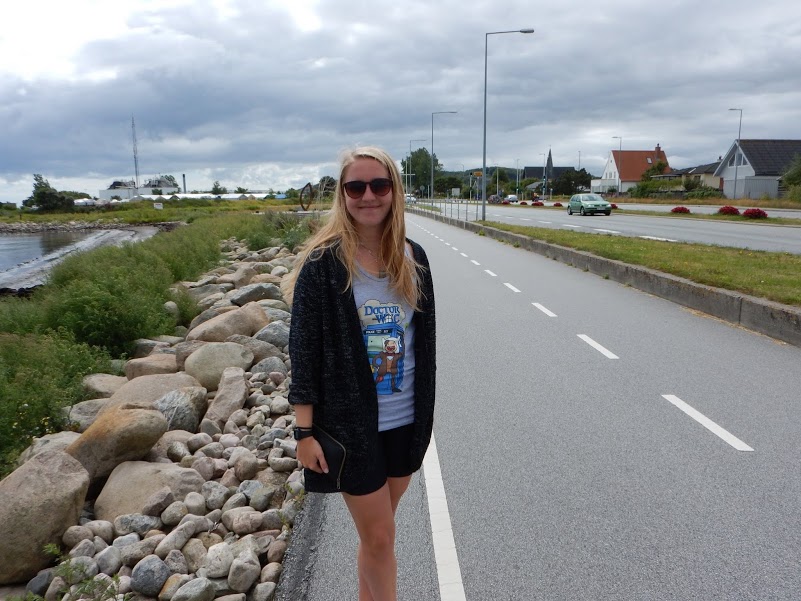 Instead of letting this crush us down, or to make big, wild plans for continuing sailing, we started to look for a place to store Bright Tomorrow for winter. Hou also had free bikes that we could use, which gave us both the possibility of moving around to explore, and in order to get ready for departure.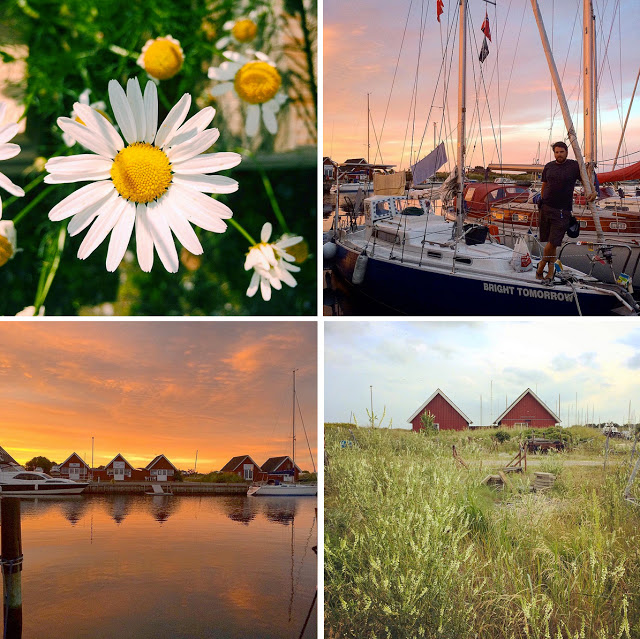 And so we started to plan our next adventure; moving to Australia.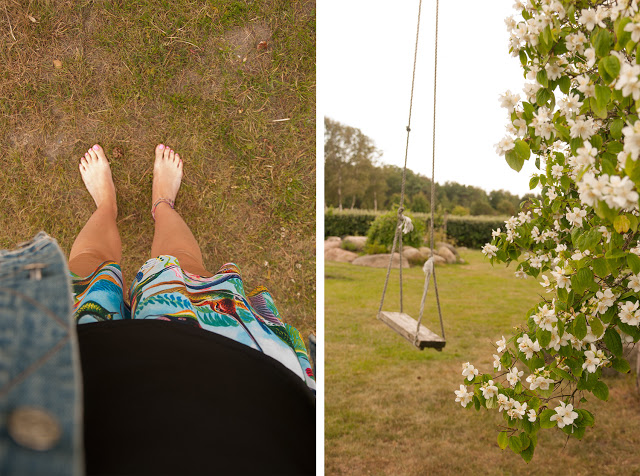 But first, there was a lot of stuff to get done. All the stuff in the boat had to be gone through, boxes with what we wanted to bring to Australia needed to be packed, sealed and shipped, and everything that was gonna be on the boat had to be packed in a secure way. You don't want to come back and find all your belonging covered in mould, or damaged in any other way.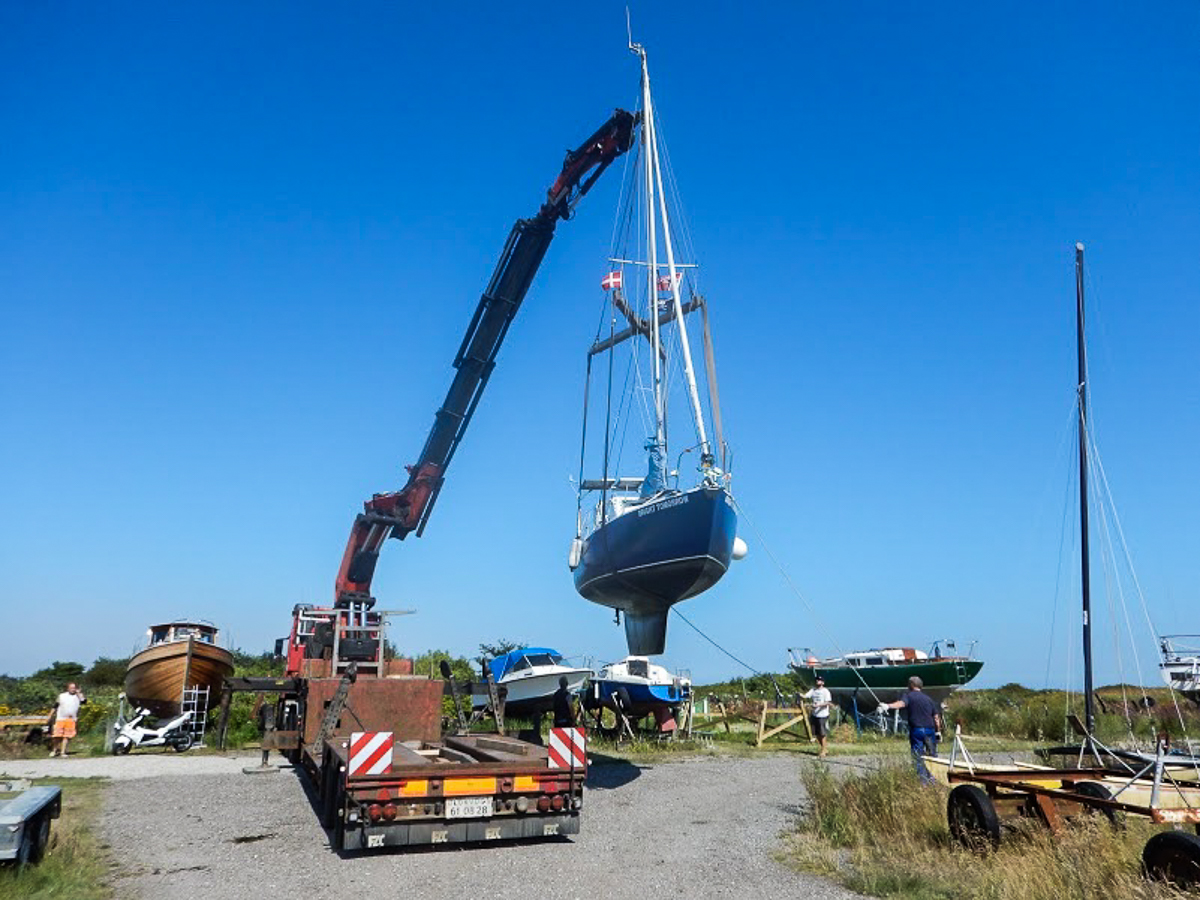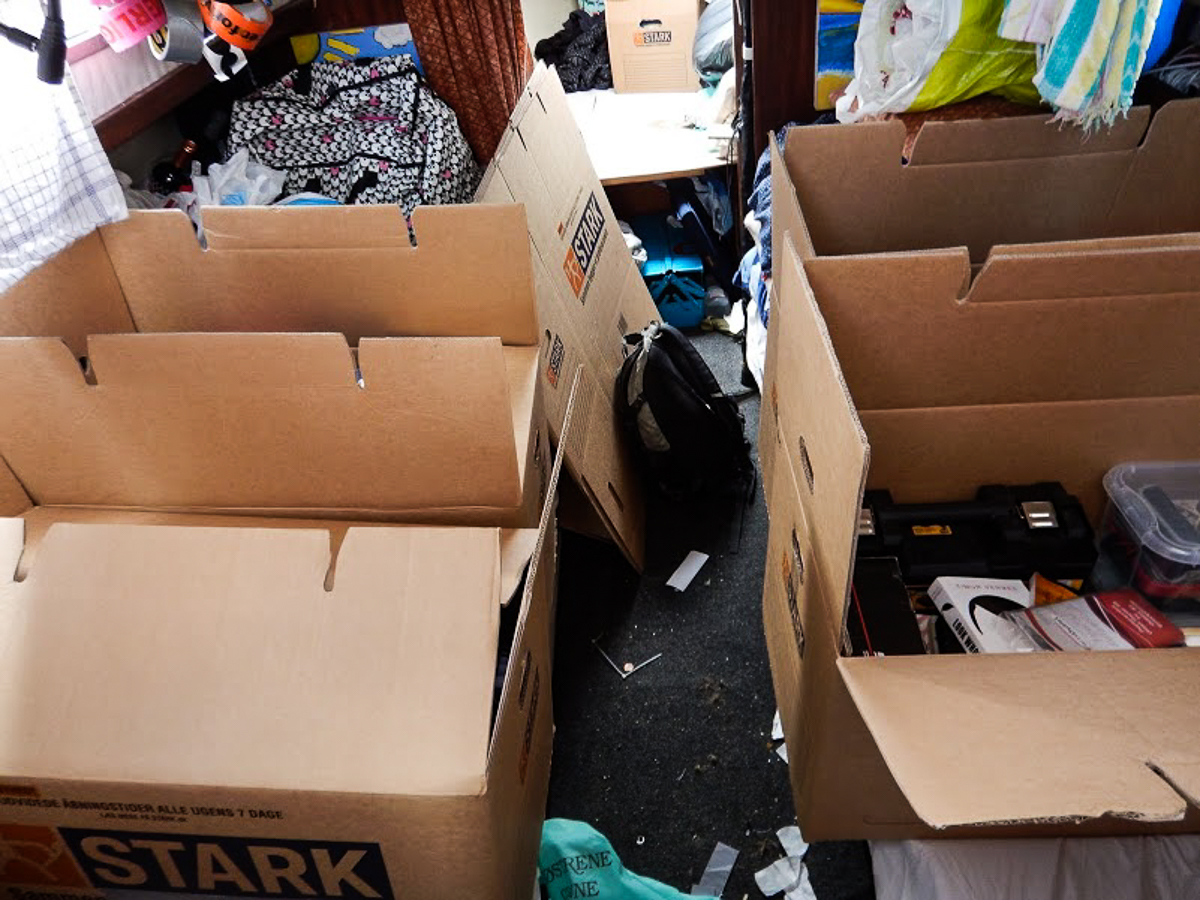 With everything packed, sent and ready, we headed back to Norway (with the boat on land) for another week, before our next adventure started.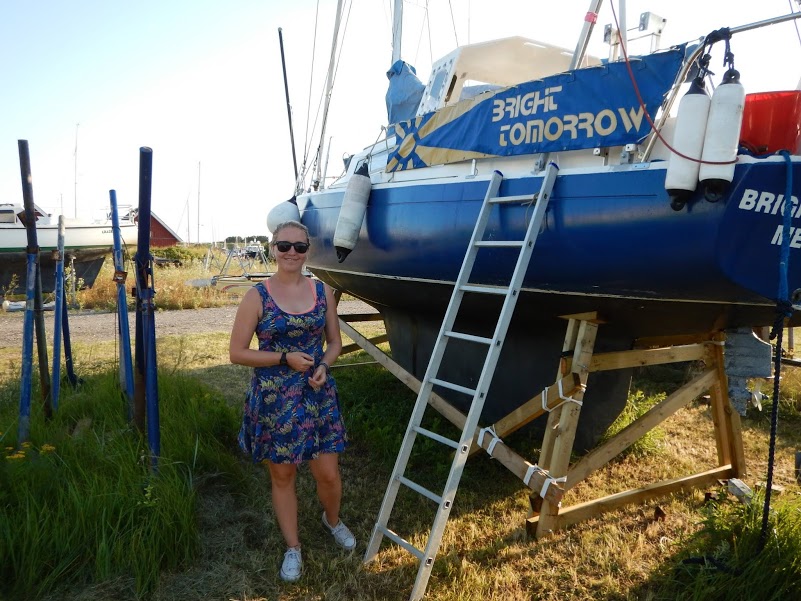 Conclusion
Living in a sailboat definitely has a lot of pros and cons. If I were to do it again, I'd definitely made sure I had way less things onboard. I'd also definitely prefer a boat that was a bit bigger, and probably located somewhere with a warmer climate. I guess there's a reason why you hear about people sailing for months in the Caribbean sea, but not for too long in Scandinavia (unless you're hardcore like Jarle Andhøy, which I'm definitely not).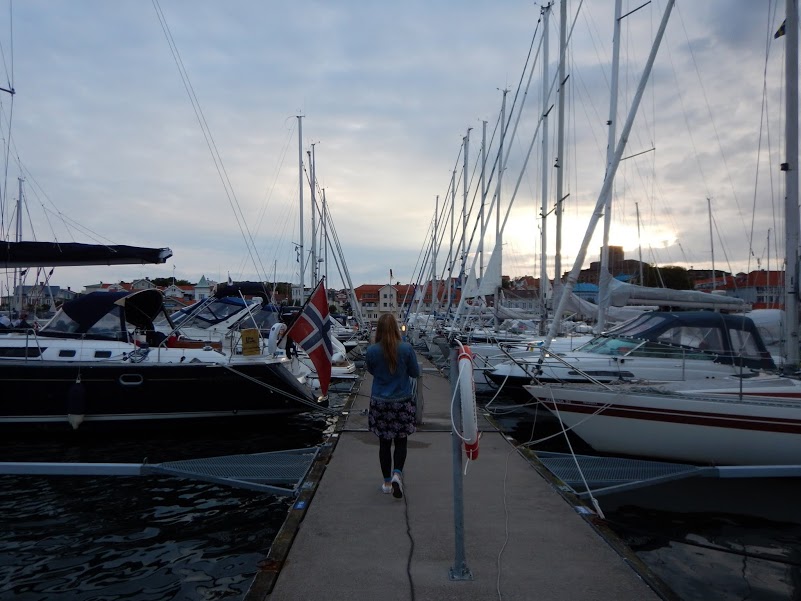 Pros of living on a sailboat:
You literally have a portable home, which means you can spend all day traveling and adventuring, and then go to sleep without having to find somewhere to stay/getting your camp set up.

You get to see a lot of new, interesting places, as every harbour potentially is your new home for a while.

You get a lot of fresh air.

Sailing is fun, and can give you some pretty good exercise.

You get to see a lot of beautiful sunsets (and sunrises).

The views are amazing!

You don't have to pay any of those "normal" bills, such as electricity, house rent etc.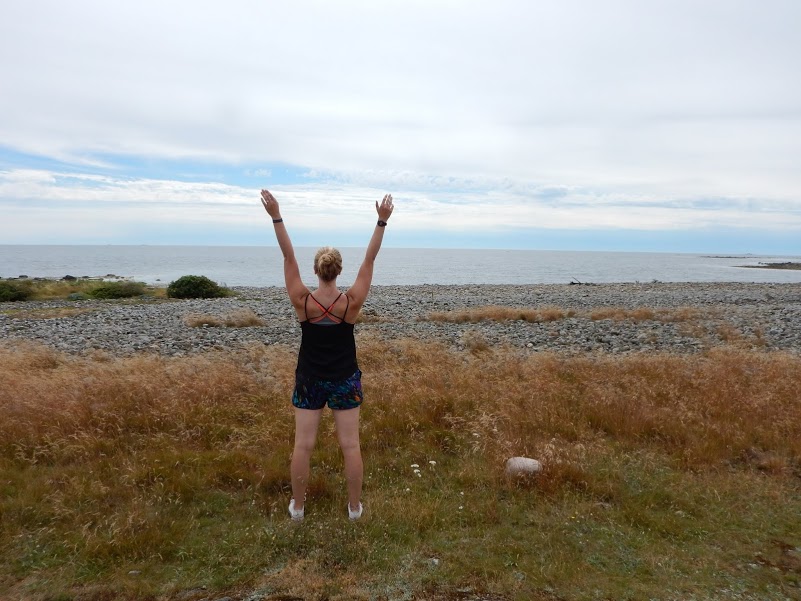 Cons of living on a sailboat:
Your home is rocking back and forth. Always.

You have to make sure your home is well anchored, or it might have drifted off somewhere by the time you wake up.

You want to visit somewhere inland? Not with your home!

You want to go somewhere fast? Not with your home!

You don't have your own bathroom. Our boat had a small toilet, but no shower. Originally we'd planned on just having an outdoor shower on the boat, but with the summer being really cold, we ended up spending way more money and time in the harbours to get access to those facilities.

You don't have an actual kitchen, as in say an oven (goodbye pizza), or even a fridge to store fresh food.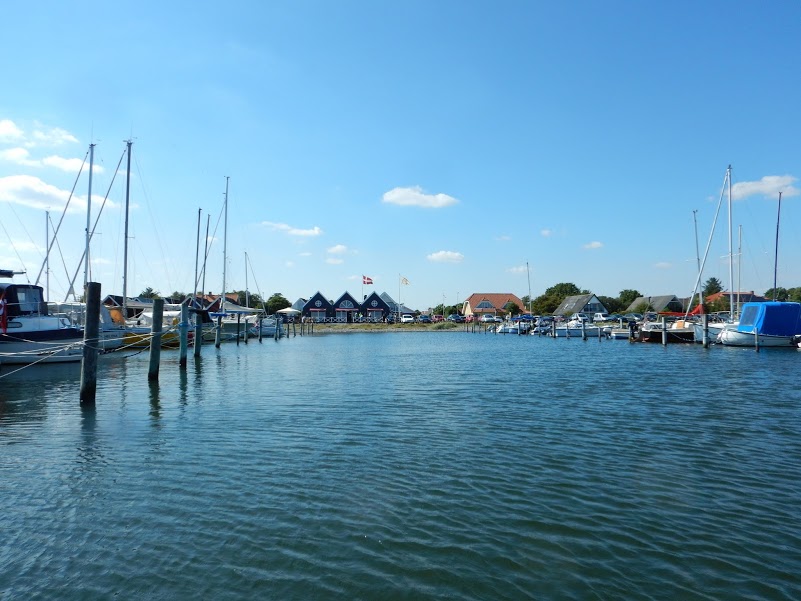 The boat we lived on:
Bright Tomorrow, Albin Vega, 27 feet (8,2 m)
Pros: Small, which means it's not too hard to get a spot in the harbours.
Cons: Small. Not too much space inside, and I could just about stand up straight (and I'm 168cm tall). No shower, table, fridge nor other things really, other than places to sleep, or sit.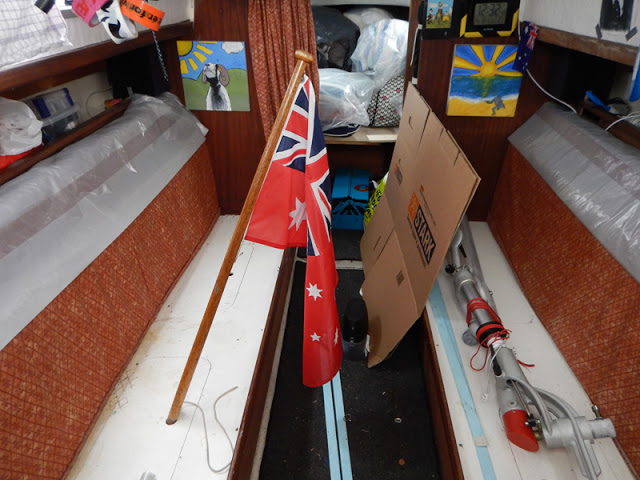 ---