For Easter this year, both Thomas and I kind of wanted to go somewhere, but also stay at home to relax. Why not both? we thought, and booked a trip with "Danskebåten" (The Danish Boat, aka. the ferry between Oslo and Copenhagen) with a one night sleepover in Copenhagen. This would both give us a couple of days out and about, and some days left to relax at home.
About 3 minutes after booking our trip, we realised our mistake; we would arrive in Copenhagen on Maundy Thursday, and leave on Good Friday, both days being public holiday in Denmark. This would mean all shops would be shut. Luckily, most museums, pubs and restaurants would still be open. However, on Saturday, everything would be open, but by then we would be back home. Rookie mistake!
So "Danskebåten" is just like this entire special thing (there is several different ferries that goes from Oslo, depending on where in Denmark you want to go). First things first; alcohol is really(!!!) expensive in Norway. (Side note: In several places I've visited people have thought I made a joke when I said I loved that their alcohol was so cheap. They would then complain and excuse their country for being expensive, thinking I made a joke. I did not. I remember when I studied in Kristiansand, and saw some of the international students first meeting with alcohol prices in Norway. – Oh, that's not too expensive! one of them said, to my great confusion, as I was expecting a breakdown. Turns out, the price they believed was for 6 cans of beer was the price of 1(…) )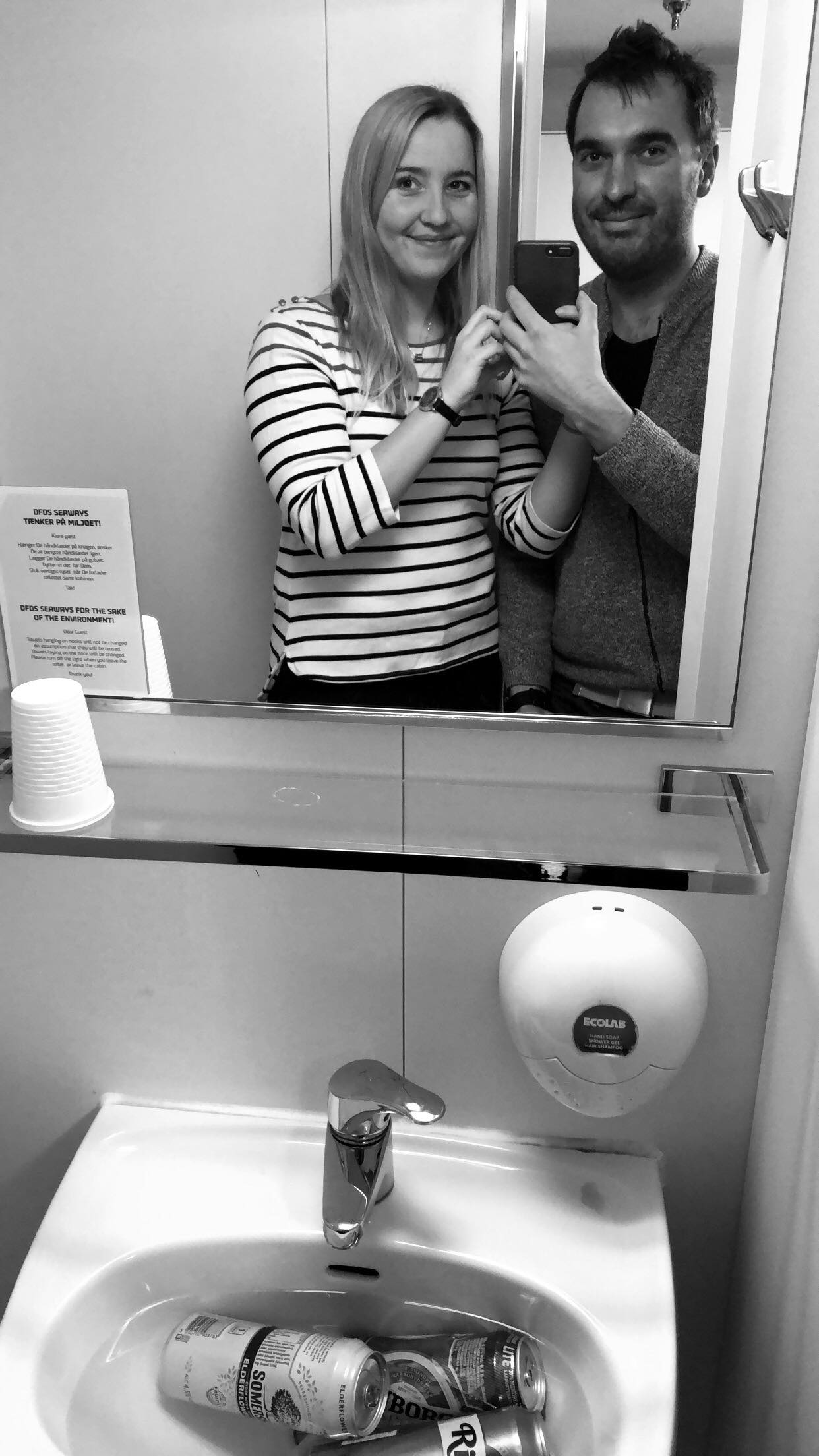 As a result, it seems like Norwegians only have one thing on their mind when they can find cheaper alcohol; get it all while you can! Second, there's only so much you can do while you're on the ferry. You go to the duty free section, you have a meal and then, well, yes, then there's time to hit the piano bar. (There's even a TV-show currently about one of these ferries shown in Norway).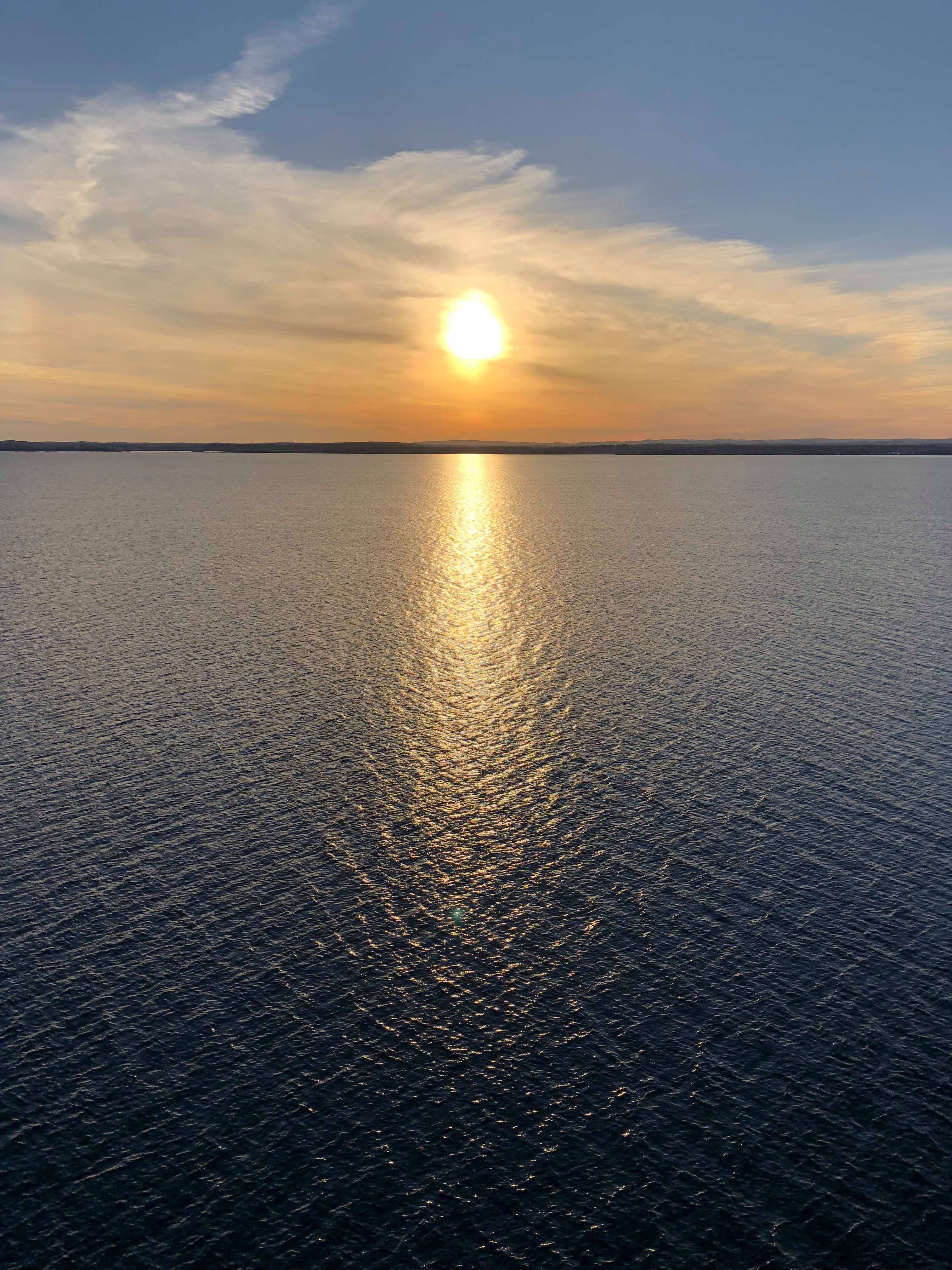 We survived the trip down to Copenhagen, having a lovely dinner with steak and red wine, followed by several hours in the piano bar where we enjoyed cocktails and watched the … situation unfold (joking, people behaved nicely, just dancing and having fun). It was 2.30am before we rolled into our cabin, and so it was that when the alarms in the cabin went off at 8am, with a lovely woman telling us we were soon to arrive Copenhagen, we both felt pretty tired. But we got out of bed, and with some coffee and breakfast in us, we were ready for Copenhagen!
Snow was blowing sideways into our faces as we sat our foot on land. "So much for spring", I thought, and hoped the hotel would not be too far of a walk away from the bus stop. Luckily, it was not. We arrived at our hotel at about 10.30, where a lovely woman informed us that check in would start from 3pm, but if we wanted, we could pay 100DKK (about 16USD) up front to get upgraded and be able to get a room straight away. We both nodded straight away, as a shower sounded delightful. That was probably the best money spent on the entire trip!
After a refreshing shower, we headed out in Copenhagen, where it was still snowing, and found an open Lagkagehuset (café) where we had hot chocolate and chocolate cake. High on chocolate, we roamed the streets of Copenhagen, where (sadly) shops were dark and closed. We reached Amagertorv, and decided to hide from the snow inside of Café Norden, where we had mojitos, and an amazing and very filling tomato soup.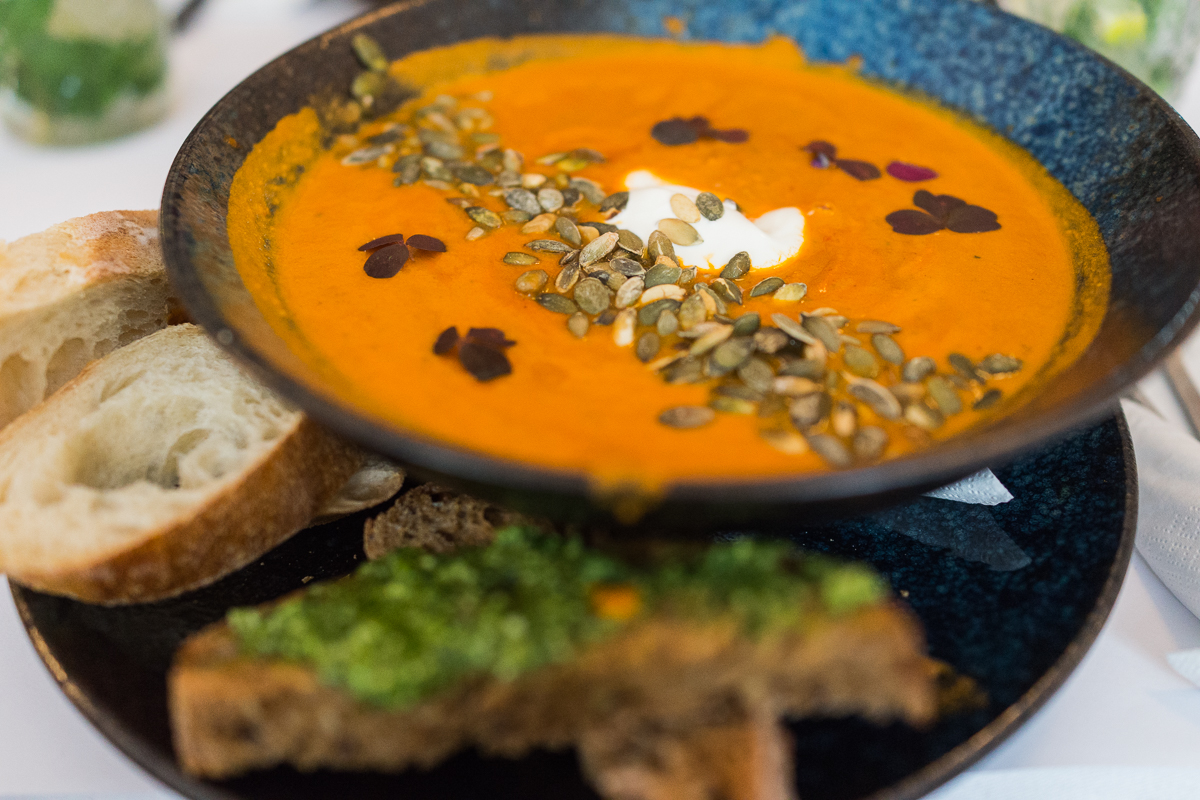 Glyptoteket
As the weather continued to behave as if it was January, and not late March, we decided to go and check out the museum Glyptoteket (Ny Carlsberg Glyptotek) which neither of us had seen before. My good friend Othilie joined us, and we spent several hours walking around, taking photos, and feeling rather cultivated.
My favourite parts were the green oasis with fountains in the middle, and the huge book store and café, but also the Roman exhibition, and just the rooms in the museums in general were beautiful, and well worth seeing.
Also, the location just next to Tivoli makes it very central, and I can't believe I've never been there before.
After the museum, it was time for beer. Othilie, living in Copenhagen, knew just the place, a bar filled with different types of beer (and ciders, and chips). Again, we let ourselves  get amazed by the price difference from Norway and Denmark; we got 2 beers, 1 Cola and a bag of chips for the price we would have been likely to pay for 1 beer in Oslo.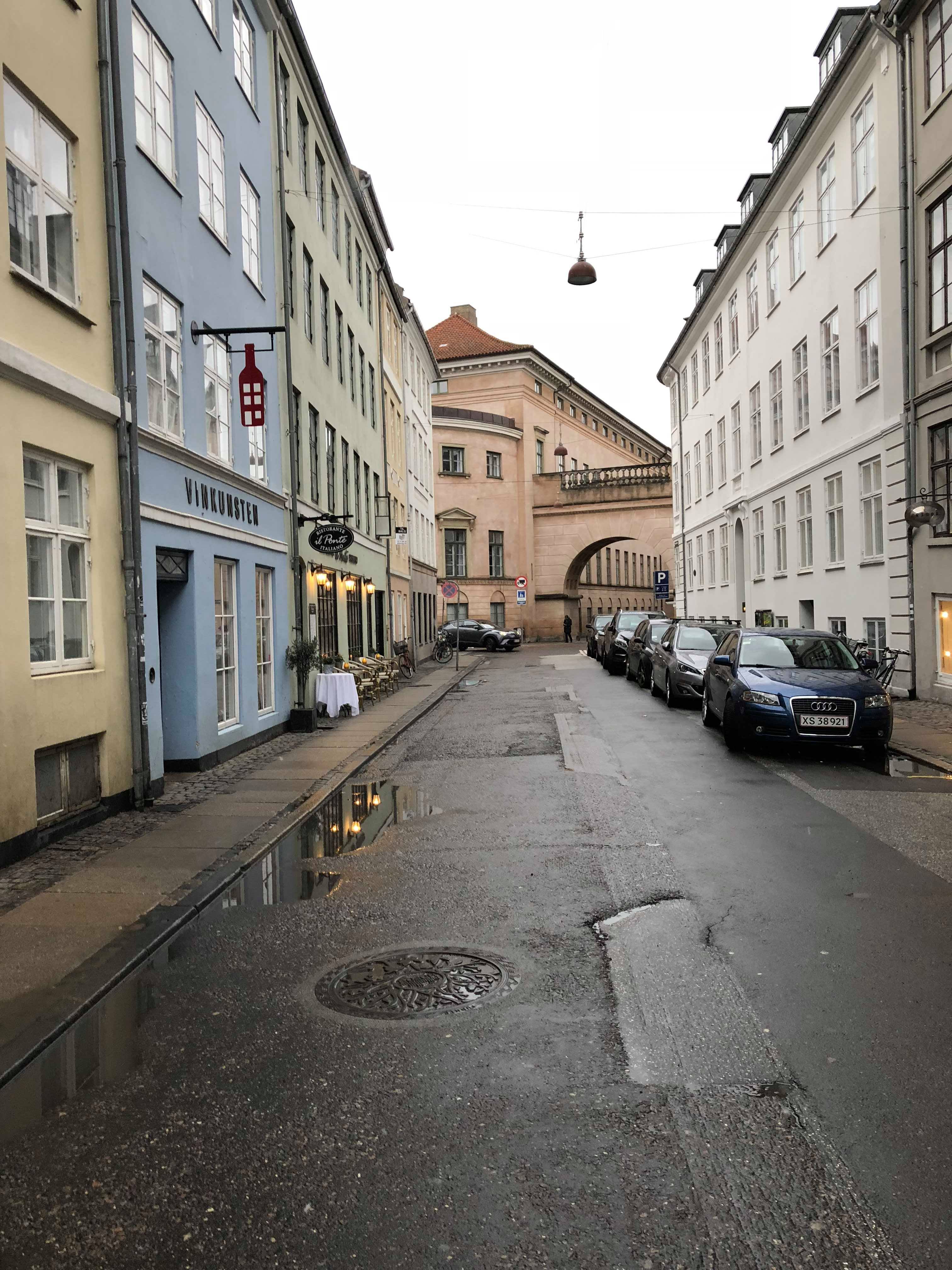 A few hours and beers later, we parted ways with Othilie, and went out for dinner. Thomas had read about this Thai place that sounded delicious. As a bonus, it was super close to our hotel, and the pad thai was absolutely delicious.
After stuffing our faces, we both felt exhausted, full and happy, so we rolled back to the hotel, speaking of how lovely a warm shower would be before bedtime, but instead I just keeled over and fell asleep for a good 10 hours as soon as I arrived at our room.
Nyhavn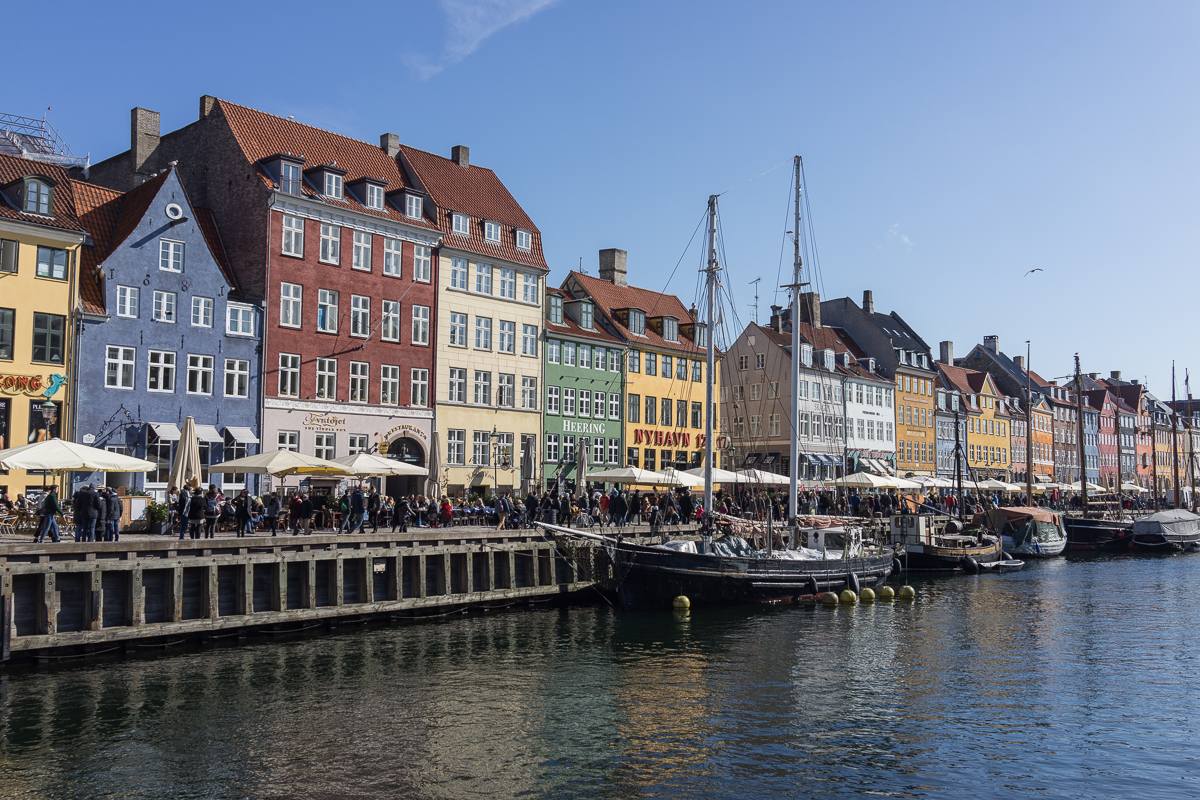 I woke up the next morning, my head and body feeling 100 times lighter than when I fell asleep. After a lovely breakfast, we walked outside in the sun. The fact that this was the same city that I fell asleep in the night before baffled me – it was as if I fell asleep in winter, and woke up just in time for spring.
Because of the weather being so nice, we decided to go for a walk, and ended up down at Nyhavn, one of the most famous places in Copenhagen for tourists. We obviously could not be any worse than everyone else around, and took loads of photos, smiling in the sun, planning to drink beer outside next time we visit at a warmer time of the year.
The Blue Planet
Next up on our schedule was "Den blå planet", or "The Blue Planet", which is the largest aquarium in Northern Europe. Equipped with phones, cameras and big smiles (I'm usually a pretty happy person – imagine how happy I am on a day off, after a decent amount of sleep and with coffee on board!), we took the metro out to Kastrup, and walked over to the rather fancy looking building. As we entered the museum, it was just about feeding time for the sharks, and obviously neither us nor all the kids around that had time off from school wanted to miss that. Sharks got fed, photos were taken, and we spent a couple of more hours wandering around taking photos, making silly faces to the fishes and just having a good time.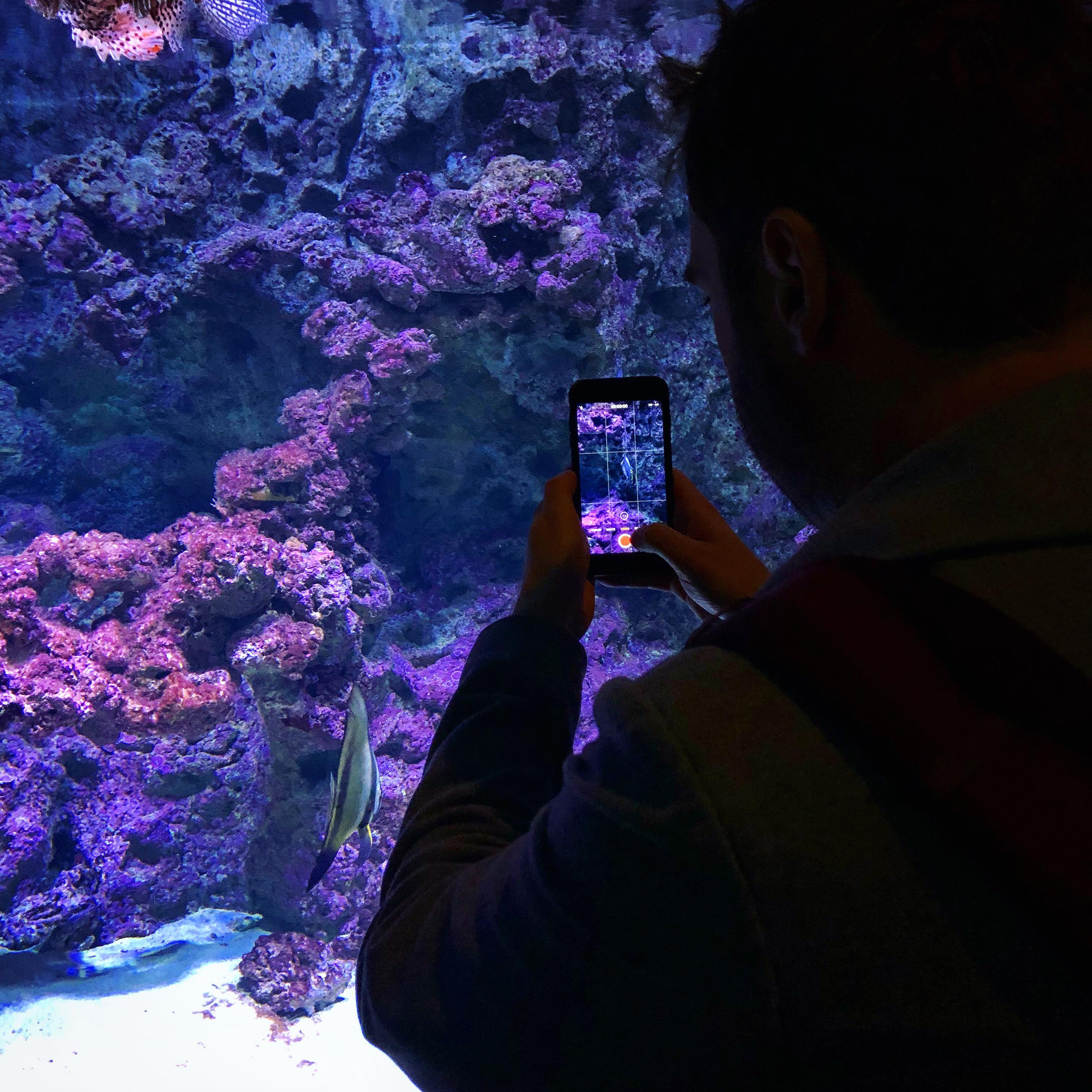 Another very typical thing for Copenhagen is "pølsevogne", which basically is a small hot dog-stand. "Pølse med det hele" (hot dog with everything) was Thomas' no. 1 priority while visiting Copenhagen, and obviously I could not say no when he used his puppy eyes on me, asking if it was hot dog-time. We took the metro back to Nørreport, and quickly discovered a pølsevogn. As we were carrying our luggage, Thomas rocked up into the line, while I watched our bags. Luckily, only 3 people were in front of us in the line – and what seemed even better was that they were all together. I quickly started casually daydreaming about buying a cold beer from the 7-Eleven next to the pølsevogn (another thing you cannot do in Norway, buy beer at a kiosk).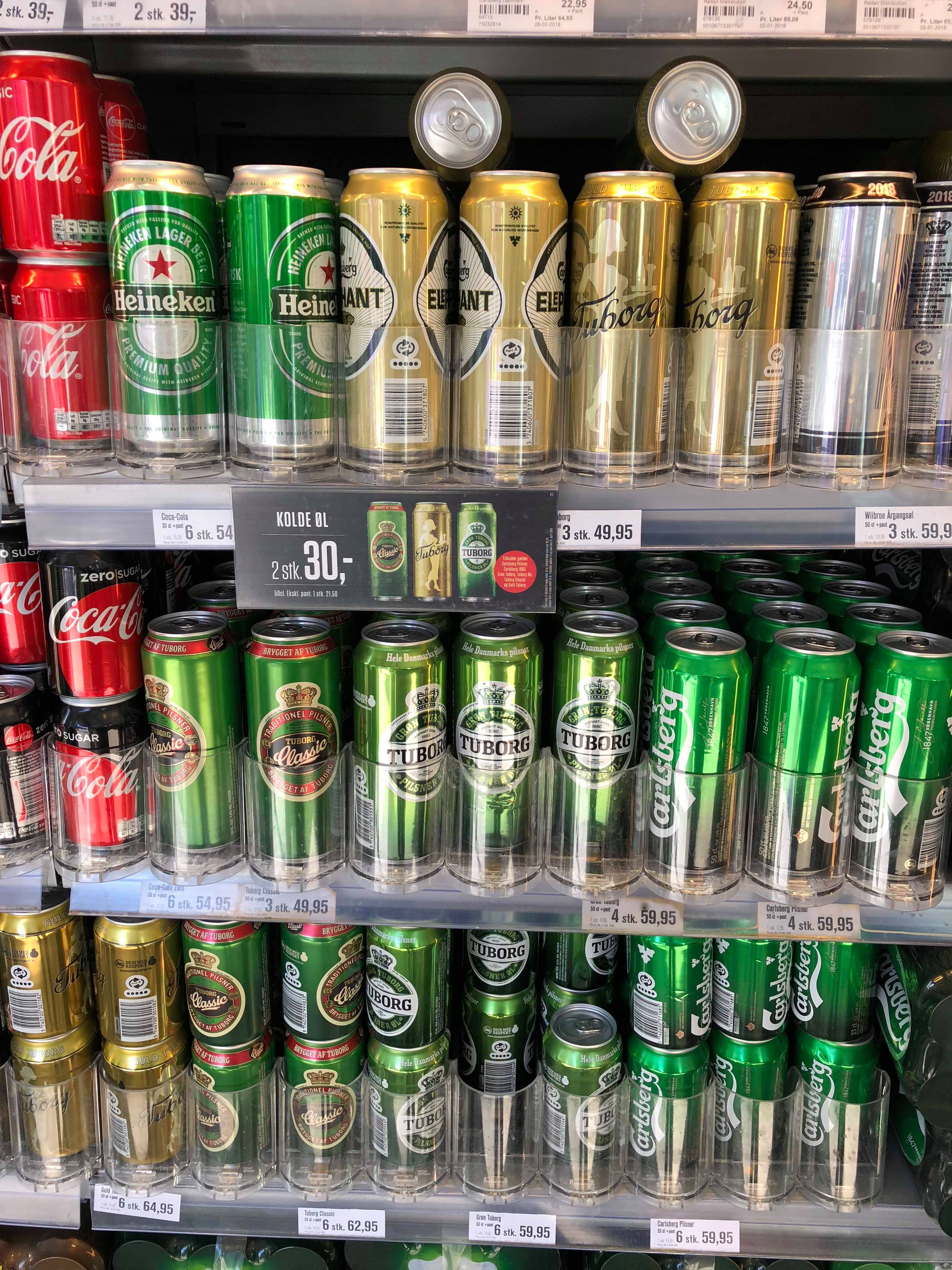 Turns out, we were not so lucky after all, because come 30 minutes later, we still had no hot dogs, and I kept being banged in the head with a balloon from a kid impatiently waiting in the line (totally get you, kid, I was hungry too!) The people in front of us ordered at least 25 "pølse med det hele", and the poor lady working alone did her very best maneuvering onion, remoulade and pickles onto each hot dog before carefully wrapping it individually in aluminium wrapping. Finally, though, we did manage to get our hot dogs, and by that time neither Thomas nor I thought about taking photos of them, let alone the hot dog stand, so yeah, there you go.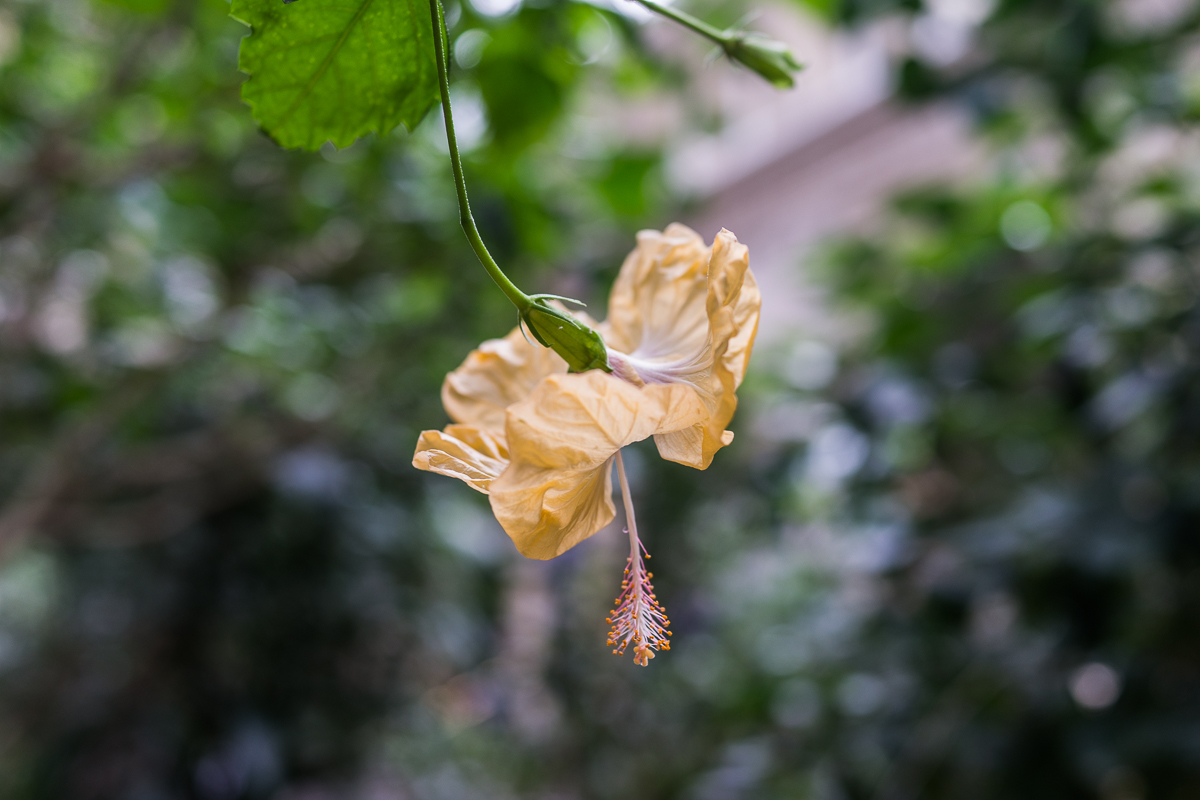 After devouring the hot dogs, it was time to get back to Danskebåten (or as it's called in Copenhagen: Oslobåden, the Oslo Boat), where we had pizzas, got some shopping done, and well, did as the rest of the Norwegians on board: hit the piano bar with our fruity drinks.
---
You might also like