About a 2 hours drive from the city of Tanger, or about 3,5 hours (4 by bus) from Fez (where we were located), lies Chefchaouen, or "The Blue Pearl". This small city is famous for its bright painted medina, with buildings and pavements painted in all different shades of blue. Chefchaouen is one of those places I keep seeing popping up in my Instagram-feed, and which I was really curious about seeing for myself – could it really be that cool? That blue?!? We had to see for ourselves!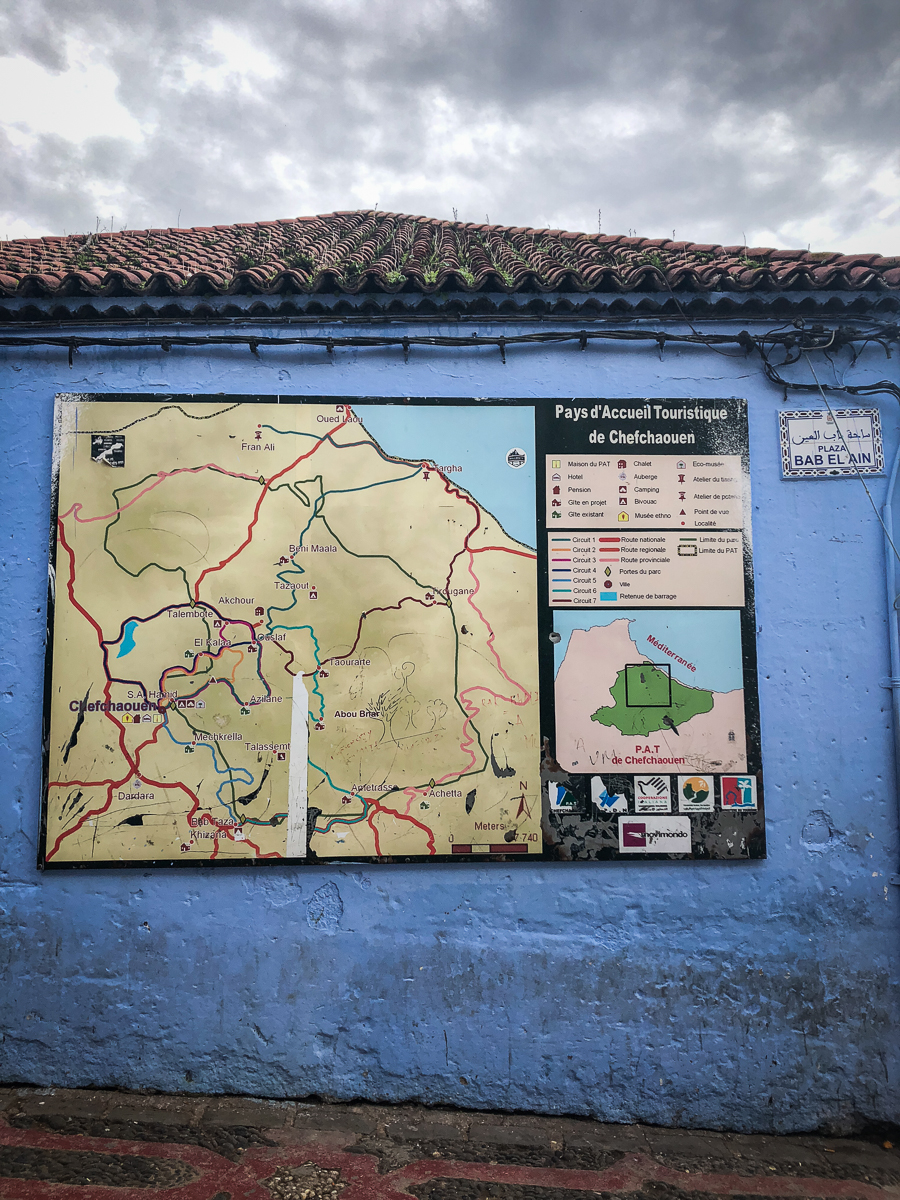 The blue city is located up in the mountains, which might make it a bit cooler than some of the other cities in Morocco. (When we visited in November we brought some extra clothes with us in case it got cold, but we did not use those clothes. Probably if we'd stayed the night we'd needed it).
As mentioned, we went from Fez to Chefchaouen. We'd read online that there would be buses going several times throughout the day. However, as we went online to book our tickets, we saw they were sold out?! Oh no! Did this mean we'd have to wait around another day before we could go? There seemed to be only two different companies operating between these cities. However, that was luckily not the truth!
Perhaps the best, yet not so well known way to get from Fez to Chefchaouen
On the morning we wanted to go to Chaouen we went to the bus stop in Fez, and booked our tickets, through a local bus company. These buses had several departures during the day. This seemed like something most tourists were not aware of – we were the only tourists on board the rather full bus. Score! As Thomas leaned over to offer me a licorice pastil, an elderly Moroccan woman watched interested. He smiled at her, and offered her a pastil, which she happily accepted.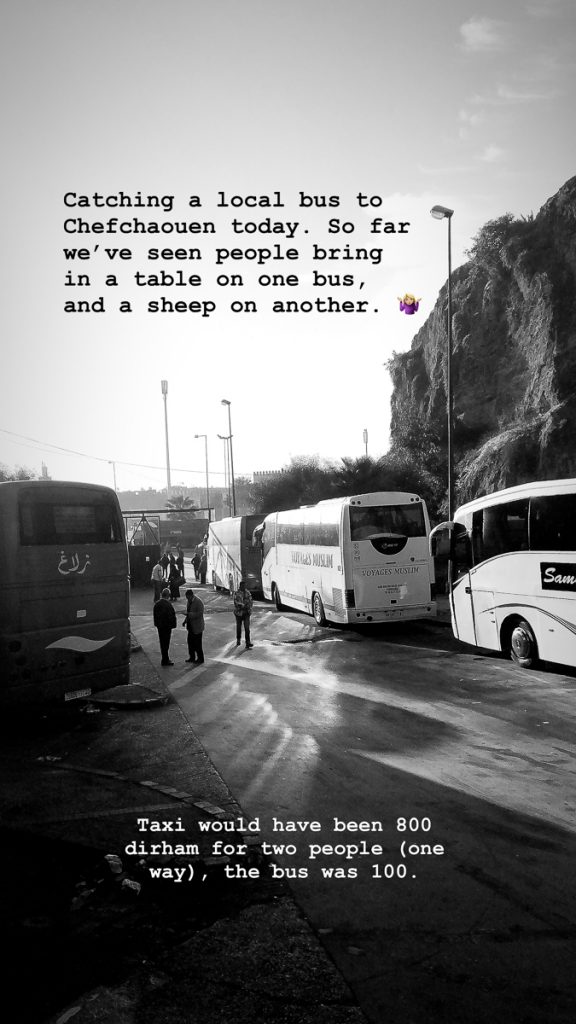 The bus stopped several times along the road. Both for getting new passengers on, and a longer one for allowing purchasing of food/drinks and a toilet break. I stared out the window as big cities, smaller cities, a flock of hens, restaurants, sheeps and people passed by. Outside the cities the restaurants would have entire carcasses hung up outside, which to me as a European seemed a bit morbid (and I was also thinking about heat, and the pollution from the road), but did not seem to bother the locals.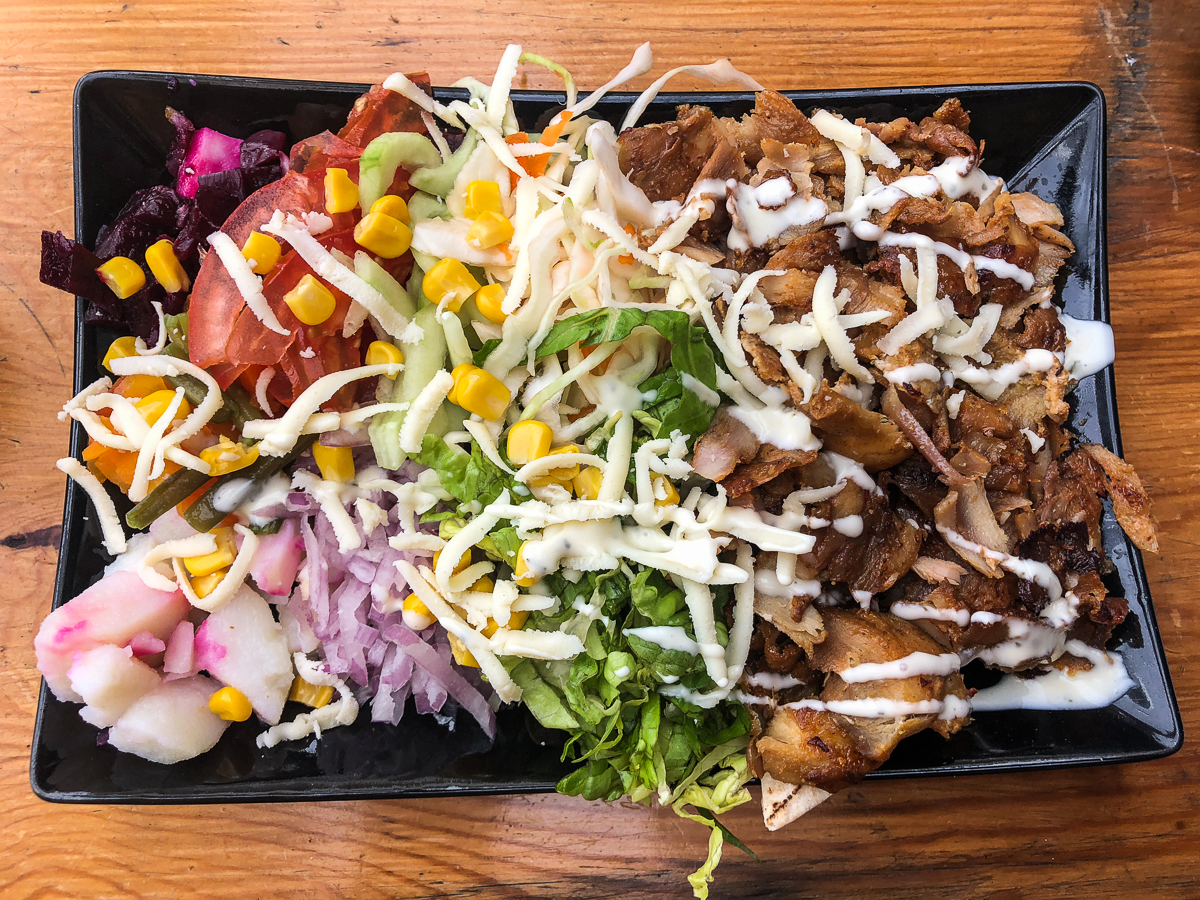 As the bus stopped for new passengers, and a car pulled up next to us, I leaned over to see what was going on. A man opened the trunk of the car, and proceeded to pull up not one, but five alive turkeys, which he then moved into the storage underneath the bus(?!?)
Definitely an interesting and very local way of traveling to a rather touristy place. It was also cheap, just as fast as the other buses, and meant we could just lean back and relax on our bus.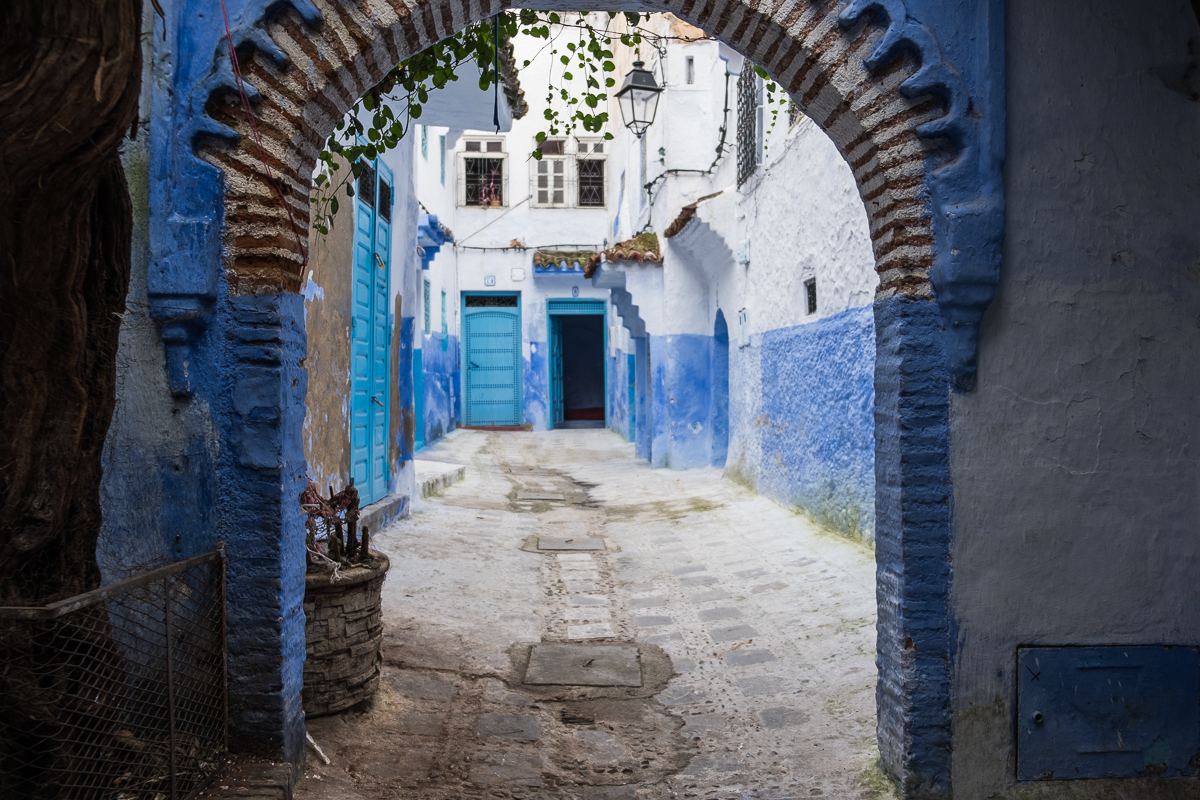 The only drawback with the local buses was that it did not stop exactly in Chefchaouen. This meant we had to get off the bus, and get a taxi for the last part of the way (about 15 minutes, which we paid 20 dirhams (about 2,3 USD or 20 NOK for). We'd worried a bit about finding a taxi, but as we left the bus there was other people leaving as well, and a taxi we all could share showed up quickly.
Why is Chefchaouen painted blue?
This was something I wondered a lot about. Was it just to attract tourists? Apparently, there are several theories about this. One is that the colour is preventing from mosquitos. Another popular one is that the city was painted by jews hiding from Hitler during the 1930's.  Apparently, the blue colour is to remind people to live a spiritual life, and is symbolizing heaven and the sky.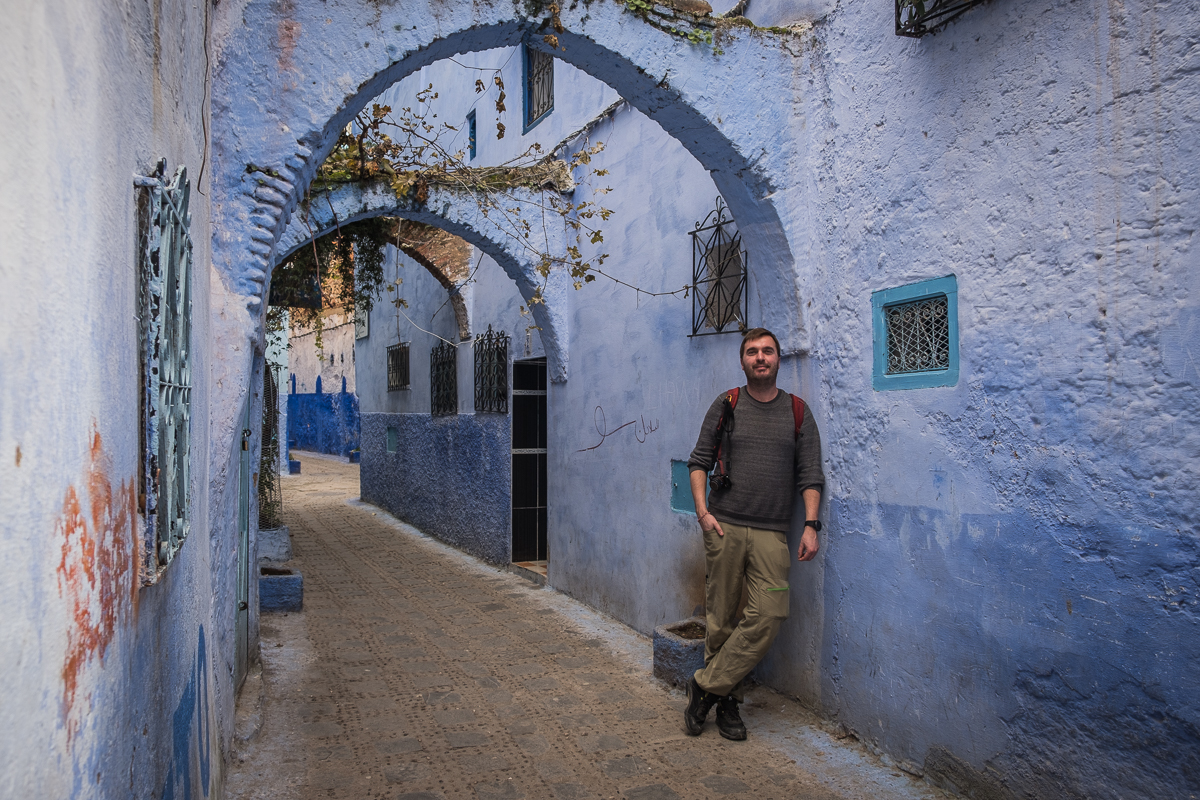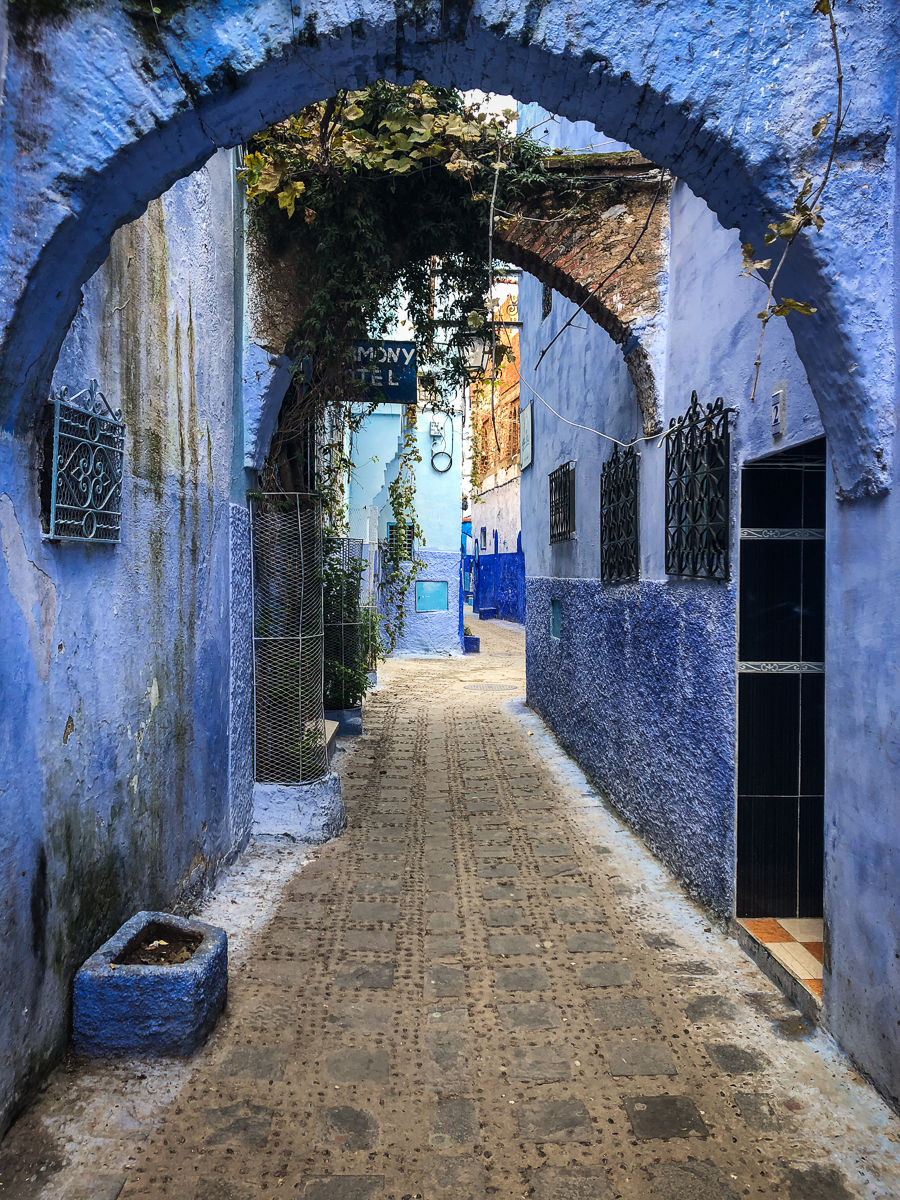 What to do while in Chefchaouen?
While we went on a day trip mainly to take photos, explore and see the blue city for ourselves, a lot of people stay longer. Even though Chefchaouen is a rather small city, there's over 200 hotels here, catering for the tourists that flocks over to see the blue city. Chefchaouen is said to be a great place for shopping, especially for goat cheese and wool products.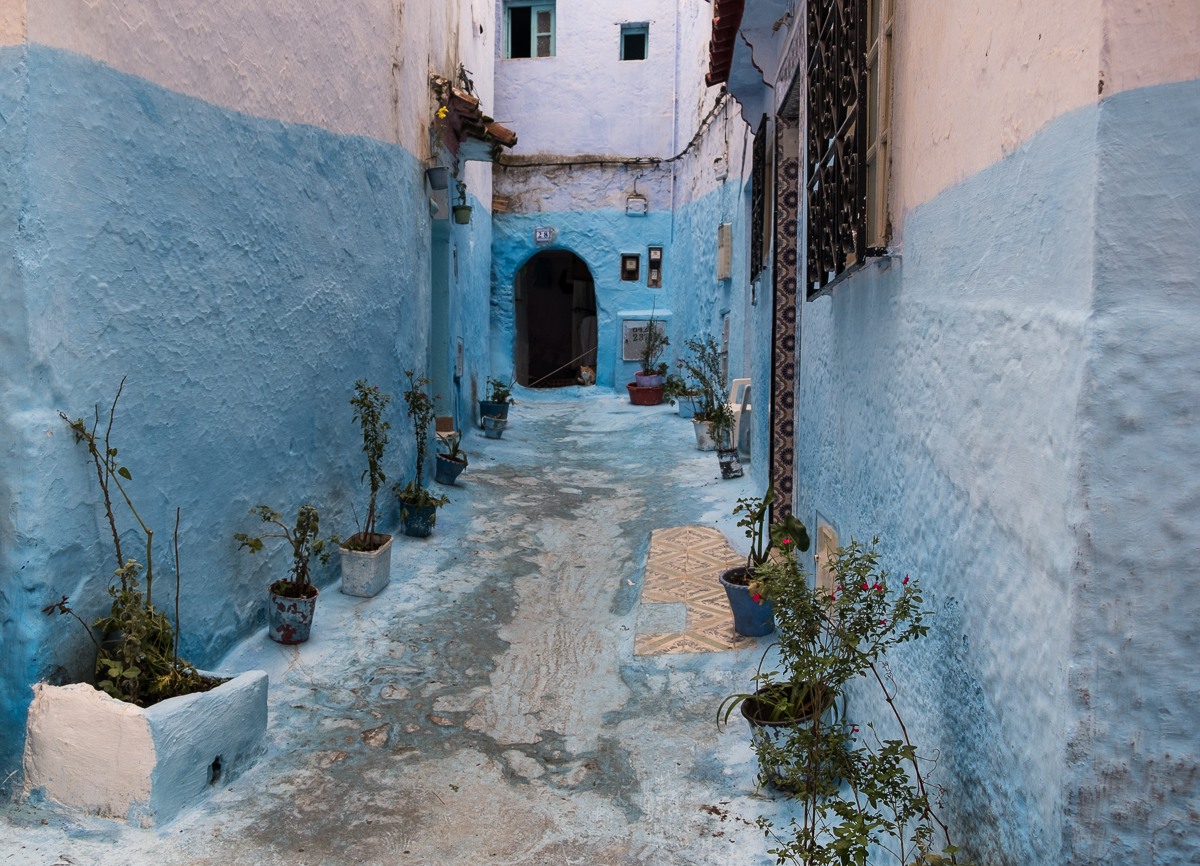 Another thing making Chefchaouen popular with tourists is the easy availability of drugs there. I tried neither the shopping nor the drugs, even though it was definitely offered to me a lot. However, I did try their food, coffee and fresh pressed juice – all of which I can highly recommend!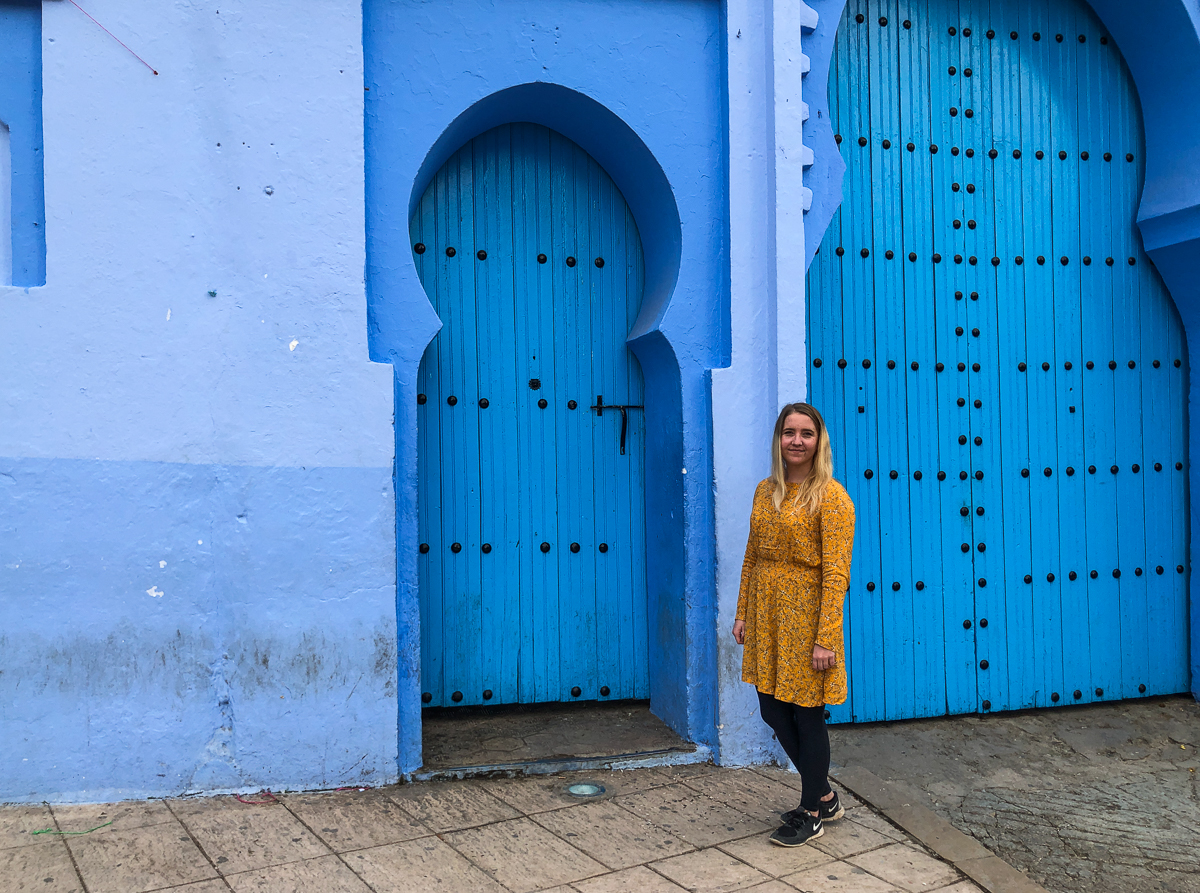 The atmosphere in Chefchaouen, even though it's rather touristy, felt really relaxed and nice. People were friendly and welcoming. One thing I noticed, however, was that the locals definitely did not want to have their photograph taken. People would completely stop or even take a detour in order to avoid our cameras. I also had local people thank me for putting my camera down to signal they could pass without risking being in my motive.
Another thing that made me smile was how kind the locals were to the stray cats; café owners would allow cats to sleep on the couches etc. This one joined us for lunch: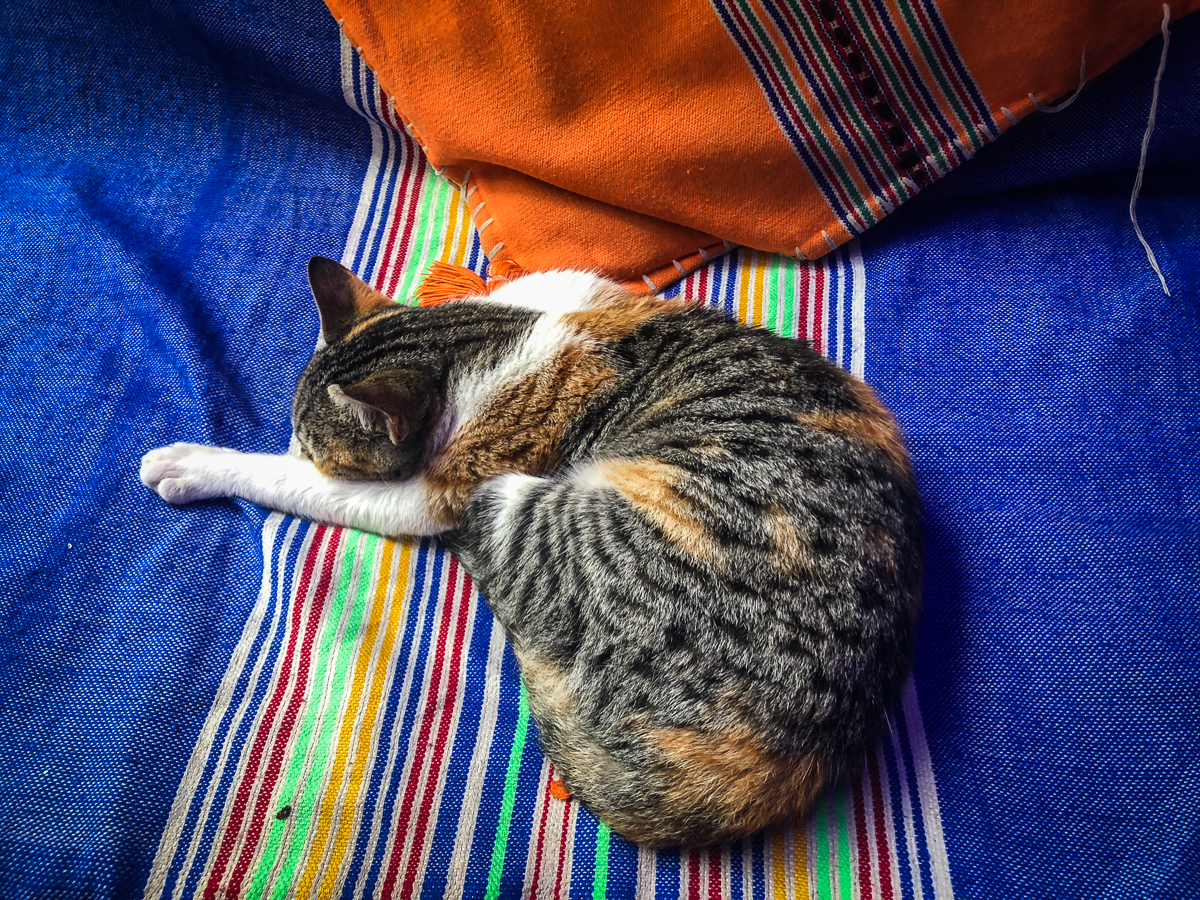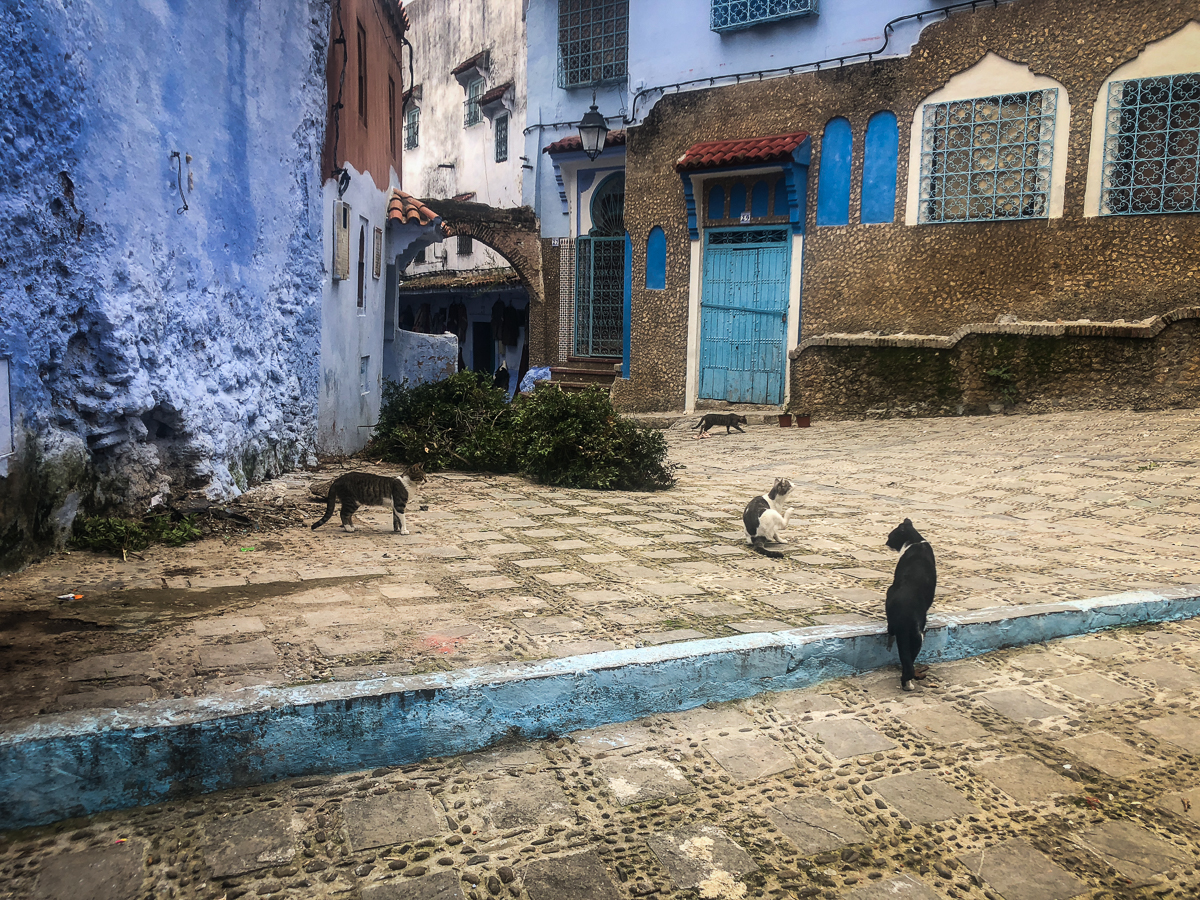 On the way back again to Fez from Chefchaouen we got one of the "official tourist"-buses. This one stopped in Chefchaouen, so it saved us from getting a cab back to where we'd been left in the morning. 4 hours each way by bus for a day trip only might seem a bit excessive, but to us it was definitely worth it. Even though Chefchaouen was one of the places we'd definitely seen a lot of photos of on Instagram, it surely was something else to be there and see it with our own eyes.
We could have spent the night in Chefchaouen, but as the main attraction to us was to see the blue city, staying after sunset was not something we needed. And by returning to Fez this meant we did not have to drag our luggage with us all day. Especially after seeing those turkeys being showed in with the luggage we were rather happy with that decision…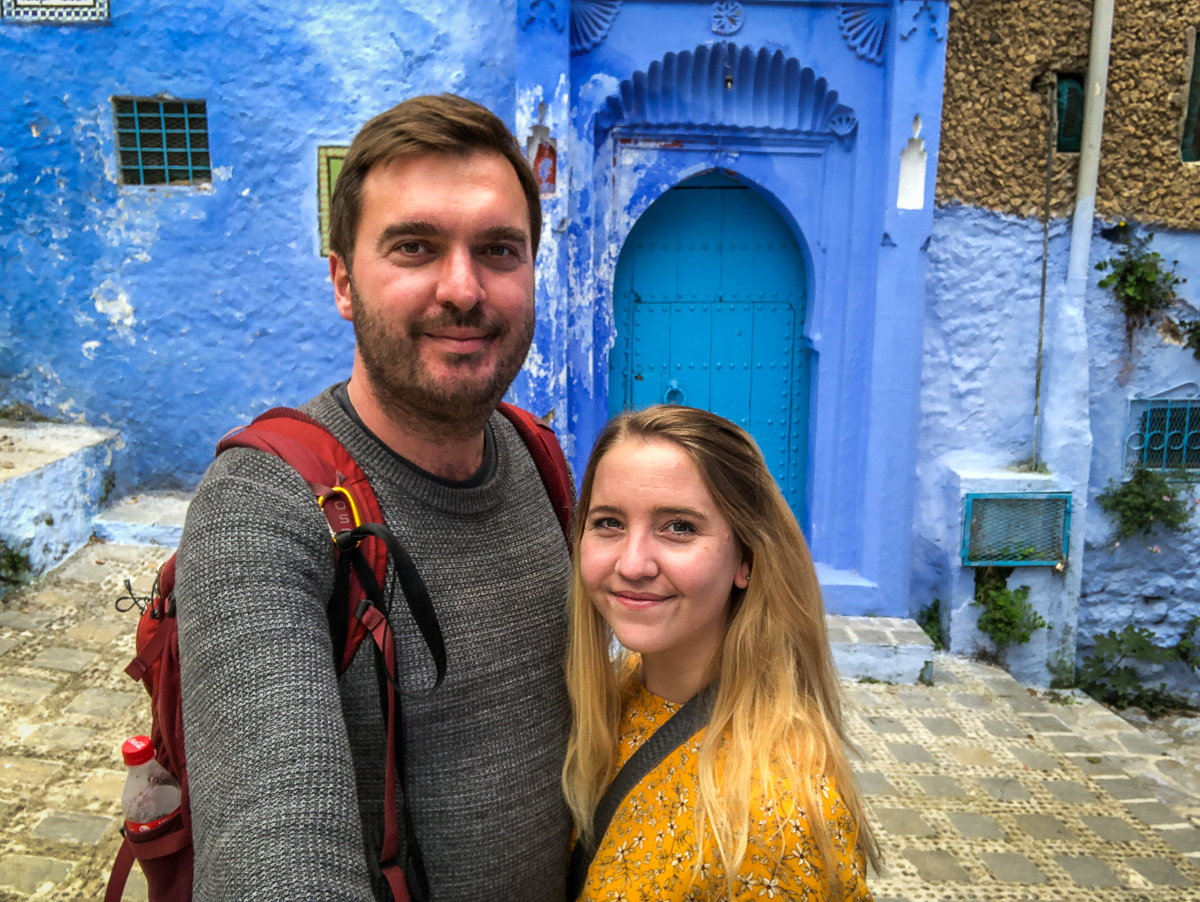 ---
You might also like