Read my other posts about Sri Lanka:
I'd say it's a good idea to split the train ride between Ella and Kandy (or the other way around) into two, because this really makes you enjoy the views both days (I think even for me, as much as I loved the views, 7-8 hours of green would be more than I could keep my excitement up for).
As we traveled from Ella, we were again warned that it would be cold. On our way there, I was struck by how beautiful many of the small train stations were. Fresh flowers were everywhere, and people would walk up to the train selling mangos and pineapples. The train moves really slowly (which is why a lot of people hang outside taking selfies, dare to have their phones/GoPros outside the passenger car), through different landscapes (tea plantages, hills, small cities), example: the distance between Nuwara Eliya and Kandy is only 80 kms, but takes about 4 hours. An incredible train ride, which I highly recommend! (It was also really cheap!)
Travel tip!
If you know a bit ahead when you want to catch the train (but you're already in Sri Lanka) you can book your tickets at any train station, and it will be way cheaper than booking online.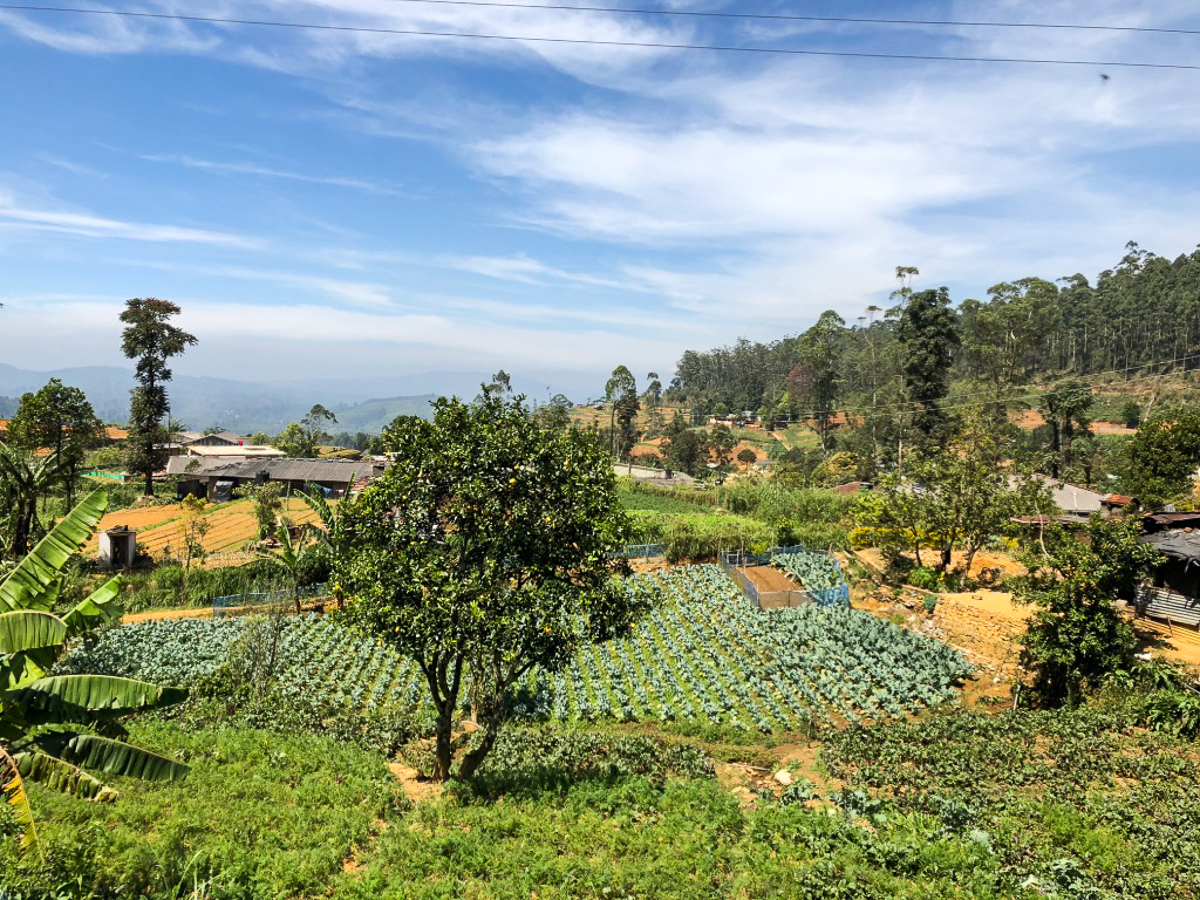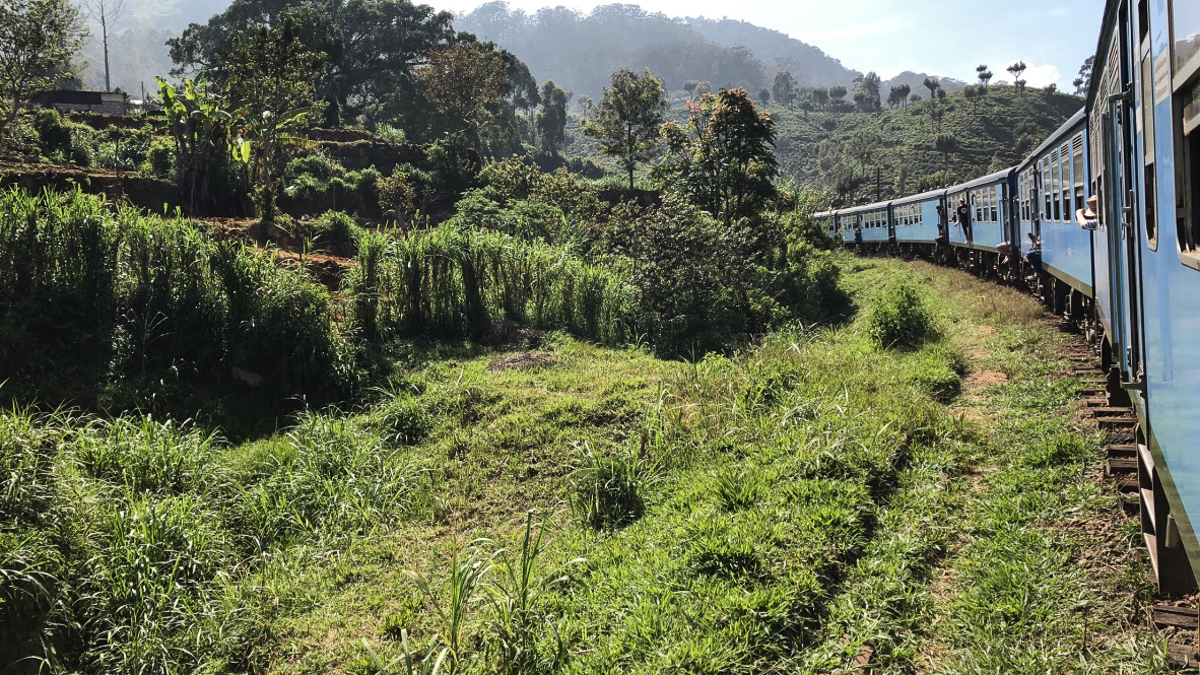 In Nuwara Eliya, we booked our accommodation based on the colour of the place. Literally! We therefore ended up at UYOU Ceylon Guest House, which turned out to be really lovely. Again we were met with huge smiles, and freshly brewed tea.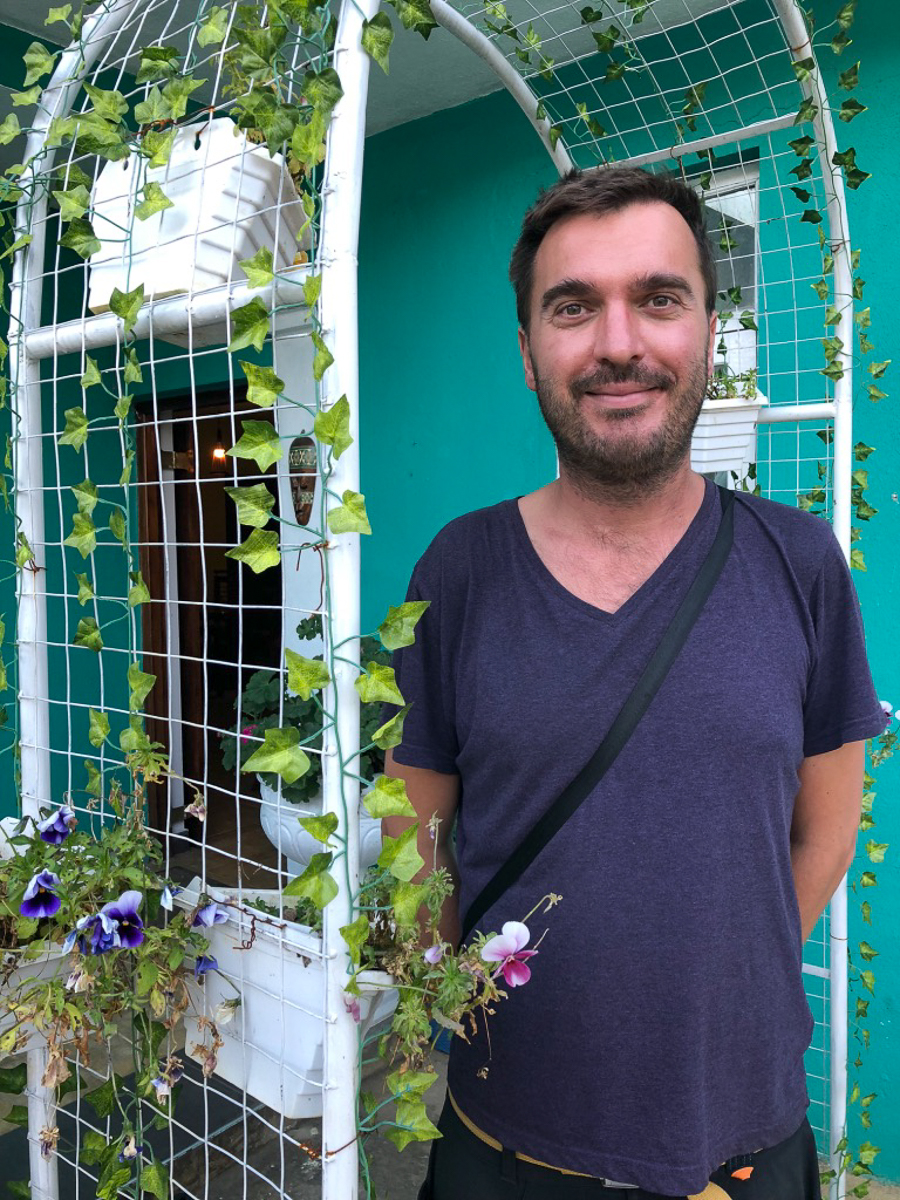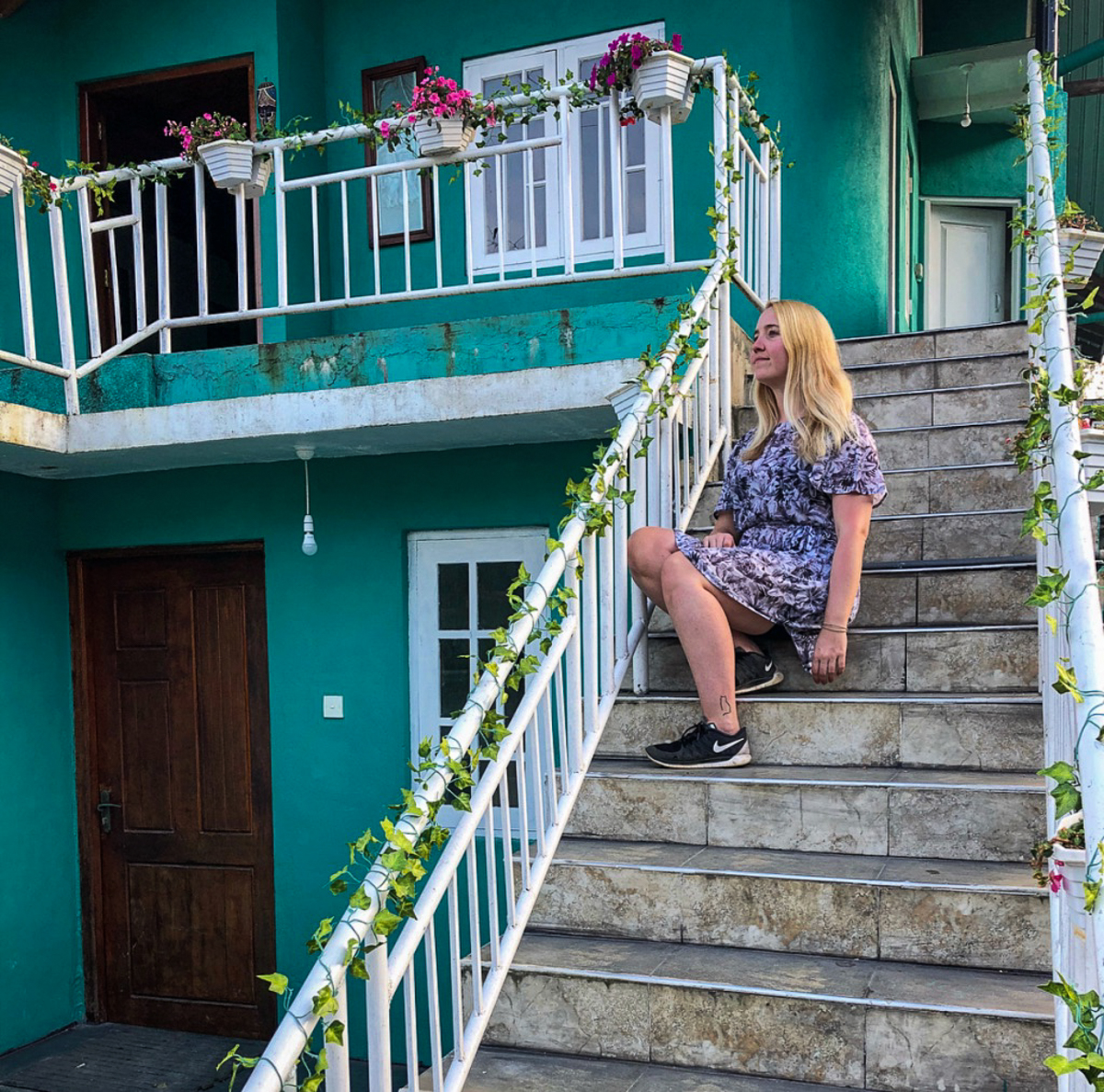 Nuwara Eliya looked very different than the rest of Sri Lanka we had seen so far. You could easily understand it's nickname, Little England, due to the many very typical British buildings around the area. After getting installed in our room for the night, we got our camera gear, and went out for a walk. First stop; ice coffee. In Nuwara Eliya we found amazing (sinfully great) ice coffee (we're talking ice cream and chocolate sauce), which made the both of us really excited. We walked around inspecting the signs of this being a former British colony (example: you could now buy your own, personal vacation-"British" house). We then decided to explore the botanical garden, where families played cricket, relaxed while having a picnic, or as we did: walked around taking photos like the tourists we were.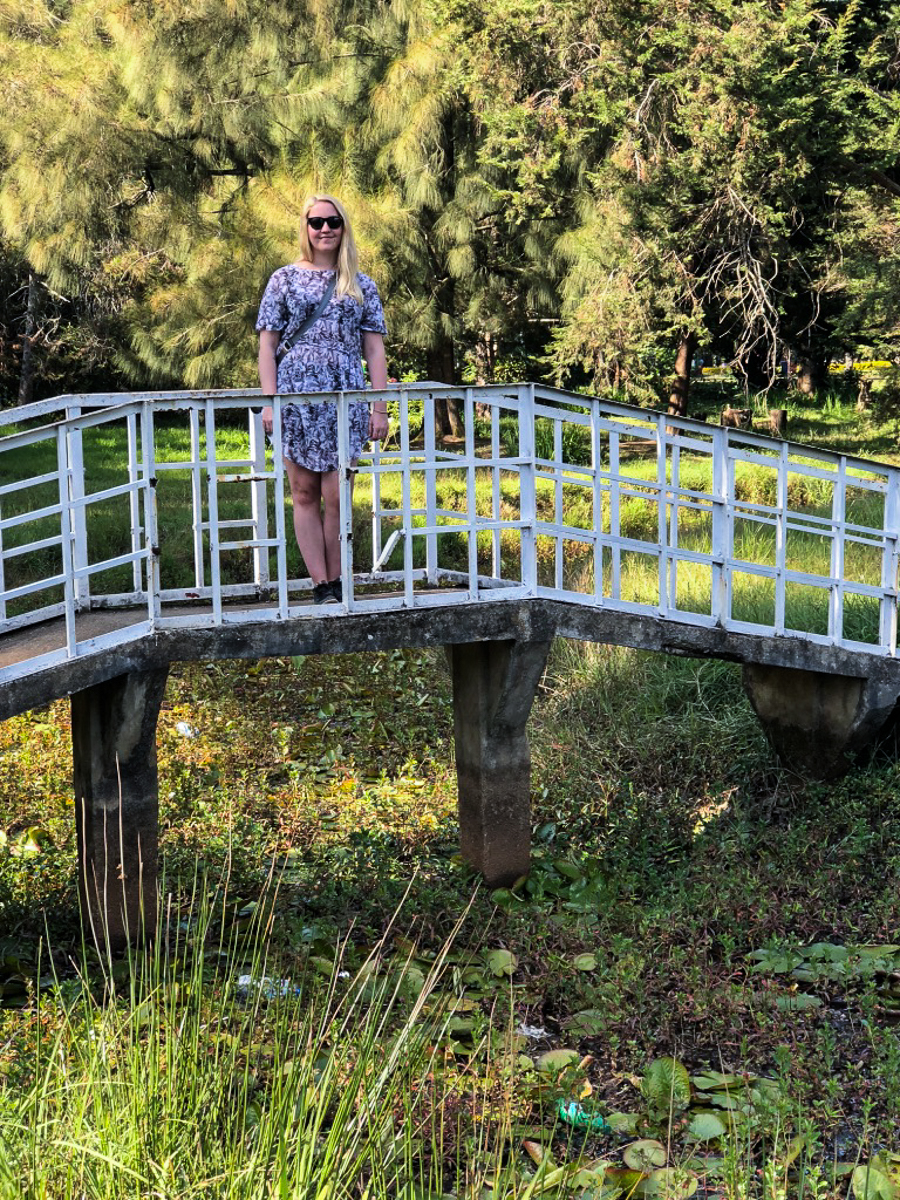 After exploring, we wandered back to our room. All day it had been the same temperature as an average, good summer day in Norway (meaning I was wearing just a dress and walking shoes), but as we had been warned it would cool down a bit at night, we changed into some warmer clothes. And I have to say, it almost got a bit nippy. After dinner we wanted to have a drink or two, but preferably inside, as it was probably no more than 10-12 degrees outside by then. This led us to perhaps the strangest bar I've ever seen (it looked like a cabin, a discoteque from the 80's and "Danskebåten" had gotten a love child).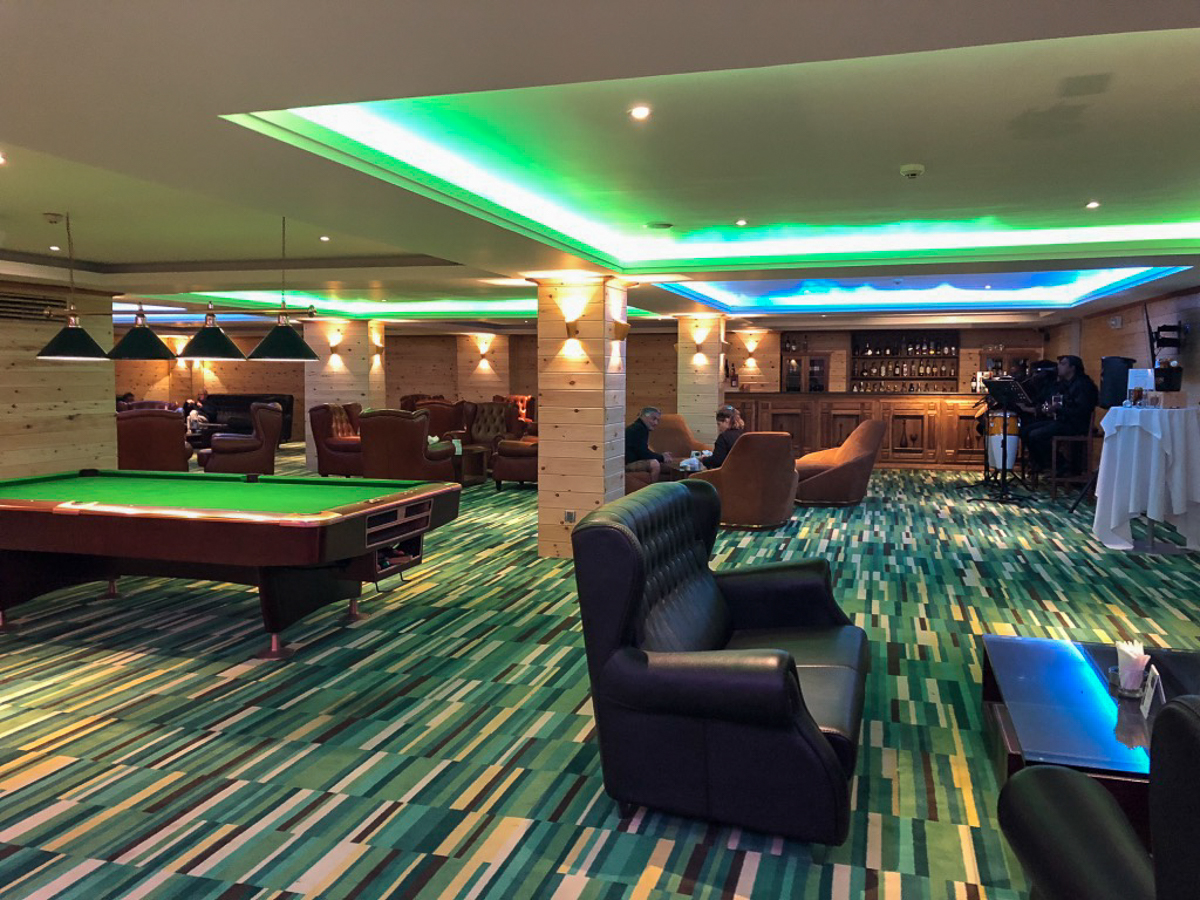 Most of the places we stayed at in Sri Lanka only have cold water in their showers, something which usually feels just like a blessing as it's hot and humid. However, in Nuwara Eliya it became a bit more cold than preferred. Thomas' made some very macho sounds as the ice cold water hit him, and after he were shaking with coldness for a while. I'm not sure what to call it, but "refreshing" would be an understatement.
The next morning we rode the tuk-tuk back to Nanu Oya, and got back on the train. As I had imagined, I found myself yet again stunned by all the views, all the different shades of green and the amazing sceneries. As we got closer to  Kandy, the sceneries changed from nature to city. We'd been debating what we should do once we got to Kandy: should we explore that city? Should we go by train to Colombo, or just do that and then continue to the next train taking us back to Hikkaduwa? We'd been warned that Kandy would be a large, noisy and not so interesting city. I'd seen some pretty cool things I wanted to explore (like the huge Buddha statue "looking over" the city, and Dalada Maligava, or "Temple of the Tooth", one of the most religious places for Buddhists in Sri Lanka as it's said to hold a tooth of Buddha himself). However, by the time we arrived in Kandy, we felt pretty ready for lunch, coffee and just getting back to "home". Also, the idea of yet another day with trains seemed less tempting than just "getting it all over with" and spending the next day at the beach.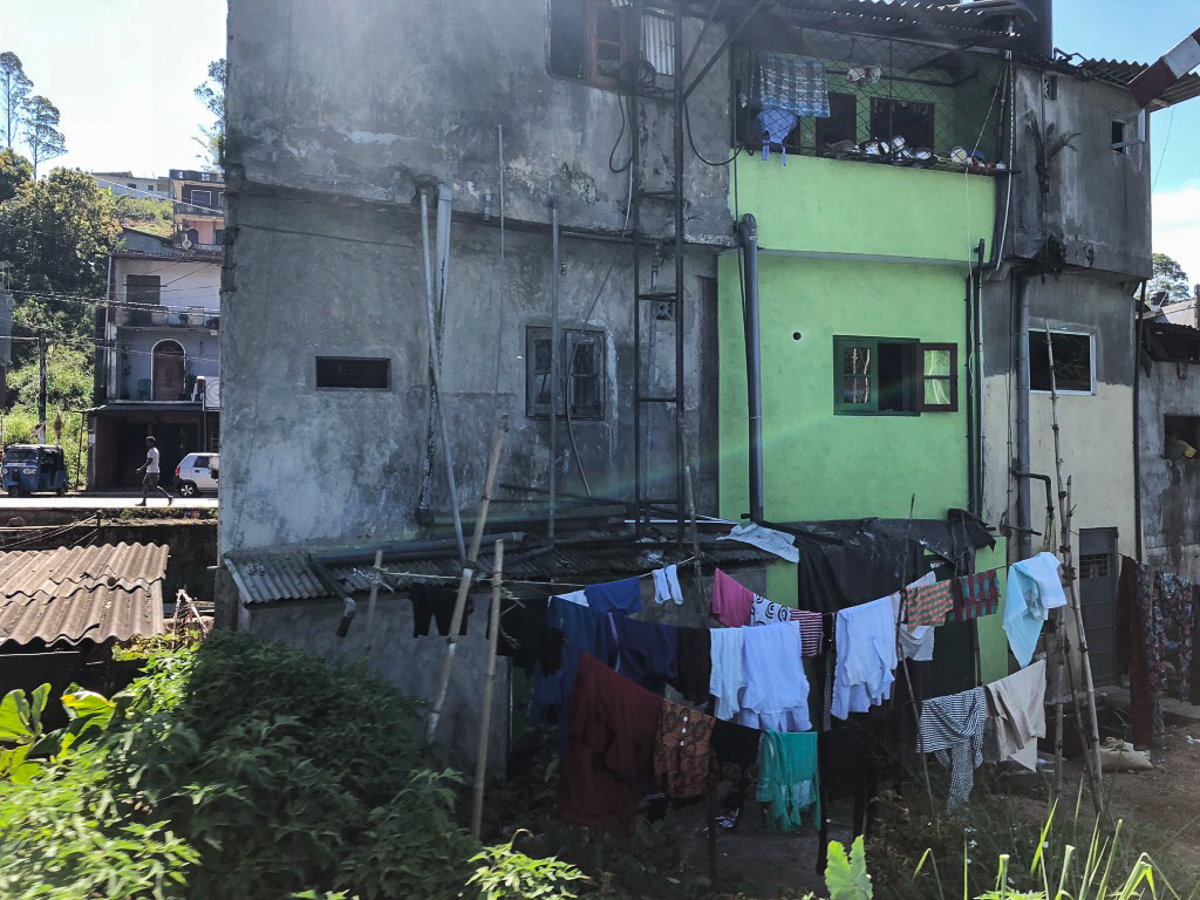 And so we ended up doing just that. When we arrived in Kandy, we quickly located a place we'd read would have great burgers (and a great name), Licensed to Grill. While Thomas looked up the train to Colombo online, I noticed one of the staff members was wearing a Dimmu Borgir-shirt. I found this quite cool, as they're from Norway, just like us, so I decided to go over and talk to him. Sadly, he did not speak a lot of English, but as he realised I wanted to talk to him about his t-shirt, he grinned, and gladly posed for a photo for me. Fun!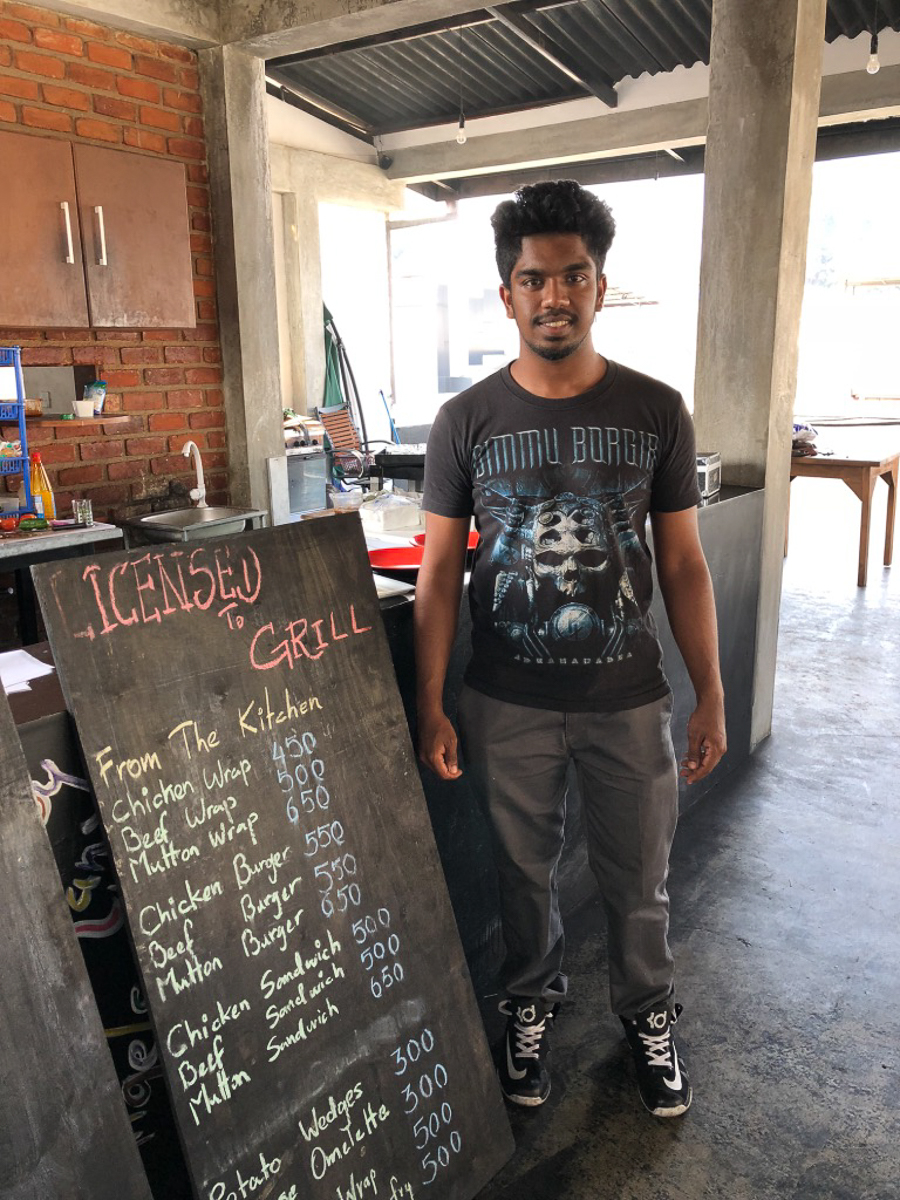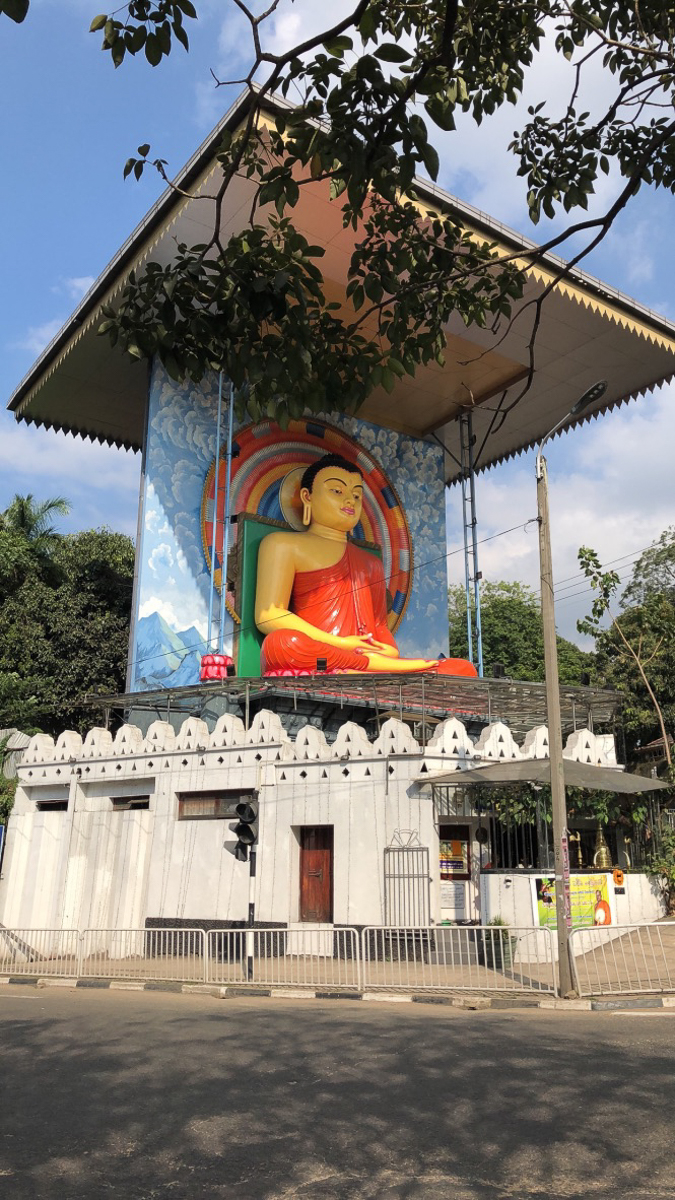 After eating burgers and stretching our legs a little, we left for the train station. Normally we'd already booked tickets for the train to ensure seats, but as the decision to go was rather spontaneous we barely managed to squeeze in on the next train departing for Colombo. This turned out to be our lucky day though, as us being some of the last people to get on the train meant we were located just near the open doors on the train. And that's how we ended up with the best spots on the entire train – getting a fresh breeze from the open door, sitting together watching the sun set as we swooshed along, and after some delicious sushi at Ikoi Tei in Colombo we got into an air-conditioned minibus taking us back again to Hikkaduwa.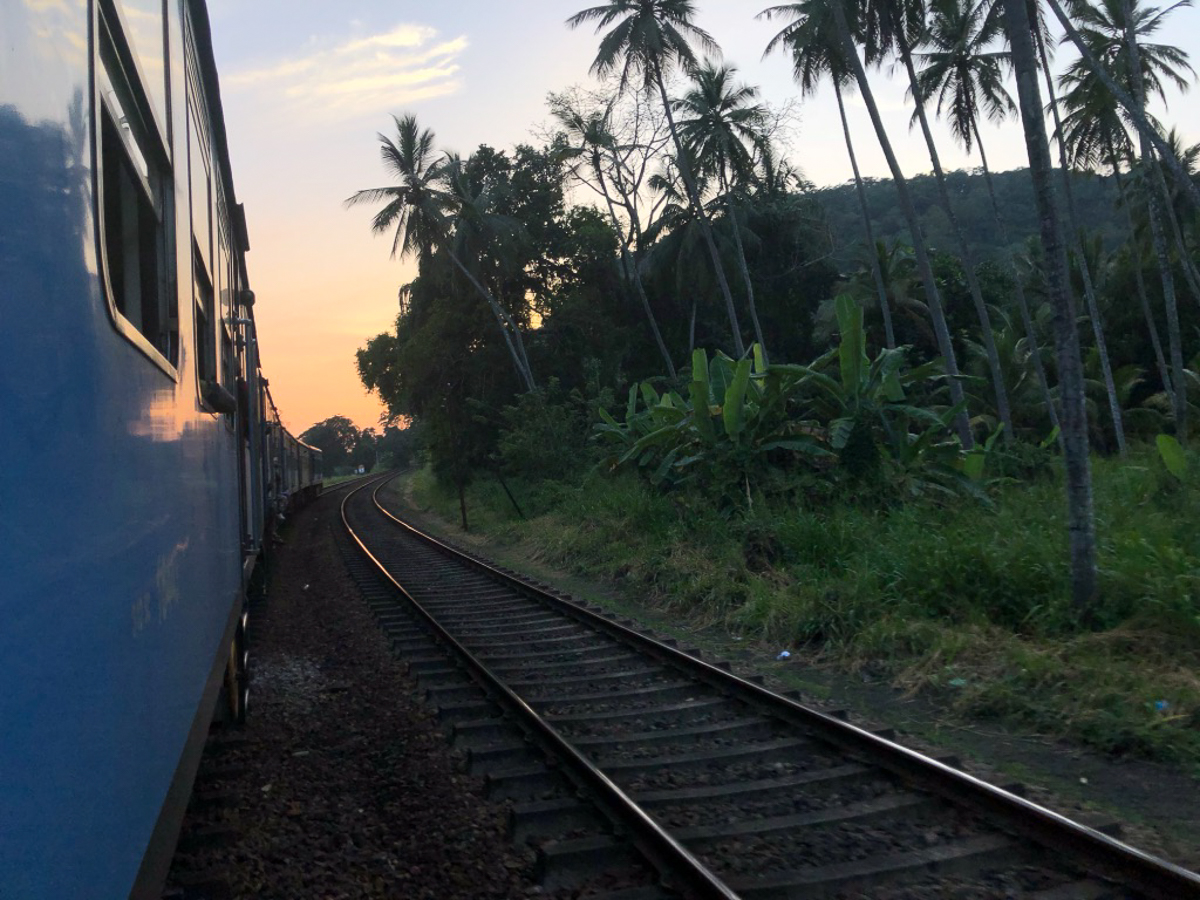 After a refreshing shower (this time perfectly refreshing and cool, and suitable for the climate), we fell asleep, big smiles on our faces.
Read my other posts about Sri Lanka:
---