Sidi Bou Said is an incredibly charming town, approximately 20 km from Tunisia's capital, Tunis. Images of the city is often seen on social media, with its beautiful white houses adorned with blue details. The town gained fame as an artist's haven as far back as the 18th century, and many artists have lived, worked, and dreamed here, inspired by the town and its spirit.
There are still numerous artistic souls in the town, and you can often spot people drawing and painting around the town. It's easy to understand why Sidi Bou Said is a popular destination.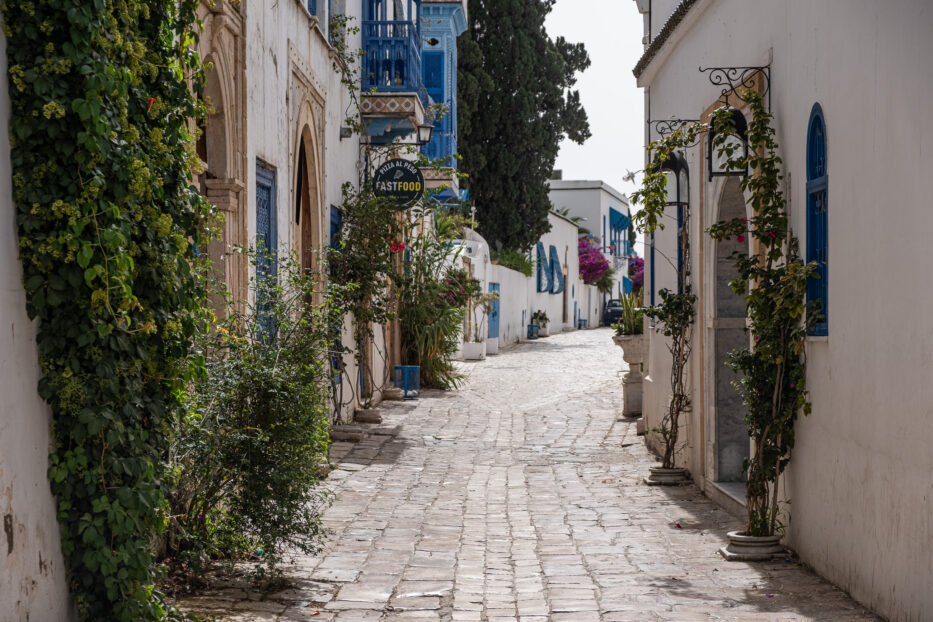 Sidi Bou Said was one of the many stops we had during our busy week in Tunisia. For me, it remains one of the absolute highlights. In fact, our entire travel group fell so in love with the town that we had to change our original plans, wake up earlier, and return the following morning.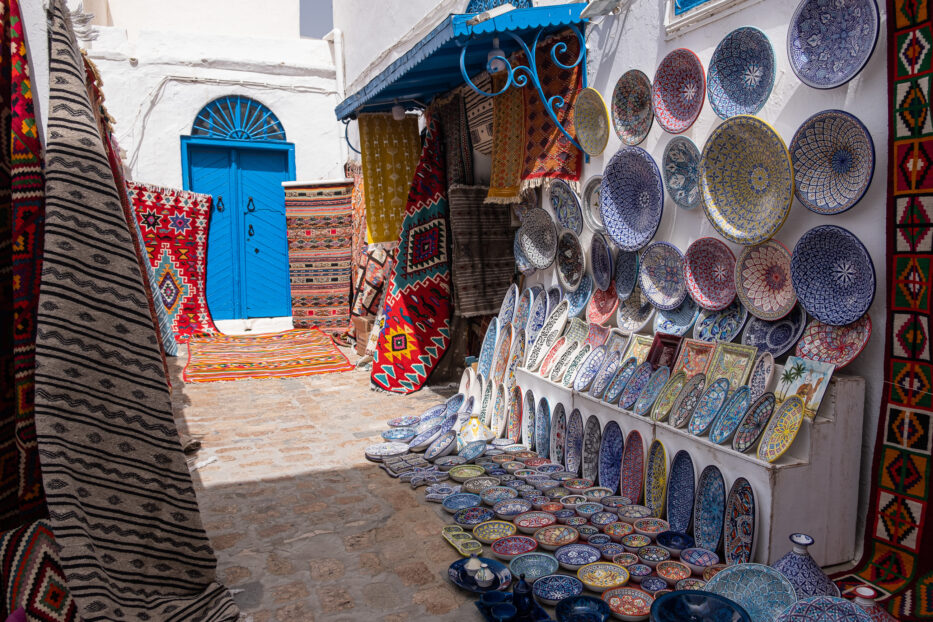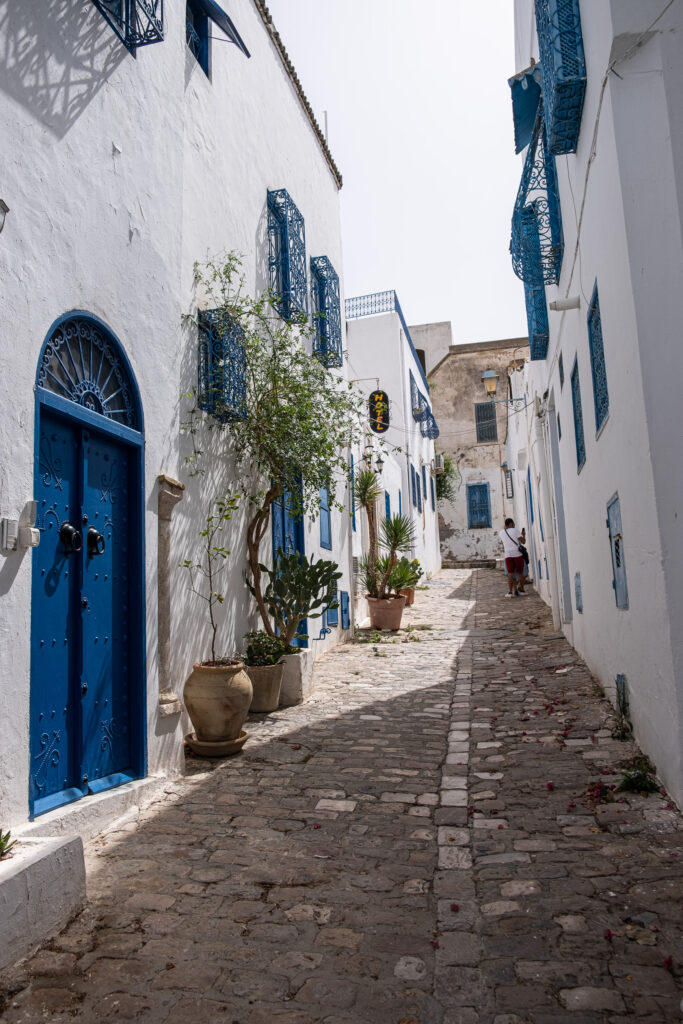 ---
The beautiful Sidi Bou Said
Today, Sidi Bou Said is a beloved destination for both local travelers and tourists alike. The town is undoubtedly one of the most Instagrammed areas in Tunisia, and with good reason. There's no shortage of picturesque scenes here!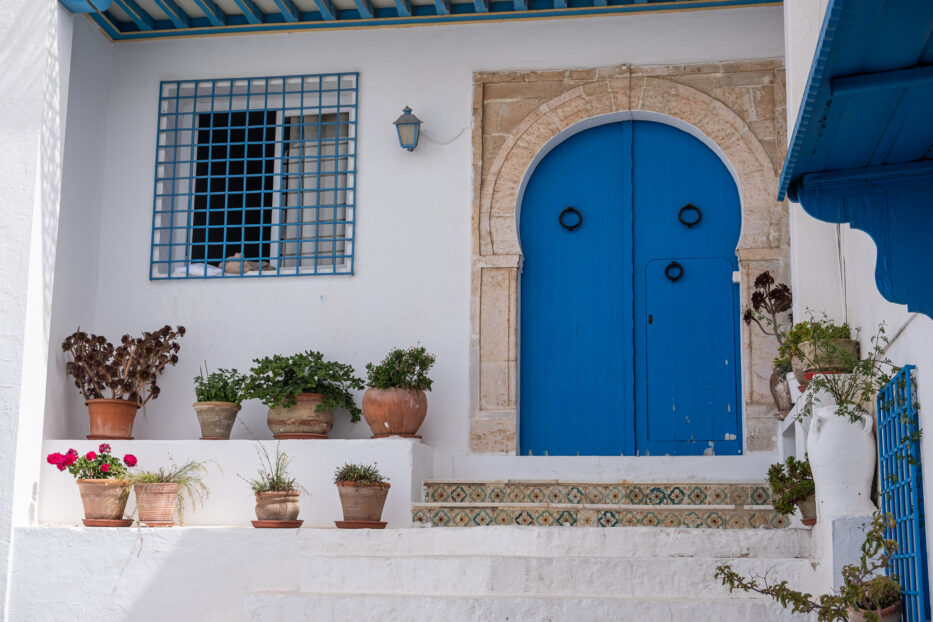 All the houses in the town are painted in the same shades of white and blue, giving it a very coherent and beautiful look. The tradition of white and blue dates back to the 18th century. The town somewhat resembles parts of Greece, both due to the colors and the decoration and embellishment of the houses.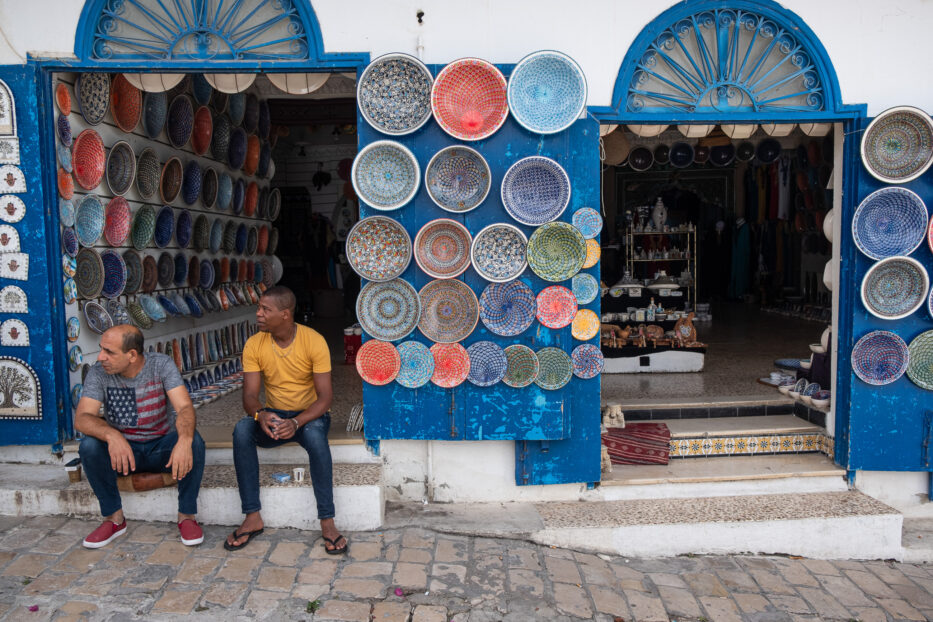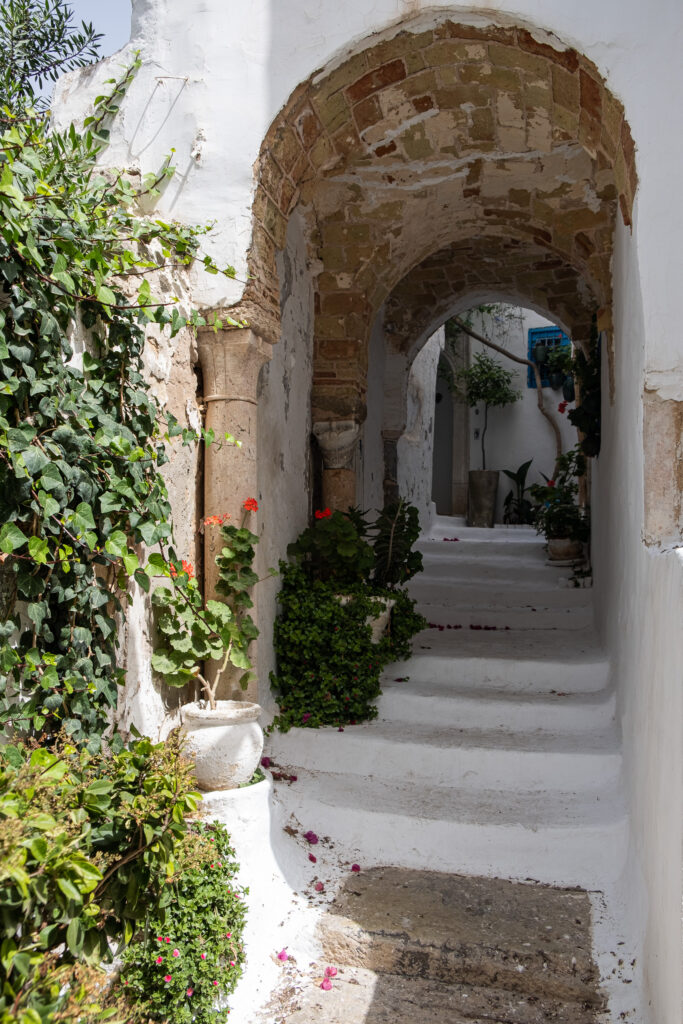 While the town may be small in size, it's brimming with life. You'll find guesthouses, hotels, cafes, restaurants, and art galleries. And, of course, a medina where you can buy ceramics, something else the town is known for.
Cafe des delices – a must see!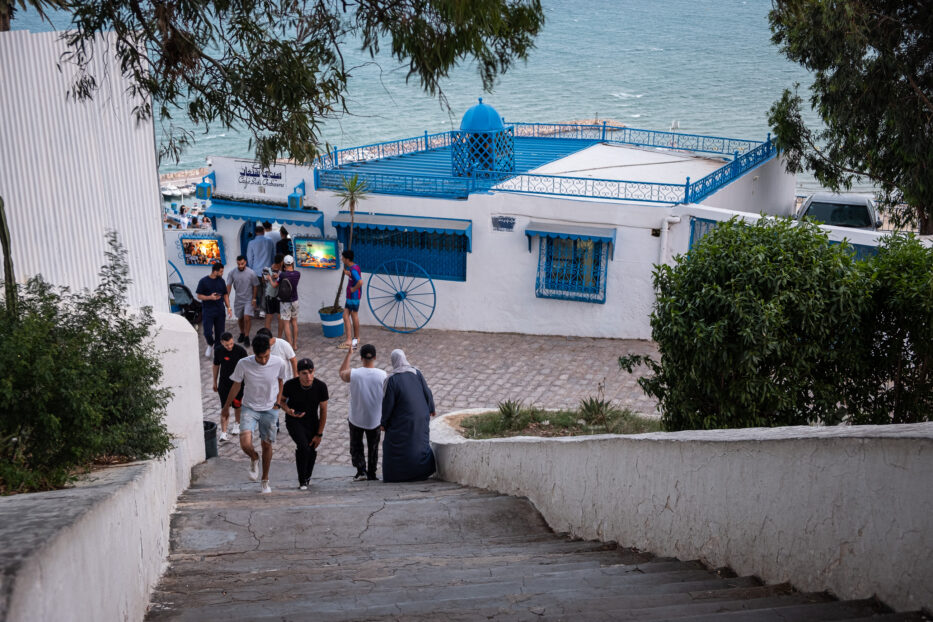 A visit to Sidi Bou Said is incomplete without a stop at the "Cafe des délices," situated beautifully on the hillside. From your seat, you can enjoy a splendid view of the Mediterranean Sea. Here, you're served strong Turkish coffee, local pastries, and if you're lucky, live music.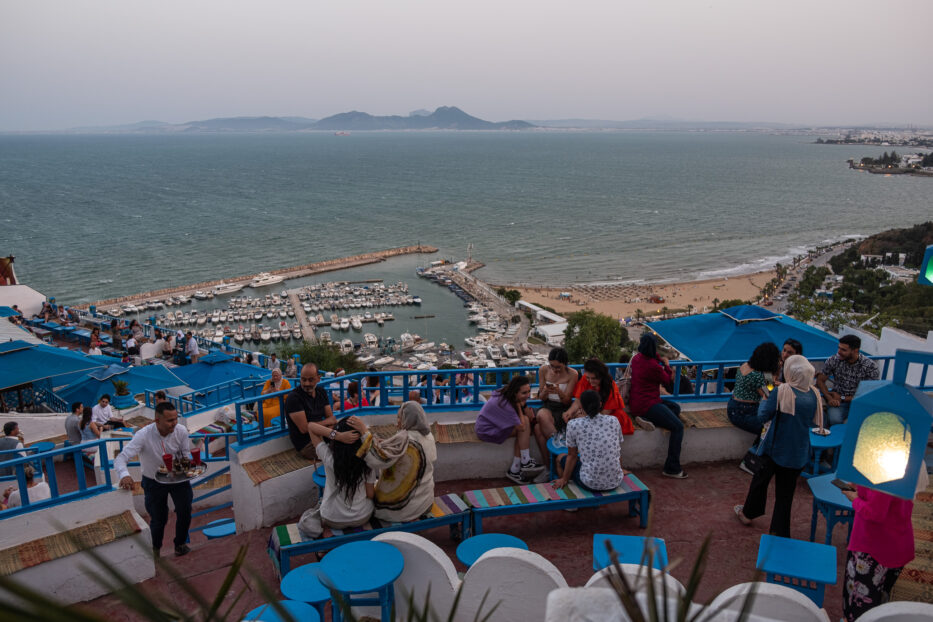 During our visit, the atmosphere was vibrant among the many guests, with music, dance, and applause. The clientele was a joyful mix of Tunisians and tourists, making it all feel very authentic. The cafe is so beloved that it even has its own song – "Au café des délices" by Patrick Bruel.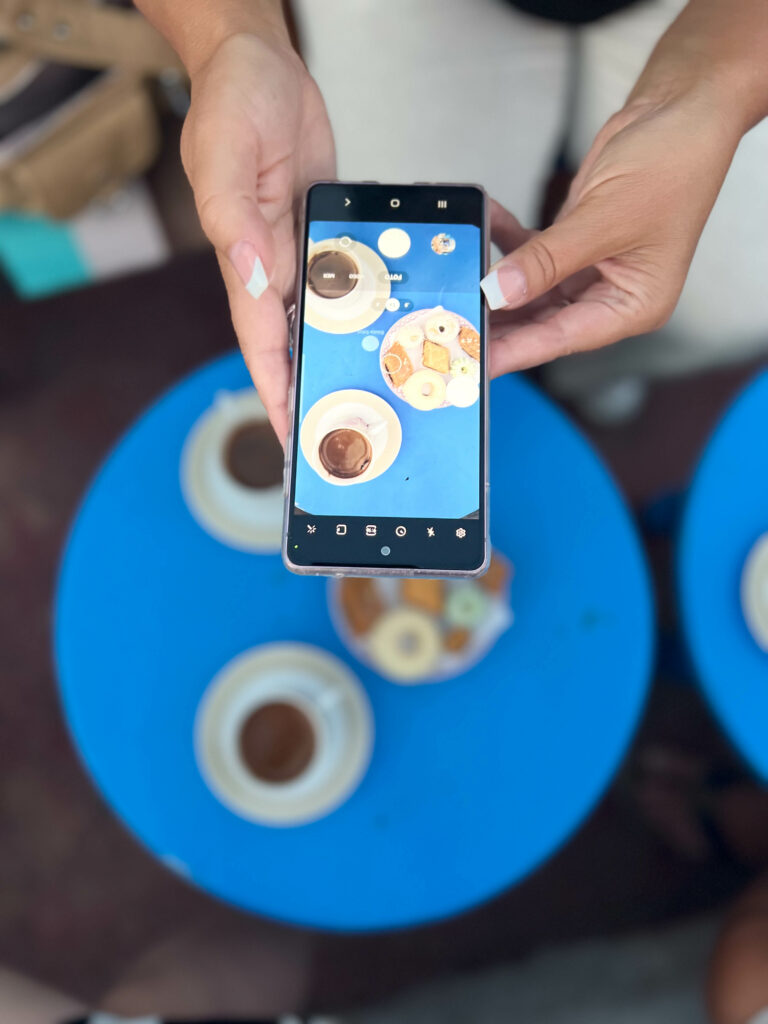 Indulge in local cuisine at La Villa Bleue.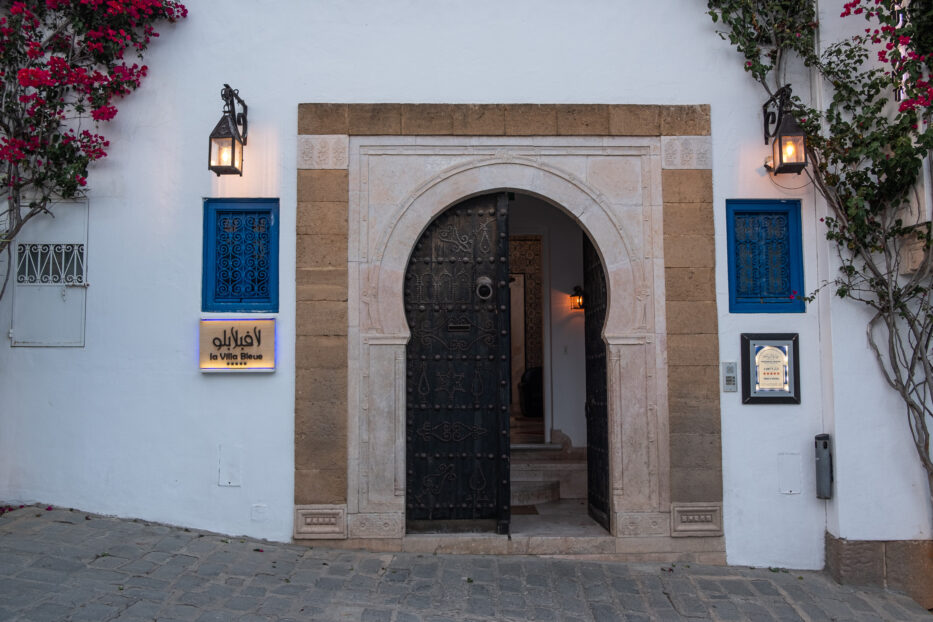 La Villa Bleue is a cozy restaurant, centrally located in Sidi Bou Said. Here, you can savor various local Tunisian dishes. Rarely have I felt more regret over not being able to eat gluten than when I had to pass on the "brick" – a fried phyllo dough filled with potatoes, eggs, and tuna, which my fellow travelers quickly crowned as the best dish.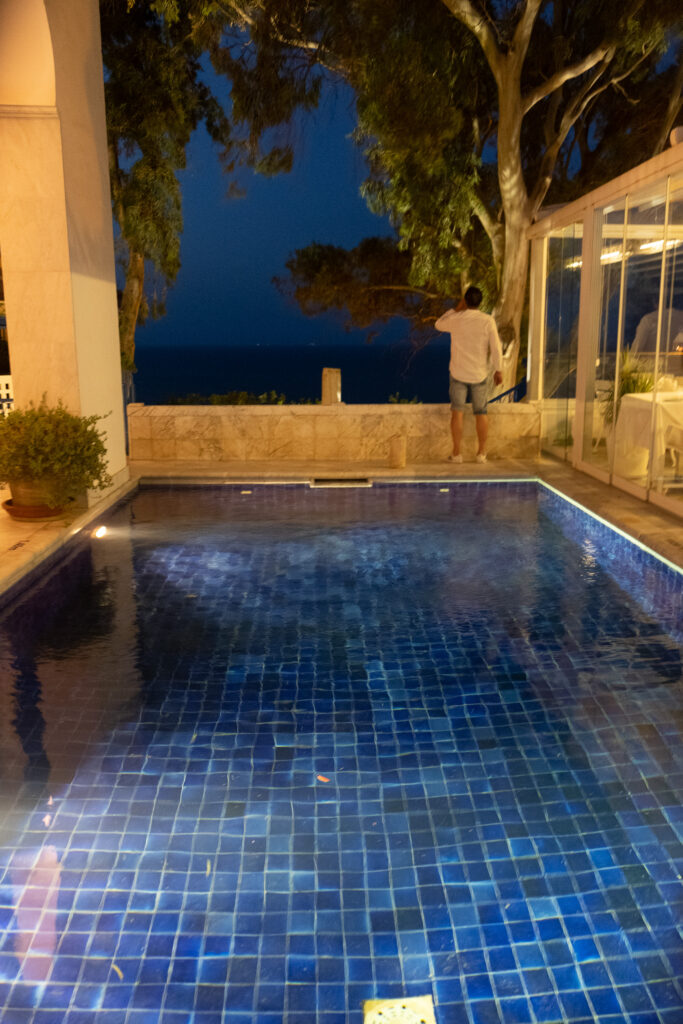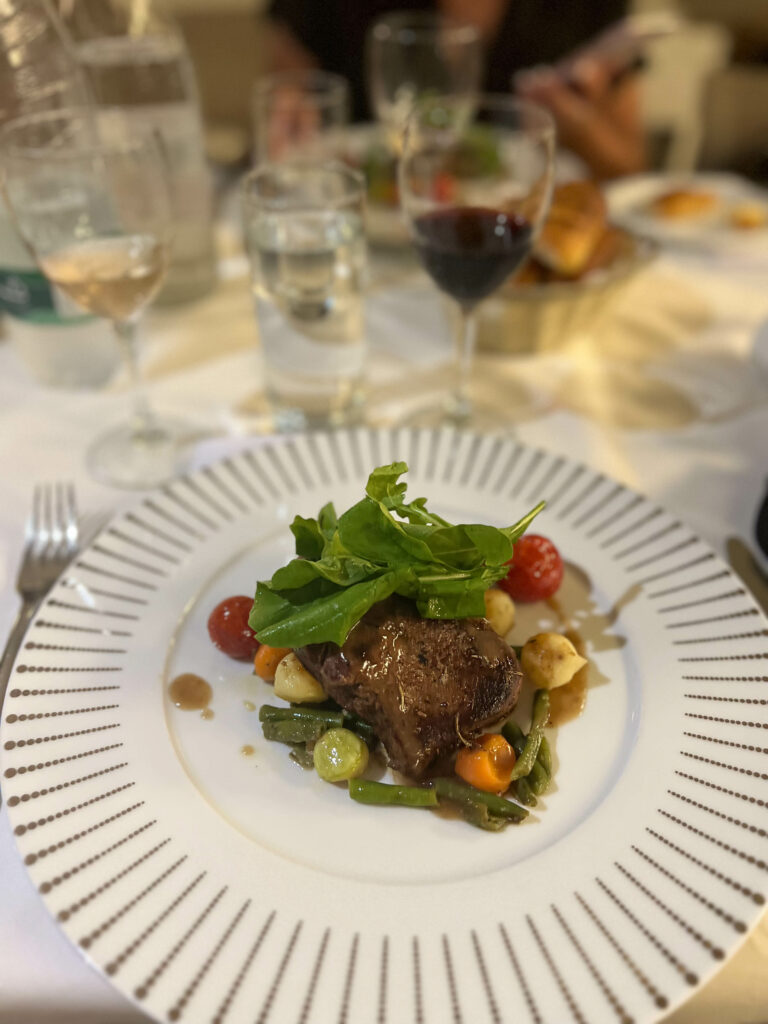 Despite missing out on the brick, I fortunately didn't go hungry. My Salade Mechouia, a delightful salad with grilled vegetables, also disappeared quickly.
Sidi Bou Said – small town, big impression!
We initially visited the town in the afternoon and managed a quick stroll through the narrow cobblestone streets before the sun set. But, it wasn't enough! Panic was evident in our eyes as we rushed around trying to capture all the scenes before sunset.
Fortunately, it didn't take much persuasion from our guide, Mohammed Meddeb, to plan a return visit to the town the next day.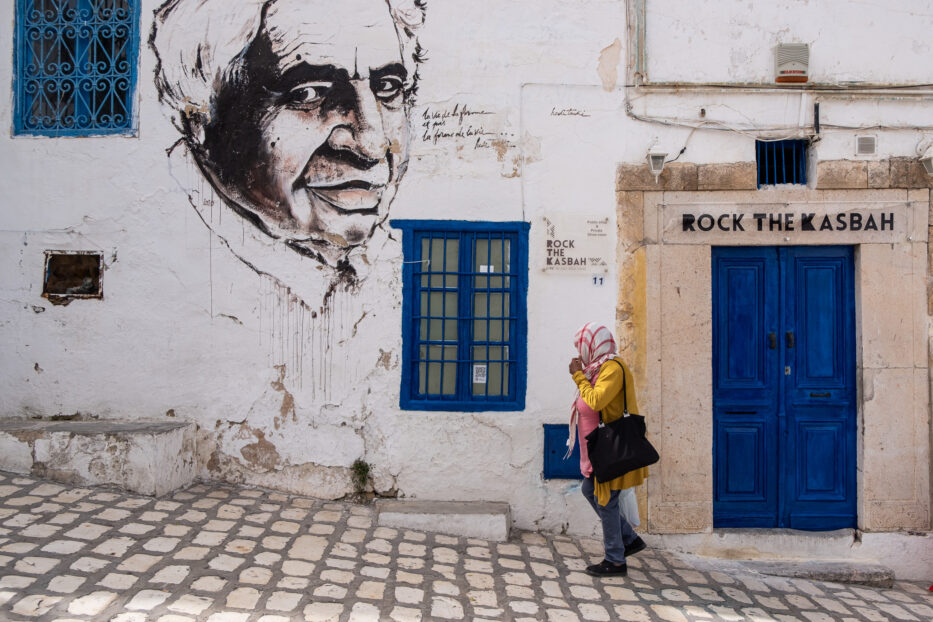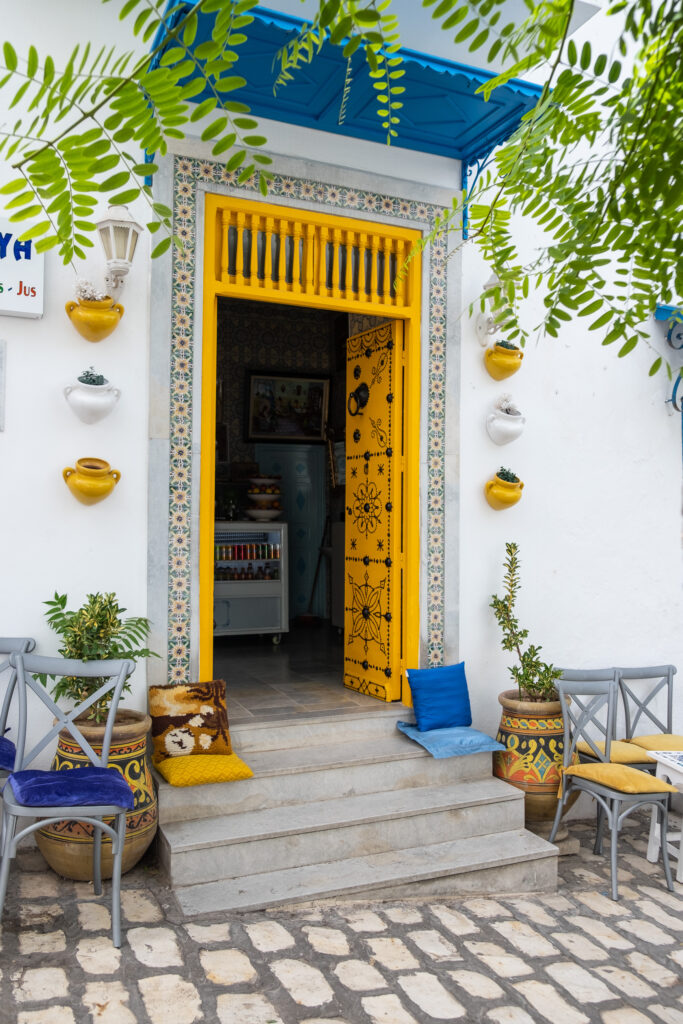 We woke up earlier than planned for an early morning in the little coastal town and wandered through the streets that had been so lively the evening before, almost entirely to ourselves. Highly recommended!
If you need a little pick-me-up amidst all the scenes, street vendors can tempt you with local specialties. Fried doughnuts (known as "sfenj," "Bambalouni," or "khfaf" in Tunisia) are a popular treat in Sidi Bou Said and can be bought on the street. According to those in the know, Bambalouni is where you'll find the town's best.
---
Arrange a photo safari in the narrow streets
One thing is clear: this town is a photographer's dream. Whether you want to capture street photos, house portraits, or get lost in the details, the subjects here are endless! The many beautiful doors are a popular subject. If you're looking for an activity in town, why not see who can find the most exquisite door?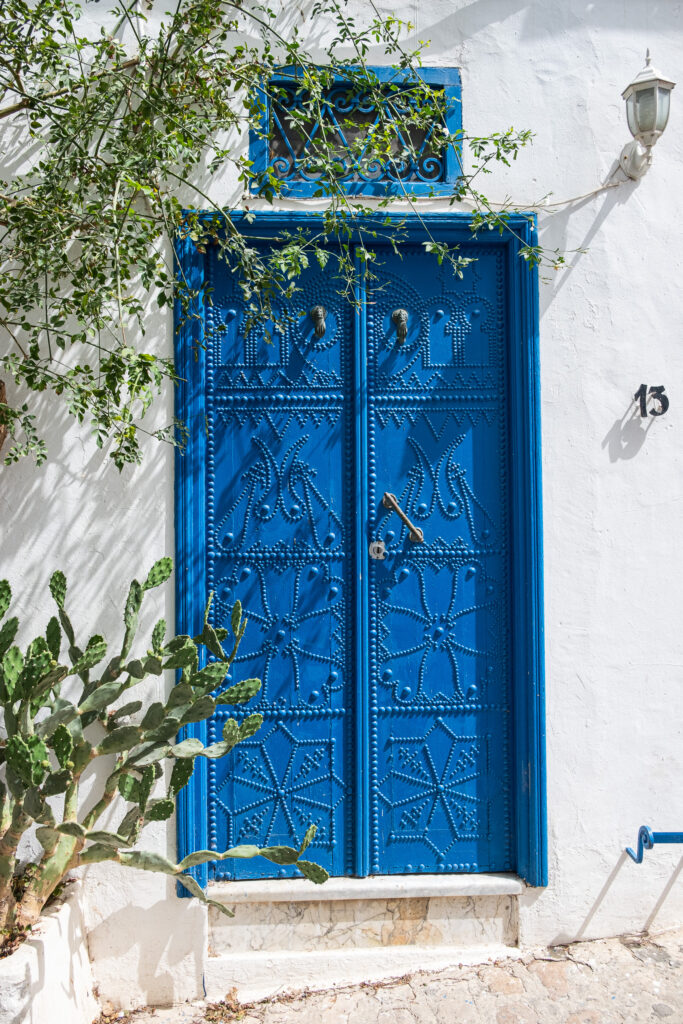 Sidi Bou Said is a fantastic town that should definitely be visited if you're in Tunisia. Its close proximity to the capital makes it a great day trip, but it's also a wonderful place to spend a few days just unwinding. You'll escape some of the hustle and bustle of the capital and enjoy a refreshing sea breeze. It's still warm and pleasant – just a bit less humid.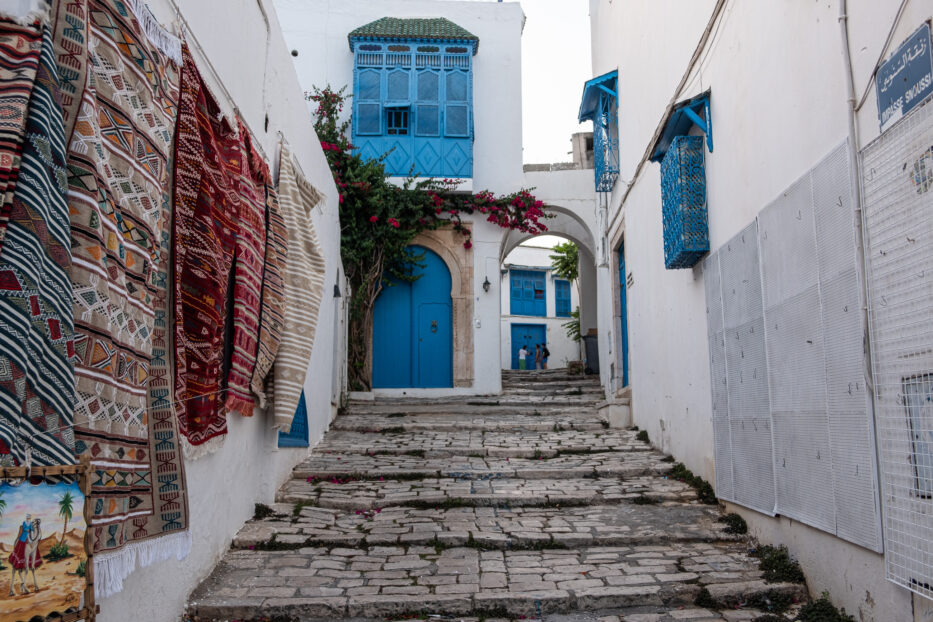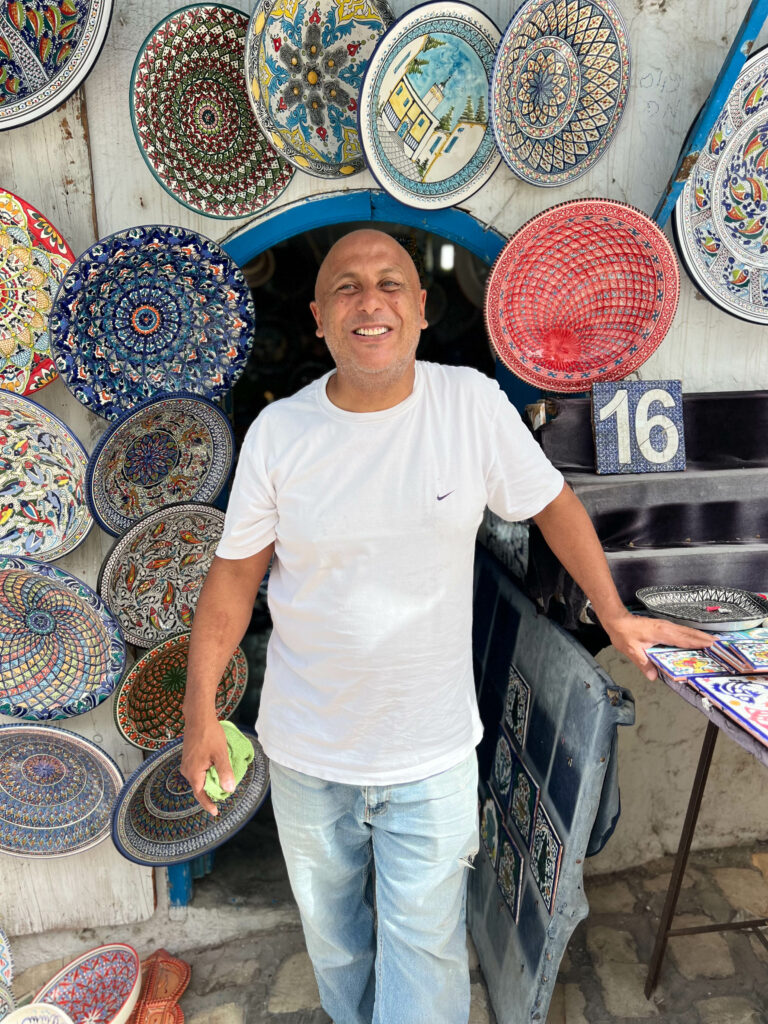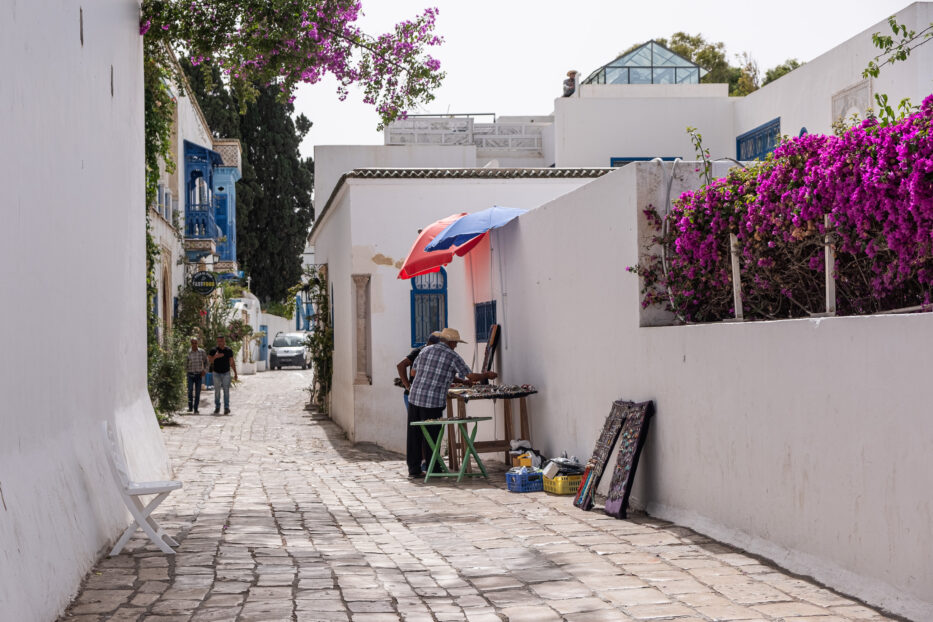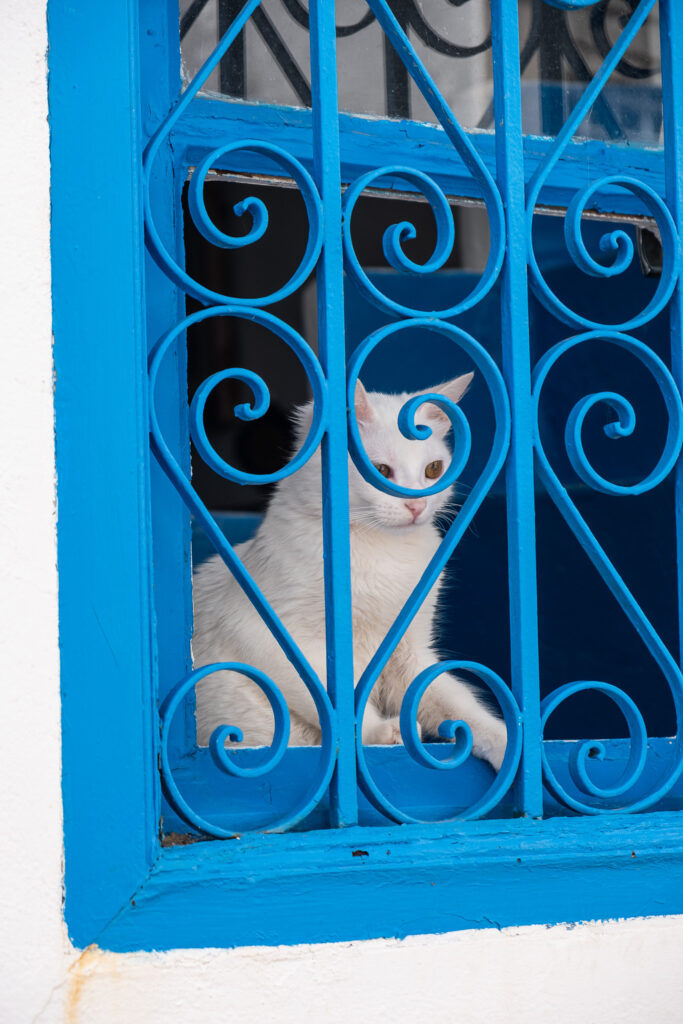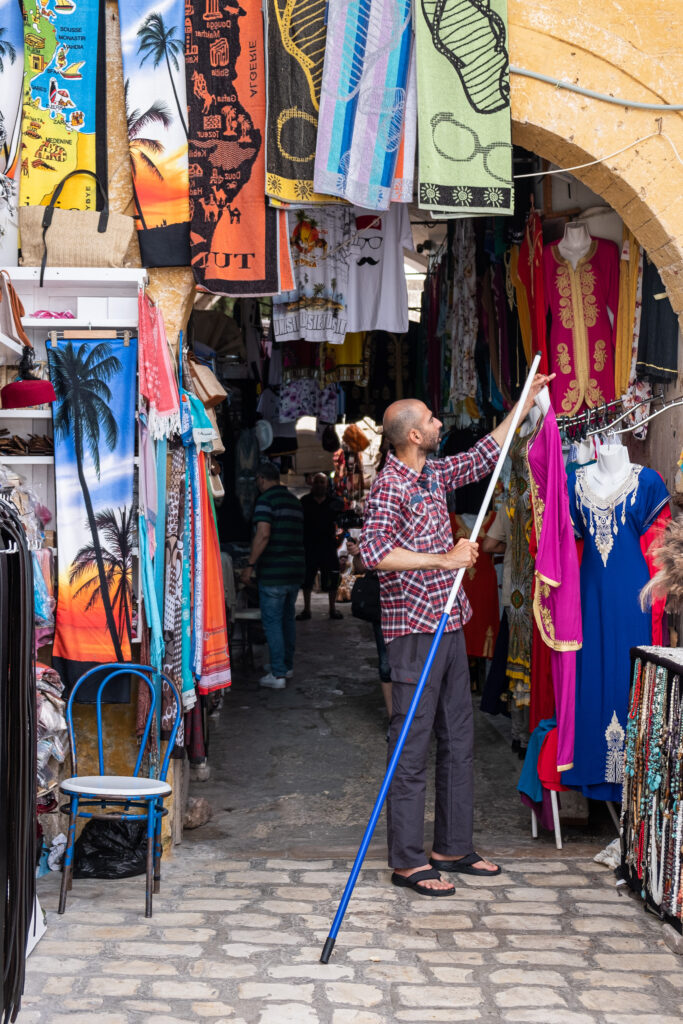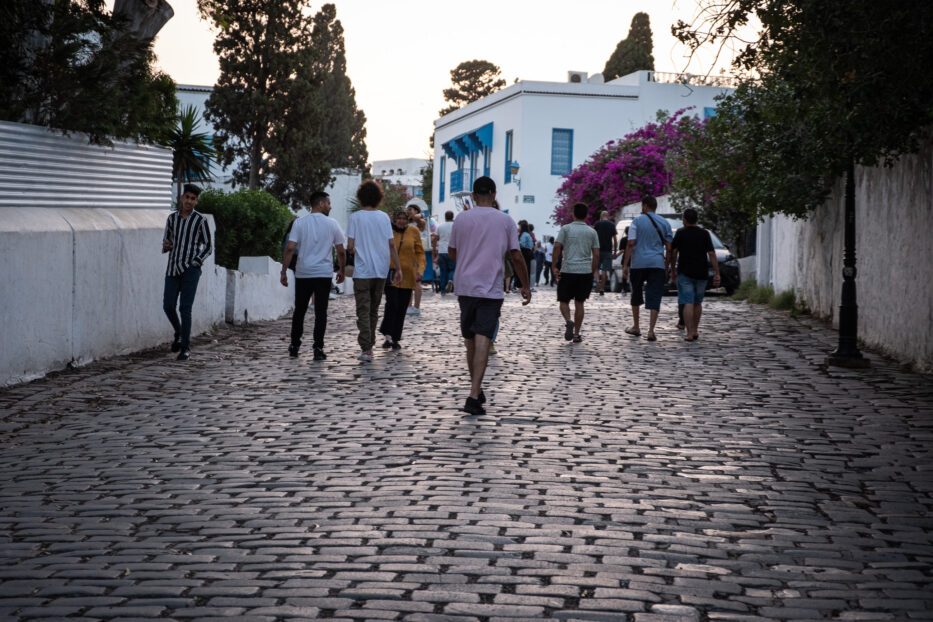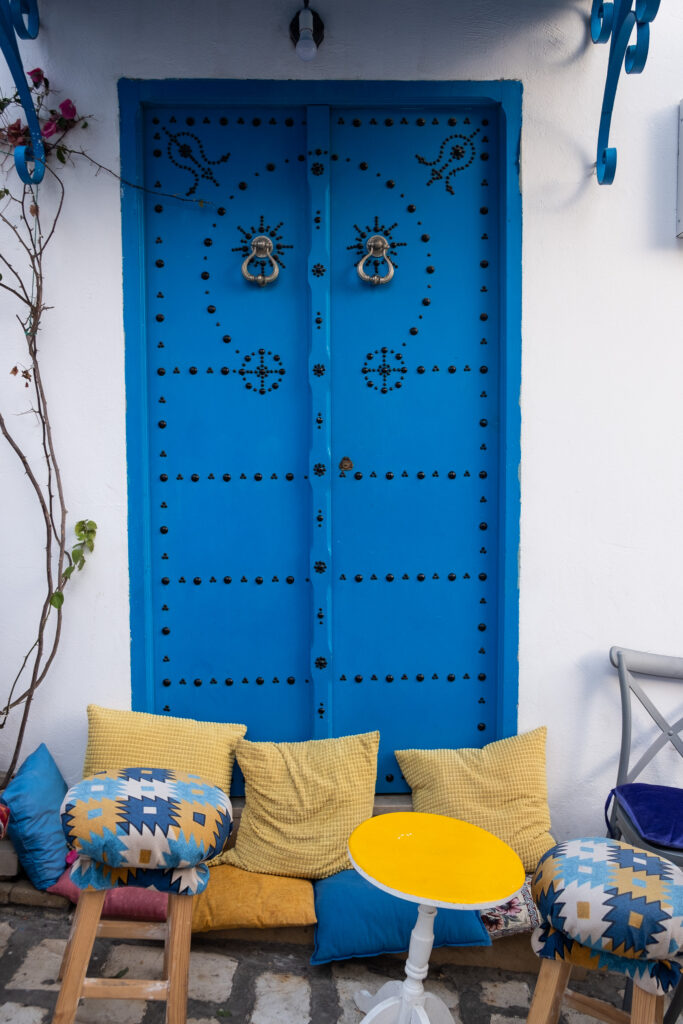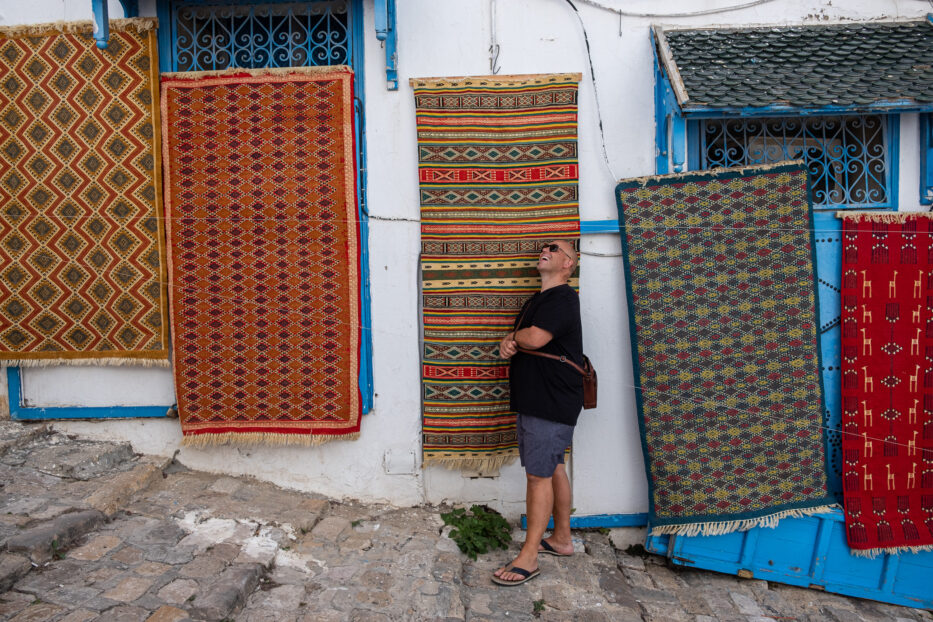 ---
About this post
This post is written after a sponsored press trip to Tunisia, in collaboration with DiscoverTunisia, but with no instruction of what to write afterwards. All things written are of course entirely based on my own experiences and are my own honest review.
---