I have just returned home from a press trip to Tunisia, and after gathering myself a little I thought I would share some of my first thoughts and impressions. The trip was on the inaugural flight with Nouvelair's direct line between Stockholm and Tunis, which started up on the 19th of June 2023. The plane goes directly each Monday, first from Tunis and then returning back.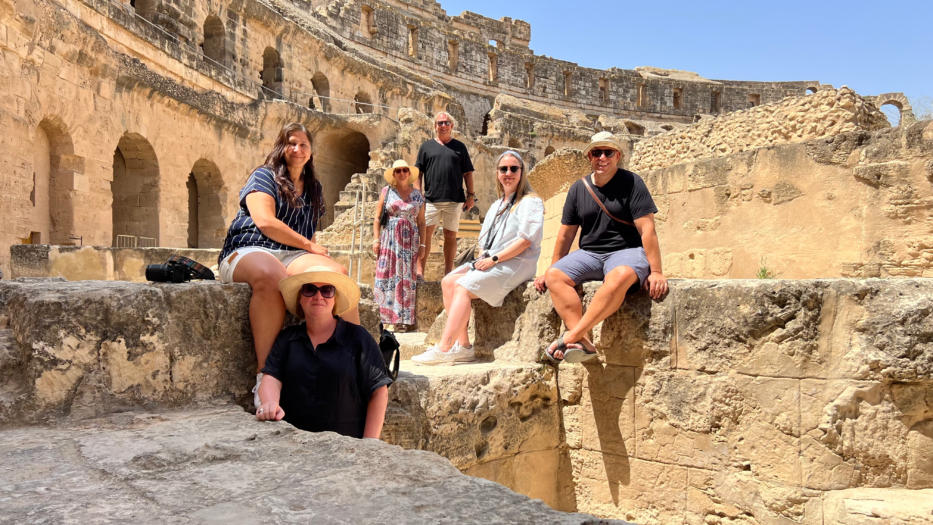 On this press trip to Tunisia, one of our focus areas was UNESCO world heritage sites. And Tunisia have several ones of these. I went together with a few other travel bloggers, which were all from Sweden: Daniela from Discovering the planet, Helena and Peter from FREEDOM travel, Göran from Discovering the planet, Petra from Pellas Inspiration and Nikolas from Twensa Elkol Official (not pictured). Also traveling with us was Mohammed Meddeb from Tunisiens Turistbyrån in Stockholm.
---
Tunisia as a destination
Tunisia is not a new destination for Scandinavians. Back in the 90's and early 2000's several airlines had direct flights to Tunisia, and I met a lot of locals in Tunisia who knew some Scandinavian language (in fact a surprising amount: enough to keep a conversation).
I had already been to Tunisia once myself, but as a child. I can promise you that UNESCO world heritage sites were not my main focus back then. No, my focus back then was to eat as much ice cream and swim as much as possible.
But during rough times in the early 00's the direct flights from Scandinavia stopped, and with that most of the tourism from these countries. In 2015 the government of Norway even advised against traveling to Tunisia. There are still a few areas in Tunisia you should avoid going to, but as long as you do that, Tunisia is now okay to visit again.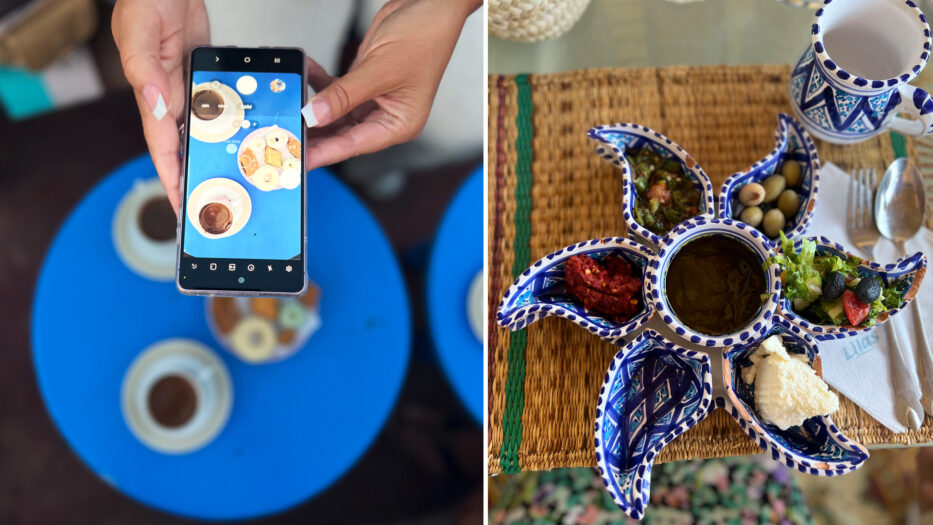 Several of the people I spoke with were surprised when they heard I was from Norway, and they all got very excited to hear about the direct flight from Stockholm running once again. It seems like Scandinavian tourists are popular among the Tunisians.
Although Tunisia is a muslim country in North Africa, it is influenced by European countries, and not as strict as some other countries. Alcohol is sold (at least in the bigger cities), they produce their own wine and many people wear a Western style of summer clothing.
The locals are friendly, but they are definitely more vocal and approaching than they would be in Scandinavia (but then again, where are they not?!) Although the sellers in the medina might approach you in a more intense way than you would experience back home in Scandinavia, most of them will let you be if you just say no and give them a smile. Oh, and prepare to haggle! The sellers enjoy having a good haggle with you.
---
A long press trip with no familiar faces
As soon as I saw the program for this trip, which I will share a lot more about later, I knew I had to say yes. Some keywords are, except for the UNESCO world heritage sites: medinas, fortresses, smaller cities, thalasso spa and golf.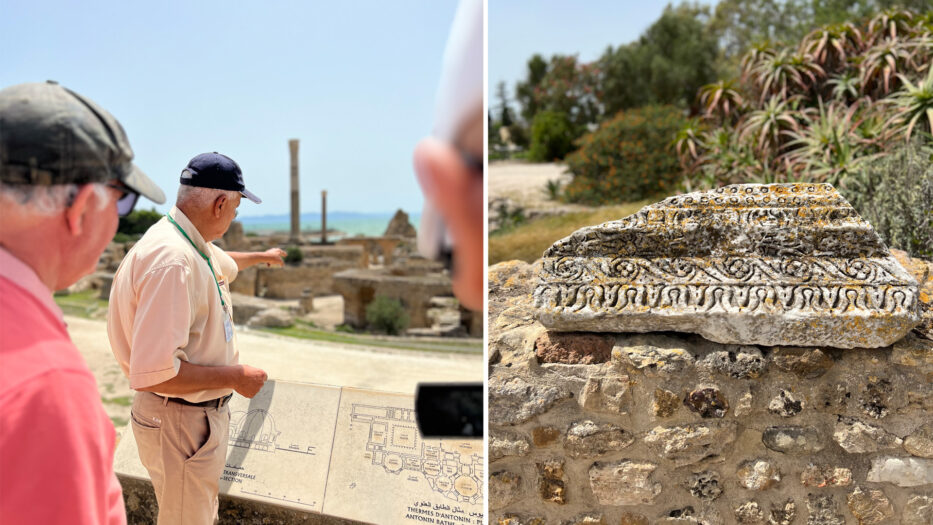 But I soon learned there would be no one I knew participating in this press trip. As a matter of fact I was the only Norwegian. I have traveled solo before, as you might have read about, but I have not traveled on a group trip before where I knew noone. In addition, this would be the longest press trip I had been to so far. An entire week! To be honest I was quite nervous.
What would the others be like? Would a week be too intense? Would it be enough time to be alone and recharge, yet not so much time that you felt lonely?
Turns out I had worried over nothing. Although everyone else participating was Swedish, and knew (or at least knew about) each other from before, I felt super welcomed and included from the first moment.
---
The flight
The flight itself was something else. After it first being delayed, and everything nearby at Arlanda airport being shut for the night it was finally time to board. The flight was.. Interesting. I thought I would share a few things you might want to know:
Usually people tend to bring 1 carry-on, maybe 2. On this flight however, it seemed like almost everyone had brought around 8 pieces with them, as they desperately tried to Tetris their suitcases, backpacks and whatnot into the overhead storage bin. If you bring any delicate items in your hand luggage you might want to keep it underneath your seat.
The in-flight menu is not very big. A couple of tuna salads and some noodles plays the role as the more "filling" items on the menu. No meals were served during the flight. We all know traveling is tiresome and stressful already. I therefore think this is worth mentioning: bring snacks or a meal with you, or eat a larger meal before you board to avoid getting hangry.
On our way to Tunisia the bank terminal on board was out of order. The flight only accepted Euros, oddly enough, as neither Sweden nor Tunisia use Euros as their local currency. However this seems to have been a problem on the first flight only – on our way back the card machine was working. I would advise to keep some smaller Euro notes on you just in case anyways.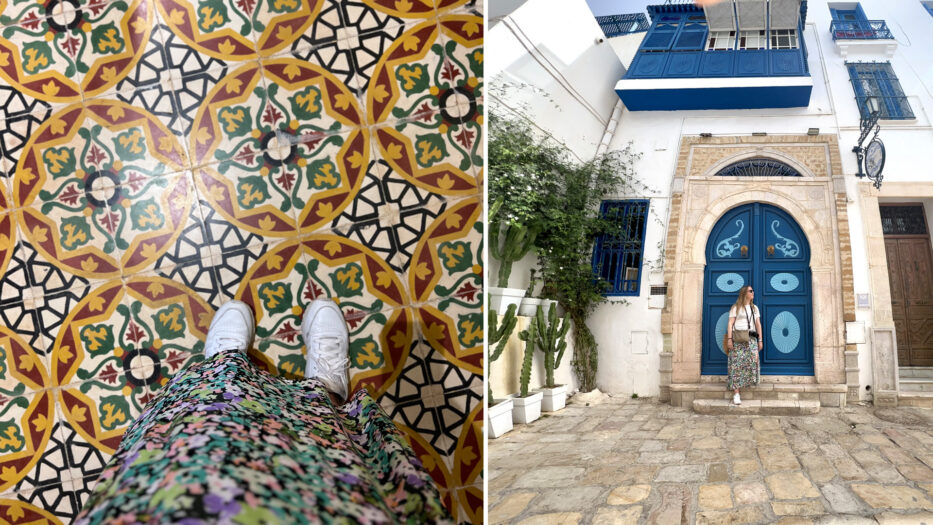 #traveltips: always make sure to keep some small notes of US dollars or Euros in your passport – you never know when they might come in handy.

Several people clapped as we landed in Tunis (I dunno if that was because it was the first flight, or if that's still a thing).

As soon as we landed, with the plane still taxing, people jumped out of their seats to start hunting down their baggage.
---
Traveling to Tunisia from Norway
There is no direct flight between Tunis and Norway. Norwegians can fly into Stockholm, Sweden, and then catch the direct flight with Nouvelair. From 26th of June Norwegians can also fly into Stockholm to travel to Tunisia with Apollo. I'll keep my fingers crossed for a direct flight between Norway and Tunisia soon!
The direct flight from Stockholm to Tunis with Nouvelair takes about 3,5 hours
Norwegian citizens does not need any VISAs for travels to Tunisia
Make sure all your vaccinations are up to date before traveling to Tunisia
There is no roam like home in Tunisia. Get a local SIM-card, they cost next to nothing and allow you to use SoMe/maps etc as you do at home. I got mine in a shop called Orange.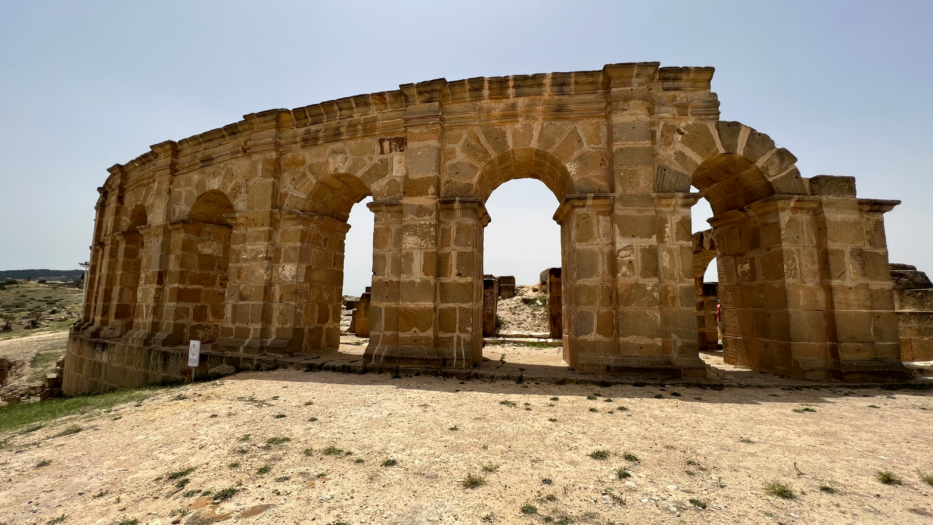 Tunisia – a few facts:
The capital of Tunisia is Tunis
Tunisia has about 11,89 million inhabitants
The local currency is Tunisian dinar
Tunisian time is GMT +1 (1 hour behind Norway)
Country code for phone calls is +216
For updated current travel advice to Tunisia, please see here.
---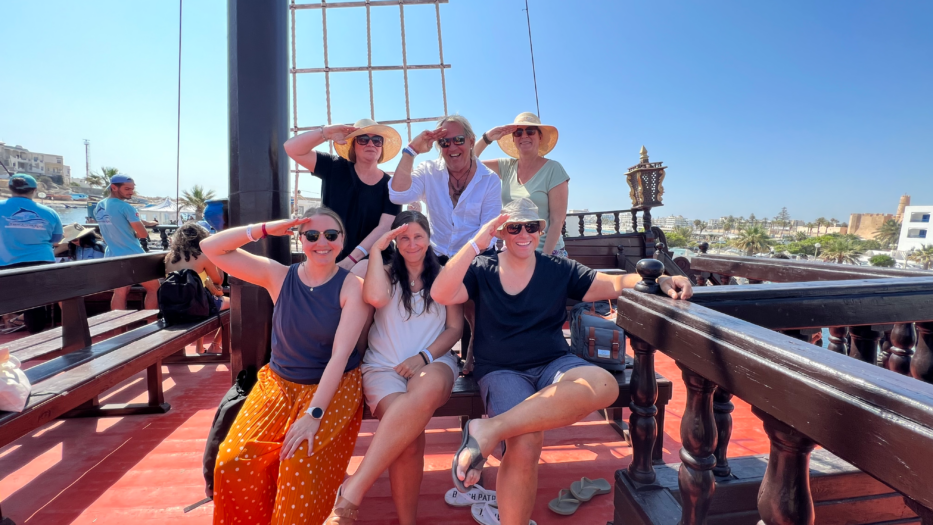 Have you been to Tunisia yet?
---
ABOUT THIS POST
This post is written after a sponsored press trip to Tunisia, in collaboration with DiscoverTunisia, but with no instruction of what to write afterwards. All things written are of course entirely based on my own experiences and are my own honest review.
---