Endless amounts of colourful, beautiful street art, 16 operative funiculars, loads of lovely lookout posts and the most important harbour of all of Chile? That's Valparaíso quickly summed up for you.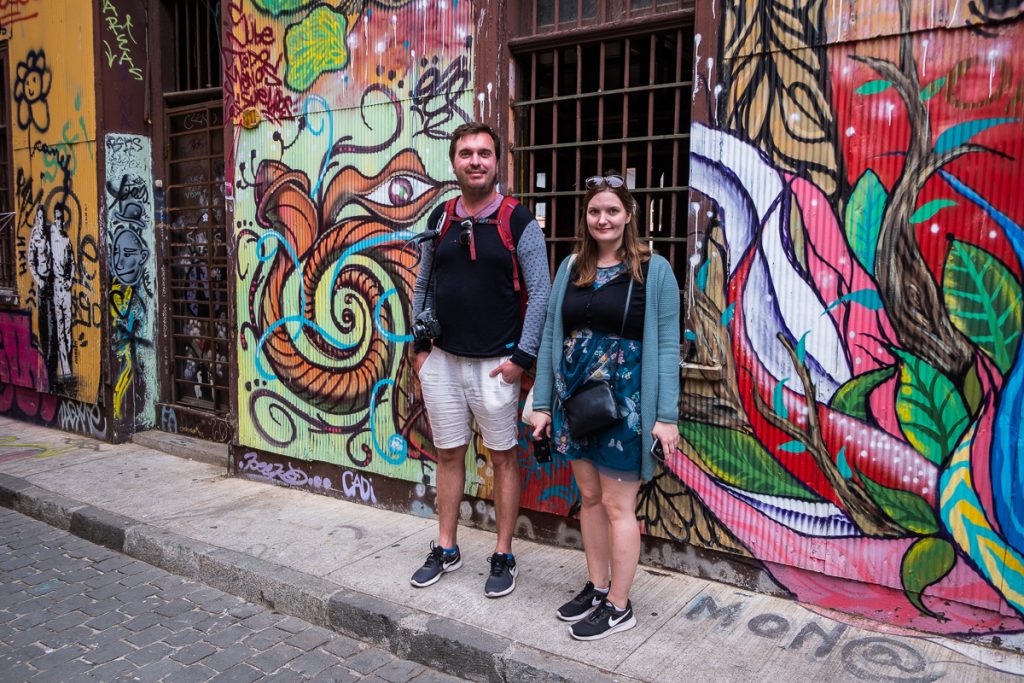 About two hours drive from Santiago, the capital of Chile, lies a harbour town called Valparaíso. As Santiago lies inland, Valparaíso quickly became the most important harbour of Chile. The city is also known as "The Jewel of the Pacific".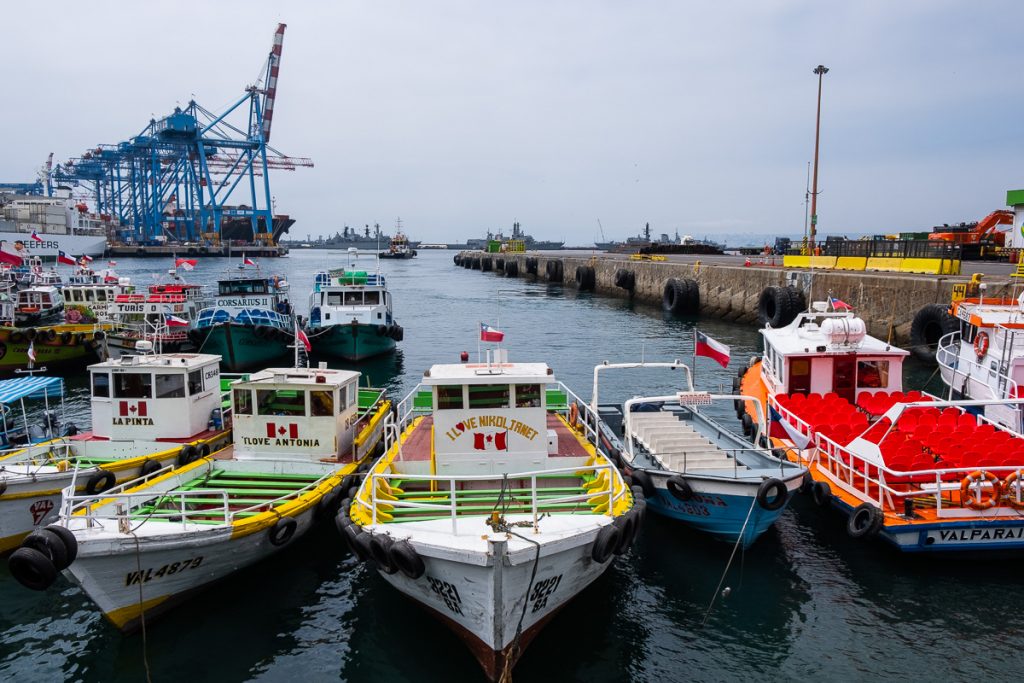 Valpo is known for its colourful buildings and street art. The historic quarter of the city is listed on the UNESCO World Heritage-list.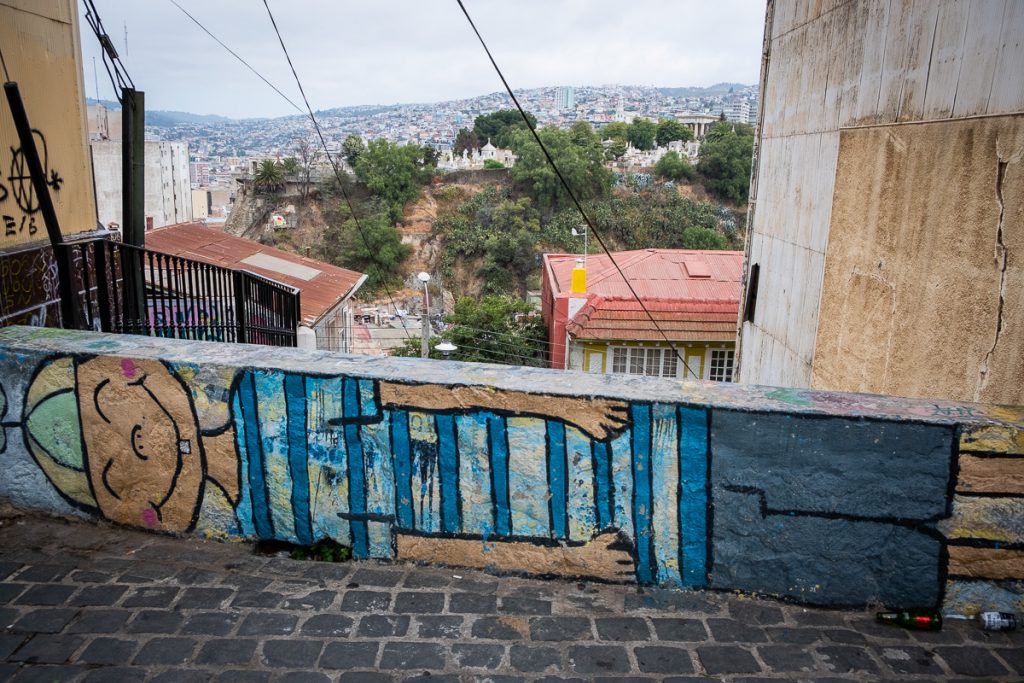 Valparaíso is built upon dozens of steep hillsides. You can catch one of the many funiculars to reach the top (which is where you'll find most of the street art). An incredible city which will appeal to anyone who loves photography, street art and colours!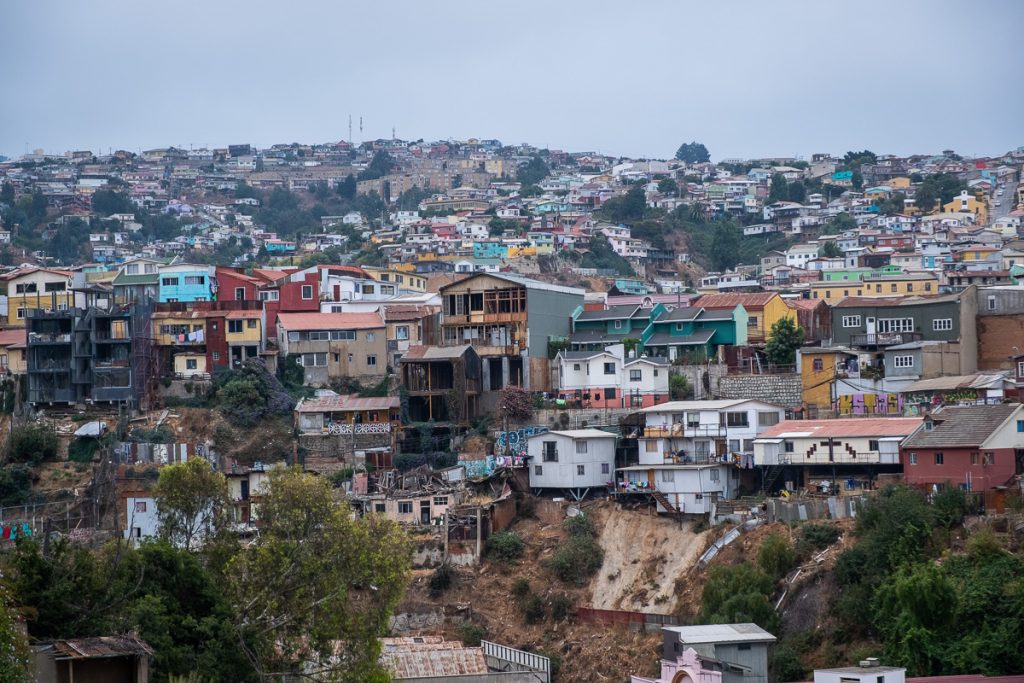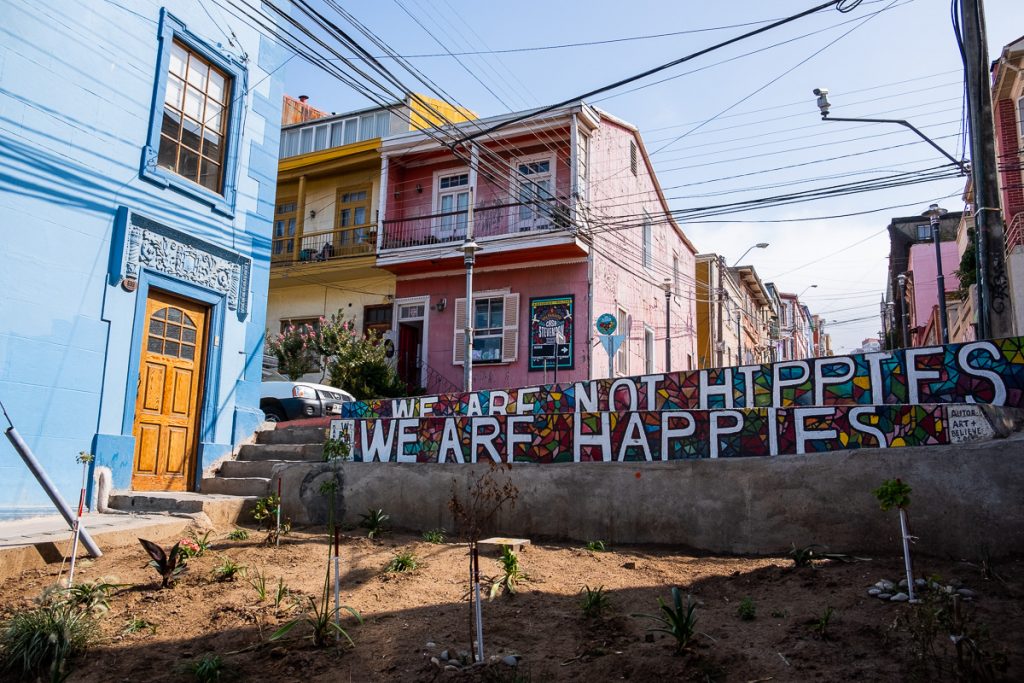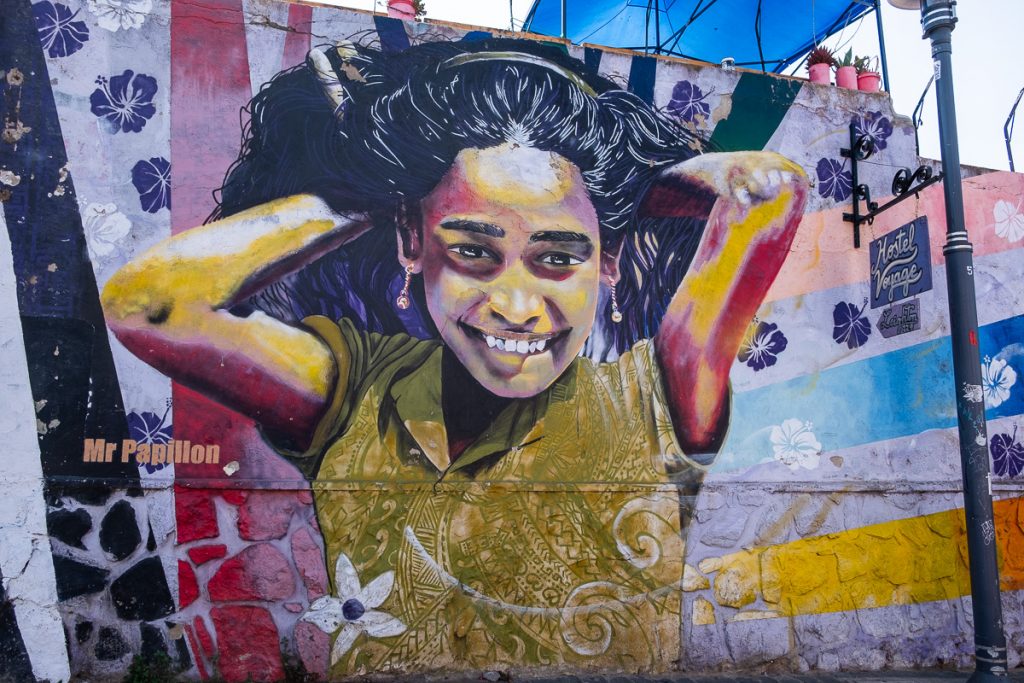 We visited Valparaíso as a day trip going both in and out from Santiago, catching the bus both ways. Many people combine visiting Valparaíso with visiting the city of Viña del Mar. This was originally our plan as well.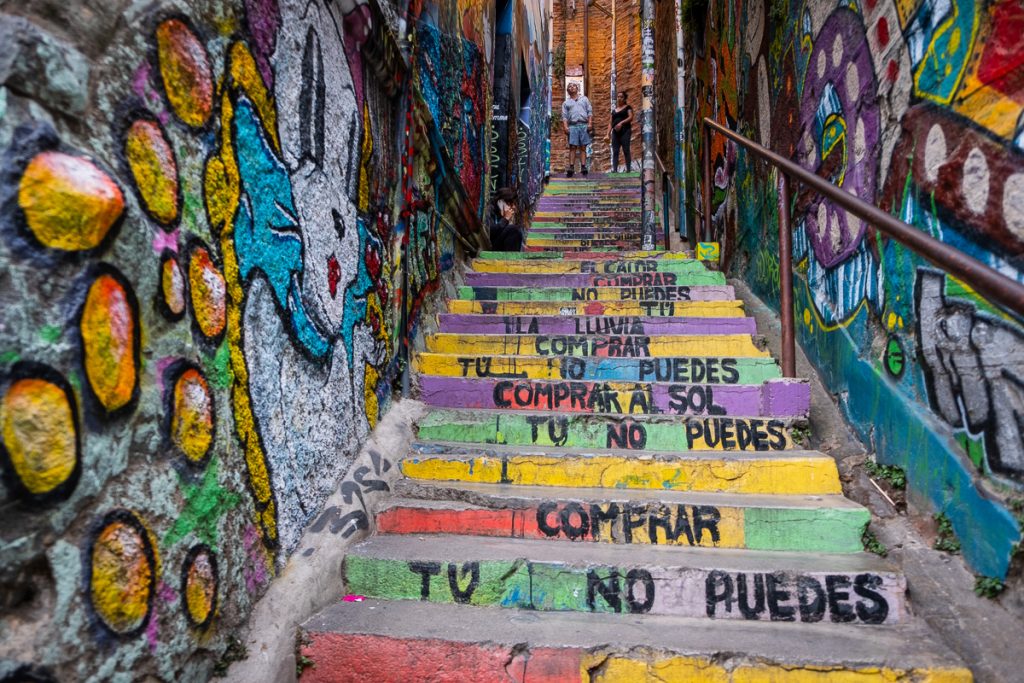 However, we ended up spending our entire day just in Valpo, being three people equipped with cameras and a "more than average"-interest for photography.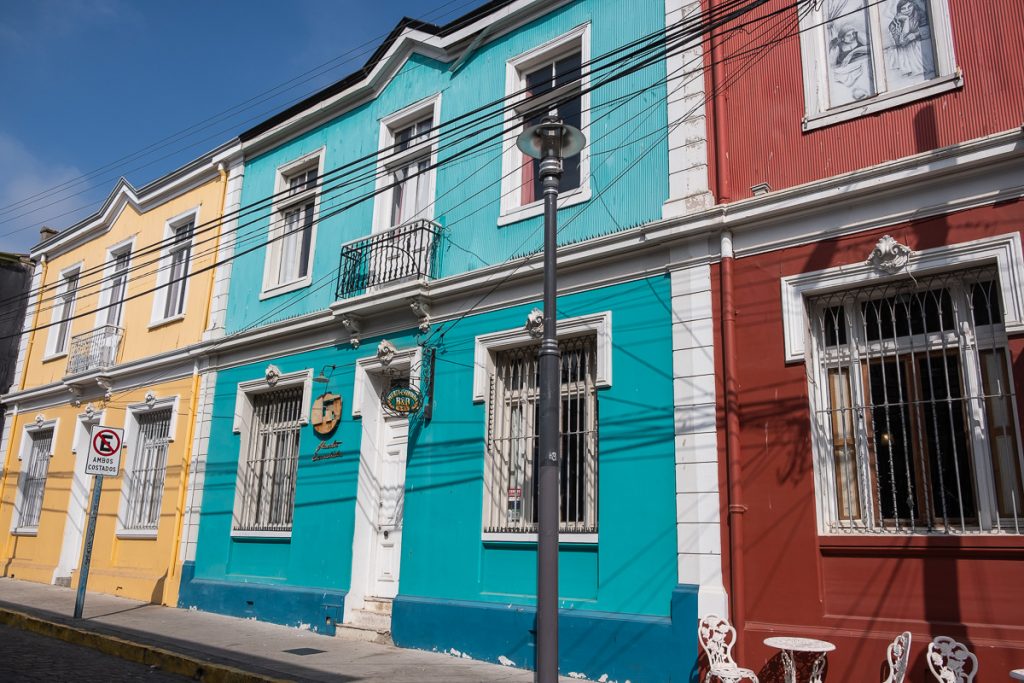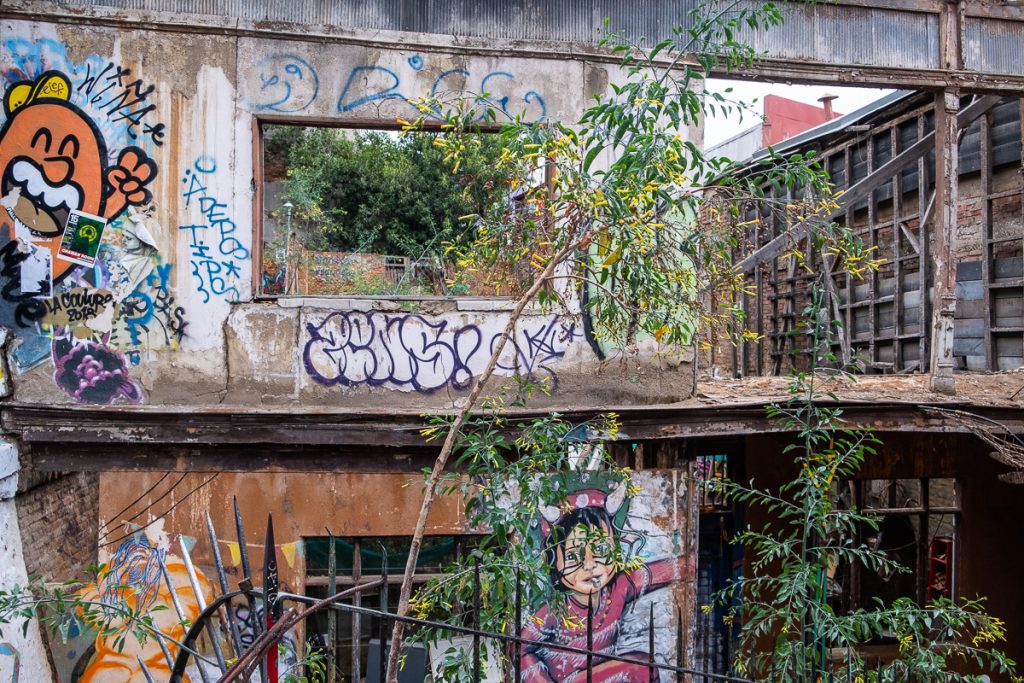 Downtown Valparaíso
Besides from the funiculars, the street art and the lookout-points, you can go for a nice walk through the city. The bus stops at the opposite end of Valpo, so we ended up walking through it upon our arrival.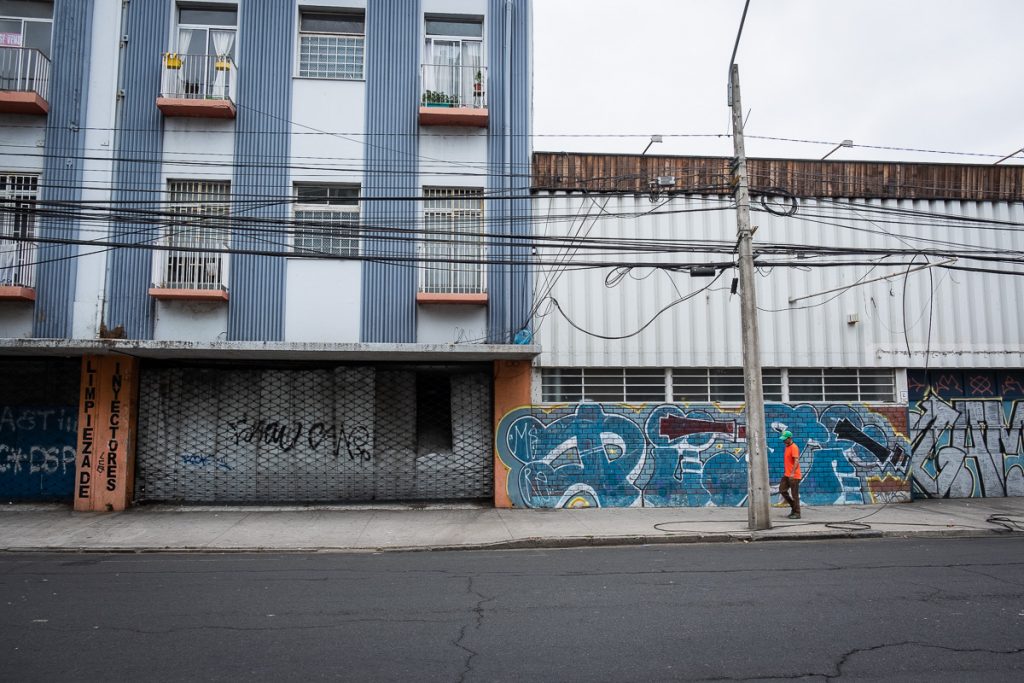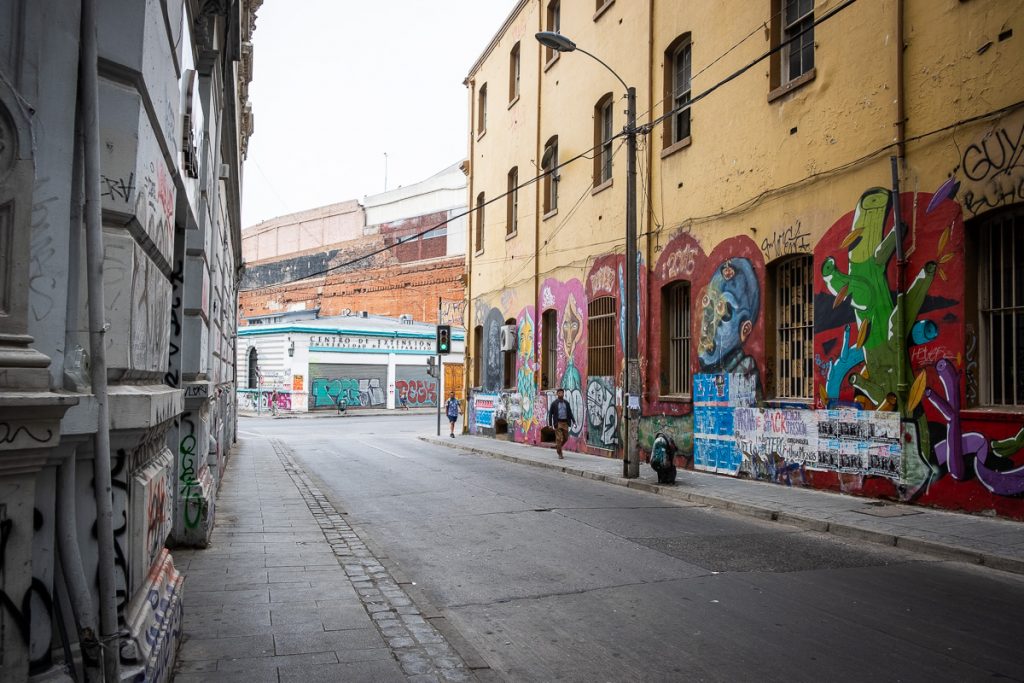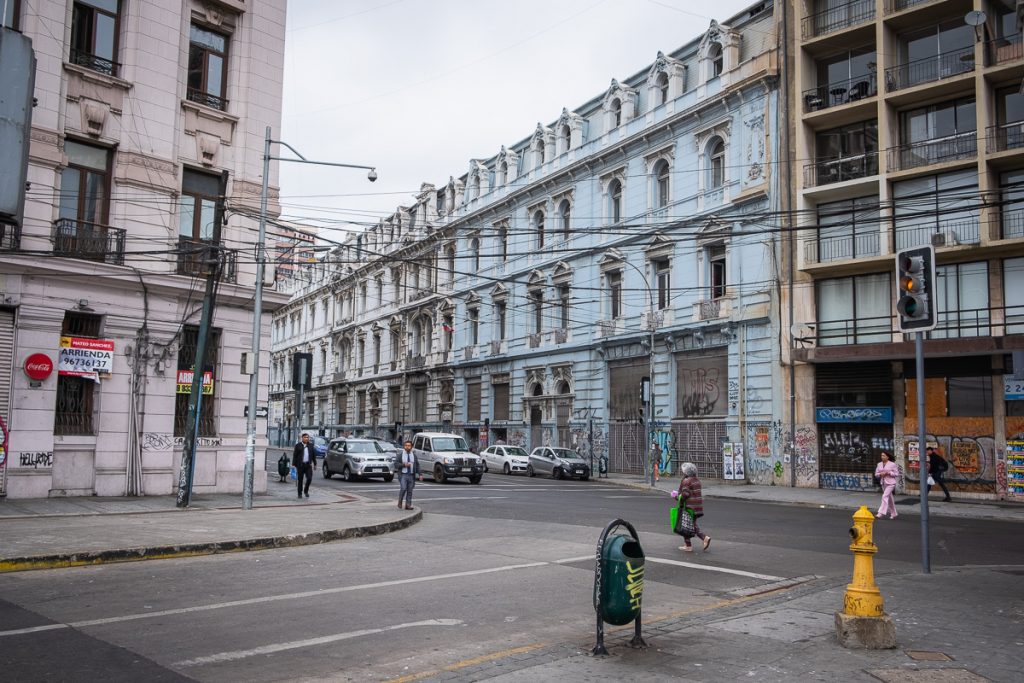 Colourful Valparaíso
There's also arranged free walking tours in Valparaíso that you can participate in. There's also several markets for shopping, delicious ice cream and local cuisine to be eaten. In the harbour there's no shortage of options to see the city from a boat (something I have to admit we did not do, as we were too eager to start photographing the street art).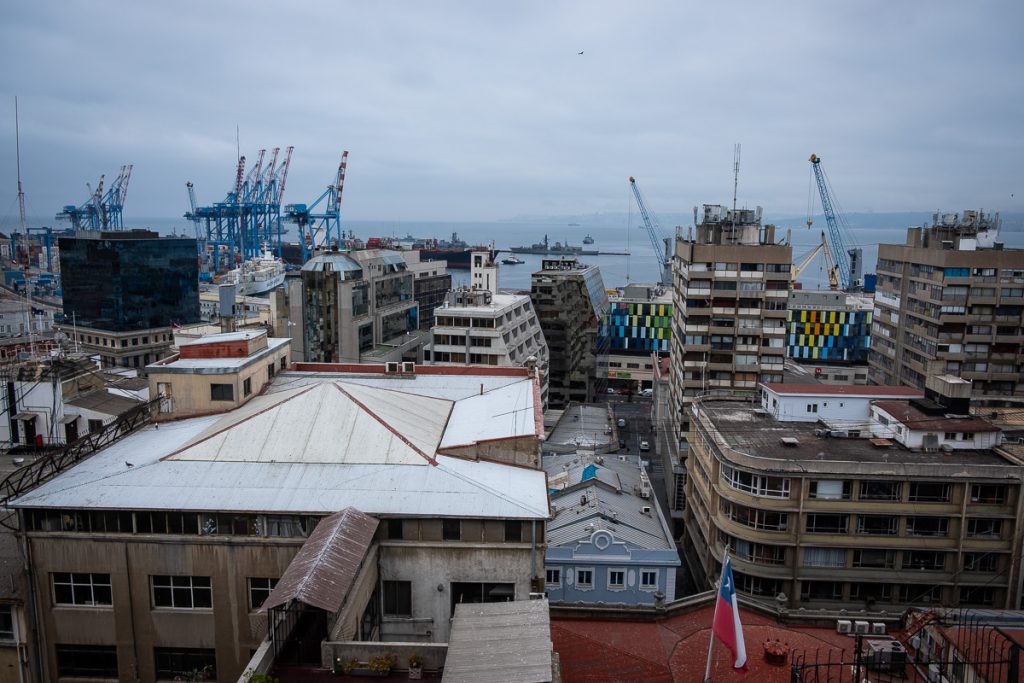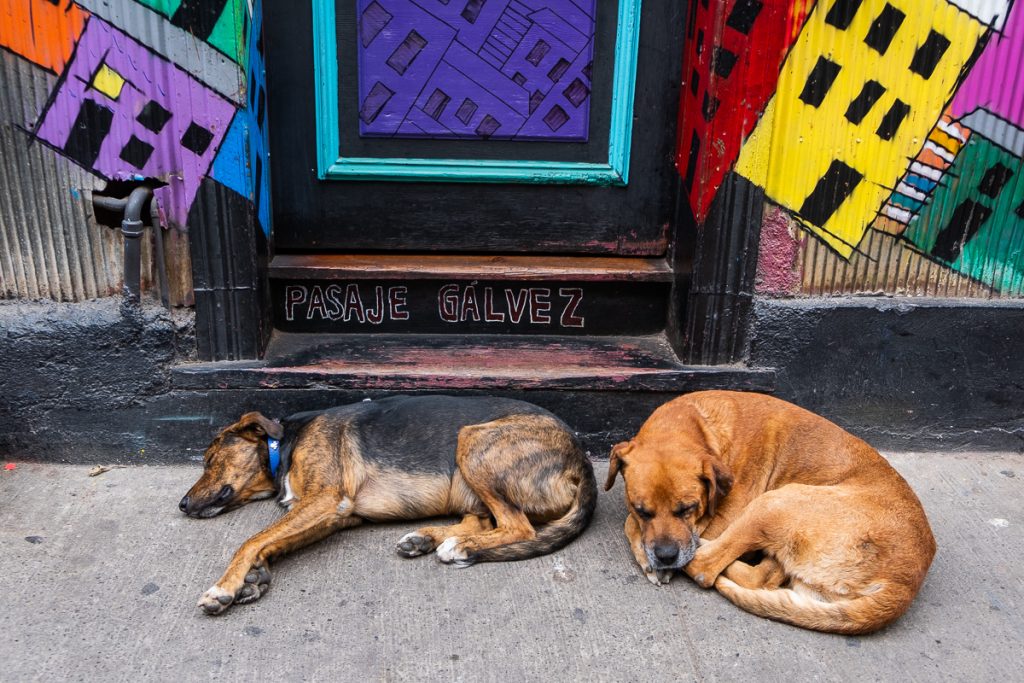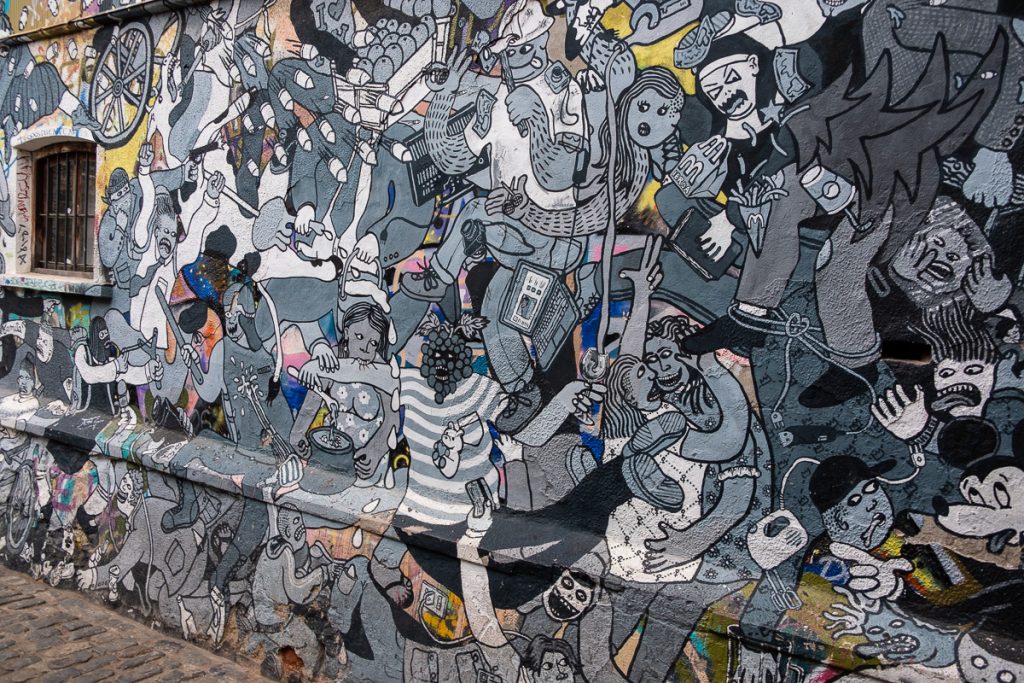 Valparaíso in numbers
Price per person for bus ticket to/from Santiago: 9800 CLP / 14.77 USD / 126 NOK
Travel time: About 2 hours each way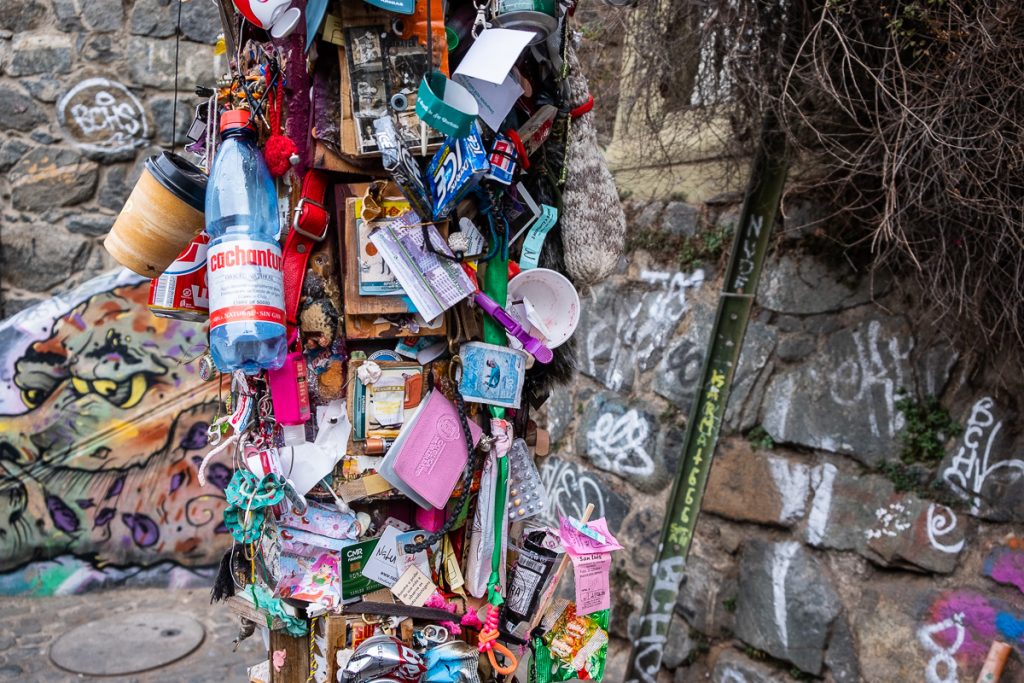 Inhabitants: 1.539.852 (2002)
Operational funiculars: 16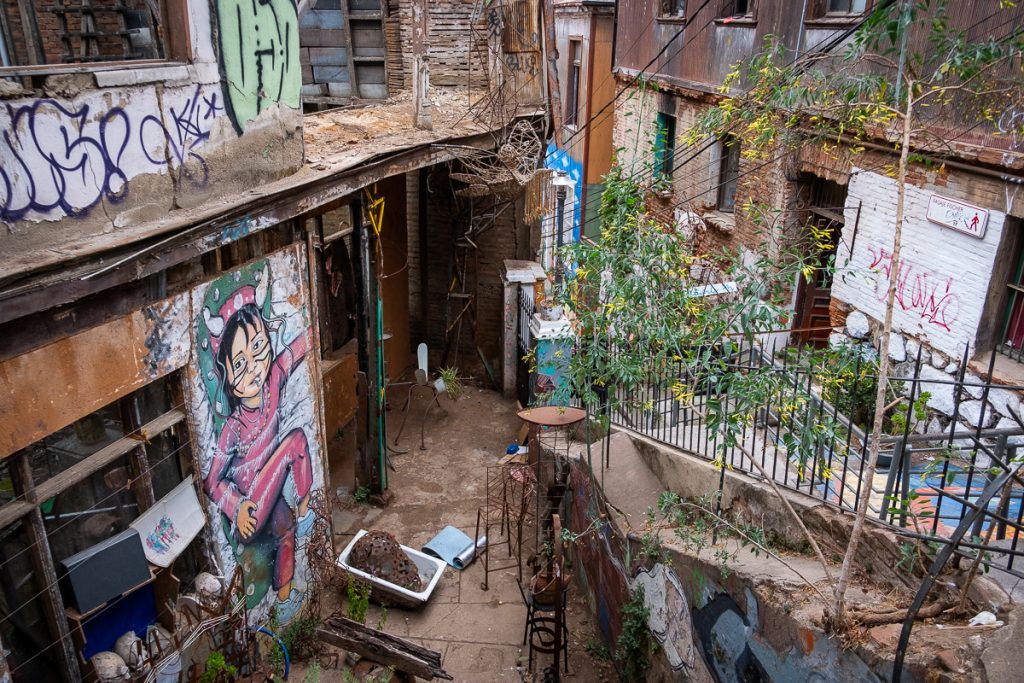 Have you visited any colourful cities? Which ones?
---