Cascais is located about an hour by train outside of Lisbon. This gorgeous, traditional fishing village is definitely worth visiting if you find yourself in Portugal. Here you can spend some quality time at the beach, eat Portuguese food and watch the majestic nature at Boca D'Inferno.
Our train to Cascais departs just on time out from Lisbon, and I watch the city disappear behind me outside the window. I lean back in my seat and pick up my book. The gorgeous view outside keeps distracting me though – soon we have a premium view of the sea passing just outside the window.
A mere 60 minutes after departure we find ourselves at the platform at Cascais train station. A gentle breeze greets us. We've reached our destination.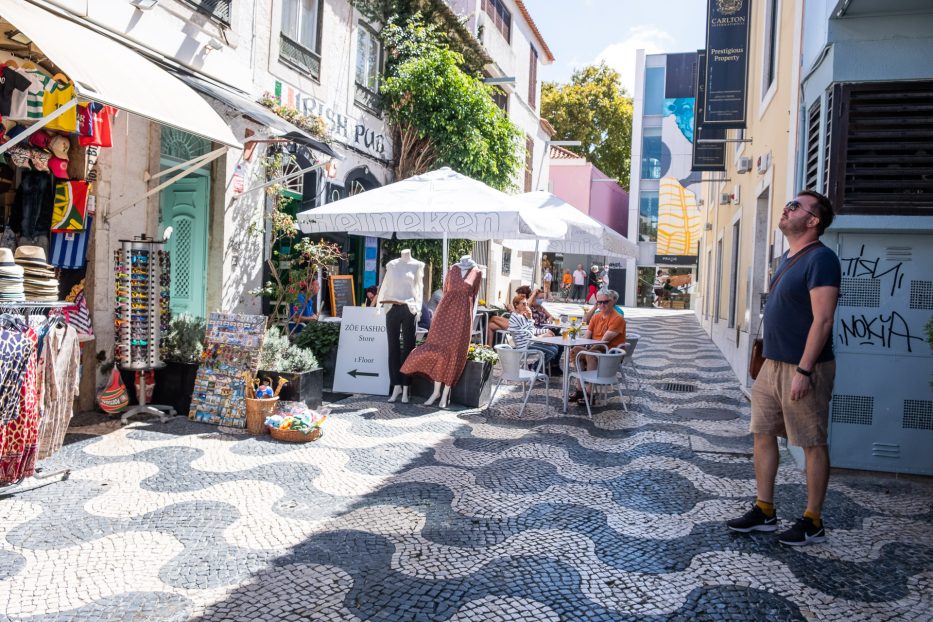 ---
The traditional Cascais
Cascais was traditionally the summer residence for the rich people of Lisbon. As of today it's one of the richest areas in all of Portugal, and it's famous for being a rather expensive city.
Despite this, it's still a popular destination both for Portuguese and foreign tourists, who might want to escape the heat of Lisbon or simply go for a swim at one of the beaches.
Some even refer to Cascais as "the French riviera of Portugal", and I definitely think it has some of that glamorous coastal "swung" to it.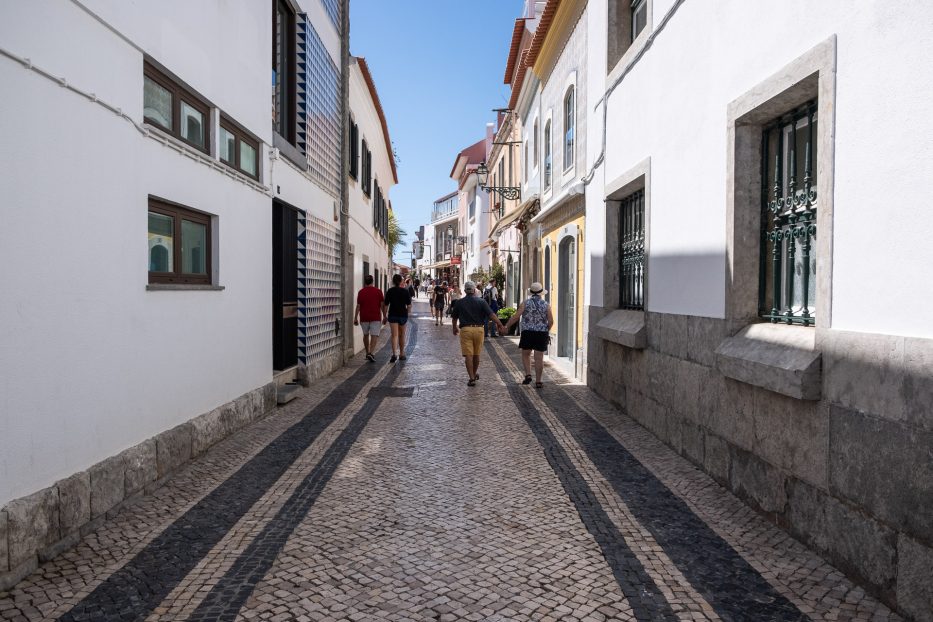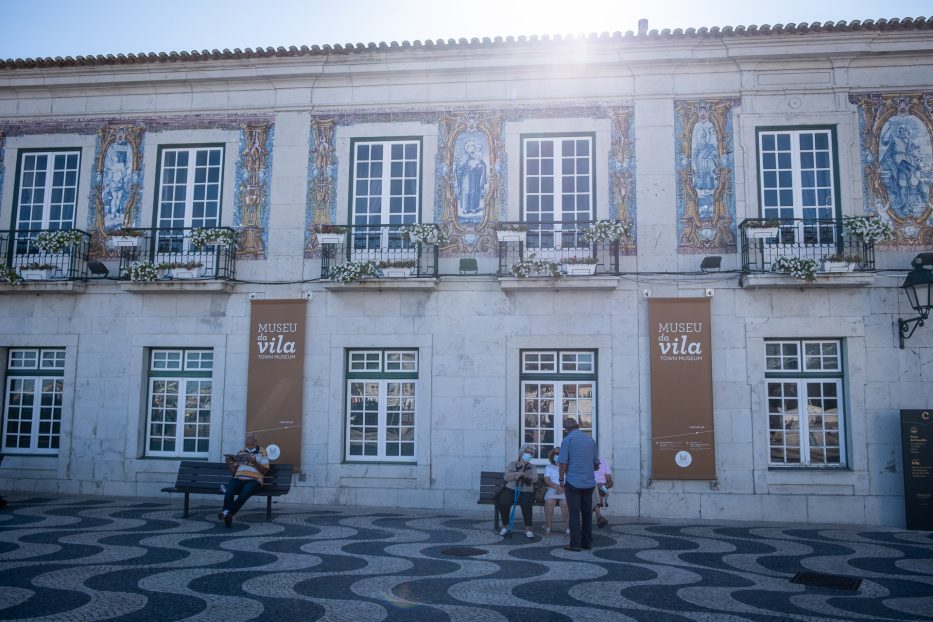 As Cascais is a coastal town, it does not usually experience the most intense heat which you might get in Lisbon. This however does not mean it's usually cold – you might even be able to go to the beach between the months of May and September.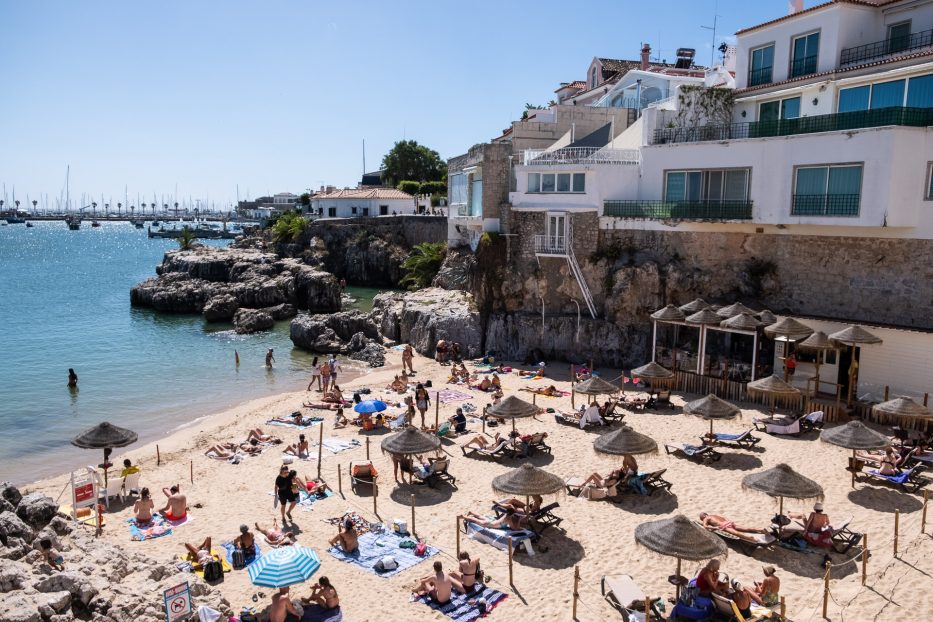 ---
The modern Cascais
Despite being only 25 km away from Lisbon, Cascais has managed to keep a lot of its "old school" charm. Cascais combines a perfect mixture of new and old, and the city of Cascais consists of several pedestrian streets, filled with restaurants, bars and small shops.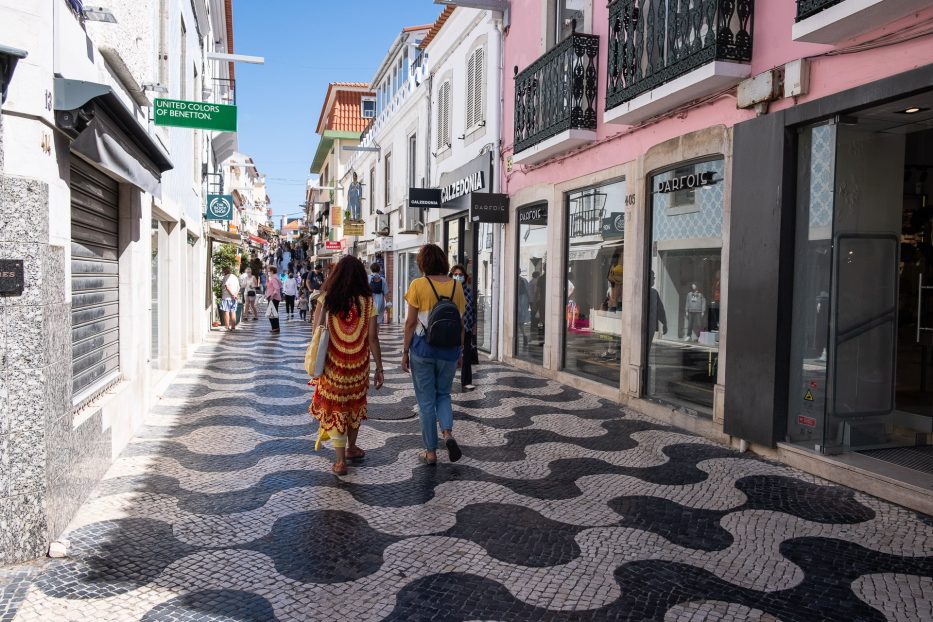 Today, the modern Cascais is famous to many for the Estoril casino, for its many luxury hotels, tennis and golf courses and for its many yachts. But of course, it's also known for the its gorgeous beaches.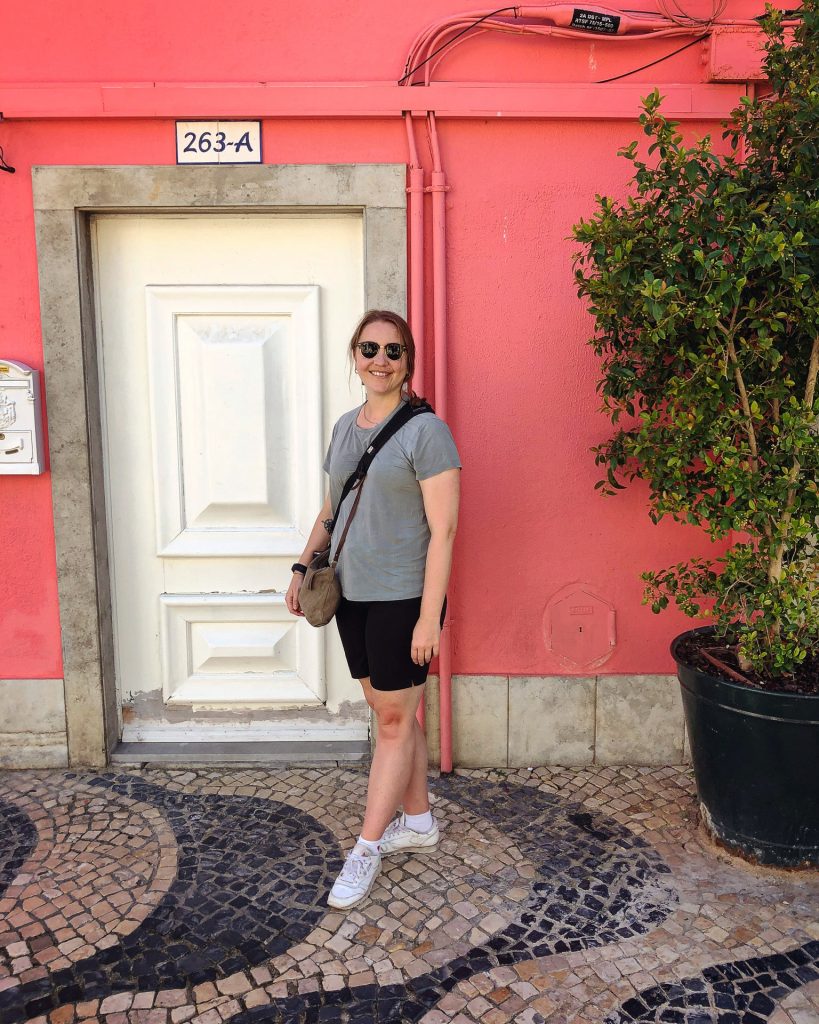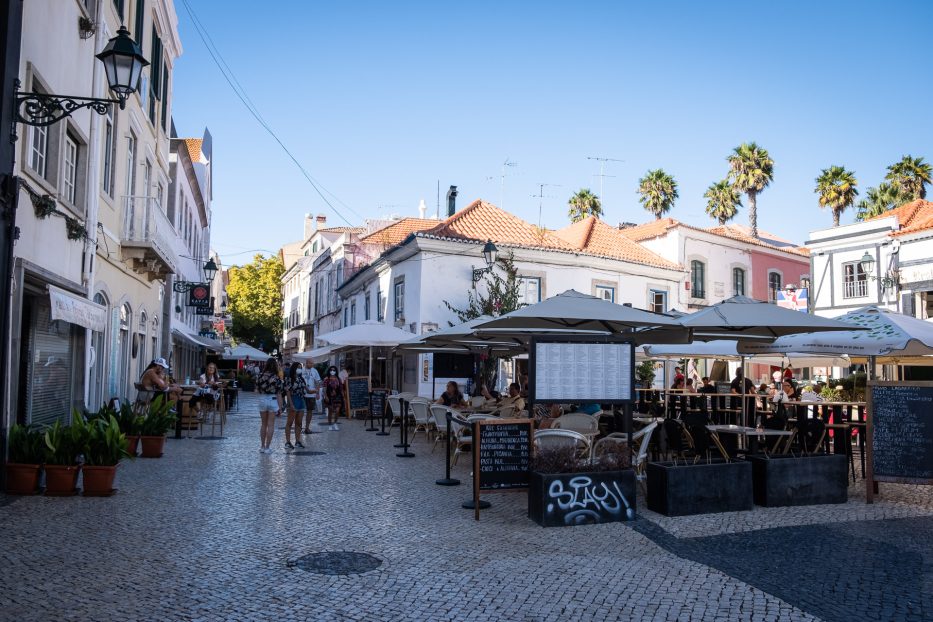 A few things to do in Cascais:
Cascais is a great place if you want to do things, but also for just laying on the beach and reading a book. Filled with art galleries, small shops and several tourist sights, Cascais can be done both as a daytrip and a place worth visiting for longer, if you have the time.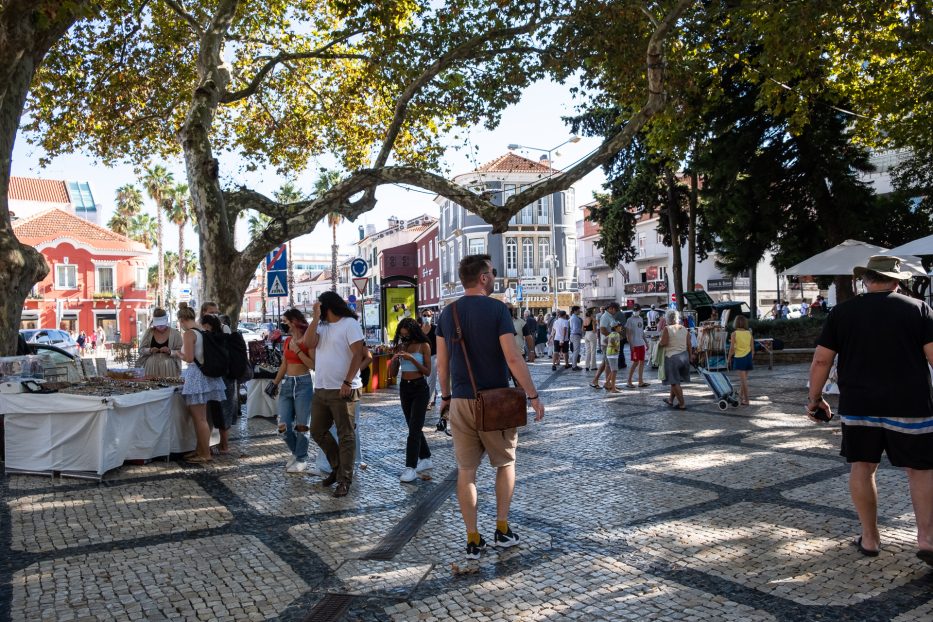 A stroll around in the labyrinth of cobblestone roads, an ice cream or a drink on a sidewalk café, a trip to the beach and then dinner consisting of traditional local fish would be a perfect day spent in Cascais.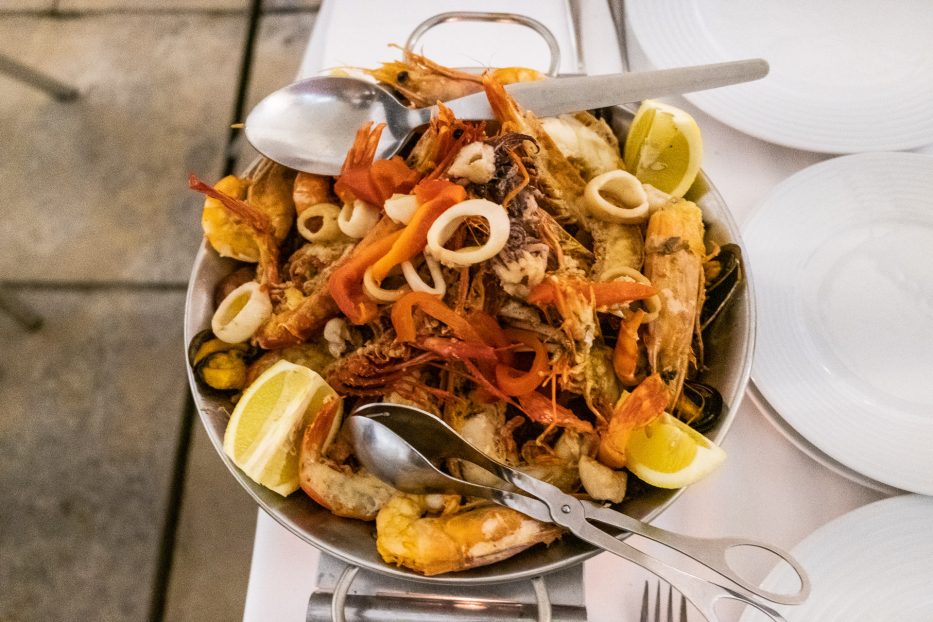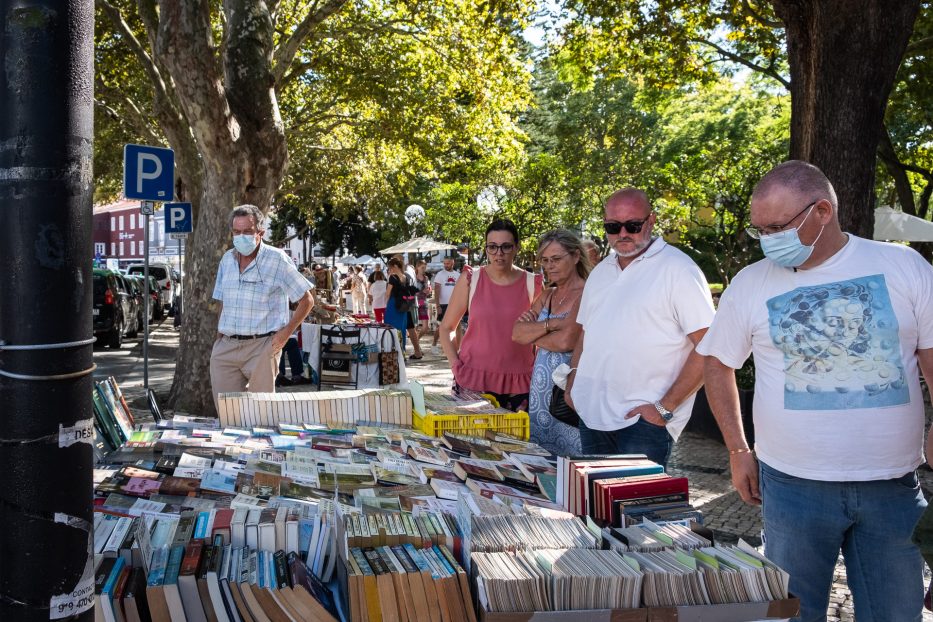 The city itself is quite small, and can be experienced by foot. But of course, you can also rent bikes, or el-scooters. We rented a couple of the latter, and cruised
---
Boca D'Inferno
Boca D'Inferno literally means "Mouth of hell", and is a must when you visit Cascais. Located 2 km outside of the city centre of Cascais, this place is well worth a hike. It is a coastal rock formation, with jagged cliffs and natural pools. Here you can see huge waves roll in and crush against the rocks.
The nature in this area is rather spectacular, and as you can both walk and bike from Cascais (you walk next to the shore, on a perfectly pavemented road) it's a popular spot for people to stroll out to.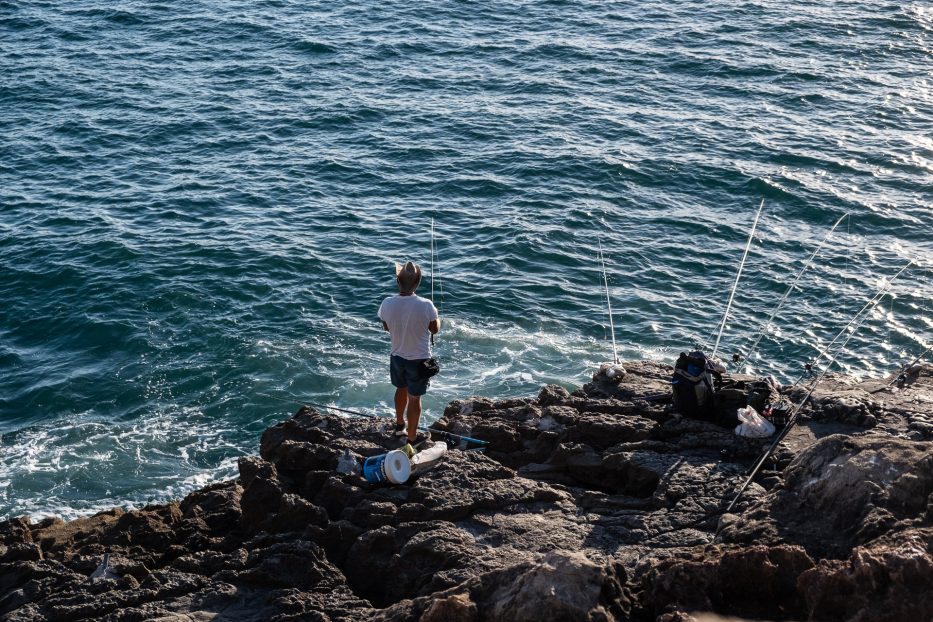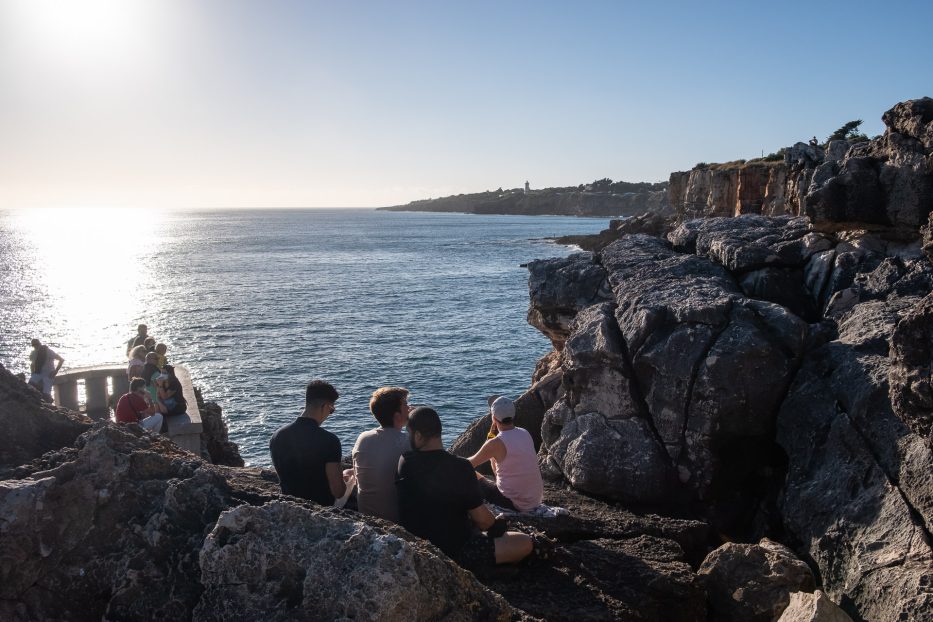 As we arrived at the viewpoint at Boca D'Inferno, it was already crowded. A few fishermen stood fishing down near the shore, and a lot of people had gathered to enjoy the sunset. There were people laughing, having a beer, spending some time together in the fresh air and then strolling back to the city centre. So did we.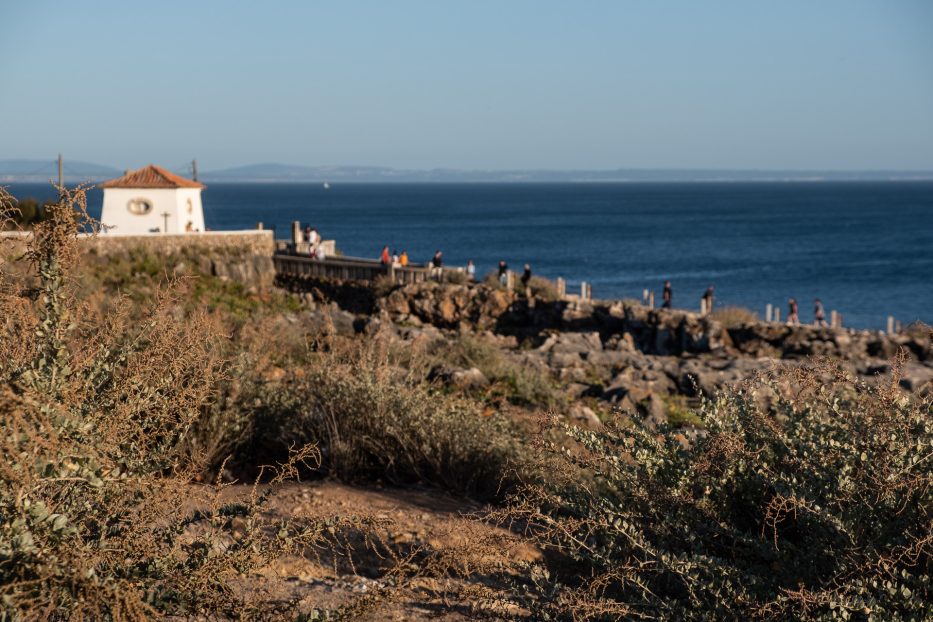 ---
Cabo da Roca
Cabo da Roca is the westernmost part of the European mainland. It's located about 40 km outside of Lisbon, and is a popular spot for people to travel to when visiting either Lisbon, Cascais or Sintra. Sadly, we did not have the time to visit – but if you go, please share the experience with me.
---
Cafe Galeria House of Wonders
Despite Cascais being a coastal town, there's more than fish to eat here. A visit to Cafe Galeria House of Wonders is a must!
Here you can enjoy all sorts of delicious, vegetarian (or vegan) dishes in all sorts of colors, fresh, fruity sangria and a colorful venue.
---
Relax at the beach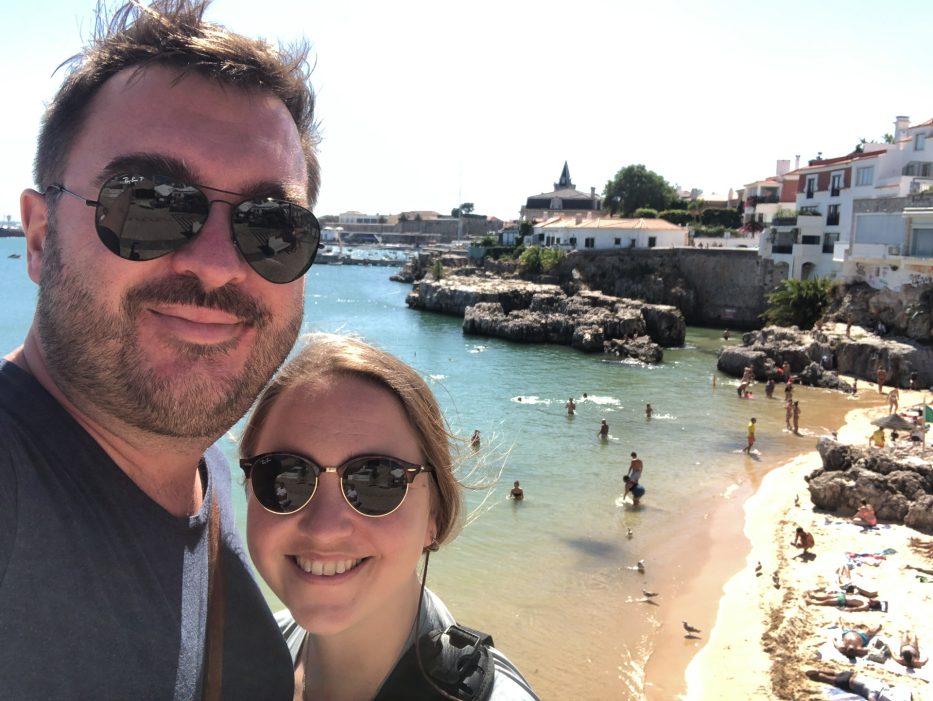 Although Cascais is a rather small town, it has two different beaches in it – Praia da Conceição and Praia da Ribeira. The beach season in Cascais is from May to mid-October. When we visited in mid-September it was nice and warm in the air, and the water felt like the sea during a Norwegian summer (so, chilly, but doable).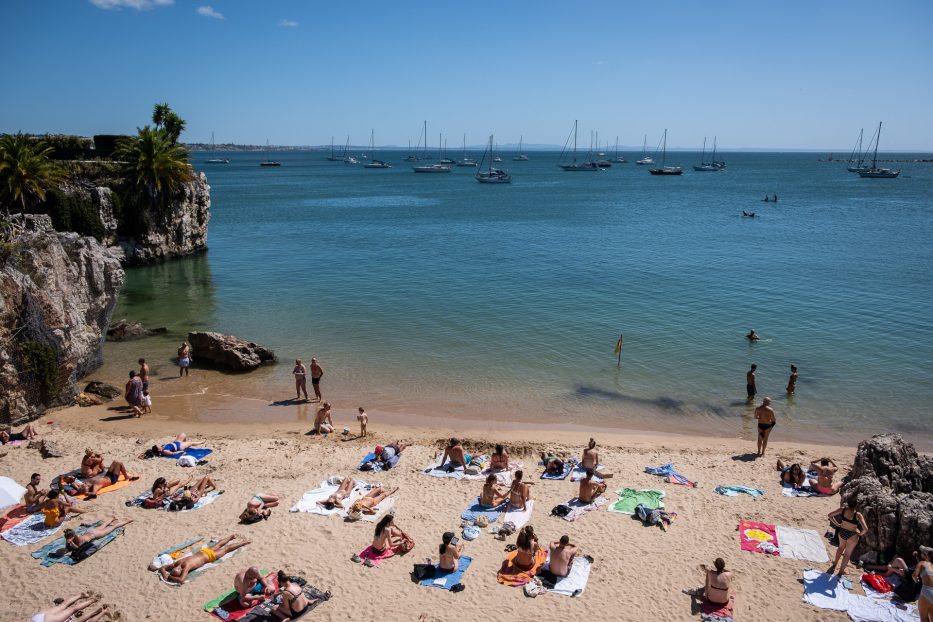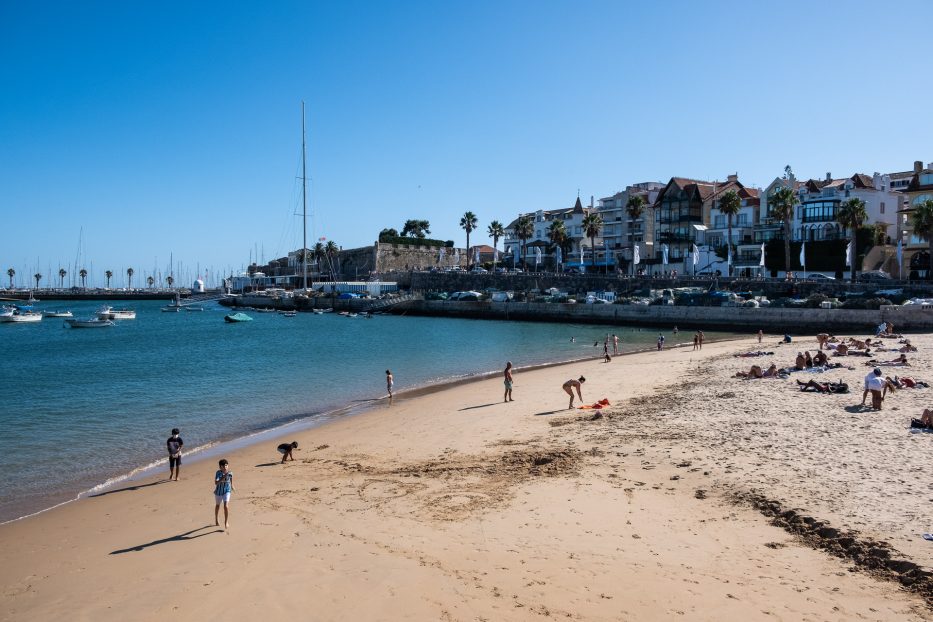 ---
Getting to Cascais from Lisbon
Getting between Cascais and Lisbon is really easy! We went both there and back again by train, from Cais do Sodre in Lisbon. The train ride was about 1 hour, and the trains leave as often as 4 times an hour. Tickets when we visited (in September 2021) were 2,25€ each way per adult.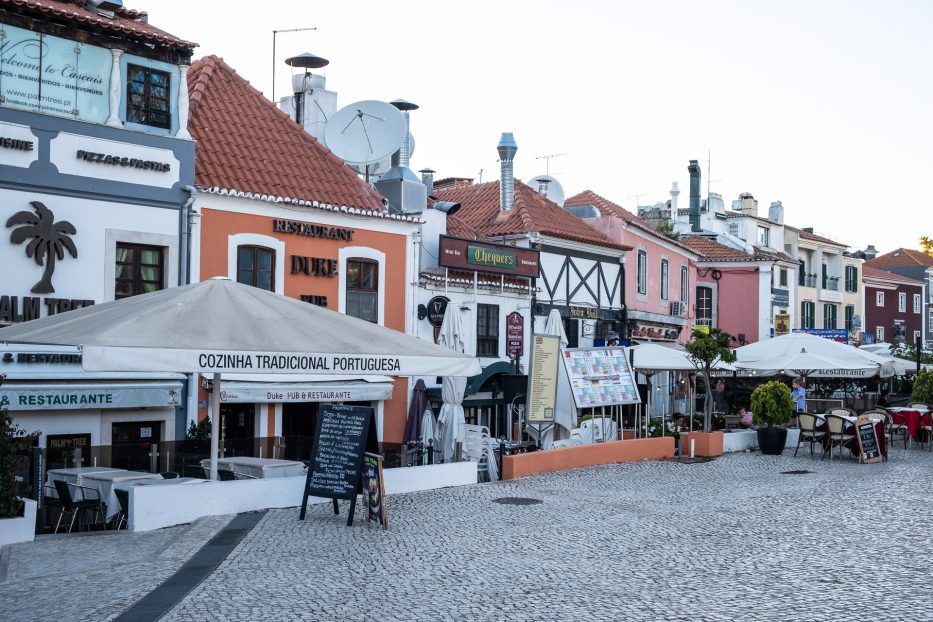 PS! If at first you find yourself in Cascais, you're also only 18 minutes by car away from Sintra, the real-life fairytale city which I've written about earlier. A visit here is a huge recommendation from me – it was unlike any other place I've been. Click here to read my 1 day itinerary for Sintra!
---