Read my other posts about Sri Lanka:
After a few days in Hikkaduwa we packed our backpacks for a few days on the road, and got on the bus towards Mirissa, a coastal town a bit further down south. This was my first experience with local buses in Sri Lanka, and as I asked Thomas what time the bus would come, he just looked at me, shook his head and laugh. "We'll just go and stand at the stop, and it'll arrive when it does". I smiled sheepishly. Very well. So the local buses are really cheap, and we even managed to score seats. The road mainly went next to the sea, so I spent a lot of time staring out on the beaches, palm trees and small houses we passed. Again, very picturesque.
Getting off the bus however, that was something else. The bus was, by then, really full, and as soon as we got up off from our seats, a family of five(!) people started squeezing in on the bench – while we still stood there unable to get out because of 1. said family and 2. there was literally nowhere to move as there were people everywhere. My original plan was to just follow after Thomas, but as he managed to sneak out and move towards the door, my backpack got stuck in one of the aforementioned family members moving towards where I tried to leave. After a bit of struggling (and a slightly panicky feeling where I had this vision of the bus just continuing with me still on board, Thomas getting smaller in the distance), I did however manage to get off the bus.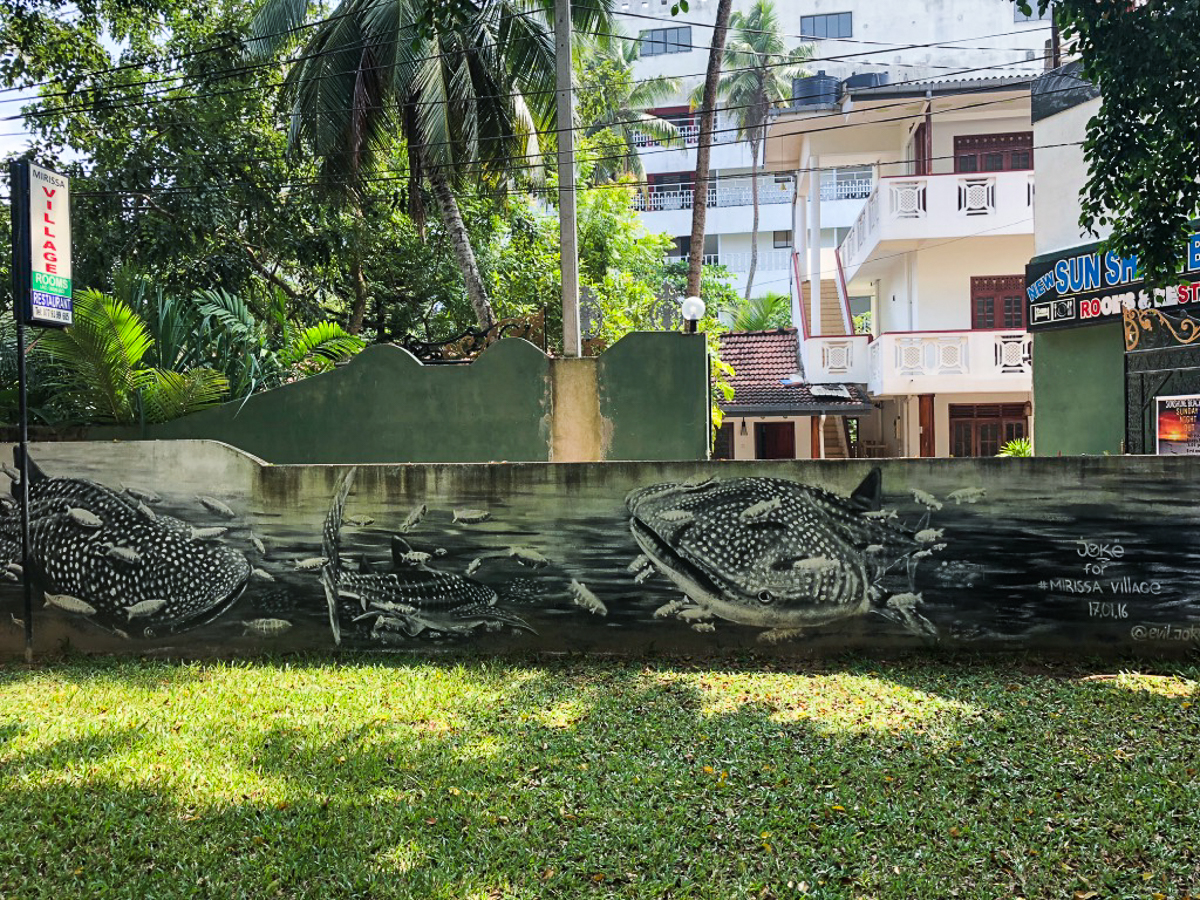 Sweaty and excited we arrived at this place that was our home for the two next nights, a place I'd describe as somewhere between a hotel, hostel and beach apartment, which was lovely. After cooling down with the fan and a cold beverage in our room, we grabbed our cameras and walked out to explore the beach of Mirissa, found a lovely place with cool beverages and ice cream, realised the table we had scored had a great view, and just stayed there for dinner too.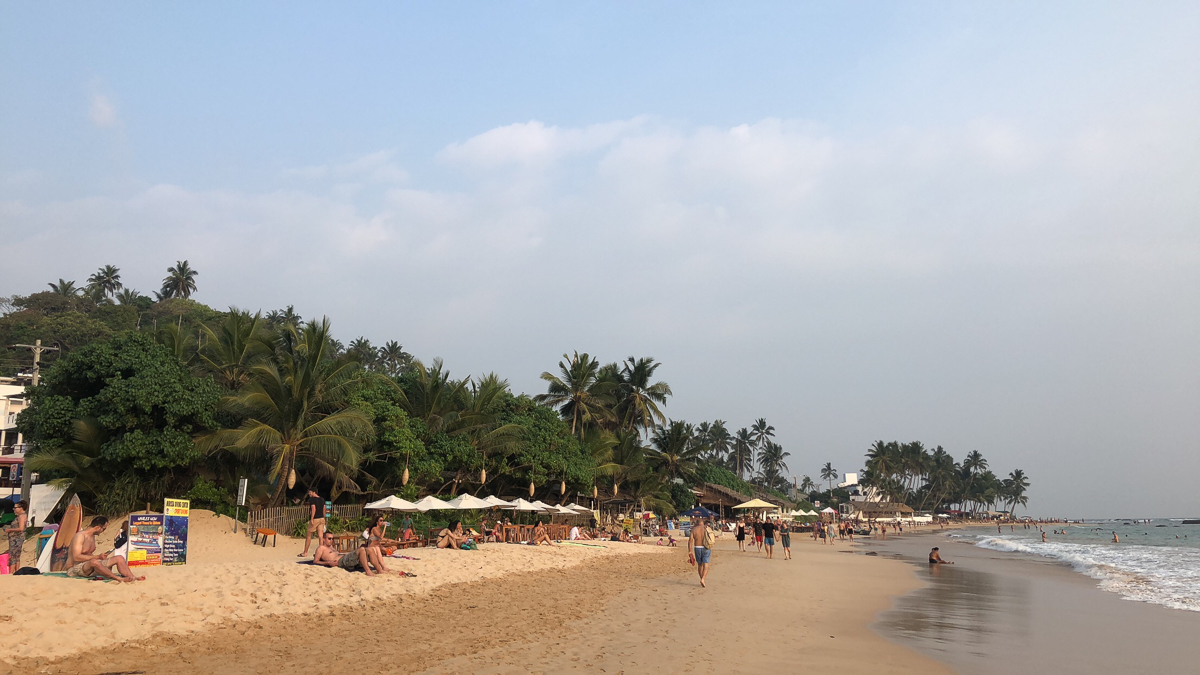 I noticed there seemed to be some sand occasionally "raining" down on my foot beneath the table, and as I looked down I saw this super tiny crab digging a hole next to my foot. "Aww, look Thomas" I said, and we both cooed over how tiny and cute it was. After a little while, we noticed that, of course, this crab was not the only one around. In fact there were heaps of them. "OK, now it's starting to go from cute to borderline creepy" Thomas said, and just then this enormous crab showed up, causing the two of us (and everyone else at the tables nearby) to sit with our feet up high the rest of the evening. Tourist points!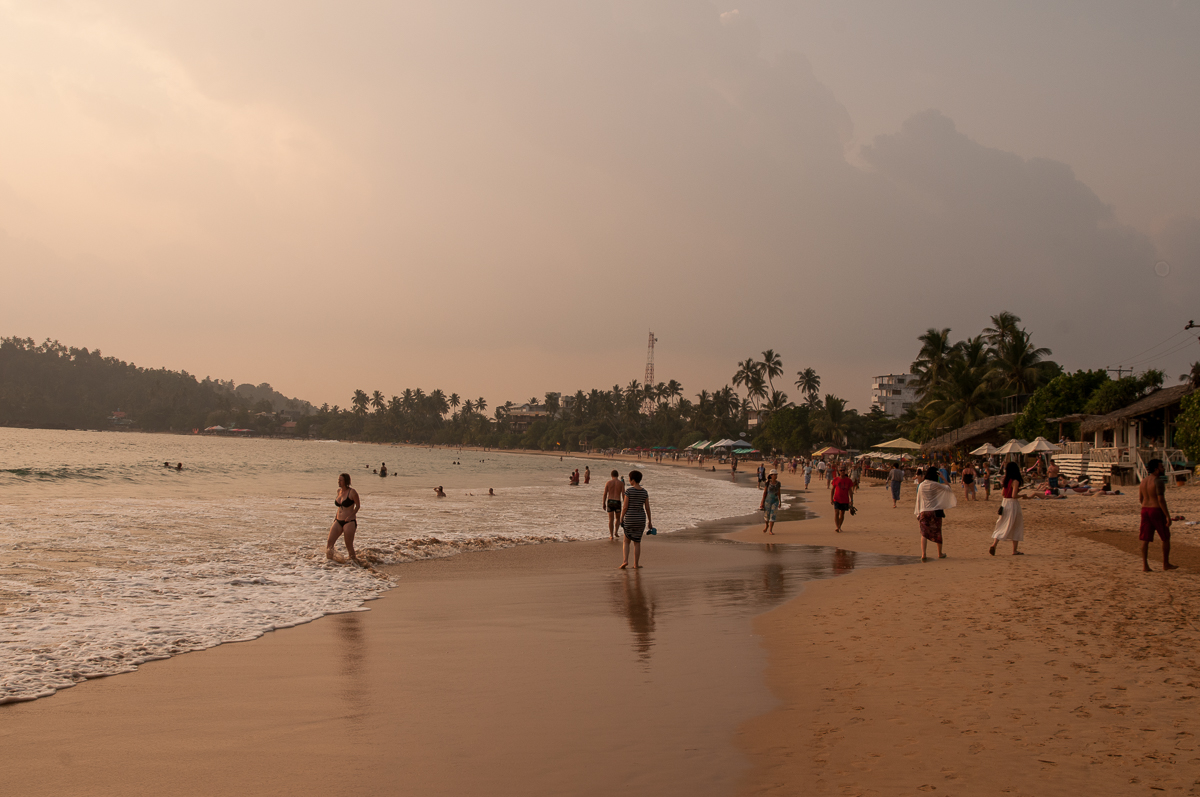 The alarm brutally woke us up way at 5am. But that was fair enough – whales apparently get up early in the morning. Yes, cause this day we were going out on a whale- and dolphin-safari, with Raja and the Whales.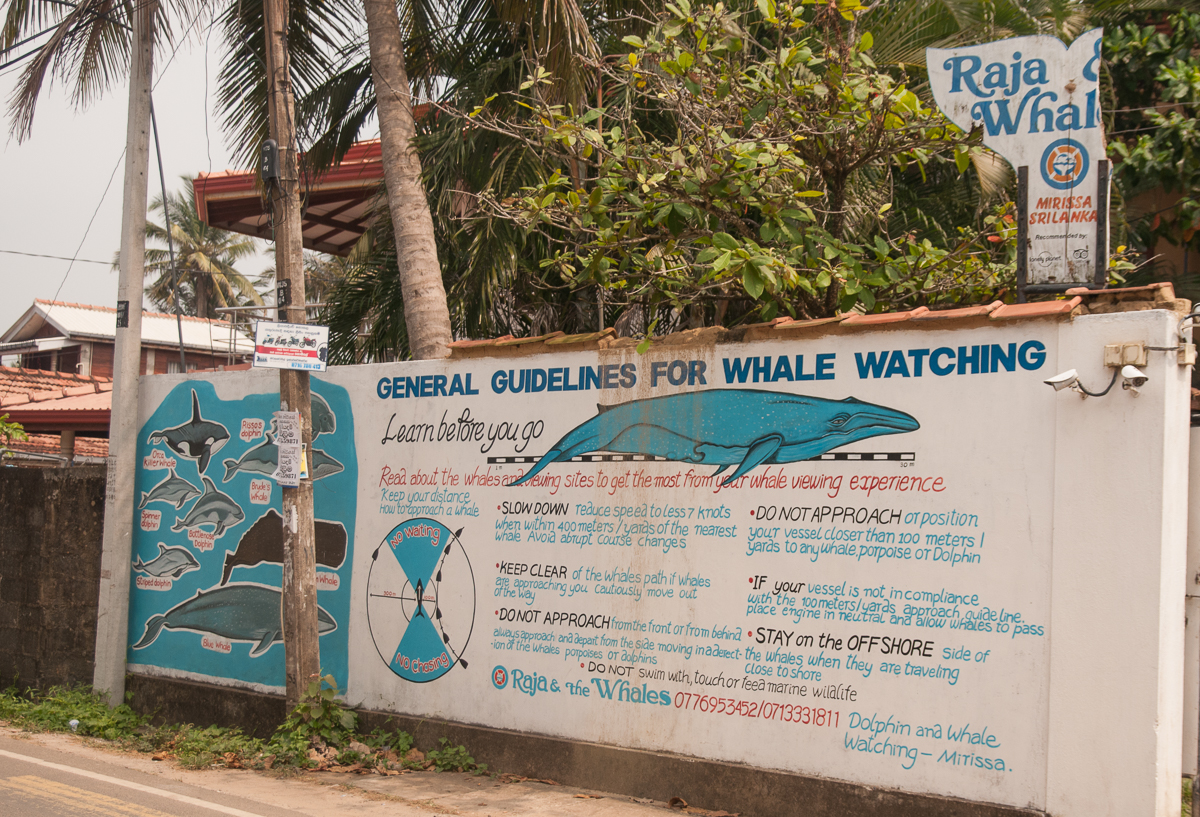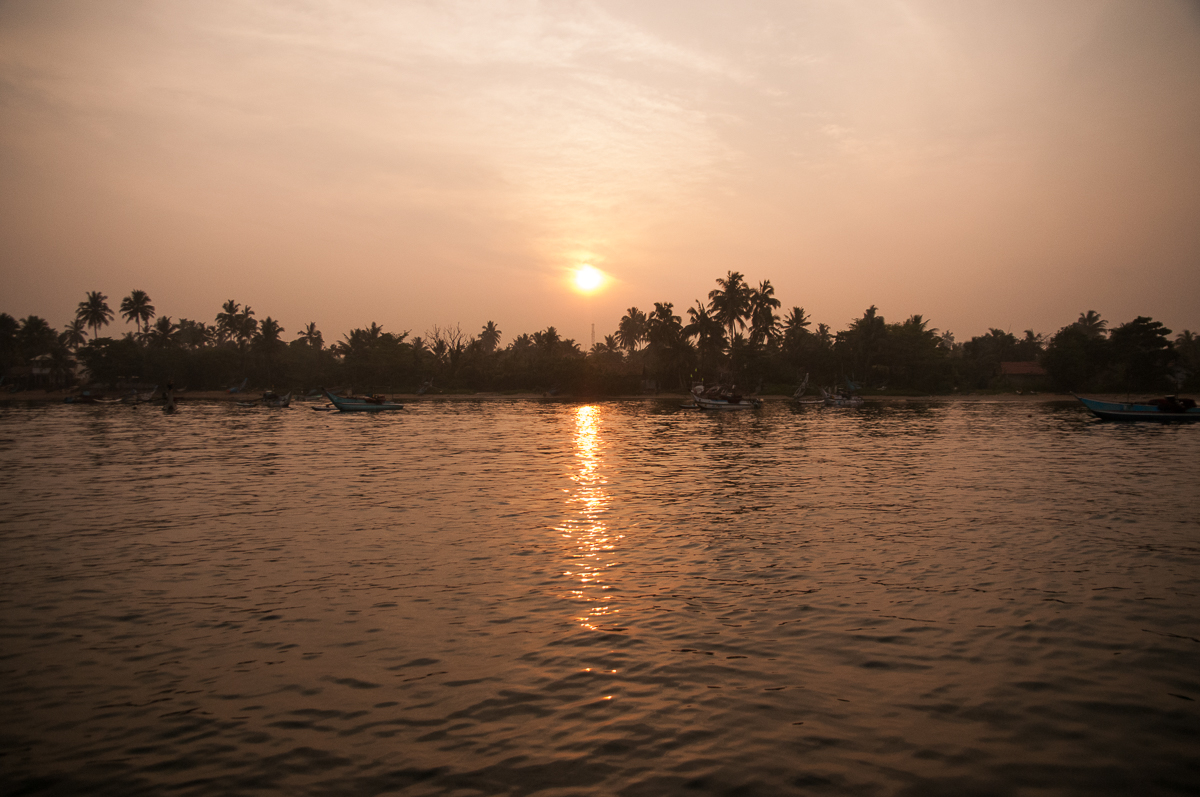 When I go on things like this, it's important to me that it's not somewhere exploiting the animals, and after a lot of research online, it seemed like these were the guys we wanted. They have a policy to never get closer to the animals than a certain distance, and they also never "sneak up" on the whales, always making sure they arrive from an angle where the whale can notice the boat. They're also really strict about littering, and during our trip one of the crew members jumped off the side of the boat and swam out to get a plastic bottle someone dropped. We looked at each other, nodding approvingly; these guys are for real!
Obviously you won't go out in a boat and within 5 minutes be surrounded by whales. In fact, you might not see any at all, as sadly you can't just speed dial the whale and ask it to show up whenever you'd like. We had a great few hours out seeing plenty of dolphins swimming joyfully and jumping up next to our boat, and we even saw a large sea turtle floating lazily around, but no whales.
"There! There!", one of the crew members shouted excitedly, and the boat suddenly turned. Within ,5 seconds everyone was up on their feet, cameras ready. And sure thing – there it was. As I stood looking at this incredible animal, I just had this overwhelming sensation coming from inside. I did not take any photos. I didn't even touch my camera. All I did was just standing there, watching, being completely …whalestruck? Just as sudden as it had appeared, the whale took a deep breath, and dived back under. The crew members excitedly told us facts about this kind of whale, one of the crew members showed us this impressive picture he'd taken with his giant zoom lens, and everyone chatted excitedly about what we just saw. I've seen whales both in the Azores and at Madeira earlier, and yet I can't help but almost feeling like I need to cry when I see them? They're just so.. majestic! Later, we ended up seeing the whale again several times, and I even managed to finally get my camera up to try and capture anything (which obviously I did not, as I did not have a 500mm lens etc).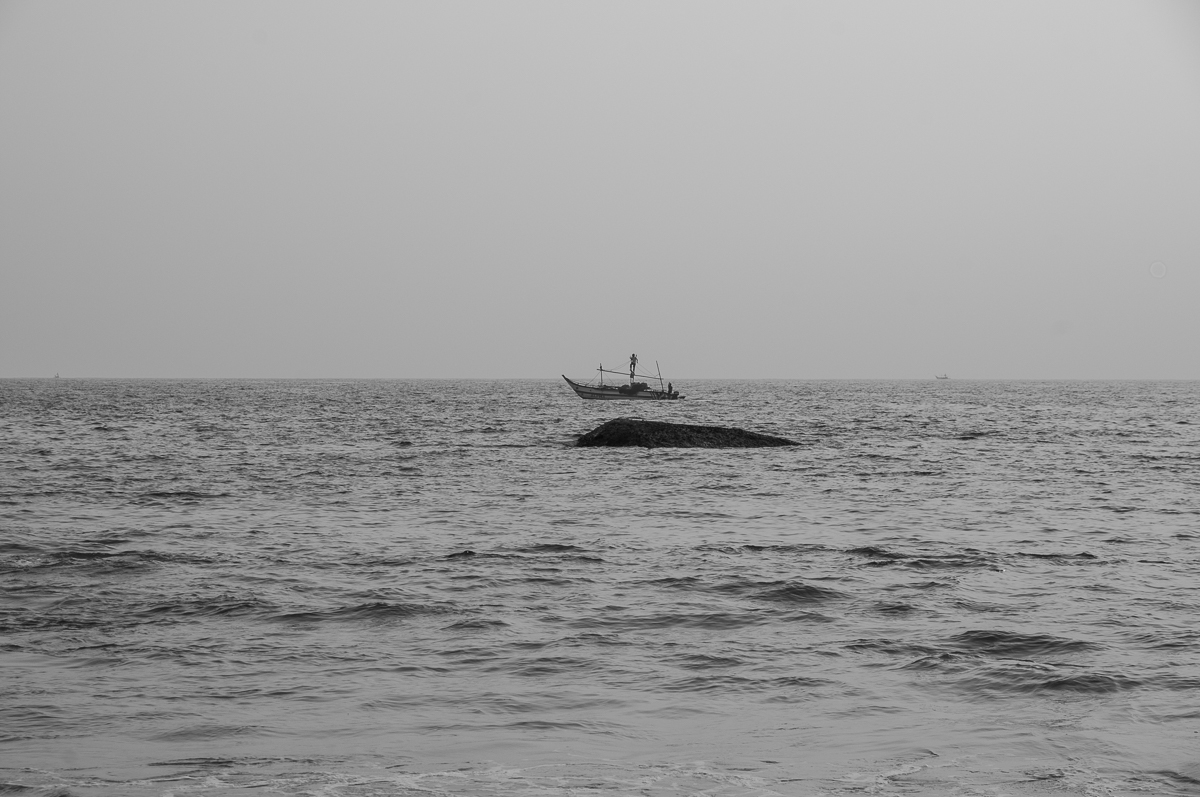 Each time the whale appeared, several of the small boats out at sea would blast their engines full speed and head straight for the whale. Luckily, I have only positive things to say about Raja and the Whale, as they did exactly as they'd told us earlier, they stayed a bit backed up, and adjusted their angles in order to match up with what would cause the least stress to the whale. In an ideal world people would think more through before interacting with animals while traveling. Please do your research, so you won't risk accidentally participating in animal cruelty.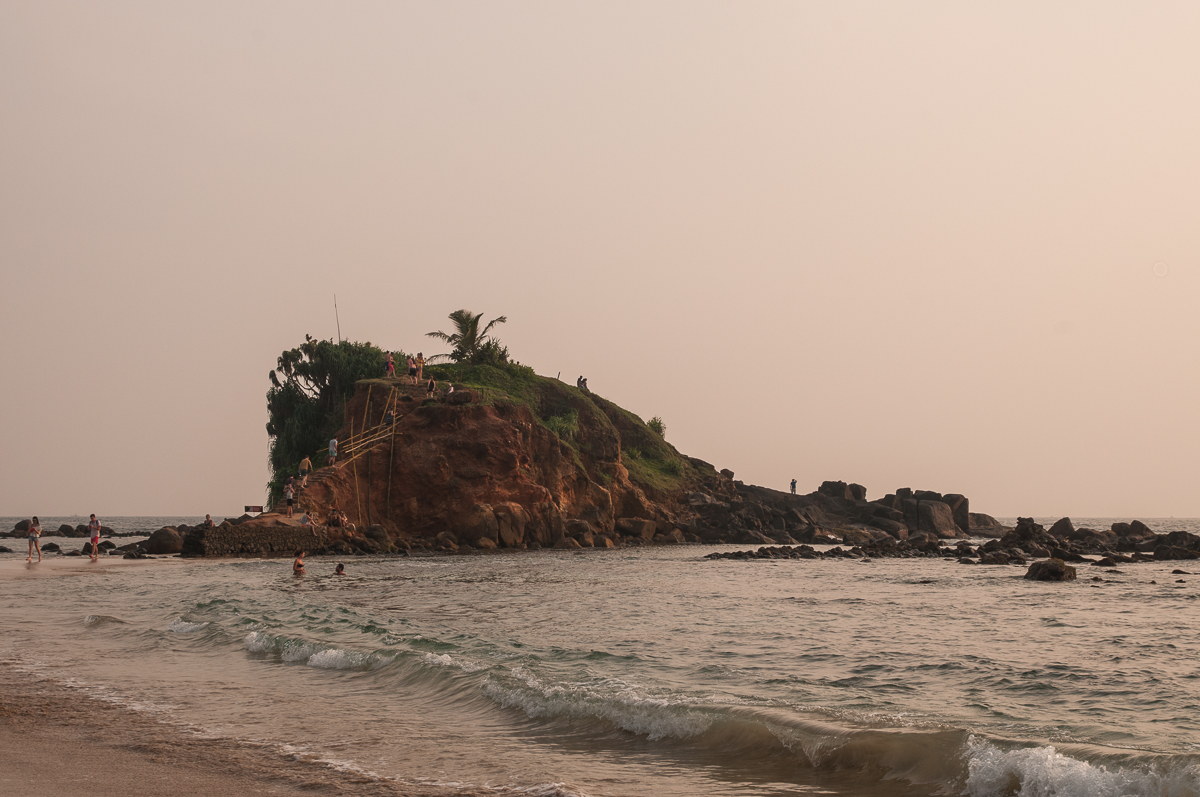 After everyone had seen their fair share of whale, dolphins and turtle, had some fresh fruit and coffee, and a small lunch, we went back to Mirissa. As the trip had started out so early, there were still plenty of more hours before sunset, so we decided to hit the beach. Equipped with cameras, sunscreen, books and soon enough a cold beverage, we were ready for a relaxing afternoon.
Mirissa was really a great place both for adventures, for photos and for relaxing. If you wanted action, there were diving courses, surfing classes or whale safaris, and if you wanted to just charge your batteries you could float around in the great water, relax in a hammock, read and sunbath at the beach, or find somewhere in the shadow of a palm tree where you could drink from a coconut. Paradise!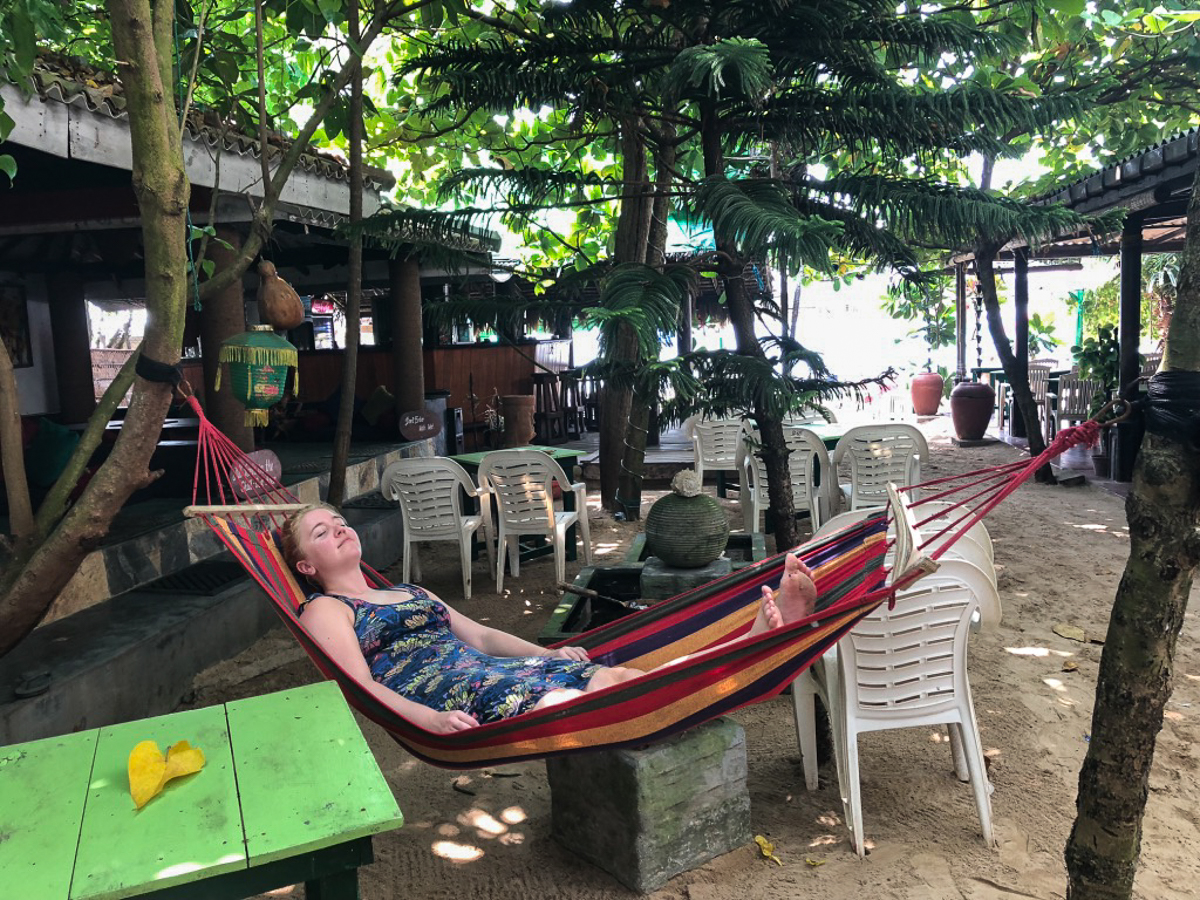 Read my other posts about Sri Lanka:
---