Read my other posts about Sri Lanka:
After two days in Mirissa we rented a car (with air condition) with a private driver to take us more inland to the highlands of Ella. The trip which we were told would take about 4,5 hours did in fact not take just that. Which is another thing about Asia – just don't ever expect things to be on time, or actually use the estimated time. There might be traffic, road work, an elephant is walking in the middle of the road, and the traffic is pretty crazy (I quickly decided I would -not- drive in Sri Lanka after seeing what people drove like).
This time, we actually ended up in a small car accident. Luckily, no one was harmed, but our driver and the other driver ended up standing outside our car talking for about an hour debating how they would solve this. Luckily, it was all done peaceful and relaxed, so we just relaxed, waved back to the entire, curious family that had gathered outside the car, and enjoyed the air-condition and view.
We also stopped for a quick look around to see if we could find something cold to drink, and maybe some snacks. The first thing we saw was a temple, and a Buddha-statue (there's so, so many of these in Sri Lanka, and they're all so pretty!) We walked around in this small street filled with sellers, and eventually managed to find both ice cold Coca-Cola (many of these smaller shops does not provide cold drinks as electricity for the fridges would be too expensive). With extra snacks supply the drive was nice even if a bit delayed, and we arrived at our stay, Holiday Homes Guest House in Ella just in time to enjoy the beautiful colours that filled the sky from sunset. The owner quickly presented us with a big mug of tea, which actually was really good (and this is coming from someone who rarely drinks tea!)
As we sat outside, talking, drinking tea, our neighbours showed up (a really friendly couple from Germany). When we asked if they knew about any nice restaurants nearby, they enthusiastically recommended us to this restaurant "just down the street". As it by this time was really dark, that was rather convenient.
We got ready, and quickly walked to AK Ristoro, which was in case just literally down the road. What a recommendation! The restaurant itself was really cozy, staff friendly, and the food SO great! We ordered a local variety of tapas, and you could tell everything was so fresh. The tomatoes with pesto… my mouth is watering by the thought as I write this! Also, this dinner was the first time since arriving in Sri Lanka we had red wine. Normally, red wine is my go to, but there's something about the heat that had led to us going for white wine or drinks until then. Ella was, however, a bit less warm (still really warm and pleasant, though), and so it turned into an amazing meal. We still talk about this restaurant every now and then, casually daydreaming about their amazing tapas. Filled with food and wine we rolled into bed, and slept like babies.
The next morning it was time to get active. We started off with a small breakfast (with more of that delicious tea, and some awful coffee – that's something to be said about Sri Lanka, there's a lot of, let's put it nicely, not so decent coffee there). Bags were packed, and cameras ready, and actual shoes were put on. Everything was ready for our hike up to Little Adam's Peak – except me. I woke up with an incredible cold, one of those were just breathing makes you sound like an elderly, non-healthy person (turns out, sleeping next to someone who wants to blast the fan all night is not the best for me). However, we were on a tight schedule, and a minor cold was not gonna stop me! "We'll… just… have to walk there… slower!" I gasped, as I tried to keep up with Thomas. As we walked, we saw you could take two routes, one "on the road" which was the shorter one, and one a bit more off the tracks "which is probably a bit longer, but also probably more scenic." Guess which one we took?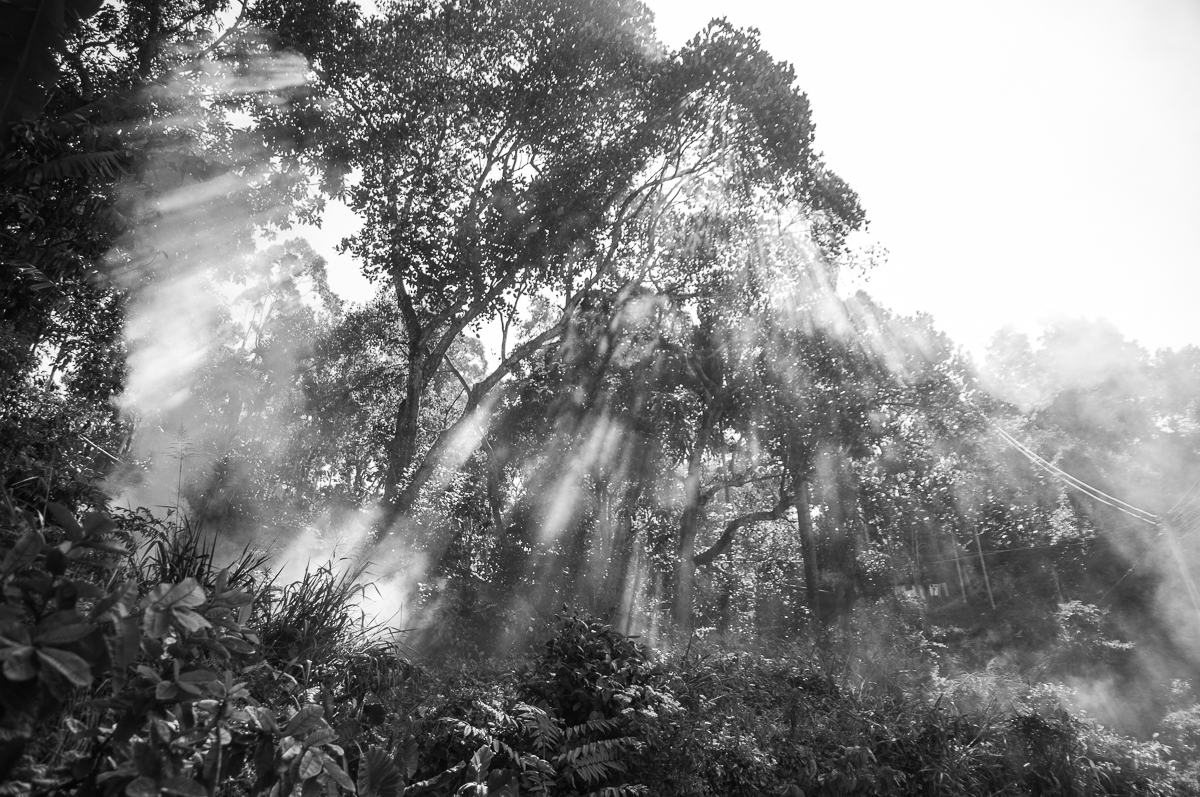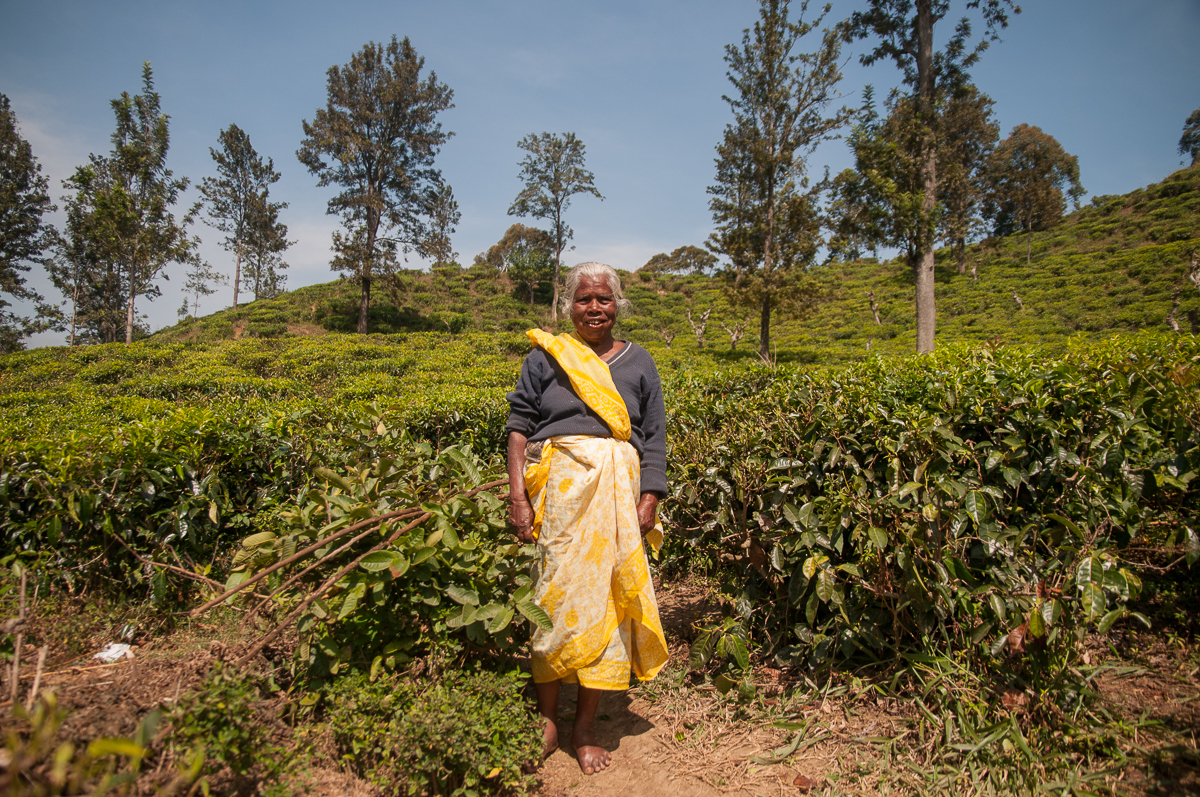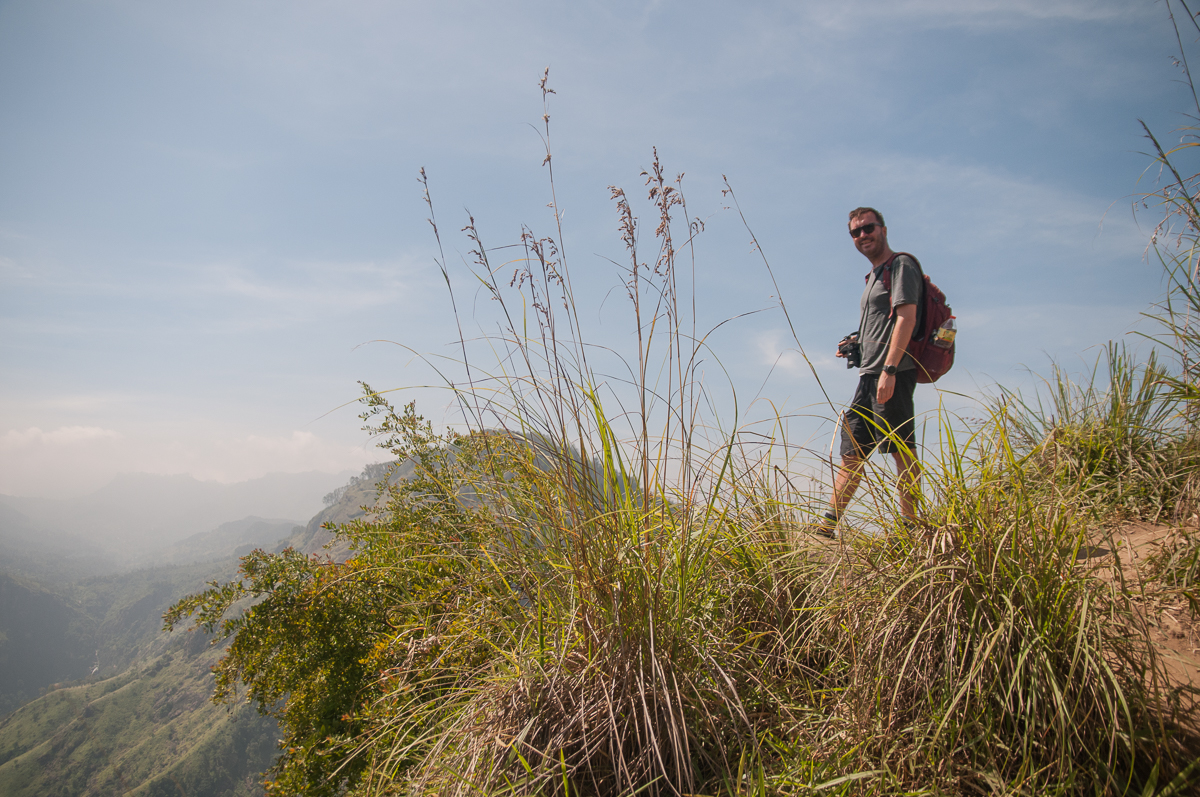 On our way down again from Little Adam's Peak we saw the helipad for the luxury resort and spa 98 Acre's guests, which looked quite funny just out in the middle of the forest. We decided to swing by this hotel, which has some spectacular views, (but sadly for our bank accounts also a rather spectacular pricing), and have something cold to drink.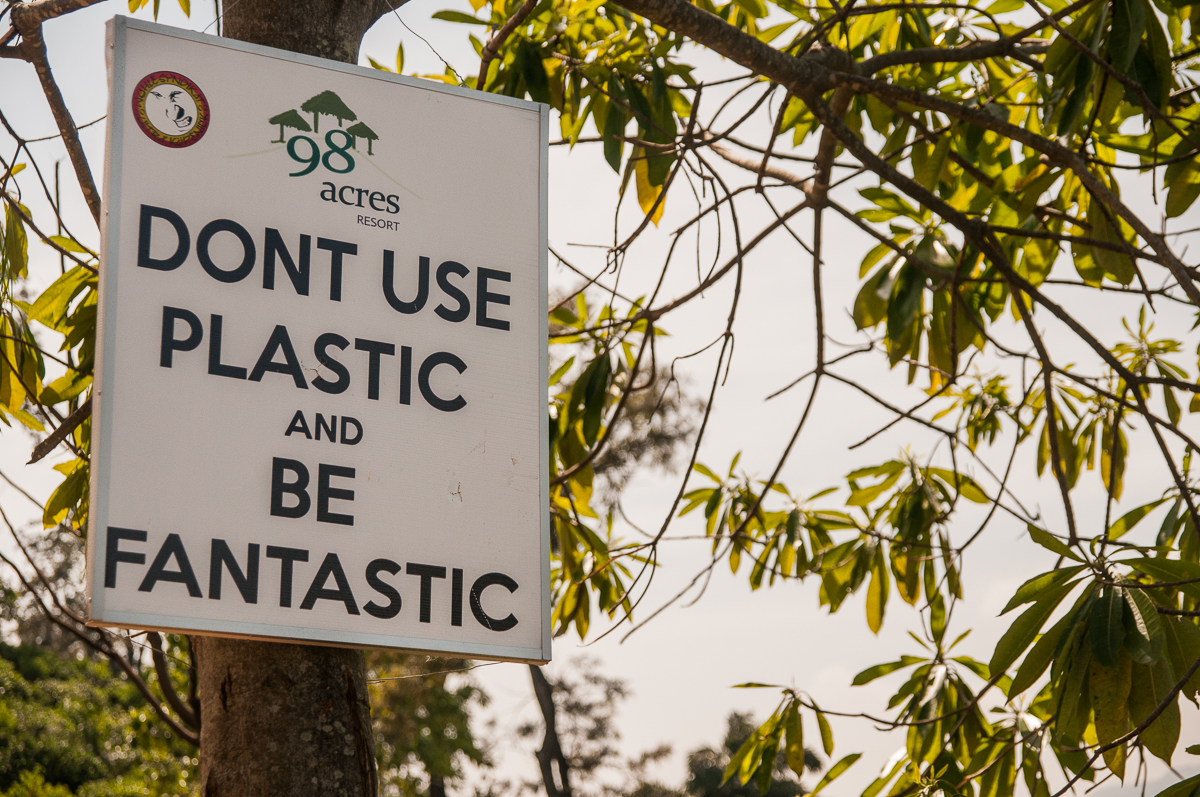 After walking back down, and stopping by the rather cool restaurant Umbrella Art Café for lunch, we were ready to keep exploring Ella.
We decided to get a tuk-tuk to take us over to Demodara, or the Nine Arches Bridge, as I was still a bit out of breath due to my cold. The tuk-tuk, not equipped with the most powerful engine, managed to get Thomas, me and the driver through the most fantastic roads (the driver even left behind his water bottles in order to reduce weight). As he stopped, we could see the bridge quite far down below us. "Uhm, so we just, follow this road in order to get down there?" we asked the driver, who nodded energetically, and quickly drove off.
Soon we found ourselves trying to navigate down from what looked like someone's backyard and down towards the bridge (which we could see, but all roads down seemed very steep). All of a sudden, a small boy, perhaps around 5-6 years showed up. He showed us a big grin, and we said hello. He called out something, and his dad showed up. We asked him if he knew a good way down to the bridge (mainly by pointing down in the general of the direction, and making "walk"-movements, as his English were not the best), and he smiled, nodded and pointed us in the direction. The little boy decided to follow us to where the road they meant was, shouting happily "Down road! Down road". He turned back, waving excitedly to us as we entered the road and started climbing down, and we both had to laugh of his excitement as we could hear him should "Down Road! Down Road" while running back to his dad.
The bridge were just as beautiful in real life as I had hoped for. The bridge, built in 1921, is located in Demodara, and the surrounding area is, just as a lot of the area around, incredible green and beautiful.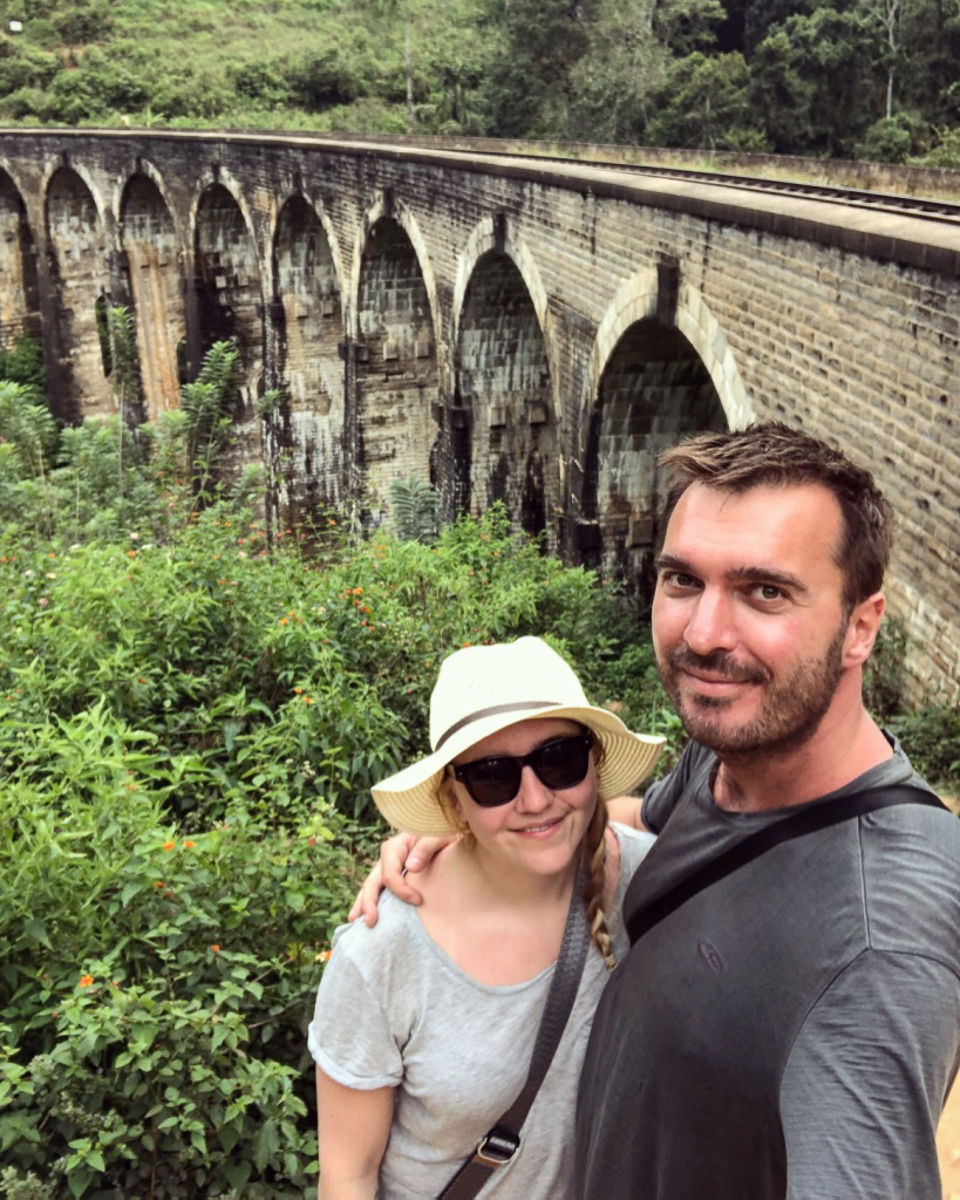 We knew that there would be a train arriving about an hour after we got there, so we decided to take loads of pictures from each side, walk through the tunnel, and then do a drone shoot. Thomas asked the guards if it was OK for him to fly the drone, which they said was fine. As I walked out on the bridge, I felt a little silly, having Thomas with the drone, now accompanied by two curious guards looking at him fly the drone (safe to say – I think they wanted a drone by now too!) I felt even more awkward when people on the side started looking at me, and I wondered for a second if they thought I was a celebrity (or an extremely spoiled girlfriend) having my own drone-photographer with me.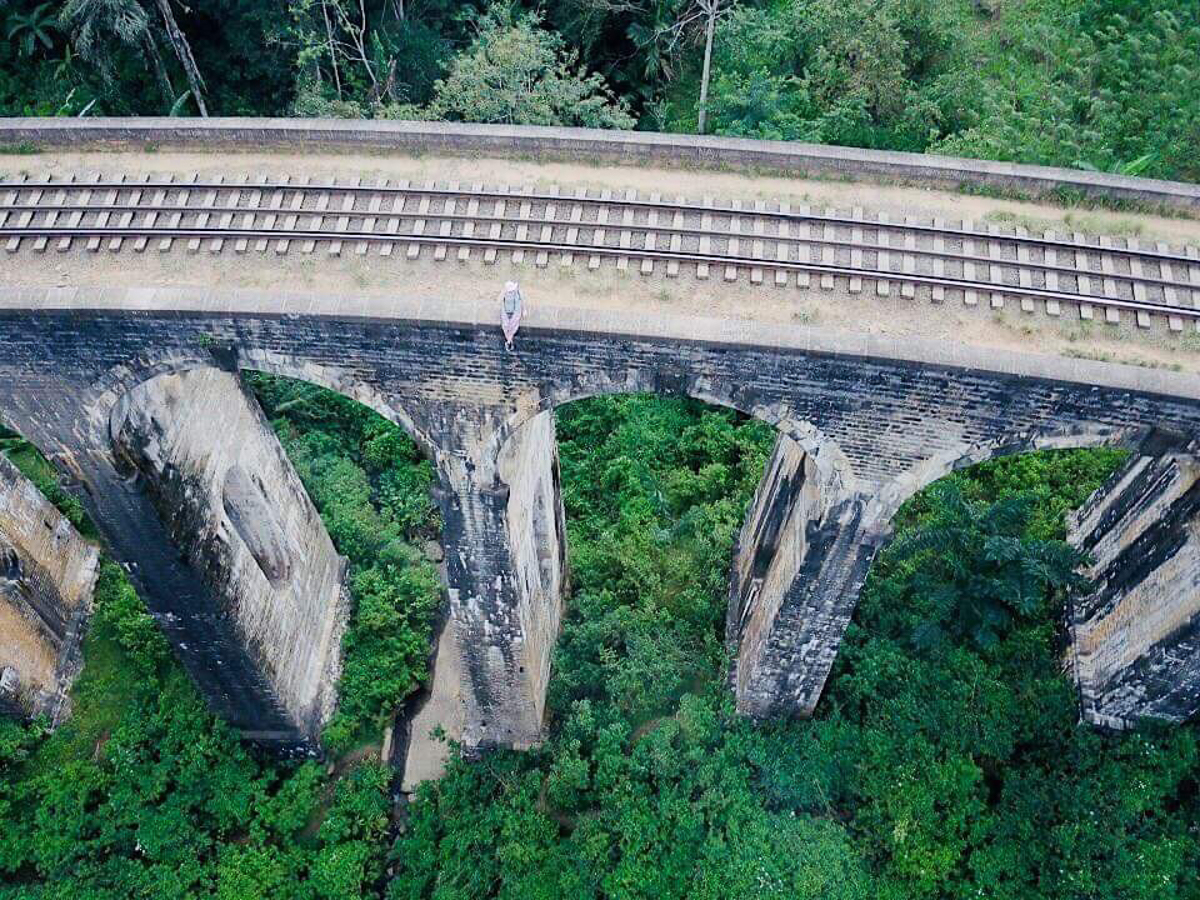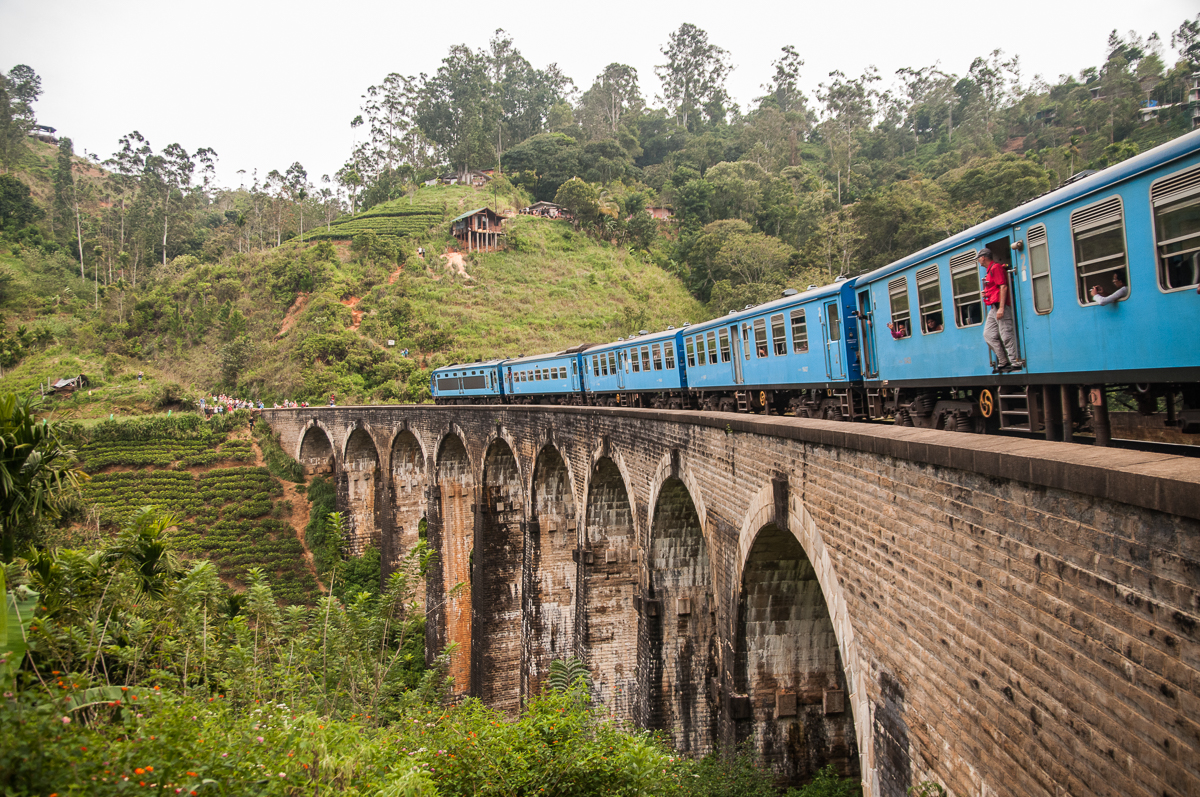 After our photo shoot, and seeing a train pass, we tuk-tuk'd back to our room, had a shower and some of that amazing tea, and then went back to our favourite tapas restaurant.
We then packed our gear together, got a good night worth of sleep, and then continued our journey, this time by train, from Ella to Nuwara Eliya, or the train to Nanu Oya and then a tuk tuk to Nuwara Eliya.
Read my other posts about Sri Lanka:
---