In early June this year I took the plunge, and did my second solo travel-adventure ever. (For those of you who might not have read about it, my first solo travel was to London in 2017). I'd never been to Italy before, even though both the Italian kitchen and their wines are amongst my favourites. Without too many plans set in stone, I decided to just eat my way all the way through Milan for a weekend.

Before departure I grabbed a few metres with bubble wrap with me from work, got my hard case-suitcase out from the basement, and researched food in Milan. I knew I would have to bring some of the endless amounts of goodies back home with me, especially as Thomas could not come with me to Italy, due to work.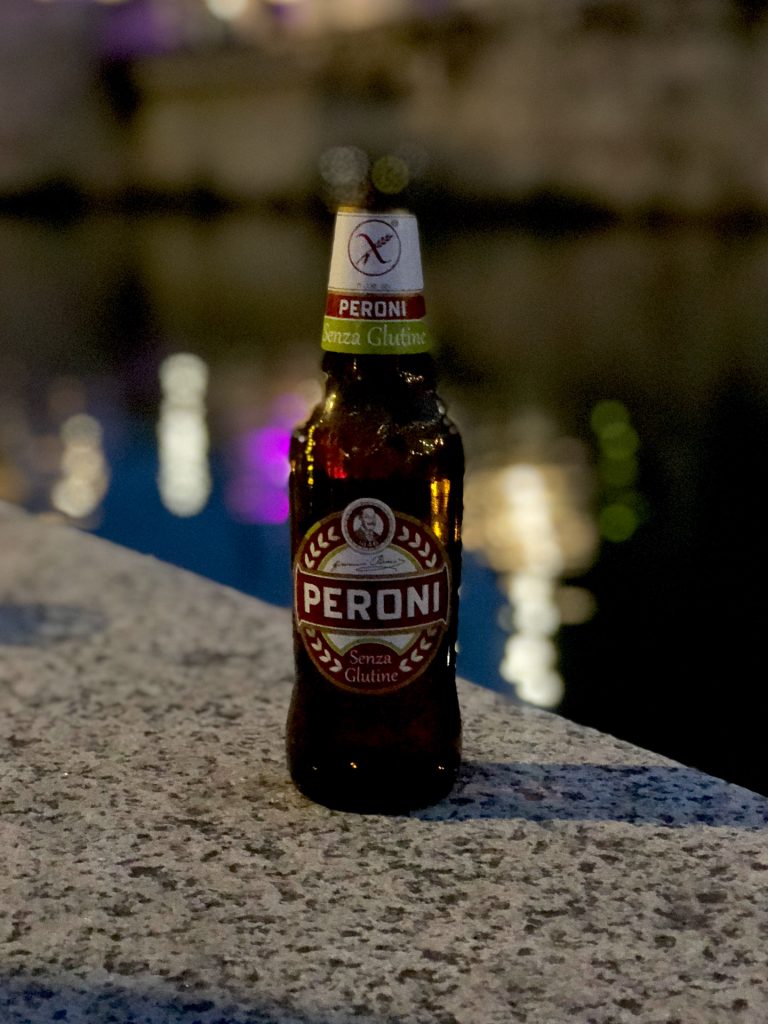 Italy… When you think of the Italian kitchen, what comes to your mind?
Pizza? Pasta? Risotto? Cheese? Wine? Gelato? Tiramisu? You catch my drift. There's a lot of deliciousness to the Italian kitchen!

Here's a few of the things I promised myself I would try while in Milan:
Pizza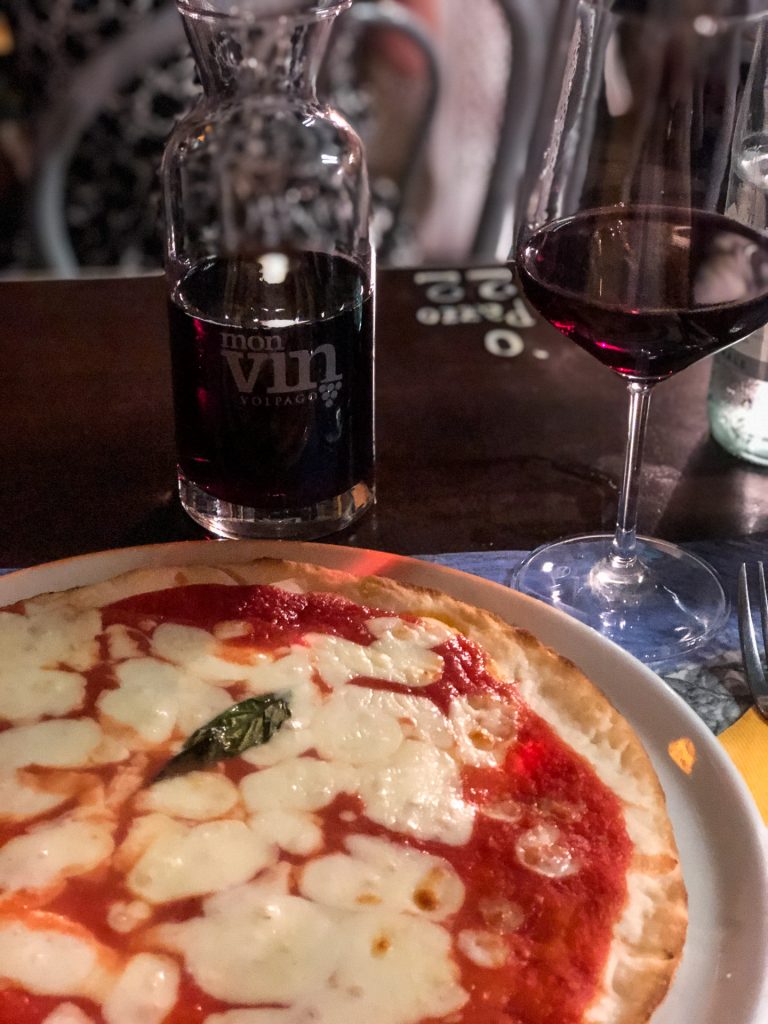 If I could only eat the same thing until I died starting today, I'd chose pizza. American pizza, Italian pizza, homemade pizza, frozen pizza… Yes please, I love pizza!
I'd heard being gluten free would not be an issue in Italy, and I was not let down. I did indeed find gluten free pizza whilst in Milan. Yum!

Pasta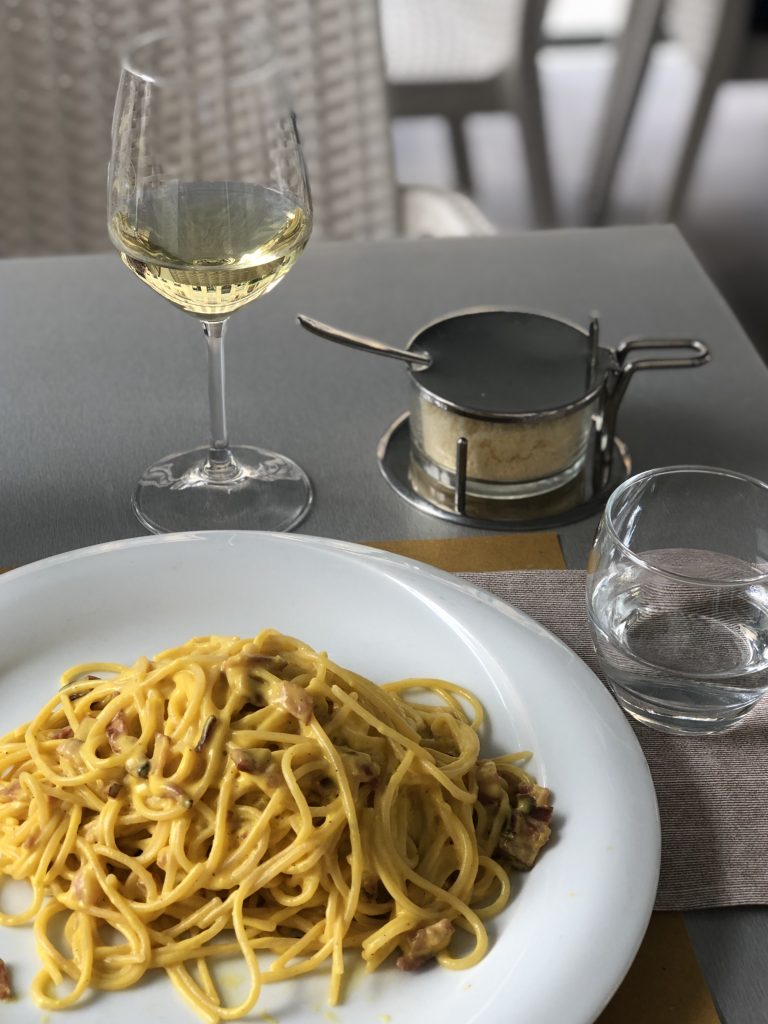 As a child I was never really too keen on pasta. I think this has a lot to do with the fact that while I grew up most restaurants did not sell neither pasta nor pizza that was gluten free, and I still to this day have yet to try fresh pasta. As a result, whenever I'd have pasta as a kid it would be a rather blend version of macaroni or spaghetti.

In Milan I found most restaurants offered their normal pasta dishes also with a gluten free option (side note: this is also normal by now in Oslo, Norway). I had a gigantic portion of pasta carbonara, which was incredible. Yum!

Risotto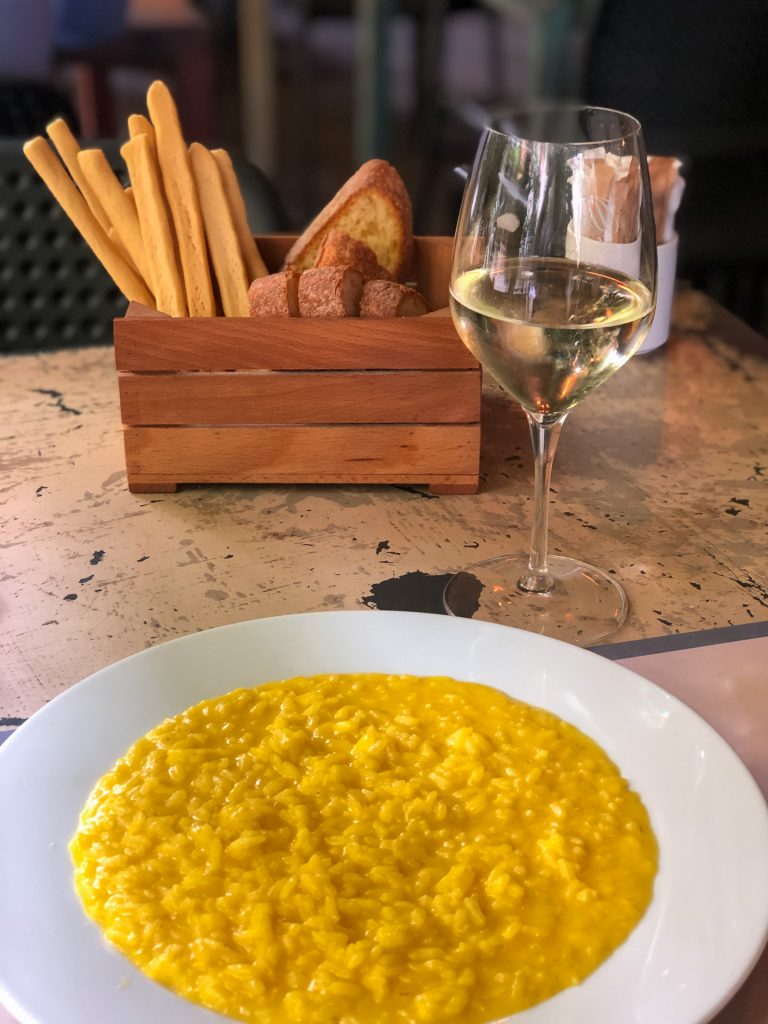 I read online that you have not really been in Milan unless you've had Risotto Milanese. Well, I couldn't miss out, could I, so my first meal in Milan was this.
It's basically a risotto with rice, safran, cheese and butter. Yellow and tasty! Yum!
Gelato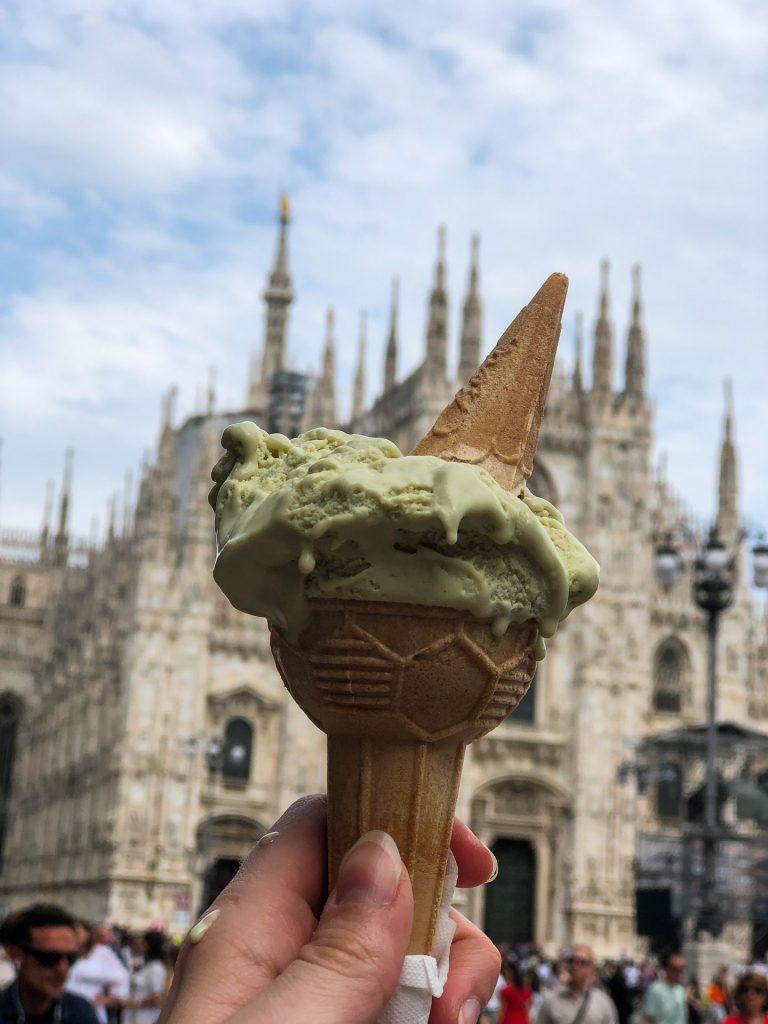 Italian ice cream! Yes! In so, so many different flavours! At least one each day is mandatory whilst in Italy!
Wine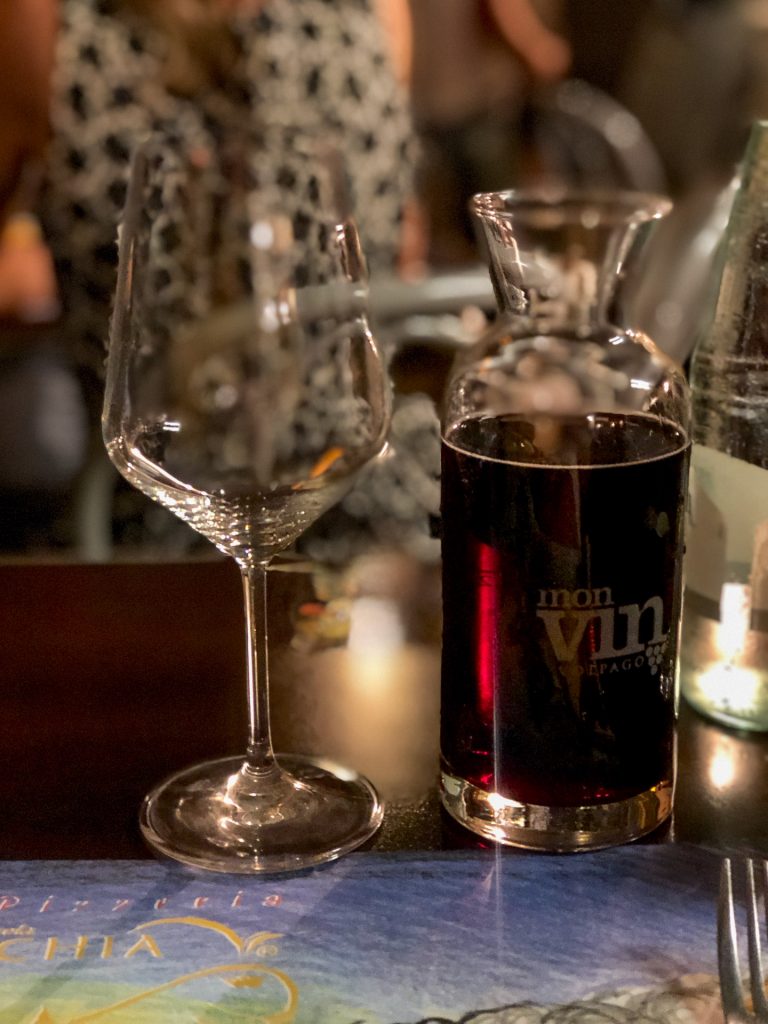 Amarone. Chianti. Barolo. Prosecco.
There's a lot of different types of wine in Italy. Red, white, sparkling. For lunch, aperitivo, alone or to share. If you like wine, definitely make sure you try some whilst in Milan.
Aperitivo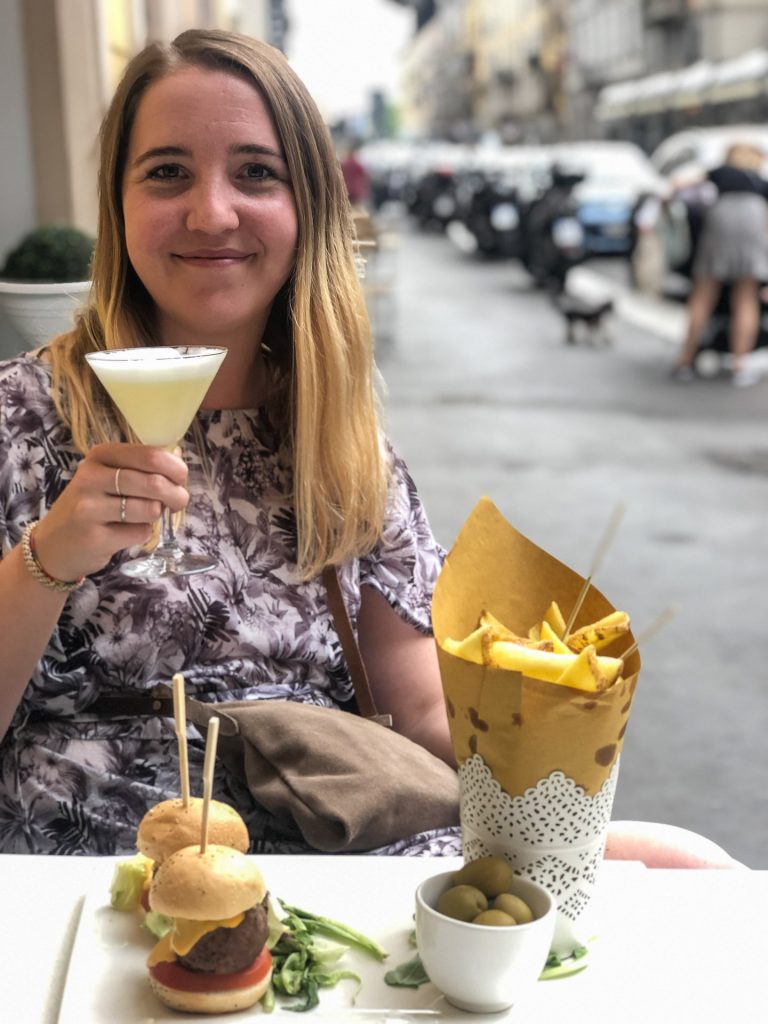 Whilst doing research on Milan a word I'd never seen before kept appearing. "Aperitivo" it said, and it seemed like people could not stress enough how important it was that I would not miss out on this. But what is aperitivo?

The aperitivo drink is meant to "prepare" your stomach for food. Aperitivo is sort of like a "happy hour", but better. You buy a drink, and with the drink you'll get some food. The internet told me there's a lot of different styles to the aperitivo, so of course I had to try a few of them while in Milan. I made time for no less than three different aperitivos:

Meatball Family
Situated in the Navigli area, the Aperitivo at Meatball Family was the first I tried. The aperitivo here was for two people to share. For 8€ each you'd get one drink and a small hamburger each, and a portion of fries and olives to share. Delicious!

Spritz
Situated straight in the middle of the Navigli area (Spritz even has a view over the canal), this bar is giving you full value for your money. Get a drink for €10 from the menu, and eat from the rich buffet inside. As much as you want – as many times you'd like! I ain't even joking (OK, so they probably will "need your table" if you don't buy more than one drink and sit there for too long, but there's definitely time for a lot of food and enjoyment!)

Terrazza Aperol
This was definitely the most touristy place I went to while in Milan, and I would probably never ended up here unless this girl I met during the free walking tour suggested we'd go there.
Terrazza Aperol is located just opposite Duomo Milano, with a huge terrace offering a prime view of the Duomo. It's a huge venue, you pay €15 for a drink (which is a lot) and you don't get your own food. Which at first I thought was lame, and I felt a bit ripped off, to be honest. BUT! Waiters walk around offering you different types of food (pie, mozzarella with pesto, omelet, pizza +++), and you can grab as many as you want. The Aperol's are good, there's a DJ playing live music, and it all feels a bit fashionable. If at first you're gonna do something super touristy, I'd have to say this is a good and kind of fun place to tick off.
Eating out alone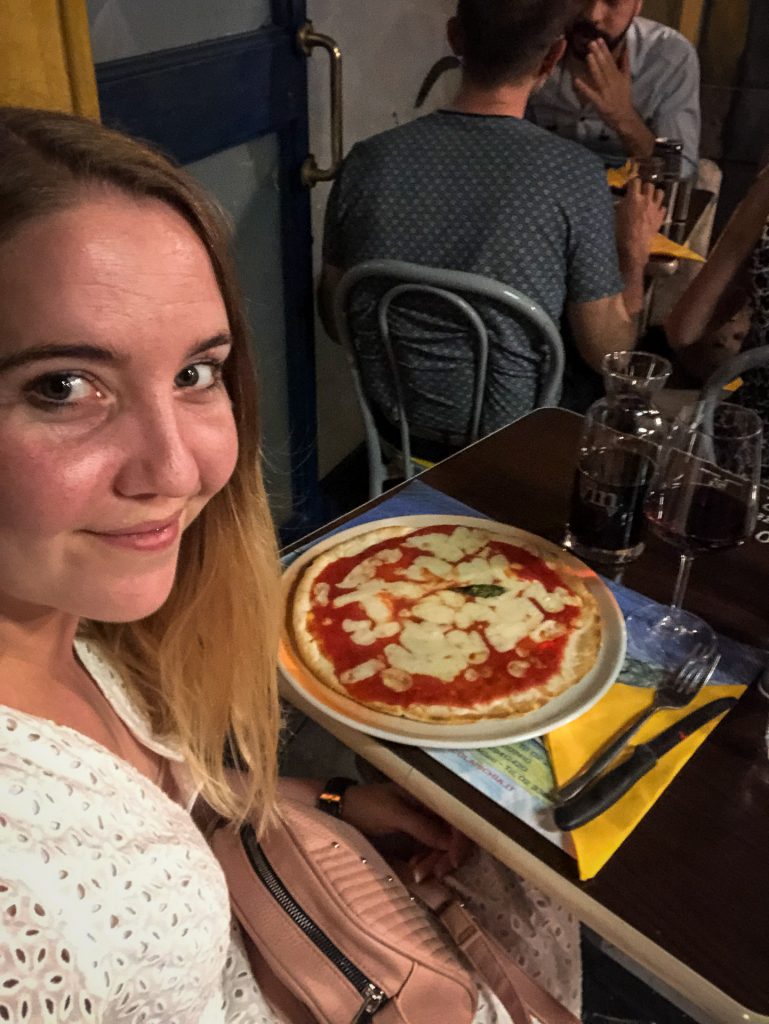 One of the things I really, really wanted to experience while in Milan was taking myself out to a restaurant for dinner, all alone. This is the one thing I, and I think many others too, find most intimidating with the whole concept of solo traveling.

I already took myself out for lunch (with wine and at a proper restaurant), which I for some reason find less intimidating (I guess as lunch tends to be something quicker, while dinner at a restaurant at least to me is something you spend more time at, and in my mind is something both involving food and social aspects).

As intimidating I found even just the thought of eating out alone, I knew I had to try it. I wanted the challenge – and I wanted to conquer it!

I ended up at Pizzeria Piccola Ischia, which was located close to my hostel, merely by accident, as I was a bit late going out to get dinner (too much to see/do in Milan, but that's a story for another time). To my great discover, this place were open until 23.30, so I had plenty of time to get food. They had gluten free pizza, however they were rather limited on their selection. I spoke to the manager, who told me it was due to them not producing the garnish themselves, and not wanting to risk glutening anyone by accident. Which I thought was nice, but it also lead to me eating not the most exciting pizza I've had.

While waiting for my pizza, I had gotten myself 0,5 litres of Italian wine, which I sipped on, waiting for my dinner to arrive. I had brought my phone, a book and I was feeling rather intimidated. The restaurant was full, and I was allocated a table just near where everyone would walk in and out of the room I was in. I felt a little awkward getting situated at my table, "did the waiter just look at me with pity in his eyes?", but quickly shook it off. Not knowing anyone in the restaurant felt a bit scary, but also a bit liberating. Why would I care what they thought or not? I would probably never see any of them again.

The wine was delicious, and once I managed not to just focus on myself and my awkwardness, I could feel myself loosen up a bit. To be honest, it was a bit nice to just sit there, in quiet, but having the buzz of everyone around me in the background. I poured myself a bit more wine, and smiled back as I caught the eye of one of the guys at the neighbour table.

The pizza arrived, more wine was poured, and at the end of dinner I even ordered myself an espresso. For €17 I had a huge pizza, water, 0,5 litres of wine and an espresso, and even a shot of limoncello (an Italian liquor) on the house. Rather pleased with myself, and an experience richer I rolled back to my hostel.

Eating out alone was not as frightening as I had imagined, but I will have to say I still prefer dinner to be a bit more social.

A few ideas for self-inflicted food comas in Milan: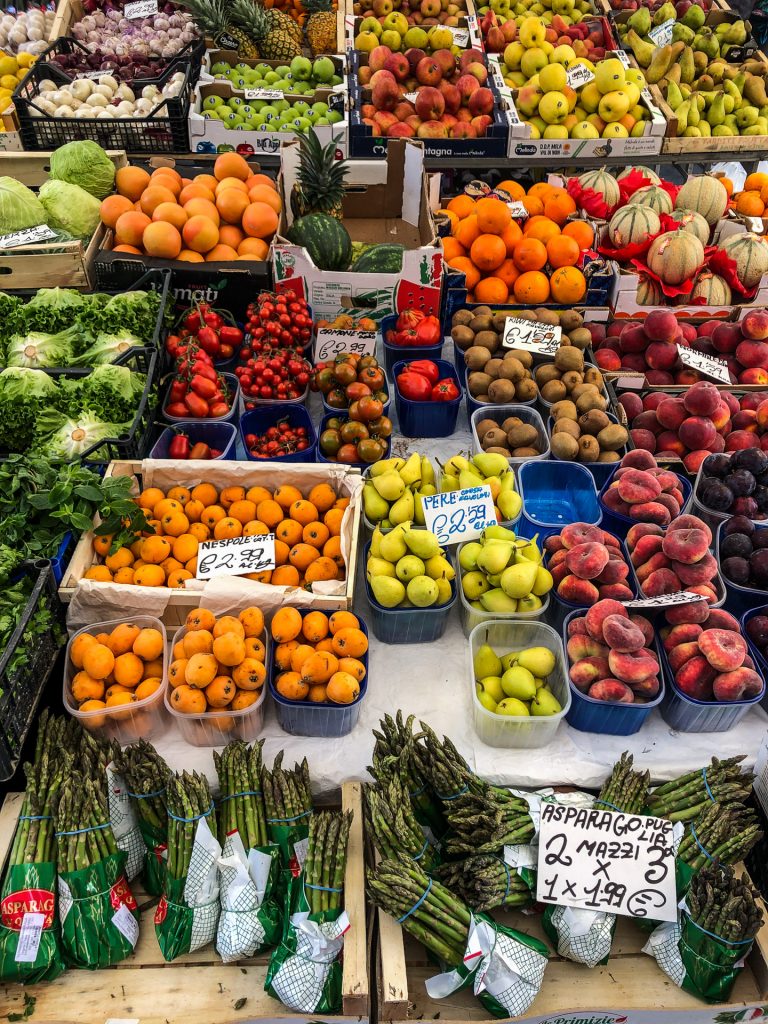 SanPietro
Risotto and wine, and super nice decorations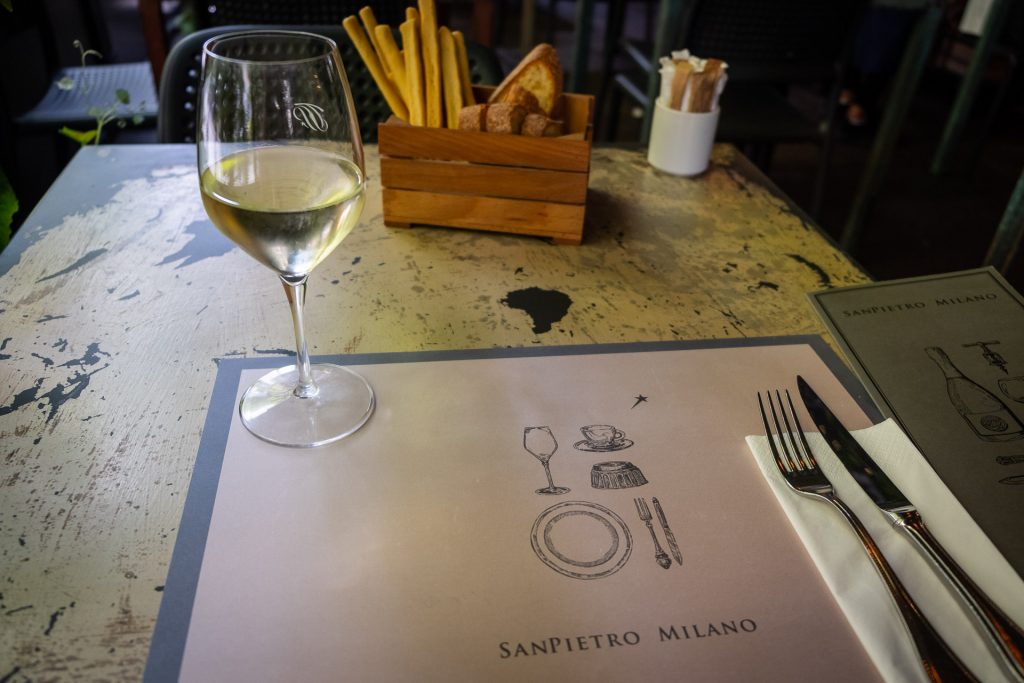 To.Market – Bring the food to wherever suits you (I chose a park)
Pizzeria Piccola Ischia
Where I went for my first solo dinner
Artico – gelato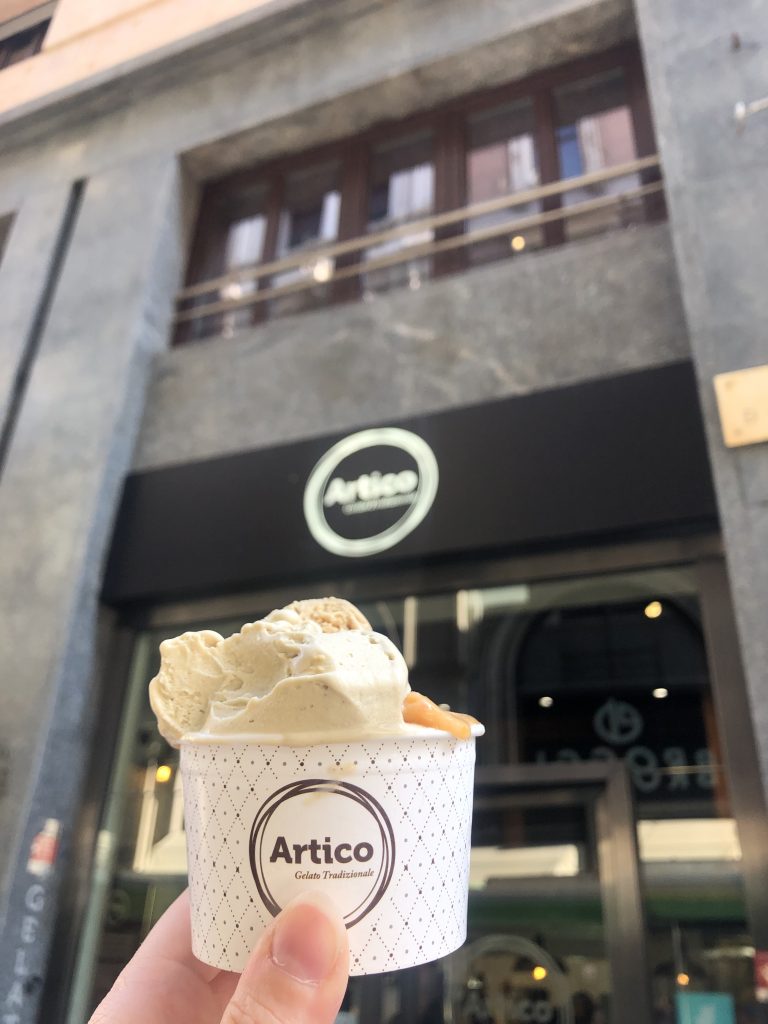 Venezia – gluten free pasta carbonara
Esselunga – big supermarket with a great selection
The Navigli area – loads of food and drink trucks located near the riverside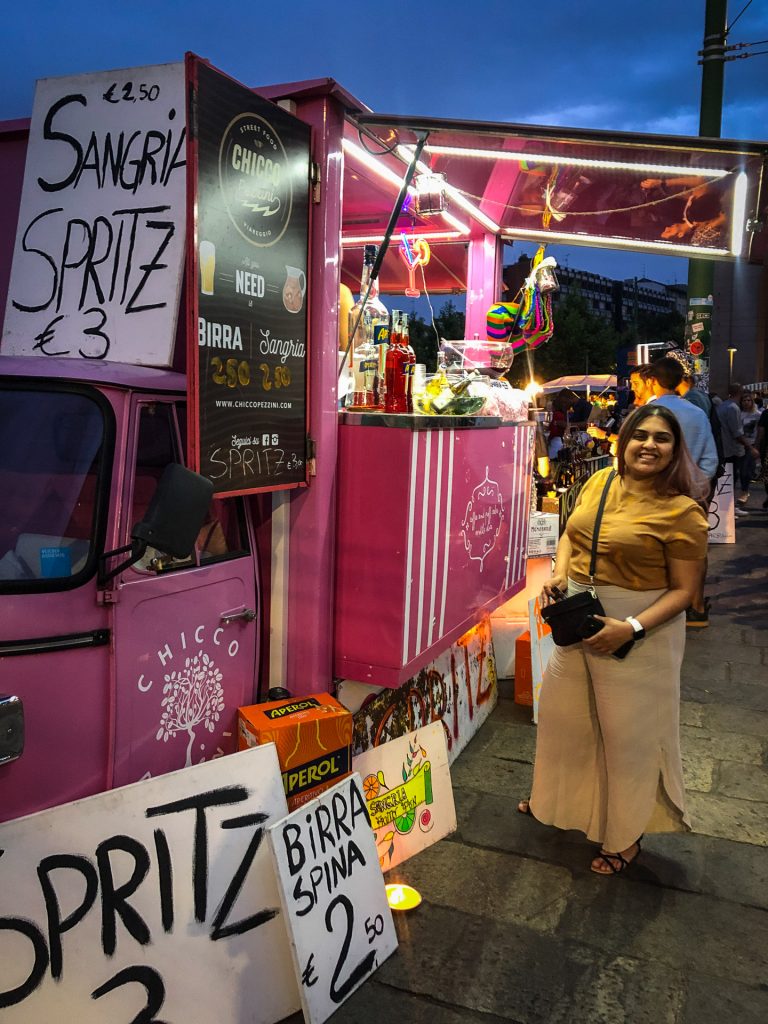 And, just out of curiosity, this is what I bought to bring back home: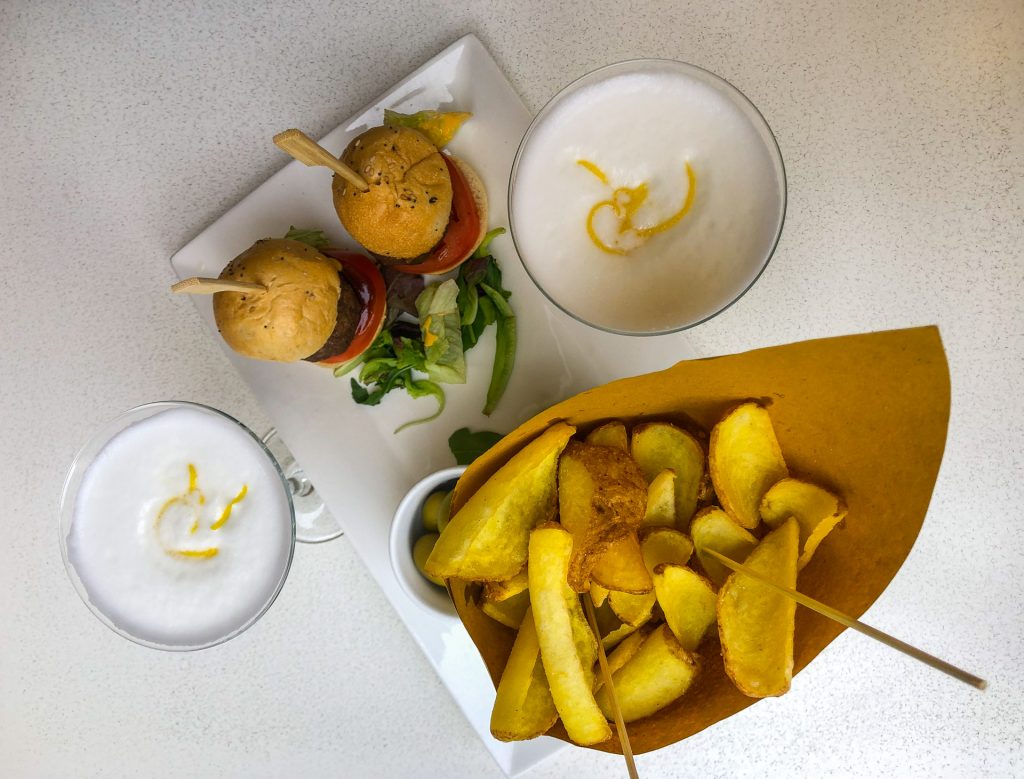 Parmesan x3
Other type of cheese x1
Salami x2
Olive oil x1
Balsamico x1
Local wine x4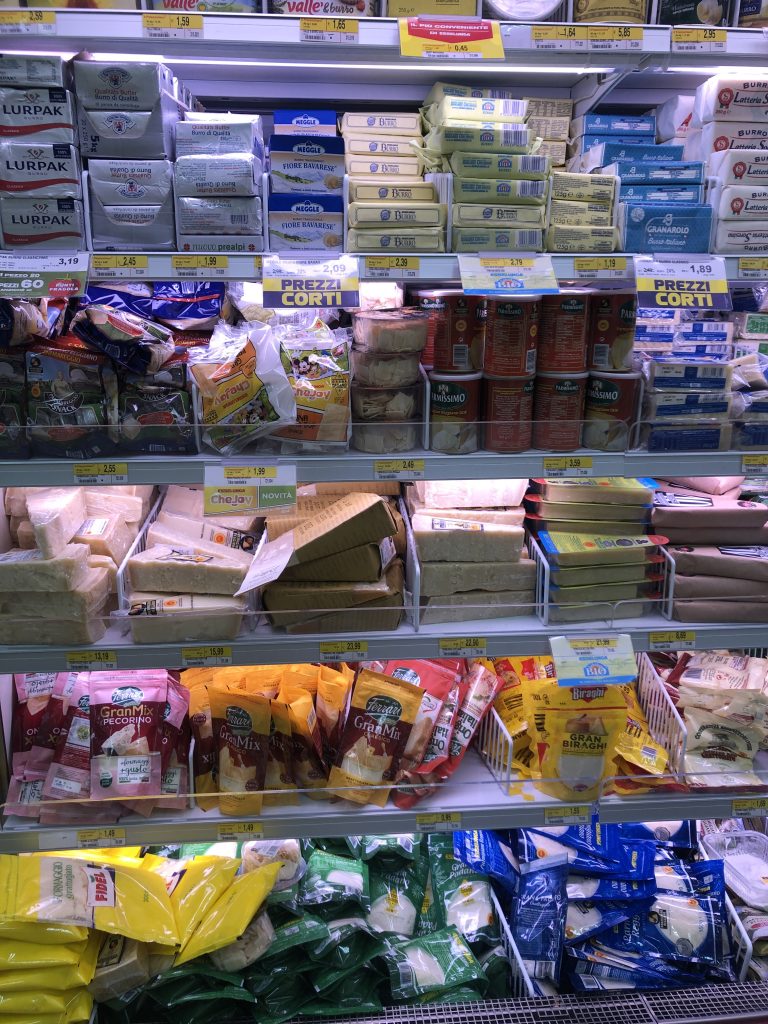 Do you like trying the local food/drinks whenever you're traveling?
And have you eaten out at a restaurant alone? If so, what did you think?
---