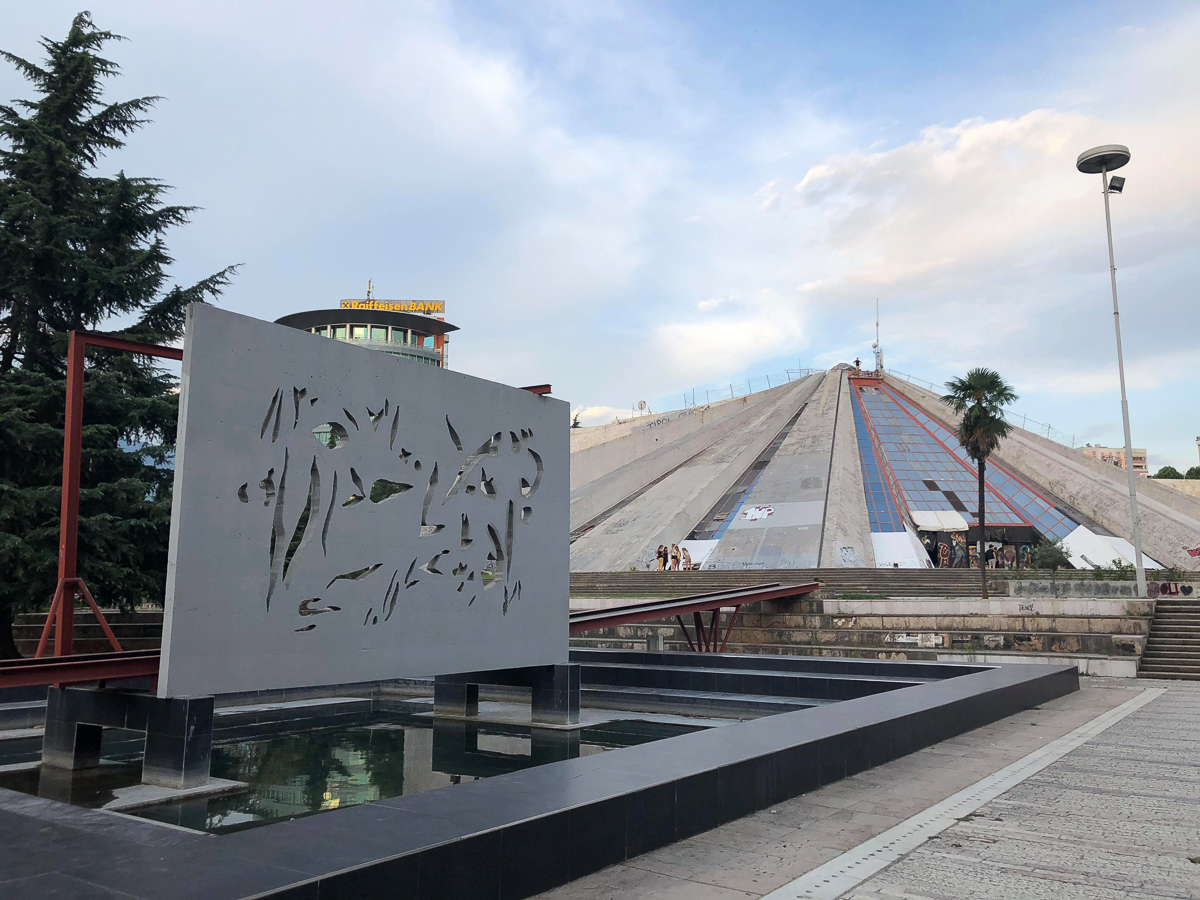 "Hey, apparently there is a pyramid here in Tirana. Did you know that? We should have a look at it, don't you think?"
– Thomas, while we're walking the streets of Tirana.
The pyramid of Tirana (Piramida), built in 1988, was originally built to serve as a museum for the communist dictator Enver Hoxha, who had died in 1985. When built, by Hoxhas own daughter and her husband, it was the most expensive building ever made in Albania. It was in 1991 transformed into a conference center, and has later housed a night club (called Mumja, The Mummt, fittingly enough as the pyramid was originally intended to serve as a mausoleum for Hoxha), it's been used as a base for NATO, organizations and for a TV station.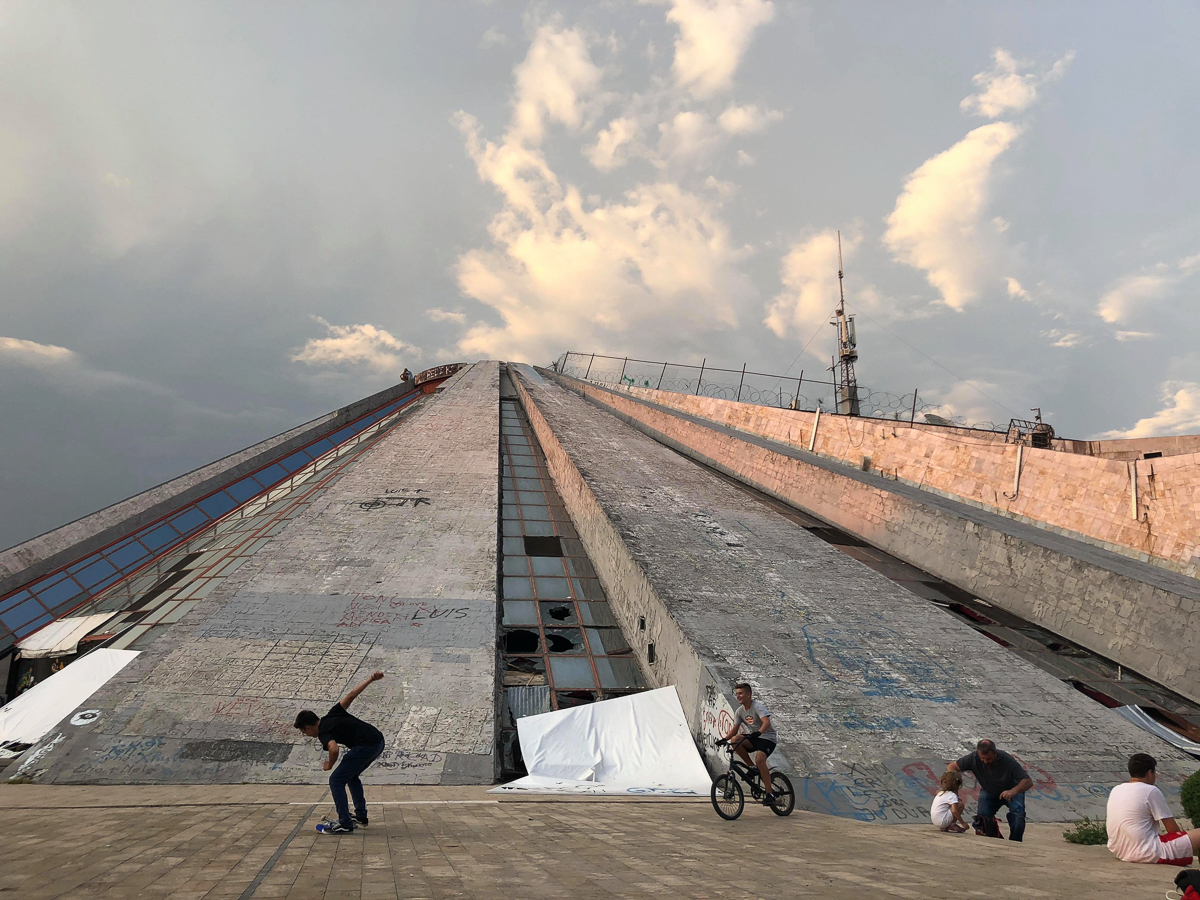 When we visited, however, you could go inside, and it was all empty. On the outside, kids (both big and small) used the Pyramid as a slide, running up on the top for a nice view, and more awkwardly crawling back down. Inside, you could see traces of what had once been.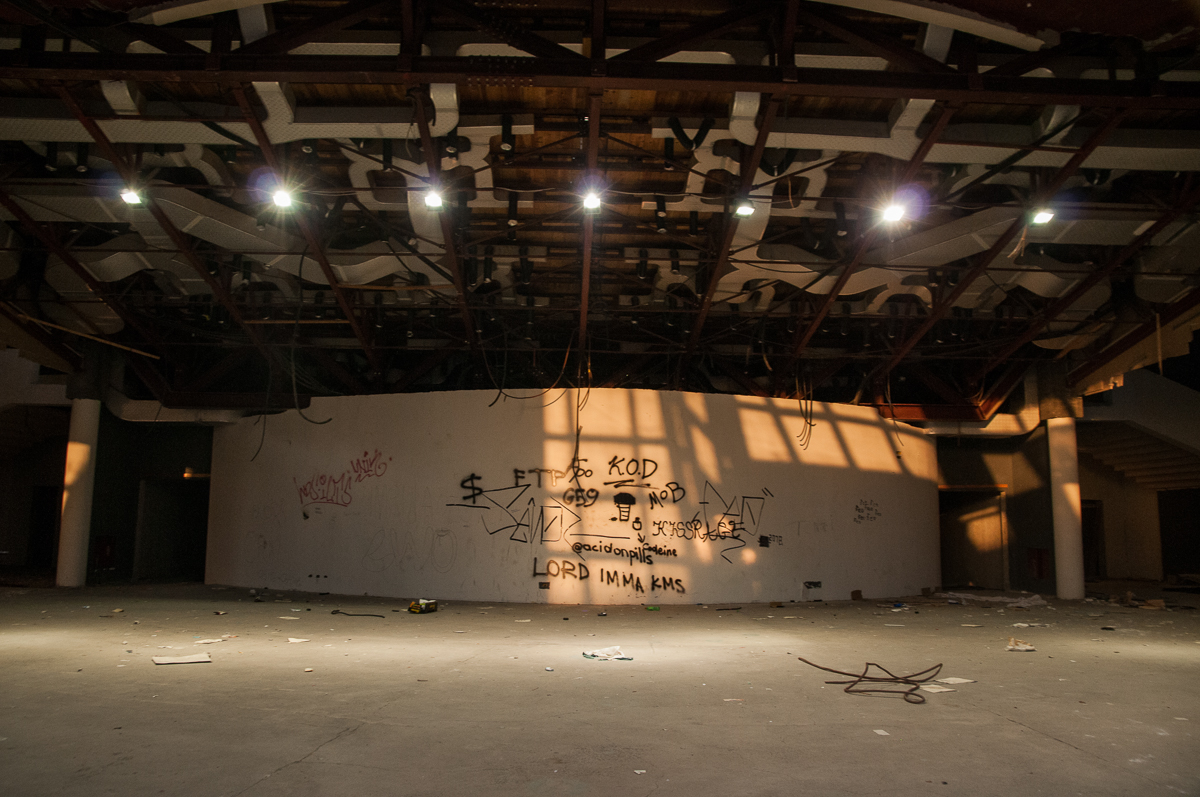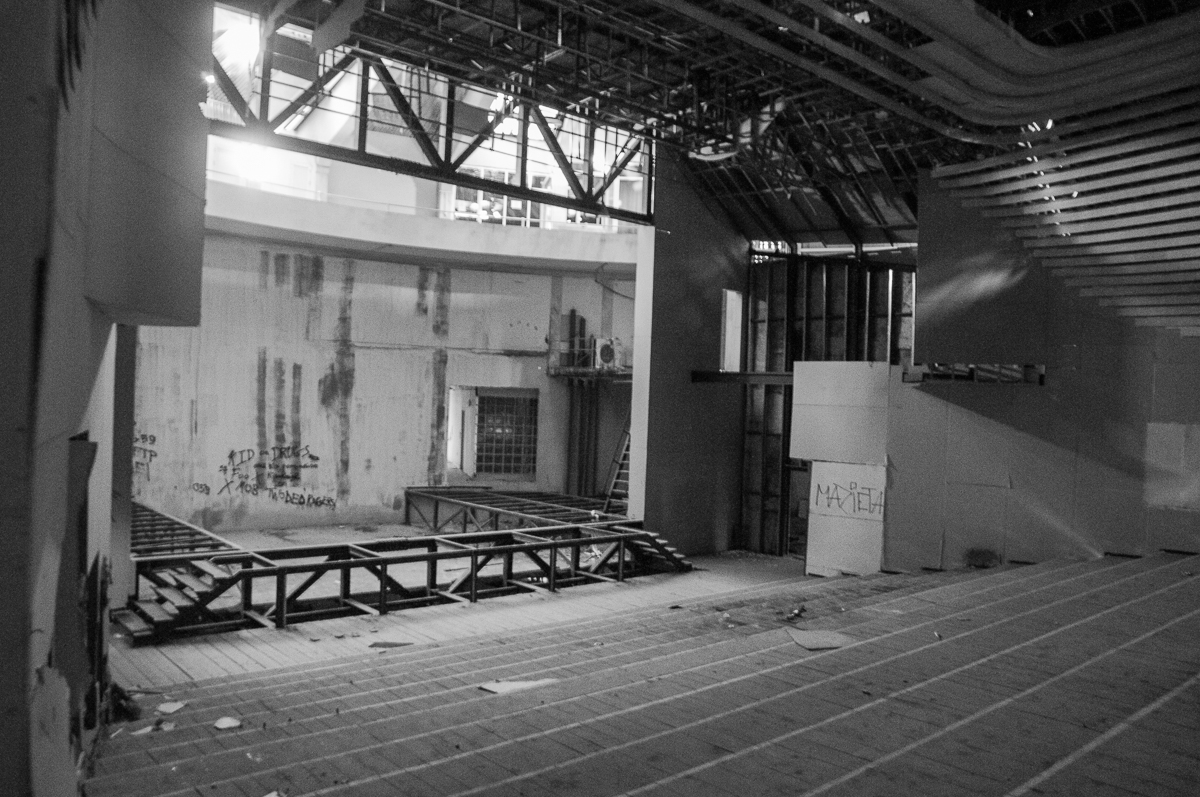 There's been a lot of rumours about the faith of the pyramid's future – both that it would be demolished (naturally enough, Hoxha is not very popular in Albania), and that the pyramid will be refurbished to be used as a Youth Technology Centre. As for now, it's just standing there, empty, but very interesting.
As we entered the building, we saw some kids inside. We walked very cautiously, both because of the current shape of the pyramid (rather tired and little maintained), but also cause we did not want to accidentally walk into anyone who might be in there (homeless people, we thought at the time, but we also heard about kids with knives frequenting the building, so be careful if you visit).
---