Gift season is coming! Are you looking for a Christmas gift, or any gift really, to a travel addict? Getting that perfect gift to someone is fun, but it can sometimes be a bit hard to figure out what to give. What do you give your friend who loves to travel? In this blog post I've collected 26 gift ideas for your friend, the traveler.
---
The experience – the gift of travel:
First things first: the travel addict loves to travel! So the obvious gift would of course be a

1. Travel experience (d'uh)

The travel experience can be tweaked into basically whatever you want it to be, and can fit in on any kind of budget. Here you can either do all the planning, and present a gift with the entire experience scheduled and planned, or you can give a gift card for a travel or experience for the receiver to decide. Remember: a travel experience can be anywhere, as far or as close to home as you want it to be.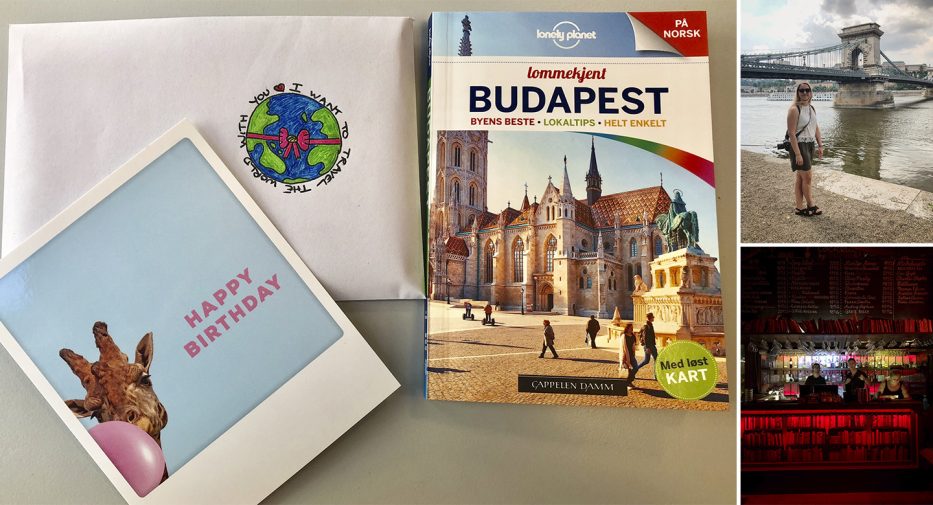 2. Surprise trip somewhere
Surprise your travel geek friend with an adventure, where all they know is when/where to show up, when to expect getting back home and what clothing to bring. (Just make sure your friend actually enjoys surprises and is available at your chosen time).
3. Gift card or travel points towards future adventures
Does your friend collect travel points from a certain airline, chain of hotels or anything like that? You can never go wrong with a gift card, but make sure you get one which will actually be used.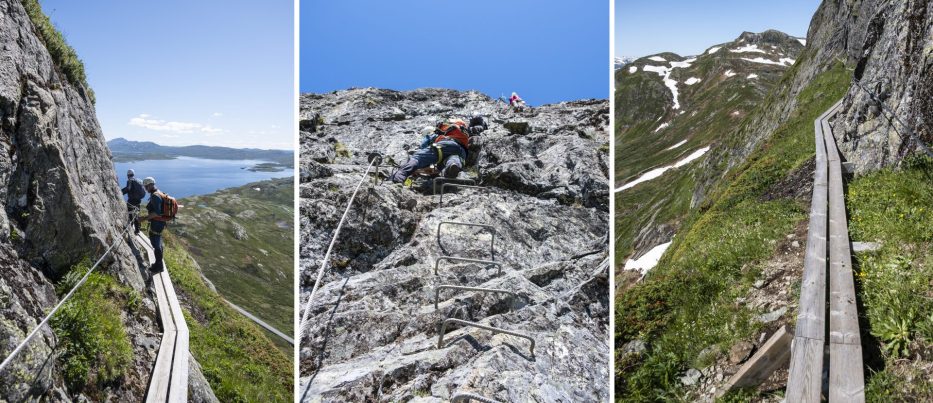 4. Local travel or food experience you can do together
A local experience might be just as nice, or even better, than one far away. Last Christmas I gifted Thomas an "alpacca walk", about 40 minutes away from our home. We rented a car, drove over, and had the best start of the day together, walking around with happy alpacas.
---
The practical adventurer:
Of course, you might not share the enthusiasm of travel with your friend, or have time off from work or anything, to join in on an adventure. Luckily, the travel addict of course can enjoy a lot of other things than just explorations, adventure and mileage points.
For the practical ones amongst us, there are heaps and heaps of travel related gear one can buy.
5. A great travel neck pillow
A great neck pillow is seriously the best for those long haul flights, train or bus rides. No more waking up drooling on the shoulder of the stranger next to you, or with a neck which hurts. My favourite can be tightened under your chin, keeping it in place while I doze off.

6. A new backpack or suitcase
A backpack or a suitcase is only a backpack or a suitcase if it's not annoying! Seriously. I still have nightmares about this one old suitcase I borrowed from our basement once as a young traveler, which turned out you had to lift the actual weight of the suitcase when rolling it. It was so heavy, and I thought I was never ever gonna make it to my destination. Phew!
Make sure you do some research on what type of traveler your friend is – do they need a smaller backpack with loads of pockets as their in-flight company? A suitcase which weighs next to nothing itself, allowing more things packed in it while still being below the maximum weight? A suitcase which can turn into a backpack once you reach your beachy and/or cobblestone destination?
7. Packing cubes
How did I ever even find anything before I started using packing cubes? I know, I know. There's usually closets in hotel rooms, but who has the time to unpack (and then, God forbid, re-pack before leaving) your suitcase? Packing cubes makes packing, organizing and finding whatever it is you're looking for so much easier.
// Do you need help with packing? Read my guide with 18 things I always have in my hand luggage here.
8. A pair of comfy shoes for those busy days
How about getting your friend a pair of comfy shoes for those busy travel days? Because back pain is the last thing you want your friend to get when they're out and about exploring somewhere exciting.
9. A pair of comfy travel pants
Let's be honest. Noones at their most comfortable on the transportation part of traveling – but with comfy travel pants at least you're off to a better start. Get something with an elastic waist, and preferably pockets. Bonus points if it looks somewhat okay – you'll probably arrive at your destination still wearing them.
10. A sleep mask
Because sometimes it's more like if you don't snooze you'll lose!
11. A notebook for writing down all your travel memories in
And to glue business cards in, doodle while waiting for transportation etc. A nice notebook can become a treasured keepsake with memories for a lifetime.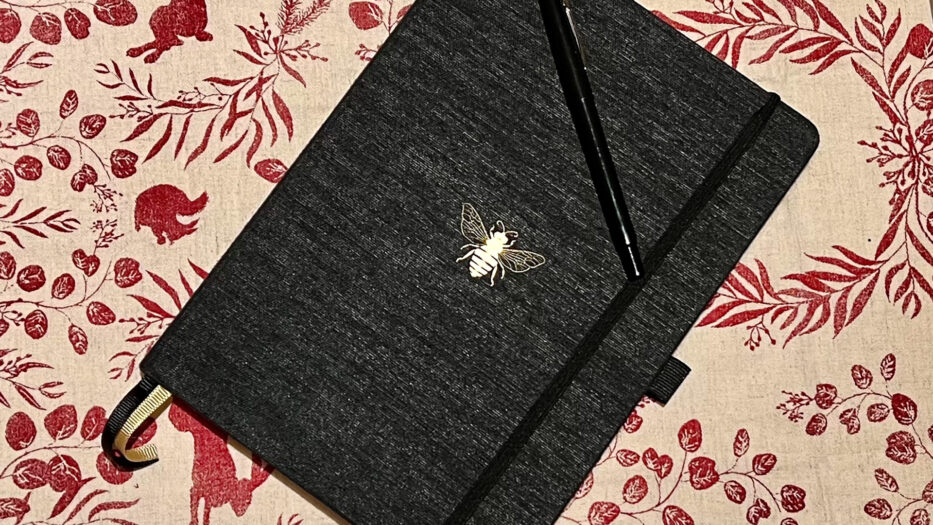 12. A small pocket photo printer for spicing up those travel journals or your postcards
This is on my personal wishlist, so that I can make my travel journal way cooler while out and about. A nice personal addition to the pamphlets and business cards I collect while traveling.
13. A travel padlock
Lock your suitcase, or if you stay at a hostel, lock your cabinet where you have your valuables.
14. Earplugs
Especially good for those staying in a dorm, as you'll never know how many people actually snores until you find yourself in one.
15. Noise cancelling headset
Snorers in your room? Screaming baby on the plane? Couple arguing next to you? Or just need some alone-time in a room full of strangers? Turn off the world around you, and tune in on whatever you want – music, podcasts og a movie. Just remember to be alert when you're out walking.
16. A quick-dry travel towel
I'll say it as they do in "The Hitchhiker's Guide to the Galaxy": Don't forget your towel! And with a quick-drying one you can easily dry your towel even if you don't have a huge space or long time.
17. A passport holder
Keep your passport, ticket and that tiny part for your luggage nicely together with a passport holder. I love mine, a handmade version bought in Thailand back in 2019, but these come in all types and colours. Get one with the name of your travel friend, or maybe one in a bright colour making it easier to find in the bag when it's needed.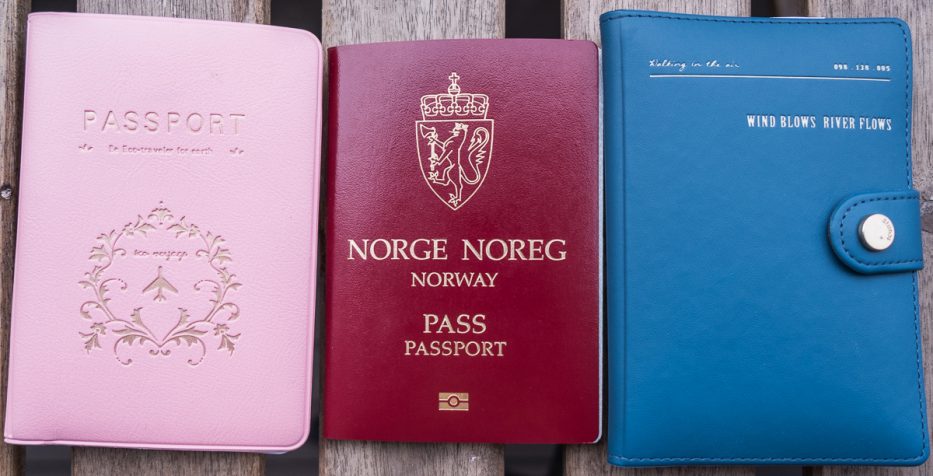 18. A powerbank
Make sure you have enough power on both your phone and camera to be available in case you need to make a call, and to grab all those amazing photos to show off when back home.
19. An external harddrive to backup your images/videos or other important stuff
One of the saddest things there are is if you don't have a backup of your images, videos or other things important to you, and then your computer/camera/memory card/phone dies. Luckily, doing a backup (before the accident occurs) is easy! Just remember to take the time to actually do the backup. 😉 (If it's been a while since your last backup, this is a reminder you should do one!)
20. A luggage scale
Avoid that extra stress just before check in when you wonder if those five extra cheeses/books/bottles of wine/whatever it is you buy when traveling you squeezed in made your suitcase too heavy.
21. A hammock
A hammock can be both a great thing to bring on a journey or even the reason for an adventure. Bring it wherever you go and you have somewhere to hang out (literally), or go camping with it.
22. A travel-sized wireless speaker
I personally love to bring a small travel-sized speaker with me when I travel. You never know – you might end up somewhere with a bathtub, or maybe you just need that extra boost with some great music to walk out the door?
---
For the travel inspired home:
Most of us travelers do not travel full time. This means we have a home. A home where we can plan our next travels, longingly look back at our latest travel memory, or just casually daydream about travels… Yeah, you catch my drift.
23. A scratch map
A scratch map is a perfect way to keep track of where you've been around the world in a very decorative, visual and personal way.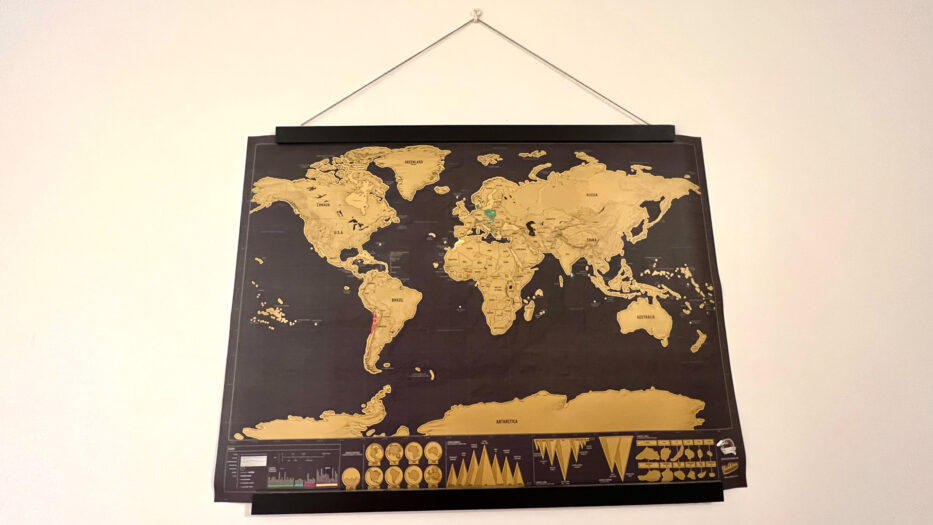 24. A coffee table book with travel ideas
Get your friend a coffee table book with inspiration, for those days where they just want to dive into the many options of adventures awaiting.
25. A glowing globus lamp
This is both a practical gift as well as a fun one – and can be found in so many varieties and sizes. I'd say a globe lamp is a must in a travel inspired home. 😉
26. A subscription to a travel magazine
No matter if your friend prefers reading paper copies or digital versions, there are loads of great travel magazines out there. How about giving a subscription to a magazine? Make sure your travel loving friend is up to date on all things travel related.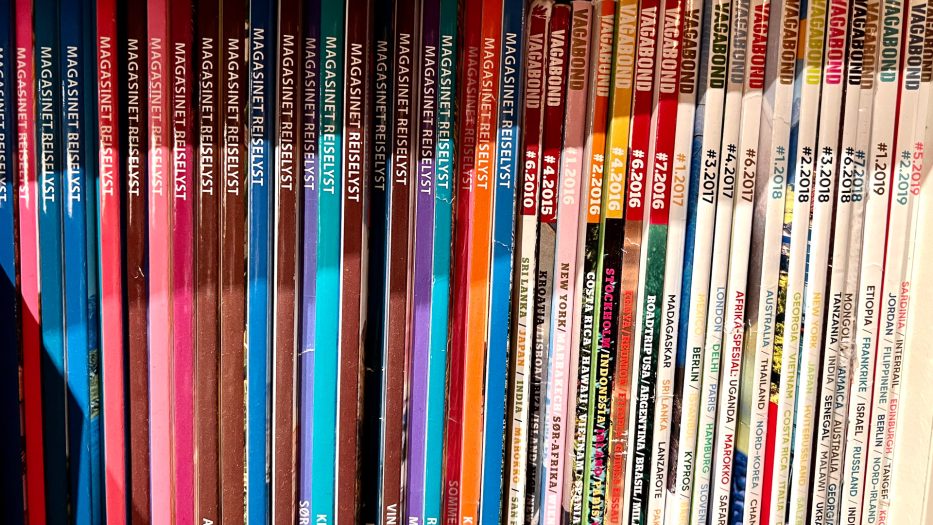 ---
I hope this list might give you a few ideas for the upcoming season. I am sure there are heaps of other travel related gifts out there. Do you have some ideas not on the list? Please feel free to share them in a comment below.
---