Auschwitz…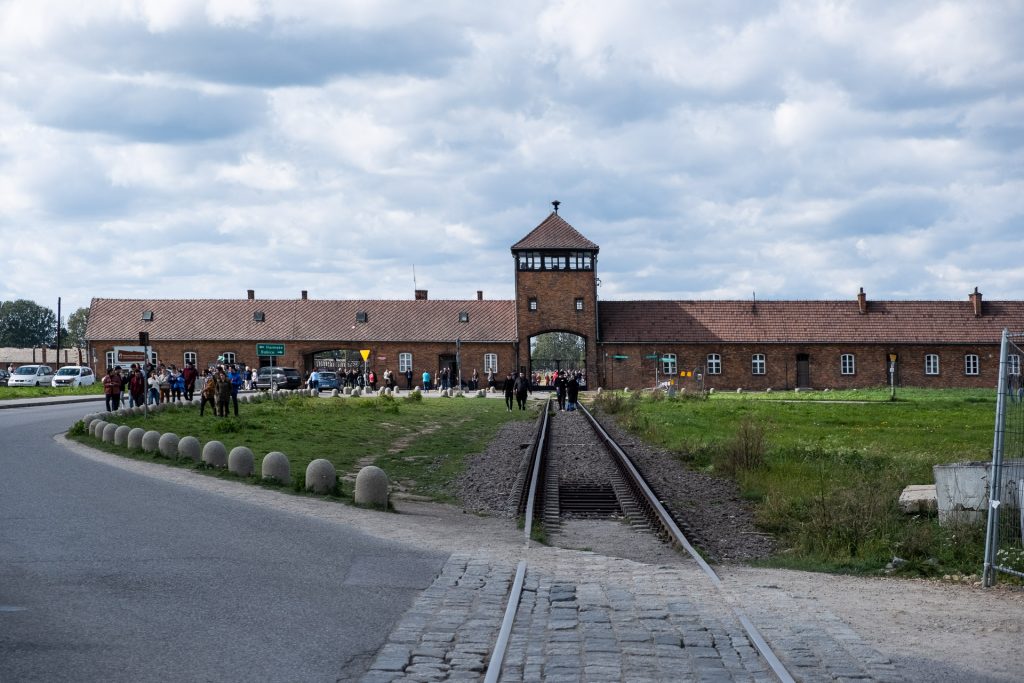 How do you even write a blog post about going to Auschwitz? Obviously, we've all heard about the nazi camps from WWII located in Poland. We've heard stories. Seen movies. Read books. All these horrible stories, unfathomable stories which are luckily not mine to tell. It would be so easy not to write this post. Just as it would be so easy not to visit a concentration camp, to simply close my eyes, shut off my mind, and ignore all the unpleasant history in this area. But I simply cannot.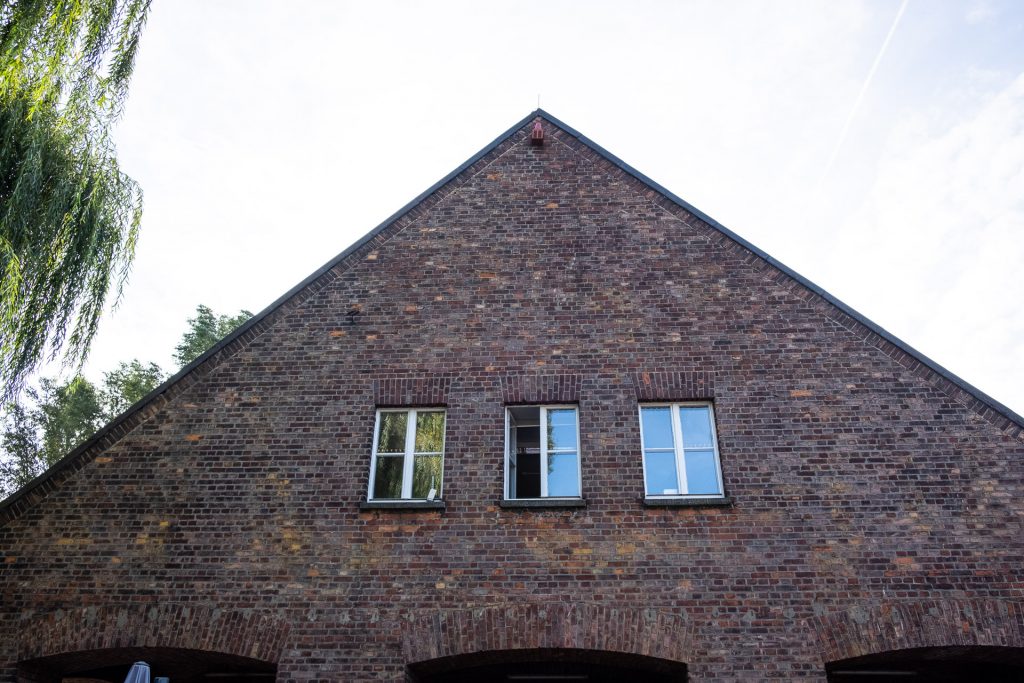 It's September, the first signs of autumn has started to appear here in Kraków, although temperatures are still pleasant enough for wearing just a t-shirt during daytime. The grass is still green, even in Auschwitz, I notice. Green, and sprinkled with small, yellow flowers. It could have been such a gorgeous sight, made for such a nice photo motive – were it not for the fact that more than 1 million people were murdered here less than 80 years ago.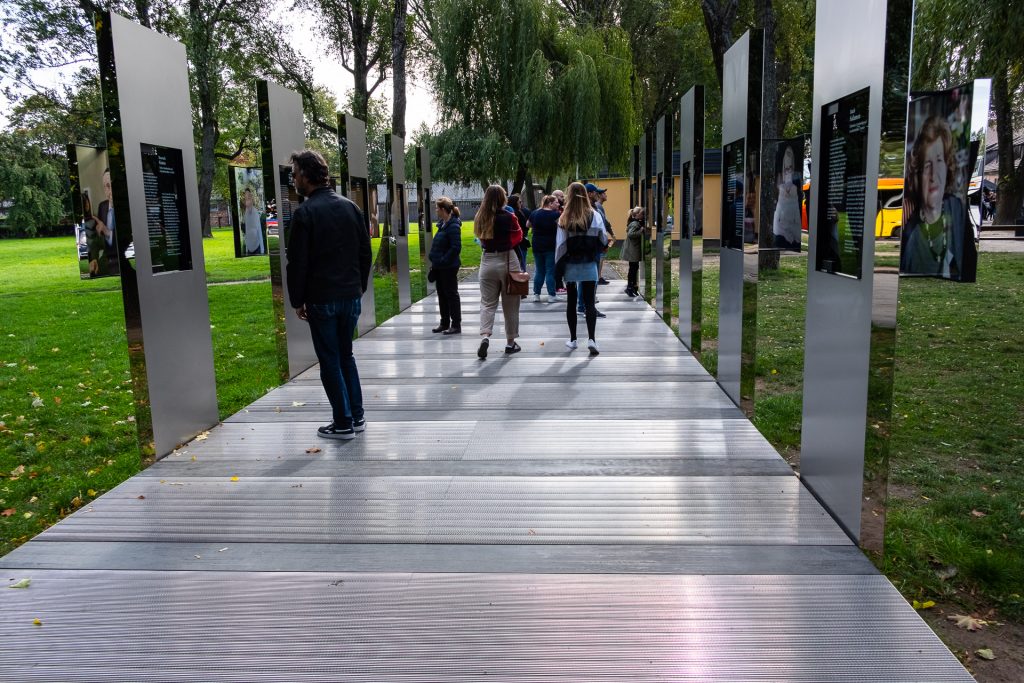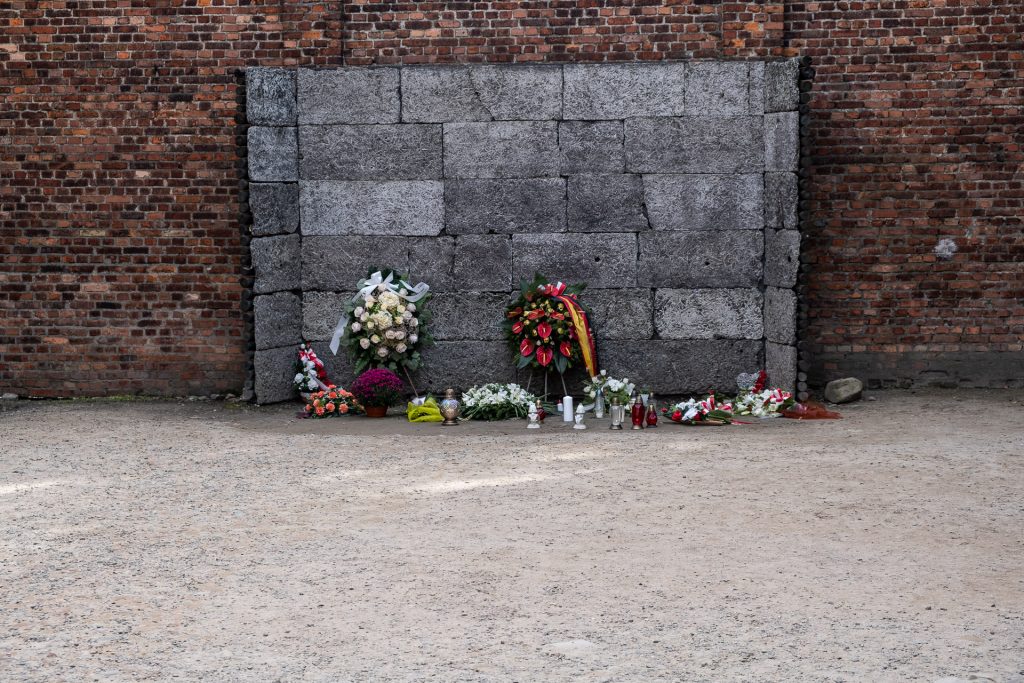 I'm spending a day visiting both Auschwitz and Auschwitz Birkenau, two of the largest, yet sadly not only, concentration camps from WWII. My group consists of about 30 people, and we're all equipped with a sound device in which we can hear our guide, Jacek, talk. We're walking more or less in a straight line after each other. As we pass other groups, I meet the eyes of some of the others. Some nods to me, others are too busy holding back their tears. A man and a woman stops and hugs each other for a long time.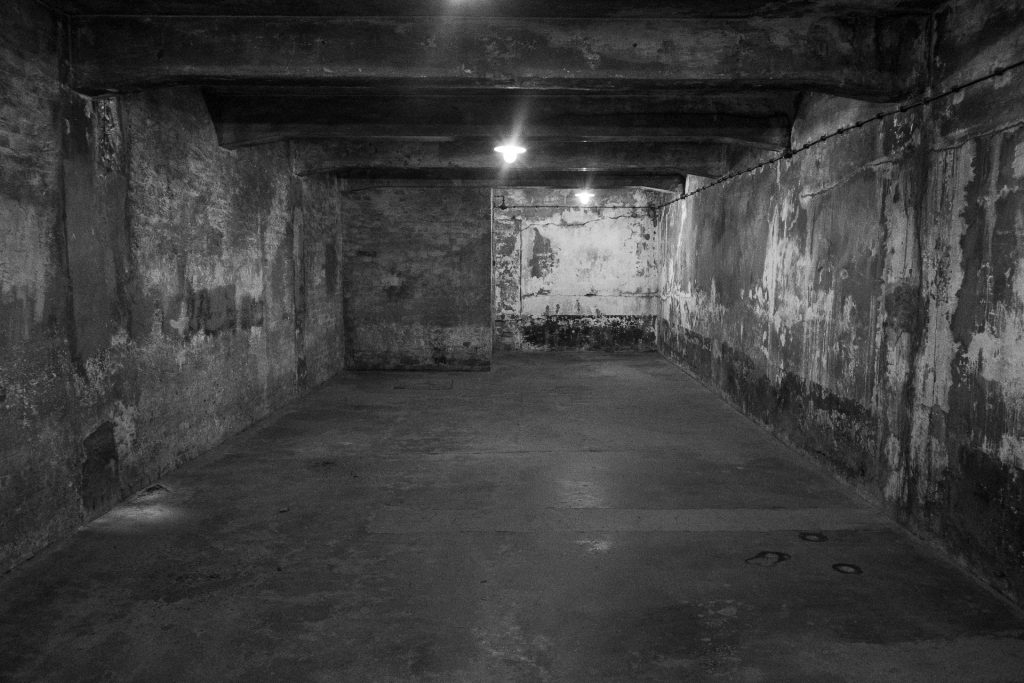 One of the guards working in Auschwitz lived with his family so close one could see the crematories from his house. After the war, he was hung here.

It feels surreal the grass can be green, flowers grow and birds chirp in such a place, next to the crematory.
One of the many houses inside Auschwitz Birkenau.
We're shown everything. The houses where the prisoners lived, the prison cells, the gas chambers, the crematories… Even though I've been here once before, on the "white buses" trip back when I was 14, I am filled with despair and sadness as I walk on, Jaceks sad voice in my ears, all the details I wish I could shut out. But I can't. It's unpleasant, it's horrifying, but it's also important we never allow ourselves to forget.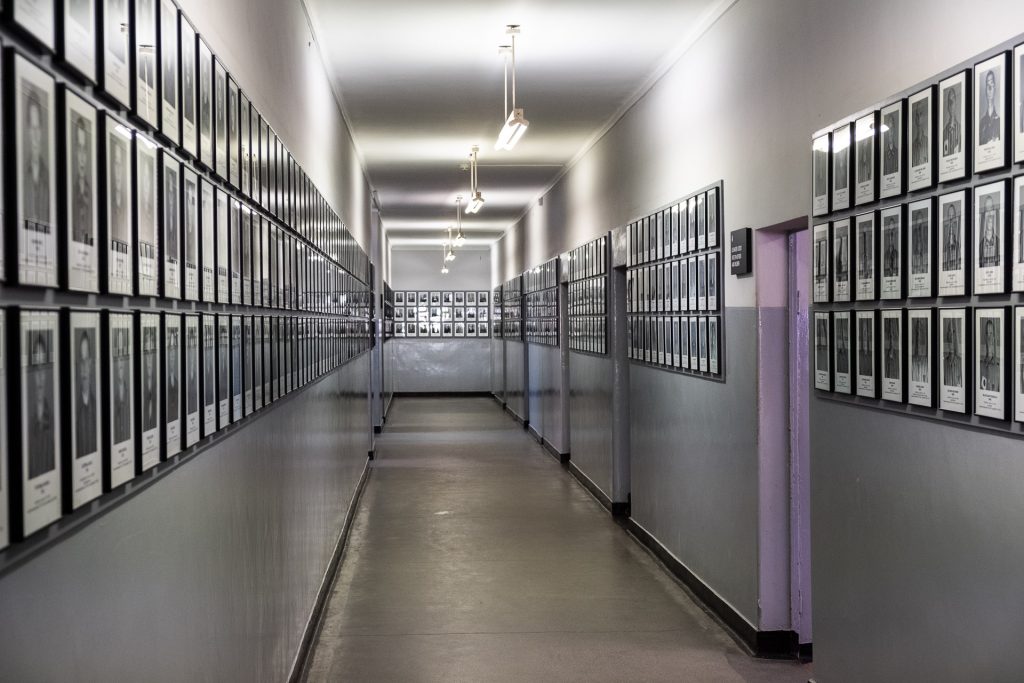 Those which arrived here in these camps thought they would live to see the day of their departure. Few of them actually did. "If they wanted to kill us, why would they take us all this way, and not just kill us where we were?" one of the survivors said he had thought. It was all part of the plan.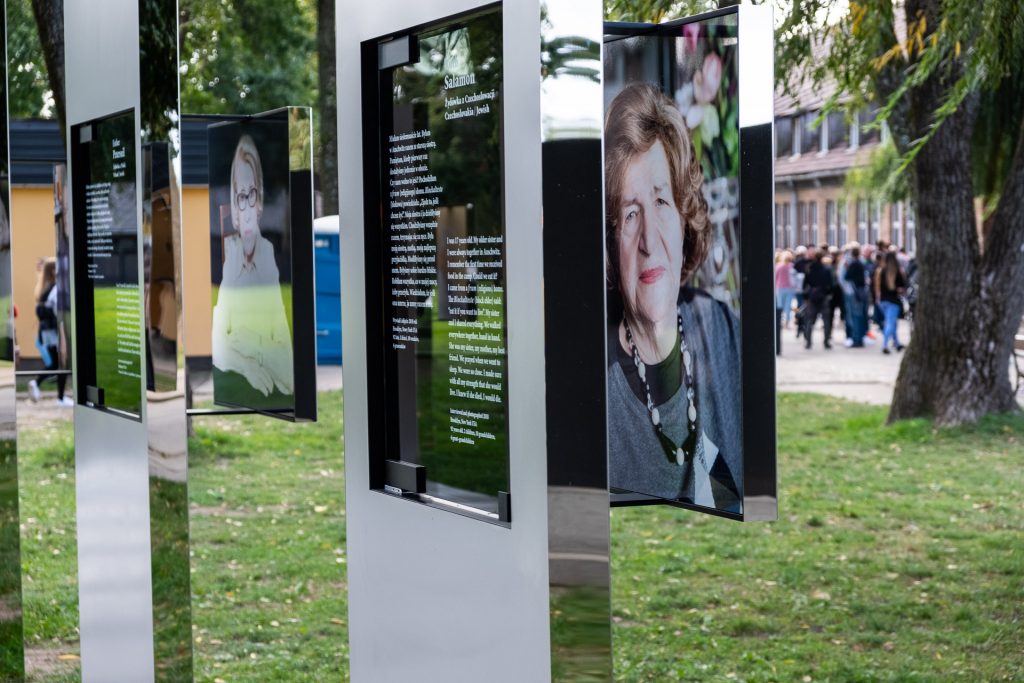 The prisoners had been told to bring their belongings, suitcases with their names marked on, valuables, even kitchen equipment. All was taken from them, rummaged through, the most valuable items shipped to Germany. Whatever was left behind is still on display for us all to see.

Only twice during the trip are we asked not to take pictures. This is as we pass the room which contains hair from the prisoners, as it was shaved off, and as we visit some of the prison cells in the basement. A sickening feeling hits my stomach as we walk, all in line.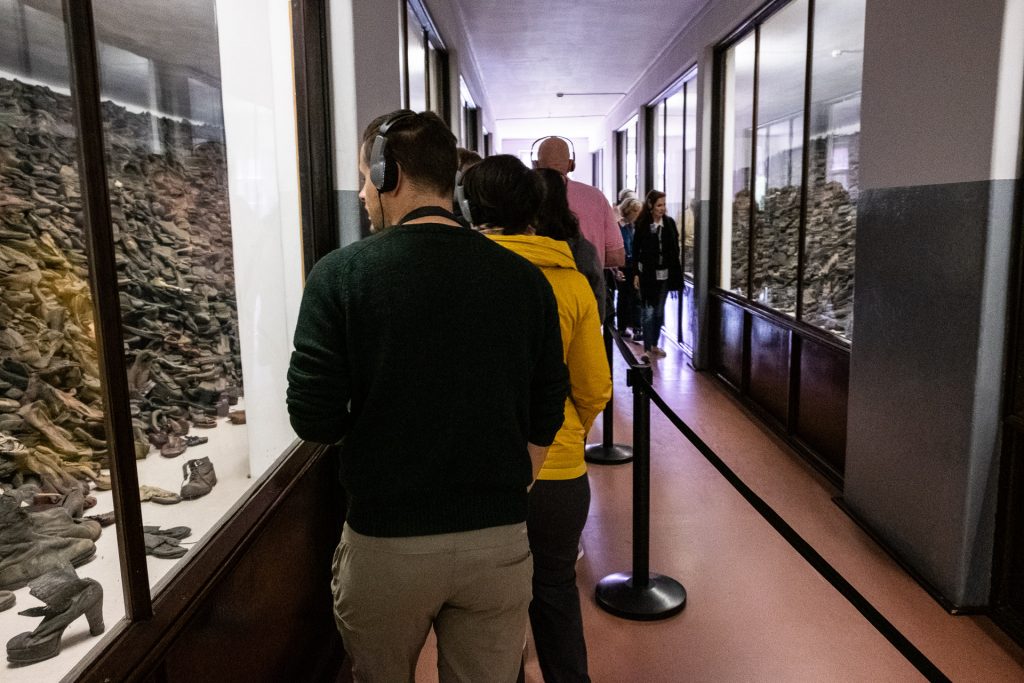 I see rooms filled with shoes. Suitcases. Clothes. A set of tiny, tiny shoes for a baby in a mount. I force myself to look closely at them. The cruelty of humans really has no limits.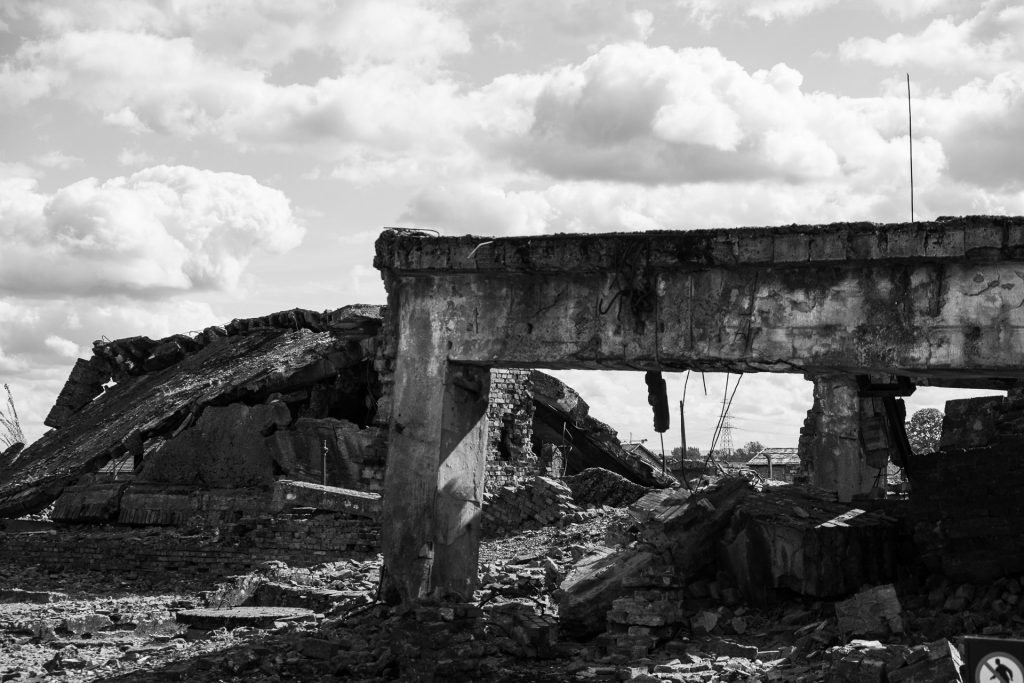 As we leave the building, the sun is shining, and flocks of birds are flying in formations on the sky. It feels surreal, that a place such as this exist, that we humans continue to do all sorts of awful things to each other, and yet on the outside, life goes on.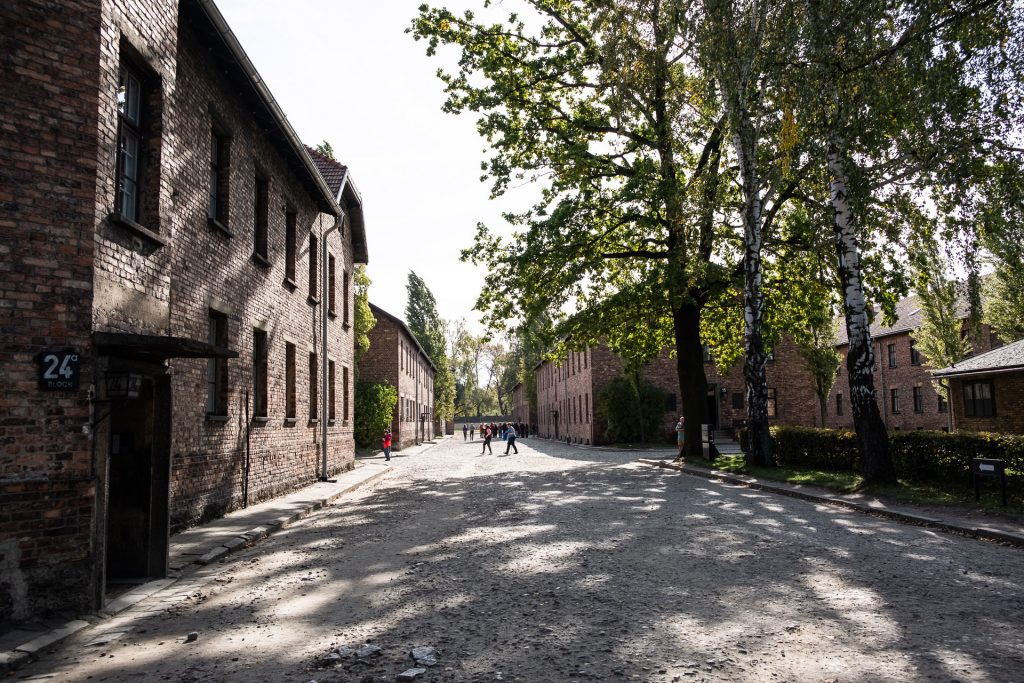 Thomas gestures to my headset, and I take it off. "Listen!" he whispers. It's silent. So, so silent. The entire area is filled up with people, and yet the only sound you hear is the muffled sound from the people walking. I shiver, put my headset back on and continue to walk.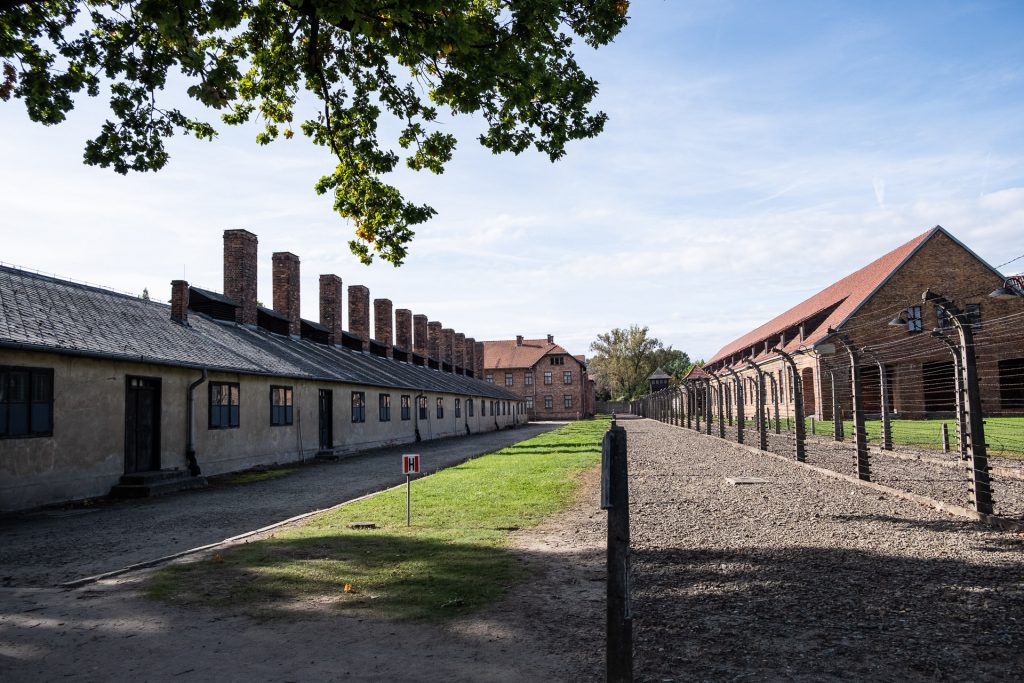 "Never again Auschwitz!" Jacek says, and sets his eyes in all of us. "Can you say that? "Never again Auschwitz?" Cause I can't. I wish I could, but I really cannot. Not in these days." He swallows hard, clears his throat, and again demands us all to think, to not just take in all these grotesque events in the past, but to also see what is still going on in some places in the world even today – some places way closer to home than we'd like to.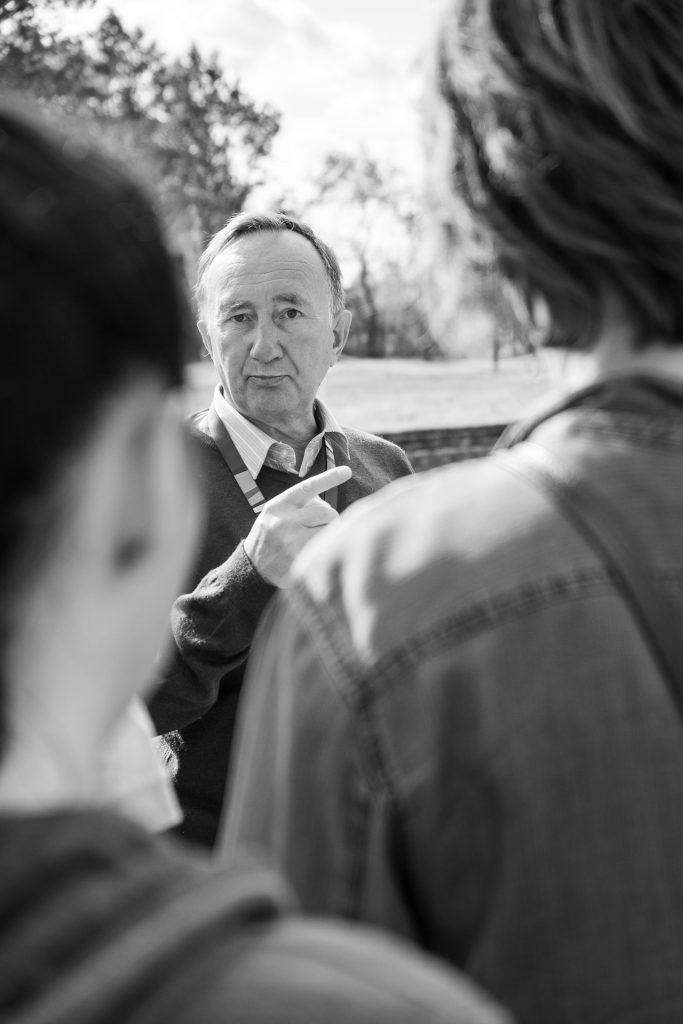 "That's why it's so important that you come here. By doing this, we've chosen to take in what is part of history, instead of avoiding what is not pleasant. We come here, we're gonna remember, and hopefully it'll make us think at least twice".
You can visit Auschwitz both with and without guide. I myself visited the campsites with Cracow Tours, and I definitely recommend going with Jacek. (Not sponsored! This recommendation is only based on my personal experience and preference!)
---