I don't particularly like autumn. I don't really enjoy the rain, the days gradually becoming colder and darker, as a constant reminder that winter is just around the corner (don't even get me started on how I feel about Norwegian winters).
However, there's definitely something to be said about the colours of autumn that we see out in the nature. I do, in fact, like that. So when I had a day off from work, and the sun was out, I ganged up with Thomas, and decided it was time for a walk out in the Norwegian forest, cameras in hand, to explore said colours.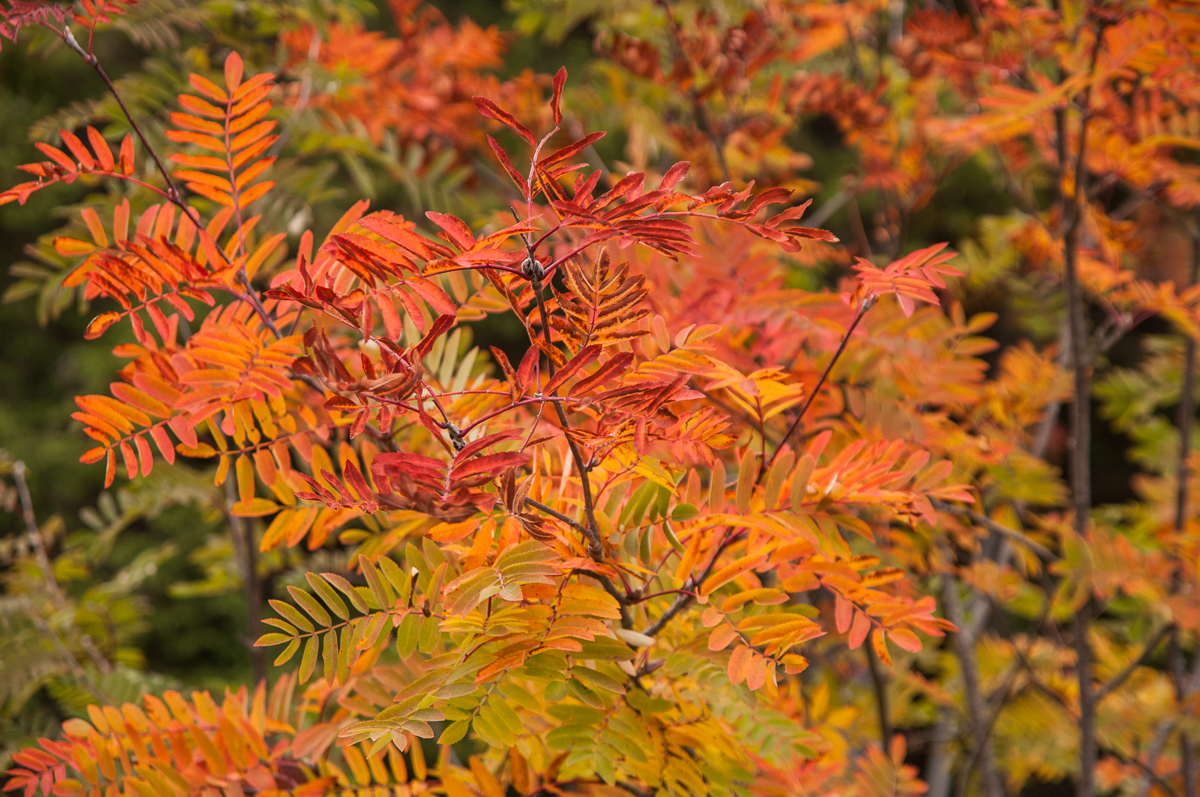 I'd just read about the plane wreck in Nordmarka on Bilivoka's blog, and excitedly showed it to Thomas. Neither of us had even heard about such a thing, and after we found out the train was a mere 12 minutes from our place, the decision was easy. So with coffee in our mugs, cameras ready and warm clothes on we jumped on the train over to Movatn, ready for both an adventure, a brief history class and the autumn nature.
Movatn, a local destination
Movatn train station is placed rather idyllic, with the water on one side, and the forest on the other. Already from inside the train we could see that nature would not disappoint us this day, with leaves both in green, yellow and bright red (and several shades in between).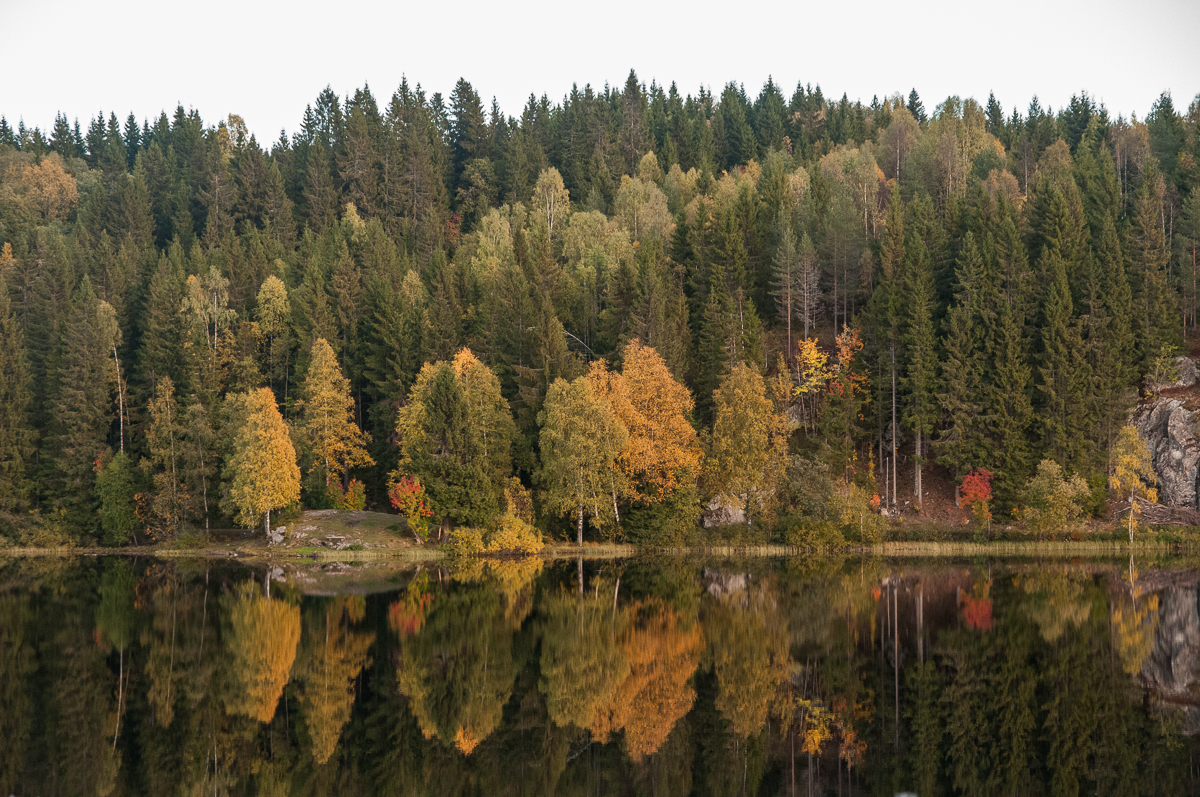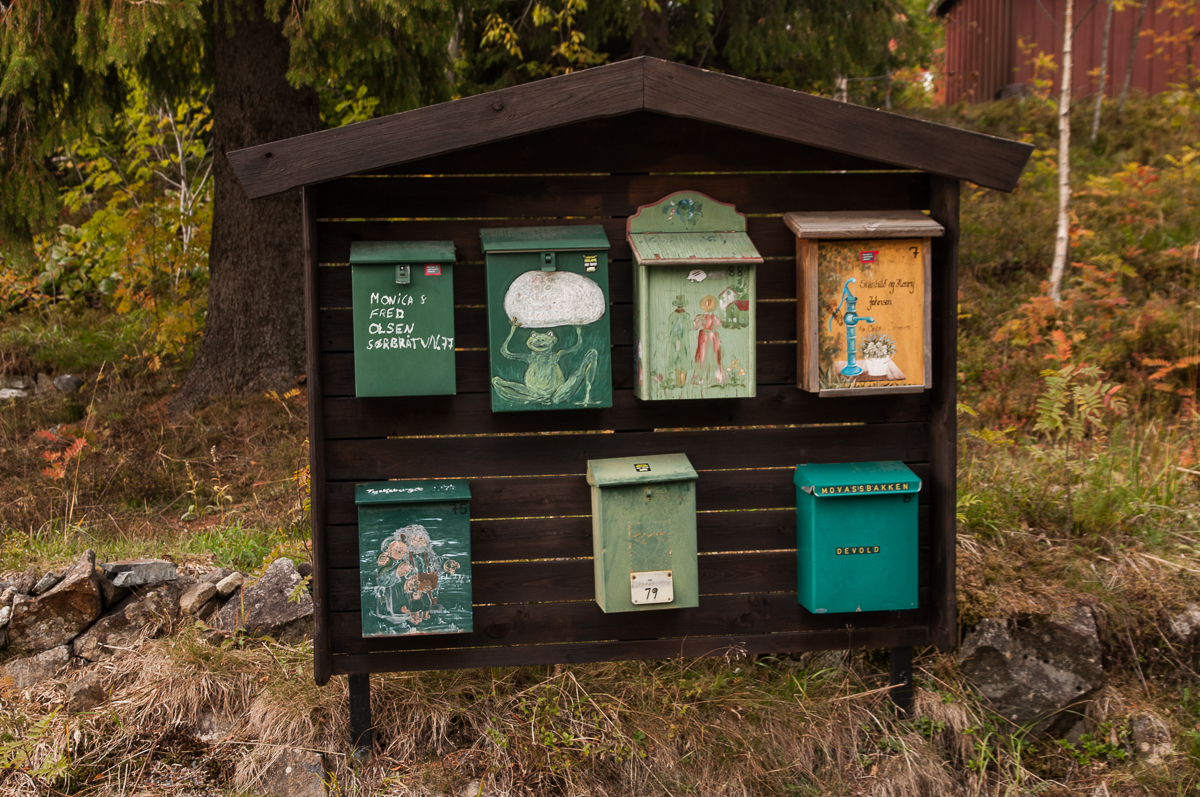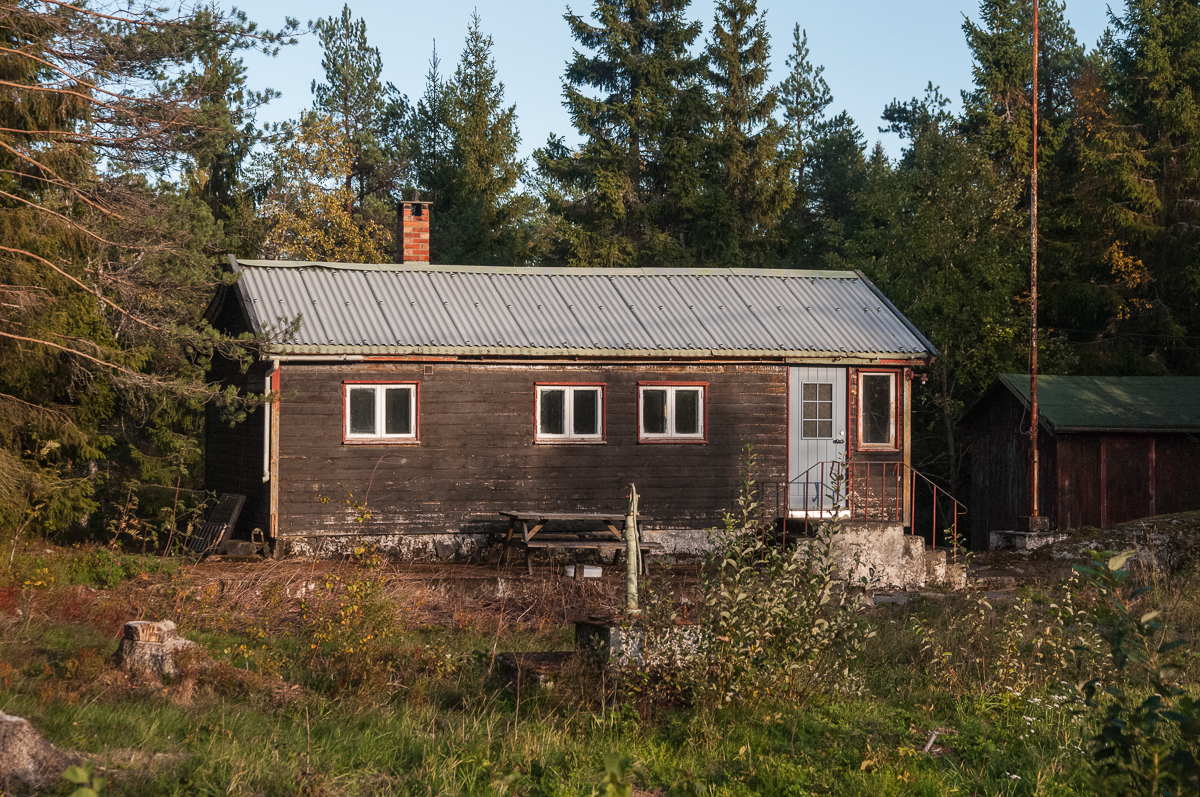 We walked on the path leading us away from the train and into the forest, which at first had a couple of houses every now and then on the side. All of a sudden Thomas stopped. "See!" he excitedly shouted, his whole hand stretched out pointing at something I could not yet see.
"Is that… llamas?"
I asked. And sure it was! In one of the gardens we could see two llamas (or perhaps it was one llama and one alpaca? Not quite sure) happily eating grass. As we approached, they stopped chewing, looking at us curiously. How cute are llamas? I love their furry, big ears, their curious expression and just their general… proportions? Why do they have such tiny heads when their bodies are so big? Or are they really not that big, only really fluffy? After admiring the llamas for a while (and being very curious about what sounds llamas really makes) we continued our journey.
Most of the trip we walked on little paths, but better to be safe than sorry. After some walking, and a lot of photos, we found a place where we could have some coffee, a small lunch and enjoy the view. Thomas got the drone out, and went for a flight, and after that we continued our journey.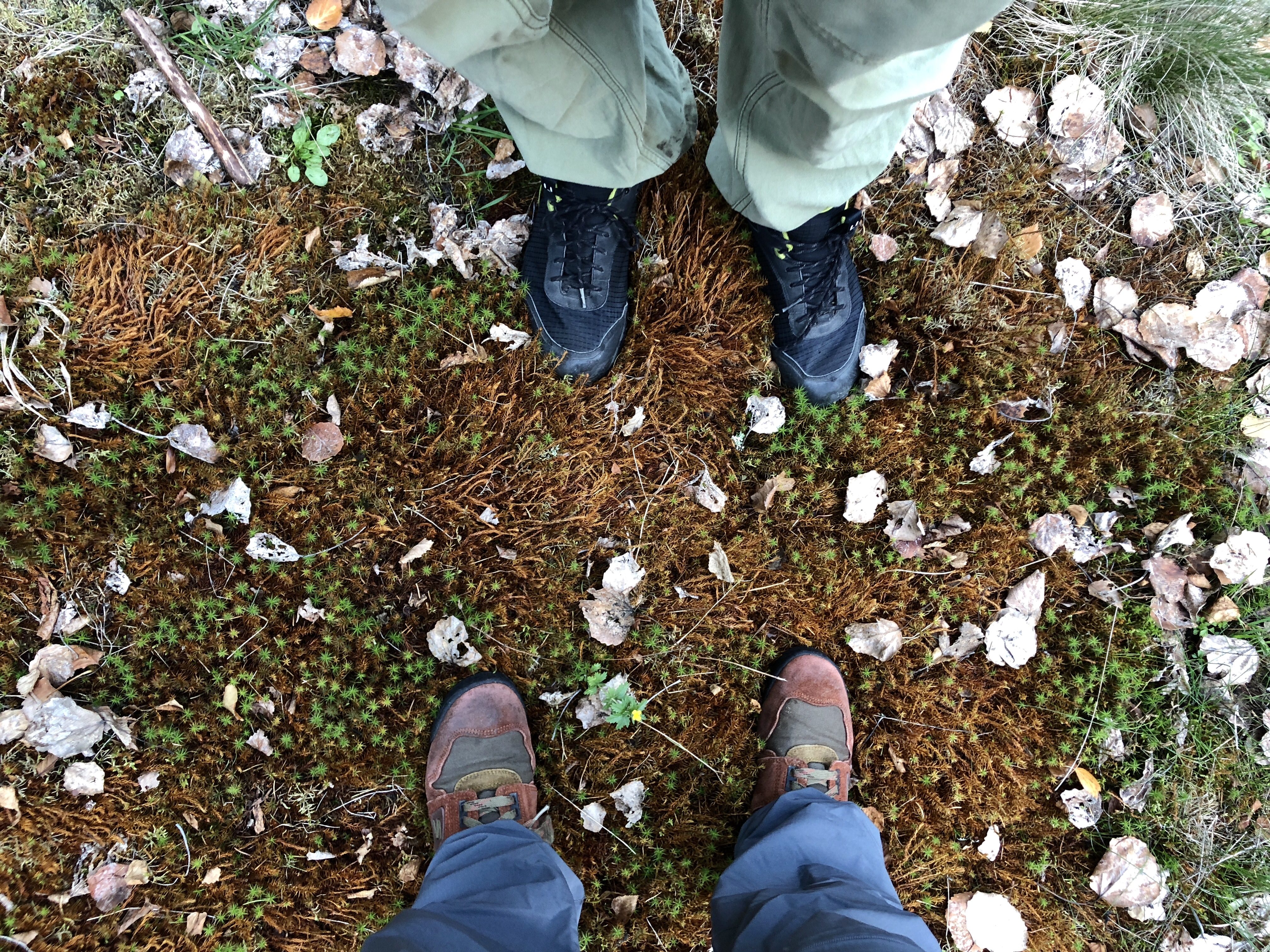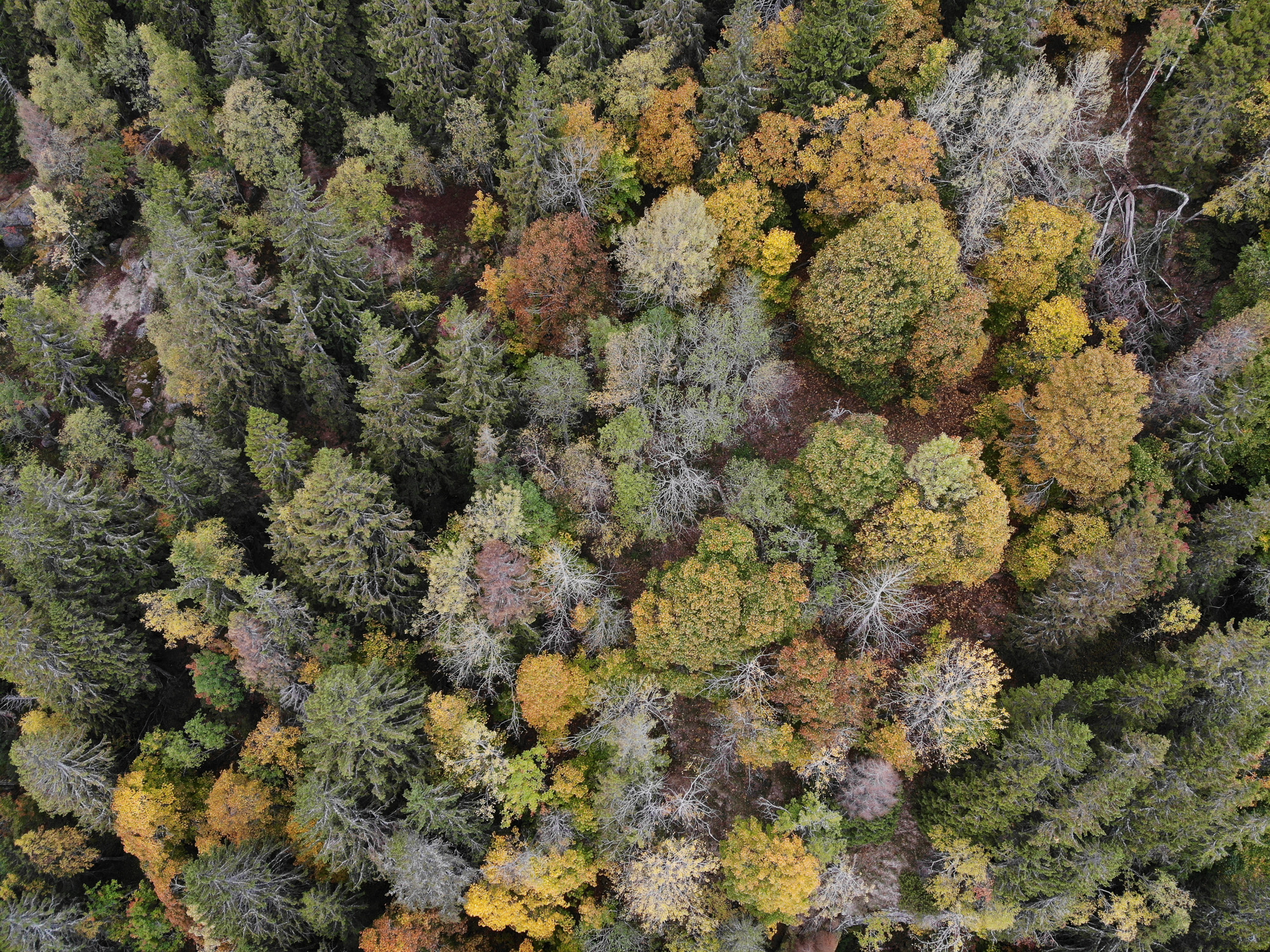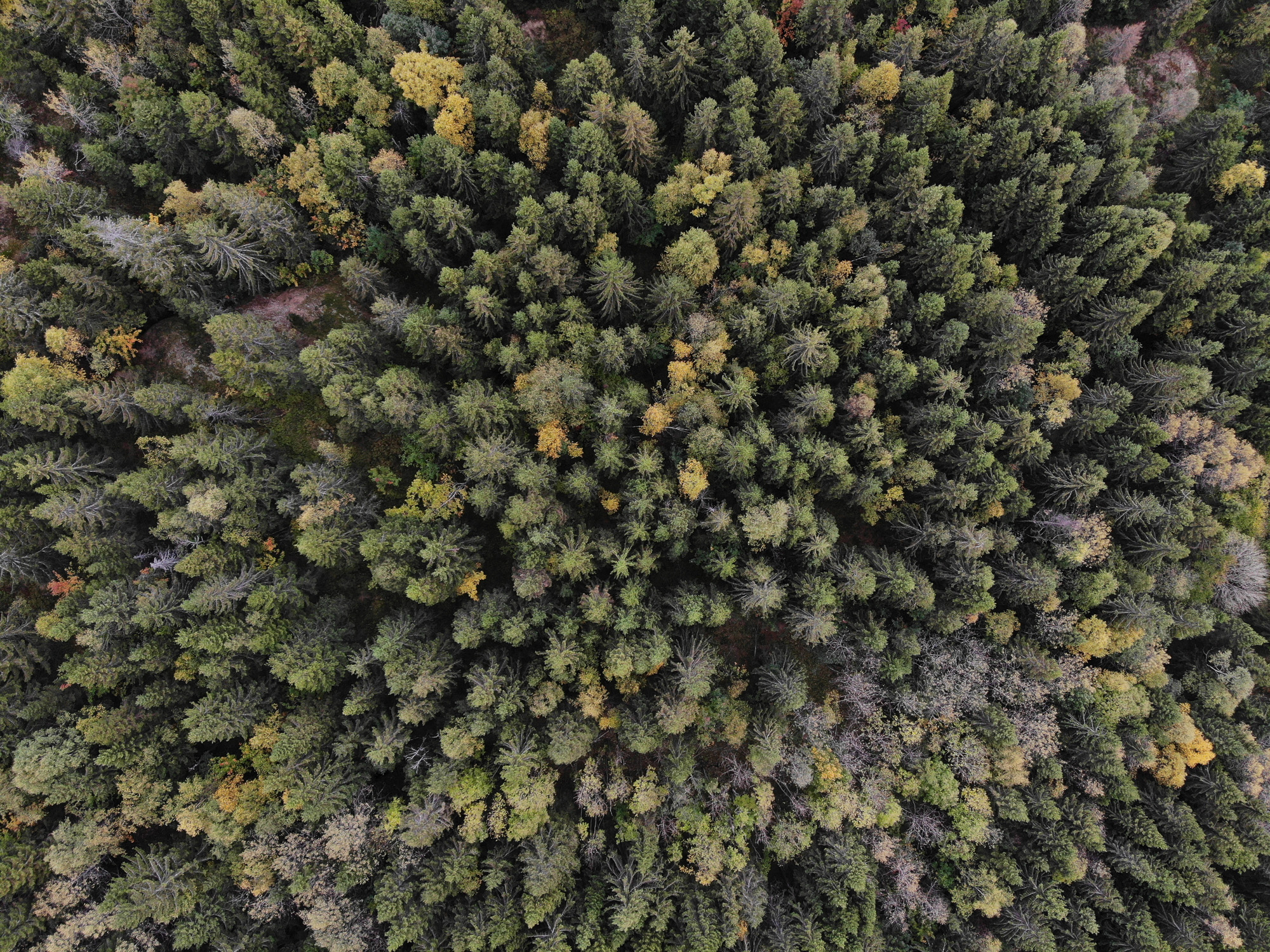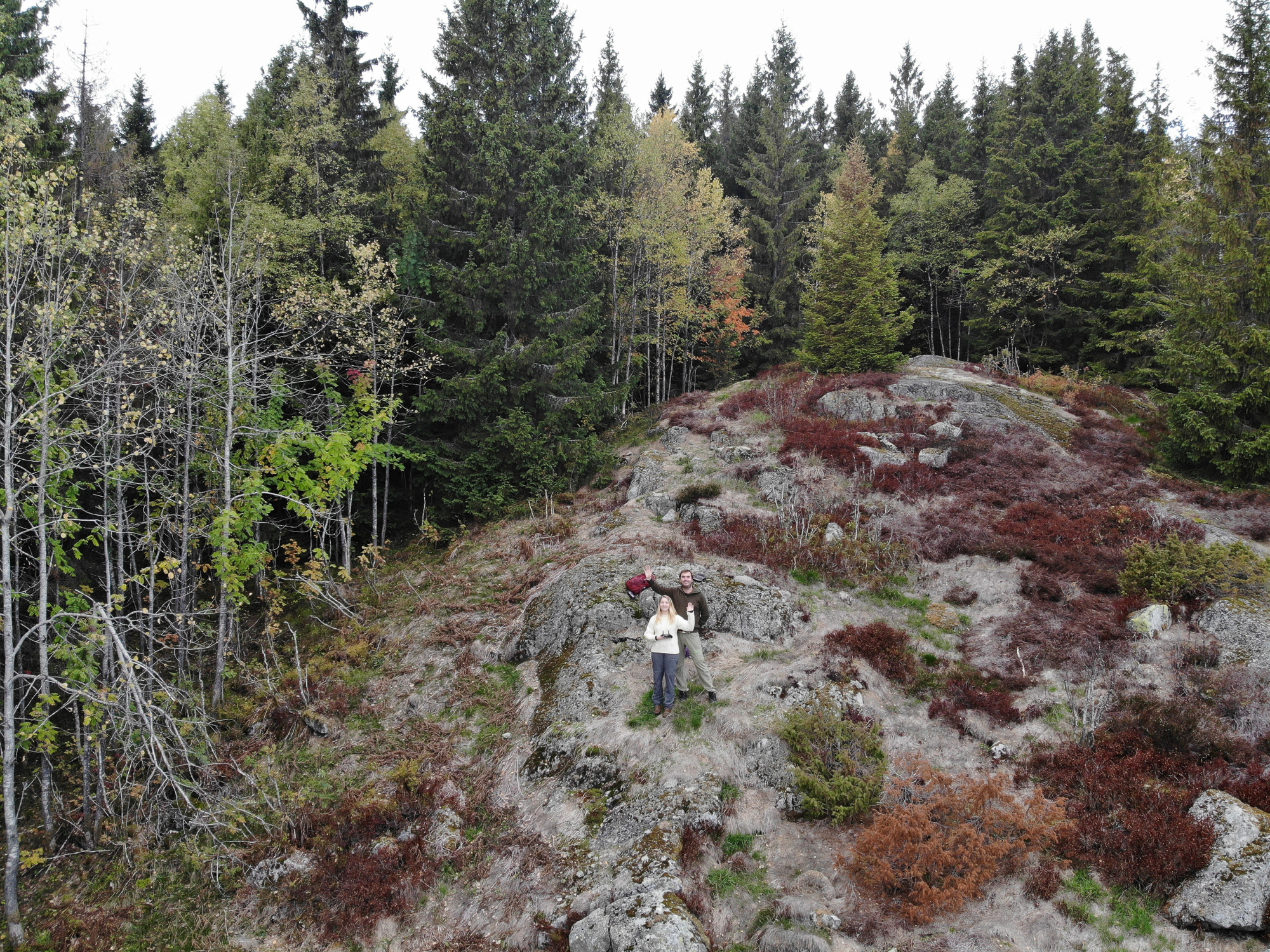 The incident at Movatn
The internet told us the coordinates where we would find the plane, and that it was located about 3 km away from Movatn train station, at a place called Hansakollen. It was on the 2nd of July 1942 that a small plane, a German Dornier DO17 crashed at this place. All 3 on board was killed.
After following the directions at Bilivoka's blog (thanks a million, guys, great guide, recommend it!), and then navigating by GPS, we found the plane. If you want to read more about the plane, here's a testimony from a witness of the accident. (in Norwegian, sorry about that).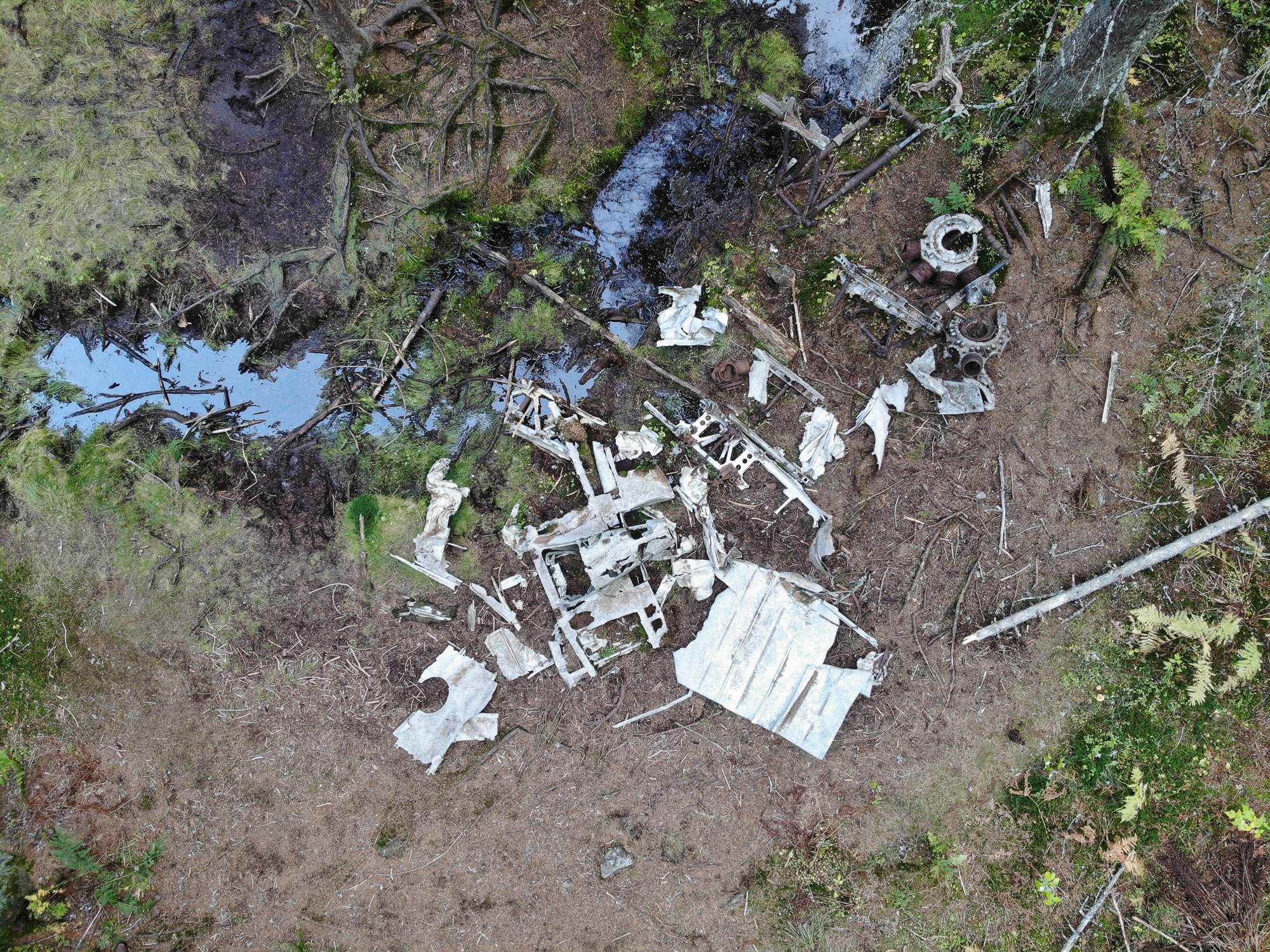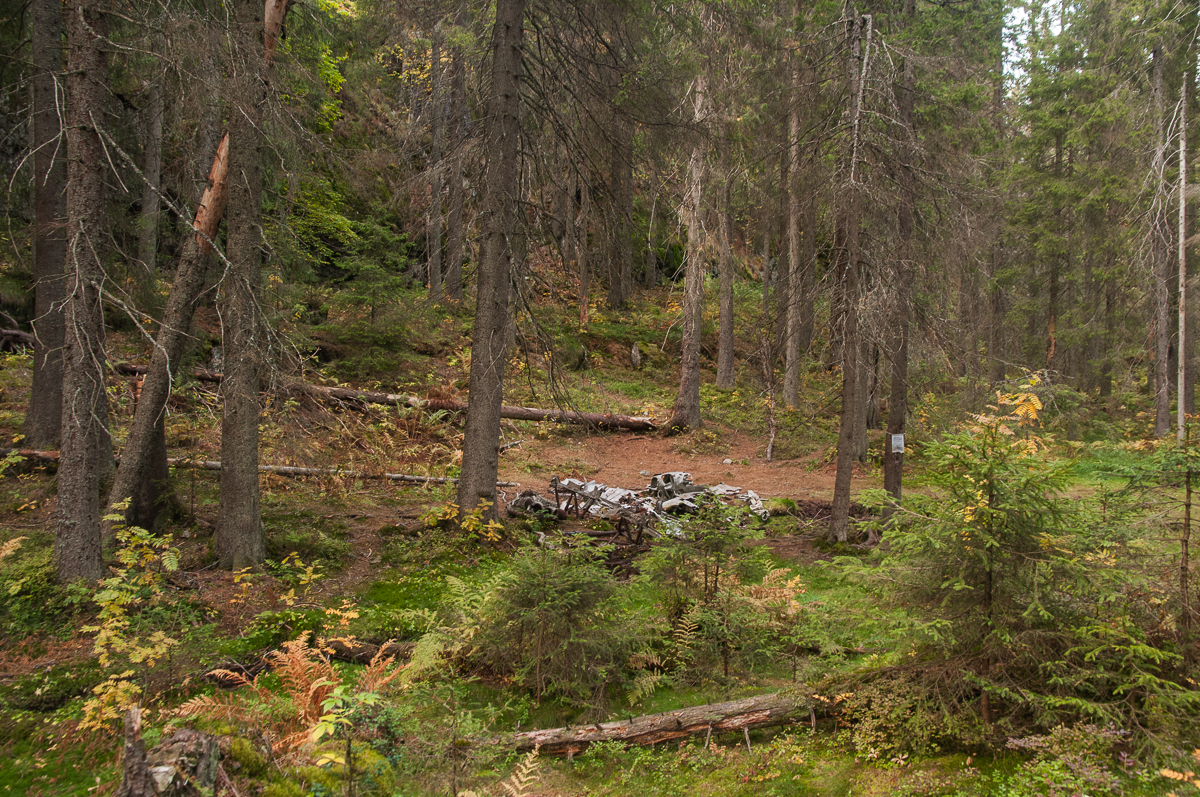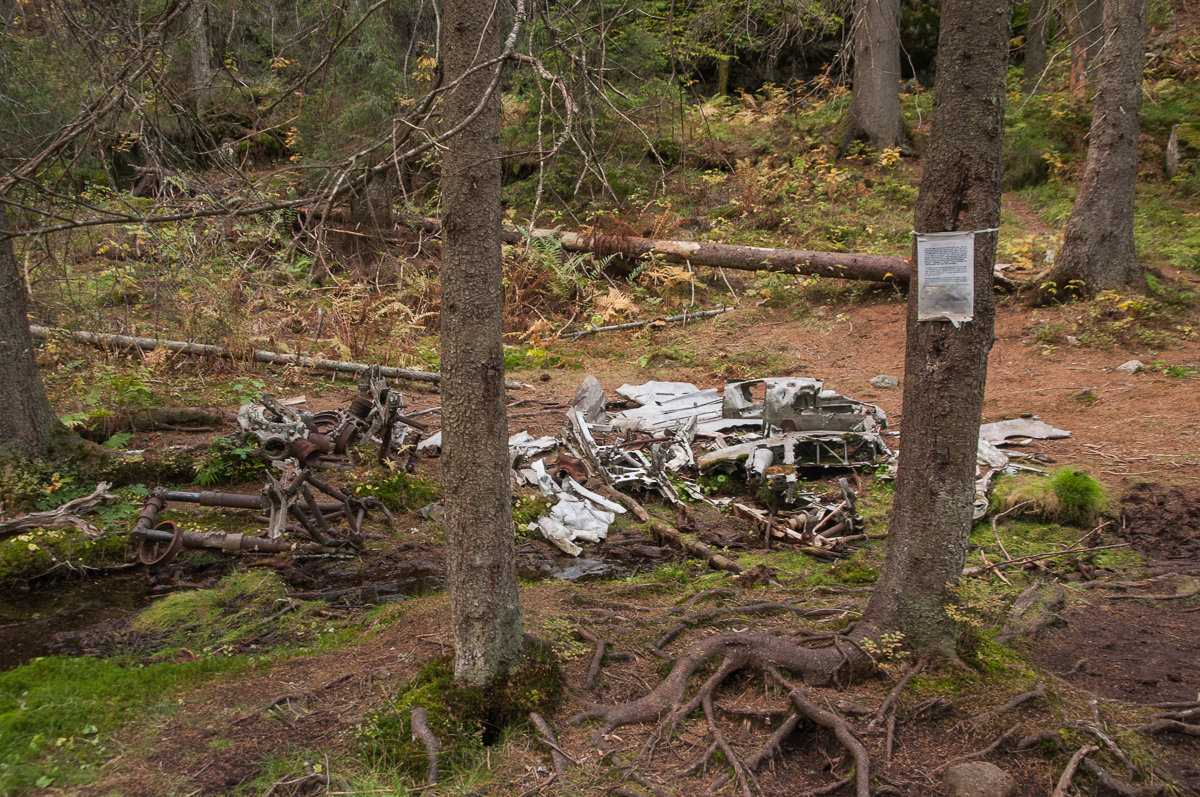 Note: I've seen pictures of the plane from 2005, and there was definitely way more of it left back then. Please! If you go to see this plane, DO NOT move or remove any of the remains of this plane. Make sure this stays as it is, so others can also go and see it.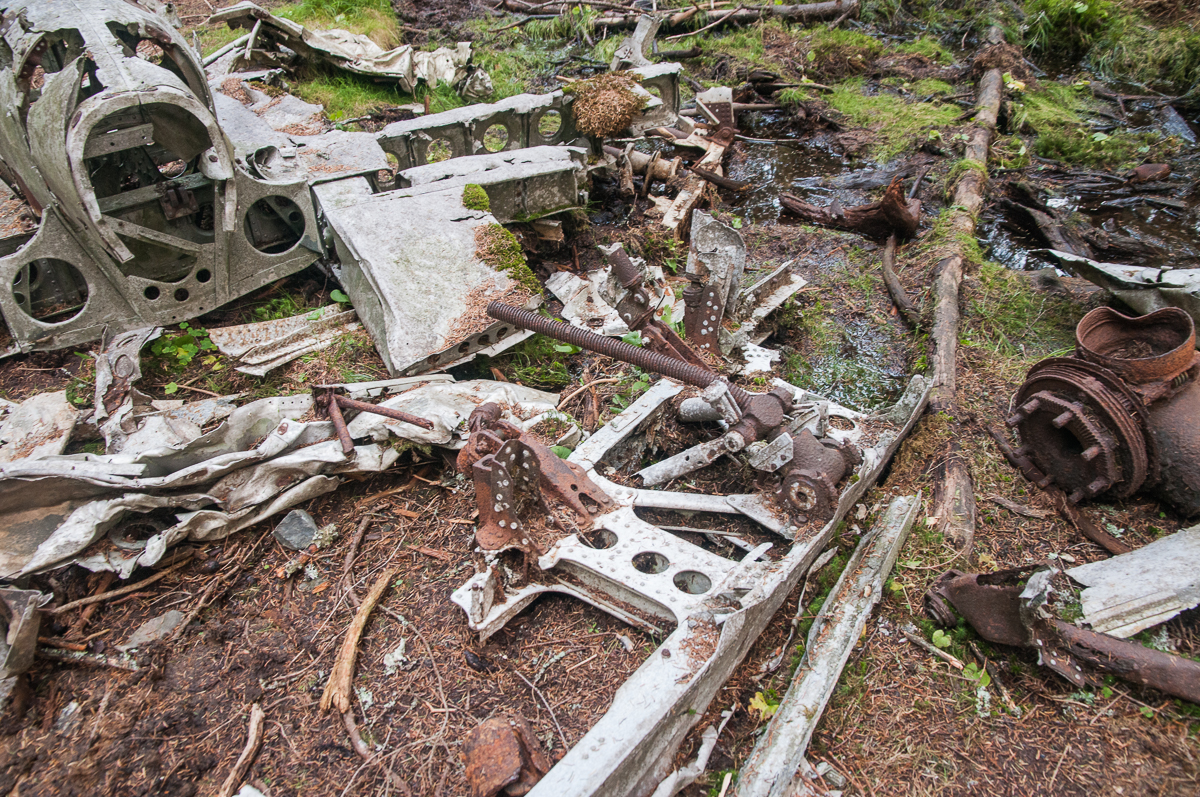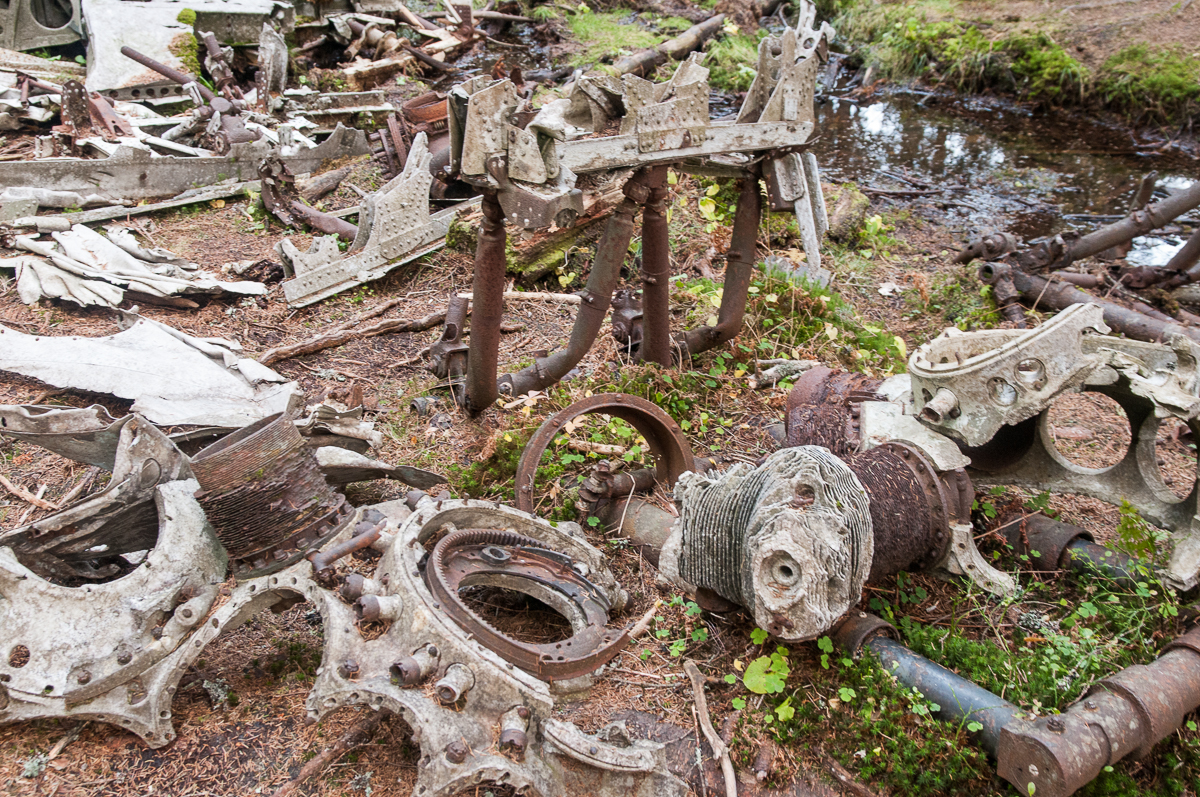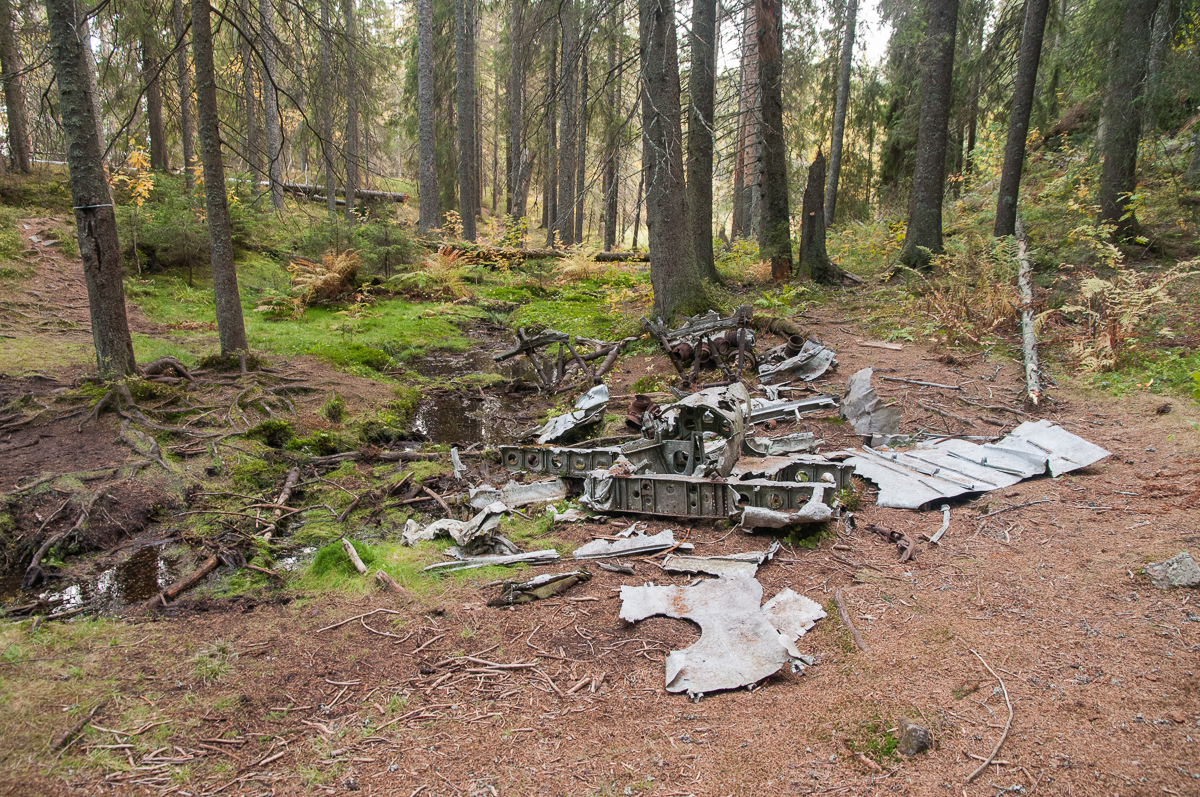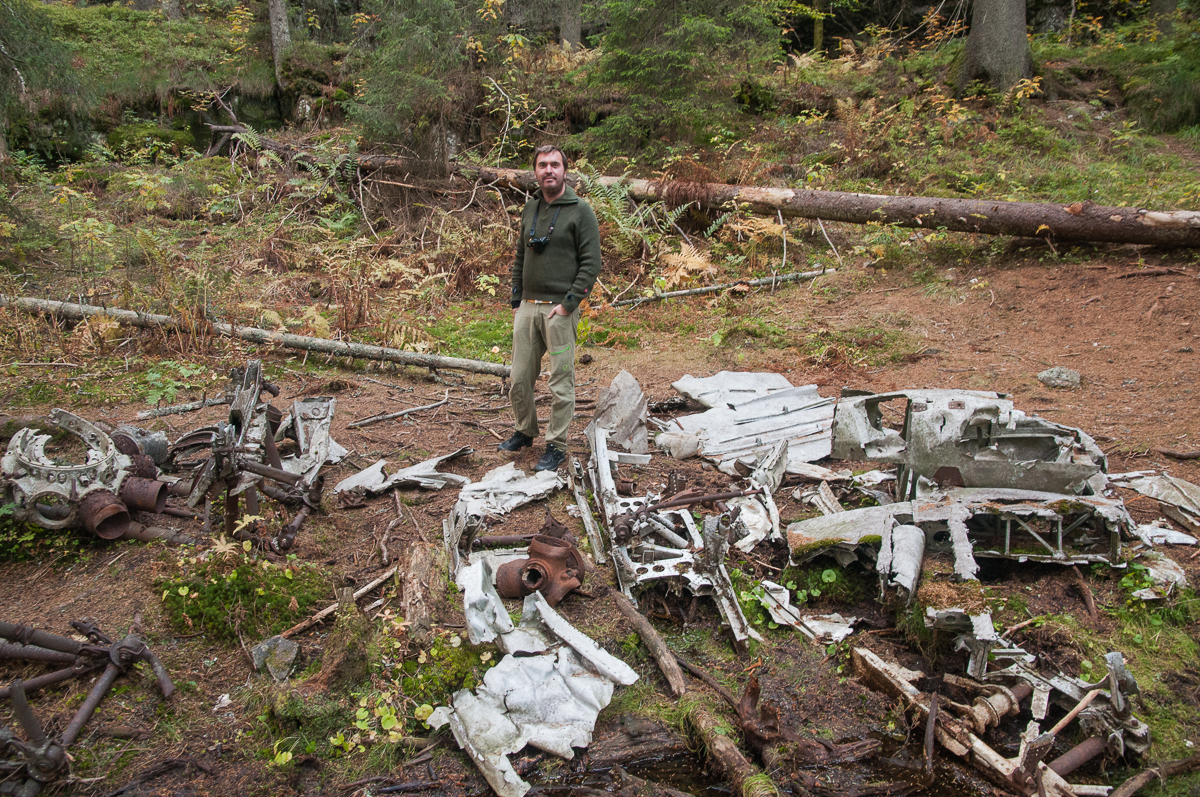 After having thoroughly documented the plane and the nature nearby, we had some more coffee, and then started to head back towards the train station. Of course we again had to go and look at the view. It struck me again how amazing the colours of autumn truly are.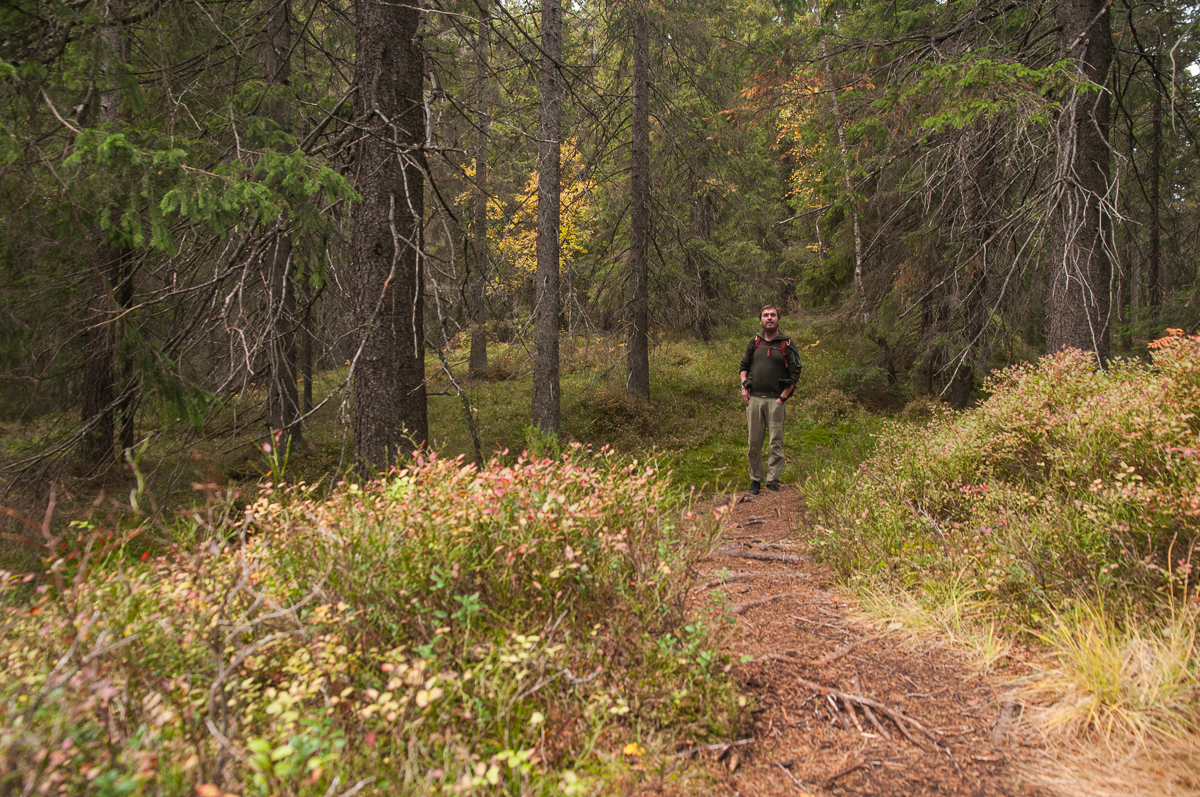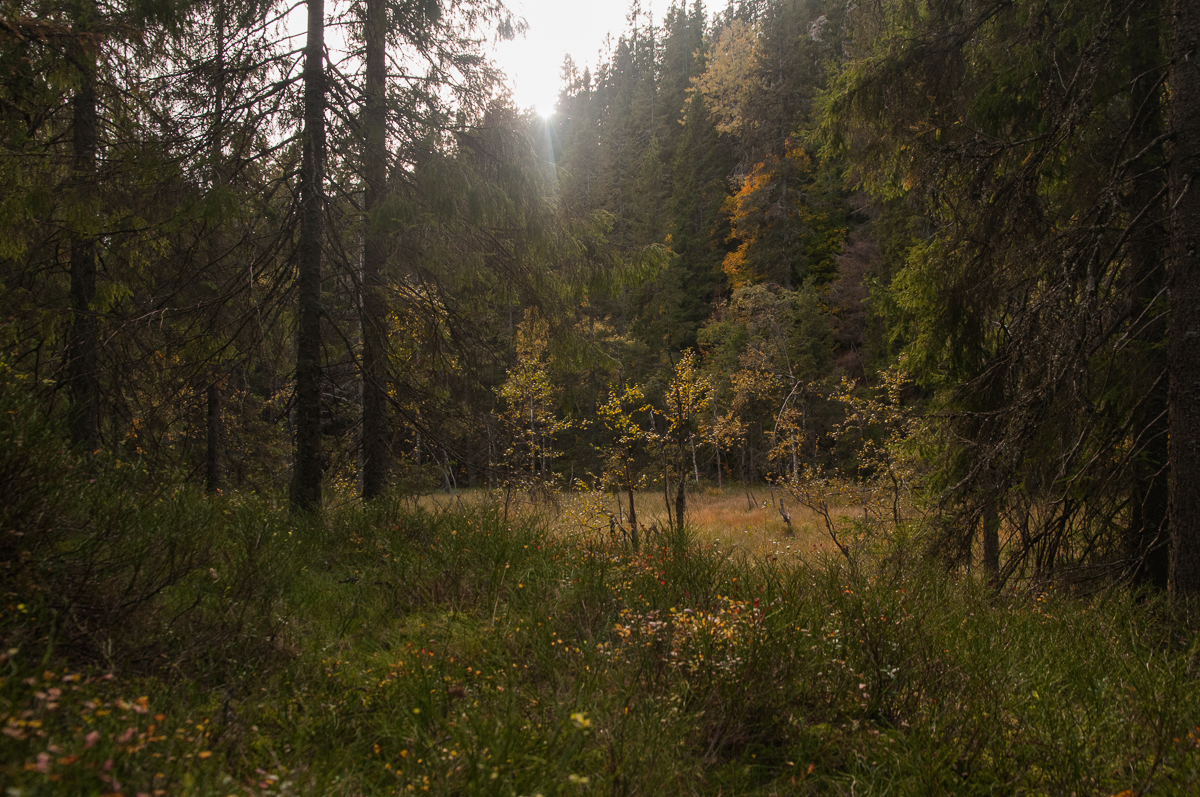 Arriving back where we'd seen llamas earlier, we obviously had to stop and "talk" to them again. This time the larger one of the two walked over to us, causing us both to stand around pretty dumbfound at first, then our photography genes kicked in.
An interesting walk, which combines both pretty sceneries, some physical movements and a small history class (of an event I had not even known of just weeks earlier), not too tough nor too far, so that most people can do it. Recommended!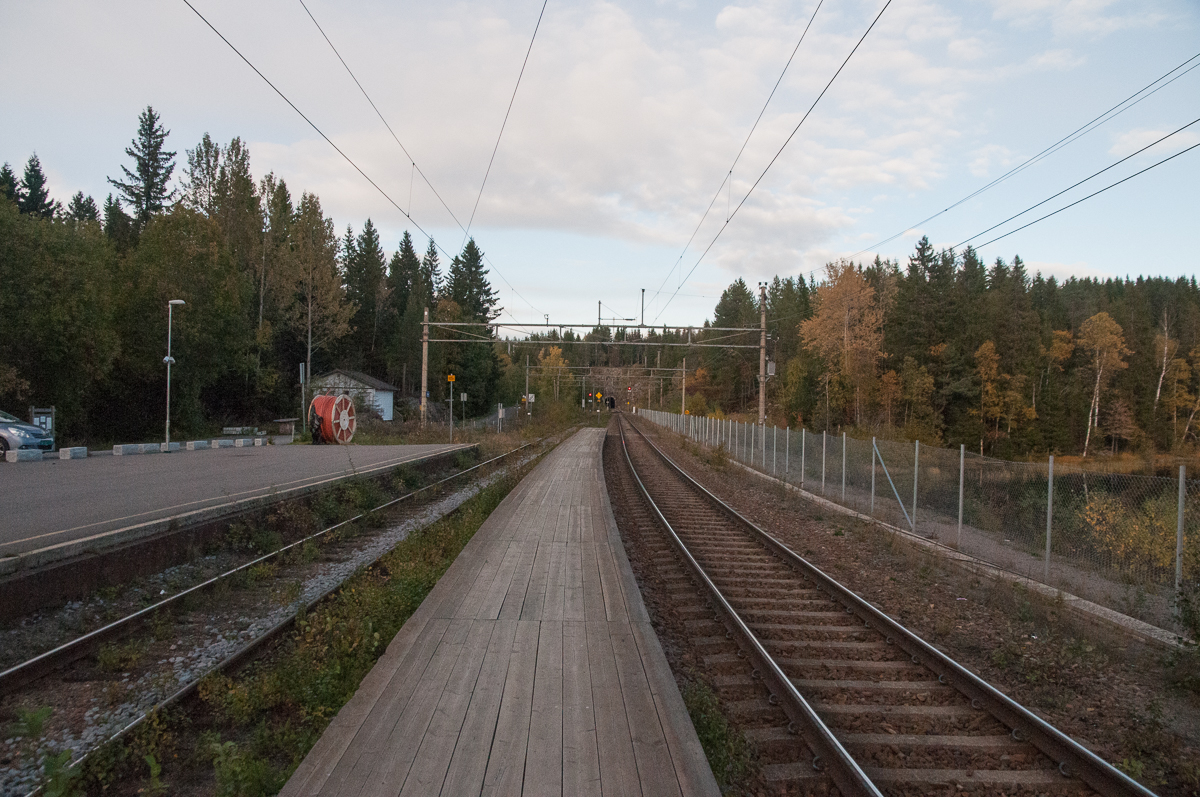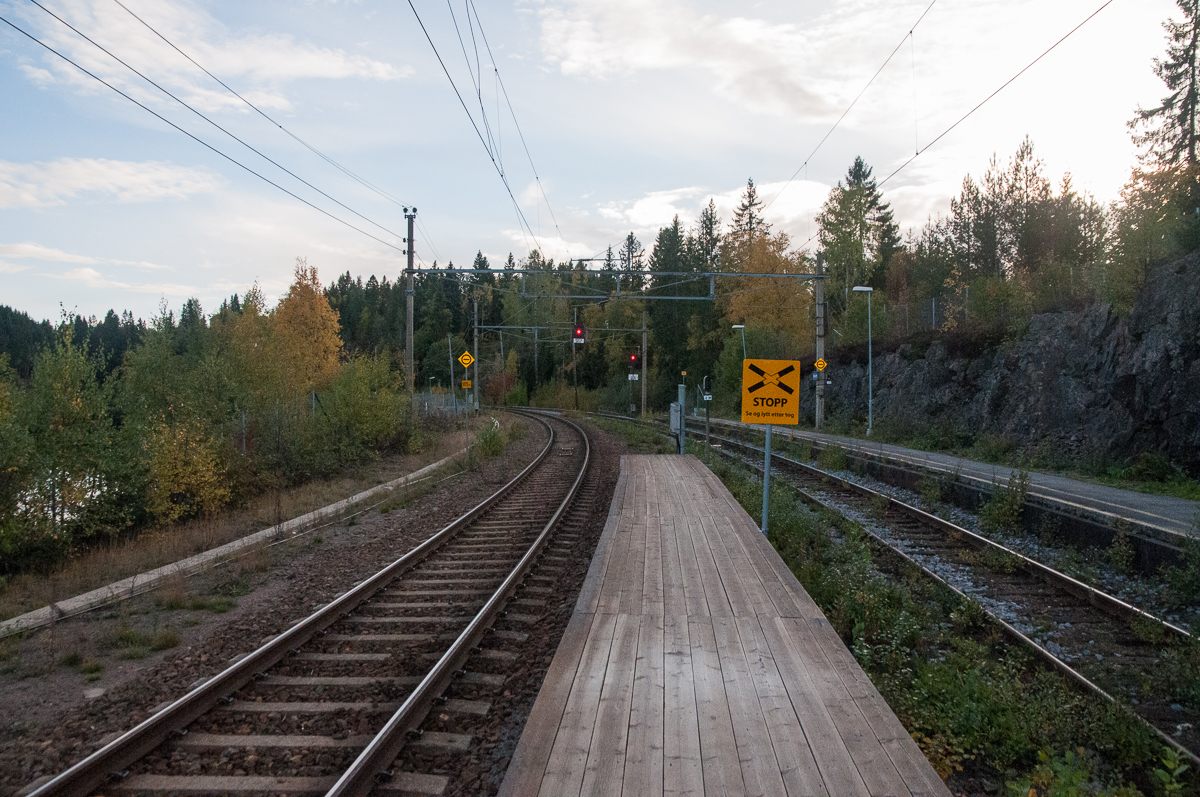 ---
How to find the plane wreck in Movatn?
Catch the train L3 Hakadal to Movatn station (22 minutes from Oslo Central station).
From Movatn station there's about 3 km of walking. Add these koordinates 60° 02′ 38.3" N, 10° 47′ 34.0″ E to your GPS.
We had to just look around a bit while walking in order to find the plane. After all, it is between the trees, but we found it quite easily just by looking.
---