Just a few minutes out in the Oslo fjord archipelago you'll find several islands well worthy exploring. Island hopping in the inner Oslofjord is both easy, cheap and fun – a must for at least anyone visiting Oslo during the months of summer.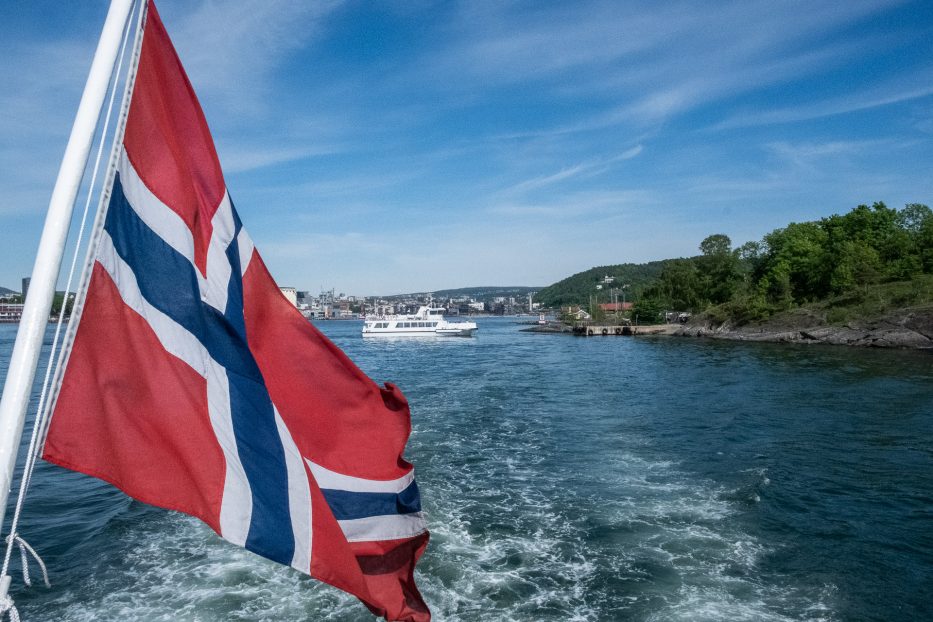 As the days gets warmer people in Oslo flock out to the parks, beaches and bars. But also some of the islands just outside of the city centre are available for us without our own boat.
There are heaps of islands around in the inner Oslo fjord. Some you can visit by simply crossing a bridge, and there's also several islands you can reach by a nifty ferry, which departs hourly. Within maximum 30 minutes on the ferry you'll have 5 different islands to choose between. Here's my guide to island hopping with the ferry in the inner Oslo fjord.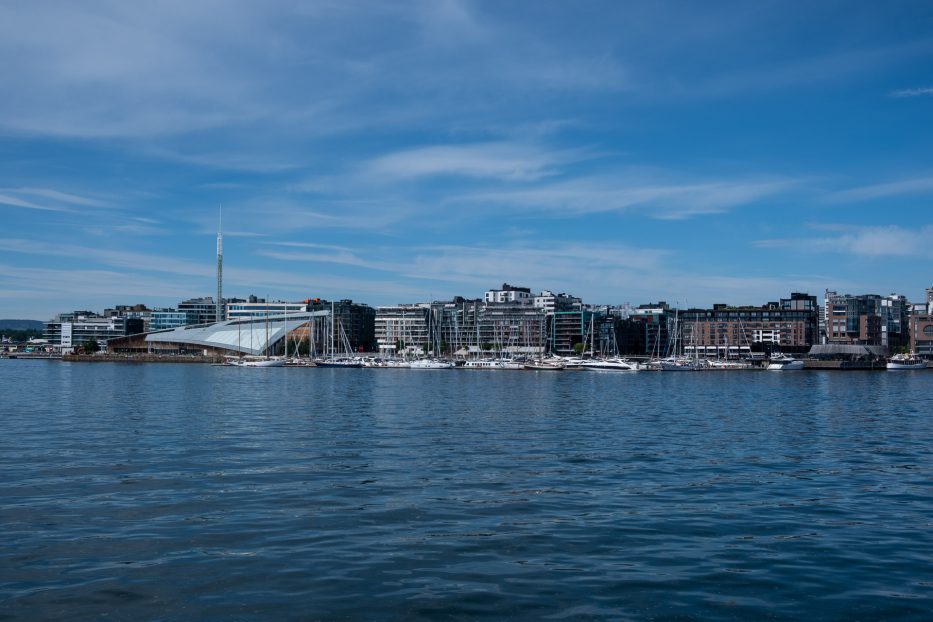 How to get to the Oslo islands?
First things first: How does one get out to these magnificent islands?
From Aker Brygge you'll be able to catch a ferry that will take you to all islands. (Note that due to corona the maximum capacity of each ferry is 50 people. This might lead to longer ques, so you might be best off traveling at "odd times" (like say, earlier in the morning). Remember to keep a distance to other travelers while on board!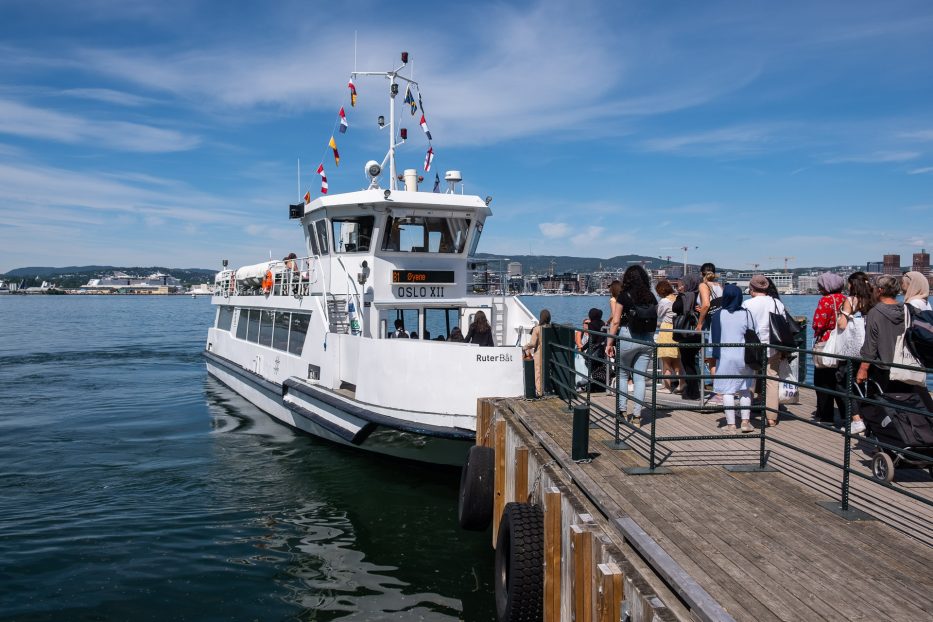 The ferry called B1 Øyene is the main ferry, as it goes out to all five islands. The ferry B2 goes to Nakkholmen and Lindøya (West), B3 goes to Bleikøya, Lindøya (East) and Hovedøya and B4 goes to Hovedøya and Gressholmen.
In order to pay for the ferry, you simply download the Ruter-app. This is the same app you use to pay for the metro and buses in Oslo. If you would like to visit several islands during your day, you might be better off getting an all day-pass in the app. This costs 111 NOK (11.83 USD)*, and lasts for 24 hours, with unlimited travels inside zone 1 Oslo. All islands on the ferry are within the borders of zone 1.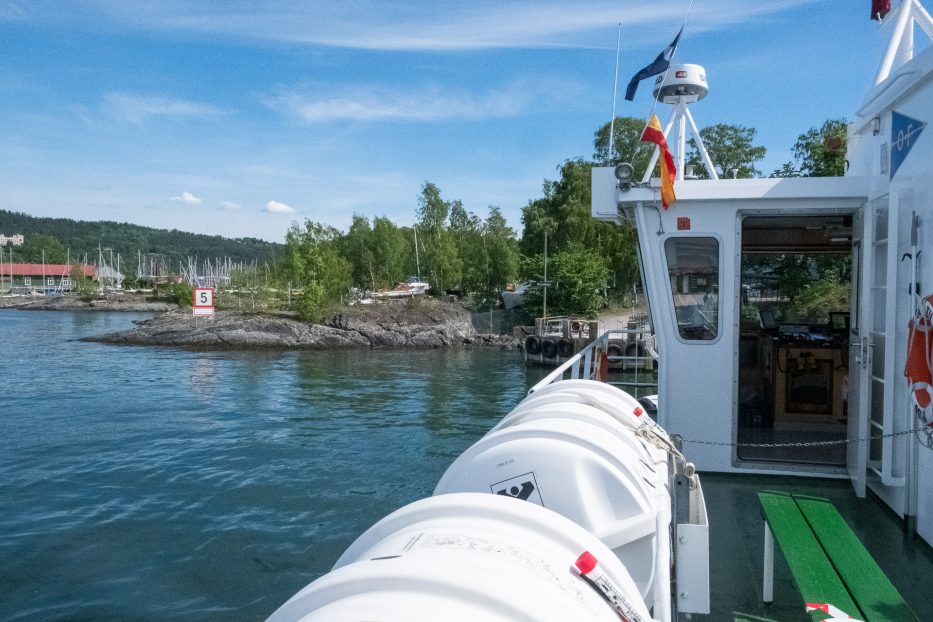 *Price as of 09.06.2020. For updated prices, please check ruter.no
The Islands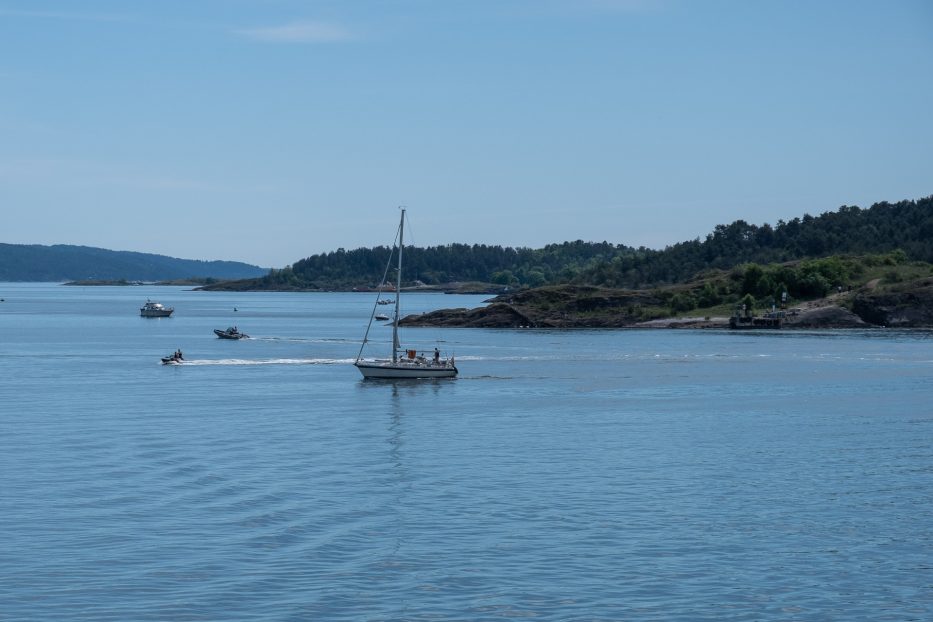 Each island has their different history, and some different rules. Whereas you cannot go camping at most of the islands, you're allowed to do so at Langøyene. Sadly, due to maintenance work, the ferries will not stop at Langøyene during the summer 2020. And while some islands have heaps of cabins spread on it, others have almost no buildings at all.
Depending on what you want to see, I've made a little guide over the islands here. If you have the time, I suggest you at least go see two of them, as they're all so different. Just make sure you jump on a boat that goes in the direction you want!
Hovedøya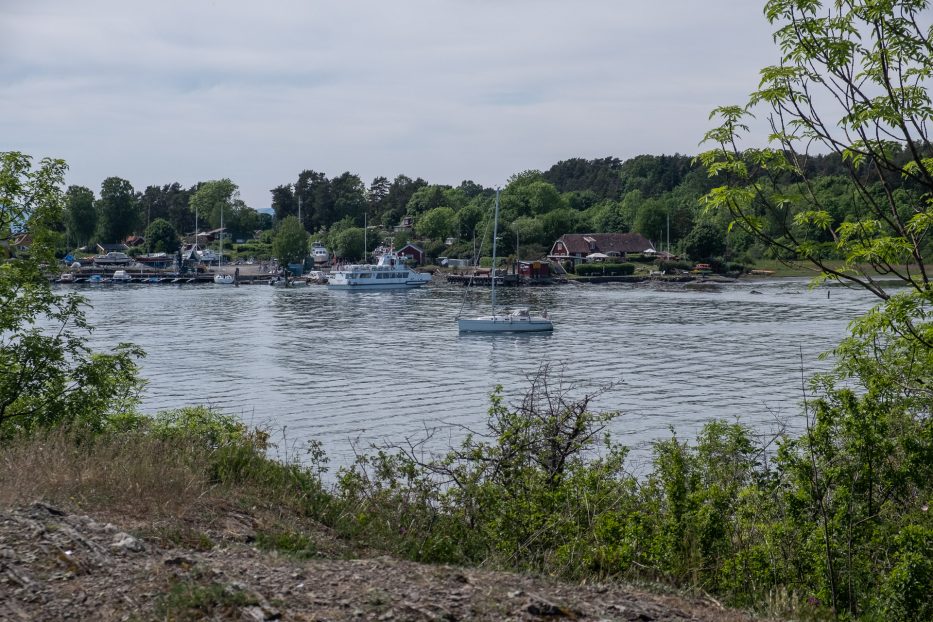 Hovedøya is the island located closest to the shore of the city centre. The ferry to Hovedøya runs all year round, and it takes you no more than a few minutes to arrive here from Aker Brygge.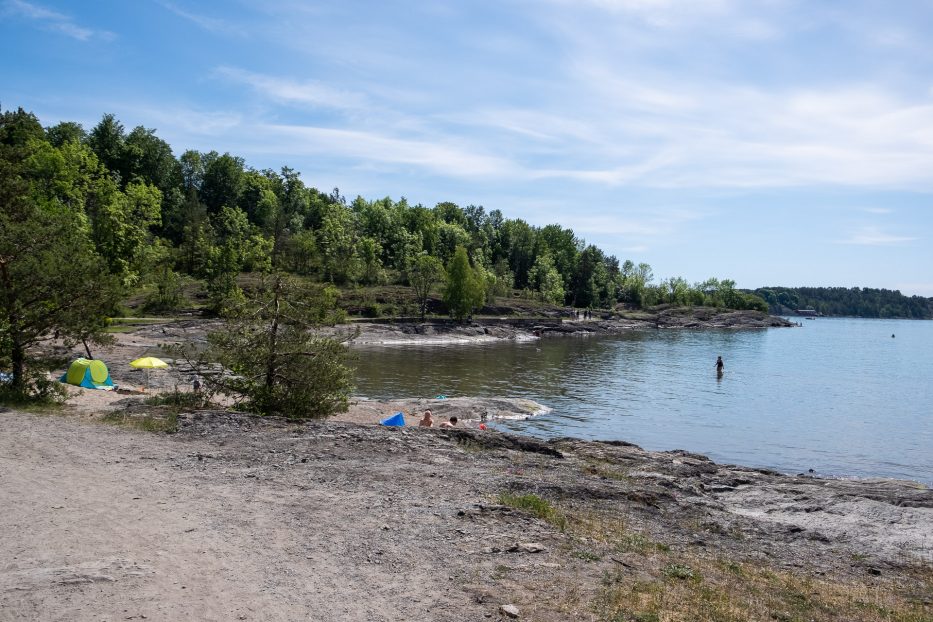 Hovedøya is great both for swimming, picnic, relaxing or hiking. Around the island there's a gorgeous path you can follow around, which both leads you through the forest and gives you stunning views of the sea. Please keep inside this path, as several of the plants and flowers at Hovedøya are protected, as parts of the islands have the status as a nature reserve.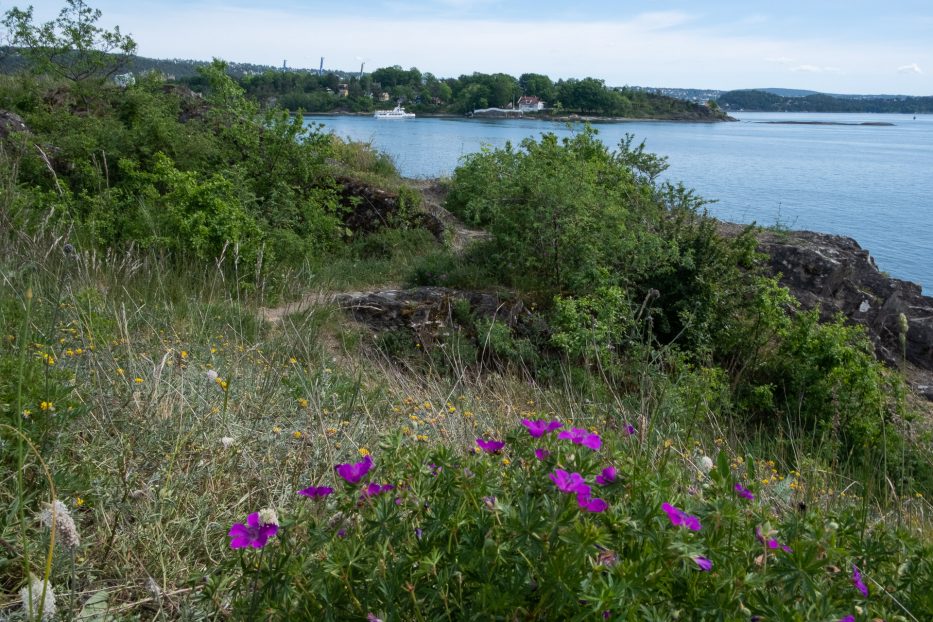 You're not allowed to set up a camp or to light a fire here. You may bring a BBQ, but make sure you only do this only in the sand or at the gravel in order to protect the environment.
The island was used by the Army up until 1939, and as a result it was not allowed for common people to enter the island. After the end of WWII, Hovedøya was used as a place to send women who had had a relationship with Germans during the war, and it was referred to by the people as the "Island of the lost girls".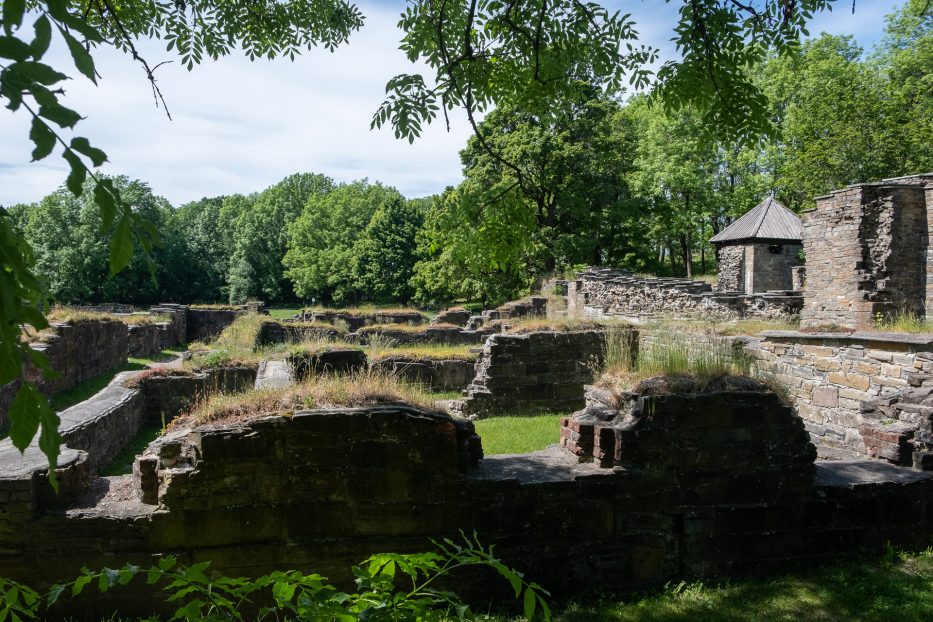 At Hovedøya you can also visit the ruins of the Cistercian monastery, Hovedøya Abbey, dated back to the year of 1147. These ruins are amongst the most well-preserved remains from this period in all of Norway. Well worth a visit, as it's gorgeous (and filled with pretty flowers and plants!)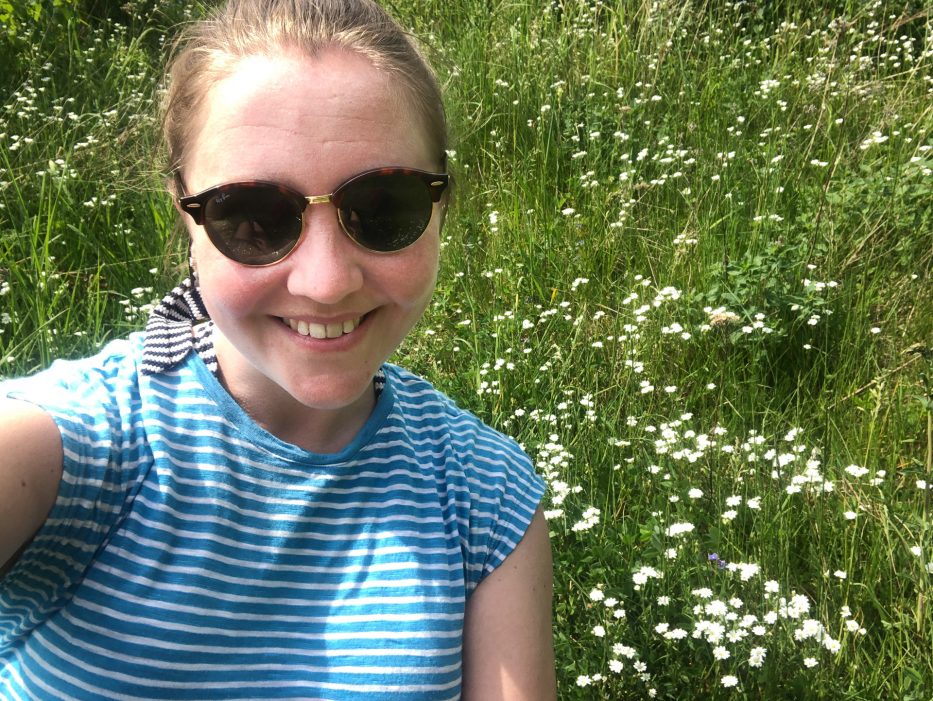 ---
Bleikøya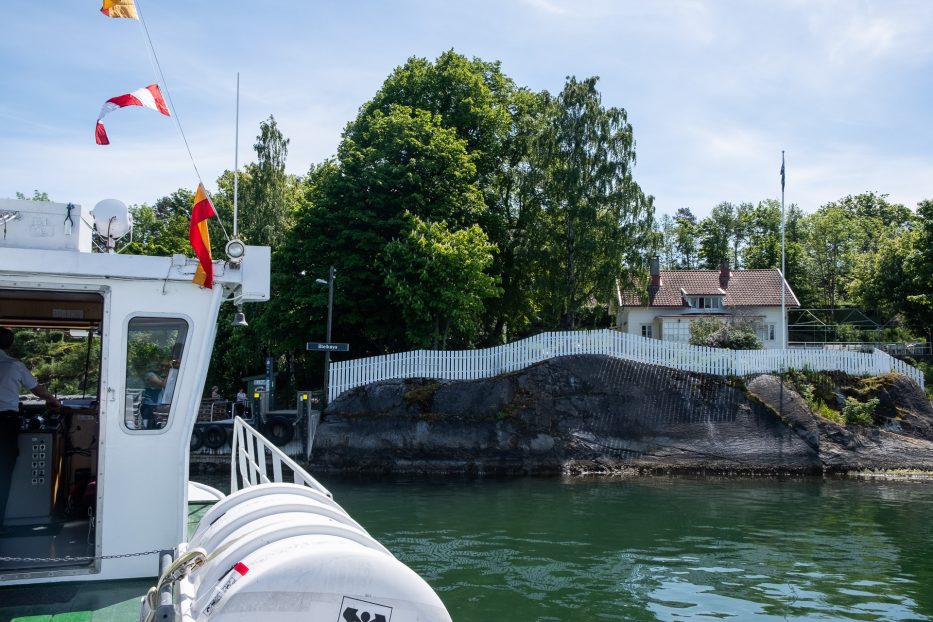 Bleikøya is a tiny island, no more than just over 1 km long. Yet, the island has plenty to discover. The only farm on all of the islands is located North at the island, and is called Bleikøyplassen. The use of this farm ceased in the 1980s, but people still live there.
Between the years of 1885 and 1926, some of the buildings at Bleikøya were used as a sanatorium for people suffering from scrofula (a kind of tuberculosis). The island nowadays is used for smaller cabins, and as a nature reserve. The area called Bleikøykalven (up North on the island) is an important nesting area for birds, and between April and July it's illegal to walk here, in order not to disturb the birds.
Fun fact! Bleikøya is the only one of the islands which has all year-residents – but with only one family living there. This family has, however, lived through generations at this island since 1721.

Note that camping and making a fireplace is not allowed at Bleikøya. BBQ-ing can be done in the gravel or in the sand.
---
Lindøya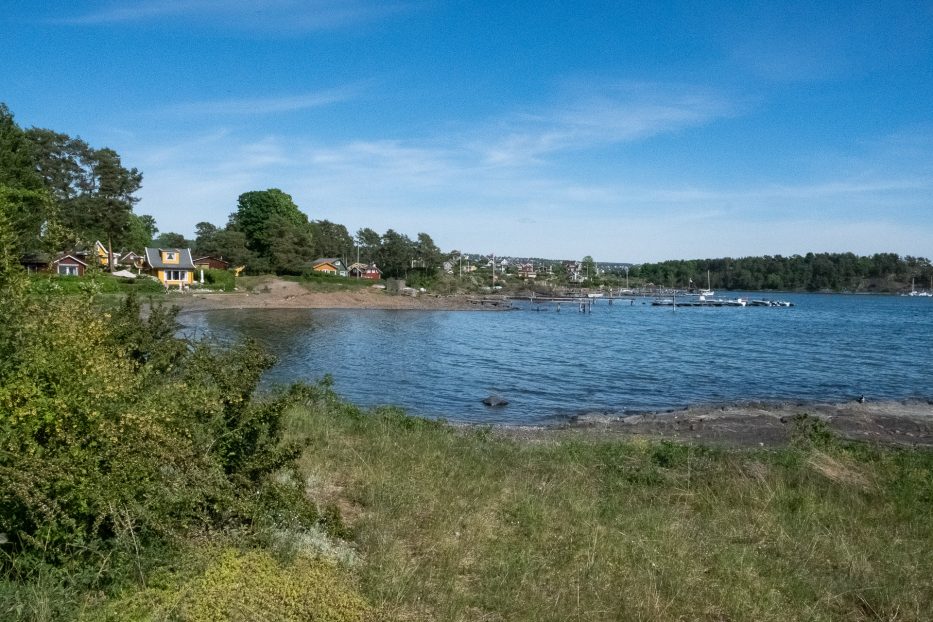 Lindøya is an absolutely gorgeous island filled with smaller cabins. All cabins must be painted in one of the three allowed colours (red, green and yellow), and there's restrictions as to how large the cabins can be. The island is however also open to other visitors, and just walking between the cabins and the lush scenery is well worth your time.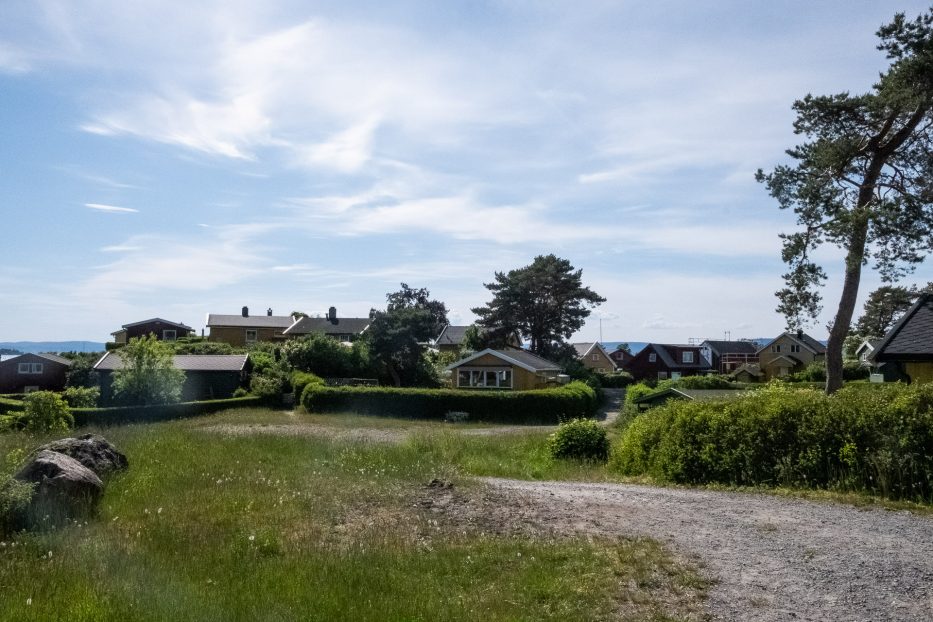 In the middle of Lindøya you can find a smaller shop, called Lindorca. This sells a selection of food and beverages. Get yourself something cold to drink, and relax in the beauty of the island while waiting for your ferry to return.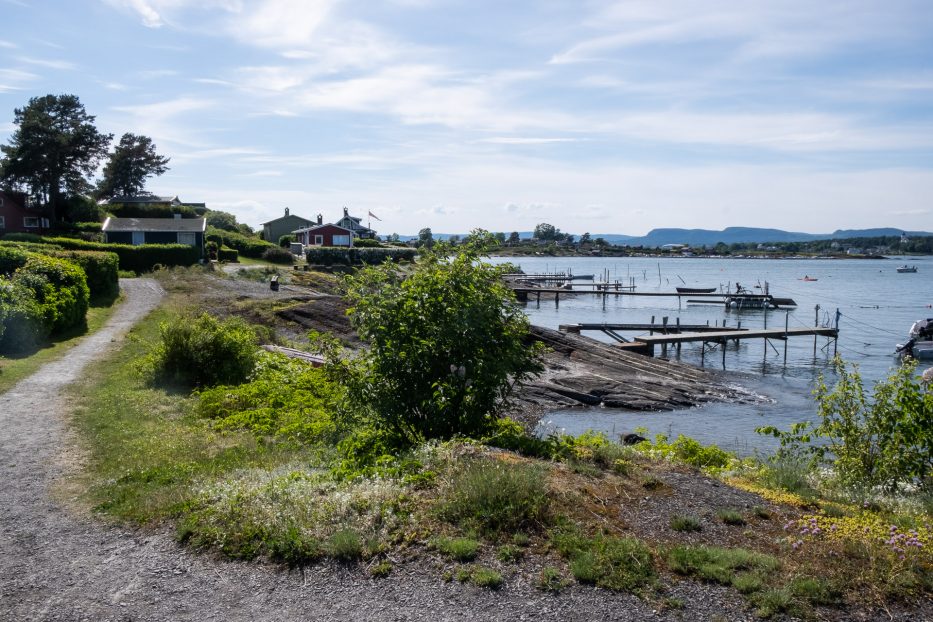 At the North-East part of the island you'll find a nature reserve, most important to the special kind of trees found at this island. Camping, making a fire or BBQ-ing is not allowed for visitors to Lindøya.
The Christiania Meridian, Oslo's own meridian, can be seen at Lindøya, on the top of a small hill.
The ferry stops both at the East and the West part of the island, and one nice thing to do is leaving the boat at one stop, then walk across the island, explore it, and catch the ferry back from the other side. The ferry out to Lindøya takes between 15 and 20 minutes.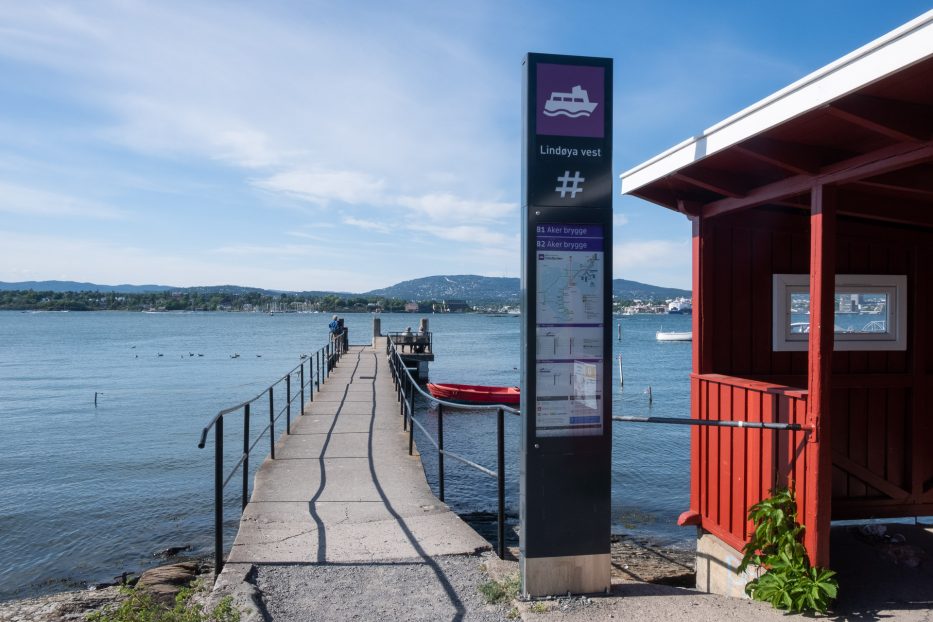 ---
Gressholmen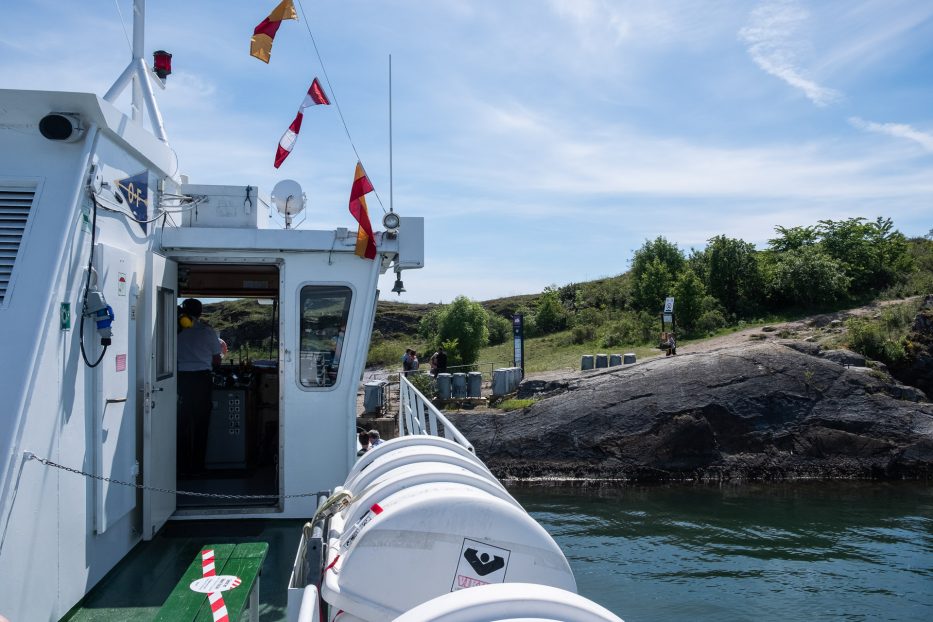 I remember, much to my excitement as a child, that Gressholmen was filled with wild bunnies back in the day. Sadly, they outgrew the area, which is a nature reserve, and so there have not been bunnies on Gressholmen since 2007.
At Gressholmen you can, however, visit Gressholmen Kro, which serves delicious food in magnificent surroundings. There are several great spots for swimming, a picnic or just relaxation at Gressholmen. Heggholmen fyr (lighthouse) is also a great view at Gressholmen.
As Gressholmen is a protected area, all picking of flowers are forbidden. Luckily, it's of course allowed to look at them, smell them and photograph them.
---
Nakholmen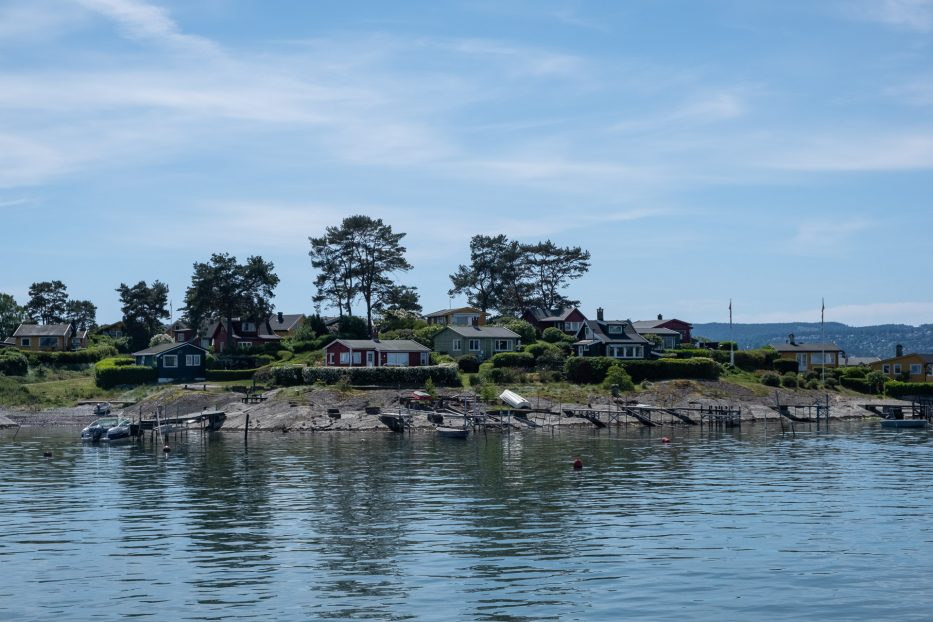 Nakholmen (can also be spelled Nakkholmen) is mainly an island filled with cottages these days. During the Napoleonic war (1814), Nakholmen was an important place, as an installation used to warn about foreign ships entering was put up here.
At Nakkholmen you can visit a bar, go for a swim, or admire the many cottages. I have to admit I am a tad bit jealous of those who have a cottage out on the islands. 😉
---
(Langøyene)
Due to maintenance, the ferry will not be stopping at Langøyene during the summer of 2020
---
What to bring out to the islands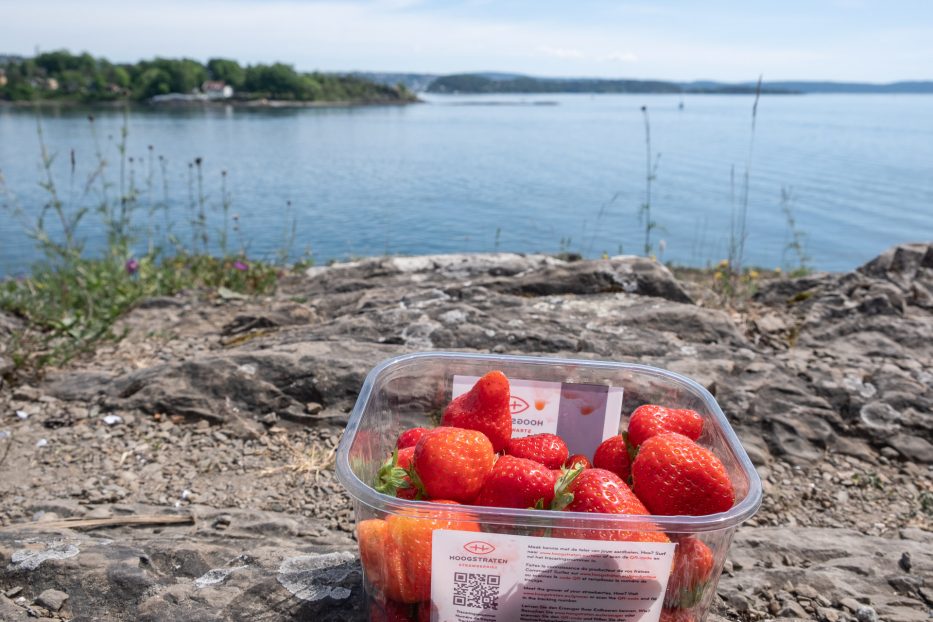 As you'll need a ticket for the ferry, which you buy in the Ruter-app, remember to bring your phone, and perhaps a powerbank to avoid an empty battery on your return.
I'd suggest bringing a bottle of water, some snacks and some food as well, as not all islands have restaurants/shops. Also – when you pass a public toilet, it might be a good idea to use it, as you might not pass another for a while.
Bring a picnic blanket, swimmers, towels, sunscreen and a good book for perfect, lazy days.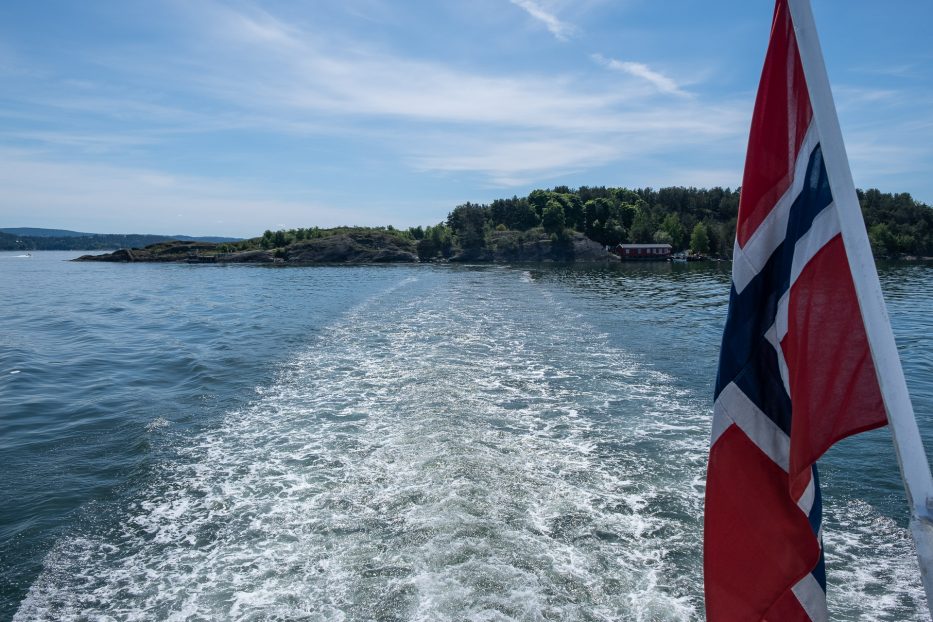 ---
Remember this while at the islands
Most of these islands are nature reserves, or at least partly. Wild animals breed here, and some of the places are protected areas, meaning you're not allowed to remove any of the flowers and plants. The islands are, as one can easily understand, very popular to visit in the months of summer. To avoid excess wear and tear, please keep to the paths while hiking the islands.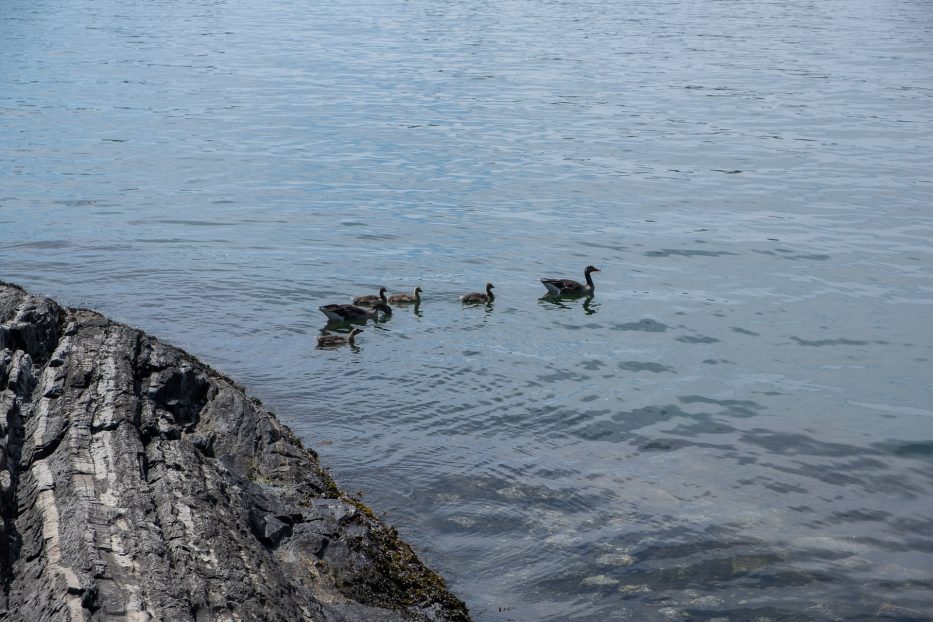 Have you visited the islands in the inner Oslo fjord?
Do you have a personal favourite island?
---