Imagine this: Your mother in law calls your boyfriend. She has something (a favor, I even believe she said) to ask him. You see, she has these tickets to a show, set at an outdoor scene surrounded by beautiful Norwegian nature, and a hotel room spare, with food and all included. She would really like it if you would come. The catch? No catch! That's how we ended up going to Gålå, Thomas, me and his mother Sissel.
"Tssshjjj!" the doors on the train says as they close shut, and the train slowly starts moving out from Oslo Central Station. It's Thursday morning, 8.02am, and in front of us we have three large coffees. Brilliant! The train should, according to the schedule, take about 3,5 hours, so we all lean back, and entertain ourselves (me with a book, the others with their iPads). We're even in the comfort train car, meaning there is free coffees and newspapers.
After a little while, the scenery outside changes. We're going from city, to nature, to smaller city, to -boom- NATURE! Turquoize water streams down the river on one side of the train, and on the other side we can see smaller hills, and behind them, taller mountains. The man on the other side of the aisle quickly puts down his coffee, and grabs his camera. The colours are so crisp and beautiful it's almost as if it's Photoshopped. On time, the train arrives at Vinstra, and we drag our bags and ourselves out.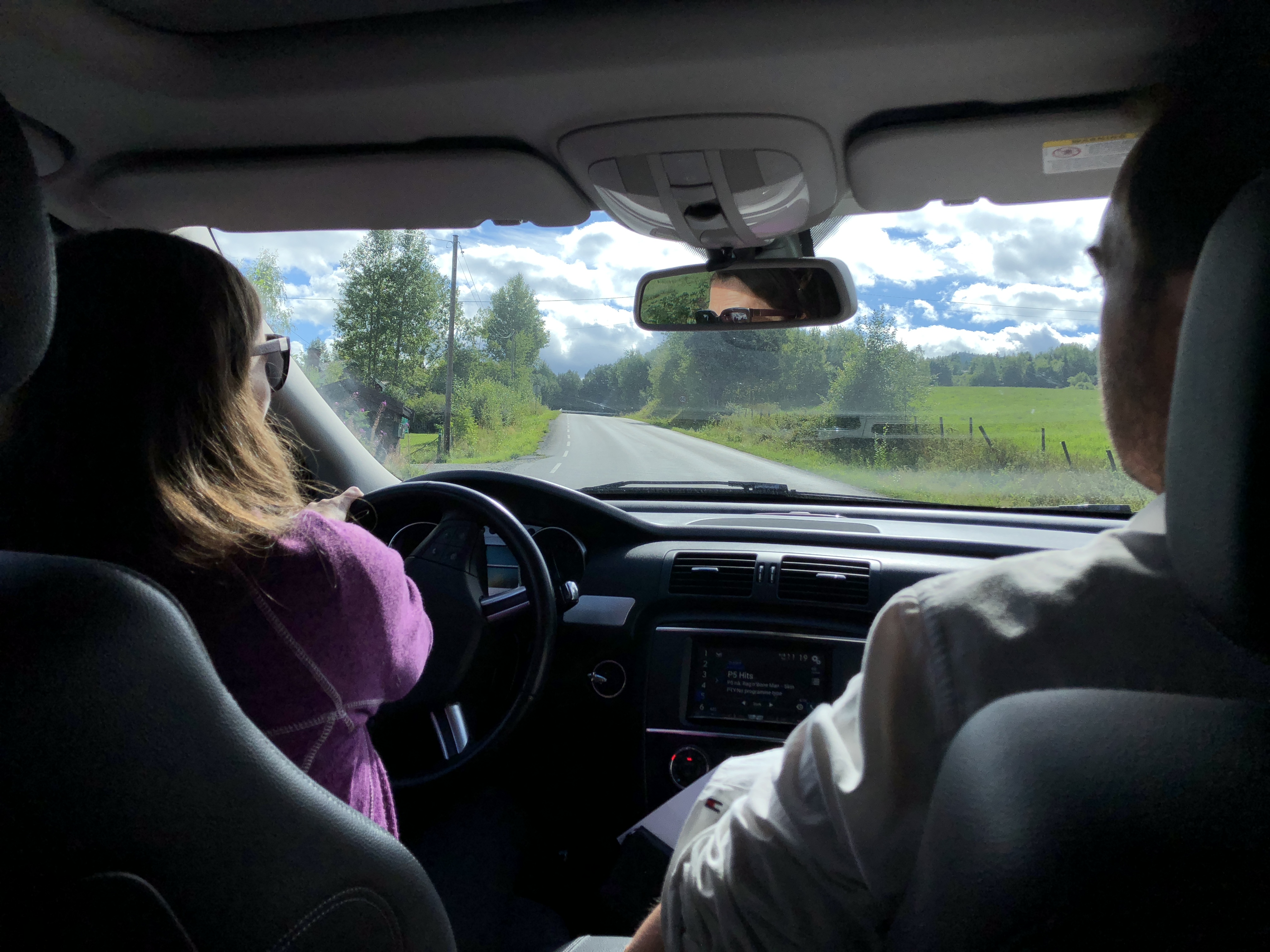 A smiling lady welcomes us already at the station, and we get in her car. She's not originally from the area, but with a family that's had cabins up here for decades, she knows the history and the places around here. A lot of interesting information and many beautiful views later, we arrive at Wadahl Høgfjellshotell, our home for the night.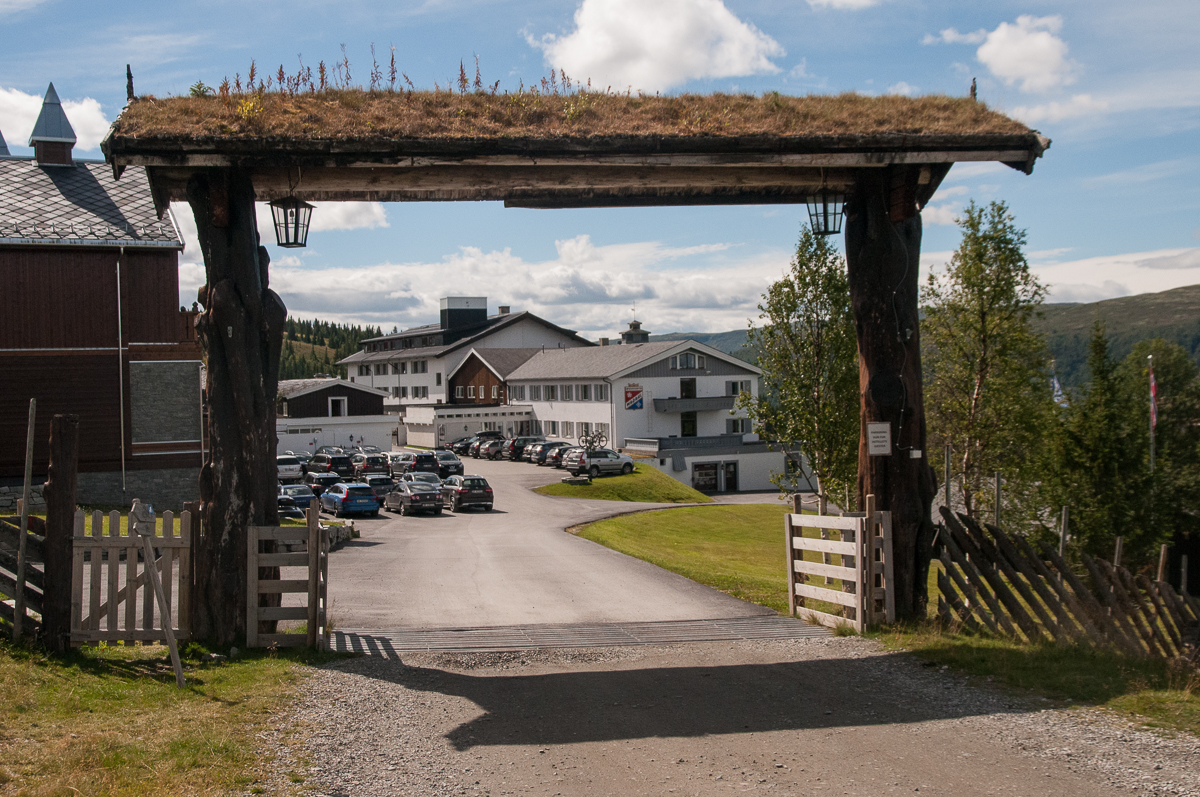 Sissel believed we'd stay in the small city of Gålå, but this hotel is located further up in the mountains, 933 metres above sea level to be precise. I could hardly wait with exploring as we wait to check in, and as soon as I'd put my bag inside the room I was ready. "They said it was an hour until lunch, right? Wanna have a quick look around the hotel?" They glance at each other, and laugh. "She really likes nature, doesn't she?"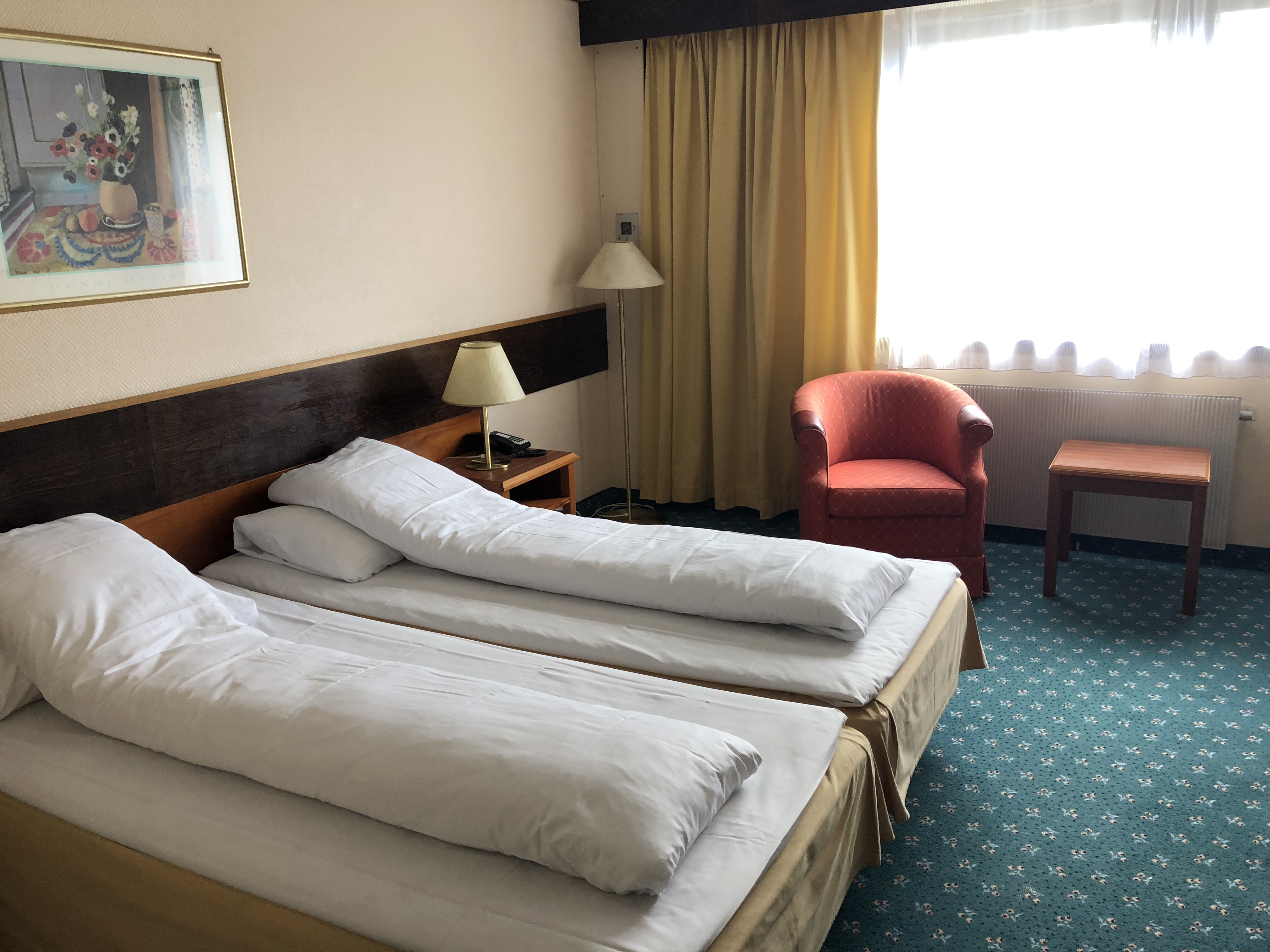 The first thing I see as I walk around the corner of the building are mountains. Many. And a lake. And cows! Several cows. I slowly walk down towards them, speaking with a soft voice in order not to disturb them. They quickly look at me, before deciding I seem to be harmless (and not out after stealing their grass), so they continue eating. I grab a couple of photos of them, and return to the others.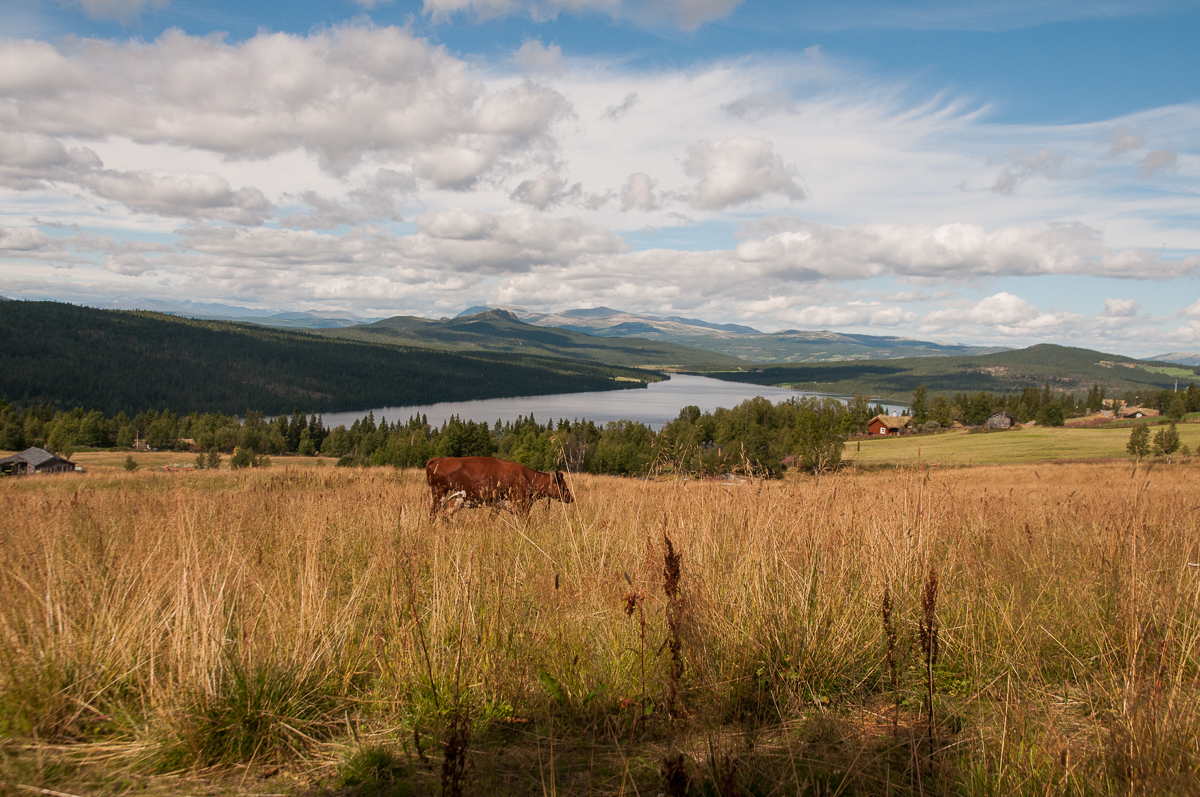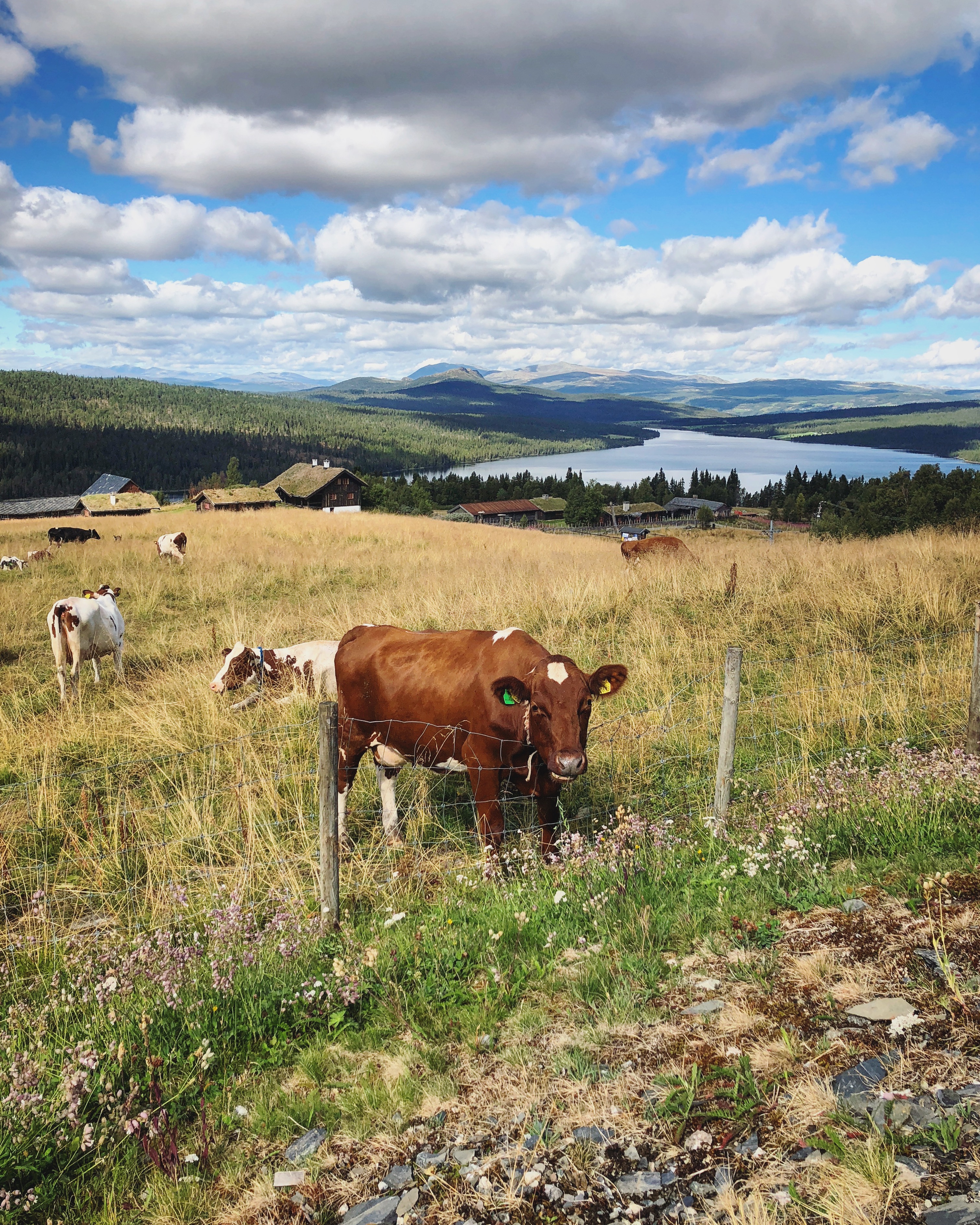 And then we all did a photo shoot with the cows. Haha. "Imagine these people living here just watching us from the windows now, shaking their heads, "can you imagine these city people?" they say, while laughing and seeing us pose with cows" we giggled. We managed a short trip just down the road, and then it was time to return to the hotel for lunch.
Which was a buffet! So much awesome food! "Pity you don't drink wine" I joked to Sissel, "or we'd have a glass now". She checked the time. "It's after 12 o'clock, why don't the two of you have a glass of wine?" she smiled. So be it. After way too much food, Thomas and I wanted to enjoy the nature and the sun, while Sissel went to her room to relax. "Can you imagine there's only 3 hours until dinner?" I sighed, my tummy filled with delicious food. We got our cameras and the drone, put on our sneakers, and went out in the forest.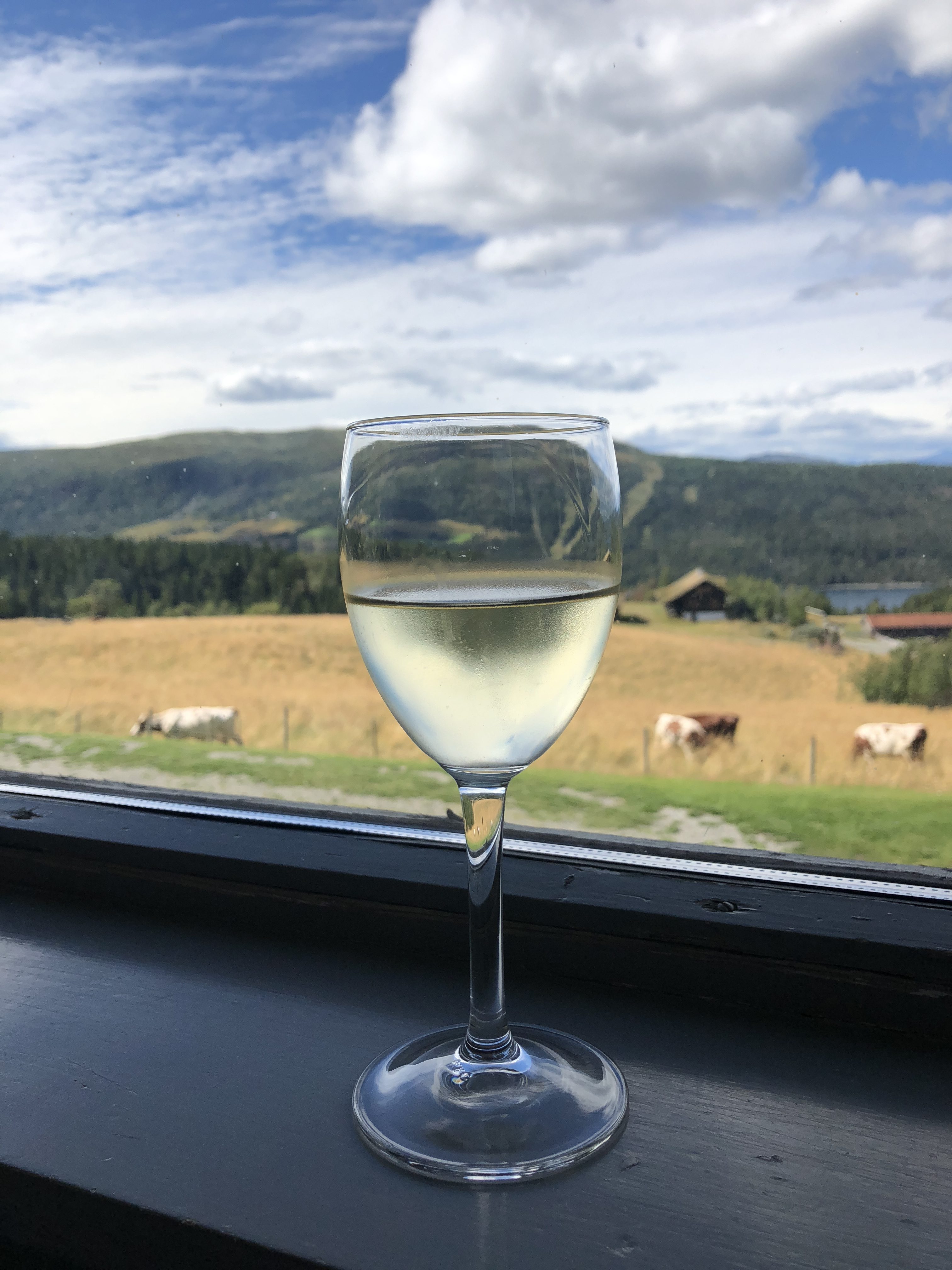 We'd been recommended a walk to the watch tower, where the view would be good. The trip itself was not that long, but when you're two photographers equipped with both phones and cameras – and a drone, we spent about two hours in total. Oslo has been really warm and dry this summer, leaving nature brown and dead, so to get out into this green scenery was heaven like.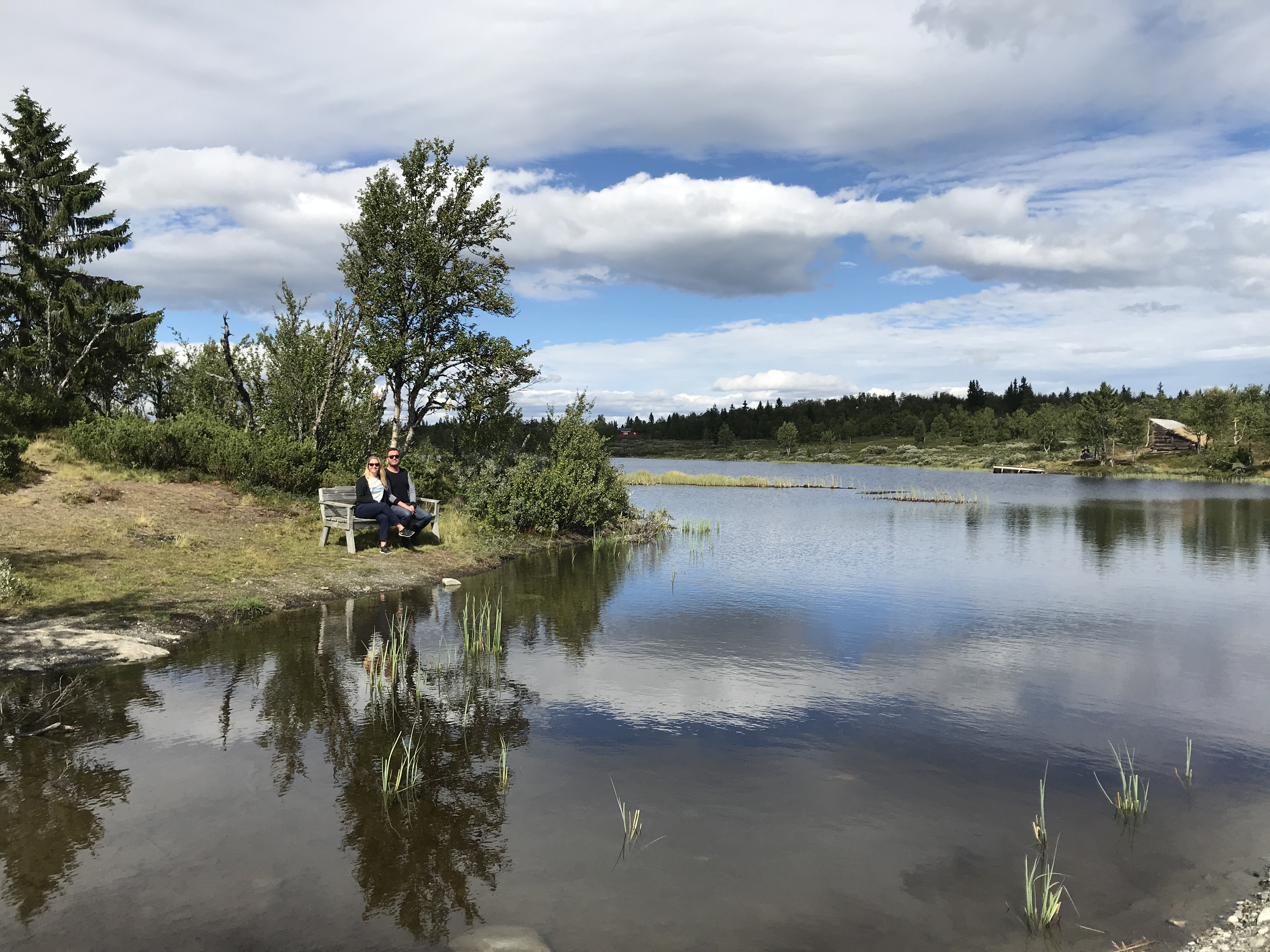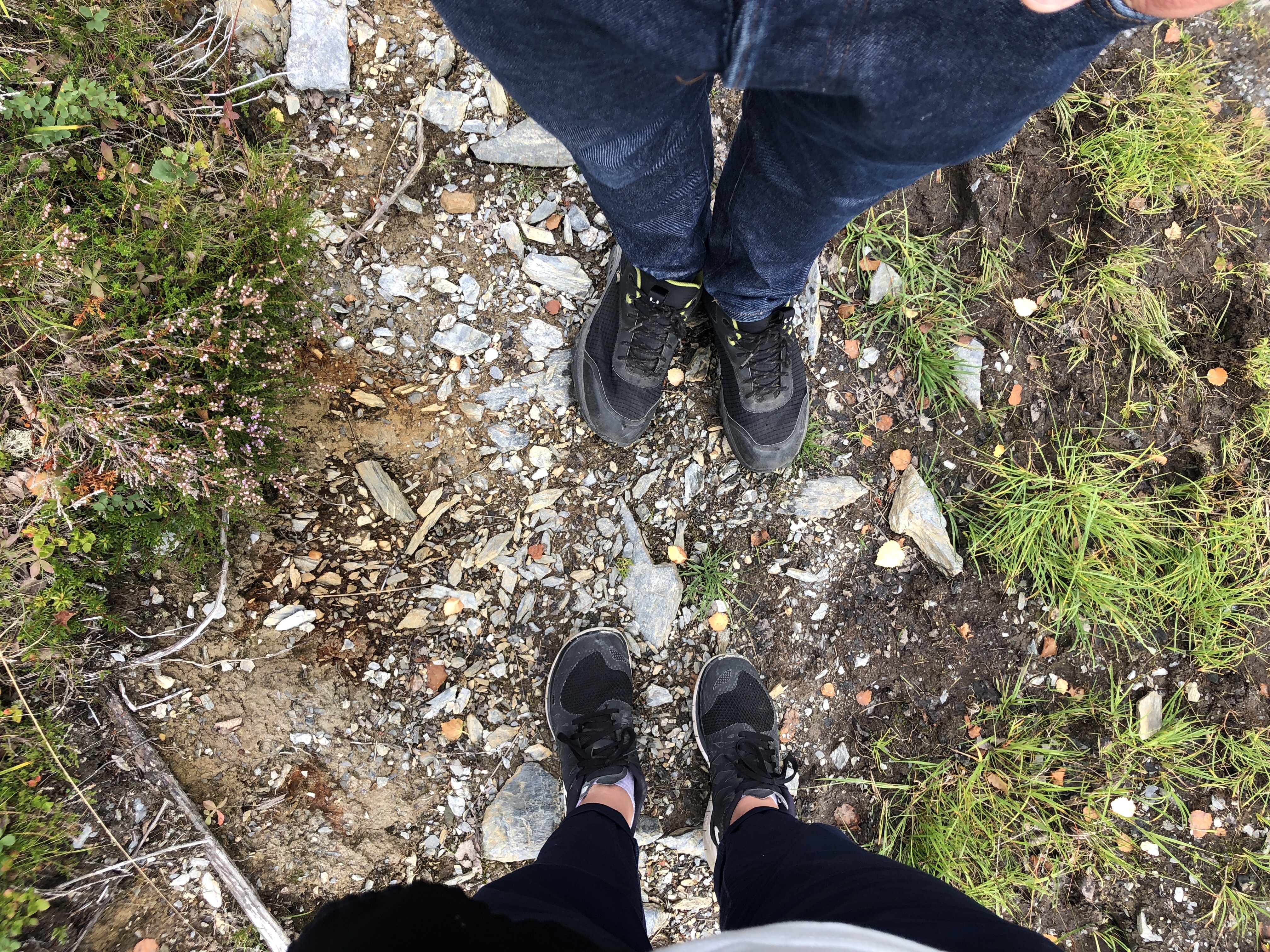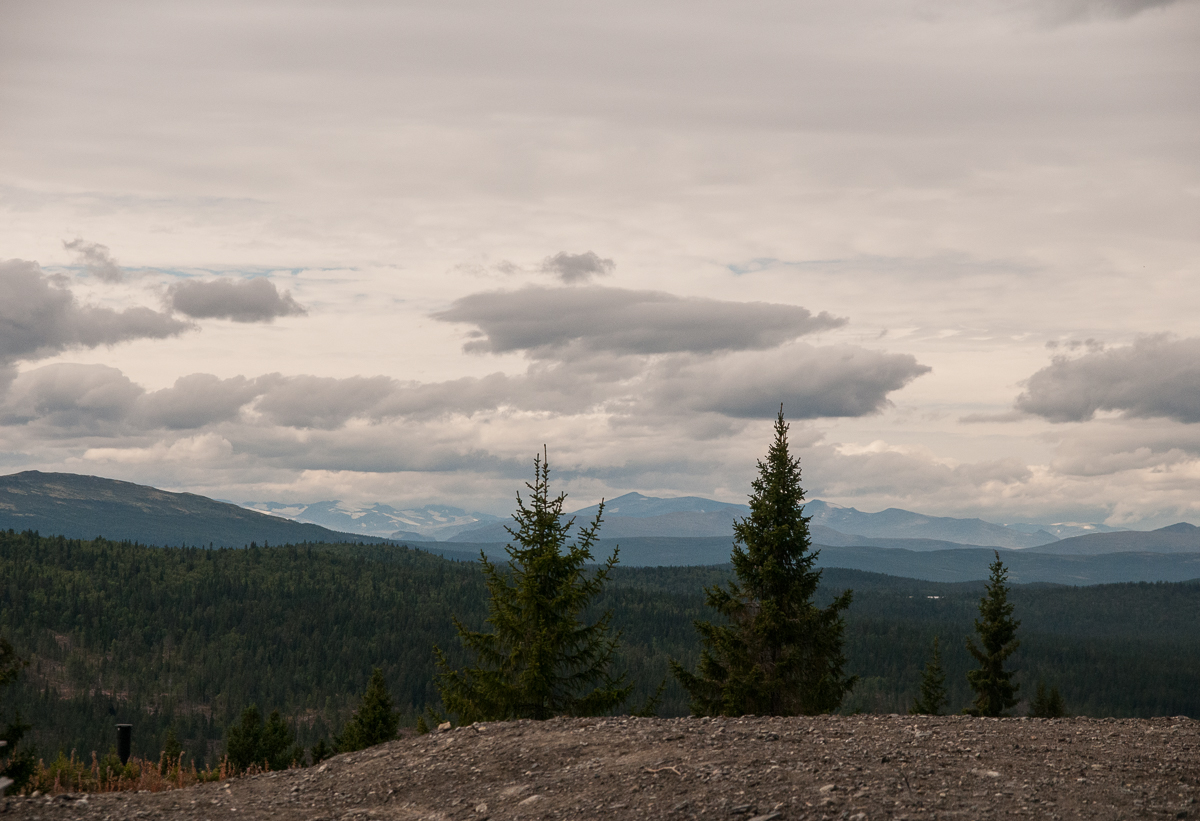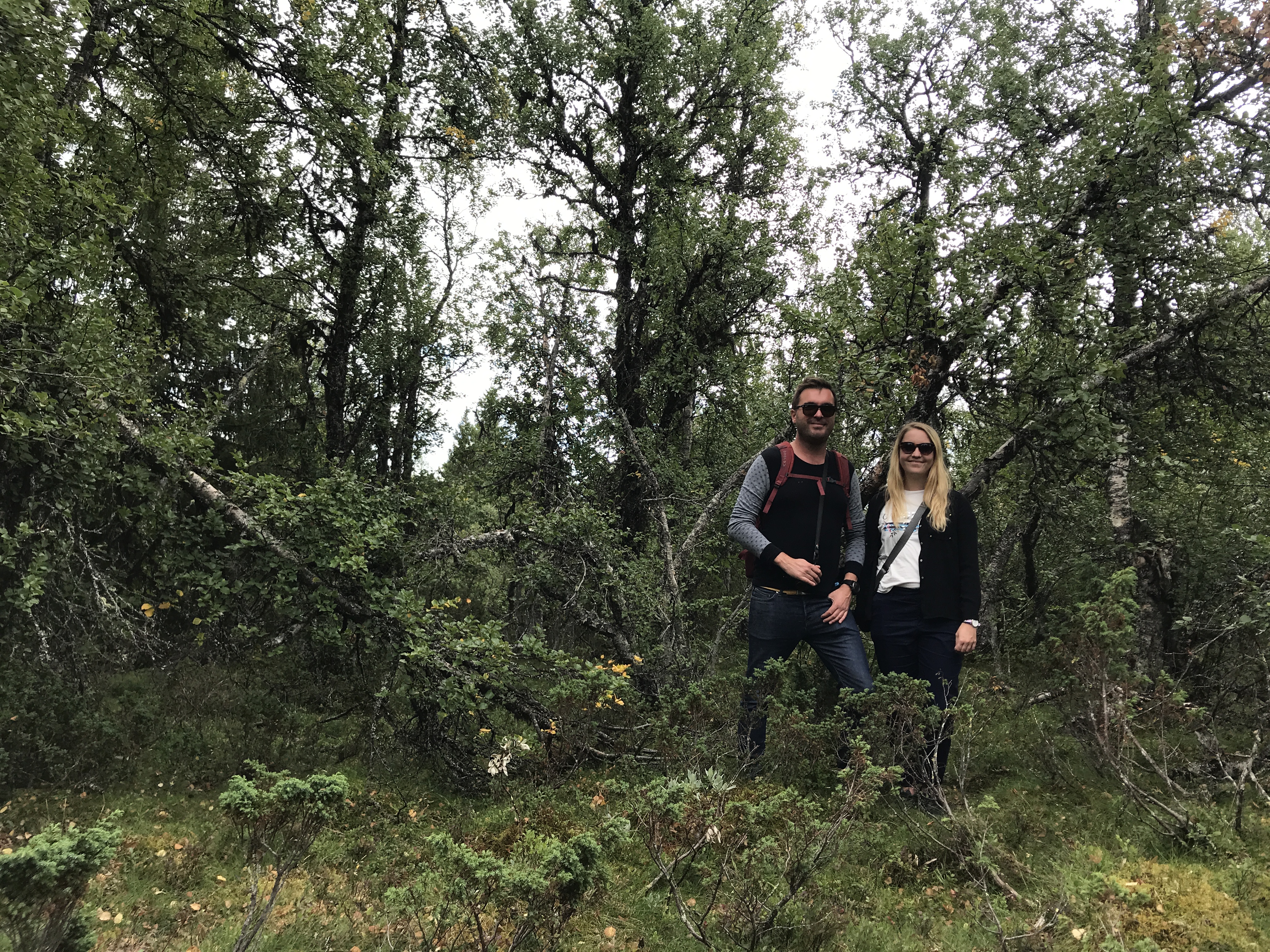 We found the tower, got to the top – and the view was amazing. As a bonus, posters showed us what mountains we could see in each direction, and as it was a lovely, sunny day we got amazing views of both Rondane and Jotunheimen.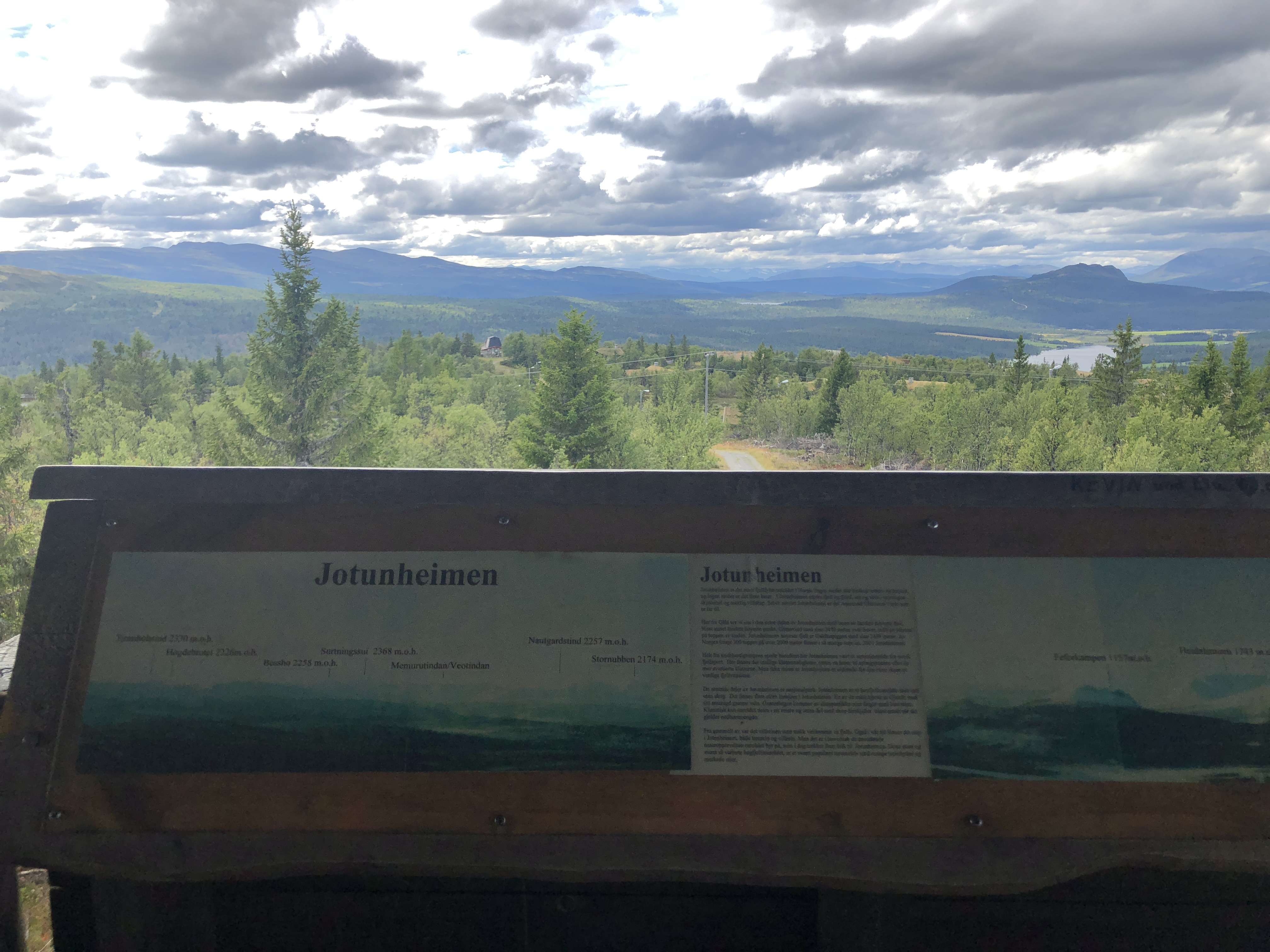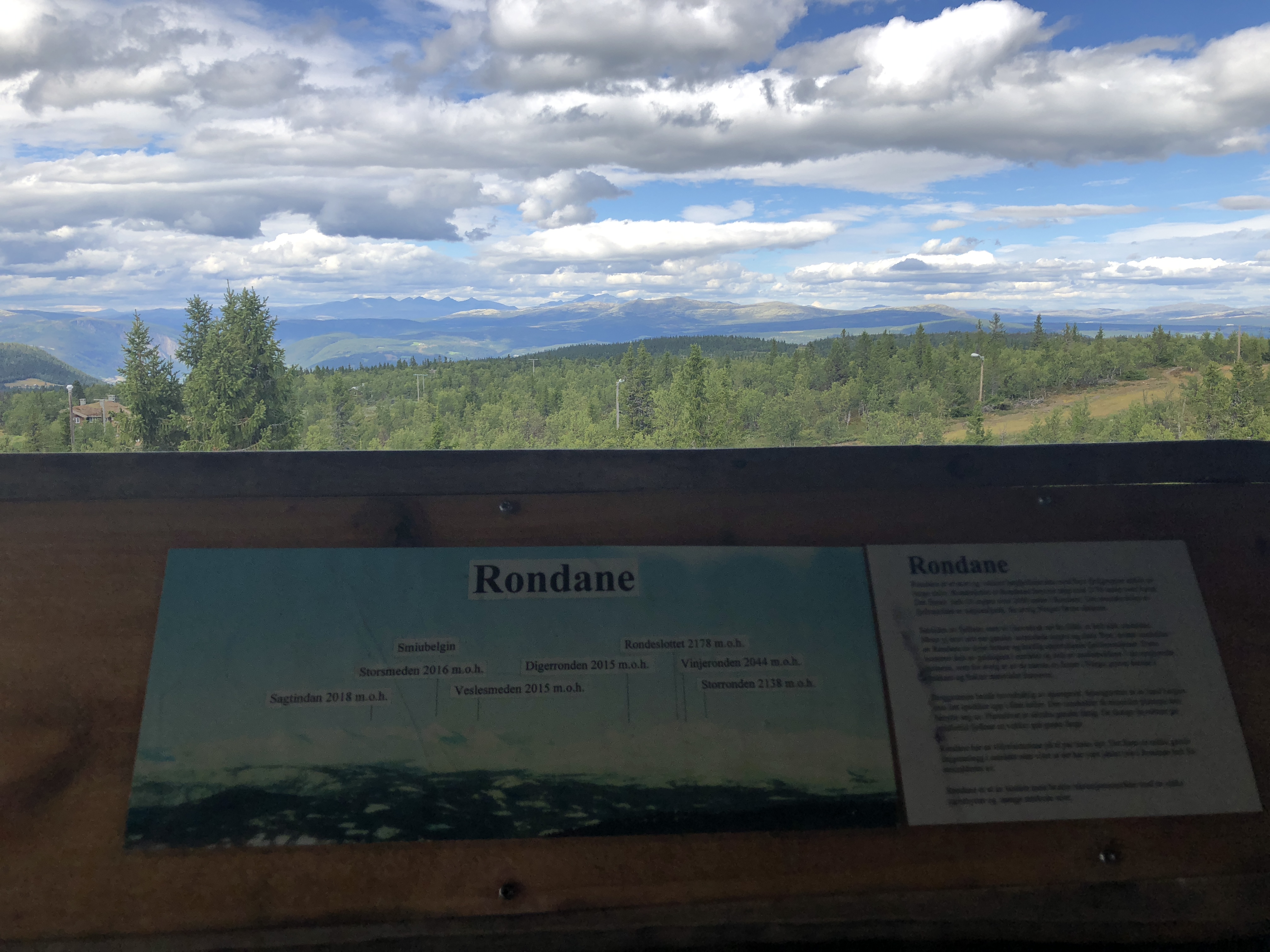 There was even time for some drone play in the forest.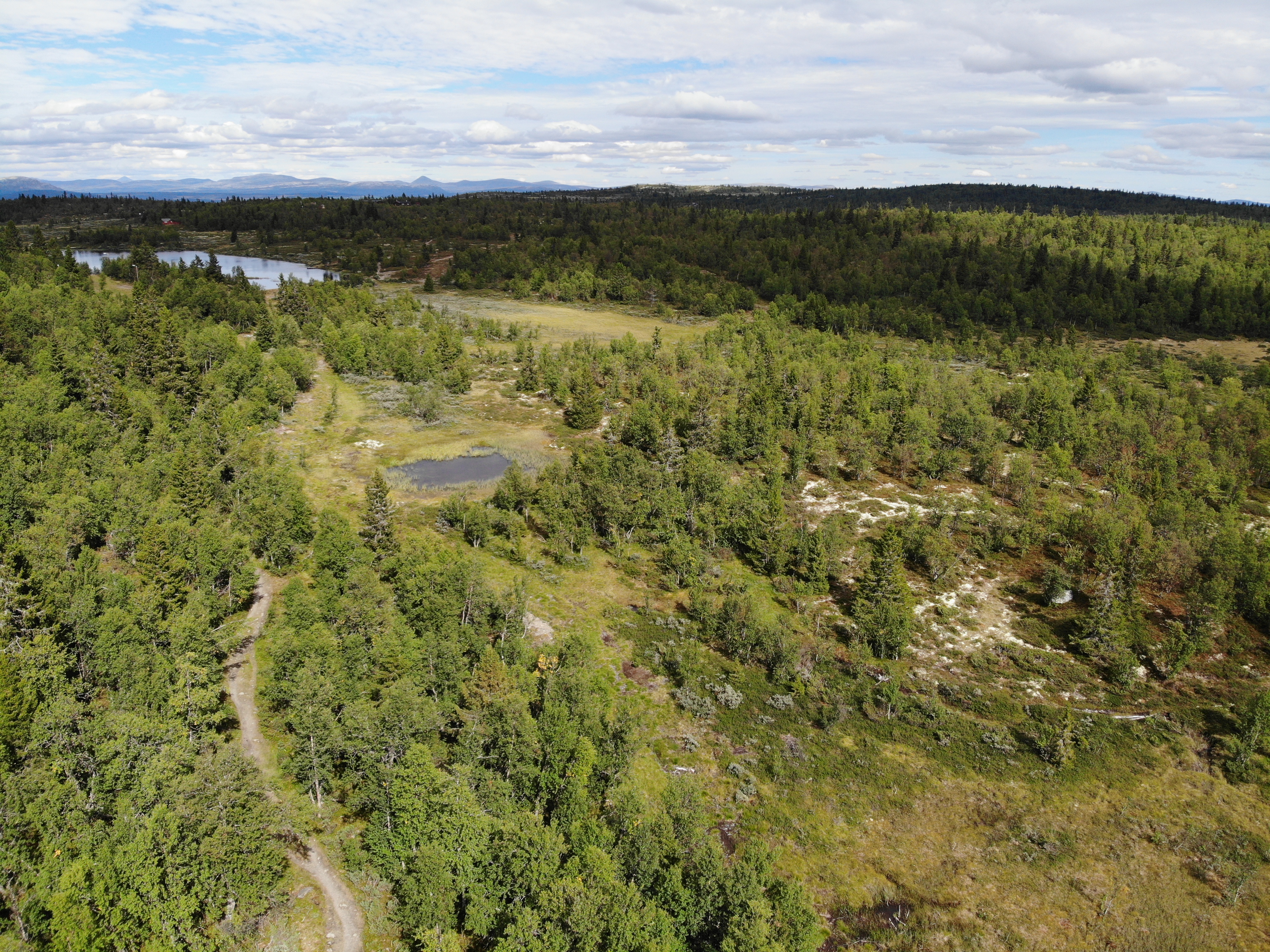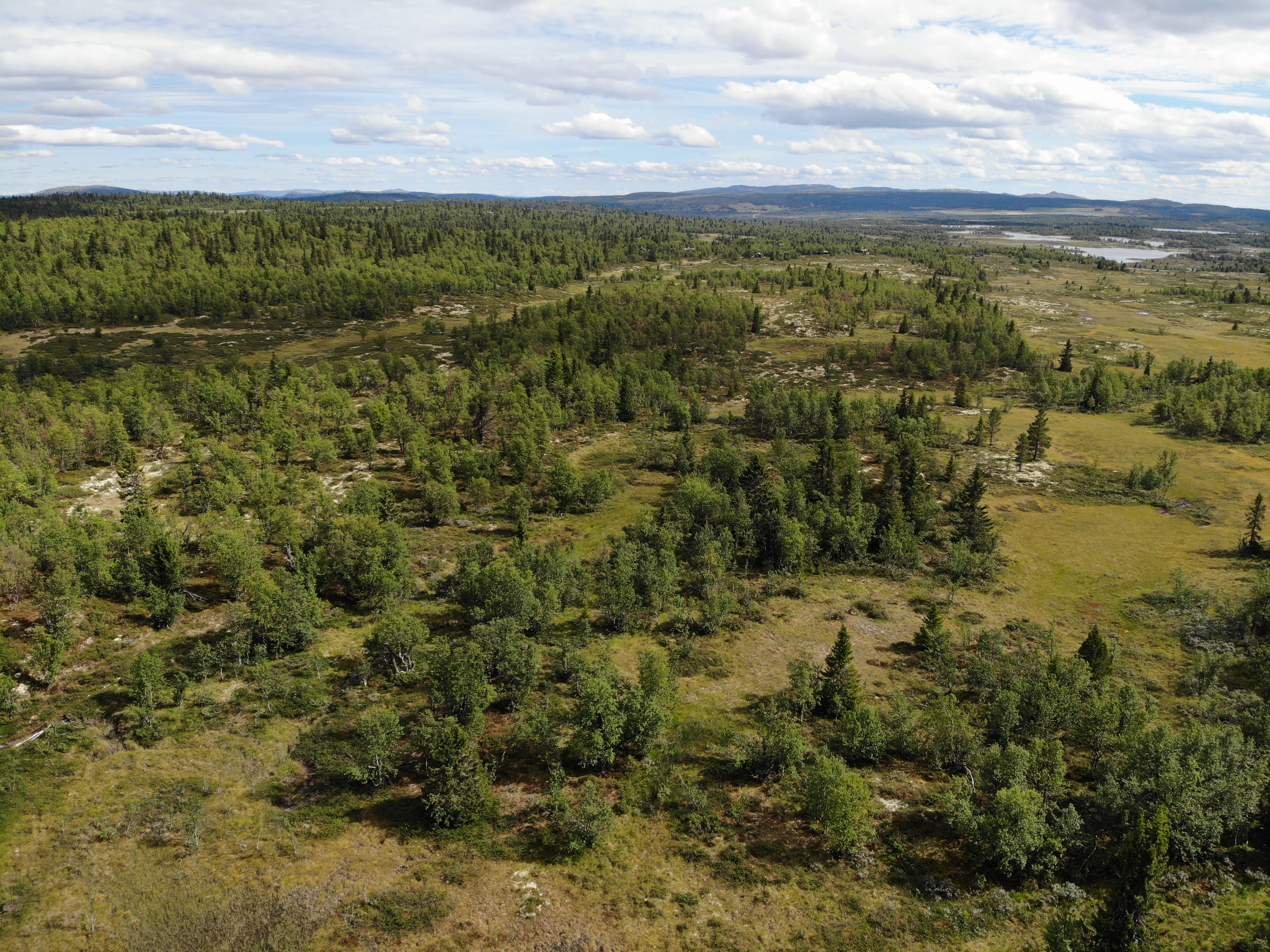 Back at the hotel it was time for dinner. Starters were cod, with lamb as the main entree. The desert had gluten in it, so it was a no-go for me (I was kindly offered fresh fruit, which I declined, as I was so full from the big lunch and then this huge dinner). We then got our warm clothes out, and got ready for the main event of the trip; The Peer Gynt-play down at Gålåvannet.
The performance was really interesting. They'd made a modern version of the play Peer Gynt (written by Henrik Ibsen in 1867, first time performed in 1876). The actors were all great, with both famous actors (Nils Ole and Jakob Oftebro, to mention the main stars), less known actors and even local people just volunteering to help out. I was so impressed! The location suited the play perfect, the music was great, and it lasted for hours (we even got to see an amazing sunset over Gålåvannet, which was a huge bonus!)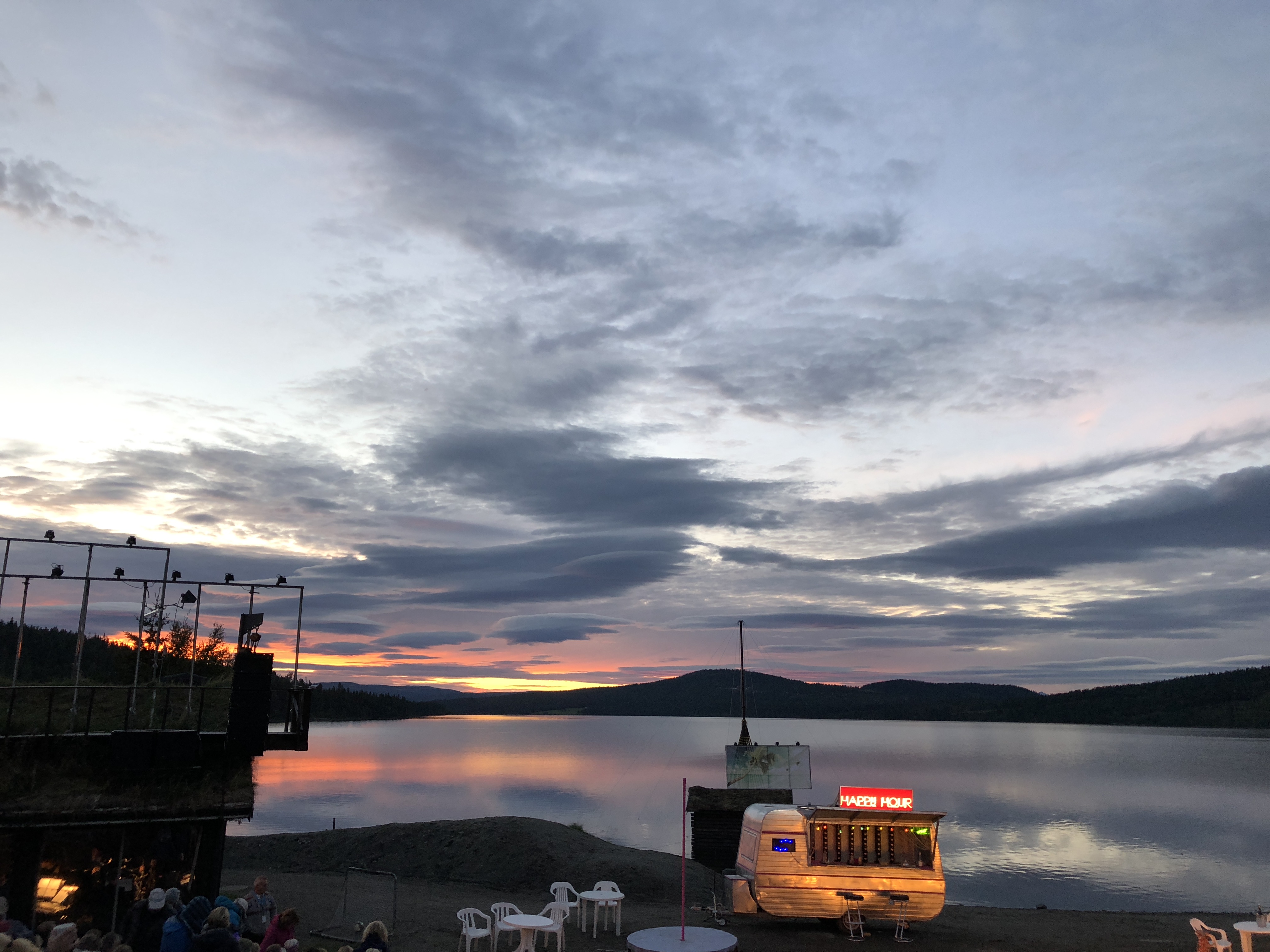 After the play finished, we got bussed back to the hotel, and fed soup (they really liked feeding us!)
We tumbled into bed, and slept like babies – incredible what fresh air and stunning nature scenery does to your soul. After breakfast, Thomas and I even managed to get time for a short swim in the hotel's swimming pool in, before it was time to get back on the train home.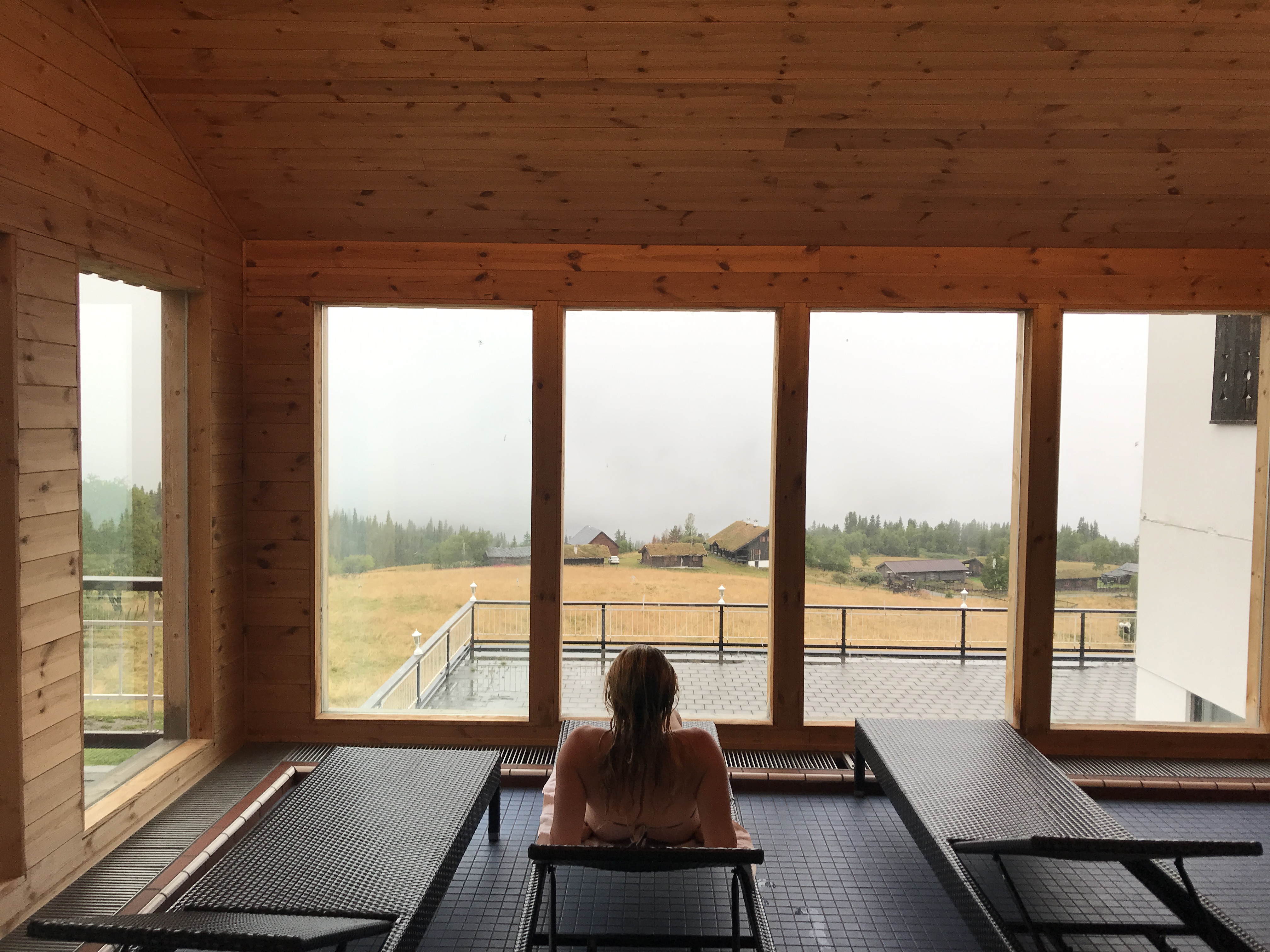 I felt even more grateful for the amazing weather we had experienced the day before as this next day was foggy, grey and filled with rain. As I leaned back in my seat on the train, I thought about the poor people that would experience the show in the rain later that night. I'm sure the play would still be great (yet cold), but the weather had really added to my experience.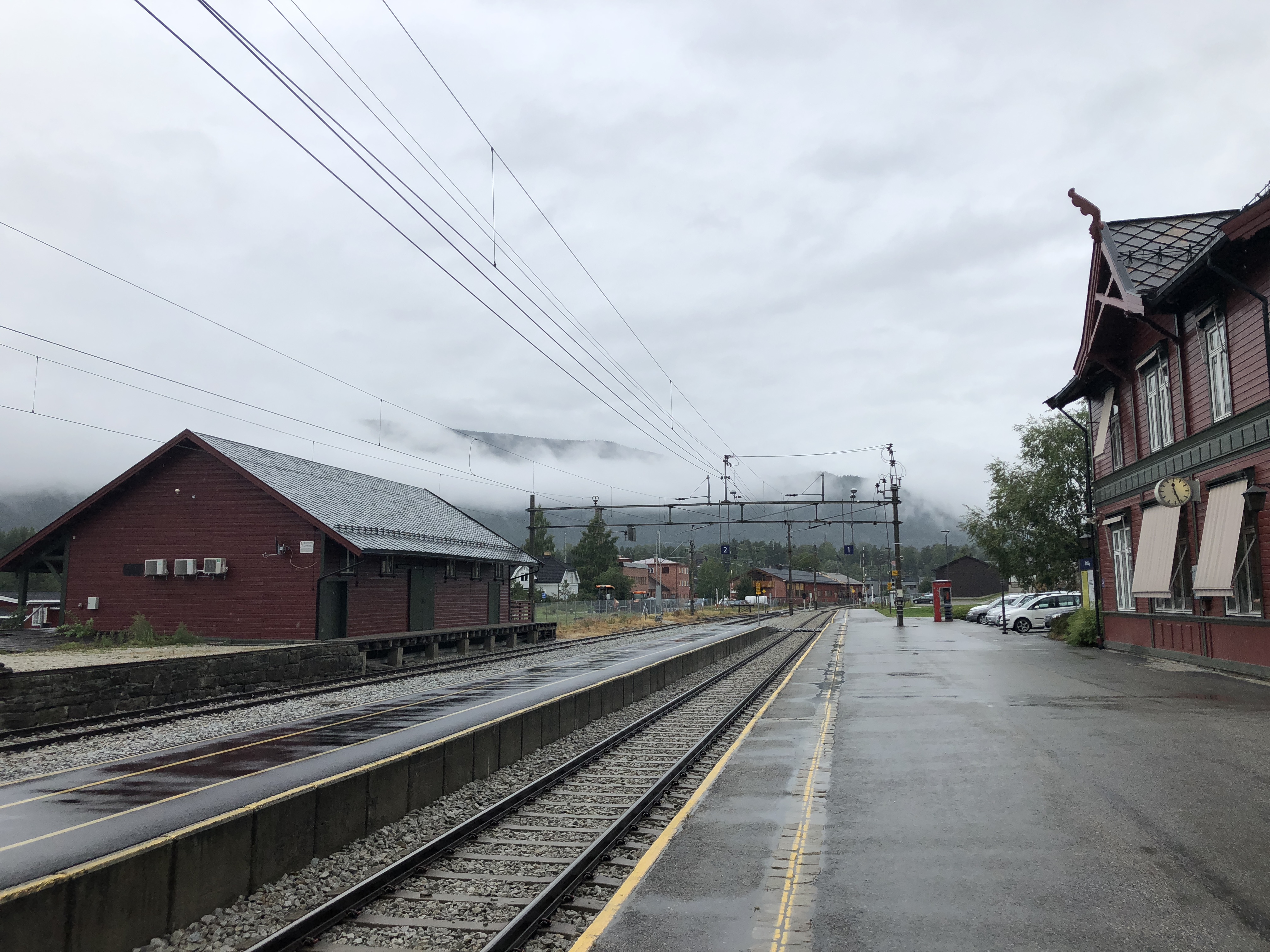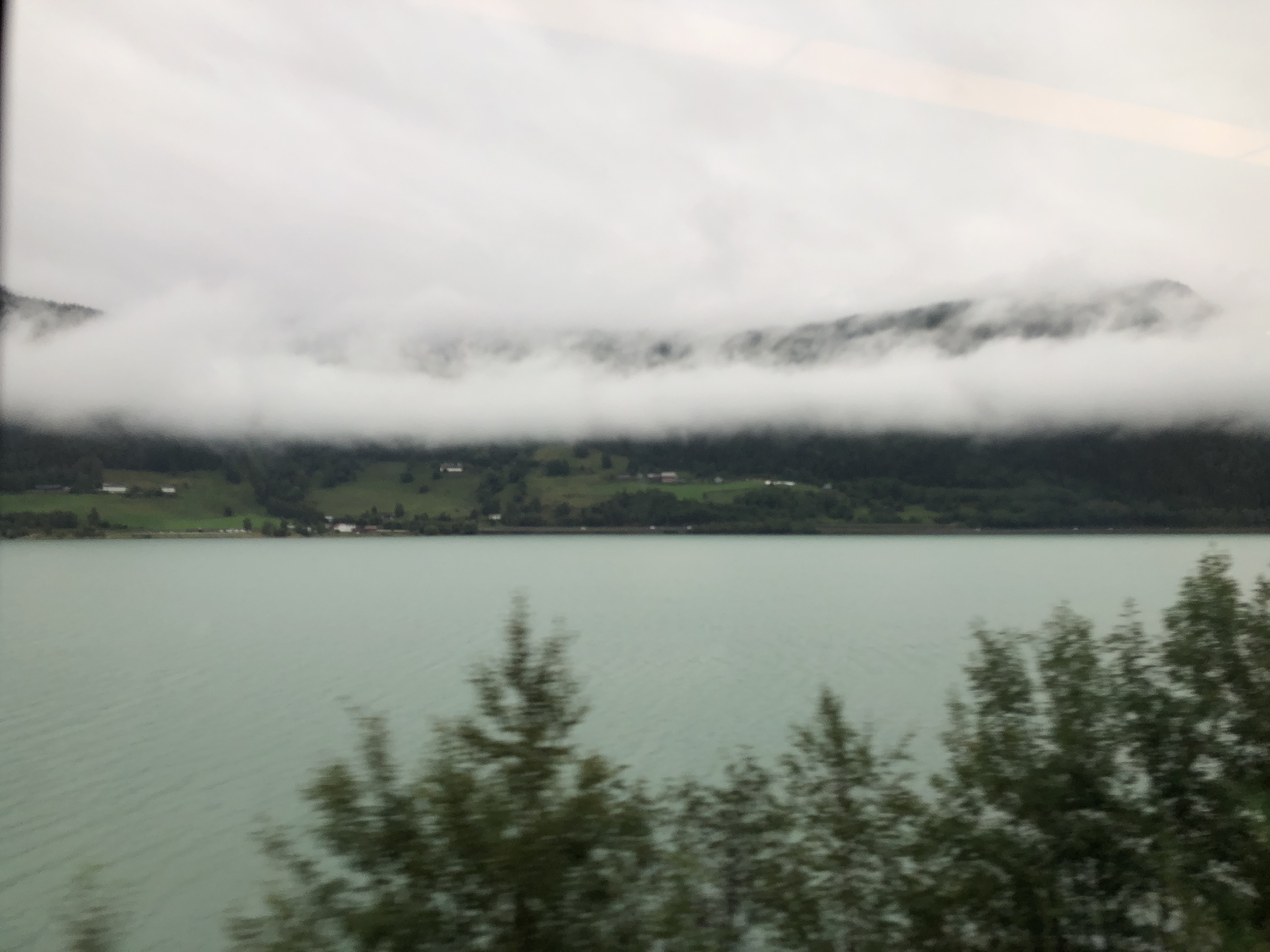 ---