Croatia has been one of those countries I've heard a lot about, casually daydreamed about while watching photos of, yet had never been to. Until last summer, that is. Me and two of my best friends, Caroline and Sandra, had been debating for a while if we should head out for a not too expensive adventure. Our criterias were rather simple, somewhere warm where we could go to the beach, but also head out and see interesting things. We kept looking, but everything that popped up for the dates we had off work was either straight out in nowhere, or extremely expensive. "Maybe we'll just have to go camping or something?" we sighed.
One day, as we were casually sipping margaritas at Caroline's place we found some rather cheap tickets to Promajna, a tiny city located at the Makarska riviera in Croatia. We looked at each other, looked at the pictures showing a very picturesque beach surrounded by tall mountains. "I'll call Sandra" I yelled, all while Caroline was already entering our details, and within minutes we'd booked our girls trip.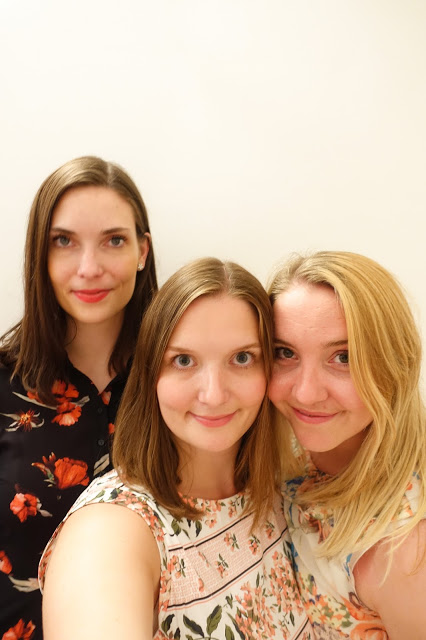 Promajna is located about 1,5 hours by car from Split, which we flew in to. According to our travel agency, there is about 600 people living in Promajna, and this year was the first year the company we used offered charter trips here.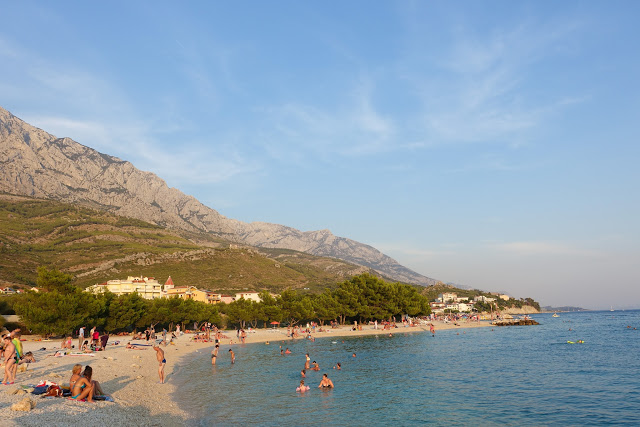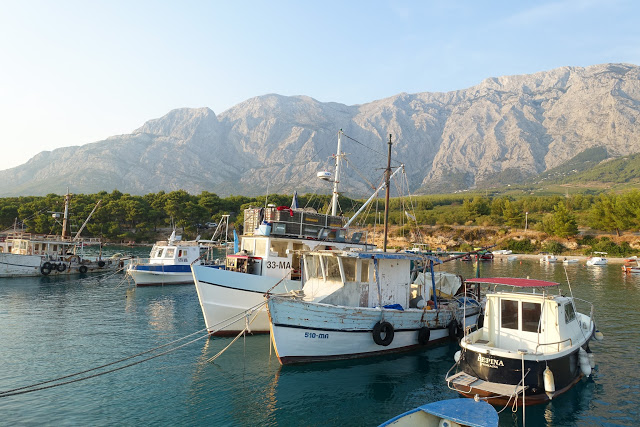 We landed in Split, and easily maneuvered ourselves and our bags into the bus taking us straight to our hotel (that's at least one thing to be said about charter tours, it can be rather comfortable at times). I was sitting in my seat, listening to Porcupine Tree, watching the streets, smaller villages and nature that flew by outside the window as the bus went down the winding roads taking us to the Makarska riviera. As we moved just around a mountain, I could hear myself making a loud gasp – stunned by the sudden beauty of nature and sea, covered in the colours of the sunset spread across the sky. It was beautiful!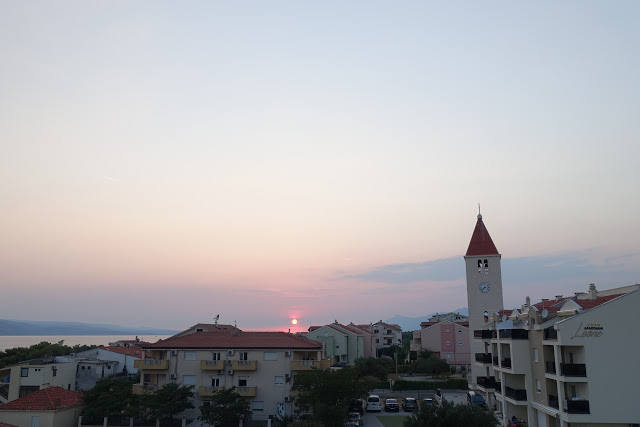 I wish I could say I spent an entire week traveling around Croatia, seeing all the views I wanted, go to the places I have dreamed of… But as we were three tired bookworms finally having some time to relax, what we really did was an amazing loads of being at the beach reading, swimming, tanning and having nice drinks and meals. There were an endless stream of hilarious new songs discovered ("Slav King" being one of them, and leading up to the "hunt for a slav king", a hunt which we failed at miserably), drinks and laughs both in bars and at our hotel room – but one thing we missed a bit was bars open after we'd finished our dinners.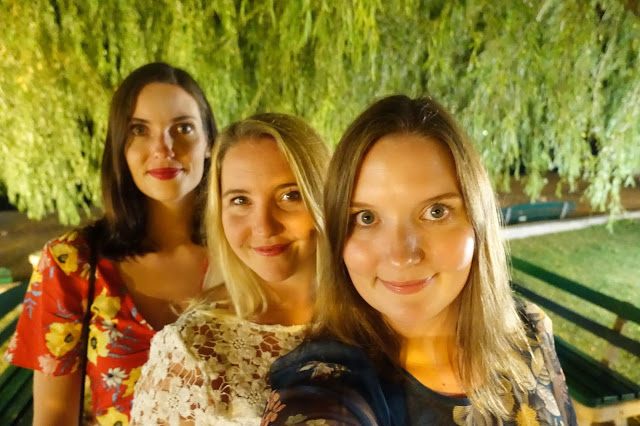 You could tell Promajna had not been a tourist destination for a long time, because usually by the time it was ten o'clock at night, most people would be off the streets.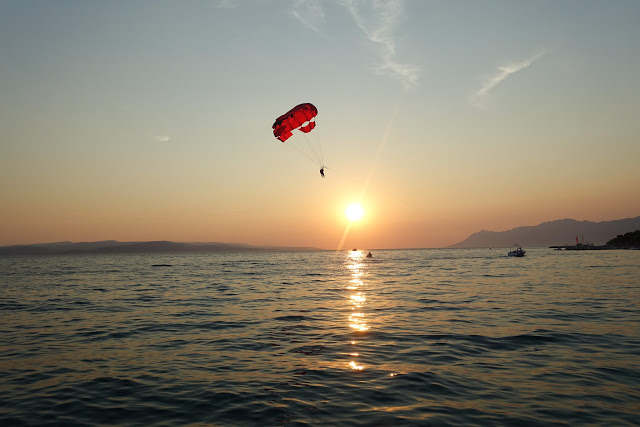 One night we thought we might actually end up having a party with some locals, that had been to a football match earlier that day, and were now celebrating with drinks. The team's song would play every few minutes, and they would all sing, clap and cheer. Their English were hardly any better than our non-existing Croatian-skills, but we still managed to clink our beers together and laugh. Sadly, both for us, and them, one of the guys fell off his chair as he stood on top of it, dancing to aforementioned football song, face-planted directly into all their glasses, cut himself and left. Safe to say, that would ruin most parties.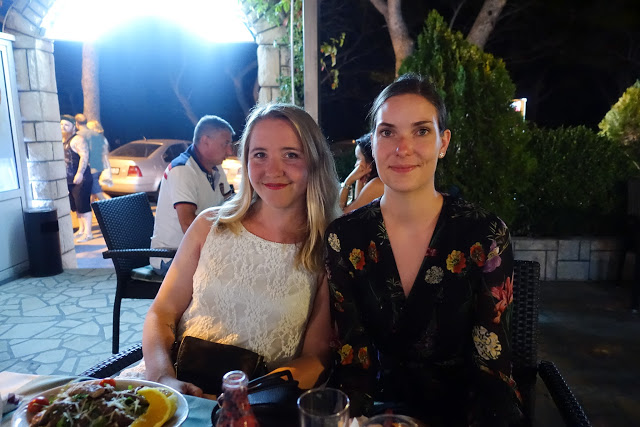 So, we might not have seen Brac, Hvar, Dubrovnik, Split, Krka or any of the other places I would have loved to see. However, I now know that I definitely enjoy Croatia, and that I really would like to go back. And next time, it will still be with books, but probably also with a list of places/things to see.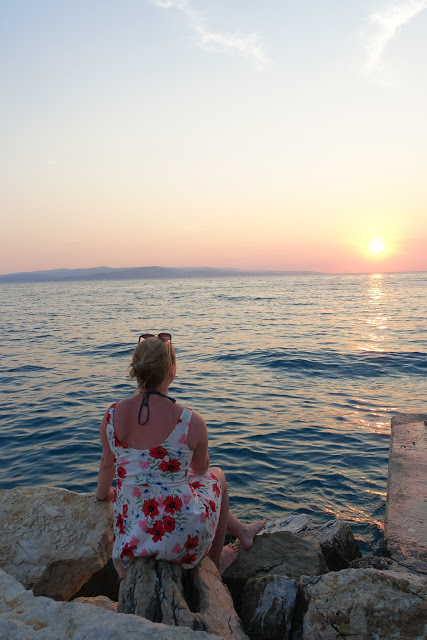 One thing we DID manage to get in between our sunbathing, drinking and reading were a day trip over to Mostar in Bosnia Herzegovina (originally I really wanted to do the Mostar and Sarajevo-day trip, but sadly it got cancelled the week we were there for). We also travelled over to the nearest city Makarska, and walked along watching the boats and people. We grabbed a taxi to get there, and got to experience the driving style there, which we had been warned about: going about 80 in the 50-zone, with tall mountains on one side of the road, and a steep hill leading directly into the ocean on the other, our driver would switch lanes and pass cars while the road turned – with no idea if there would be a meeting car or not. Uah!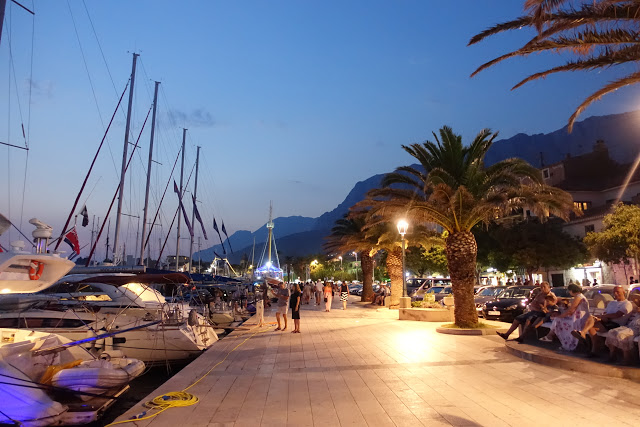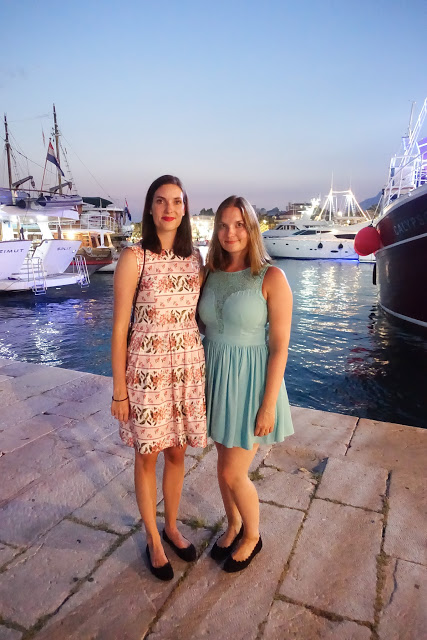 Although it was a very nice, relaxing week out with the girls, I can definitely tell that Croatia – I'm not done with you yet!
Thanks Caroline for letting me use your photos in this post. <3
---