Bruges might just be the most beautiful city I have ever visited! With its gorgeous canal, the many lovely houses and great atmosphere, Bruges is a city I instantly fell in love with. The city is small enough to explore on foot, yet it is filled with a lot to see and do. One thing you absolutely have to make sure of is that you have time for a canal boat tour. Check out my travel guide to Bruges, Belgium here!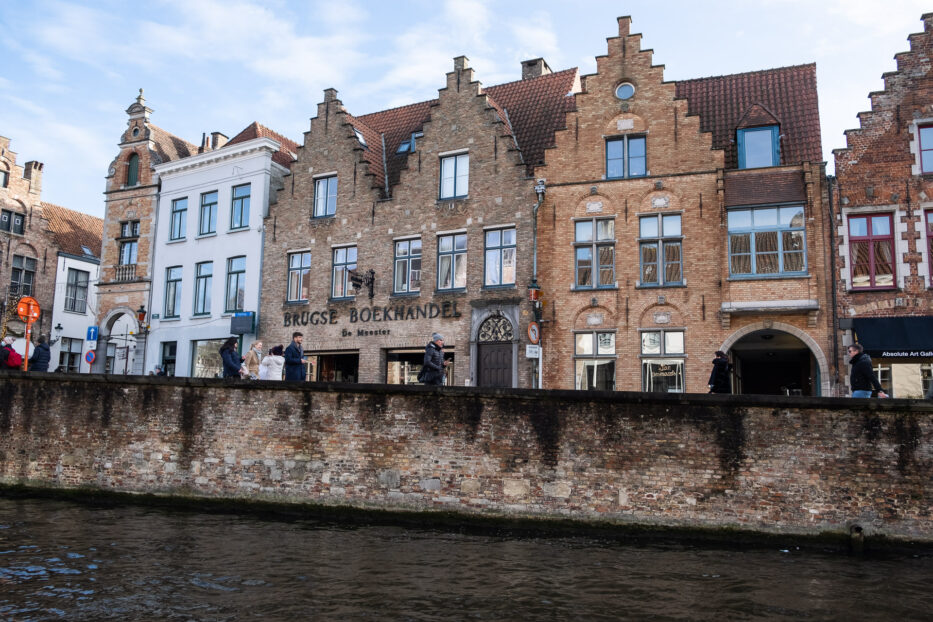 Thomas and I visited Bruges last year, just in time for the Christmas market. Although we did not get any snow ("I had this romantic image of us drinking mulled wine while the snow was falling" Thomas confessed a bit disappointed, mulled wine in hand but no snow in sight at the Christmas market), we got so much else. And the disappointment of the lack of snow was quickly overshadowed by excitement for this gorgeous city.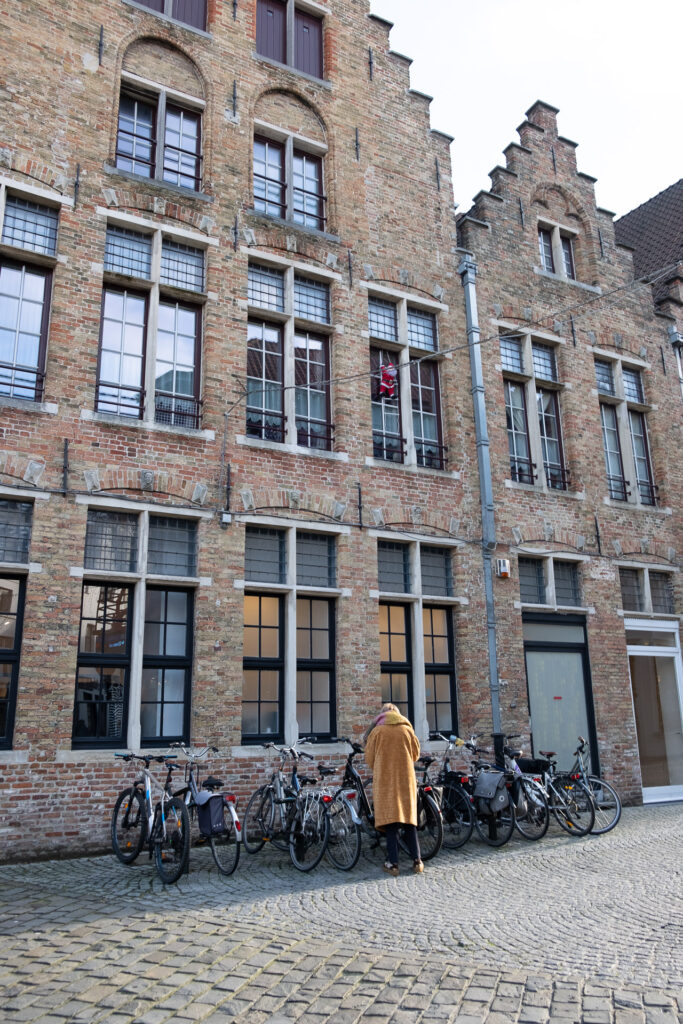 I'd love to return to explore Bruges also in spring or summertime, but to be honest the city was also perfect for a "Christmassy" weekend getaway.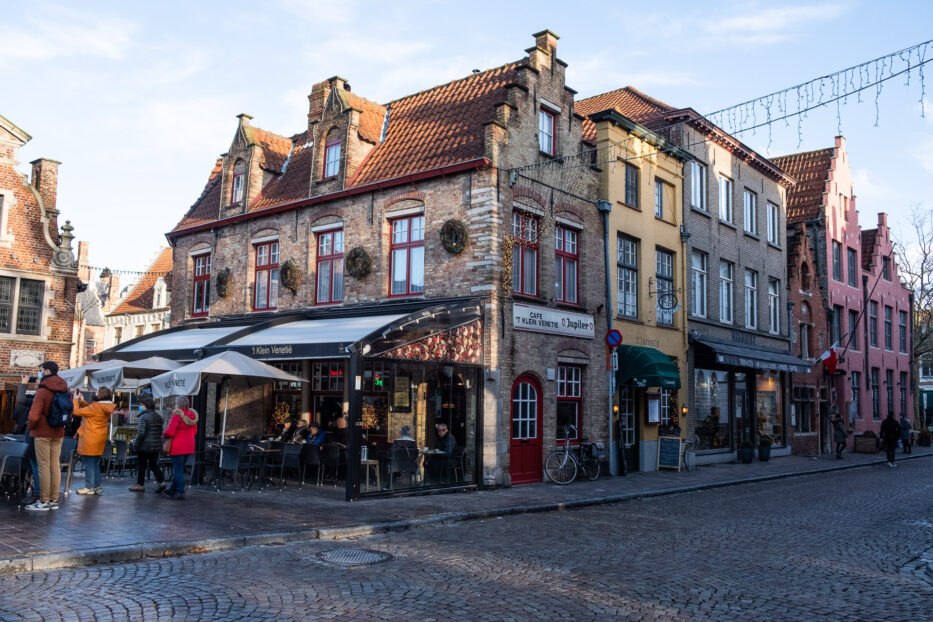 ---
Here's my guide to the gorgeous city of Bruges:
Stay at The Pand Hotel
We stayed at the Pand Hotel, an absolutely gorgeous hotel located as central as can be. Literally, you'd step outside the door, turn left, walk like 100 metres, and the canal and canal boats were in front of you.
As we checked in, we got informed they had a suite available. Would we perhaps like to see it, and get it for a special price? Thomas had originally looked at the suite, and instantly fell in love with it as we had a look, so all of a sudden we found ourselves in a suite (and to be honest I did not mind. Not at all!)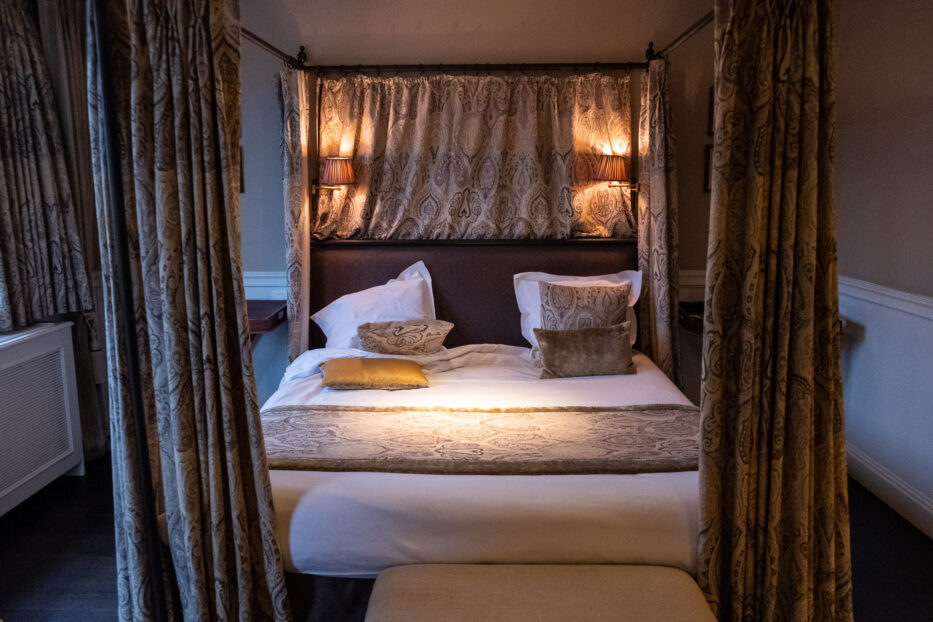 The Pand Hotel had the most friendly staff, a stunning fireplace living room (where we took a photo we used for last year's Christmas card, and everyone asked where it was taken), and a cute bar.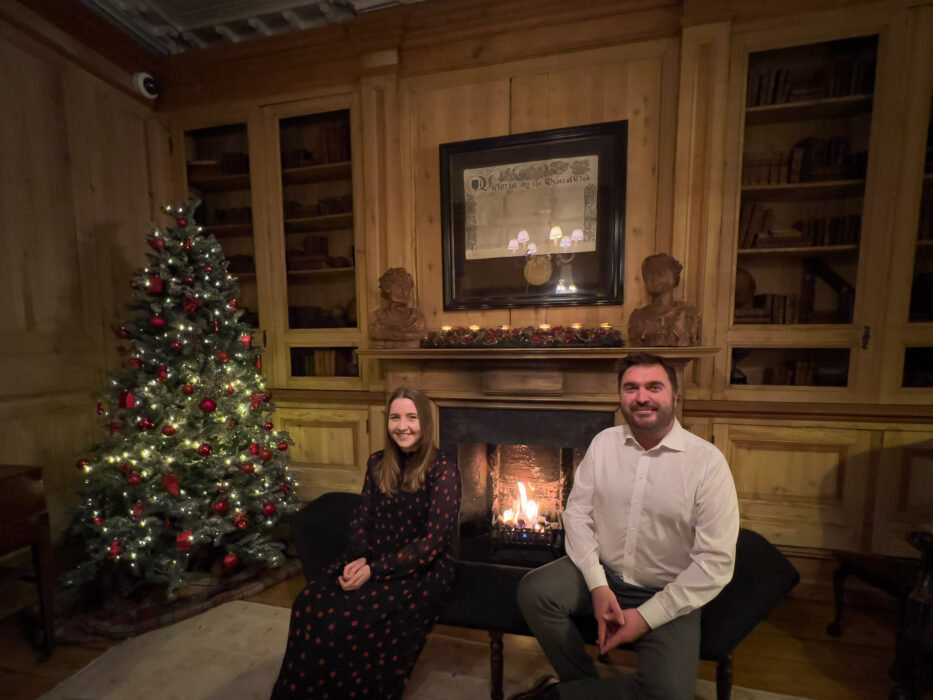 The rooms were great, with the most comfy beds, and bathrobes. I love bathrobes! Seriously, if a hotel has bathrobes (and maybe slippers) I instantly love it. I absolutely loved the Pand Hotel, and would definitely recommend it to anyone visiting Bruges! (Not sponsored, just pure love from here).
---
Get that Christmas spirit at the Winter Glow Christmas market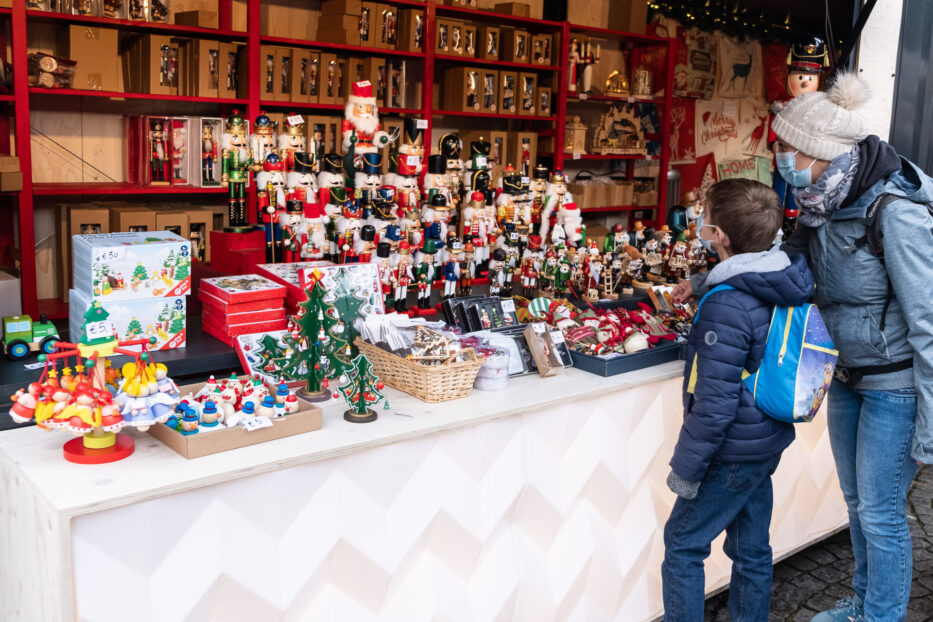 From the end of November to early January you can visit the Christmas market for free in Bruges. Here you can buy Christmas gifts, mulled wine or some food (I tried the tartiflette, which was lovely), people watch and admire all the Christmas lights and decorations.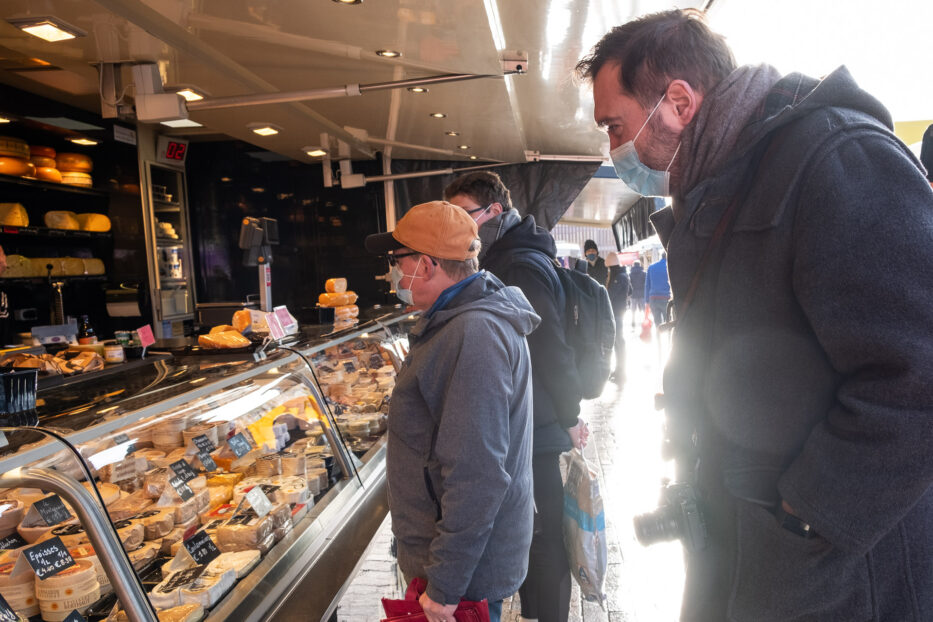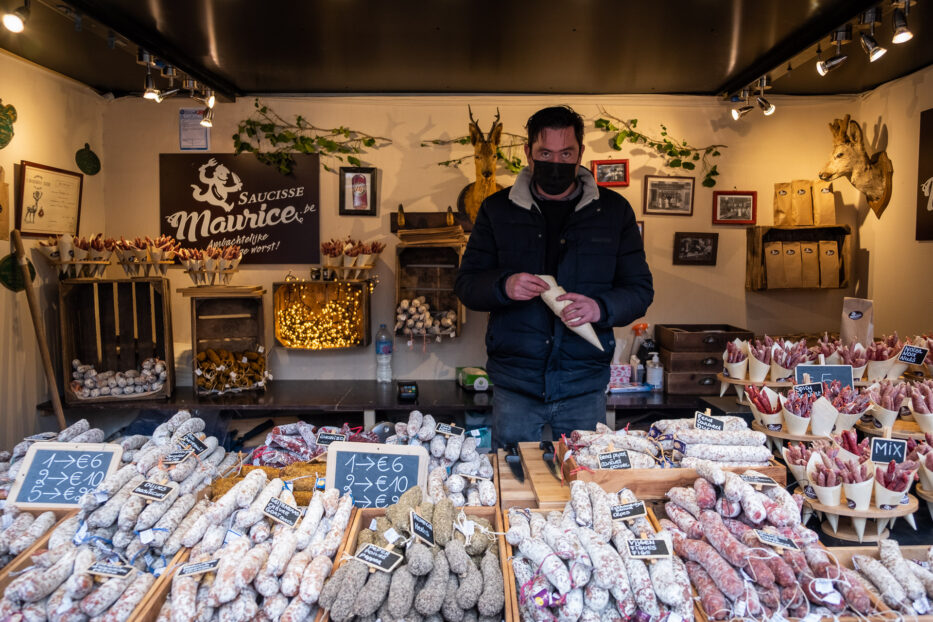 The only thing missing from Bruges looking like a Christmas card when we visited was a tad bit of snow.
Opening hours and more info can be found here
---
See the blood of Jesus in the Bloedbasiliek
The Basilica of the Holy Blood in Bruges is a Roman Catholic basilica. It was completed in 1157. The Basilica has a lot of spectacular details, and is a must for anyone who enjoys architecture and/or photography, religious or not.
The basilica is said to have a cloth with preserved blood of Jesus Christ, hence its name. As I went to have a look at the relic I even received a blessing from a woman (which made up for the fact that I thought it would be inappropriate to take up my camera and take a photo).
---
Grote Markt – the place to be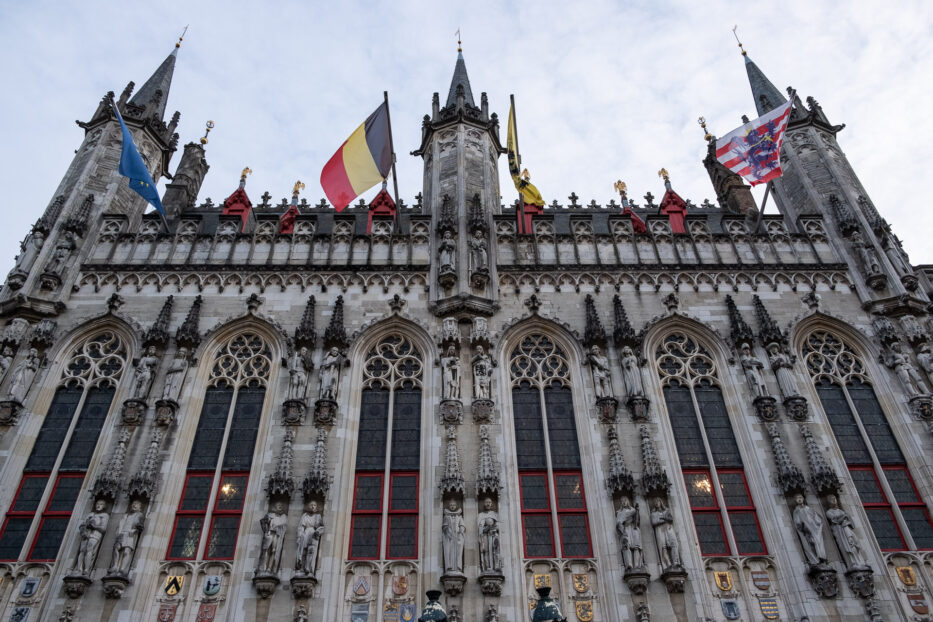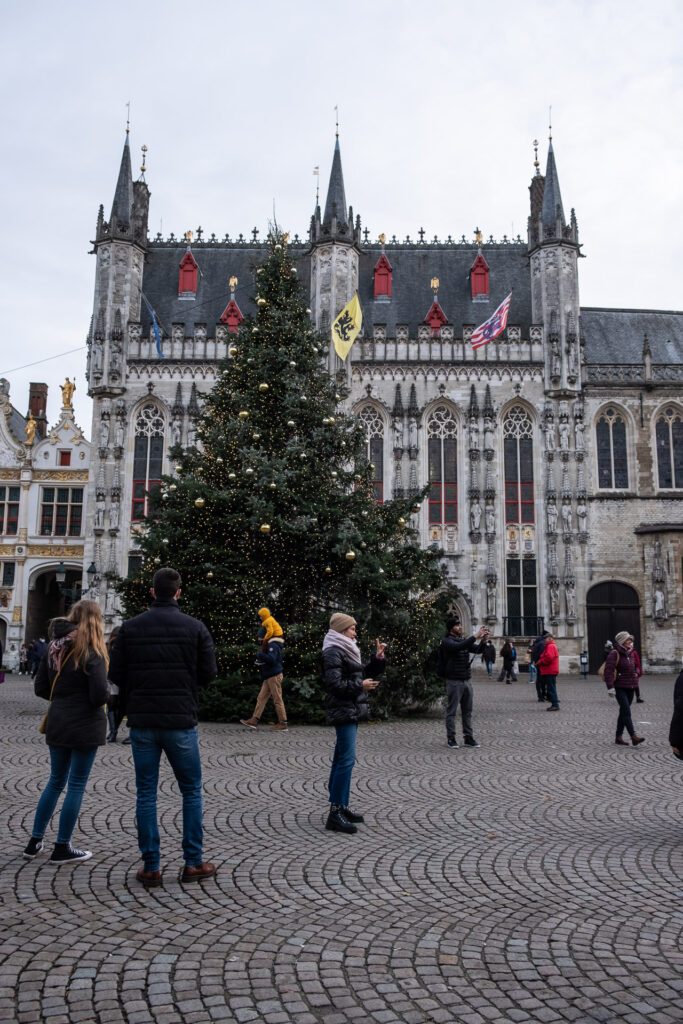 Grote Markt, which means the "Big Market" or "Grand square", is where it's at in Bruges. Restaurants, bars, shopping – and the Christmas market when it's on. Don't forget to bring your camera, or have your phone ready, cause this is one huge picturesque place not to miss.
---
Climb to the top of the Belfry tower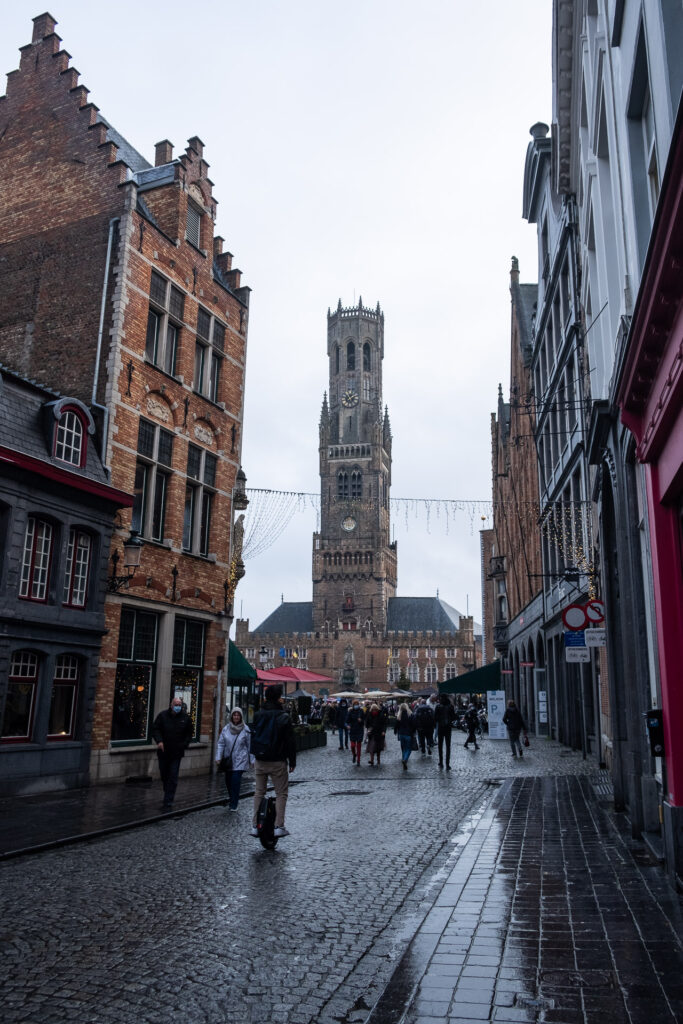 The Belfry Tower was added to the Market Square in Bruges around the year 1240, and it is a medieval bell tower. It has been rebuilt 3 times due to fires, and it is one of the most prominent views of Bruges. Since 1999 it has been listed on UNESCO world heritage list.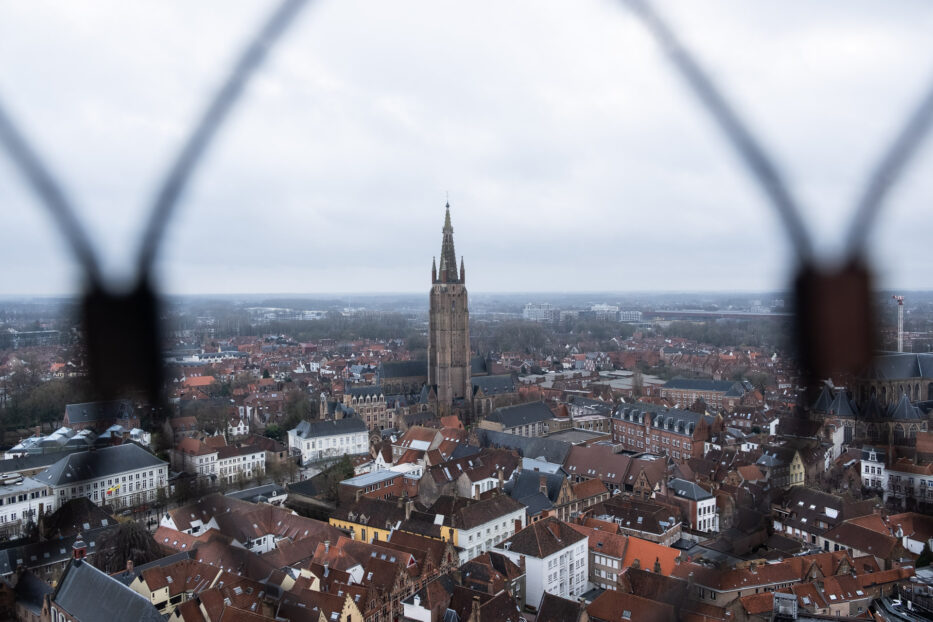 It is possible to climb the stairs up to the viewpoint at the top of the tower. Do note that this is a quite narrow and steep staircase, with 366 steps. Entry is 12 € per person.
---
Watch the "In Bruges" movie
Have you seen the movie "In Bruges"? If so, you definitely have seen the Belfry tower (and might remember that it is quite narrow). If you plan on visiting Bruges I would highly recommend seeing this movie, with Colin Farrel, as it adds another fun layer to walk around where the scenes in the movie unfolds.
---
Do a canal boat tour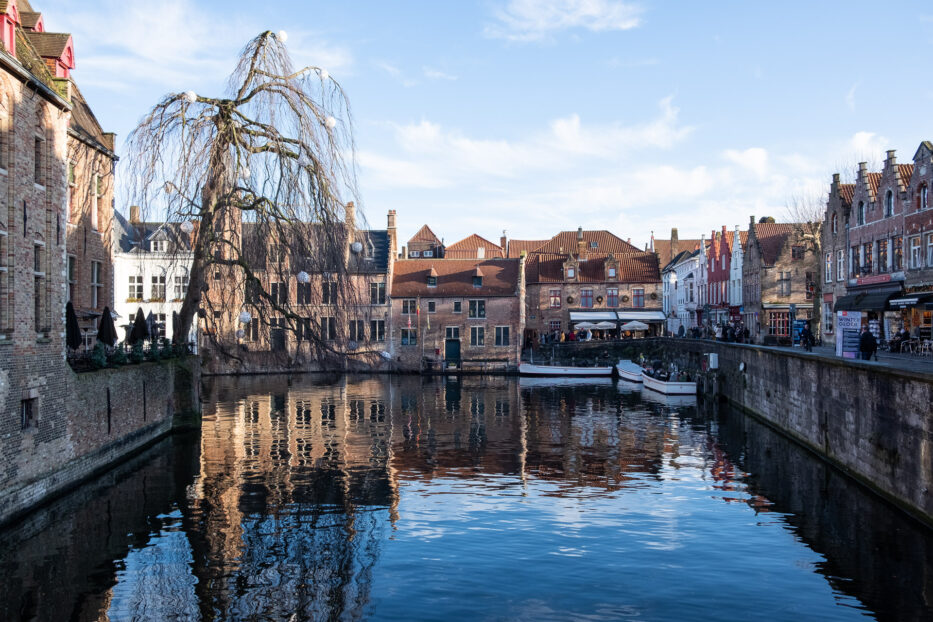 I knew there were canals in Bruges. And that you could do boat tours. But surely those would only be for summer time? Luckily I was wrong!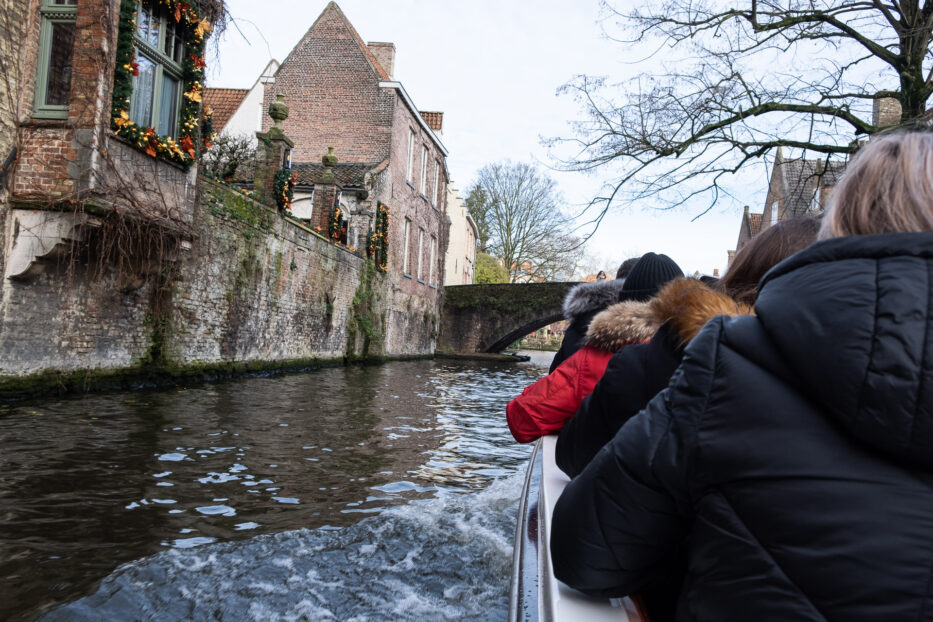 The canal boat tour turned out to be one of the absolute highlights for me during our visit in Bruges. The entire thing did not last for more than around 35 minutes, but it was such a fun and unique way to explore the city. The guide was super knowledgeable and funny, and it was great value for the money (10 € per person).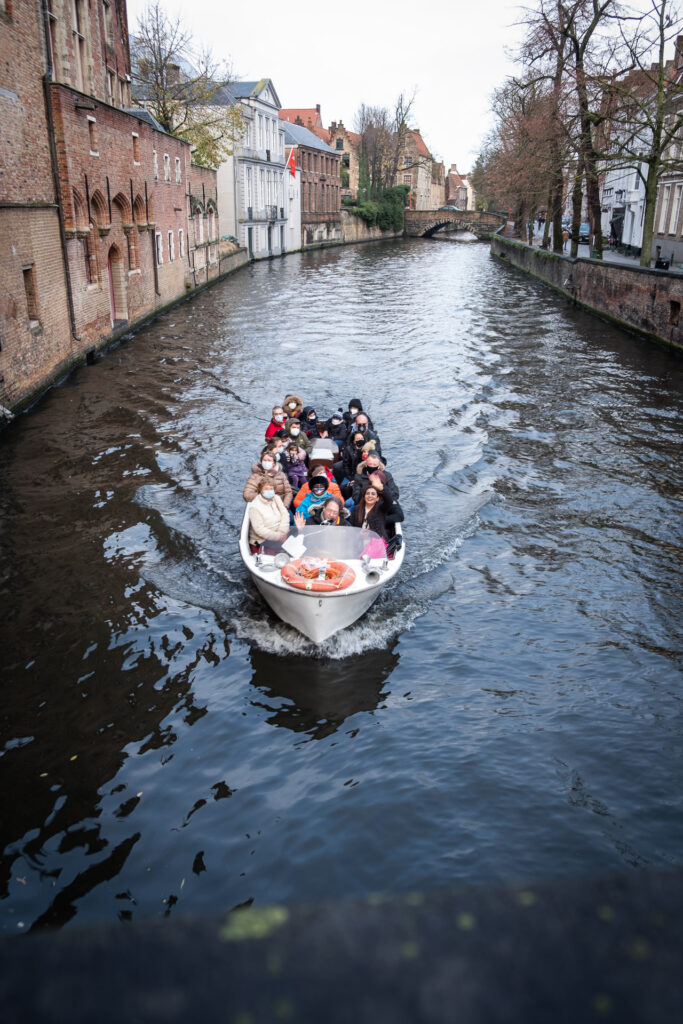 A fun way to see the city in a different perspective.
---
Admire the stunning architecture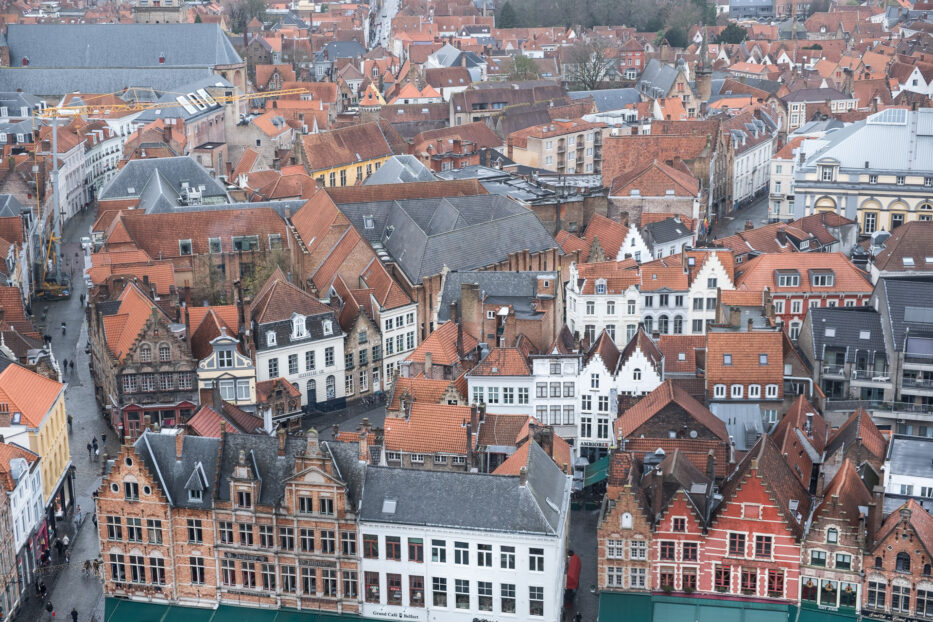 Bruges is one of the most well preserved medieval towns in Europe. This means it is a spectacular place to visit for anyone interested in architecture. Bruges has several well known landmarks, the most famous being the Belfry of Bruges.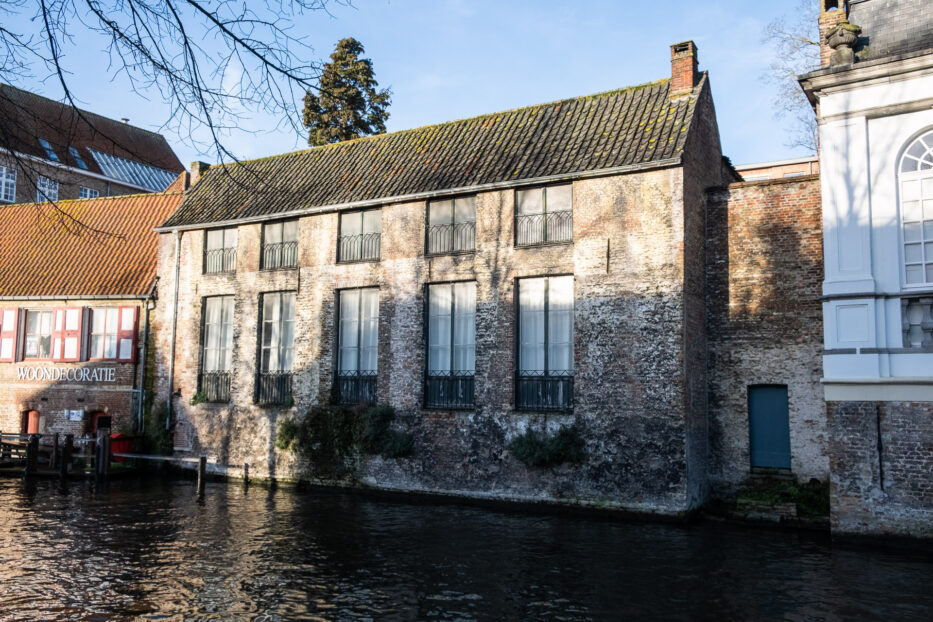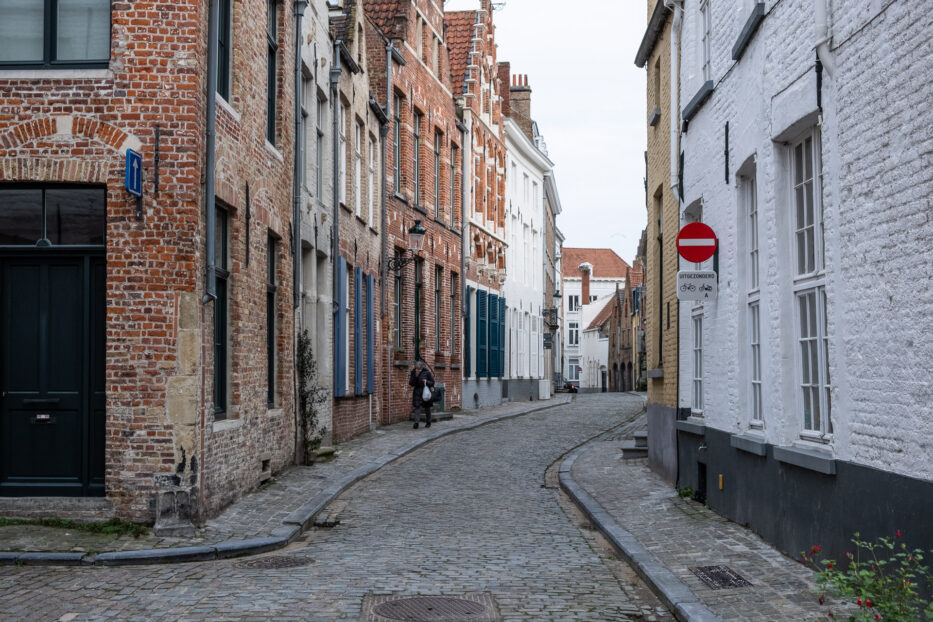 The Historic City centre in Bruges is listed on UNESCO World Heritage list.
---
Food and drinks – Belgian chocolate, beer and waffles
Belgium is famous for a lot of things – and their food and drinks are amongst them. One simply cannot visit Belgium without trying Belgian chocolate, beer or waffles. I was even able to find gluten-free alternatives for all, which meant I could indulge in the local cuisine as well.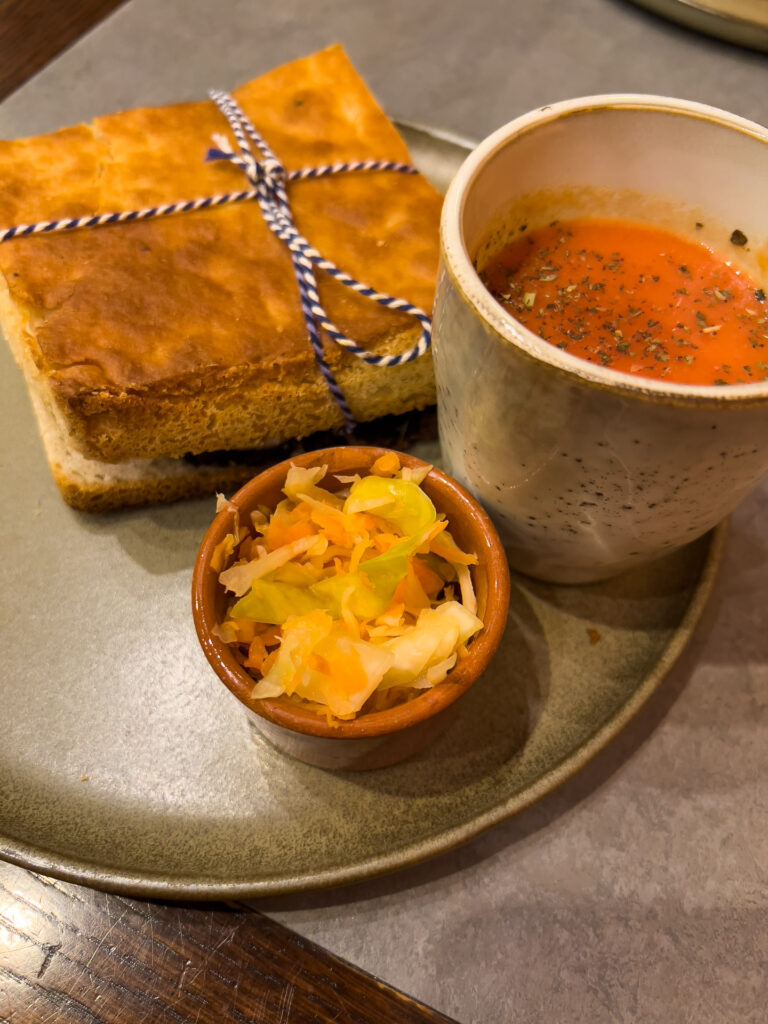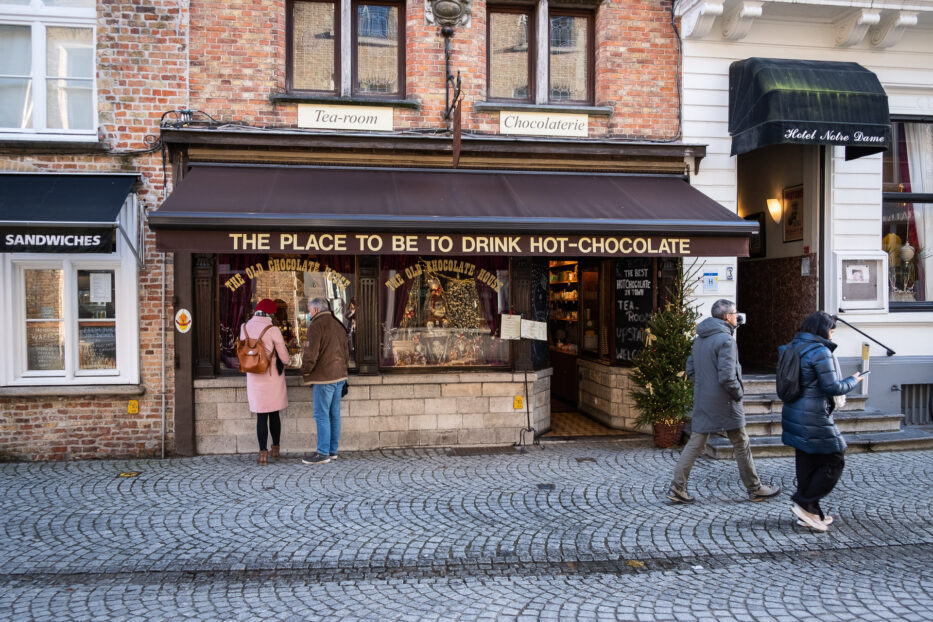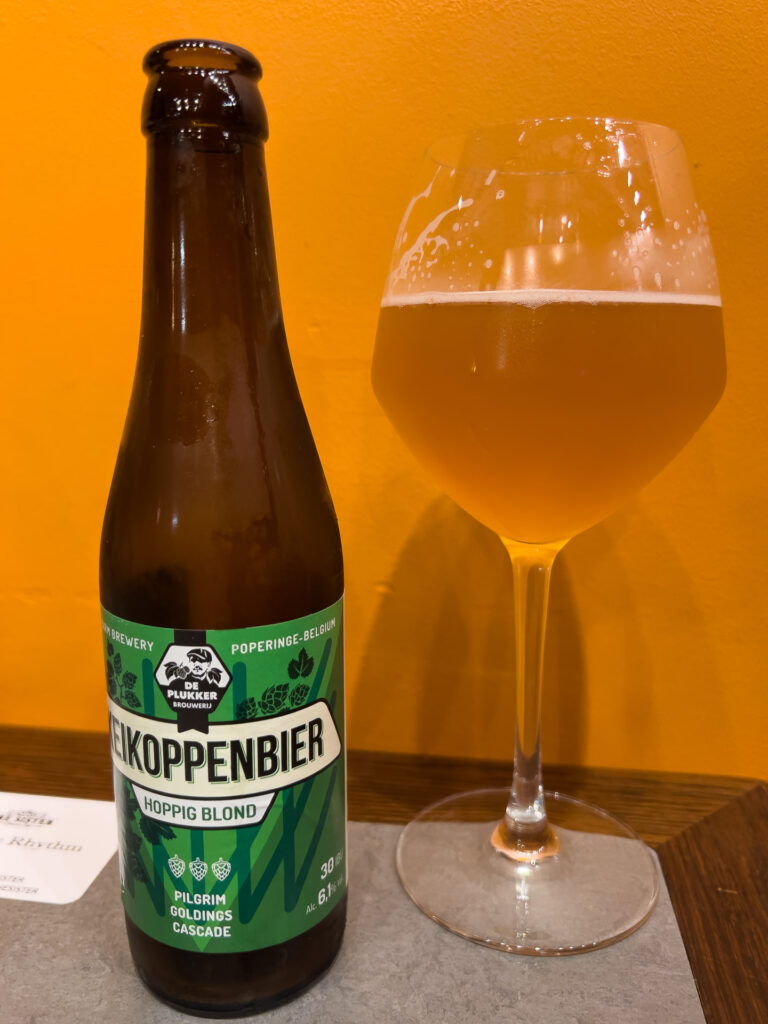 In Bruges you have heaps of restaurants, bars and cafes. It is quite popular to eat barbeque ribs, which we of course had to try. At the Christmas market I tried tartiflette. This French meal consists of potatoes, reblochon cheese, lardon and onion. It's also normal to add some white wine to the mix.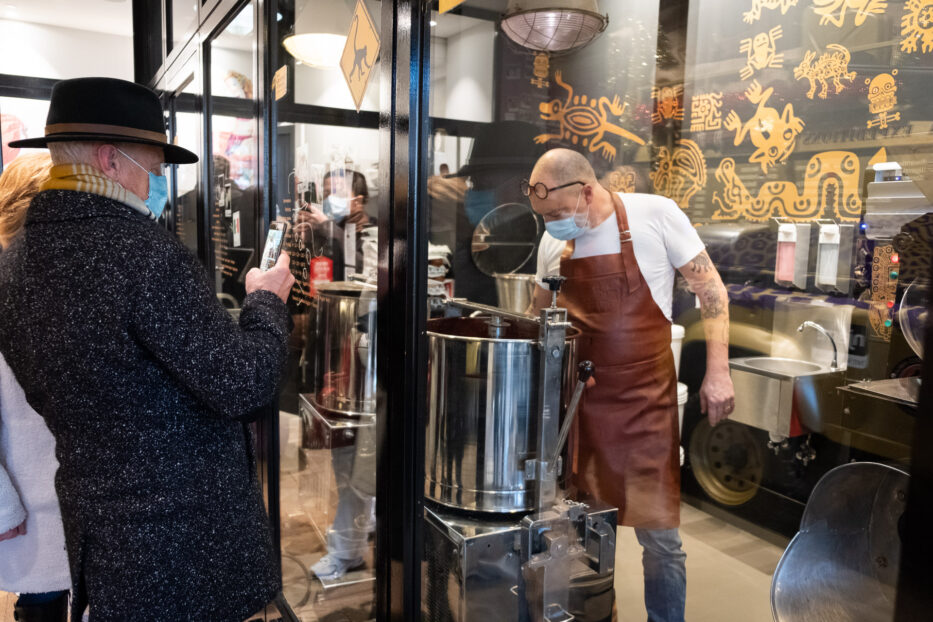 Belgians do take their food seriously, so serious that they have a museum entirely dedicated to potato fries. Frietmuseum is definitely on my list of places I would love to visit when I return to Bruges.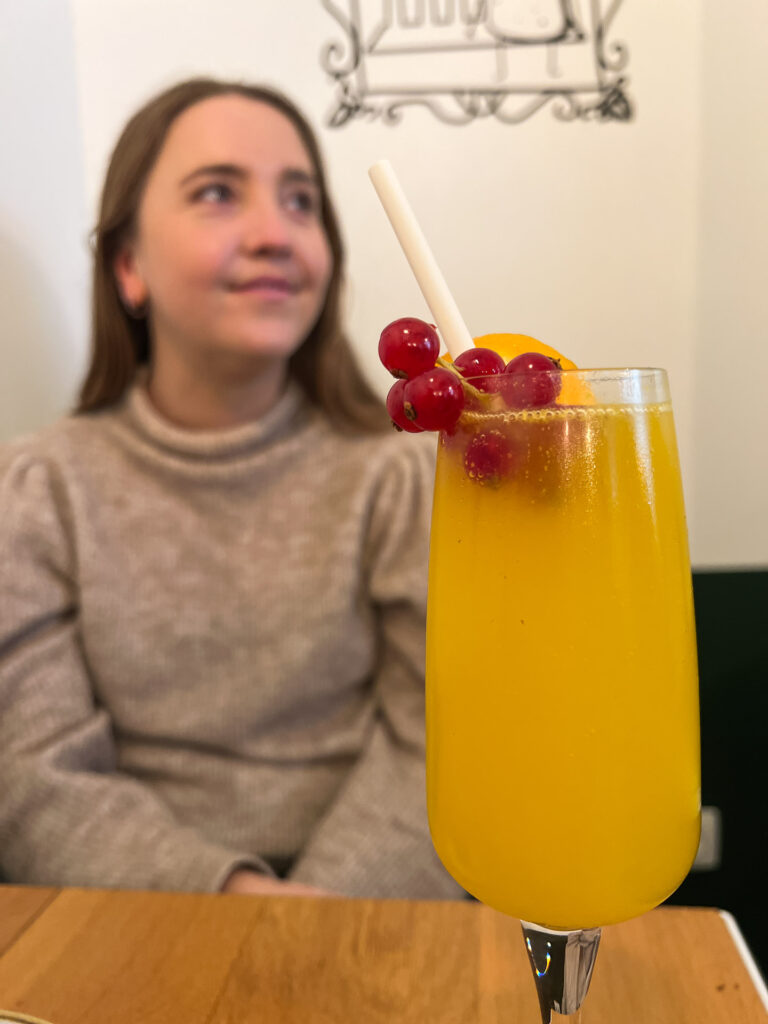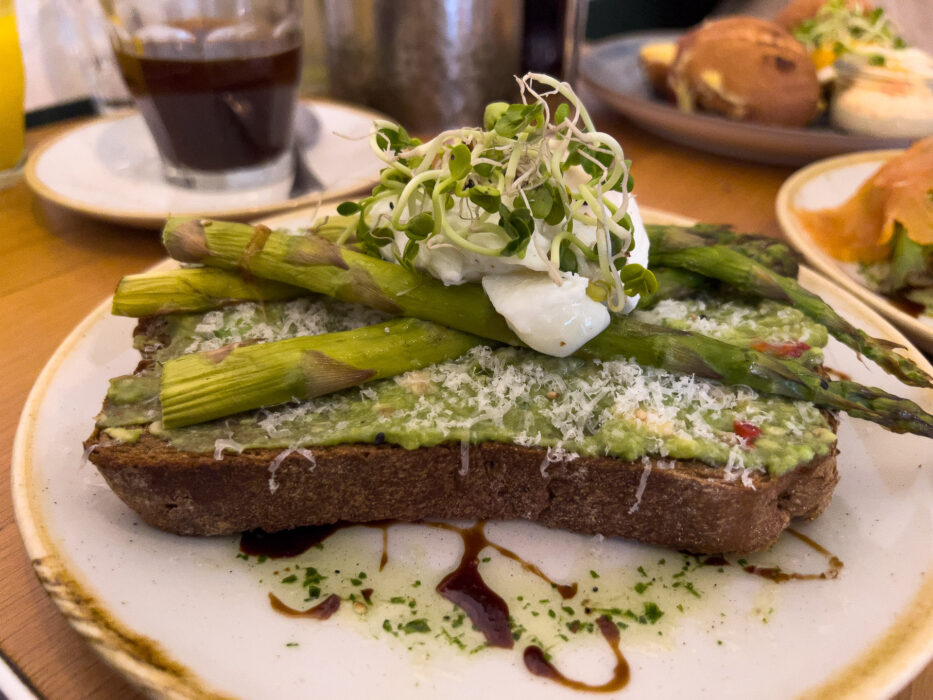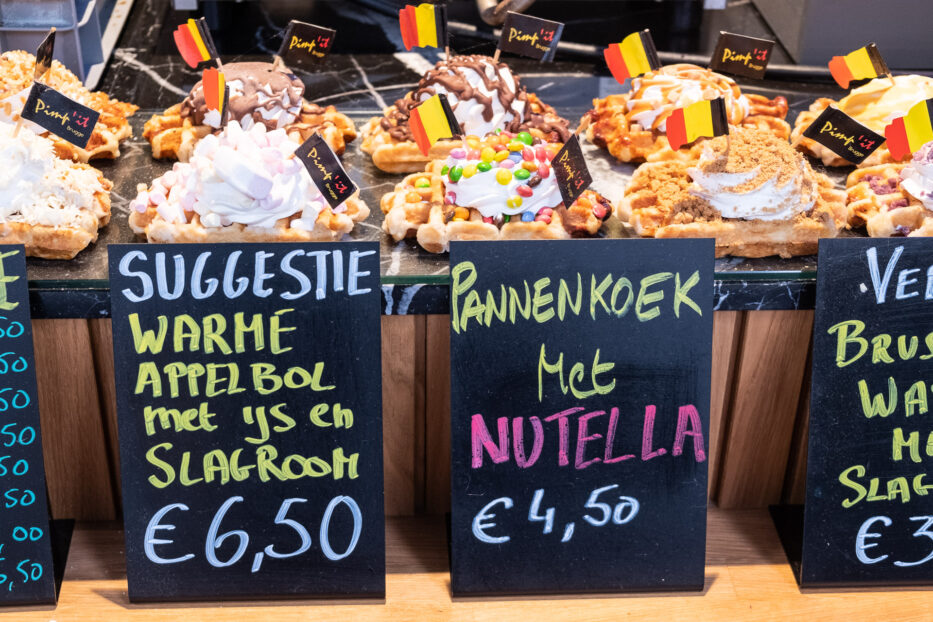 Of course there are heaps of different museums and breweries around in Bruges which you can visit. In addition lots of different festivals are arranged throughout the year. All in all this means Bruges has a lot to offer – and I think most people would find something to enjoy in this gorgeous city.
---
How to get to Bruges?
Bruges is located approximately 110 km from Brussels, where you find the closest airport. This is where we flew in as well, and of course we made sure to also do some explorations of Brussels.
From Brussels you can catch a train (which we did).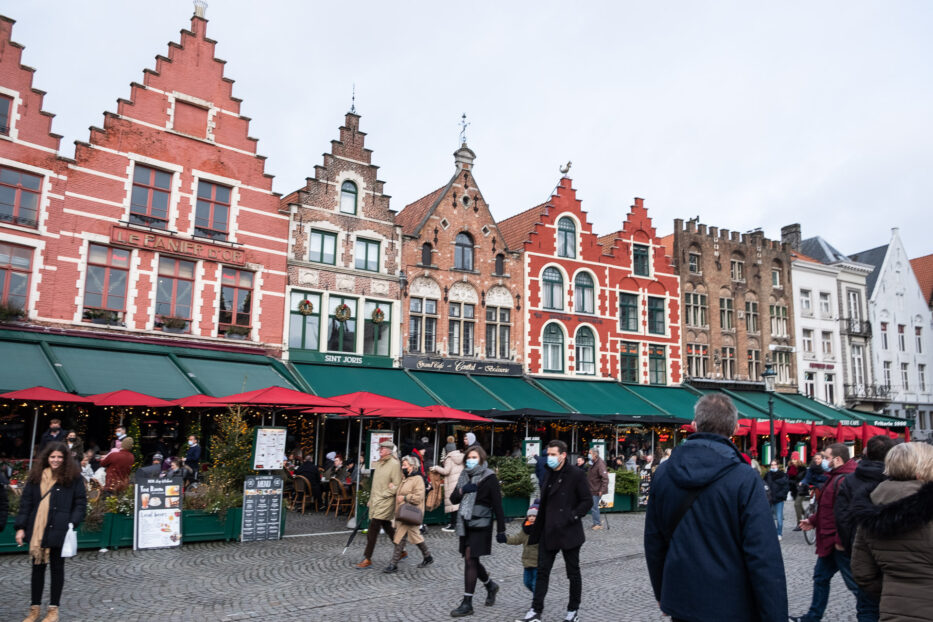 From Brussels to Bruge it is about 1 hour by train. You can also catch the bus, which takes about 2 hours, or you can rent a car. The train was very efficient, easy to understand and the stations were located centrally.
---
Brussels
The capital of Belgium is Brussels. I had never been to Belgium before, and as we arrived in Brussels airport, we decided to spend a few hours here before catching the train to our main destination: Bruges.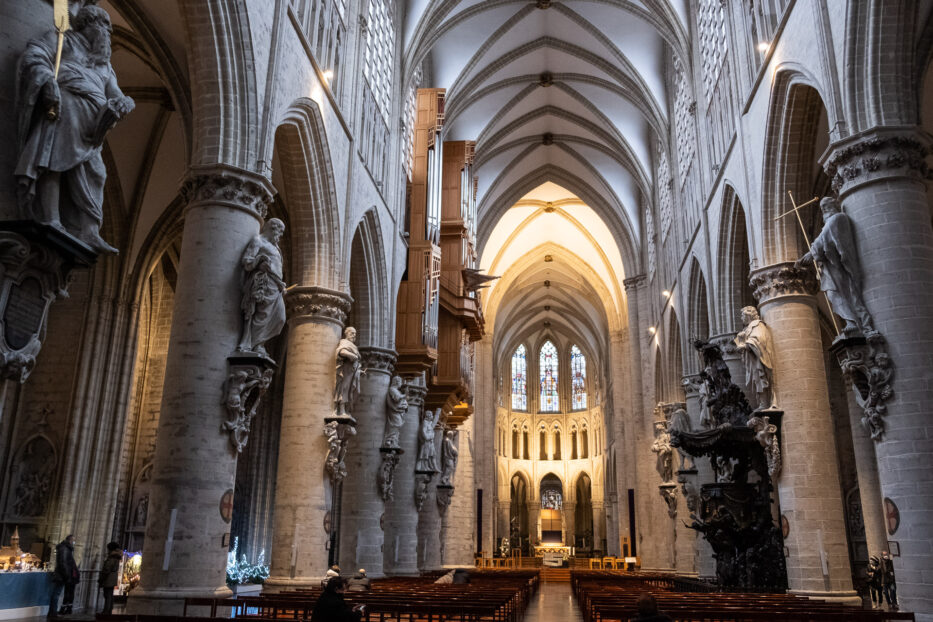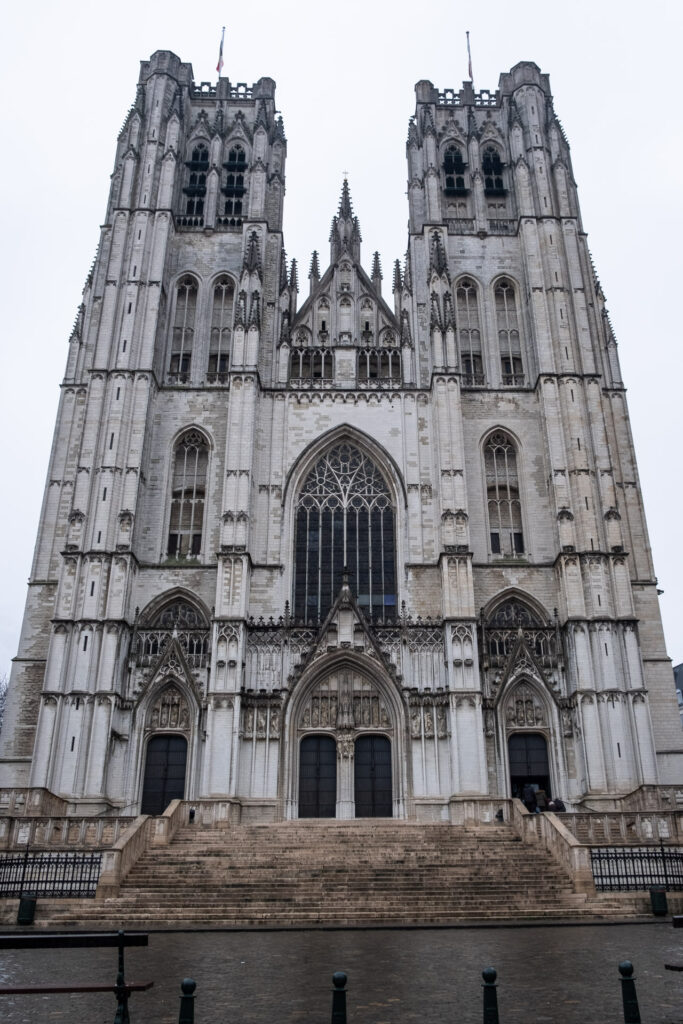 Brussels is known for its food, for its architecture, for its museums and for its comics. As we only had a few hours in town we decided to see a few of the main things, and get lunch.
Manneken Pis
Manneken Pis is perhaps the weirdest landmark I have seen. I knew we had to see it as soon as I knew we were visiting Brussels. It is a small bronze fountain (really, it is only 55 cm tall), depicting a small boy… peeing. Into the fountain. Yes.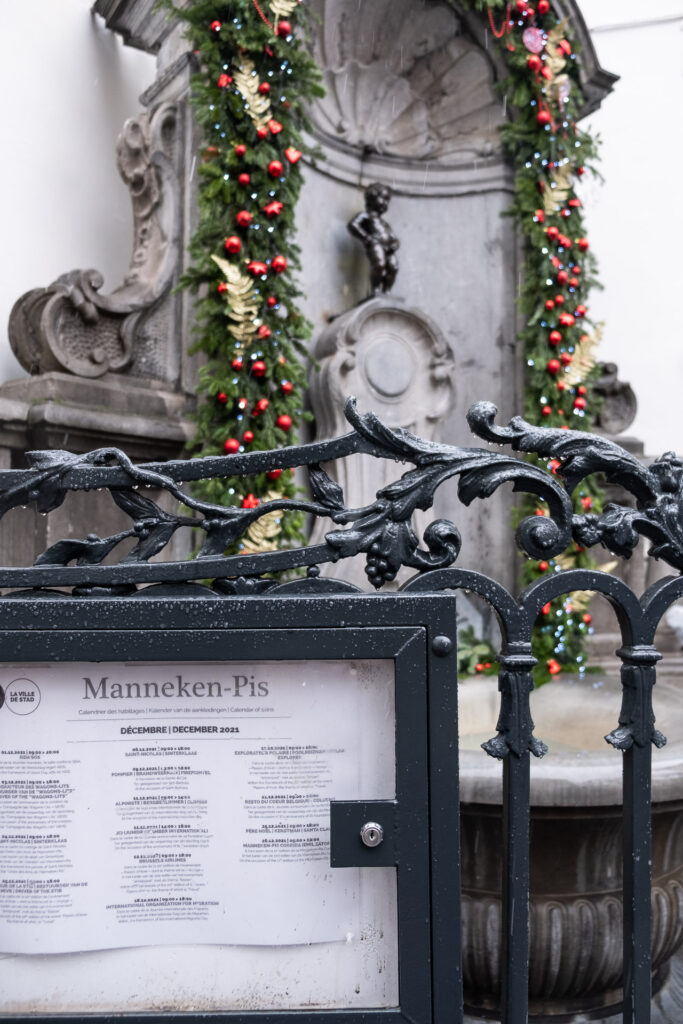 The original version, which can be found in the Brussels City Museum was made in 1619. Because of several incidents of theft and damage there version out on display in the street now is a replica from 1965.
There are a lot of different legends and myths about the fountain and its origin. Manneken Pis also gets dressed in different costumes according to a public schedule.
Grote Markt (Grand-Place) in Brussels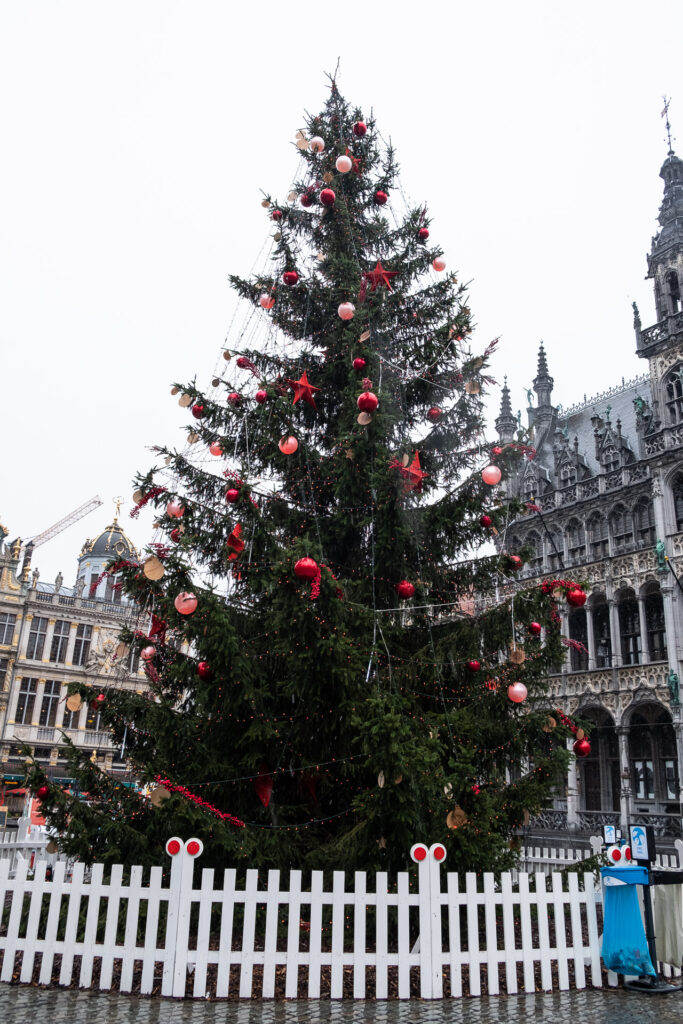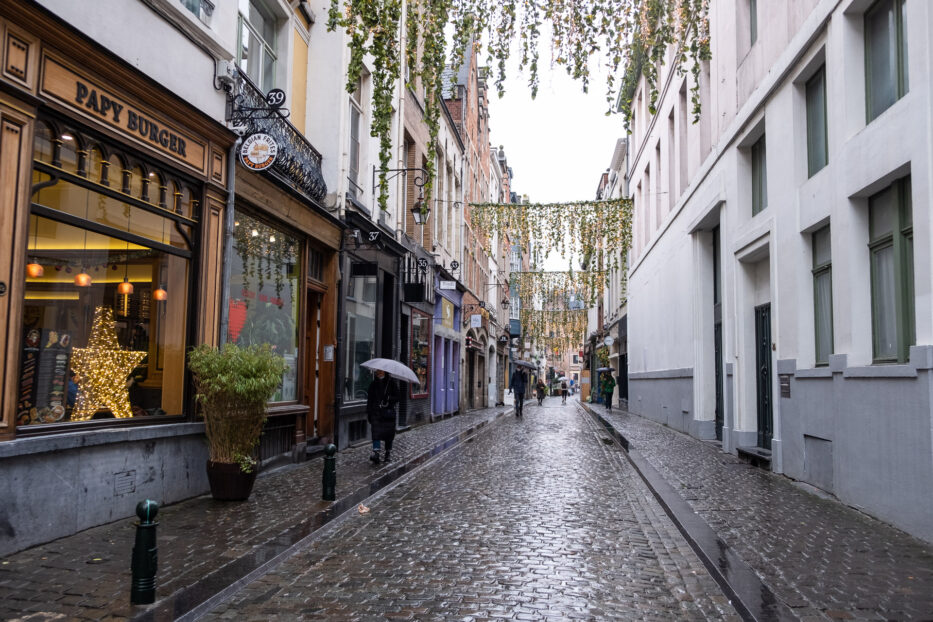 In the same way Bruges has one "Big Square", so does Brussels. However, the one in Brussels is known to be one of the most beautiful squares in the world, and it is also listed on UNESCO World Heritage site.
---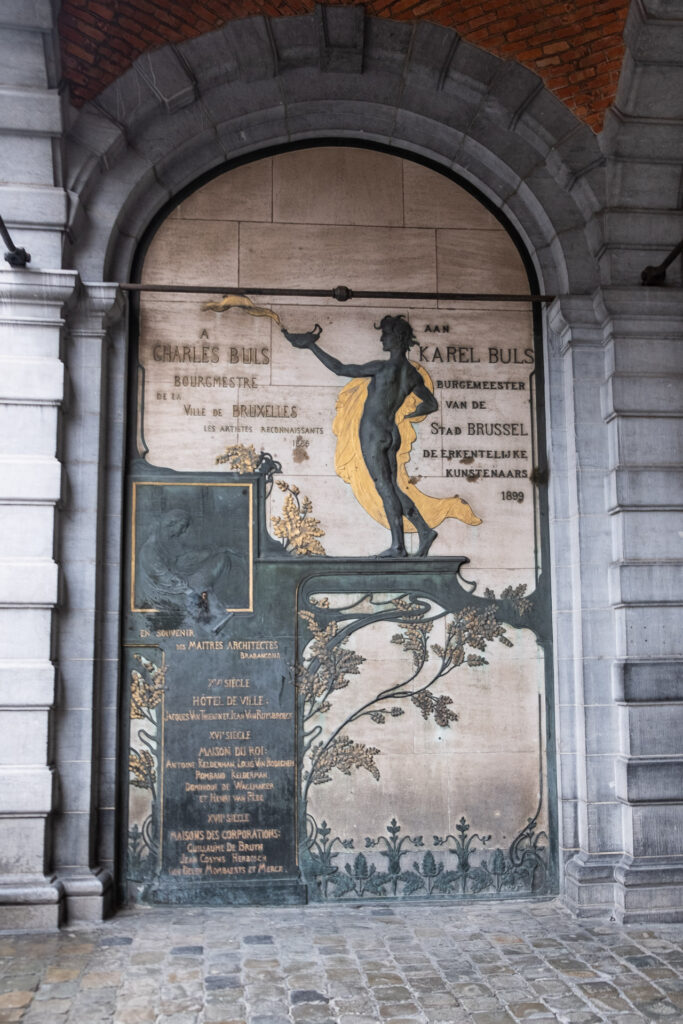 Have you been to Belgium before?
---