Christmas markets might be one of the nicest things I know about in the weeks before Christmas. We already visited the one in Liseberg, and this weekend we decided to check out the market Jul i Vinterland  (Christmas in Winterland) in our hometown Oslo.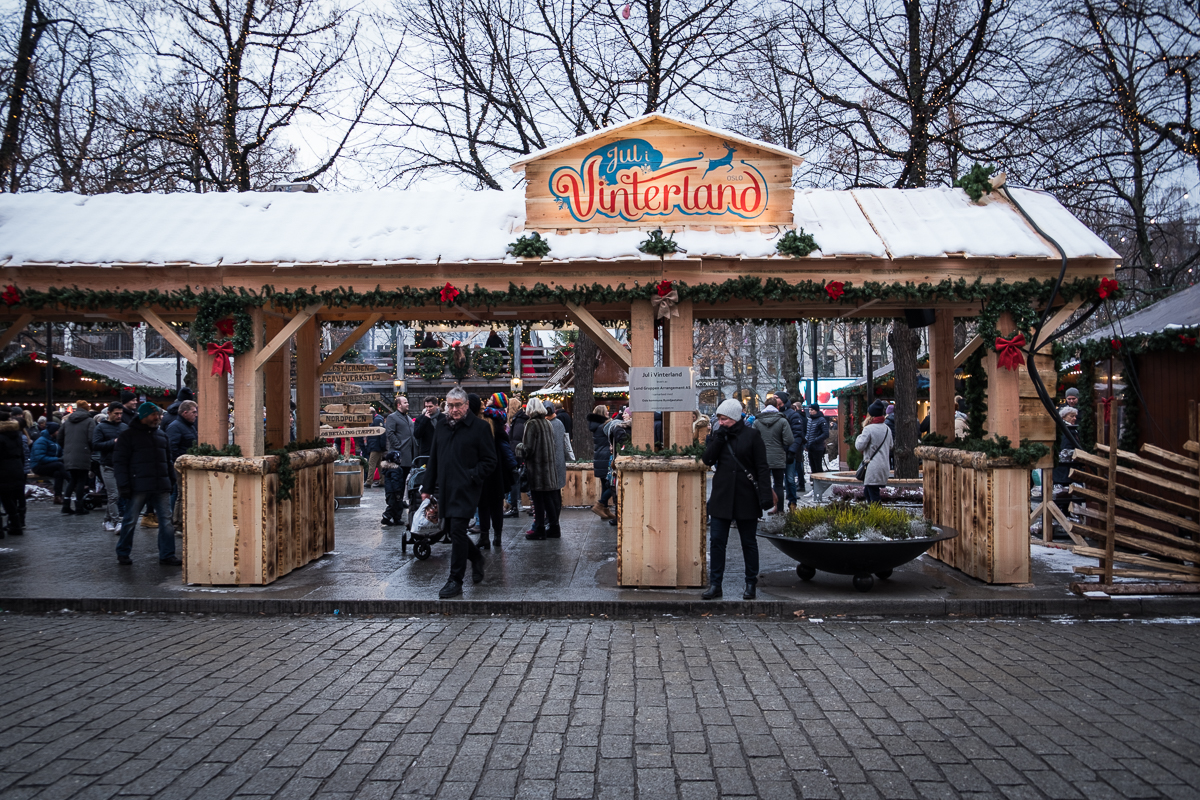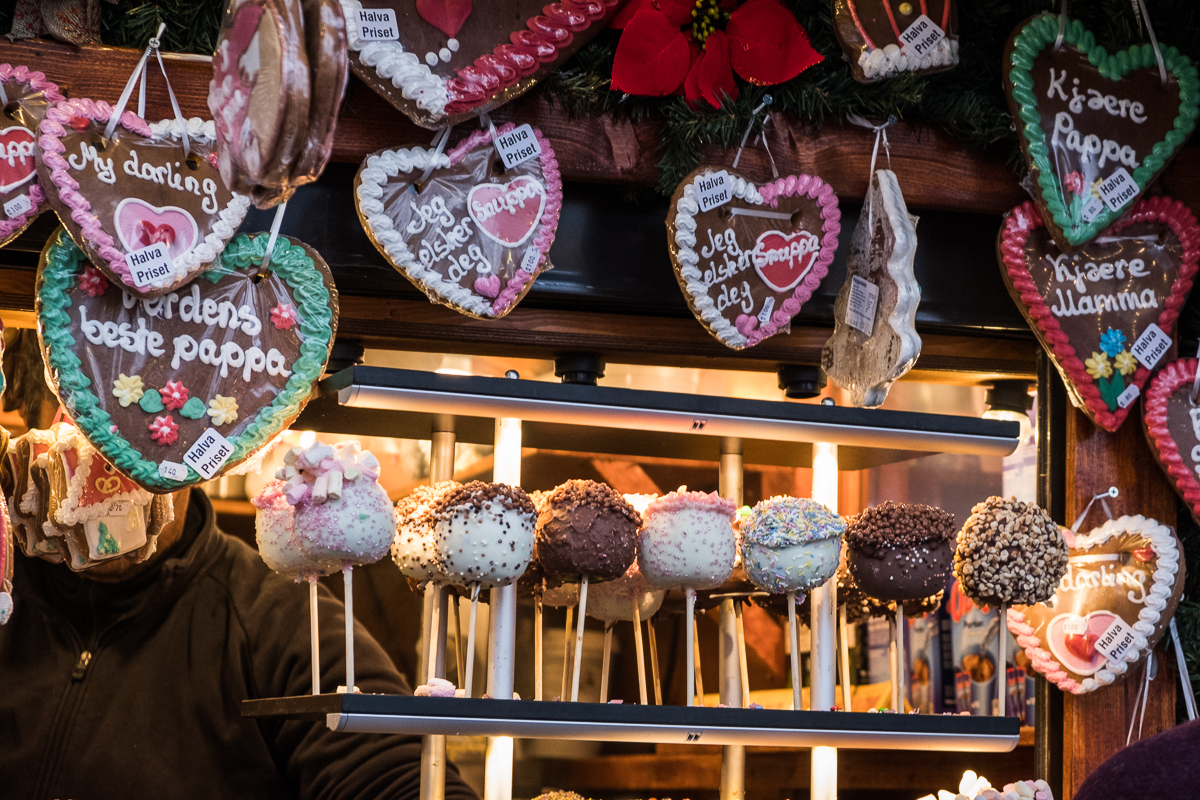 From the 17th of November until the 30th of December Christmas has arrived at Spikersuppa in Oslo. This is the fourth year that Jul i Vinterland is arranged in Oslo. With a giant ferris wheel, and a blinking merry-go-round it's hard to avoid seeing the Christmas market if at first you find yourself in this part of Oslo. And you should! The many, many Christmas lights really adds something to Spikersuppa.
We visited the Christmas market both on a Saturday night and a Sunday afternoon, and there was heaps of people both times, both families with small kids, couples, youths and elderly people. If you prefer actual wine in your mulled wine, there's a special area where alcohol can be bought and consumed (as well as non-alcoholic beverages and food). The area has seats, and is open for everyone; the only thing you have to bring with you is an ID in order to be able to buy alcohol.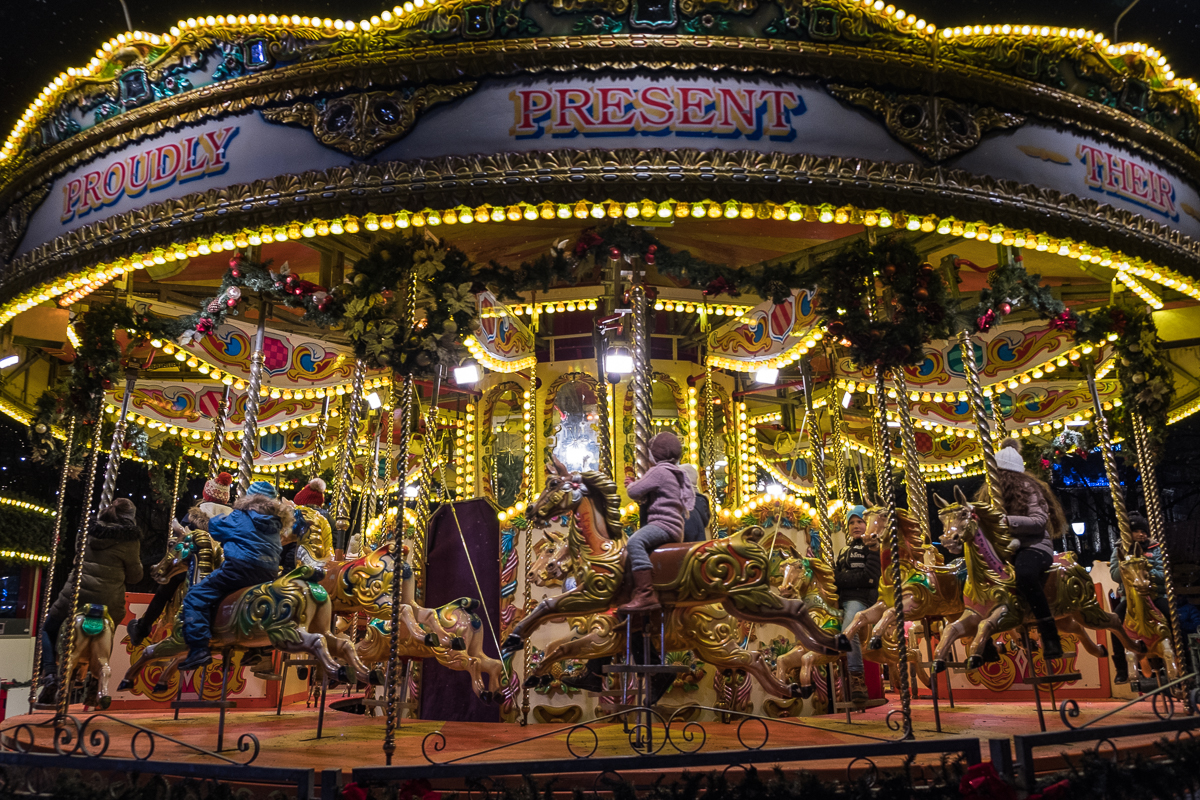 Apart from the carousels you can of course get some Christmas shopping done, drink some mulled wine, eat some Christmas goodies such as porridge, almonds or candy apples, buy some street food, or even go ice-skating (you can even rent ice skates if you don't have your own to bring). You can also meet Santa here every day, and if you visit between Christmas and New Years there's several concerts you can see. Entry is free, and the market is open most days. For more information and opening hours/program you can see here.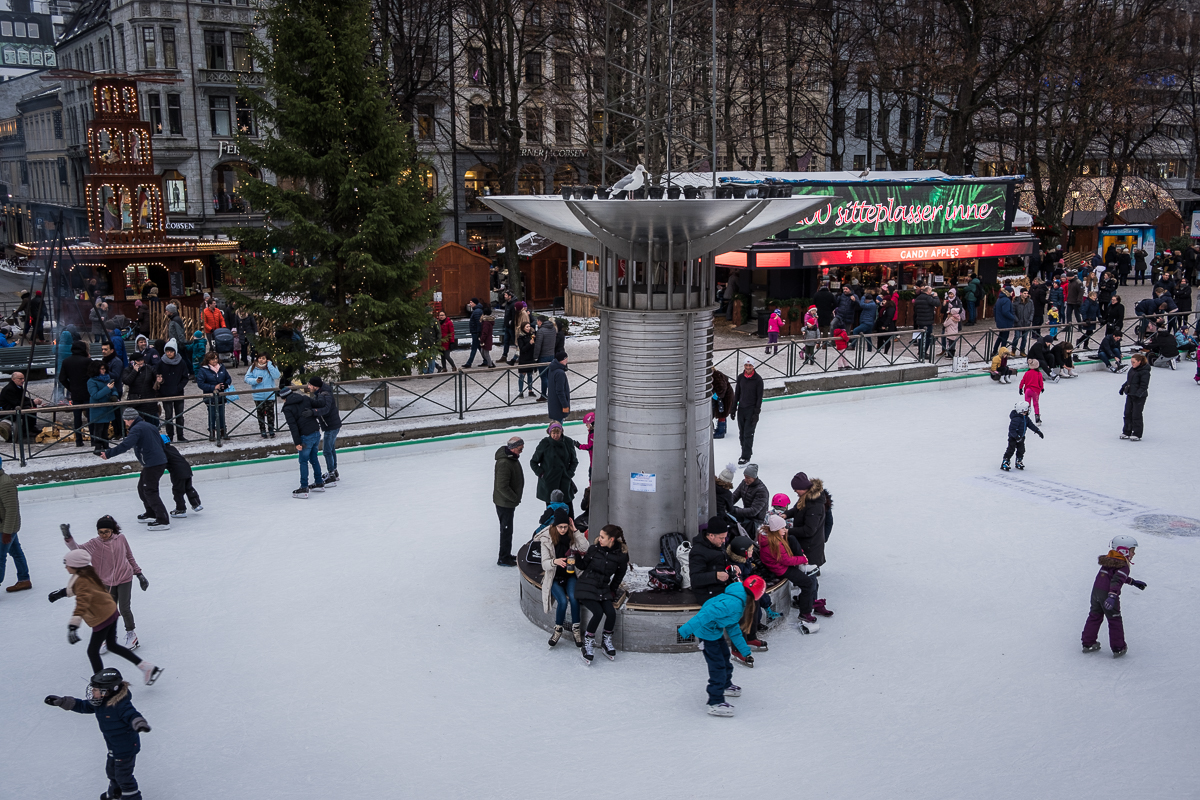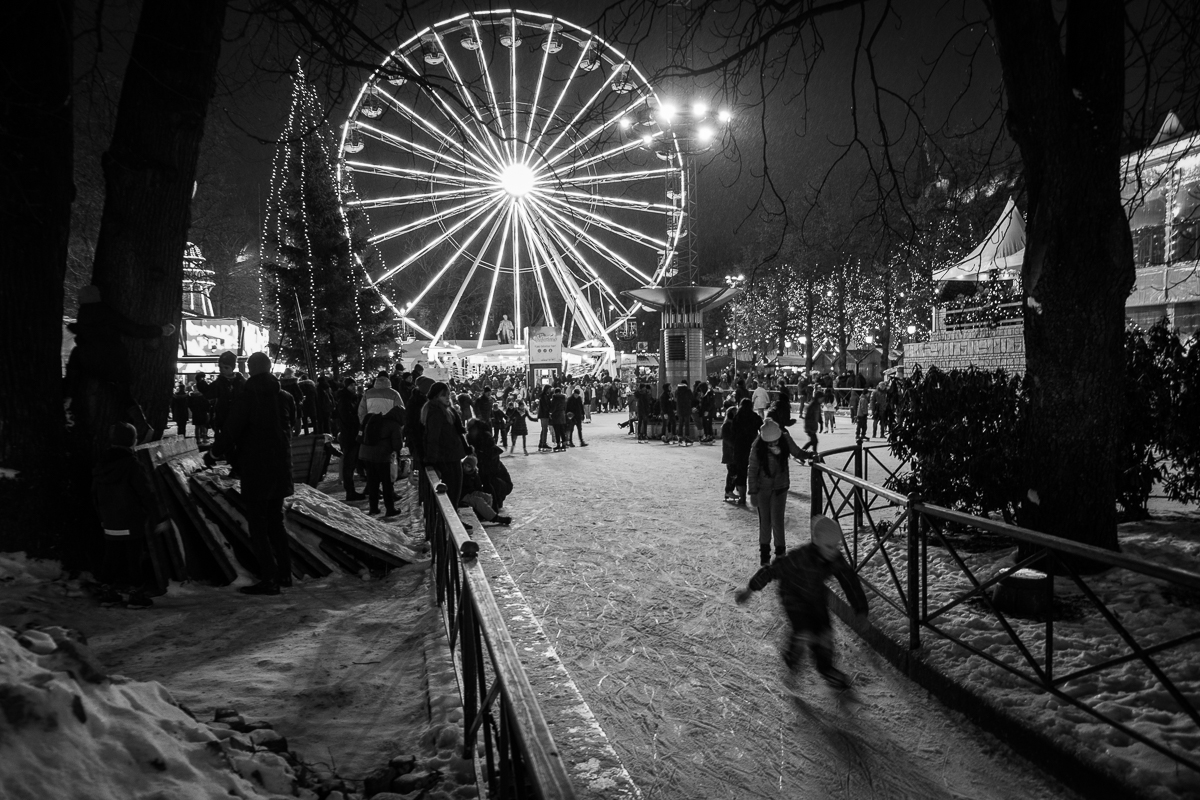 ---