Chile is definitely a country with a lot to offer. If nature is your passion, you can go hiking for days in the beautiful Patagonia down south, or you can visit the one of the driest deserts in the world, the Atacama desert up north. Or, if your budget has room for it, you can visit the Easter Island. If you're more of a big city-person, the capitol Santiago has between 8 and 9 million inhabitants, and the largest mall in all of Latin America. With two weeks to spend in a country, you'd believe it would mean heaps of time to see it. But as we were soon to experience, two weeks in this long South American country is barely time to scratch the surface.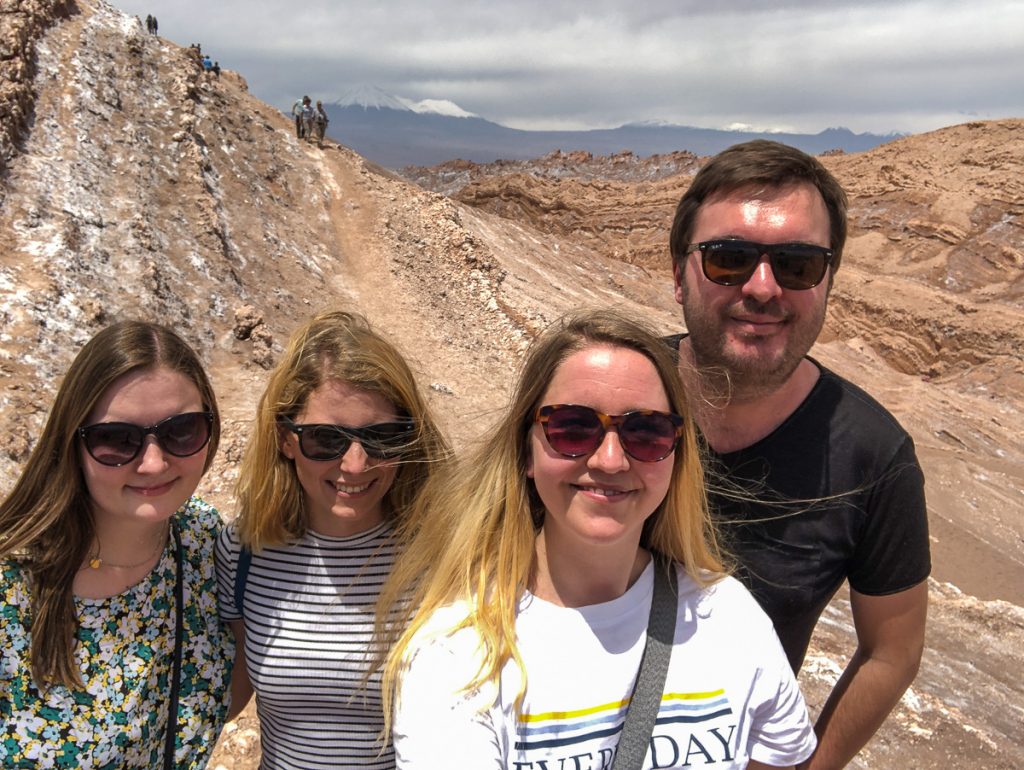 When I was 3 years old, and in kindergarden, I became best friends with a girl living just about across the road from me. Her name was Ingeborg. Since then, and even now almost 27 years later, we've been through a lot. Naturally, we've both changed a lot during these years, yet our friendship remains strong to this day. And so it was only natural that when Ingeborg moved to Chile to live with her amazing Chilean boyfriend Tomas, I'd go visit her.
It did indeed demand quite some planning, money and time off from work, but boy was it worth it. And finally, in February Thomas, Caroline and I could get on the plane to Chile – my first meeting with South America.
Here's a quick recap of our two weeks in Chile through stories I shared on my Instagram-account during the trip.
Santiago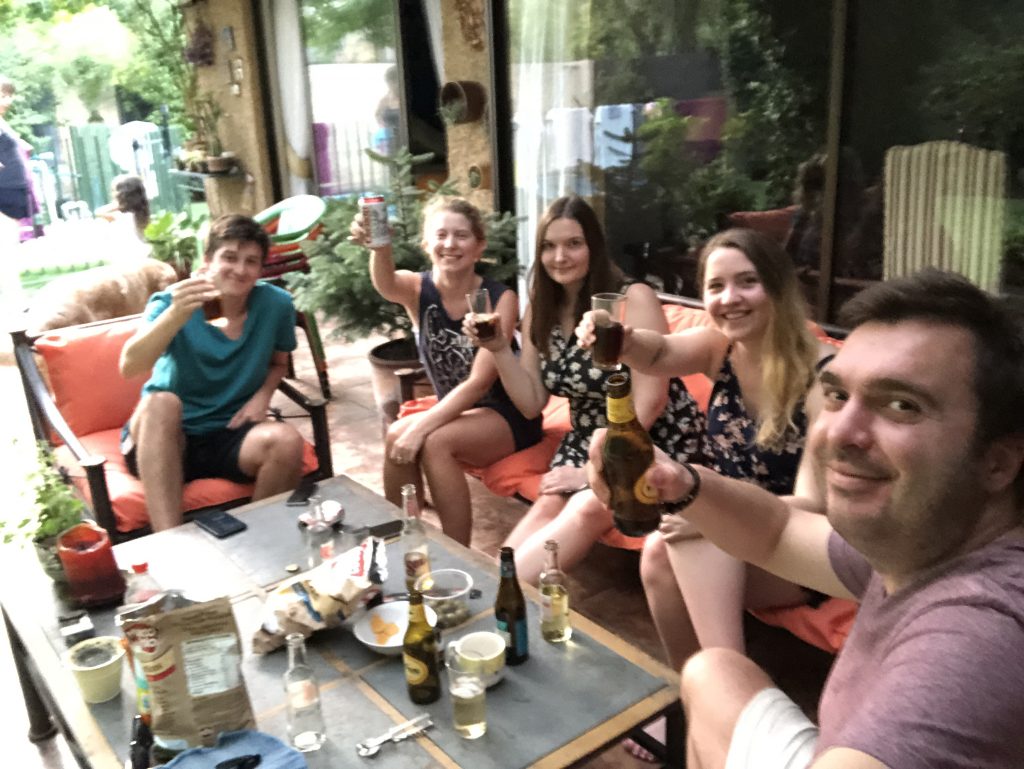 Not the best photo quality, but I felt like this photo captured some of our happy, chilled vibe, so yeah. 🙂
San Cristóbal Hill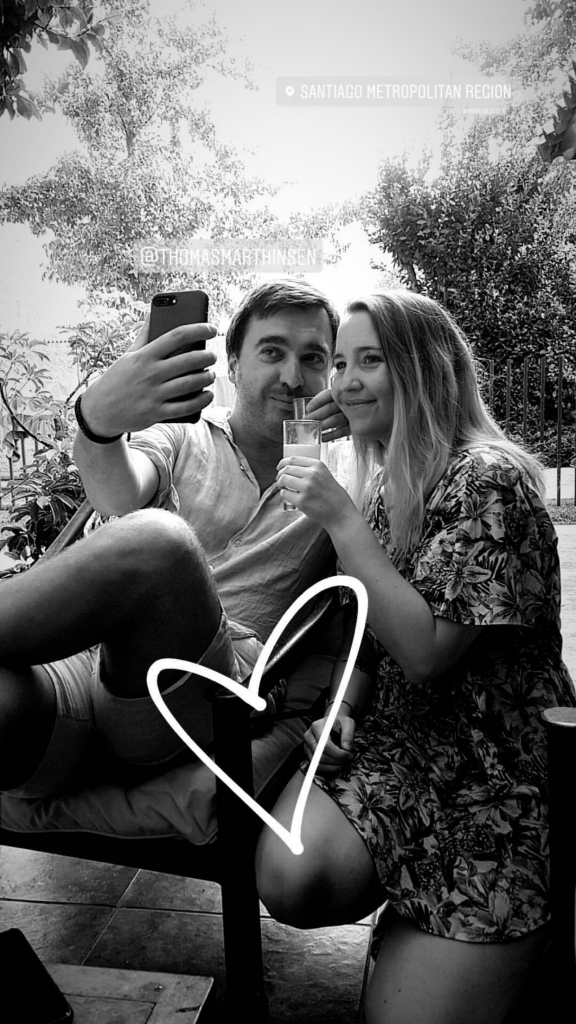 The best burger and fries we had in Santiago, from Holy Moly.
Templo Bahái del Sudamérica
Costanera Centre – the largest shopping mall in Latin America.
Parque Bicentenario
Quinta Normal
Museum of Memory and Human Rights
San Pedro de Atacama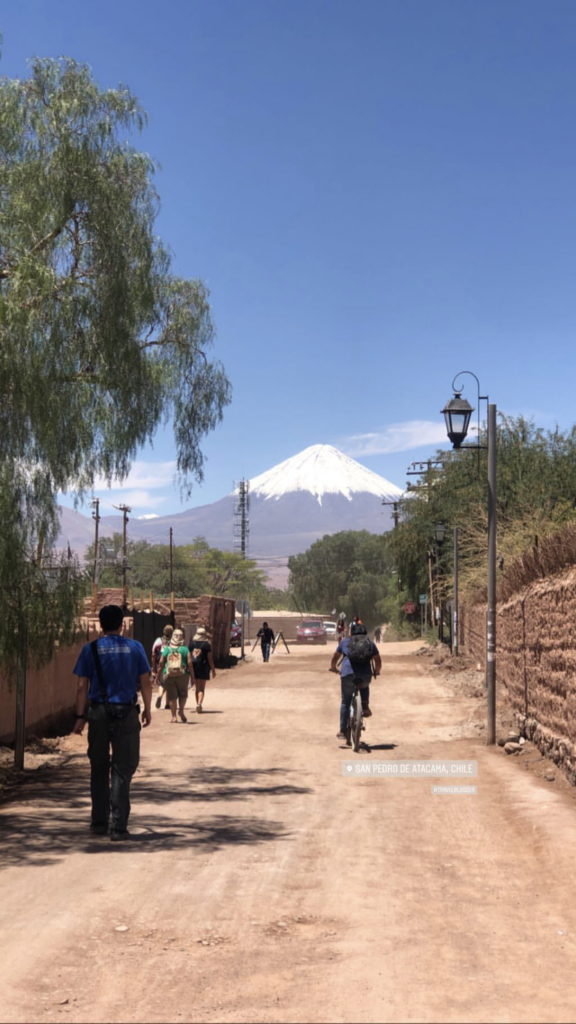 Valle de la Luna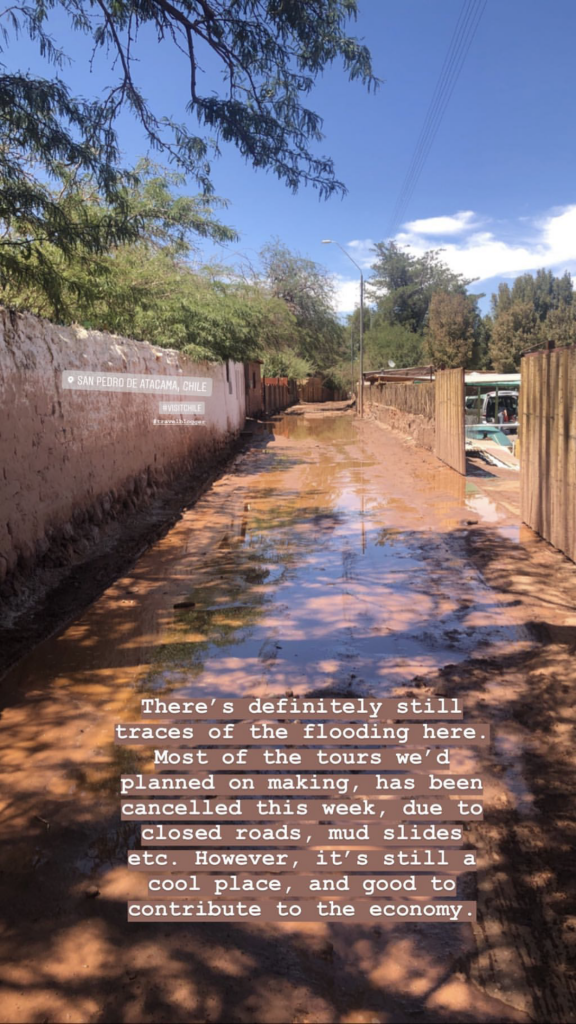 Valparaíso
Our Chile-trip, a summary
Base: Santiago
In details

Best experience: Finally getting off the plane in Santiago, feeling the sun actually warming us, and meeting up with Ingeborg again at the airport.

Worst experience: 3 days of food poisoning in San Pedro

Favourite place: Valparaíso

Travel company: Thomas, Caroline and Ingeborg

In numbers

Days in total: 17 (14 days actually in Chile)

Plane rides in total: 8 (6 if you count the layover in Buenos Aires then in on the same plane as 1)

Total hours spent on planes: 37

Plane rides inland: 2

Places visited: 5

Highest temperature: 33
More exciting posts from my first meeting with Chile coming soon!
---