About an hour and 15 minutes from Oslo you'll find Tønsberg, the oldest city in all of Norway. And just about half an hour further away you'll reach the World's End. No really – that's what it's called. I had never visited either of these places before, and with the growing sense of cabin fever with all current travel restrictions, a few friends and I decided to go for a small getaway.
With two cars filled with happy people we left Oslo on a Saturday in August for a small mini-adventure until Sunday. A great suggestion if you're in the Oslo-area and want to see something outside of the city.
Tønsberg
Tønsberg is Norway's oldest town. It was founded already in the year of 871, during the Viking Age. The most spectacular archeological found in Norway has been found in Tønsberg: the viking ship Osebergskipet (which can be seen at Vikingskipshuset in Oslo).
In other words: Tønsberg is quite an interesting place whether you're into history or archeology.
Slottsfjell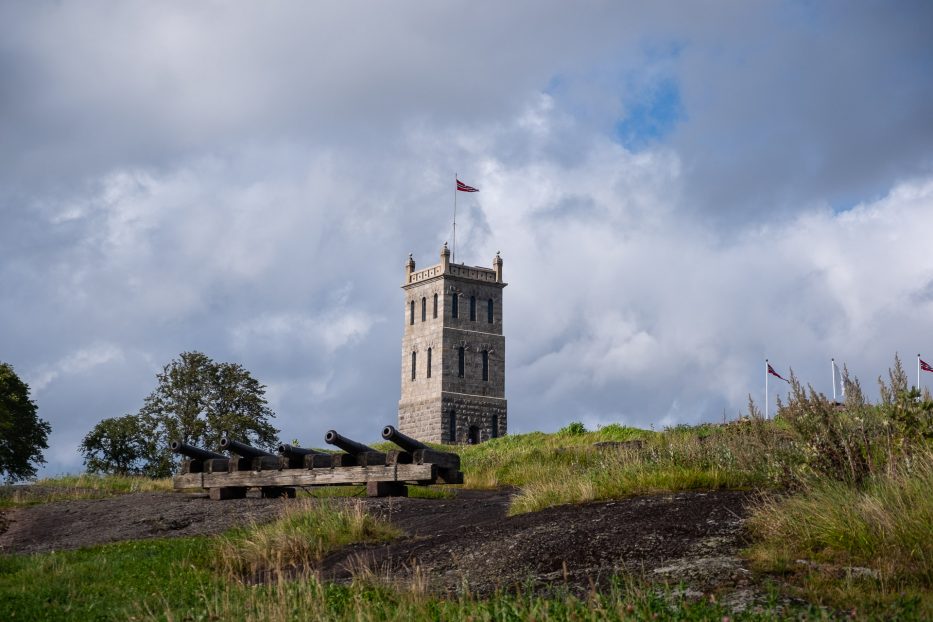 It's funny how you go somewhere on a whim, and then all of a sudden find yourself lacking time to see everything you wanna see.
We went for a hike up Slottsfjell, where we could inspect the medieval castle and fortress Tunsberghus festning at the top. Sadly, only a few small parts remain of the original building, which dates back to the 13th century. However, you can see the more modern tower still – which was raised in 1888, as a memorial to the old castle.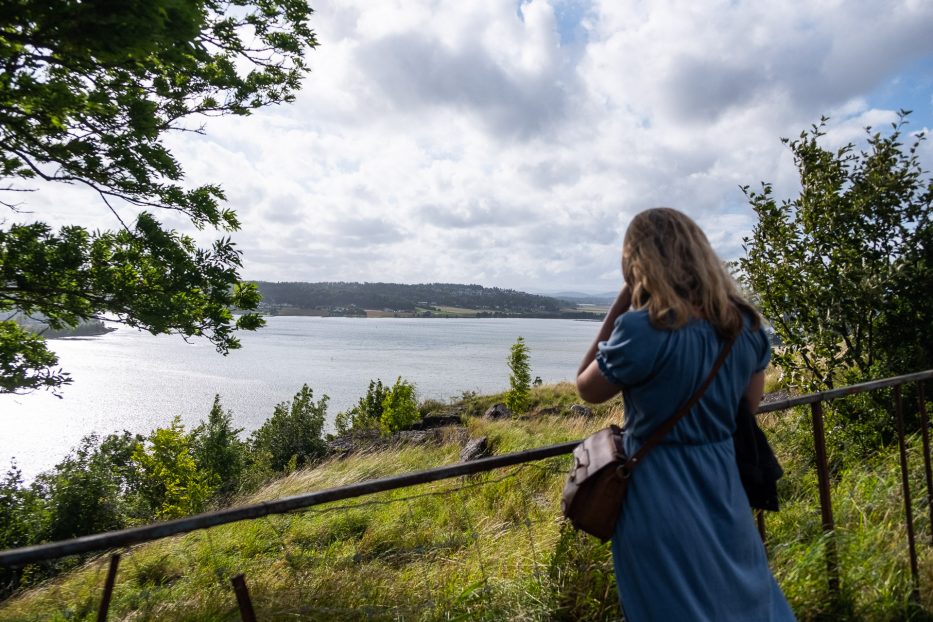 Tønsberg harbour
After exploring Slottsfjell and the area at the top we continued our hike over the mountain and down towards the harbour.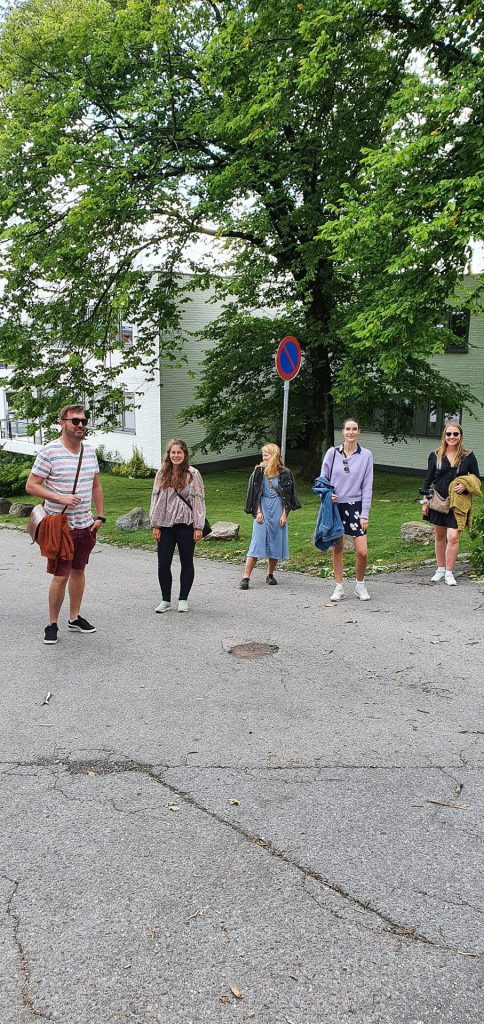 There's something special about walking along the seaside in a harbour on a warm, bright summer night in Norway. Music, laughs and clinking of glass can be heard from the many boats. This night was no exception. And although covid has put quite a few restrictions up for restaurants and bars, we could see people enjoying food and drinks as we strolled along.
La Pergola
My friend Simen has spent the last few years working on a project in Tønsberg. For dinner he had booked us a table at La Pergola, an Italian restaurant at the harbour. As we walked up to our table we found, much to our surprise, that we had gotten no more than three tables. We were 7 people together, and the maximum capacity for a table was 6 – which meant we had to divide ourselves into two groups with a table between us. Not ideal, as it meant we ended up having two separate dinners, but also nothing to do about (and of course not the restaurants fault).
Although the seating-situation was a bit of a downer, the food was absolutely amazing! For starters we tried the garlic scampi, and much to my delight I found La Pergola had gluten free options for both pizza and pasta. On Simen's recommendation I went with the pasta carbonara, which was delicious. A great restaurant idea situated smack down in the middle of the harbour.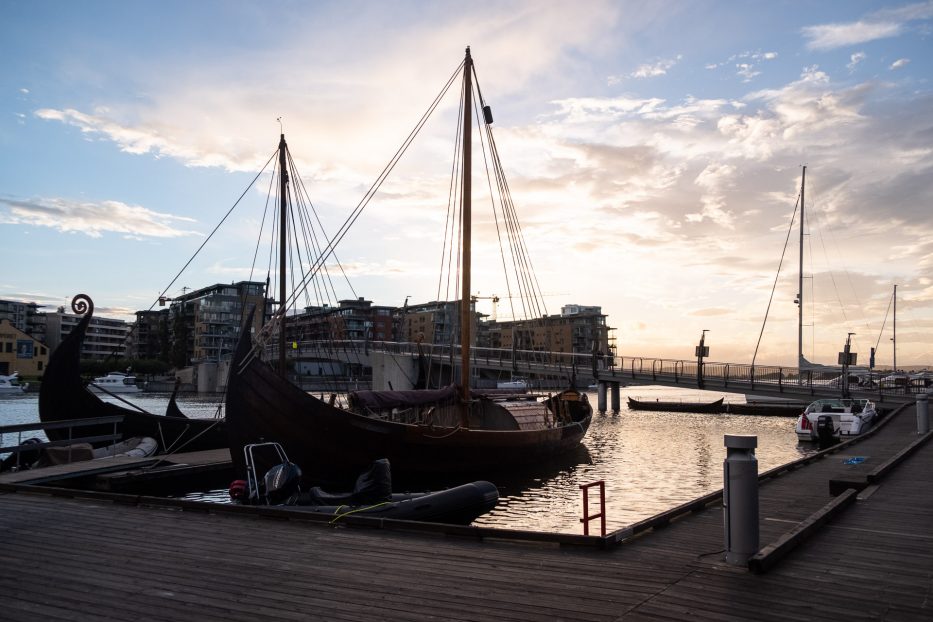 With bellies full we had to leave Tønsberg behind, and set off to our next destination: Verdens Ende (World's End).
---
Verdens Ende Camping
As this trip had been planned basically on a whim, and was supposed to be a low budget-thing, we had decided to give Verdens Ende Camping a go. We had two different cabins, a tiny one for Thomas and me, and a slightly bigger one for some of the others. Neither of the cabins had a bathroom – but the shared ones were located close by both cabins.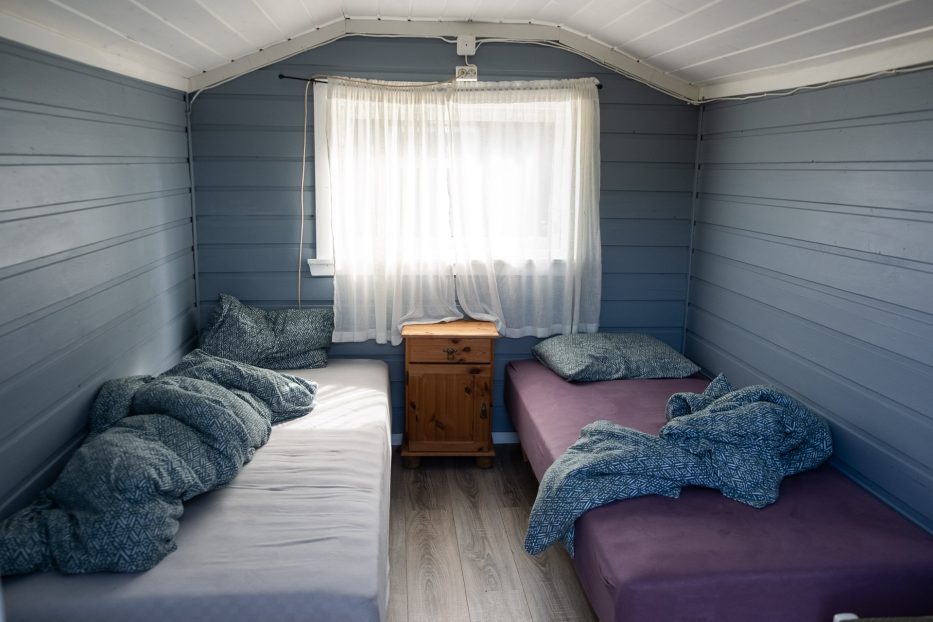 I haven't stayed at a camping spot since I was about 14, but it was actually quite the experience. The cabins were quite frugal, but cheap, and so suited both our purpose and budgets perfectly. The camping spot was also just about as close to our next destination as one could have possibly been:
Verdens Ende (World's End) in Tjøme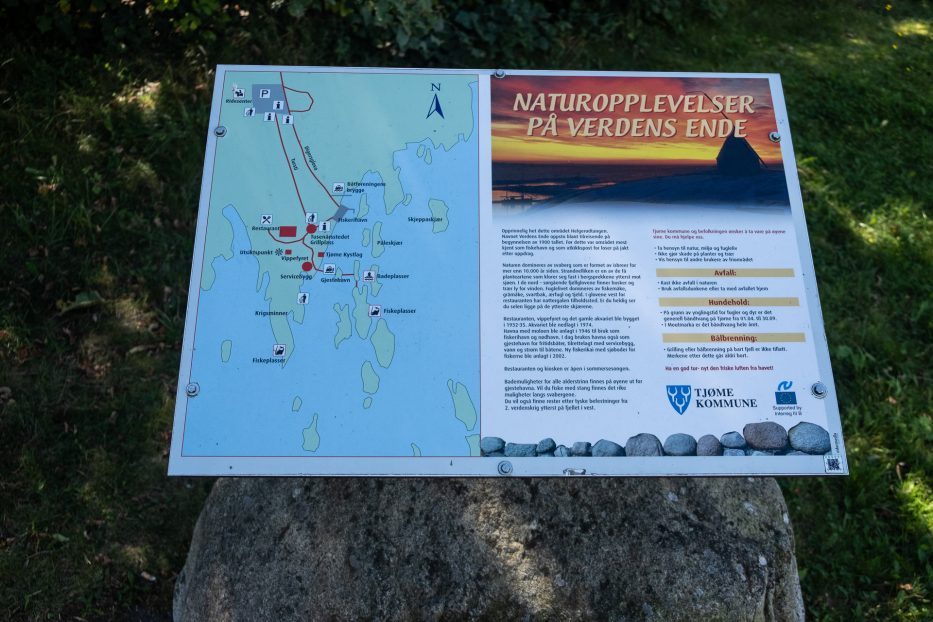 Located all the way out at the Southern Tip, the World's End at Tjøme really feels like it could live up to its name. Verdens Ende is an outdoor area, located in Færder National Park, where the waves from Skagerrak roll in. The most famous sight here is the pebble "lighthouse", the so-called "Vippefyr", built up with pebbles found in this exact area.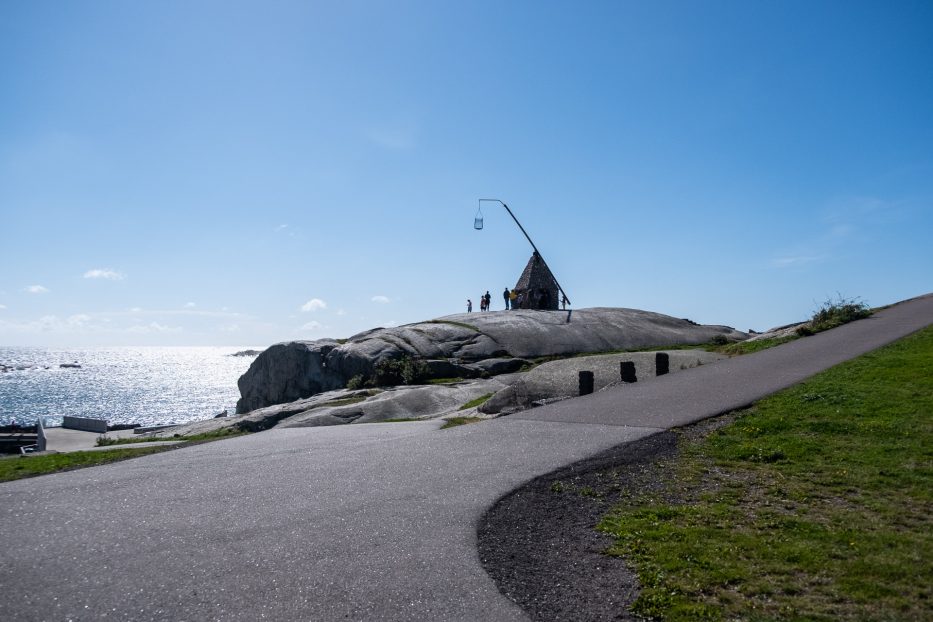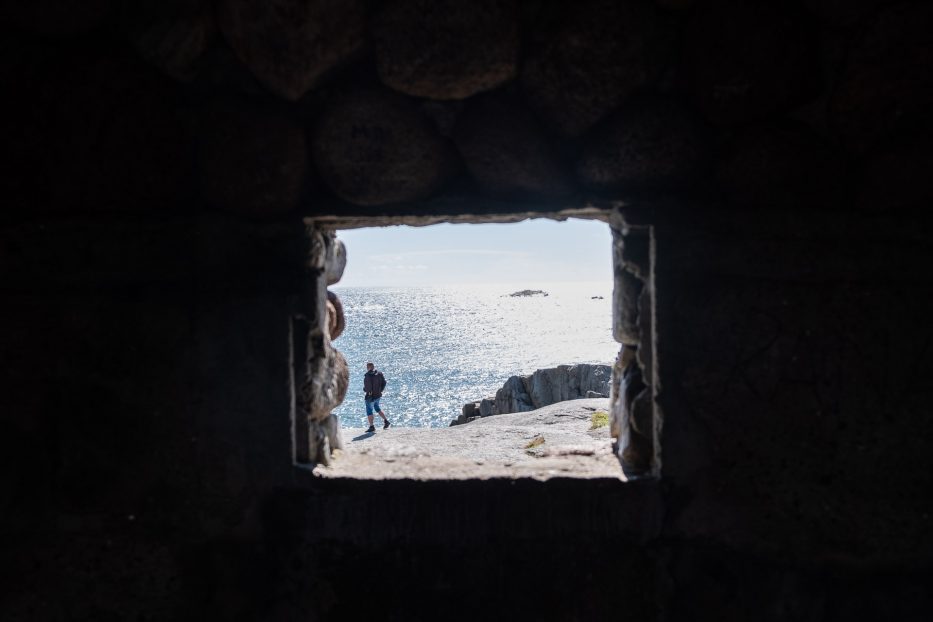 Verdens Ende is well worth spending some time at. Hike as far out as you can, and sit still, watch the waves and listen to the sound of the wind and waves crashing in. We visited on a sunny but windy day, and it was fascinating to experience the forces of nature in these gorgeous surroundings.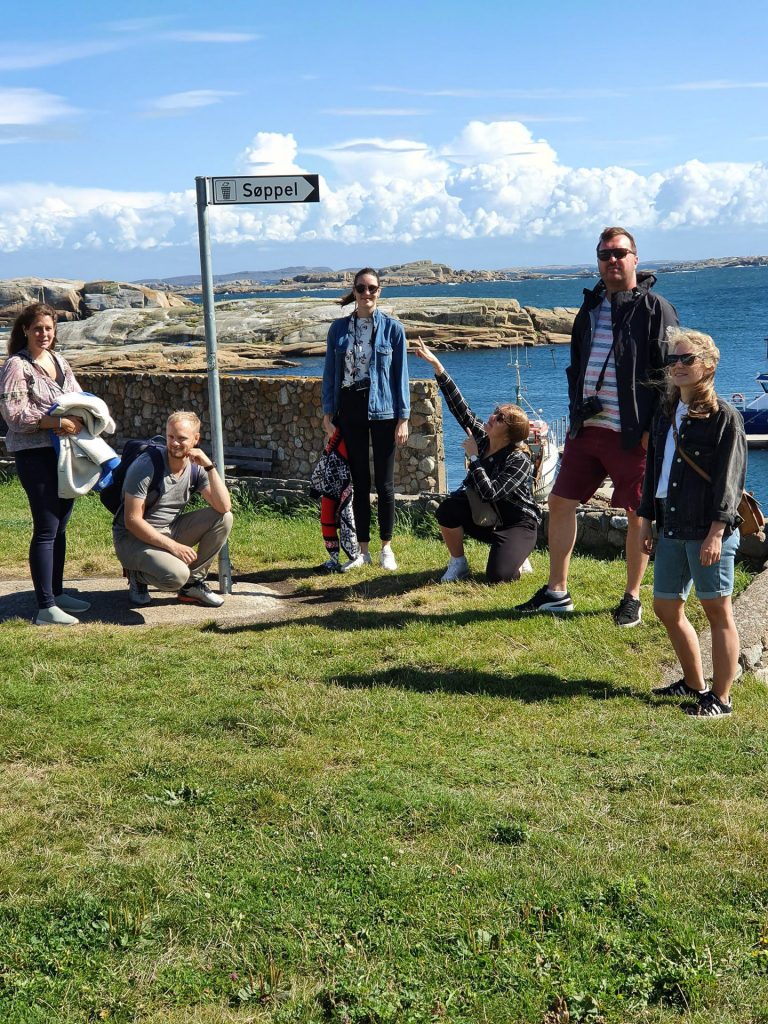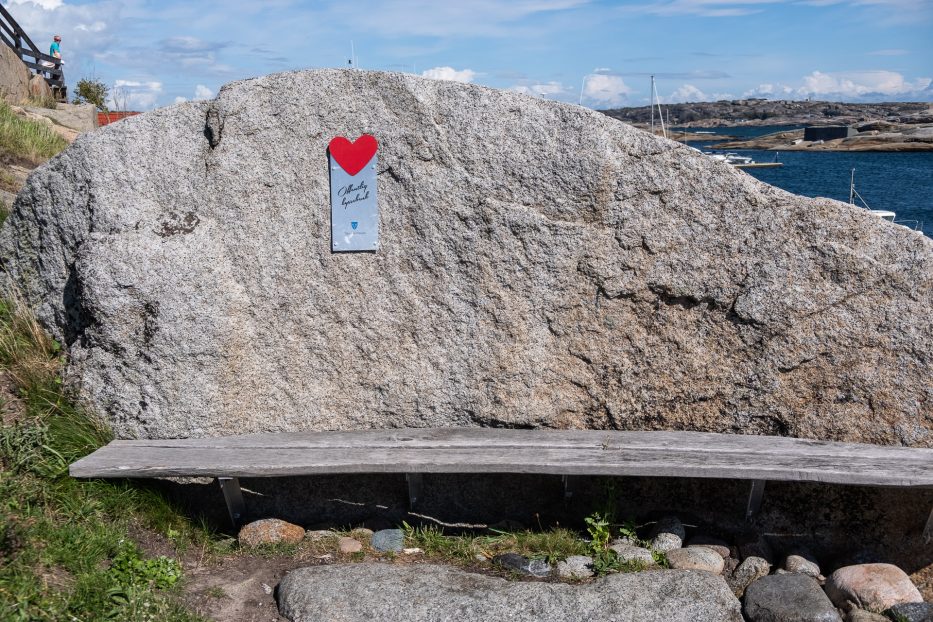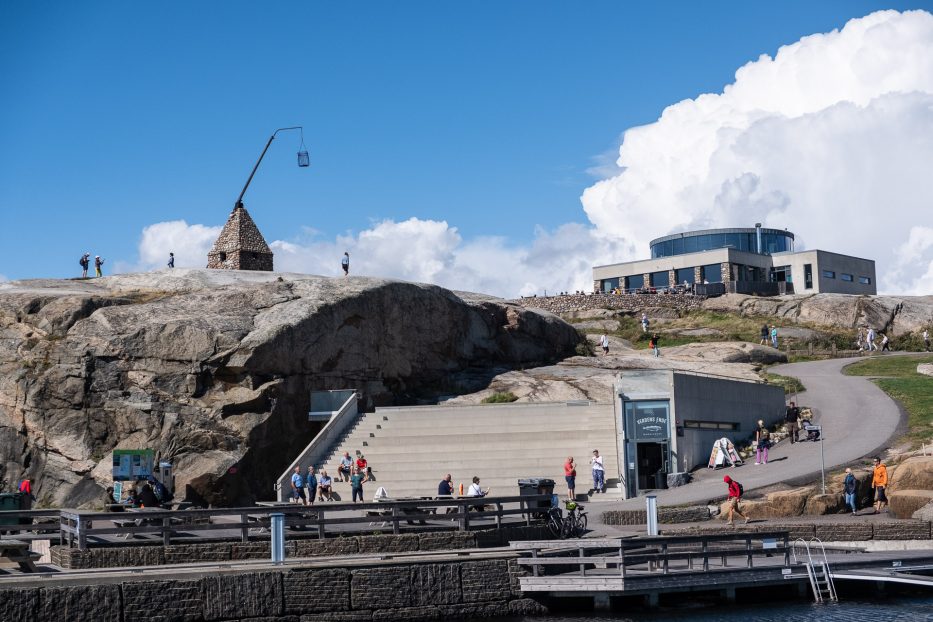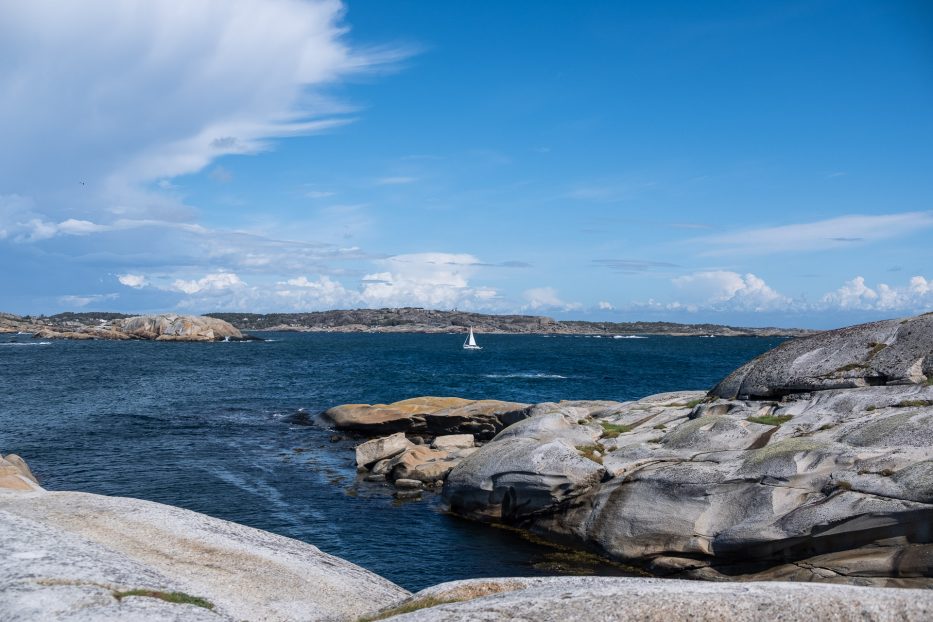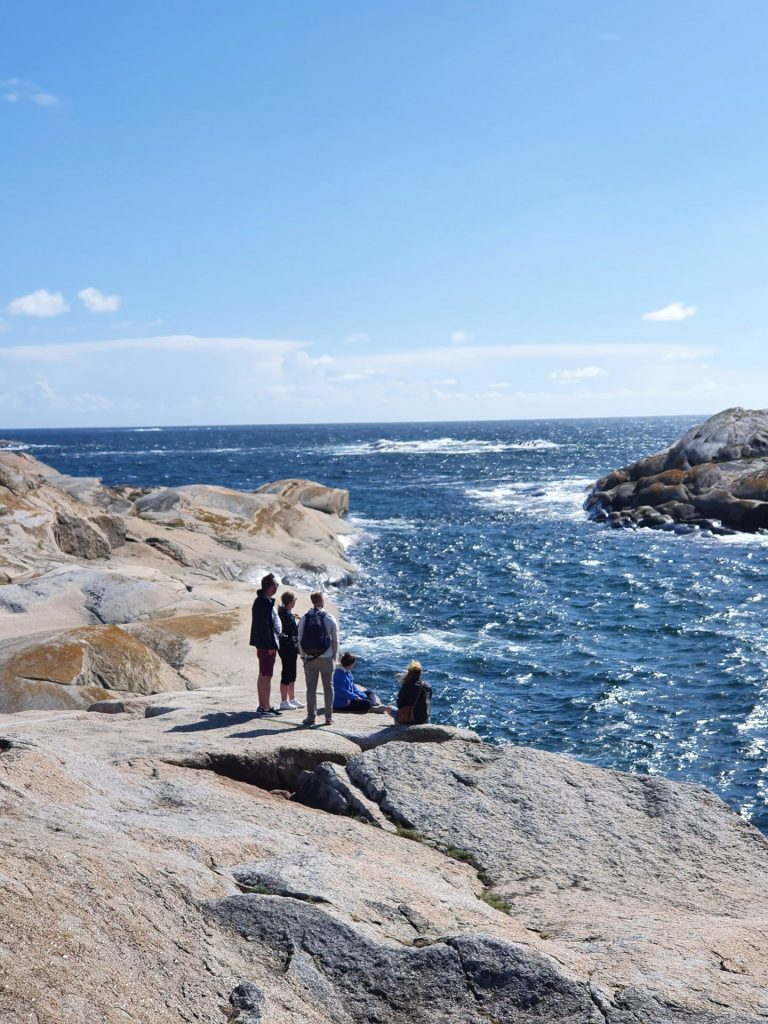 After a few hours we walked back in, and decided to wait in line for lunch.
Verdens Ende Spiseriet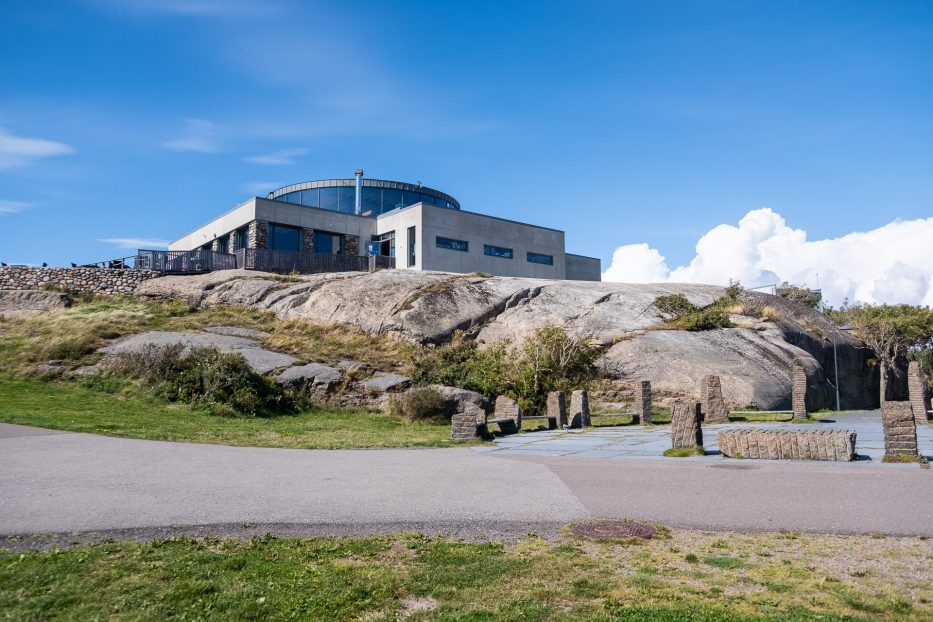 The view itself from this restaurant is spectacular. Here you can see both "Vippefyret" and the rocks out in the water, as well as some of the smaller waves which find their way all the way into shore. Verdens Ende Spiseriet's menu consists of both dishes such as burgers, fries and onion rings to freshly made seafood-dishes. I decided to go for the lobster soup. This was my first time ever trying lobster soup, but I figured this would be a good place to try it. I was not disappointed!
Also worth mentioning is Stall Verdens Ende, the stable, located just where you'll park your car (if you arrive by one) before entering Verdens Ende. Here you can both get an ice cream or a cup of coffee, watch horses and say hello to their fluffy alpacas.
Our small getaway had come to an end, and it was time to return back home to Oslo. Both Tønsberg and Verdens Ende took me by great surprise – and I will definitely revisit again at some point. I've already read a few good things about visiting the World's End not just on sunny days.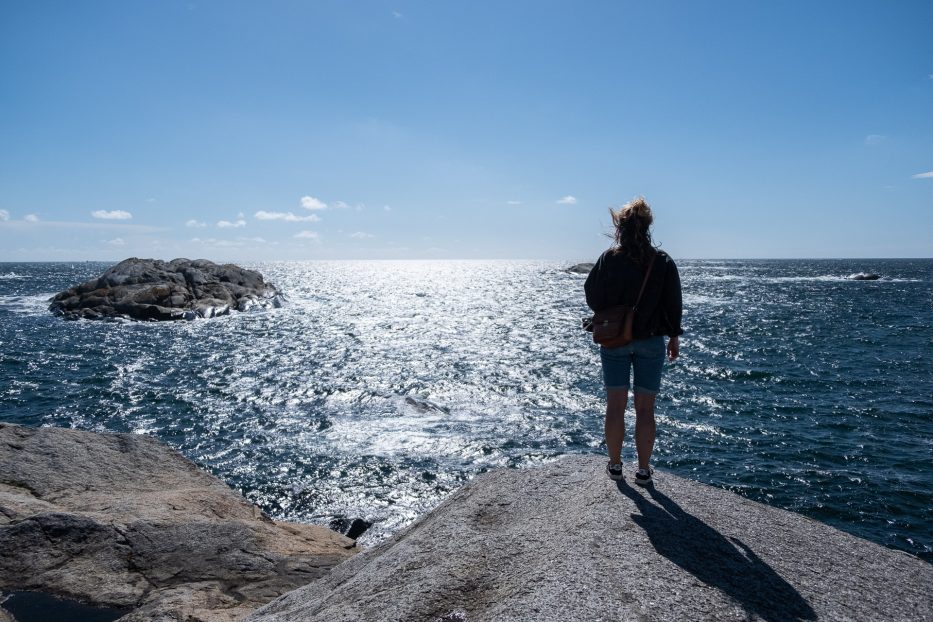 Have you visited Tønsberg or Verdens Ende?
Do you have recommendations for places close to Oslo well worth visiting?
Please leave me a comment!
---