About 41 km from Rhodes, the island Symi is located. A rather small island, filled with hills, colored small houses and only about 2500 inhabitants. The economy on Symi is dependent on the tourists visiting, and that, they definitely do. Boats go between both Rhodes and Kos, and Symi is also a popular destination for people sailing with their yachts.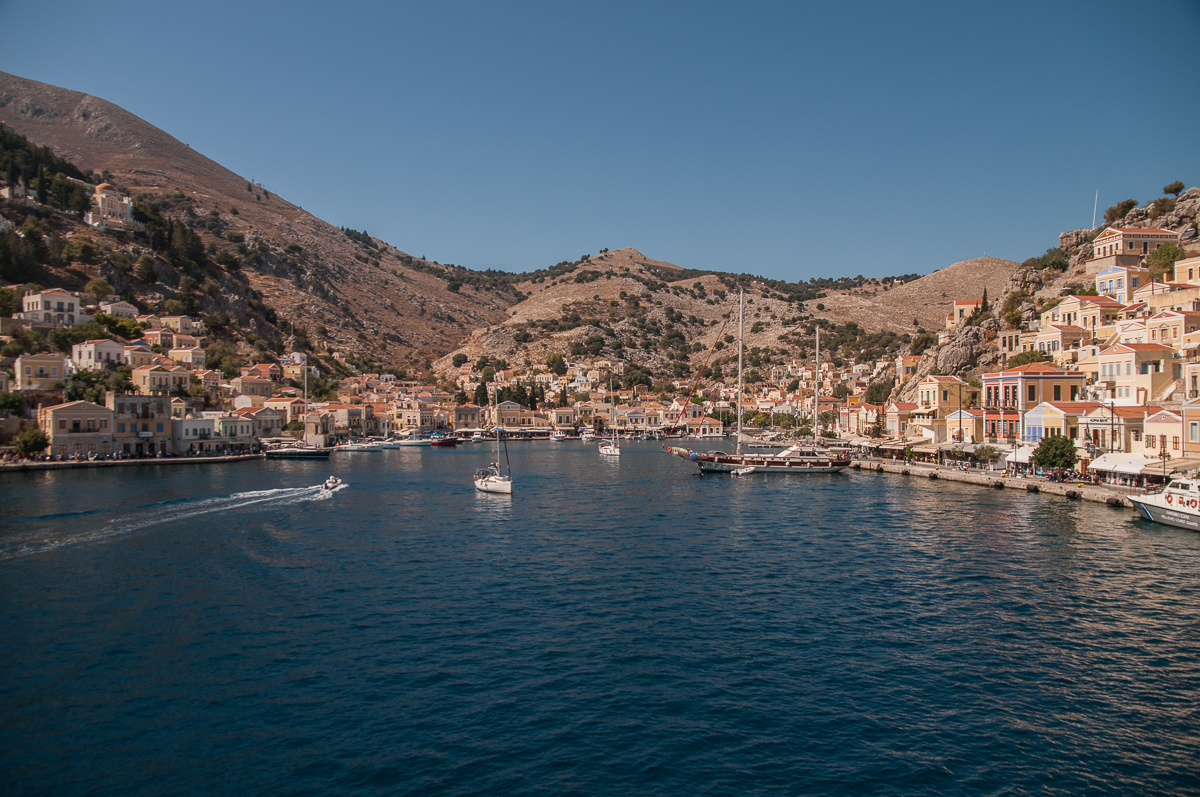 While visiting Rhodes we took the advantage of visiting another Greek island; Symi. The ferry from Rhodes Old City took about 2,5 hours, and while on it we crossed into Turkish water, before crossing back into EU and Greece.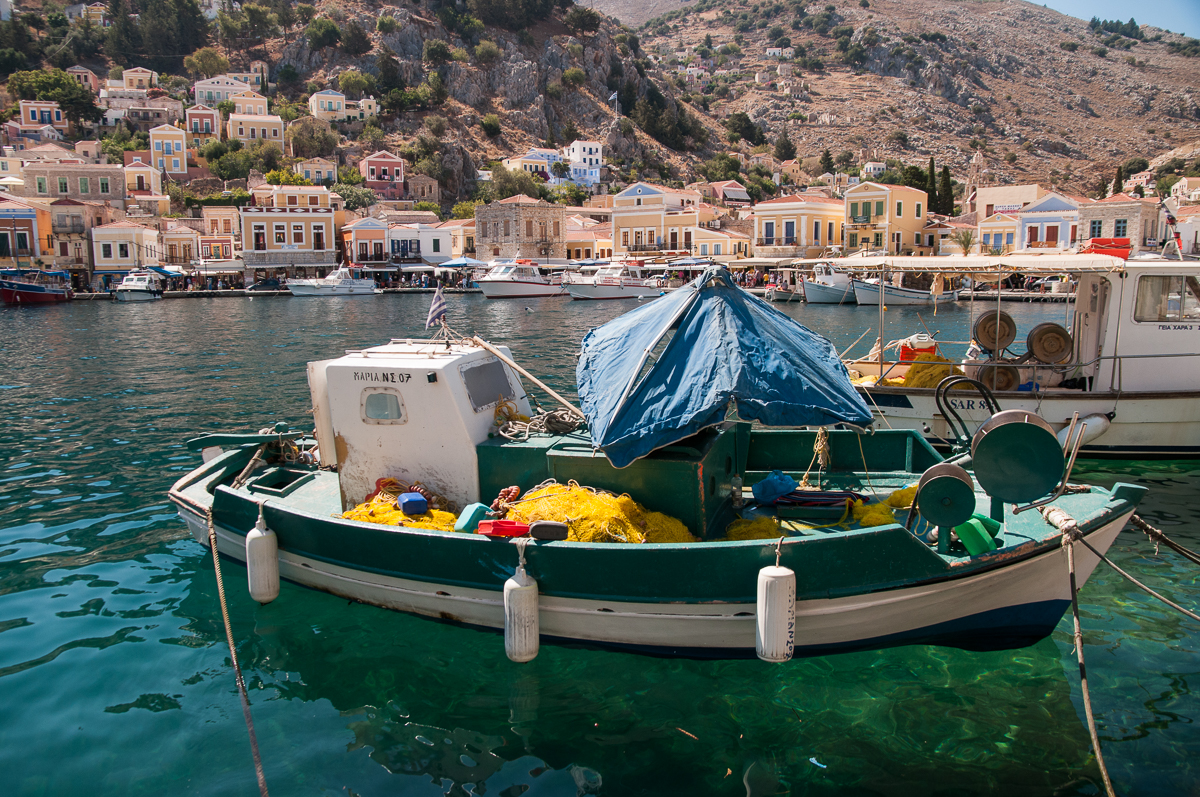 Upon arrival in Symi we quickly concluded with that it was just as picturesque as the pictures we'd seen showed us. On board the ferry a lady we spoke to described it well "it's not that big, and there's not much to do – which is what makes it so fantastic!" Fantastic enough for the two of us for a couple of hours at least. The first thing we did, obviously, was to take about a million pictures, and saying "can you imagine how beautiful this really is?!" to each other.
Except taking photos and admiring the beauty that Symi really is, our only plans was to eat fresh shrimps and drink wine. Which we absolutely did, in a small restaurant located just next to the sea (I have a picture of Thomas grinning widely at me with his glass of wine taken at 10.51am, so there's that).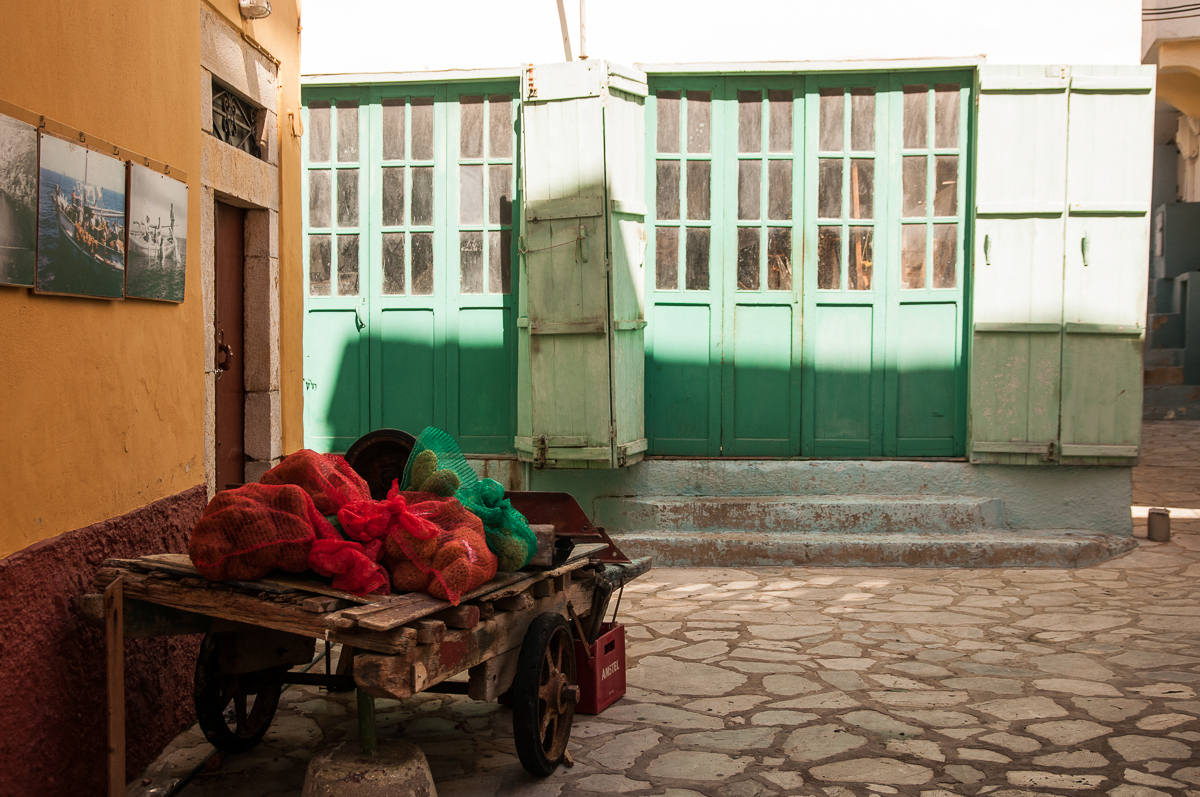 After the delicious meal we decided to climb upwards the hill to have a look at the view. Rookie mistake: as we did not bring any water with us, and the fact that it was about a billion degrees in the sun, and we'd both had our share of wine, it did not take us too long before it felt like our mouths were turning into deserts. As a result we both plopped down as soon as we found a kafé up in the hills, and drank cold water in the manners of two thirsty dogs.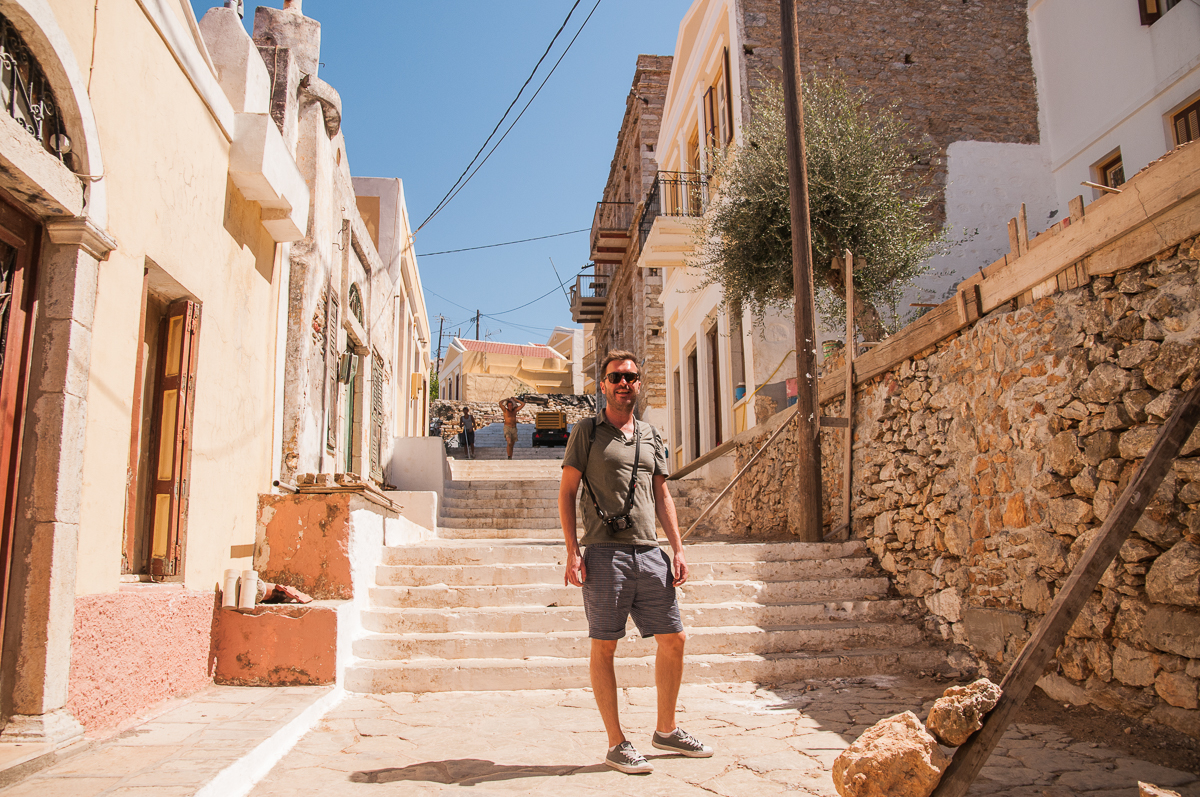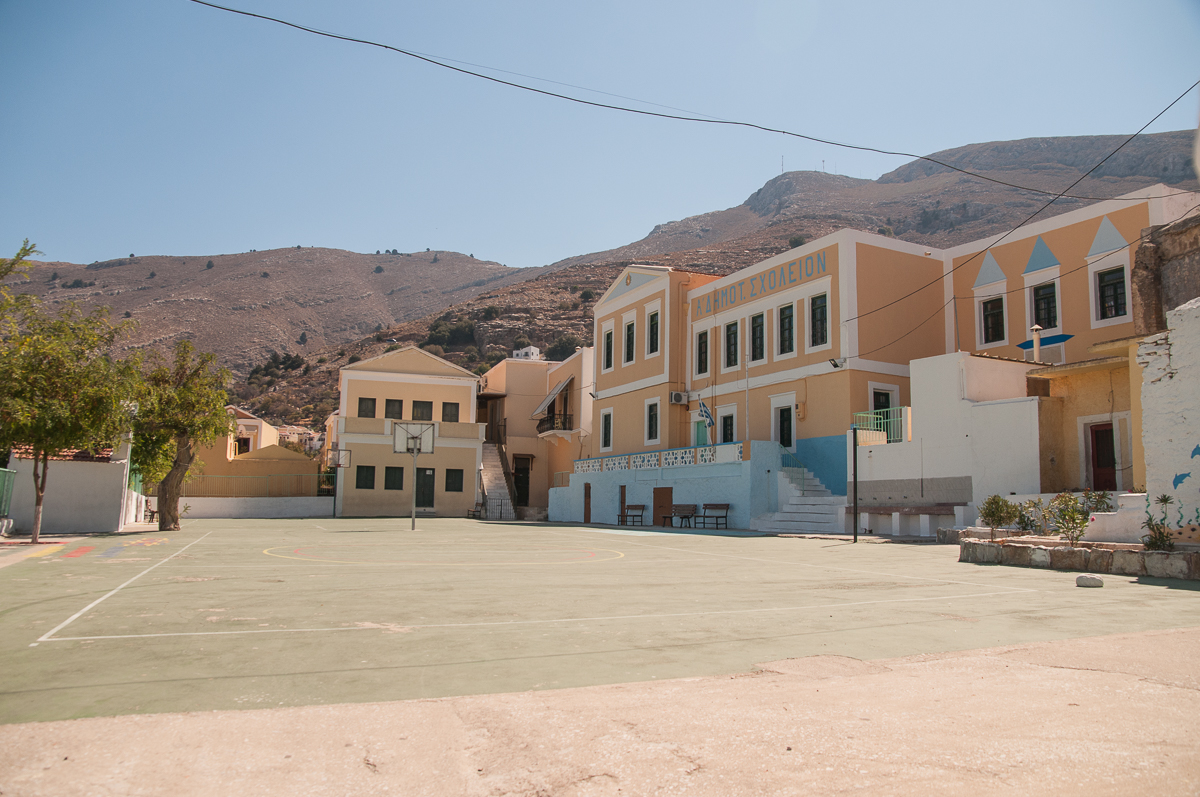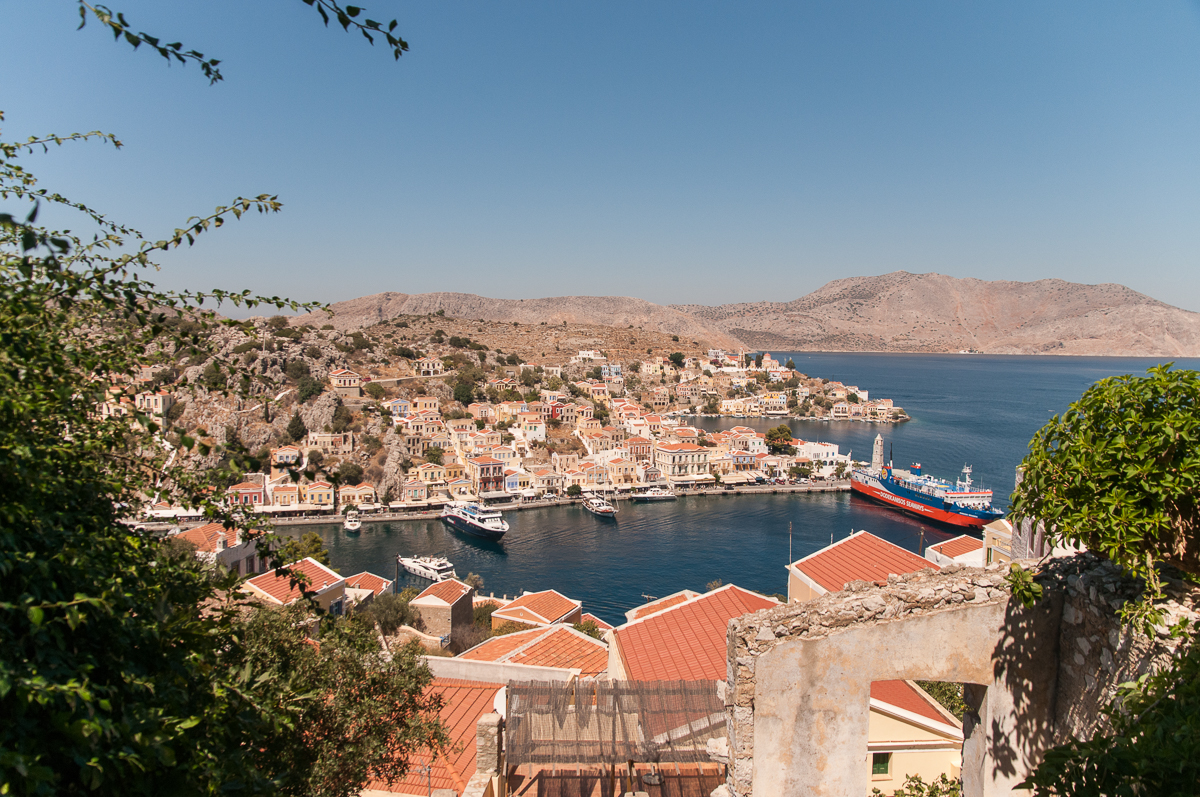 The view from the top, we discovered once we'd hydrated enough to dare leave our comfy seats, was completely stunning. Walking around admiring the beautiful buildings, the views and then eating perhaps the most delicious lemon sorbet I've had in my life on the way back, Symi made for a perfect, relaxing day trip.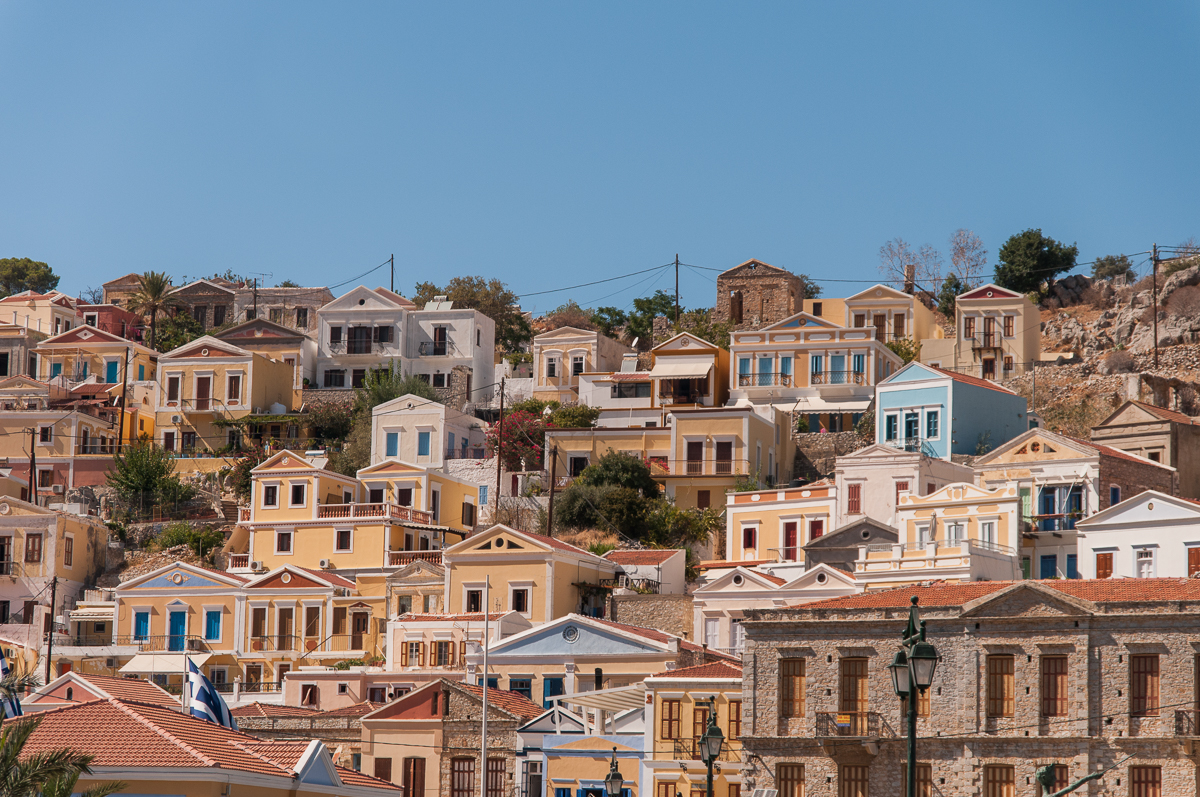 Back again in Rhodes we'd planned on going out for dinner, but a day filled with sun, fresh air and beautiful views left us both tired, and so we stayed in our room that night, feeling old but happy.
---