Sometimes you see images of places that you think cannot be real. Such a place I'd say Sintra is. And best of all: it is real! Seriously – google it – cause it's impossible to even describe it with words! However, I will do my very best to do just that, as well as with images, in this post. Sintra, in short, is magical. I've seen Sintra described as "Disneyland for adults" several places, a description I must say I find quite fitting.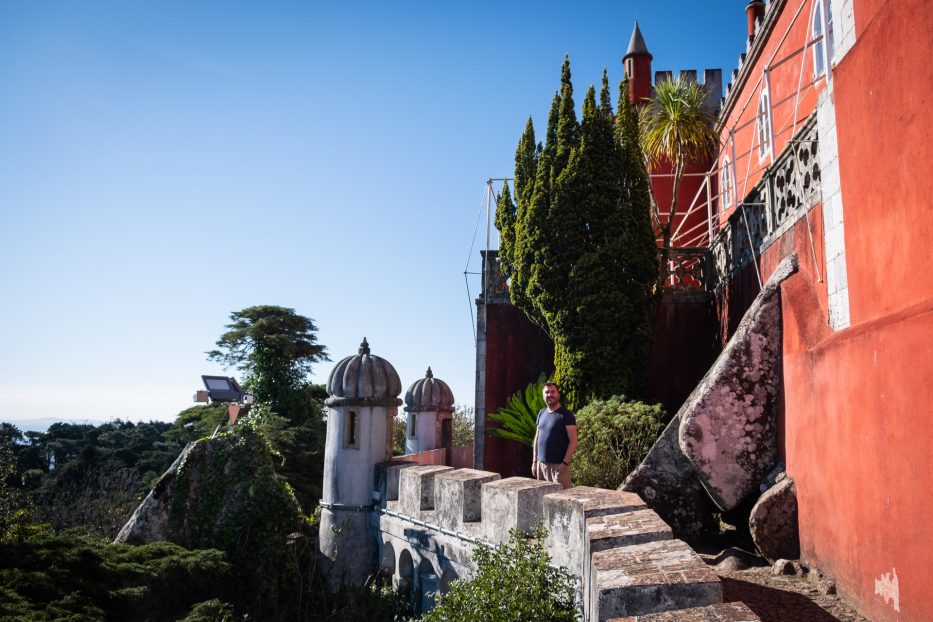 In this rather small city just outside of Lisbon in Portugal, you will find old palaces, castles and basically most things you'd expect to find in a fairytale. Sintra is one of Portugal's most popular attractions, and the city is on UNESCO's world heritage list. In other words: a must!
In this guide, I will try to show you some of the magical spots in Sintra. *
*Note: I visited Sintra mid-week during September 2021, just as international travel started up again. This means I was not only visiting outside of the high season but there were also fewer tourists than usual.
---
Transport to/from Sintra (from Lisbon)
Sintra is located about 40 minutes by train from Lisbon. The train between Lisbon and Sintra goes about 4 times an hour and costs 2.50 Euros each way. You can of course also get a taxi or an Uber to Sintra.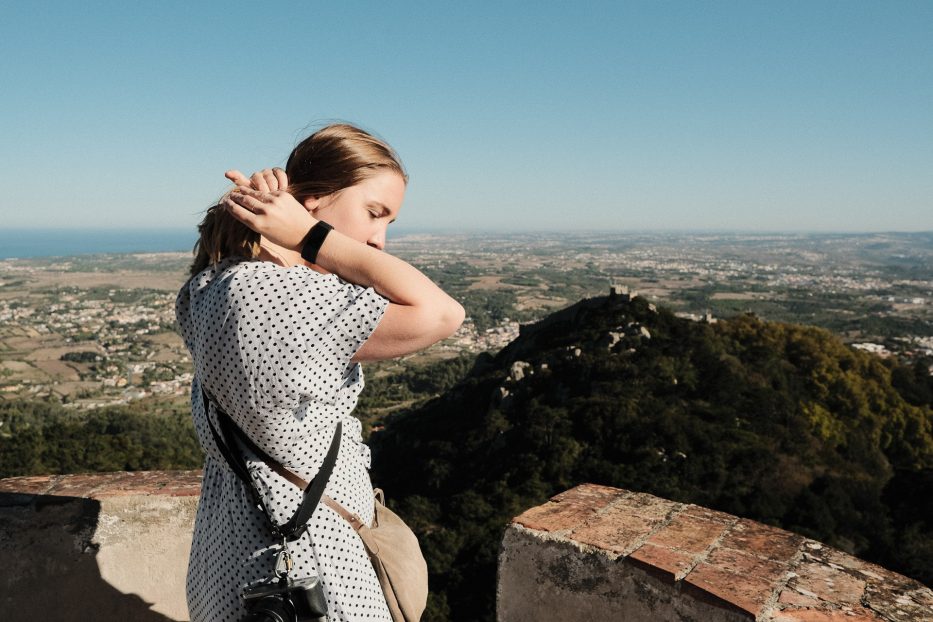 As we wanted to start our day at Pena Palace, which is the highest point in all of Sintra, we decided to arrive by Uber. This both meant we did not have to get up super early and also we did not have to do the long hike up from Sintra train station (about 1 hour and 20 minutes, all uphill) or worry about getting an Uber or taxi from the station. Of course, this was a bit more pricy (about 50 Euros), but we decided it was worth it to us.

At what time of the day should I arrive in Sintra?
As Sintra is a very popular tourist destination, most places I would recommend arriving early in order to avoid the crowds. Supposedly you can buy tickets for most places online, although when I tried it would not let me as I had a foreign telephone number.
I've also read you should try to visit Sintra during the week, as most people visit during the weekend, making the lines longer.
Pena Palace
You might already have seen images from the colourful castle in Sintra called Pena Palace online. Pena Palace is a romanticist castle located on the top of a hill, giving you a stunning view over Sintra. On a clear day, you can even see Pena Palace from Lisbon.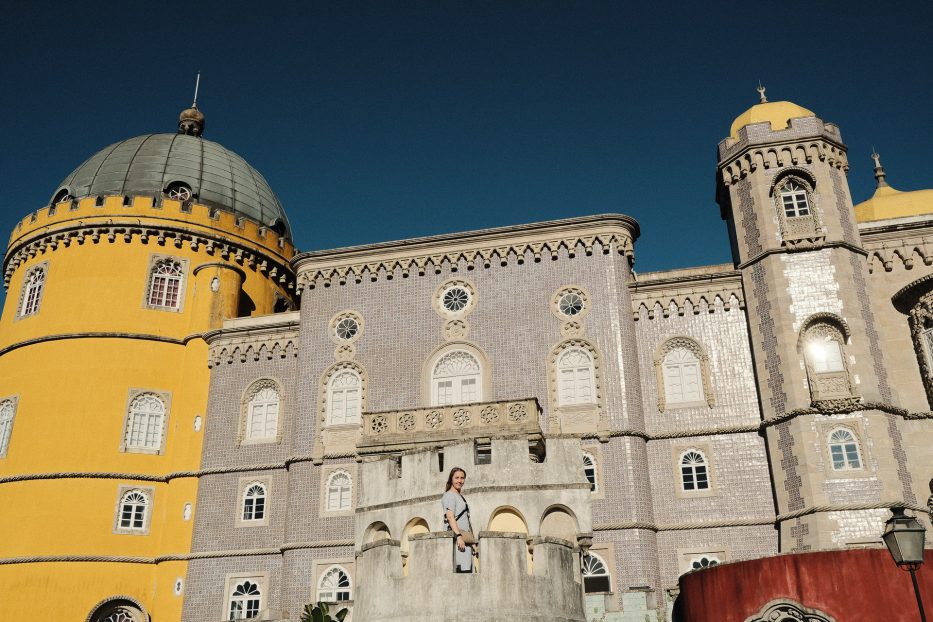 Pena Palace is classified as a UNESCO world heritage site. Its current buildings were finished in 1854. Around the palace is a huge, green park which you can also visit. It's also possible to visit the inside of Pena Palace.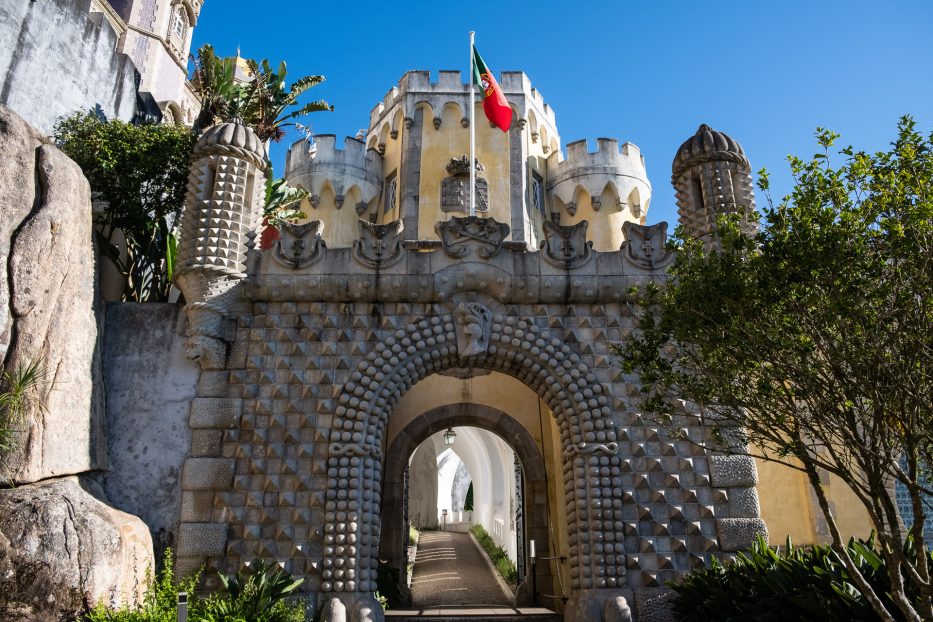 The garden of Pena Palace opens at 09.00 (am), while the palace opens at 09.30 (as of September 2021). When we visited we arrived at 08.50, and we were the first ones to line up.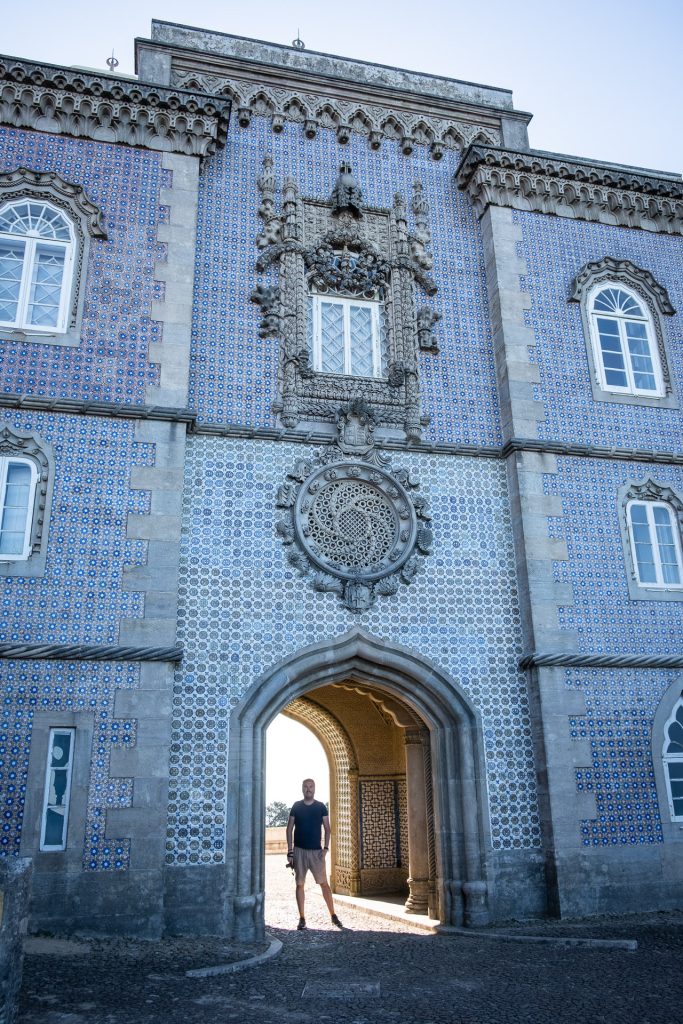 The difference between the number of people there at 09.00 compared to closer to 10 was huge, and by the time we left (around 10.30) the busloads with tourists had started to arrive. In other words: make sure you arrive early, especially if you want to be able to take photos of the incredible exterior without crowds in front of it.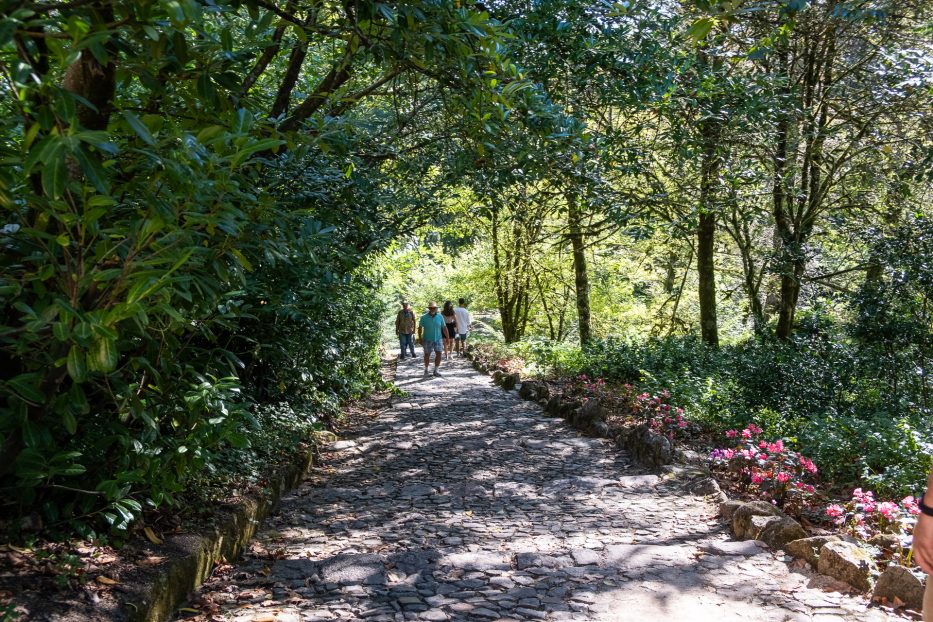 Entrance fee: 13.30 € / 133 NOK per adult /
---
Castle of the Moors
Our next stop of the day was the Castle of the Moors. To get here we simply walked back down to the entrance of Pena Palace, then followed the signs towards the Castle of the Moors.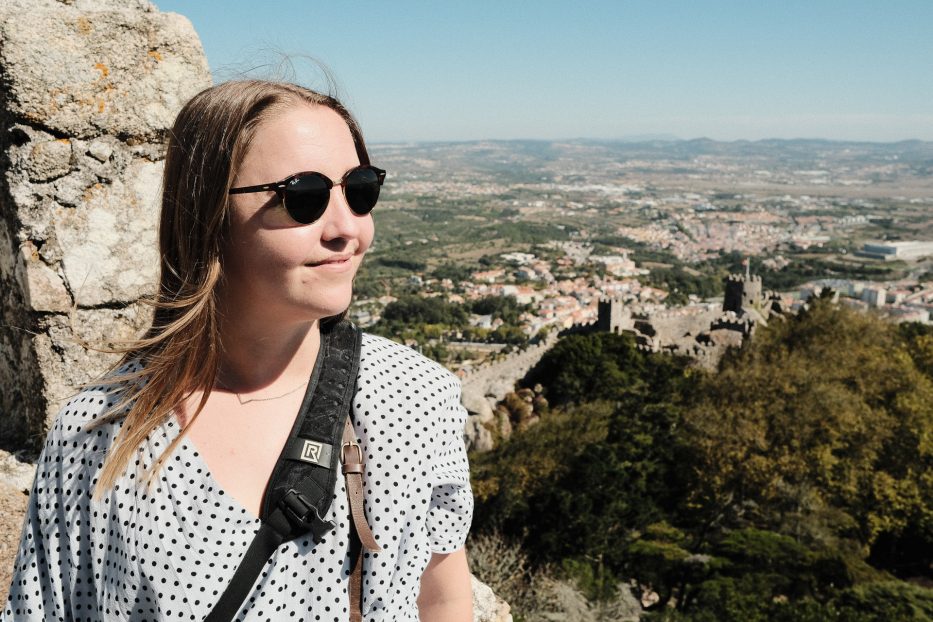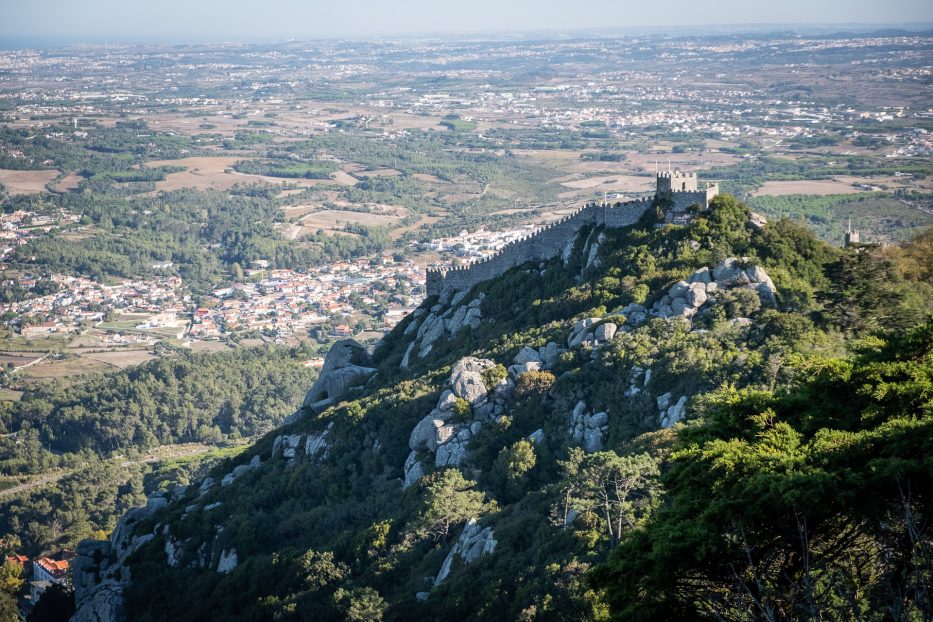 Castelo dos Mouros, as it's called in Portuguese, is a medieval castle located on a 450 metres tall hilltop. It was built in the 8th century and is a UNESCO World Heritage site. It's a great place to visit after Pena Palace because although it's on a hilltop, it's mostly downhill from the palace.
Climbing the walls of Castle of the Moors is quite cool – and can almost remind you of a small version of the great wall of China. From the Castle of the Moors, you have a great view over Sintra, and you can also see Pena Palace.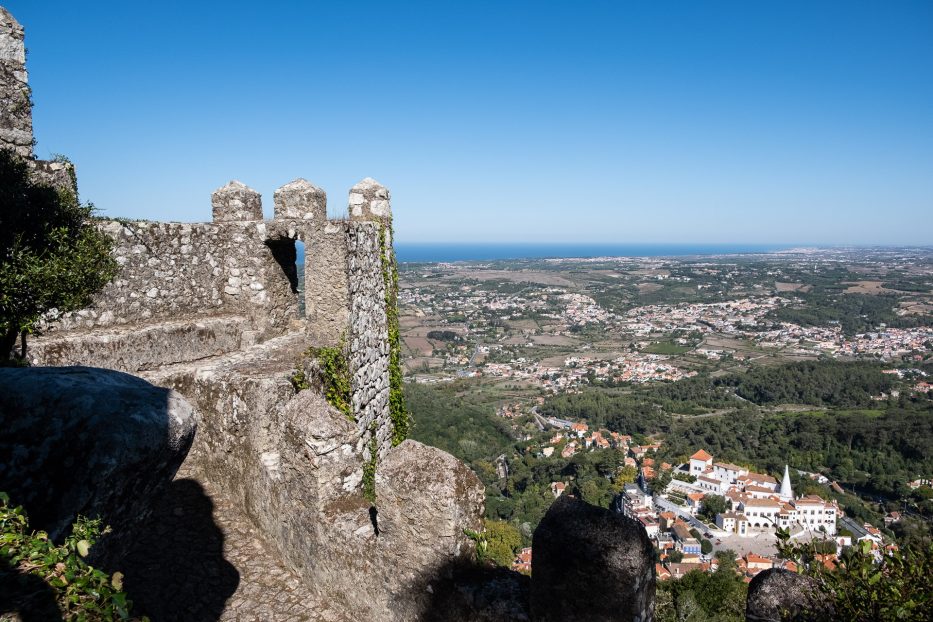 Entrance fee: 7.60 € / 76 NOK per adult
---
Walk the trail to Sintra Historical Centre
Around noon we're starting to feel hungry. According to the internet, we can either get some transport to get down to Sintra city centre, or we can go for a hike. We decided to do the Sintra Historical Centre trail, which is marked all the way down from the Castle of the Moors.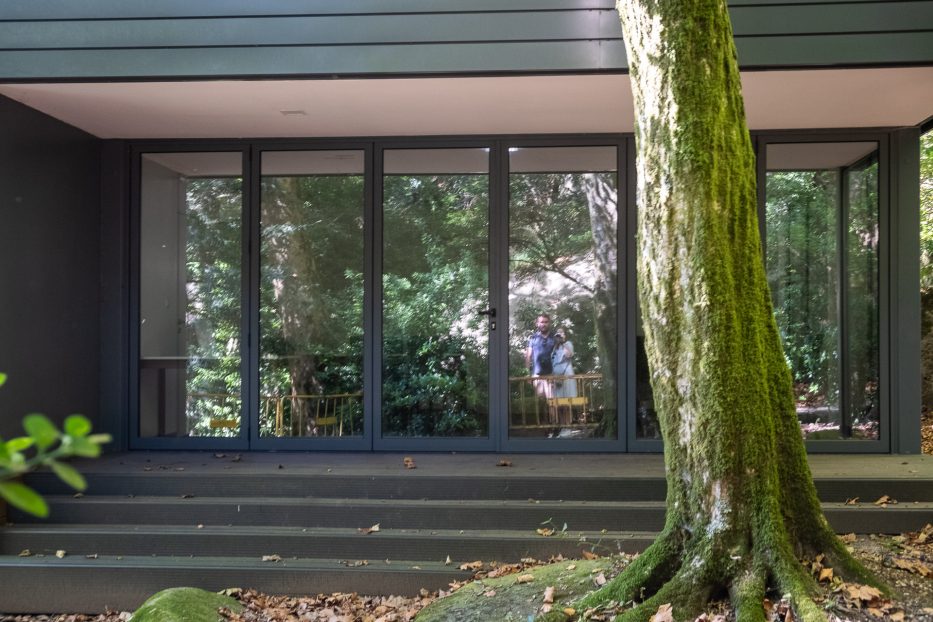 Doing the hike turns out to be the best decision ever! We walk through landscapes which look like they're taken out from Jurassic Park (a small, overgrown house which looks a bit abandoned, surrounded by green forest).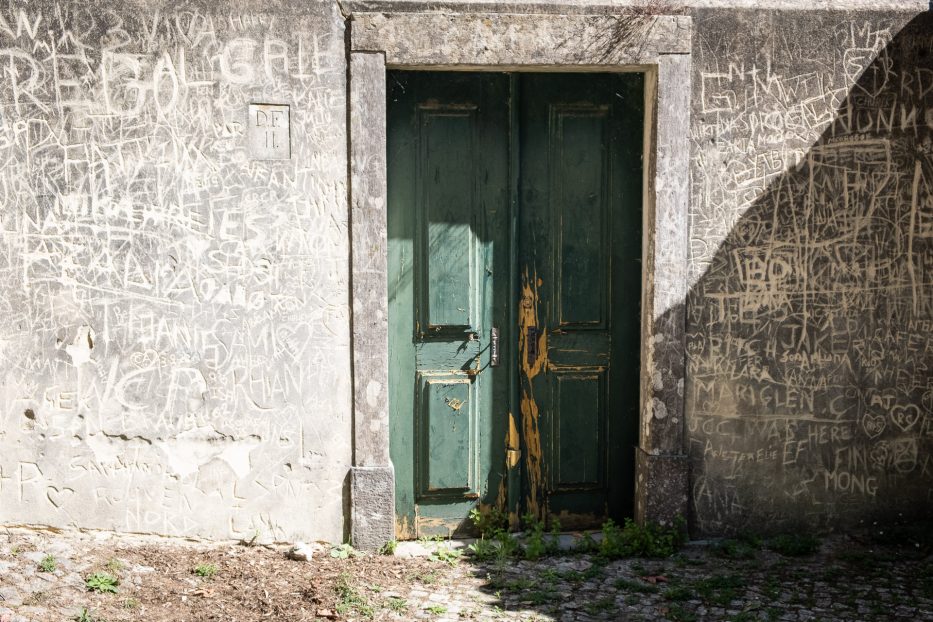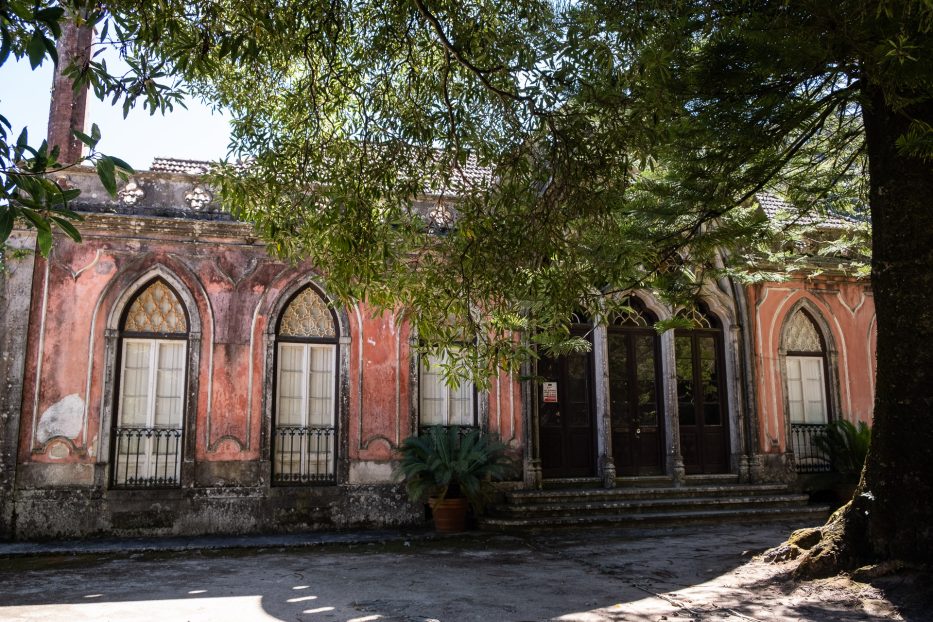 We walk down old cobblestone roads, with flowers and green trees all over, and pass through the gorgeous Parque de Liberdade. After about 45 minutes we saw the National Palace in the distance, passed it and found our restaurant.
Eat lunch at Incomum by Luís Santos
The restaurant we ended up at was Incomum by Luís Santos. We order a glass of chilled white wine and lunch, and take a moment to stretch out our rather tired legs while waiting for our food to arrive. Thomas sets out for a rather big lunch, with a guinea fowl dish, while I test the gazpacho. They both turn out to be great choices!
---
The National Palace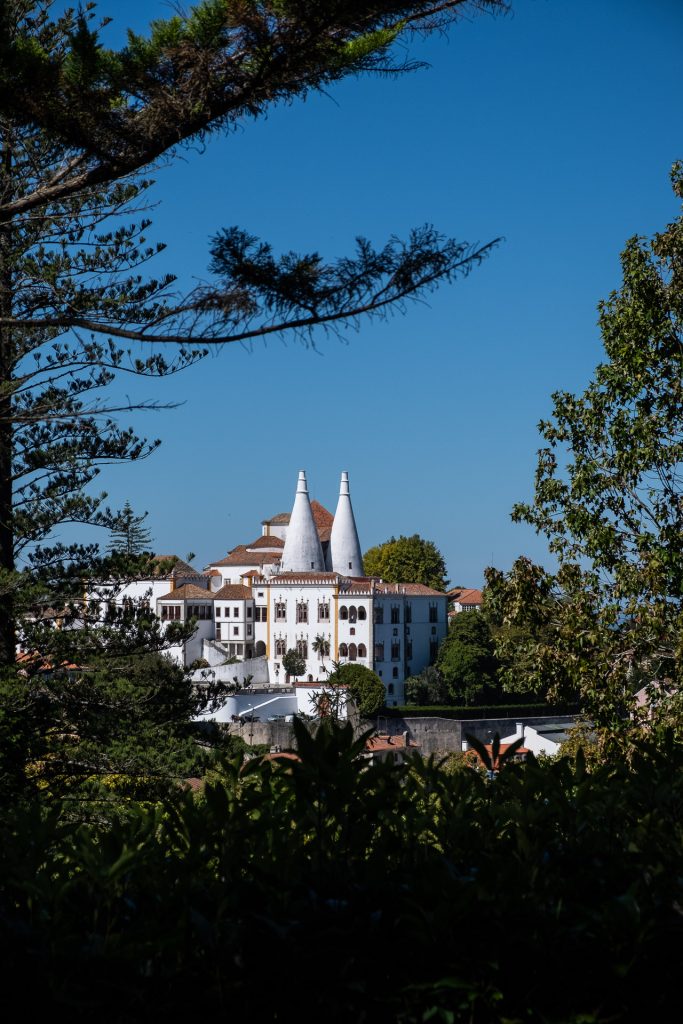 After our much-needed lunch, we decided to skip the National Palace. Although it looks cool from the outside, a quick Google image search shows us some cool interior photos. If you go, let me know if I have to go back to Sintra in order to visit the National Palace next time. We're more excited for what comes next, which is our longest walk uphill of the day (just kidding, that was probably the least favourite part, being uphill).
---
Quinta da Regaleira
Although it's quite steep, we walk up to Quinta da Regaleira fueled by our lunch. The walk is just as picturesque as the rest of Sintra.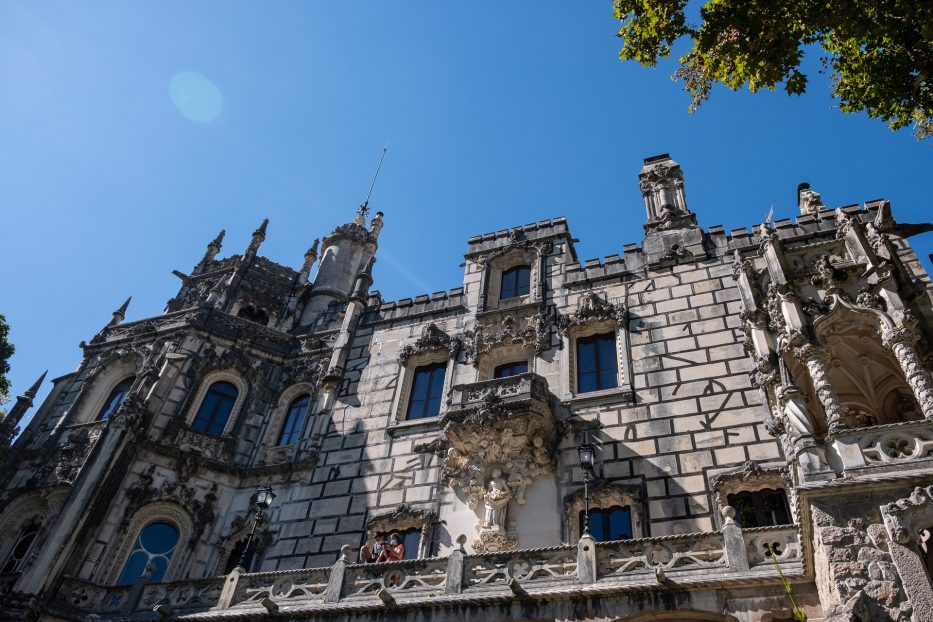 Quinta da Regaleira, as the fairytale estate it is these days, was finished in 1911, but of course, parts of it existed way earlier than that. The estate was bought by Sintra Town Council in 1997 and has been under conservation and rehabilitation ever since.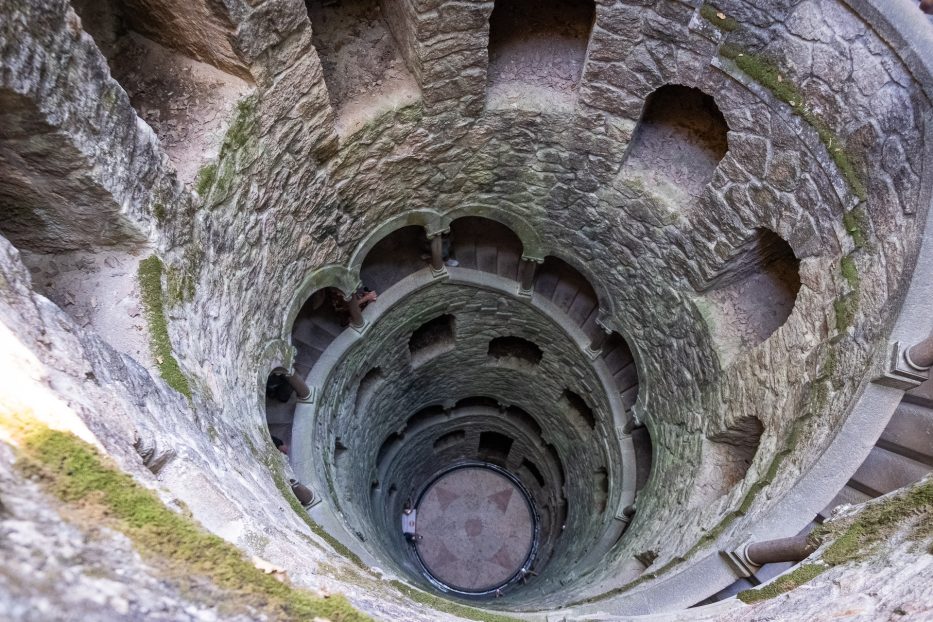 Several sights can be found around the property, but the most famous is probably "the inverted tower", or the Initiation well, as its real name is. Although it is a well, it was never used for water, and instead used for the initiation of new members of Knights templar.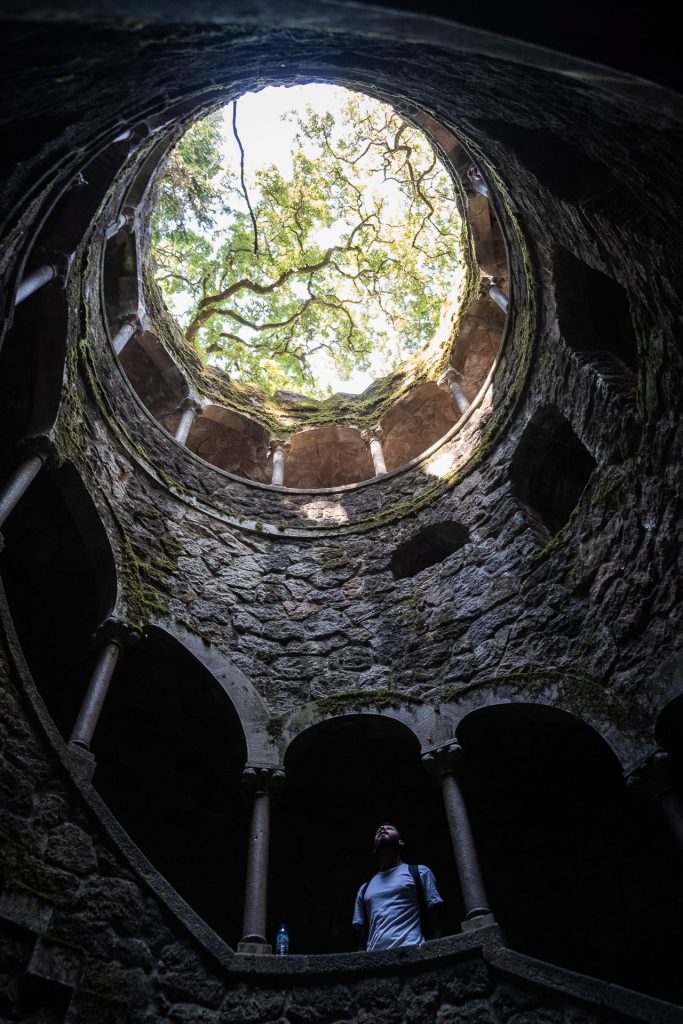 Once you've reached the bottom of the well, you can follow the underground walkways to get back out into daylight.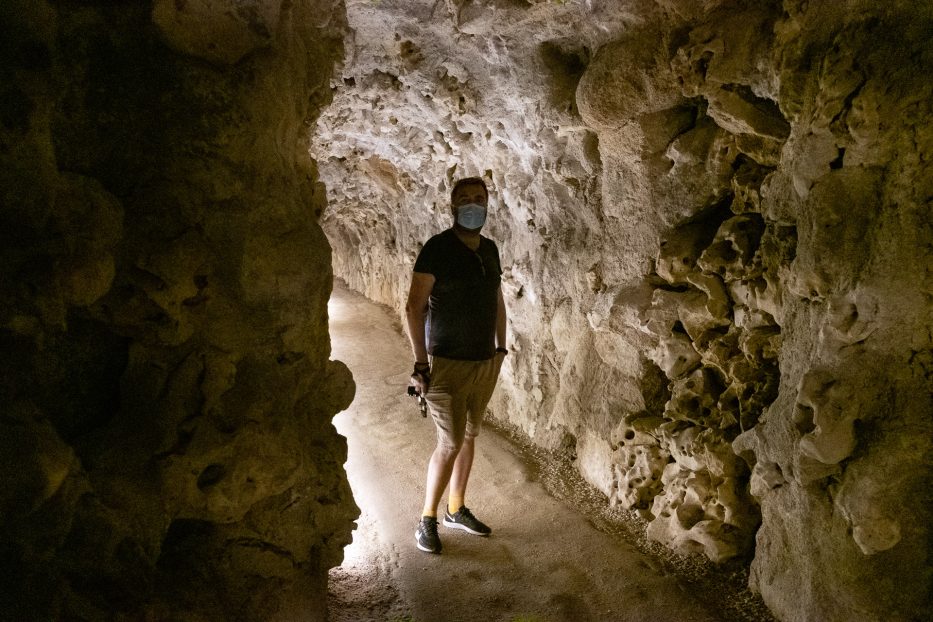 Also worth visiting at the property is the Palace, with its many impressive rooms, the chapel and the many statues at the God's Promenade.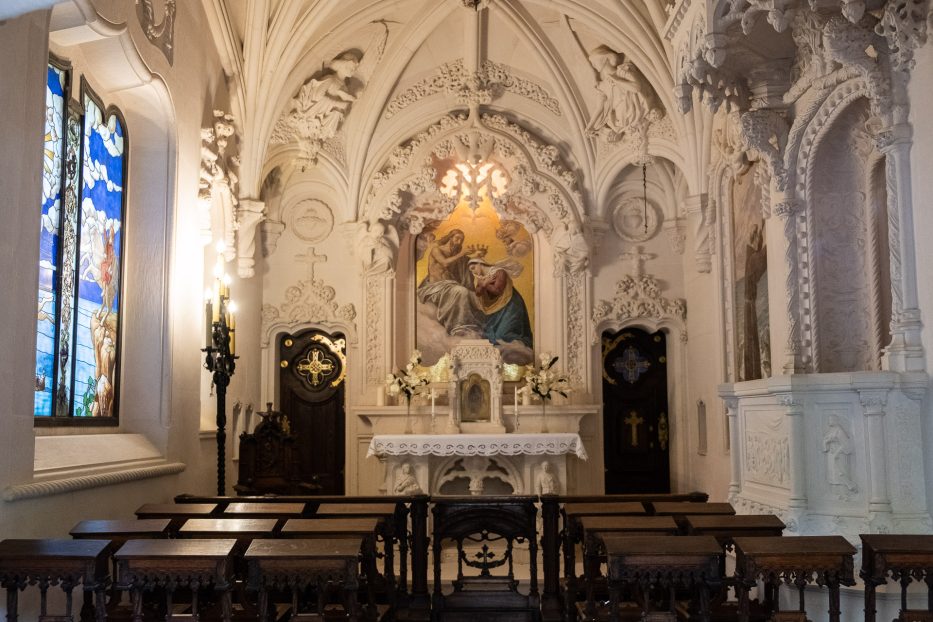 Yet another interesting and rather special place in Sintra – with an interesting story.
Entrance fee: 10 € / 100 NOK per adult
---
After finishing our visit to Quinta da Regaleira we walked back down into Sintra. Here we sat down for ice cream, and to stretch our legs out again. With cameras filled with images and bellies with ice cream, it was time to say goodbye to this incredibly fascinating and beautiful city. If you find yourself in Lisbon with a day to spare, definitely spend it at Sintra!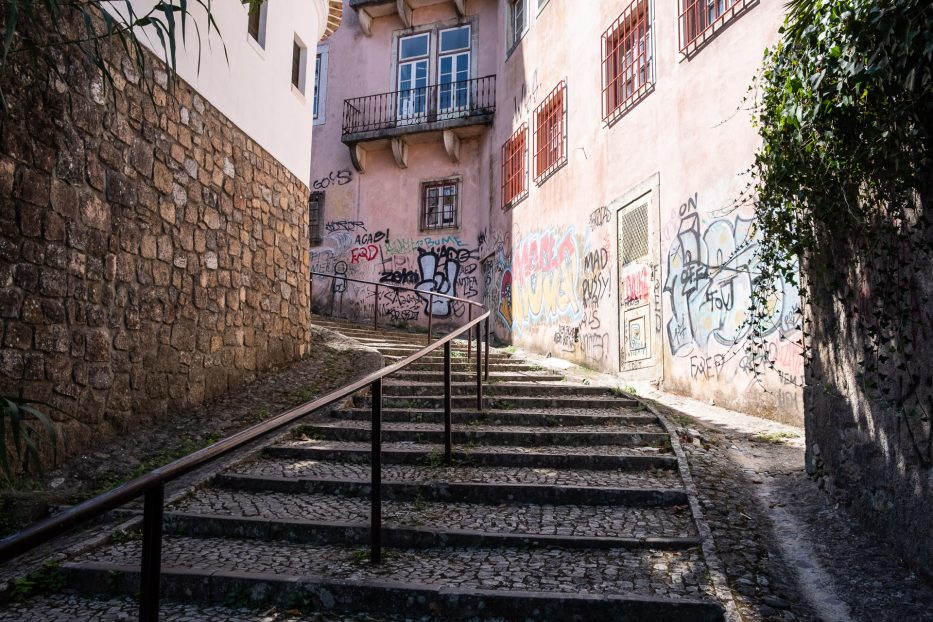 ---
Summary – a day trip to Sintra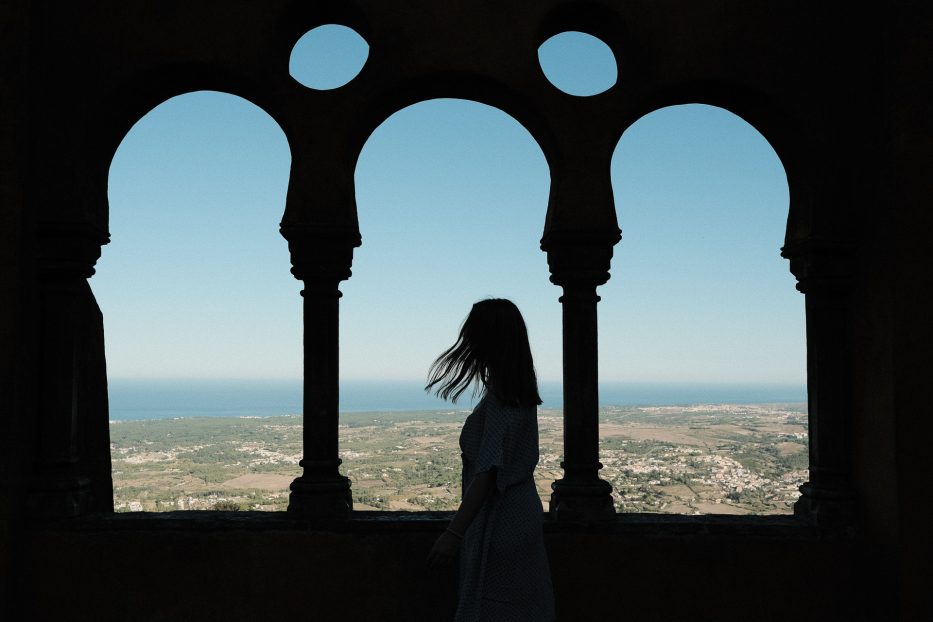 Bring good walking shoes! Walking between the different sights at Sintra is recommended. Not only is it free, but it's also a lot of beautiful details to see on your way.
Make sure to bring sunscreen and a water bottle. Especially at the Castle of the Moors, there is no shade, so on a sunny day it will be warm, and nowhere to hide.
Arrive bright and early in Sintra to avoid the crowd.
Have you been to Sintra before, or seen anywhere else like it?
All images of me: Thomas Marthinsen. Thank you! 🙂
---