"You know, we visited Tirana yesterday, on our own" I said, and smiled. The local guide, Mili, smiled back, and confidently said "You went there with a taxi, yes?" I shook my head. "No. We went with the buses, did the more local way of traveling". Mili stared at me. "You took the bus? All of them? That's not very Scandinavian of you?" I laughed. Perhaps it's not? I mean, it's easy when you're at a place for a short amount of time to think you're out of time, and must hurry from one place to another. I get it. I also tend to want to squeeze in as much as possible when I travel. Also, when 40 minutes by taxi costs 4000 LEK (308 NOK or 36 USD), it's easy to just go with it. From Durrës to Tirana, though, we did not.
First we went just outside in the street our hotel was located on, and jumped on a bus to Durrës bus station. This cost 30 LEK, and took about 5-10 minutes. At Durrës bus station it was really easy to find a bus that would take us to Tirana – we just walked over to one of the many men shouting "Tiranë! Tiranë!" This next bus cost 200 LEK, and took about 40 minutes. As the bus stopped at Tirana bus station, we saw we were still about 2,7 km from where we really wanted to be.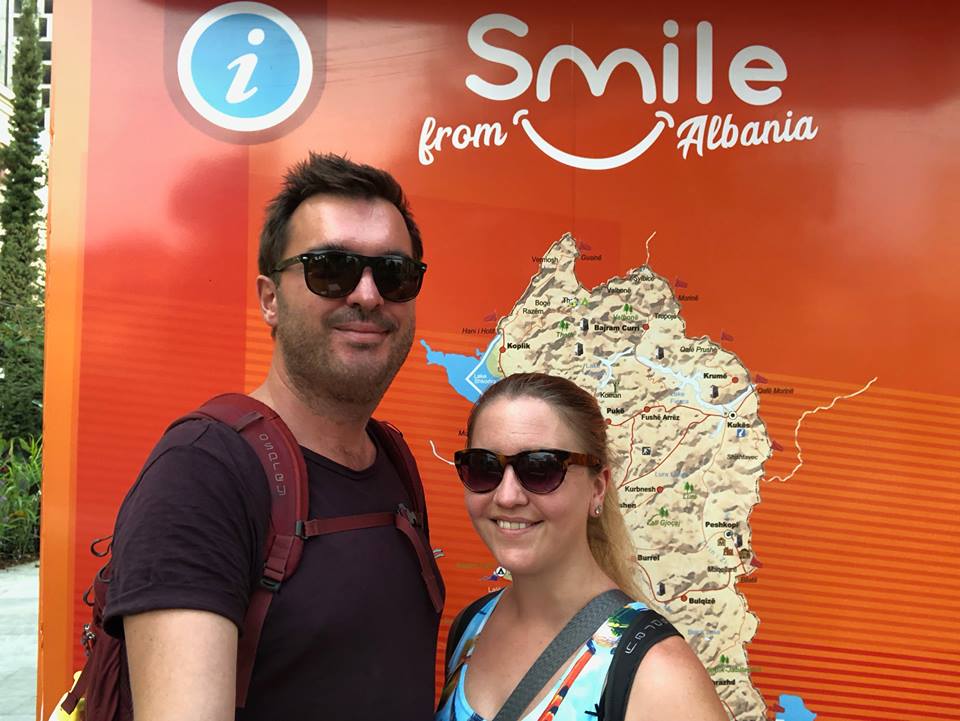 Thomas walked over to an elderly man standing near the bus station. Although this man did not understand English, he turned into a giant smile when Thomas showed him the map and pointed to where we wanted to go. "Bus?" Thomas asked, and pointed. The man nodded. "Yes, yes!" and signalised for us to follow him. I have to admit, in my mind I assumed he would then proceed to take us by car and charge us a lot of money. I was so, so wrong! The man followed us over to a bus stop, just a sign next to the busy main road, and said "Bus!" We smiled. And then he waited with us, until a bus showed up and he pointed at it, and said "Bus! Bus! For you!"
How nice is that? I felt ashamed I had even thought he would try to trick us into paying him a lot of money, when really he was way nicer than I would expect any stranger to be. I'd expect a stranger like that to maybe, maximum efforts, point out the direction of the correct bus stop. (This pretty much sums up my first impressions of Albanians based on the week I was there: Albanians are really friendly! They smile, they greet you, they're very curious about you and where you're from, and they want to help you – even if they might not speak the same language as you). This last bus cost 40 LEK and took about 5-10 minutes, and there we were – in the middle of Tirana. (For a total of 540 LEK instead of 4000, win!)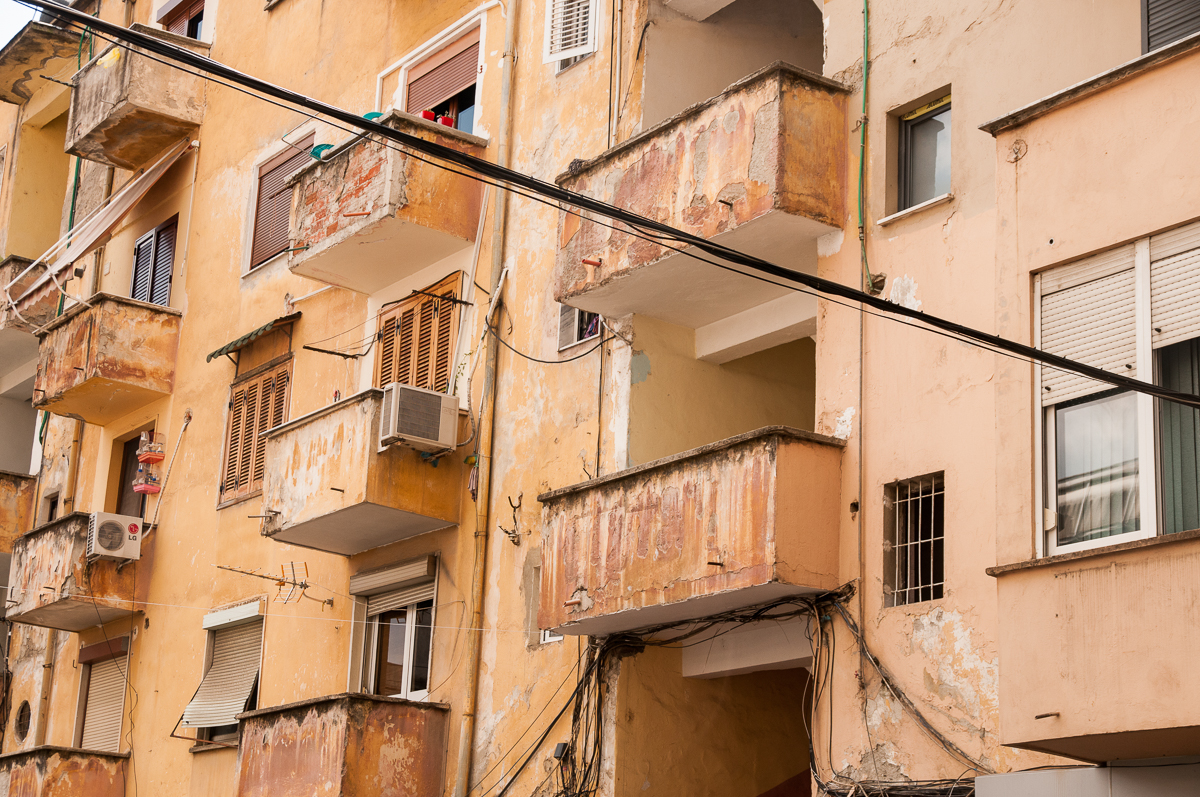 Ever since the first time I mentioned I was going to Albania, people would look at me like I was insane, and ask "but why? Isn't it just really grey and poor and … not very nice?" Luckily, Thomas was way more interested in Albania as soon as I mentioned it than I'd feared. Internet had told me Tirana was a colourful, interesting and friendly city, a mixture of the old and the new Albania – and I have to say, internet was right! As we jumped off the bus, I saw a city that looked nothing like these nightmare-ishly visions people had given me about Tirana. It looked like a normal city, with nice cafés on the sidewalks, buildings in happy colours, and street-art on the walls.
First stop in Tirana, after some much needed caffeine, was the Orthodox Autocephalous Church of Albania, which we found by accident as our bus stopped just next to it. With its impressive facade it caught our photographic interest, and we simply just had to go have a look at it. Even with it being renovated on the inside it was a beautiful building, with paintings inside, a wonderful ceiling, and loads of details in gold on the outside. Well worth our time.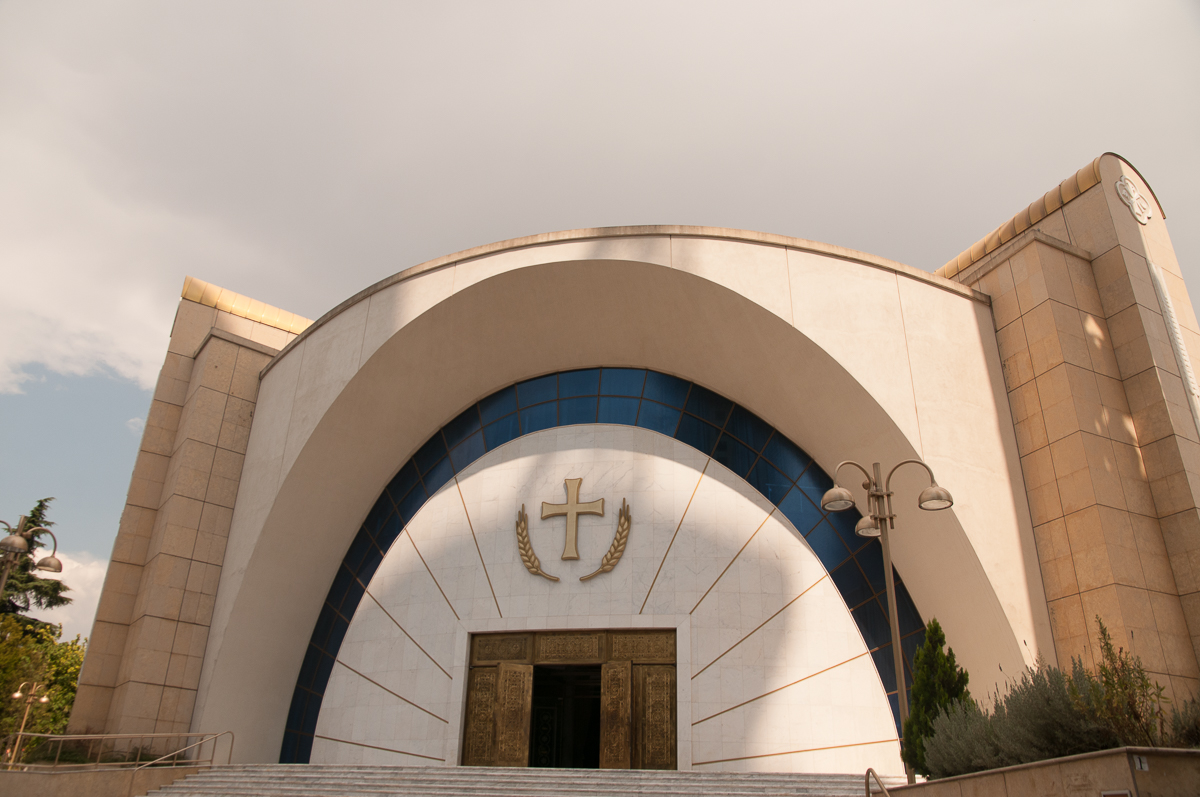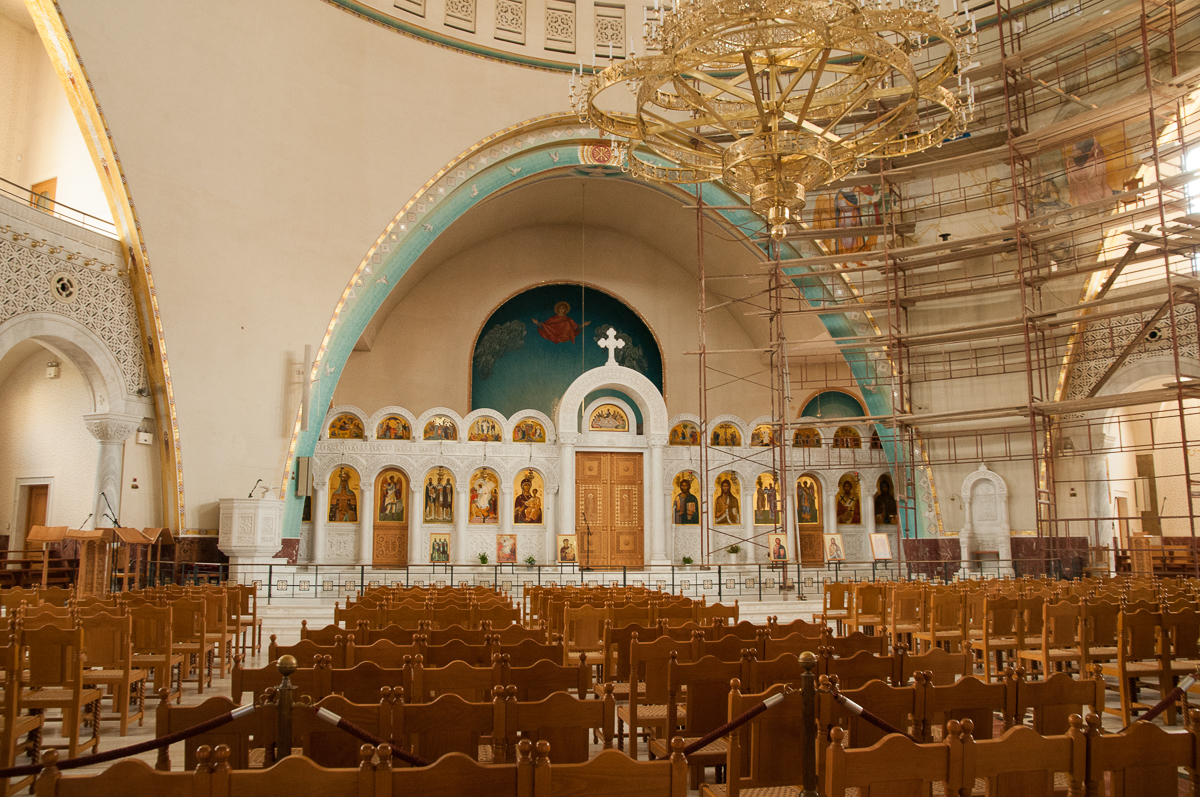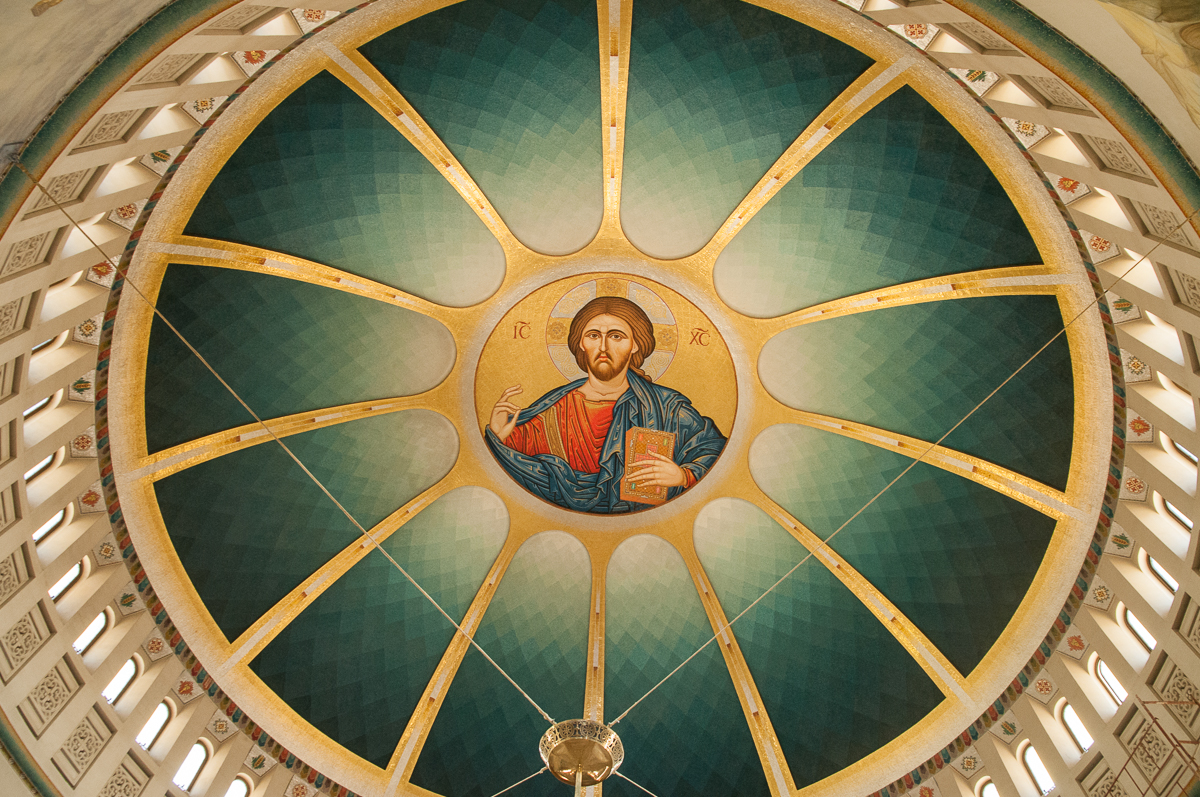 One of the many things I'd read about in Albania were their many solid bunkers, remains from the communist time with Enver Hoxha from the 1960's to 80's. According to Wikipedia, as many as 173.371 bunkers were built in Albania, which meant a lot of money was spent on their creation, but they never actually served their intended use. To this day, a lot of the bunkers can be seen around in various landscapes in Albania. In Tirana, two of these has been turned into museums, BunkArt 1 and BunkArt 2. As we were on a tight schedule, we decided to visit BunkArt 2, located in the heart of Tirana.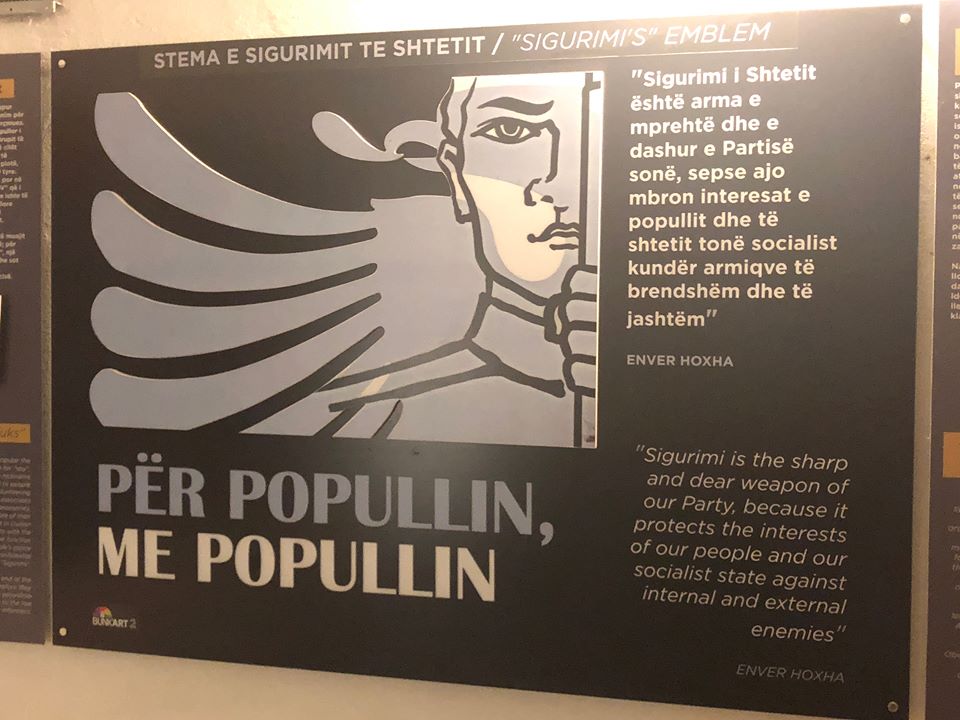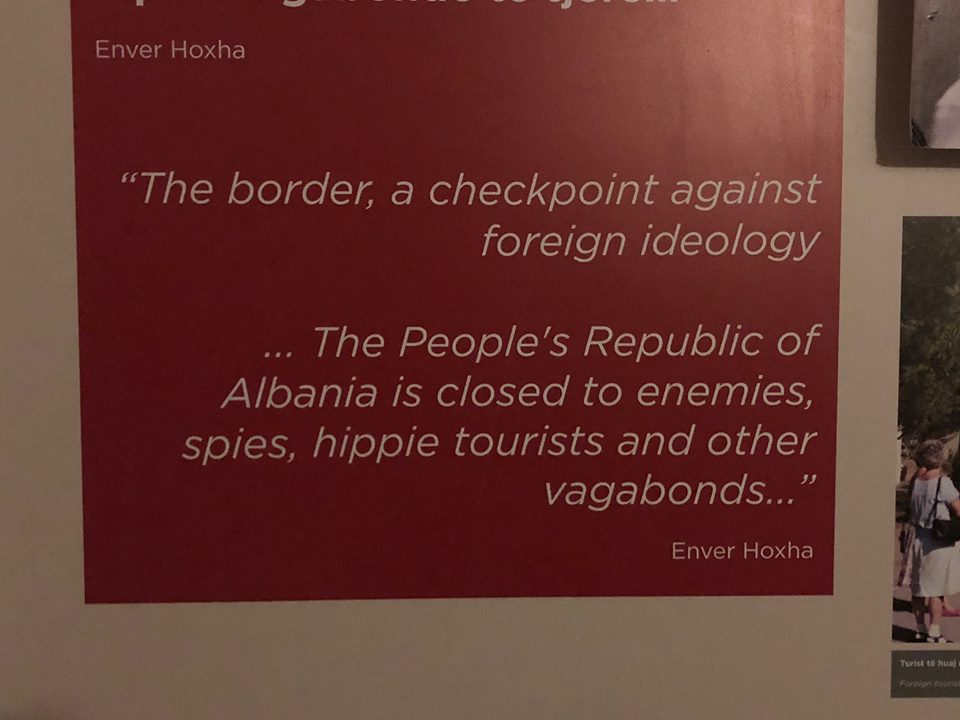 BunkArt 2 is huge, about 1000 square meters, and was built between 1981 and 1986. Inside, you'll find photographies, videos and loads more equipments together telling some the stories of the mere 100.000 Albanians affected by the political persecutions from the Secret Police between 1945 and 1991. As if the subject itself is not creepy enough, the bunker itself adds to the eerie feeling as you walk through tight corridors and small enclosed rooms, digging deeper and deeper into the histories and fates of both survivors and victims. The museum also contains a full list of the names of 6.027 people executed during the communist regime. Definitely an important museum that you should make a priority to visit if you happen to find yourself in Tirana!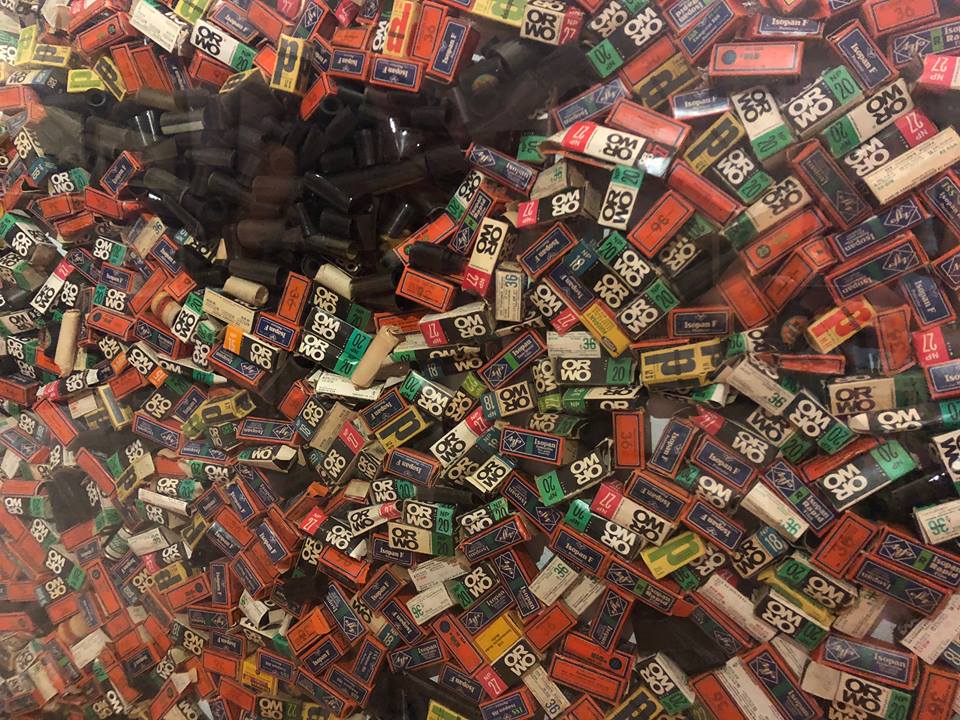 A couple of hours later we found ourselves in need of some food, and ended up at Noor coffee & fine food, as it looked pretty cozy. Here we met Sara, a solo traveler female from Saudi Arabia, which we ended up having a longer chat with. Really interesting to meet people randomly like this, and I love hearing how different travel is to everyone who's out there doing it. How long are you traveling for, where have you been, what's next, what's your passion? There's absolutely no right or wrong answer to that.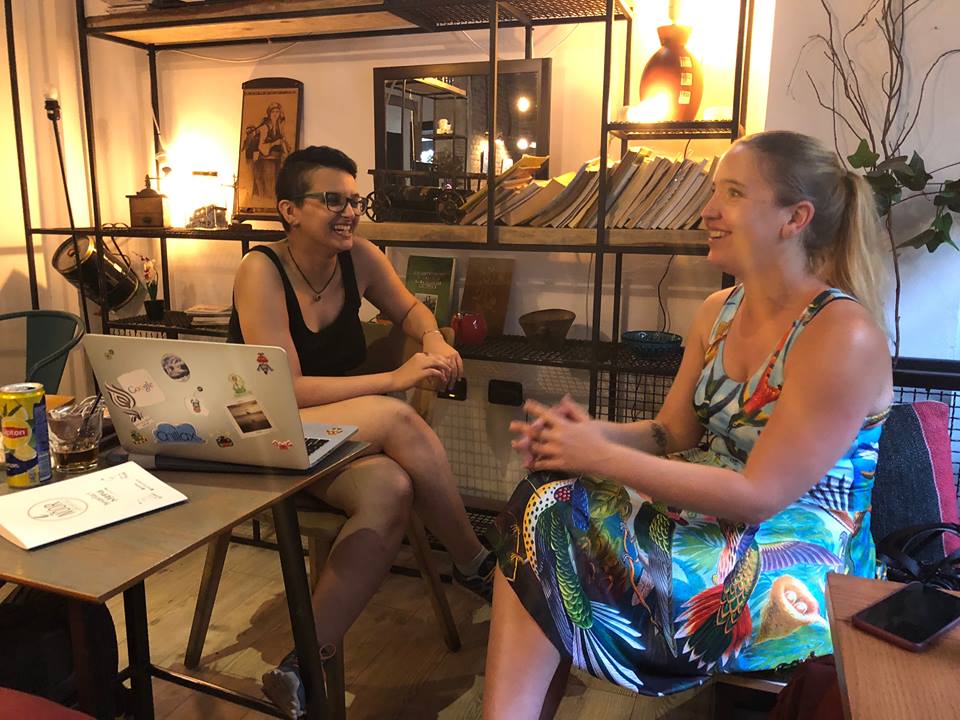 Next stop was the famous Skanderbeg Square, which has a huge statue of the Albanian hero Georg Kastriota Skanderbeg who led a rebellion against the Ottoman Empire. The square also holds several other important buildings, as the National History museum.
Just as we admired that museum, a group of 3 women and 1 man approached us, all carrying little baskets. "Tomorrow is the most important day for the muslims in Albania" one of them told me, as she offered me the content of the baskets, little cards and some sweet cake. "We give this out to everybody, and wish them eid mubarak for tomorrow!" A random addition of culture added just in the streets, which again proved to me how kind and open Albanians can be.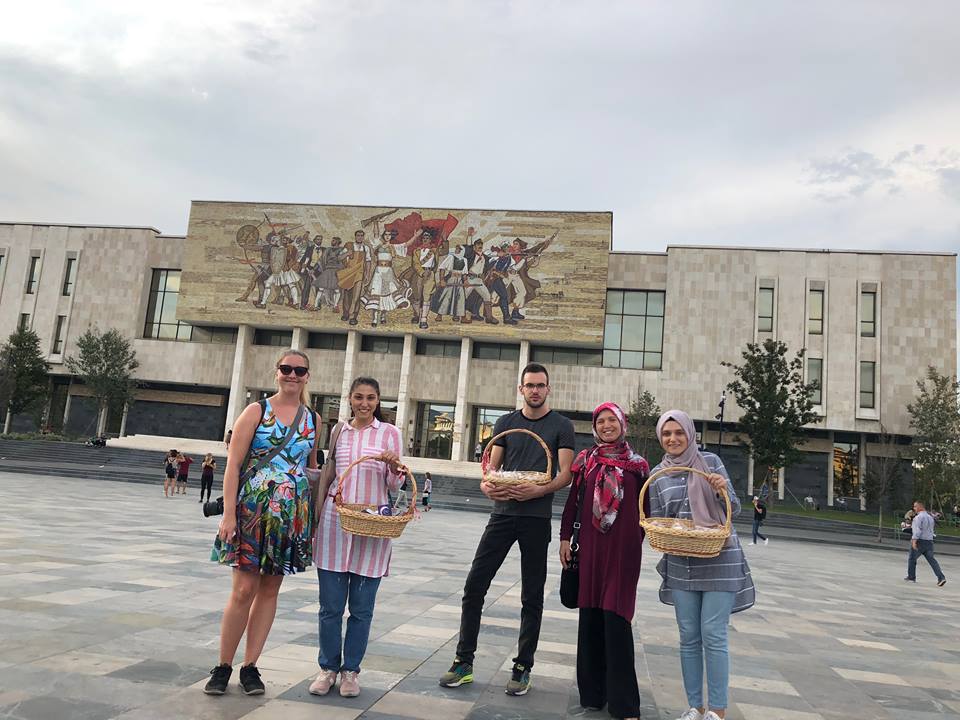 The pyramid of Tirana was another sight we really had to see while visiting Tirana. I've made a blog post about the pyramid already, which you can read here.
And as we finished up at the Pyramid, the sun was setting over Tirana, which was sad because I knew we would not get the time to come back for another visit this time. I really wanted to see the Bunk Art 1, and try the Dajti Ekspres, the cable cars that takes you up to the top of the Dajti mountain. We'd planned on doing Dajti earlier that day, but as the weather was a bit unsteady, and we heard you would risk getting stuck inside the cable car in case of bad weather, we'd decided to leave it for another time.
As we arrived at the main bus station in Tirana, we realised that the buses to Durrës had stopped going for the night. Again, Albanians proved themselves to be very helpful and kind. A small bus slowly filled up, and even though the driver understood nothing more of what we said than "Durrës?" he nodded, and we hoppen on board. We got informed the bus would leave in about ten minutes, but found ourselves still at the bus station 30 minutes later, everyone else at the bus shouting in Albanian, and the two of us just looking confused at everyone. Albanian time is a bit like Greek or parts of some Asian countries-time – the bus leaves when it leaves (in other words, when it's full). While waiting in the bus, we saw a thunderstorm roll in over Tirana, and we let out a sigh of relief that we were not stuck in the cable car after all. Eventually, the bus started, and soon we found ourselves safely back at our hotel, ready for dinner and bed.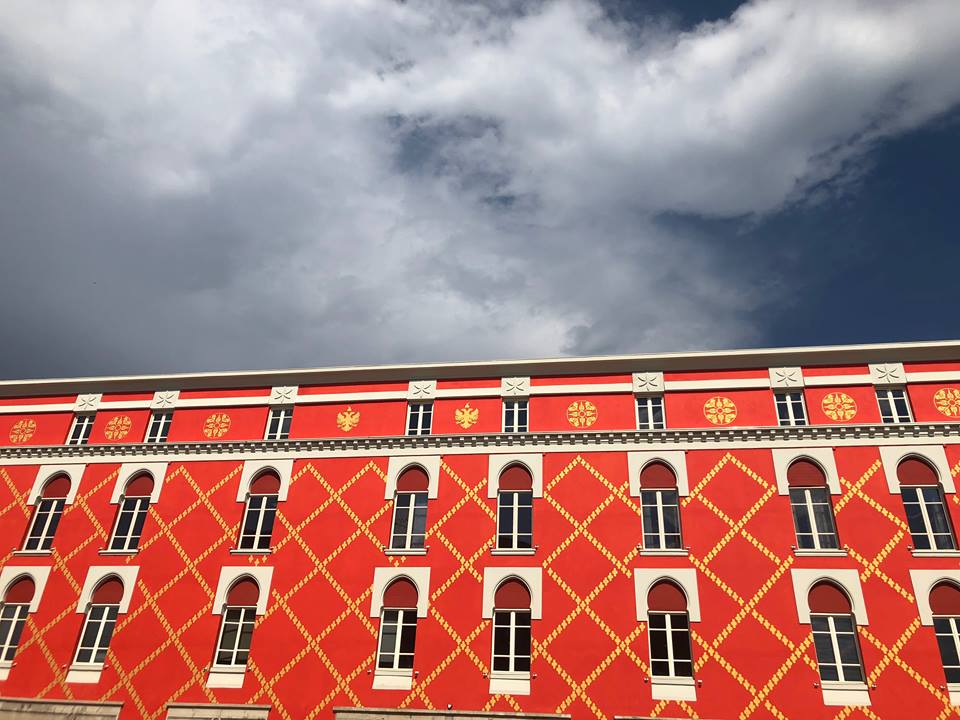 ---