While visiting Albania this summer it was offered organized day trips to a lot of different venues, both in Albania and in their neighbouring countries. Thomas and I had of course already all about the excursions upon our arrival, and booked in 3 different day trips as soon as we could. I'd prefer to go to these places on my own, group trips like this is not really my thing, as there's obviously impossible to cater for all people in a group on a trip like this, meaning you might get too much time on a place you don't really care much for, while you have to run past other things you'd love to spend hours at. Even so, with only a week of holiday we were pretty limited, and so we'd decided to give these guided tours a try. "A small teaser of each place, to see if we want to go back and investigate it further" we half joked, as we looked at our schedule already looking a big cramped before our holiday had really started.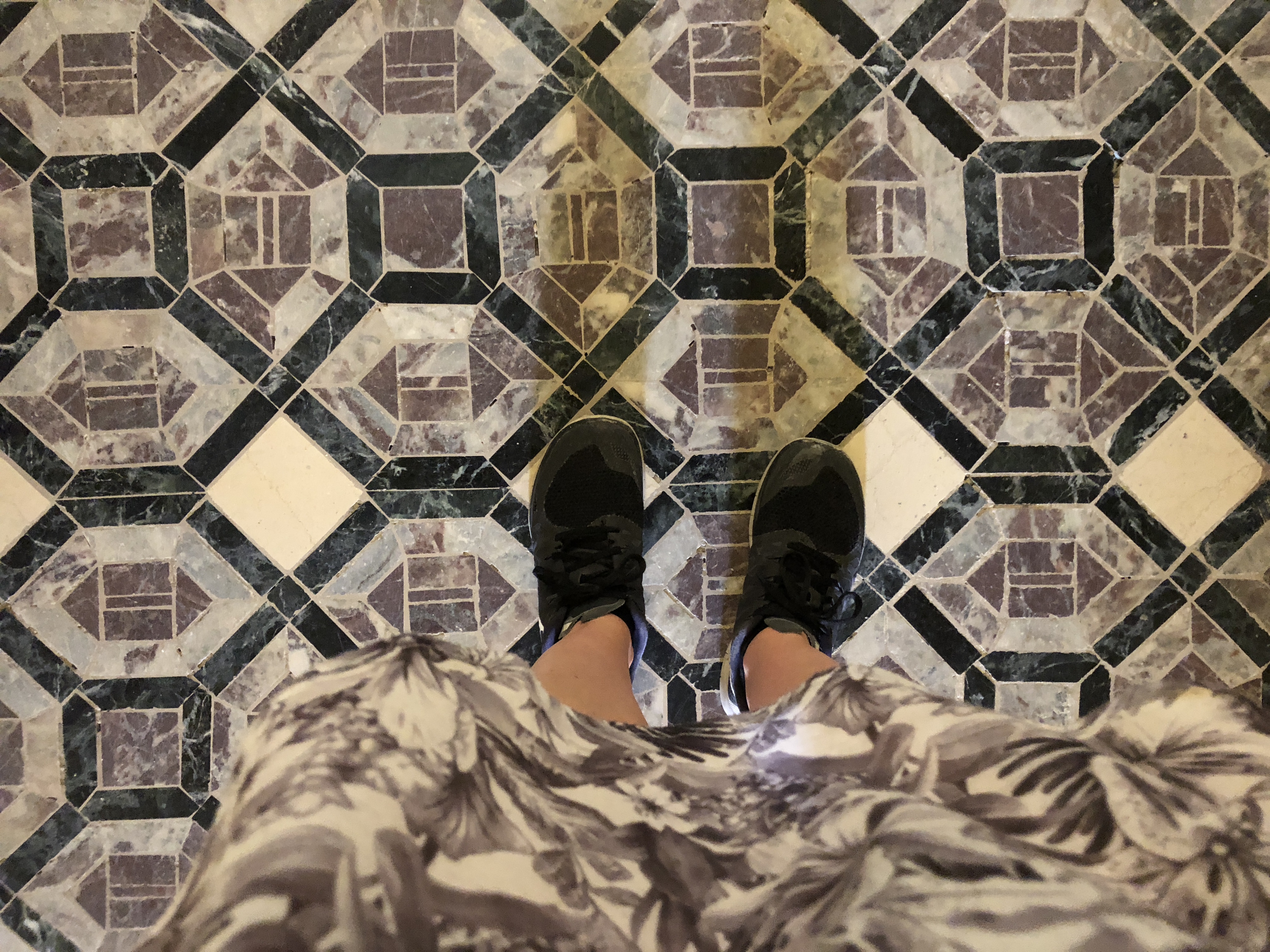 First stop: Ohrid, Macedonia.
First things first. The tour we went on was through Apollo. I'll just mention it, but I am sure there's also heaps of others companies that offers tours like this one. We went with Apollo due to the sheer fact that we could book the tour directly at our hotel. Convenient! As we entered the bus, a quick scan told us that we were in the younger part of the audience. The guide, Mili, did an amazing job both entertaining us all in the bus (creds for coming up with jokes and comments that makes the whole audience, in all kind of ages, laugh), and guiding us throughout the day. If you get a change to go on a tour this guide works on – please do.
Both the city of Ohrid and Lake Ohrid is listed on the UNESCO world heritage list, both for it's culture and nature, and is the main tourist-area of Macedonia. Located about 3 hours drive (including a few breaks) from where we stayed in Durrës, Albania, it's an ok distance to drive for a nice day trip. The first thing that strikes my mind as we arrive in Ohrid is how beautiful the city is. Small cobblestone streets leads down from the houses towards the lake and city centre, the houses have red tiled roofs, the lake has an amazing, turquoise colour that really stands out in the sunlight. We immediately got our cameras up.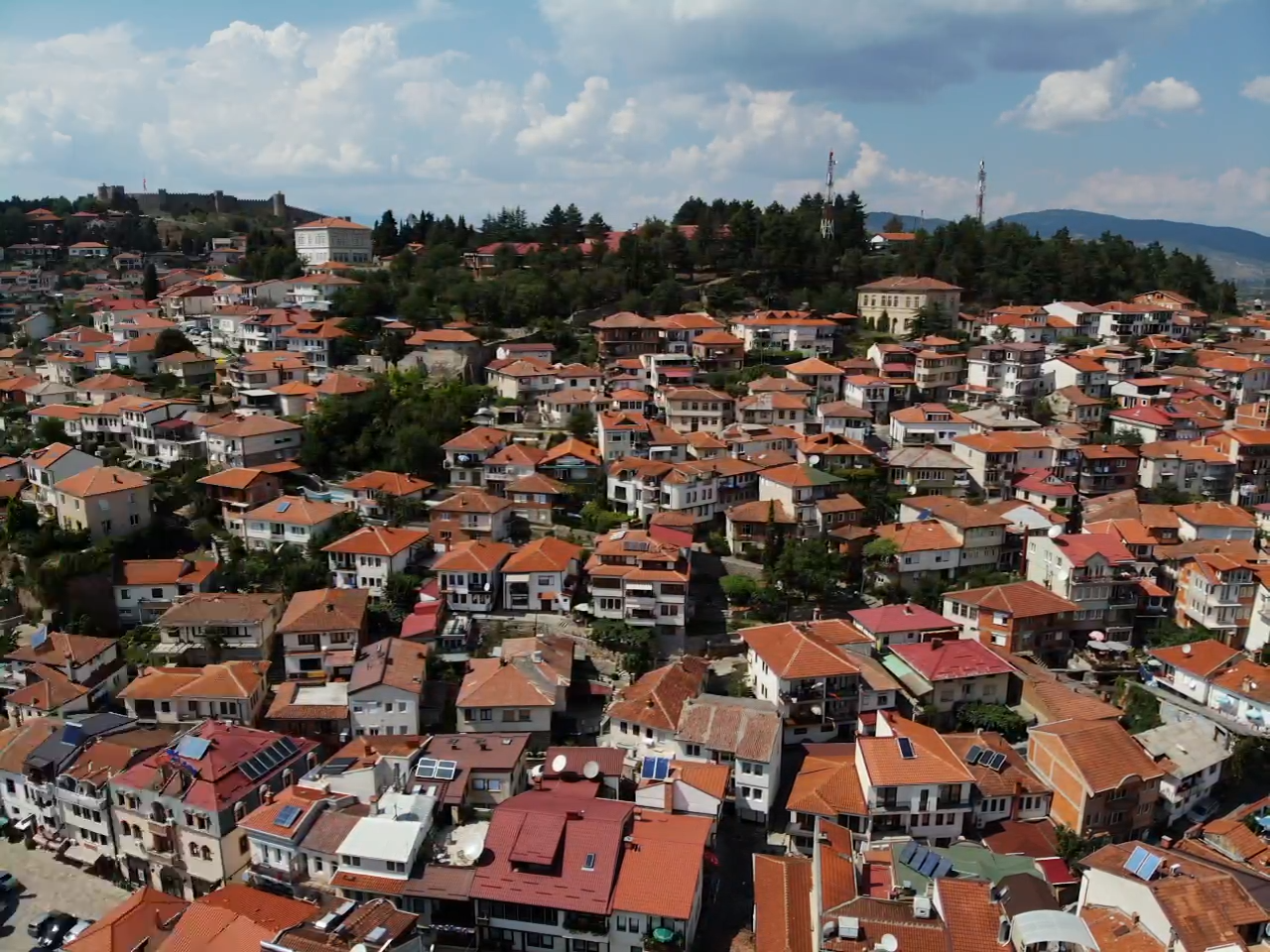 First stop, however, is an old Amphitheater, a castle and a church. We roll out of the bus, and immediately understand that one of the many advantages to this group tour will be just the fact that we're amongst the younger ones; this means we can thoroughly document each place without holding up the rest of the group, as the walking pace is rather slow.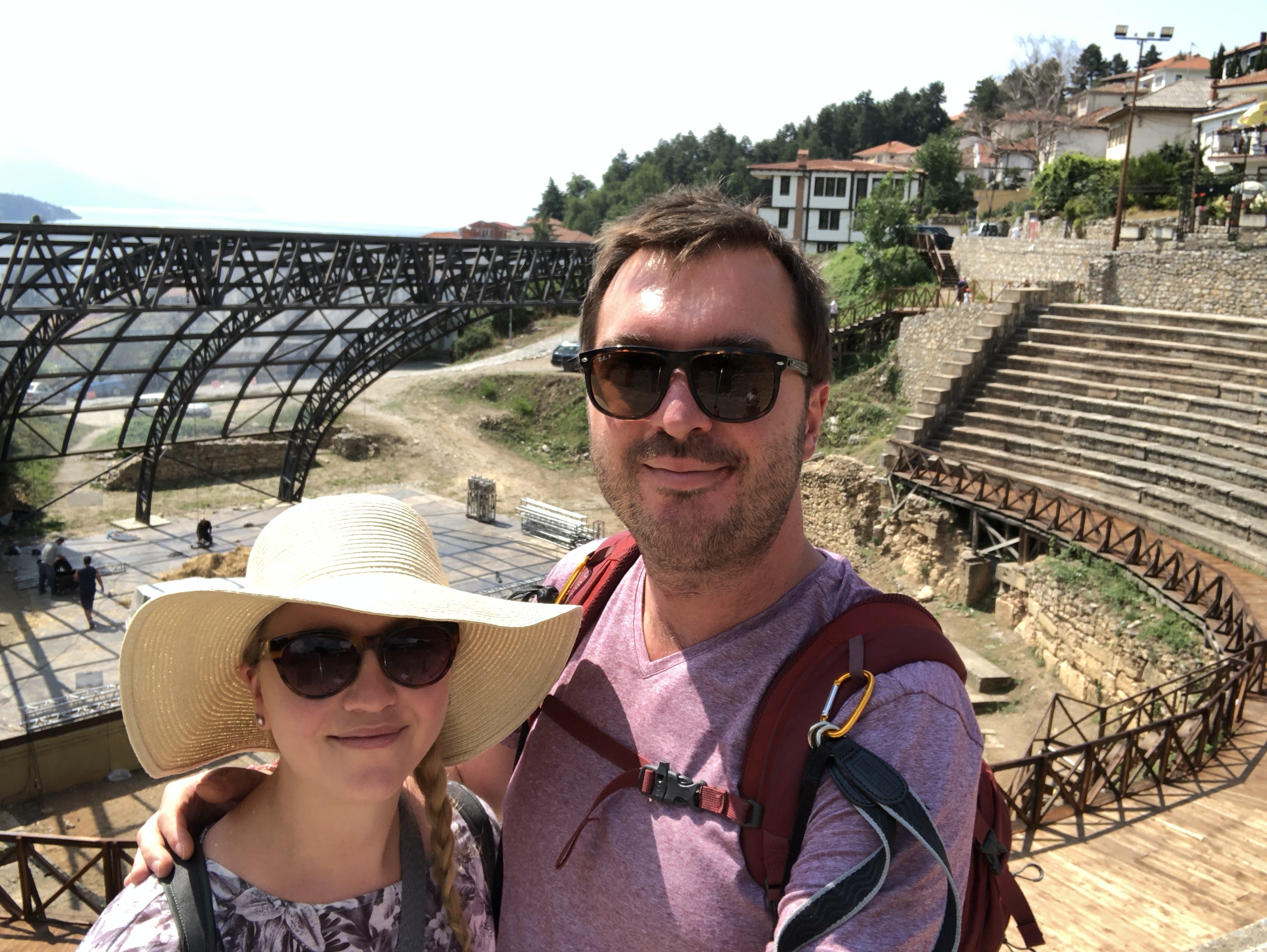 I love visiting old castles and church, as the architecture tends to be really interesting, and detailed. So many photo options! The St. Sophia Church that we visited was built between the years 1000-1400 AD. It's one of the most important monuments of Macedonia, and had a beautifully detailed ceiling, and also looked very nice on the outside.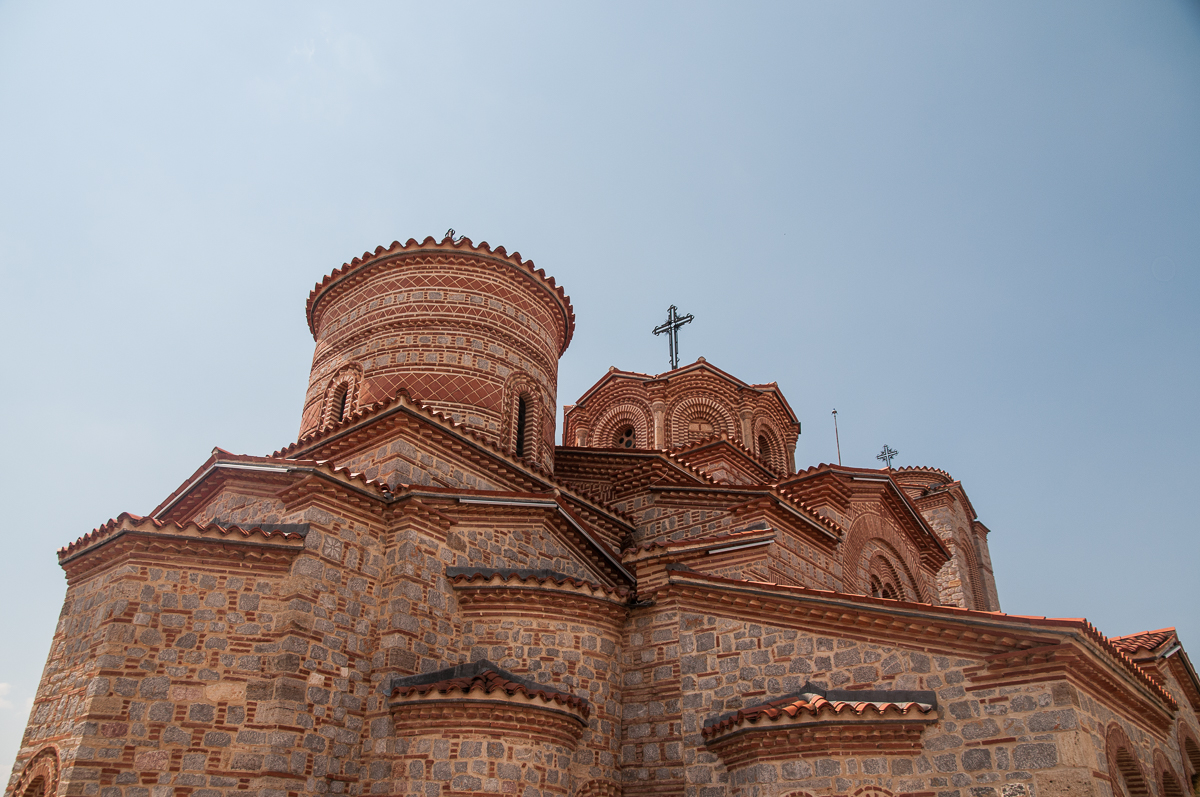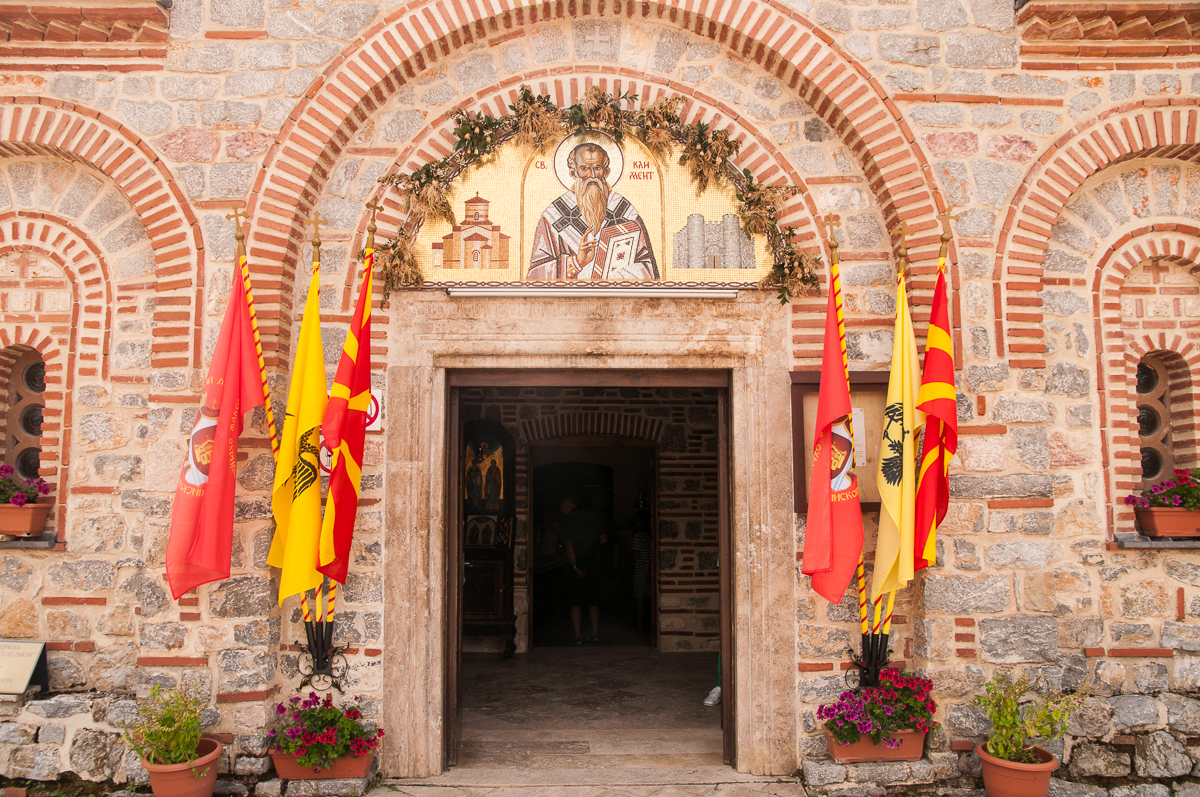 After visiting these places, Mili guided us down the cobblestone streets to the center of Ohrid, where it was time for lunch.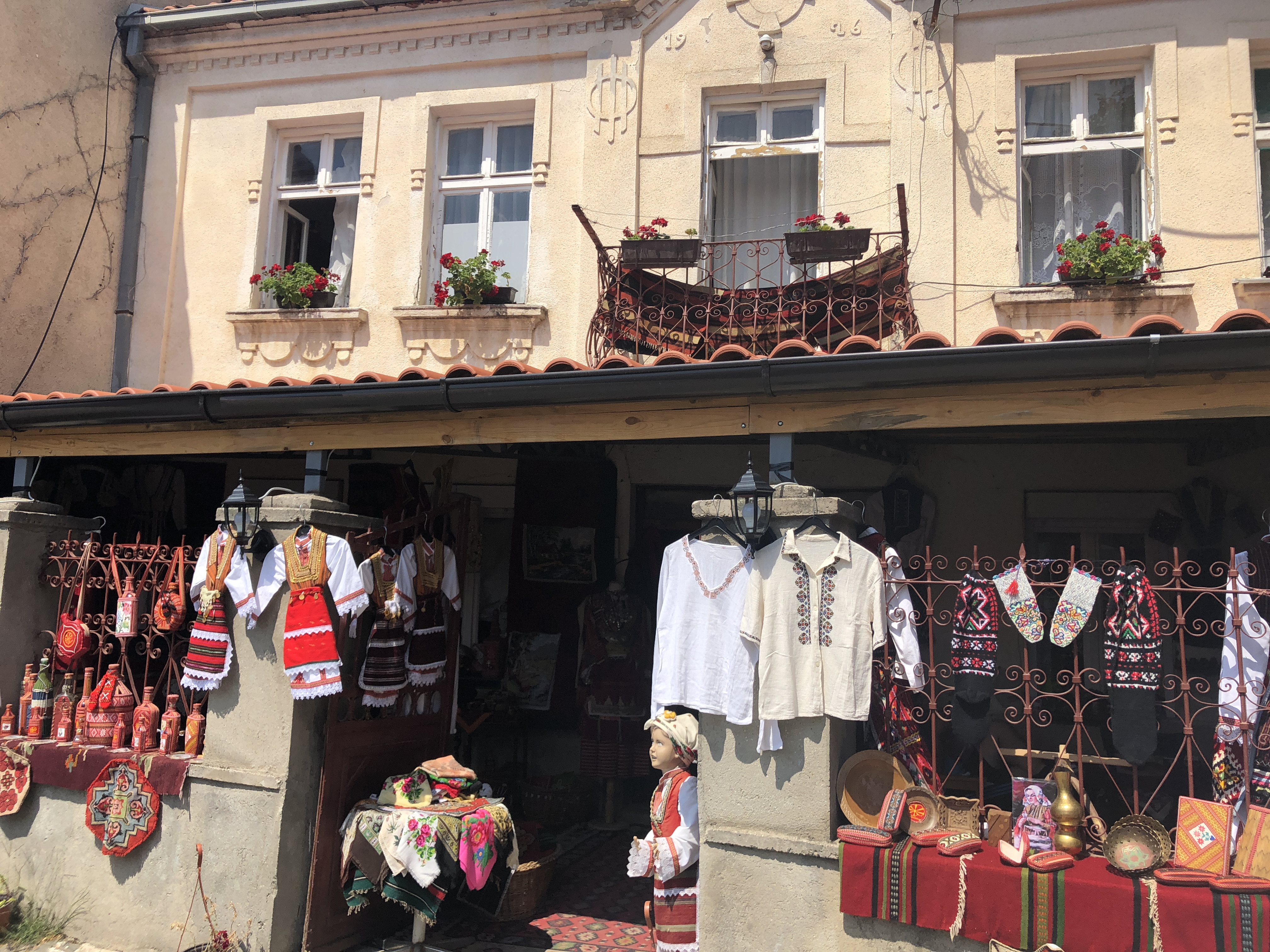 Lunch turned out to be not the most interesting meal I've had in my life. We'd decided to go with the group lunch, as we believed it would be a faster option than getting something ourselves, but the food was not too interesting. If I were to do this excursion again, I'd probably skip the group lunch and spend my time finding something else on my own.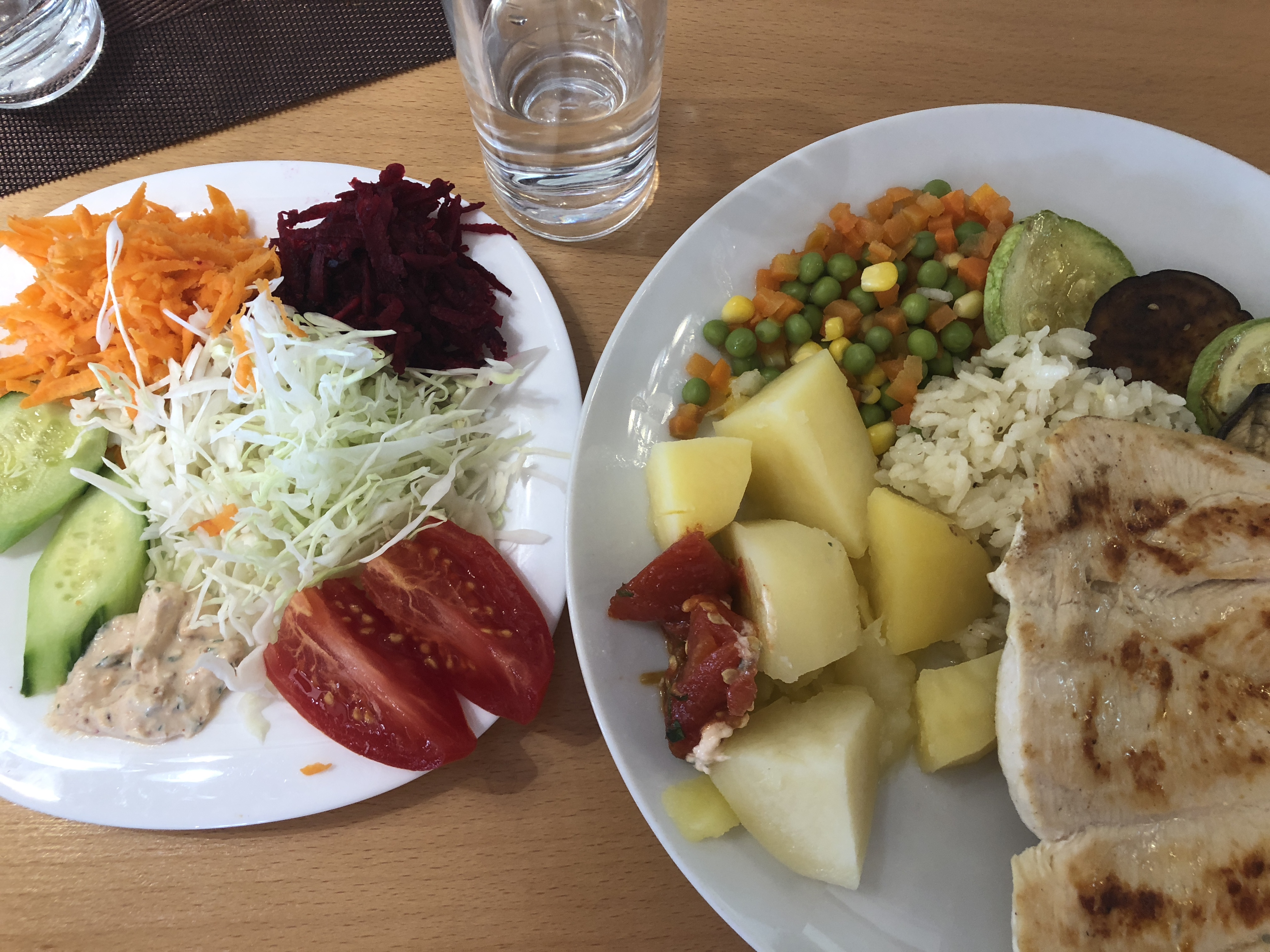 After lunch we had a couple of minutes to ourselves, which we spent flying our drone, trying to capture some of Ohrids beauty.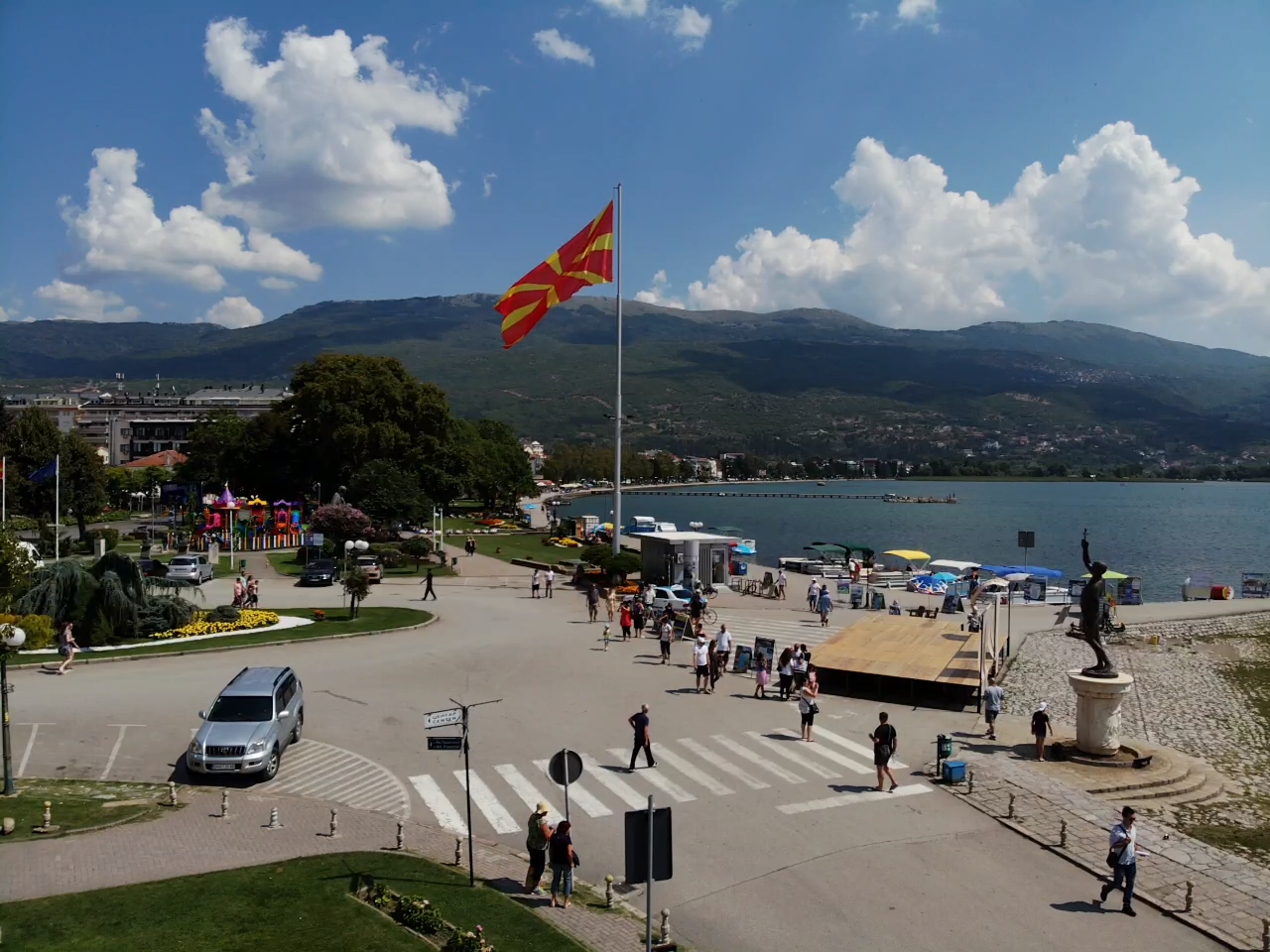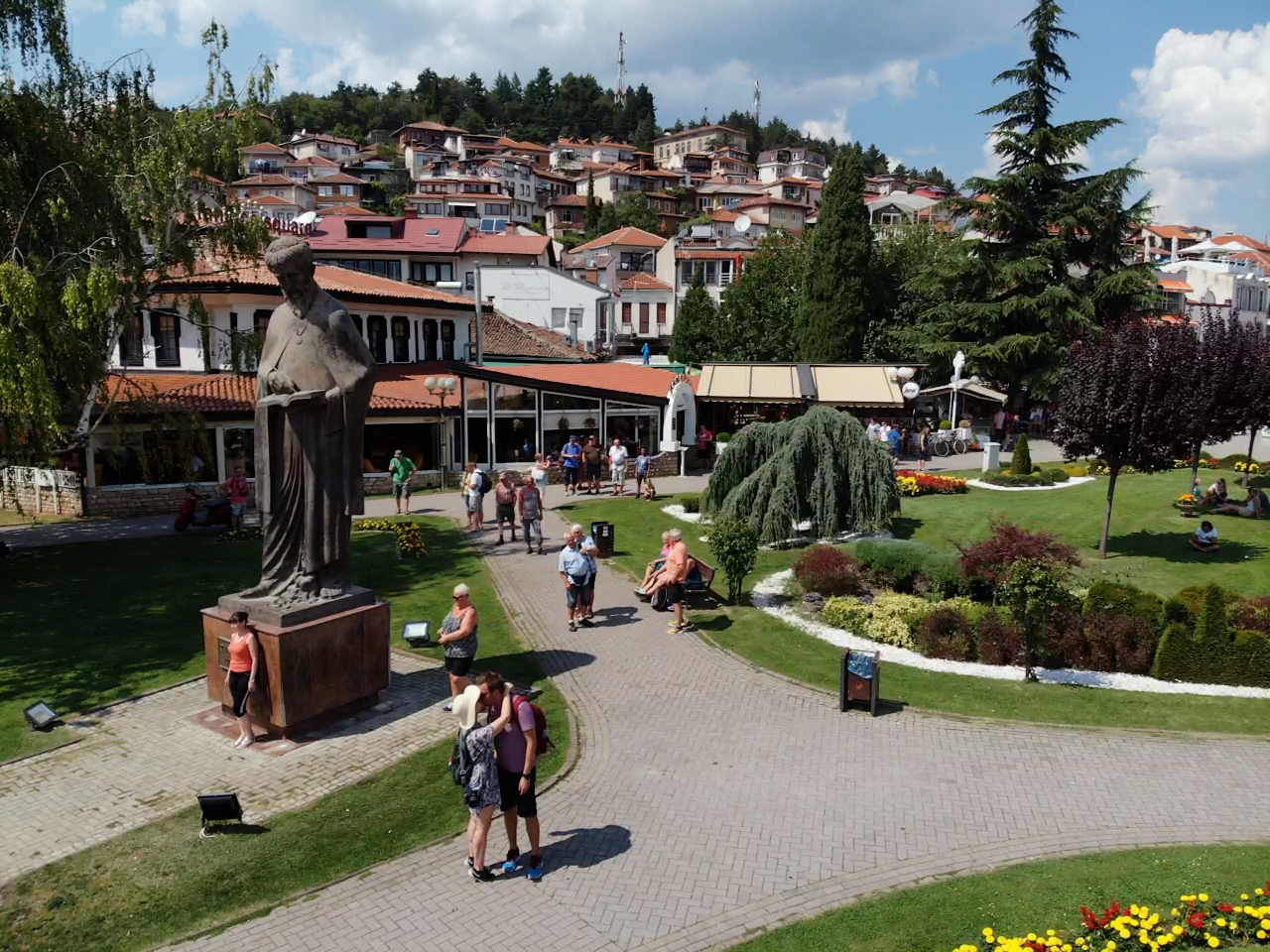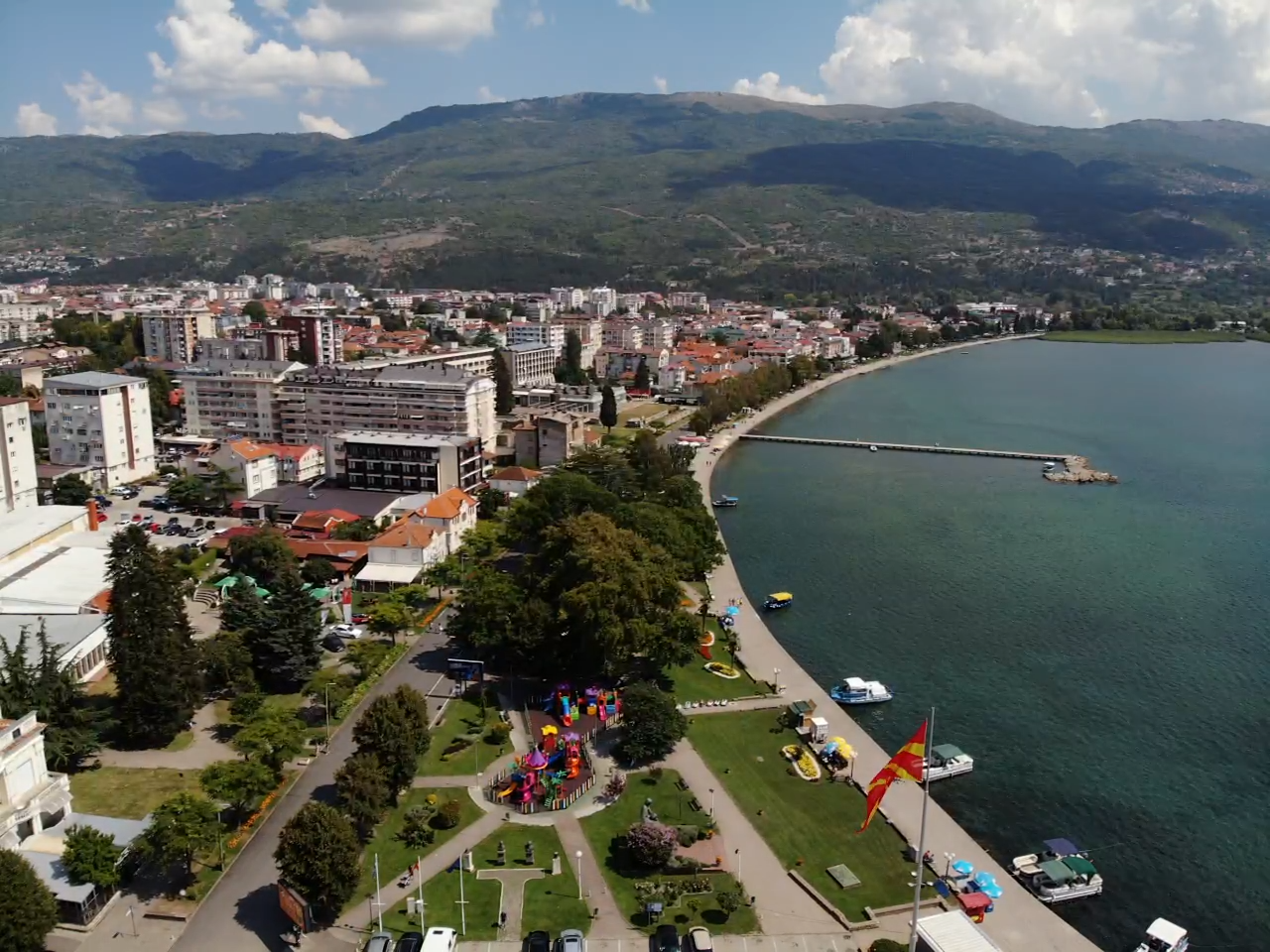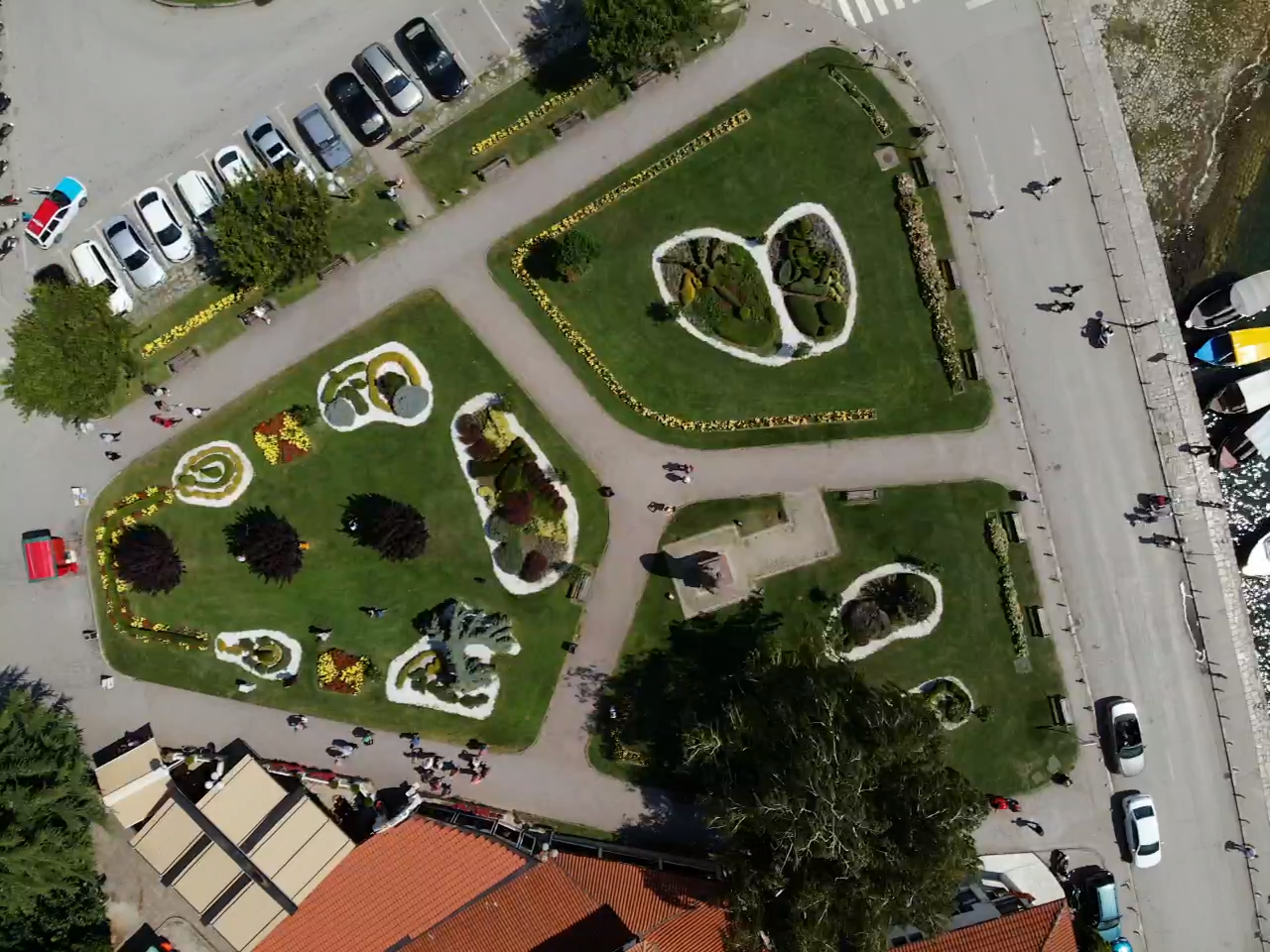 Then came the part of the excursion which was by far my favourite; a boat ride out on the amazing Lake Ohrid. The water was so warm, with the most amazing colour tone to it. We'd seen several men dressed up in navy suits and captain hats along the shore while drone-ing, but our captain turned out to be a man dressed in normal clothes. Which was just as well, I presume.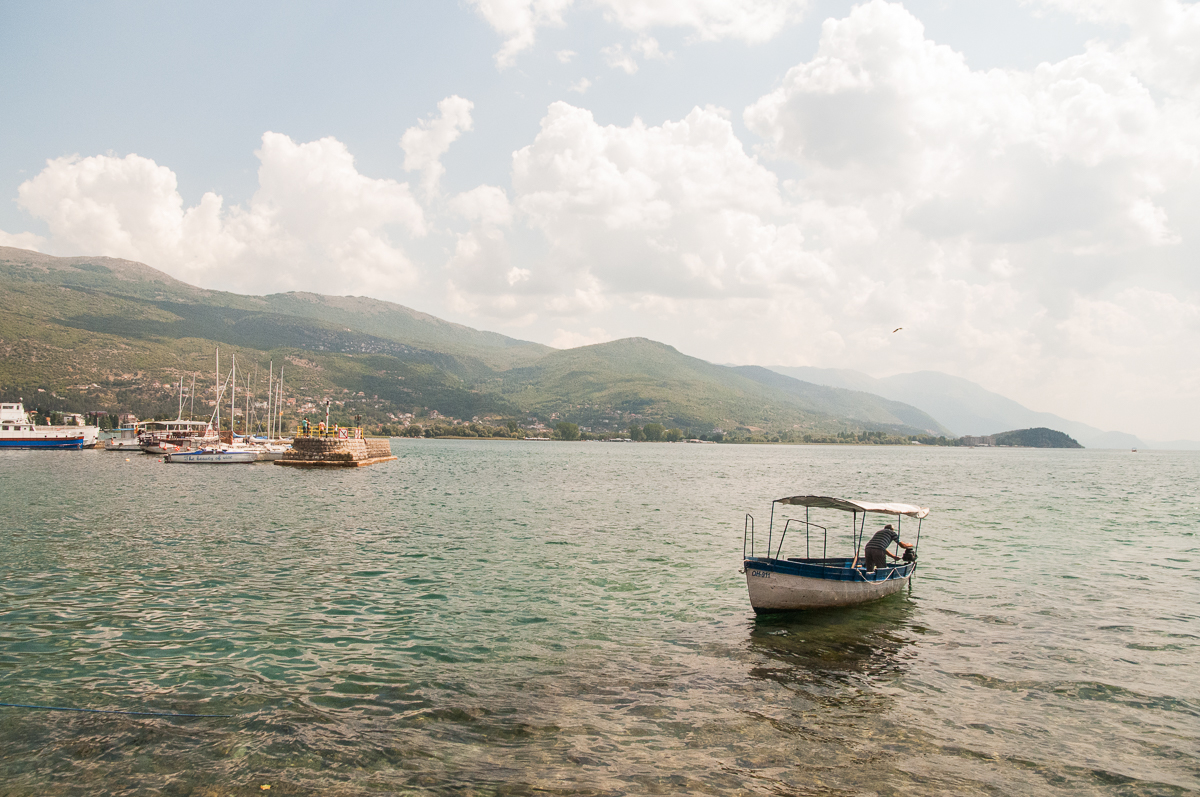 I have no idea how long we spent out on Lake Ohrid, if it was 15 minutes or an hour, I was too busy taking photos, touching the water, and casually daydreaming of "accidentally" falling off the boat and into the lake for a swim.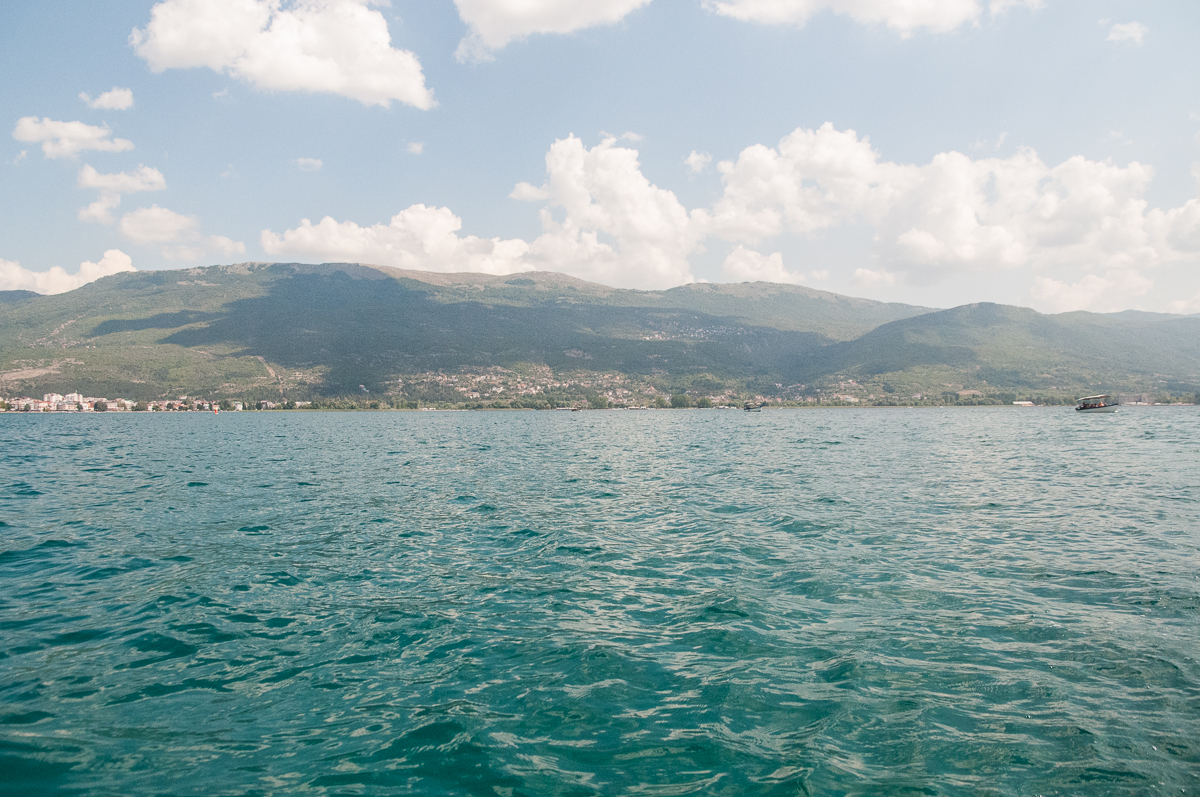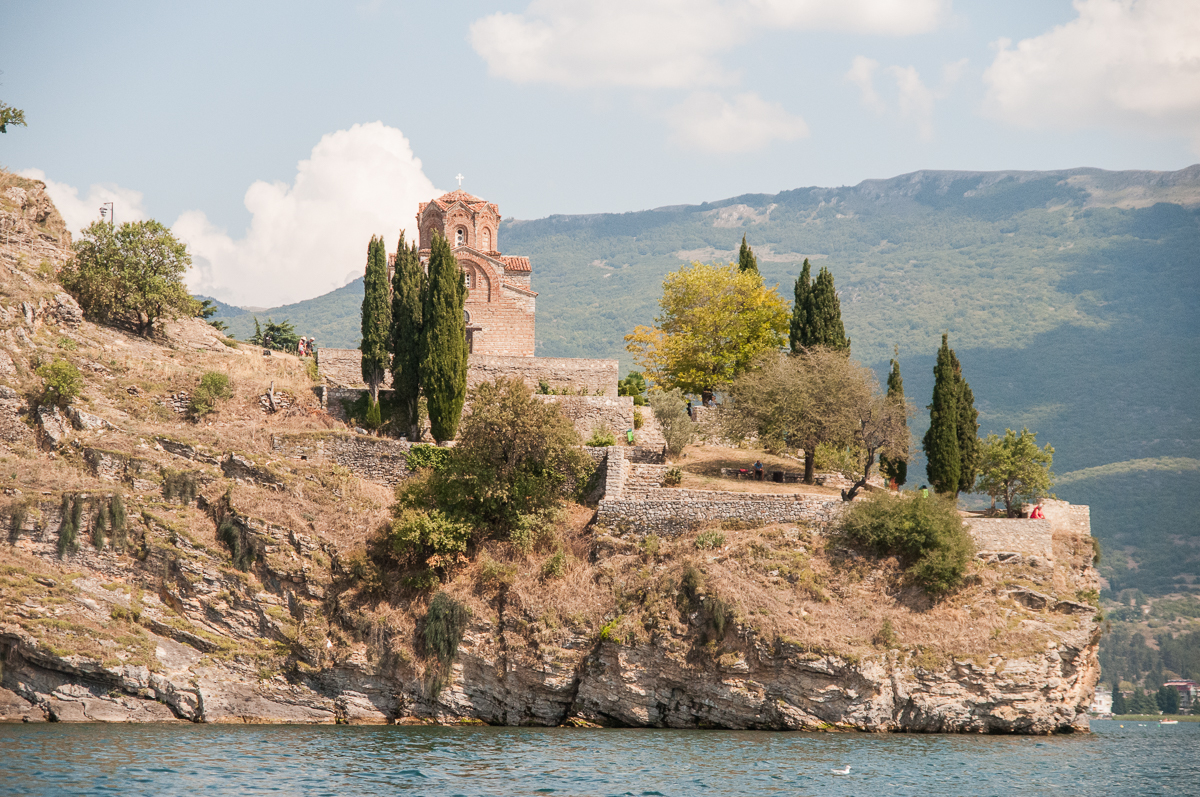 Ohrid was an absolutely stunning place, well worth visiting, and I definitely would like to go back to explore and see more of it (and I'll definitely make sure that I'll get to go for a swim in the lake this time).
---