Busy, colourful streets, the sound of prayers going off from several mosques at once, the tempting smell of fresh spices and food cooking, and loads of other, less pleasant smells. Marrakech was just as amazing and confusing as I'd expected it to be.

Marrakech has been high up on my "places I need to visit"-list for ages. It just seemed so busy, so colourful and so different to the grey Oslo in winter. Back in November, when we had two weeks of touring Morocco, we actually ended up visiting Marrakech twice. This was a result of it being the most logic use of public transport for our itinerary. Not only did this mean we had the time to stay at more than one amazing riad, but we also ended up with more time to explore this magical city than we first thought.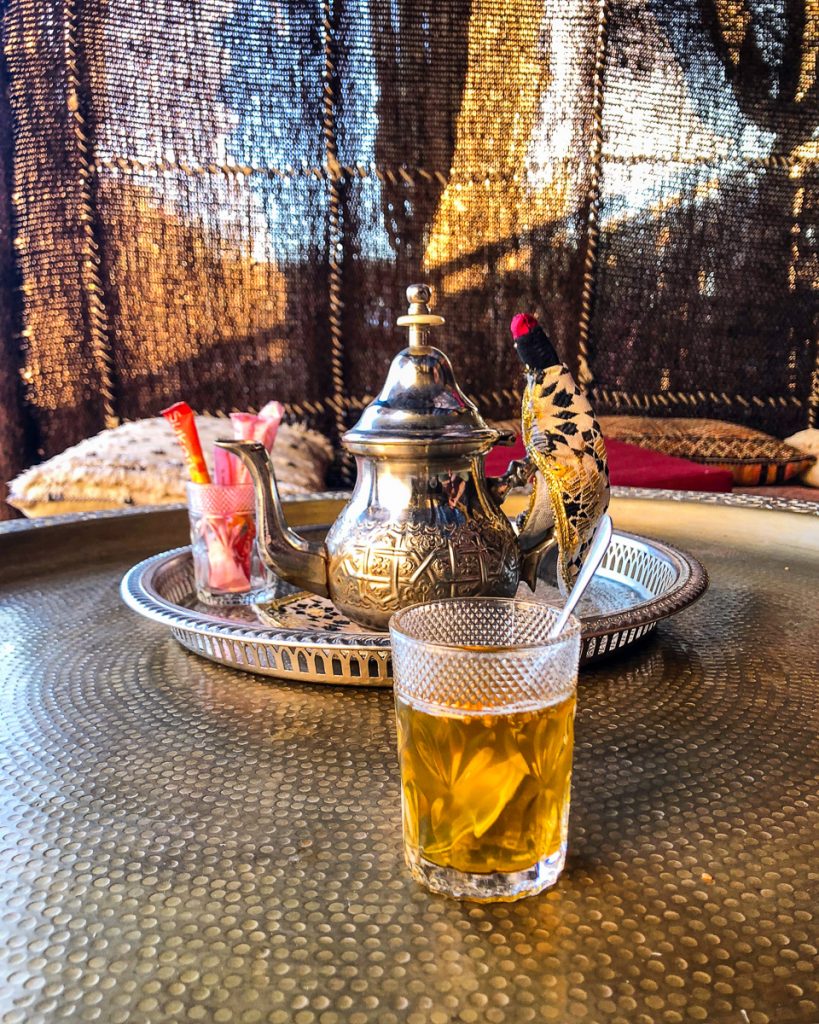 While on the way to Marrakech from Agadir, I couldn't help myself from staring out the windows, absolutely mesmerized by the majestic Atlas mountains that I could see in the distance. Having more time exploring those mountains is definitely something I'm adding to my list of things I want to do.

We'd booked ourself two nights at Riad Maud, a riad located very central in Marrakech. Before our departure for Marrakech, Thomas asked me where I wanted to stay while visiting the city, and my response was "as long as we get to try a few riads, I'm happy". I'd never stayed in a riad before, obviously, as it's a very typical Moroccan kind of lodging.
9 things to see/do in Marrakech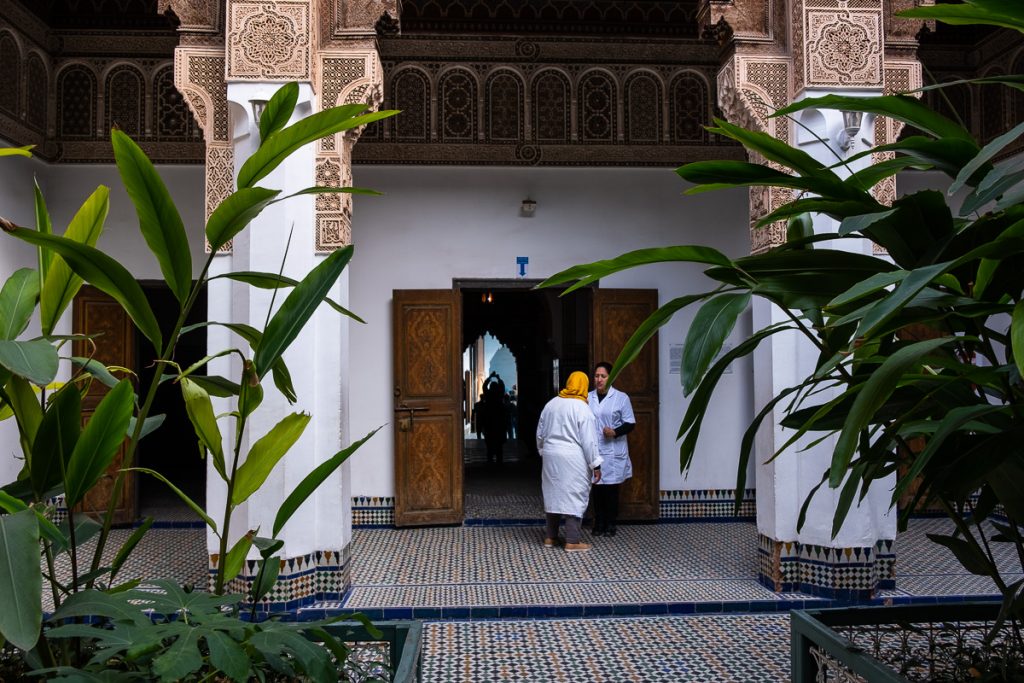 Entrance fee: 8 USD / 68 NOK
Opening hours: 09:00-17:00

A beautiful palace surrounded by gardens, built at the end of the 19th Century. Beautiful tiles, a lush garden and an open backyard with a fountain, Bahia Palace is well worth a visit.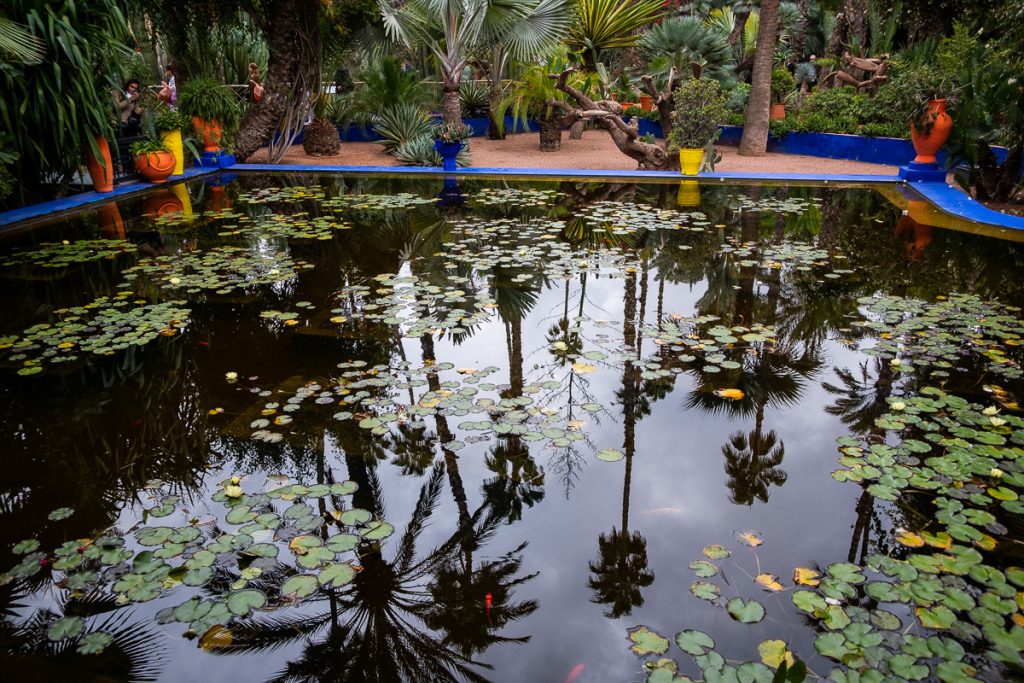 Entrance fee:
Garden: 70 dh (7 USD / 62 NOK)
Museum: 30 dh (3 USD / 26 NOK)

The painter Jaques Majorelle spent over 40 years making Jardin de Majorelle. The result is a gorgeous green garden, with loads of colours and contrasts. An oasis you can enjoy through the lens of your camera, or just while breathing and enjoying how quiet it is compared to a lot of the busier places in Marrakech.

In Majorelle Garden you can also find a Berber museum and a museum for YSL, Yves Saint Laurent, who restored the garden together with Pierre Bergé in the 1980's.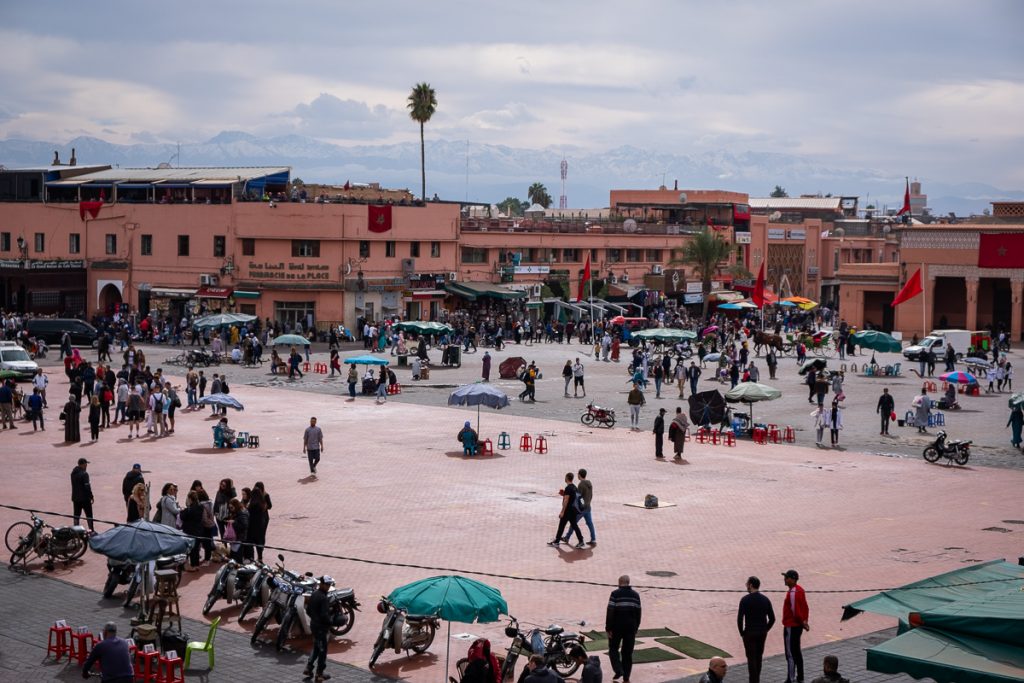 The big square of Jemaa el Fnaa is the most important place in Marrakech. During the day it'll be crowded with tourists, people selling things such as fresh pressed orange juice and water and snakes and monkeys used as props for posing in pictures with tourists (for money, please do not participate in this, don't support animal cruelty while traveling).
The square has several cafés with rooftops, perfect if you want to look at the people but avoid the noise or crowds. From Jemaa el Fnaa you'll quickly find yourself in the medina, in which you can get lost in, and go shopping or just looking, for hours.

4. Get lost in the medina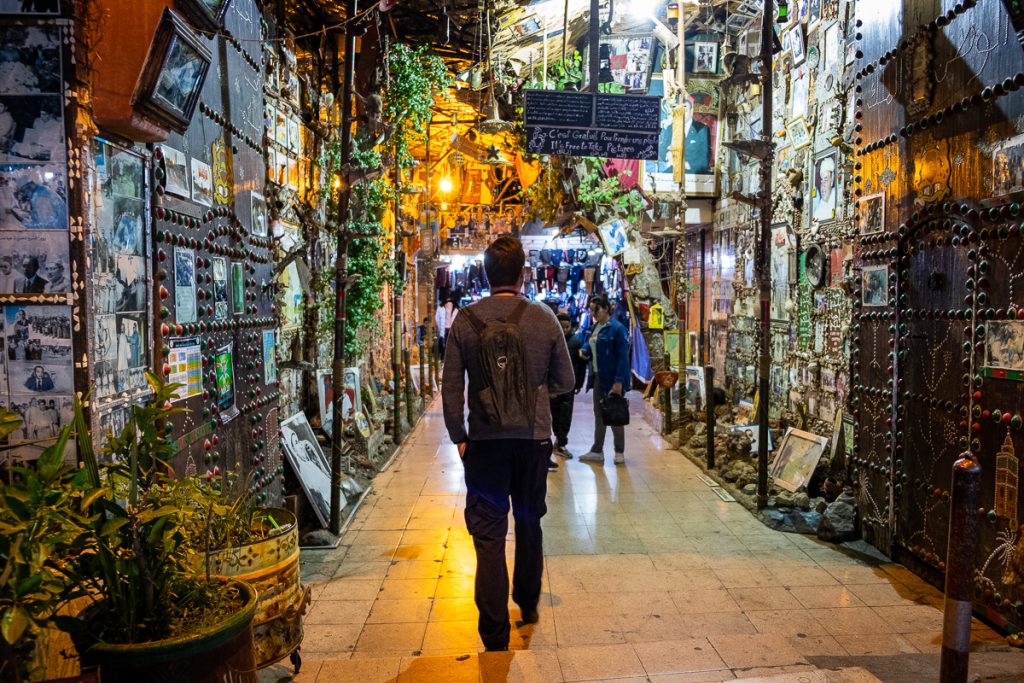 If you've been to Marrakech, but did not get lost in the medina, did you really visit Marrakech? This is one of the busiest, craziest, smelliest and most exciting places I've visited. Watch out for motorbikes, donkeys, people, people wanting to sell you things (don't forget to haggle!) and pickpockets.

The medina is filled with colourful spices, beautiful lamps glimmering in all different sizes, handmade carpets and pashmina scarves. Nothing will have a set price, so you will have to ask them to name their price. Don't worry – they will definitely try to overcharge you! Haggling is something that's both necessarily and expected.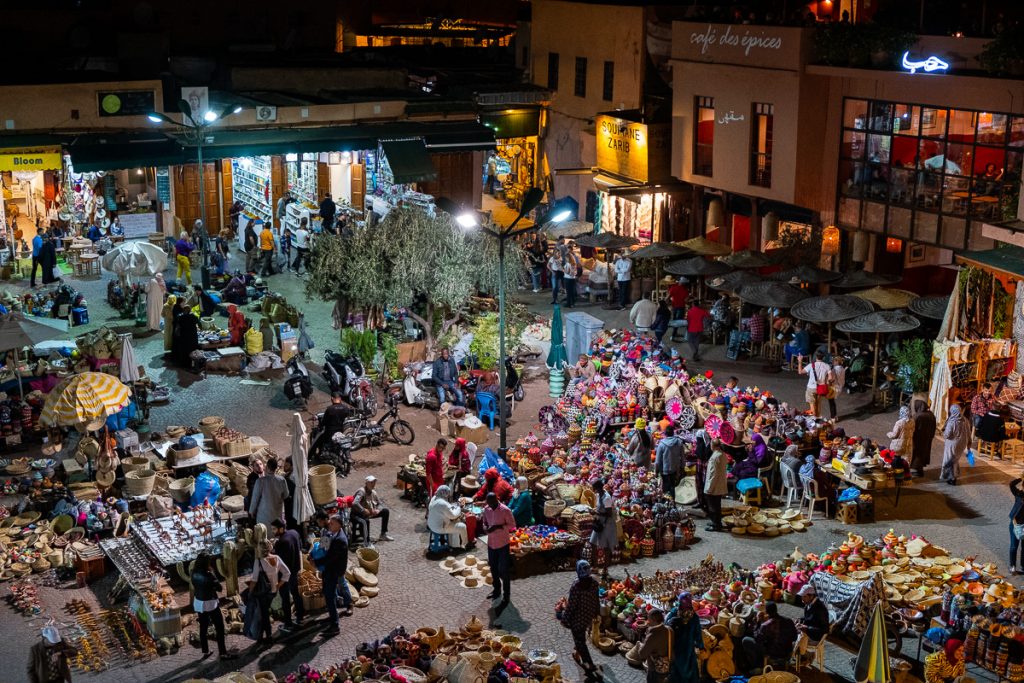 Personally I'm not a big fan of haggling, as a stiff, awkward Norwegian I prefer price tags with a set price. Thomas, however, had the time of his life haggling both in the medina and before getting in a taxi. So either bring a Thomas, or get your haggle-gameface on!

Food and drink:
This is where I had both my first tagine (a typical Moroccan dish, prepared in a special pot with cover, both made of clay, usually containing some sort of meat, vegetables and egg), and my first fresh pressed orange juice. Both were absolutely delicious! Henna Art Café was located really close to our first riad, with both a charming balcony if you want to eat outside, or a lovely decorated place inside. With loads to look at, and nice Moroccan food which won't break your bank, Henna Art Café is a wonderful spot for a lunch, or just for a juice between your adventures in Marrakech.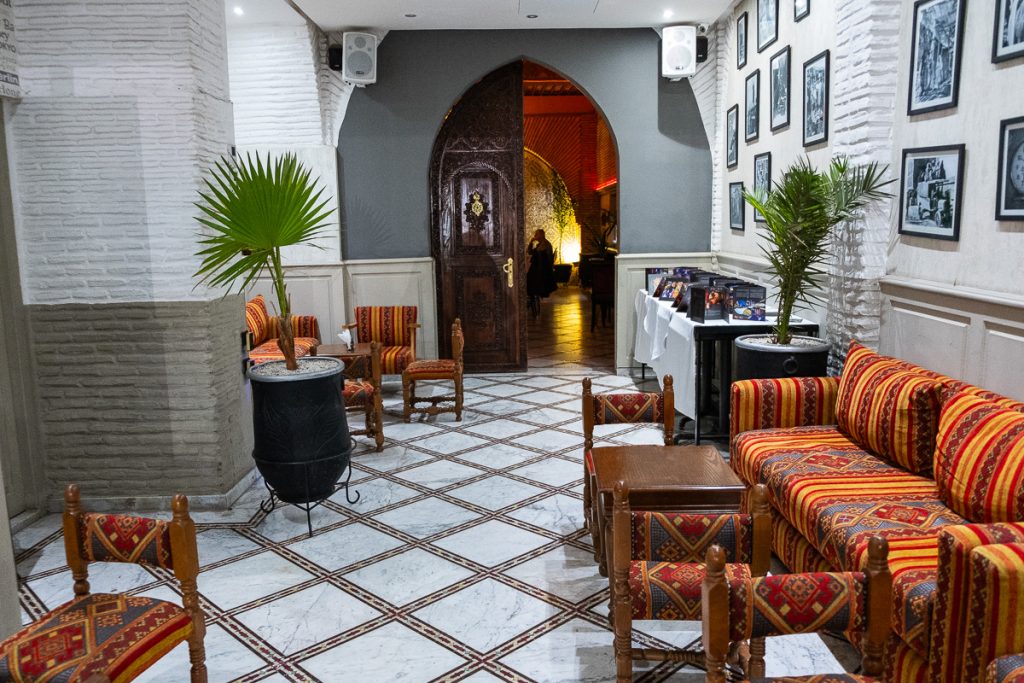 "Do you want something to drink? A beer, or maybe wine?"

In Morocco, alcohol is not that easy to come by. Which is only natural, being a muslim country. I don't mind not having a drink, but sometimes if you have a good meal a glass of wine can be nice. Or a glass of wine as you sum up your day. Anyways, after a lot of mint tea and orange juice, the man asking had me at "wine", as we crossed Djema El Fnaa.
This is both a riad hotel, a restaurant and a rooftop bar. With nice cushions to sit on, a nice view and the fact that the bar is located on the 7th story, this place is like a small oasis where you can relax after a busy day. Perfect!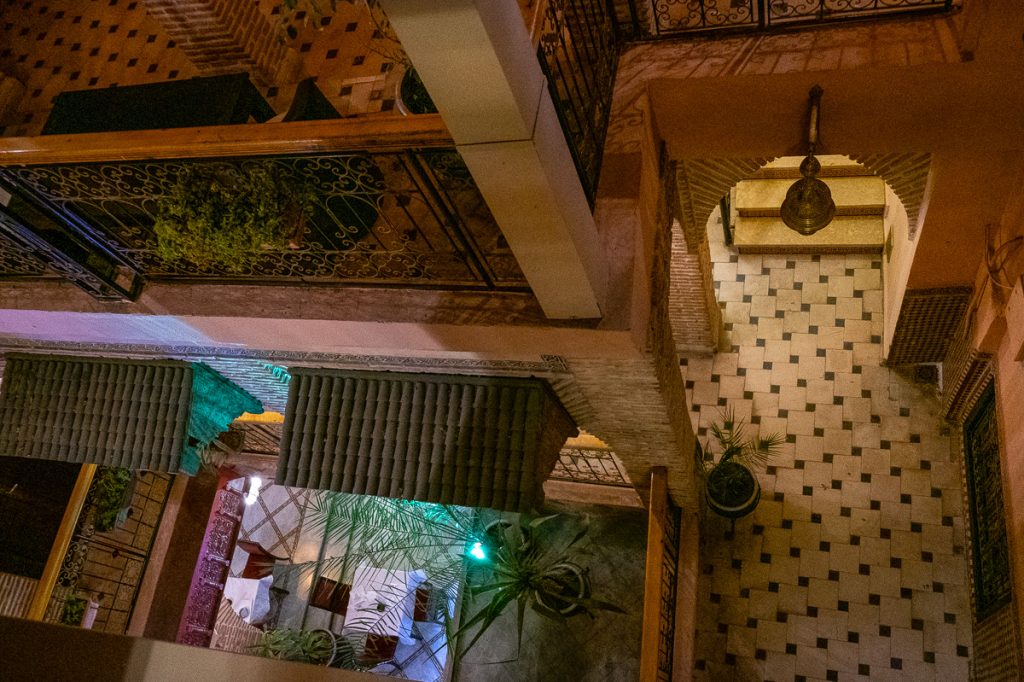 Dar Moha was a restaurant I'd read about, and both the food and location looked amazing. At our first visit we'd reserved a table for dinner, however, the set menu they had at dinner time were a bit out of our budgets, so we skipped it. Second time we headed back to Marrakech we found ourselves living just next door to Dar Moha, and so we ended up there for lunch.
And what a place! The area itself was a bit like a riad, like a small oasis behind heavy doors, sheltered from the more busy street outside. A swimming pool, live music and friendly staff greeted us, and food arrived on the table. We even ended up having a sneaky glass of wine with our lunch.

I could easily have recommend this place just for their food or for the location/service, so the fact that you get both is just. Wow. Definitely visit!

A place to sleep: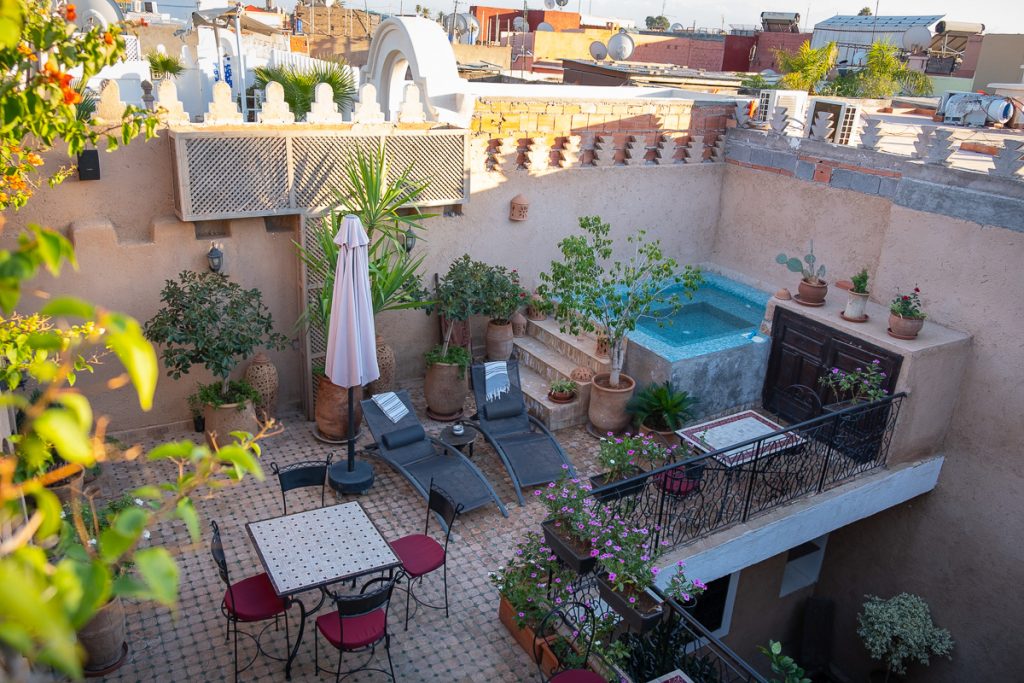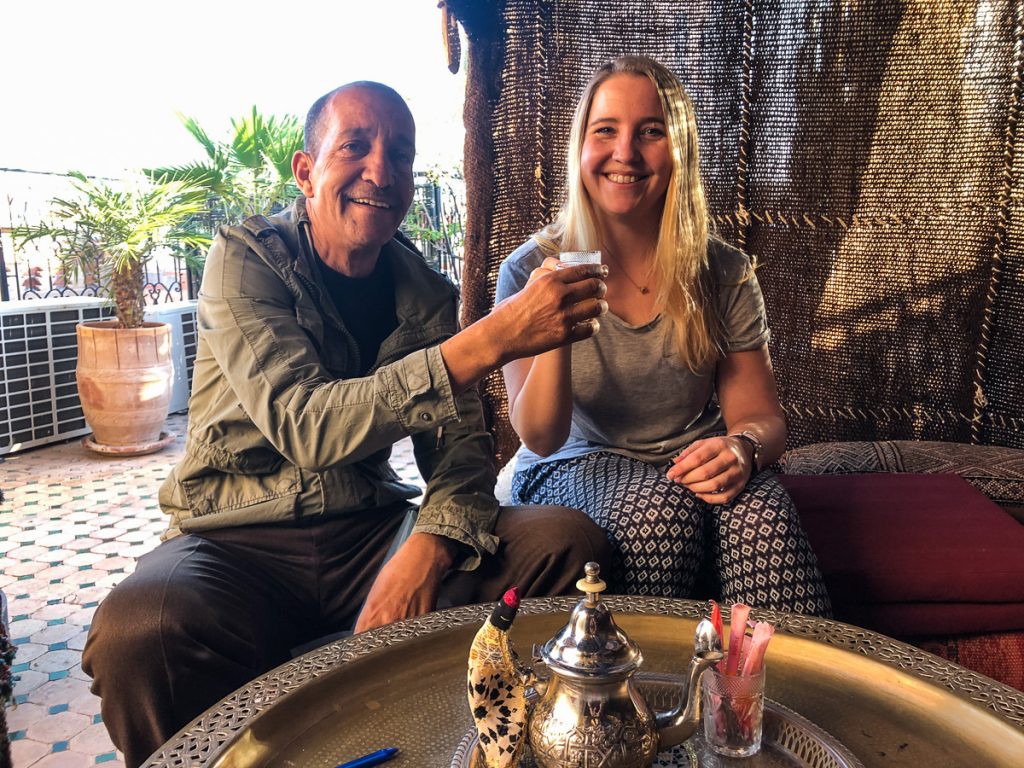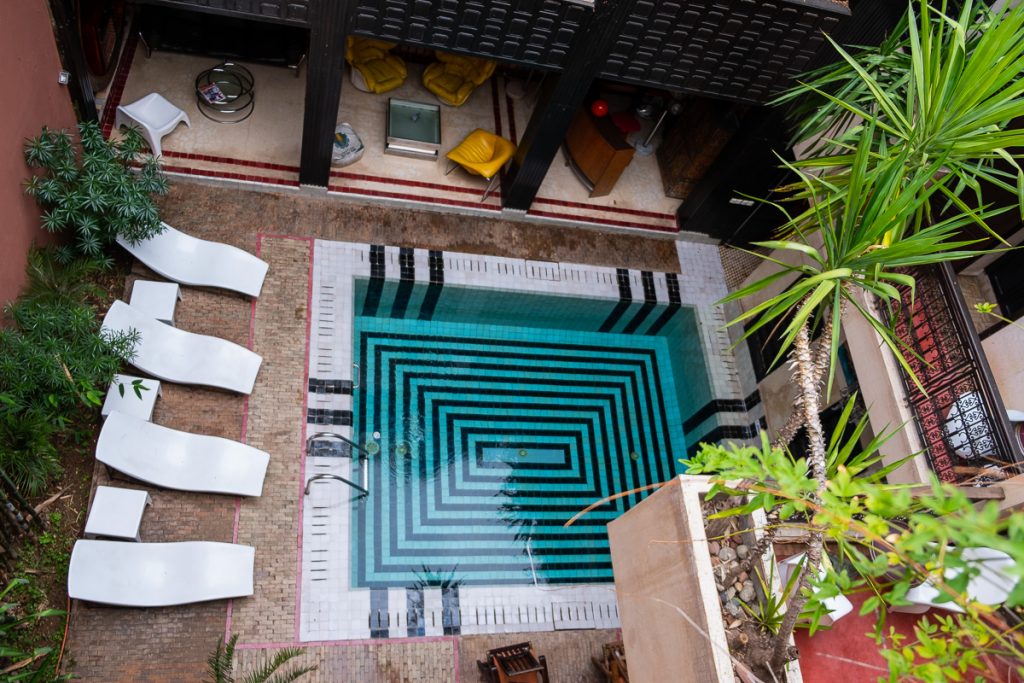 Both gorgeous riads with friendly staff, great Moroccan tea, central placement near Djema el Fnaa and the medina.

As an extra bonus,
Marrakech is a great place to book your Sahara desert tour, or to hop on a bus or get on a train to visit loads of other amazing Moroccan cities, even for day trips, such as Essaouira or Agadir. In my blog post "14 days in Morocco" you can read more about our itinerary and trip in general.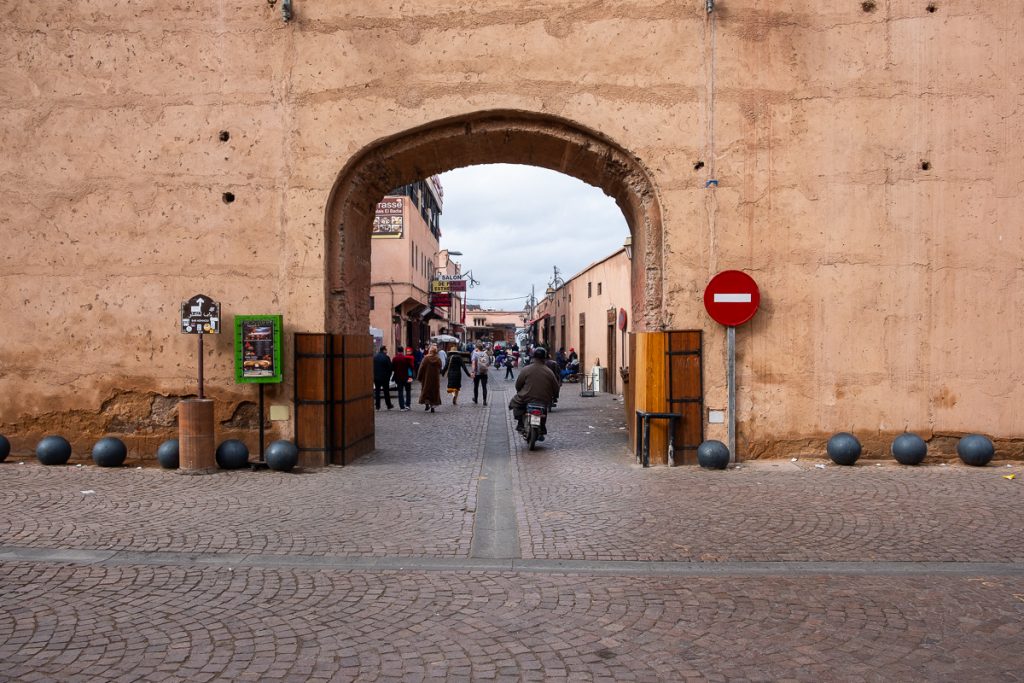 Have you been to Marrakech, or anywhere else in Morocco?
---