Milano.
Even just the name has a certain "swung" to it, I think. There's like a promise of a little extra luxury, of shopping bags from expensive brands and Fashion Week.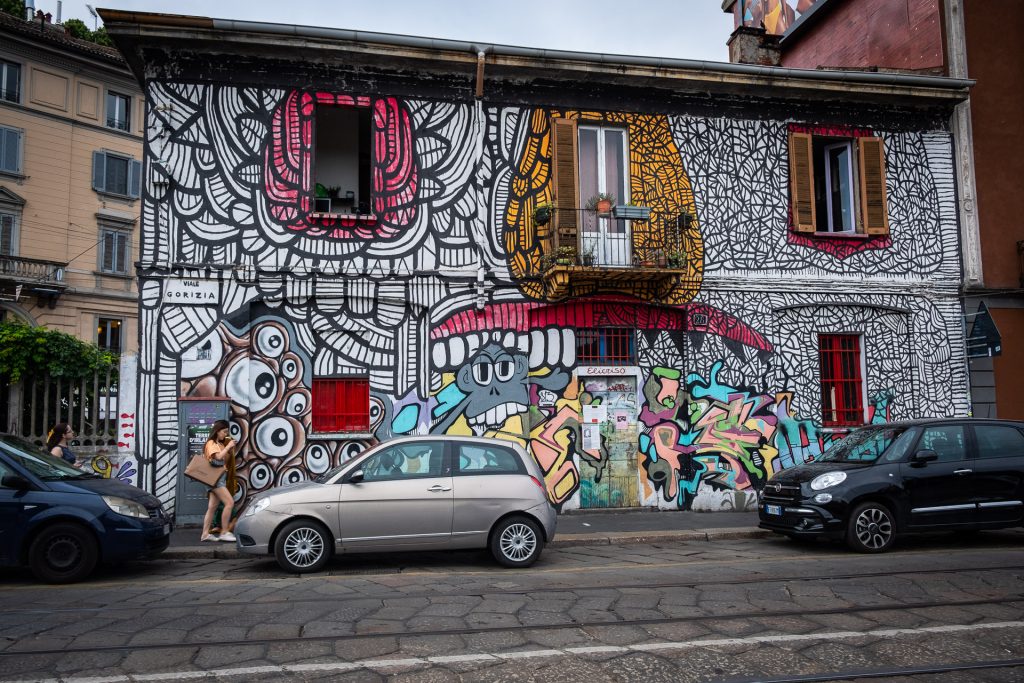 When I visited Milan earlier this summer, it was however on a rather tight budget, so there was not so much promises of luxury as there was of… budgeting. Luckily, there's definitely a lot to see and do in Milan even on a smaller budget.

Here's 9 budget friendly ideas of things you can do in Milan:

1. Participate in a free walking tour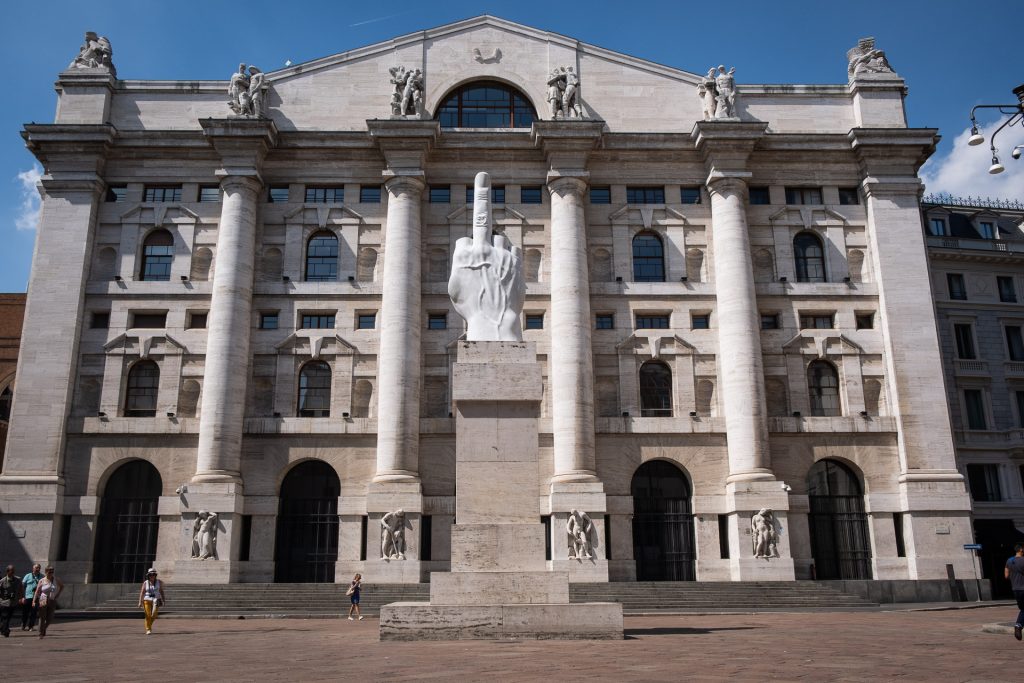 A free walking tour is a good start to a new city. This way you'll get to see different parts of the city, and learn a bit about its history. You'll get the time to grab a few photos, and can mark off on your map where the places you're interested in is located, so that you can easily get back later on your own if you want to.
In Milan I went with the rather new company Follow Mi Around, and I had a blast. A free walking tour is also a great way to get in contact with other people traveling solo as well – from my experience both in London and now Milan it's a really easy way to get in touch with people, as you're walking in a group, and there's time between the attractions to talk.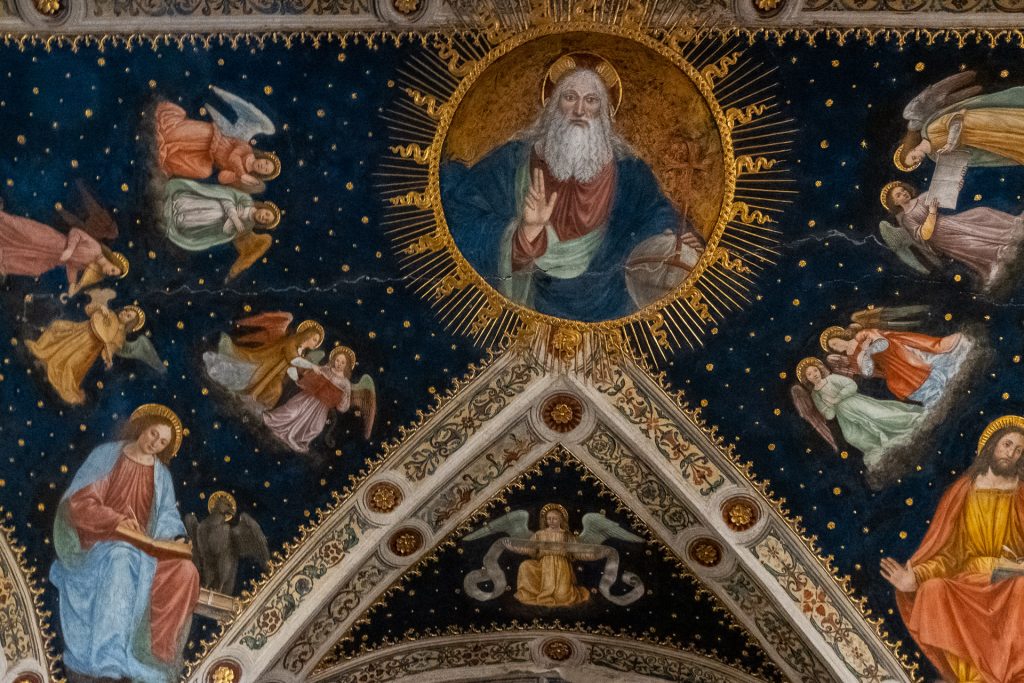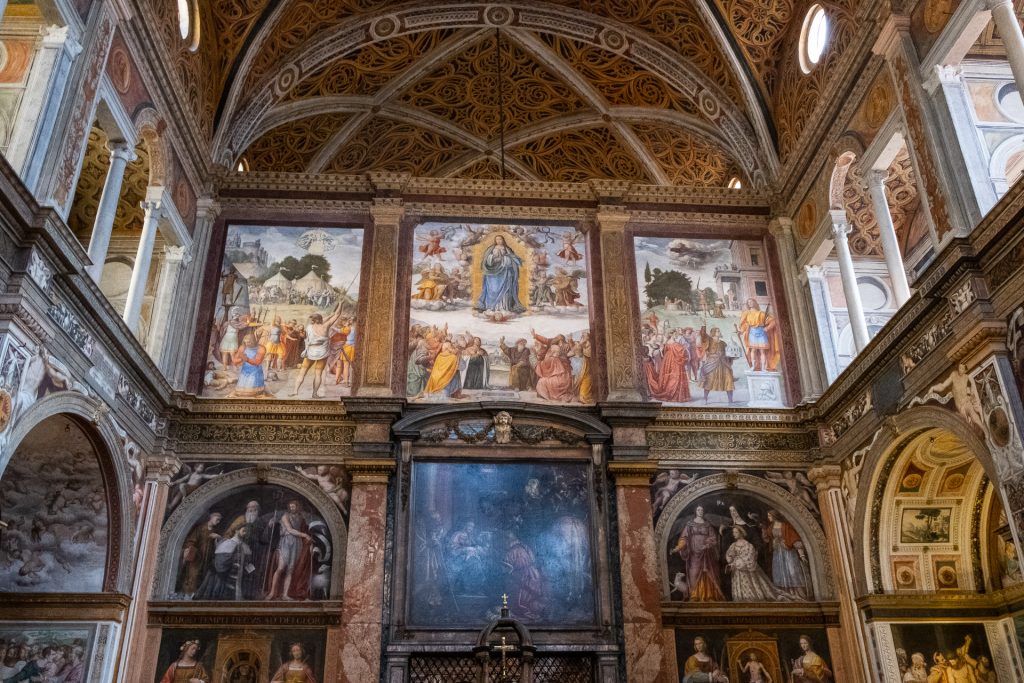 At the end of the free walking tour it's common to give the guide some tips. This can be anything really, depending on your budget and if the guide did a good job or not. I have no idea what others gave (I saw people giving both coins and bills), but I gave 5 Euro.


2. Go to Stazione Centrale.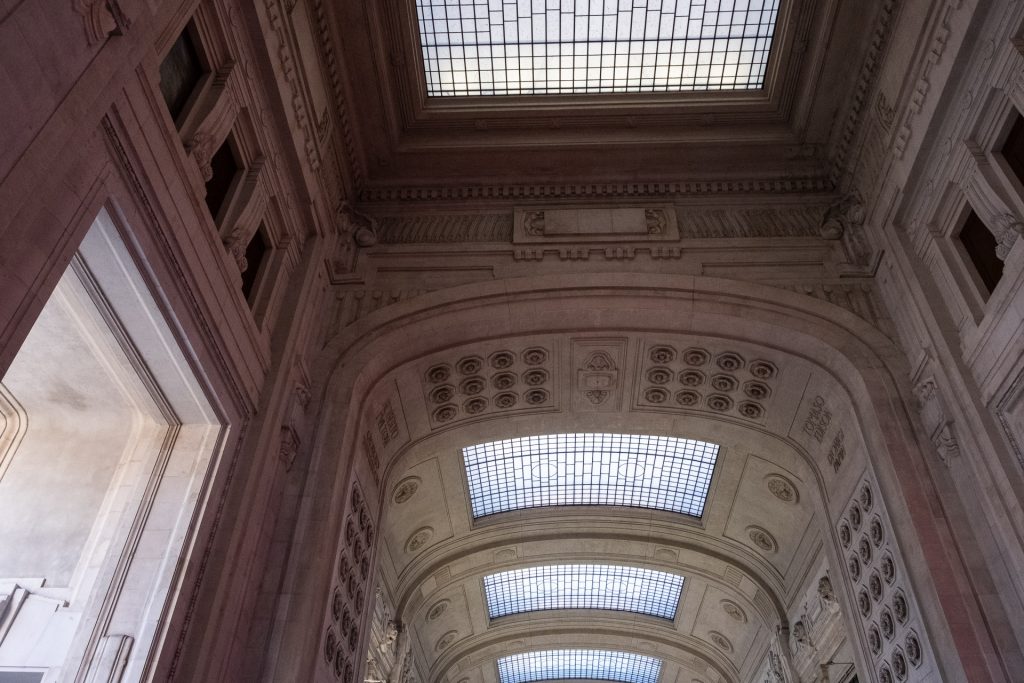 Not only is this train station great for finding public transport to a lot of different places near Milan, the building itself is also really cool. This is actually the largest railway station in all of Europe (by volume), and has more than 120 million passengers yearly.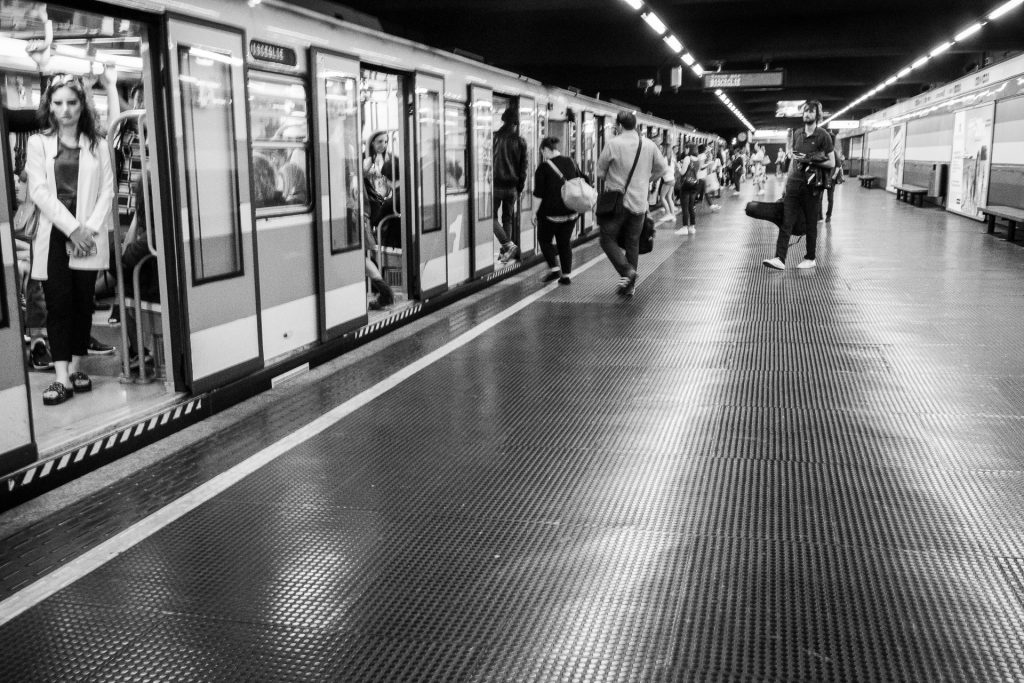 During WWII a hidden track, Binario 21 (platform 21) underneath the actual station was used to deport jews to the concentration camps. I did not know this while visiting Milan, but there's a memorial now at this track, opened in 2013. I will definitely make sure to visit this next time I'm in Milan.


3. Hang out by the canal, Naviglio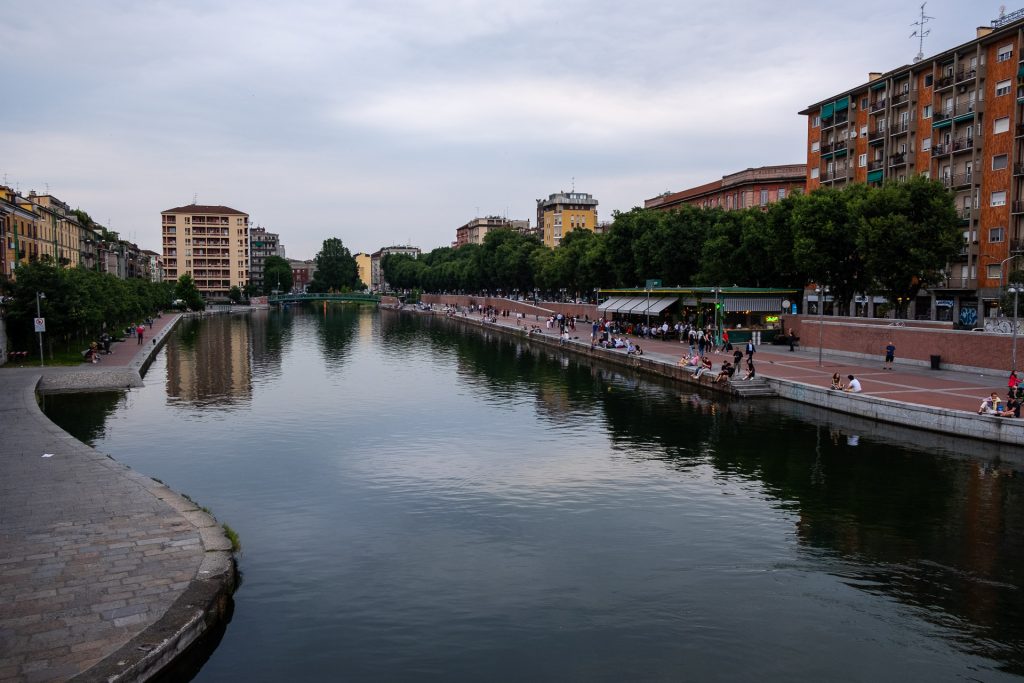 At night time, this area is swarming with life. This is the place to be! You can go bar-hopping, try one of the many places offering aperitivo (usually until 22:00), buy a beer or drink (shoutout to the strong, delicious sangrias!) and enjoy next to the canal, or just walk the streets or people-watch.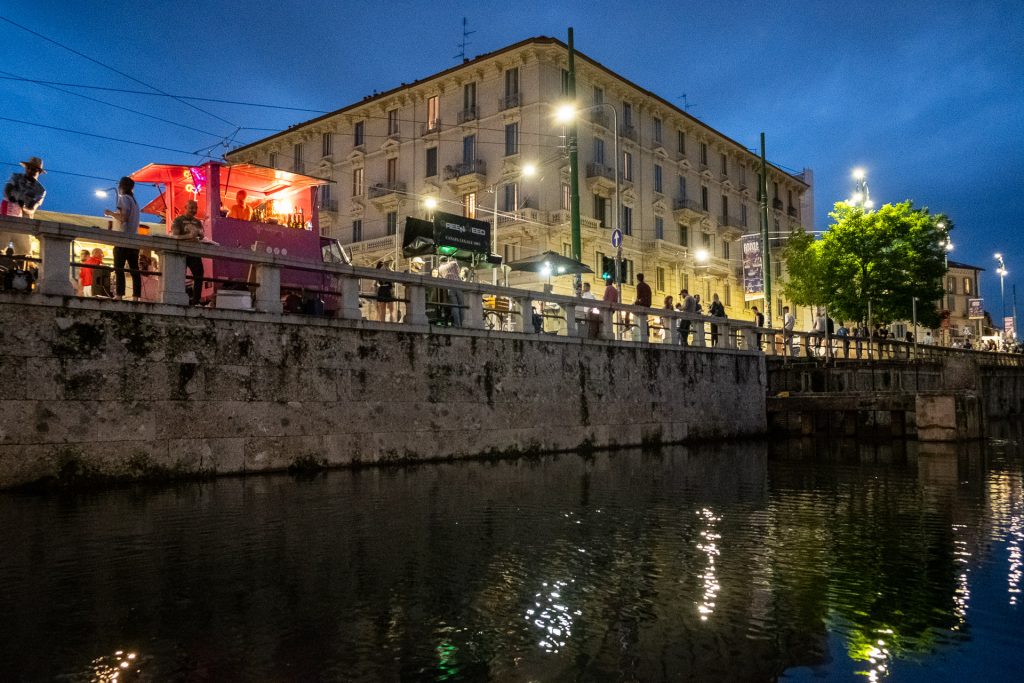 This area is also one of the more arts-sy, so here you can definitely find a gallery or two to pop into, or you can visit a thrift store and find something special to bring with you back home.


4. Walk!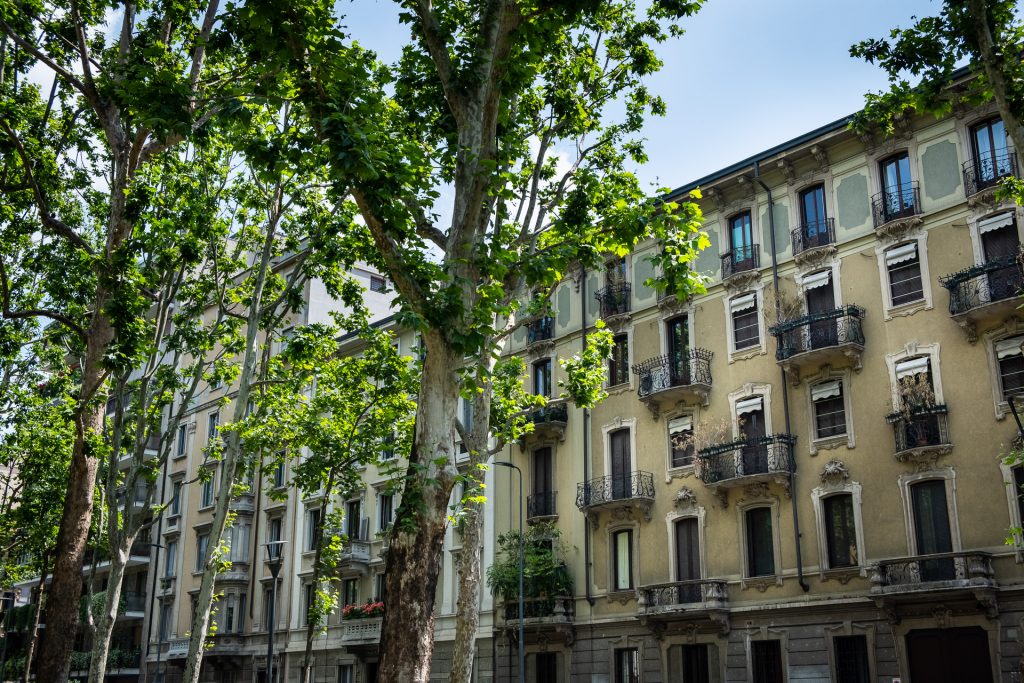 Just roam the streets equipped with camera/phone, and watch all the beautiful buildings, the architecture, the street art, flowers and details, or watch all the people. Milan is beautiful!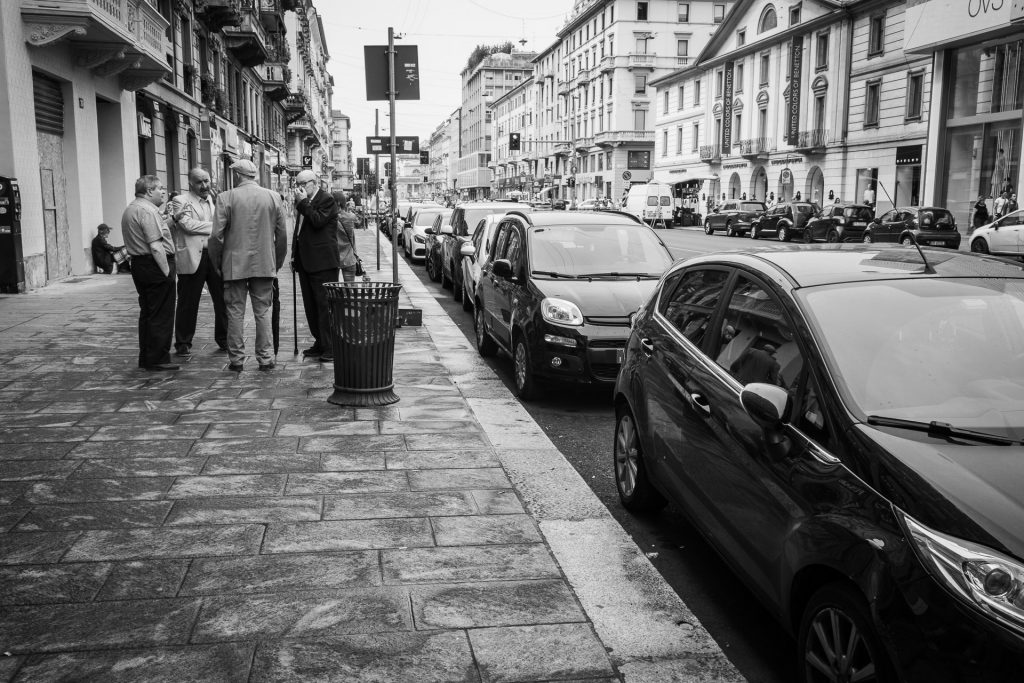 And if your legs get tired the metro system is really good and easy to navigate, so then just jump onto that.
5. Visit Isola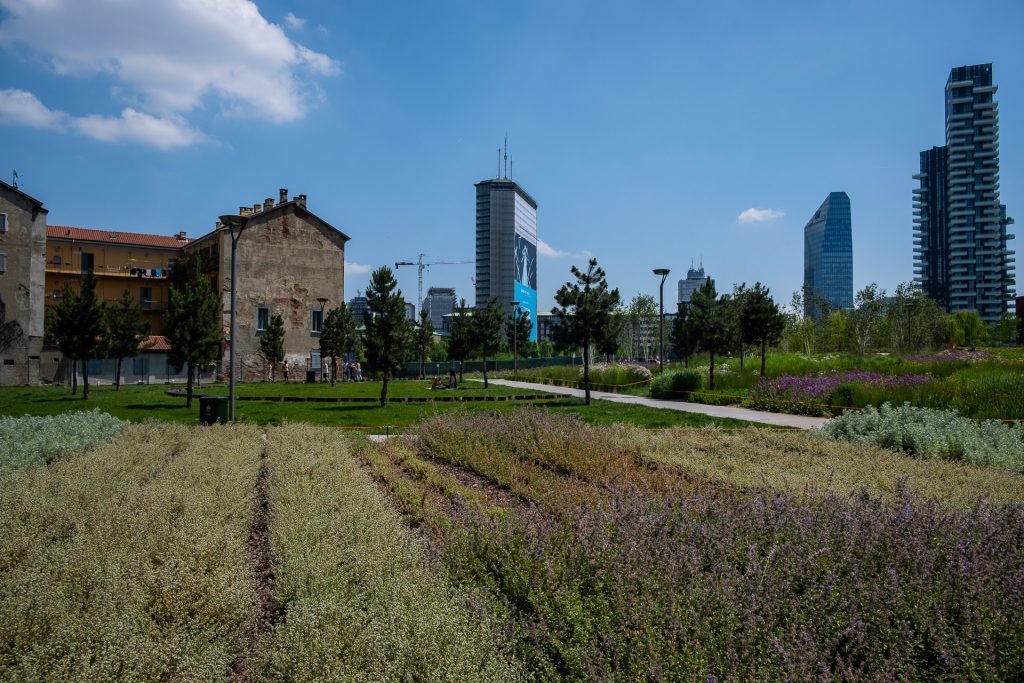 Visit the area of Isola and admire it's architecture, or visit the market.
Isola used to be a part of Milan that was cut off from the rest of Milan, making it isolated, which explains its name. These days it's easily accessible, and has turned from this remote area with factory workers to an area filled with cool architecture, street art, markets and cafés.
I ended up in Isola purely by accident. I was heading towards another part of Milan (which I ended up not having time for, so that will be one for later), and got off at the station Garibaldi. As I left the train, a woman approached me asking if I knew where a building was, which she showed me a picture of. I had no idea where this building was – but now I really wanted to know too, as it looked so cool.
So I simply asked if I could tag along with her in our hunt for this building, and she was more than happy to get company. Long story short, we found the building, she went off on this guided tour she had signed up for, and I strolled in area taking photos.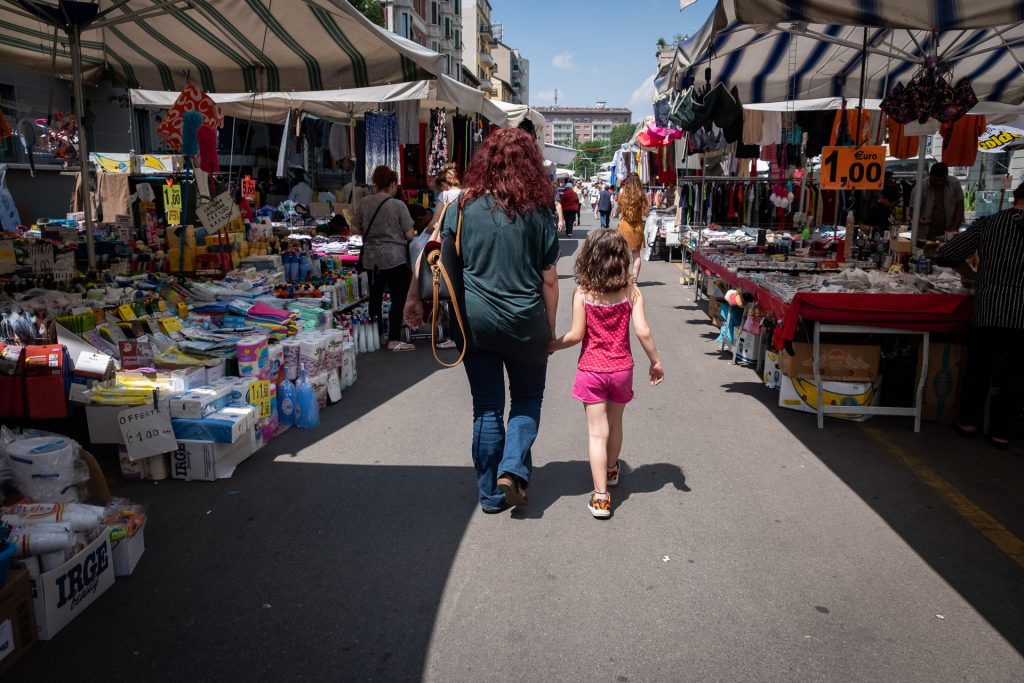 6. Eat and drink!
Obviously you're gonna have to eat and drink something while you're in Milan, and luckily, there's heaps of great food. Everything from expensive meals to street food to aperitivo – I'm sure you'll find something you'll like and within your budget. After my visit I made an entire post about my self-inflicted food coma in Milan you can check out here!


7. Visit the Duomo di Milano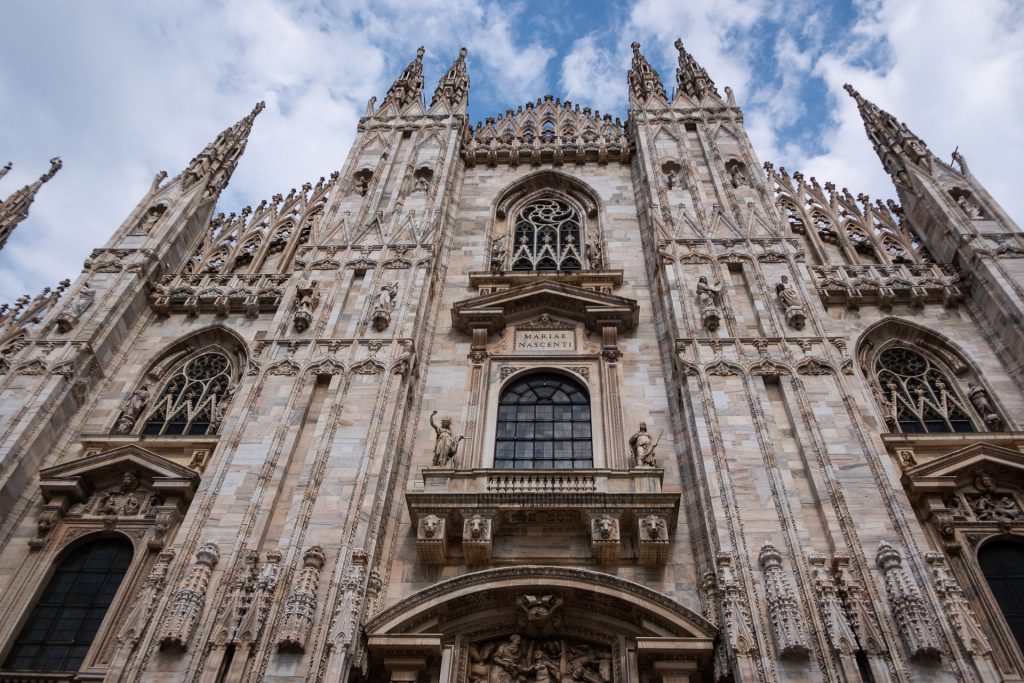 Visiting the Duomo is a must when in Milan. Catch the metro to Duomo, and walk up the steps to see this amazing, huge gothic cathedral. Duomo di Milan was not 100% finished until 1965, and took about six centuries to build. It's the fourth largest cathedral in the world.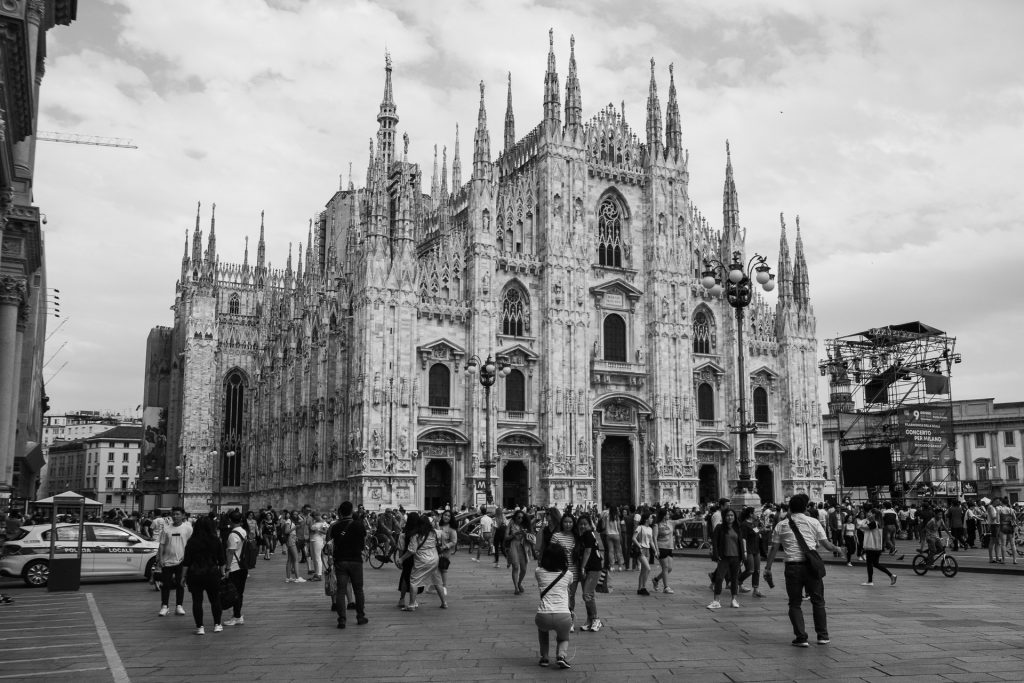 If you want to, you can purchase different tickets which gives you different entries. Personally, I picked the one which allowed me all the way to the roof of the cathedral (don't worry, there's an elevator if a billion steps is not your thing) and also to the inside of the cathedral.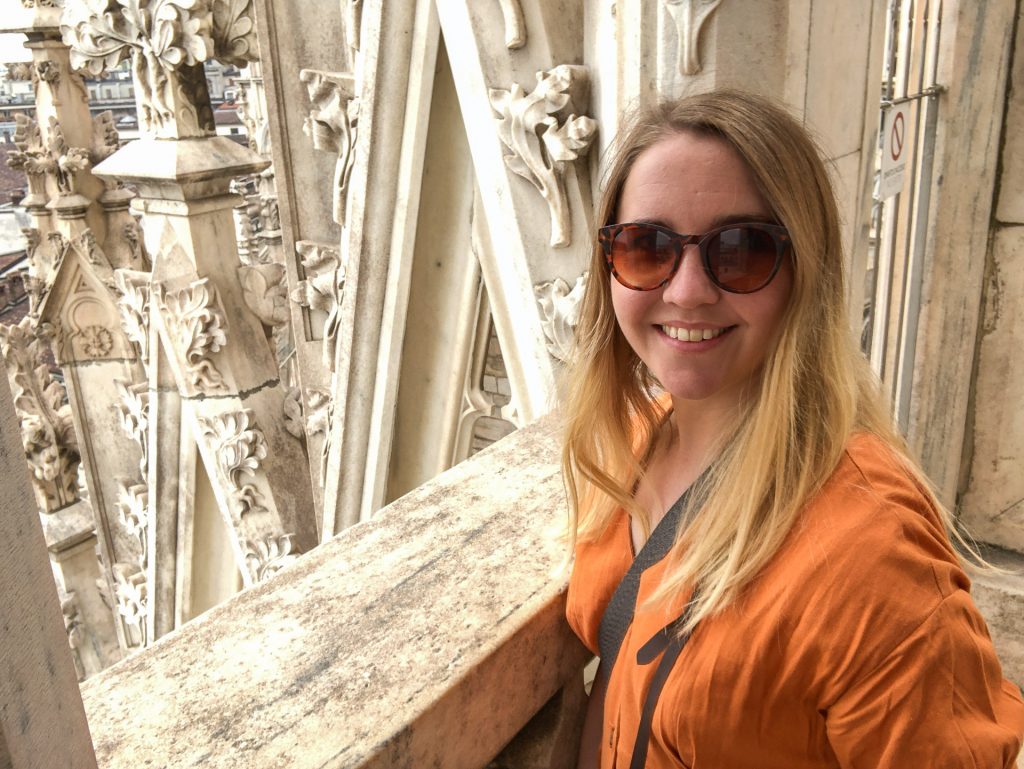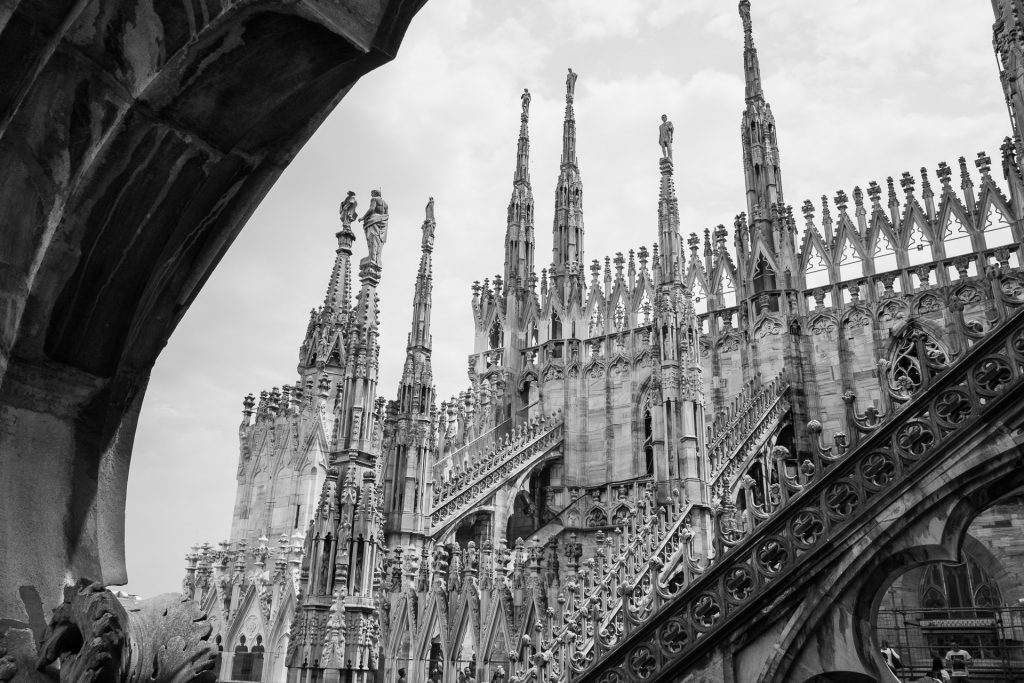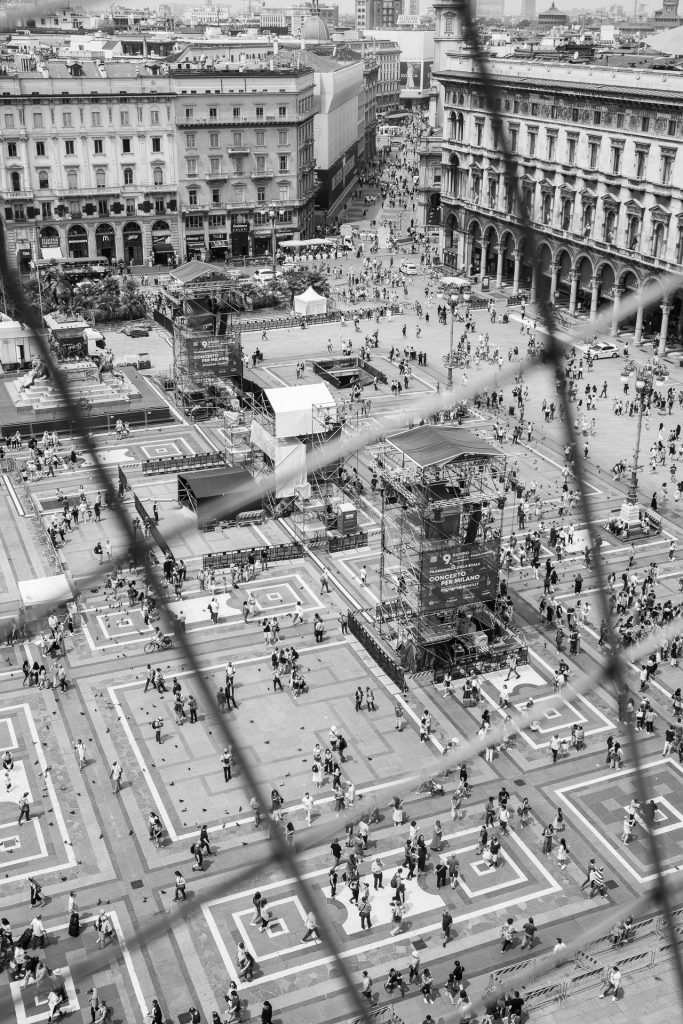 It really would have been great to be on the roof at sunset, but they closed at 19. I did however get to experience parts of the Sunday mass, which felt really special.
8. And the Galleria Vittorio Emanuele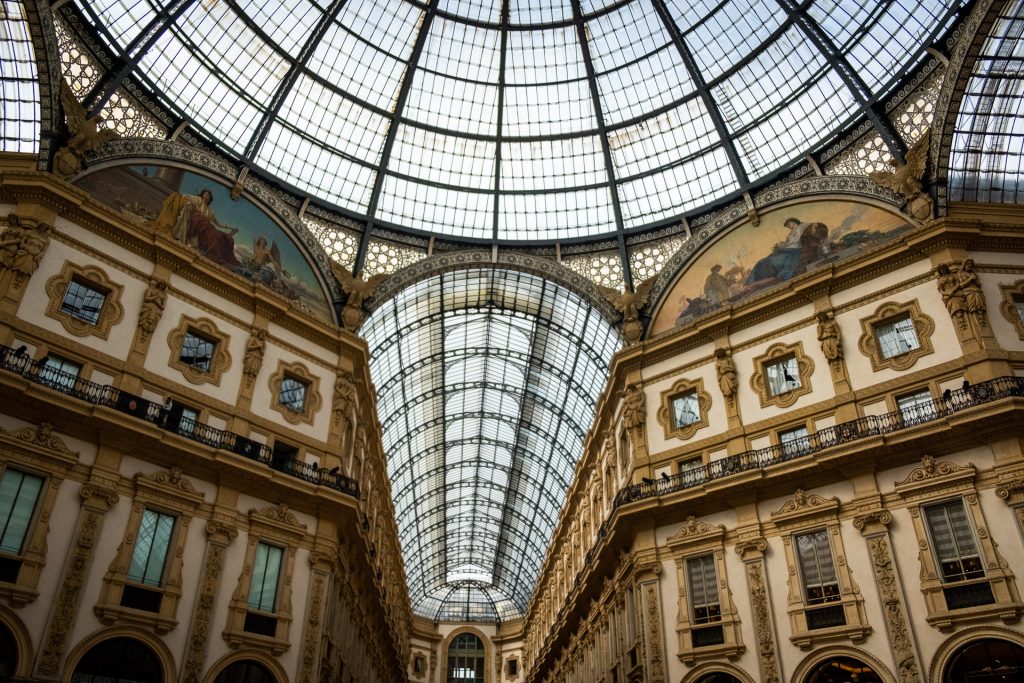 If you turn about 45 degrees from looking at the front of Duomo, you'll see Galleria Vittorio Emanuele, the oldest shopping mall in Milan still in use. Since it's opening in 1877 it's become one of the major landmarks of the city of Milian. It's architecture was my sole purpose of visiting (as everything purchasable inside is way outside my budget, like two individual Prada stores).
Even without buying anything this place is most definitely worth a visit, and should your budget have room for it you can get designer items, go to a café, buy cakes or visit a restaurant here.


9. Sleep in a box!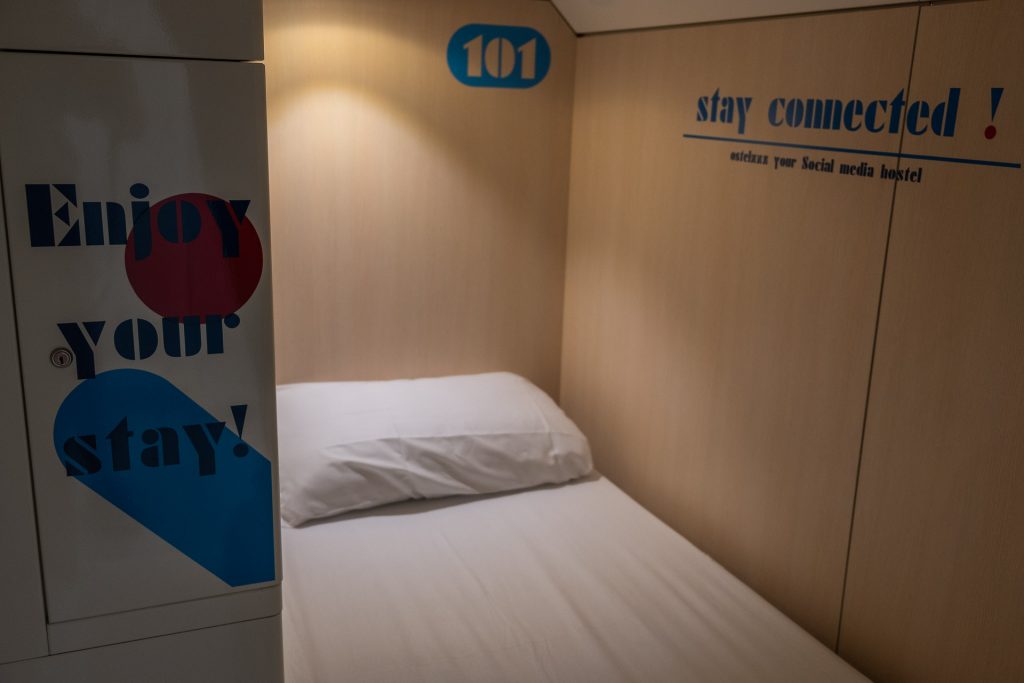 Yes, you heard me. Milan actually has their own version of one of those super cool capsule-hostels I've seen (and admired). Ostelzzz it's called, and it's located quite central, near the metro stop Porta Venezia.

Ostelzzz is part of the Italian project Zzzleepandgo, which was founded in 2014. The idea behind this was to bring sleeping pods to airports so that travelers could get some rest. Ostelzzz is the first actual hostel from the same people, and their plan is to expand and start up similar hostels in other Italian and European cities.

I instantly fell in love with this place as I randomly saw it while browsing for a place to stay in Milan. Upon arrival I was given a free glass of prosecco, and as I was waiting for my box to be ready for me, I got a free map. Sipping prosecco and studying the map, the manager and brain behind Ostelzzz, Fabio Rochetti, sat down next to me, and we started chatting. He marked off a few places on my map for me, and we also spoke about Ostelzzz.
Every morning at breakfast (included!) he asked how my day had been, and what my plans were. I felt both really safe and welcome at Ostelzzz, and also very seen.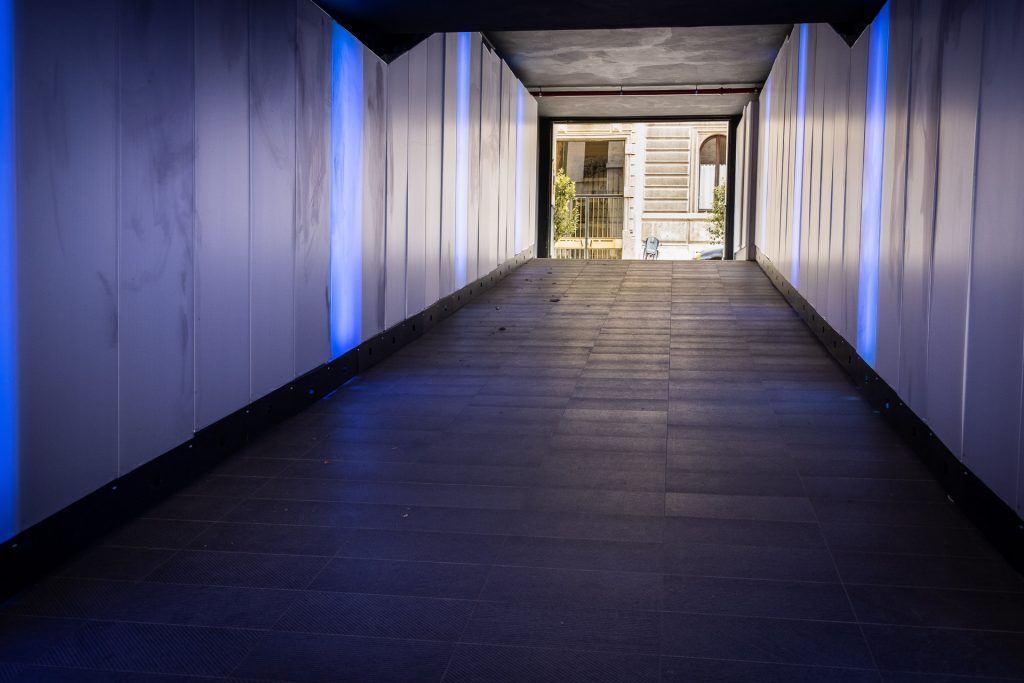 In the hostel you'll find both shared kitchen and bathrooms (one for each floor), bathrooms for each room, you'll get your own box/pod (single or double) and there's also a public room/bar near the entrance. The staff here is friendly, alcohol/soda is cheap, and you can charge your equipment at all tables, making it a perfect spot to either work or charge up your gear before heading out.

Inside your pod you also have several spots to charge, both with USB and normal wall chargers. You also have your own locker you shut with a code. Every morning a smiling lady came in to clean the room and the boxes. Everything is nice and clean, and a big bonus is that you don't need to bring your own sheets or towels.

---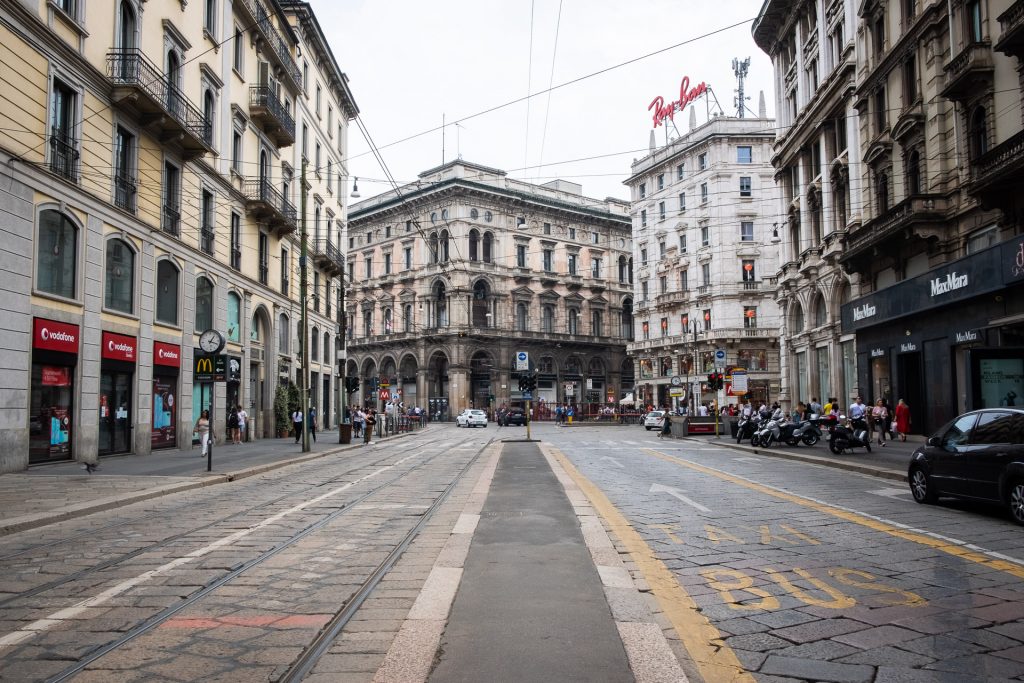 I really enjoyed my time in Milan, and I also think it could be a great starting point for a round trip in Italy (example: the bullet train to Venice from Milan takes 2 hours and 25 minutes, train to Rome 2 hours and 49 minutes and to Cinque Terre 3 hours). A gorgeous city filled with picturesque motives, delicious food and great coffee. I'm definitely coming back to Italy one day!
---