Oslo might be small compared to other capitals around the world, but still has heaps for you to explore. Back in 2018 Lonely Planet named Oslo, the capital of Norway, as one of the top ten cities to visit in the world.
Although you might have heard that Oslo is an expensive city (and that is true), it is also quite possible to explore the city in a budget-friendly manner. In this post, I have collected 20 things I love to do in Oslo – for free!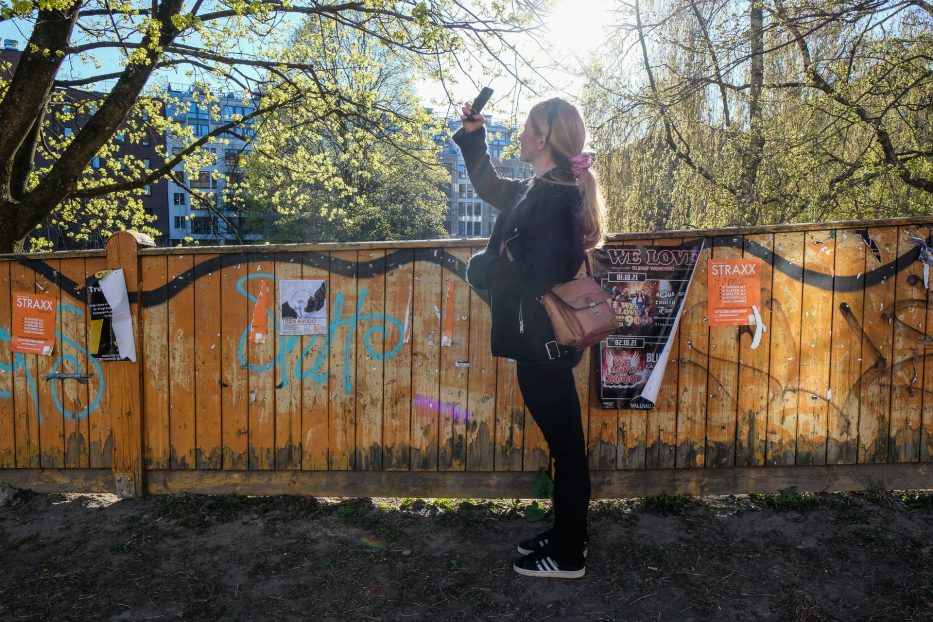 ---
Oslo – a few quick facts
I was born and raised in Oslo myself. As a child, I never really thought about the size of Oslo, but after doing a bit of travelling I have come to realize Oslo is a rather small city for being a capital, although with less than 700.000 inhabitants Oslo is still Norway's most populated city.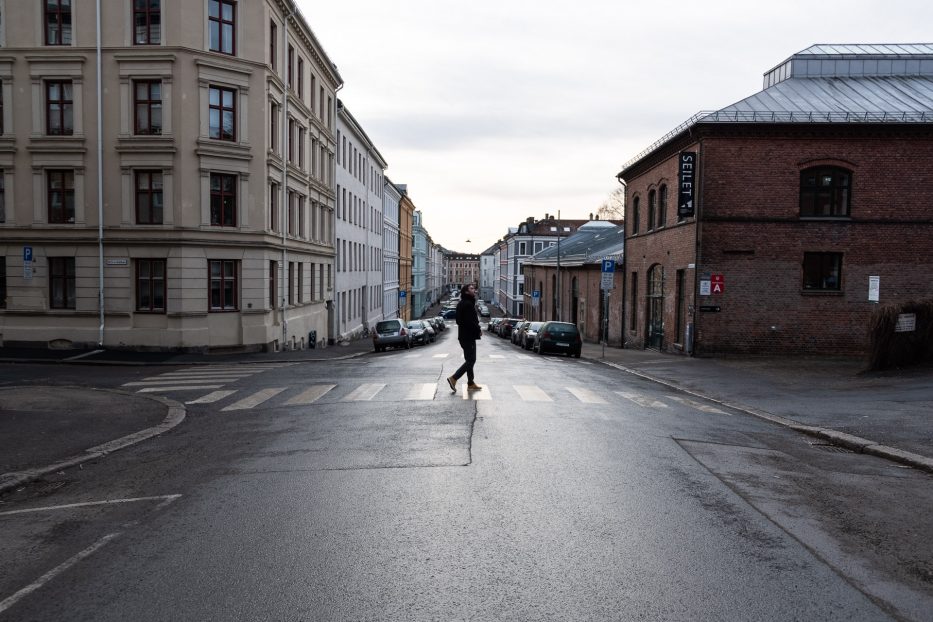 Oslo was founded in the year 1040, during the Viking age, under the name Ánslo. In 1624 Ánslo was renamed Christiania as an honour to the Danish king, a name which it held until it was renamed yet again to the modern current spelling of Oslo in 1925.
Oslo consists of 15 different boroughs (plus the central Oslo and the forest area, referred to as "Marka").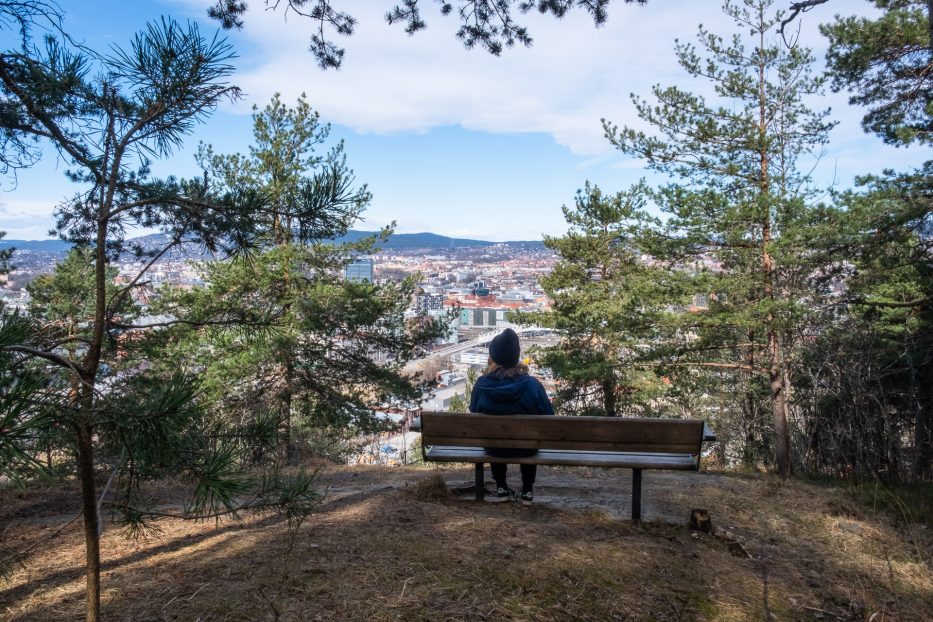 Getting around in Oslo is easy. As I mentioned earlier, it's not such a huge city, meaning you can even walk for free between a lot of places. You can also use the metro, catch a tram or jump on a bus – all using the same ticket.
You can even use this ticket for the ferry to go out to the islands in Oslofjorden and explore these, so although this is not entirely free, it's not a very expensive way to get around.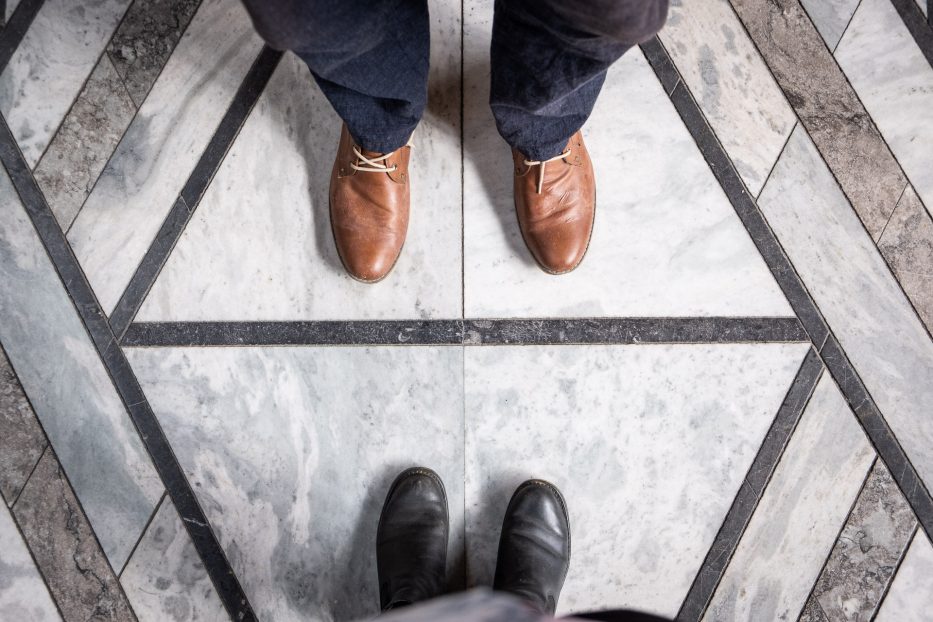 Are you planning your stay in Oslo, or even living in Oslo, and just don't know what to do for a day or a weekend while on a budget? Well, look no further – here I have collected 20 things you can do in Oslo – all for free!
---
20 free things to see and do in Oslo
1. Visit a book kiosk
This one is a personal favourite of mine and one which can be combined with several of the other things, as the kiosks are spread out in Oslo. (To see where you can find the kiosks, click here). These old telephone kiosks have been refurbished into small libraries.
Here you can get a book for free, and also leave the one you just finished. These sorts of mini-libraries can be found around the world, and it makes me so happy we also have them in Oslo. Both for the sake of the environment, and as it means anyone can have access to books at any time.
2. Visit the royal palace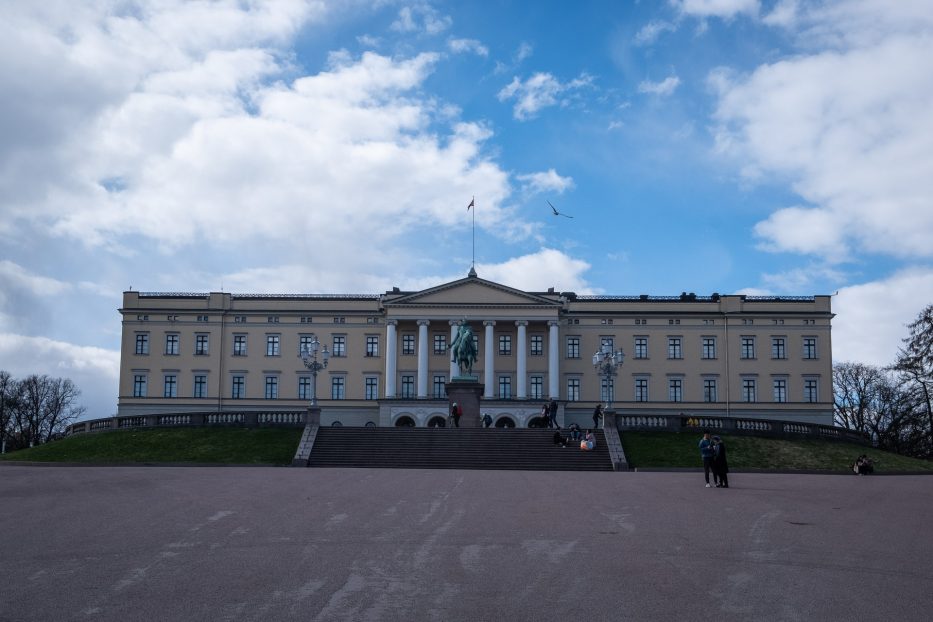 The Royal Palace of Norway is quite cool! You can, of course, not visit the inside of the palace, but you can walk straight up to it. The palace also has a huge, beautiful garden surrounding it, where you can sit and relax.
Make sure you visit the Royal Palace at 13.30 (1.30 pm), as this is the time the guards (Garden) outside are doing their shift change.
3. Visit the Town Hall (Rådhuset)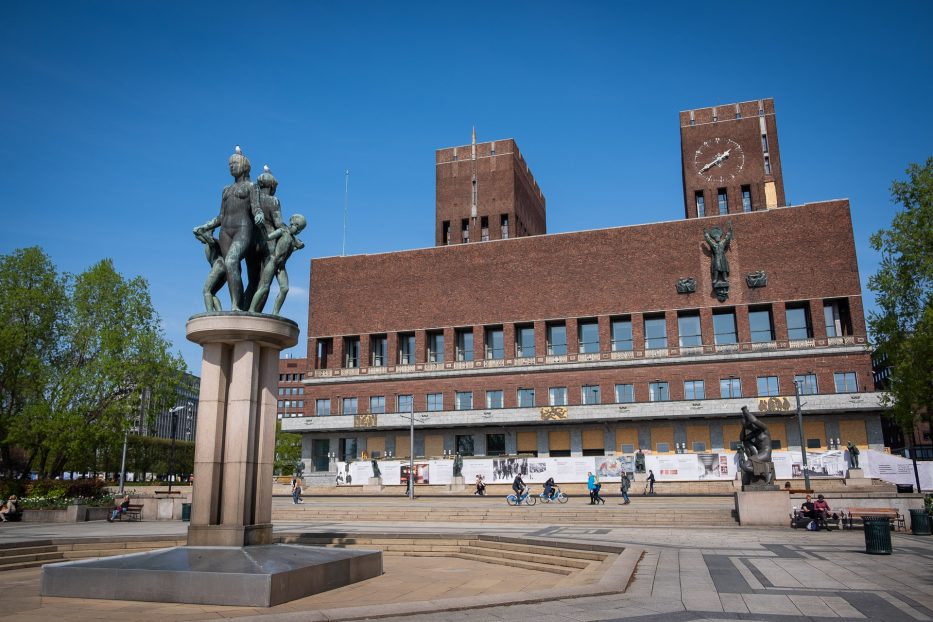 The Town Hall in Oslo is open to anyone and houses a lot of beautiful art. The building itself is also gorgeous, and the inside is quite spectacular. Each hour the bells of the town hall rings, playing different songs.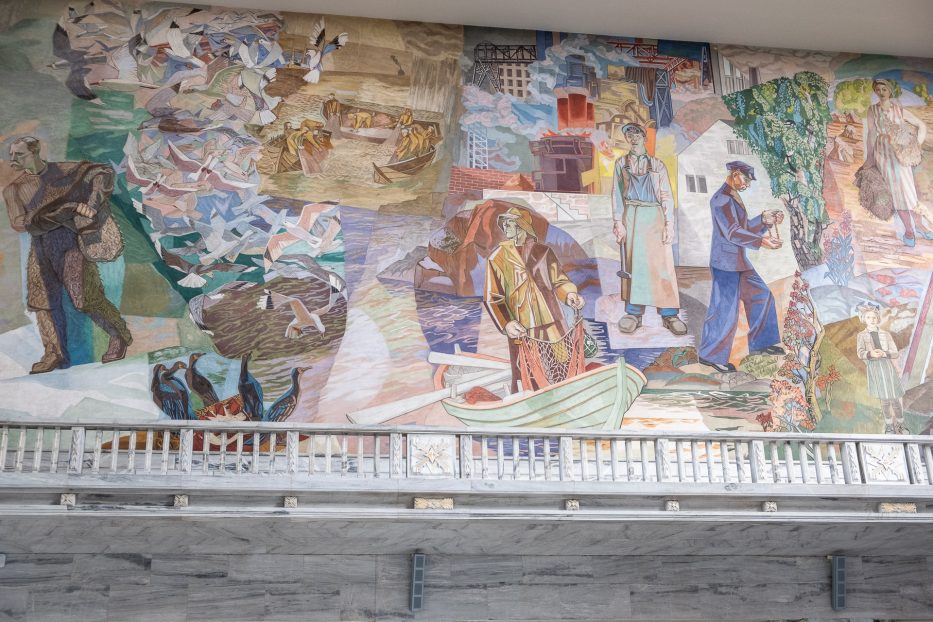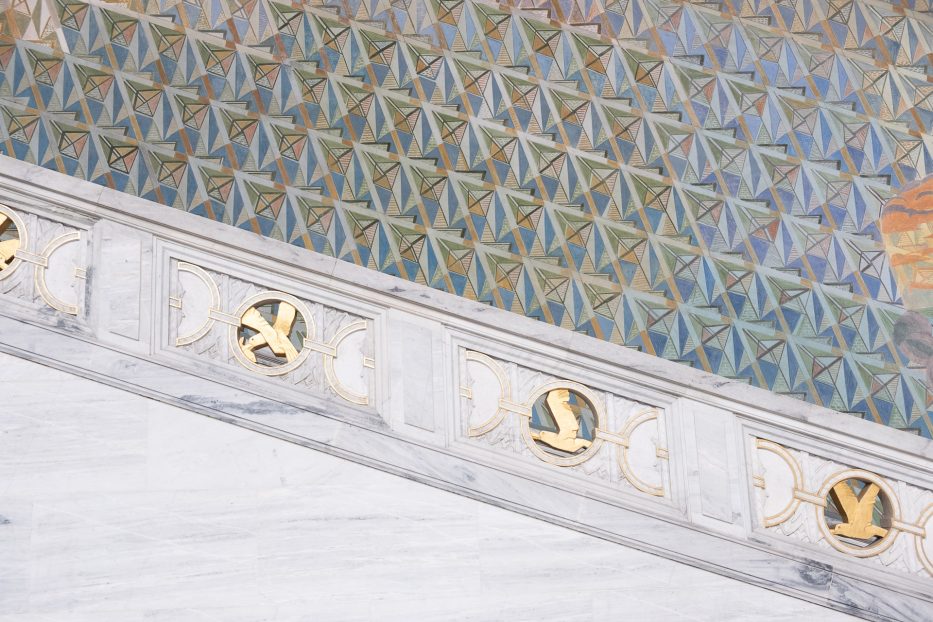 The Town Hall is also used for special occasions such as weddings, so you might even be able to see someone on the most important day in their life while visiting if you enter the building.
4. Visit the Parliament House (Stortinget)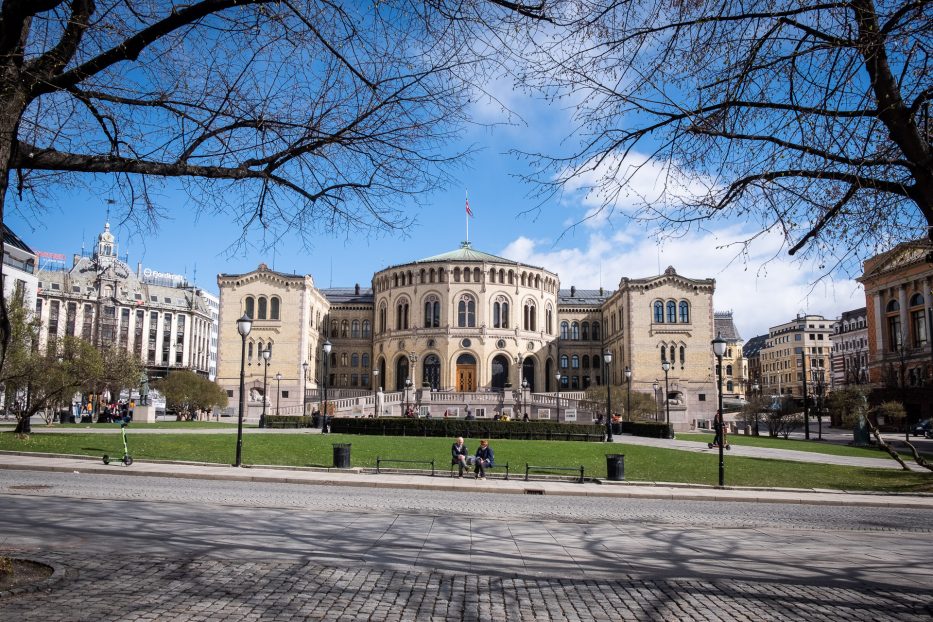 Stortinget ("The Big Assembly") is the Parliament house of Norway. Outside is a park, and quite often demonstrations are arranged here. Stortinget is located in Karl Johans Gate and is within walking distance from several of the other things on this list if you want to take a stroll through the Oslo city centre.
5. Visit the Oslo Opera House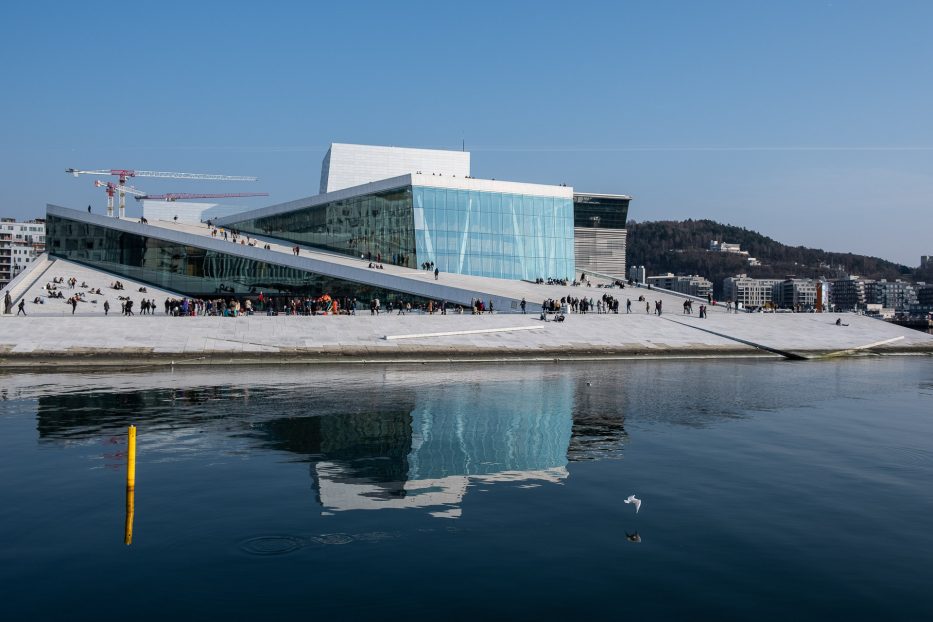 The Oslo Opera House was built in 2007, and is located right at the head of the Oslofjord, close to the Oslo central station. The exterior is Italian marble and white granite, which makes it really stand out as a contrast to the other surrounding buildings.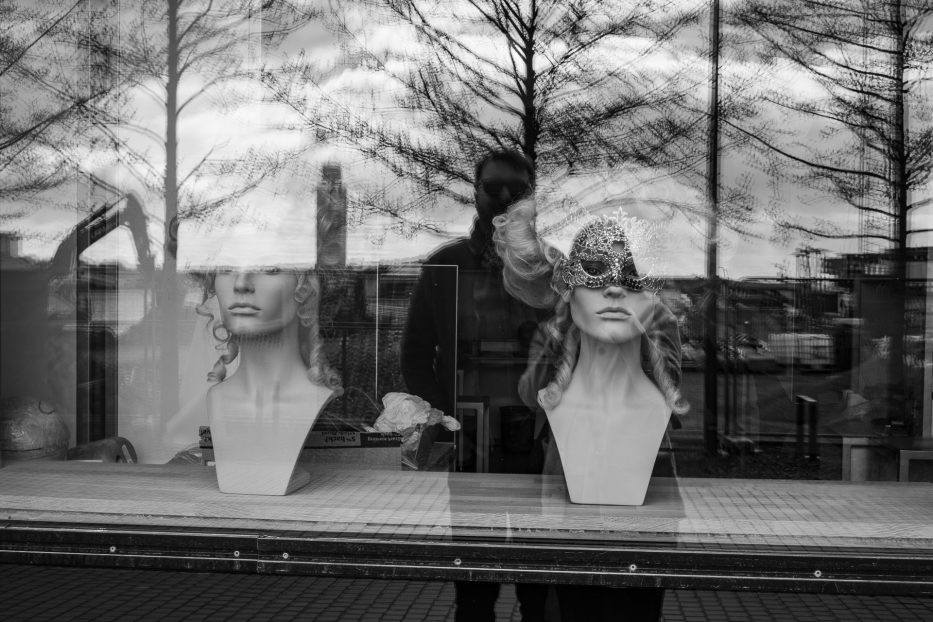 The Opera House can both be walked on top of and entered, and enjoying the sunset over Oslo from the roof of the Opera is recommended.
6. Check out the new area of Oslo called Bjørvika
Bjørvika is the newest neighbourhood of Oslo, and it's found smack down in the middle of Oslo city centre. The Barcode area is a part of Bjørvika, and houses both the new main library, the Oslo Opera house and a lot of cool architecture. Definitely worth a stroll through, especially for those of you who enjoy photography and/or architecture.
The area also is home to several well-known restaurants and cafés, so you can easily spend several hours here.
7. Visit the main library in Oslo, Deichman Bjørvika
Deichman Bjørvika is the main library of Oslo. This new library only opened up in 2020, and is located close by the Oslo Opera House. It has since then won several awards. Deichman is the name of the libraries in Oslo, and Bjørvika is the largest one.
For free you can visit, and admire both the interior, the displays and the books – and even attend it's cinema. You'll even find a bar and a restaurant at this library.
8. Walk along Akerselva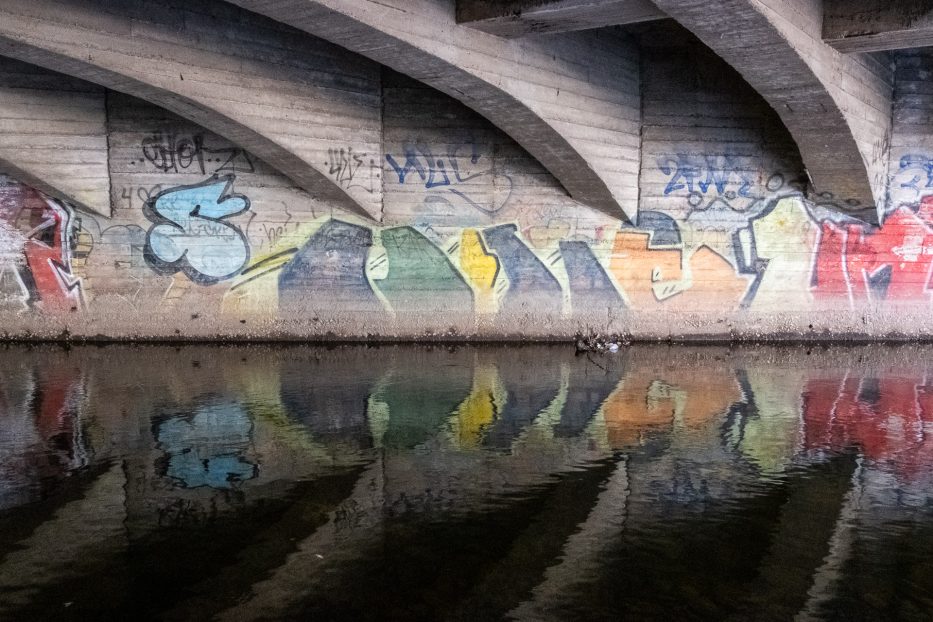 The river Akerselva runs through Oslo, from the beginning of Maridalsvannet and all the way down to Bjørvika, where it meets the sea. It's total length is 8 km, but of course it is possible to only walk parts of the length. Personally, I love starting at Nydalen, which is about halfway up the river.
As you reach Akerselva from Nydalen, you can either hike upwards or downwards. If you walk upwards you will mainly see the forest, with some really nice spots for swimming and picnic. If you walk downwards, you quickly reach Sandaker and Bjølsendumpa. In this area you will definitely meet a lot of people jogging, no matter what the weather is like.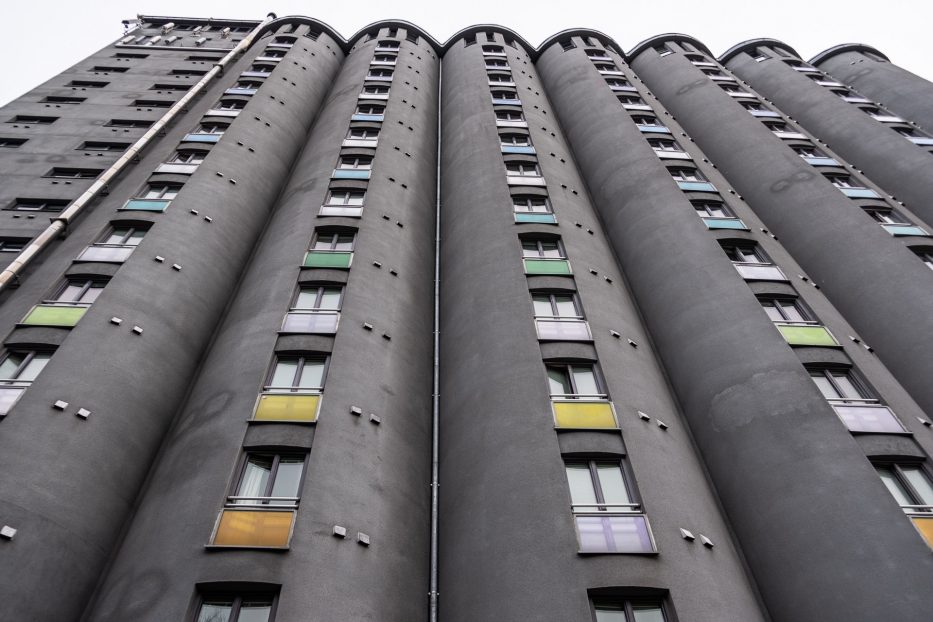 Between Sandaker and Sagene you'll pass the old fabric of Lilleborg. This is a nice area with a waterfall. Remember to bring your camera, and comfortable walking shoes.
9. Walk along Alnaelva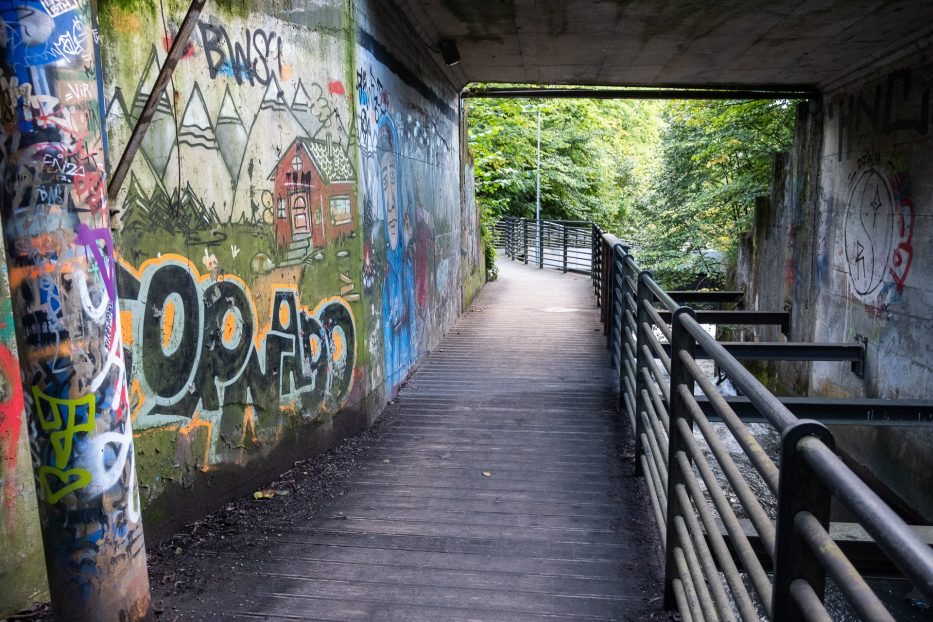 Another river in Oslo which you can walk along is Alnaelva. This river is 15 km long, and starts at Ammerud and ends up in Kværnerbyen. At some point, near Kalbakken, the river "disappears" for a while, meaning you will not be able to see the river at all times if you walk the entire length.
10. Walk along Aker Brygge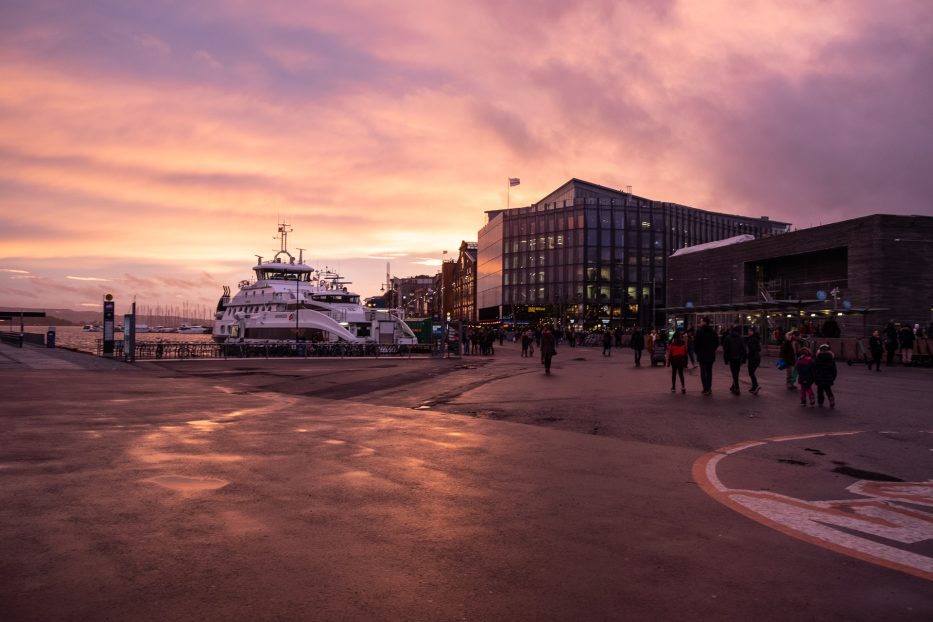 Aker Brygge is an area with a large pier in the central part of Oslo, and a seaside promenade near Nationaltheatret station. Here you can watch boats and ships, or people, you'll find plenty of shops, cafés and restaurants, and you might even be able to spot a celebrity.
Especially on warm, sunny days in Oslo this place is brimming with life!
11. Learn some history at the Akershus Fortress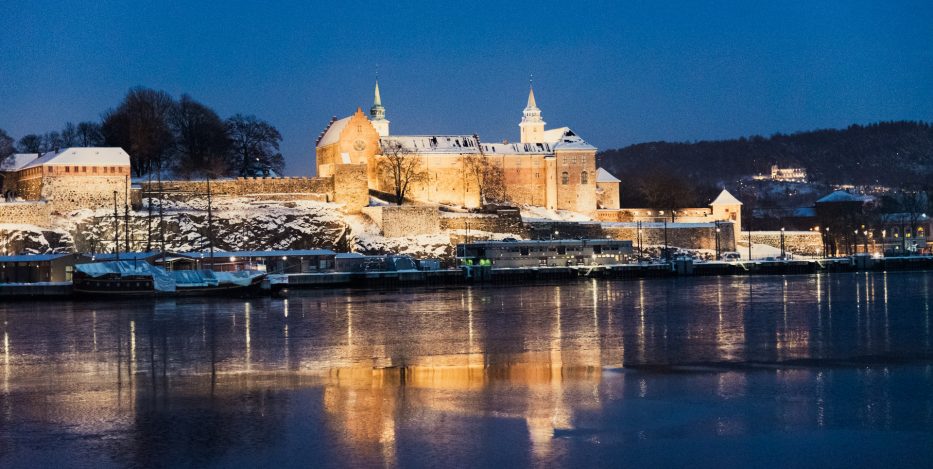 The Akershus fortress was built in the 1290s, and is a medieval castle found in the central area of Oslo – near both Aker Brygge and Rådhuset. The fortress has a very interesting history, and you can attend tours here, or just walk around on your own for free.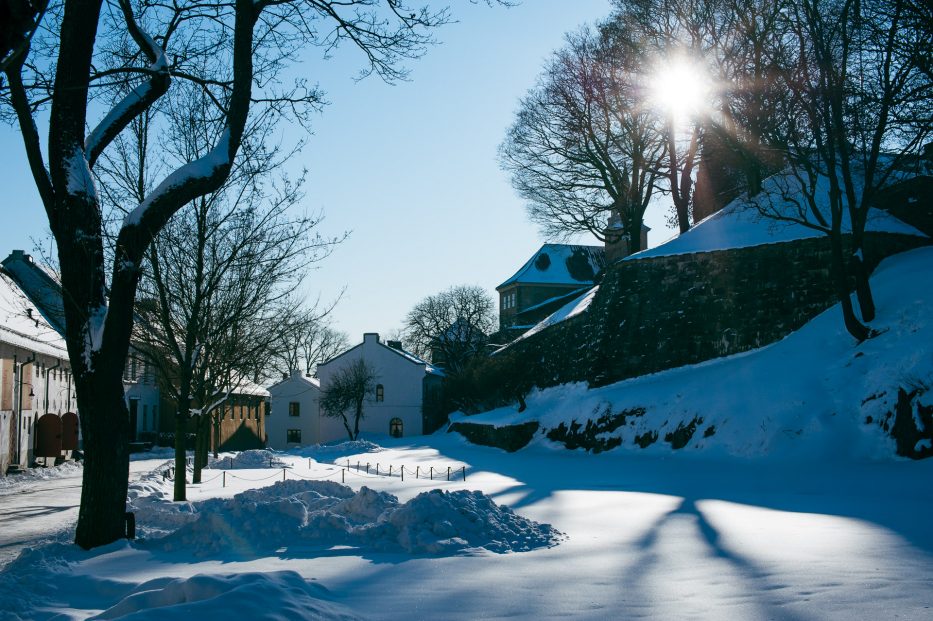 The fortress is open for the public every day between 6 am and 9 pm, and you can get lovely views over the Oslofjord and Aker brygge from here. (Another great spot to watch the sunset!)
12. Visit Ekebergparken and watch the sculptures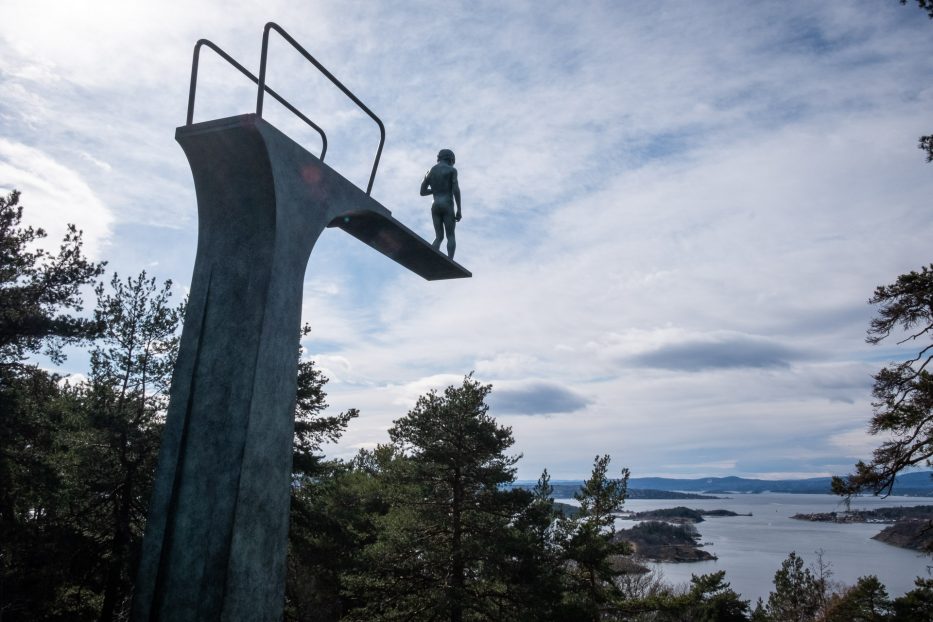 With its panoramic view over Oslo, this park filled with sculptures is also a national heritage site. It was opened in 2013, and can be accessed all year around for free. Ekebergparken currently consists of 43 different sculptures (2021), featuring world famous artists such as Damien Hirst.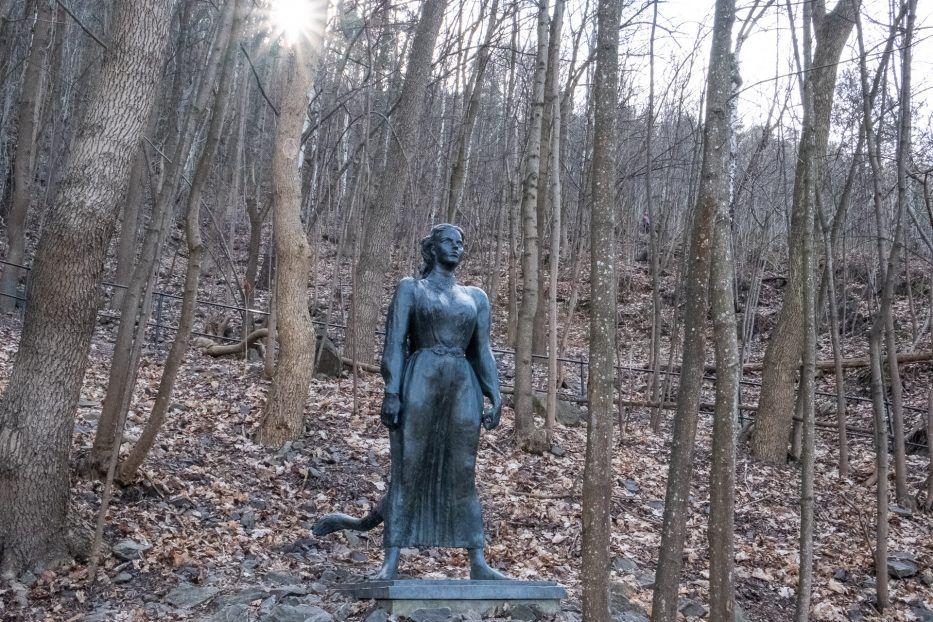 13. See Oslo's longest(!) Tower – Stovnertårnet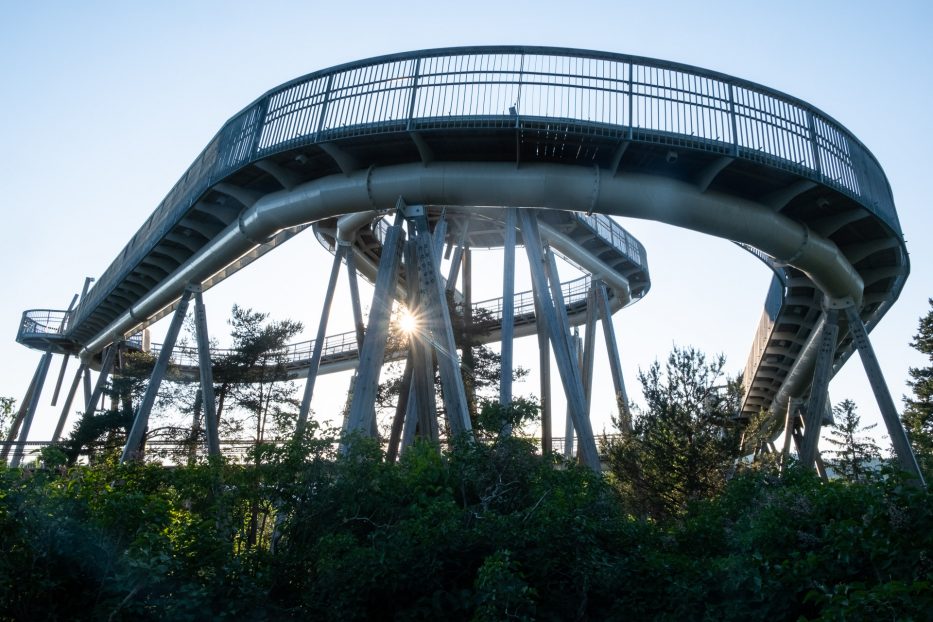 Stovnertårnet is something as unique as Norway's longest(!) tower. The form is supposed to symbolize the flight of a bird, with two "nests" where you can rest at the top. The tower is accessible for everyone – here you can bring both a wheelchair or a stroller.
It's the longest tower – 265 metres long, but not the tallest, as it's only 15 metres tall. A rather cool sight!
14. Hike in Oslomarka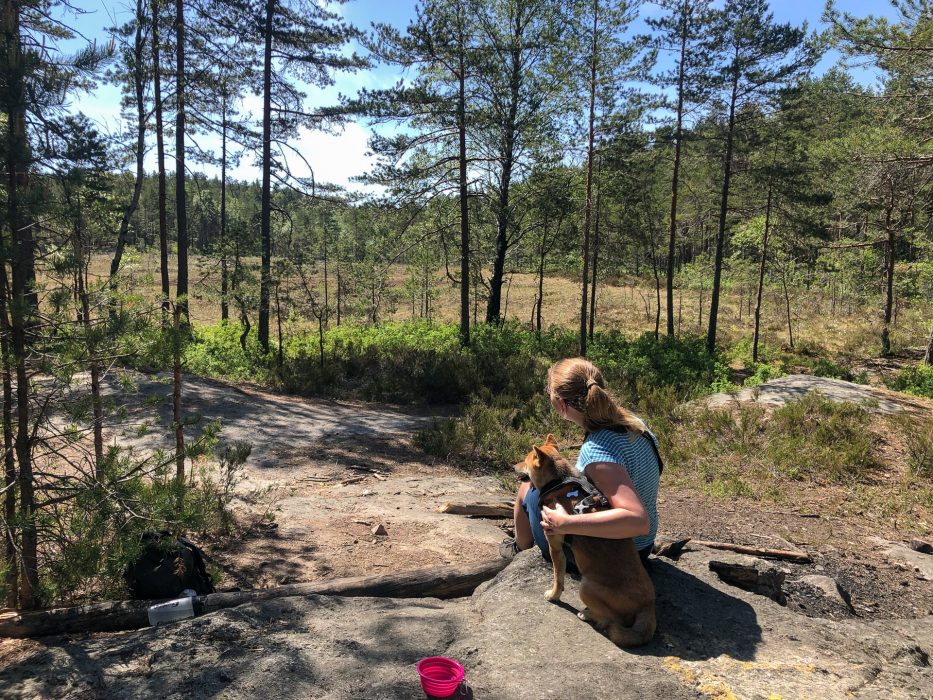 I've written about the many hiking options in the Oslo area before, but they're always worth mentioning again. See my blog post for day trips here. Camping is also highly recommended, and I have written about that as well. Visiting Oslo, and don't have any camping gear? No worries! You can borrow equipment for free at BUA
15. Visit the Oslo Botanical garden
The Botanical Garden in Oslo is located at Tøyen, and admission is free. This is a green, calm oasis to simply stroll around in. During summer it's super green, and filled with all sorts of colours from flowers and plants. It's also worth visiting outside of summer, as there are some indoor museums and a nice café.
16. Visit the iconic Vigeland park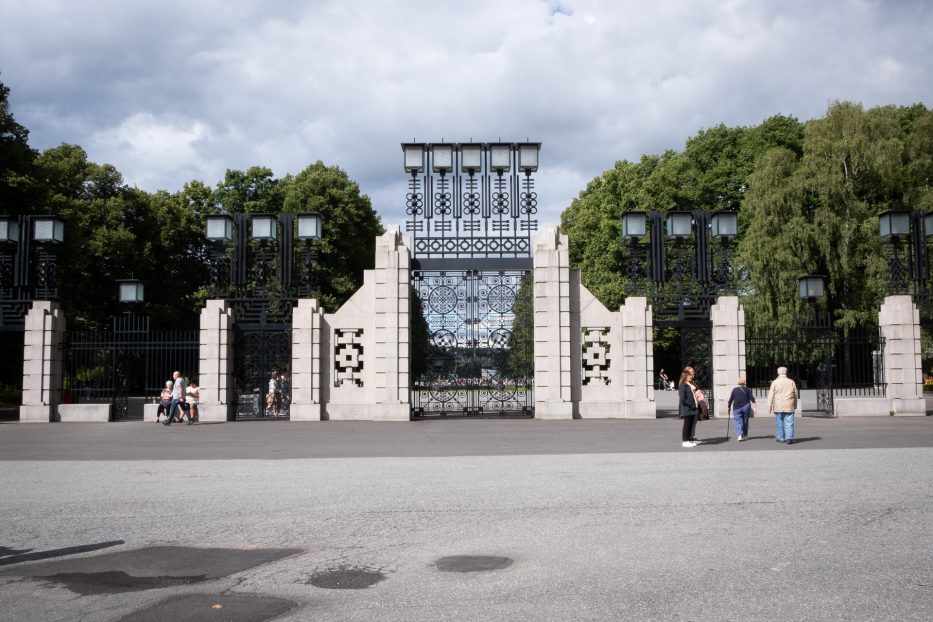 Norwegian artist Gustav Vigeland is famous for his many sculptures made out of bronze, granite and wrought iron. In The Vigeland park, more than 200 of his sculptures can be found – a result of more than 40 years of his work. Vigelandsparken is located inside Frogner park, which is the largest park in central Oslo.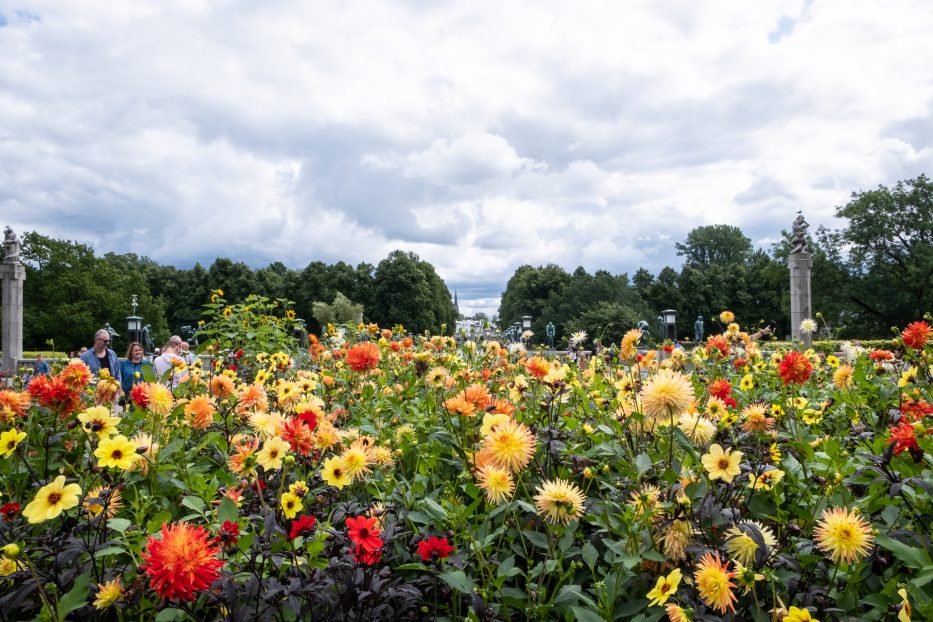 During the warmer seasons, a lot of people can be found in this park BBQing, playing games or just relaxing with a coffee in the sun.
17. See the small yet incredible Grass Root Square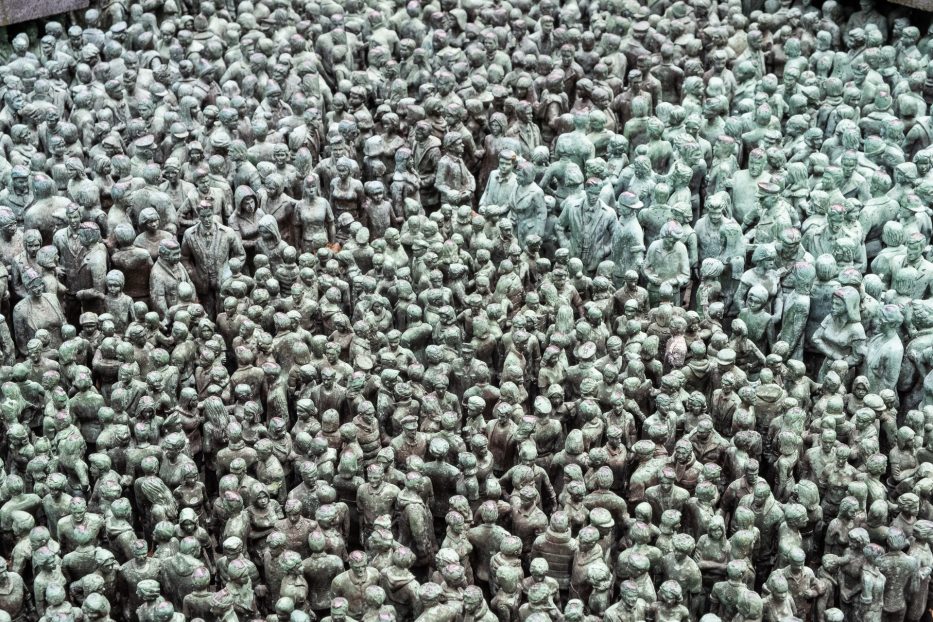 The Grass Root Square might be a small artwork – but it's really cool. It's not really a piece of art you just stumble upon (although you might literally do it when you find it), as it's not at the best location. But it's well worth seeing! Located in Teatergata, Grass Root Square consists of 50.000 miniature statues, all very detailed. It's made by Korean artist Do Ho Suh.
18. Visit the Oslo Cathedral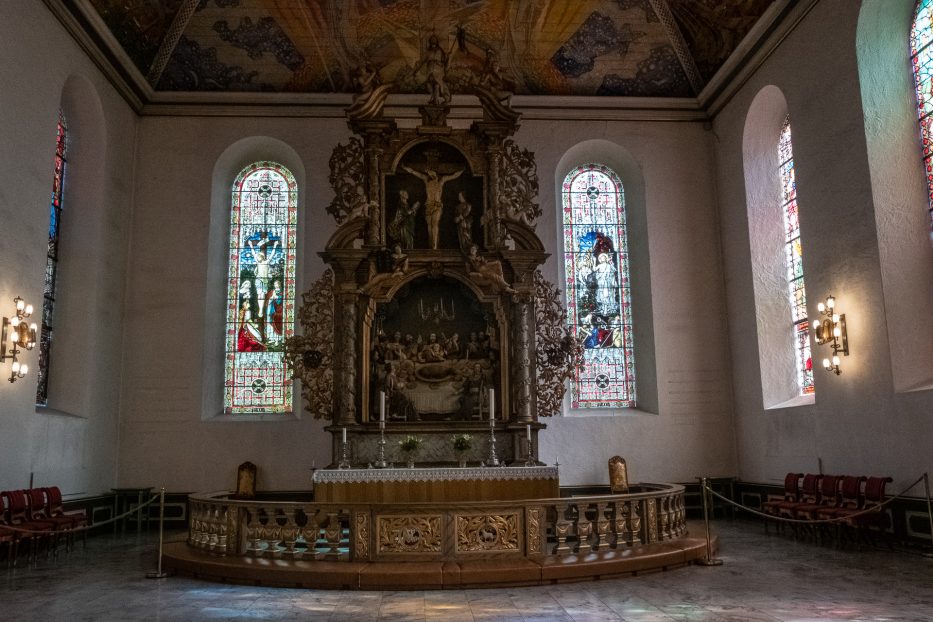 Oslo Cathedral was built between the years 1694 and 1697. It's located smack down in the middle of Oslo city centre and can be accessed from the main shopping street, Karl Johans gate. The cathedral can be visited for free and houses gorgeous interior details such as stained glass windows and the altar. Just outside the cathedral, a memorial for the victims of the terrorist attacks of the 22nd of July 2011 can be found.
19. Visit the area of Blå, and attend the Sunday market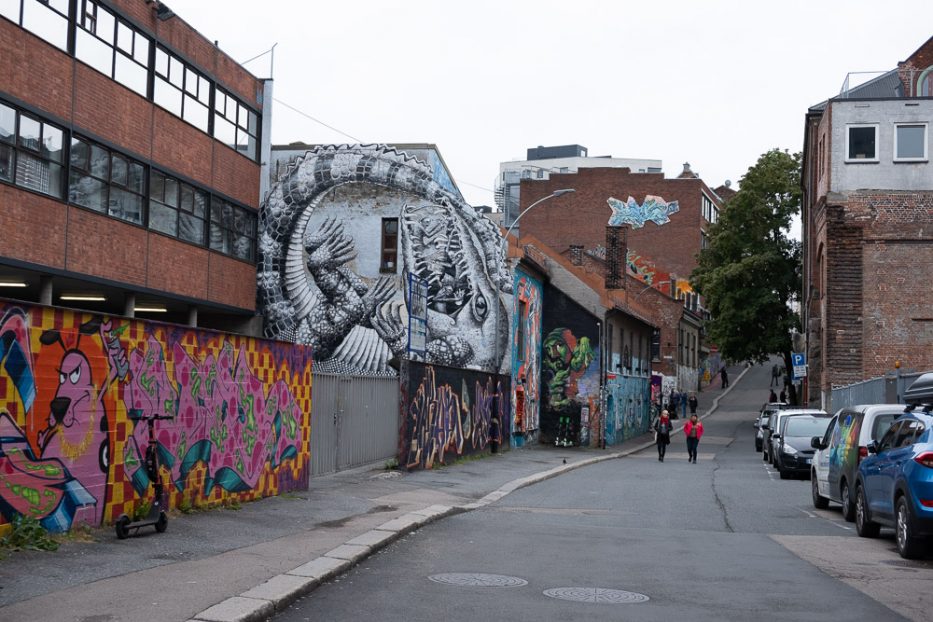 Located at the shores of Akerselva (river), the area of Blå is something to be seen. The area is covered with street art and graffiti, and it houses a bar in which concerts are often held.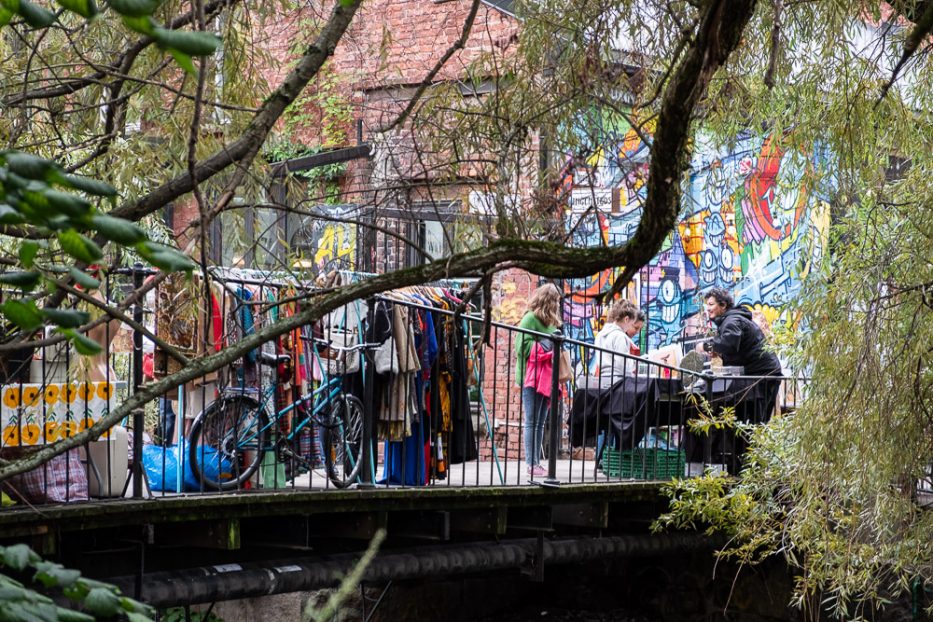 Each Sunday a market is held at Blå, with local artists selling everything from paintings, clothing, jewellery and food.
20. Walk through the cemetery Vår frelsers gravlund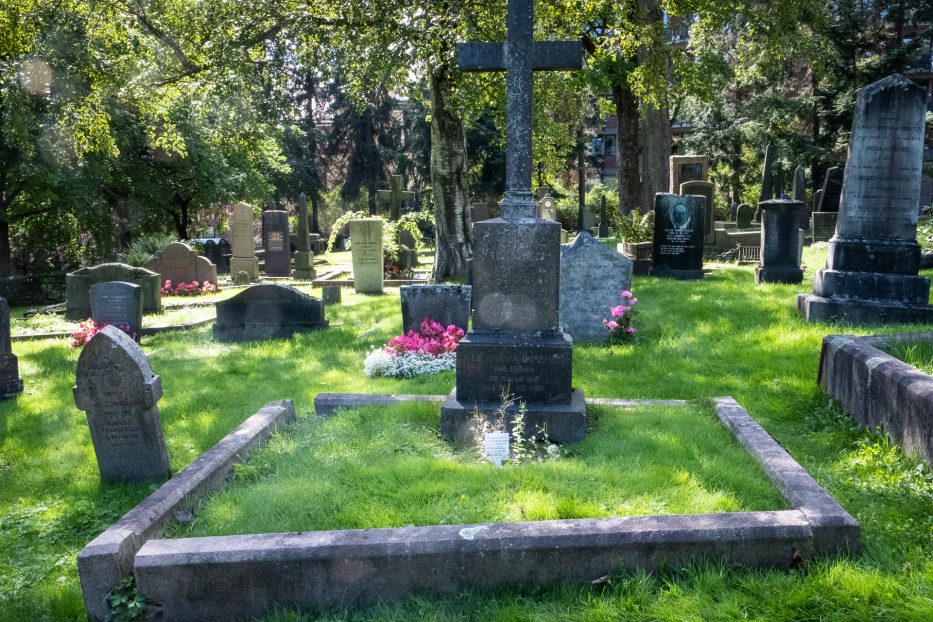 Not to be weird, but yes, I did include a cemetery on my list. This is, however, not any kind of cemetery. Here famous people such as Edvard Munch and Henrik Ibsen are laid to rest, and you can see a lot of old and larger monuments.
This cemetery is also located rather central, at St.Hanshaugen, so it's a nice stop to visit if you at first find yourself in this area.
---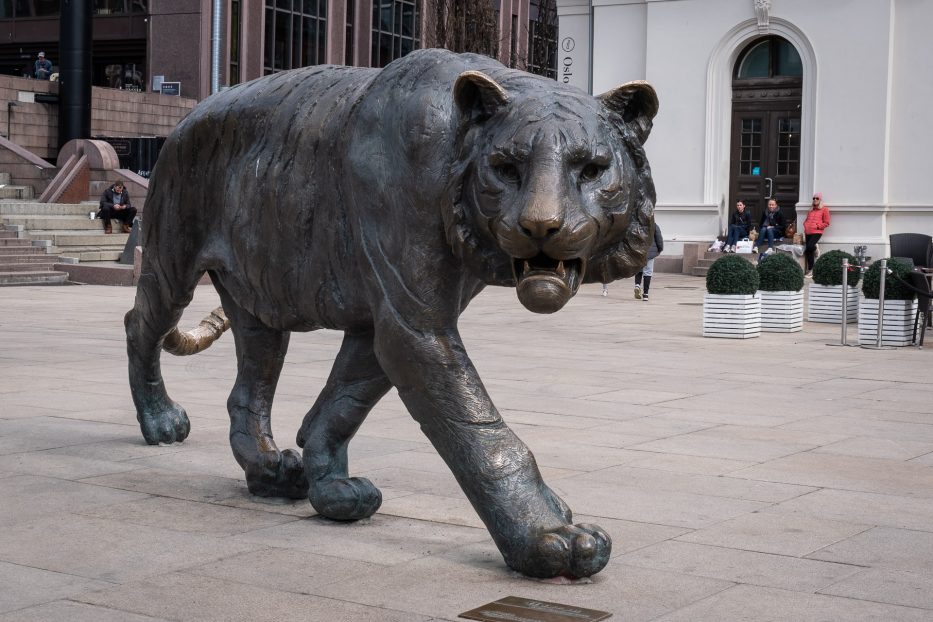 Oslo might not be the largest nor the most famous capital in Europe. Or even in Scandinavia. But that's okay. It's still definitely worth visiting, and it has a lot to see and do. Despite it's rumour as being an expensive city, I hope this post has shown you there's several things you can even do for free in Oslo.
Have you been to Oslo? And do you have any more free ideas for others visiting the city?
---