Tall mountains, deep forests, ancient temples and old traditions. The North of Thailand is filled with alluring adventures, and definitely an area I'd love to re-visit. Luckily, I did have a few days to explore the city of Chiang Mai.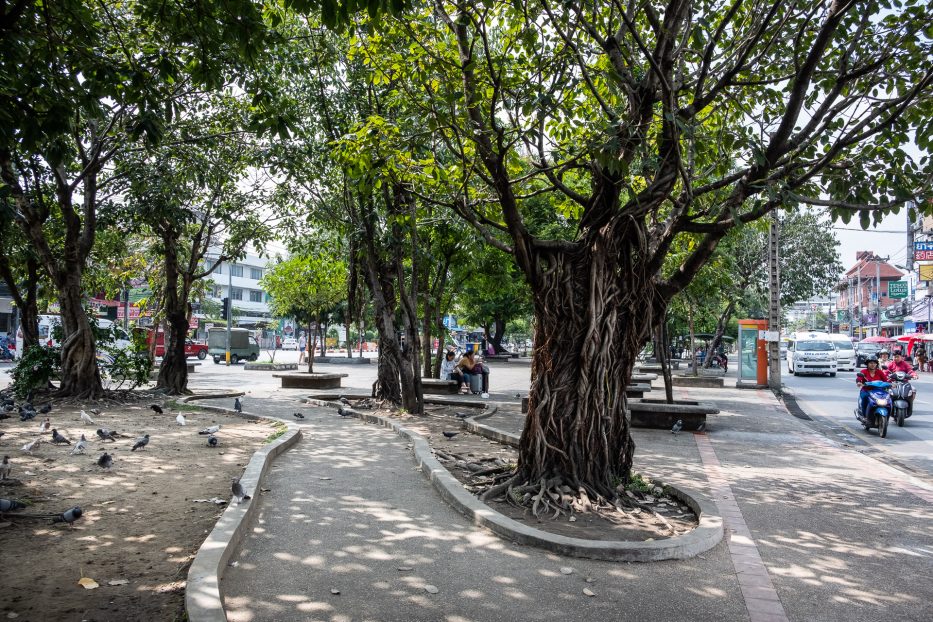 Chiang Mai is an old city, with roots dating back to about 1200. Located about 700 kms North from Bangkok, Chiang Mai is Thailand's second largest city. As the former capital of the Lanna kingdom, the city and the surrounding areas still preserve a lot of their old traditions and culture. This is also said to be the best area to participate in the light festivals Yee Peng and Loy Krathong, which I made sure to do as well.

I instantly enjoyed Chiang Mai, and not just because of the festivals. It's a beautiful, huge and impressively clean city. Although it is rather big and busy, there's also plenty of green "lungs", with water, green trees and benches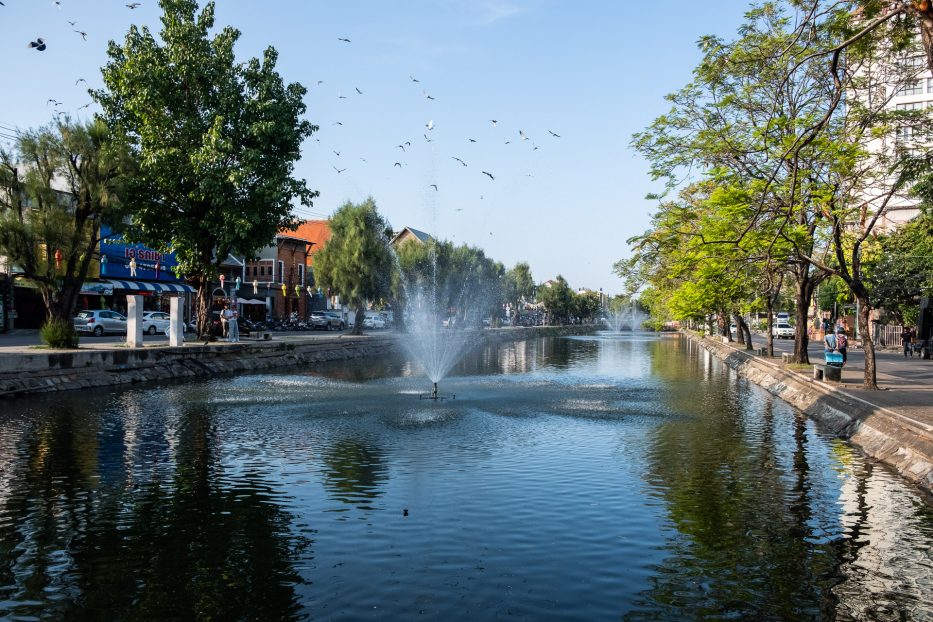 Here's some of my recommendations for things to do in Chiang Mai:

Admire the many temples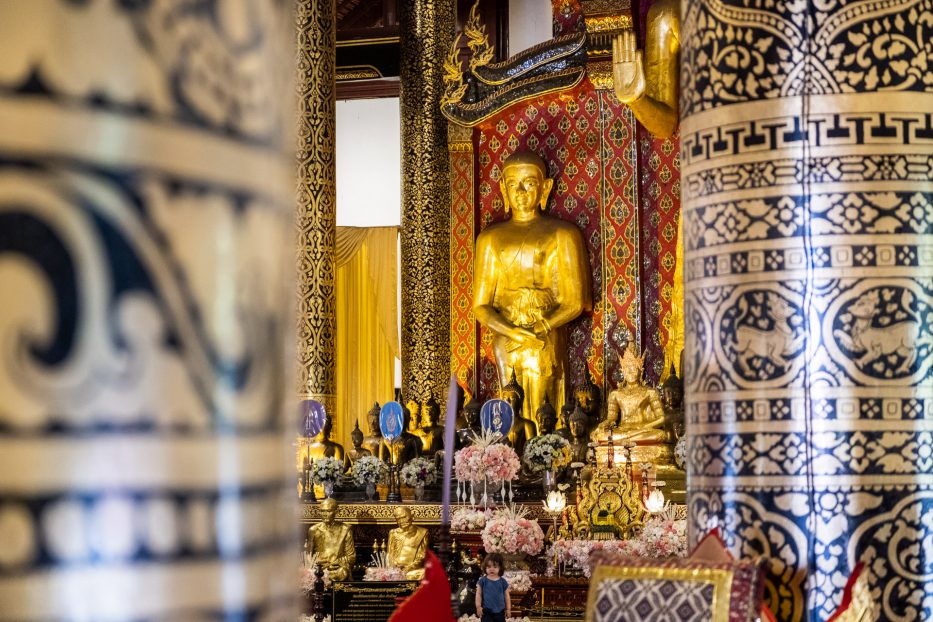 I did make sure to have enough time for visiting some of the many temples in Chiang Mai. With more than 300 different temples it would take quite some for you to run out of new temples to visit here in Chiang Mai. The temples come in all kinds of sizes and shapes, built in all sorts of materials and colours. Some are old, some more new and in some only men are allowed to enter parts of the temple (due to old Buddhist rules).

The interior and exterior style of the temples are definitely not a case of the "less is more"-idea. With loads of gold, Buddahs in all shapes and sizes and heaps of details there's an incredible amount of things to see in each temple. While some might be worth seeing just for the sake of all the sparkles and shinies, others might be worth seeing for their important parts of history.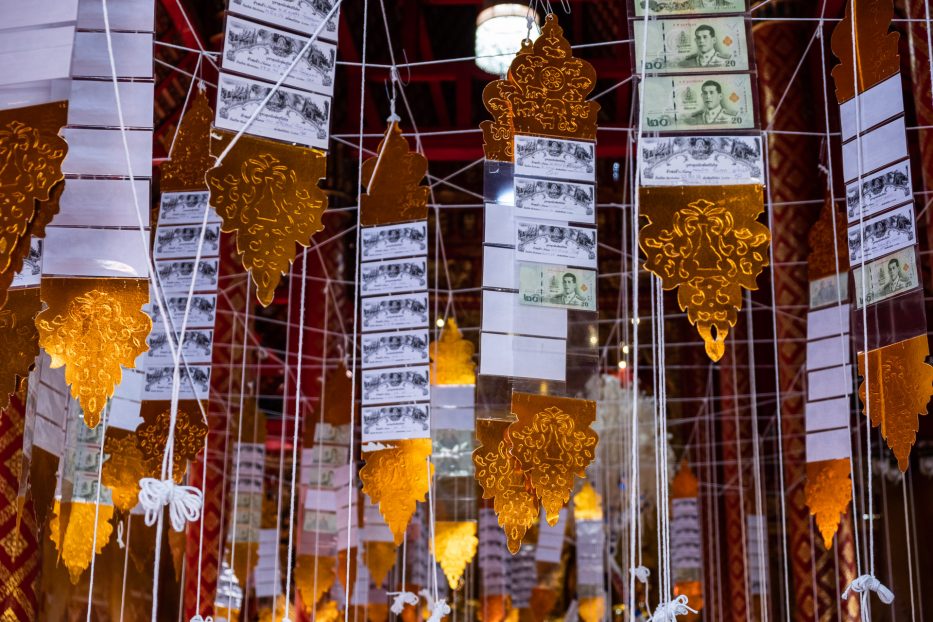 Traditional music is played at a lower volume, and incense is burning several places, filling the area with a soothing smell. This is a sacred ground for buddhists, and at many of the temples you'll be able to see buddhist monks dressed in their traditional, orange costumes.

Wat Srisuphan
Was Srisuphan, or The Silver temple, was located so close to the first place I was staying I could actually see it from my balcony. This temple is one of several around the city where you can participate in Monk Chats, meaning you can talk to the Monks living there. Sadly I did not have time to do this, as it's only at certain hours on a few days a week. I did however get to admire the many details in the exterior.

Wat Chedi Luang
Was Chedi Luang is located in the Historic part of the city, and is one of the oldest (dated 1391) and most important temples in Chiang Mai. The temple area today originally consisted of three different temples, which has been merged into one today.

I spent many hours just wandering from one temple to another, as I absolutely love temples (it just makes for such great motives for a detail-geek photographer like me) – an easy task as they're literally everywhere. In between the different temples I'd stop for a refreshment, coffee or a cheap Thai meal somewhere. Just wandering the streets in Chiang Mai is a delight on it's own, and I never felt unsafe, not during day- or nighttime.

Wat Phra That Doi Suthep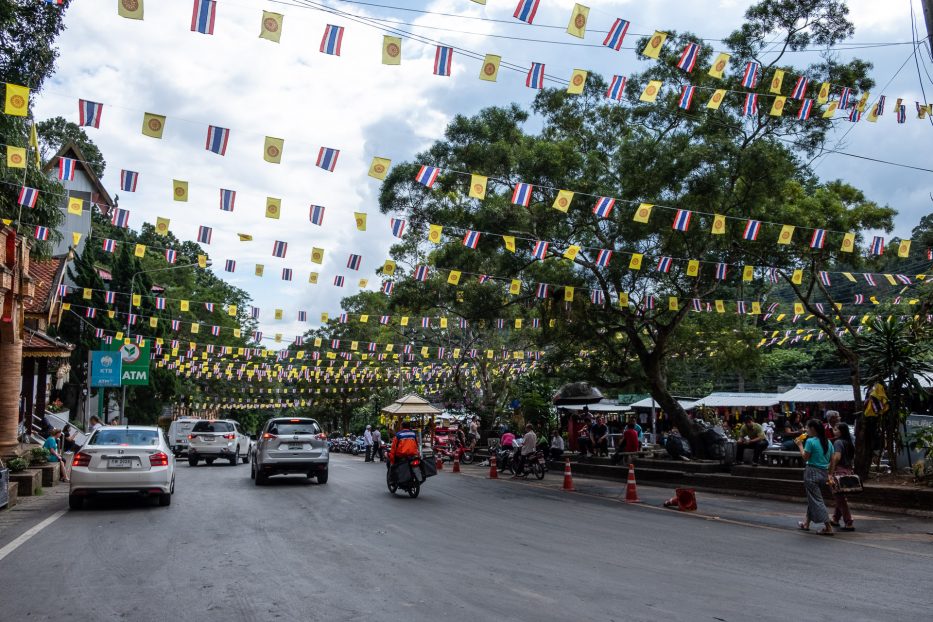 Wat Phra That Doi Suthep (often referred to as only Doi Suthep) is a temple located 15 km outside of Chiang Mai, elevated at 1.073 metres, on the top of the mountain Doi Suthep. In order to visit this temple, I went on the back of a motorbike taxi.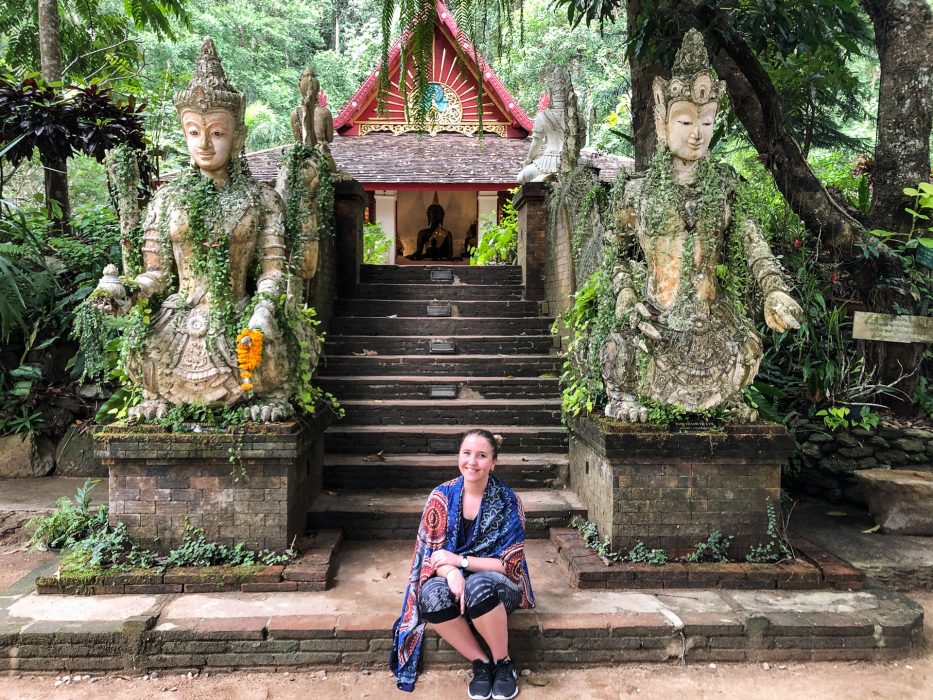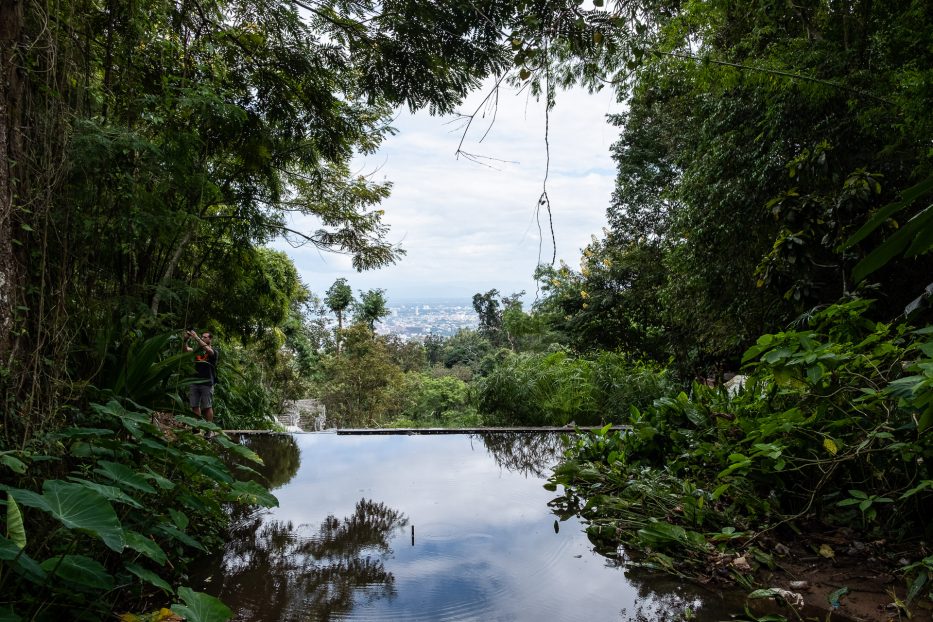 The first place I visited was the Monk's trail. As I wandered around gazing at the amazing views, my driver was patiently waiting for me. Once reunited, he drove me up to the foot of the giant stairs leading up to Doi Suthep.
Out of breath, 309 steps later, I was up at the top, where both mesmerizing views over the entire Chiang Mai and amazing details at the temple awaited me. Definitely make time for this part if you have a couple of days in Chiang Mai! It's also nice to get out of the rather polluted city air for a while. Recommended!

The motorcycle taxi the guy at the front desk at my hostel got for me. For the entire trip he wanted 250 baht (about 75 Norwegian kroner/7,95 USD). I gave him 100 baht in tip, and at first he refused it. After a while he happily accepted it, smiling. This was after spending hours driving me around, both in scorching sun and pouring rain (at which point he stopped and asked if I wanted his rain coat), and waiting for me for several hours. Service!
Explore the night market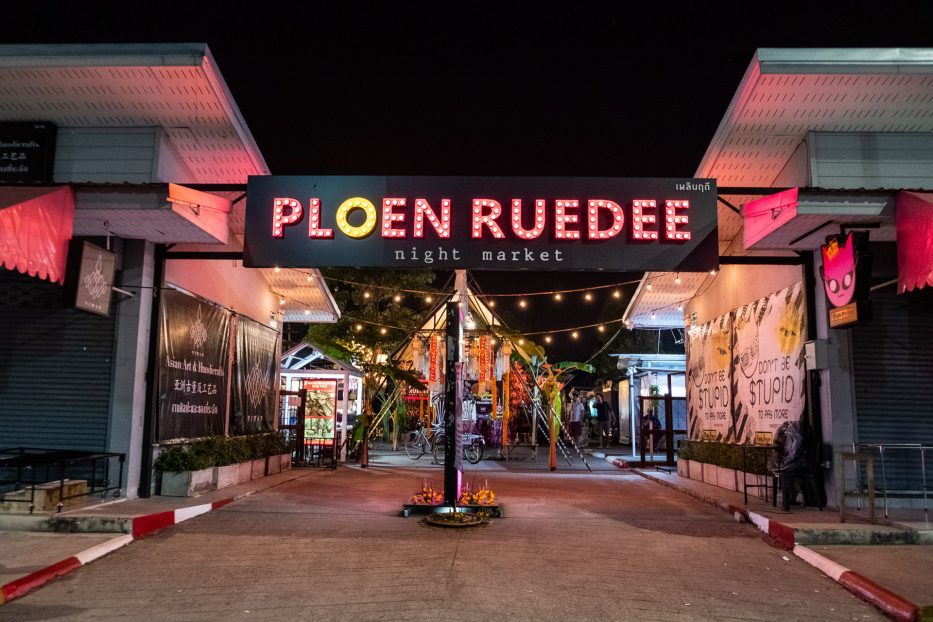 The night market is on every night in the old city. Filled with all sorts of smells, flavours, colours and things to buy it's definitely worth popping buy. Whether you'd like to just get a snack from one of the countless food stalls, or you're ready to haggle for a bargain, I'd say it's a must – this is where it's happening!
The night market here in Chiang Mai is one of the biggest ones in all of Thailand. There is often live music at the night market, which was of high quality at least when I was there.

If you happen to be in Chiang Mai during the weekend, you should also make sure to visit the special market that's on then.

Visit the Saturday/Sunday Market

EAT! (and drink) all the things!
(A dedicated post about the food in Thailand will be up shortly)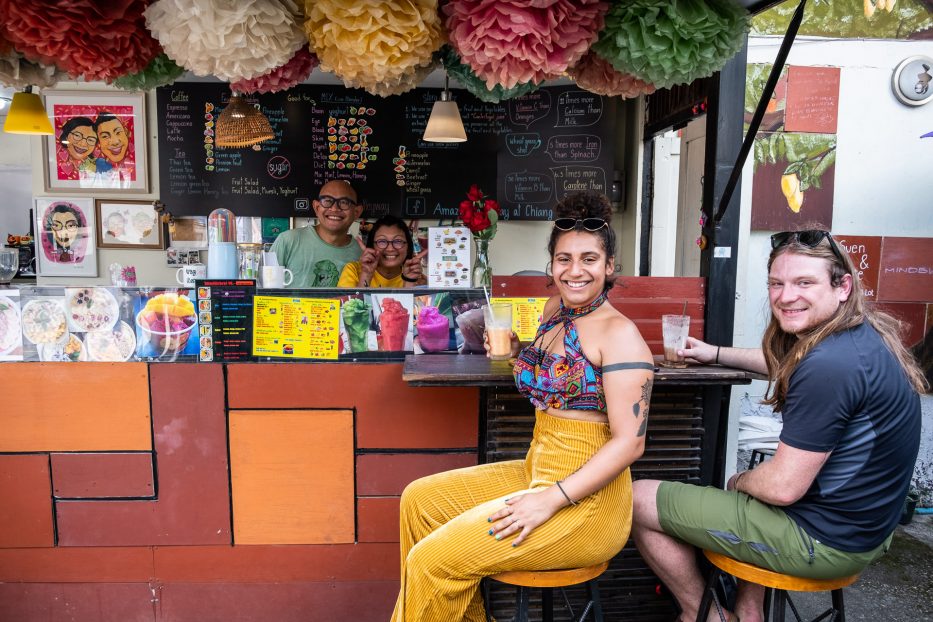 Thai food is amazing – that's no secret!

The food in Thailand is great. The ingredients are fresh and the selection is huge. Street food can be bought everywhere for next to nothing, and most places you're only a short walk from a restaurant. The best part? Thai food is incredibly cheap in Thailand! Of course international food is also available, such as Italian, American etc. This will however usually be a lot more expensive. (For instance, I ended up paying more for a serving of fries than a whole Thai meal one night).

To attend a cooking class in Chiang Mai was also high on my bucket list, but at the end of the day I ran out of time. Everyone I spoke to who had attended one did however very much recommend attending one.
Most of the cooking classes will bring you to a local grocery market first so that you will see what ingredients are needed. You will then make several dishes, which you'll get to eat at the end of the course. I will definitely make sure I get to attend a cooking class next time I visit Thailand!

Enjoy a ladyboy-show

The ladyboy-show takes place each night at the Chiang Mai Cabaret Bar, in the area of the night market. The entrance fee is 350 baht (about 105 NOK/ 11 USD as of Nov 2019), and includes one drink (beer/soda water). Just ask anyone at the night market for "ladyboy-show", and they will know where to guide you to.
I was a bit concerned about ladyboy-shows after reading about the so called "ping pong-shows" (do yourself a favour and don't google that!) in Thailand. Luckily, it turns out it's nothing like that at all.

A ladyboy-show is a show filled with songs and dancing, with these most gorgeous humans all dressed up in glitter, feathers and what not. The amount of make-up is high, the height of their heels even higher, and the entire show is just an incredible feel good-experience.

With the same amount of catchy songs, glitter and outfits as the final of Eurovision Song Contest, this is just an incredible experience. My entire face felt numb as I left the venue, due to so much smiling and laughing. My favourite part was seeing the raw, pure happiness in the faces of those on stage – it was all so clear that they genuinely were having a good time.

Where to stay?

Hotel: Wua Lai Boutique Hotel
*Sponsored stay!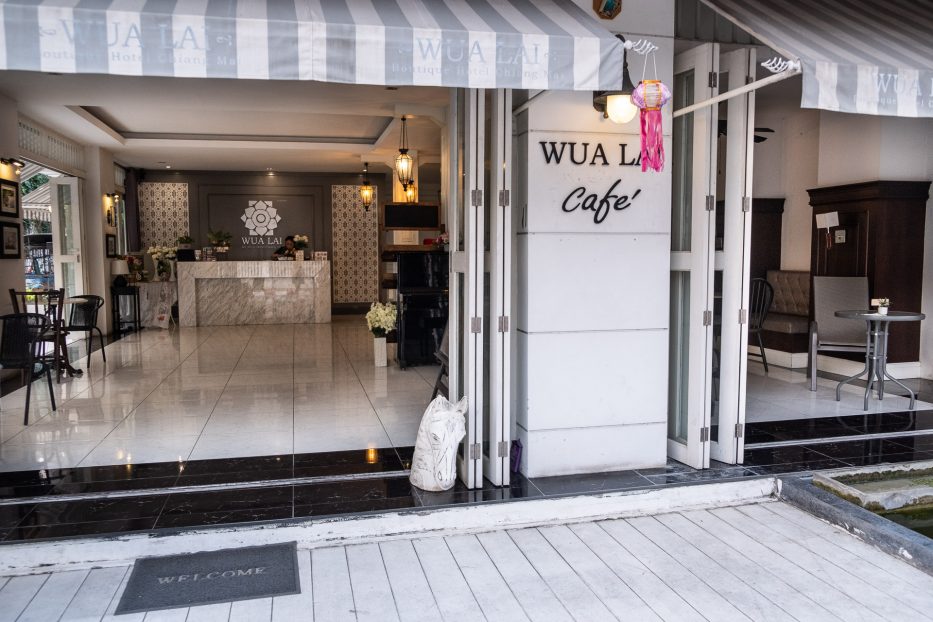 The Wua Lai Boutique Hotel is a nice little boutique hotel, located close to the Silver temple, and within walking distance to the old city. Breakfast is included, in which you can decide from 5 different options. Juice, coffee and fresh fruit is also served. I spent two nights here, checking out the hotel on behalf of Travel Beats.

My room was great! All clean, with an awesome bathroom (and a really nice shower) and with a private balcony facing towards the street. Although the street runs right outside there was hardly any noise in my room.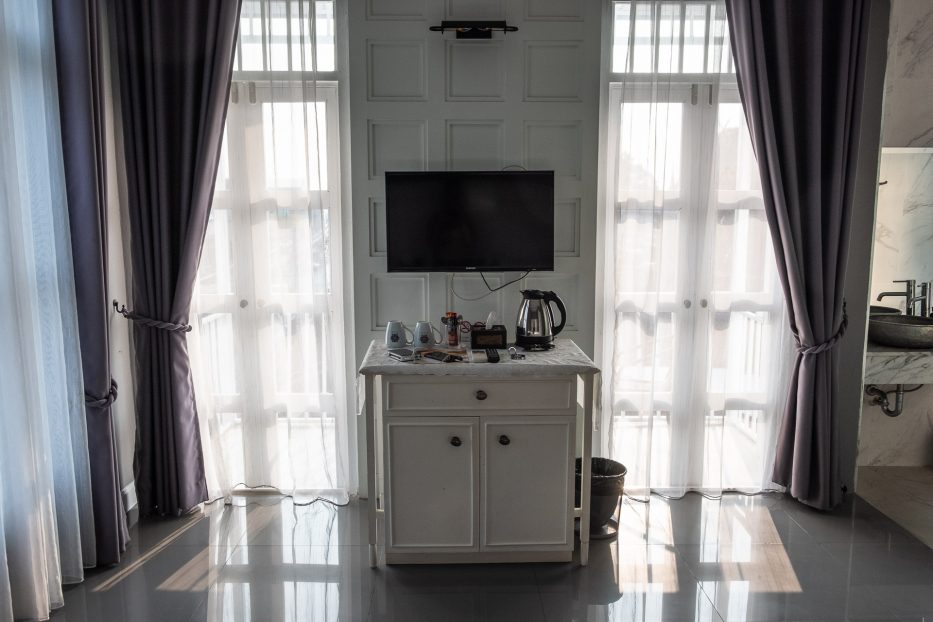 The only downside of this hotel is the lack of an elevator. Located on the top floor, carrying my suitcase in the boiling temperature of Chiang Mai felt pretty hardcore. Luckily, the aircon in my room was blasting full on. Oh, and you'll receive free bottles of water each day.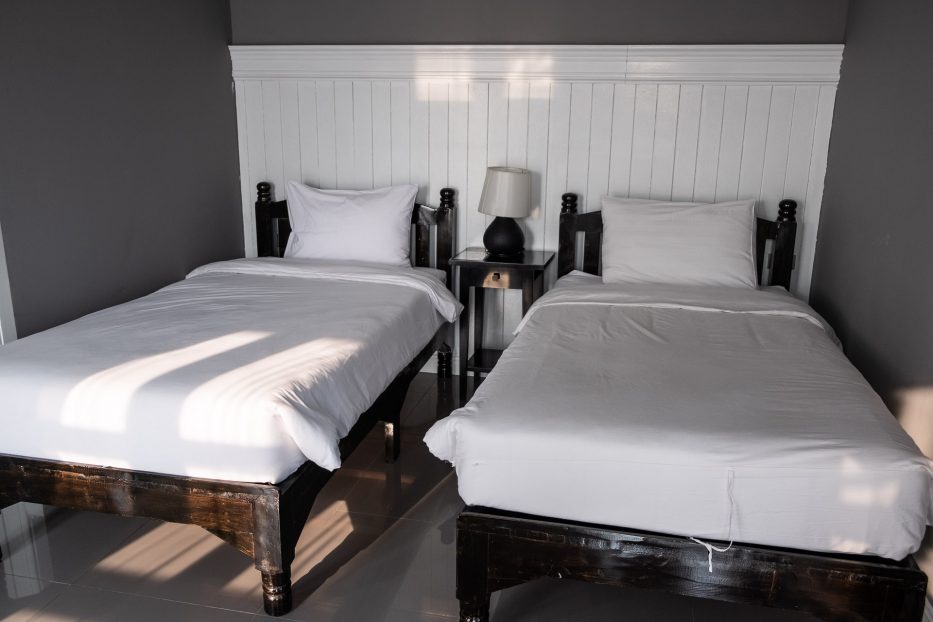 *Sponsored stay: My stay at the Wua Lai Boutique Hotel was sponsored by Travel Beats in order to check out out the hotel for them. All words and pictures, as well as deciding to include it in this post, is entirely my own.
Hostel: Purple Monkey Backpackers Chiang Mai
With both dorms and privates, and equipped with a rooftop bar, the Purple Monkey Backpackers is a hostel known to be one of the best places for meeting new friends in Chiang Mai. I stayed here for 3 nights (in a private room), and can confirm it was a very social and friendly hostel.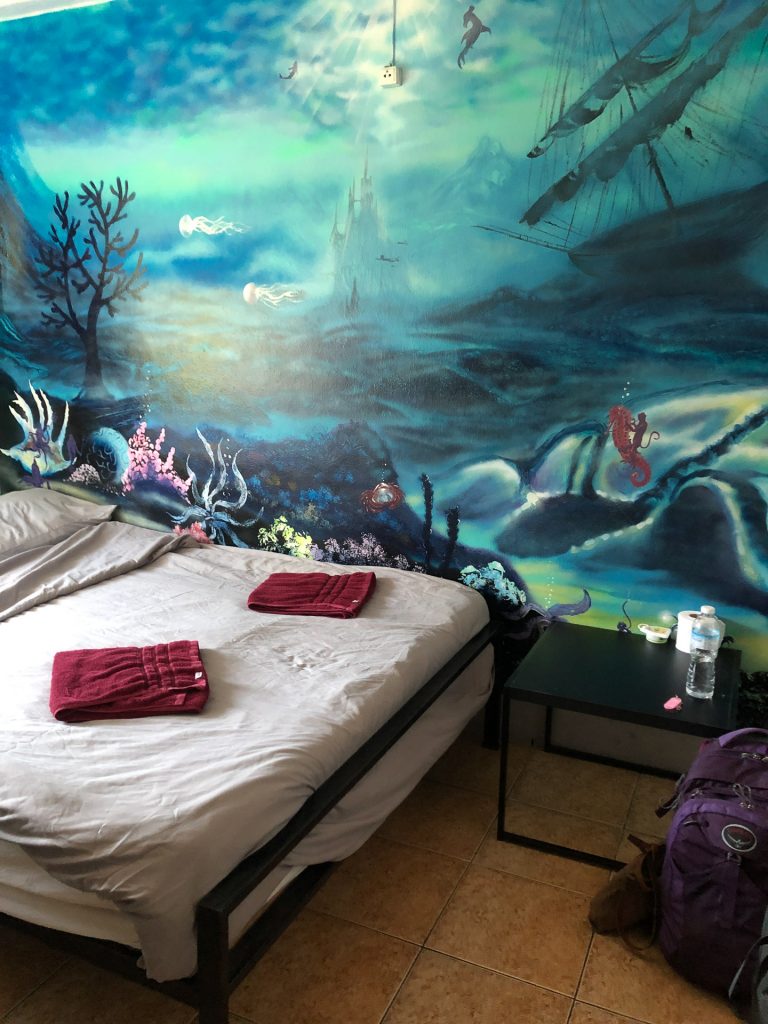 This is a great, budget friendly place to stay also for solo travelers. It's located inside the old city, within walking distance of the night market, and has both a 7Eleven and a bar next door. Each night an arranged event happens which everyone can participate in, which can be everything from a muay thai-battle, a quiz or visiting a lady boy-show. I enjoyed the option of having my own room, as it meant I could be social until I had enough, and then withdraw to my own, private room.

How long should I stay in Chiang Mai for?

I stayed in Chiang Mai for 5 days, with two days mainly focusing on the light festivals, and I ended up wishing I had more time. I would have loved to attend a cooking class as well, and explore more of the outside of the city centre, say going for a hike in the mountains.

Traveling further up North, to the city of Pai, is also something I would love to do. I had loads of people recommend it to me (it's apparently great for partying, so have at least one night there.) .
If you're visiting Chiang Mai outside of the light festival, I'd say to schedule about a week for Chiang Mai and Pai in total, with at least two days in Pai. Please note that apparently the roads between Chiang Mai and Pai consist of about a million turn, so be careful if you tend to get motion sick!
---