Astonishing nature, one of the strongest currents in the world, heaps of spectacular action-filled adventures just outside your door, street art and delicious food. Bodø is a great place to visit, both in summer and winter.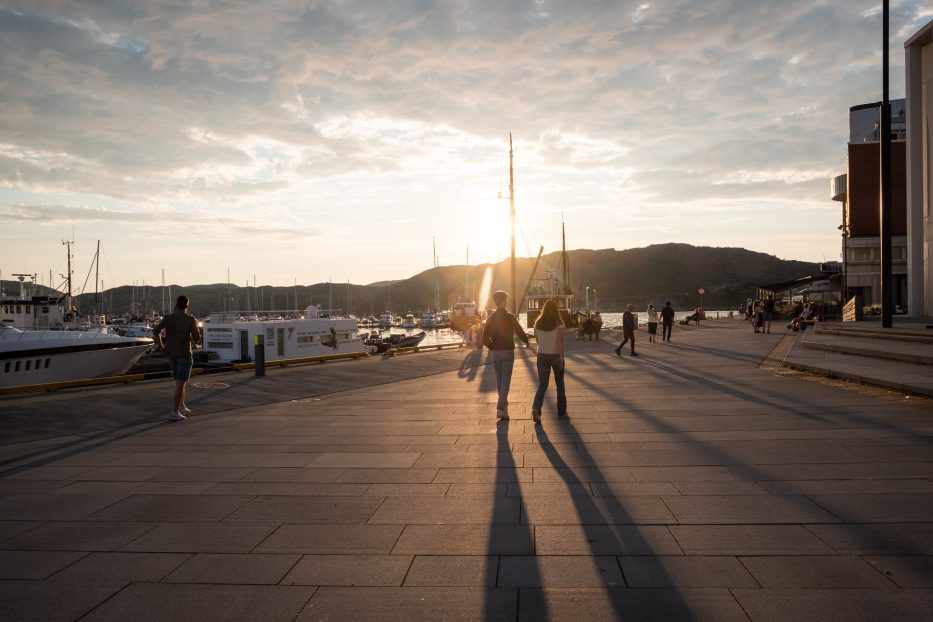 Just above the polar circle, you find the city of Bodø, which is the largest town in Nordland county. In 2024 Bodø will be the European cultural capital, meaning there will be arranged loads of cultural events all through the year. However, you can most definitely travel to Bodø before that.
What time of the year you should visit Bodø really depends on what you're after. During the middle of summer (from the 1st of June to the 13th of July) the midnight sun keeps Bodø alive day and night, and during the darkest months of winter, you might be able to see the Aurora borealis.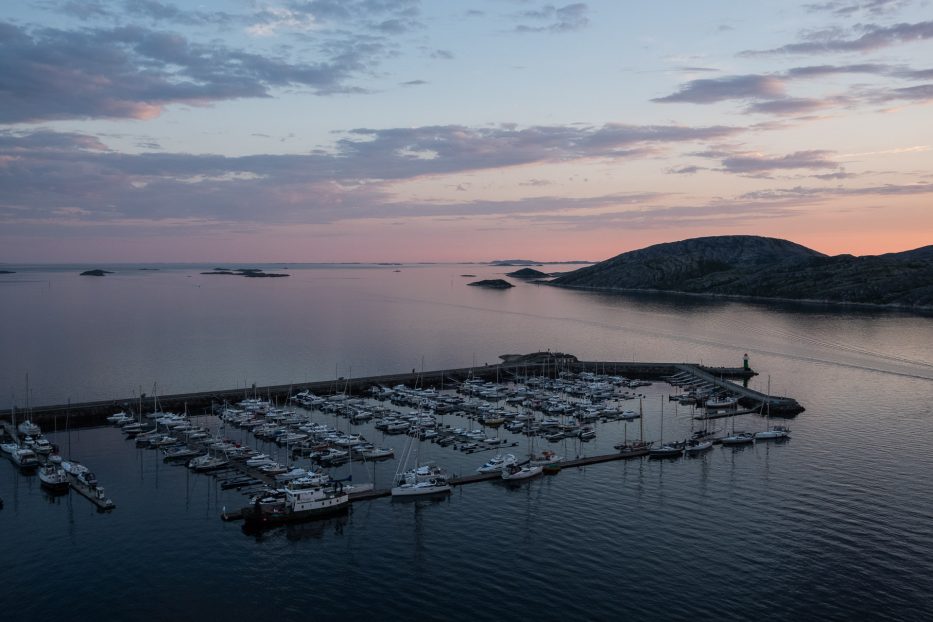 Bodø is more than just the city itself, as it is surrounded by heaps of mountains to hike, views to be seen and smaller places to visit. I am 100% going back to explore more of this area! Until then, for now, I will share my list of 10 things to see and do in Bodø:
---
1. Head out for a street art walk in Bodø
In 2015 Bodø hosted the urban art project UpNorth. As a result, street art is definitely something which can be found in Bodø.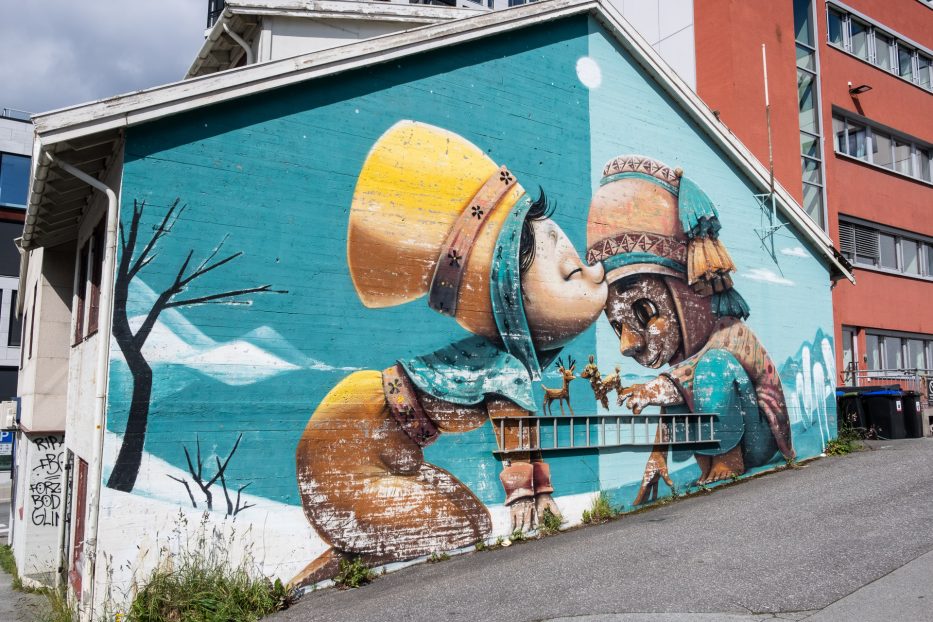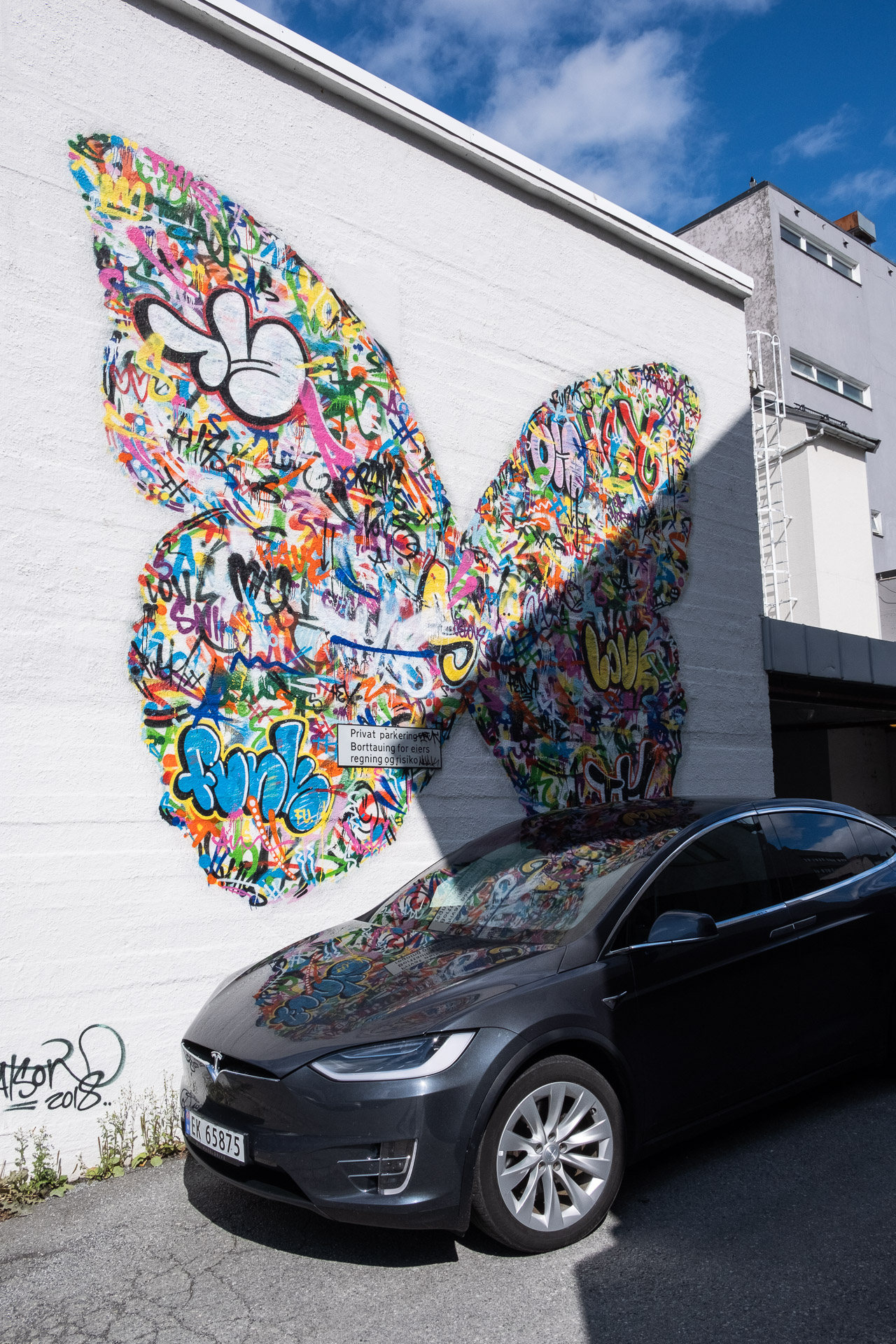 Just from walking from the airport over to our hotel, we passed several incredible pieces. I went online to do some research on said pieces, and that's when I realized Bodø actually has its own street art walk you can do. The map of where to find the street art can be found here!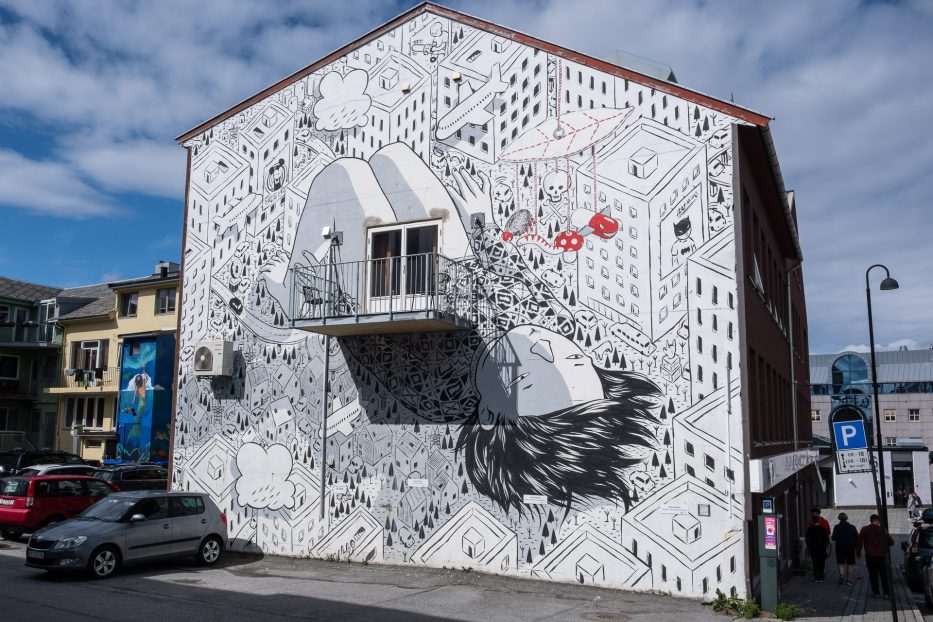 ---
2. Do a rib boat tour to Saltstraumen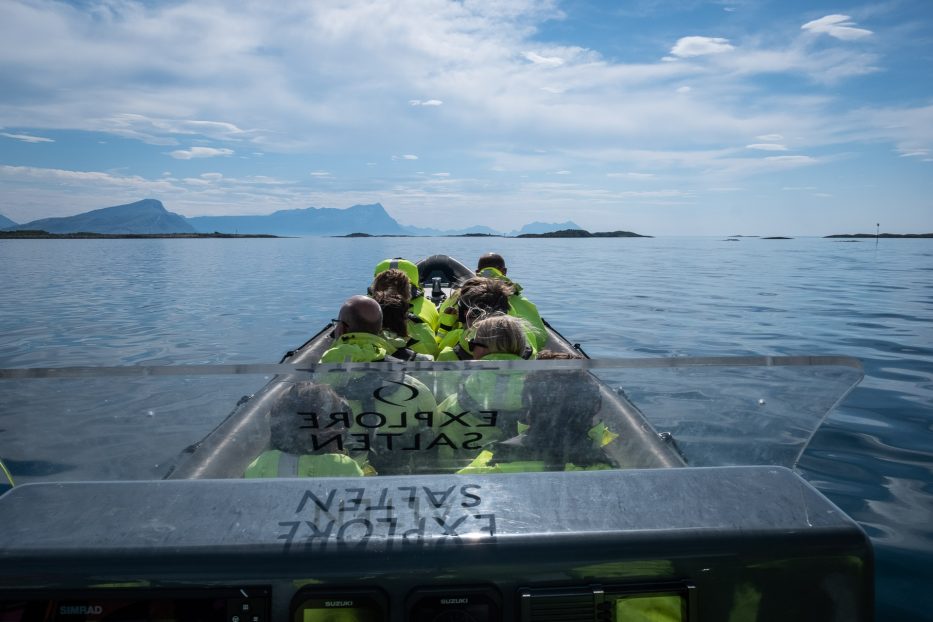 Saltstraumen is one of the strongest tidal currents in the world. Here you can go to watch some pretty intense whirlpools as the tidal come and go (you can track the currents online). Saltstraumen can be seen from shore, but what's even more fun is to explore it in a RIB boat.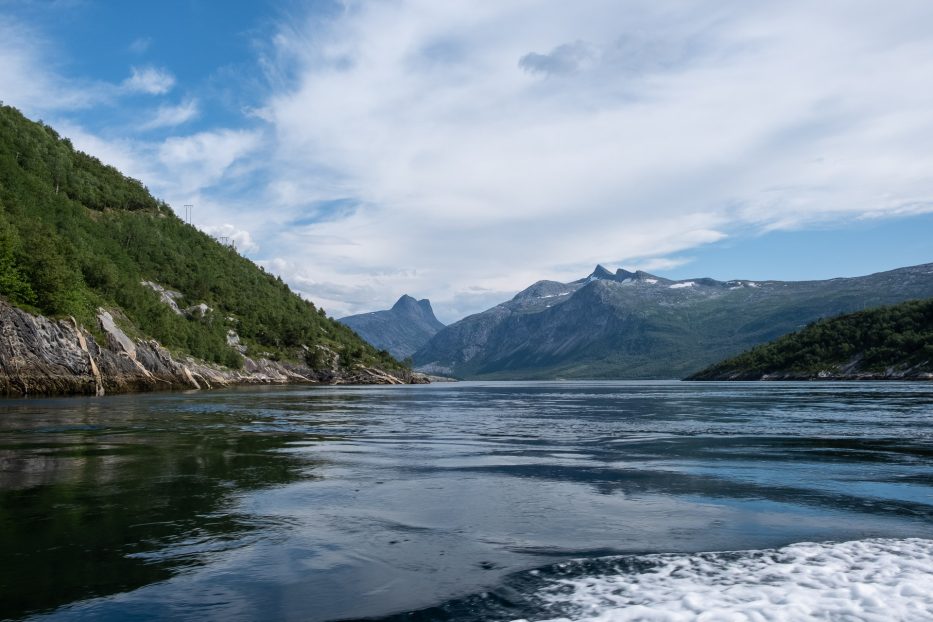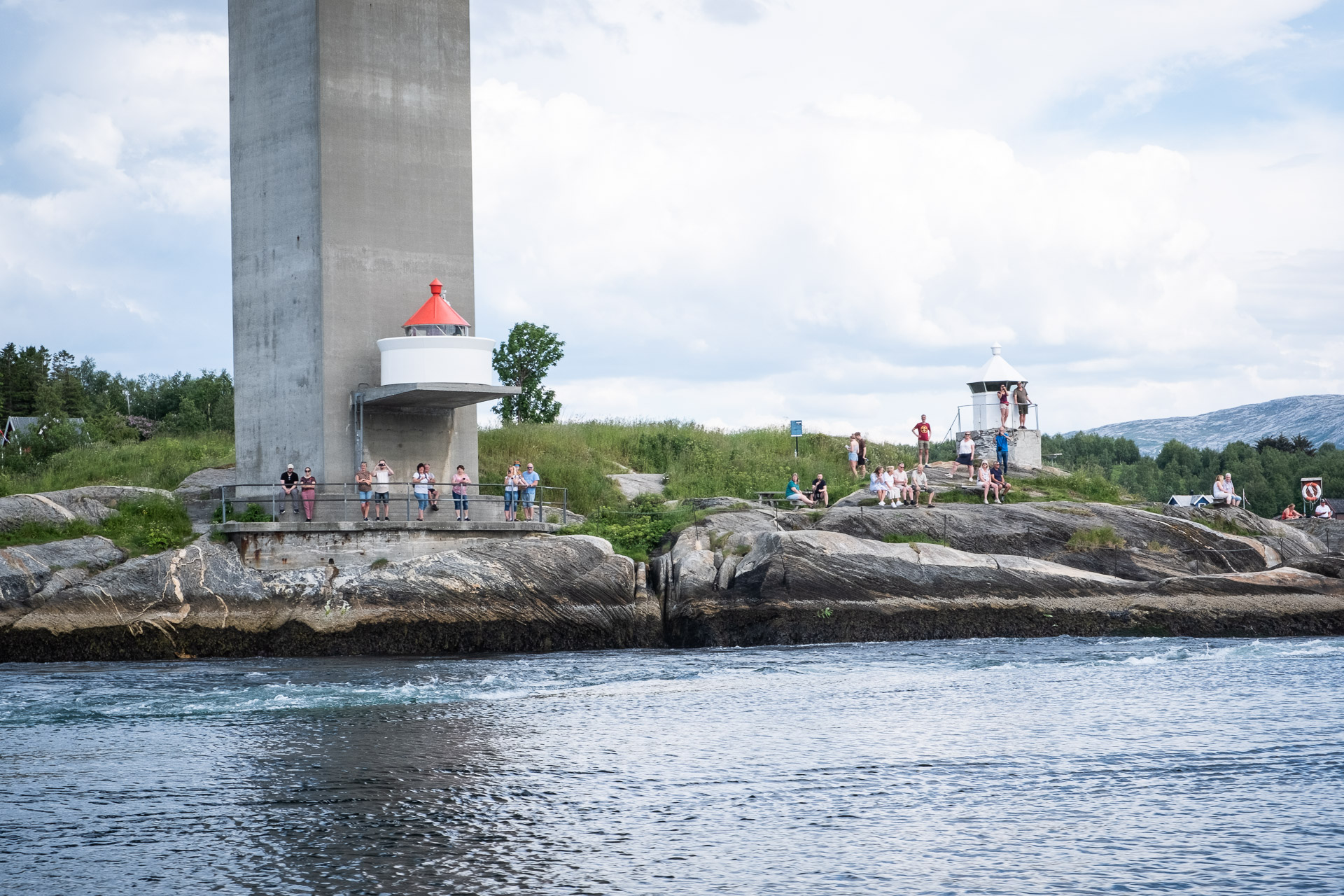 This type of boat is pretty low, meaning you will be pretty close to the water (but not too close), giving you a great view of the currents. If you're lucky, you might even be able to spot an eagle or two while cruising.
---
3. Go snorkelling in Saltstraumen (sponsored activity!)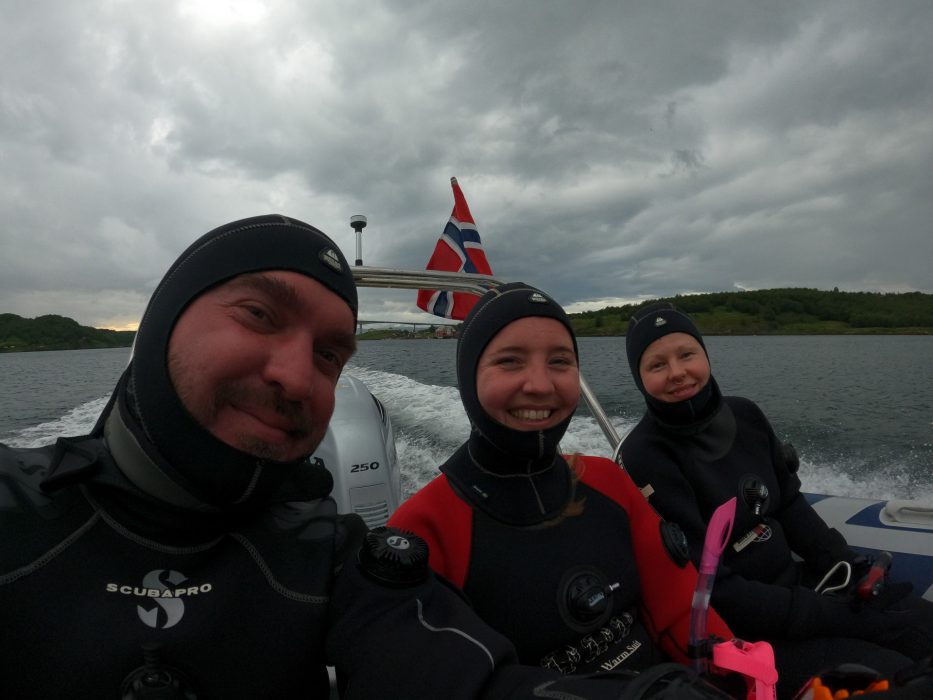 If you want to explore Saltstraumen next level – explore it with Nord&Ne by snorkeling in it!
Last summer Thomas and I tried snorkelling in Saltstraumen, which was an incredible experience! We met up with the instructor and the rest of our group at Nord&Ne, went through all safety measurements, got instructed on what to look for (what sorts of fishes and sea creatures living in the area), and then went out to put our gear on.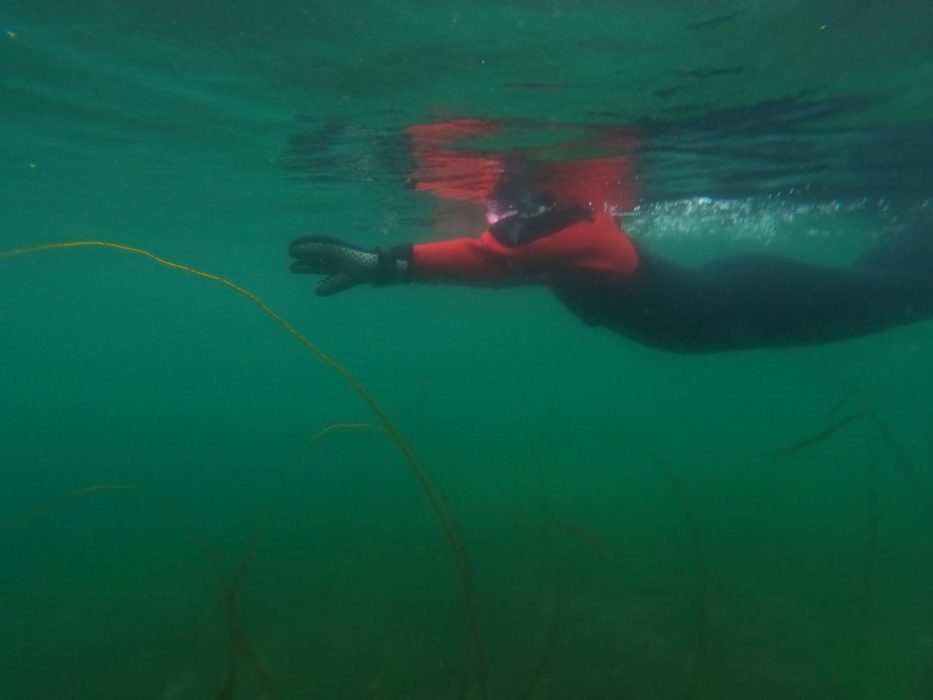 After a quick drive out by boat, we were all set. We all sat on the side of the boat, our backs to the water, and on the count of three, we were all just letting ourselves go into the sea as the boat backed away.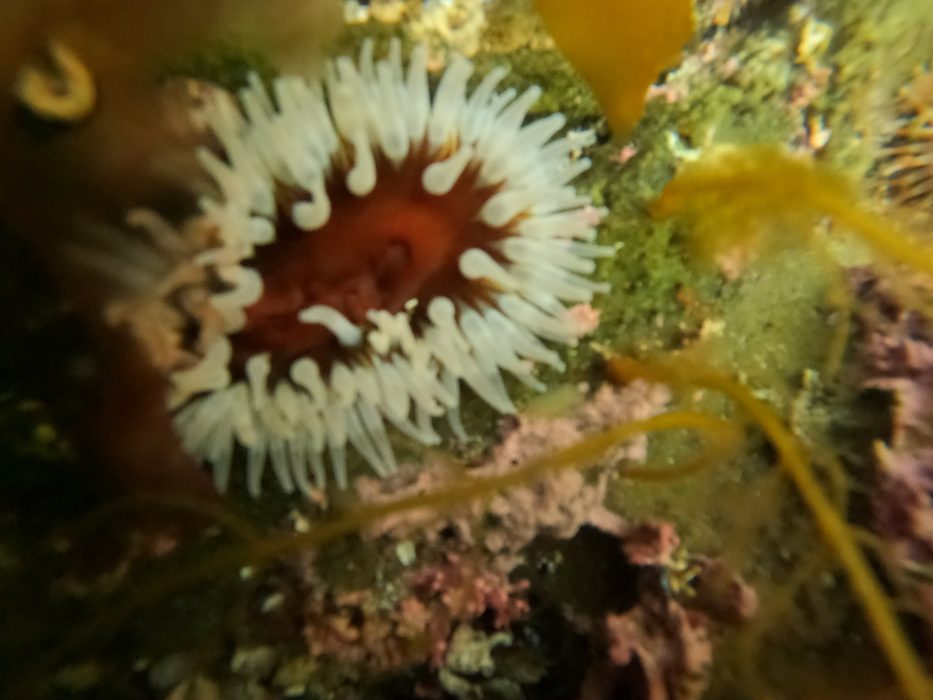 Wearing a dry suit made the splash minimal, and soon we were all floating around. This was my second time snorkelling ever. The first time was in Thailand, so as you can imagine, this experience was quite different – but both equally nice.
I love being underwater! The colours, the weird creatures you pass – and the quietness. If you're comfortable in water, I can only say great things about my experience of snorkelling in Saltstraumen. I felt safe, the guide from Nord&Ne was absolutely great and so knowledgeable, and it was a super exciting and unique way to explore the famous Salstraumen.
---
4. Visit the childhood hero Pelle Politibil
"Pelle Politibil" was one of my childhood heroes on TV. Pelle is a police car, and he and his driver, uncle Richard, was driving around and making sure Bodø was a safe place. We met Pelle by sheer accident while driving in Bodø (I admit we passed him, and I made us drive back in order to see him).
---
5. Try "the catch of the day" at Bryggerikaia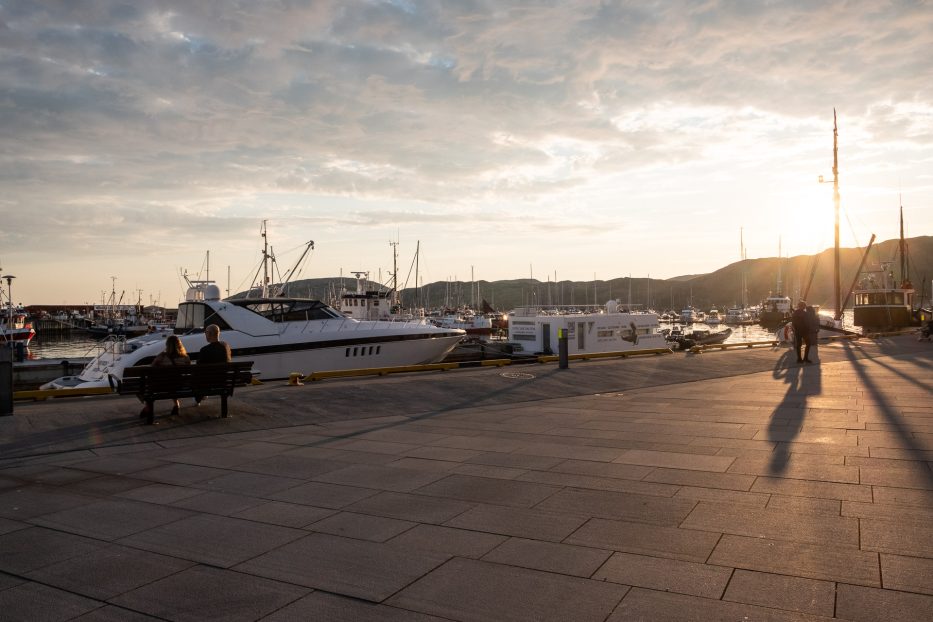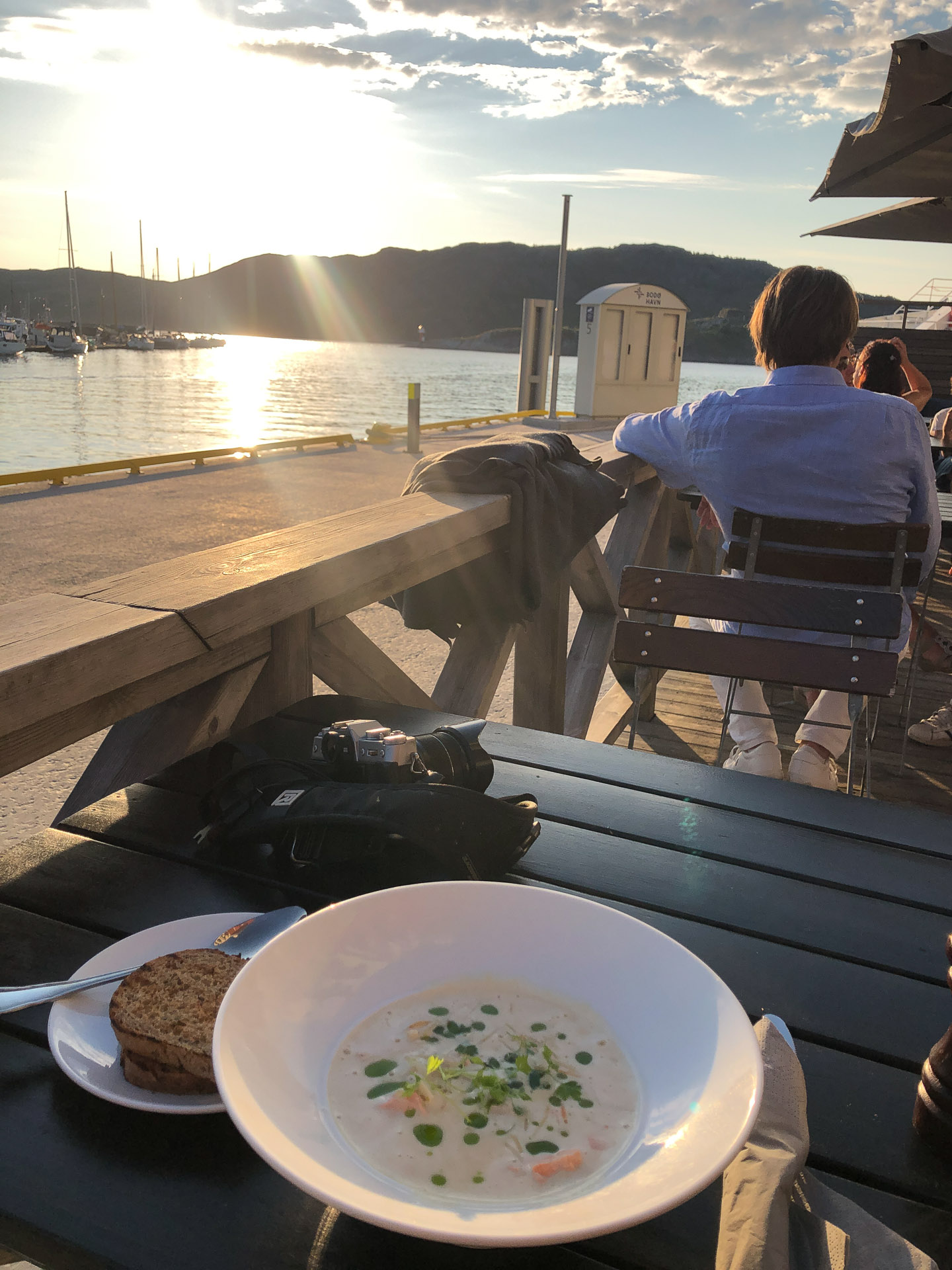 Bodø is a gorgeous city, although it might not always have the best and warmest temperatures. However, they do have some great, fresh seafood. We visited Bryggerikaia and were lucky enough to get a table outside as we visit on a warm, great summer day. We had the fish soup and catch of the day – both equally yummy.
---
6. Enjoy the sunset and incredible view from the top of Scandic Havet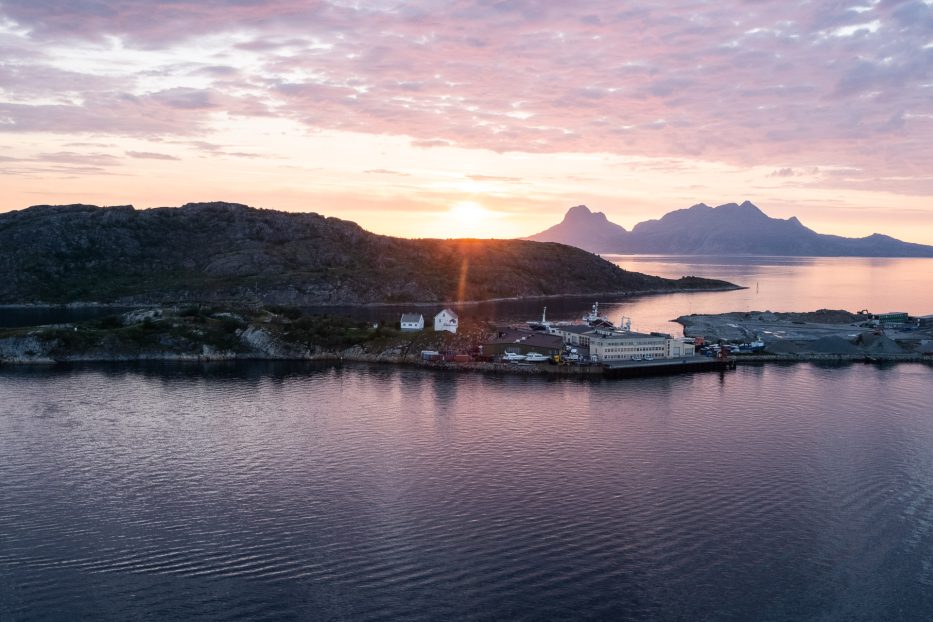 Scandic Havet is a hotel, but you do not have to be a guest in order to visit their rooftop bar. Located just smack down in the middle of the harbour, the view from the top is quite spectacular. From here you can even see over to the islands of Lofoten.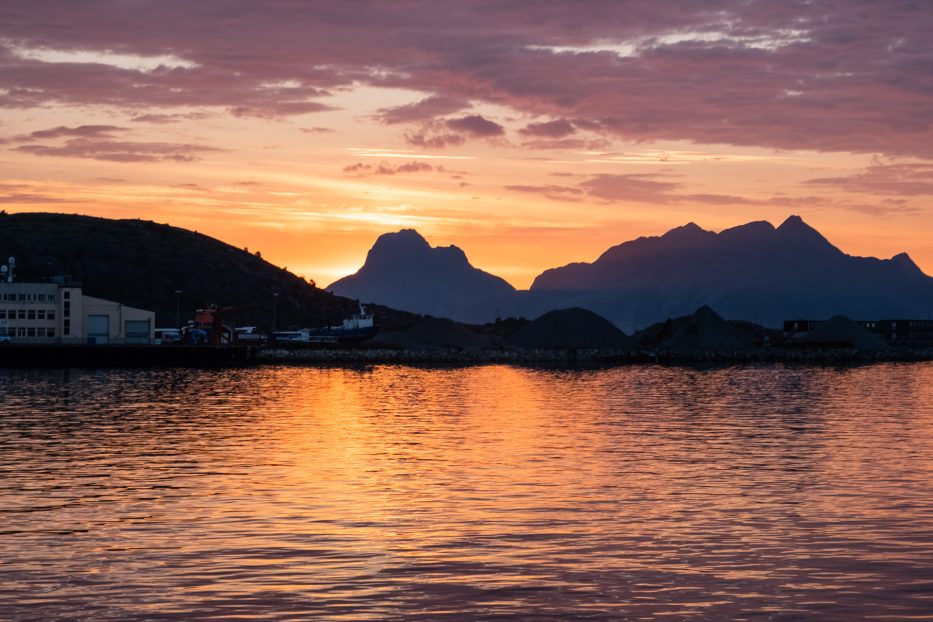 Grab a glass of your preferred beverage, and just enjoy!
---
7. Visit Kjerringøy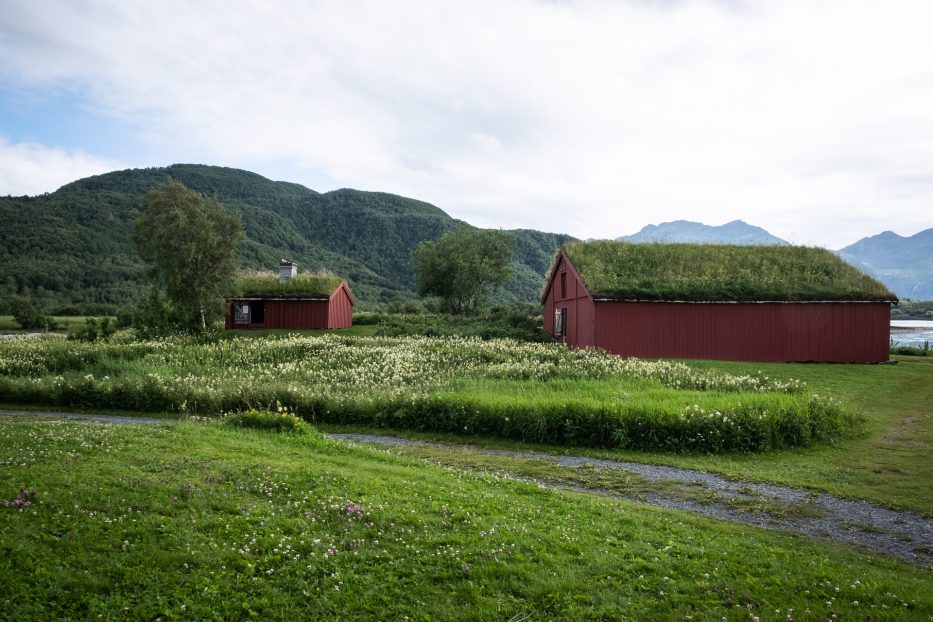 Located about 30 minutes drive out of Bodø (on rather narrow roads, make sure to have a few minutes to spare) followed by a quick 10-minute crossing by ferry you find Kjerringøy.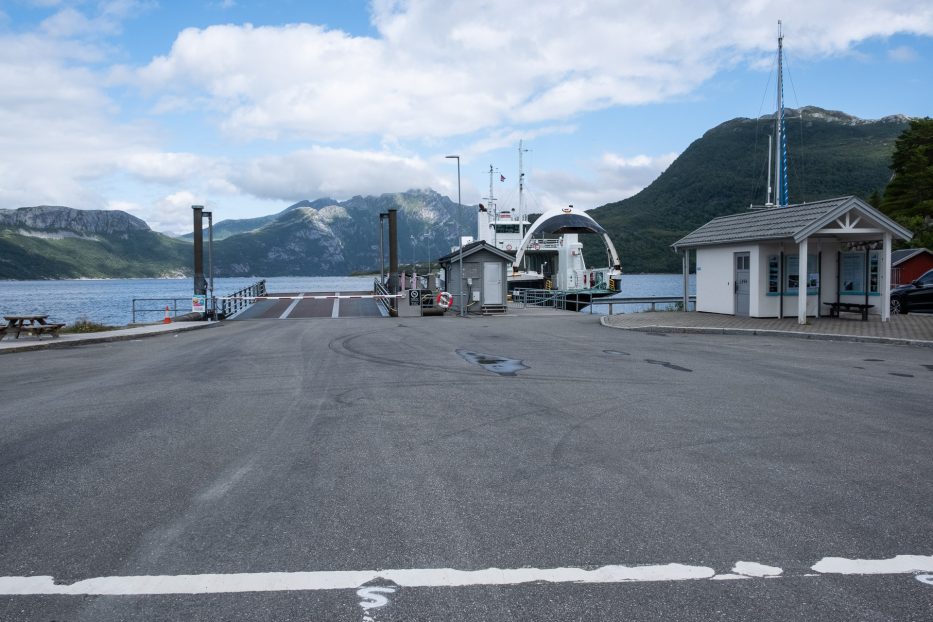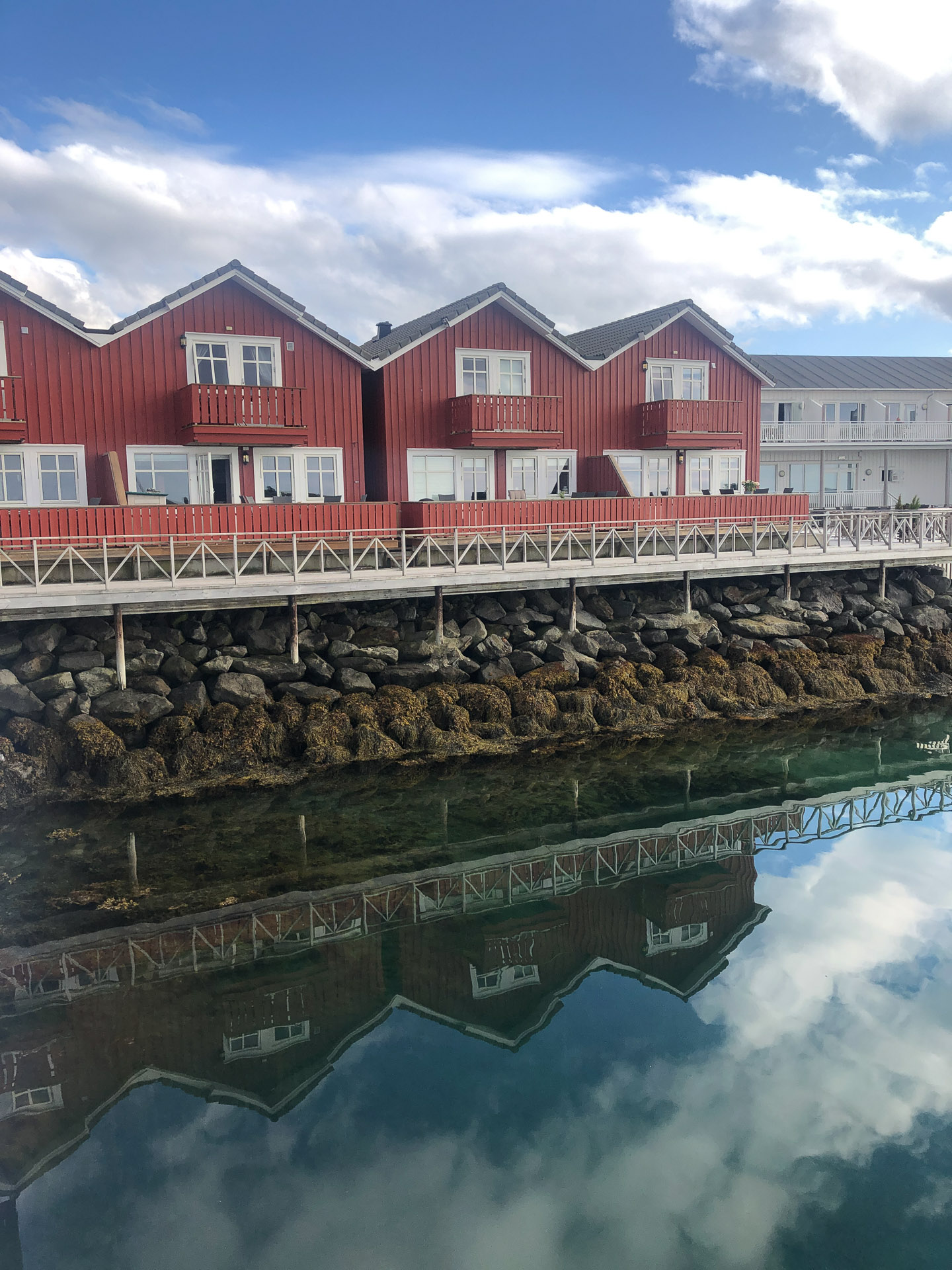 Kjerringøy Handelssted consists of 15 buildings, and is a well-preserved trading facility, originally from the 19th century. Here you can go shopping in one of the small shops, look at the art galleries or eat ice cream. There is also a nature reserve here, so be careful not to leave any waste behind, and mind your steps.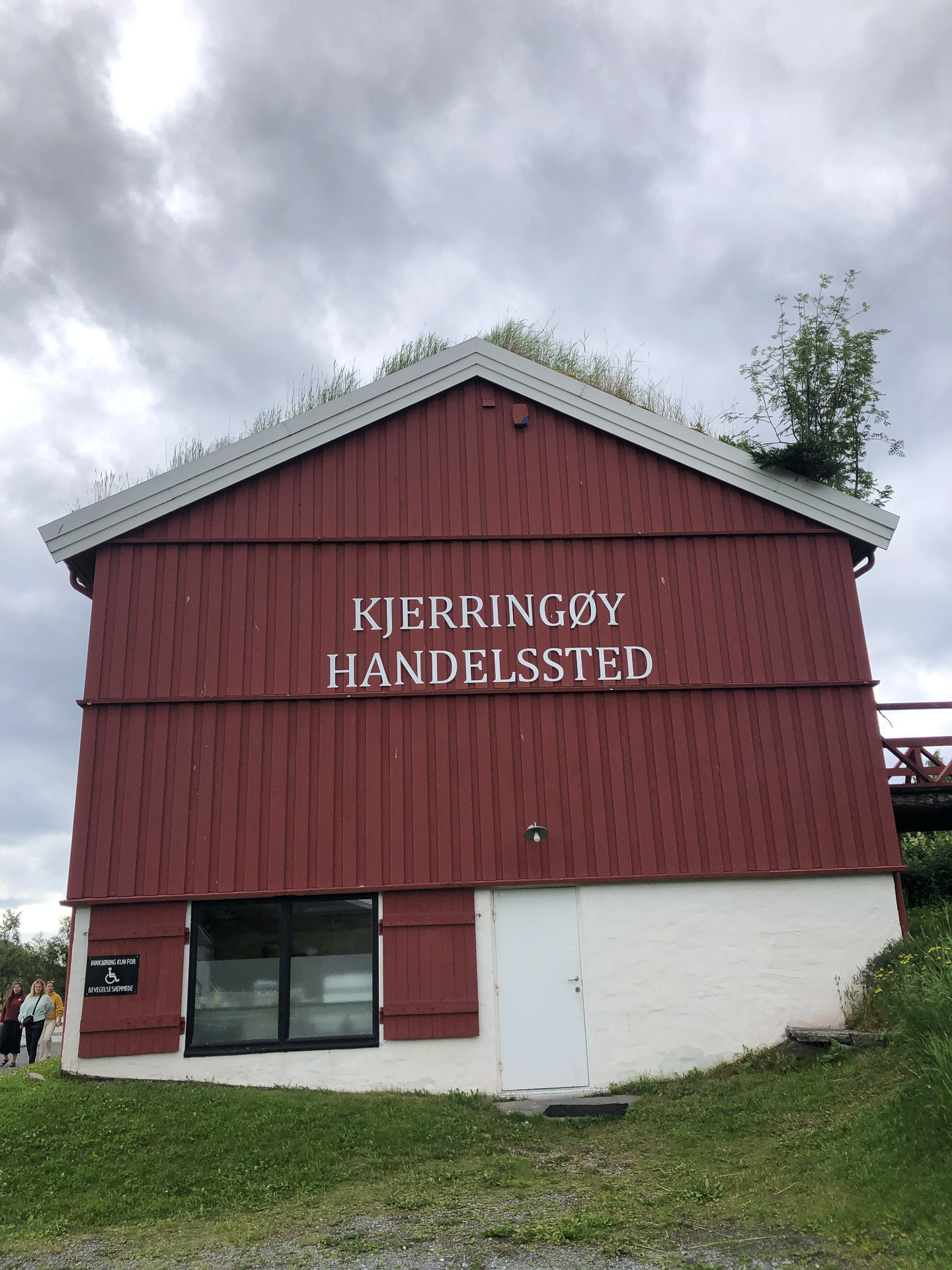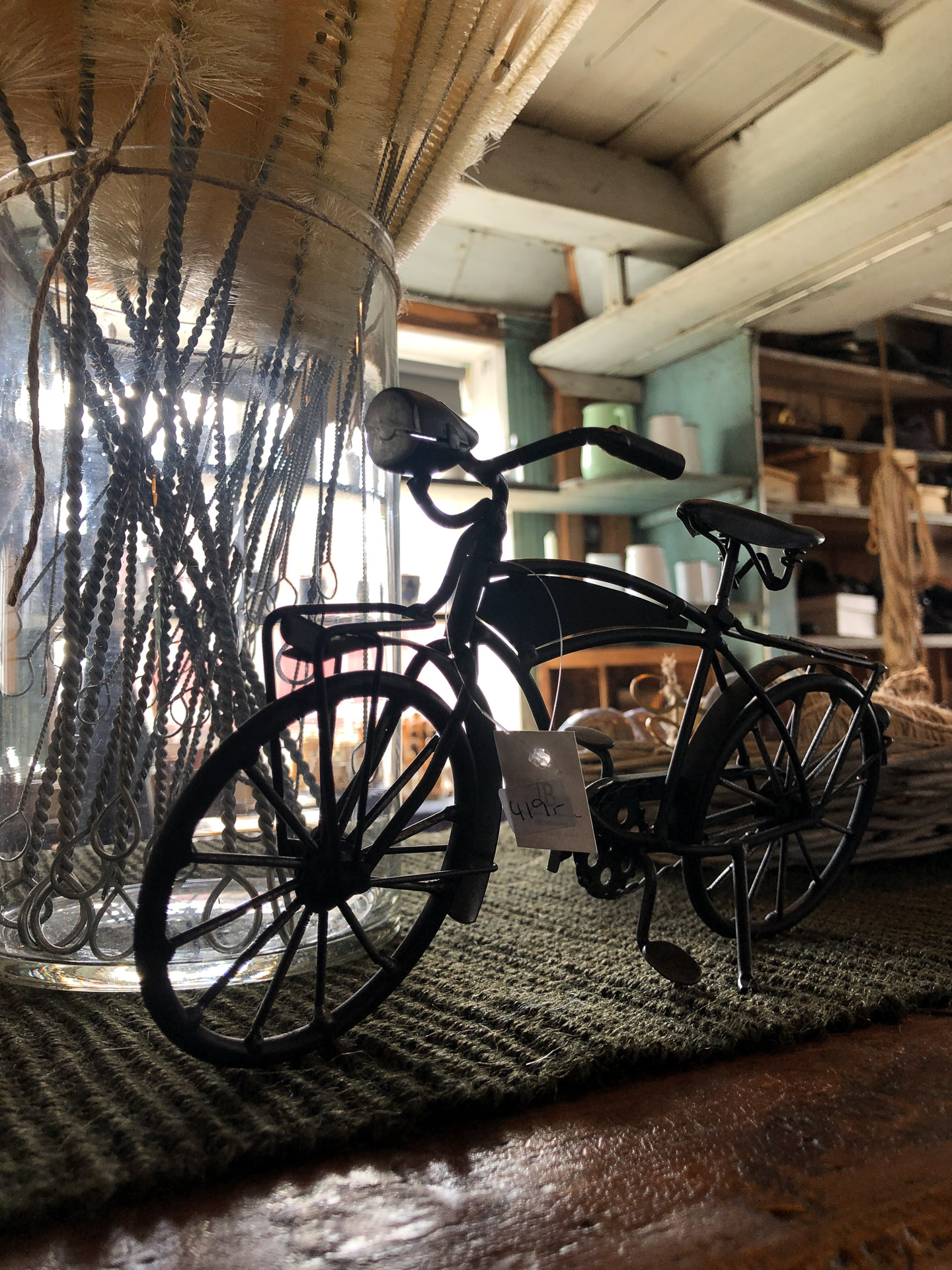 ---
8. Visit the Mjelle beach, have a picnic (and a swim if you feel brave)
Just below the mountain Mjelletinden, located about half an hour drive outside of Bodø, you find Mjelle, a stunning beach with pink(!) sand.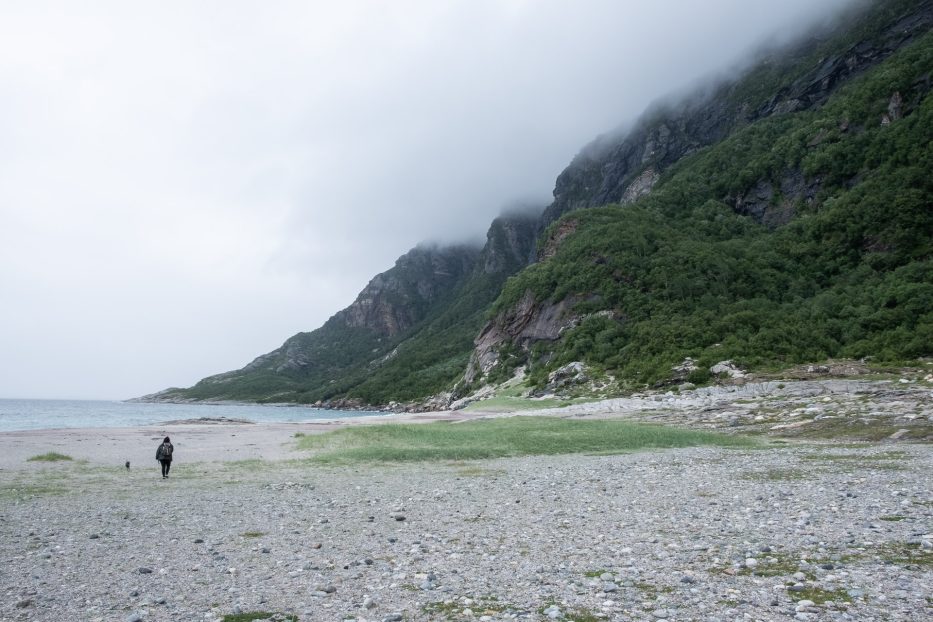 We brought a picnic basket with us, and went for an adventure on the beach, taking heaps of photos before sitting down and just admiring the view.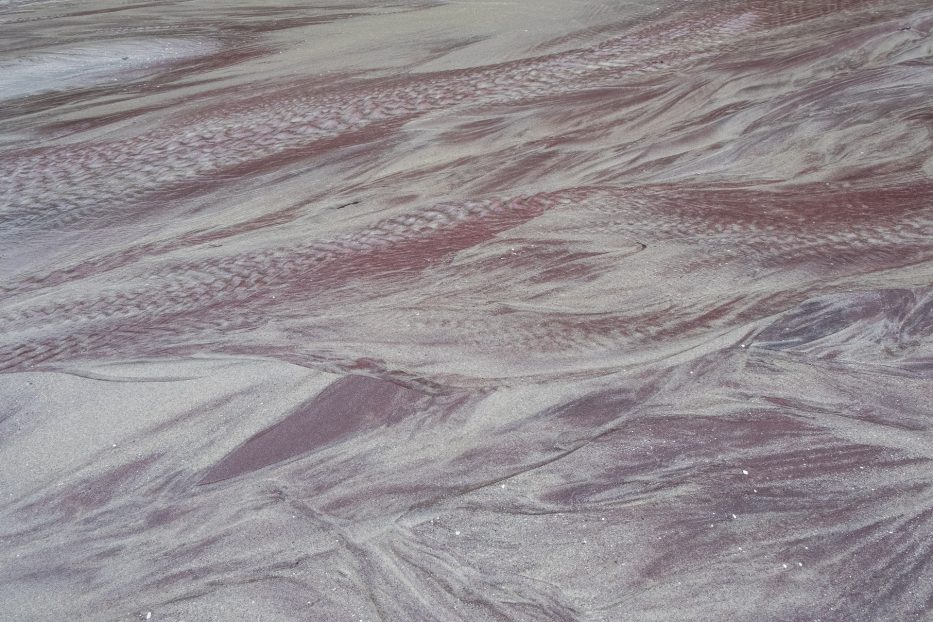 If you're a bit luckier with the weather than us, and you feel brave you can go for a swim. Several of the beaches in the Bodø area certainly looks great for a dip – but the water is icy cold.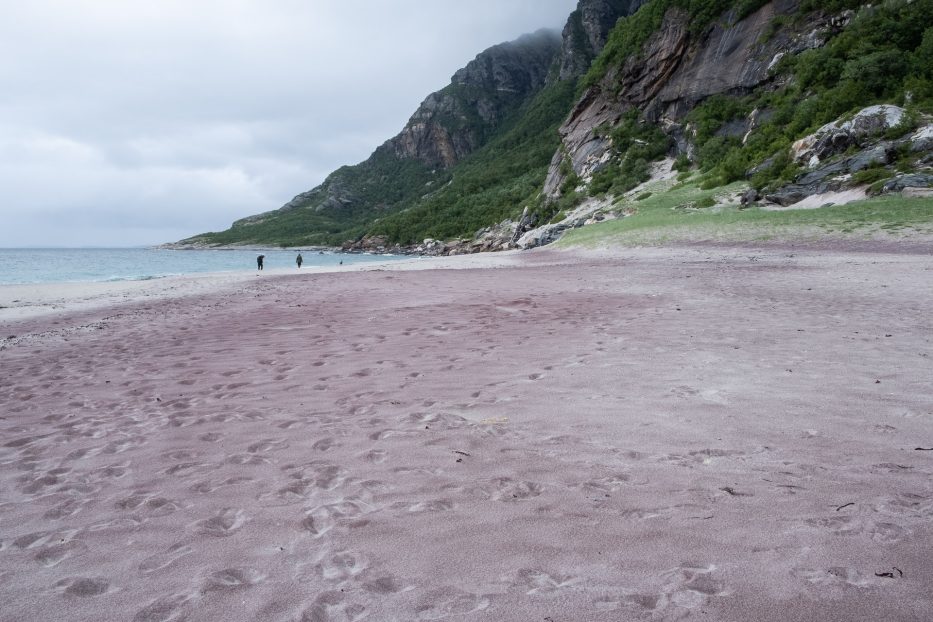 ---
9. Visit Stormen library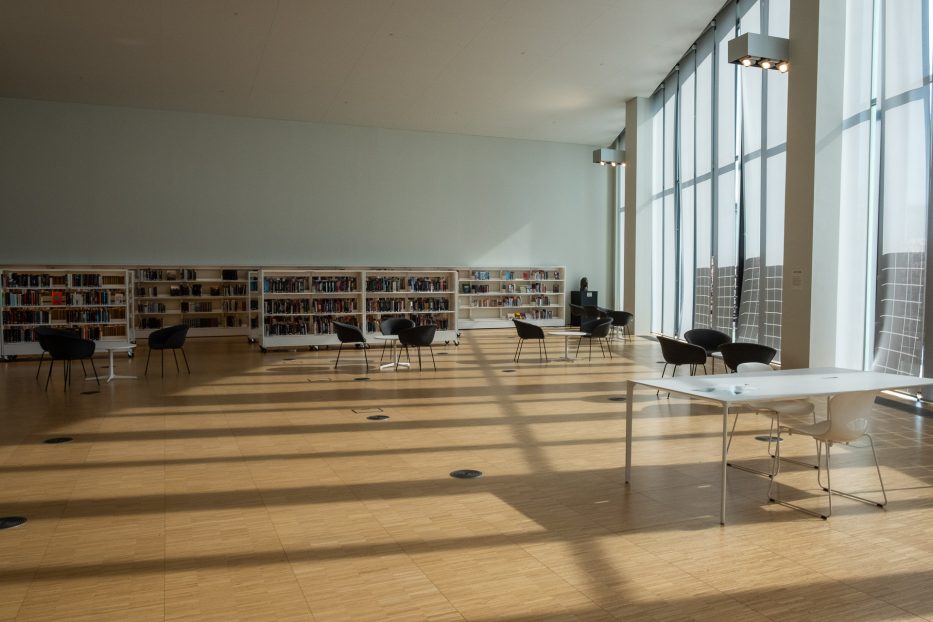 Visit the local library in Bodø, Stormen, simply due to the fact that this library was announced as one of the top 10 most beautiful libraries in 2016 by Wired Magazine. And because books are awesome!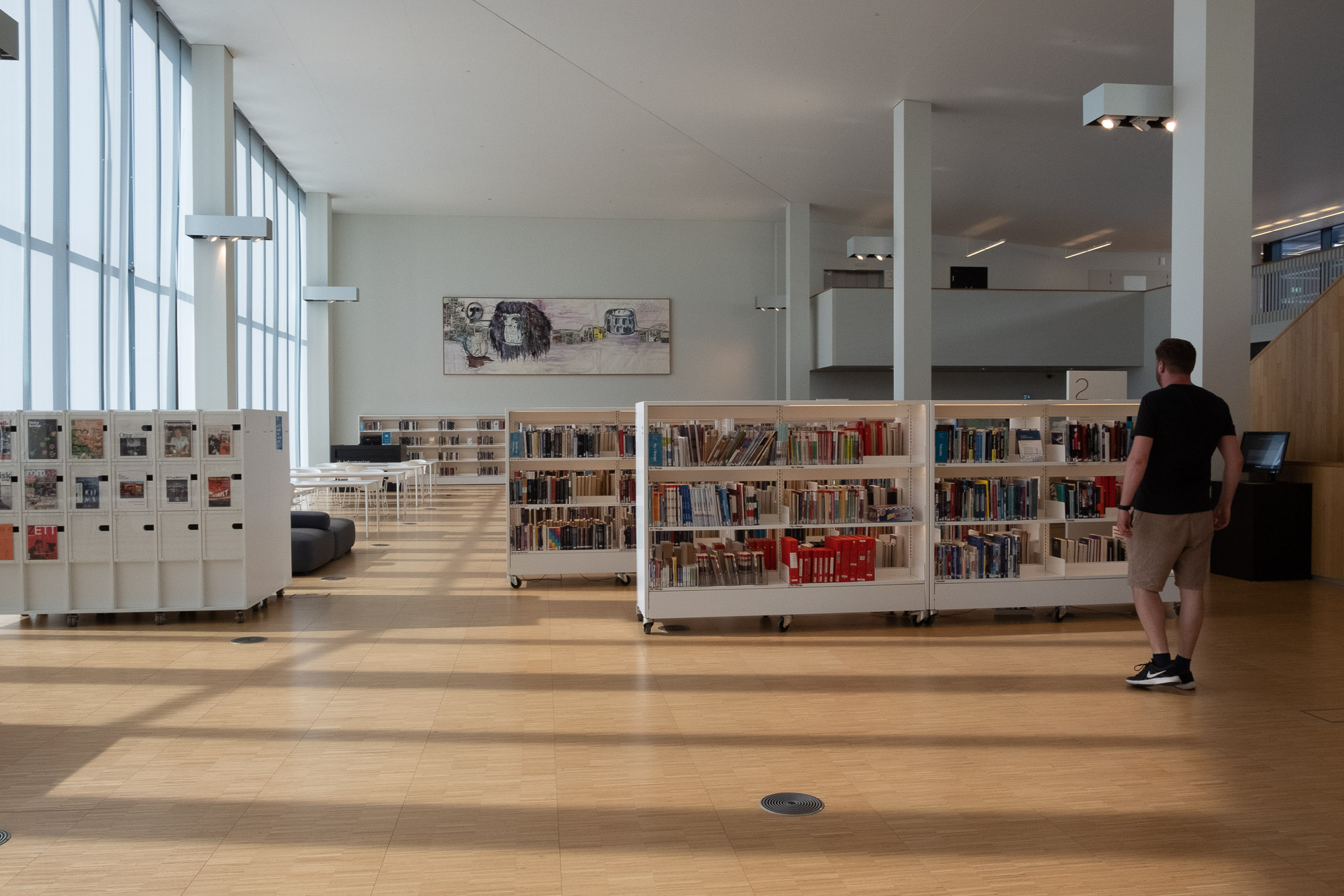 ---
10. Go for a walk or hike, and enjoy the gorgeous nature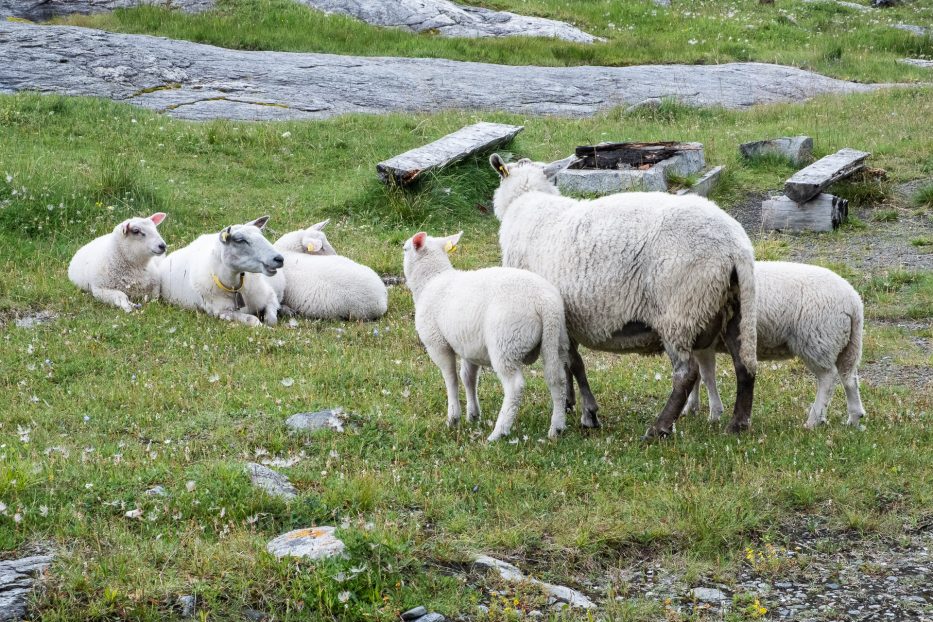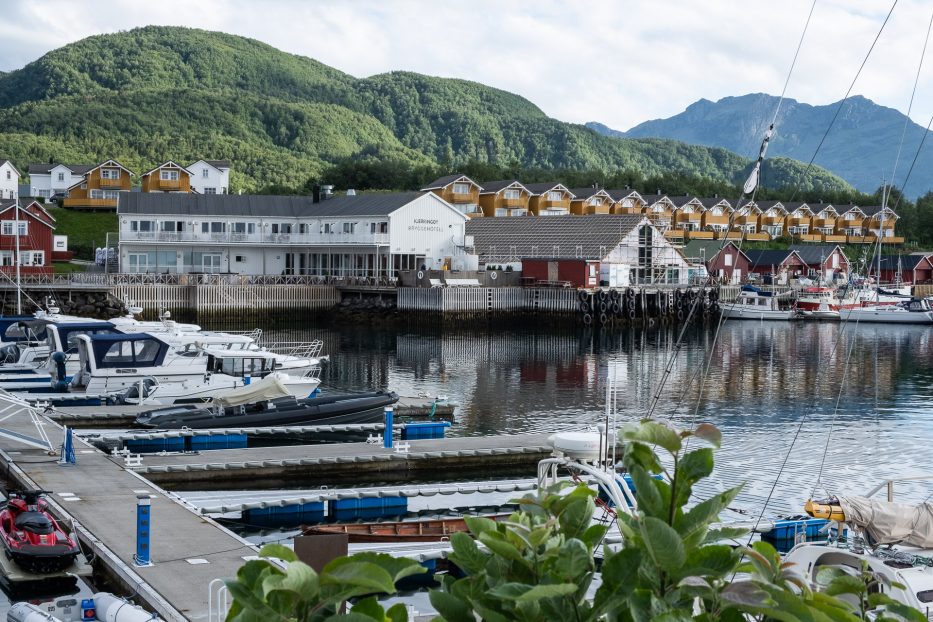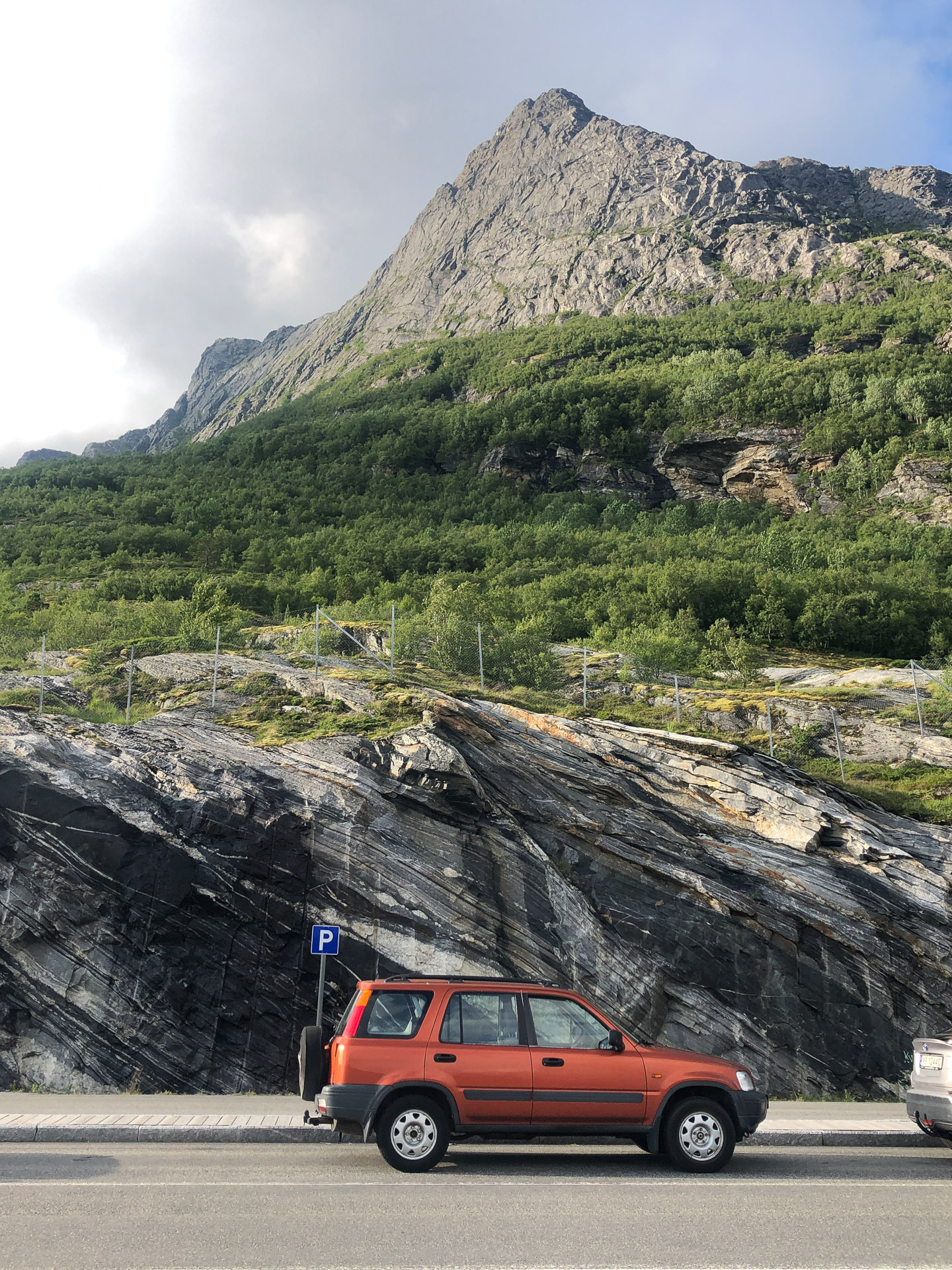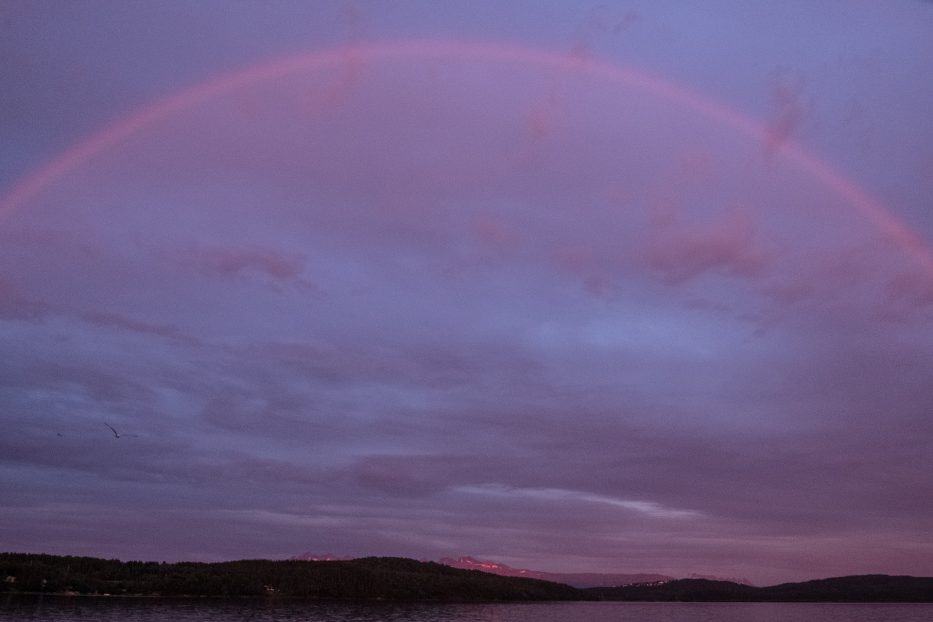 I'll just leave these images for you to enjoy. Bodø and the surrounding area has a lot of great areas for walks, and loads and loads of mountains you can hike. Keiservarden is the most famous (and easy) to start out with, located close to the city centre.
---
Bonus: Catch the ferry over to the Lofoten islands
We've all seen those amazing photos from Lofoten, right? With the red wooden houses, fishing villages and steep mountains straight down into the sea it's hard to even believe the islands of Lofoten are real. But it is – and they're located less than 4 hours by ferry from Bodø.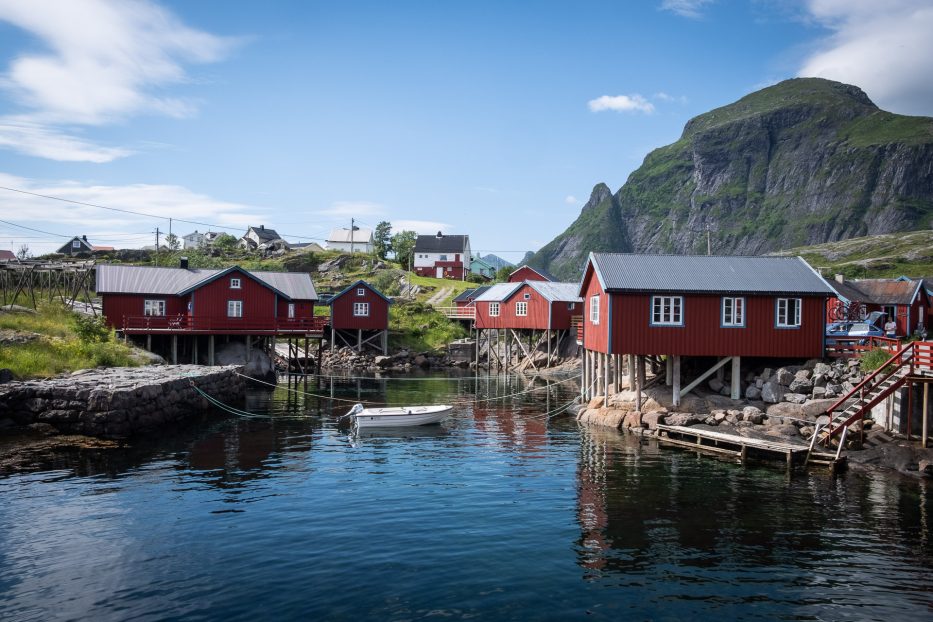 Lofoten will have to get its own post shortly to make space for all the images I had to take there. Coming soon!
---